Tag:
web application development
A comprehensive guide to web application development in 2021
Introduction
A decade ago, web pages were mostly static, with a few images and videos thrown in here and there. In 2005, however, thanks to Ajax, it made it possible to create better, faster, and more interactive web applications.
In 2021, though web application development has reached its peak of fame, web apps have become so common that they often go unnoticed. With a reputed web application development partner like Fingent, you can develop intuitive and custom web applications that simplify your day-to-day operations.
Read more: Fingent Ranked as India's Top Software Developer for 2021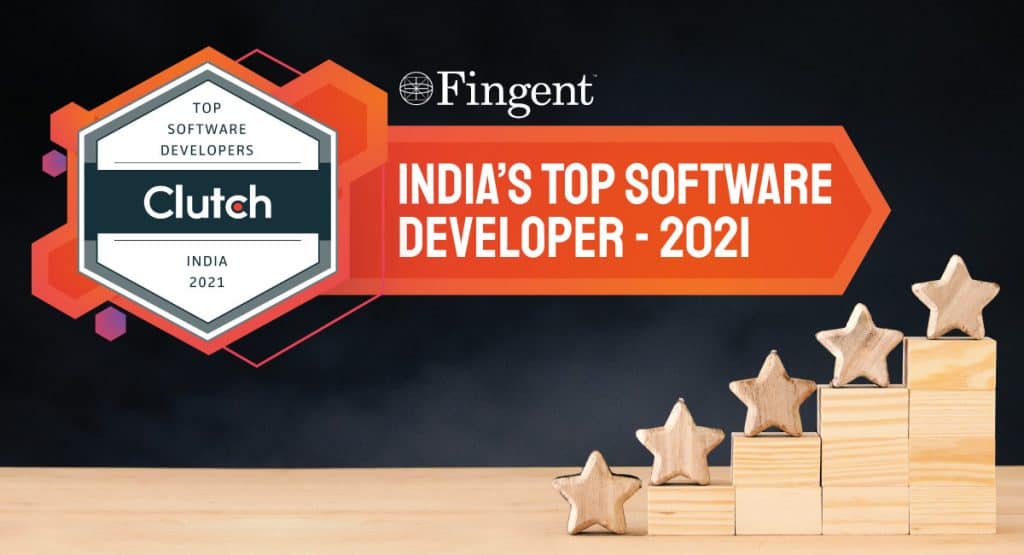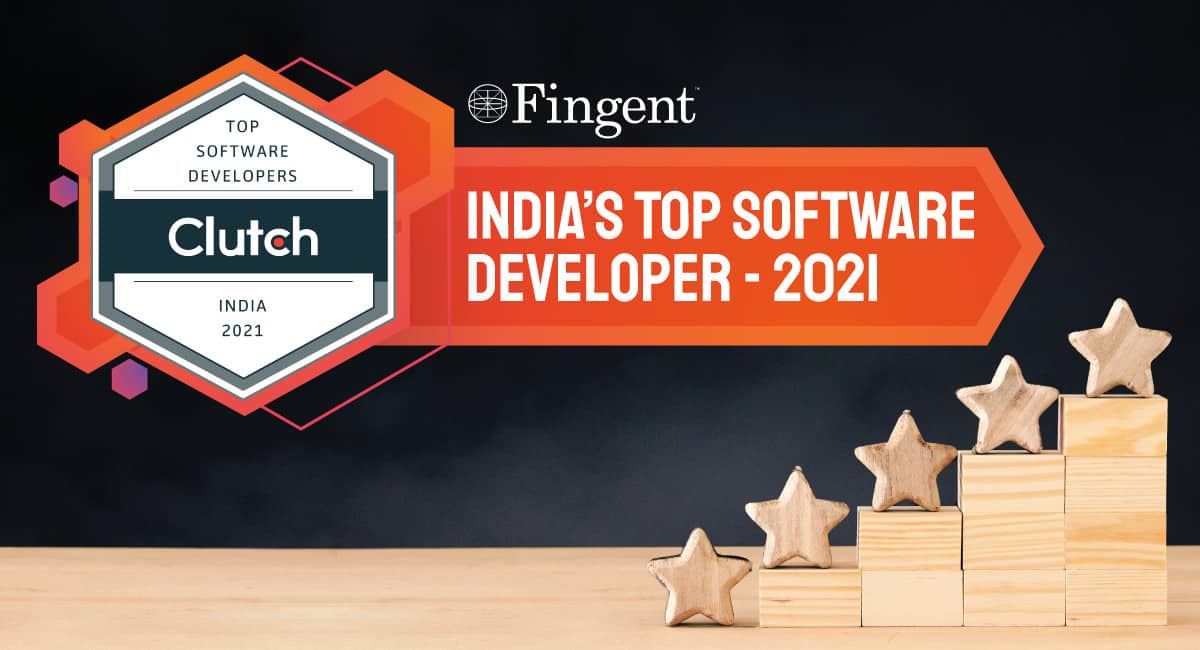 Web apps help integrate the tailored experience of native apps with easy access on a website browser from any device. LinkedIn, Basecamp, MailChimp, or even Facebook, all have web apps that provide immersive and tailored experiences like the native apps directly from the browser. That is why web application development is gaining a lot of popularity in almost all industries, including banking, eCommerce, education, healthcare, and more.
What is a Web Application?
Also known as a web app, a web application is nothing but a computer program that uses a web browser to perform a specific function. Contact forms, for example, are web apps present on many websites.
As a web application is a client-server program, it has a client-side and a server-side. Here, the client refers to the program the individual uses to run the application. It is a part of the client-server environment where many computers share data. A typical example of a web application is the database. Here, the user enters data through the client-side (front-end), while the server-side (back-end) of the application stores and processes the information.
Both enterprises and individuals develop web applications to fulfill different purposes.
Case Study: How we built Ambit AI, a light-touch AI-powered web application for processing workers' compensation claims. Download Now!
What is Web Application Development?
Web application development refers to the process of using client-side and server-side programming to develop an application that is made accessible over the web browser.
In the initial phase of the web application development process, the developer tries to find a solution to a specific problem and then designs the web app by choosing the appropriate development framework. Later, the developer tests and deploys the web app.
Read more: The 101 Guide to Web Application Development 

Web Apps vs. Mobile Apps
While web apps and mobile apps are similar in many ways, both are different in many ways.
Mobile apps are made exclusively for mobile gadgets and are suitable for Android, iOS, and Cross-platform operating systems. Usually, mobile apps are mobile-first, meaning they work effectively on smartphones, tablets, or other handheld mobile devices. Most mobile apps work offline too. Examples include Google Maps, Amazon Kindle, Uber, etc. On the other hand, web apps function only when you have internet connectivity. A web app functions in real-time in a web browser with CPU resources. As long as you have adequate internal storage, you can download a mobile app from an app store or play store.
Read more: How are Mobile Apps Different from Websites  

Types of Web Applications
Typically, web applications are classified into three categories based on the tools and technologies it uses.
1. Client-side web application
Client-side refers to everything the user sees at the end-user side, such as text, images, videos, forms, and the other UI. Client-side web applications are written using HTML, CSS, and JavaScript, and they work in a web browser. Angular js, Vue js, Ember js, Backbone js, Node js, etc., are some of the popular JavaScript libraries used for front-end development.
You can consider client-side web app building when you don't need to preserve the user information for more than one session. It is perfect for easy games or image editors. Google Earth is a leading example of a client-side web application.
2. Server-side web application
These are web apps that can be coded in several programming languages such as Python, C+, Ruby, PHP, etc. If you develop an app with just the server-side, then the outcome of any changes in the form submission, sections, and data updates will create a new HTML file and cause the web page to reload.
Server-side programming is beneficial if you want your web application to deliver information tailored for individual users. For instance, e-commerce applications like Amazon use server-side programming to create product search results, offer product suggestions based on past buying habits, enhance user experience, and simplify the purchasing process.
3. Single-page web application
Single-page applications are designed to work in a browser and do not require reloading while in use. Most of our daily apps, such as Facebook, Twitter, Google Drive, Gmail, etc., are single-page apps. Single-page web applications offer an unmatched user experience as the user doesn't have to wait for page reloads. Single-page applications are highly responsive to user queries as they do not depend heavily on client-server communication.
Read more: A Detailed Guide to Types of Software Applications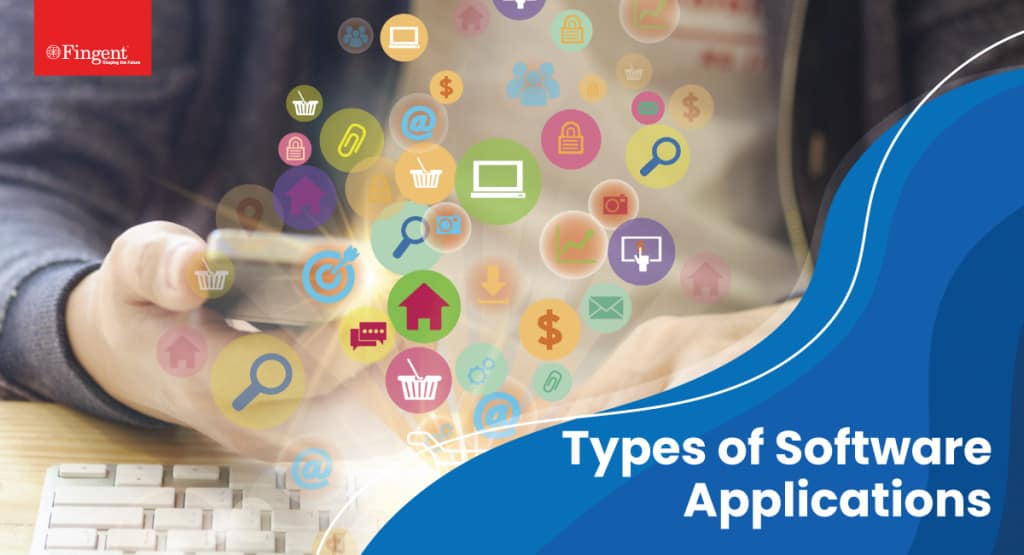 Technology Stacks for Web Application Development
The following web development technologies enable you to create a high-performing, fast, and advanced web application.
1. Database technologies
Due to its simplicity and multifunctionality, MySQL is one of the most preferred databases utilized for web application development. Other popular database technologies include Oracle Database, PostgreSQL, Microsoft SQL Server, Microsoft Access, MongoDB, and RavenDB.
2. Front-end technologies
To develop the client-side of an app that the users interact with, you can choose highly efficient front-end JavaScript frameworks such as:
React JS: This is a robust and most widely used JS framework for developing large-scale and complex dynamic web apps.
Angular JS: A popular front-end framework by Google, Angular JS is suitable for building dynamic web apps, using HTML for static web pages.
Vue JS: Fairly new, this JS framework does wonders for applications. Vue JS provides an ecosystem of assisting libraries and an accessible primary library for applying huge complex page apps.
Backbone JS: This lightweight JS library has a RESTful JSON interface that follows the MVC (Model-View-Controller) application design standard. Backbone JS helps develop and structure the client-side applications that run in a web browser.
Node JS: It is a cross-platform, open-source JS runtime that runs on the V8 engine and is designed to build scalable network applications.
Ember JS: It is an open-source JS framework ideal for developing single-page applications.
The above list features only some of the leading JavaScript frameworks used for client-side programming.
3. Backend Technology
Frameworks such as Go, Ruby, Java, Django & Python are some of the most powerful back-end development technologies.
Ruby: Ruby is an open-source, general-purpose, object-oriented programming language used to build highly secure and fast web applications.
Java: A multi-purpose programming language, Java is leveraged for Android app development, desktop apps, and web app development. Java offers excellent security and stability.
Django & Python – Python is flexible, advanced, and has a low learning curve. This programming language covers back-end web development. Python, along with its framework Django, can meet back-end development tasks efficiently.
Go: Designed by Google's developers, Go is an open-source programming language that is fast and statistically compiled. It helps build simple, reliable, and concurrent web applications.
Read more: Top 6 Stacks That Reign Software Development in 2020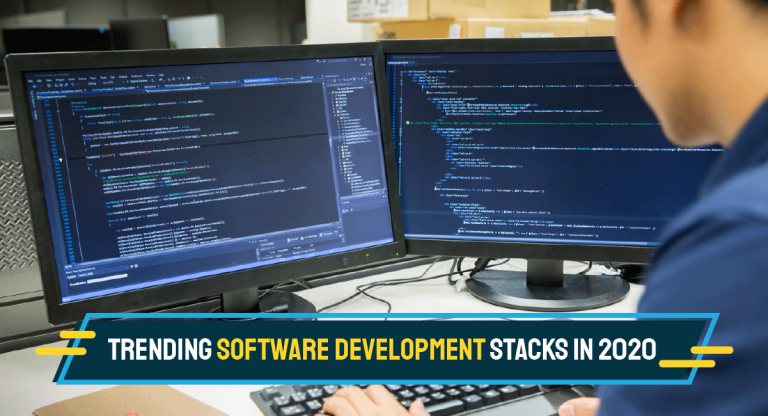 Benefits of Web Application Development
Speed and cost: Web application development is faster and more economical than building native apps. If your primary goal is to accelerate time-to-market, then web application development is the best choice.
Cross-platform capabilities: Web applications can be programmed to run on any operating system. Due to their cross-platform capabilities, web applications can adapt well to Android, iOS, Mac OS, and Windows phones. Device responsiveness of web applications helps you get rid of OS dependencies.
Browser compatibility: A web application runs on the device's browser using an accessible URL. Modern web applications are compatible with all browsers, such as Google Chrome, Internet Explorer, Firefox, and Bing. So, you don't have to face software compatibility challenges.
No downloads needed: Web apps don't need to be downloaded from app stores such as Apple's App Store or Google Play. This helps save money since having a direct link through a web app is free.
Easy to update: Updating web applications is easy, as only the server(s) would require upgrades.
Cut operating costs: Web application development is a great way to cut operating costs. You can eliminate unnecessary expenses such as hardware purchases, frequent device updates, and maintenance of numerous systems.
Custom web applications: Custom web application development offers several benefits as you can tailor the features for the users. These applications are easily accessible via browsers with a stable internet connection. Custom web apps help cut unnecessary expenses and save time as you only need to develop the required features.
Read more: Custom Software Development is The Ideal Way to Build Business Apps in 2021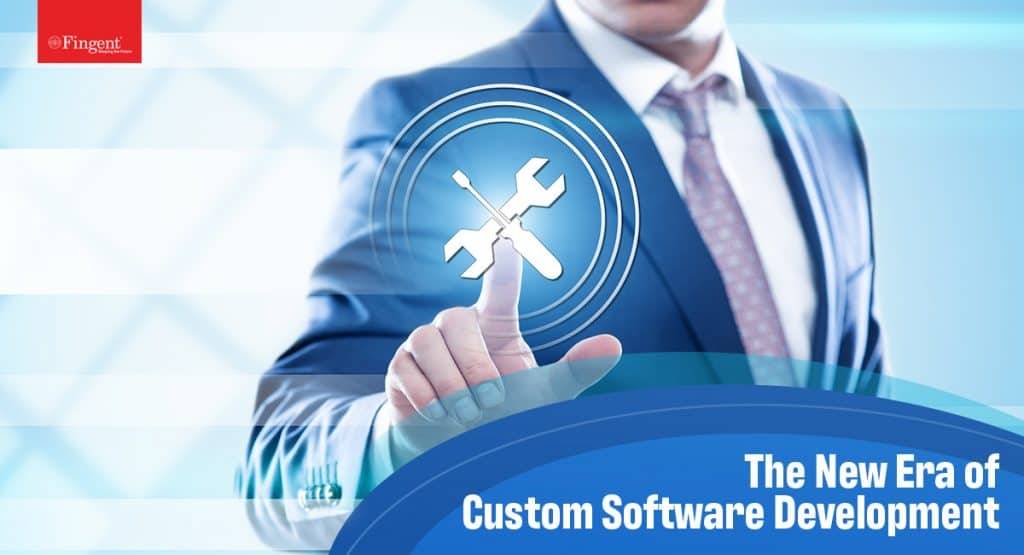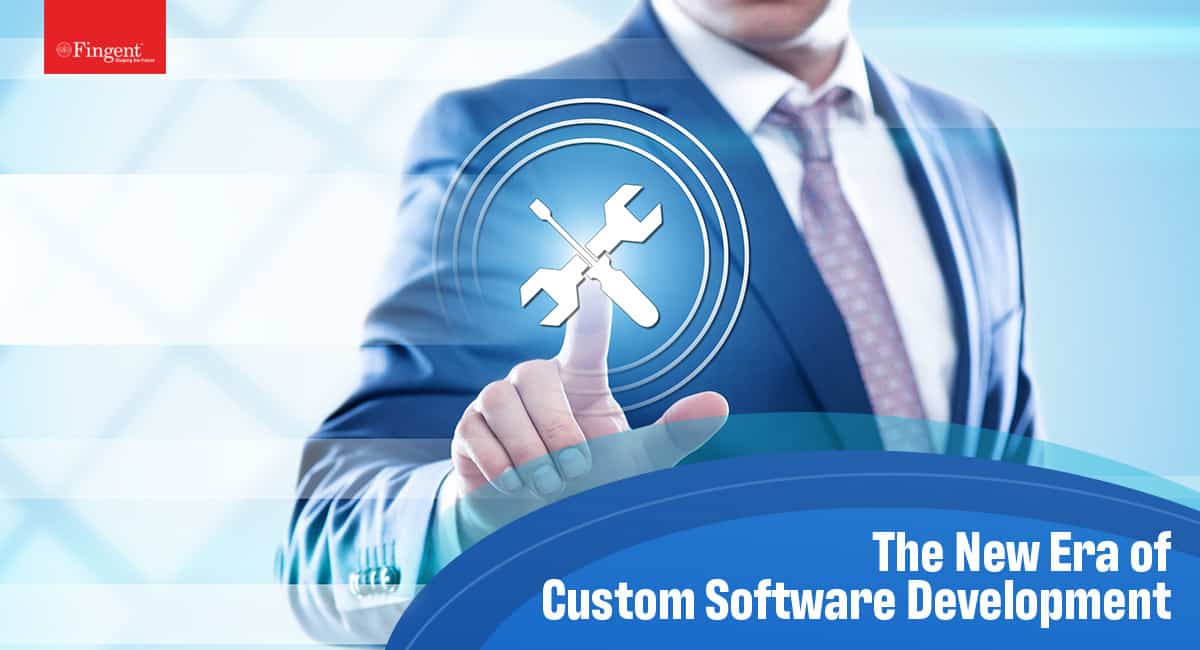 A custom web app can significantly improve your business traction, brand awareness, communicate your brand ideology and help you gain a competitive edge in the chosen target market.
Web Application Development Process
Here is an overview of the steps we follow at Fingent for developing web applications.
1. Conceptualize
The first step is to define the problem you want to solve with a web application and collect all the relevant information needed for app development. A well-defined problem will give an excellent head-start to the project and help you identify the best solution. Next, clarify the purpose as well as the end goals of the application.
Ask these questions during the planning phase:
What app do you want to build?
What features and functions should it include?
What is the audience of your product?
2. Design and build
The designing phase involves creating a wireframe for communicating the solution to target users. Then, the developers can consider designing elements that will provide an enjoyable user experience to the target audience.
Post-design, the next step is to build (develop) the application. The following steps will happen in this phase.
To create a database for storage, the developers need to determine what data and data types are required for the application to perform well.
Based on the elements approved by the users during the wireframing process, developers will create the front-end application. For this, the developers need to identify the best frameworks for front-end development.
Developers will create interaction between the user and the server.
Developers can either code from scratch or use front-end and back-end frameworks to develop the web app.
Based on the application type, that is, client-side/ server-side/ single-page, programming is done.
3. Test and implement
Whether it is an automated or manual web application, testing for the web application is an ongoing process throughout the software development lifecycle.
The Testing (QA) team will have to test the app for usability, compatibility, functionality, security, and performance to eliminate bugs and ensure that the application works without any glitches.
Testing also helps identify any possible improvements and upgrades to make in the future.
Once the testing is completed, you can finally implement the application in your company or customers.
When using it for your company, you will have to train your employees to use the app productively (if the app requires training).
For customers, you will have to create a communication strategy and decide on the appropriate timing to launch the application in the market.
At Fingent, we help you perform all the mandatory software and usability testing to ensure that your web app functions seamlessly. We also provide training and support to use the apps effectively.
4. Hosting and Maintenance
You must buy a domain and choose a hosting provider to create a server location for the app. We help you choose shared hosting, dedicated hosting, or cloud hosting based on your requirements.
We also help you maintain the web application. Some of our application maintenance services include:
Ongoing QA testing
Bug fixes and improvements
Addressing changes and adding features based on user feedback
Providing regular updates and technical support
Read more: Cloud Service Models SaaS, PaaS, IaaS: Choose the Right One for Your Business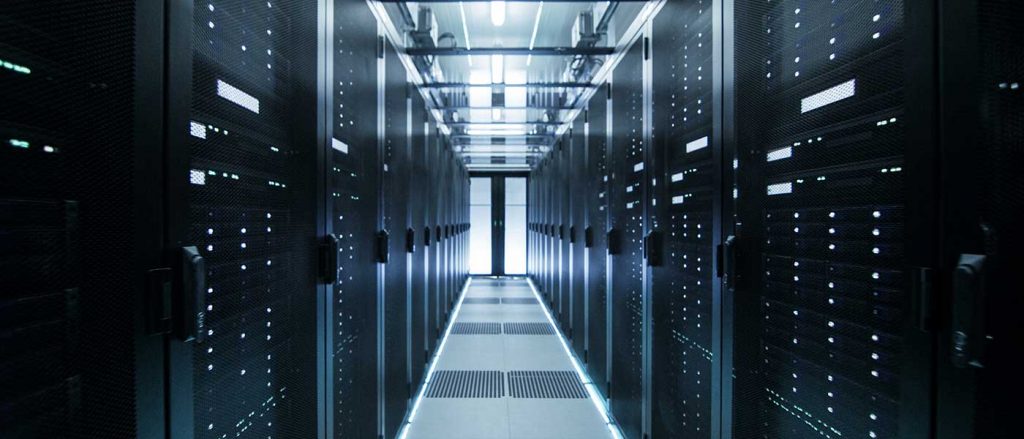 Web Application Development Validation & Deployment
Once your web app is developed and ready to be launched, remember it must be tested to ensure that the app functions correctly before its deployment. Bug fixing alone is not sufficient. Testing is vital to web application development.
We perform standard web application testing, such as:
Usability Testing
Performance Testing
Application Security Testing
Quality Assurance Testing and Bug Fixing
Browser Compatibility Testing
Responsiveness Testing (Responsive Web Design)
After completing the quality assurance process, your web app is ready for launch. You can use GitHub, Beanstalk App, and Bitbucket App to deploy the web app to your servers. Any new features, changes, and improvements to the deployed application are implemented according to the user's feedback.
With over a decade of experience in web application development, Fingent helps you cover all these processes.
Read more: Offshoring Software Development: Here's All You Need to Know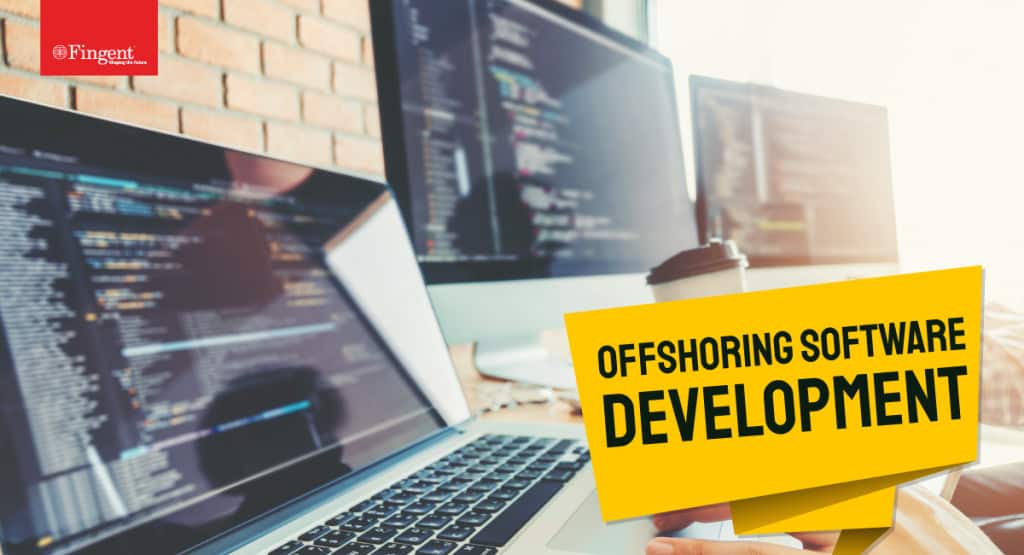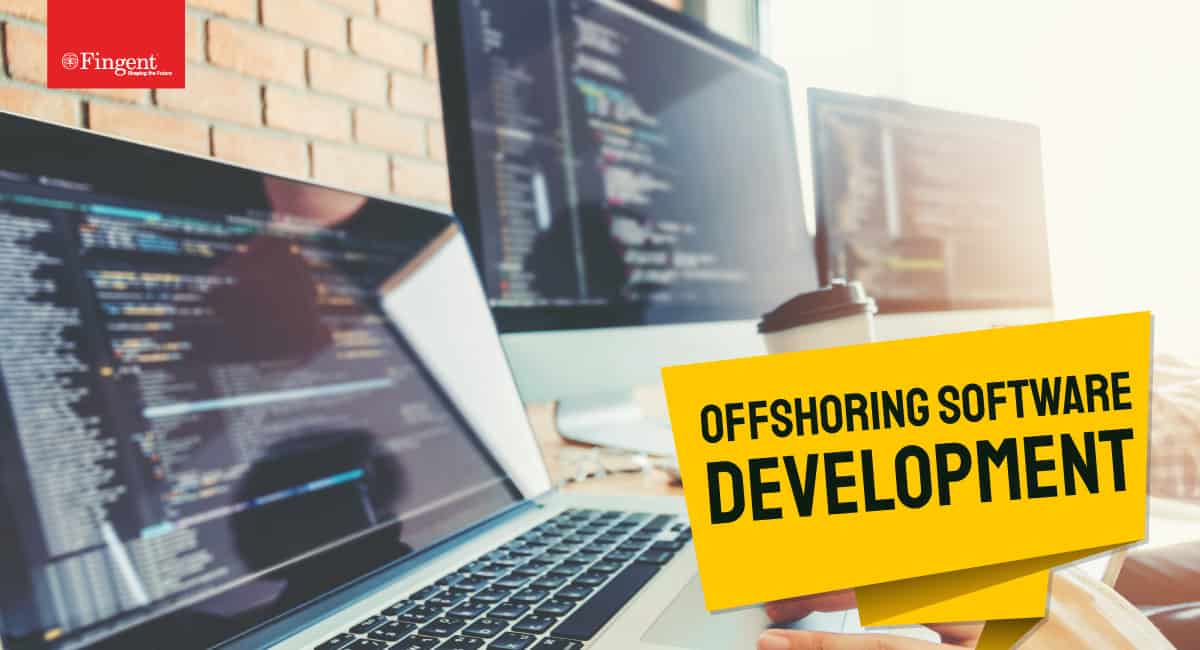 Web Application Development Trends
Here are a few trends you should know before starting your web application development project:
1. Chatbots
Of late, chatbots are gaining popularity, as many companies are incorporating these virtual assistants on their web application tools. A prime example, Google Assistant, is a popular chatbot that we all know. Chatbots are enabling companies to deliver more personalized content to the users and engage them better. Virtual assistants like chatbots help businesses convert a regular user to a potential customer.
Multi Utility Assistant or MUSA is an AI-powered virtual assistant (a chatbot) integrated with Fingent Hub – Fingent's internal employee management system. MUSA enables employees to get answers to common queries related to HR and IT DevOps processes at Fingent.
Read more: 5 Leading Chatbot Use Cases Explained with Real-life Examples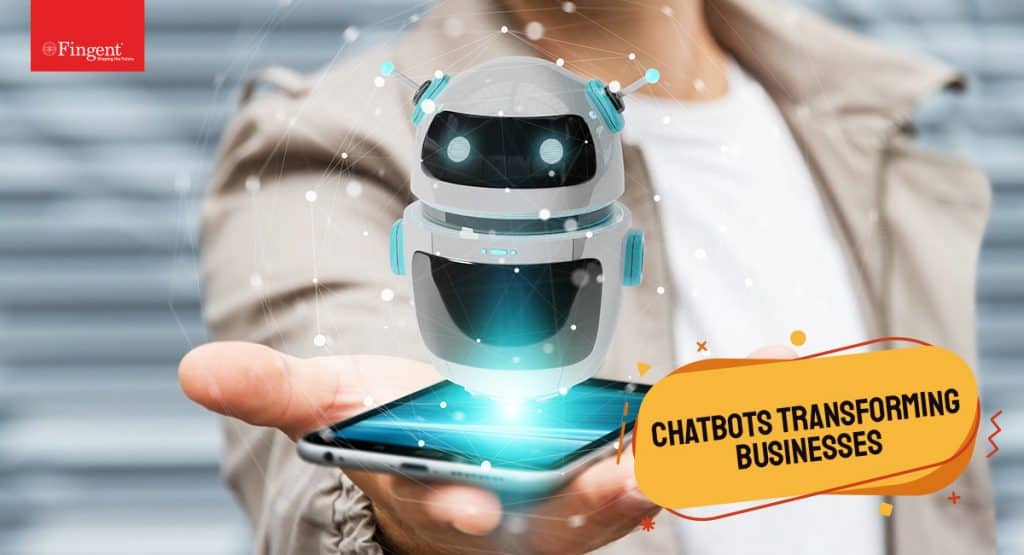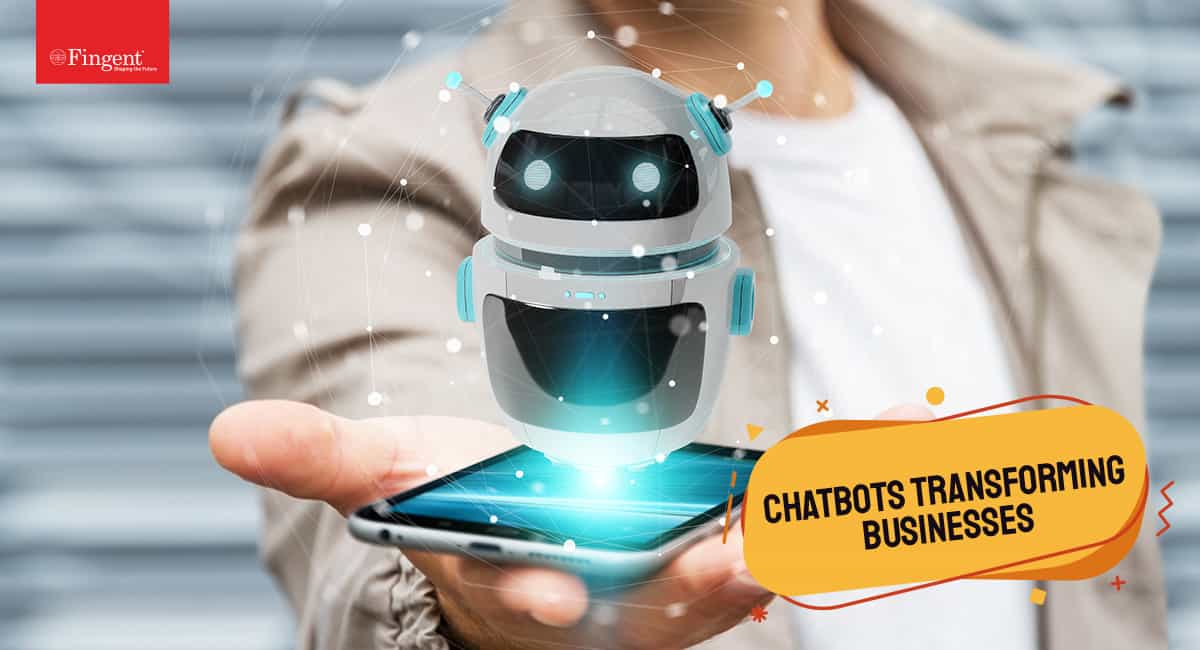 2. IoT
Internet of Things (IoT) is another exciting web app trend you can't afford to ignore. Digital transformation has increased the number of connected devices all over the world. The need to connect between business applications and sensor technologies will affect the web application development process. Hence IoT is a must-watch development trend today.
Alexa, Uber, and Google Home are a few examples of IoT-based connected applications. Experts estimate that by 2025, over 75 billion devices will be connected to the internet. So, if you want to be on the popularity wave, make sure to use this digital trend in your web app development.
Read more: IoT: Why and Where Should You Invest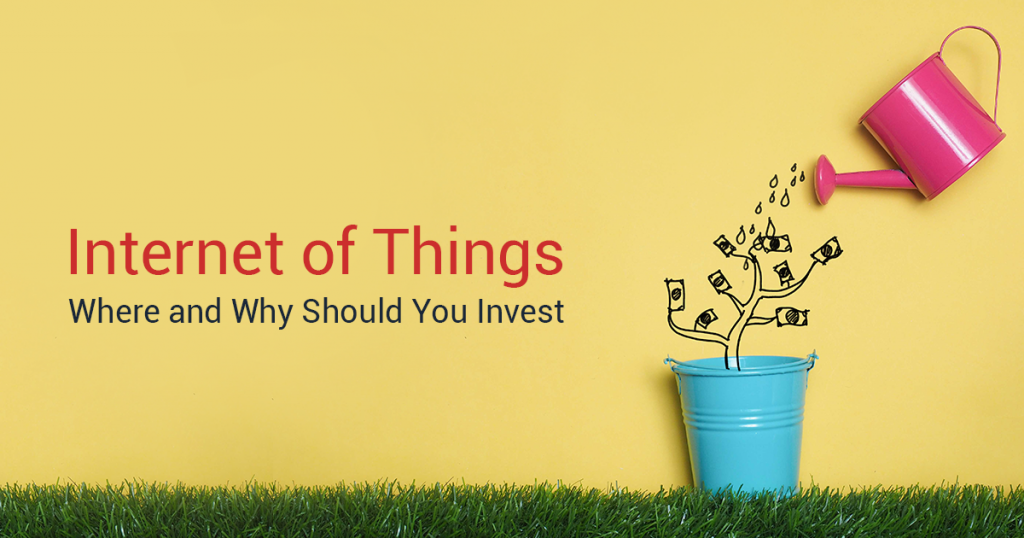 3. Mobile and web app development optimization
To get a high SERP ranking and get to the top of your industry inquiries, you will have to optimize your web application for mobile and web platforms. Search engine optimization is crucial to bring potential leads to your application and boost your brand awareness. So, optimize your web application's content, layout, and design for both web and mobile. Google prioritizes the responsiveness of websites when it comes to search. So, the adaptive web layout plays a vital role in the Google search process. Use techniques such as AMP (Accelerated Mobile Pages) to enable your web app pages to be served more quickly.
The Cost of Web Application Development
Numerous factors influence the cost of web application development. As no two apps are the same, the price will vary, based on:
Features and functionality of the web application
Complexity of the application
Phase-wise development plan
Various modules included
Platforms selected to develop the app
technology stacks selected
Estimated project timelines
The cost of a complicated and custom web application development process would again differ from pre-defined, packaged, and general-purpose applications. For example, if the app requires developing APIs and plugins or if it uses complex technical stacks, separate UX/UI elements, brand identity development, etc., the pricing will go up as the advantages are humongous.
Read more: How much does it cost to build an app in 2020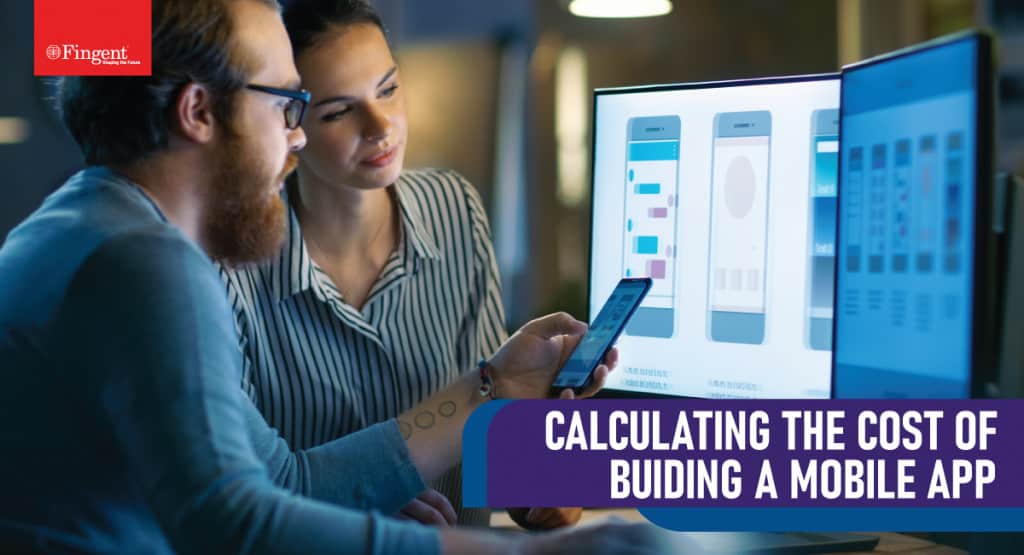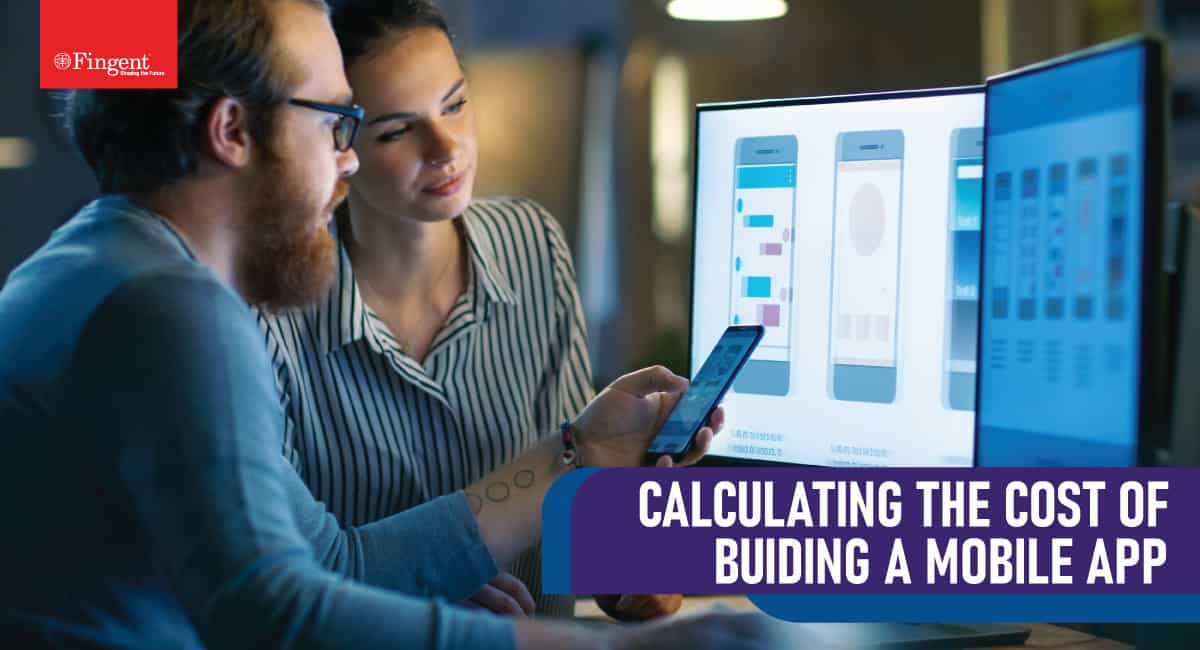 FAQs About Web Application Development
1. What is better: Multi-page Website or Single-page Website?
While both are good at their place, most people prefer the single-page website. This is because a single-page website offers ease of interaction and access compared to a Multi-page website.
2. Is it necessary to include chatbots on the website?
If your business has a lot to do with queries and solutions or customer interactions, it is recommended you get a chat window.
3. Should a website be built using frameworks or pure codes?
For quality web application development, you should include both as it will help you avail more benefits.
A combination of frameworks and pure codes will work as it will take lesser time and also ensure quality development.
4. What are the common technologies used in web app development?
Some of the renowned web app development technologies are:
Models: HTML, XSL, XML
Animation: AJAX, Flash, jQuery UI, ActionScript, JavaScript
Databases: MS SQL, MySQL, Microsoft Access, SQLite, Oracle, PostgreSQL
CMS: WordPress, Drupal, Joomla, Kentico, Sitecore, Sitefinity, Sanity
Programming: C#, PHP, ASP, ASP.NET, ASP.NET+MVC, Python, Ruby, Django, Go
Payment Systems: PayPal, Assist, MoneyBookers, SMS, OSMP
Read more: Why Software Development Outsourcing is a Smart Move Now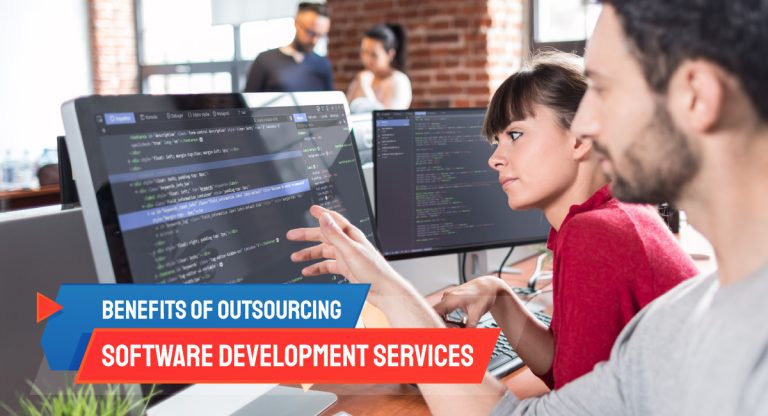 Develop Your Web Application with Fingent
Web application development is mandatory for your organization to lead the digital space and reach more customers in the future. Through web applications, you can do brand building, increase brand awareness among customers, promote your products and services effectively, and gain a competitive advantage. For more than a decade, we have been helping businesses -small and large- develop custom web applications that were crucial in improving their profits, performance, productivity, and overall operations. Interested to learn more? Contact us right away.
Enterprises these days, are always looking to adopt the best technologies and applications for their various business requirements. In fact, it is almost inevitable for organizations to use software to automate their processes and improve efficiency so as to gain competitive advantage. Along with it, organizations also need ways to have more sustainable development processes, and the good news is that they have already started to realize it with DevOps. According to a recent research by International Data Group (IDG), there are only 10% of organizations that do not have any DevOps plans in the near future.
Do you think DevOps is that necessary for your business?
To answer that question, it would be worthwhile to discuss a little history of DevOps, how it came into being, and how it is used by businesses these days.
What is DevOps
According to Wikipedia, DevOps is a culture in business enterprises that emphasizes the need for collaboration, communication and coordination between the software developers and other information technology professionals in the organization, while automating the various processes of software delivery and infrastructure changes. It basically aims at promoting an environment, where application development, testing, as well as release, can be more frequent, fast and reliable. In the traditional setup of organizations, there was a lack of integration of these functions with the IT department, which often led to unsatisfactory results. DevOps seeks to bring about a culture, where the processes and procedures in an organization promote communication and collaboration among the development team, the Quality Assurance (QA) team and the IT operations team.
Nowadays, as more and more applications are being built to meet different business requirements, and they are constantly updated to adapt to the changing needs, the processes become seemingly never ending. This is where DevOps would particularly be useful. It accelerates development, testing as well as deployment of applications with the help of tools and techniques that automate tasks for operations, while at the same time give the developers more control and command over the entire application life.
A brief history
It was in 2009 that the term DevOps became popularized through a series of devopsdays in Belgium. Since then, it has been widely used among web-based businesses, like Netflix and Etsy.7 Although, that is not the case now, when enterprises know and have seen the benefits of DevOps and are capitalizing on adoption.
How enterprises are utilizing DevOps now
According to the IDG research, almost 61% of organizations are embracing new strategies and techniques, like the agile development methodology and DevOps in the upcoming year, which is an increase from 48% this year. This only proves the level at which DevOps has grown in adoption and how much popular it is in increasing efficiency. Up to 77% of organizations say that their software development team and IT operations team collaborate frequently, and 56% of them also say that their IT operations team plays an increasing role in the management of outsourced development activities. This again goes on to prove that DevOps is definitely the way to go. With the increased role of the IT team and considering how important their association is with the development team, a combined culture will go a long way.
Considering that DevOps is a whole culture change and not just a kind of technology that can be adopted and used easily, enterprises do need their time to adapt themselves and get used to the new ways of interaction and working.
Michael Rembetsy, VP of Technical operations, Etsy says, "It takes a lot of time. It takes a lot of effort from people at the top and it takes effort from people at the bottom as well. It's not just the CEO saying, 'Next year we're going to be DevOps'. That doesn't work. It has to be a cultural change in the way people are interacting."
Why DevOps?
According to the research, almost 60% of organizations still use a waterfall development approach, which is a linear progression through the development stages of a project. It often leads to misinterpretations and failures, as there may be change requests by the client after the entire process is complete.
41% of organizations use an agile development process, which involves smaller and more frequent builds, regular and continuous planning, testing and integration and a more welcoming attitude towards new requirements. It leads to a faster time to market as well. DevOps clearly serves the needs of this approach, as it involves frequent interactions as well. Simply put, it leads to more sustainable processes.
Another reason why DevOps is necessary is because of the rise in demand for innovative web and mobile applications. Since such applications are required to connect and interact with customers and partners regularly, and capture their preferences and needs at all times, there is no such thing as "one-and-done" with them. They are always changing to adapt to the different needs of customers. DevOps helps to shorten the time of productions of these apps. It adds automation and streamlines workflows so that the developers can build, test and deploy applications smoothly. The research report says that 49% of organizations are planning to increase their investment in custom mobile app development, out of which 57% of organizations are planning to mobilize customer relationship management apps, 51% are planning to go for enterprise relationship management apps and 50% of them for field force automation apps. This only means that DevOps is all the more necessary to keep up with the changing environment.
Benefits of DevOps methodology
According to the report, using DevOps can lead to:
41% more automated development processes, which can free up a lot of time for other important activities.
38% more positive interactions with the operations team
38% accelerated time to production
38% ability to improve the product for which a developer is responsible
Not using a DevOps approach can lead to problems like, lack of proper visibility into IT operations requirements in the development processes, increased development costs because of redundant jobs resulting from lack of timely communication and the like. Apart from all these, there will be much less collaboration between the development team, the operations team and the business.
DevOps is definitely becoming increasingly prevalent for all the above mentioned reasons. It is indeed better to shift to a more dynamic and interactive culture today, as the already fast paced business environment is rapidly changing to become even more so in future.

Can you imagine a day in your life without using any software applications? Yes, that would mean the apps in your phone too, like the calling, messaging, gaming or calendar apps! It will be tough, particularly in this era of technological advancement, when we talk of securely using devices in the Internet of Things, right?! Does it end there? Definitely no, because apart from individual needs, a lot of business-to-business interaction today happens via software applications. A few minutes of downtime in these web applications would bring the global businesses to a halt.
Those myriad overseas businesses, companies outsourcing projects, business partners around the globe, everyone use software applications to communicate, interact, exchange data and accomplish tasks. From simple transferring of funds into bank accounts to deploying global websites updating live pricing information (like e-commerce sites), the adoption of web applications in businesses is very huge. The advent of faster internet, new technologies, connected devices and powerful browsers, have made people depend on web applications and software more than ever.
Ever wondered what are the processes behind developing such smart web applications, which make our day-to-day tasks simply a piece of cake? What 'behind the screen' efforts make a perfect Application? Let's go through these essential phases in the lifecycle of web application development.
The Web Application Architecture
This is the skeleton/ blueprint of your application, giving the overview of what it does, how it does it, who it is for, and the relation between its entities. The most widely used application architecture is three-tier architecture and has 3 tiers, viz., Presentation (User Services), Domain Logic (Business Services) and Data Storage (Data Services).
Presentation tier: the gateway through which customers interact with the application.
Domain Logic tier: The tier ranges from web scripting to server side programming, allowing users to do complex actions via a web interface.
Data Storage tier: Stores, retrieves and updates information at a high level. Few data storage and retrieval devices are file systems, databases and writeable media.
Keeping these tiers in mind, following are the guidelines developers should follow to create a website application:
The feasible project: Choose the right project with respect to the resources, skill-set, publishing capabilities, and budget available.
Planning: Make a wireframe to plan the design of the application you are going to create. The key to a good application is, 50% planning and 50% coding. A properly planned wireframe helps you to envision the app before it's being built and helps to avoid potential roadblocks. That said, wireframes are just a general structure and layout, and not detailed masterpiece works of art. Use the wireframes to further plan your page layouts and core components in it. But don't waste time redrawing the components; after all it's just a depiction of what you are going to create.
Draw out the planned design: Using the good old pen and paper, as opposed to software tools to draw out the ideas in your head actually help put in your raw creative input. It enables you to arrive at better designs in much less time. And you can perfectly translate it into designs.
Forecasting the goals, nature and the direction in which the app development should progress: This is the phase where teams associated with the project, developers, testers, BAs and management get together to discuss the goals that must be achieved through the application. There shall be a clear documentation of what the Application will achieve.
Devising the Plan: How will the application be built? What scripting language should be used, what all features to be included and how long should the development of decided features take? The focus here will be on the Project plan, wherein the timeframe for different tasks and the functional specification which depicts the functionality and flow of the app in detail will be decided.
Development: Once the foundation (project plan and functional specs) are set, the developers can then start coding, testing and publishing. There shall be proper documentation of how the development will progress, and what entities, data variables, and coding procedures will be used throughout the project.
Testing for stability: The phase will test the application for bugs, errors, stability, quality and purpose. There are different approaches for testing, for instance, testing side-by-side with the development is called Test-driven Development.
Staging: is the phase where the release candidate is assembled, tested and reviewed in a website environment similar to the production environment (actual hardware and software in which the application will be used), before moving it to production. This is where the final testing will be performed, adding no new features.
Production: This is the final version of the application presented to the end users. This version of the website application won't change until its next update is ready after proving to be stable in the staging environment.
Security: Know, design, develop and deploy software with secure features. Many software security vulnerabilities are not coding issues, but are design issues- "Lessons Learned from Five Years of Building More Secure Software". Security is as crucial as the usability, performance, reliability, or scalability of the application.
Support scheme: Providing support for your application is equally important. Give your clients the ability to contact you, for instance, define procedure call in case of emergencies like application failures, mishaps, or downtime. Ticket tracking system, where requests are identified by unique codes, is a good example of support scheme.
A plenty of smart tools available today help by automating several aspects of website application development mentioned above, making the job much easier than it was before. So, there you have the tools and the wireframe to plan, design and develop your next web application. If you need further help in planning or developing your next software application, be it a website or mobile app, our software experts can help!