The New Untapped Opportunities for FinTech Companies in the Coming Years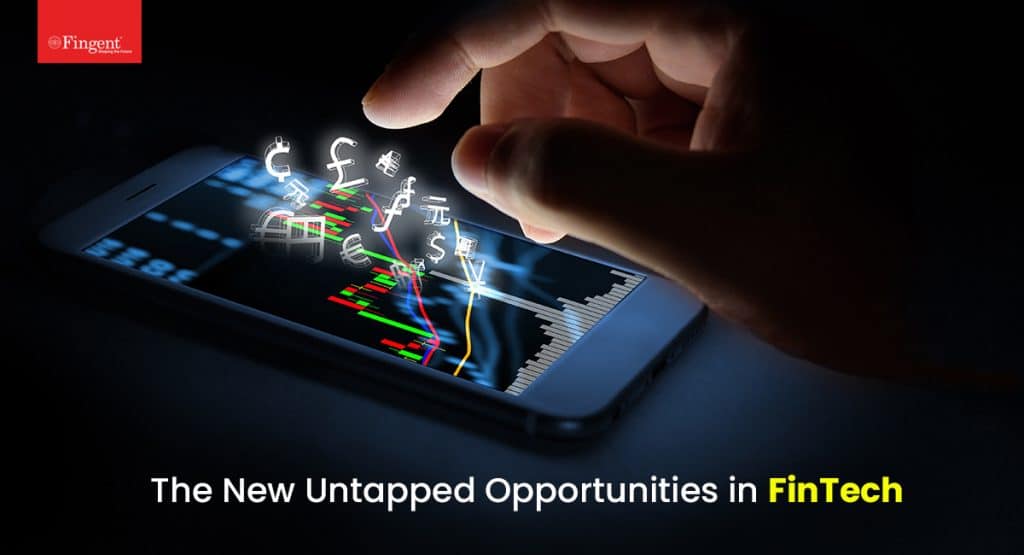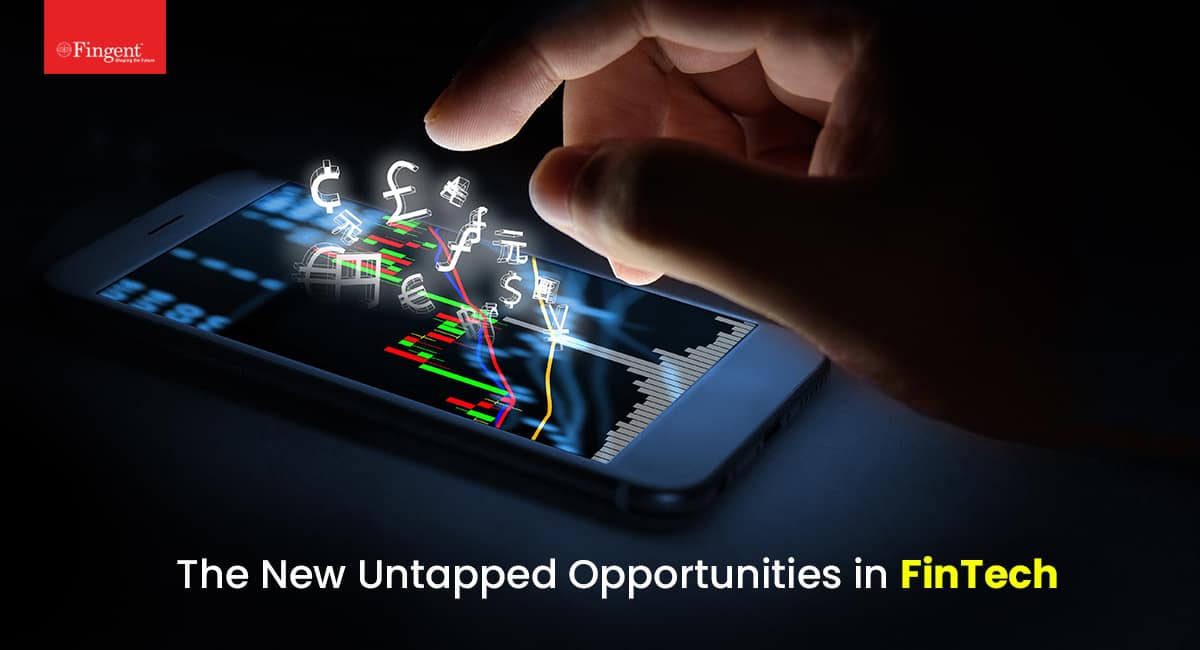 The Future of FinTech Looks Promising: Here's Why!
The COVID-19 pandemic has caused significant disruption and has also cast doubts on the future and growth of the FinTech industry. Despite the devastating impact of the coronavirus pandemic on the global economy, FinTech leaders remain cautiously optimistic about the industry's growth. They forecast that as people, businesses, and leaders tackle the ongoing outbreak of the pandemic, market fluctuations will experience stability. As soon as the crisis situation is settled, the market is forecasted to start experiencing growth. FinTech solutions are foundational to how we transact in the current scenario and tackle the future market. It is vital for financial institutions to up their game to deliver smarter, quicker, and safer solutions. 
What are the upcoming FinTech opportunities that will impact everything in the financial ecosystem? 
The 'Digital-Only' Era
1. Digital payment services 
The coronavirus crisis has brought the significance of cash management to the forefront. There are massive technical and fundamental shifts taking place that are quickly becoming the new normal. Digital-only banks are one of the many such shifts and they increase efficiency and convenience. Nobody is expected to visit the bank physically, stand in long queues, and go through a lot of paperwork. With digital-only banks, you can create an account or transfer money at a location and time convenient for you. Some of the amazing features of digital-only banks are a quick review of account balance, account transaction history, bill payments, and real-time analytics. They offer P2P payments with no transaction fees. They also offer Ethereum and other cryptocurrency transactions. Digital-only banks have a deep connection with technologies such as blockchain.
Read more: How Digital Finance Could Boost Growth in Emerging Economies 
2. Digital lending 
Digital lending is one of the FinTech opportunities that's prospering while shutdowns and layoffs across the globe resulted in a cash crunch for most individuals and households. Governments have provided some help. However, it is largely left up to financial institutions to provide loans to individuals and businesses. Fintech companies perform better than their traditional counterparts in the lending segment by leveraging AI technology. They can use AI to screen applicants and rate their credit-worthiness. It allows loan applicants to secure loans quickly and conveniently. 
Financial institutions must partner with FinTech application development service providers to leverage self-service, multi-channel digital lending processes. This includes loan processing, screening, collection, and credit scores. As an end-to-end process, it will provide customers with a smooth onboarding and approval lending experience.
3. Digital investing 
Retail investors around the world are more active in the stock market now than ever before. Access to information that was previously restricted to more advanced investors, has fueled an exponential increase in retail investing. This trend will continue.
Read more: FinTech Innovation: What Is In-Store?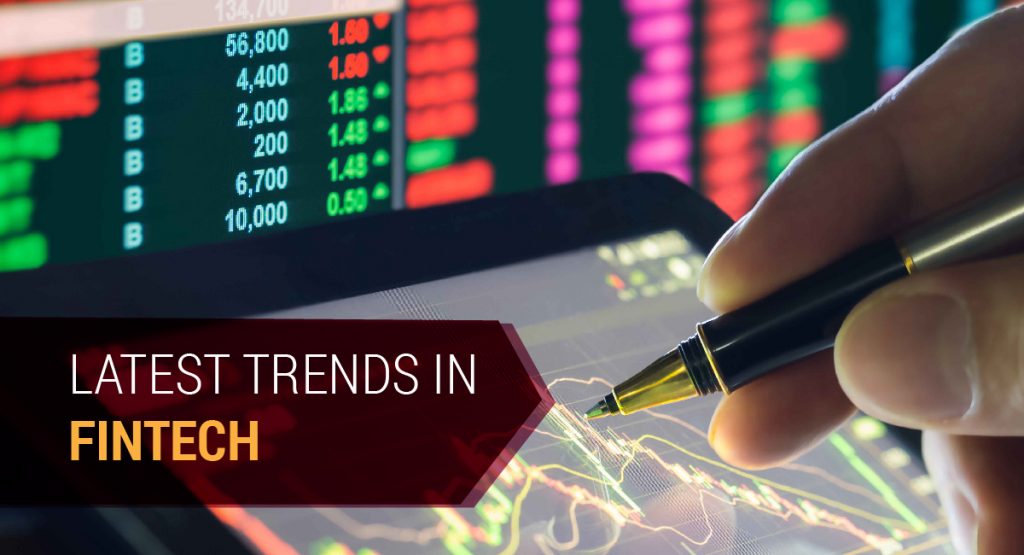 The Era of Blockchain Technology 
Identity theft and fraud have been the bane of financial institutions for many years. Blockchain technology plays a crucial part in saving the industry from these problems. The rapid growth and adoption of blockchain is making it an integral part of financial institutions' operational infrastructure including digital payments, trading shares, smart contracts, and managing identities. Blockchain features such as global reach, speed, and security are motivating its faster adoption among financial institutions. 
Companies must build trust and display transparency in contracts and the supply chain. Using blockchain helps them gain visibility throughout the supply chain. It also takes care of quality control and performance benchmarks. It is crucial that financial services quickly adopt blockchain into their systems and search for opportunities to increase FinTech partnerships. 
Read more: Leveraging Blockchain Technology to Transform Supply Chain Industry 
Impact of Regulation
Regulators are needed to balance innovation with customer interests. Regulators have been proactive in helping businesses deliver greater customer value by defining data privacy rules. This has fueled a massive shift in how people spend, buy, save, borrow, and invest. Given the enormous innovation in this sector, the FinTech arena is divided into five broad categories:
Deposit, lending, and capital raising

Payments, clearing, and settlement

Investment management

Insurance

Market support
We know that compliance with regulations will become mandatory for banks. This makes it important that banks adopt a flexible and robust digital strategy in order to solve regulatory challenges. Leveraging digital transformation and FinTech innovation will help banks to evolve as a modular body that becomes highly responsive to political and social pressures.
Read more: Digital Transformation in Financial Services: All You Need to Know!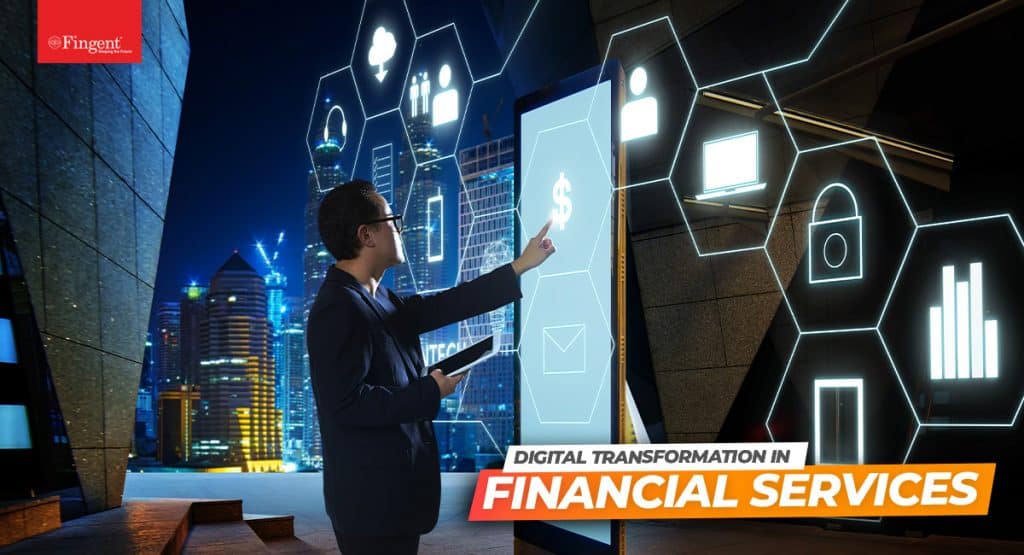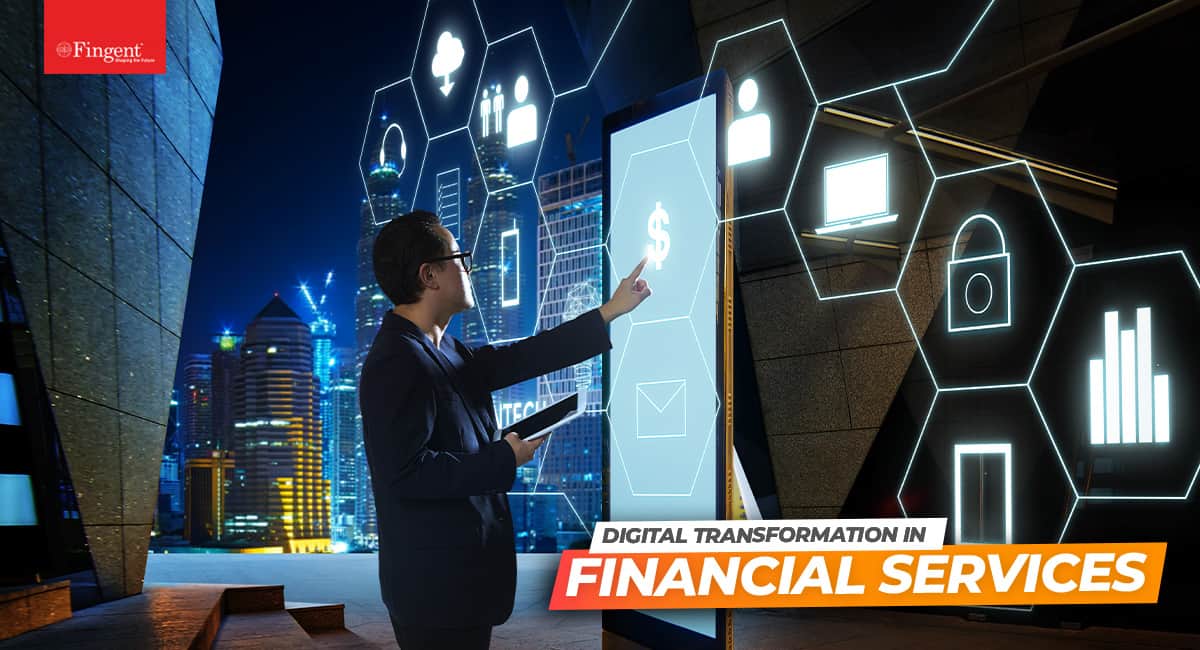 Robotic Process Automation
Robotic Process Automation (RPA) can automate repetitive processes in banking, insurance, and other financial services. This will lower the risk of common errors and inefficiencies while increasing productivity and ROI. RPA does not require programming. Efficiently programmed software robots can automate repetitive processes. Intelligent automation technology goes a step ahead to observe human actions and automate directly, the entire process. IA can be effectively used in the administrative section for the customer onboarding process, risk assessment, data analysis, security checks, and more. 
Read more: How Robotic Process Automation Is Revolutionizing Industries? 
What must you do to take advantage of these opportunities? 
Here are a few things you can do to leverage the massive opportunities made possible by the digital-only era:
1. Infrastructure
Financial institutions must invest in the right technical infrastructure. With multiple technology options available in the market today, it is imperative for financial institutions to make the right decision based on the company's needs and objectives.
2. Market proposition
Develop a clear market proposition. You must partner with FinTech companies to develop robust and scalable apps. Having them as trusted advisors will help you retain your customer base. 
3. Partnership
Before partnering up with FinTech companies, you must examine their needs and plan on how they want to execute them. This will help you derive greater benefits from the partnership.
4. Product hierarchies
Incorrect product or service information can damage the good reputation of your company. Have a clear definition of products and services and outline their use and cost. This will minimize reputational risk and maximize the opportunity to retain and acquire customers. 
5. Switching 
Most bank customers may want to switch their accounts. You must allow switching and help your customers to switch seamlessly between products. 
6. Educate your customers
Your customers may not be aware of the digital services you provide. Hence, it is important that you educate your customers regarding the use, safety, and implications of your digital technology. 
Read more about our Case Study: How Fingent enabled NEC Financial Services to take advantage of the FinTech revolution?
Explore FinTech opportunities
Access to data presents new opportunities for growth. With continuous technology penetration, financial services will see steady growth resulting in the expansion of FinTech. In many ways, FinTech contributes to the revolutionization of the financial sector and the way customers interact with your business. It offers your customers a hassle-free experience and helps your employees to be more productive. 
Read more: FinTech: Safeguarding customer interest in the post-pandemic world 
FinTech will help you keep your focus on customer experience and personalization that can drive user loyalty. For a technology partner who will get you to reach new heights in this new era of Fintech, call us! 
Related Post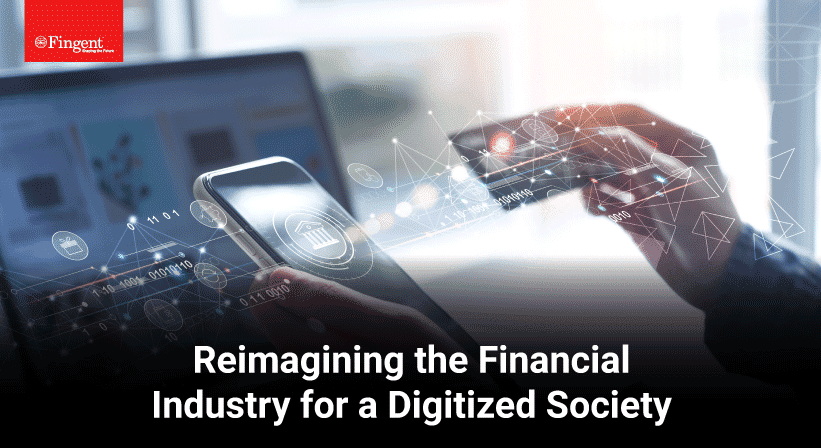 Digital technologies are evolving at an unprecedented rate. Major innovations,……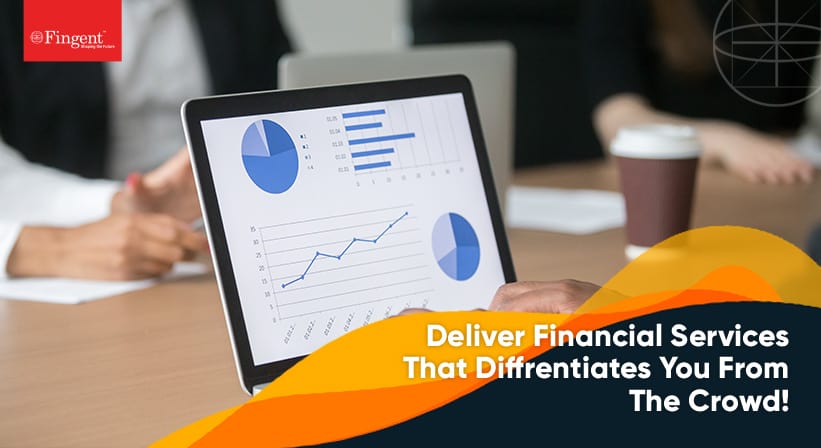 Your Financial Service business needs software solutions that fully consider……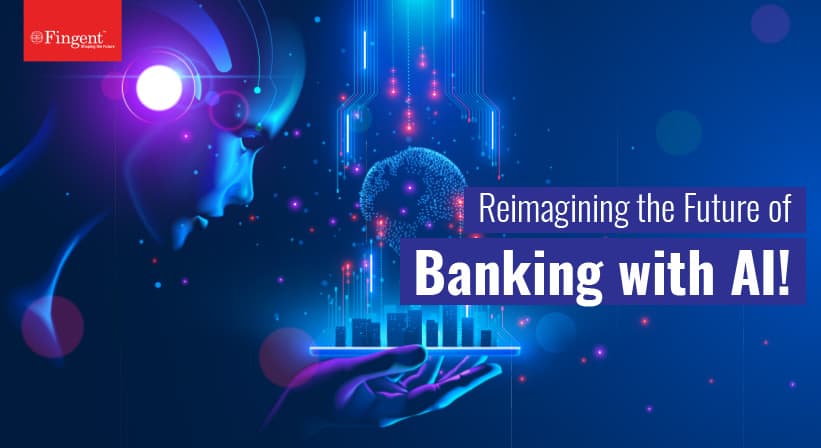 The pandemic is now the biggest and most critical challenge……