Tag:
Augmented Reality in Healthcare
With the ongoing COVID-19 pandemic, the healthcare industry is spiraling at an unexpected speed and is continuously inventing healthcare solutions to drive streamlined operations. Medical organizations are now largely depending on custom healthcare software solutions to maintain medical history, electronic health records, patient's personal information, and other medical data to provide better patient care and health services. This blog will take you through why your healthcare organization needs to invest in custom healthcare software development, and how it's beneficial to outsource it!
What is custom healthcare software development?
Today, healthcare is driven by technological innovations such as big data, electronic patient record systems, interoperability, and machine learning. The need for this is to provide better patient experiences and improve health outcomes. To achieve this, there is a need for professionally designed tools and solutions that can help healthcare providers to deliver patient-first and cost-effective care.
Custom healthcare software development is the process of creating web or mobile apps for medical professionals so they can interact with patients better, use medical data analytics, and access patient health records.
Examples of how custom software development has transformed the healthcare industry include;
Tools such as Hospital Management Systems (HMS) or Hospital Information System (HIS) are comprehensive integrated solutions that handle different aspects of hospital or clinic's workflow efficiently.
An Electronic Health Record (EHR) system collects a patient's data and history and stores it in a digital format that makes sharing across different healthcare systems easy.
Mobile apps and wearable devices are serving several health aspects.
Read more: Augmented Reality in Healthcare: The Industry Future!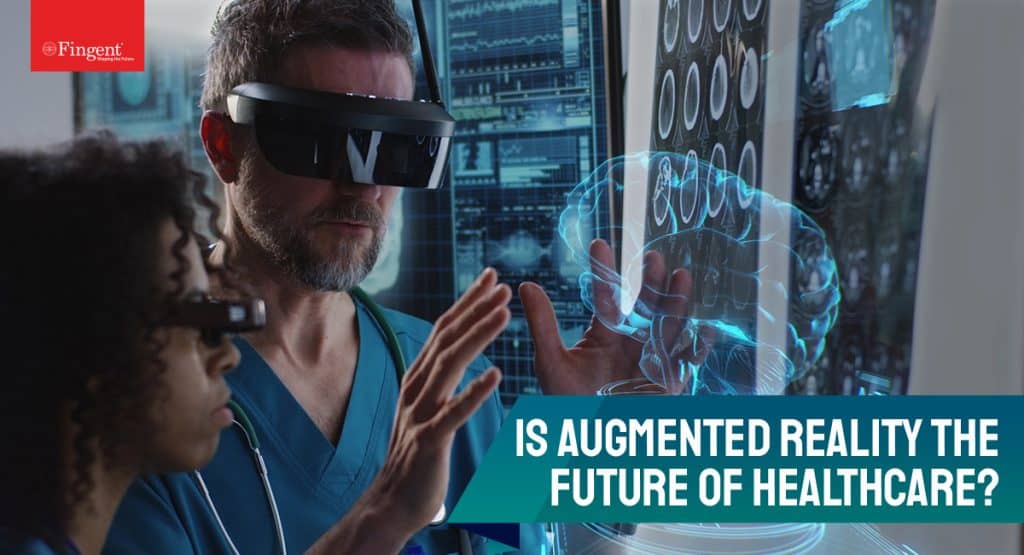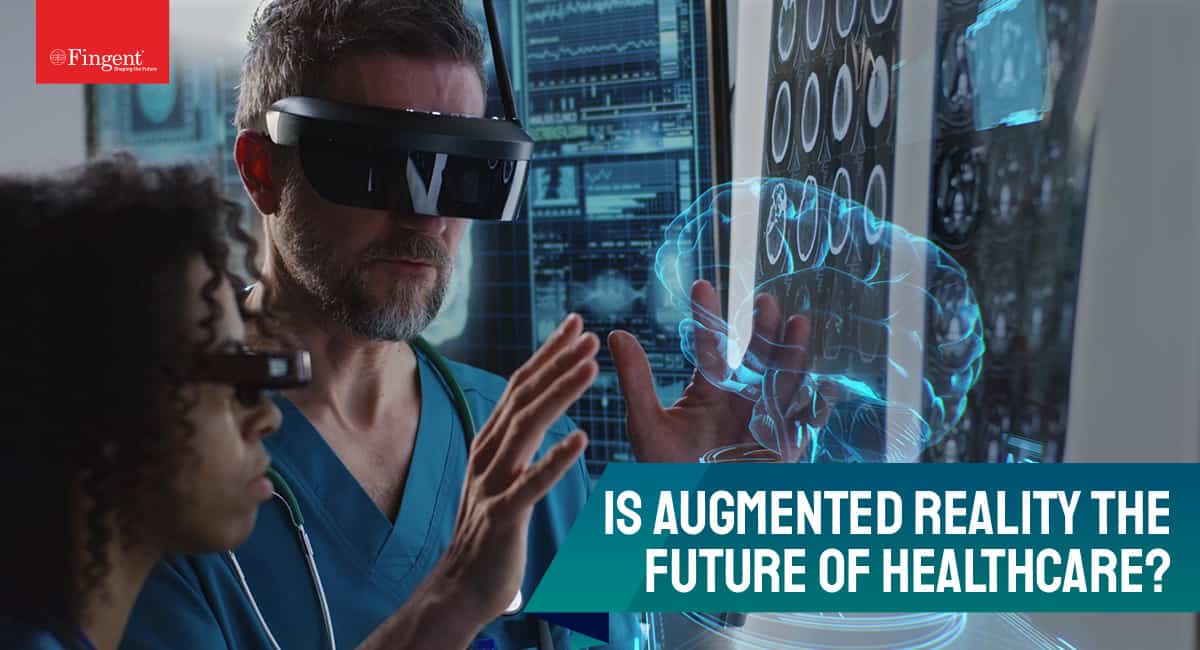 Key benefits of custom healthcare software
1. Tailor-made solution
Software solutions built specifically catering to your organizational needs help deliver better customer services. Especially when it concerns providing patient-care services, it is always recommended to invest in custom or tailormade solutions. An off-the-shelf or packaged solution, in comparison to a custom software solution, may or may not be able to meet your organization's requirements or even work well within a specific type of facility. A custom software solution will help solve your business-specific complexes and will help meet your business goals.
2. Streamline processes
Undoubtedly, technology enables us to get our work done efficiently and more accurately. A custom software solution can have a far-reaching impact. It frees your staff to allow them to focus on patient care.
3. Personalized care
Today, patients want to understand their health on their own and expect personalized services from their healthcare provider. This is why there is an increasing demand for telemedicine, at-home testing kits, and health apps.
4. Enhanced security
Custom healthcare software solutions are built in compliance with the industry standards and guarantee that personal data stays secure and confidential. An app must comply with Open Web Application Security Project standards and other certifications, to be approved.
When it comes to creating custom healthcare software, organizations can;
Leverage any open-source platform to create a customizable solution without the need for coding
Outsource the entire custom software development process to a reliable development agency.
Read more: Why Healthcare Prefers Prescriptive Analytics Over Predictive Analytics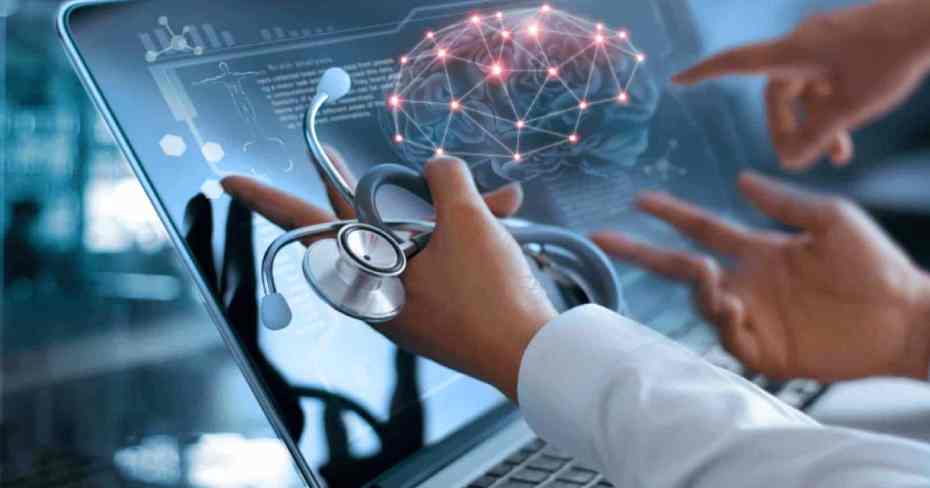 Advantages of outsourcing healthcare software development
1. Economical and effective
By outsourcing to a third-party offshore company, you can save a lot of costs. It helps save largely on the cost of developing application infrastructure, recruiting professionals, training the recruits, and deployment and pre-installation set-up costs. Most service providers use advanced technology that would fit your budget.
2. Experienced team
While some projects require a large pool of software developers others may not. In such cases, it may be difficult to hire software developers and then relieve them after completing the work as it involves a huge cost to hire, set up infrastructure, and team. Therefore, outsourcing custom healthcare software development gives you the leeway to scale up or down resources as per your project requirements.
3. Agile and scalable solutions
In-house healthcare developers are usually burdened with several other tasks which cause them to lose focus and compromise on the delivery of the app. Collaborating with a third-party agency will provide you with the flexibility of managing the resources and whenever you need them. This will also help you include scalable software developers to build an app that is more agile and consistent.
4. Quick time to market
Outsourcing the custom development task will give you access to experts from healthcare domains to develop your applications. This will ensure your app be superior,well-grained, and reach the market faster so patients can be treated faster.
5. Increased productivity
As offshore developers are qualified and talented enough to develop your app, you won't have to burden them with briefings and preparations. This will allow you to focus on improving the critical and core healthcare services of your organization thus improving the results significantly.
Read more: Healthcare Analytics Reaches New Heights with SAP HANA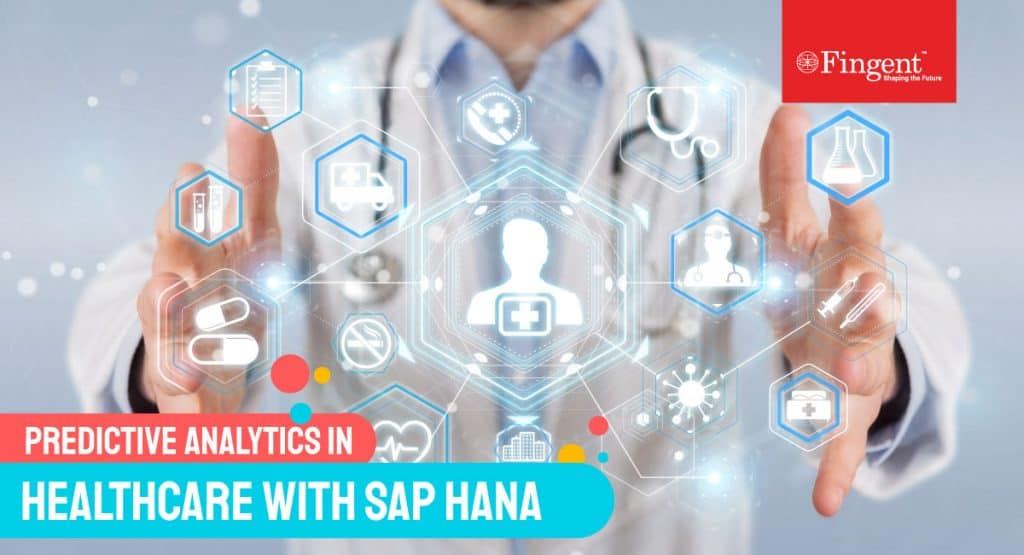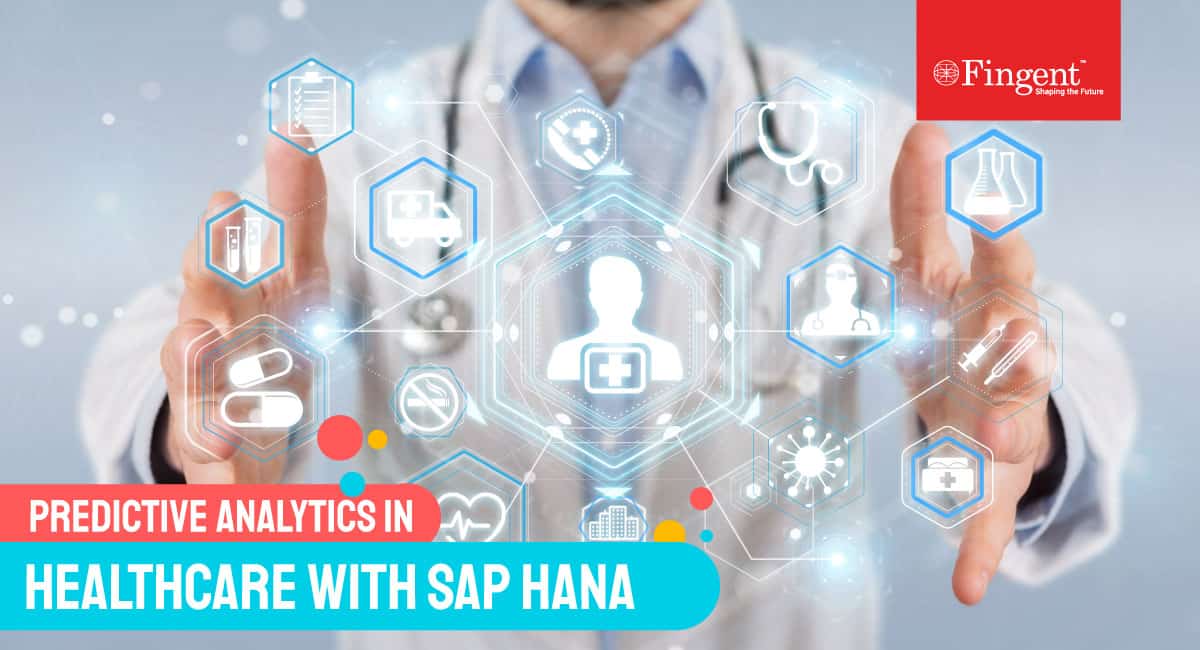 Cost of outsourcing custom healthcare software development
When it comes to the healthcare industry, the average cost of an experienced developer is not cheap. That is why 59% of global companies outsource software development. While the costs vary from country to country, you will still save about 40-70% of the total costs. For example, the average hourly cost for a software developer in the US is $65–$130 per hour while the hourly cost of offshore developers in Asia and Africa is $20–45.
Why choose Fingent?
If you need custom healthcare software for your organization, Fingent is your trusted partner.
We have a pool of experienced and skilled developers who can help you identify the right solution for your business complexities.
Our agile methodology of development ensures client involvement at every stage so that the solution is scalable, cost-effective, as well as caters to specific client requirements.
We offer transparent offshore development services in terms of overhead costs and recruitment fees.
In the wake of the COVID-19 pandemic, the need for custom healthcare software development cannot be denied. Our developers are not only affordable but can add much value in terms of talent and skill to your organization. Connect with our experts today!
Custom patient engagement platforms improve caregiver-patient interactions today. Here's how. 
With the COVID-19 pandemic restricting face-to-face engagement, patients have started using telehealth (telemedicine) technology and other digital channels to receive healthcare services. The growth of digital healthcare will increase the demand for healthcare technologies in the future. 81% of people (patients) want healthcare providers to know them individually and deliver more personalized and meaningful experiences.
While support programs like teleconsulting do not replace the physical presence of healthcare providers, they offer valued information, which is the need of the hour. With stay-at-home mandates, social distancing, and lockdowns, telemedicine is the vital care model that boosts patient engagement today. Personalized patient engagement fosters trust among patients and ensures continuity of care. So, in times of pandemic and beyond, patient engagement platforms will play a crucial role.
Read more: 5 ways to optimize the revenue of your medical practice and clinical processes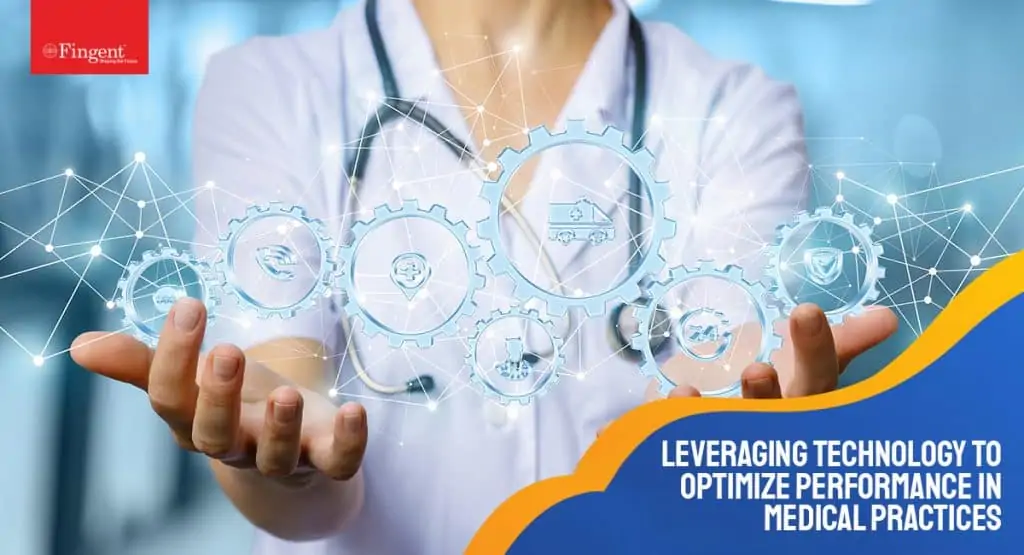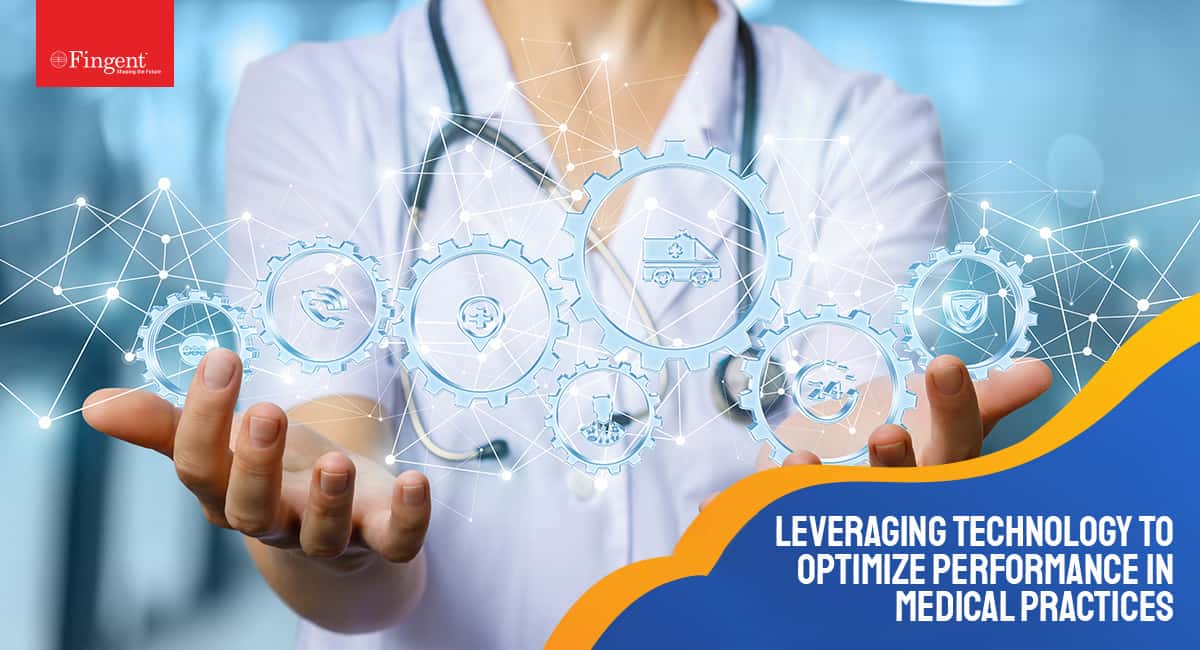 Patient engagement and its growing significance
In simple terms, patient engagement is a concept where patients are actively involved and considered important decision-makers in their care.
Engaged patients are:
Informed- as they understand their health status and the treatment.
Empowered- as they believe they can change their health outcomes.
Heard- as they can communicate with their providers better and participate in shared decision-making.
What is a patient engagement platform (PEP)?
A patient engagement platform is an application that enables patients to interact with healthcare providers via their mobile device, tablet, or computer. The patient engagement platform keeps the patients involved beyond the four walls of the hospital.
When implemented effectively, patient engagement platforms can help streamline access to medical records, provide appointment reminders, enable self-scheduling for patients, and deliver patient education or awareness.
How do patient engagement platforms help?
Patient engagement platforms (PEPs) can help automate the following processes.
Send reminders to patients regarding their postoperative treatment protocols
Allow patients to update mobility reports and pain score
Deliver educational content
Manage images of wounds
Record and monitor health vitals like BP, FBS, BMI, etc.
Read more: 7 major impacts of technology in healthcare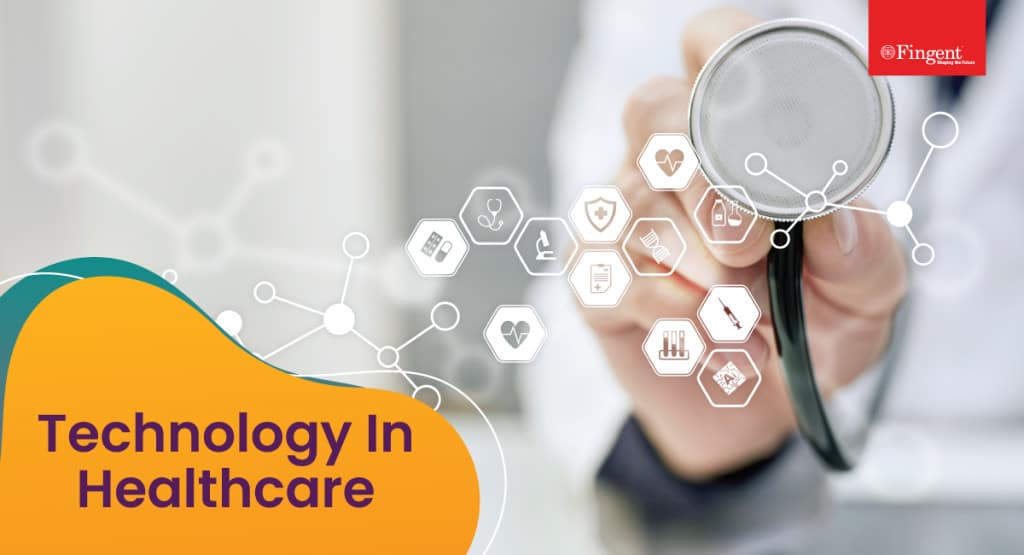 What are the benefits of a patient engagement platform?
1. Ease the patient engagement process
A customized patient engagement platform helps improve your patient experience by assisting them in scheduling medical appointments. It can also help notify patients about their next visit to the clinic, or when they need to check their health vitals, or when their current medication course will be over. In addition, caregivers can use the patient engagement platform to track a patient's medical history and use the data to channelize treatment plans when the patient pays a second visit.
2. Enable caregivers to focus on core competencies
With a patient engagement platform in place, patients can fill in medical forms, electronically scan their insurance cards, and consent from their mobiles, laptops, or computers. It will allow healthcare providers to focus on their core competencies and saves patients from standing in queues or long wait times. In addition, it can expedite the care delivery process during an emergency.
Case Study: Fingent partnered with Casenet's Advanced Solutions Group to develop TruCare Insights as a reliable population health management platform. Download Now!
3. Empower care providers to make informed decisions
Healthcare organizations can use information like satisfaction scores, online appointments, wait times, and ROI to make informed decisions related to staffing and identify opportunities for improvement. Custom patient engagement platforms allow clinicians to track all this information effectively. It goes a long way in supporting clinical decision-making.
4. Optimize healthcare throughput
Patient engagement platforms allow online registration that ensures patients have less waiting time in the clinic. It enables healthcare providers to attend to more patients in a given time and improve data accuracy and demographics. In addition, patient engagement platforms spare medical professionals from time-consuming and manual data management processes so that they get time to receive advanced medical training. Nurses, physicians, administrators, and other hospital staff members can streamline their communication, increase staff satisfaction, and utilize data analytics to make strategic decisions.
Benefits to the patients:
Patients are aware of the next steps, such as diet plans, exercises, medication plans, or next clinical visit
Consistent and transparent care will be available 24/7
Augmented patient engagement and experience
Improved communication lowers preoperative stress and anxiety
Case Study: How did a data analytics solution help NHS gain financial, clinical, and geographical insights to improve visibility over their KPIs? Read Now! 
What to look for in a custom patient engagement platform?
Given the changes in patient behavior, expectations, and changing healthcare landscape, healthcare providers will have to ramp up patient engagement strategies and implement the latest engagement technologies. Patient engagement platforms must enable providers to determine the best ways to deploy their expertise and services to their patients.
Read more: Digital tools reshaping the healthcare industry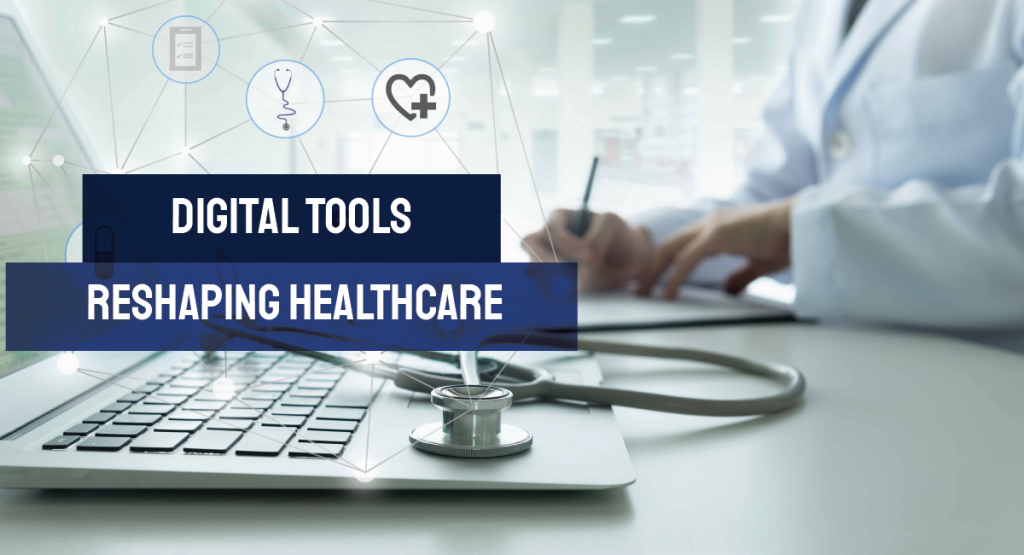 So, make sure the patient engagement platform has the following capabilities.
1. EMR integration
The patient engagement platform should integrate with Electronic Medical Records (EMR). For example, the platform should receive data from the EMR, such as a referral or recall, and revert to the EMR.
2. Sentiment analysis
The main aim of patient engagement is to understand patients on a deeper, emotional level. So, it is crucial to leverage sentiment analysis technology. This will enable providers to recognize when a patient is happy or frustrated and respond accordingly.
3. Real-time and interactive patient communication
The platform must encourage bidirectional communication, specifically text-based messaging. In short, patients must be able to communicate with their health system easily.
4. Chatbot functionality and keyword actions
The use of chatbots and keywords in patient engagement platforms is trending. It helps reduce human intervention. So, the patient engagement platform should allow for automated responses to common questions such as "where are you located?" The platform must also enable keywords to trigger automation, such as scheduling a ride for patients who need a lift.
Read more: 5 leading chatbot use cases explained with real-life examples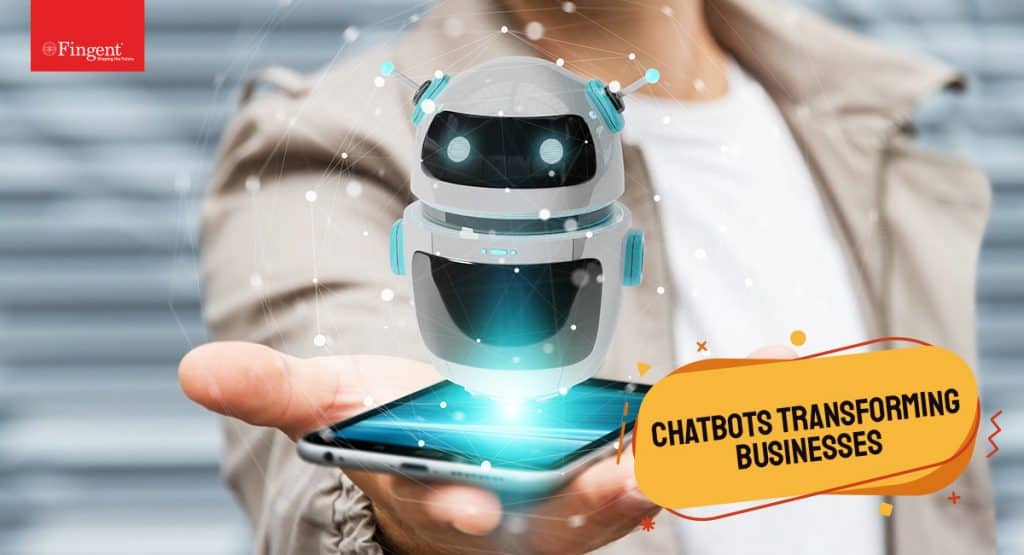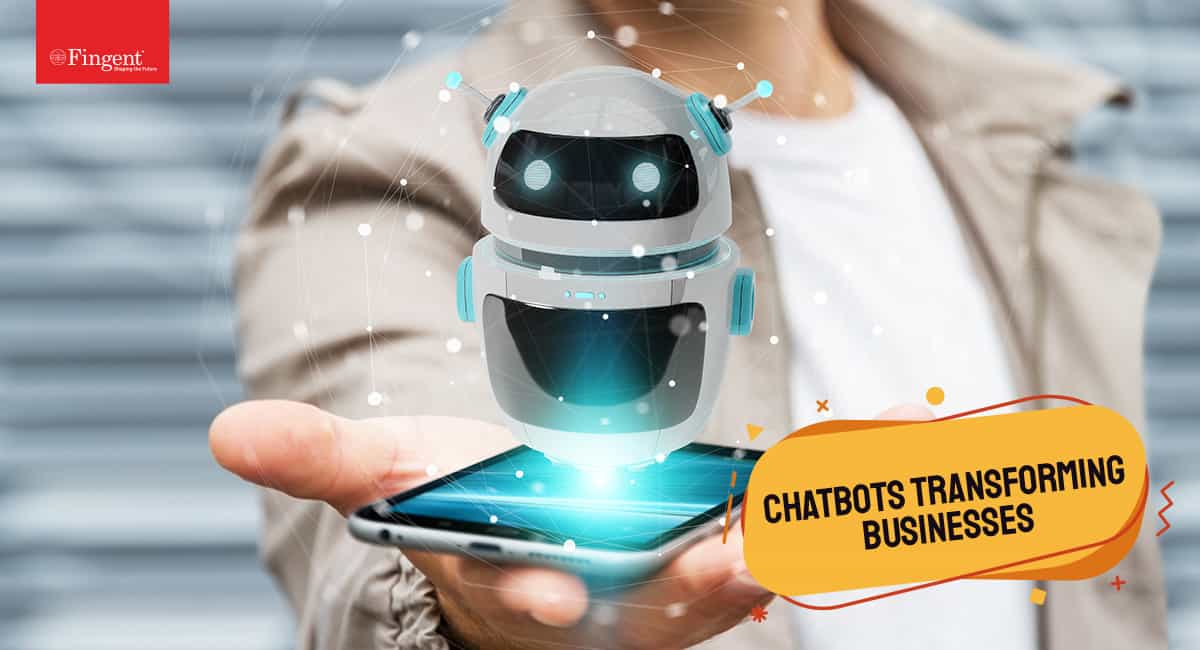 5. Patient on-boarding
The platform should drive patients to the patient portal and help them register quickly and conveniently to get medical support on time.
6. Integration with other vendors
A single app can't solve it all. It is just not feasible and is also not in your patient's best interests. Make sure that your patient engagement platform integrates seamlessly with your other vendors. For example, the platform can offer billing features or even integrate with medical billing software, medical invoice management software, etc.
7. Boost employee adoption
Your staff must like and accept the patient engagement platform. If they don't appreciate the new technology, it won't fulfill its potential. In addition, you must ensure that the patient engagement platform enjoys enterprise-wide adoption and has a user-friendly UX and UI.
8. Offer multilingual support
As not all patients speak English, you will have to ensure that the platform supports different languages used or spoken widely by your patients.
Read more: 5 essentials to an effective healthcare application 

Why should you adopt a custom patient engagement platform?
A custom patient engagement platform is specifically developed for your organization to cover your unique healthcare requirements and cater to your internal processes.
As such a platform is built from scratch, it gives you the freedom of choice for technology. Additionally, you can easily integrate this platform with third-party systems because you get to control the code entirely. Also, you will have full ownership of the final product and customize the software according to any relevant changes in your organization.
Benefits of a custom patient engagement platform
High scalability
Seamless integration to your existing infrastructure
Enables integration with any new services you are willing to include in your medical practice
Freedom to choose the technology
Gain full ownership of the resulting solution
Custom patient engagement platform is best suited for medical practices that:
Offer a wide range of services
Plan to expand in size and services
Have rigid workflows that are difficult to adapt
Want to integrate the new solution with the existing system
Read more: The application and impact of information technology in healthcare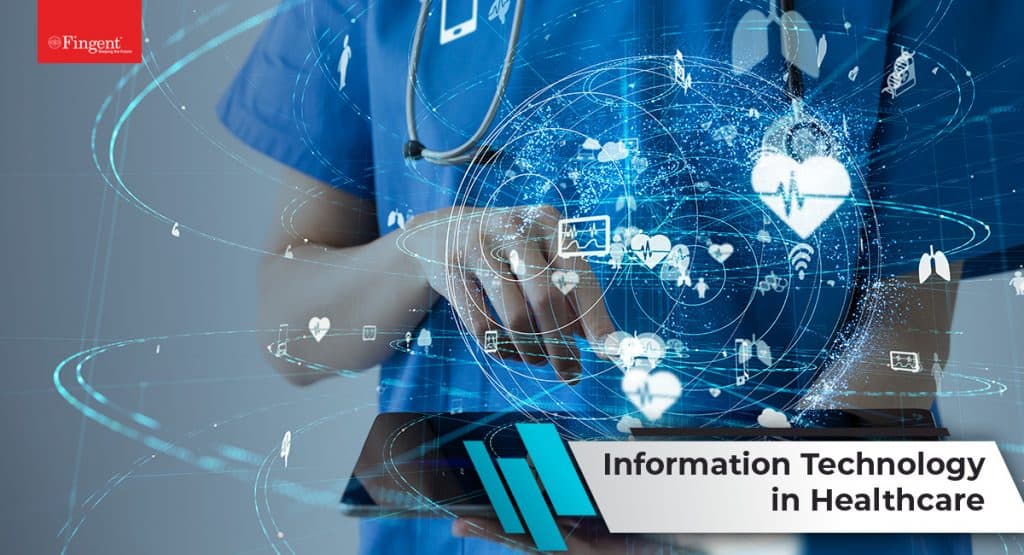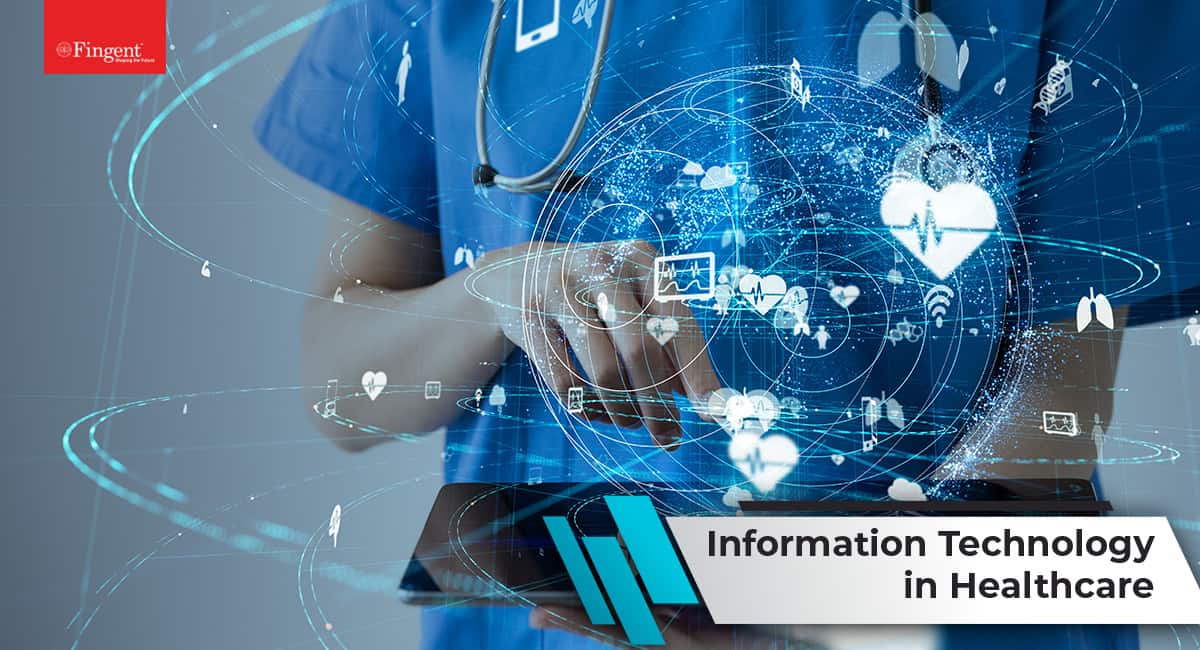 Develop your custom patient engagement platform with Fingent
At Fingent, we have the expertise and work closely with you to build a custom patient engagement platform to suit your business needs. Our experts help you select the best web development frameworks, database and backend technologies, data visualization formats, and leading front-end technologies to develop your patient engagement platform or any medical software that you would require.
Fingent helps you develop healthcare application platforms tailored to your needs, with top features like appointment scheduling, medical billing, patient feedback management, payment processing, chatbot, and fundamental to in-depth analytics. To know more, please get in touch with us.
How is Augmented Reality Set to Transform The Future of Healthcare?
Augmented Reality in healthcare has emerged as one of the most exciting technologies expected to grow and transform medicine and surgery. In 2020, Augmented Reality saw unprecedented growth. According to a report by AR Insider, 598 million AR units were active at the end of 2020. By 2024, the total number of active AR devices is estimated to be 1.73 billion, states the report.
Augmented Reality allows us to experience the real-life environment around us with a digital augmentation overlaid on it. It works by integrating digital information into the user's environment in real-time. In AR, the objects that reside in the real world are enhanced using computer-generated capabilities. AR includes graphics, effects, sounds, text, and touch feedback to improve the user experience. Due to its versatility, AR is becoming more accessible and affordable for medical imaging, medical education, dentistry, and training nurses. Leading examples of AR in healthcare include AccuVein, ARnatomy, VIPAR, and VA-​ST.  
Read more: Impact Of Augmented Reality In Education Industry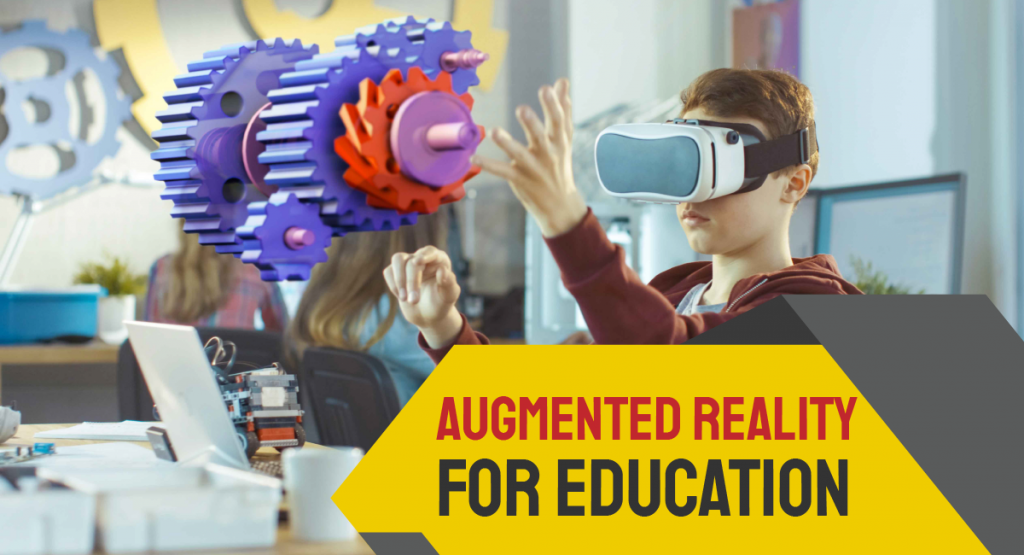 In this post, we will look specifically at the future of Augmented Reality in the healthcare industry.
Augmented Reality helps examine the human body without the need for visualization using displays and sensors. Augmented Reality is used to educate patients today. For example, doctors can use AR to explain surgical procedures or health conditions. Google Glass with AR was first used by Dr. Rafael Grossman during a surgery. 
Here's why augmented reality in healthcare is a boon for medical professionals, future medical research, and education.
Read more: How Virtual Reality Improves the Standards of Medical Education and Training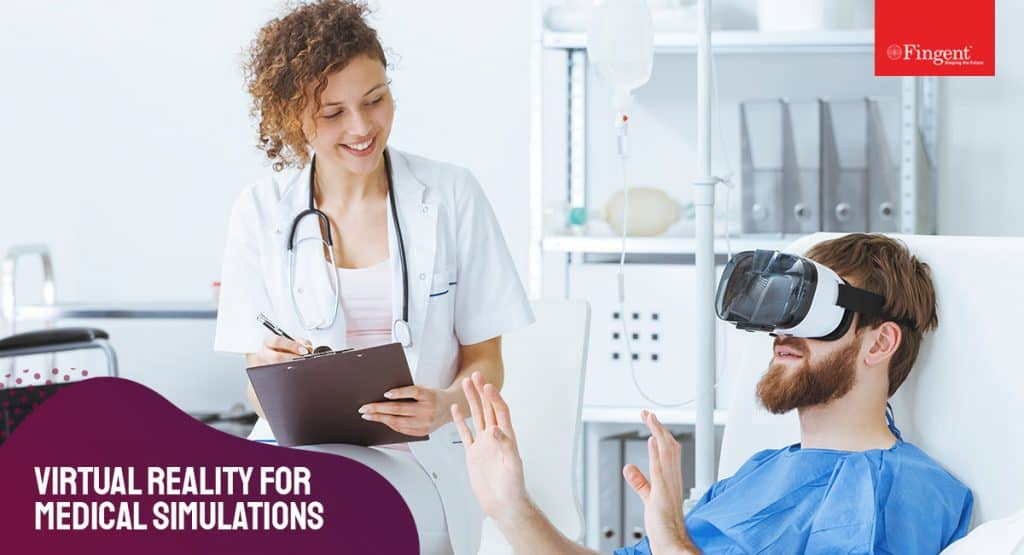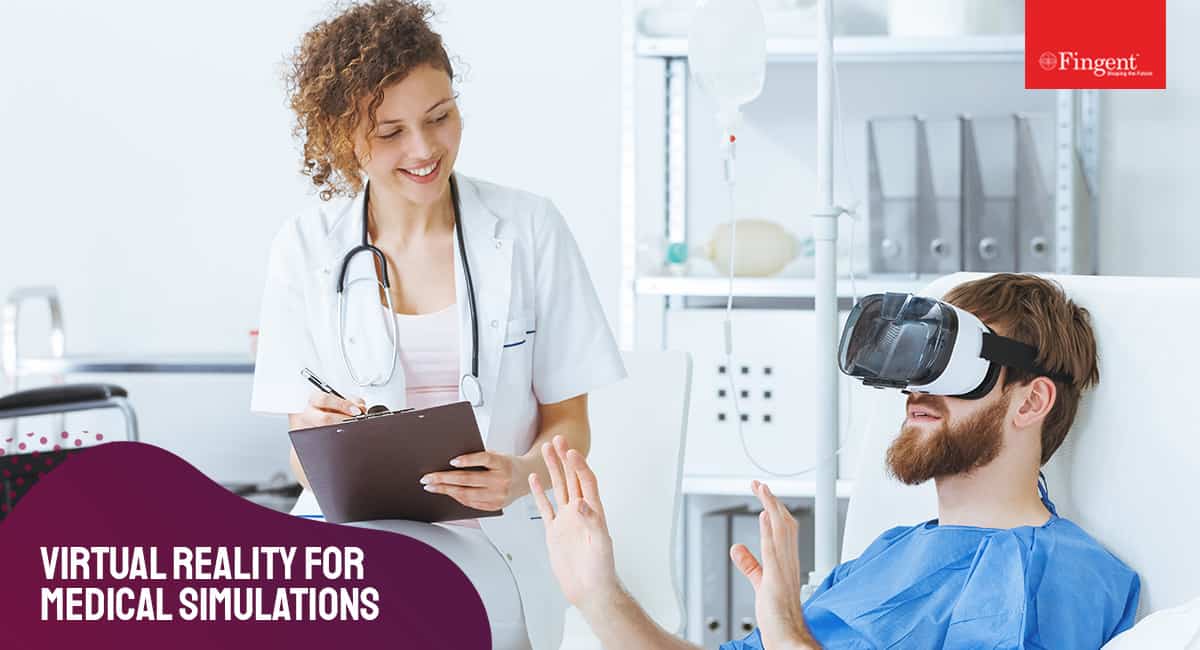 1. AR in patient care
Most patients are unable to explain their symptoms to the doctor. However, Augmented Reality helps patients address their concerns. Patients can use AR to check their symptoms and the state of their health. Also, doctors can show the patients the effects of their current lifestyle and help them make positive changes.

Using 3D AR technology, patients can see how the drug works within their body instead of reading the long list of drug descriptions of prescribed medicine.

New mothers have a tough time during the initial days of breastfeeding. A Melbourne-based company in association with the Australian Breastfeeding Association conducted a Google Glass test. The mothers could easily share their problems with experts and find solutions while breastfeeding. Thanks to the AR-enabled technology of Google Glass, this was possible. The lactating mothers were able to communicate their problems in real-time and seek medical aid quickly.

AR enables storing life-saving information on custom apps. For instance, Radboud University of Netherlands has developed an AED4EU AR-driven mobile app. This app tells you the exact location of automated external defibrillators. So, during an emergency, you can access a crucial life-saving piece of information. 
2. AR for surgeons and nurses
Sometimes, it is tough to find the vein to draw blood from the hand or to inject intravenous shots. Thanks to AR hand-held scanner technology, a nurse can easily see the vein to draw blood or give a jab. The patient also feels relieved to have found the vein in the first attempt. Not only does it save time, but it ensures that the elderly or children are not faced with undue coercion while taking the shot.

Surgeons can leverage 3D AR to operate with precision. It helps prevent unnecessary risks and increases the success rate of many complex surgeries. 

Surgeons can use image reconstruction technology to reconstruct any tumor. It enables surgeons to view X-rays in real-time and locate a tumor anywhere in the body and operate on it. Simply put, AR helps reduce the difficulty level and risk to a great extent.
While everybody knows the importance of staying healthy, most people take their health for granted. AR can be used to diagnose the human body to understand the current state of health. Dietitians and nutritionists can use the learnings to encourage and persuade people to bring desirable changes to their lifestyles. Using AR, you can make boring activities like a morning walk or jog more pleasurable. AR apps such as "Zombies, Run!" helps convert your daily running task to a game format. It can push people to take care of their health more seriously.
Case Study
Find how Fingent developed a unique mixed reality application for a leading university that enables users to identify people using facial recognition. 
Download Now!
AR and the future of healthcare
The future AR market is more likely to resemble the present smartphone market. We will be our own doctors, which will enhance self-care. Suppose every wearable device or smartphone ends up representing a doctor. In that case, the healthcare costs can be lowered significantly, several thousands of lives can be saved, and our living standards can be improved tremendously.
Of course, we will still need medical professionals and specialists to diagnoses specific cases. However, instant AR telehealth devices and remote patient monitoring tools will make the experience of visiting a doctor less intimidating.
Mental health depression is one of the key fields of medicine that is often overlooked. By integrating AR with artificial intelligence (AI), the ability to detect and identify voice tones, facial expressions, and physical behaviors can help doctors and families identify any signs of mental illness or depression in real-time. Brain Power, a start-up, enables people with autism to learn life skills and measure their learning progress.
Watch Video: How AR can be a powerful learning tool in the future
Augmented Reality in healthcare is witnessing several mergers and acquisitions due to an influx of software, hardware manufacturers, mobile data, and voice businesses.
Several AR companies are also addressing regulatory and privacy concerns to become successful in the healthcare space. This will benefit AR-assisted surgeries, in-patient behavioral and rehabilitation programs, and staff training. By 2025, people will be able to analyze their health in real-time through AR-based apps, giving them a snapshot of how unhealthy lifestyles would affect their bodies and help them take precautionary measures to maintain good health.
To sum up
Summing up, we can say that augmented reality in healthcare is a game-changer and a boon for the industry.
We at Fingent develop tailored healthcare AR systems and applications that help improve quality of care, cost and meet your healthcare requirements by automating the process of collecting and measuring enormous amounts of healthcare data. Contact us today for more details!