Tag:
automating business process
What are the steps involved in a tried and tested cloud migration strategy?
Cloud is becoming an integral part of today's market. More and more companies are adopting it. Commenting on the statistics of cloud adoption, Hosting Tribunal said that "the hybrid cloud is the weapon of choice for 45% of enterprises." Also, it forecasts that the public cloud service market is expected to reach 623.3 billion dollars by 2023 worldwide. Why is cloud adoption so popular right now? Is cloud necessary in today's market? What is the best cloud migration strategy for a smooth transition? These questions will be addressed in this article. 
Is cloud necessary in today's market?
        "Cloud computing is not only the future of computing but the present and the entire past of computing."
                                                                             – Larry Ellison, Oracle.
Not so long ago, enterprises had to establish and maintain their own server to host and run applications on their premises. Today, cloud computing is revolutionizing all operations of the business world. Though relatively new, this technology became the cornerstone for the digital transformation of enterprises. Cloud technology provides companies with on-demand data storage, computing power, and many other cloud services. These services are maintained by service providers at remote data centers. 
By partnering with a cloud migration services provider like Fingent, you can easily overcome the challenges that come with sudden operational demands, higher operational expenses, and ineffective processes. This frees your business and employees from maintenance issues. 
Read more: Why It's Time to Embrace Cloud and Mobility Trends To Recession-Proof Your Business?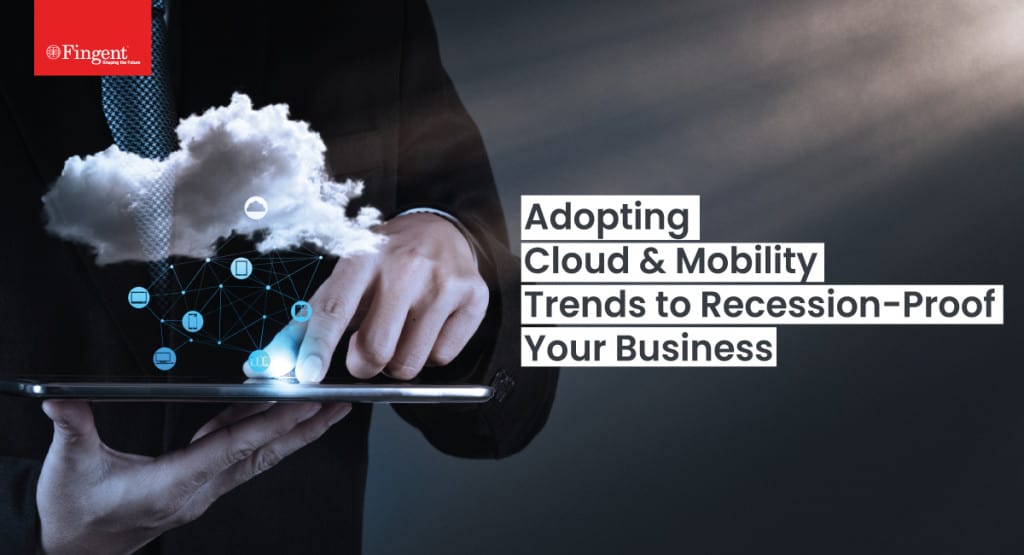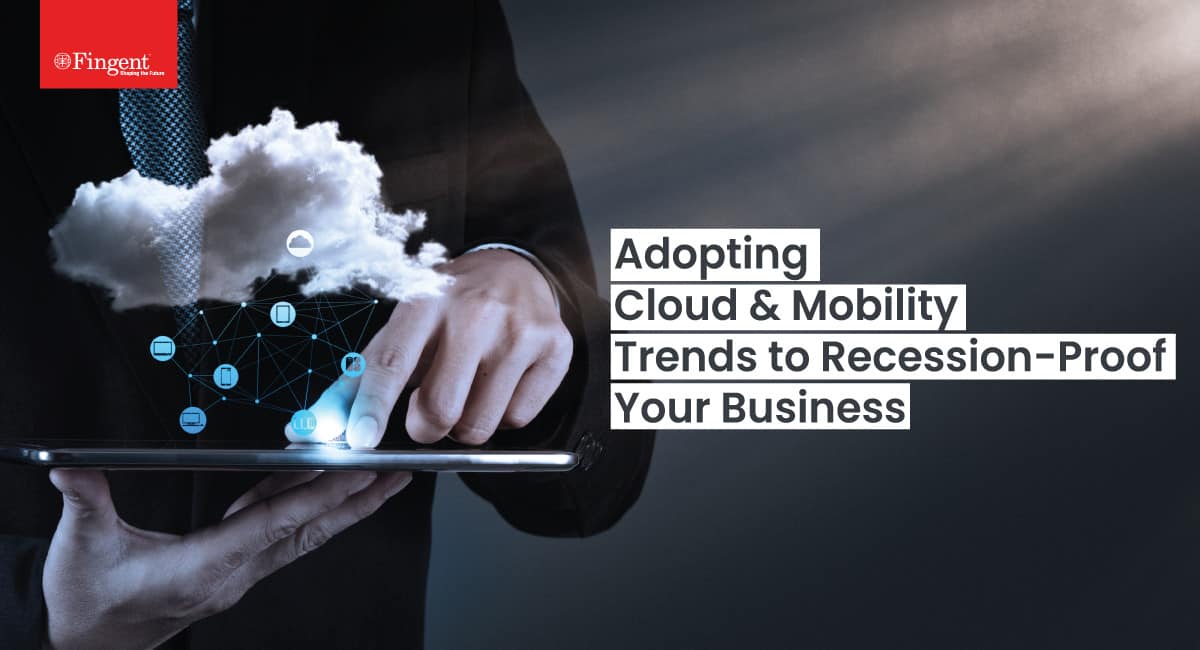 Here are a few more compelling reasons why the cloud is necessary for today's market:
1. Cost-effective
Cloud computing is a subscription-based model. That would mean there are no purchasing, labor, or maintenance costs. Since cloud computing is a technology that provides services to companies, you only pay for what you use. This allows you to optimize your budget more efficiently.
2. Digital transformation
The traditional ways of operation are becoming too costly and obsolete. Digital transformation is the surest way to remain competitive in today's market. Digital transformation occurs when a company uses a cloud migration strategy to migrate all business operations to the cloud.
3. Data backup and recovery
One of the greatest benefits of cloud computing is cloud storage. That means cloud makes data accessible and usable, even remotely. Such accessibility does not expose data to risk because, in the cloud, data is never stored in one place. It is split into fragments and encrypted before it is distributed across various locations. This also ensures that your data is protected from cyber-attacks or natural disasters. 
While there are many benefits of cloud migration, you must exercise caution. Miguel Angel Borrega, Senior Director Analyst at Gartner warns: "Through 2024, 80% of companies that are unaware of the mistakes made in their cloud adoption will overspend by 20 to 50%." What is the solution? A well-planned cloud migration strategy!
Read more: 7 Common Mistakes Non-Tech Businesses Commit While Taking Up Tech Projects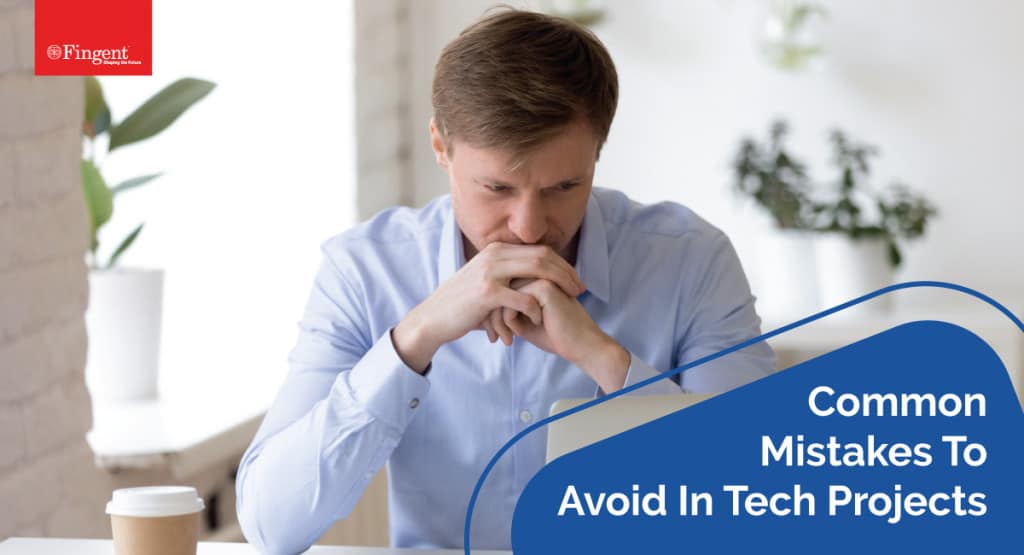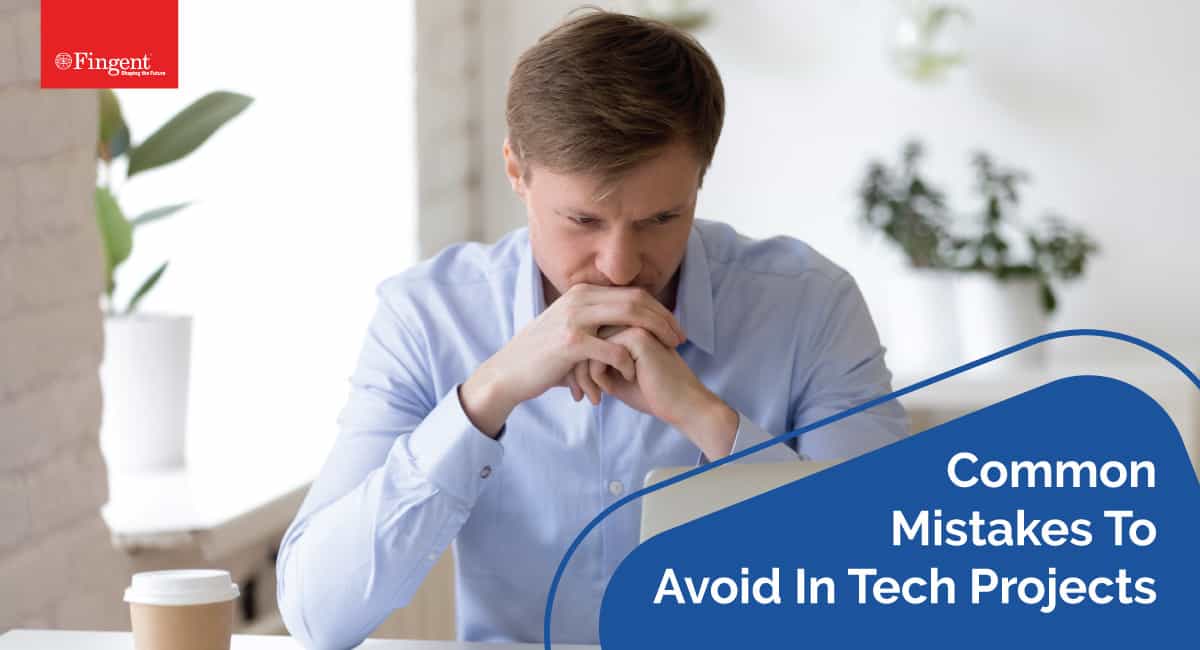 7 steps involved in cloud migration strategy
Having a cloud migration strategy ensures you do not miss any essential steps during your move to the cloud. Use the steps below to create a cloud migration strategy and make your transition as smooth as possible.
1. Understand and select cloud migration options
Each company has its own peculiar scenarios. Understanding these will help you choose from all available options for a smooth migration. These options could range from leveraging an existing application workload environment to rewriting the application partially or even wholly. These options are:
Lift and shift/rehosting 

Extend to the cloud

Cloud optimized

Cloud-native

Replace with SaaS
2. Set up a cloud management team 
The first step is to create a cross-functional team to oversee the transition. This team should be capable of managing the migration from start to finish. Cloud migration teams serve as a central point of contact. This team includes representatives from each department who would either be hosting or using the applications in the cloud. 
They must ensure the following:
Adjust applications before migration begins

Monitor each application as it moves to the cloud

Address any functionality issues

Collect and implement feedback from users 
3. Pick the right platform and provider 
Don't make the mistake of picking the first option you come across. Before making a choice compare different cloud platforms and migration models and then pick the one that best suits your business. Here are the three principal levels of cloud platform services:
Infrastructure as service (IaaS)

Platform as a service (PaaS)

Software as a service (SaaS)
After you choose the level of service, pick the cloud provider that works best for your business. 
Read more: Cloud Service Models Saas, IaaS, Paas – Choose the Right One for Your Business 
4. Collect baseline analytics
Ensure to collect baseline analytics before you move anything to the cloud. Such pre-migration data provides you a basis for comparison when you run analytics on your cloud-based applications. This will help you see how speed, user experience, and other metrics have improved. This also allows you to understand when something goes wrong during the transition and correct it.
5. Gauge and Address Security Risks 
Implement cybersecurity to protect sensitive data. Ensure security at your end and in the cloud. Most importantly, ensure that the migration itself is secure. According to Forrester, 43% of internal data breaches were from accidental mishandling of sensitive information. You must evaluate and address any security issues before migrating any applications or data. This will prevent data breaches.
Read more: Safeguarding IT Infrastructure From Cyber Attacks – Best Practices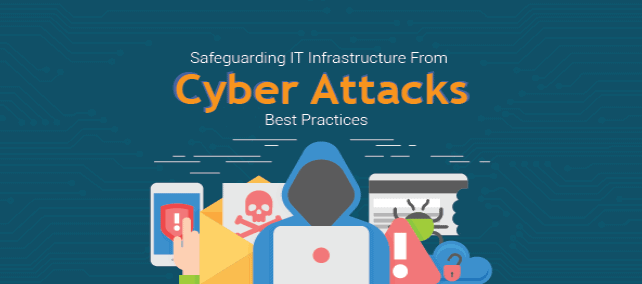 6. Initial strategy: Move a single application as a test
Now that everything is in place for a smooth migration, you must be eager to make a complete shift as soon as possible. Hold on! Starting small is a wise cloud migration strategy. First, move one application or a group of applications that do not have a lot of dependencies. Once it starts running in the cloud, evaluate its performance. That first app will help you make pre-migration changes to the rest of the applications.
7. Refine and finalize your strategy: Measure post-migration performance
Once the migration is completed, measure the performance of all your applications with the help of KPIs. Comparing the performance data will help you see how performance changed after cloud migration. That data can be used to make logging improvements and to detect problems. At this point, if you notice errors or low-performance levels, you can address these quickly before they cause any significant downtime. 
Read more: Cloud Migration: Essentials to Know Before You Jump on the Bandwagon 
No-brainer
Cloud computing is called a "no-brainer" because it offers enhanced security, stability, and greater flexibility. To completely benefit from it, companies must have a successful cloud migration strategy. The success of migration depends on meticulous planning and consideration of every aspect of your business. The seven-step cloud migration strategy given above will ensure an easy migration for your organization. Partner with us to ensure that your cloud migration strategy goes without a glitch and propels you to success.
Top Digital Alternatives to Go Paperless and Survive the Recession!
Introduction
Running a manual, paper-based organization in the digital age is inefficient and costly. It escalates the total cost of operations and carries a higher risk of errors. Paperless solutions offer process automation that saves valuable time by streamlining operations, releasing useful resources, and improving business efficiency. 
A paperless structure can help businesses keep their data more safe and secure. Digital alternatives like a Document Management System store and search your digital documents quickly and securely. Workflow automation helps improve the efficiency of document processing through automatic document routing. Digital signature policies help you significantly increase your document turnaround time. You can store, edit, and manage digital documents from anywhere in the world. 
Digital Transformation is leading the way to a paperless future. If you want to empower your business with digital alternatives, you have to adopt the right digital transformation solutions. At Fingent, we provide digital transformation services to businesses around the globe. Simply enhance your business operations productivity by going paperless. It's the right time to embrace digital alternatives to stay productive and competitive.
In this blog, we discuss at length, the various paperless initiatives that can make your business recession-proof and other benefits of going paperless.
Document Management Software
The pandemic has brought about lasting changes in customer and business behavior. While weathering the storms of recession, you need to have a robust document management software. 
A document management system surpasses a digitized record room. A contemporary document management system will help you find records and documents in a few clicks that would have otherwise taken days to dig out. You can also access documents and records in their business context. All changes are carefully logged. Versioning ensures that a new document version is automatically created and stored. That way no one accidentally overwrites content. When one team member works on a document, she can leave comments for her colleagues making teamwork much smoother. 
Post-its, slips of paper, and verbal agreements are things of the past. Document management software supports your daily work. All processing steps of your documents like invoices, purchase orders, etc. are seamlessly recorded, making them audit-proof and compliant with regulations. It's high time that you bid adieu to those dusty file cabinets in your office. 
Read more: Features of a Document Management System
Electronic Invoicing System
Electronic documentation is the need of the hour. A typical paper invoicing process involves multiple steps. Assembling data from spreadsheets or ERP systems to delivering the invoice to your customer and getting paid eventually takes a long time. You can get rid of most of these steps with e-invoicing services, as it connects your billing and the recipient's invoice processing system. 
Rather than connecting to the receiver's web-based servers for sending the invoice, you can use service providers that are connected. This allows both you and the receiver to use your preferred service providers and send your invoices to any recipient without any additional hassle. Thus, the e-invoice travels from your computer to the receiver's invoice processing system through servers instantly. The recipient can pay the amount with the click of a button, without having to resort to any paperwork. This saves you both manual work, lowers invoicing costs, and speeds up your cash flow.
Digital Signature
Once you improve your business processes and adopt digital alternatives like document management systems and e-invoicing, you'll need to ensure that the documents you send or receive are authentic and have not been tampered with. This is where digital signatures come in handy. 
A digital signature is an advanced and secure type of signature that authenticates all electronic documents like spreadsheets, emails, pdf files, and text files. A digital signature is unique to every signer. It uses a mathematical algorithm that creates a digital fingerprint to electronically sign the document, thus validating the signer. You can purchase a digital signature from a trusted certificate authority only after submitting your ID documents. So, a person receiving a digitally signed document can easily find out who has signed it. 
The digital signature and the document are encrypted and secured with a seal that makes tampering conspicuous. The recipient cannot open the document unless he receives the public key from the owner. These features make digital signature ideal for e-commerce, software distribution, and other businesses that are prone to document tampering.  
Digital signatures reduce the steps involved in signing a document and help replace the traditional paper-based approval process with a faster and cheaper digital process. You not only move towards a paperless office but also reduce costs involving printing, shipping, delivery, filing, archiving, and so on. Digital signatures help improve workflow efficiency as document tracking and organizing become much easier. 
Read more: Going paperless – Machine Learning To Accelerate Paperless Offices
Remote Work Collaboration Software
Today, working remotely is no longer an office perk but a new normal. With businesses grappling with an economic downturn and ongoing lockdown restrictions, remote work can help reduce expenses and keep up the morale of your team. 
While adhering to the rules of social distancing, you may have to allocate some or all of our staff to remote work. This situation has further highlighted the need for remote work collaboration software. These solutions help you to automate business processes and save costs in paper, office space. However, without the right set of remote work collaboration tools and communication platforms, a company would be dealing with a staff that is adrift. 
Today you have a wide variety of tools that keep an office running even while on-the-go. Mobile app versions of these tools enable collaboration anywhere and everywhere. 
1. Video Conferencing
Web conferencing tools have gained prominence around the world as face-to-face communications keep everyone in the loop and foster better visualizations of new projects and ideas. A short video call can solve issues that would have taken endless emails or phone calls to sort out. Video conferencing software like InfinCE, Zoom, Microsoft Teams, Remo Conference, and MeetFox provide solid video quality and inbuilt interfaces that facilitate video calling and screen sharing. 
2. CRM Software
When you have a teleworking team that handles clients all over the world, you need a CRM software to reduce the gap. The right CRM will help your team to connect as though they were sitting next to each other in an office even when they are actually in different countries. A CRM software gives you a 360-degree view of your customers in a single page. When all your customer data is aggregated, you gain a better understanding of customer behavior helping you make informed decisions. Today, most CRM software have built-in analytics tools that help your sales team analyze their performance while on the go, thus enabling them to better focus on their targets. Odoo, Microsoft Dynamics, Zoho, Salesforce, Hubspot, etc. are some of the best CRM software available out there.
3. Team collaboration tools
A common problem that managers face with remote teams is not knowing what their team members are working on. This can be easily sorted with online team collaboration tools. These tools help streamline your team's communication by providing a consistent and common digital space for your team to collaborate. They can share project updates, files, and comments within the company to create an efficient and cataloged communication channel. Integrated features such as instant messaging, video conferencing, and task management make workplace collaboration effortless. 
4. File Management
An efficient file management tool is unavoidable for organizations aiming to go paperless. A scalable document management system is essential to automate and streamline workflows. Besides storing and sharing documents, a file management system with features that help secure data, track changes, maintain audit trails, and map workflows can improve the performance of your organization. Since document handling is key to many business processes, your document management system needs to integrate with other business apps. So, before making the choice, you should find out what pre-built integrations or APIs the file management system has to offer.
Virtual Hiring and On-boarding
Traditionally, hiring and onboarding have been manual processes. Automating these processes can promote employee engagement and retention. This, in turn, brings in business value by reducing HR man-hours through employee retention and cost savings. A comprehensive and recession-proof onboarding process requires digitization, automation, and personalization. These three steps bring various business processes together, streamline them, and create a seamless onboarding experience for your new hires. This further reduces the cost of hiring and time-to-hire. 
Collecting digital feedback and reviewing video interviews help in tackling prejudices if any. Virtual recruitment drives can centralize the entire process by involving many interviewers from within the organization. This instills consistency in managing candidate RSVP, sending reminders, and establishing prompt communication channels. 
Though switching to the process of virtual hiring and onboarding is challenging, the right tools and training can ensure successful execution. Organizations must refine their recruitment and onboarding processes by employing remote tools, recording the processes accurately, and training their staff on best practices. While the lack of face-to-face interaction with candidates may bother your team, appropriate training and adaptation will help you improve efficiency.
Read more: Digitalization of Business – Why Digitalization is Inevitable for Businesses
Workflow Automation
This technology is used to replace paper-based and manual processes with a single platform that combines business processes thus eliminating errors. Workflow automation helps to transform legacy processes that require a lot of paperwork into digitally automated tasks. Most organizations grapple with digital transformation since communications via whiteboards, post-its, and spreadsheets control their task management. These tools hinder smooth collaboration and visibility as they rely on human intervention. Workflow automation reduces this reliance on human intervention by ensuring communication within the platform and maintaining a record of all relevant data. Later, anyone with permission can access this information easily. 
Workflow automation software can help you automate almost all processes from IT, Sales, HR, Marketing, Finance, and so on. Once you bring all your applications under a common platform, with a workflow automation software, you can do away with the monotonous work of transferring data between these applications. 
Workflow automation gives you a competitive advantage by helping you deliver better quality services at a lower cost and speedy decision making. The benefits of workflow automation include better accountability and communication within the organization, reduced costs and errors, improved employee engagement, improved business processes, and better efficiency.
Read more: How Automation Helps Business – How Automation Ensures Businesses Stay Afloat During COVID-19 Crisis
Mobile Payments
The new normal brought on by the pandemic demands digital transformation. One technology that has helped businesses and economies stay afloat in quarantine and social distancing is mobile payment. As regulations stipulate the reduction of in-person transactions to prevent consumers from stepping out of their homes, mobile payment facilities have come in handy. 
You can equip your mobile customers by investing in contactless payment technologies like facial recognition, QR codes, and NFC technology. COVID-19 will have a lasting impact on the way we conduct transactions. Companies struggling in implementing mobile payments need to find ways in establishing payment systems that are on par with the global standards. Businesses may hesitate to spend on digital payment technologies, during such unaffluent times. However, you need to remember that by enabling mobile payments, you are expanding your customer base and making it easier for customers to buy.
Read more: How Retailers Can Revive Sales While Adhering To Social Distancing Norms
Choosing the Best Way to Implement Paperless Initiatives
Advances in IT and organizational design can drive cost reductions while improving quality and timeliness. To equip your business with these digital alternatives, you need to have clear goals and instructions for upgrading business processes. These tools have to be used in a systematic and coordinated way to improve efficiency and avoid chaos. Once these digital tools are managed in the right order, they enable restructuring of processes and building up resilience resulting in higher productivity.
Going paperless ultimately narrows down to improving processes. The real value of the aforementioned paperless technologies can be realized only once you go back to the beginning of a process and retool it making the whole process electronic. So going paperless is not just an afterthought, but you have to go for redesigning whole processes, making them more electronic. This, then helps you save time and money by streamlining your work and improving the efficiency of what you're doing. 
In other words, you should not opt for paperless technologies to just manage your storage needs. If you simply convert all of your paper into a digital format, you're just converting your problem from one format to another. When you're scaling paperless, you need to view it as an opportunity to look at your processes from A to Z and check whether you can make improvements. Then paperless becomes a part of the good business that you practice.
Read more: Prepare for the Future of Digital Innovation with these 10 Services From Fingent    
If you wish to know more about how paperless initiatives can recession-proof your business to survive and succeed in the new normal, send us a message right away!  
The quest for improved productivity and efficiency in a highly competitive world has landed many enterprises at the altar of automation. A global survey by the Grant Thornton International Business Report reveals about 56% of firms are either automating processes or plan to do so over the next 12 months.
However, businesses caught up in the hype of emerging technologies seldom realize that for all the benefits of automation, it is a double-edged sword, which has the potential to inflict serious damage to the vitality of the enterprise.
Automation Improves Accuracy and Speed with Reduced Costs
Automation brings to the table a load of benefits, and among the most obvious and direct benefits are improved accuracy and speed, with reduced costs.
Manual processing of tasks is prone to errors, regardless of how dedicated the person entering the data, and how rigorous the cross-checks. Moreover, manual updating of records, data entry, or process is both time-consuming and resource intensive. What takes days of painstaking effort may be executed in a matter of seconds, by leveraging automated technologies.
Likewise, automated operations, with synchronized operations, and turning switches on and off at the right time, improves efficiency, eliminating wastage.Automated robots work 24×7 at factories, without taking a break, and automated agricultural operations increase crop yield, improving productivity and Returns on capital investment manifold.
Automation also brings in consistency to processes, and increase predictability. With automated system and processes, the outcome both in terms of time and results may be predicted with a high level of accuracy.
Automation enables implementing the seven lean principles of eliminating overproduction, reducing waiting, prompt transportation, avoiding unnecessary processing, eliminating unnecessary inventory, doing away with excess motion, and eradicating defects, with gusto.
Automation Improves Safety
Automation eliminates the risks associated with several hazardous jobs, from handling molten lead to operating shredders, and preempts employees from being infected with ergonomically related disorders through monotonous data entry, injuries due to lifting heavy weights, and so on.
Automation Offers Macro Level Benefits
Automation removes the kinks in the production and operations process, leading to a high level of efficiency and better products. At a macro level, such improved efficiency leads to reduced costs and lower prices which boost demand, both factors improving the now all-sacrosanct bottom-line.
A spin-off benefit is, gains to the environment. The highly efficient operation of heating and cooling systems, brought on by automation, reduce energy. Likewise, automated robots used in mining reduce waste and conserve the environment.
However, often overlooked are indirect benefits of automation, which may be just as profound. Automation spares employees from drudgery and allows them to focus on meaningful tasks. Such work enrichment plays no small part in giving employees a psychological boost and can contribute to employee retention in a big way.
Automation and the Job Loss Quandary
For all the benefits, automation poses certain challenges as well.
One of the biggest benefits and a major reason why companies opt for automation is to reduce their wage bills, which often constitutes a sizable chunk of their operations expenses, to the point of making operations unviable. In fact, it is the wage bill that sounded the death knell of many industries in the US and other developing economies, shifting business to China and other developing countries. Automation is widely seen as an effective tool for competitive advantage, to overcome the challenge posed by low-wage economies.

Automation does lead to a reduction in workforce and reduced wage bills. About 43% of businesses expect automation to lead to job losses. About one in every three companies in the manufacturing, technology, clean tech, and food & beverages sectors expect automation to replace at least 5% of their workforce.
However, enterprises salivating on the prospects of a substantial reduction in their wages bill, as automation takes over manual tasks, may have to hold on to their celebrations. Automation takes away manual tasks, but brings in additional complications, such as the need to monitor and maintain the automated system, with adherence to Quality Assurance (QA) process. In essence, it may replace several low-end jobs with a few high-end jobs. Only large enterprises can be assured of a reduced wage bill. For small and medium enterprises, automation reducing their wage bills depends on the scale and nature of operations, and in the worst-case scenario, automation may actually end up inflating the wages bill!
Automation induced job losses can cause macro-level disruptions as well. In Stephen Hawking's words, automation can "decimate the middle-class jobs" and displace the working class. Apart from the remaining employees being psychologically unmotivated, such a trend can result in the enterprises finding it difficult to get talent, and having to spend more resources and effort than necessary of its human resource and strafing functions.
Automation May End up Being Costlier!
From a financial perspective, deploying automated systems requires significant capital investment. A situation may well arise when the cost to implement and maintain the automated systems exceeds the manual costs, making automation financially non-viable. There are also unpredictable costs related to maintenance, and repair, and also predictable but indirect costs related to supervision and training that make automation financially dangerous for an enterprise.
Also, automation depends on having a highly matured technology infrastructure as its backbone. Without reliable ultra-fast backbone and equally dedicated supply of energy, automation will fall flat on its face and become counter-productive. Many companies assume this as given, when the reality may be different, or at least much costlier than anticipated, even in first world economies.
Automation is Not Yet Compatible with Customization
A more significant challenge is the loss of versatility or flexibility. No machinery is as flexible as the human body, and no artificial intelligence can supplant the human brain. An employee can perform a flexible variety of tasks, whereas a machine is limited to what it has been programmed to do. Automation basically entails repeating the same process over and over again and requires standardization. One off customizations, to cater to any special situations or exigencies, or even approaching each customer in a special way, is an anathema to process or operational automation.
The latest developments in 3D printing may provide a breakthrough in applying automation in a customized way, but it is still early days, and there is a long way to go before viable models emerge and mature.
Unless automation is implemented without a thorough understanding of the business process, or customer preferences, it can make things pretty annoying for the customer. Consider the case of an automated customer service helpline, where the customer has to spend minutes selecting one option after another, and in the end, be cut off because he made a wrong choice somewhere and now cannot find the option he wants.
Also, automation works well in a perfect world, but in a practical world, where there may be a need for compromises, automated systems may fall flat on its face. For instance, a strike or a hold up may disrupt the supply chain, throwing the entire synchronized system in disarray.
Each wave of automation has come with fresh benefits. The first wave of automation, heralded by the Industrial Revolution of the 19th century and made production robust. The second wave of automation in the 20th century boosted production capabilities and speeded up things. The latest wave of digitally inspired automation, powered by IoT and related technologies, promises intelligent insights which have the capability to overcome, almost all these existing drawbacks or challenges.
The trick is to get the implementation right. It requires effective teamwork, bringing together all stakeholders. A partner who knows his trade is essential to develop cutting edge and seamless solutions that leverage the benefits of automation and customize it for the enterprise.