Tag:
custom mobile app for retail
How Retail Software Solutions Help You Gain A Competitive Advantage
The retail industry has witnessed a tremendous transformation over the past few years. Innovative retail technologies have made the sector fast-paced and highly competitive. The advent of cloud technology has also disrupted the retail industry from the ground up. These technology changes accelerate the need for advanced and bespoke retail software solutions that can effectively automate most routine store operations. 
Why should you adopt custom retail software solutions?  
Fingent helps you develop custom retail software solutions that help you:
Automate everyday retail store operations,

Switch to e-commerce quickly,

Enhance inventory management,

Streamline payments and invoices tracking, 

Improve order fulfillment, and

Serve your customers better and faster. 
Read more: Custom Software Development is the Ideal Way to Build Business Apps in 2021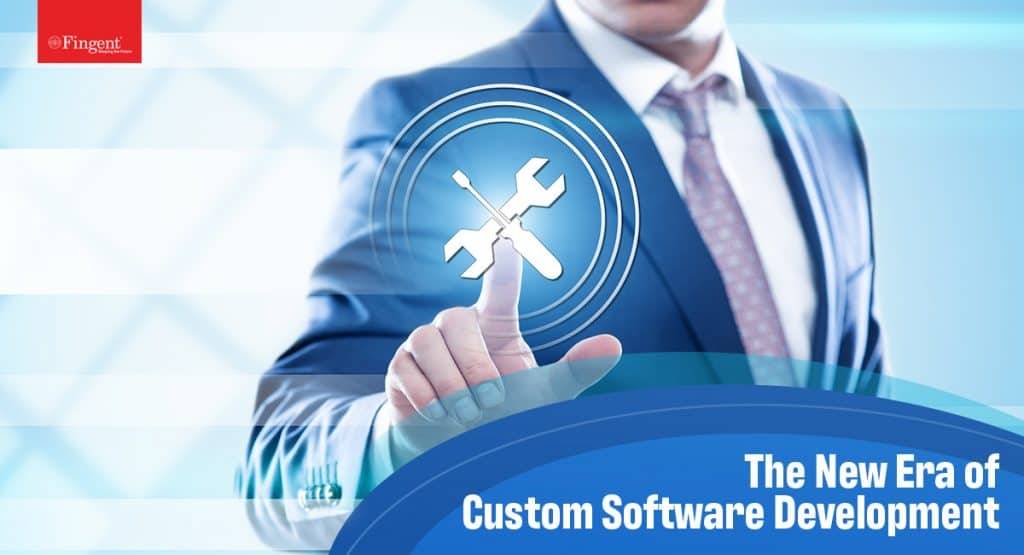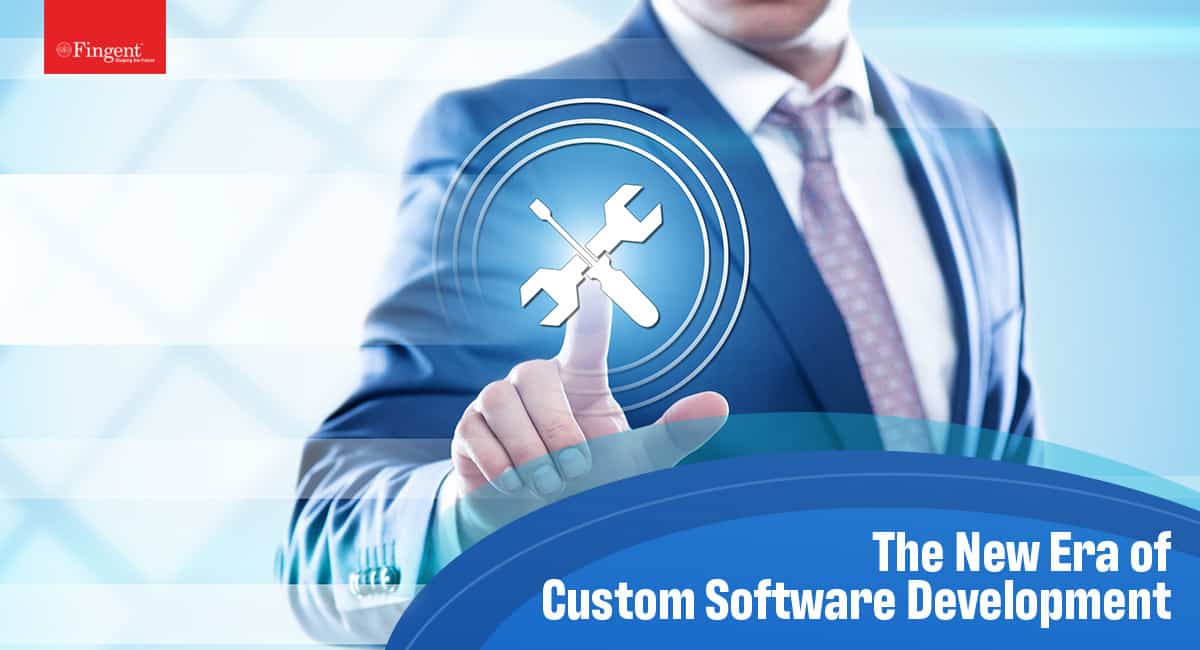 As several countries continue with lockdown measures, the digital shopping trend and the shift in consumer behavior are here to stay. Retailers are forced to address the rising consumer expectations with limited resources like transport restrictions, shortage of labor, out-of-stock scenarios, and so on. Contactless shopping has found a better place in today's business landscape, and retailers need to adopt personalized retail software solutions to stay relevant and competent in the market. 
A few stats that underscore the significance of custom retail software solutions
The following figures suggest why brick-and-mortar stores must adopt retail software solutions and digital transformation to stay ahead of competitors and attract loyal clients.
30% of consumers do not wait for more than two minutes to determine if the product they want to buy is in stock.

78% of the customers would not use a retailer again after three late or incomplete deliveries.

87% of buyers leave the store if the product they are looking for is unavailable and there is no assistant nearby.
Read more: Digital Transformation in Retail: Why it Matters?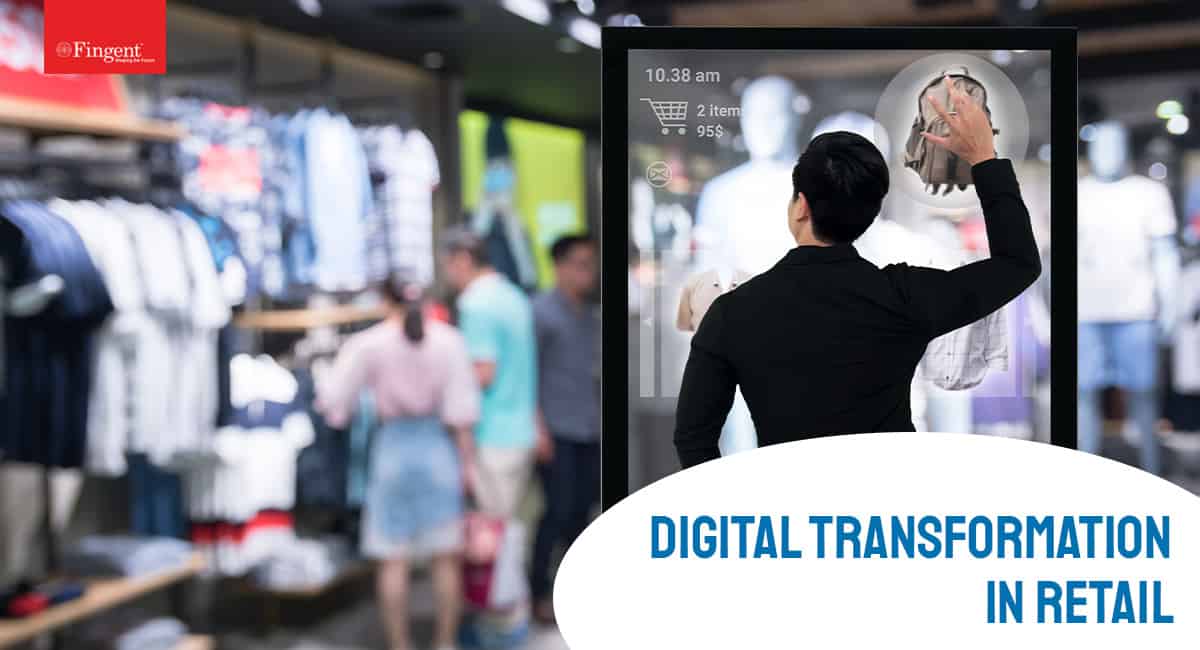 Our custom retail software solutions are perfect for companies of different sizes. We help you build and integrate software tailored to your retail business. We create personalized retail software solutions that are scalable and meet the growing needs of a single shop or even a vast retail chain consisting of several Points of Sale (POS).
Benefits of custom retail software solutions
The most significant features and capabilities of retail software solutions include:
Managing orders, products, and inventory, 

Handling financial transactions, 

Streamlining the supply chain, 

Helping human resources and marketing campaigns, and

Managing customer relations.
Here are the benefits of custom retail software solutions.
1. Offers real-time visibility
Retail software solutions allow you to control warehouses and shop floors in online mode and identify if certain products are in or out of stock. Also, it helps you send instant alerts if something is out of order and thus avoid lengthy downtimes.
2. Automates in-store processes
Retail software solutions help automate all major store tasks such as billing, price regulation, inventory auditing, reporting, payroll records, returns processing, and more.
3. Improves customer service
As retail software solutions help automate most store processes, your employees can spend more time engaging with the customers and promoting your new products and latest arrivals. Customer reps will have the historical data in hand while attending a customer service call. This helps them save time, effort, and money, reduce returns and refunds, and direct customers to the optimal solution. Embedded analytics in the software allows your marketing team to send personalized recommendations to your customers based on their shopping history and online behavior. 
Read more: A Comprehensive Guide on Developing Custom Accounting Software for Business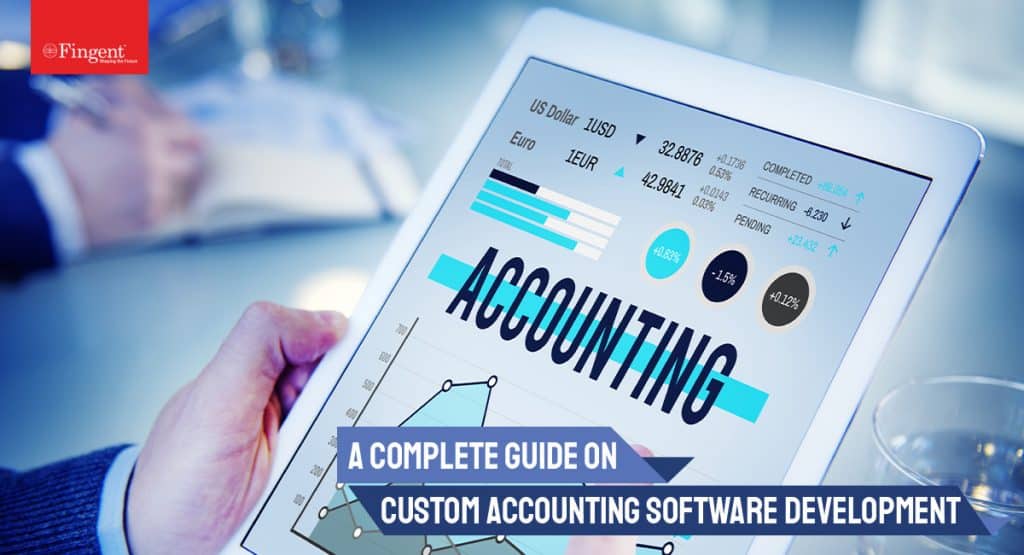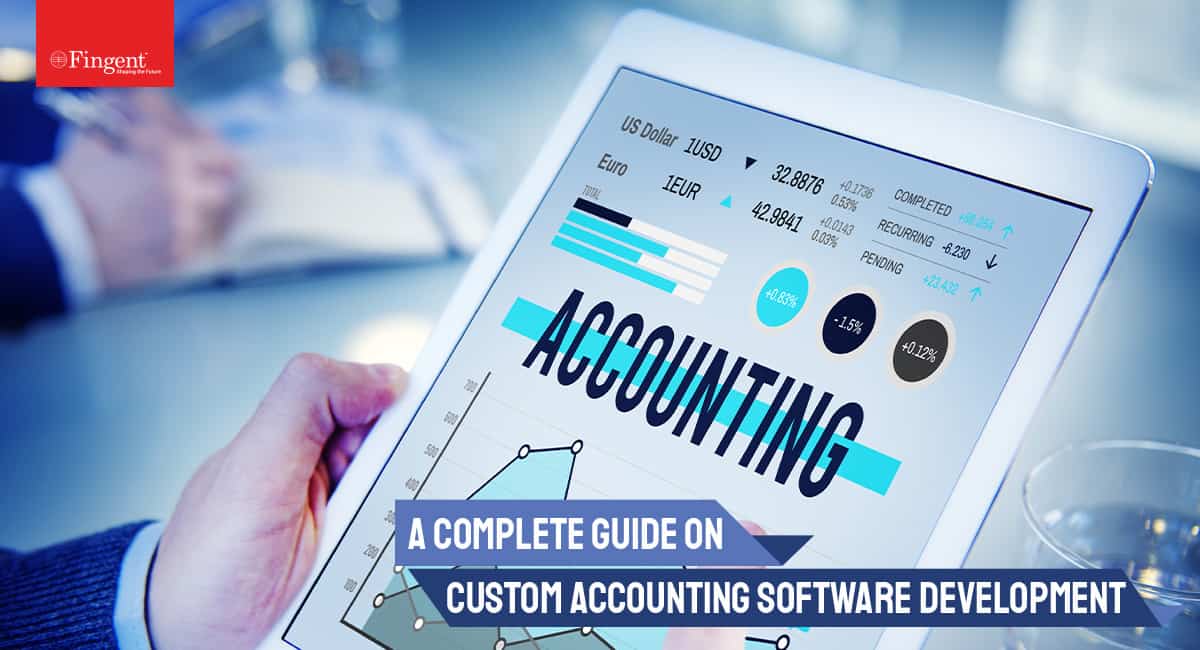 Different types of retail software solutions
1. Point of Sales (POS) software
The software for shop management, implemented in brick-and-mortar stores, facilitates seamless transactions between customers and the store on the spot. The POS market is projected to grow at an annual rate of 14% from 2016 to 2024. Fingent helps you develop custom Point of Sales software that enables you to manage sales, inventory, and employees with ease. We build custom POS software for your single store or a retail network. It helps boost your customer engagement and revenue. 
2. Inventory management software
We help you develop custom inventory management software for tracking, managing, and organizing product sales, material purchases, and other production processes. Typically, the inventory management software works with wireless tracking, barcodes, and radio-frequency identification to support inventory tracking and control. 
3. Payment processing software
Payment processing software is a secure program that connects eCommerce sites via virtual terminals to other payment systems that acknowledge credit cards and other online payment methods. Payment processing software allows users to add their card or bank details and notifies financial institutions that approve or reject payments. We help integrate payment processing software into your retail software solutions.
4. Retail ERP systems
Enterprise resource planning (ERP) systems integrate modules for controlling all stages of business. An ERP system is a perfect software for shop management. ERPs are customizable and support integration with third-party systems. ERPs like Odoo and SAP allow developing specific modules to suit your business needs. For instance, SAP FICO (Finance and Cost controlling module in SAP) and SAP Ariba (sourcing, procurement, and financial supply chain solutions). 
Read more: How SAP Solutions Allow Retailers to Stay Competitive in 2021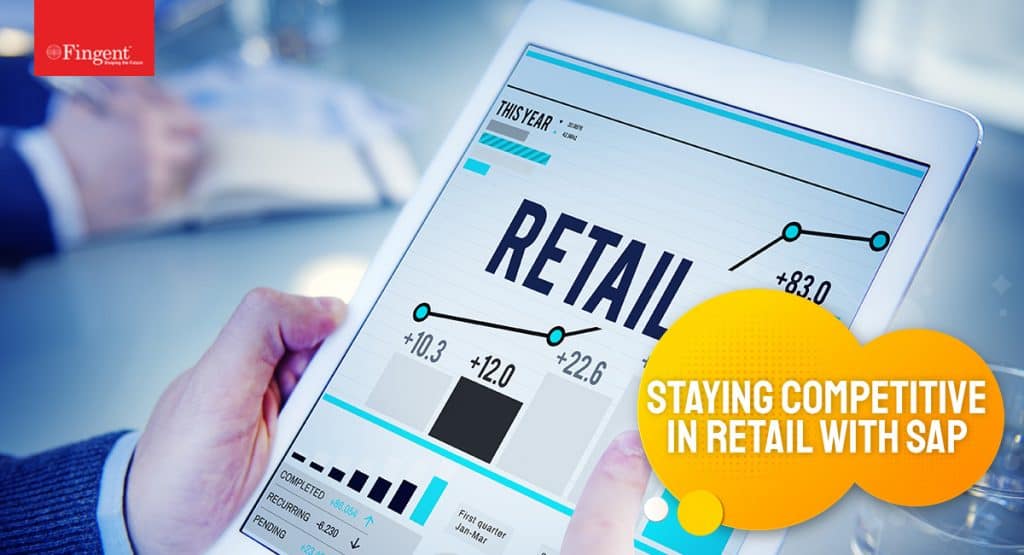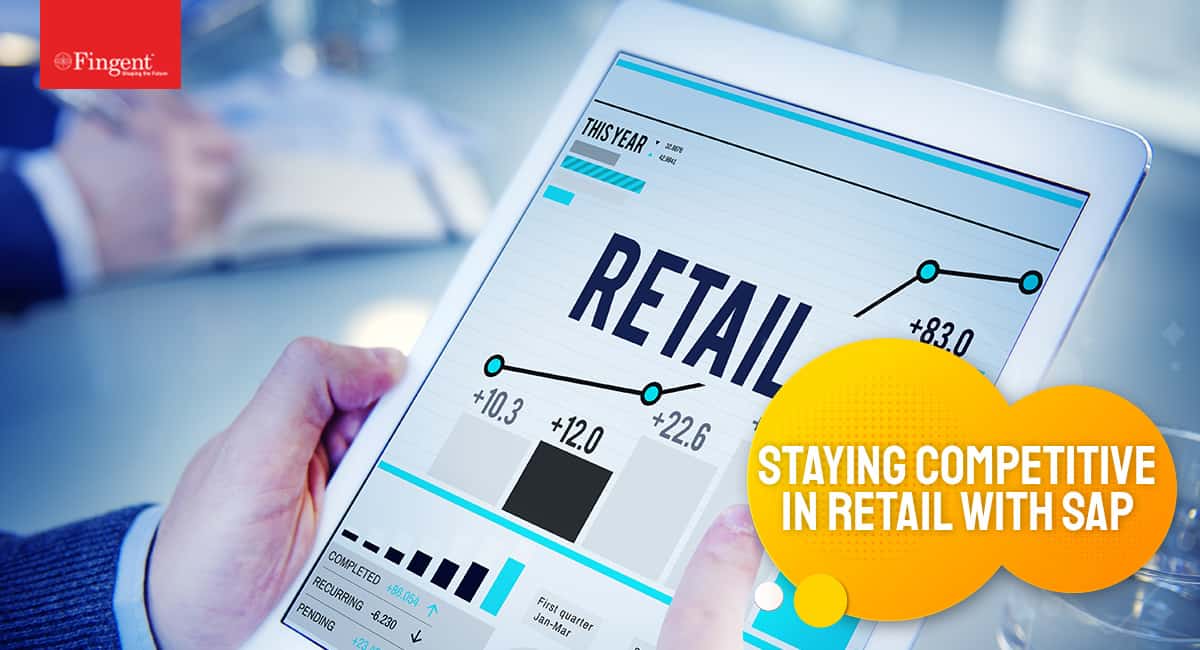 We are an Official Partner of Odoo as well as a Silver Partner of SAP. We are well placed to offer the best ERP consulting, implementation, and maintenance services for your business across these two platforms. 
Read more: How Odoo ERP Enhances Retail Operations Management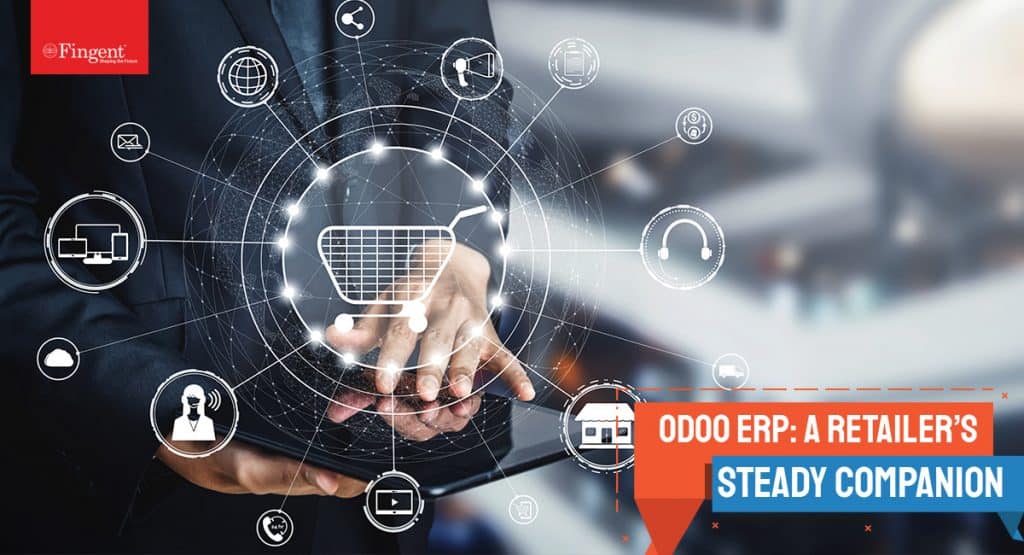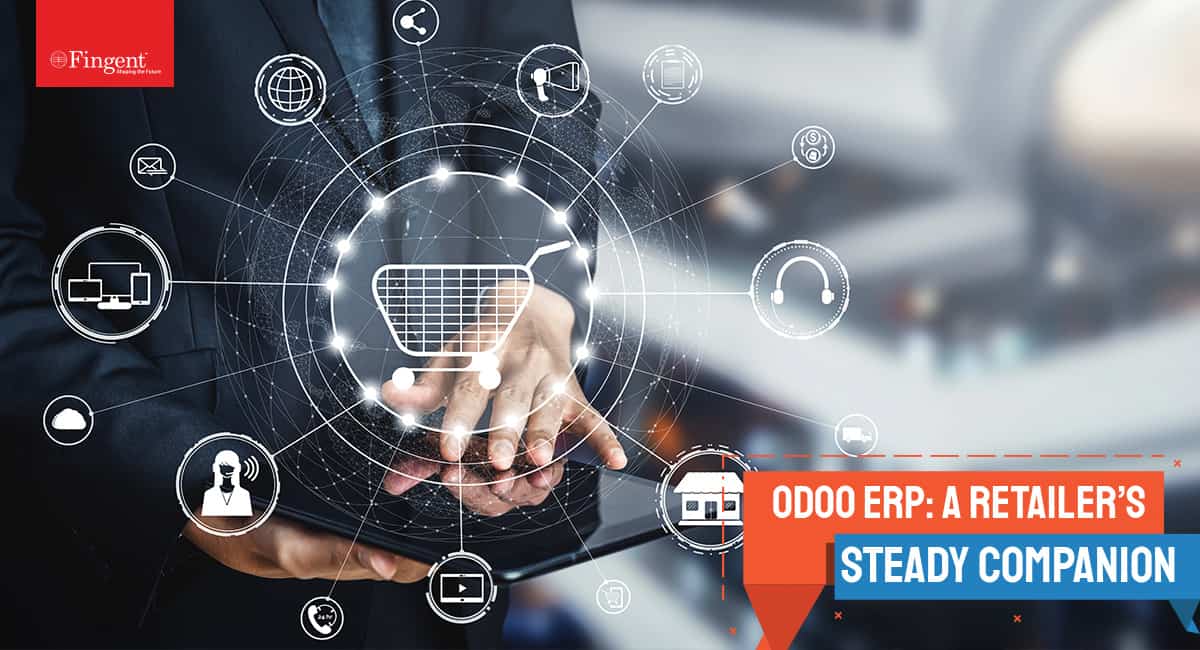 5. e-Commerce software
The COVID-19 pandemic has increased the adoption of eCommerce among retailers. That said, retail software platforms are a must today. The software enables online store owners to add and remove products, process payments, fulfill orders, etc. Fingent helps leverage numerous eCommerce development frameworks such as Magento, Odoo, etc., to build B2B and B2C e-commerce software for your business. 
Read more: 5 Reasons to Integrate Your E-commerce Application with Odoo ERP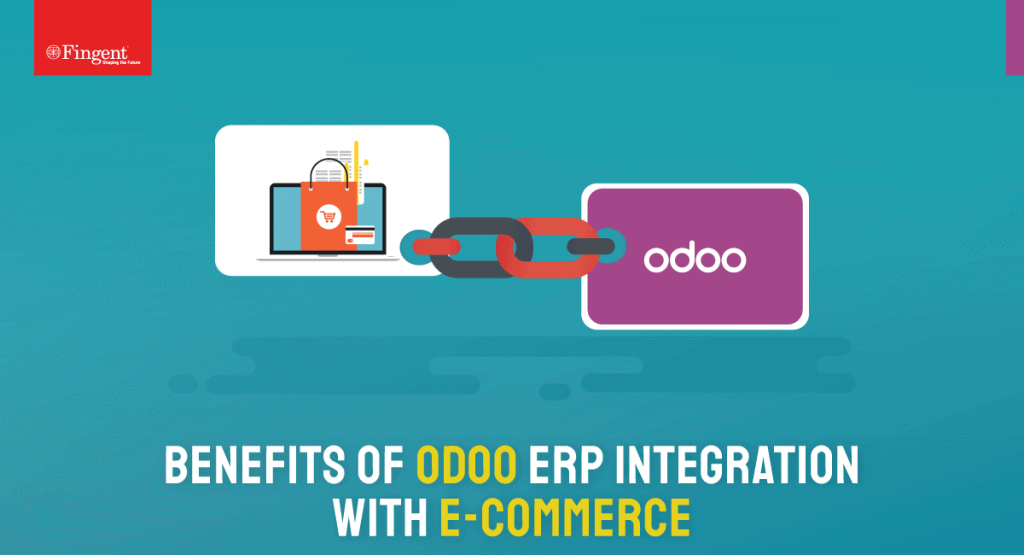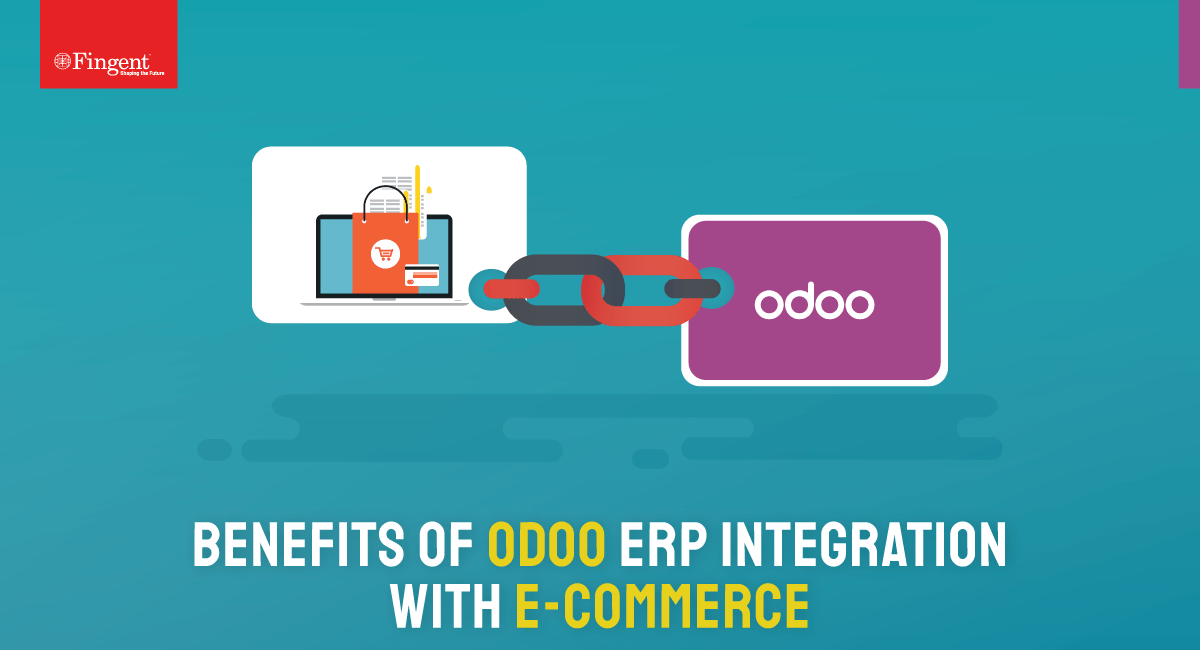 You can deploy retail software solutions either in the cloud or on-premise according to your specific requirements:
On-premise retail software solutions:

 An on-premise retail application is installed on your local computers or local servers. However, you may need the expertise of an IT specialist like Fingent to maintain the system and handle updates or fix issues.

Cloud-based retail software solutions:

Cloud-based retail software solutions do not require to be installed on your hardware. If you have a stable and reliable internet connection, you can deploy the retail software as a SaaS solution, which is managed by the providers automatically.
Steps to create custom retail software for your business
1. Choose the right vendor
Selecting the right software provider is crucial as well as challenging. Your choice will determine how positively a future system will impact your business performance. 
Read More
Fingent's 5-step checklist for top software vendor selection. 
Explore Now!
2. Plan and budget
Create a detailed plan and discuss the key features your system should include. Whether to have an omnichannel solution, what function it should perform, what third-party system it needs to be integrated with, and the software development budget must be considered. You can opt for custom software development. At Fingent, we provide you with out-of-the-box retail software solutions within your budget.
3. Development and implementation
Here are a few best practices to take advantage of custom software development: 
Include an internal team of specialists having the needed expertise and experience to participate in the implementation process.

Provide your team with adequate training to get started and explain the benefits. Your offshore software development partner can help you with this. At Fingent, we help ease your transition to custom software. We offer training and support and provide post-release maintenance and support to our customers. 

Eliminate inactive accounts and other documents that have not been processed for years to simplify the migration.
4. Testing
The retail software system implementation requires continuous control and testing. Thus, most companies rely on continuous testing to ensure the process will happen simultaneously with the integration.
Additionally, you must be prepared to address several issues. The primary purpose of the final testing is to simulate the lifecycle of your business with go-live processes. Fingent has a dedicated Quality Assurance & Testing team that ensures your application is bug-free, high-performing, and responsive.   
5. Maintenance
After successfully implementing the custom retail software system, it needs support and maintenance that must be provided either by your technical experts or the software provider. As said above, Fingent offers post-launch maintenance support and change enhancement services for the custom software we develop. 
Read More
How Custom Software Makes Businesses More Competitive.
Explore Now!
With extensive experience in retail software development and eCommerce systems, we can become your reliable partner and make your company a front-runner in the retail industry.
If you are looking for custom software for shop management or tailored retail software solutions, please drop us a message.
Productivity is the mantra to success in today's highly competitive world. Expanding the customer base and taking large margins are both tough in a highly competitive world. In such a state of affairs, improving productivity is the only sure shot way for enterprises to stay in the game, even as they painstakingly battle it out for the new customer.
Most enterprises understand the indispensability of software to drive sales and improve productivity in today's tech-dominated world. However, many enterprises make the mistake of deploying generic software. Such software may come with far lesser hassles to procure and deploy but can sap the very vitality of the enterprise.
Custom Design Gels in with Entrenched Systems
A retail software never works in isolation. Unless it syncs with the enterprise systems it is supposed to serve, it causes a discordant note, and executives end up spending time trying to fix the software, rather than make sales.
The generic software offers a rigid structure, with limited flexibility, and expects business to follow such a structure and approach. Any enterprise is an ecosystem with a culture of its own, and processes which have evolved over time. While change is possible, and maybe even desirable, it requires great effort and energy. Trying to change the enterprise system for the sake of the software is foolhardy. Any change should ideally be for the better, and a thought-out decision, rather than being forced due to the exigency of implementing software.
Custom build retail applications gels in seamlessly with the entrenched enterprise systems. Of course, the caveat is a well-designed app, developed after a thorough study of how the enterprise works.
Reach Out to Target Customers Effectively
Custom retail apps make it easier for the enterprise to reach out to its customers the way they want to, through the channel of preference.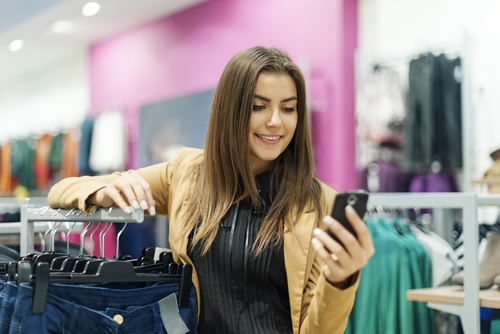 Today's demanding customers prefer varying channels, such as email, SMS, social media, and more. Marketers require a seamless way to leverage the preferred medium while delivering the required content.
Grouping the brand's content repository into an interactive management app makes it easy for sales executives to email or SMS customers directly, generate social media posts, post content on different websites, and do more. When all effort is through a single console, marketers are spared time and effort searching for information and taking it to the required channel manually. In fact, regular or routine messages may even be automated, to be dispatched at a predetermined time. Marketers may use the time saved on their core competency, and increase sales further.
Custom retail apps go beyond, enabling personalized shopping experience and support to customers. Brands would do well to connect customers with a salesperson proactively. The salesperson would, in turn, need to be equipped with all information regarding the customer, including their publicly available demographic information, purchase history, likes, preferences, online searches, and more.
Custom Apps Enable Seamless Communication
Seamless and prompt communication is the lifeblood of today's enterprises. Today's customers are highly fickle and demanding. They seek instant answers and move away if the business cannot satiate their quest fast enough. A custom retail app, inbuilt with collaboration tools, and configured to tap into information from all depositories, delivers not just faster responses, but also more user-friendly communication.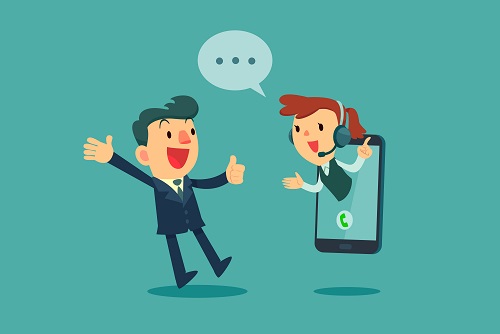 Marketers, sales executives, and other enterprise stakeholders, powered by an in-house app in their smartphones can remain in touch, respond to the customer, and collaborate seamlessly, from any location, at any time. Sales executives may look-up or access critical information when at meetings with clients. Managers, equipped with real-time insights, may enforce better control over the workflow.
Custom retail Apps Perfect Analytical Insights
While most generic software offers some analytic capabilities, any custom software worth its byte offer deeper and invaluable insights into customer behavior.
The obvious and most apparent need for analytics is to view sales data unhindered. Getting real time sales data, drilled down to store, unit, salesperson, and other minute levels enable taking timely action to boost sales and resolve any trouble spots hindering sales.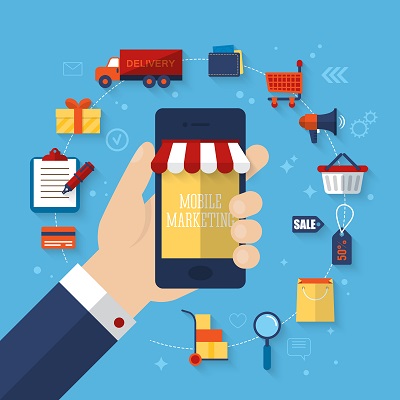 A comprehensive custom build sales management suite monitors sales activities on a real time basis, and measure the impact of various marketing and promotional campaigns. Linking sales to marketing campaigns make it possible to evaluate the success rate of specific campaigns, making explicit the ROI of marketing and other interventions.
A spin-off benefit is insights on how executives and other employees interact with the app, as in the time required for completion of specific tasks, whether the tasks are completed in one go, and more, paving the way for workflow improvements. Event tracking also becomes easier, and automatic reports save time and money.
It is poised to get better. More and more retailers are now integrating beacon technology to their apps, to track how customers behave in the store, how many times they visit a certain location, and gain other insights not easily available before. Marketers could use such insights to tailor custom offers and position their products better. Sending out relevant and timely messages to shoppers not only cater to the immediate increase the likelihood of purchases but also improve brand retention, beneficial in the long term. Needless to say, it improves the strike-rates of marketers manifold, sparing them wasted effort resultant from guesses and hunches.
Custom Apps Offer Solid Templates
All software gather data, but data is useless unless put into use for actionable information. Often, businesses fail to harness the data properly. Smart businesses opt for deep customization of their reports, with solid templates to ensure each manager or supervisor get insights that really matter to their task. The best reports are dynamic, populated with real time data. In today's fast paced and highly fluid world, historical data is as useful as yesterday's newspaper.
The humongous benefits of custom retail apps notwithstanding, success depends on such apps being easy to use, with little learning curve or training required. It requires a competent and talented team of developers who know their stuff, to leverage the power of simplicity and roll out intuitive custom software for the business.