Add More Zest to Your Ecommerce Marketing and CX with 3D Web Configuration
Having a digital infrastructure is inevitable, but it just isn't enough to keep up with the competition. Achieving business success is about "wowing" your e-commerce buyers. In the post-pandemic world, businesses must find engaging and innovative ways to increase customer satisfaction and experience. A recent Frost & Sullivan study showed that by 2020, customer experience would overtake price and product as a key brand differentiator. True to this, business in 2020 was entirely driven by customer experience. 
View Infographic: Business Technologies to Boost Customer Experience and Satisfaction
Local shoppers switched to online shopping, door deliveries were encouraged, telemedicine became more popular, mobile and internet banking users increased, and even classrooms became virtual. 
So, how do you "wow" your customer in this age of online shopping? By giving them as close to the real experience as virtually possible! 
How do you do that? With a 3D configurator! 
A 3D product configurator allows your customers to see exactly how your product looks, acts and feels. It gives them a personal connection with their potential purchase. 3D configurators have become an integral part of the sales process and rising customer expectations during the pandemic, making it vital for specific industries. 
This blog helps you understand what a 3D web configurator is and how it can help increase your e-commerce sales and boost customer satisfaction.
Read more:How Custom Retail Software Solutions Help You Gain a Competitive Advantage?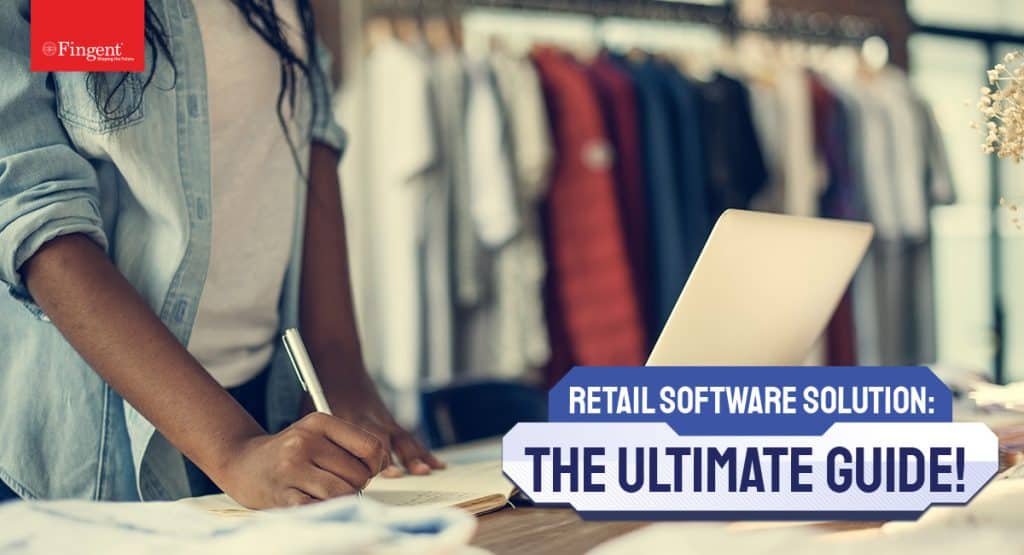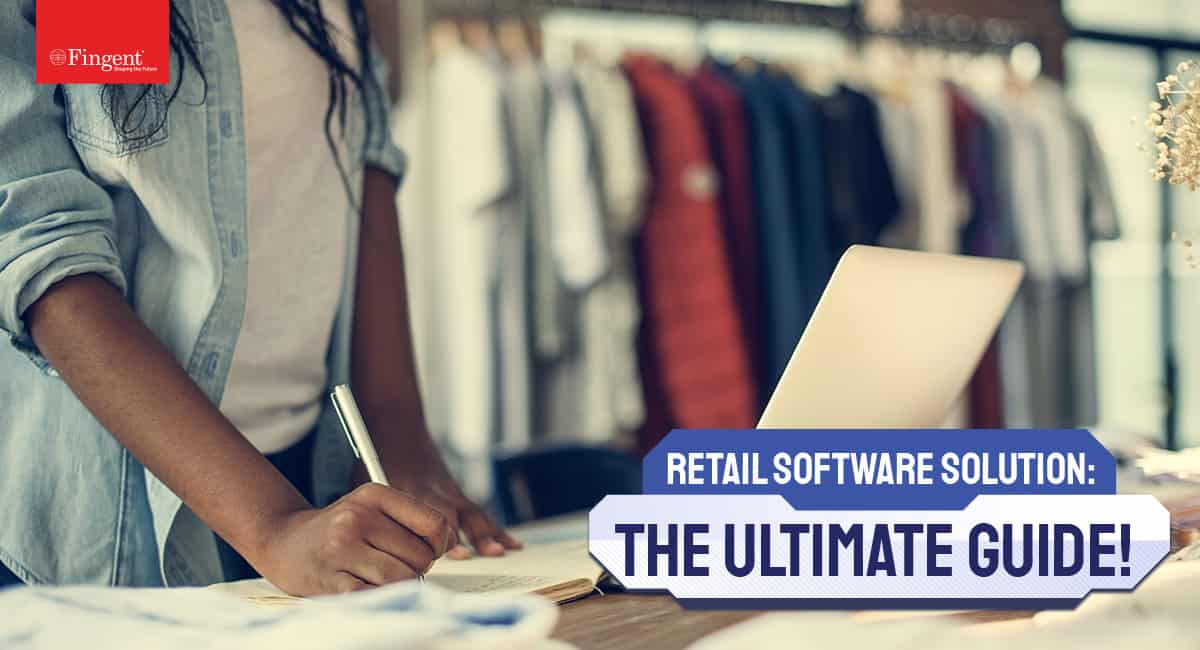 What is a 3D Web Configurator?
In the past, customers were satisfied to see a static photograph that they could easily zoom in and out. However, with the changed circumstances and digital development, customers would like to view how various product designs or features would look in real-time, allowing them to spin, zoom, scroll, and rotate. That is precisely what a 3D web configurator allows your customers to enjoy. 
A 3D web configurator is defined as an interactive tool powered by 3D models that lets your customers personalize a product to their specifications in real-time. Plus, it allows them to choose custom options and watch them transform instantly, and receive estimates of the costs based on their customizations. 
This service gives your customers the feel of being at your store because it gives them the ability to get the feel of the product, such as the color, texture, and other aspects of your product. Customers can watch it from any device without using plugins. 
Essentially, 3D configurators are not just for retailers and car companies. All industries that sell customizable products can benefit from letting their customers see how their products look in real-time. Once this service is implemented, you can increase your ecommerce sales and boost customer satisfaction.
Read more: 6 Ways to Accelerate Business Growth and Success in 2021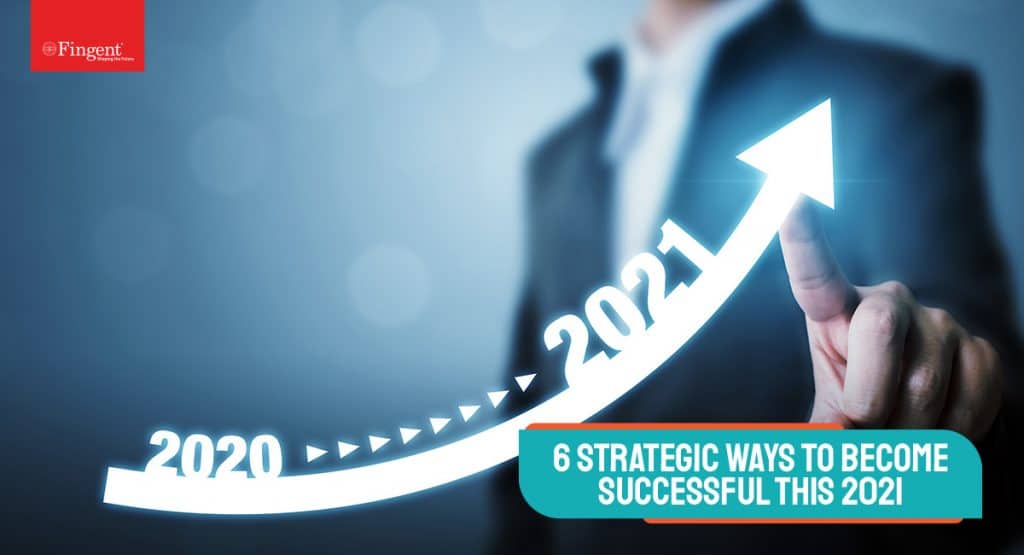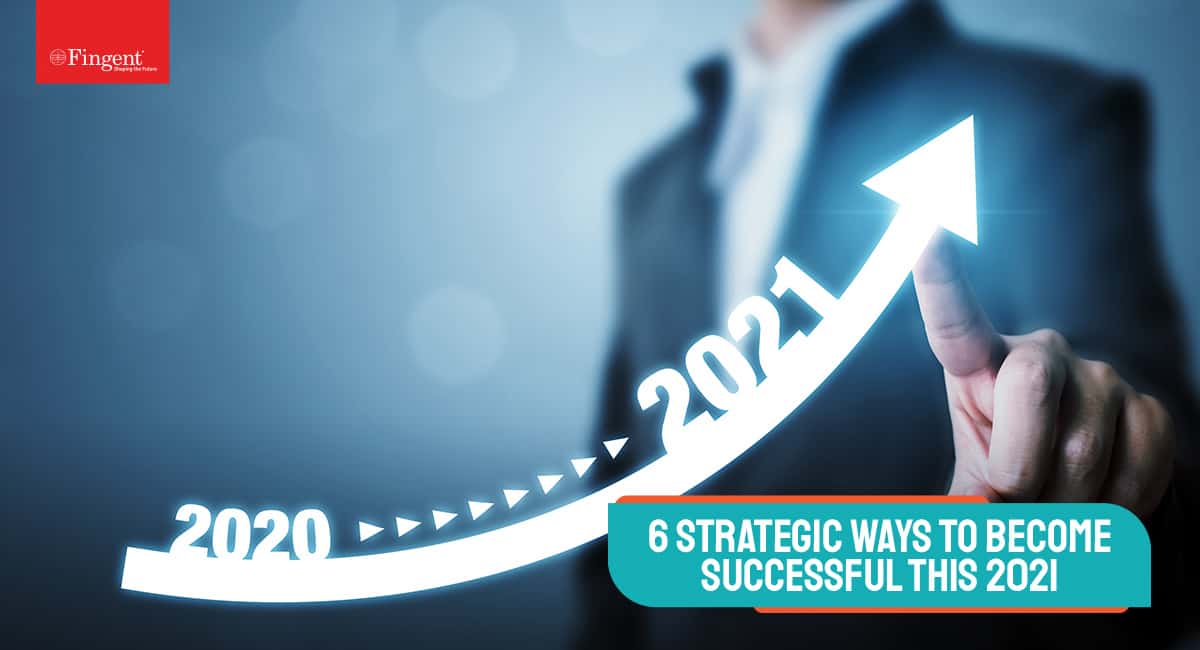 How does a 3D Web Configurator Work?
A 3D web configurator accomplishes two pertinent e-commerce goals:
A detailed exploration of your products

The ability to customize the product to a customer's specific needs
When your customers have not zeroed in on a particular product, your 3D configurator steps in to display different combinations and options for that product to inspire them to make an informed decision. In effect, your 3D configurator will help them check out the colors, styles, material and combine them in different ways until they create a personalized product. Then, as they mix and match their specifications, your configurator will allow them to see their combinations in 360-degree, in real-time mode, along with the price. Such precise control over their product will encourage them to make a purchase.  
Read more: How Top Brands Embrace Augmented Reality to Deliver Immersive Customer Experiences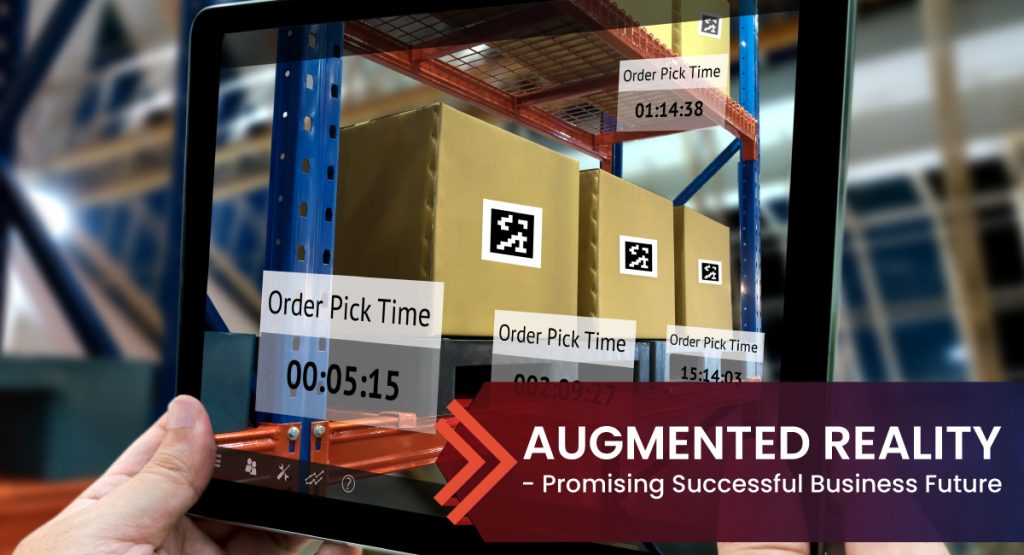 How 3D Web Configurators Boost E-Commerce Sales and Customer Satisfaction?
1. Enable omnichannel experience
As mentioned at the outset, 3D configuration solutions do not require a third-party plugin which limits the number of customers who can view your product. Above all, it can be formatted for events or used in interactive stores as it can also work offline. Such interaction encourages your customers to participate in your productions, ensuring you understand their choice and budget. 
2. Grow your e-commerce sales 
Your customers will have proactive control of what they want to buy as 3D configuration solutions allow them to try out various combinations virtually. Once you know their exact requirements, you can minimize errors, misunderstandings, and mistakes between you and your customer. 
3D web configuration reduces barriers to the market as you will be able to release the options to your customers during the first stage of product development. Thus, you can grow your e-commerce sales as your customers know that you understand them clearly and provide them with quality products. 
3. Save costs
3D web configurators can redefine and shorten the sales cycle as real-time customer responses/ reactions can help you create better outcomes. This allows you to track consumer behavior in real-time. Also, you can reduce the quantity of raw materials you need to stock as you will now create products as per request.
Furthermore, you can minimize significant expenses incurred in logistics and storage to a great degree. You can also personalize this unmatched 3D technology to become as responsive as the rest of your website. 
4. Place your customers behind the wheel
As the factory floor entered the digital age, brands must let their customers take the driver's seat for tremendous success. Only then will you precisely understand what your customers want. Knowing that will help you meet their demands accurately. The 3D web configurator allows your customers unparalleled freedom to bring their dream product to life, ensuring their satisfaction. 
5. Distinguish your brand with a "wow" factor
Consumer attention has created intense competition between brands, forcing them to spend billions in an attempt to find the magical ingredient that will capture and retain the attention of their customers. 
What determines whether their attention sticks or moves away is the "wow" factor that keeps them returning for more. A 3D configurator will help you ensure that your customers are "wowed" each time they visit your website because they would have truly enjoyed the experience. Your configurator can boost customer satisfaction by delivering the experience needed to attract and amaze your customers repeatedly.
6. Boost sales
3D web configurators increase conversion rates and revenues as your customers can make informed decisions without delay. It gives them all the information they require to make a quick purchase. For example, it offers details such as customization of the product, price, immediate and direct contact with the salesperson, detailed descriptions, and a strong call to action. Additionally, you can avoid cart abandonment scenarios through increased engagement.
Make 3D Web Configurators Your Launching Pad 
Customer engagement and interactive product visualization can customize a product of choice and provide a tangible in-store experience to your online customers. It can become a launching pad for increased growth, higher sales, and conversions. Would you like to experience the power of a 3D web configurator and don't know where to start? Get in touch with us right away. 
How e-commerce adoption benefits B2B healthcare providers and device makers 
The healthcare and life sciences industry is expanding at an exponential rate. The complexity and regulatory nature of the industry have made it imperative that technology catches up with its pace and offers solutions to meet this expansion. This need is being felt more acutely at the moment with the COVID-19 pandemic on the loose. As the pandemic spreads its poison and puts the B2B healthcare and life sciences e-commerce market into a state of flux, it forces large and small organizations to cope with a range of problems that include difficult purchase decisions, supply chain disruptions, and fulfillment and delivery issues. This calls for a technological solution tailored to suit the B2B healthcare and life sciences industry. 
With over 17 years of experience in delivering customized technological solutions including developing e-commerce platforms for B2B clients, we provide B2B e-commerce web application development services for manufacturers, wholesalers, distributors, and so on. Also, our mobile app development services specialize in the designing and development of custom B2B e-commerce apps. 
Case Study: Fingent's solution for our client Bonanza – Streamlining Online Listing and Inventory Management
In this article, we will explore five specific ways in which B2B e-commerce is that solution and how it will transform healthcare and life sciences.
Immediate and lasting impact on the B2B e-commerce market
In the present scenario, especially from a healthcare and life sciences manufacturing and supply perspective, the impact is immediate throughout the entire supply chain. Manufacturing companies are unable to keep up with the demand, and distributors are rushing to create workflows in an attempt to mitigate customer complaints. Distributors are being forced to claw their way to the front of the line to obtain supplies from manufacturers, stock up on products, and take care of their customers.  
Healthcare and life sciences organizations typically have disaster preparedness plans, but dealing with such an unprecedented disaster is another ball game altogether. The question has shifted from purchasing to inventory, from buying to stocking.  It makes it challenging to find the space to hold extra products that these industries may need and that causes anxiety to all parties within the supply chain. 
B2B e-commerce offers irresistible opportunities for purchasers and medical suppliers
B2B e-commerce works largely on a distribution-based model where customers get their supplies from local distributors or dealers. Thus far, e-commerce has been disrupting the offline system of the B2B industry at a slow pace. However, with the spread of coronavirus and the subsequent lockdown, various industries including healthcare and life sciences are switching to online buying options to prevent human contact. This has resulted in B2B e-commerce experiencing an unprecedented boost in traffic and sales in just a matter of a few weeks. 
Read More: Contactless Retail Delivery Software –  How Retailers Can Revive Sales While Adhering To Social Distancing Norms
While buyers turn to an online purchase, many suppliers have adapted their strategy to foster online sales, dedicating a certain amount of their budget to digital marketing and communications. The current pandemic is imposing digitization of all B2B businesses that would help to communicate with the buyers and generate sales. Digitization of the supply chain is a crucial aspect of e-commerce because it encourages transparency and shows real-time availability of goods right from the manufacturers to the buyers. This makes it extremely important for suppliers to implement digitization in their supply chain. 
The present COVID situation has forced most suppliers to work from home. Those who have already been using digital media are able to manage work remotely. However, others need to think over and plan to reform their business model to adapt to the new era of e-commerce. The pandemic might be temporary, but this trend is not going to be! This is a breakthrough that will continue far into the future. Now is the best time to be innovative, leverage the benefits of the latest digital technology, data analytics, and AI and unlock the potential of digitalization and e-commerce in B2B business. An advanced e-commerce solution built on the latest technology facilitates seamless interactions online across marketing, product discovery, sales, and post-sale service in the B2B sellers' space. 
Read More: E-commerce ERP Software
Five ways B2B e-commerce can be transformative
As B2B e-commerce forges ahead, the healthcare and life sciences industries will prove to be faster adopters than others. They can fully leverage real-time data tracking inventory and logistics between buyers and sellers. For manufacturers and distributors who sell to hospitals and nursing homes, the level of information presented to buyers in the B2B space can depend on the size of the organization or the customer that is doing the transaction. Depending on the frequency of the order, the level of sophistication of information may vary.  Shifting to B2B e-commerce will prove to be a much-needed transformation. 
Here are five ways that this transformation will be seen: 
1. Online Shopping Drives Online Presence
E-commerce is changing the way people and end-users (such as doctors) shop for healthcare products and the way those products reach the hands of customers. Instead of visiting a pharmacy, most customers are turning to the internet to perform the functions of a regular pharmacy. Healthcare and life sciences companies use a business model that features quick delivery to a patient's door or to hospitals and healthcare centers. Investors see promise in this revolutionary approach to medication fulfillment, demonstrating that the market has confidence in this model despite the shifting healthcare and life sciences landscape. 
With more and more people turning to the internet to access products and medical care, the healthcare and life sciences industries have been increasingly concerned with the quality of their online presence. According to an online medical marketplace, 50% of their customers are referred by their primary provider or by hospital staff, and 20% are referred by family or friends. This highlights the need for the healthcare and life sciences industries to increase their online presence and maintain it. 
2. Helps explore new possibilities while cutting costs and time 
Shifting to an online B2B e-commerce process can help businesses recover 25-30 percent of their investment. Some of the more mature players might even see higher returns of their business through online orders. 
Migrating more orders online frees up time for sales reps. They can concentrate on introducing new products and capitalize on opportunities for new business. This allows industry leaders to use their time and ability to explore new channels of business and revenue streams. This can also help expand their client base and move into new markets. 
B2B e-commerce enables the healthcare and life sciences companies to see where the business is coming from, where the segments are online and where they are offline. It also gives them the ability to offer variable discounts with certain customers, on certain products, or even just one customer. It will make drug prices more transparent and market-oriented. 
Read more: Odoo E-commerce – 5 Reasons to Integrate Your E-commerce Application with Odoo ERP
3. Transforms Logistics Operations
Synchronization of logistic operations is critical for the success of any business. Enterprise customers generally look for reliability, speed, traceability, and convenience in delivery along with effective product returns, and exchange policy of damaged products. 
Technology solutions for B2B e-commerce provide orchestration with an application that is to be hosted on an e-commerce website. The open standard in these applications facilitates information exchange that allows real-time visibility for seamless integration across supply chain stakeholders. E-commerce offerings can provide credibility and trust for transactions between companies involved in the supply chain. 
4. Enables Customer Personalization
B2B e-commerce enables customer personalization. Enterprise customers want personalized solutions. B2B e-commerce provides a customer portal with content organized around the parameters of their past purchase history and price optimization algorithms that are adjusted on the basis of the relationship. E-commerce offerings are simple, flexible, and convenient. B2B players can use a comprehensive suite of tools that are available to help their customers navigate the site. Certain platforms incorporate live online support to assist with any queries or issues which can improve conversion levels and facilitate buying decisions.
5. Sheer Momentum 
Many medical device companies are already selling products online to enterprise customers. The healthcare and life sciences market is ripe for disruption. Medical device manufacturers and pharmaceutical companies will continue to deliver to wholesalers and distributors, but e-commerce allows them to embark on direct-to-patient delivery. Logistics is ready to respond with tailored services for various products. B2B e-commerce is set to propel healthcare and life sciences forward in the extremely near future.
Take Action
Ultimately, healthcare and life sciences e-commerce will facilitate the redistribution of stakeholders' offline enterprise transformation and reconstruct all the links of the value chain. Realizing the benefits of B2B e-commerce, many healthcare and life sciences companies are becoming believers. 
Read more: Top 5 Open-source ERP Systems for Medical Equipment Suppliers
E-commerce can effectively optimize operating processes, reduce costs, manage resource allocations, and address the increasingly diversified consumer healthcare demands. The healthcare and life sciences companies must understand that due to the conditions of accelerated technology change, it has become critical for enterprises to become more skilled in deciding their future course and be firm in taking action. If you need help with this, we at Fingent are here to help you take that next step. Get in touch with us and just let us know what you need. 
How your online store can benefit from Odoo ERP integration
The share of global retail sales generated via e-commerce witnesses a steady rise year over year. Thanks to COVID-19! The 2020 digital commerce market saw many new entrants including the brick and mortar purists who were always hostile to investing in modernization. 
Looking at the current scenario, we can rest assured that the surge in online shopping activity will not take a back seat even after the economic crisis settles. The increasing convenience offered by multiple digital channels will lure customers to make more purchases online, be it daily necessities, medical supplies, precious gadgets, or other seasonal goods.
As of 2020, there are around 2 bn digital buyers in the world, which is roughly 25% of the global population. According to a study, 20 years down the line, 95% of all purchases are expected to be via e-commerce. Imagine the vast online buying population demanding access to details such as order histories, past invoices, product comparisons, ratings, reviews, descriptions, warranty, usage, and more such data! Is your e-business equipped to handle this?
Read more: Odoo CRM vs Salesforce CRM: How to make the right choice
Any business- small/ medium/ large– ambitious of growing its online presence should tap the right technology, and any e-commerce business that wants to deliver exceptional customer service requires powerful integration with an ERP system. You can consult with an Odoo ERP software development partner for customized needs. 
In this post, we look at the five advantages of integrating your e-commerce application/business with Odoo, one of the popular open-source ERPs loved by many leading brands. 
Why Odoo, among many?
1. A complete package with multiple functionalities
Odoo ERP is a holistic, full-fledged package that comes with the principal solutions needed for managing a business including sales, CRM, project management, financial management, inventory and warehouse management, manufacturing, logistics, HR, and more. With its 1000+ modules available both on cloud and on-premises, Odoo integration offers a complete software system that allows you to manage your entire e-store from a single location.
Be it your inventories, orders, customers, shipping, tracking, or any other dynamic function, Odoo ERP integration helps manage every task through a single solution, thus eliminating the need for maintaining disparate third-party wares for each module. The integration also supports multiple store management via a single software, maintaining a common inventory for all. 
2. Breaks data silos to improve visibility across your business
Siloed data is one of the major challenges that stand in the way of e-commerce companies. This will prevent you from getting a unified view of your operational and experience data essential to expedite your marketing strategy and growth. Post Odoo ERP integration, neither do you need to look into different departments for data, nor do you require to manually enter data into your system.
You can see in your e-commerce application all the key data like your shipping information, product information, inventory levels, customer feedback, etc. By de-compartmentalizing data from multiple systems, Odoo saves your time and labor considerably.  
Read more: What makes Odoo the best ERP solution for your business?
3. Flexible payment options
When it comes to adopting a digital payment option, the convenience of customers comes first. It's important to adopt the payment type that's both preferable to them as well as compatible with your system. Integrating Odoo ERP into your e-commerce application helps you gain flexibility with the payment method. It allows you to integrate payment gateways such as PayPal, Ogone, Adyen, Buckaroo, Authorize.net, Stipe, etc. You can customize payment through modules suitable for your store. 
4. Shipping integration
Odoo ERP can be integrated seamlessly with popular third-party shipping carriers such as FedEx, UPS, DHL, USPS, ShippingEasy, and more through APIs. Odoo e-commerce module allows you to use add-on connectors to manage your shipping activities and track your orders from the ERP itself. This enables real-time tracking of data and order fulfillment. 
5. Realizes faster ROI and profitability
Getting faster returns is the key pain point of any business. Odoo ERP- eCommerce integration will help you realize faster ROI and profitability by performing a precise analysis of your sales and inventory via reports and automatic stock adjustments. The ERP allows you to stay organized with updated customer information by tracking orders and claims. Besides, your customers can view or download their invoices and track their order status, pending shipments, and deliveries. 
Read more: A 3-day Odoo CRM implementation story! 
Explore unlimited possibilities with Odoo
As technology advances, the need to simplify customer experience also moves to the next level. Implementing a smarter business process management solution while keeping your investments to the bare minimum will require you to bank you on the safe shores of an open-source ERP like Odoo. With its powerful inventory and sales management features and easy-to-integrate modules, Odoo makes the best contender for small and medium businesses to scale up in the e-commerce space.
Fingent is an Official Partner of Odoo with an ace team that offers consulting, development, and implementation services. Whether you want to integrate Odoo ERP with your existing e-commerce store or build an online store from scratch powered by Odoo integration, give us a call right away.