6 Hot Technologies that Handhold Businesses Amid COVID-19 Impact
The COVID-19 pandemic has had wide-ranging ramifications for several businesses. Forrester predicts that the retail sector will endure a 2.1 trillion-dollar loss in 2020 due to COVID-19. It also said that it will take four years for retailers to experience the growth seen before the pandemic. As COVID-19 continues breathing threats down the neck of businessmen, hot technologies are emerging as a relief to counteract them and lead businesses towards their goals. We will discuss a few of these specific technologies such as cloud, eCommerce, eLearning, automation, virtual collaboration, and contactless services that can help you minimize the effects of COVID-19 on your business. 
Read More: Fingent's Response to COVID-19 Business Implications
1. Cloud Adoption During COVID-19
With physical interaction no longer being an acceptable form of communication, organizations and institutions have had to swiftly shift to digital solutions to retain productivity. The domino effect of COVID-19 was seen in various sectors, accelerating the adoption of facilities for seamless remote work. Cloud computing has emerged as an essential technology for critical application and scalability of infrastructure in this regard. 
Companies from various sectors are now starting to realize the benefits and value of cloud computing as far-reaching beyond the scenario created by the pandemic. As a result, businesses will have to scale up their digital transformation efforts and invest in cloud resources without delay. If anyone had reservations about investing in cloud computing before this, COVID-19 has proved that its necessity is indisputable. 
Read More: 5 Trends That Will Transform Cloud Computing in 2020
2. E-Commerce
CCInsights reported that as of 21 April 2020, US and Canadian e-commerce orders have seen a 129% increase.
With restrictions on the number of people that can be gathered in one place, gone are the glory days of shopping malls and brick and mortar stores. COVID-19 has changed shopping behaviors overnight, necessitating brands to adapt and be flexible to meet changing needs. 
For example, the Buy Online Pick up In Store (BOPIS) capability has become vital to maintaining sales volume with the restrictions in mind. A good example of this is the mobile phone industry. When foot traffic is curbed, then Mobile Point of Sale programs can be set up to take orders and payment at the same time for business continuity. Membership or Loyalty cards can be now digitalized through mobile applications. 
Read More: How a Smart Product Ordering System Helps Retailers and Wholesalers
3. Virtual Collaboration
Many developed nations are now stipulating that employees of non-essential businesses work remotely for an indefinite time, making video conferencing vital.  Schools, colleges, and universities are also leveraging video conferencing platforms through live or recorded lectures. 
This has brought many virtual collaboration solutions to the forefront that facilitate video conferencing, instant messaging, task and calendar management, work collaboration, file sharing, attendance tracking, and so on. A few examples include Zoom, DingTalk, WeChat Work, Zoho Remotely, and so on. 
At Fingent, we use InfinCE, a powerful cloud-based enterprise collaboration software that offers support for remote work. 
Read Our Case Study: How Fingent enabled a smarter digital workplace solution for Sony Mobile
4. E-Learning 
During this time of crisis, the entire education ecosystem is coming together to ensure that students do not suffer. Educational applications, platforms, and resources offer functionalities across multiple categories such as:
Resources to provide psycho-social support

Digital systems designed for use on basic mobile phones

Massive open online course platforms 

Self-directed learning content

Mobile reading applications

Tools for teachers to create digital learning content
Read More: E-Learning Taking A New Front: How Can LMS Technology Help
5. Automation
Automation has been helping businesses mitigate disruption by enabling them to stay connected across teams and systems while maintaining customer support in times of uncertainties such as this pandemic. 
Robotic Process Automation improves the efficiency and reliability of work outcomes and automates the time-consuming, repetitive tasks that weigh down intelligent workers. The benefits are:
Digital workers do not need to have the weekend off. They can work 24 hours a day, 24/7 to respond to spikes in business activity. 

They do not have travel restrictions nor are they at the risk of COVID-19 infection or affected by physical office closure. 
During the pandemic, companies that have already invested in automation technologies are doing exponentially better than those who did not. It is obvious, that automation can pave the way for a better future.
Read More: How Automation Ensures Businesses Stay Afloat During COVID-19 Crisis
6. Contactless Services
The coronavirus pandemic has driven a preference for self-service purchasing, boosting contactless services. Consider a few examples available now and upcoming in the future: 
Dining experience:

Technology can take care of everything: reserving a table at the restaurant, pre-ordering your food, digital valet services, contactless seating, contactless payment, and online feedback.

Contactless payment:

It lets shoppers integrate their payment information to their loyalty account through an app and then use a QR code for payment through self-checkouts. 

Contactless delivery:

This ensures end-to-end hygiene because a customer places an order, makes the payment online, and gets the food delivered without ever coming in contact with the delivery agent. 
Read More: Contactless Services: The New Normal in Retail
Grab a Slice of Hot Technology
While the end of the pandemic remains elusive, capturing even a slice of these hot technologies could make a huge difference to businesses. They can even help smaller businesses gain a stronger foothold during this pandemic and into the future. Get in touch with us and help us guide you through this pandemic by implementing the right technology solutions for your business. 
The Key Benefits of Adopting LMS in eLearning
Learning and training by means of various digital resources (eLearning) have been in vogue for some time. When learning is imparted through internet-based platforms like Learning Management System or LMS Technology and made available to users through electronic devices like computers, tablets, or smartphones, it offers learners the convenience to access resources any time they need. That makes eLearning even more beneficial in times of a global pandemic like COVID-19 to ensure uninterrupted learning.
Digital learning (eLearning) offers numerous benefits to both organizations as well as learners. 
For employers, it offers a time-effective and affordable mode of training employees.
For employees, it helps in quick learning and improved productivity.
eLearning systems can also benefit educational establishments that are looking for robust solutions for remote learning activities.
Related Reading: How Corporate Learning Management Systems Help Engage Your Employees
How Digital Learning is Becoming a Trend in the Education Industry
eLearning systems like LMS offer a reliable solution for the diverse requirements of the education industry. It can be helpful for all kinds of learning, be it in a business environment or for an educational institution. Below are some of the key advantages of eLearning that boost its importance in the education industry.
Cost-Effective
The most obvious benefit of eLearning is that it helps to save time and money. As users can learn anytime, from anywhere, and using any device, they do not have to take time out of their current schedules for learning and training. There is no need for printing materials in online education either, which adds to the cost benefits for the company.
Facilitates Better Communication
Some businesses use eLearning to educate their clients and partners as well. This helps in better customer engagement and retention, which ultimately leads to increased revenue. Moreover, as online education fosters the idea of interactive content, it motivates the learners to keep going easily. Interactive digital content also makes it easy to remember the information and apply that at work.
Offers More Convenience
Online learning is also more consistent and reliable when compared to face-to-face training sessions. Although every instructor will have a tried-and-tested method of instruction, there are still chances of errors and mistakes in the traditional approach. These can be easily eliminated with eLearning because it offers standardized training modules for everyone. The courses can also be customized easily to meet the specific needs of the company.
How LMS Boosts Productivity and Efficiency in Online Education 
LMS provides you the right tools to accomplish your eLearning goals. You can easily create and manage a training program using the learning software, which can be beneficial in saving a lot of time when compared to running a training session in the meeting rooms. The LMS software also allows you to organize the eLearning schedules as per the needs of the learners. This makes LMS a cost-efficient solution for businesses. 
Here are a few benefits of implementing LMS:
Better Resource Management
By adopting online education, your company does not have to bear the costs of travel and accommodation for employees or instructors. As online classrooms allow you to provide training to a large number of users in a go, there is no need to host multiple sessions either. As you can easily avoid those expenses, it gives you more resources to equip the LMS software with extra features and tools for enhanced functionality.
Scalable Education Modules
You can train and educate employees in different geographical locations with an LMS platform. The online courses can be used repeatedly as well, without having to allocate any extra funds for that. This means you can enroll new users easily and have them follow the same schedules for quick learning. The LMS software will also allow you to scale the learning modules so that you can include new lessons in that as needed.
Enhanced Collaboration and Administration
The learning management software will give you complete control of administration as well. This makes it easy to collaborate and communicate with trainers and users. You can create as many groups and courses in the software as required and assign different roles to learners, instructors, and supervisors easily. In addition, LMS also makes content management very simple. You can update the learning courses with intuitive and interactive content whenever applicable.
Managing and Sharing Information
As all the data is organized properly and stored in a structured manner, accessing the information about the courses, registrations, and user files is also very efficient with LMS. You can even customize the learning platform as per your preferences, such as adding corporate image and brand logos. Some LMS software applications also support multiple languages, which can be an added advantage for training and educating staff members overseas.
How to Choose the Right LMS Software
In order to make the most of the Learning Management System, you need to choose one that suits your needs in the best way. There is no one-size-fits-all solution here, which is why you should assess your organization's requirements properly before choosing one. 
Related Reading: 5 Tips for Choosing a Responsive Learning Management System
An LMS application can be cloud-based, open-source, commercial-grade, or installation-based. So, you need to check out all the features and functionalities in each of the options carefully to make an informed decision. Your goal should be to find an LMS software application that will allow you to create courses easily, manage users and content effectively, and report on the learning process accurately.
We recommend our clients to adopt customized Learning Management System with single-time development cost and zero license fee as the best way to get started. It retains your savings in your pocket.
Customized Learning Management System (LMS) Development
Fingent helps schools, universities, colleges, educational institutions, NGOs, and training centers to develop customized LMS platforms that come with aptitude-based smart learning tools. This makes sure that you can have a more interactive learning atmosphere. Customized LMS allows you to cultivate more transparency and communication between the instructor and the learner, which works to improve performance significantly.
Get in touch with us to find out how Fingent's LMS software can help augment your learning process.
In today's tech-neutral age, knowledge and skills are the key sources of competitive advantage. Smart enterprises institute Learning Management Systems (LMS) to harness and organize the corpus of knowledge available within its ecosystem.
However, the success of such initiatives depends not merely on setting up a Learning Management System. Success rather depends on ensuring that the system is compatible with the enterprise requirements and scalable to match the ever-changing requirements in an extremely fluid business environment.
Learning Management Systems traces its origin in delivering eLearning courses to the workforce through the internet and company intranets, in compliance with the established eLearning standards such as AICC and SCORM standards. However, the nature and scope of LMS have evolved considerably since then. While the exact nature of the LMS may vary, depending on enterprise requirements, successful LMS of today invariably facilitates seamless integration of the physical and virtual classrooms, promotes social learning, and fills in critical gaps in learning. The best LMS are scalable, portable, promotes gamification, and makes managing talent seamless across the enterprise.
Integrated Virtual Classrooms
An effective Learning management System co-opts virtual classrooms, including "live" classrooms, to deliver the power of training and education to anyone, at any time, and any place.  Today's LMS include multimedia-rich virtual classroom content or have ready-to-use APIs, to co-opt the most popular classrooms into its fold, with just a few simple clicks.
Any good LMS offers APIs to connect with the millions of courses and lectures available in popular online portals such as the eDX, and even YouTube.
Promotion of Social Learning
An effective LMS goes beyond formal training and promotes social learning. The conventional method of imparting learning is storing content in a repository and creating access rules around it. Social learning goes a step ahead, to offer users the power to create content, and thereby exchange anecdotes and real-world experiences. The learners collaborate with each other in real time, creating an interactive and participatory learning experience, replicating the feel and experience of a physical classroom. From the enterprise perspective, such an approach furthers the creation of a sustainable pool of knowledge and makes very effective training.
Truly successful Learning Management Systems also tap into gamification, or staring up a friendly competition among learners, to increase engagement. Some of the most common gamification options to make the course more engaging include badges, leaderboards, levels and more. Another option is a small token prize for the learners who do exceptionally well.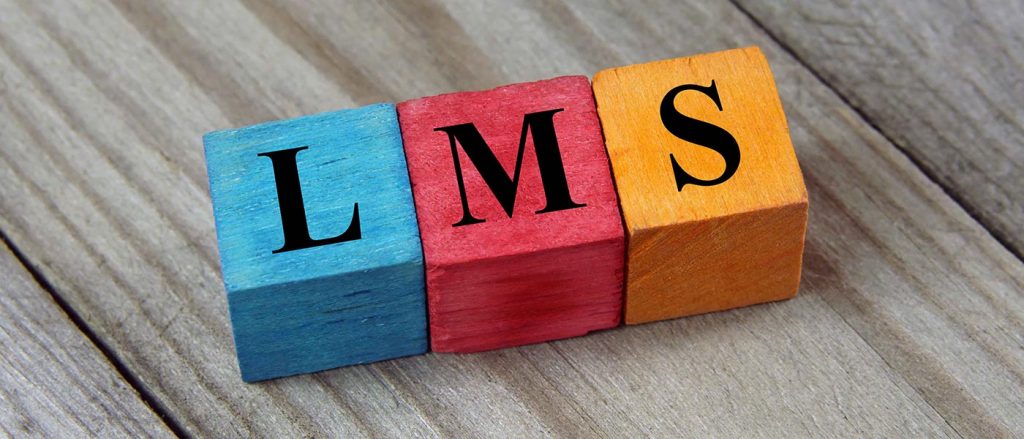 Filling in the Gaps
A robust Learning Content Management System automates the task of curriculum management. It scours the training material, syncs with the curriculum, and fills critical gaps in knowledge or information. It also updates the existing content, removing obsolete or outdated information, and updating the content to reflect real-time information, on the basis of latest research, statistics, and other findings. Of course, the caveat is that any LMS is only as effective and relevant as the content and rules fed into it in the first place.
A Flexible Learning Approach
A Learning Management System empowers learners to structure and assemble their own learning. An effective LMS is flexible and modular to allow learners full of the required learning materials and resources to form a curriculum customized to their learning needs and suited to their learning styles.
A key element of flexibility is portability. In today's extremely fluid business environment, where enterprises have to go where business takes them rather than wait for business o come to their office, a portable cloud-based LMS, accessible through mobile front-end apps is the way forward. For instance, offering training sessions on a tablet with the option to follow us using a desktop computer, with seamless sync between the two, helps the learning progress whenever he is free, such as when commuting to the office.
The best LMS is flexible enough to offer training content at multiple levels, and in multiple formats. Smart LMS also offers the option to support training in multiple languages, a key requirement in today's hyper-globalized world.
Effective Administration of Training Requirements
Today's LMS bridges the gap between the classroom and eLearning environment. It offers an effective medium to sync between the two, enabling trainees to extract the best of both worlds. It facilitates easy management of complex and dynamic resources, including training inventory, trainer and external vendors, training rooms and venues. The LMS takes over and automates the vexatious tasks such as coordinating several training programmes, planning and administering training sessions, tracking pre-training and post-training feedback, and compiling training materials. The LMS also makes effective follow up through email and push notifications, logs attendance, and more. By these processes, the platform reduces the administrative drags characteristically associated with such processes.

Scalability
The best Learning Content Management System platforms are scalable, granular and flexible. A scalable platform enables starting off with a manageable base, fine-tuning the system, and growing it organically.
Starting small has its advantages, in being able to check if the implemented programmes actually benefit or meet the intended outcomes, and if the targeted recipients are indeed receptive to the initiative. Creating pilot programmes to validate the hypothesis and assumption is a fundamental time-tested practice to avoid failure. For instance, once this process is completed it would be ruinous to discover the selected platform crashes under the pressure of 10,000+ learners all over the world.
Starting small, however, should not become a limitation or a stumbling block for future growth. A good LMS platform should be capable of managing a large amount of data easily, accessibility for a large number of users to the system at the same time, and allow them to connect from all over the world without delays.
A sound and robust LMS is a key asset in today's knowledge organizations. By facilitating the learning and training requirements, it equips the workforce to face the emerging challenges, and focus their energies on their core competence.
According to a new report by the Global Industry Analysts Inc. the global e-learning market is likely to reach US$107 billion in 2015. Factors driving this growth include increased use of the internet and decreased telecommunication costs.
That is how much technology is influencing the education industry these days. Even in classrooms, the use of technology is on the rise. Another study conducted by Futuresource Consulting, revealed that the global expenditure on technology in classrooms is likely to reach US$19 billion by 2018.
Technology use in classrooms has even led to the evolution of a whole new learning experience knows as flipped learning or blended learning.
That said, here are 3 of the latest technology trends in the education industry this year:
Flipped learning – This is a kind of a blended learning technique in which students learn content online by watching video lectures etc. usually at home and also do work in class with the teachers like discussing and solving questions etc. The basic idea is to engage the learners inside and outside the classroom and thereby provide a dynamic learning atmosphere. This makes learning more effective and fun. For this purpose, video distribution tools and streaming devices will be used widely and more cloud-based learning systems will come into use.
Personalized learning – There is a wide variety of learning tools which can be personalized according to the needs of the learners. Various approaches like project-based learning, game-based learning etc. can be used with the learners depending on their learning styles. Moreover, with technology, teachers are now able to track the progress of their students in individual subjects or even lessons and find out the areas in which they might need help. Hence, they can further personalize their teaching.
Online learning – The online revolution in education was brought about by Massive Open Online Courses (MOOCs). They are free online courses offered by many leading universities across the world. They have been revolutionary in providing students around the world with free and quality education that they can finish anytime and anywhere. They offer courses on a wide range of topics like humanities, business, medicine etc. Usually they let learners take their own time in completing a course, but there are timeframes similar to traditional university courses.
With technology becoming such a huge part of the education industry, more schools have started to adopt the blended learning technique. Classroom technology has almost become inevitable for effective learning. Even mobile based learning techniques are on the rise now. Technology has basically become a necessity as far as the future of education is concerned.