According to a study by Autism Speak and the CDC, 1 in 59 children in the U.S has autism. While children and adults with autism have verbal, behavioral, and social skills challenges, they also have unique identities and preferences like anyone else. Some people with autism who are minimally verbal or non-verbal use iPad and voice apps to speak for them. Also, they use iPads as an educational tool every day. Tech like the iPad has led both parents and the autism support team to embrace virtual reality. Today, more and more counselors, therapists, teachers, and parents are leveraging Virtual Reality as a therapy tool to help autistic people to communicate and connect with the world around them better. For example, the Center for BrainHealth and the Child Study Center at Yale University's School of Medicine used VR to help young adults with autism achieve economic and social independence.
Additionally, the technology is helping non-autistic people clear some misconceptions about autism and understand the reality of living with the condition.
While VR has been gaining attention recently, it was used for therapy as early as 1996. The studies in the 90s were promising, but VR was expensive, and headsets were bulky and uncomfortable, which was a major hurdle for people with sensory disorders. All these issues prevented VR therapies from becoming a viable option for people with autism.
Today, VR technology is not just cheap and accessible. The VR headsets are lighter and more comfortable too. So, researchers are studying the potential of Virtual Reality as a treatment tool for autism more than ever before.
Read more: How Virtual Reality Improves the Standards of Medical Education and Training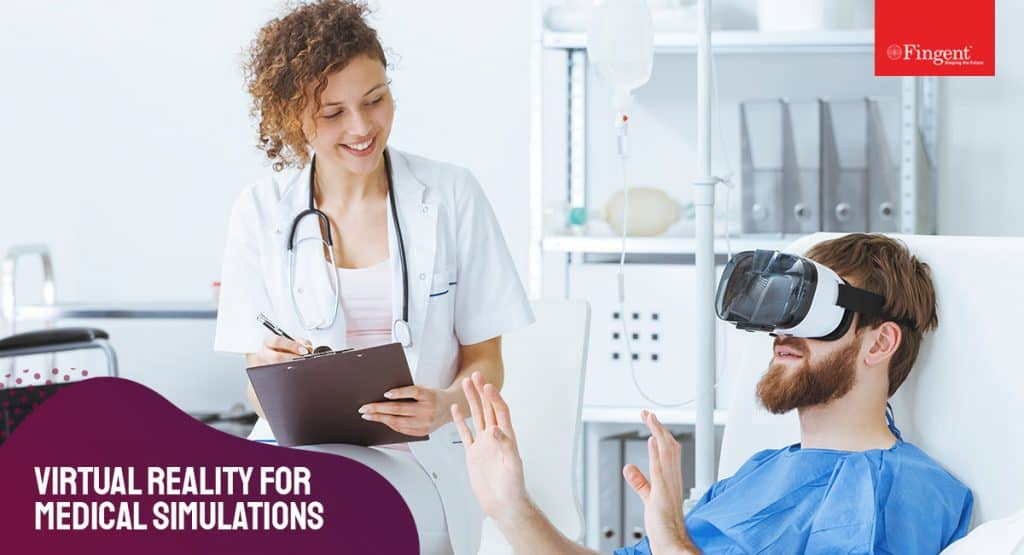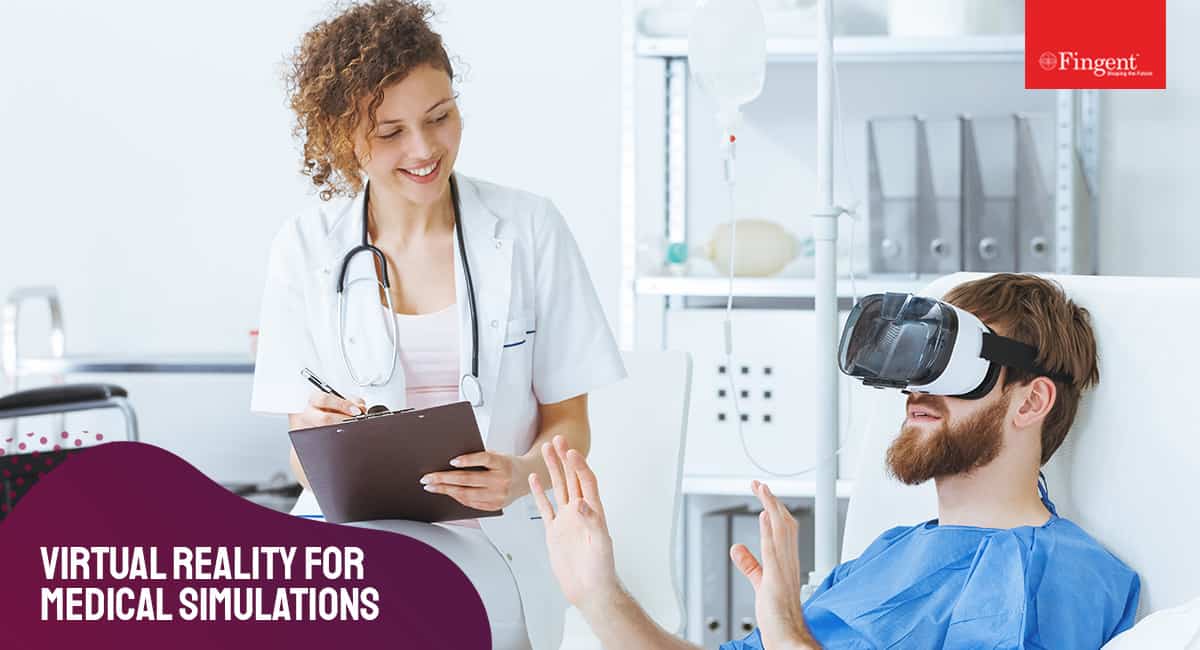 Uses of VR in Autism Care
1. VR Apps
At the University of Haifa, researchers have created a VR app that trains kids to cross a road safely. This app simulates what it would be like to cross the road with cars and traffic lights. The interesting part of the app is that it allows kids to practice crossing the street without the real-world consequence of being hit by a car. Kids can practice each step as long they need and reduce the risk while learning a new skill.
Floreo is a VR learning and social skills app that therapists, parents, schools can use and support staff to help kids with autism. This app helps children learn social skills like reciprocity and planning for unexpected situations through social stories. It also helps them detach emotionally with interactive virtual sensory tools. The app can be installed on a smartphone or tablet with a Google Cardboard headset. It comes with a good data capture system making it easier to track individual goals.
Read more: Learn how Fingent helped a leading education organization innovate campus visits to increase the number of enrollments from underprivileged areas of the state.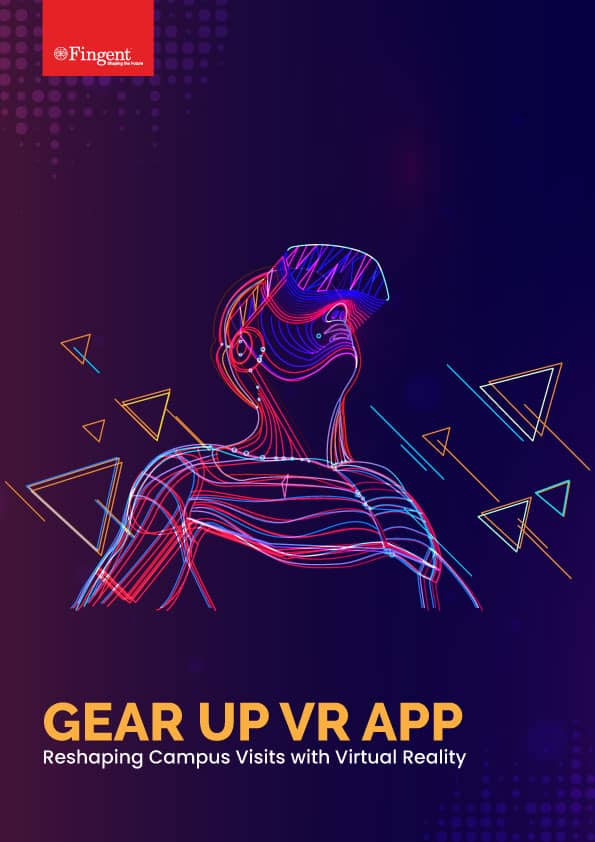 2. VR Games
Teachers recommend that parents play games with autistic kids to help them learn to mimic skills like sharing and back and forth communication. Generally, autistic people can find it difficult to make eye contact or have a two-way conversation between people. This struggle can unintentionally push others away. VR games such as Playground, Astropolis, and non-VR software such as SketchUp use the VR motivator as both play and learning opportunities.
Astropolis puts players in a spaceship to fly, using resources to ensure space colonies are happy and functioning. Players can collect and manage the resources and defend the colony as well.
Maritime Defender is yet another mini-game they can practice letting pilots through a wormhole or not allowing them to pass through. This helps with decision-making and control-based skills.
Stellar Prospector and Starjack improve perception and thinking, and autistic people are encouraged to play this game.
Sketchup, a 3D architectural and designing software, helps draft objects and structures. It gives autistic kids and adults a creative outlet not found in any school setting.
Other VR games such as Vivecraft, Tilt Brush, and Medium also help build things in 3-D and 360-degrees without the real-world challenges like running out of supplies or messing up, or having to start fresh. These games do not get autistic people direct jobs in coding, architecture, art, and design, but ignite their passion and encourage them to pursue a career in those fields.
3. Tackling Phobias
Virtual reality can tackle phobias in autistic kids, such as fear of classrooms, balloons, animals, and public transport. Cognitive Behavioural Therapy(CBT), along with visualization and imagination, can combat the effects of these phobias.
Using VR, participants enter a "Blue Room" and navigate through a 360-degrees video projection of a scene usually accompanied by audio that replicates the object or experience they fear. Here the participants do not have to wear goggles as the therapist manipulates the scene using iPad controls. Also, the therapist uses CBT techniques to calm the participants when exposed to their phobias.
Read more: Top AR & VR Trends to Transform Ecommerce in 2022!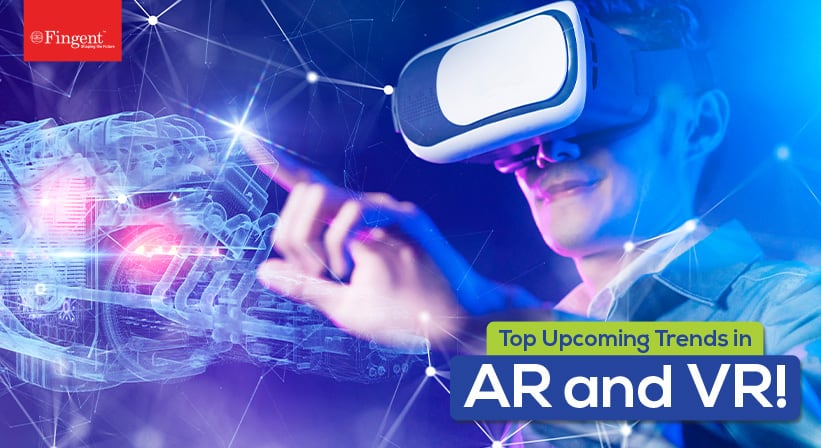 Conclusion
The VR technology enables therapists, medical professionals, and parents to leverage it to help people with autism learn differently and improve their communication skills.
At Fingent, we have the expertise to create apps, games, and software that can help autistic people connect and communicate with people around them. For more information, reach out to our team.
How Various Industries are Leveraging AR, VR, and MR Today?
Augmented Reality (AR), Virtual Reality(VR), and Mixed Reality (MR) may sound the same to many of us. But do you know that each one is different? AR, VR, and MR are different tech concepts with characteristics that differentiate each from one another.
Here's what you need to know about each of the technologies, along with a few examples.
Augmented Reality
Augmented Reality uses computer vision along with mapping and depth tracking to show the appropriate content to the user. This functionality allows the cameras to collect, send and process the data to show the appropriate content to the user.
AR is designed for unrestricted movement while projecting images or other objects that you are looking at and enhances the user's physical environment with contextually relevant digital content in real-time. A user can experience Augmented Reality with a smartphone or special hardware.
Watch Video: Augmented Reality in Education Transforms Learning Experience
Some of the interesting real-world examples of AR
1. AR in Gaming
Games like "Pokemon Go" project a Pokemon on your screen, on top of whatever your mobile camera focuses on. Augmented Reality has beautifully combined the real world with the favorite Pokemon characters.
2. AR in Medical Training
Augmented Reality is finding its virtue in medical training today. For example, students at the Cleveland Clinic, Case Western Reserve University are learning human anatomy using AR headsets or glasses. AR allows them to examine the human body without the need for dissecting cadavers or watching live operations.
Read more: How Augmented Reality in Healthcare is set to Transform the Industry in Future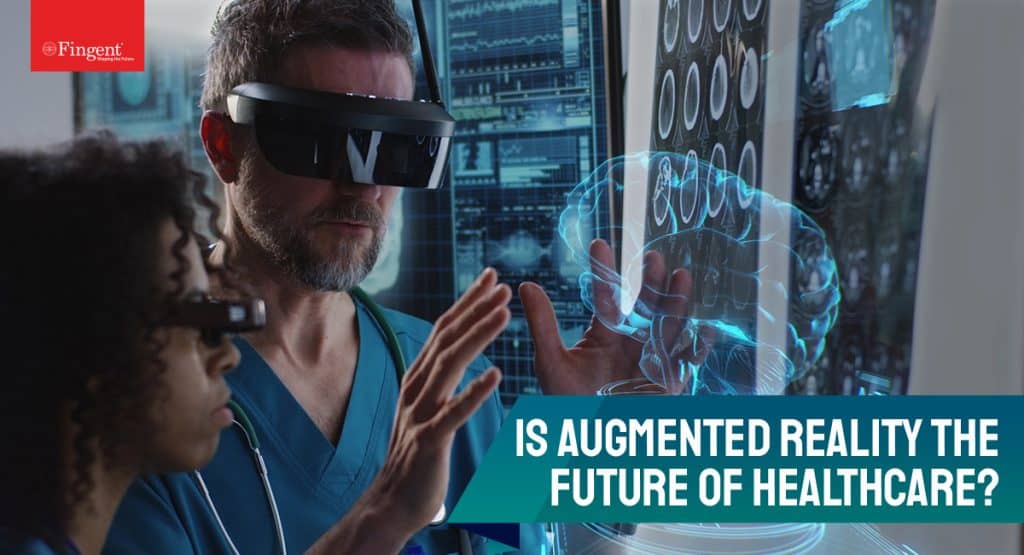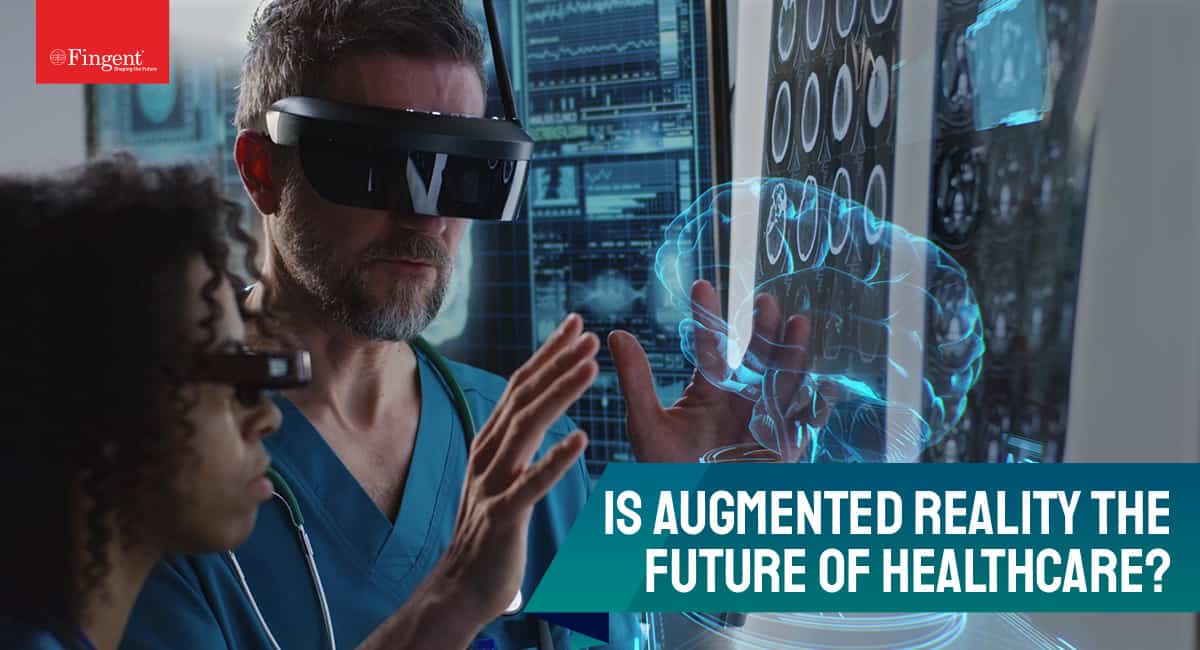 3. AR in Retail
The retail sector also has been taking advantage of AR to help customers have a more enjoyable and interactive shopping experience. For example, Harley Davidson has developed a unique mobile app for its customers that allows them to view a motorcycle in-store using AR and customize it by adding accessories, changing paint jobs, etc.
IKEA, the leading retail conglomerate, has rolled out AR-powered retail apps that allow customers to "try on" clothing remotely before buying them online.
Read more: How Top Brands Embrace Augmented Reality to Offer Immersive Customer Experiences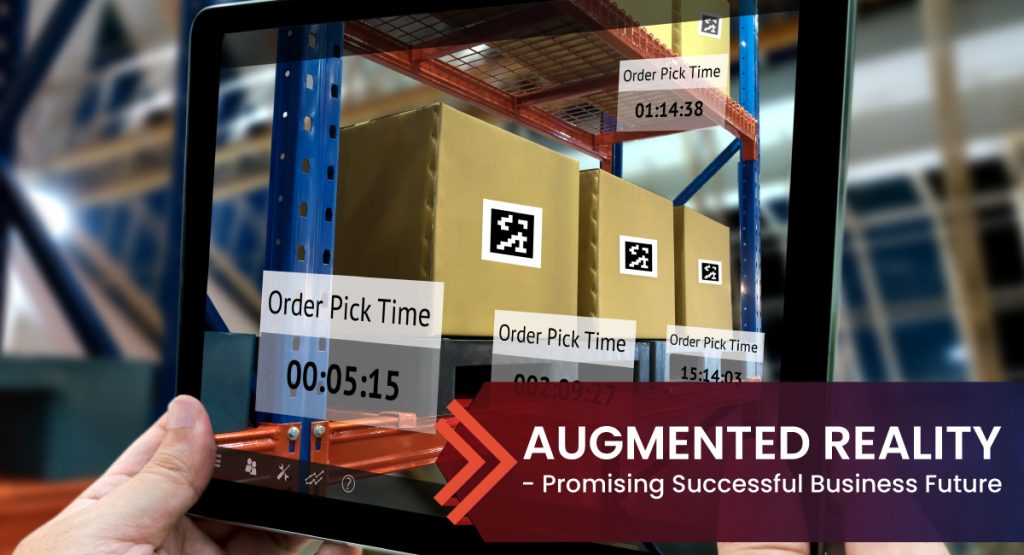 4. AR in Manufacturing
Augmented Reality enables the manufacturing industry to gain a competitive edge by helping companies improve quality and productivity. Workers can get assistance from AR gadgets to save time, reduce errors and increase efficiency. Some of the world's biggest brands like Boeing and General Electric are already using AR in their manufacturing processes.
Using AR glasses allows Boeing's technicians to easily view the wiring renderings in the aircraft fuselage without external distractions.
Augmented Reality enables GE mechanics to be more productive as the technology offers them step-by-step instructions and visuals directly within their line of sight. They also get alerts in real-time through AR smart glasses so that they can inspect every step before moving on.
Read more: How Augmented Reality Simplifies Equipment Maintenance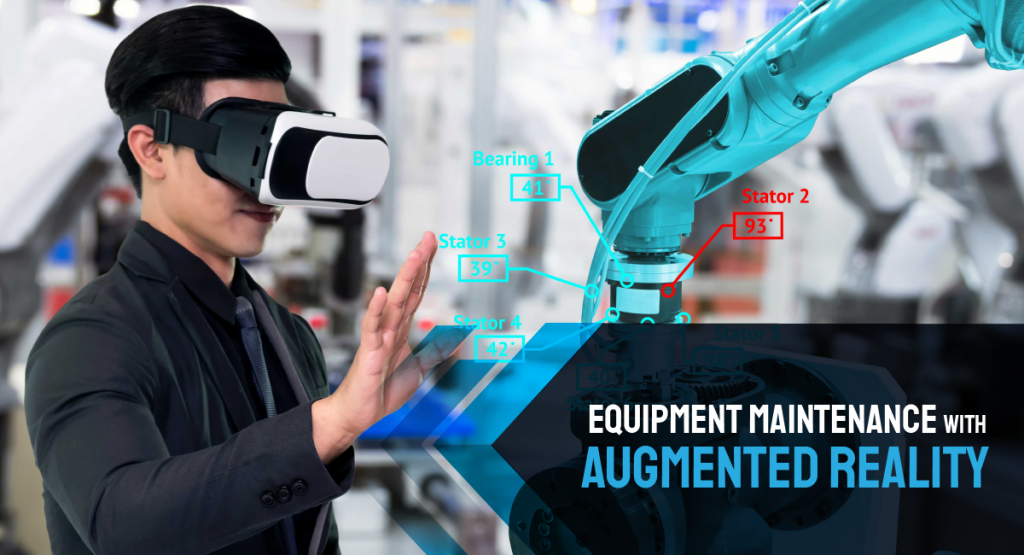 Virtual Reality 
Virtual Reality Environments (VREs) allow users to experience real-life scenarios via simulated counterparts and gain practical knowledge that would otherwise be difficult to comprehend in a real environment.
As the main focus of Virtual Reality is on simulating the vision, you will have to wear a VR headset such as Oculus Quest or HTC Vive Cosmos in front of your eyes that eliminates any interaction with the natural world (avoids distractions). Typically, two autofocus lenses are placed between the screen and the user's eyes. The lenses adjust based on the individual eye movement and positioning. To render the visuals on the screen, you can use an HDMI cable connected to the PC or mobile phone.
Virtual Reality uses speakers, goggles, and even handheld wearables to simulate a real-world experience. You can also employ visual, audio, and touch simulation to create a more immersive reality.
A few real-life applications of VR
1. VR in Education
Virtual Reality can make learning more engaging and immersive. In addition to schools and universities, virtual experiences can help businesses train their staff. Currently, Unimersiv is offering VR educational content for institutions and companies.
Case Study: Using 360-degree VR simulations, the University of North Carolina offers an immersive campus touring experience to aspiring students. Download now! 
2. VR in Real Estate
For years, real estate agents have used photos and graphic designs to showcase properties to prospective buyers. Today, Virtual Reality has transformed real estate property tours, making them more personalized, immersive, and close to reality. Being an immersive technology, VR enables potential buyers to experience a 3D walkthrough and understand better what each property has to offer even before scheduling a physical site visit.
For example, Sotheby's, one of the world's leading luxury realty brands, offers Virtual Reality home tours and videos to its clients. Potential buyers can view properties and spaces from the comfort of their homes using a web browser, or a smartphone, PC, laptop, or through a wearable headset.
Read more:How Virtual Reality can Transform Your Real Estate Business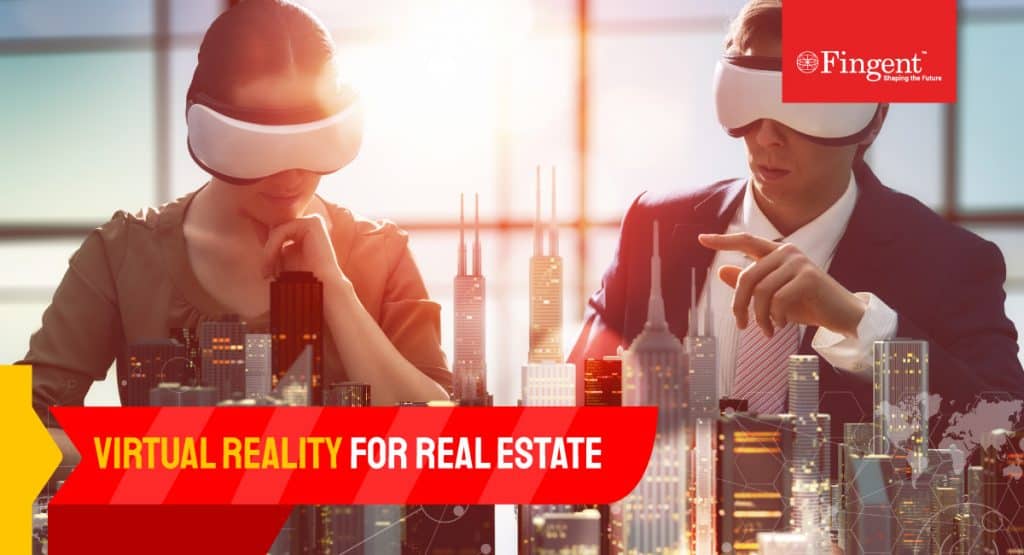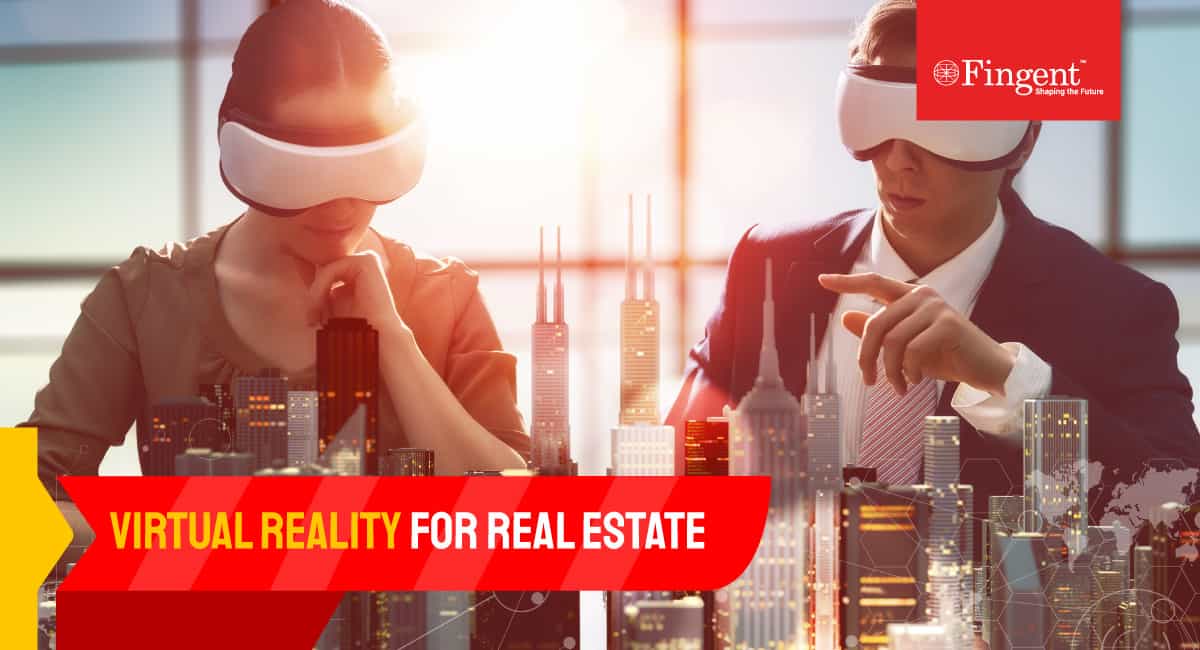 3. VR in Marketing
VR is helping businesses reach out to their audiences by launching immersive and engaging marketing campaigns. With the COVID-19 pandemic compelling people to shop online and companies to transform digitally, Virtual Reality is gaining more popularity as it is helping people get a feel for products without leaving their homes.
For example, IKEA has introduced a VR app that enables users to experience kitchen remodeling. Using the VR Kitchen app, you can explore the virtual kitchen and interact with the objects using a VR headset.
4. VR in Healthcare
Virtual Reality helps doctors understand their patients' needs better as it provides an in-depth look into human anatomy. Today, VR is extensively used in surgical training.
An educational project conducted by the University of New England (UNE) successfully used VR to teach empathy to medical and health profession students. The project used a VR tool called "Alfred Lab app" – to teach students about macular degeneration and hearing loss from a 74-year-old African American man's perspective. Realizing an aged and ailing patient's thoughts and concerns enables the residents to develop empathy towards such patients.
Read more: How Virtual Reality Improves the Standard of Medical Education and Training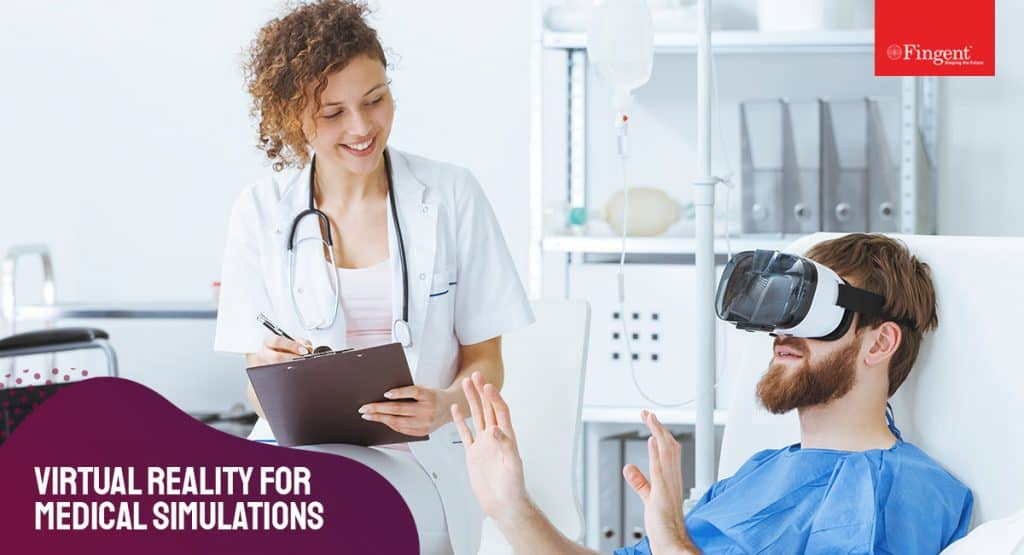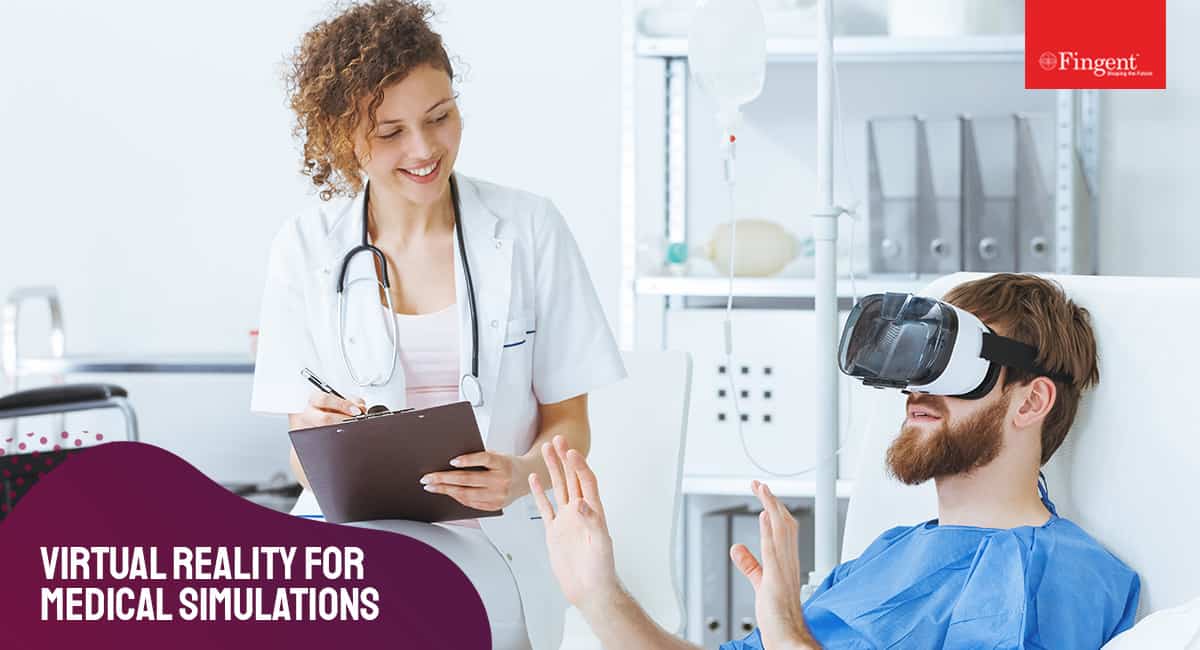 5. VR in Travel and Hospitality
The travel industry is facing the hardest time ever in its history. However, vaccination rollouts on a global scale and international travel relaxations now give a fillip to travel, tourism, and hospitality. An early adopter of digitalization, the travel industry has already forayed into Virtual Reality. Travel businesses attract tourists and even promote holiday destinations through virtual staging and tours. Virtual Reality also allows people to explore the world virtually, especially those who cannot afford to travel.
Google StreetView is one of the best examples of how VR is being used in the travel industry. In addition to viewing panoramic images on a computer, it allows users to enable Google Cardboard mode for a Virtual Reality experience.
Mixed Reality
Mixed Reality, sometimes known as hybrid reality, combines the elements of both AR as well as VR. However, here the virtual content is not only overlaid on the actual environment but is fixed to and interacts with that environment. In simple terms, Mixed Reality lets you see virtual objects just like Augmented Reality, but these objects are capable of interacting with the real world. In simple words, Mixed Reality is more like immersive and interactive Augmented Reality.
MR is still in its nascent stages and may take time to create an impact like the other two technologies. One of the most remarkable Mixed Reality apparatuses is Microsoft's HoloLens.
Opportunities provided by Mixed Reality
1. MR in Education
Mixed Reality allows students to see both the real world as well as the holograms. MR offers an immersive learning environment enabling students to understand better.
Case Study: Find how Fingent developed a unique Mixed Reality application for a leading university that enables users to identify people using facial recognition. Download Now!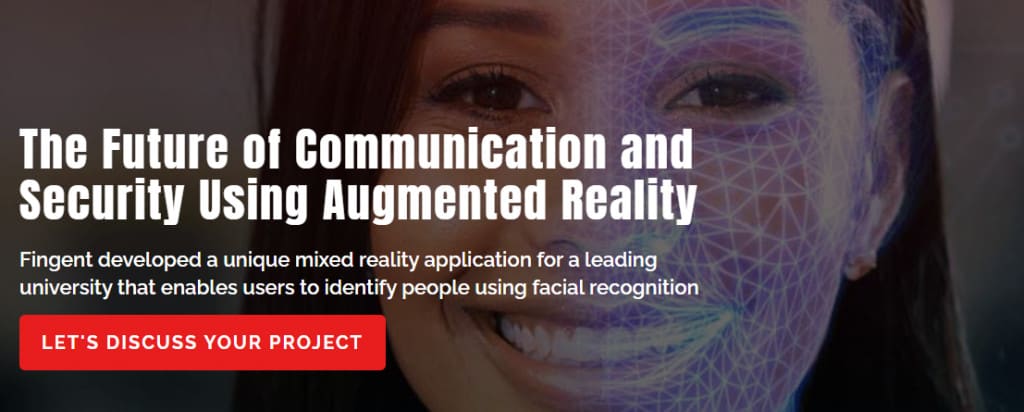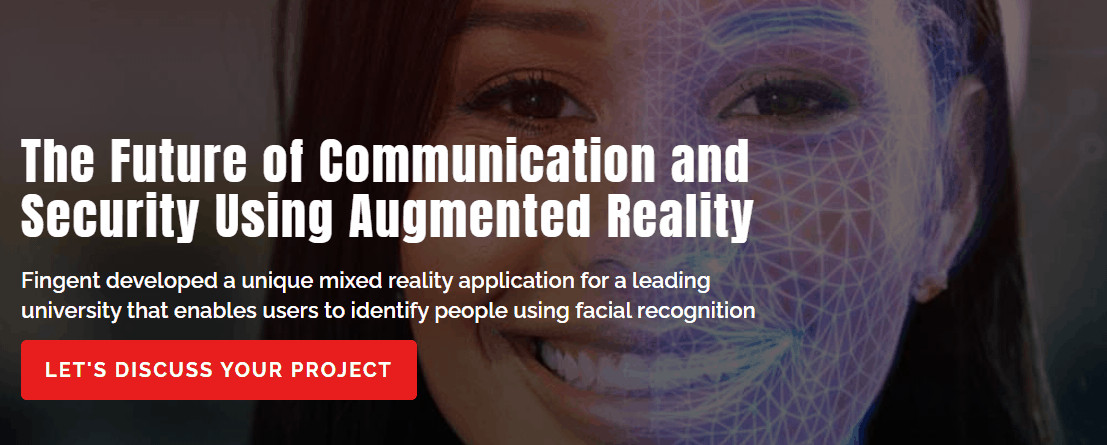 2. MR in Manufacturing
Mixed Reality provides workers with real-time assistance, thereby facilitating manufacturing processes. The technology allows workers to see holographic instructions, so they know what to do. This minimizes human errors and improves quality significantly. Mixed Reality is also helpful for repairs and maintenance, especially in industries that require precision and expertise.
For example, Renault Trucks integrates Mixed Reality into its manufacturing process for enhancing engine quality control at one of its factories.
The blurring line between physical and virtual
While Virtual Reality takes you to the virtual world from wherever you are, Augmented Reality adds to the reality by projecting information on top of what you see. Mixed Reality combines both AR and VR. All these technologies, though powerful, are yet to make their mark with consumers. That said, they can completely change the way we use computing devices, gadgets, and technology in the future.
Are you thinking about delivering immersive virtual experiences to your customers that can overtake physical encounters? Talk to our reality tech experts today.
How Technology is Transforming Classroom Learning
There's no denying that technology has completely transformed the way we live and steadily it is becoming more and more predominant in the classroom as well. From improving the communication between teachers and students to enhancing presentations and lessons, to organizing curriculum calendars, there is no limit to the ways to use technology in classrooms to set up a successful life for students outside of school. 
Today, many educational institutions are offering courses that no longer need students to study in a traditional classroom. 92% of teachers said that the internet has a significant impact on a student's ability to access resources, content, and materials, according to the Pew Research Center. 
Benefits of using technology in the classroom
Here are a few advantages of using technology in classrooms. 
1. Improves collaboration
Many technology-based tasks involve aspects that require students to seek help from their friends or teachers. Teachers have observed that when students are assigned to tasks, the students who are more technologically advanced assist those who are not.
2. Incorporates different learning styles
Each child is different and it can be challenging to adjust a study plan to fit every student in the classroom. Thanks to technology in education, it is possible to modify the lessons. For instance, kids who might want to draw during the class can create an infographic to demonstrate their capabilities and understanding of the concept which a teacher might not have previously seen or assessed.
3. Creates an engaging environment
While most people consider technology to be just a distraction, it is not so. When used correctly, it can help encourage active participation in the classroom. Using laptops, computers, tablets, etc., in the classroom can help bring more interaction and fun into learning, thus making lessons more interesting.
Read more: Impact Of Augmented Reality In Education Industry 
4. Students learn essential skills
Using technology in classrooms, students can gain the knowledge and skills essential for problem-solving, critical thinking, collaborating with others, and improving motivation and productivity. Technology can also help develop several practical skills such as creating presentations, writing emails, learning proper online etiquette, and understanding the difference between reliable and unreliable sources on the internet. These skills are very important and prepare the students for the future.
How to use technology in the classroom?
While traditional classroom learning is still prevalent, many educational institutions are willing to embrace technology. Here are nine creative ideas to use technology in classrooms to enhance learning.
1. Schedule your online classes
Google Calendar allows you to create and share a class calendar that will keep the students informed about the class, duration, announcements, and important dates. Teachers can easily email the class calendar link to the students. This will help both the teachers as well as the students to stay organized and come prepared for each class.
2. Use virtual manipulatives
While there are manipulatives such as blocks, ten blocks, coins, and tangrams to visualize mathematical concepts, virtual manipulatives are more effective.
Virtual manipulatives help students to comprehend complex concepts. So, incorporating virtual manipulatives in classrooms is not just going to benefit the students but also appealing to hands-on-learners.
3. Digital field tours 
One of the popular and cost-effective ways to use technology in classrooms is to take digital field tours. Apps such as Google Streetview allow you to virtually explore parks, forests, and even national and international landmarks from the comforts of the classroom. For instance, a virtual tour of the Grand Canyon can help students learn about the location or the subject and help them learn beyond books.
4. Use Social Media
Much of our time is spent on social media today. So integrating social media into the classroom is a great way to use technology in classrooms. For example, creating a WhatsApp or Facebook Group for a particular class allow students to post discussion topics. You can even consider developing interesting Twitter hashtags students can use to discuss lessons or ask questions.
5. Create digital content
Digital content related to what students are learning helps them display their individual creativity as well as showcase learning. Provide options like blogs, videos, eBooks, podcasts, flyers, or other digital means that will help students to express themselves.
6. Gamified learning
Make learning fun by incorporating gamified learning. Simply create a virtual scavenger hunt by giving the students a list of questions for students to search and find the correct answers. You can even consider forming groups or pairs of students to encourage teamwork and collaboration.
7. Include videos
Videos help students remember important concepts longer than reading. Teachers can record videos such as whiteboard explainers, peer presentations, classroom activities, etc., and share it with the class via Google Classroom, YouTube, or Gdrive.
Videos will help visual learners to learn at their own pace. Also, videos will help establish a better connection between teachers and students while comprehending clarity.
8. Podcasts
Motivational podcasts, interviews, and online courses can aid the teaching process in the long run.
Some examples of podcasts that teachers can include in the classroom are;
Podcasts blogs

Lectures from other teachers

Researches on academic topics
Teachers can take it to the next level by asking the students to create their podcasts.
9. Multimedia lessons and presentations
By incorporating visual effects, music, videos in the presentations, they can be made more enriching for students. Teachers can consider inviting virtual guest speakers via Skype, Google Hangouts, and Facetime to engage their class during the slideshow or digital presentations. This will boost engagement with lessons.
Some of the future trends in the education industry
1. Student-centered learning
The future of education will be student-centric learning. Teachers need to adopt personalized teaching and learning practices. Flexibility in learning will result in imparting quality education to students. Flexible learning patterns will gain prominence in future classrooms. 
2. Edutainment
The concept of blending learning with entertainment is opening the doors to thinking forward. Technology can be used to focus on slide shows and online videos. Technology innovations like Augmented Reality (AR) are already replacing pens and chalk pieces in the field of education and will bring about significant changes soon. A study conducted by the University of Georgia has shown that the introduction of AR makes 72% of the students more likely to participate in classes. Building such participation is a critical aspect of education. 
Media learning is helping students to hone their creative skills and stay in touch with educational events that are happening across the globe. Videos, educational podcasts, simulations, and recorded audio-visual lessons are trends that transform traditional classroom learning and teaching. 
3. Adaptive learning
The adaptive learning curriculum is personalized learning that allows students to work on instant feedback given by their teachers and improves student engagement. 
In the future, students will be categorized and trained based on their inherent strengths and capabilities. Appropriate learning tools can be recommended to reveal students' budding talents and bring them to the fore. The adaptive learning pattern will not only keep the fundamental interests in mind but also the individual needs of the students.
Fingent helps schools, universities, colleges, educational institutions, NGOs, and training centers to develop customized LMS platforms that come with aptitude-based smart learning tools. This makes sure that you can have a more interactive learning atmosphere. Customized LMS allows you to cultivate more transparency and communication between the instructor and the learner, which works to improve performance significantly.
Read more: E-Learning Taking A New Front: How Can LMS Technology Help 
Integrating technology into the classroom allows more effective communication between the teachers and students. It empowers students to take responsibility for their learning by participating in projects and learning activities, giving feedback on lessons, and understand how to use technology in classrooms creatively and safely. Get in touch with our experts today and know how we can help you bring technology in classrooms more effectively.