Top 10 Technologies That Will Transform Manufacturing in 2024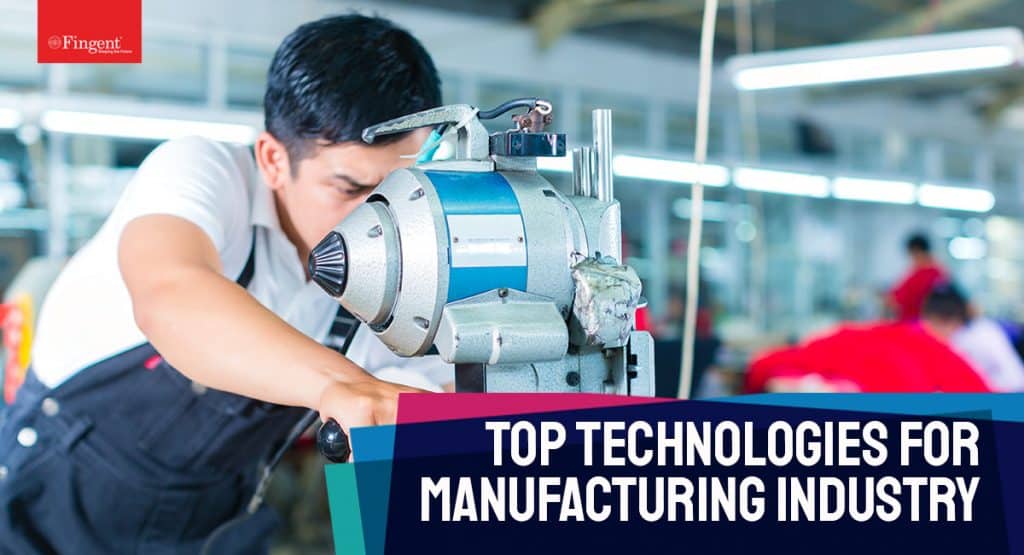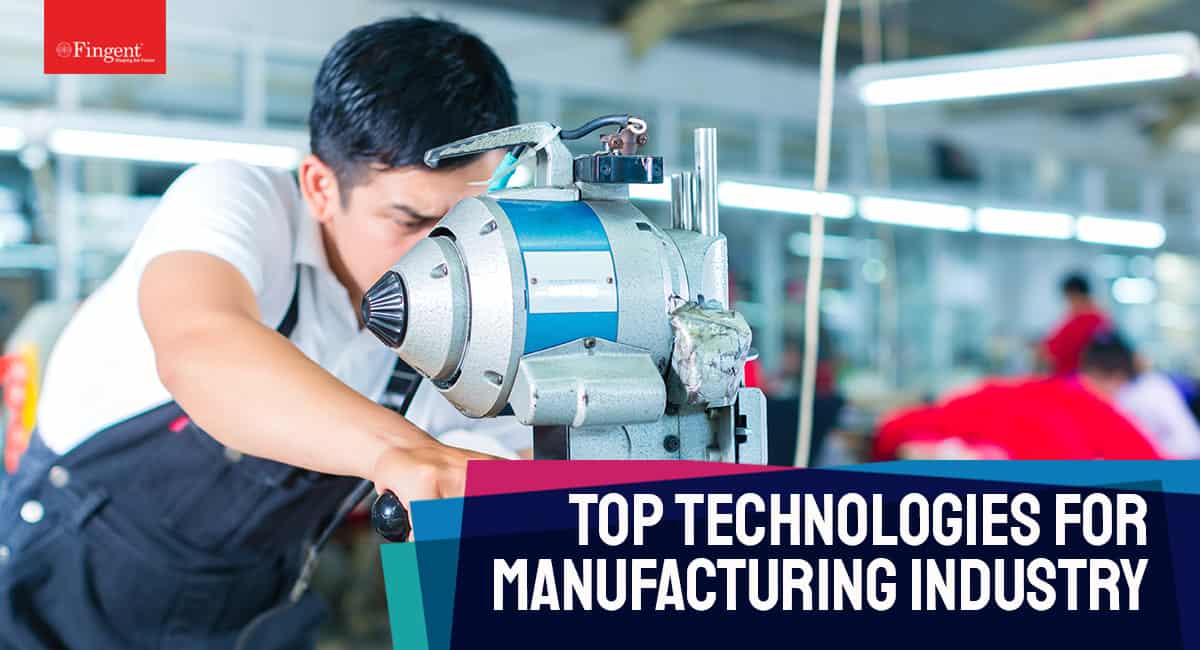 Manufacturing technologies set to hold the reins
From big data analytics to advanced robotics to computer vision in warehouses, manufacturing technologies bring unprecedented transformation. Many manufacturers are already leveraging sophisticated technologies for manufacturing such as the internet of things(IoT), 3D printing, Artificial Intelligence, etc., to improve operations' speed, reduce human intervention, and minimize errors.
As 2024 rapidly approaches, manufacturers will have to move away from Industry 4.0 and embrace Industry 5.0. The latter is all about connecting humans and machines (smart systems). Interestingly, Industry 5.0 may already be here. The ongoing COVID-19 pandemic only accelerates its arrival.
Read more: Digital Transformation in Manufacturing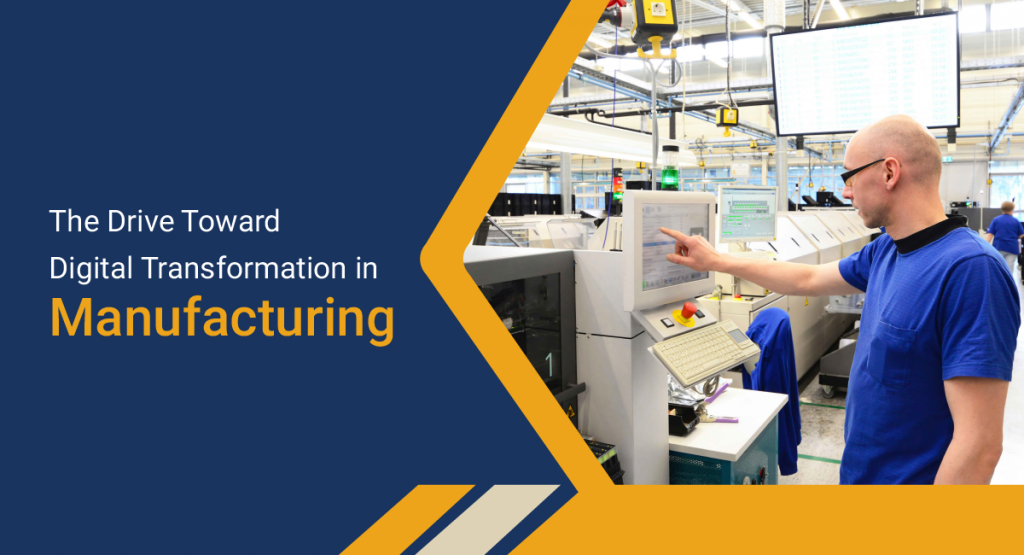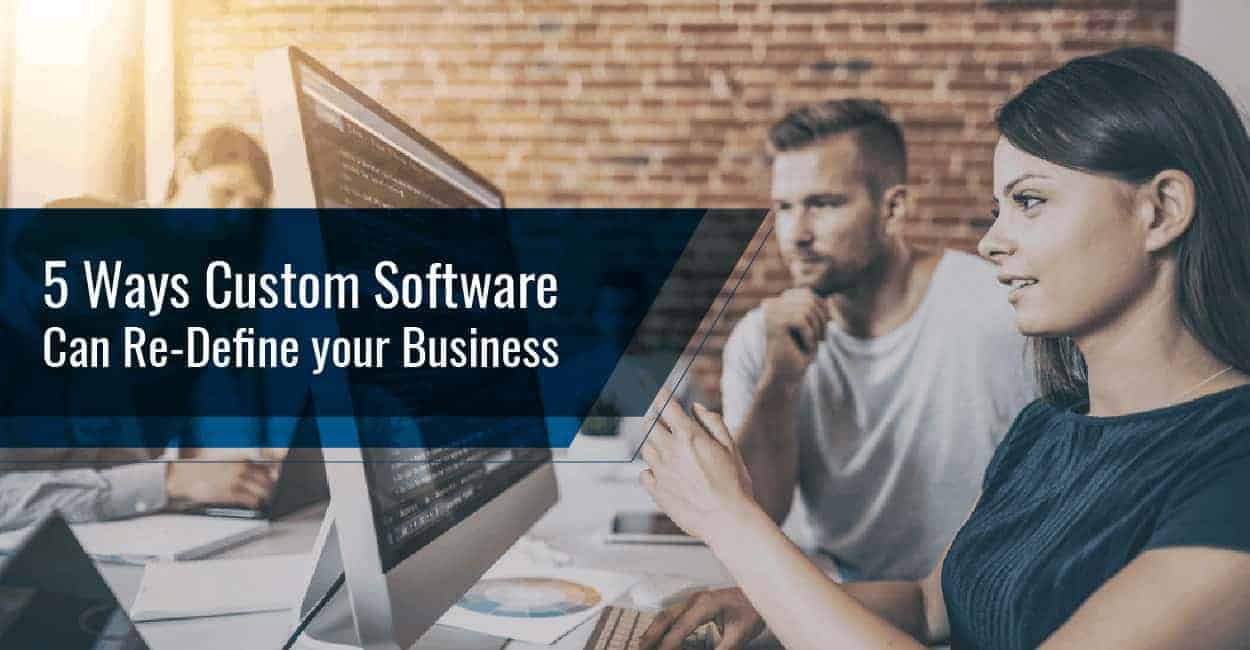 Here are the top 10 technologies that positively impact the manufacturing industry.
1. Robotics
With advances in robotics technology, robots are more likely to become cheaper, smarter, and more efficient. Robots can be used for numerous manufacturing roles and can help automate repetitive tasks, enhance accuracy, reduce errors, and help manufacturers focus on more productive areas.
Benefits of Using Robotics in Manufacturing:
They improve efficiency right from handling raw material to finished product packing

You can program robots to work 24/7, which is excellent for continuous production

Robots and their equipment are highly flexible and can be customized to perform complex jobs

They are highly cost-effective even for small manufacturing units
Collaborative assembly, painting, and sealing, inspection, welding, drilling, and fastening are a few examples of the jobs done by robots. Today, robots work in several industries, including rubber and plastic processing, semiconductor manufacturing, and research. While they are mainly used in high-volume production, robots make their presence felt in small to medium-sized organizations.
Read more: What Are Cobots and How Can They Benefit Industries? 
2. Nanotechnology
Nanotechnology has grown to a great extent in the last few years. It involves the manipulation of nanoscopic materials and technology. Though its widespread use is relatively new, it will be indispensable to every manufacturing industry soon. Further research and experimental designs suggest that nanotechnology can be highly effective in the manufacturing industry.
Applications of Nanotechnology in Manufacturing: 
Create stable and effective lubricants that are useful in many industrial applications

Car manufacturing

Tire manufacturers are using polymer nanocomposites in high-end tires to improve their durability and make them wear resistance

Nanomachines, though not used widely in manufacturing now, are, for the most part, future-tech
3. 3D Printing
Post its tremendous success in the product design field, 3D printing is set to take the manufacturing world by storm. The 3D printing industry was worth USD 13.7 billion in 2019 and is projected to reach USD 63.46 billion by 2025. Also known as additive manufacturing, 3D Printing is a production technology that is innovative, faster, and agile.
Benefits of Using 3D Printing in Manufacturing:
Reduces design to production times significantly

Offers greater flexibility in production

Reduces manufacturing lead times drastically

Simplifies production of individual and small-lot products from machine parts to prototypes

Minimizes waste

Highly cost-effective
Major car manufacturers use 3D printing to produce gear sticks and safety gloves.
Read more: 3D Printing: Fueling the Next Industrial Revolution 
4. The Internet of Things (IoT)
IoT in manufacturing employs a network of sensors to collect essential production data and turn it into valuable insights that throw light into manufacturing operational efficiency using cloud software. This connectivity had brought machines and humans closer together than ever before and led to better communication, faster response times, and greater efficiency.
Benefits of Using IoT in Manufacturing
Internet of Things (IoT)

reduces operational costs and creates new sources of revenue

Faster and more efficient manufacturing and supply chain operations ensure a shorter time-to-market. For instance, Harley- Davidson leveraged IoT in its manufacturing facility and managed to reduce the time taken to produce a motorbike from 21 hours to six hours.

IoT facilitates mass customization by providing real-time data essential for forecasting, shop floor scheduling, and routing.

When paired with wearable devices, IoT allows monitoring workers' health and risky activities and making workplaces safer.
The ongoing pandemic has expanded the focus on IoT due to its predictive maintenance and remote monitoring capabilities. Social distancing makes it difficult for field service technicians to show up on short notices. IoT-enabled devices allow manufacturers to monitor equipment's performance from a distance and identify any potential risks even before a malfunction occurs. Additionally, IoT has enabled technicians to understand a problem at hand and come up with solutions even before arriving at the job site so that they can get in and get out faster.   
Read more: Upcoming IoT trends that can shape the business landscape
5. Cloud Computing
After making its presence felt in other industries, cloud computing is now causing ripples in manufacturing. From how a plant operates, integrating to supply chains, designing and making products to how your customers use the products, cloud computing is transforming virtually every facet of manufacturing. It is helping manufacturers reduce costs, innovate, and increase competitiveness.
IoT helps improve connectivity within a single plant, while cloud computing improves connectivity across various plants. It allows organizations across the globe to share data within seconds and reduce both costs and production times. The shared data also helps improve the product quality and reliability between plants.
Read more: Why It's Time to Embrace Cloud and Mobility Trends To Recession-Proof Your Business? 
6. Big Data
The manufacturing industry is complicated in terms of the variety and depth of the product. As far as opening new factories in new locations and transferring production to other countries is concerned, companies can leverage big data to tackle it. 
As the process of capturing and storing data is changing, new standards in sharing, updating, transferring, searching, querying, visualizing, and information privacy are arising. Think of manufacturing software like MES, ERP, CMMS, manufacturing analytics, etc. When integrated with big data, these can help find patterns and solve any problems. 
Benefits of Using Big Data:
Improve manufacturing

Ensure better quality assurance

Customize product design

Manage supply chain

Identify any potential risk
Explore our use case: Adding New Dimensions to Equipment Maintenance with IIoT, AR, and Big Data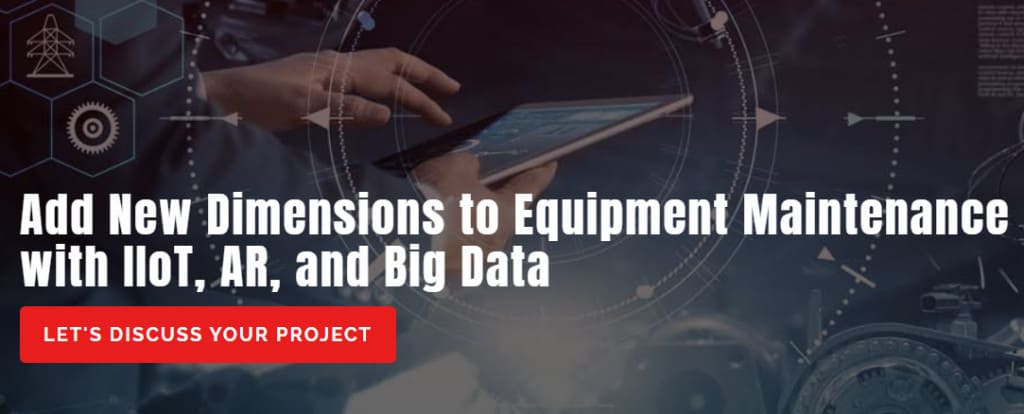 7. Augmented Reality
In manufacturing, we can use AR to identify unsafe working conditions, measure various changes, and even envision a finished product. Augmented Reality can help a worker view a piece of equipment and see its running temperature, revealing that it is hot and unsafe to touch with bare hands. An employee can know what's happening around them, like what machinery is breaking down, a co-worker's location, or even a factory's restricted sites. Simply put, AR applications can help inexperienced employees to be informed, trained, and protected at all times without wasting significant resources.
AR has made it possible for technicians to provide remote assistance by sending customers AR and VR enabled devices and helping them with basic troubleshooting and repairs during the COVID-19 crisis. Also, more and more customers are open to allowing manufacturers to implement AR with the long-term goal of creating permanent solutions. After all, it helps both the customers and field technicians by reducing the risk of exposure. 
Read more: How Augmented Reality Can Simplify Equipment Maintenance 
8. 5G 
5G will have a tremendous impact on the manufacturing industry. It will be more transformational for devices that drive automated industrial processes.
The amazing low-latency and connectivity of 5G will power sensors on industrial machines. It will help generate a lot of data that will open new avenues of cost savings and efficiency when combined with machine learning. Currently, China and South Korea are leveraging 5G this way. Soon the US and the UK are expected to compete with them.
Read more: From Remote Work to Virtual Work, 5G is Reinventing the Way We Work 
9. Artificial Intelligence(AI)
Manufacturers are already employing automation on the plant floor and in the front office. In the future, AI-powered demand planning and forecasting will continue to develop that will help manufacturers align their supply chain with demand projections to get data that were not possible previously.
A study from IFS shows that 40% of manufacturers plan to implement AI for inventory planning and logistics and 36% for production scheduling and customer relationship management. 60% of the respondents are said to focus on productivity improvements with these investments.
Read more: The Future of Artificial Intelligence – A Game Changer for Industries
10. Cybersecurity
Moving manufacturing operations to the cloud and building and integrating systems using IoT will equally create opportunities and challenges. In an increasingly insecure digital era, there is a pressing need for heightened security. 
Manufacturing experts are investing in secure cloud-based ERP like SAP and Odoo to resolve the security challenges. Enterprises-big or small- will soon increase their dependence on cloud-based ERP systems to address security glitches and save costs by paying for usage. 
Read more: Top 6 Reasons Why You Should Move to a Cloud-Hosted ERP 
White Paper: What difference does RPA bring to your business? How can you embrace this disruptive technology to remain competitive? Download to learn more!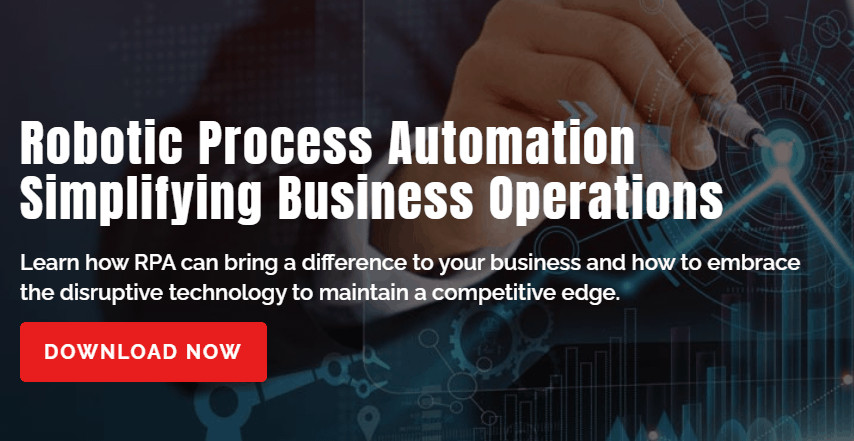 Conclusion
Technologies for manufacturing will decrease labor costs, improve efficiency, and reduce waste, making future factories cheaper and more environment-friendly. Additionally, improved quality control will ensure superior products that will benefit both the consumers and the manufacturers.
COVID-19 has changed the way the manufacturing industry operates. If your business wants to remain competitive, you will have to embrace manufacturing technologies to shape your company's future. To know more about the forward-thinking strategies that integrate the latest trends and technologies, please connect with us today.
Related Post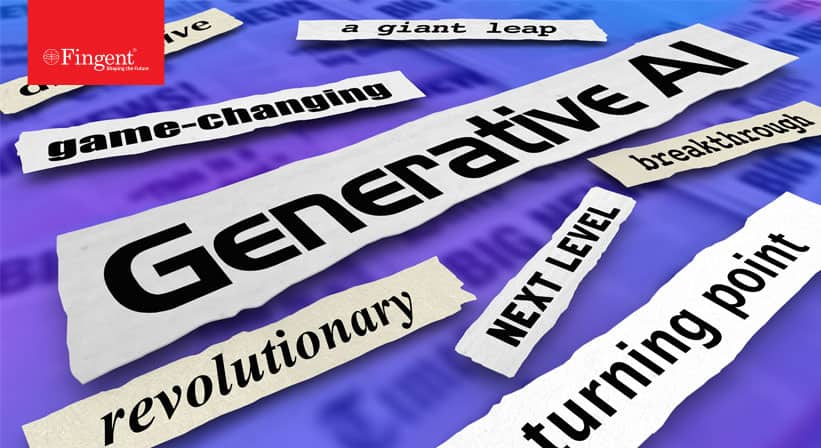 Are you sick and tired of performing the same monotonous……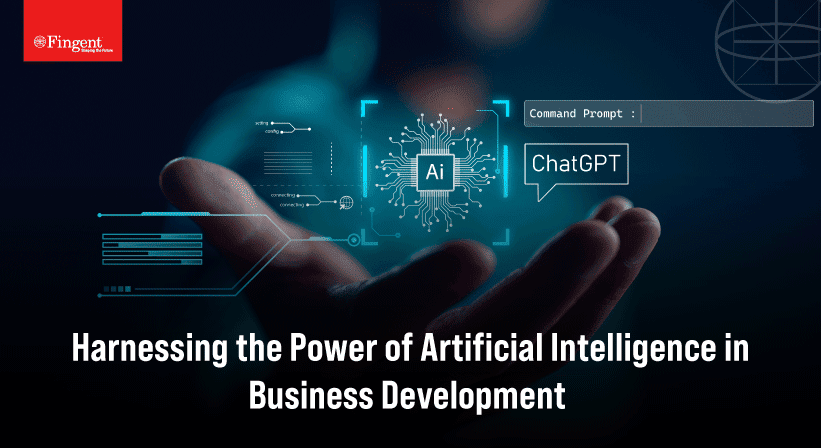 Many of us interact with Artificial Intelligence (AI) on a……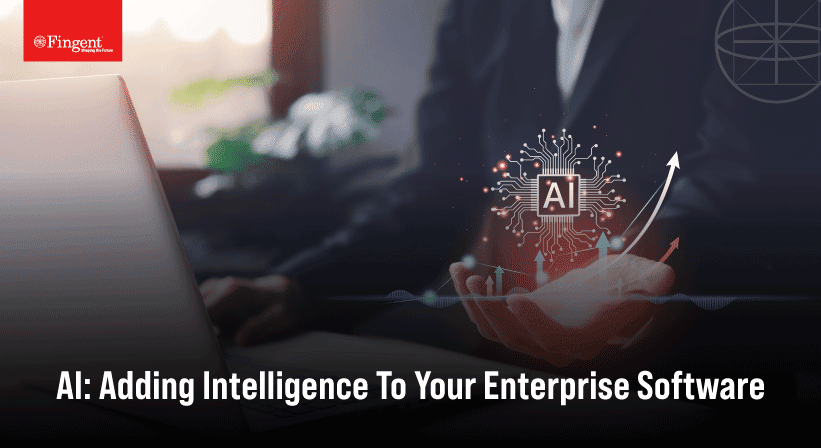 Today's businesses aren't content with revolving orbits; they're reaching out……