How is RPA turning into a highly sought-after technology
Robotic Process Automation or RPA is one of the fastest-growing segments in the global enterprise software category. Research analyst Gartner says that the market growth rate of RPA was a whopping 63% in 2019. With more enterprises using this innovative technology, RPA's market value is set to reach 3 billion USD by 2022, shows a prediction by Statista. Early adopters of the RPA software are already raking in benefits as RPA streamlines workflows, automates tasks and allows human workers to focus on high-value work. RPA software appeals to organizations across the world due to its quick deployment cycle time.
How RPA helps businesses: A quick recap
Robotic Process Automation or RPA refers to software programs or 'bots' that are programmed to mimic human actions. An average back-office employee has to carry out lots of repetitive, time-consuming and dreary tasks such as producing reports, filling out forms, updating records and other high-volume transactions that do not require judgment or reasoning.  RPA simply offers an easy way to perform these tasks more accurately and quickly. 
Since RPA does not require any specialized coding knowledge, businesses have welcomed RPA into their processes with open arms. Let's now have a look at some jaw-dropping statistics and facts about RPA.
Related Reading: How Robotic Process Automation Is Revolutionizing Industries?
Jaw-dropping statistics and facts about RPA
Statistics
The statistics behind the widespread use of this technology can provide us valuable insights into how RPA is impacting the world. 
According to the National Association of Software and Services Companies (NASSCOM), organizations that implement RPA can reduce costs from 35-65% for onshore process operations and 10-30% in offshore delivery.

McKinsey and Co. suggest that around 45% of the tasks in a business can be automated.

In their Annual Global RPA survey, Deloitte found that 53% of the survey respondents had already started their RPA journey. Deloitte predicts that we would witness the worldwide adoption of RPA within the next two years.

Among those surveyed, the ROI was reported at less than 12 months with an average of 20% full-time equivalent capacity provided by robots. 

The Deloitte RPA survey respondents also reported an improvement in compliance (92%), quality/accuracy(90%), productivity(86%) and a reduction in costs(59%).

The Institute for Robotic Process Automation claims that RPA software robots cost about one-third of the price of an off-shore employee and one-fifth of the price of an onshore worker.
These compelling figures help us to see how RPA is adding value to organizations looking to operate with maximum efficiency.
RPA Facts
RPA cannot replace humans

:

One of the biggest misconceptions about RPA is that it will eat up human jobs. RPA works alongside humans to make their lives easier. RPA software carries out jobs that are repetitive and mundane. This can enable us to focus on fruitful endeavors thus improving efficiency.

RPA will change the nature of outsourcing:

RPA has disrupted the outsourcing industry. The increased efficiency and usability that comes with RPA implementation, has threatened traditional BPO relationships. Since RPA can handle more transactions without making mistakes or taking breaks, traditional outsourcing relationships have declined over the last few years. However, if BPOs embrace the benefits of RPA or any other transformative technology they'll continue to work.

RPA software implementation is complex:

It's true that RPA has delivered huge benefits to its users. However, many users have also found that the implementation of RPA was quite challenging.

Selecting the wrong RPA is one reason that can cause the RPA project to become more complicated than it actually should

. If your company doesn't have an interconnected system that updates cloud or on-premise infrastructure, then RPA implementation can be a big challenge.
RPA cannot improve a flawed business process:

RPA automates processes but does not improve any defects in the existing processes. Due to the hype surrounding RPA, organizations view it as a solution to all their woes. While RPA does help to streamline and modernize processes that are well established, it does nothing to improve a flawed process. So before automating, it's better to have a clearly defined business process.

RPA cannot be used to automate all kinds of processes: RPA can be used where high volumes of repetitive transactions based on business rules are carried out. For eg: banking and financial services, insurance, healthcare, pharmaceuticals, manufacturing, travel, logistics, etc. However, if the processes involve reasoning, making decisions, taking different actions according to scenarios, then those processes will not be able to enjoy the full benefits of business automation.
Future of RPA:

RPA has advanced considerably and is the future of IT automation. RPA will be increasingly adopted in various industries such as manufacturing, oil, and gas, retail, etc. Humans will no longer perform data entry and data rekeying jobs. All such jobs would be automated. RPA would evolve to SPA (Smart Process Automation) making business processes smarter. By integrating emerging technologies such as machine learning, AI, big data, with RPA enterprises can promote new levels of productivity and efficiency.   
Organizations need not scrap their legacy systems while implementing RPA. The ability of RPA software to integrate legacy systems has helped organizations to accelerate their digital transformation initiatives. They have also unlocked the value associated with past technological investments. As businesses look for new solutions to increase gains, RPA will continue to develop and gain relevance.
Related Reading: How Can Businesses Overcome The Barriers To RPA Adoption?
Have you implemented RPA in your organization? Do you have any insights to share? Do let us know!
A Comparison Between Tableau and Power BI: The Most Powerful Leaders In The BI Market.
Business Intelligence or BI tools are a precursor of the world-altering digital technology in this modern technology landscape. Analytics plays a key role in determining which Business Intelligence tool is a better choice. This is because the more flexible the analytics platform offered by a specific BI tool is, the more it provides businesses to customize applications that need updates. Let's take a deeper look at how Power BI is different from Tableau and which technology promises a better future for your business. 
Related Reading: Read on to learn more about Business Intelligence. What it is and how your business can get the best from it. 
Tableau And Power BI
Tableau was the first and foremost to come into the market. Though both Tableau and Power BI are well-known to be able to execute fine enough, Power BI has an advantage of making itself accessible to even the no-techy users, making it possess a higher adoption rate than Tableau.
On the other hand, Power BI is ranked higher on one of the key characteristics in terms of its Data Visualization, according to Gartner's Magic Quadrant.   
However, Microsoft's Power BI has the most user-friendly features in terms of 'completeness of vision' or 'Data Visualization' capability and has been embedded within Office 365. But Tableau offers advanced functionality and it is best considered for power users.
So to choose a BI tool that is the best fit for your business, it is important to first learn about the analysis needs. In the recent decade, Power-BI and Tableau have emerged as the two powerful BI tools.
Let us look at how companies can choose the best for their business from the following key factors:
Cost
Cost of Tableau is on the higher side when it comes to larger enterprises. The primary reason for this premium cost is the need to build data warehousing. Thus, it is advisable for a startup to choose Power BI initially and then consider Tableau when required.
The professional version of Power BI costs you less than 10$ whereas, on the other end, Tableau would cost you more than 35$ per month per user.
Reporting
Power BI supports Predictive Modelling and Reporting when on the other side, Tableau opts for Data Visualization.
With Power BI, we can create visualizations by queries and natural language. Say, for instance, Cortana PDA (Personal Digital Assistant). Power BI is said to place a 3500 limit when it comes to conducting analysis on data sets.
Tableau can be the best choice when it comes to Data Visualization.  With a user-friendly dashboard, Tableau allows an in-depth data analysis.  As compared with Power BI, Tableau offers more visualization flexibility. 
With Tableau, we are able to create 24 different types of basic visualizations. This includes heat maps and line charts.
Functionality
The functionality associated with Tableau with respect to Data Searching is on the higher side than when compared to that of Power BI.
Tableau tends to answer more queries from users as compared to Power BI.
Large Data Handling Capacities
In case of processing large chunks of data, the capacity of Tableau is over and above that of Power BI.
Power Bi handles data via import functionality and hence is slower to process large volumes of data as compared to Tableau that makes use of direct connections for the same purpose.
Data Connectors
Tableau offers, convenience for data connectors. For example, OLAP (OnLine Analytical Processing), cloud and also big data options such as Hadoop and NoSQL. Tableau can automatically determine the relationships of data that users add from various data sources. It also provides for the creation and modification of data links manually as per the company policies.
Power BI, on the other hand, can connect to user's external sources such as SAP HANA, MySQL and JSON. It helps users connect to third-party databases and online services like Salesforce.
Thus, if connecting to a specific data house is your business requirement, Tableau is the best choice as Power BI is integrated with Microsoft's Azure cloud platform.
Related Reading: Business Intelligence or Business Analytics. Find what is best for your business. 
Deployment
Power BI is a SAAS model. Tableau, on the other hand, is available both on cloud and on-premises options. The deployment options for Power BI is lower as some business policies do not allow for SAAS deployment. Thus, in case of flexible deployment capacity, Tableau is considered the better option here, even though it is on the higher-end when the cost factor is considered.
User Interface
The user interface of Tableau allows for the creation of a customized dashboard. On the other hand, Power BI has an interface that is easy to use and intuitive. So, if easy to use is your major requisite, Power BI is the choice for your business.  
Programming Tools Support
Though both Power BI and Tableau run smoothly with programming languages, Tableau can be integrated better with the R language rather than Power BI. R language provides a wide range of tools used to capture the right model of your data.
Power BI, on the other hand, also can be connected to the R language, but by using Microsoft Revolution analytics and it is made available only for Enterprise users.
Product and Customer Support
Tableau emerged in an early stage than Power BI and hence has a smaller community when compared to Tableau. The knowledge base of Tableau has three subscription categories, namely Desktop, Online, and Server.
On the other hand, Power BI offers a support functionality that is limited to users with a free account, allowing only it's premium and pro users for faster support.
Licensing
This ultimately depends on whether you want to pay the full cost up front. If yes, then Tableau should be your first choice.
If we could put it this way, Power BI can be your best choice if you are a common stakeholder because of its intuitive drag and drop features, for which a data analyst's experience is not crucial. Tableau can win if your choice is speed and if you have the capital to support.
Related Reading: Find how SAP HANA is becoming the game changer. 
In a nutshell, both Power BI and Tableau have different functionalities which depend on the variant business requirements. The best BI tool for your business can be selected only depending on the business requirements. With the help of expert IT consultants, you can make the right choice for your business. Contact Fingent today!
When companies target to stabilize their growth engine to reach the next level in business and increase the revenue, most of them make decisions with the data about prevailing market conditions from third-party vendors, which might turn their fortunes upside down. The problem is persistent in many industries and the companies have been fighting hard to win the race with the right data set. There are only a few companies that use  Big Data sourced from their own operations and make decisions based on that data for laying out the future course of the company.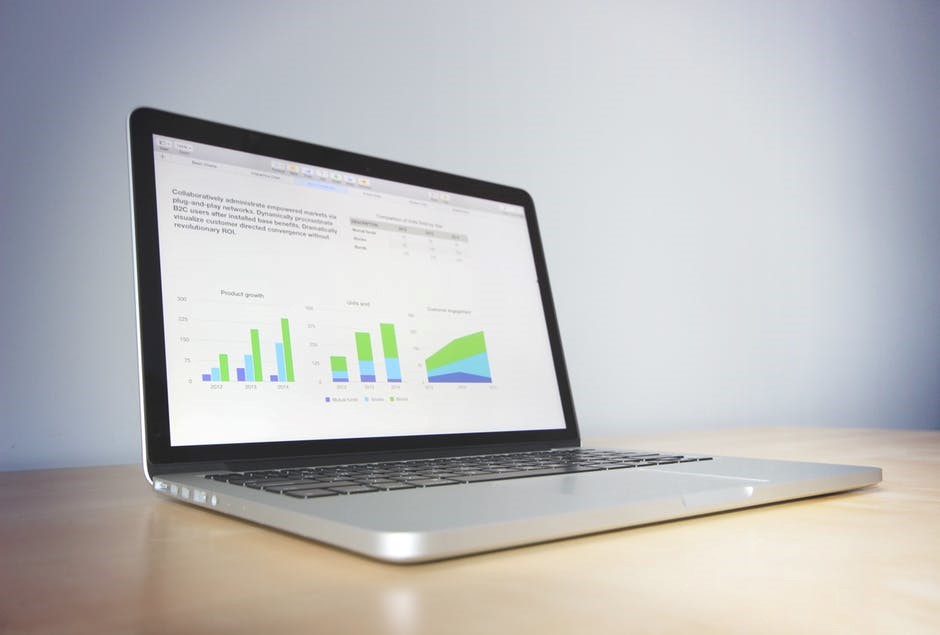 It has been estimated that companies that are data-driven are five percent more productive and six percent more profitable than other companies. So the question remains, how to use Big Data in making business decisions, especially for CIO's, because their role in implementing IT-based solutions in a business is invaluable.
It has been time and again noted by the "Big Four" that CIOs who have taken an active lead to use Big Data exemplify a unique liberty to transform their businesses, and to make their roles more strategic and more influential than ever before. There is a debate wherein we have questions that if a CIO or anyone in an analytics specific role like Chief Analytics Officer or Chief Data Officer should lead a big data initiative or not, and the debate is getting more stale day to day because the key to lead Big Data initiative is to being innovative with the moving parts of the business. Most CIOs have settled in with an operational mindset and Big Data is giving them the answers to everything they are looking for. If we are having a CAO or CDO to chip in and lead big data initiatives, it would become another stale part of the company as they don't have the liberty to fine tune the moving parts of the company like a CIO does.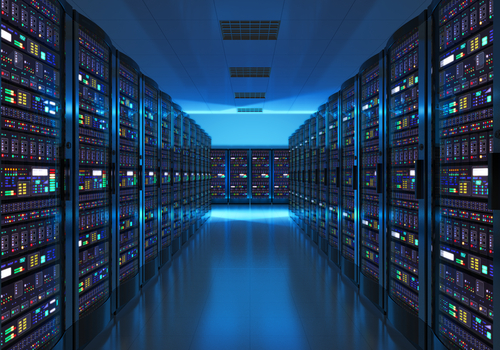 But there are further problems to address before we get onto 'Why, When, How,' Of using Big Data. There was a time in the past when we couldn't aggregate Big Data, It was too expensive. But times have changed now, storage has become cheaper and cloud has enabled us to collect Big Data. What can we do with Big Data? There are companies that already have Big Data but they stand disappointed as it's not creating value. The first essential step is to find the correlation in the data through Machine Learning, then only we can begin with predictive analytics.
Internet of Things(IoT) has been fueling the growth in the industrial sector which is on the hunt for more data. For the industrial sector, it is a completely different ball game as they can't connect everything to the cloud due to security reasons, a lot of correlation would be eventually done on the cloud but some of that data is going to be processed on the edge. Only a Data Scientist with a very good domain expertise of the industry can help optimise Big Data for Machine Learning. Else, we won't get an optimum result.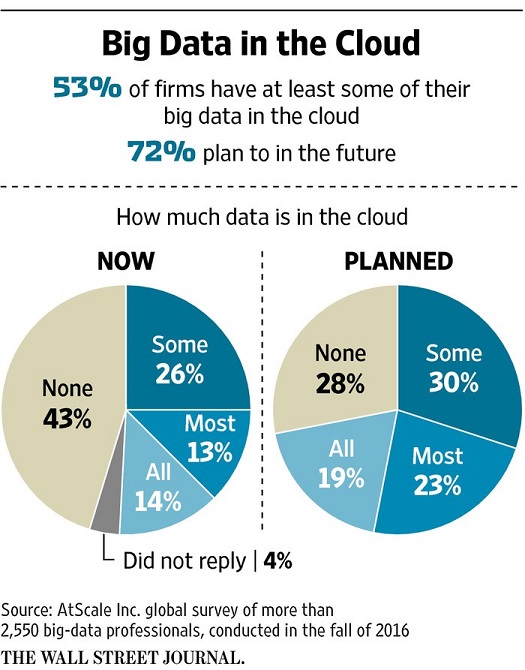 This architecture where CIOs are able to get maximum value out of Big Data is very much essential and can only be achieved if we integrate every moving part of the business with data. Data which can be stored, processed and correlated to solve problems and find solutions.
When a business is trying to respond to the customer that expects much more rapid change, IT must respond to that change. We can see a rapid change where companies are investing more on Cloud Computing, Big Data & Analytics rather that legacy desktops and server applications. CIOs are the driving force behind this shift and their effort to enforce such changes should always be appreciated. A CIO in the present day needs to be a full-blown business leader who understands both the impact of advanced new technologies on business metrics and how to make these new technologies effectively.
Another important aspect is that CIOs should keep asking questions like "What if we try to do it this way? How could this change make an impact for the business?". This type of ability to imagine the unknown is what CIOs need to unlock and build models that predict and optimize business outcomes.