How CEOs can prepare their business for 2021? 
The unexpected entry of COVID-19 and its consequences blew away the year 2020. Technology rose to the occasion and helped businesses cope with these changes to a certain degree. However, the "new normal" has proven that we can adapt and come through any mishap. A fresh surge in innovation and new technologies promise to help us deal with the new normal of 2021 and beyond. However, with future business technology trends shifting in real-time by consumer behavior, volatile markets have become a daily reality. As businesses emerge from a chaotic year, CEOs need to begin a rebuilding phase in 2021. It is not just a restoration because the rebuilding must form the foundation of a new era. Are you prepared for it? 
Fingent supports customers to ensure business continuity during COVID and enables employees to engage effectively during the current pandemic. Our business technology consulting solutions are tailored to address the unique requirements of various industries.  
Read more: 11 Practices Followed by Leaders to Build Resilience and Ensure Rapid Business Recovery 
This blog explores five such business technology trends CEOs need to follow in the coming year. 
1. Transformation of workplace and work culture
Work from home (WFH) has become a growing trend in today's work environment. While some businesses already practice a regular remote working option, COVID-19 has made WFH mandatory. 
As coronavirus's terror continues, most businesses have already considered the work from home set up as a permanent feature. Some companies have announced work from home for their employees till the middle of 2021. Few others went a step ahead and allowed their employees to work from home forever! According to an estimate by Global Workplace Analytics, 25-30% of the workforce will be working from home multiple days a week by the end of 2021.
This trend may worry CEOs as it involves a massive element of trust. Laying down work-from-home policies and metrics to ensure productivity will help.
2. Bridge gaps and renew relationships
"That unplanned kind of interaction that contributes so much to how we build relationships with people and how we build culture, those things are what are missing," says Andi Owen, CEO of Herman Miller Inc. 
Both CEOs and employees can empathize with Andi Owen's sentiments. Perhaps one day in the future, face-to-face meetings will return to normal. However, right now is the time to shift strategies toward the digital realm to improve relationships. 
Whatever the circumstances may be, businesses must ensure they have a defined work from home policy. For this concept to be practical, CEOs must ensure that the need for inspiration, connection, and a sense of purpose are met in the workspace. Though remote working makes it practically impossible to have in-person meetings, CEOs must ensure that their employees have newer ways to work – where they feel connected and enjoy a sense of purpose, though isolated. 
Additionally, businesses will need to adjust their marketing plans. This could include strengthening their online presence to gain and retain customers while keeping their employees engaged and happy. The most successful CEOs will find ways to improve their network even in the most challenging times.
Read more: 6 Ways to Ensure Business Success Through Strong Digital Presence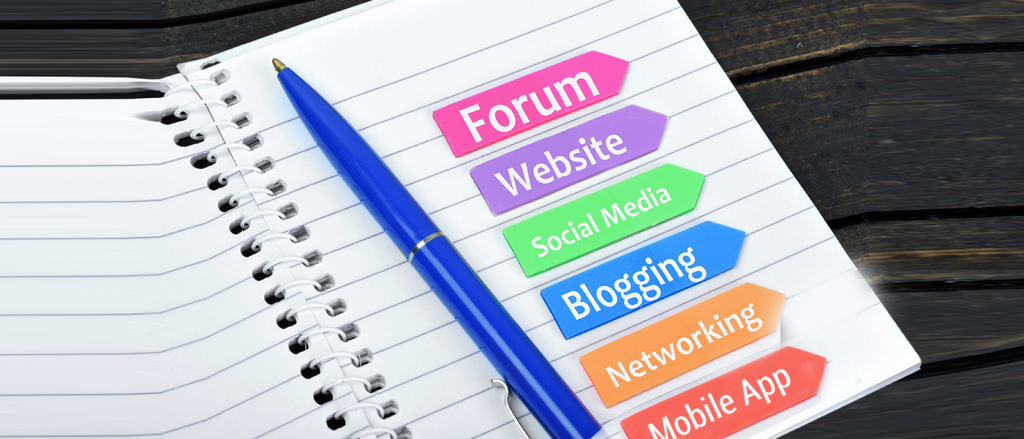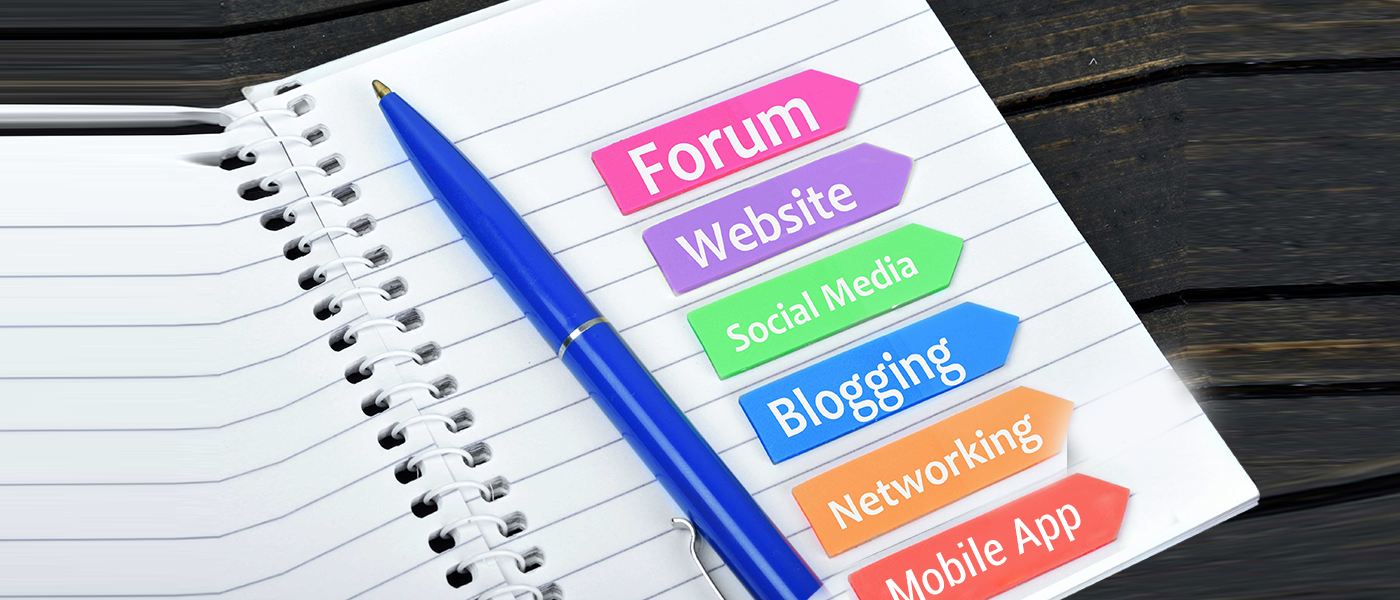 3. Embrace innovation and a creative approach
In the past, a CEO could be successful by specializing in certain areas while delegating other responsibilities. Some CEOs may shy away from embracing new ideas and technologies because they do not have the resources to commit to significant innovations. However, the pandemic has completely changed the business landscape. If a CEO is not prepared to accept new ideas and practices, it may turn into a business disaster. 
A successful business will always have data and technology at its core, but a successful CEO will encourage creativity in his employees and welcome new ideas and practices. He must have a hands-on approach to every sector of the business and communicate with employees, partners, and customers.
Read more: Prepare for the Future of Digital Innovation with these 10 Services From Fingent 
4. Better online presence 
All the trends mentioned before this – accommodating a work from home culture, strengthening the network, and embracing innovation – require businesses to improve their online presence and digital profile. It means that CEOs should revamp their online presence by following these tips:
Business websites must become more interactive yet easy to use. 

Improved customer service should be a top priority on your radar.

In addition to product launches, continue to update your social content on social media.

To build your audience, look at the suggestions in their feed. 

Include images and short video clips. 

Look for tools to increase time and bandwidth.
Read more: How Custom Website Development Services Can Increase Sales for Your Business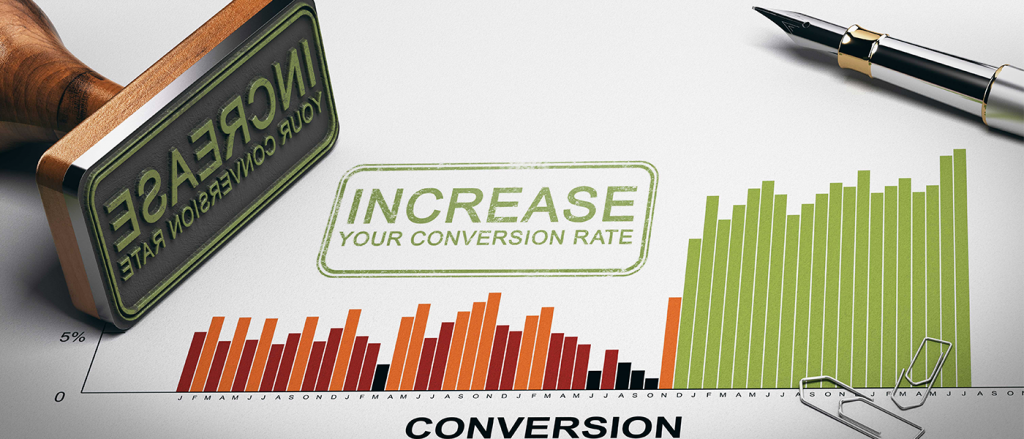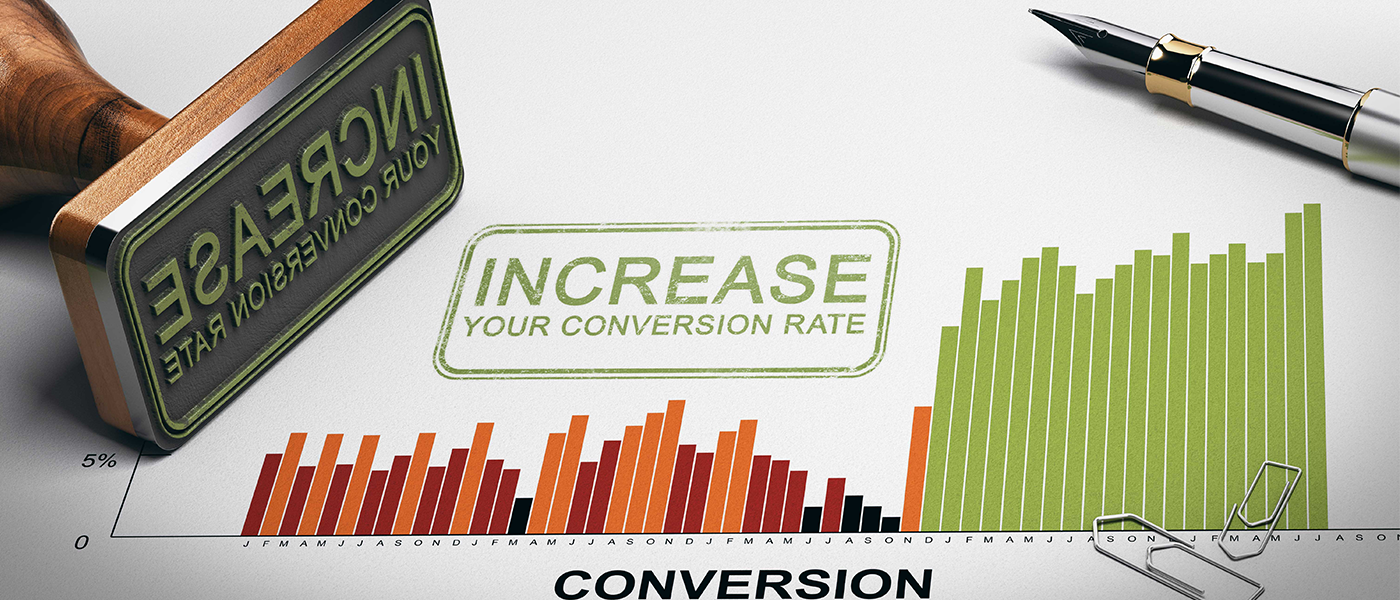 5. Flexibility is the key 
As the new year approaches, every business makes some long-term and short-term plans. However, 2020 taught us that the world could change suddenly and dramatically. Upheaval will continue as the pandemic persists, and we must contend with social and economic collateral damage. Businesses thus need to assess their ability to be flexible. 
"The supply and demand for office space may change significantly. Many people have learned that they can work at home or that there are other methods of conducting their business than they might have thought from what they were doing a couple of years ago. When change happens in the world, you adjust to it." – Warren Buffett, CEO of Berkshire Hathaway. The best thing a business can opt for during these historically tumultuous times is to remain flexible.  
Retooling for tomorrow
The coronavirus brought in an unprecedented whirlwind of changes. Technology has been so helpful to businesses in coping with a global economic crisis. The pandemic has been the catalyst for new tech trends, and it will continue to drive innovation to the new normal. 
CEOs who leverage these technologies born out of today's crises to their advantage have an opportunity to elevate their business. Though no CEO can predict what will transpire in 2021, you can get ready for the new year by focusing on these business technology trends. Talk to us and let us make your business equipped for a better tomorrow.
Digital Transformation in 2020: A Strategized Guide
Digital transformation refers to employing digital technologies to manage the business processes, company culture, and customer experience, which will help meet the changing industry requirements. It is applied to create new strategies as well as modify the existing approaches to different business roles, such as sales, marketing, and customer service. The digital transformation strategy directly reflects upon how a business engages with its customers in this digitally-advancing era.
Incorporating a digital transformation strategy in a startup or small business is very simple. They can easily future-proof the business by applying a digitally agile method of operation, which will help them grow productively. For an established business though, it may take some reimagining for integrating the right tools and technologies for the best digital strategy and transformation.
Related Reading: What considerations should be part of a company's digital transformation strategy?
What are the 4 main areas of digital transformation?
A digital transformation roadmap to success should include four key areas – customer engagement, empowering employees, optimizing operations, and transforming business models. Digital transformation is not just about adopting new technology or investing in digital tools, you need to be prepared for the changes, anticipate them, and drive innovation to remain competitive in the market.
1. Customer Engagement
Cultivating good customer relationships is the backbone of every thriving business. Maintaining a healthy connection with customers can be very easy by using digital tools. From addressing grievances quickly to promoting seasonal sales and offers, digital transformation can help improve the brand image through enhanced customer engagement, which will, in turn, lead to superior business results.
2. Empowering Employees
Building a dynamic company culture with digital technologies can lead to high performance and enhanced productivity. Digital collaboration and networking tools, for instance, can allow employees to work easily with different business departments and teams. This helps accelerate delivery, boost quality and efficiency, and drive greater employee satisfaction.
3. Optimizing Operations
A robust operations digitalization strategy can reform the business from inside out. Adopting digital tools for managing human resources, sales, marketing, manufacturing, finance, or any other business operation can give a comprehensive outlook of the current processes. With proper analytics and insights, businesses can easily manage the operations as well as fix the flaws for a better outcome.
4. Transforming Business Models
Digital business transformation strategy cannot be complete without changing how the business functions work. Leveraging technology to find innovative ways to introduce digital products can perfectly complement traditional offerings. In fact, marketing the brand and promoting the products and services digitally is the key to emerge as a flourishing business today.
Related Reading: 4 Questions to Ask When Your Business Goes Digital
How do you develop a digital transformation strategy?
Rapid digital development and evolution can be seen in every industry in the present day. If you want to keep up, you will need to have the right plan to make the best of the digital landscape. A digital transformation strategy framework allows you to understand your current state, identify your goals, and adopt the best measures to achieve those objectives.
Here is a three-step process to create your digital transformation strategy roadmap:
1. Analyze your requirements and align your business objectives
Developing a robust digital transformation strategy roadmap requires you to analyze the market properly. At the same time, you should also focus on your goals and evaluate how it will affect your current business model. Determine your vision for implementing digital transformation and think about how it will improve customer experience and company culture.
2. Plan your budget
You should also secure funding for your digital transformation. It is an ongoing process and usually involves technology-intensive investments. Therefore, you should have an idea of how much resources you can allocate for the initiative. However, the budget should be calculated keeping in mind all the business areas that would benefit from digital transformation. This way, you can structure the best IT transformation strategy by identifying priorities and establishing the scope of the process.
3. Evaluate the present to plan the future
It is also important to recognize your current business state. Simply trying to migrate to digital infrastructure will not work. You need to understand the current organizational structure, culture, business processes, operations, and employee skill sets. This will help you to categorize the pain points or opportunities that should be addressed at the earliest. It will also let you track the achievements in your digital transformation strategy roadmap promptly.
What are some of the best digital transformation examples?
Digital transformation has practical benefits for every business unit or department. Here are a few examples:
In marketing, it can help to find more customers for less capital investment. Digital marketing approaches can generate more leads and connect with potential customers, which results in greater brand awareness.
In sales, digital transformation can allow automation with analytics tracking and data-driven insights. By using the stats, businesses can promote the products/services that a consumer is likely to buy. Besides, the data and analytics can also help understand the effectiveness of current sales techniques and strategies.
As for customer support, digital transformation allows consumers to contact businesses quickly for any grievances related to the product/service. Customer support personnel can share information promptly across digital modes and find the best solution for the customer. When the company addresses their problems in time, it strengthens their relationship with the customer, which in turn leads to better customer retention.
Related Reading: Digital Transformation in Manufacturing
Implementing digital tools also facilitates improved collaboration between different teams within the organization. This is a must for streamlined business growth in today's highly competitive industry. That is why you should employ a reliable digital transformation strategy for your business. It will definitely help you discover new opportunities and make the most of powerful sales channels to increase business revenue. 
Fingent empowers businesses to build a strong foundation for smooth and cost-effective digital transformation that helps them discover new opportunities and revenue streams. Get in touch with our experts to learn more.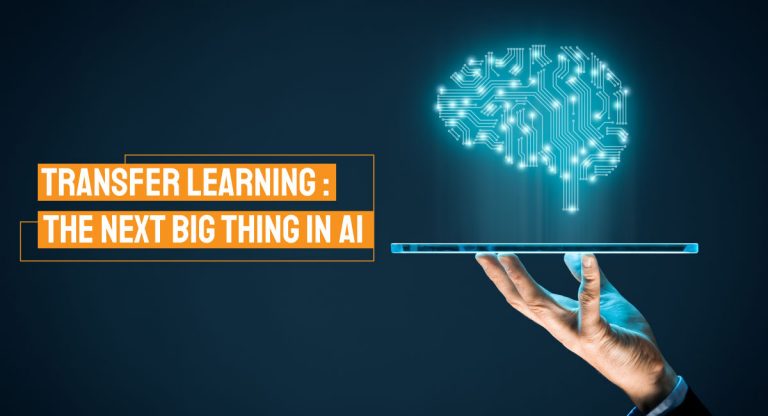 What is Transfer Learning and how can it help you?
Have you ever tried teaching a baby to recognize objects?
That's an example of Transfer Learning at work in its most elementary form.  Babies as young as eight months old can transfer learning from images to objects. As we grow, we continue to use the same method to learn things. We continue to use the knowledge we gain from one domain to learn other things faster in another domain. This is the concept in Artificial Intelligence that has come to be known as Transfer Learning. This blog discusses transfer learning and its vital role in the future of AI.
What is Transfer Learning?
Transfer Learning is a method in which a model developed for a particular task is used as a building block to solve a different problem. It is a domain of AI, which uses machine learning algorithms to improve learning capacities in one domain through previous exposure to another domain.
Currently, Transfer Learning is gaining much popularity because it can train deep neural networks with lesser data. The goal of transfer learning is to build a model that can be applied to different, yet related problem areas.
It is interesting to note that the pre-trained AI models are called "teacher" models, and fine-tuned AI models are called "student" models. For example, we need not learn and remember that a bus has wheels on four ends. Why? Because we are capable of relating it to what we already know: that a vehicle generally has four wheels. On the other hand, a computer needs to develop such logic by learning all the attributes of a bus. That is the reason why a computer needs much more data than we do. This is where transfer learning comes into play. Transfer Learning aims to reduce the need to use huge amounts of data, by using data available from related domains.
It is important to note that Transfer Learning is different from Traditional Machine Learning. Traditional learning works in isolation, in the sense that it is based on specific tasks and datasets, and separate isolated models are trained through this. The knowledge gained is not retained or transferable to other models. Transfer Learning, on the other hand, ensures that this knowledge is retained and leveraged to train newer models to perform different yet related tasks.
Related Reading: Classifying Knowledge Representation In Artificial Intelligence
Transfer Learning Collaborates Perfectly With AI
Being a fast-evolving frontier of data science, transfer learning can be used by data scientists to tap into statistical knowledge that is gained from previous projects. Its benefits are manifold. 
Boosts productivity:

Deep Learning and Machine Learning projects address solution domains for which huge amounts of data have already been collected, used and stored. The same work can be used by data scientists to develop and train fresh neural networks. This boosts productivity and accelerates the time required to gain insight into new modeling projects. 
Transfer Learning also enhances productivity when there are close parallels between the source and target domains. For example, deep learning knowledge gained from training a computer to translate from English to Arabic can also be partially applicable to help it learn to translate from English to Hindi.
Related Reading: Why Time Series Forecasting Is A Crucial Part Of Machine Learning
Risk Reduction

: At times, underlying conditions of the phenomenon that has been modeled might change radically. That will render the previous training data set inapplicable. On such occasions, data scientists can use Transfer Learning to leverage useful subsets of that previous training data from related domains as they now build a fresh model.
Transfer Learning can be used to predict certain problems in domains that are susceptible to highly improbable events. For example, a stock-market crash might be useful to predict political catastrophes. This way, Transfer Learning can stand at the forefront of data science by gaining and applying fresh contextual knowledge through various forms of AI.
Improves learning:

Transfer Learning can use the knowledge gained from source models to improve learning in the target model. This improves baseline performance. It also saves time because it does not have to learn from scratch.
Transfer learning allows the use of small datasets to solve complex problems.  If a new domain lacks sufficient labeled training data, transfer data can assist in leveraging relevant data from older modeling projects. Applications of deep learning generate enormous amounts of complex data. Managing such data manually would require a lot of human resources. Hence, Transfer Learning is critical for the success of IoT and deep learning applications. 
Achieve Higher Business Growth & Profits With Artificial Intelligence
Transfer Learning for Future Innovation
As machine learning and deep learning continue to accelerate, transfer learning will accomplish things with improved efficiencies that were unimaginable in the past. Transfer learning will support deep neural networks in running businesses more efficiently. 
In a tutorial called Nuts and bolts of building AI applications using Deep Learning, renowned professor and data scientist Andrew Ng predicted that "after supervised learning — Transfer Learning will be the next driver of ML commercial success." We are seeing that happen right in front of our eyes. Explore this revolutionary tool with Fingent's experts and see if this is something that could help your business.