Tag:
custom mobile app development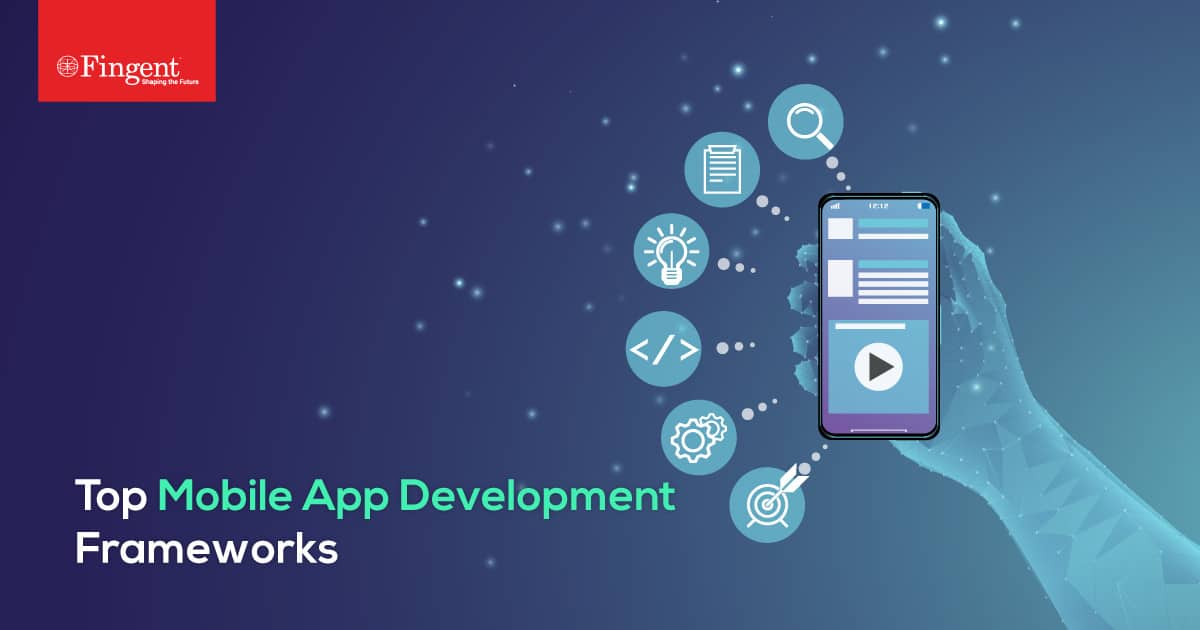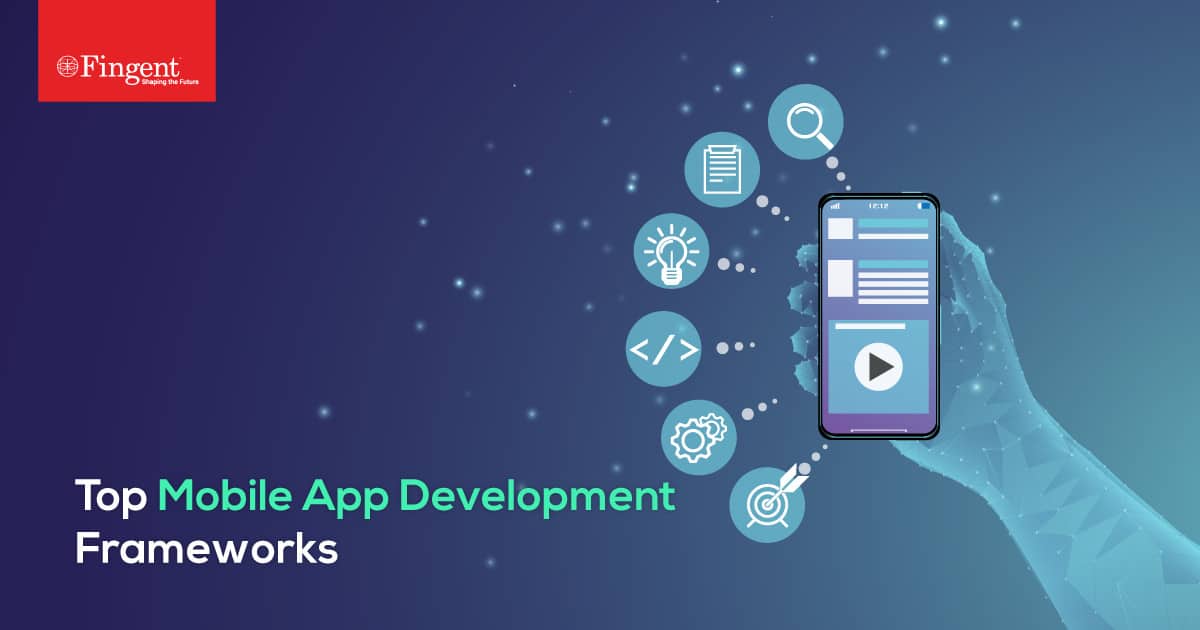 How Are Mobile Applications Transforming Businesses Today
Business mobile applications are a must-have for reaching diverse audiences and making immense fortune in today's digital-savvy market. Enterprise mobile apps help you achieve more than what you could with a run-of-the-mill website or a legacy desktop software. A mobile app built on the right technology stack improves your competitive advantage and drives ROI.
Mobile apps are changing the business and consumer landscapes like never before. More people are ditching their desktops and are solely relying on smartphones to access product data, compare competitors, and make purchases online. If the internet helped boost your brand's global presence, mobile apps push you a step further by transforming the way you do business. Today, mobile apps are a platform to share information, collaborate with vendors and partners, and interact with customers located anywhere in the world. From the basic productivity apps like calendar, email, and contacts to the trendy AI-powered ecommerce apps and healthcare wearables, mobile apps have come a long way.
According to eMarketer's analysis, the US adults spend more than 88% of their mobile time on apps and a large majority of them prefer in-app experiences. This is inspiring news for mobile app developers, publishers, and businesses. With a solid grasp of the top mobile programming languages, frameworks, and app development platforms, you can build world-class mobile apps that users will download and use.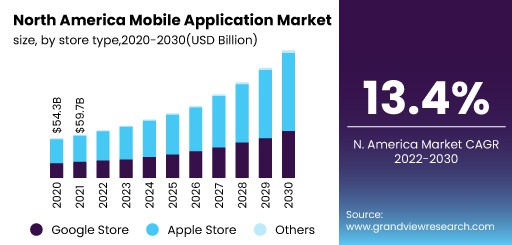 Five Major Programming Languages Used To Develop Mobile Apps Today
1. Swift
According to Statcounter, iOS claims 55.45% of the mobile OS market share in the US. The unfading loyalty of Americans to Apple devices makes iOS mobile app development more relevant than ever. All you need to do is to choose the right technology stack for your mobile application. If you are planning to develop a native iOS app, then Swift should be on your radar. Swift is a game-changing, open-source language in the iOS application development space that is designed to be safe, fast, powerful, and intuitive. It is highly regarded as a successor to both C and Objective-C languages. The Swift code is interactive, fun, and easier to maintain and read, with a lightweight, yet expressive syntax that allows complex ideas to be conveyed in a clear and concise manner.
Top Features of Swift
Optimizes performance for a wide variety of use cases
Built-in error handling eliminates mistakes and makes code more readable
Clean syntax in Swift makes APIs easier to read and maintain
Keeps memory usage to a minimum and prevents garbage collection overheads
Streamlined closures to perform powerful custom transformations
Swift code is interoperable with your existing Objective-C files in the same project
2. C++
3. Java
4. HTML5
5. PHP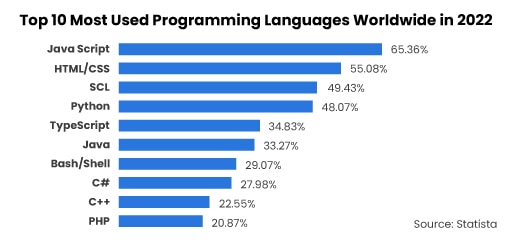 Top Tools That Can Help You Get Started With Building Your Own Mobile App
These developer tools are perfect for building mobile apps from scratch and even offer multi-platform capabilities for reaching larger audiences.
Types of Mobile App Development Frameworks
A mobile development framework is a software library or framework that provides an underlying structure to enable the development of mobile applications for a specific environment. In general, there are three broad frameworks:
Native mobile app frameworks enable platform-specific development. A native framework is designed to build applications for a specific operating system, such as iOS, Android, or Windows. For example, Java and Kotlin are used for developing native Android apps, while Objective-C and Swift are used for developing native iOS apps. Native applications take advantage of the device-specific hardware and software to offer highly optimized performance and results.
2. Web-Native Mobile Apps
This framework is an approach to promote cross-platform mobile development. Most cross-platform frameworks support developers to build mobile apps with the web languages they already know, reducing the learning curve and development cycle. Frameworks like Ionic, Xamarin, React Native, and Flutter enable organizations to build truly native mobile applications for iOS and Android as well as mobile-optimized Progressive Web Apps (PWAs).
Hybrid frameworks combine the features of both native and cross-platform frameworks. This framework offers plugins that allow developers to embed the code written using standard web technologies (HTML5, CSS3, and JavaScript) into a native application. For example, Apache Cordova offers plugins to connect its framework with native APIs like camera, GPS, notifications, and much more to deliver a native mobile experience. Ionic framework's Capacitor plugin helps create web native apps which also run natively on iOS and Android mobile devices.
Leading Mobile Application Development Frameworks That Developers Should Explore
Check out the top seven mobile application frameworks that developers should be pursuing currently to build award-winning mobile apps.
Top Trends in Mobile App Development
Mobile app development in the coming years is going to be faster and smarter. Here are some of the mobile development trends that will reign supreme in this decade:
1

Artificial Intelligence
Incorporating Artificial Intelligence (AI) and Machine Learning (ML) in mobile app development will significantly reduce the errors that are often overlooked by human programmers. McDonald's fast-food chain leverages AI and big data to personalize their drive-thru menus for each customer. The use of AI in telemedicine apps reduces the time spent on administrative tasks.
Automated warehouses, smart logistics apps, chatbots, voice assistants, voice recognition apps, predictive analytics for personalized recommendations in e-commerce, and security apps with facial recognition for fraud prevention are some of the top use cases for
AI in mobile apps
. AI integration will improve user engagement and save businesses a lot of money.
Statista reports that by the end of 2022, the total value of mobile e-commerce sales in the United States will surpass 430 billion USD. Users are increasingly relying on mobile payment and shopping apps to buy and sell goods and services, pay bills, book flight tickets and hotels, and conduct numerous day-to-day financial transactions.
As of 2021, nearly one-third of the US consumers have bought something online every week via their mobile phones. Gen Z and millennials show a higher inclination towards contactless payments, enabled via in-app mobile payment services, such as Apple Pay and Google Pay. Pursuing the mobile commerce trend is a must for your business to stay competitive and recreate the success model of ecommerce giants like Amazon.
The use cases for
AR in mobile apps
is continuing its upward trend in 2022. By the end of 2024, the number of mobile AR users will reach 1.73 billion. AR is widely used by retailers, educational institutions, healthcare providers, workforce management teams, ecommerce companies, industrial manufacturing units, and other industries to create powerful mobile user experiences that help them gain a competitive edge.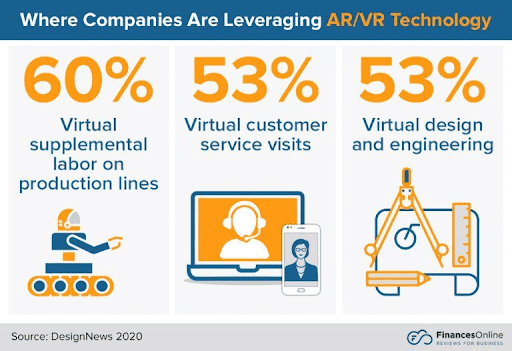 Like AR, VR is also transforming mobile app development today. VR can connect with phones, apps, and wearables to enhance the user experience and content perception of fully functional mobile apps. According to Design News, 29% of manufacturers reported an increase in their productivity and efficiency since they implemented AR/VR technology into their organization.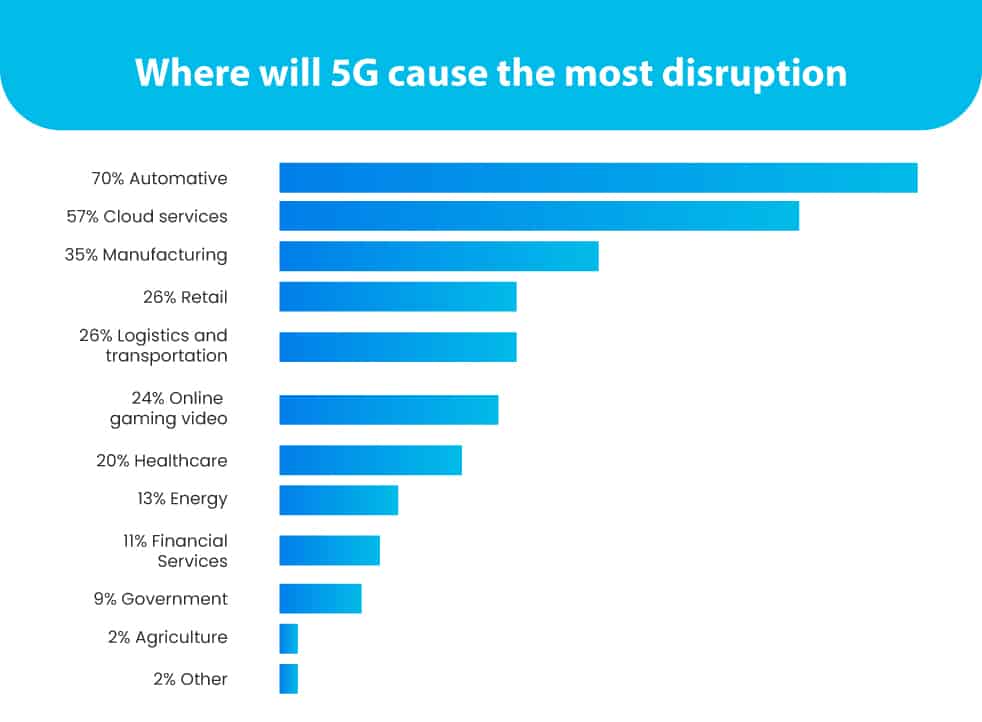 5G, the fifth generation mobile network, is the latest global wireless standard for broadband cellular network that virtually connects machines, devices, and objects to deliver users a uniform user experience loaded with higher data speeds, improved reliability and availability, colossal network capacity, and ultra low latency. 5G will transform the way mobile applications are created and used. Cisco estimates that by 2023, more than 10% of the global mobile devices and connections will be 5G-enabled. 5G will drastically improve the speed and efficiency of mobile apps, allowing developers to add new features without risking the app's performance. 5G is expected to boost network efficiency and traffic capacity, with an estimated 10x decrease in latency. Source: Business Performance Innovation (BPI) Network Survey, BNI, 2019
The increasing shift of web and mobile apps to containerization and microservices is popularizing the adoption of low-code apps today. Low-code app development platforms like Mendix, Appian, Microsoft Power Apps, and Zoho Creator provide a visual development environment with pre-built connectors, smart services, drag-and-drop modelers, and components to create apps quickly.
According to Forrester, over 75% of the apps developed in 2021 were built using low-code platforms for reducing the time to market and addressing the shortage of skilled developers. Low-code mobile development allows businesses to quickly roll out their apps, minimize complexity in development, swiftly adapt to market changes, reduce hiring costs, and maintain a consistent user experience.
6

Accelerated Mobile Pages (AMP)
Your mobile app's loading time impacts your bottom line. An e-commerce site that makes $100,000 a day will lose $2.5 million sales annually, even if there is a 1-second delay in its loading time. Accelerated Mobile Pages (AMP) plugin launched by Google is becoming a mandatory factor that determines your mobile site's ranking. AMP-optimized web/ mobile pages will rank faster and better, and own the double-chance of converting visitors into customers.
Fingent's Mobile App Development Case Studies
At Fingent, we specialize as an enterprise
mobile development company
. Our cutting-edge mobile apps are game-changers and life-savers for many of our clients, including the ones below:
1. Customized Mobile App for Travelers
Our customer is a real-time safety measurement and rating platform that enables travelers to gauge their personal safety level at any moment, from anywhere. Fingent helped them create a customized mobile app to assist travelers with personalized and quantifiable travel security content.
Fingent's Solution: Highlights
2. VR-integrated Mobile App for a University
A leading university in the United States wanted to make their programs and courses more accessible to students from the underprivileged areas of the state. They wanted to develop a highly-interactive mobile app that could help students pursue learning and explore career paths without complications.
Fingent's Solution: Highlights
How Can Fingent Help in Mobile App Development
Investing in
custom mobile app development
is the right way to match your business model to your key audience's behavior. If you are an influential enterprise with an active mobile app in the market, your mobile app growth strategy should focus on improving your existing product with the latest mobile technologies and deliver more value to customers.
Fingent specializes in mobile app development and our experts can position your app for success, right from idea to launch. Leveraging insights from the above mobile app development tools and frameworks can help you get a leg up on the competition, cut costs, improve your brand's visibility, and engage your customers in incredible ways. Contact us to know more.
FAQs on Mobile App Development Technologies
M-commerce and Application Performance Management will Reign
Nearly 179 billion mobile apps are downloaded for big and small businesses every year. Unless you live under a rock, our guess is that you may have considered developing an app to help consumers to land straight on to your responsive website. Today, the mobile app technology is being driven by consumer needs and habits. A futuristic vision is essential for successful M-commerce even if competition is slack.
The following tips will help to engage your potential consumers who are glued to their smartphones 24 x7 into your business.  We will also see why application performance management will reign in 2018.
This chart represents the guideline to create a successful biz-app.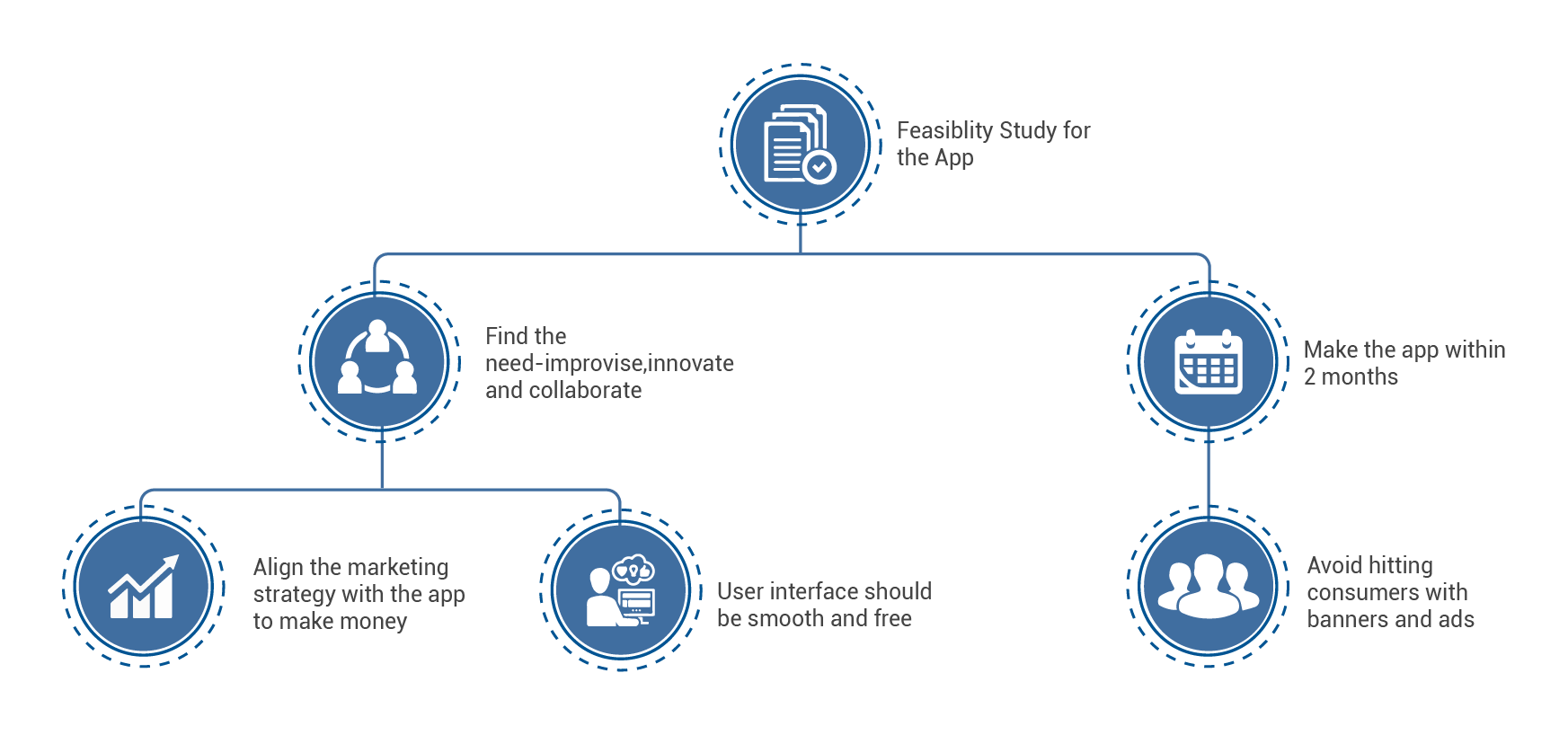 Market Research Determines the Feasibility of the App
Apps are profitable for all businesses.
From the number of apps you have on your smartphone, its profitability can be gauzed. As biz-apps grow exponentially, they are a single platform to promote a brand/product, give an ad, offer rebates or codeshare for freebies. This mobile channel offers a fantastic range of processes. But for its success, market research and feasibility are absolutely vital. Hundreds of biz-apps are downloaded, and some fail miserably either because the consumer undermines its actual utility and relevance, or the app fails to bring anything new compared to its competitors in the market. Hence a feasibility report before developing the app is vital. Ask yourself-do people need your app? Are you fulfilling any specific need? Ground level figures will indicate if the app is worth or it needs to be tweaked to suit consumer preference.
Improvise and Innovate
If an already existing app fulfills the need, why should you still make one?
If the feasibility report reveals that you can bridge a gap (improvise) or add (innovate), then go ahead and create the app. It will answer the pain points of the consumers and they will appreciate it.
Make the App in Two Months
Although it is a long period, don't delay further.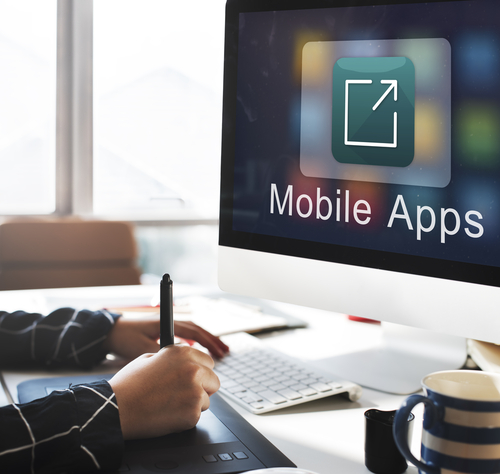 Let's put it this way- apps also have a shelf life or an expiry date. If you have done a study and waited for 3 months, by then the consumer habits might have changed! They are fickle-minded and will move on to another vendor and brand who addresses their pain points better. Quickly launch the app to ensure that the reports are relevant to the research.
M-marketing is Gaining Traction
Yes, it is trending to market via apps.
In the peak season, your product will need to go public/live. Develop and launch the app a little before that and script out the marketing strategies. Align them together for best results. Ensure to make use of optimization searches.
The App Should be Smooth
Expecting a consumer to navigate is counter-productive.
Most consumers may have smartphones, but are not smart enough to use them! An easy interface and download are recommended. An easy-peasy app will be appreciated by all consumers. Not only the download but also its continuous use should be considered. No one will bother to learn how to use it. So, make your business app intuitive and progressive.
Do not Overdo Ads and Banners!
Too much of ads and banners ruin the user experience.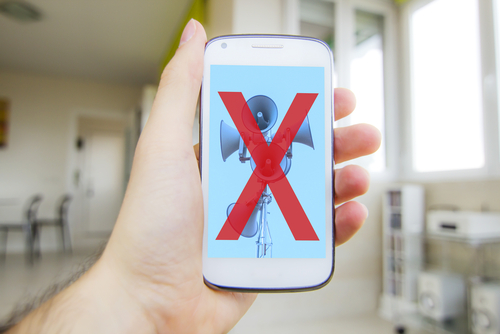 One of the reasons for mobile app failure is the number of ads added. A consumer can delete it anytime if he finds it is bothering his browsing experience. This is a very broad hint and not just a friendly tip!
Application Performance Management (APM)
Why is it poised to rule in 2018?
The new generation of smartphones are designed to integrate various kinds of apps. The screen size, resolution, ability to navigate the content are just a few things that will drive the success of a potential app for m-commerce. A single device platform works well. Can it be transferred to another device? That will surely make it more versatile for better user experience. Thus one needs to apply mobile metrics to solve the double trouble. This is where APM is useful for the qualitative behavior of the app. The tools for its feasibility can be equally challenging as they collect the data, assist in monitoring, providing insights and then ultimately align it with the business.
A mobile app offers tremendous potential for efficiency, growth, increased revenue, but only if executed right. The development stage is most critical, for faulty execution can render the effort waste, and result in a dysfunctional app that impedes rather than facilitates the business.
Success in developing mobile apps requires clarity of purpose and focus, and to attain it, developers and other stakeholders need to ask some crucial questions.
1. What is the Purpose of the App?
Many times, enterprises are too caught up in the mobility hype, and develop apps just for the sake of it. Such apps may not have a specific purpose, and may actually be another version of the corporate website.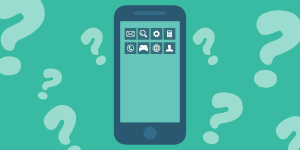 Successful apps are highly focused, catering to a specific function, purpose, or niche. Zero in on the specific purpose, or the precise problem for which the app is being developed. Consider why an app is required for the purpose, how customers may benefit out of it, and how an app can be a better option than a responsive website.
2. Who are the Key Stakeholders?
It is imperative to identify the stakeholders associated with the app upfront. Understand who owns the app, who is funding it, who will be using it, who will benefit from it, who will be responsible for the data that would keep the app functional, who would be responsible for day to day maintenance of the app, and so on. Questions such as who are the decision makers, who all are empowered for the business side of the app, and more, are also pertinent.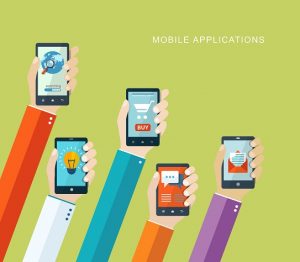 The success of any app depends on successful communication with the stakeholders, to understand their requirements, gain clarity on their role, and take feedback. Understanding end users enable app designers to tweak their profile, improving the power of the app considerably.
3.What is the Deadline?
The deadline to release the app is often a function of the purpose. For instance, if the app is meant for a specific sporting event or concert, the entire work becomes waste if the app is not up and running in time for the event. Even otherwise, things change in today's fast-paced world, and tight deadlines are more the norm than the exception. Even a few days delay can make a big difference in the patronage of the app, or the app serving its intended purpose.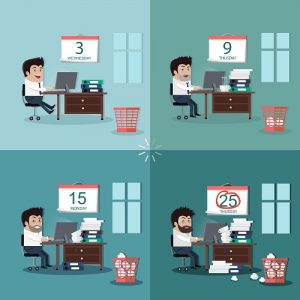 Related to the deadline is the release schedule. It is common enough practice to have multiple release dates for an app, with each release adding new functionality on an incremental basis. Many apps launch different versions, such as for iPhone and Android, on different dates.
4.What is the Programming Methodology?
A basic upfront requirement when it comes to creating a mobile app is creating a wire-frame, which makes explicit how the user will experience and interact with the app. The visual designs and UX is also critical and requires addressing at the very onset.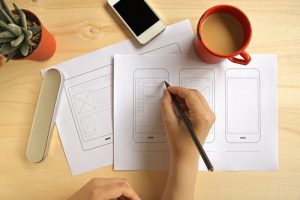 Another essential requirement is to create product backlog that enables defining and prioritizing the functional and nonfunctional requirements of the app.
Any app requires application programming interfaces, outside services and systems, and integration with third-party vendors. Research on these aspects, arrange for the necessary integration, and factor in the time taken for achieving such validations.
5.How is the App going to be Hosted?
Consider whether the app would be plugged into an existing infrastructure, or whether new infrastructure, such as hosting space, need to be provisioned.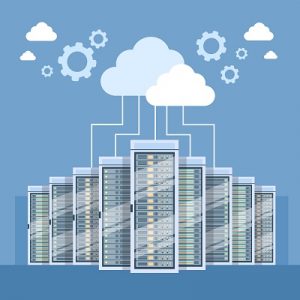 Apps also require post-launch support for bug fixes and tweaks based on user feedback.
6. From where will the App be Downloaded?
The delivery channels of the app can impact the design of the app.  For B2B and B2C apps, getting listed on Google Play and iTunes store are critical, and the requirements for listing needs to be addressed at the design and development stage.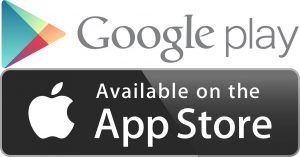 Read this blog to get few quick tips for faster approval of iOS apps.
7. What is the Security Blueprint?
Security is an important consideration in today's high-stakes business environment. Provision adequate security protocols and ensure the code is secure, to pre-empt hackers attacking the corporate network through code vulnerability. A related task to be complete is drafting the privacy policy of the app.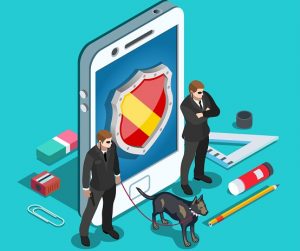 8. Are there Corporate Guidelines or other Considerations to Adhere to?
Enterprise apps may have to adhere to corporate guidelines, such as branding conventions, consistent screen design, the design of the icons, and more. The impact is mostly felt in design considerations.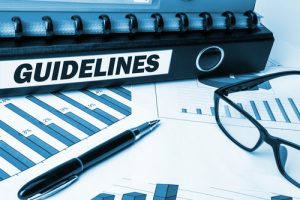 9. What are the Risks Associated with the Project?
Any app development will face risks and uncertainties that could impede or even subvert the project, or at the very least let timelines go awry. A best practice is to build a risk register at the onset, and document the actions and the stakeholders responsible for the action, for each risk factor.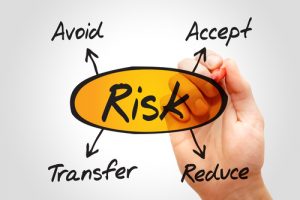 10. What is the Budget?
The budget is often overlooked when it comes to developing mobile apps, and a major reason is the difficulty in estimating one. With the fragmented mobile marketplace, there are too many variables at play, including multiple operating systems, different testing environments, and more.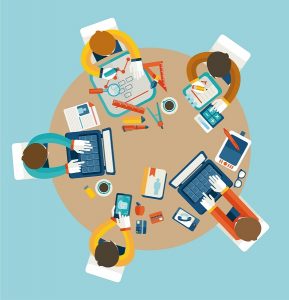 Also, an app project goes much beyond the coding and compilation. It involves several critical components such as researching for the app, undertaking competitor analysis, designing an intuitive UX, and more, and all these tasks can influence the budget in a big way. There are also hosting costs, on-going optimization of the app when in use, costs for push notification services, costs for scaling the back end as the user base grows, and more.
The possibilities are endless, but the budget brings in a reality check. The trick is to optimize the possibilities within the constraints of the available budget.
There is no one-size-fits-all method in developing a mobile app. The best approach is customising the process to suit the client. It requires the services of a seasoned and experienced partner who knows to ask the right questions, and guide the client to get the right answers as well. We are competent in this front, having successfully developed a diverse range of mobile apps for many clients, cutting across industries. Contact us now and kick-start your enterprise app development process.