Tag:
custom mobile app development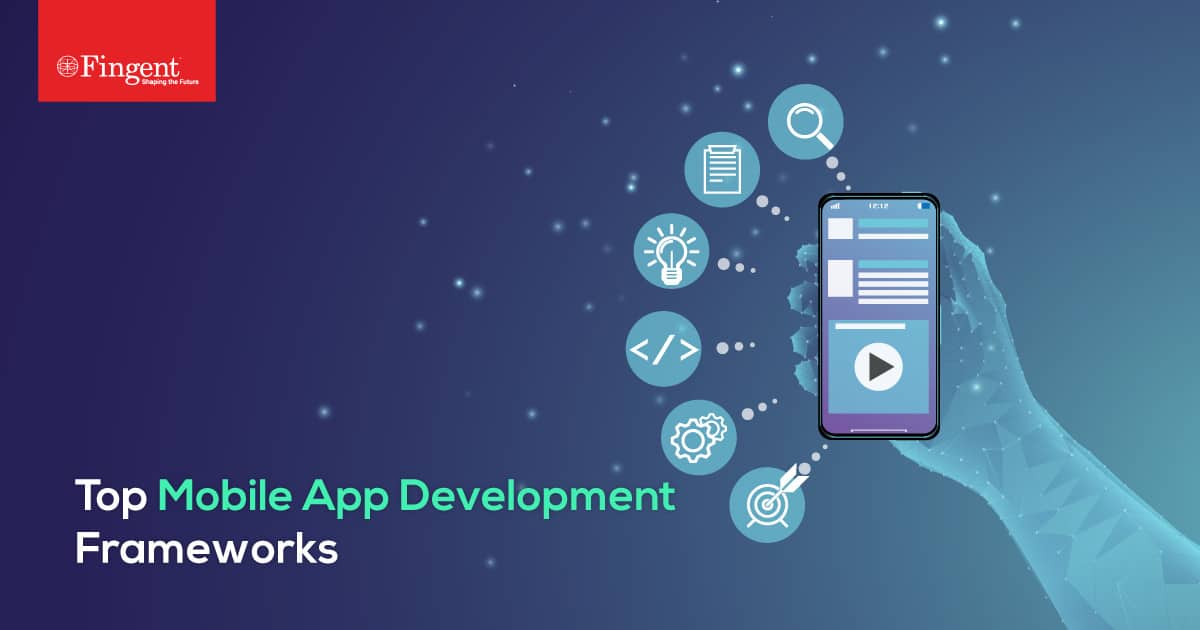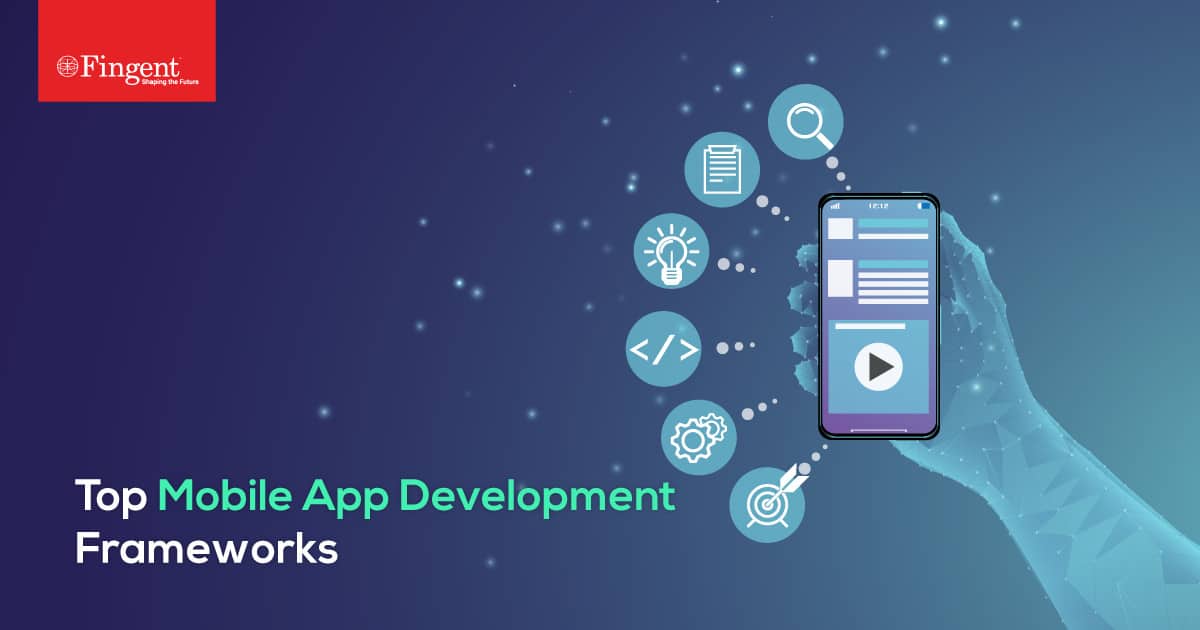 Leading Mobile App Development Frameworks in 2021
The COVID-19 forced social distancing and lockdown policies are driving a steady rise in mobile usage. In Q3 of 2020 alone, 33 billion new apps were downloaded globally, according to a recent report. Mobile users worldwide have spent 180 billion collective hours each month of the third quarter, with a whopping spend of $28 billion on technology apps. Undoubtedly, the pandemic would have a lasting impact on mobile app development trends and technologies going forward, just like how it transformed the consumer mobile behavior. 
It is true that a well engaging and standout business app will enhance branding and retain customers. Every business that wants to sell its products, extend assistance, offer service, or share information will definitely strive to make its mobile app user-friendly and accessible to customers. Besides identifying how your mobile application will function or what resources you'll require, it's important to figure out which mobile development platforms or technology in mobiles will serve your needs better. 
Watch Video: How to choose the right mobile app development approach
Let it be Android mobile apps development, iOS, hybrid, or cross-platform, you need to familiarize yourself with the mobile development application tech in vogue. 
Five major programming languages used to develop mobile apps today
The five major programming languages that are largely used for mobile app development include:
1. Swift 
If you are building something specific to Apple OS (native to Apple), Swift is the language to seek. Swift is a popular iOS application development language that offers advanced features with minimal coding that can be easily maintained. Swift is a powerful and intuitive language loved by Apple developers who use it for macOS, iOS, watchOS, tvOS, and so on. 
2. C++ 
C++ forms the simplistic base for most of the programming languages and possesses the power to create dynamic technology apps. C++ is highly sought after today to develop multi-platform apps. You can write code in C++ to develop the application once and use it on different platforms (Android, iOS, and Windows) without sacrificing the app's performance or security. The simple and effective compiler-based approach makes it a versatile tool that can be used for multiple platforms. Its sister language, Objective-C, was earlier used for app development in Apple systems, prior to the introduction of Swift in 2014.
3. Java 
Since the introduction of Android in 2008, this object-oriented programming language has been the popular and official language for Android mobile app development. An extremely versatile language, Java helps keep your app flexible, modular, and extensible. Java is easy to handle and many open source libraries are made available for users to choose from. 
4. HTML5 
There is no better technology to use than HTML5 if your organization is looking at developing web-frontend applications for mobile devices. Organizations that consider cross-platform mobile app development as a daunting task often resort to HTML5 as it helps you deliver the right functionality and exceptional user experience. The "write-once-run-anywhere" advantage offered by HTML5 accelerates your time to market, improves your app's visibility, makes development affordable, and supports offline browsing. 
Design Your Own Mobile App
Fingent's expertise in professional mobile development has benefited clients of various industries to augment their customer experience. Get in touch with our experts today to know more.
Get A Free Quote!
5. PHP 
A rather easy language to learn, PHP is object-oriented and uses a three-layered model to help create dynamic mobile apps and web applications. It is highly suitable for apps that require database integration. Popular PHP frameworks such as Laravel, Lumen, CodeIgniter, and Symfony are being used extensively for building mobile apps that require complex backend and exhaustive data migration. Large scale app projects prefer this open-source language a lot as it simplifies caching, authentication, and even routing. 
A host of advanced technology tools are available for those who are looking forward to creating their own mobile apps using these programming languages. These developer tools are perfect for building mobile apps from scratch and even offer multi-platform capabilities for reaching larger audiences.
Read more: How to Empower your Business with an iOS Application
Top tools that can help you get started with building your own mobile app 
1. PhoneGap
PhoneGap, also known as Apache Cordova, is an open-source mobile app development framework that uses CSS3, HTML5, and JavaScript, to create native applications for Android, Windows, and iOS. This framework allows mixing native and hybrid code snippets which results in apps that are neither truly native mobile nor web-based applications. 
2. Appcelerator 
This open-source framework is the best choice to develop hardware-based apps. The framework uses HTML, PHP, and JavaScript to create native apps for iOS, Android, and Windows UWP.
3. RhoMobile 
RhoMobile Suite is based on the powerful Rhodes open-source framework that supports native app development for multiple platforms. It's highly used to build cross platform and native consumer and enterprise mobile applications. RhoMobile uses web technologies like  CSS3, HTML5, JavaScript, and Ruby to build apps for most of the operating systems including iOS, Android, and Windows.
4. WidgetPad 
WidgetPad is one of the best open-source frameworks for cross platform mobile application development. It uses web technologies like JavaScript and HTML5 to offer a multitude of options like source code editing, versioning, and distribution. This open-source framework enables developing applications for platforms like Android, iOS, and web.
5. MoSync 
MoSync is an open-source multi-platform mobile app development kit that utilizes programming languages such as JavaScript, PHP, Ruby, and Python. It is integrated with Eclipse-based IDE and enables native mobile app development for multiple platforms using C/ C++ programming.
Case Study: Explore how a Video Making Mobile App developed by Fingent transformed our customer's experience. Click here to download the case study!
Leading mobile application development frameworks that developers need to explore in 2021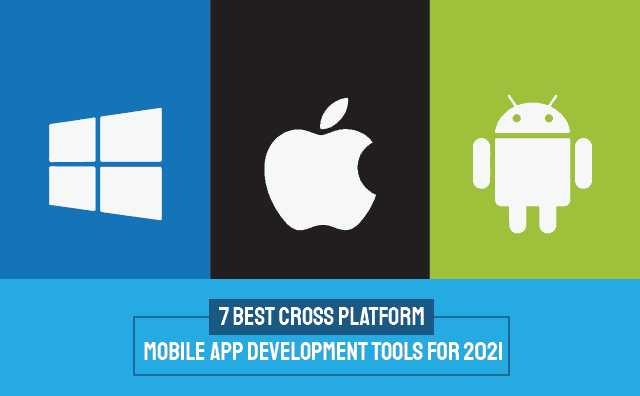 1. Flutter 
Flutter is the new trending cross-platform mobile application development technology in town. It uses "Dart" as a programming language instead of JavaScript which facilitates rapid and effective analysis, fabricates UIs, includes highlights and fixes bugs in milliseconds. The open source cross-platform SDK by Google extends a wide range of plugins backed by Google and allows mobile apps to be built for both Android and Apple iOS platforms.
2. React Native 
This JavaScript open-source framework has become the most preferred native mobile app development technology. It offers ample support to IDEs and other mobile app development tools and enables the development of native apps for iOS and Android platforms. ReactNative framework allows to build native mobile apps with JavaScript, using the same design as React. Apps built using React Native are real mobile apps, that cannot be distinguished from an app built using Objective-C or Java or Swift.
3. Ionic
Ionic uses the HTML5 programming language and is widely preferred for mobile app development today. It combines HTML, CSS3, and JavaScript to build native apps and create their UI functionalities with ease. This mobile app development technology works on iOS's UIWebView or Android's WebView. Ionic is built on top of Angular JS and Apache Cordova. Ionic is the easiest way for web developers to build, grow, and scale cross-platform mobile apps.
4. Xamarin 
This cross-platform framework with coding advantages of C# uses single code across iOS, Android, Windows, and other platforms. With the benefits of code sharing, Xamarin builds applications that render exact native app experience. It is the most time and cost saving framework for mobile app development. Xamarin allows you to deliver native Android, iOS, and Windows apps with a single shared .NET code base. The framework offers access to the full spectrum of functionality exposed by the underlying platform and device, including platform-specific capabilities. 
Get your FREE mobile app specification template here!

5. NativeScript
Originally developed by Progress (Telerik by Progress), NativeScript is one of the most desired open source frameworks to develop Apple iOS and Android apps today. NativeScript allows developers to build mobile apps using JavaScript or by any other language that trans-compiles to JavaScript (eg: TypeScript). Native API reflection, Angular integration, and Vue.js integration are some of the notable features of NativeScript. The framework also allows developers to re-purpose third-party libraries from Maven, npm.js, and CocoaPods into their apps without using any wrappers. 
6. Felgo
Felgo, previously known as V-Play Engine is a popular cross-platform development framework used to create mobile games and apps. Felgo uses Qt as its core framework which simplifies the development of games and apps. With Felgo, you can create flexible and modern apps compiled natively from a single code-base for Android, iOS, Desktop, Web, and Embedded platforms. 
7. Mobile Angular UI
Mobile Angular UI is an open source mobile framework that combines the best features of Angular js and Bootstrap 3 syntax, including the missing components of Bootstrap. It provides fresh UI components such as navbar, sidebars, modals and overlays, switches, etc. Since it makes use of Angular js and Bootstrap, it's easy for developers to learn the framework and get started. Mobile Angular UI allows businesses to build HTML5 hybrid mobile and desktop apps with less effort. 
Are you looking forward to building an innovative mobile app to boost your revenue?
Get your FREE mobile app specification template here!
Trends that will dominate the mobile app development arena in 2021
Read More: Mobile App Development : 4 Tips To Consider
Thus, we come to the conclusion that mobile apps have become the most convenient source of contact between businesses and customers. But when it comes to choosing the best technology to create exemplary mobile apps, there are multitudes of options. The best way is to have a ground plan and seek the help of a custom software development company like ours that offers full-cycle app development as per your requirement. Talk to our expert right away! 
One platform to accelerate learning & skill development
Skill Lake hosts different learning modes that help your employees master the needed skills and expand their knowledge for higher productivity at work.
Try Skill Lake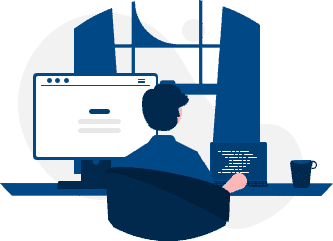 M-commerce and Application Performance Management will Reign
Nearly 179 billion mobile apps are downloaded for big and small businesses every year. Unless you live under a rock, our guess is that you may have considered developing an app to help consumers to land straight on to your responsive website. Today, the mobile app technology is being driven by consumer needs and habits. A futuristic vision is essential for successful M-commerce even if competition is slack.
The following tips will help to engage your potential consumers who are glued to their smartphones 24 x7 into your business.  We will also see why application performance management will reign in 2018.
This chart represents the guideline to create a successful biz-app.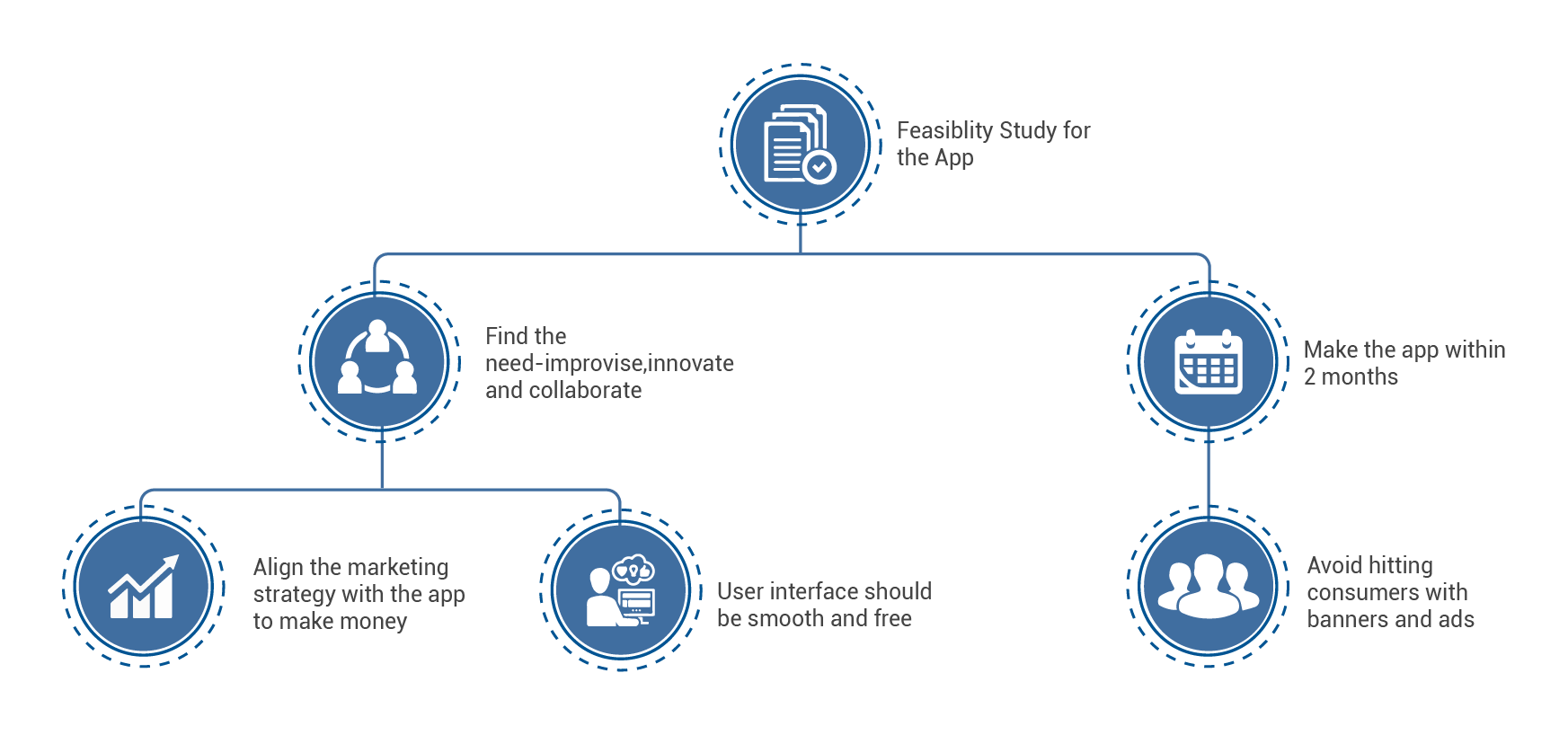 Market Research Determines the Feasibility of the App
Apps are profitable for all businesses.
From the number of apps you have on your smartphone, its profitability can be gauzed. As biz-apps grow exponentially, they are a single platform to promote a brand/product, give an ad, offer rebates or codeshare for freebies. This mobile channel offers a fantastic range of processes. But for its success, market research and feasibility are absolutely vital. Hundreds of biz-apps are downloaded, and some fail miserably either because the consumer undermines its actual utility and relevance, or the app fails to bring anything new compared to its competitors in the market. Hence a feasibility report before developing the app is vital. Ask yourself-do people need your app? Are you fulfilling any specific need? Ground level figures will indicate if the app is worth or it needs to be tweaked to suit consumer preference.
Improvise and Innovate
If an already existing app fulfills the need, why should you still make one?
If the feasibility report reveals that you can bridge a gap (improvise) or add (innovate), then go ahead and create the app. It will answer the pain points of the consumers and they will appreciate it.
Make the App in Two Months
Although it is a long period, don't delay further.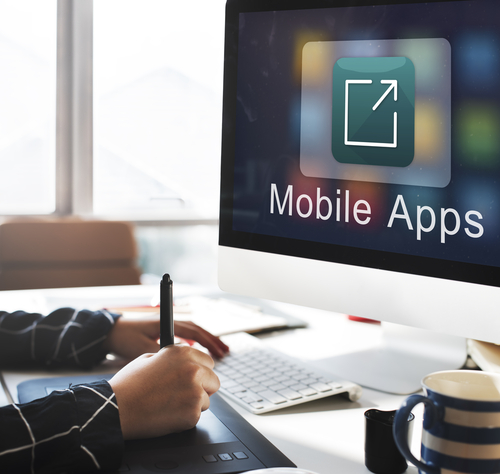 Let's put it this way- apps also have a shelf life or an expiry date. If you have done a study and waited for 3 months, by then the consumer habits might have changed! They are fickle-minded and will move on to another vendor and brand who addresses their pain points better. Quickly launch the app to ensure that the reports are relevant to the research.
M-marketing is Gaining Traction
Yes, it is trending to market via apps.
In the peak season, your product will need to go public/live. Develop and launch the app a little before that and script out the marketing strategies. Align them together for best results. Ensure to make use of optimization searches.
The App Should be Smooth
Expecting a consumer to navigate is counter-productive.
Most consumers may have smartphones, but are not smart enough to use them! An easy interface and download are recommended. An easy-peasy app will be appreciated by all consumers. Not only the download but also its continuous use should be considered. No one will bother to learn how to use it. So, make your business app intuitive and progressive.
Do not Overdo Ads and Banners!
Too much of ads and banners ruin the user experience.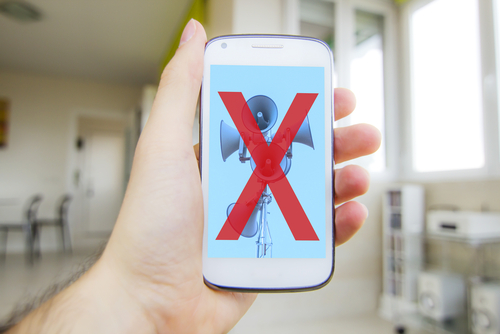 One of the reasons for mobile app failure is the number of ads added. A consumer can delete it anytime if he finds it is bothering his browsing experience. This is a very broad hint and not just a friendly tip!
Application Performance Management (APM)
Why is it poised to rule in 2018?
The new generation of smartphones are designed to integrate various kinds of apps. The screen size, resolution, ability to navigate the content are just a few things that will drive the success of a potential app for m-commerce. A single device platform works well. Can it be transferred to another device? That will surely make it more versatile for better user experience. Thus one needs to apply mobile metrics to solve the double trouble. This is where APM is useful for the qualitative behavior of the app. The tools for its feasibility can be equally challenging as they collect the data, assist in monitoring, providing insights and then ultimately align it with the business.
A mobile app offers tremendous potential for efficiency, growth, increased revenue, but only if executed right. The development stage is most critical, for faulty execution can render the effort waste, and result in a dysfunctional app that impedes rather than facilitates the business.
Success in developing mobile apps requires clarity of purpose and focus, and to attain it, developers and other stakeholders need to ask some crucial questions.
1. What is the Purpose of the App?
Many times, enterprises are too caught up in the mobility hype, and develop apps just for the sake of it. Such apps may not have a specific purpose, and may actually be another version of the corporate website.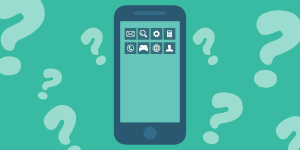 Successful apps are highly focused, catering to a specific function, purpose, or niche. Zero in on the specific purpose, or the precise problem for which the app is being developed. Consider why an app is required for the purpose, how customers may benefit out of it, and how an app can be a better option than a responsive website.
2. Who are the Key Stakeholders?
It is imperative to identify the stakeholders associated with the app upfront. Understand who owns the app, who is funding it, who will be using it, who will benefit from it, who will be responsible for the data that would keep the app functional, who would be responsible for day to day maintenance of the app, and so on. Questions such as who are the decision makers, who all are empowered for the business side of the app, and more, are also pertinent.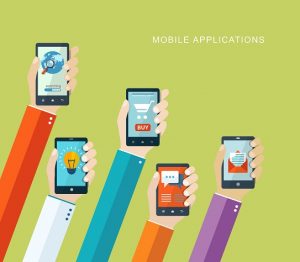 The success of any app depends on successful communication with the stakeholders, to understand their requirements, gain clarity on their role, and take feedback. Understanding end users enable app designers to tweak their profile, improving the power of the app considerably.
3.What is the Deadline?
The deadline to release the app is often a function of the purpose. For instance, if the app is meant for a specific sporting event or concert, the entire work becomes waste if the app is not up and running in time for the event. Even otherwise, things change in today's fast-paced world, and tight deadlines are more the norm than the exception. Even a few days delay can make a big difference in the patronage of the app, or the app serving its intended purpose.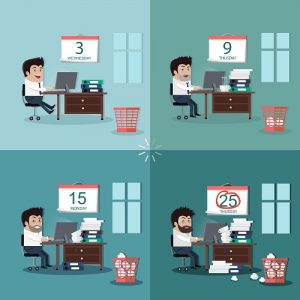 Related to the deadline is the release schedule. It is common enough practice to have multiple release dates for an app, with each release adding new functionality on an incremental basis. Many apps launch different versions, such as for iPhone and Android, on different dates.
4.What is the Programming Methodology?
A basic upfront requirement when it comes to creating a mobile app is creating a wire-frame, which makes explicit how the user will experience and interact with the app. The visual designs and UX is also critical and requires addressing at the very onset.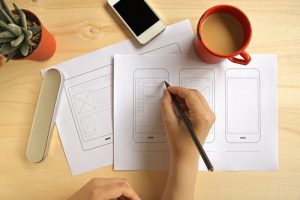 Another essential requirement is to create product backlog that enables defining and prioritizing the functional and nonfunctional requirements of the app.
Any app requires application programming interfaces, outside services and systems, and integration with third-party vendors. Research on these aspects, arrange for the necessary integration, and factor in the time taken for achieving such validations.
5.How is the App going to be Hosted?
Consider whether the app would be plugged into an existing infrastructure, or whether new infrastructure, such as hosting space, need to be provisioned.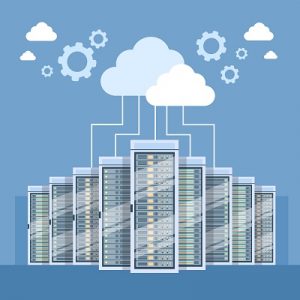 Apps also require post-launch support for bug fixes and tweaks based on user feedback.
6. From where will the App be Downloaded?
The delivery channels of the app can impact the design of the app.  For B2B and B2C apps, getting listed on Google Play and iTunes store are critical, and the requirements for listing needs to be addressed at the design and development stage.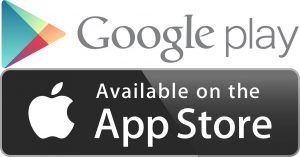 Read this blog to get few quick tips for faster approval of iOS apps.
7. What is the Security Blueprint?
Security is an important consideration in today's high-stakes business environment. Provision adequate security protocols and ensure the code is secure, to pre-empt hackers attacking the corporate network through code vulnerability. A related task to be complete is drafting the privacy policy of the app.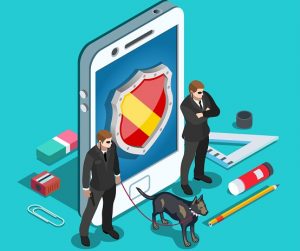 8. Are there Corporate Guidelines or other Considerations to Adhere to?
Enterprise apps may have to adhere to corporate guidelines, such as branding conventions, consistent screen design, the design of the icons, and more. The impact is mostly felt in design considerations.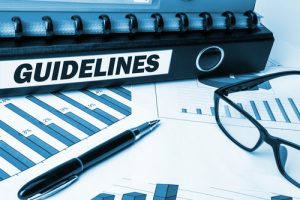 9. What are the Risks Associated with the Project?
Any app development will face risks and uncertainties that could impede or even subvert the project, or at the very least let timelines go awry. A best practice is to build a risk register at the onset, and document the actions and the stakeholders responsible for the action, for each risk factor.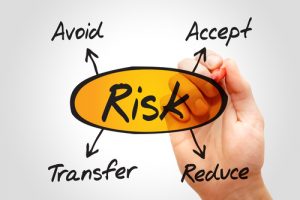 10. What is the Budget?
The budget is often overlooked when it comes to developing mobile apps, and a major reason is the difficulty in estimating one. With the fragmented mobile marketplace, there are too many variables at play, including multiple operating systems, different testing environments, and more.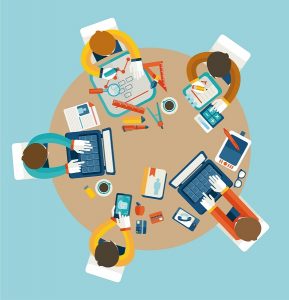 Also, an app project goes much beyond the coding and compilation. It involves several critical components such as researching for the app, undertaking competitor analysis, designing an intuitive UX, and more, and all these tasks can influence the budget in a big way. There are also hosting costs, on-going optimization of the app when in use, costs for push notification services, costs for scaling the back end as the user base grows, and more.
The possibilities are endless, but the budget brings in a reality check. The trick is to optimize the possibilities within the constraints of the available budget.
There is no one-size-fits-all method in developing a mobile app. The best approach is customising the process to suit the client. It requires the services of a seasoned and experienced partner who knows to ask the right questions, and guide the client to get the right answers as well. We are competent in this front, having successfully developed a diverse range of mobile apps for many clients, cutting across industries. Contact us now and kick-start your enterprise app development process.