Tag:
improve customer experience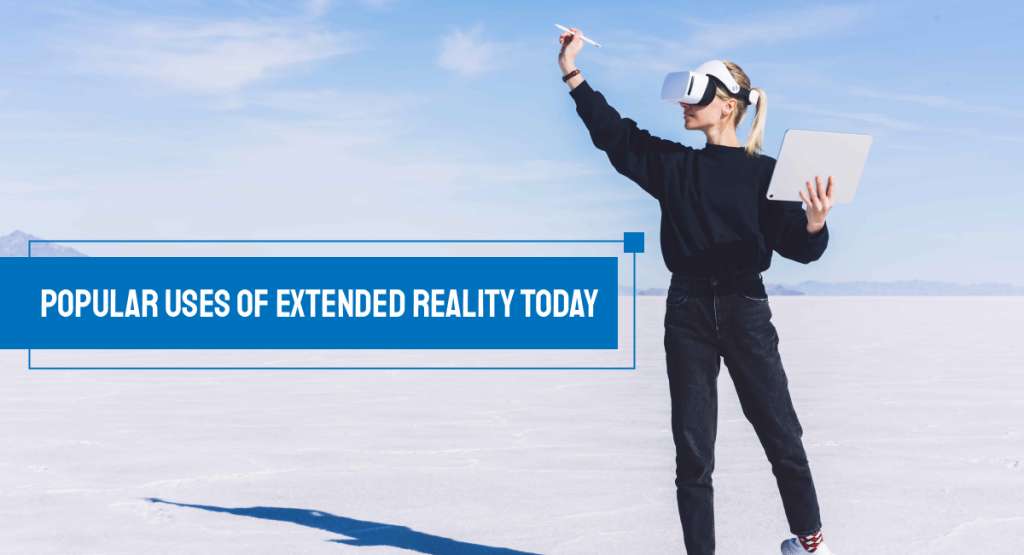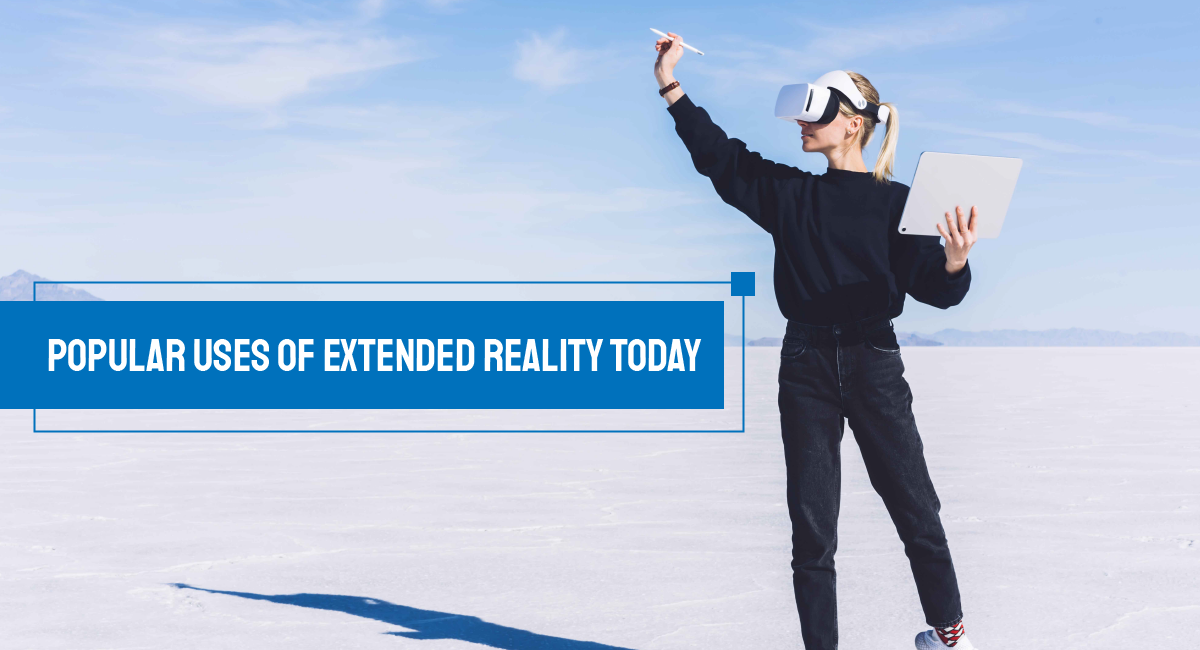 How Extended Reality Is Transforming Business Environments?
Picture yourself diving into crystal-clear Grecian waters or taking a walk on the moon, all the while sitting in the comfort of your home.  As fantastical as this may seem now, Extended Reality is making this possible as we speak. What is Extended reality and what are its powerful real-world applications? Let's check.
Understanding What Extended Reality Is
Extended Reality is a blanket term that encompasses all virtual and real environments generated by computer technology. This includes components such as Virtual Reality, Augmented Reality, and Mixed Reality. Extended Reality is poised to completely revamp the way businesses interact with the media and has the potential to allow seamless interaction between the real and virtual worlds allowing its users to have a completely immersive experience. 
Three Remarkable Components of Extended Reality
These components fall under the category of immersive technologies that can affect our perceptions. Here is a little bit about them:
Virtual reality: Virtual reality transposes its users to a different setting through a simulated digital experience. It makes use of a head-mounted display (HMD) to create an immersive experience by simulating as many experiences as possible.  Industries such as healthcare and real estate have started using virtual reality significantly. 
Augmented reality: As the word suggests, augmented reality takes the existing reality and overlays it with various types of information, enhancing the digital experience. It could be categorized as marker-based, marker-less, and location-based. It has proven useful in medical training, design, modeling and numerous other areas.
Mixed reality: Being the most recent advancement among reality technologies, mixed reality is experienced through mixed reality glasses or headsets where you can interact with physical and digital objects in real-time. 
Related Reading: Augmented Reality Vs. Virtual Reality – The Future Technology
The implementation of these technologies through extended reality is enabling businesses to create innovative solutions and increase customer engagement, reduce human error and improve time efficiency. 
5 Powerful Real-World Applications 
"The market for Extended Reality is expected to have a compound annual growth rate of more than 65% during the forecast period of 2019-2024," says Mordor Intelligence. 
Check out these five real-world applications of extended reality:
1. Entertainment and Gaming
The entertainment and video games industries are the foremost users of Extended Reality. Camera tracking and real-time rendering are combined to create an immersive virtual environment, allowing actors to get the real feel of the scene, thereby improving their performance. The extended reality also allows for multipurpose studio environments, thus reducing the cost of an elaborate movie set.
Video gaming is enhanced by the ability of Extended Reality to create a comprehensive participation effect. This allows users to dive into a completely different reality. Other entertainment events such as exhibitions and live music can also be enhanced by the capabilities of Extended Reality. 
2. Employees and Consumers
Training

: Extended Reality allows employees to be trained and educated in low-risk, virtual environments. Medical students, surgeons, firefighters, pilots, and chemists can closely simulate risky scenarios with minimal risk and less expense. The experience they gain will prove invaluable when they handle real-life situations.

Information

: Replacing physical manuals, Extended Reality can enable technicians to focus on the task without having to flip the pages of a manual. It can even connect an expert remotely to the real-time issue for his expert advice. This would save organizations a whole lot of money, and more importantly save them valuable downtime as they wouldn't need to wait for experts.

Improve customer perspective

: Simulating virtual experience brought on by specific diseases and impairments can help doctors and caregivers receive empathy training. 
Related Reading: How Top Brands Embrace Augmented Reality for Immersive Customer Experiences
3. Healthcare
Extended Reality is improving healthcare by streamlining medical procedures while enhancing patient care. Allowing surgeons to visualize the complexities of the organs in 3D, it is enabling them to plan each step of a complicated surgery well in advance. Essentially, it is ensuring that surgeons can perform surgeries in a more safe, effective and precise way.
4. Real Estate
Extended Reality makes it easier for real estate agents and managers to close a deal by enabling prospective homebuyers to get a real feel of the property. The layout scenarios that are enabled by Extended Reality enhance customer experience while providing strong business opportunities. 
Related Reading: AR and VR- Game Changers of Real Estate Industry
5. Marketing
Extended Reality enables marketers to give their consumers a 'try before you buy' experience. It allows consumers to be transported to a place, immerses them in that world and motivates them to explore it. As an example, Cathay Pacific used a 360◦ video with hotspots to help potential customers experience the brand firsthand. That increased customer awareness by 29% and brand favorability by 25%. 
Face the Future with Extended Reality
There are many more advancements and applications to be discovered with Extended Reality, and it is soon going to be imperative to competitive advantage. Make sure your business isn't left behind. Talk to our expert today. 
With over a billion smartphones and over 179 billion mobile applications downloaded in a year, mobile development has clearly taken center stage in the world of computing.
Enterprises and developers who have developed state-of-the-art cutting edge mobility solutions cannot rest on their laurels though. The world of mobility is ever evolving, with new breakthroughs and refined systems relegating existing technologies and methods to the back burner, at a rapid pace. Here are some of the imminent future trends that are sure to shake up the world of app development and disrupt the ecosystem as we know it today.
The Rise of Internet of Things and Mobile-connected Smart Objects
About 101.9 million wearable devices were shipped in 2016, and these numbers are growing exponentially. Additionally, about 26 billion connected devices, from toys to domestic appliances, from medical devices to controllable power sockets, and much more are expected to be up and running by 2020.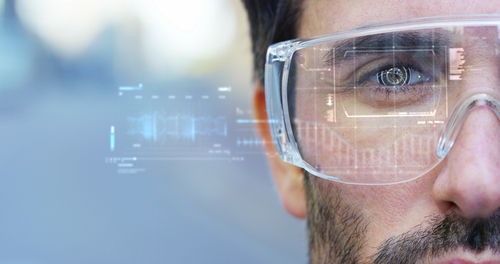 Wearables have been popular for quite some time now, but wearables are evolving, becoming smarter than before, as epitomized by Apple Watch, Microsoft's HoloLens, and other gadgets. Such smart wearables would be deeply integrated with apps, to deliver a well-synchronized and complete experience for users. Apps in the IoT age would evolve to become a personal-area network hub and a central console for hundreds of connected things around users. The connected things, wearables, and other gadgets would deliver relevant real-time information to users, analyzed into actionable information.
Apple's "Homekit" range of products, which enable wireless and electronic control of household appliances through a smart home app is a portent of things to come. Likewise, applications such as self-driving cars, deep freezers that read tweets, and more are all on the verge of becoming mainstream, and apps that power such technologies will become commonplace.
Apps to Facilitate Even Deeper Personalization
Apps have an inherent advantage of being able to leverage the unique capabilities of mobile devices. Many apps already leverage features such as GPS, location based services, voice and facial recognition capabilities and other capabilities. Going on, as the marketplace becomes more competitive and technology unlocks new potentials, leveraging such features would become the norm rather than the exception. The magnitude of the capabilities would also increase.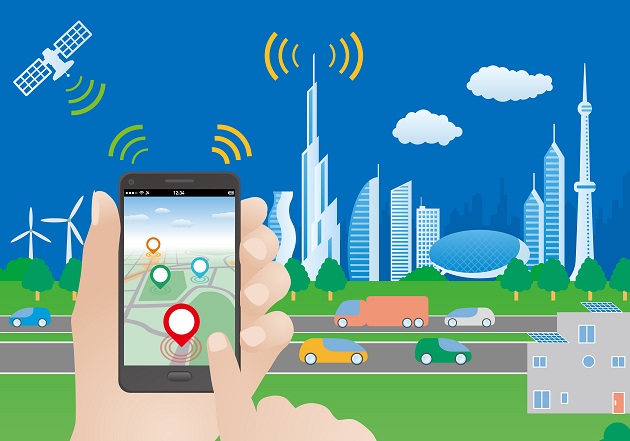 It is going to get better. For instance, modern smartphones have location sensor capabilities that use multiple positioning methods to provide different granularities of location data. Apps would leverage such capabilities to ascertain the user's location to within a few meters and offer highly relevant and extremely personalized contextual information and services. Several day-to-day activities, from ordering groceries to calling an electrician, and several high-end applications related to security, gaming, vehicle navigation and more would become not just possible but also seamless, leveraging such capabilities.
Apps to Become Technologically Richer
As the app marketplace become increasingly crowded and user attention becomes short, app developers would deploy techniques to deal with challenges such as partial user attention and interruption, in a big way. Some of the innovative features tipped to become commonplace soon, includes circular design pattern, interactive content layers, intelligent manipulation of content to allow users interact with the content in further detail, and much more.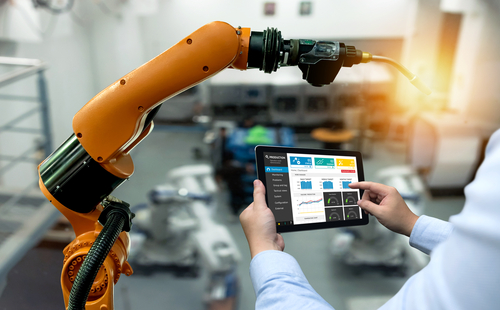 Such innovations would come on top of the widespread adoption of artificial intelligence, augmented reality, and other technologies. Research major, Forrester, estimates more than 300% increase in investment in artificial intelligence in 2017, compared to 2016. App developers are tipped to incorporate advanced analytics, cognitive interfaces, and machine learning techs in a big way, to deliver hyper-powerful apps.
Cross-Platform and Cross-Device Development
The mobile space is highly fragmented with different operating systems, device configurations and screen sizes. This is unlikely to become passe anytime soon, and in fact, the fragmentation may accentuate as new mobility inspired hardware and software hit the market.
The sustenance of such a fragmented ecosystem would mean app developers adapting to roll out cross-platform apps in greater numbers. HTML5 may have been a false flag, but newer solutions are on the anvil to make apps work on all platforms.
Cloud adoption of apps would also rise in a big way compared to the present. A Cisco research estimates cloud apps to drive 90% of total mobile data traffic by 2019, with 11-fold growth, or a CAGR of 60% from present times. Services such as Google Drive, Dropbox, and OneDrive are only the tip of the iceberg, compared to what lies ahead.
There will be a tectonic change in the programming language in use as well. For instance, while Objective C is the incumbent language for developing iOS applications, Swift, the next-gen programming language has already caught the fancy of most developers.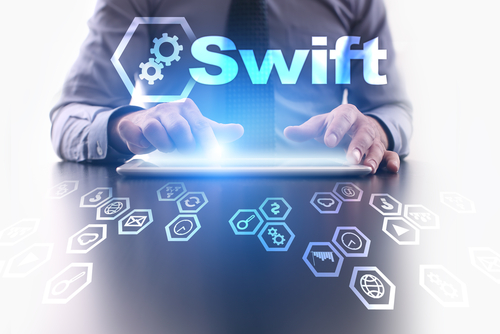 Overall investment in enterprise apps is slated to grow. An Adobe study reveals about 77% business owners finding enterprise apps advantageous to their business, and 66% of them increasing their investments in this front. However, enterprises seeking to get returns on such investment need to go beyond merely adopting the latest technology. They need to ensure the enterprise apps they roll out are robust and customized to their enterprise. A tie up with a sound partner, whose sole focus is app development, and who has a talented team to back up their claims works wonders.
The customer is truly the king in today's hyper-competitive environment. Businesses who are too busy to pamper the customer would soon find themselves free of hassles, as customers move elsewhere and the money starts to dry up.
Improving customer service is the name of the game when it comes to retaining customers. Providing a superior product that satisfies customer wants is the basic requirement to remain in business. But in today's tech-neutral and information age, many providers can offer the same thing. As such, service becomes the key differentiator. Businesses who can offer superior products and back it up with top-notch customer service rakes in the moolah.
So how to go about improving customer service? Regardless of how customer service is to be improved, the underlying solution is to streamline workflow.
Need for Speed
Speed is of the essence in improving customer satisfaction. Today's customers, born and bred in a fast paced world are attuned to getting things done instantly and do not like to wait. Forrester estimates 45% of US customers will abandon an online transaction if the business fails to address their concerns or questions fast enough.
Enterprises can respond with speed and agility only if they get their workflow right.  Often, the required information is trapped in silos, preventing the executive from accessing it in a timely manner to serve the customer. In many cases, the customer interaction touch points are messed up that executives delay in contacting the customer who initiates a query.  
Customers who cannot get in touch with a responsible executive when they need to are invariably lost forever.
Need for Accuracy
Along with speed, it is also important to get things right the first time round. It takes 12 positive customer experiences to make up for one negative experience. The implications are more ominous in today's highly competitive environment where a wrong move must simply push the customer away to a competitor.
Automation drives accuracy. the A main cause for errors is disjointed systems and manual working. Many processes are still done manually, simply because no one has the time to digitalize it, or because the best quick fix to overcome a disjointed system is manual intervention. Automating whatever possible, and integrating manual processes to the enterprise system contributes to accuracy in a big way.
Need for Customization
Today's customers prefer marketers to engage with them on a personalized basis.  Even without personalized one-to-one interaction, deep segmentation to offer special discounts and services, location based instant-offers, and more, reaps rich rewards. There is also benefit in understanding the customer, and offering something of value, in terms of curated content.
The role of analytics is crucial in getting personalization right. Integrating big data analytics to the workflow allows the enterprise to gain insights about the customers, their background, buying habits, preferences, and more, and enable dealing with them
Need for Flexibility
Today's businesses have no option but to fine tune their systems and workflows around the customers. The old functional workflow, or arranging workflows and systems according to organizational departments, and expecting customers to make adjustments are today a sure-shot recipe for disaster.
A case in point is the need to offer multiple touch points for customer support.  Research by Salesforce estimate 61% of customers prefer phone assistance, 60% of customers prefer email, 57% prefer live chat, 51% prefer dealing with an online customer base, and 34% of customers prefer "click-to-call" support automation. Successful businesses build their workflow along such popular channels, rather than, say, not make available live chat because it is inconvenient for the workforce and an added overhead.
How to Streamline the Workflow
The root cause for disjointed workflows and silos that impede efficiency, and by extension come in the way of improving customer service is many work processes being developed on an ad hoc basis when the need arises, and such process lingering on.  The enterprise needs to bite the bullet and review existing workflows, with an aim to smoothen it, keeping the customer in mind.  Keep the end in mind, and work backwards, rather than try to define an end by defining the most convenient workflow.
It helps to adopt a granular approach, breaking processes into discrete steps. Such an approach allows the top management to set policies, the middle managers to issue guidelines, and empowers customer facing staff to do what is required at the moment. Needless to say, such an approach has to be accompanied by a culture of openness and empowerment.
In today's mobility driven age, developing mobile apps and solutions for customer support and other critical functions allow employees to react instantly, and engage with the customer at the time of their choice. Powerful mobile apps, residing in the cloud, drawing in the most relevant information from all sources empower field service technicians, marketers, top management, and others, by enabling them to engage with customers in an informed manner, without dilly-dallying for the need of information or resources. It also allows customer service and other executives to engage with customers as soon as they initiate a conversation, equipped with full data.
Having a partner who knows their stuff is essential in developing solutions for streamlining workflow and improving customer service. An experienced partner can offer proven and practical data-driven solutions to solve your workflow issues effectively. When you partner with us, you can leverage our skilled and talented team for whom developing solutions to streamline your workflows is their primary focus. You can also leverage our years of experience in the field, and spare yourselves of expensive trial-and-error, or investment to reinvent the wheel.