What To Watch Out For In 2019 On ERP Market Trends
It's true that we can never bid adieu to last year's trend-setting technologies like blockchain, AI, IoT, and multi-cloud. But, neither can we not talk about the progress where technology is likely to echo around the ERP space.
According to a study by MarketWatch, "The ERP software market is expected to rise globally to $47B by 2022". Let us find out what are the possible market trends in ERP for 2019.
Drastic Rise Of The IoT Market
According to Statista's latest research, "the global IoT market will rise exponentially from $2.9 trillion in 2014 to over $7 trillion in 2020".  This leads to a situation where  ERP systems will need a new level of intelligence and automation to make platforms collect data and insights.
Earlier, only a small percentage of data were created and processed outside a traditional data center. But in the future, there will be a situation where nearly all data will be generated from outside of the data center.
IoT is expected to drive the design and deployment of many operational analytics solutions. Industries such as retail, banking, and telecommunications will also adopt operational analytics to enhance customer experience and quality.
Related Reading: Get answers to where and why should you invest in IoT.
Accelerating Transition To Cloud Computing
According to Statista Reports, "the global market revenue of public cloud services will surpass 278.3 U.S. Dollars in 2021".
The benefits of this would be greater data security, minimal dependency on hardware, speedy results, and high customer satisfaction. As per the research report by IDC, spending on cloud computing is anticipated to rise at a rate of six times the rate of the current IT spending through 2020 which upsurges at 4.5 times the IT spending rate since 2019.
Cloud concepts, Content Delivery Network (CDN), DevOps, Big Data and Artificial Intelligence, are going to be the key players in the future of Cloud Computing.
Contribution Of AI And Emerging Disruptive Technologies
The three main trends behind the huge adoption of ERP services are the integration of artificial intelligence (AI), deployment in the cloud, and improved IoT technology.
Big data analytics and the various kinds of AI, including predictive analytics, machine learning, and deep learning, form the catalysts for industries to improve customer experience.
The third wave of technology evolution is based on systems of intelligence (Cloud, IoT, AI, VR, AR). For instance, Chatbots and messaging apps are examples for a rapid expansion in the implementation and adoption of AI.
By implementing advanced solutions such as AI-based chat-bots, IoT sensors and more, businesses will streamline and thereby accelerate their functions. This can tackle productivity issues and also it is an opportunity for businesses to realize the value and utility of new disruptive technologies.
Related Reading: Watch out for the top AI trends in 2019.
ERP and SaaS – Differences In Overheads
The traditional applications based on ERP were stored on servers. This meant overheads as a result of increased hardware costs as well as costs associated with backup, recovery, and maintenance. The difference between traditional and SaaS applications is that SaaS applications are stored on cloud-based servers.
The benefits of SaaS are that these applications do not demand high maintenance costs, or rather are they expensive. The additional overhead costs that are reduced when it comes to SaaS are that they differ in terms of per-seat licensing costs as well as the total cost of ownership etc.
So, since Saas is a cloud-based model, SaaS-based applications are neither costly, neither are they difficult to maintain.
ERP transition has taken place rapidly. The new SaaS model for ERP is very flexible and useful.
Inclusion Of Social Media Channels
ERP systems in 2019 will need to be able to include direct marketing and data links across multiple social media channels to make their presence felt in the market.
HR managers frequently use social media to search for and hire new employees and also as a background check and even as performance management indicators. These changing trends in business operations are reflected in any competitive ERP platform.
The modules that address are becoming social-media savvy in 2019. This is mainly due to the high use of customer base that accounts for 2.77 billion customers (according to eMarketer research).
The other engaging trends in ERP adoption are as follows:
Focus on Business Intelligence
Organizations are trying to make forecasts with ERP software for business intelligence.
Good Integration architecture
An increasing need for ERP software system has resulted in the act of ERP consultants being shifted towards a better integration architecture for ERP software.
Two-tiered ERP is very useful for enterprises since they run in different processes at different places. These tend to match the needs of all locations with a better cost structure. It best suits when the enterprise is large.
The Personalization Advantages
Today's ERP systems are built for personalization. Some systems offer tools to help make it easy and fast in customizing the application to their needs.
Large Organizations Acquiring Small Startups
Large organizations try acquiring smaller startups in that regards. This increases ERP implementation.
Partnering With Firms That Break The Traditional Rules
With the onset of the cloud, the traditional role of technology partners will no longer be enough. Finding an ERP partner that utilizes the latest technology and analyzing how they deliver service with your needs is required for a successful business.
More focus on profit from ERP
As ERP becomes more and more successful in the market, firms blindly implement them now. They are sensitive to the return of investment.
These above trends in ERP to be witnessed in 2019 are beneficial for an organization as well as provide to business growth. ERP software is used in various fields for work and that is the reason why the demand for an  ERP software system is increasing every day.
Related Reading: Check out these tips to get your business the best out of your ERP system.
Watch out for more market trends and highlights showcased for 2019 in our latest blogs!!
Also, empower your business with trending technologies. Contact our tech-experts today!
A Quick Guide on the Cloud Service Models – Saas, IaaS, Paas!
The future of computing is in the cloud. What it implies is that you adapt your business to fit in the cloud model. Missing out on it can leave your business behind, especially in today's world, where technology is imperative and unavoidable.
Once you sign up for cloud service models Saas, IaaS, and Paas, you can leverage its wider possibilities to bring the flexibility and efficiency that pushes your business growth. An enterprise cloud platform like InfinCE can always help you seamlessly embrace the power of the cloud to streamline and run a business efficiently, within a secured environment. 
Over the years cloud services have witnessed exponential growth worldwide. The global public cloud services revenue in 2018 alone, is estimated to be over 305.8 billion dollars with 411.4 billion dollars growth projected in 2020.
This year, Gartner forecasted the worldwide public cloud services market to grow 6.3% by the end of 2020 to total $257.9 billion, up from $242.7 billion in 2019. Desktop as a service (DaaS) is also expected to have the most significant growth in the coming years, increasing 95.4% to $1.2 billion in 2020. Here's a peek into the Worldwide Public Cloud Service Revenue Forecast Table put up in Millions of U.S. Dollars.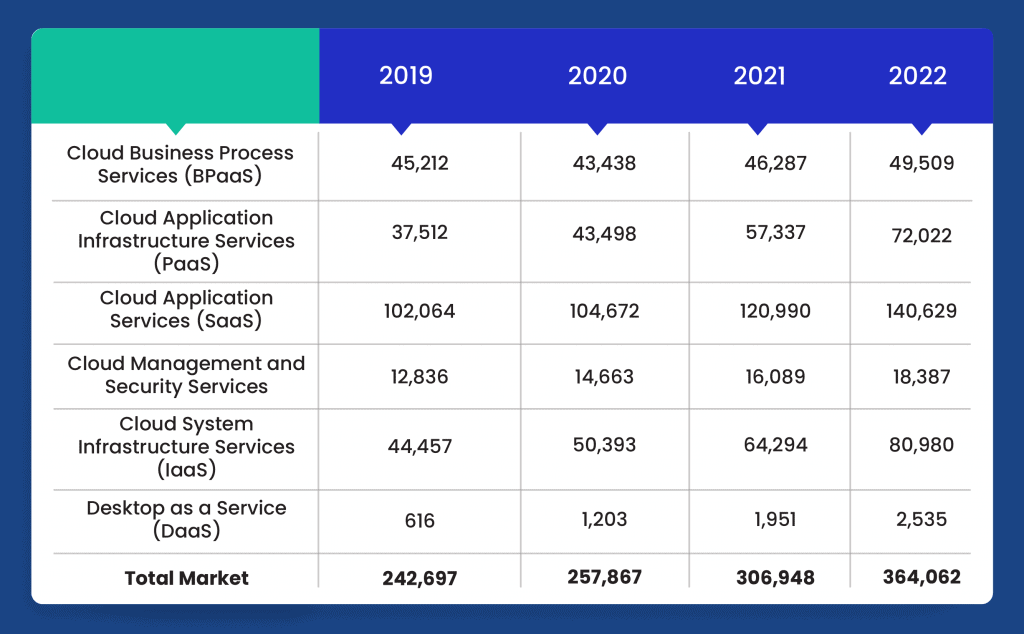 Fig.1: Worldwide Public Cloud Service Revenue Forecast (Millions of U.S. Dollars)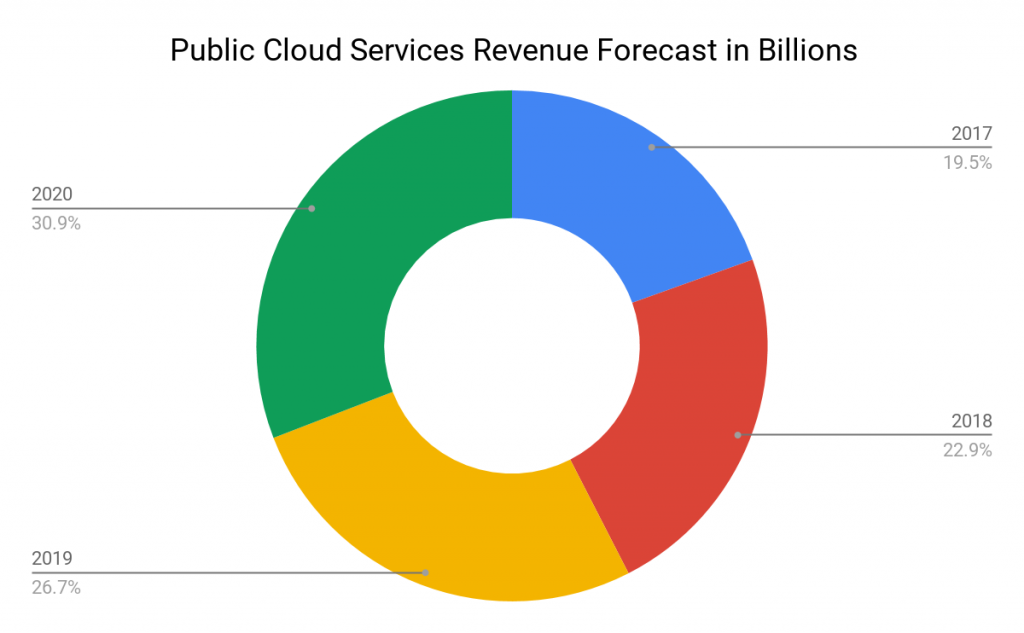 Fig 2. Global Forecast of Public Cloud Services Revenue, Source – Gartner
What these reports signify is a steady adoption of cloud services by businesses across the world to tackle the entire range of operations that they do. Application development in cloud computing provides an extensive, flexible, and affordable way to implement cloud service models. Meanwhile, numerous leading players in the information technology sector now compete to deliver flexible cloud services for both the public and enterprises.
Increasing competition means better delivery of services and innovations, which can deeply benefit scaling up your business. Hence, now is the right time to deploy a cloud model into your business infrastructure.
What's Ahead?
An Overview of Cloud Benefits
You must be wondering! Why do you need to adopt cloud service for your enterprise and what could it possibly do to widen the scope of your operations? Well, the pros of cloud adoption far outweigh its cons, which is one reason why you should consider it in the first place. Here are 3 major advantages of cloud adoption.
Scalable – A cloud service allows quick scaling up and down of computing resources to accommodate your changing needs.
Affordable – You pay less for a cloud service, as it eliminates unnecessary costs involved in hardware upgrades and maintenance.
Secure – By signing up for a cloud service, you are essentially making your data more secure using their industry-grade security protocols.
If you have envisioned a goal of making your business more dynamic, then the cloud is the way. And the question comes down to this: what type of cloud service model would you implement and which one will fit your unique business requirements?
Read more: How InfinCE, an integrated cloud platform, simplifies business management & collaboration!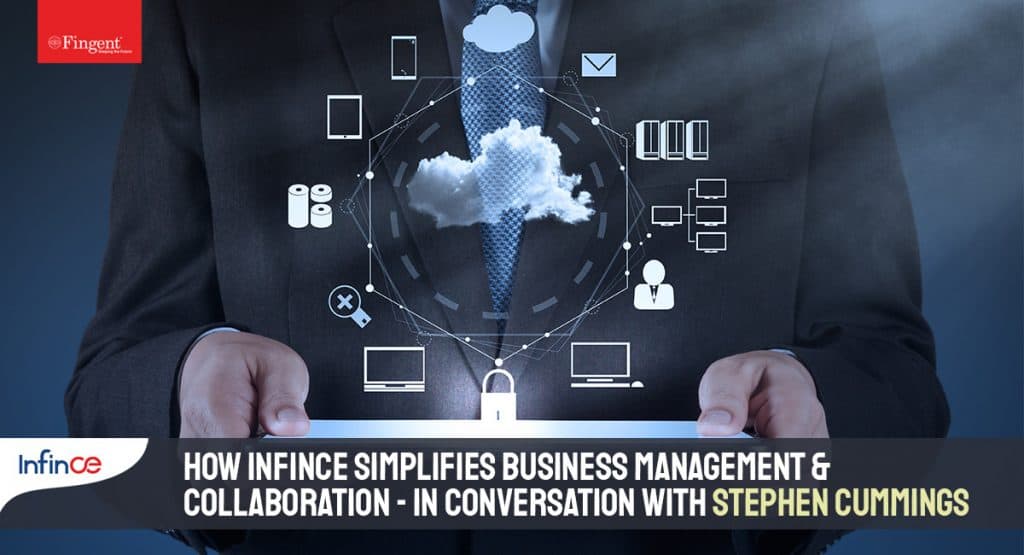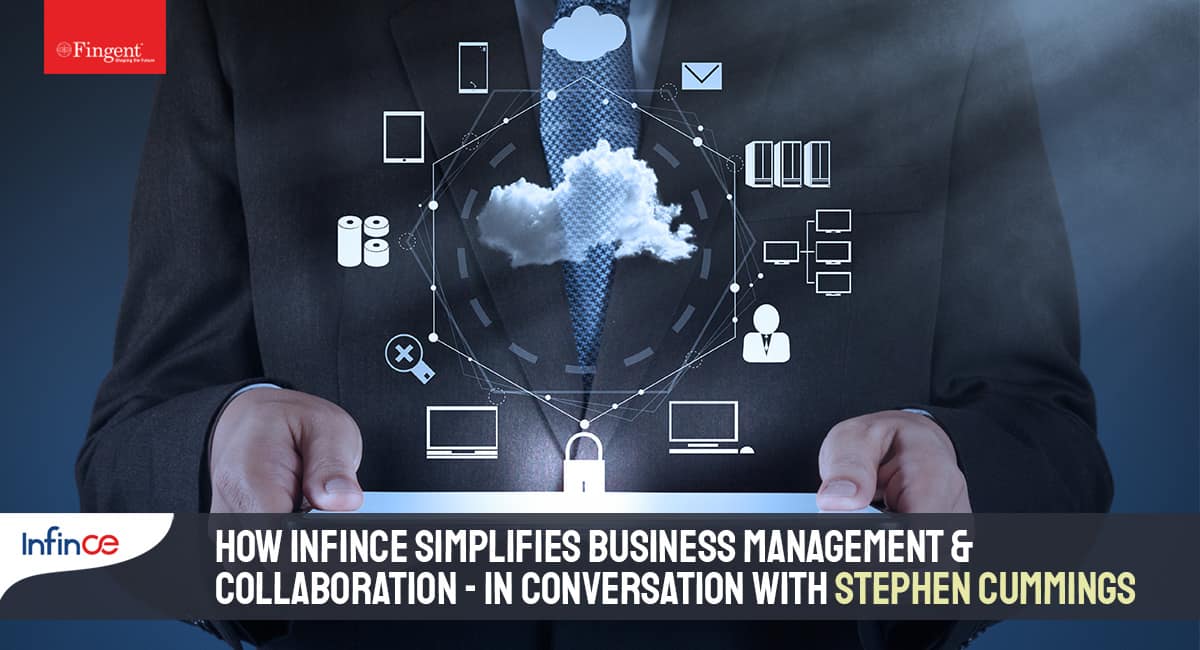 Cloud Service Models Saas, IaaS, PaaS
Cloud computing services come in three types: SaaS (Software as a Service), IaaS (Infrastructure as a Service), and PaaS (Platform as a Service). Each of the cloud models has its own set of benefits that could serve the needs of various businesses.
Choosing between them requires an understanding of these cloud models, evaluating your requirements, and finding out how the chosen model can deliver your intended set of workflows. 
Looking for Cloud Strategy Consulting?
The following is a brief description of the three types of cloud models and their benefits.
1. SaaS
SaaS or Software as a Service is a model that gives quick access to cloud-based web applications. The vendor controls the entire computing stack, which you can access using a web browser. These applications run on the cloud and you can use them by a paid licensed subscription or for free with limited access.
SaaS does not require any installations or downloads in your existing computing infrastructure. This eliminates the need for installing applications on each of your computers with the maintenance and support taken over by the vendor.  Some known examples of SaaS include Google G Suite, Microsoft Office 365, Dropbox, etc.
2. IaaS
IaaS or Infrastructure as a Service is basically a virtual provision of computing resources over the cloud. An IaaS cloud provider can give you the entire range of computing infrastructures such as storage, servers, networking hardware alongside maintenance and support.
Businesses can opt for computing resources of their requirement without the need to install hardware on their premises.  Amazon Web Services, Microsoft Azure, and Google Compute Engine are some of the leading IaaS cloud service providers.
3. PaaS
Platform as a Service or PaaS is essentially a cloud base where you can develop, test, and organize the different applications for your business. Implementing PaaS simplifies the process of enterprise software development. The virtual runtime environment provided by PaaS gives a favorable space for developing and testing applications.
The entire resources offered in the form of servers, storage, and networking are manageable either by the company or a platform provider. Google App Engine and AWS Elastic Beanstalk are two typical examples of PaaS. PaaS is also subscription-based and gives you flexible pricing options depending on your business requirements.
Adopting Cloud – Choosing Between SaaS, IaaS, and PaaS
Going through the details of what SaaS, PaaS, and IaaS may have given you a general understanding of these three cloud models. Each of them differs and has a range of advantages and disadvantages that may or may not fit in with your business model.
By correlating each of these cloud models sides by side, you could derive at a conclusion whether it suits your business requirements.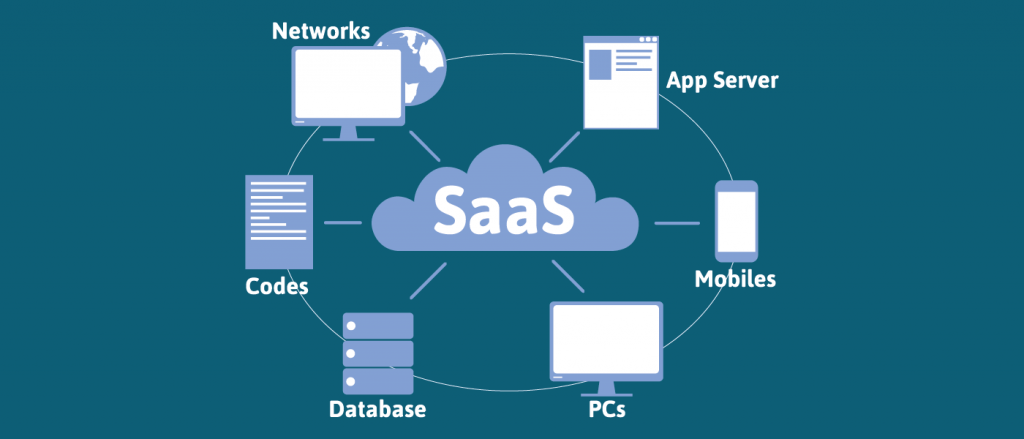 SaaS
Benefits:
Affordable –

SaaS is affordable as it eliminates the costs involved in the purchase, installation, maintenance, and upgrades of computing hardware.

Anywhere Accessibility –

With SaaS, you can access the services from anywhere using any device such as smartphones, which eliminates the constraints set by on-premise software.

Ready to Use –

You can quickly set up SaaS services so that they become functional in no time. All it takes is that you sign up for the service to get access to fast and powerful computing resources.
Why Should One Opt SaaS?
With SaaS, communication, transferring of content, and scheduling meetings are made easy. SaaS is the ideal choice for small-scale businesses that do not have the necessary budget and resources to deploy on on-premise hardware. Besides, companies that require frequent collaboration on their projects will find SaaS platforms useful.
Studies reveal that Supply Chain Management, Business Intelligence, Enterprise Resource Planning (ERP), and Project and Portfolio Management will see the fastest growth in end-user spending on SaaS applications, through 2022.
Things to Consider Before SaaS Implementation
Opt for

configuration

over

customization

within a SaaS-based delivery model. The configuration will allow you to tailor without changing the core product, whereas, customization will make it challenging to scale with the constant updates and documentation.

Understand the adoption and usage rates carefully, and set clear objectives to be achieved with the SaaS adoption.

Compliment your SaaS solution with integrations, and security options to make it more user-initiated.
Read more: Top Trends That Will Transform Cloud Computing in 2020 and Beyond!
IaaS
Benefits:
Minimize Costs –

Deploying an IaaS cloud model eliminates the need to deploy on-premise hardware that reduces the costs.

Enhanced Scalability –

As the most flexible cloud computing model, IaaS allows you to scale the computing resources up or down based on demand.

Simple Deployment –

IaaS lets you easily deploy the servers, processing, storage, and networking to make it up and running in no time.
Why Should One Opt IaaS?
IaaS being the most flexible of cloud models gives the best option when it comes to IT hardware infrastructure. IaaS is the right option if you need control over the hardware infrastructure such as in managing and customizing according to your requirements.
Whether you are running a startup or a large enterprise, IaaS gives access to computing resources without the need to invest in them separately. However, the only downside with IaaS is that it is much costlier than SaaS or PaaS cloud models.
According to Gartner's latest report, the worldwide infrastructure-as-a-service (IaaS) market grew 31.3% in 2018 to total $32.4 billion, and in 2019 it's projected to be worth $38.9 billion. This growth will continue well into 2022, where it's expected to be worth $76.6 billion.
Things to Consider Before IaaS Implementation
Clearly define your access needs and the bandwidth of your network to facilitate smooth implementation and function.

Plan out thorough data storage and security strategy to streamline the process. 

Ensure a disaster recovery plan so that your data remains safe and accessible at all means.
PaaS
Benefits:
Minimal Development Time –

PaaS reduces the development time since the vendor provides all computing resources like server-side components, which simplifies the process and improves the focus of the development team.

Multiple Programming Language Support –

PaaS offers support for multiple programming languages, which a software development company can utilize to build applications for different projects.

Enhanced Collaboration –

With PaaS, your business can benefit from having enhanced collaboration, which will help integrate your team dispersed across various locations.
Why Should One Opt PaaS?
PaaS is the preferred option if your project involves multiple developers and vendors. With PaaS, it is easy to create customized applications as it leases all the essential computing and networking resources.  Being a different model, PaaS simplifies the app development process that minimizes your organizational costs.
Besides, it is flexible and delivers the necessary speed in the process, which will rapidly improve your development times. A typical disadvantage with PaaS is that since it is built on virtualized technology, you will have less control over the data processing. In addition, it is also less flexible compared to the IaaS cloud model.
A study by Market Reports World estimates that the global PaaS market will grow at a CAGR of 24.17% during 2019-2023 and will get valued at 28.4 billion USD by the end of 2023.
Things to Consider Before PaaS Implementation
Crucially analyzing your business needs, decide the automation levels, if it needs to be self-service or fully automated.

Clearly determine whether to deploy on a private or public cloud.

Plan through the customization, and efficiency levels.
Cloud Application Development?
What Should You Know About DaaS?
Desktop as a Service or DaaS is desktop virtualization provided through the cloud. DaaS is similar to the server deployment done in IaaS. However, it strictly specializes to offer desktop operating systems. As mentioned earlier in this blog, according to Gartner, DaaS is expected to have the most significant growth in the coming years, analyzing the 95.4% increase in Worldwide Public Cloud Service Revenue in 2020.
Providing device accessibility from anywhere and at any time, DaaS enables workforce mobility and enhances flexibility. Its offerings are mostly simple pay-as-a-go subscription models which makes it easy to scale up. With DaaS, an organization can rely on data security, disaster recovery, optimum performance, cost savings, and mobility. Enabling an easy to manage and simplified IT environment for desktop solutions, DaaS is now widely adopted amongst small businesses.
Benefits:
Security –

Along with easy accessibility and simplified management of desktops and applications, DaaS ensures enhanced security of data.

Flexibility –

As mentioned earlier, DaaS enables easy accessibility from anywhere allowing maximum flexibility. Seasonal or remote workers and contract employees can stay productive at all times with streamlined access to applications, remote desktops, and data on any cost-effective device.

Cost savings –

Providing easy monthly and yearly subscription plans, DaaS reduces the capital expense and makes operational expenses more predictable.

Business continuity –

Providing disaster recovery support, and easy access to apps and desktops to the workforce, DaaS helps running a business at all times, even during natural disasters and pandemics.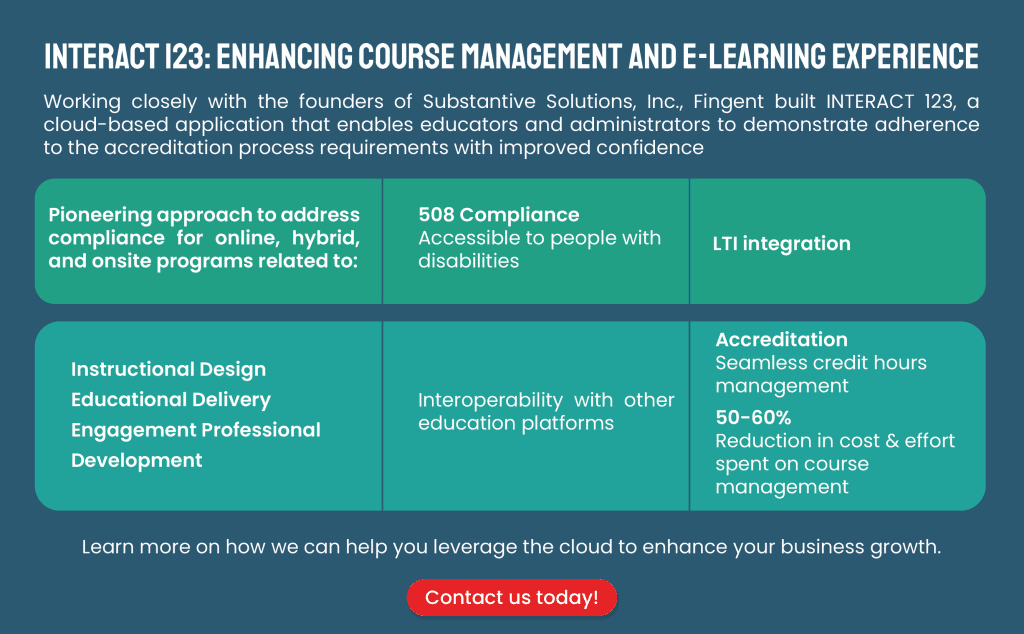 Cloud Service Models SaaS, IaaS, or PaaS: What Fits your Business?
The growing adoption of cloud services is a sign of the rapidly changing business environment. The forecasts and reports shed light on how the cloud is going to become the primary computing resource for enterprises in times to come. So, that suggests that your business should quickly adopt a cloud platform to leverage its wide-reaching benefits and in turn help you grow.
But, what cloud model would be apt as a solution that delivers the results that you are looking for. The above-mentioned details about SaaS, IaaS, and PaaS may have provided you with a peek into the nature of these cloud models. Each of them differs and it is up to you to address your business requirements and select one that you find apt for your needs.
Summarizing, SaaS would suit your business well if you need cloud-based software like email, CRM, and productivity tools. IaaS is the perfect option if you require a complete virtual computing platform with powerful resources. If your requirement is a platform to develop and test your software and applications, then it is better to opt for PaaS.
Get in touch with our experts today to know more about our cloud services.
Businesses, especially small businesses, these days are increasingly adopting cloud service technologies. Why?
It's the flexibility, scalability and value features of the cloud that are apparently driving this growth in its adoption. The basic aim is to allow employees to work better and promote an efficient work environment, with their offices available everywhere, now that telecommuting is becoming more prevalent as a trend.
Here are some facts that prove how rapidly telecommuting is becoming mainstream:
But, as a general fact,
do all businesses stand to gain from using cloud services?
Will all businesses reap equal and extensive benefits from using the cloud?
Is it beneficial for you to use the cloud?
The answer to all these questions depends on the size of the business as well as preferences in terms of data, storage, security and the like.
Before you jump on the bandwagon, you need to analyse your business scenario and your preferences to make an intelligent decision.
Is cloud migration the right way to go for you?
Cloud migration (or moving your apps and services to the cloud), is more of a long term trend. While it may have several benefits of its own, there are several factors that you need to consider before going for it.
When should you consider moving to the cloud?
If your applications are experiencing an explosive increase in traffic and it is practically difficult for you to scale and arrange resources on the fly, in order to meet the rising demand.
If you are a software solutions provider and your clients are increasingly demanding faster application development and deployment, and you want to facilitate that while cutting down on infrastructure overheads.
If your clients are looking to expand their business and diversify geographically and you think it might be a challenge for you to accommodate a multi-region infrastructure system, including its due maintenance, time and human resources.
If you are looking to reduce your operational costs and increase the effectiveness of your IT.
If you are looking to set up a disaster recovery system for an entire data center, while still having adequate control over resources and keeping costs under check.
If you are planning to expand your development team and make it widely distributed so as to allow even remotely located employees to work easily.
These are just some common situations where you could consider cloud migration. There may be more. If you can relate to at least some these, then you can probably start planning.
Small and medium businesses are more likely to be experiencing one or more of the above scenarios. They are the ones who are constantly undergoing rapid and drastic changes in terms of scale, profits and business size. Hence, the obvious features of the cloud like scalability and accessibility can come in very useful.
Large enterprises may have more sustained developments in their business, in which case, they may not necessarily need the cloud. There are other options for them which we'll be getting into, in a while.
The flipside
Now let's see some possible consequences that follow cloud migration. You might want to consider the flip side of things as well, before getting into it.
If your application uses, stores and sends back a lot of sensitive data, then you might not be able to use the cloud. Even compliance regulations restrict you from maintaining such data, in sources like the cloud.
If you are using proprietary software or technology, and you are looking to move to the cloud, then you have a problem. It might not be legally possible for you to move or deploy such software into the cloud.
You might have to deal with transparency and control issues, as your hardware is being controlled by someone else.
You might encounter latency or dormancy issues with certain operations when using the cloud.
If you want to retain ownership of certain data in your application, then cloud might not be the thing for you. When you migrate your data to the cloud, you have no control of where your data gets stored.
Shared resources can lead to occasional disturbances in terms of performance and efficiency.
Your application's design or architecture might not be suitable as such to fit the cloud architecture. Hence you might need to make certain modifications.
Again, these are only some limitations of cloud migration to get you started on the thinking process. The most common ones are listed above. You may have to deal with other minor issues as and when you migrate.
To make a judgment…
On a normal case, where you already have a setup, which is satisfactory to your employees as well as customers, and you don't really need much scaling and maintenance at the moment, then you could very well continue as such. It would not be worth these limitations for you to disturb the existing smooth process.
If you are a startup company in the manufacturing industry, it might not be feasible to maintain in-house servers and applications for internal uses. You also might not encounter a lot of the above-mentioned issues as you don't use the cloud to serve customers directly. In such cases, opting for cloud services might be the best way to go.
For those of you who own large business enterprises in the software industry, it might be better to go for a hybrid model – one which combines the best of cloud services as well as in-house servers or private servers. For applications that involve a lot of sensitive data, or for proprietary software, you could use your own servers, and for other applications, you could use cloud services. That way, you don't have to compromise on security or data ownership issues while at the same time, attain the flexibility and scalability of the cloud.
You also have the option of private clouds. More on that soon.
The cloud computing model
From a broad perspective, you could go for one out of three cloud computing models – Iaas (Infrastructure as a Service), SaaS (Software as a Service) and PaaS (Platform as a Service).
In case of IaaS models, you don't have to take care of storage, networking, CDN and virtualization. They can all be left to the IaaS provider.
In PaaS, the application platform, the development, and the database are all handled by the providers.
SaaS models take care of business management, CRM, security as well as tools.
It is important to choose the model once you have decided to for the cloud.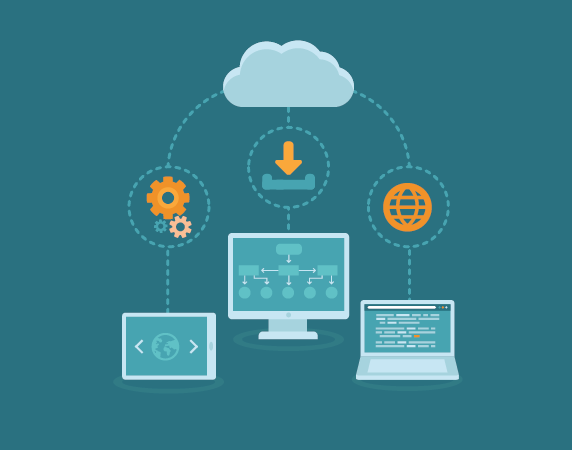 The cloud options
Large enterprises also have the option of choosing a private or a hybrid cloud model.
Private cloud is where you can create your own cloud using specific platforms like Openstack. That way you can access the benefits of the cloud, while still retaining data security and ownership. It is apt for businesses using secure and confidential information and core systems.
A public cloud is where all of your resources are hosted by a separate cloud service provider. It supports more number of customers and is better suited for companies having lesser confidential information, as all the resources are publicly shared and virtualized.
A hybrid cloud model is one in which your resources are spread over private and public clouds. Specific resources can be used in the private cloud, whereas those which do not need a high level of security can be hosted by the public servers. Large software enterprises can benefit from using this model as they can have the best of both worlds. It is a perfect blend of reliability, availability, security and reduced operations costs.
It is extremely important for business enterprises, whether large, medium or small to analyze their business and choose the appropriate cloud solution. If your business scenario demands cloud migration, then your next steps should be in choosing the right model. Once you know exactly what kind of cloud services you need, you can be sure you are doing the right thing.
Still confused? Talk to our experts and find the perfect solution.