Custom Accounting Software Development: Understand the Steps, Cost, and Benefits!
Small business accounting software is a system that helps maintain a count of business revenues, cash reserves, loan allocation, cash flow, and payment data. There are several pre-packaged commercial accounting software available to meet business requirements. However, custom development of accounting software helps address a business's specific needs. 
View infographic: What are the advantages of custom software over commercial off-the-shelf solutions?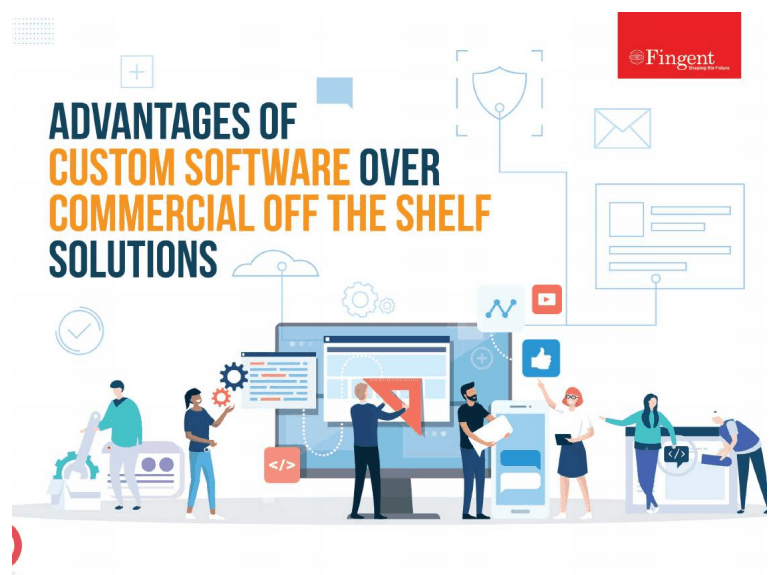 Custom accounting software is developed keeping in mind the specific needs and goals of your company. Typically, a custom accounting software system helps businesses streamline business operations such as cash flow tracking, tax calculating, internal auditing, financial transactions, business analysis, and reporting.
Small business accounting software solutions help reduce human resource costs and increase overall productivity. Most start-ups adopt accounting programs to boost competitive advantages to develop into mid-size and large companies.
Read more: Custom Software Development is the Ideal Way to Build Business Apps in 2021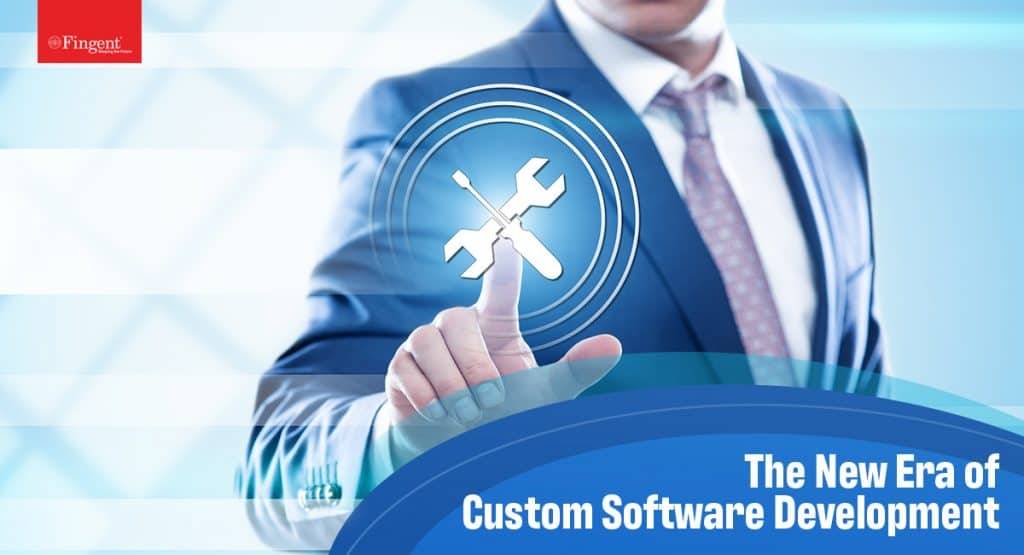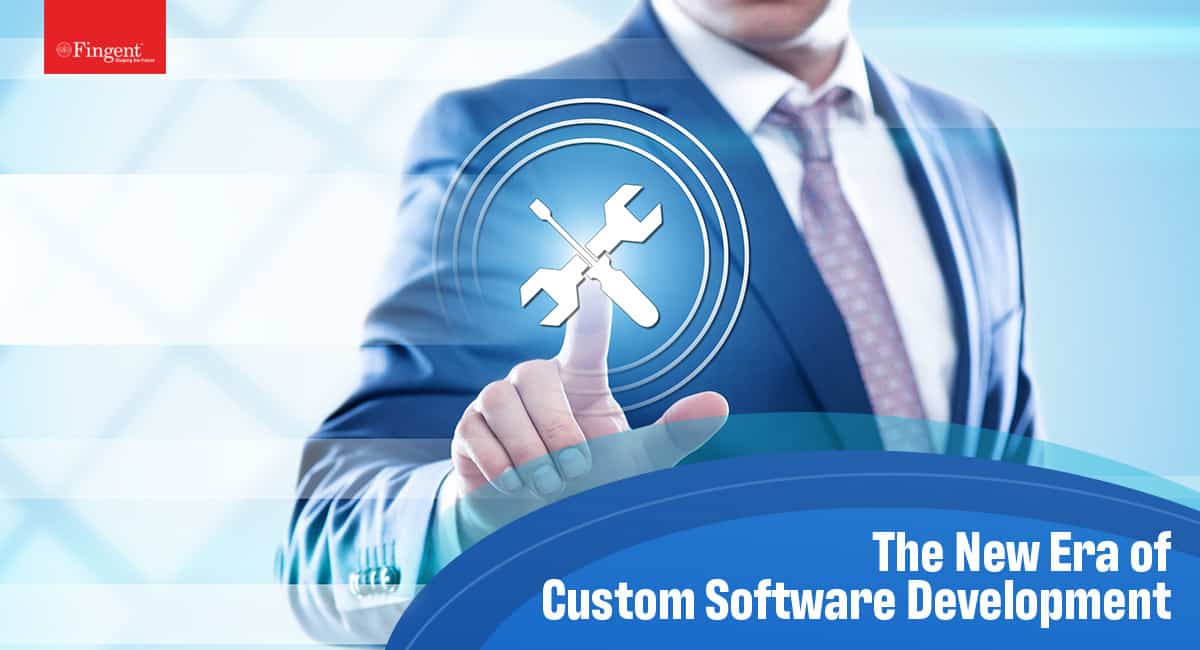 Benefits of custom accounting software
1. Improves efficiency
There's no denying that technology works faster than humans. All you need to do is input the data correctly and command it to perform the function. The software will perform all the tasks within the stipulated time frame. Simply put, custom accounting software does all the finance-related work while the business owner can concentrate on your business.
2. Reduces human errors
Regardless of your business's size, you need an accounting system. Otherwise, managing all the accounts can be a daunting task. In the process, there will be some chances of human errors. A custom accounting software will perform all the functions with technical efficiency and helps in reducing human errors.
3. Saves time
Custom accounting software allows you to perform more tasks in less time and enables business growth. With small business accounting software, your resource hiring and maintenance costs will come down as the software allows you to handle more accounting jobs in less time.  
4. Better financial monitoring and reporting
When financial operations are handled manually, the financial reports are usually prepared at the end of the year. Organizations can reduce this mundane task with the help of custom accounting software. It can generate the report at any time and help you identify any problems beforehand.
5. Faster data processing
When it comes to accounting, you must have experienced and efficient people to register and process all the data before using it. Custom accounting software makes this process easier and faster.
Significance of small business accounting software
Business accounting includes a wide range of operations to capture the entire financial situation of an organization. Done manually, it is time-consuming and a daunting task. However, custom accounting software has helped automate all the processes, allowing business owners more time to concentrate on other vital business aspects.
Without accounting, it's impossible to do business. The accounting team makes it possible to evaluate the progress of the organization. It gathers information, creates arrangements, and evaluates the financial data of the organization. Small business accounting software simplifies financial reporting and management of operations. 
Steps involved in custom accounting software development
Step 1. Define an idea
So, you got an excellent idea for your small business accounting software? That's great! The idea itself is enough to kickstart the project. Next, you need to solidify it into an actionable strategy. Your team should take the initiative, perform analysis, identify the additional functions and features that will be feasible for the system.
Step 2. Design the UX/UI of your system
After assessing the project, the next step is to start on the prototypes and designs. The cost of software development tools is often based on the number of features the solution requires. As a business owner, you can ask the developer to design the app according to your business needs.
You will be able to decide what to add and delete during the initial phase. Once the software's framework and future design are accepted, you can switch to determining the accounting software's functionality.
Step 3. Decide the features and functionality
Some of the critical features you need to include in the software are:
Account management

Inventory management

Invoice processing

Multi-user support

Budgeting

VAT calculations

Third-party app integration

Sales order

Payroll management

Credit tracking

Payment management

Advanced analytics

Billing management & record keeping

Generate reports
Step 4. Develop the software
Designing accounting software is a complex and time-consuming process. However, using a questionnaire development approach can help develop appropriate accounting software.
Designers and QA engineers need to compose test cases before the actual development work. This will prevent any bugs in the future. At Fingent, our developers know the trending designs and develop applications using configuration management techniques to ensure proper software development methodology. Before that, we guarantee to address all the steps and innovations.
Step 5. Deploy and maintain
After the development of the software, the project is implemented and ready to use. The application may need tracking and improvements to stay relevant. Therefore, a support and maintenance team is a must for small business accounting software. The team must resolve issues and cope with problems in case of any crashes.
Cost of custom accounting software development 
The development cost depends on several factors, such as the software's features and techniques. The more features and tools you require, the more money you may need to spend from your pocket.
Additionally, you will have to consider the production period- the longer it will take, the more expensive it will be. The cost would also rely on the developers you employ to create your software. 
Read more: Offshoring Software Development: Here's All You Need to Know
Choosing the right partner for custom software development
Custom accounting software development may seem challenging, but it proves worthy in the long run as it allows your business to stay out of chaos. When businesses go for custom software development, they can build new capabilities on top of existing enterprise applications. Custom software solutions appeal to tech leaders and companies of all sectors globally. In today's dipping economy, software development companies like Fingent help businesses restart or rebuild what they lagged with custom software solutions. 
Read more: Points to Consider Before Choosing the Best Software Development Company
Being the top custom software development company, Fingent helps you identify the right tech stack and skills required to develop your software. Are you wondering how to boost your company's growth and operating efficiency? Talk to our expert right away and get your questions answered.  
Clutch Hails Fingent as India's Top Software Developer for 2021
We are thrilled to announce the news!!!
Fingent is once again recognized by Clutch for its many innovations and robust industry solutions. And this time we are ranked as the Top Software Developer for 2021, in India!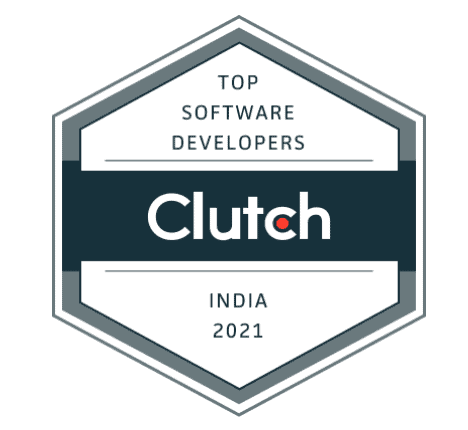 Why is Fingent recognized as India's Top Custom Software Development Company?
Our focus here at Fingent is to help emerging enterprises make a difference with improved business agility and efficiency that's powered by cutting-edge web and mobile solutions. Our goal always lies in delivering next-generation enterprise applications that streamline business processes and promises unique user experiences.
We make sure that our clients get what they expect and more. With our expertise in emerging technologies, we deliver custom, pre-packed, and hosted applications that support all operating systems and cloud platforms for improved business reach and growth.
Moreover, we don't just build software! We collaborate with businesses to understand their struggles in the market, and determine the perfect technologies that can enhance their capabilities and grant them a competitive advantage. We also make sure to bring these solutions promptly and cost-efficiently.
Here's looking back at the success stories of some of our Indian Clients!
GST Implementation in SAP: With the changing regulations of GST policies in India, our client, HOCL, an enterprise owned by the Government of India to indigenize the manufacturing of vital organic chemicals, wanted to integrate GST into their SAP system and support the GST implementation. The enterprise, consisting of complex and critical workflows, required the implementation to be quick and fast adaptive to the existing environment.
What we did was a 100% compliant GST implementation in the customer's SAP system, while carefully addressing all taxable scenarios and specific requirements. Our strategized and timely implementation of GST changes into the customer's SAP system, ensured zero deviation from the regulatory timeline, and zero effects on the business continuity.
An E-commerce Platform to Streamline Medical Procurement: Analyzing the challenges of the healthcare industry in procuring quality medical supplies, Kogland required a streamlined platform to seamlessly connect top vendors and trusted brands with healthcare organizations. 
Fingent helped the firm develop an e-commerce platform that delivered a hassle-free shopping experience for healthcare sectors, as well as a trusted selling platform for healthcare vendors. Capabilities around Magento were utilized to serve the front-end of the e-commerce functionalities, whereas advances in Odoo to structure the back-end operations of the company, including sales, purchases, inventory, and accounting.
Based on these successful projects in India, in research conducted by Clutch in 2021, Fingent stood as one of the top software development companies in India! 
Clutch is a popular B2B rating and review platform that crucially evaluates tech service and solution companies based on their client reviews and work qualities. We are thrilled and excited to have been awarded this title from Clutch, and we look forward to more successful client stories and achievements in the future.
We are also truly thankful to our clients who constantly support us by posting their honest reviews and thoughtful feedback on the Clutch website.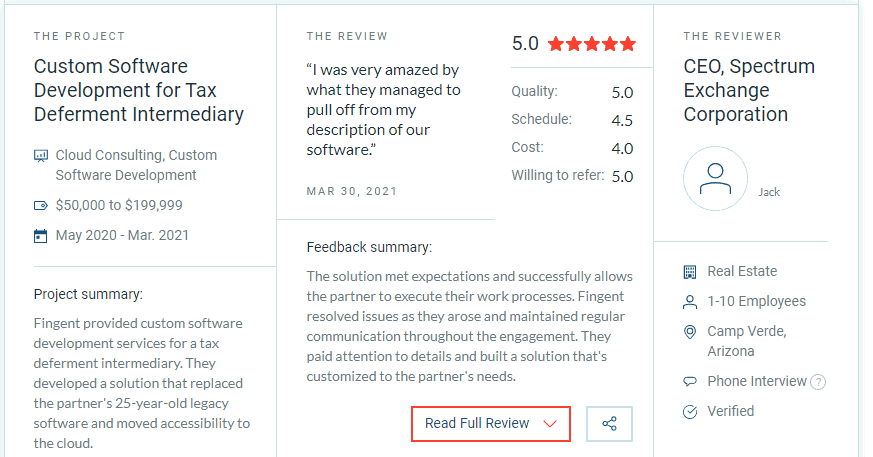 "We are recognized for our clients, and that's why we make sure that their dreams and ideas come to life with the advances and expertise we have in technology today! We are truly thankful to Clutch for appreciating our efforts."
                     – Varghese Samuel, CEO & Managing Director, Fingent.
If you are looking for a technology partner to innovate your business ideas, then contact us now, and let's talk about your project and goals.
SAP S/4HANA: The Torchbearer in Intelligent Enterprise Journey
In the present digital age with cut-throat competition in every sector, businesses must offer compelling and consistent customer experience and innovative products and services. Your organization will be able to create a superior, personalized, and enriched customer experience only when you leverage intelligent technologies such as SAP S/4HANA.
Intelligent Enterprise can empower organizations to grow faster in an ever-changing digital environment. As your organization battles with an excess of data from various systems, you may feel overwhelmed. You know you need that data to be doing so much more than it is right now because the ability to make decisions based on accurate and appropriate data is critical to gain a competitive edge in today's dynamic world. With SAP S/4HANA, organizations can use data, people, and enterprise assets in an aggregated manner that best suits their business. 
Read more: How SAP S/4HANA transforms the end-to-end business process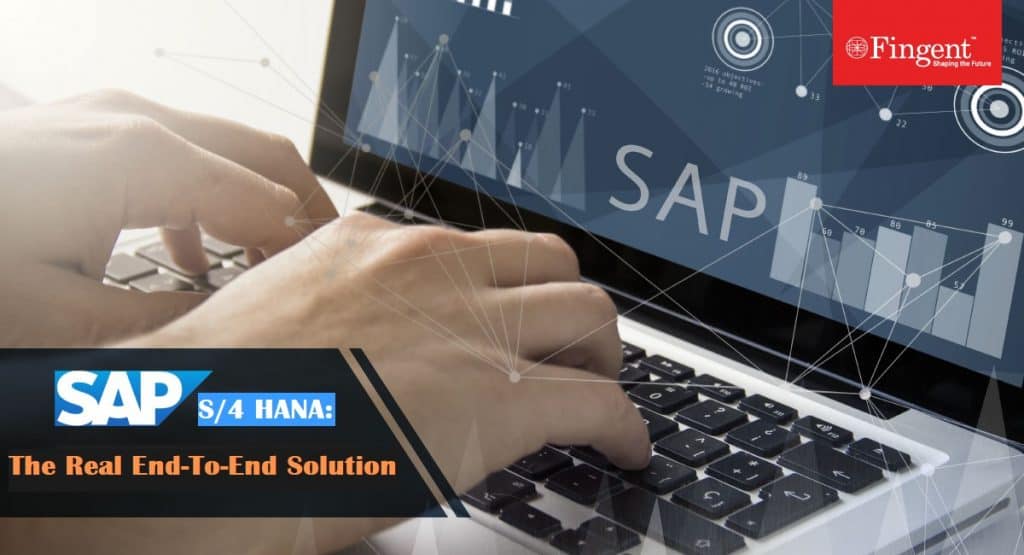 This article explains how SAP S/4HANA can be the torchbearer on your journey towards an Intelligent Enterprise. Before that, let us consider the reasons why you must become an intelligent enterprise.
Top 5 reasons why your company must become an Intelligent Enterprise
An Intelligent Enterprise leverages intelligent technologies to enable the workforce to focus on higher-value outcomes. Here are the top 5 reasons why your company must become an Intelligent Enterprise.
Allows your organization to be more agile with a clear chance of sustainable growth

Achieve breakthrough outcomes in redefining the end-to-end customer experience

Makes your business processes more effective and reliable

Delivers a step-change in productivity

Helps your business to stay ahead of the competition 
6 capabilities of SAP S/4HANA that will lead your path to becoming an Intelligent Enterprise
All businesses can become intelligent enterprises by transforming their business models to become more flexible, customer-centric, and responsive to market demand. Here are six capabilities of SAP that can help transform your organization into an intelligent enterprise.
1. Intelligent suite
SAP intelligent suite is a carefully curated ensemble of solutions that address challenges faced by different business functions of an enterprise. This suite helps every aspect of your organization, including employees, clients, customer experience, products, supply chain, IT, and more. It also allows stakeholders to take advantage of in-depth business insights. In short, it enables you to have a 360-degree view of your business. 
Read more: How Fingent Helps CFOs Gain New Insights and Reliably Enable Key Decisions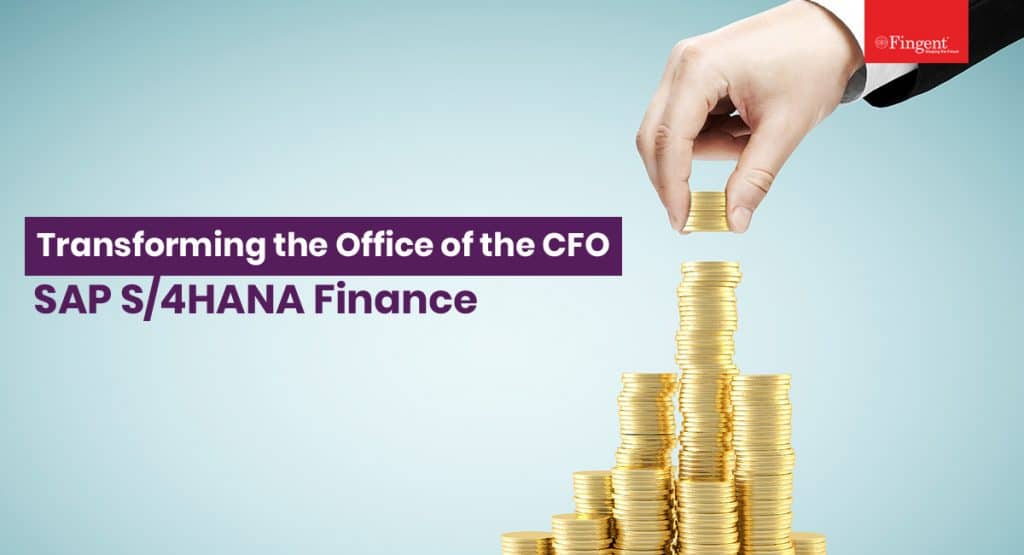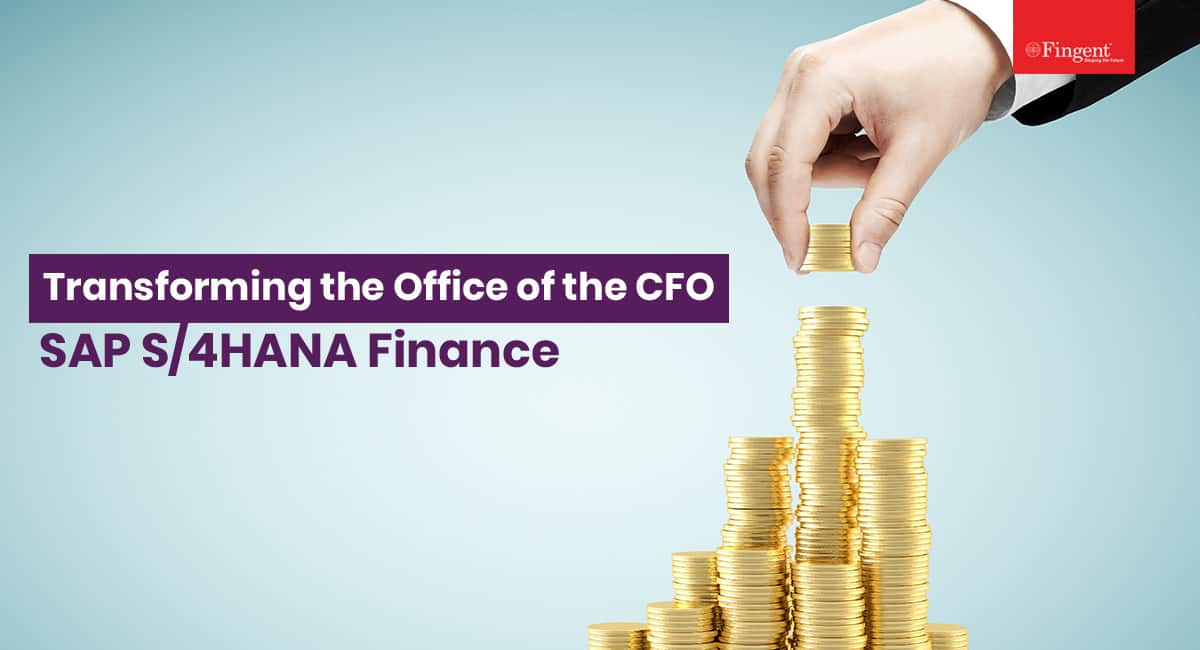 2. Experience management
To understand why things happen, you must understand the thoughts and sentiments of the people involved. Experience management solutions of SAP are aimed to help businesses improve customer, employee, product, and brand experiences. It is a process of monitoring each interaction stakeholders have with an organization in real-time to spot the problems. Experience management solutions provide insights into the thoughts and feelings of your employees, customers, and stakeholders. 
3. Business technology platform
SAP's business technology platform helps modernize business processes and turn data into action. This digital platform makes it easier and quicker for companies to become intelligent enterprises. It offers more options with one unified business-centric platform for data, analytics, and intelligence. Best of all, it supports application development and integration.
4. SAP industry cloud
As a service, the SAP industry cloud enables organizations to undertake application management work while the platform allows users to access data in real-time. SAP cloud is one of the most popular services today. Its key functionalities include analytics, transactions, security, integration, and more. Thus, SAP cloud empowers your business to discover and deploy vertical solutions leading to industry best practices and extend the current business process. 
5. Sustainability management
The SAP suite of sustainability management solutions addresses various sustainability needs. It can integrate compliance and safety activities while improving the sustainability performance of an organization. It enables businesses to understand and manage their impact on people and their environment. 
6. Business network
Across all industries, businesses have reported disrupted supply chains and effects on day-to-day business operations because of the pandemic. SAP's business network helps enterprises adjust quickly and responsibly to disruption and fast-changing market demands. It enables companies to reinvent business methodologies with the help of interconnected value chains and flexible networks.
These six capabilities can help your business achieve the best possible results as you embark on the intelligent enterprise journey.
How do you know if you need to become an Intelligent Enterprise?
Answering the following questions will help you understand if you need to embark on the journey to become an intelligent enterprise:
Is your company focused on customer experience?

Do you employ an experience management platform to understand all the people involved?

Does your company leverage intelligent technologies such as ML, AL to provide the agility and speed required for growth?

Does an SAP cloud platform connect your business process to provide you real-time updates?
If your answer is 'no' to any of the questions, you know you need to get on to the path of becoming an intelligent enterprise TODAY.
Read more: Create Intelligent Organizations with SAP Model Company
Are you ready to implement an Intelligent Enterprise strategy?
The intelligent enterprise is a strategy that uses the above technology to turn data into actionable insights. This strategy enables your business to be more agile and increases the opportunity for sustainable growth. An intelligent enterprise is an approach or a strategy that your organization adopts by leveraging SAP S/4HANA. Now that you know what an intelligent enterprise is and how you can leverage SAP S/4HANA to become one, you must think about implementing it for your organization. 
Though every industry is different, and the outcomes may vary, a common link across sectors is "customer experience." Hence, it is vital to remember that the journey to becoming an intelligent enterprise starts with defining your business goals across the organization with the customer experience at the forefront. Once you define your goals, your organization must implement the essential capabilities of SAP S/4HANA at the highest level. 
Read more: Deploying SAP S/4HANA: Methodologies and Tools to Adopt
Become an Intelligent Enterprise ASAP
SAP S/4HANA is a vital blueprint to becoming an intelligent enterprise. SAP solutions can empower you to become a leader in your industry. SAP S/4HANA provides you a risk-free approach that allows for a seamless transition into an intelligent enterprise without business disruption. 
Read more: 7 Tips To Ensure A Seamless Transition To SAP S/4HANA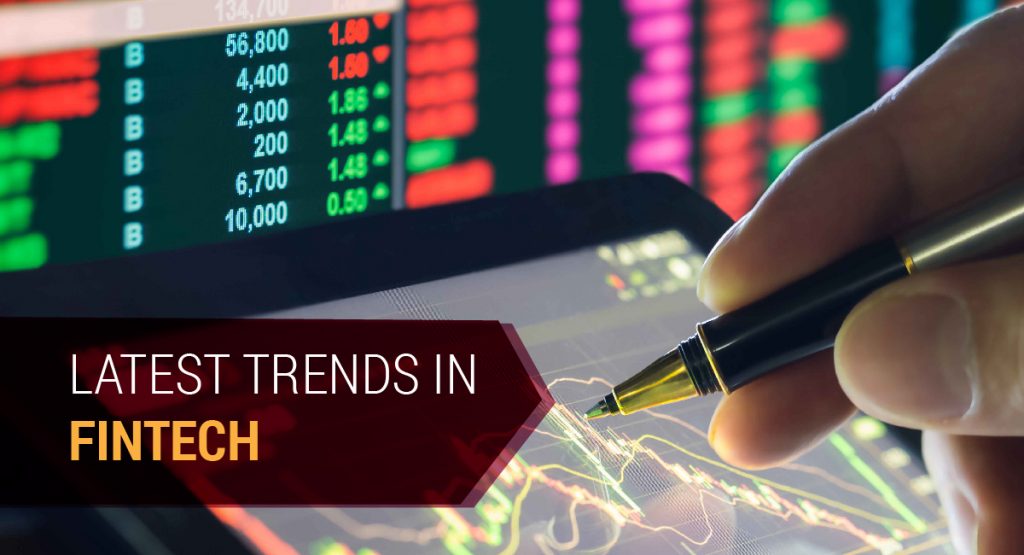 Fingent offers SAP S/4HANA custom implementation and migration services. 
Top 5 Misconceptions about AR and VR in eLearning
In this tech-savvy era, computer-based realities are a new way to perceive a surrounding. Two of the most trending reality technologies are Augmented Reality (AR) and Virtual Reality (VR). Over the last few years, AR and VR have taken strides to become the most prominent consumer technologies. With developments in technology and broader accessibility, we started to discover more ways AR and VR can benefit various industries such as entertainment, automotive, transportation, oil & gas, aircraft, etc. AR and VR have helped many industries since their onset. Both technologies have a massive potential in immersive learning. The COVID-19 pandemic forced physical classrooms to go virtual globally. Since then, the education sector is witnessing the extensive application of reality technologies such as AR and VR to promote immersive learning. 
Read more: How Virtual Reality Improves the Standards of Medical Education and Training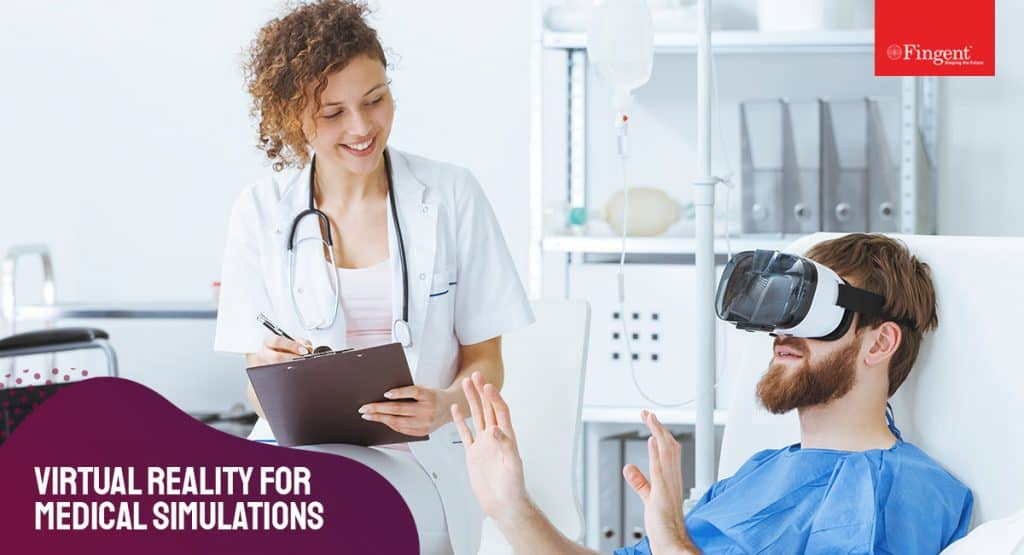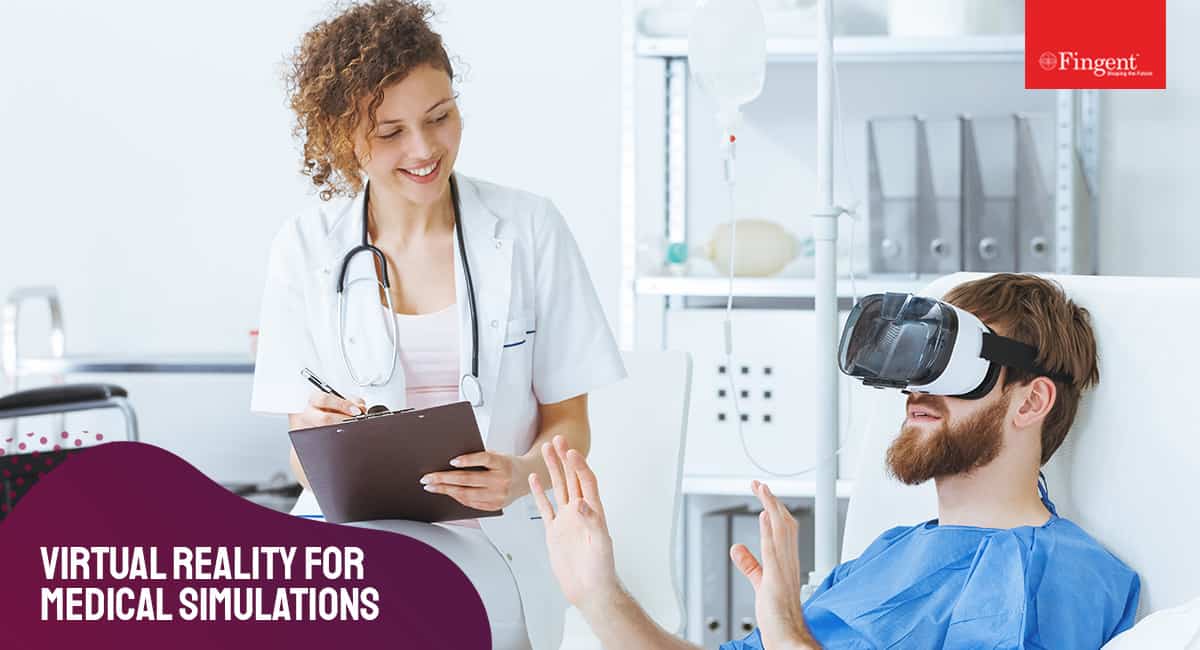 What is immersive learning?
Immersive learning refers to a learning strategy – a future training method – that uses an artificial or simulated environment that puts learners in a highly interactive learning environment. Augmented and virtual reality technologies play a crucial role in today's immersive learning scenario by offering a new way of using an eLearning screen.
Role of AR and VR in eLearning
Augmented Reality or AR is an interactive experience that enhances or augments real-world objects and projects computer-generated images and animations into it – like Snapchat lenses, Pokémon Go (game), and so on. It overlays or adds digital elements or imagery –in the form of text, graphics, audio, and other visual extensions – to a live view. On the other hand, Virtual Reality or VR is a 'computer generated' experience created inside a simulated environment. It immerses the user in a replicated/imagined world using a head-mounted device (HMD), shutting down the physical world. With the help of special manipulators, users gain the potential of intuitive and multifunctional interaction with virtual elements in VR.
Read more: Top 7 Ways AR and VR Can Impact Employee Safety Training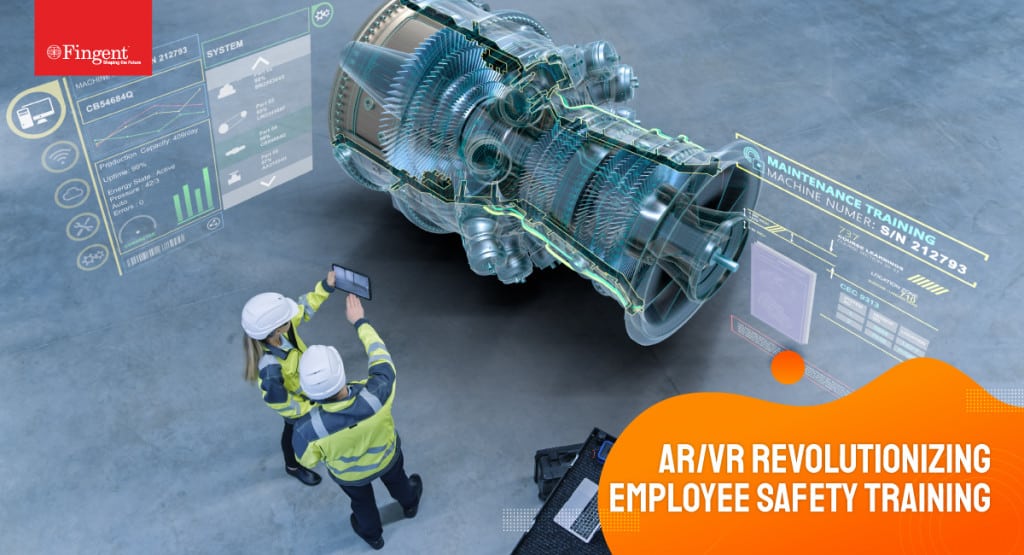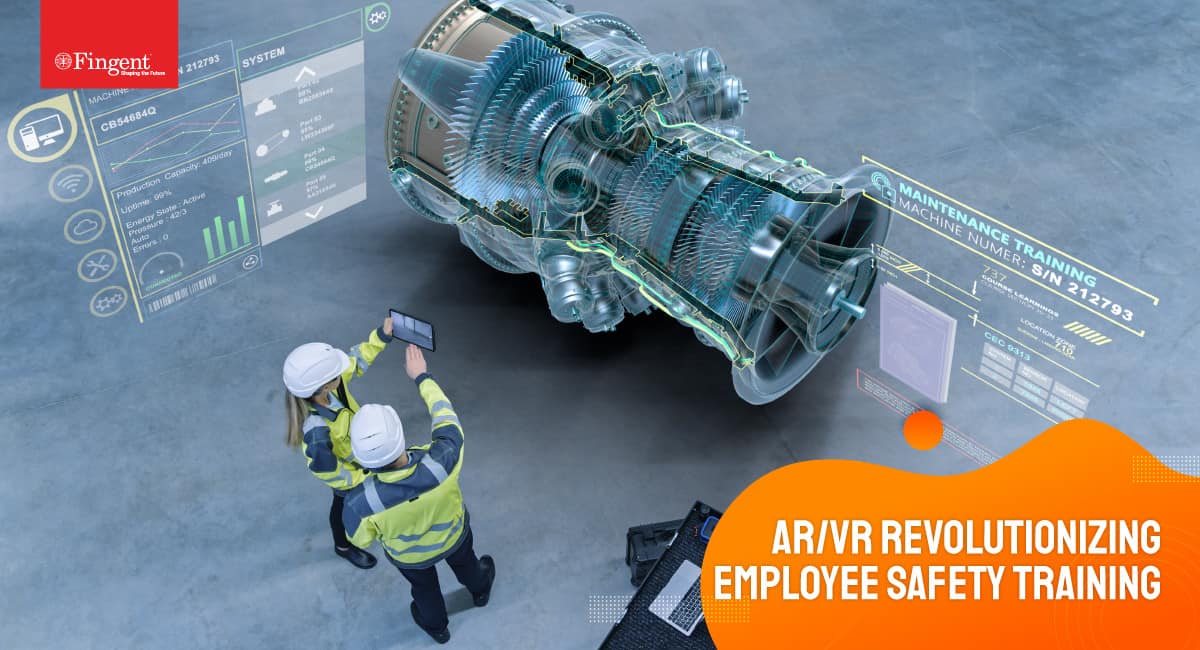 Both the technologies create new and interactive experiences for users through their immersive environment and accessibility in 3-dimension. Especially in the eLearning industry – which is all about using advanced technologies to enhance the learning experience – the alternate reality technologies AR and VR have been warmly accepted by modern learners because of the diverse benefits they offer. Few benefits include:
Makes the learning more engaging and exciting

Better online training mock-ups

Makes learning a practical experience

Customizes learning paths in courses

Provides visual feedback in assessments with advanced learning analytics
Though AR and VR are trending immersive learning strategies, they are new in the Learning and Development space, and therefore, several myths are revolving around the topic. This blog will debunk five common AR and VR myths in eLearning.
Myth #1: AR and VR are the same
Many people believe that AR and VR are the same and can be used interchangeably. People often get confused between these two computer-based realities. Though both AR and VR play a massive role in immersive learning, the fact is that both these technologies have two entirely different concepts. Virtual Reality (VR) entails a complete immersion experience that displays a virtual environment to a person that blocks out the physical world by using a virtual opaque headset. At the same time, Augmented Reality (AR) adds digital elements or animations to the user's real world using the camera on a smartphone.
Myth #2: AR and VR based apps are difficult to use
Even with an increasing number of users worldwide, some organizations still believe that AR/VR apps are more difficult to use than any other apps. This doesn't seem right because such applications mainly meant for learning use high-end technology, making them more user-friendly. Skilled augmented/virtual reality developers ensure that the user interface is simply leading to the applications' success perspective.
Read more: Accelerating AR/VR Adoption Among Customers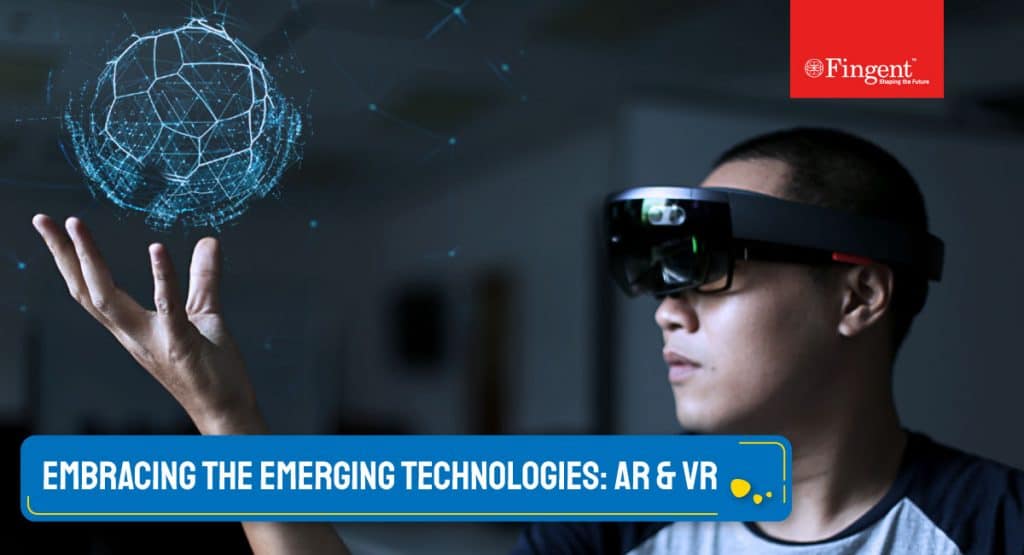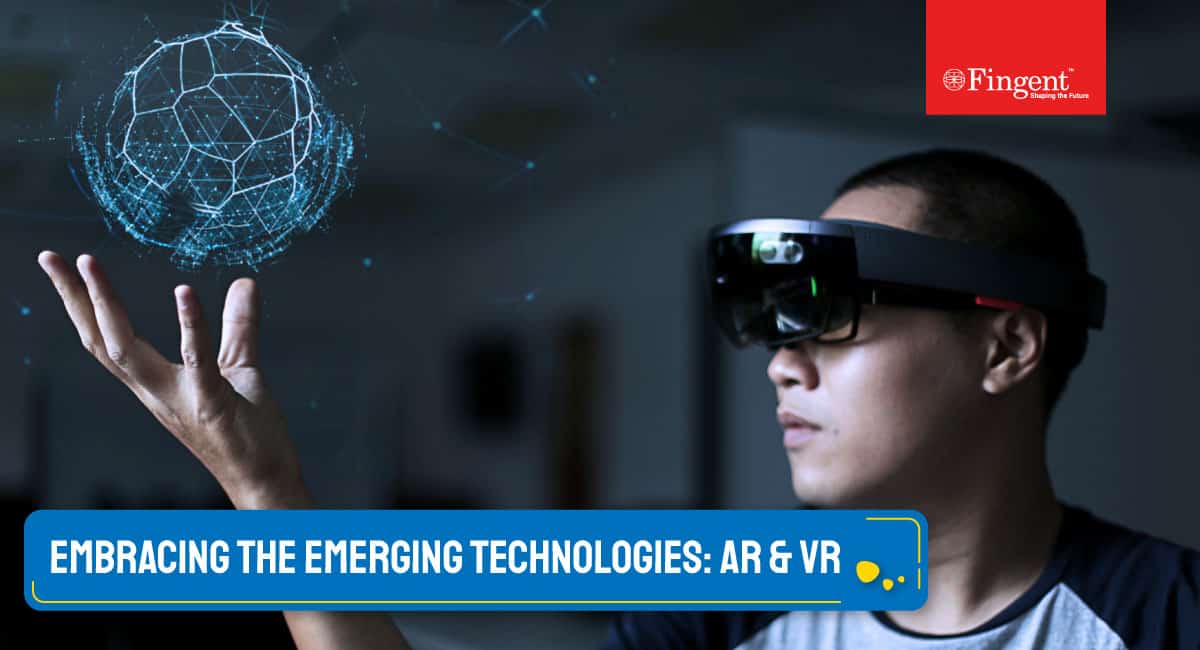 Myth #3: AR and VR are very expensive
Many organizations consider other training methods, as they believe learning through AR and VR is too expensive. When used right, AR and VR techniques can reduce costs and provide organizations with a high ROI in the long run. Many believe that VR apps can only be used with expensive gears and headsets. There are many affordable options and multiple authoring tools that businesses can consider to make AR and VR learning easy at a relatively low cost.
Myth #4: AR and VR are mainly for gaming and entertainment purposes
Because of the popularity gained by AR and VR with its practical use in the entertainment and gaming industry, people tend to think that AR and VR are primarily focused on these industries for entertainment purposes. But the fact is that AR and VR are not just limited to games. Though gaming and entertainment are the most prominent applications for computer-based realities, many industries embrace AR and VR in their marketing and advertising efforts, with widespread success. 
Usage of AR/VR is trending in diverse sectors such as Manufacturing, Education, Event Management, Tourism, Automotive, Real Estate, Healthcare, Retail and E-commerce, Media and Entertainment, Defense and Military, and more. For instance, a global leader in medical imaging solutions, AccuVein uses AR to project an image of veins over skin for all medical imaging purposes.
Read more: Impact Of Augmented Reality In Education Industry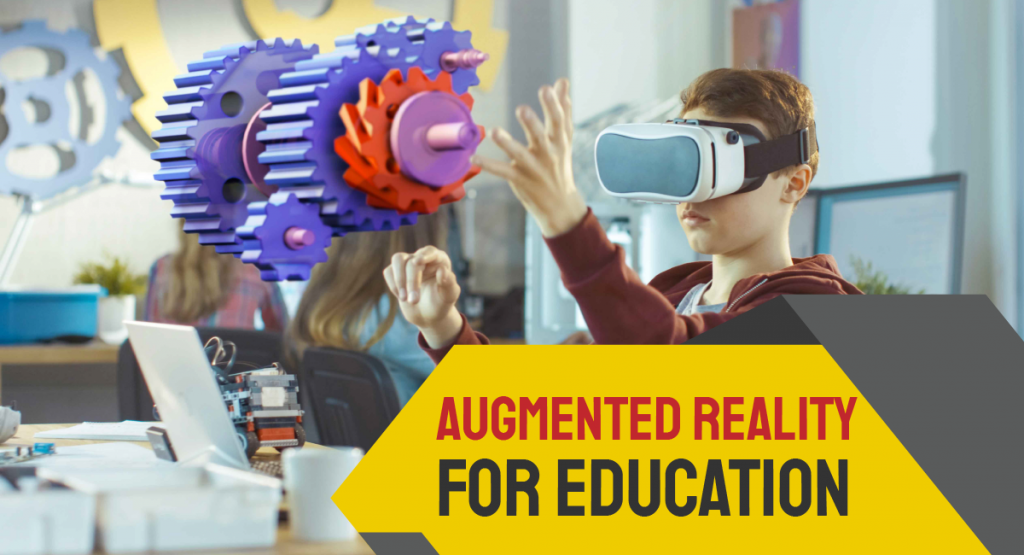 Myth #5: AR and VR may not stay for long
Many people say that AR and VR are just fads. The truth is that, as AR and VR offer many innovative ways to interact with the data around us and visualize it, reality technologies are expected to enrich users in the future years too. 
Research & Markets reports that the global AR and VR market is projected to reach $1,274.4 billion in 2030, rising from $37.0 billion in 2019, and is predicted to progress at a robust CAGR of 42.9% during the forecast period (2020-2030). Key factors leading to the AR and VR market's growth include the rising penetration of smartphones and tablet computers, increasing technology adoption among enterprises, and vendors' surging focus on price reduction. 
AR and VR lead among the emerging technologies and are being updated continuously. AR/VR development is a highly appreciated career today. 
Case Study
Find how Fingent developed a unique mixed reality application for a leading university that enables users to identify people using facial recognition.
Download Now!
So, AR and VR are not fads and are going to stay for a long time.
Misconceptions are lifted for about every potential revolutionary technology, just like myths about AR and VR are prevalent in the mainstream now. AR and VR are emerging as crucial reality tech in 2021. Especially during this COVID-19 pandemic, which has turned our lives upside down, organizations need innovative eLearning techniques now more than ever. These computer-based realities can help enhance the learning experience more safely, engagingly, and productively.
Watch Video: How AR can be a powerful learning tool in the future
Fingent's AR/ VR development team allows you to leverage the power of immersive learning with AR and VR and enjoy the experience! Contact us to know more. 
Identify the best approach to legacy system modernization
With changing customer behavior, enterprises have changed their norms and business applications. Now, retailers have to fulfill orders in a multichannel, multitouch eCommerce environment; consumer banks have to provide secure and user-friendly apps, and travel brands have reconfigured their approach to stay relevant in the face of disruptors.
All these changes require legacy system modernization.
What are legacy systems?
A legacy system may be different for each company, depending on their business. While many organizations prefer to leverage new software tools and run them on old systems, others update their applications one at a time. That said, few companies are still using both old software and old systems.
Read more: Four Ways to Future-Proof Legacy Applications


Legacy systems are considered old when the software fits the early 2000s, not 2020-21. However, not all legacy software or systems are defined solely according to their age.
What is legacy systems modernization?
Simply put, modernization means updating all or some of the IT stack to enhance your business processes and goals.
However, here are three definitions that will help you understand that legacy system modernization is more than just updating the system.
Legacy software

: The application(s) that your business depends on from the last year to the past decade or more.

Legacy software modernization

: Replacing and updating all inefficient systems, processes, and applications either partly or entirely. 

Re-platforming

: Modernization begins with the platform on which your business applications are built. Moving your e-commerce platform from Shopify to Magento is an example of re-platforming. 
There's no denying that business leaders drive innovation at their companies. But they need the latest technologies to enable and support this innovation. They need fast applications, systems that support connectivity, and platforms that bring all these together. Most older IT companies fail to meet these modern needs. So, legacy system modernization is a must in such cases.
Case Study
Customizable Course Mapping & Pivoting Application for K-12 & Higher Education.
Download Now!
That said, digital transformation has pushed application leaders to find effective ways to modernize legacy systems.
Why do you need legacy system modernization?
Legacy system modernization is more than just updating the system. It is about bringing the entire organization to meet the digital environment.
Some of the reasons to consider legacy modernization are:
It helps create and maintain a competitive advantage by building a solution that will help you stay ahead of competitors.

Provides reliable processes with reduced risks, improves the system's functioning, and improves performance.

Ensures satisfied customers and happier employees by meeting UX and performance standards.
Watch video!
It helps you scale in the future by transforming your IT stack into an agile platform for future change.

Secures your IT infrastructure from internal security breaches and external threats

From accounting software to CRMs, legacy systems introduce simpler integration with several new enterprise software used by various businesses.

Addresses the financial inefficiencies of legacy system

It helps realize growth opportunities, exceed customer expectations, and gain new customers by staying ahead of the enterprise software curve.
Have a look at some of the points in more detail.
Company finances
Integrated, up-to-date, and user-friendly software and systems will save your company on downtime, transactions, and more. For instance, Javelin Strategy & Research observed that mobile and online banking transactions cost only $0.10 while offline processing cost around $4.25 for financial institutions.
Older software and systems can help you spend less on technology, but they end up incurring other overhead expenses.
Case Study
A medical media company enhances its content delivery experience and user engagement by migrating to headless CMS.
Download Now!
Software integration
Most organizations rely on third-party APIs to realize maximum enterprise value. For example, Zillow, a real-estate listing site, relies on the Google Maps API for full functionality.
Making sure your new software system is ready for integration will help meet the expectations of your customers, employees, and stakeholders.
Gartner recommends how to approach legacy modernization  
Here is a three-step evaluation process provided by Gartner on how to approach the legacy system's modernization.
Step 1: Use six drivers to evaluate your legacy systems
There are six main drivers for the modernization of your legacy system. These are the issues or concerns that the legacy application has created due to its architecture, functionality, or technology.
Three of these drivers are from a business perspective, such as business value, business fit, and agility. So, if your legacy system does not meet the new requirements, it will have to be modernized to fit properly and should be updated to provide more business value. Systems that are not agile enough to meet digital business demand are more likely to risk liability.
Step 2: Evaluate modernization
Once you identify the problem and select the opportunity, look at the modernization options. Here are seven options provided by Gartner. These options are ranked based on the ease of implementation- the easier it is, the less risk and impact it will have on the system and the business processes, the difficult, the more risk and impact it will have.
Enhance and extend the application features by encapsulating its data and functions by making them available via an API.

Be it cloud, virtual or physical, rehost the application component to other infrastructure without changing its code, functions, or features. 

Make minimal changes to the code but not the code structure, features, or functions to migrate to a new runtime platform.

Restructure and optimize the existing code but not its external behavior to improve non-functional attributes and remove technical debt.

Modify the code materially to shift it to new application architecture and exploit newer capabilities.

Rebuild the application component from scratch while retaining its scope and specifications.

Eliminate the former application and replace it while taking into account the new requirements and needs.
Step 3: Select a modernization approach that has the highest effect and value
The last step is to choose the modernization approach by mapping the seven modernization options concerning their effect on architecture, technology, functionality, costs, and risks.
It is important to weigh all the options to identify the extent to which they will all have the desired effect with less effort and maximum positive impact.
Read more: Business Process Re-engineering: Facing Crisis with Confidence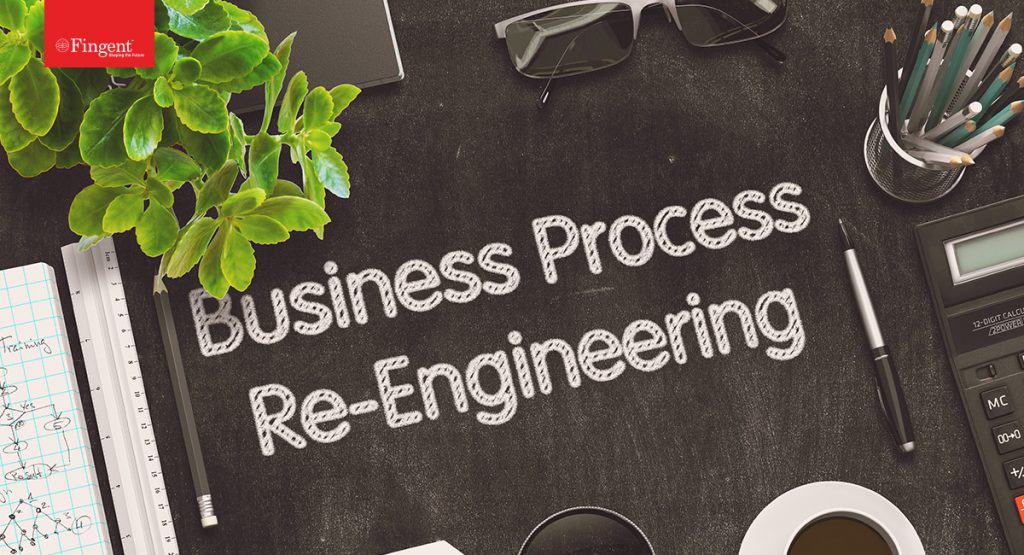 How can Fingent help update your legacy system?
Whether you are looking to re-architect your enterprise software or re-platform your entire system, or simply looking for new solutions that integrate with what you have going, we have you covered. We offer business process re-engineering and platform modernization services.
With expertise in various industries and a full-cycle in-house software development team specializing in legacy modernization, we can make your entire process efficient and personalized. Talk to our expert to know more about this. 
How can companies ensure cloud security amid cyber threats and malicious online activities?  
The explosion of the cloud has changed the face of the business process as we know it. Nearly 90% of companies rely on the cloud. And yet, there has been some skepticism around cloud security. With recent breaches and technological attacks, maintaining cloud security has become the foremost concern for businesses worldwide. 
Security experts at Fingent understand your concern, and so we have put together this blog about the importance of cloud security and the best practices which will ensure that you are secure on the cloud. 
Why is cloud security important?
According to a report by Cisco, cloud data centers process 94% of all workloads. Despite the popularity attained by cloud technology, most of these companies are skeptical about cloud security. There is a reason for this. Statista reports the number of data breaches in the U.S alone increased to 156 million in 2020. It has also been reported that hackers attack every 39 seconds. This can be fatal to businesses in the following ways:
1. Managing remote work
Remote work lets you hire talent from across the globe. However, this arrangement entails inherent security risks. Using personal devices may expose your data to malware and phishing attacks. If a malicious virus enters through them into your cloud system, the damage done could cut your company off at its knees.
Read more: Why It's Time to Embrace Cloud and Mobility Trends To Recession-Proof Your Business? 
2. Security breaches 
If your company chooses to run your application on a public or hybrid cloud, you are entrusting a third-party to take care of your data. This means you no longer have any control over data security. So it is critical to stay on top of things and ensure that your cloud computing provider is serious about this responsibility. Even when you know your provider will ensure top-tier security, it is your responsibility to verify that your data is secure as a client.
3. Comply with regulations
Data protection standards were put together to ensure the integrity and security of customer data. When you store your customer data on the cloud, it is your responsibility to keep it secure, especially if your organization belongs to a highly regulated industry like finance, insurance, banking, or legal. A data breach will destroy your reputation and brand because external parties will hold you accountable.
4. Build access levels
Unintentional leaks of data will compromise your business integrity and give your competition a leg up. Limiting data access only to those employees who need it can prevent errors that lead to data leaks.
5. Disaster recovery
Disasters such as flooding or fire can strike without warning. Unless your data is secured and protected, you could lose all your data. This may undermine customers' confidence in your organization, delivering a death blow to your otherwise successful business. 
Read more: How Secure is Your Business in a Multi-Cloud Environment

Best practices to ensure cloud security
"Cloud computing is a challenge to security, but one that can be overcome" – Whitfield Diffie, an American cryptographer.
True to Whitfield Diffie's words, cloud security measures can be taken to encrypt the system that will help achieve adequate cloud security.
1. Carefully choose a trusted provider
Partnering with a trusted provider is the foundation for cloud security. Choose a partner who delivers the best in-built security protocols and follows industry best practices' highest levels. You need to ensure that you confirm their security compliance and certifications. 
Learn more: Take a look at how InfinCE, an infinite cloud platform, ensures secured work-collaboration within an organization and helps enhance company efficiency & growth!
2. Review your cloud security contracts and SLAs
In an event, SLAs and contracts are the only guarantees of service and course of assistance. 62.7% of cloud providers do not specify that customer data is owned by the customer, creating a legal grey area. Read through the terms and conditions, annexes, and appendices to ensure who owns the data and what happens if you terminate the services. Also, seek clarity on visibility into any security events and responses.
3. Understand your partnership of shared responsibility 
When you tie-up with a cloud service provider, you enter into a partnership of shared responsibility for security implementation. Understanding the shared responsibility involves discovering which security tasks you will handle and which your provider will handle. It is important to ensure transparency and clarity in your partnership of shared responsibility.
4. Control employee access
Implementing strict control of user access through policies will help you manage employees who attempt to access your Cloud services. Cloud security best practice starts from a place of zero trust. Afford user access to data and systems only to those who require it. To avoid confusion and complexity, create well-defined groups with assigned roles. This will allow you to add users directly to the group rather than customizing access for each employee.
5. Secure user endpoints
Since most of your users access your cloud services through web browsers, it is crucial to introduce advanced client-side security to keep it protected from exploits. Implementing endpoint security solutions that include firewalls, antivirus, intrusion detection tools, and more will help to protect your end-user devices. 
6. Maintain visibility of your cloud services
Remember, you cannot secure something that you cannot see. Using multiple cloud services across various providers and geographies can create blind spots in your cloud environment. Make sure you implement a cloud security solution that provides visibility of your entire ecosystem. You can then implement granular security policies to mitigate a wide range of security risks. 
7. Implement a strong password security policy
Strong password security may sound basic, but it is an important element in preventing unauthorized access. Have a strong and strict password policy. To defend against most brute force attacks, enforce a rule that users update their password every three months. You may also implement multi-factor authentication. This would require a user to add two or more pieces of evidence to authenticate his/her identity allowing you to trust your users while ensuring that they are authorized users. 
8. Highest levels of encryption 
Your data may get exposed to increased risk while sending it back and forth between your network and the cloud service. You must consider using your own encryption solutions for data, both in transit and at rest. Encryption keys will help you maintain complete control over your data. 
Read more: 6 Proven Ways for Businesses to Combat Cloud Security Risks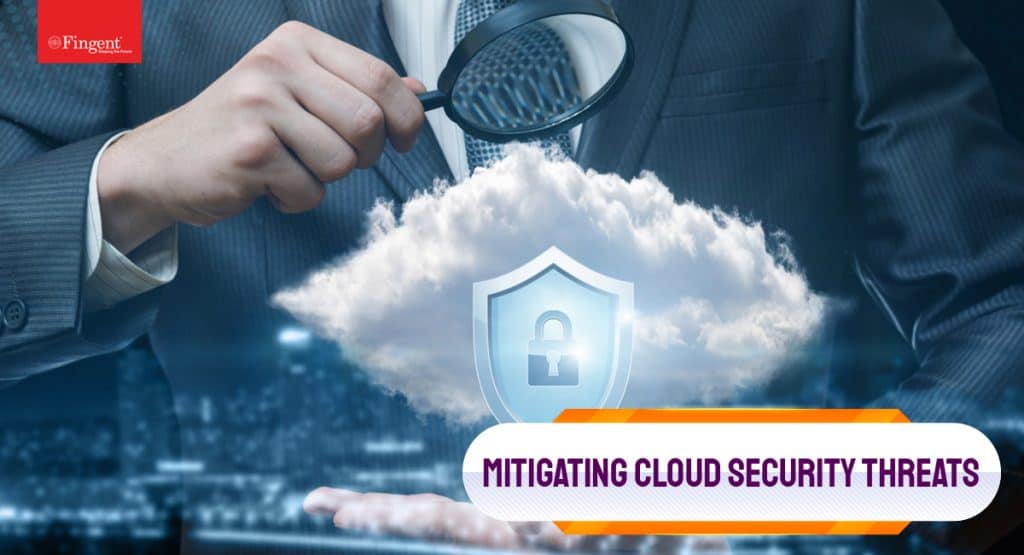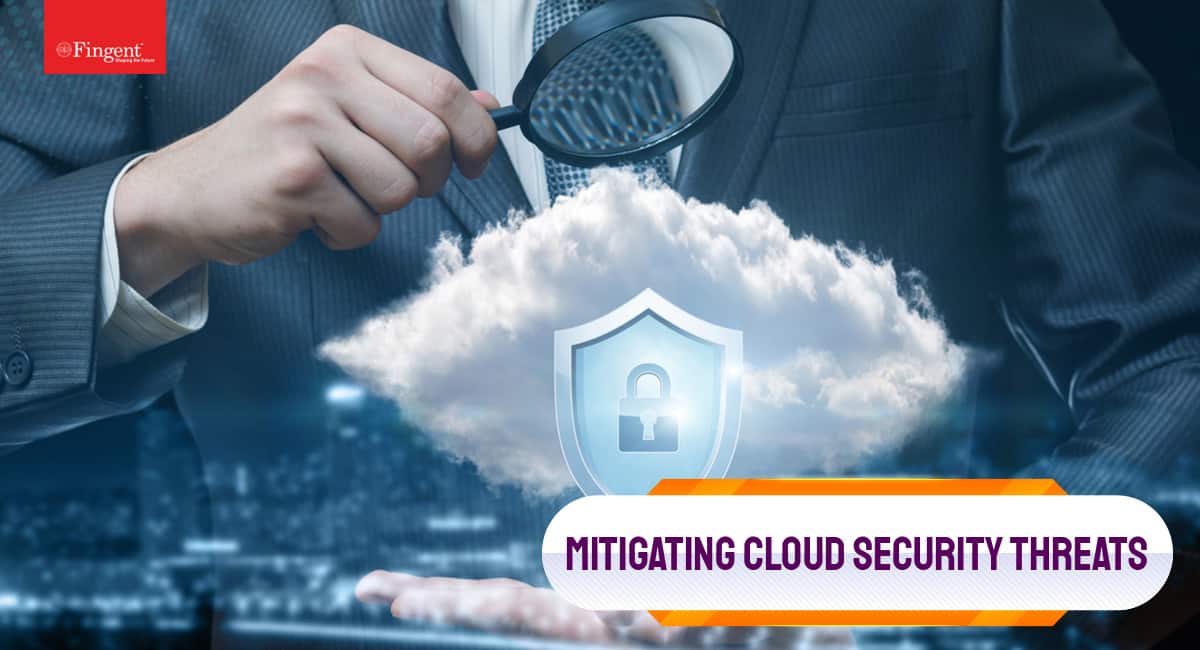 Don't wait till it's too late!
You never know when a stealthy hacker could attack your business and make you go under. All organizations, independent of their size, can benefit from these best practices and improve their cloud usage security. 
At Fingent, our experts go above and beyond to ensure that your business is hacker-proof and secure. If you need to discuss cloud security options, do not put it on the back burner! It could creep up on you and set your whole business afire, ruining your competitive edge and spelling doom for the future. Call our experts and discuss your options today. 
How to gain maximum value from technology investments for your business?
The slow economy stemmed from the COVID-19 pandemic is forcing organizations to identify and cut all unnecessary costs. Unfortunately, technology investments also fall prey to these budget cuts. It happens when businesses invest in technology without adequate planning. 
According to a survey, 29.2% of respondents holistically examine their technology usage while searching for efficiencies. It may mean canceling or delaying new projects and purchases or reducing or canceling maintenance and support contracts for existing investments.
Research by Accenture reveals that while 47% of the companies are building their future growth strategies on mobility and technology, considering inefficient technology as one of the top hindrances to their growth. It is clear that IT-led innovation is the need of the hour, and 82% of companies are investing specifically in technology for improved growth.
Simply put, now, it is crucial to improve the return on investment of resources, optimize costs, and select the right solution when making sourcing decisions.
Read more: Navigate The Business Impact Of COVID-19 With These Hot Technologies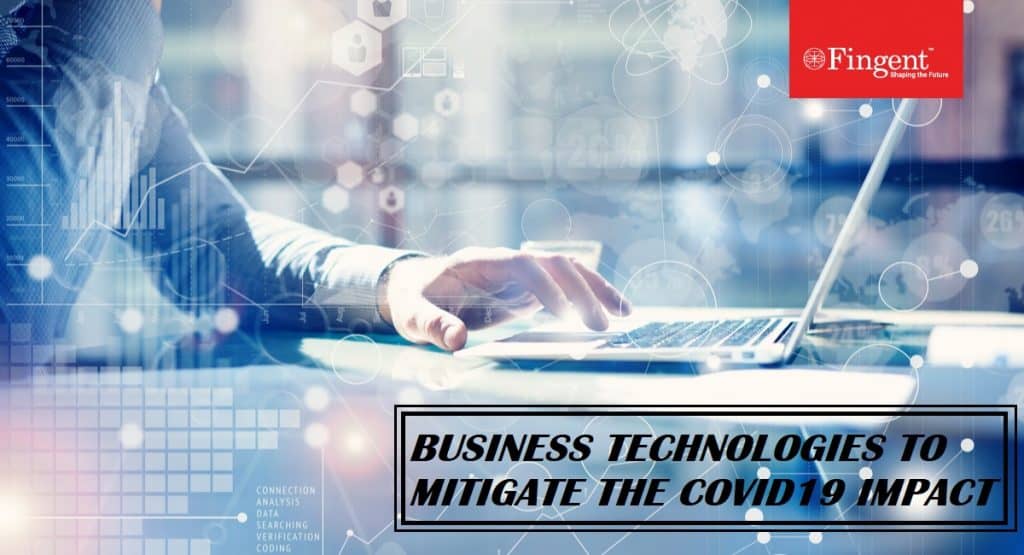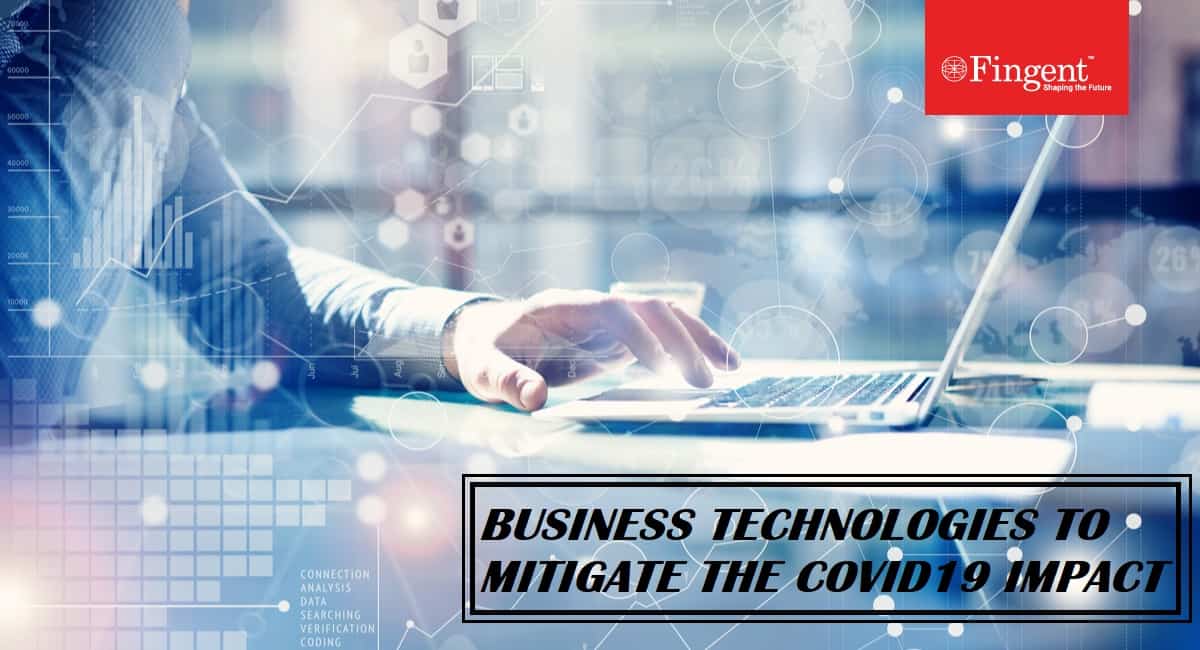 Here, we share a few tips to help you gain full value from your technology investments.
Ways to optimize costs
Gartner reveals that optimizing costs is essential for businesses and is one of the best ways to control spending and attain cost reduction while maximizing business value.  
Optimizing costs should take into account:
Automating and digitizing business operations

Simplifying and standardizing applications, platforms, processes, and services

Obtaining the best terms and pricing for business purchases
While this means ensuring that technology investments generate the maximum possible value, it also means cutting costs and considering how each technology investment drives business value.
Some technology may be expensive, but it doesn't mean that it isn't providing value to the organization. Expensive technology may already be optimized because of the value it generates, while inexpensive technology may be unused and wasted. Therefore, it is important to make the right decisions regarding purchasing hardware, software licenses, or cloud services contracts.
Once you have identified and mitigated what you do not need and what you need, there are no more costs to reduce. It is time to look at how to optimize technology assets.
Ways to get the most out of your tech investments
Despite the cutbacks and search for savings, many organizations continue to invest in technology projects and accelerate their digital transformation initiatives. However, even with the economic slowdown coupled with pandemic-related uncertainties, organizations that have performed well during 2020 are looking to increase resilience by reducing risks and demanding shorter ROI periods on investments.
That said, the key to maximize ROI is preparation. It is essential to know that you've selected the right solution and are ready for implementation. Several surveys done in the past suggest that the software chosen is rarely the reason for any IT project's failure. And a few leaders even agree with this, revealing a lack of investment in preparation, project management, and implementation. Even the simplest of IT systems require some amount of work to install and configure. So, the more complex your environment is, the more careful you will have to be.
Read more: 11 Practices Followed by Leaders to Build Resilience and Ensure Rapid Business Recovery 
Key factors to consider while developing a technology strategy to improve corporate performance are:
Investment profile: Your management team must identify your IT investment percentage (allocated to build significant capabilities) versus the foundational investment. Ideally, foundational investments should not be more than 40% of the total annual investments.
Organization focus: You must identify whether a significant portion of your internal resources aims to drive innovation or growth. Also, find out if you have the proper operating processes in place to drive these investments.
Tenure: You will have to figure out if your workforce has the right experience and skills to achieve the target.
Investment economics: Move over traditional measures and instead identify newer ways to evaluate your projects and investments.
A few technologies worth investing
Following are some of the technologies worth investing in the present business scenario:
Blockchain

Cloud

Cybersecurity

Self-driving technology

Streaming media
White Paper
Empowering New Business Technology To Boost Customer Satisfaction
Download Now!
Tips for getting maximum value from technology investments
To get maximum value from your technology investments, you should:
Be prepared with clear objectives and outcomes. You must ensure that your vision aligns with that of the new technology vendor.

Ensure that you have people, processes, and governance for leveraging the technology when deployed, reducing the time to both value and ROI.

Identify and assess your data sources' quality to develop appropriate metrics for accuracy and completeness of data and check for any improvements.

Invest in the implementation and system or process integrations to make sure they are carried out successfully. If you are using any third-party service provider for the implementation, ensure that you hire a reliable and trained team like Fingent.

Identify users and key stakeholders and invest in their time to maintain the system.

To reap benefits early in the project and demonstrate the value of initial investments, take a phased approach. Phasing could be by business unit, geography, or environment depending on the organizational structure and business goals. This will ensure that the project is manageable.

Provide both initial and ongoing training in phases to allow end-users to familiarize themselves with the features and functionalities they have learned about before undergoing further training. That said, make sure the new users are also appropriately trained.

Ensure that third-party consultants have completed their vendor training or certification programs before allowing them to use your tools. Also, check if you are using the latest version of the tool. If needed, arrange for additional training.
Read more: Fingent Speaks: What it Takes to Build a Successful Digital Transformation Strategy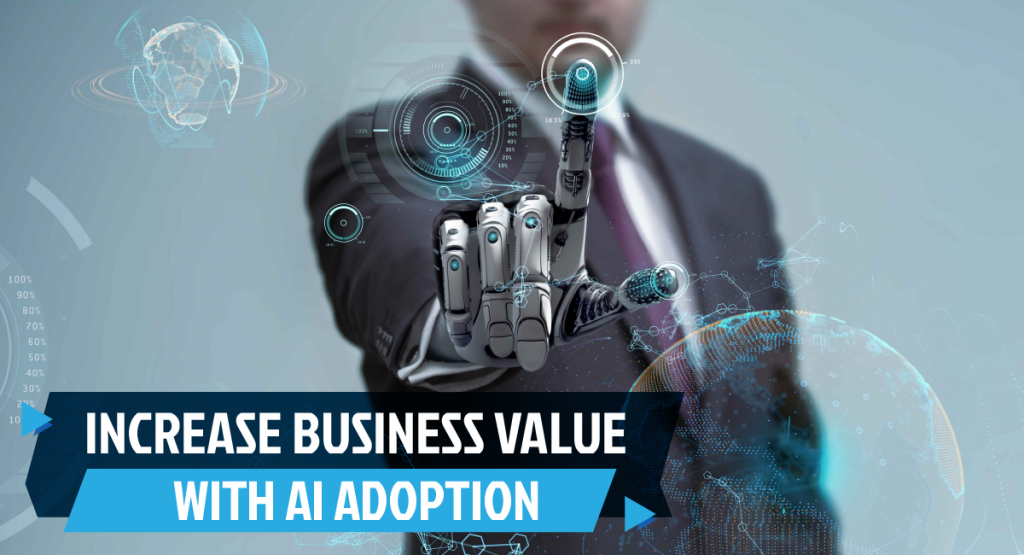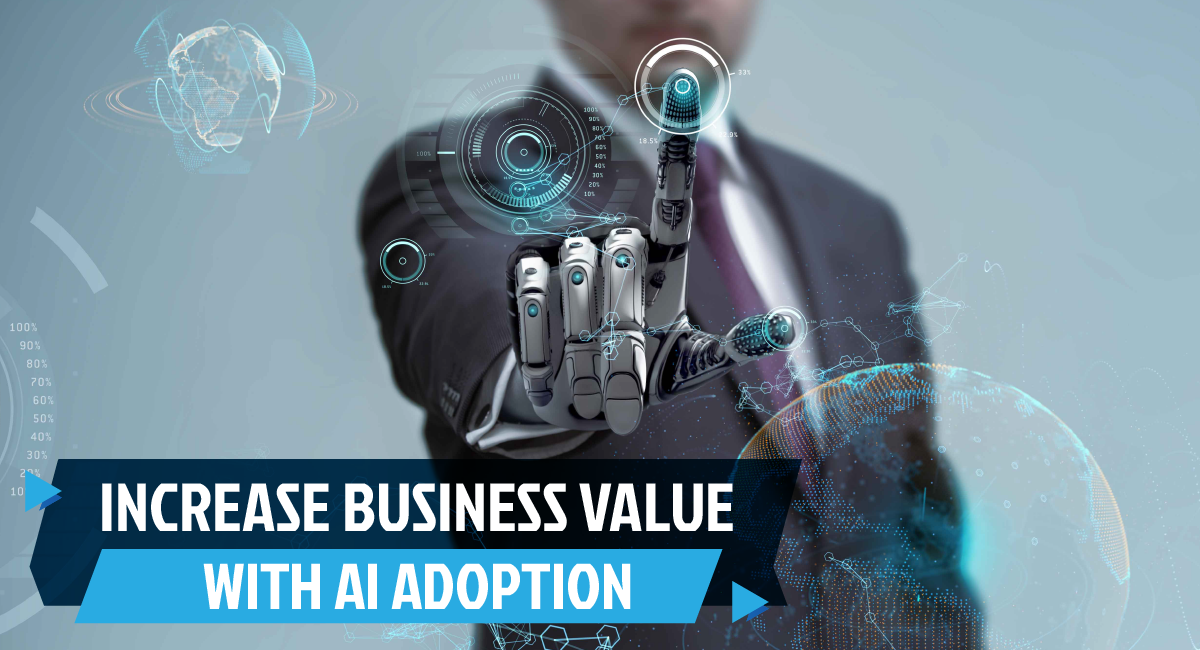 Be smart with your tech investments
With technology and digital transformation becoming more pervasive across all industries, technology investment can make a huge difference in winning or losing a business. By focusing on the tips discussed in this article, companies can maximize value from their technology investments.
Technology wins only if it can appease users. A bad customer experience forces the customer to switch from vendor A to vendor B. Not only should you identify and invest in the right technology, but make an emotional connection to craft human experiences that drive customer satisfaction and differentiate you from your rivals. 
Fingent helps you make a fortune out of tech investments by helping you leverage the latest technology trends. Our business technology consulting services focus on helping businesses tackle technology problems, attain business objectives, and derive value from tech and IT investments. Chat with an expert to learn more. 
How to plan a successful COVID-exit strategy and get your business on track?
If the 2008-09 global recession was due to financial meltdown and economic vulnerabilities, the 2020 economic crisis stemmed from the global pandemic and subsequent health emergency. Both incidents hold lessons that business owners and leaders should follow to fast-track their organizations' recovery in 2021. 
Read more: 11 Practices Followed by Leaders to Build Resilience and Ensure Rapid Business Recovery 
Economic growth in 2021 is likely to improve compared to the growth rate in the second half of 2020. However, it will still be uneven. Additionally, the timing and growth will vary for different products and services and geographic markets.
Given the uncertain recovery of the economy, leaders and business owners need to plan a successful strategy to lead their teams and organizations over the year. The focus should be a forecast of their companies' revenue potentially earned in every quarter of the year.
That said, the COVID-exit strategy is not straightforward. Leaders and business owners will have to make a few difficult choices. 
How much should my organization change, and how fast?

How far should I go to change my current strategy and adopt faster and more agile approaches? 
These are some of the questions that you'll probably need to figure out. However, remember that if your organization does not move quickly, it will lose itself in the crowd.
One of the best ways to transform is to apply the "all-in" approach to transformation. It means to go ahead with full speed. Whether your organization's transformation should be about portfolio moves or performance improvements misses the point. If you want to succeed, you must consider both and make your transformation go big. This approach will help your organization emerge stronger and sustain the competitive edge for a long time.
This article discusses how leaders can build a successful COVID-exit strategy and begin a holistic transformation.
Three fundamental steps that organizations can consider
If your organization is successfully managing portfolio and performance moves simultaneously in a transformation, you can invest in three foundational steps:
Getting an honest view of the business's full potential across both portfolio and performance moves.

Understanding the impact of those moves.

Creating a program with a proper structure and sequence to maximize value creation.
While understanding the full business potential, leaders must know the importance of setting a high aspiration. According to McKinsey & Company, companies that put their gross transformation targets at 75% of trailing earnings are more likely to create value sustainably.
Incrementalism may be risky for organizations trying to break out from the COVID-19 crisis. Management teams seek safety to confront the current situation and avoid the discomfort of going in for the big moves. In reality, leaders must use this time and opportunity to challenge assumptions and overcome social barriers that block bold moves. 
Read more: Top 5 Organizational Imperatives for Business Leaders to Become Winners in the New Normal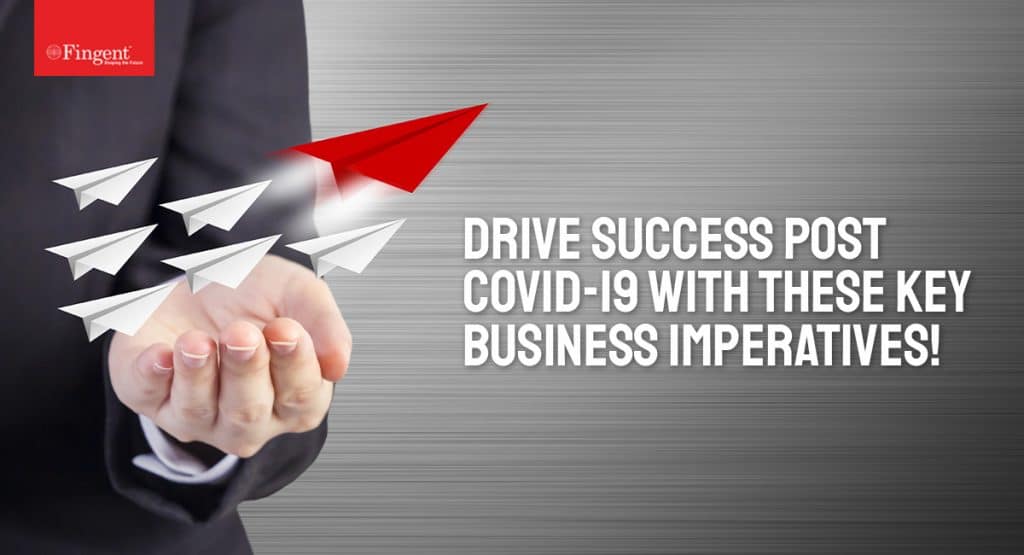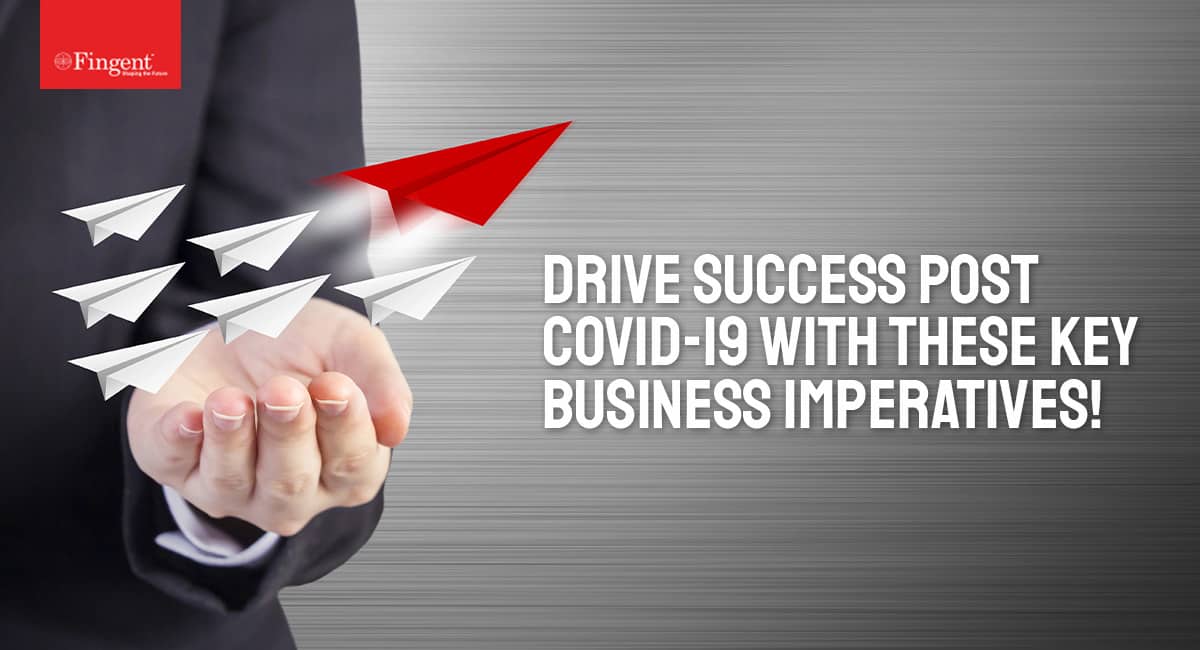 Successful digital transformation requires leaders to answer these questions
Which line(s) of business does my company no longer own naturally?

Which trends accelerated by COVID-19 could transform my business?

What are the new efficiencies and business models developed by my company to meet the COVID-19 necessities?

How can my organization benefit from the advantages of those new efficiencies and business models in the next normal?

How has my organization's health changed, and what elements and capability building will be required to maximize the impact of the COVID-exit?
While you are trying to balance portfolio and performance moves, you will also need to consider the sequencing. Portfolio and performance initiatives must go hand-in-hand. You must consider each move by defining the magnitude, timing, and risk of impact. 
Read more: Fingent Speaks: What it Takes to Build a Successful Digital Transformation Strategy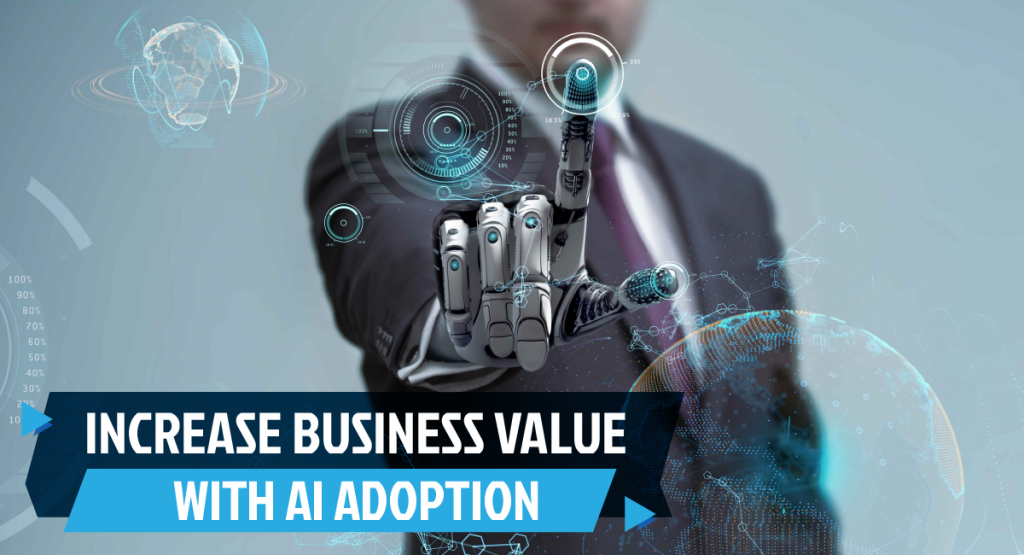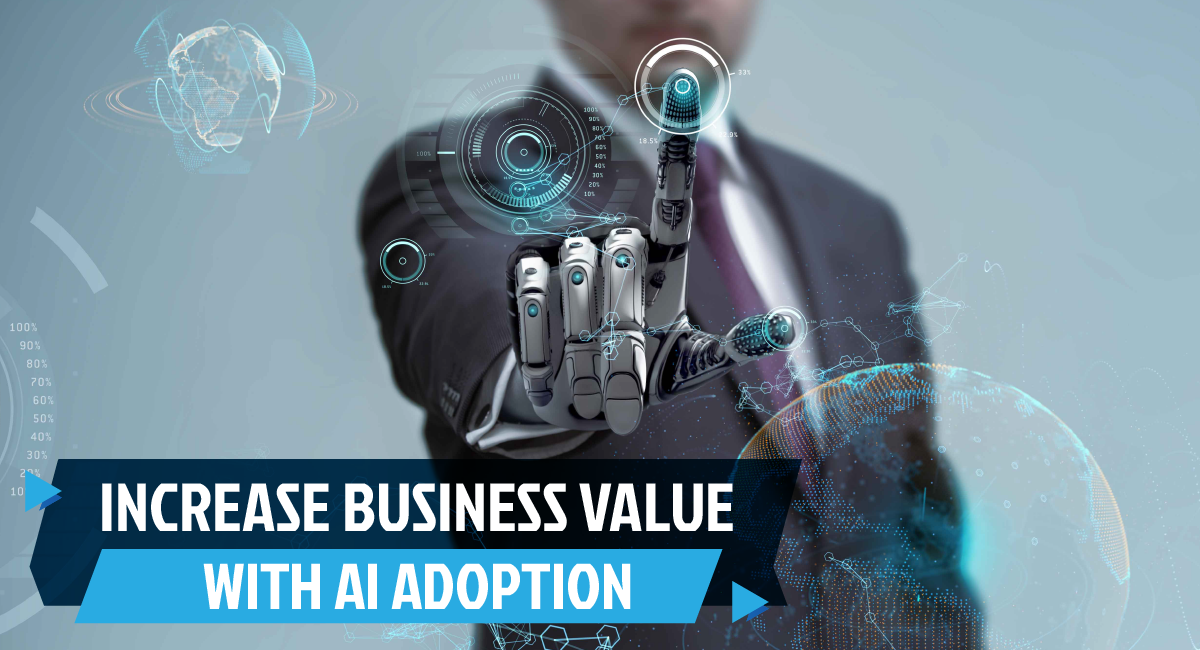 According to McKinsey & Co., stand-alone portfolio moves capture less than half of value creation, especially in areas such as deal premiums, performance upside, or growing new business. However, if your strategy is ill-conceived, even stand-alone performance moves can take time and maybe outweighed by acquiring the wrong business lines.
Two cases of "all-in transformation"
While you must consider both portfolio moves and performance improvements, which of these should you execute first? The answer depends on the organization and context.
How and when you implement your transformation elements must be guided by your organization's various circumstances and potential at any given time.
We're listing two cases of "all-in transformation" here. Both the examples highlight the significance of sequenced transformation in unlocking business value. In both cases, the organizations identified the required potentials, set high aspirations, and deliberately sequenced the portfolio and performance moves to achieve the results. However, the companies differed in how they advanced from there.
First case:
In the first case, the value creation and its sequencing were as follows:
The company streamlined its cost structure, focused on resource allocation, and carved out a few of its competing lines after consolidating business units and simplifying the executive team. This reorganization enabled about 10% of total transformation value creation.

Next, the company improved the effectiveness of its sales force which generated high revenue growth. It also implemented automation and simplifications to reduce overheads and adopted a strategic procurement approach to reduce external expenditure. These operational improvements enabled about 75% of transformation value creation.

Lastly, the company invested in optimizing firms it had acquired and integrated a similar set of core capabilities.
Second case:
The second case, though an all-in transformation program, took a separate route. 
After a significant merger, the company re-evaluated its core business portfolio and divested non-core business. This approach enabled the organization to focus on financial flexibility by using the proceeds to buy back stock. Overall, this performance move allowed the company about 75% of value creation.

By streamlining its operations, focusing on revenue growth and margin improvements, the company's performance transformation enabled about 25% of value creation.
Read more: 7 Ways for Your Business to Overcome the COVID-19 Aftermath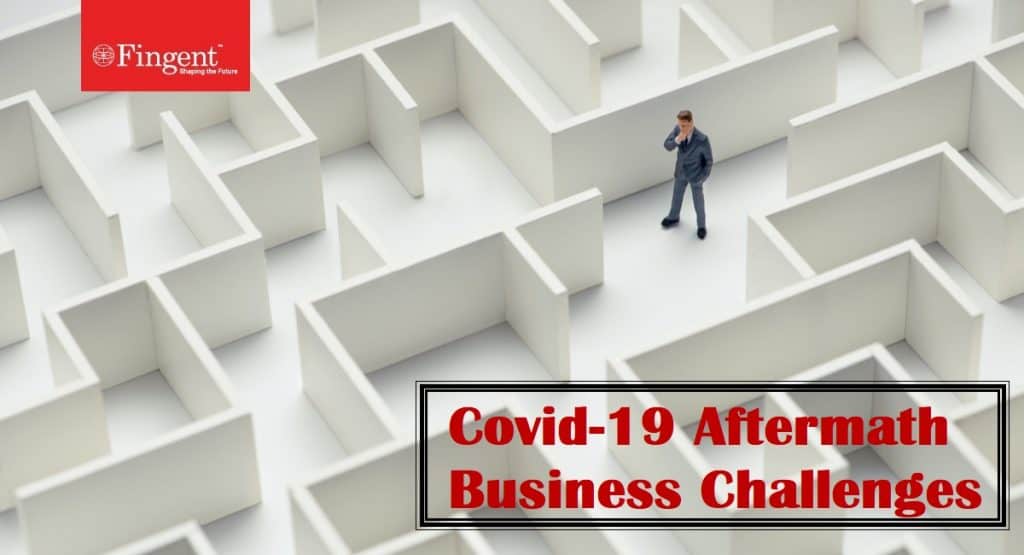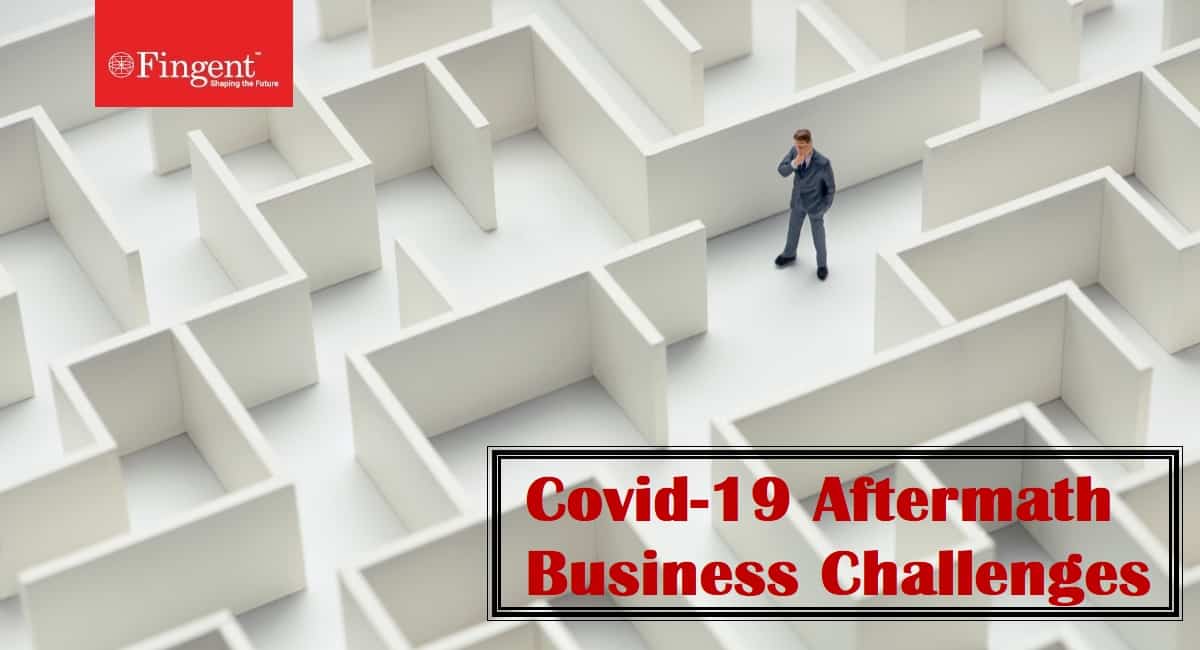 From these examples, leaders need to understand that they cannot choose between a portfolio-first or performance-first approach while planning their exit strategy. The order is not important, but leaders will have to accept that they are going all in, set high aspirations right from the start, and let the realization of full potential determine what happens. Avoiding an ad hoc approach to value creation may have significant implications over the long-term. Research reveals that organizations that go for the "all-in" transformation approach are more likely to show lasting improvements and are nearly three times more likely to be ahead of their competitors.
The takeaway
After a year of uncertainties, CEOs and business leaders are aware that the COVID-exit path will not be easy. However, if companies adopt an all-in transformation approach, they can expect more dynamism and flexibility during the journey.
Read more: 10 Services Offered by Fingent to Prepare Your Business for the Future of Digital Innovation 
At Fingent, we use cutting-edge digital solutions and rapid innovation to help businesses reinvent the future. We're closely monitoring the situation and helping businesses return to work with our technology consulting and innovation capabilities. Feel free to get in touch with us to know how we can transform your business digitally.
Fingent Designated as a Great Place to Work-Certified™ Company 
Fingent is proud to announce that we have been Great Place to Work-Certified™ by the prestigious Great Place To Work® Institute. 
The award recognizes the best workplaces and company cultures based on employee responses to the Great Place To Work® Trust Index© employee survey conducted by Great Place To Work® Institute.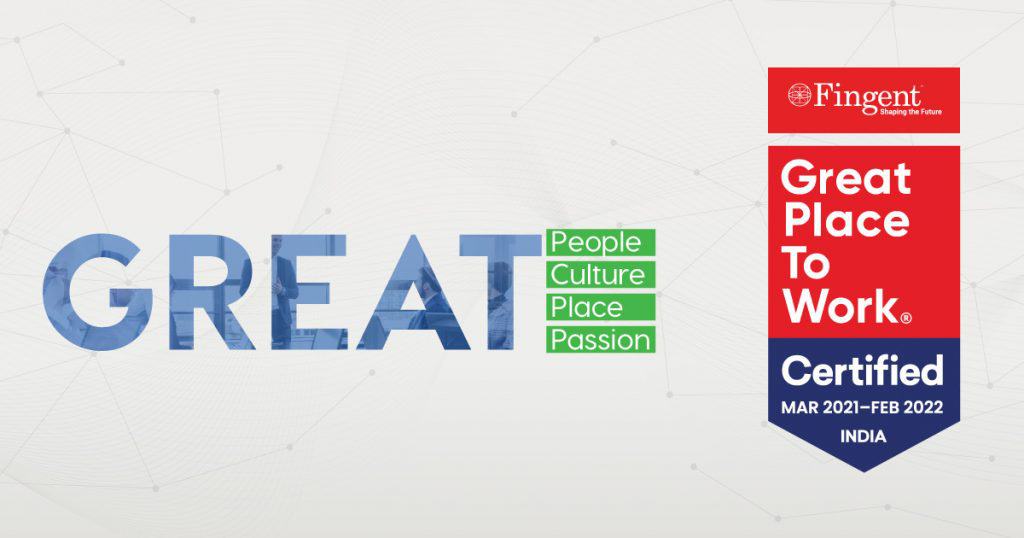 In today's dynamic and competitive talent environment, culture and workplace values are the critical criteria that distinguish a company from its opponents. To hire faster, bring more capable players on board, and retain niche talent, companies need to establish and sustain a strong culture. Good people drive successful collaborations and enable companies to exceed customer expectations. Our people are our greatest asset, and our outstanding hiring practices have constantly led us to success. 
That's why we are super excited to announce that we've been officially recognized as a Great Place to Work-Certified™ organization.
They say, "Truth should come straight from the horse's mouth." True to this adage, the Great Place to Work certification is purely driven by employee feedback. It's a research-backed survey in which the Great Place To Work® Institute gathers opinions straight from the people of all roles at an organization. The certification will be issued if a minimum of seven out of ten employees share a consistently positive experience at work. Fingent has ranked well above this average, with most of our employees testifying the company as a Great Place to Work. 
"At Fingent, we strive to create an environment that makes people feel engaged, appreciated, and motivated to succeed. The Great Place to Work certification proves the trust employees have in us and encourage us to deliver our promises better," says Samuel Varghese, Chairman, and CEO at Fingent.
Our vibrant culture is built on the four pillars of influence that drive our people, work, purpose, commitments, and decisions at Fingent. We define the four pillars of influence as Customers, Peers, Family & Self, and Society. The ingrained core values and culture followed by us drive success across these pillars, defining our approach and behavior in what we do. 
Great Place to Work® is the global authority on high-trust, high-performance workplace cultures. We are so proud to be on the Great Place to Work list this year and will continue to work towards making Fingent a Great Place to Work in the coming years!
Choosing the right ERP software helps CFOs contribute to organizational decisions more logically.    
Selecting the Right ERP Solution: Crucial Points a CFO should Keep in Mind 
The CFO is one of the most significant decision-makers in an enterprise today. CFO is the protector of your business's financial records and has an ultimate say while making financial decisions for the company. However, in this digital age, the role of a CFO is evolving. A CFO takes a more holistic approach in the current scenario and guides the organization towards success by leveraging digital intelligence. CFOs must be equipped to keep their company afloat during an unexpected crisis such as the pandemic, identify new investment opportunities and help the business prosper in the face of intense competition. A tall order but not impossible. 
To achieve this, CFOs must look at their existing systems to upgrade or replace those slowing down the organization. CFOs are responsible for ensuring that any new technology they adopt has what it takes to turn the business into an effective market disruptor. 
This article covers a CFO's top 5 considerations when choosing an ERP solution.
Read more: How Organizations can Gain a Competitive Edge by Implementing Digital Core ERP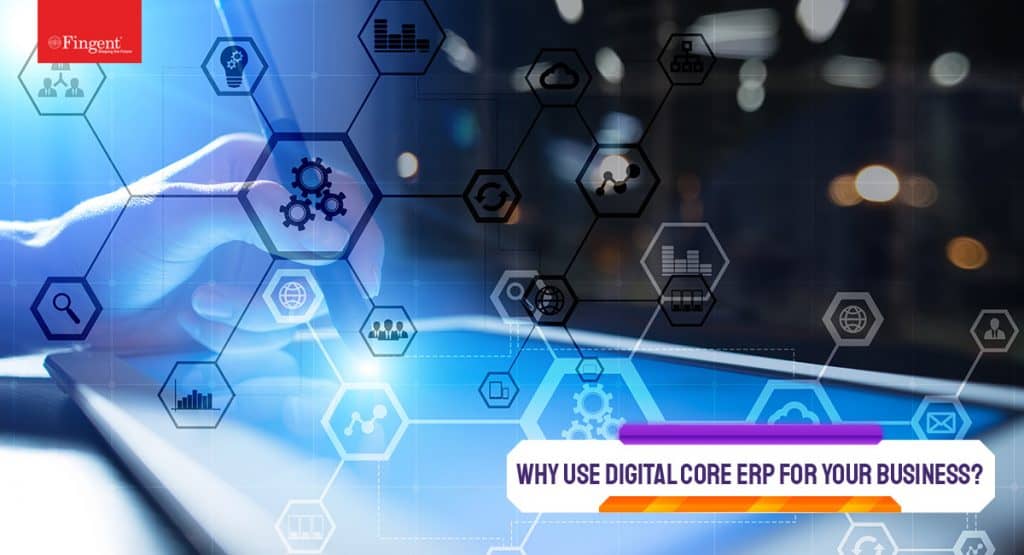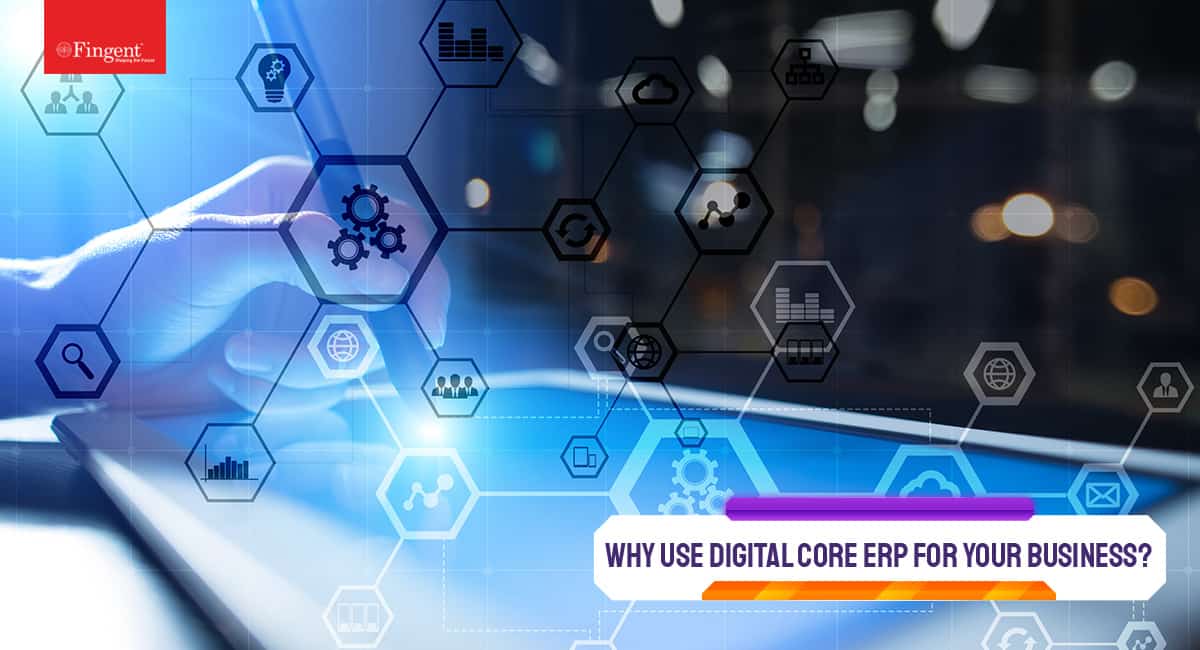 1. Obtain hands-on knowledge on the process
CFOs might find it tempting to leave the ERP process knowledge to technical teams, but this could mean that they miss out on learning the crucial aspects of the ERP that will affect the organizational costs. Technology assists CFOs in controlling accounting and tax standards and in engaging with the business to drive value jointly.
Read more: SAP S/4HANA: Transforming The CFO into a Business Value Creator and Role Model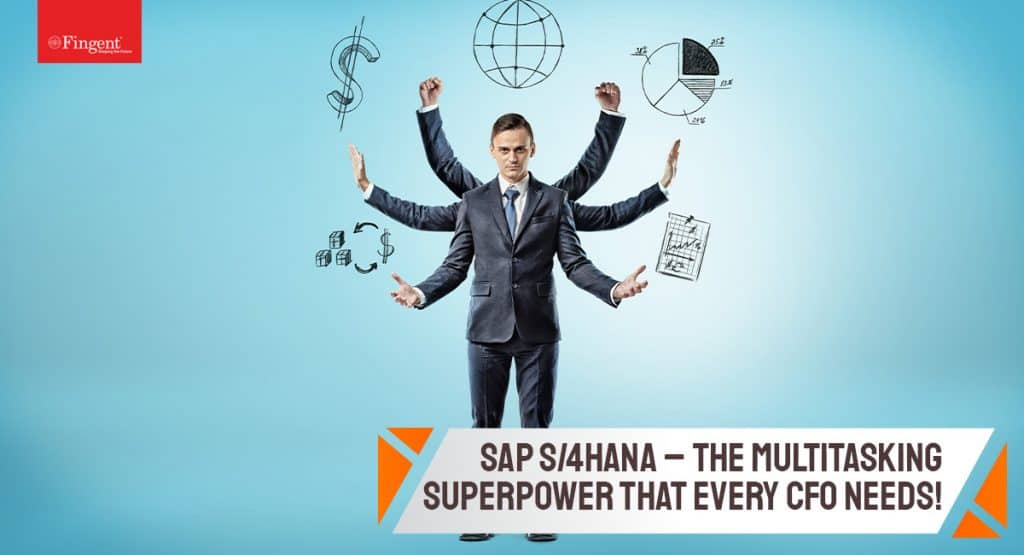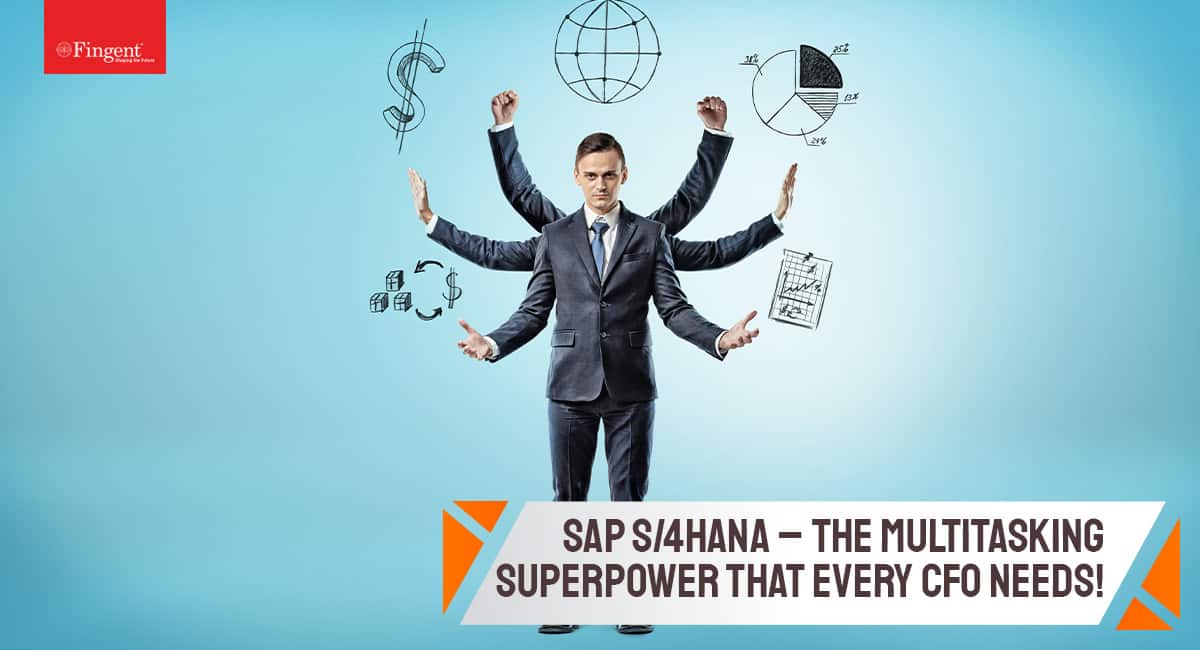 Technical jargon can be overwhelming for CFOs. But they need to clarify their questions with their ERP service provider. 
To get you started, here are some important software concepts related to ERP implementation.
Installation

: Know what is required of your current server.

Customization

: Make sure the ERP software suits your organization's specific requirements. Compared to other ERP systems, SAP requires minimum customization. It has many customizable solutions that are suitable for all types of businesses. 

Configuration

: Ensure your software is in harmony with your workflow. Thankfully, SAP is suitable for any size organization. 
Apart from this, confirm the ERP is hosted on the cloud because it is easier to handle and more secure to manage. Those who have migrated to cloud-hosted ERPs reap the benefits during the pandemic, where remote working is the only option to ensure business continuity. Making sure the solution is rewritten for the cloud will help CFOs keep up with any future changes.
2. Invest in a service provider with vision and efficiency
Your ERP solution's longevity is determined by your service provider's efficiency and capability. Do not hesitate to clarify certain aspects of your service provider and the services they have to offer you. Find out if their financial situation makes it a viable option for a long-term contract. 
You also need to identify if your service provider can give you access to all the information you need for years to come. Additionally, consider if your vendor is relevant to the current market scenario and can stay relevant in the future. To that end, it may be helpful to enquire about their research and development plans to ensure they will provide you with high-end products now and in the future. 
Read more: Why Choose Fingent as Your Odoo ERP Partner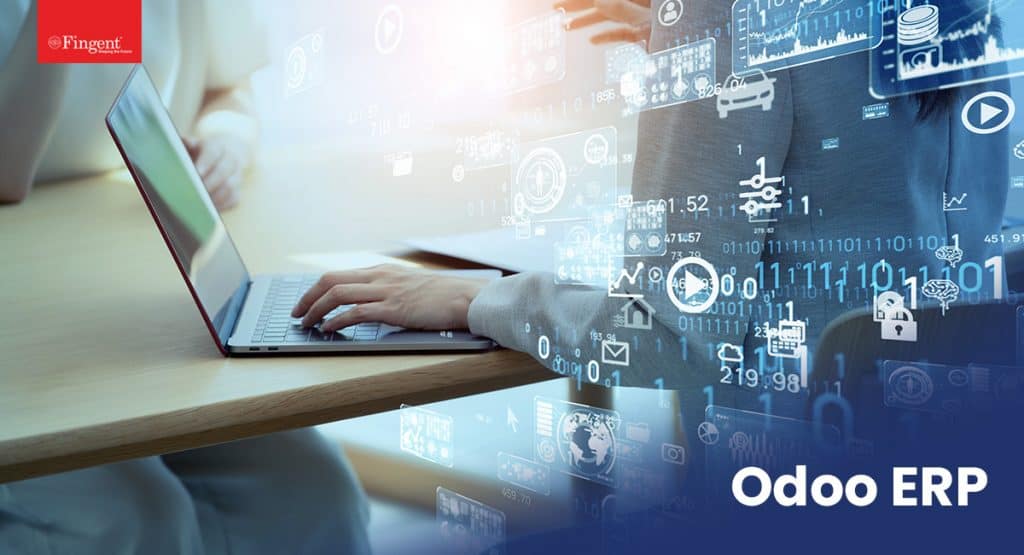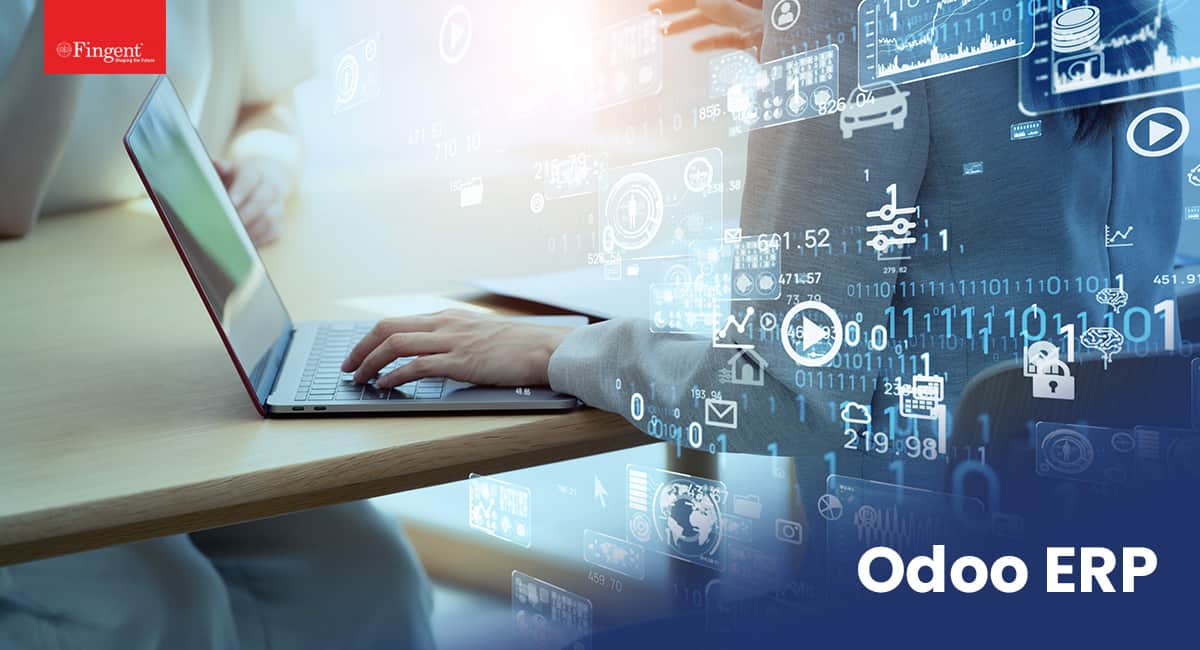 3. What are the aspects of integration?
ERP is one of the multiple systems that determine your organization's performance. To achieve optimum results, you will have to enquire about integration with other aspects such as EPM, SCM, HCM, and CX, to make way for a smoother workflow. How? When you have various platforms working together harmoniously, you can avoid data inconsistency between two systems. 
Read more: 5 Reasons to Integrate Your E-commerce Application with Odoo ERP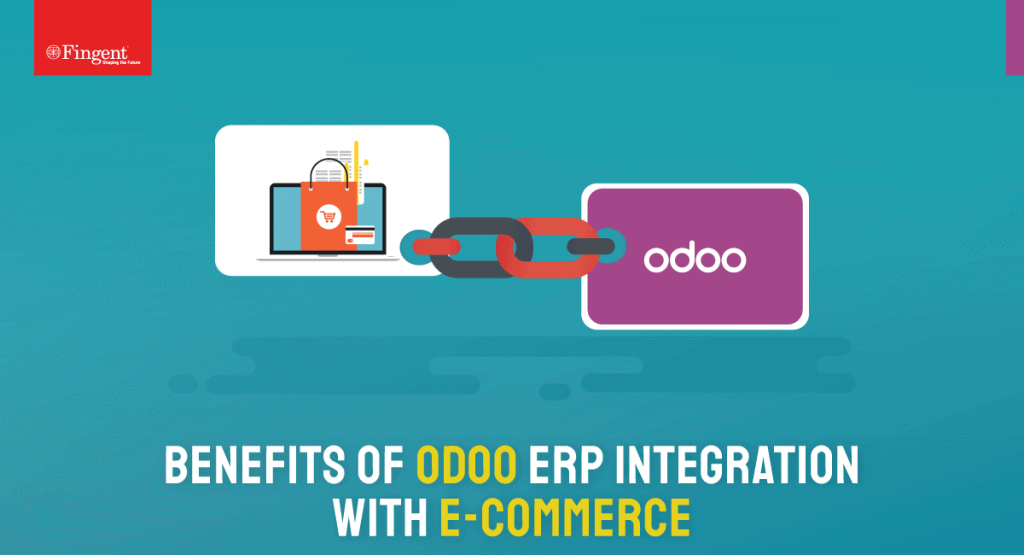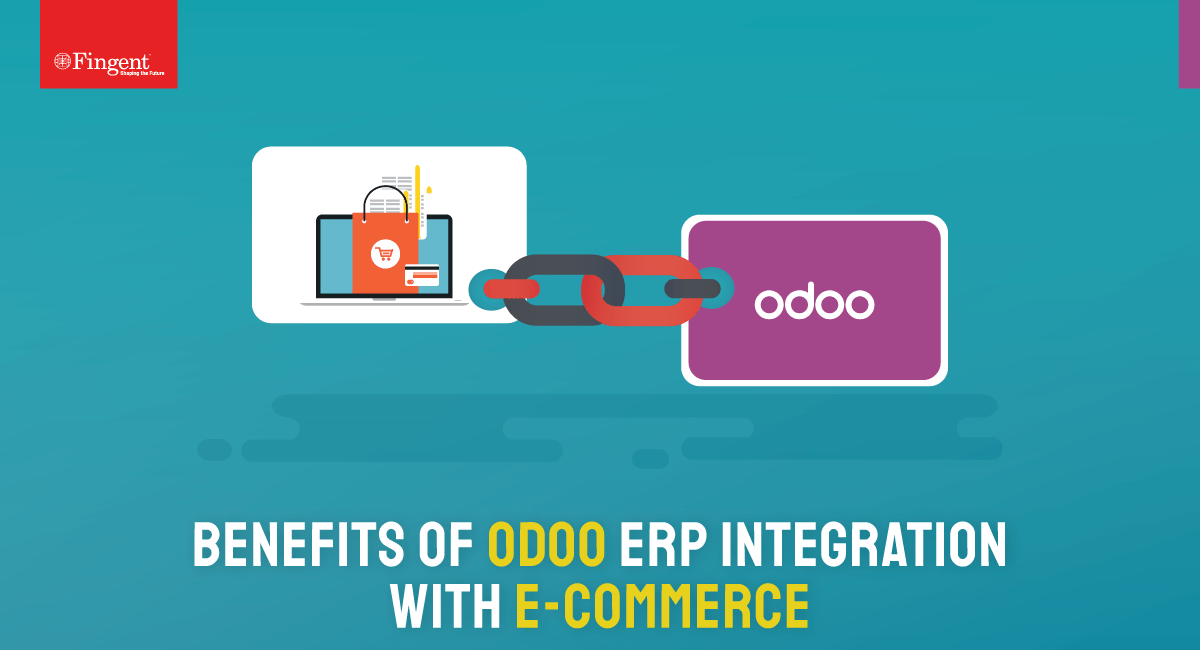 To avoid cumbersome processes after ERP implementation, you must consider if the vendor you are planning to hire can provide you the best support required. Talk to them to ensure that all the different platforms function as one unit. The most relevant integration for a CFO is integrating ERP with EPM (Enterprise Performance Management). Picking the right vendor will help you with such critical integrations.
4. Choose the right ERP                      
ERP that fits one company does not match the other because each company has its own unique needs. Whether a business is small, medium, or large, a CFO must be aware of the need for financial planning tools. Hence, as a CFO, you must confirm your ERP caters to the size of your business. Additionally, your current ERP must be scalable to accommodate employees from various departments. In other words, you will need a scalable ERP system for your entire operation to work smoothly.
Read more: 5 Tips For Getting The Best Out Of Your ERP System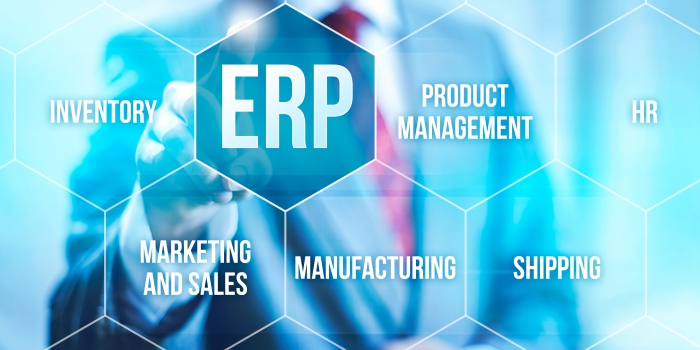 5. Identify the needs of all departments to ensure teamwork
The ultimate aim of a CFO is to ensure that the ERP they select is delivering excellent results. Hence, it is crucial to have all your employees on board and understand the ERP system. 
To achieve that, you need to identify the needs of each department in your organization and make sure that ERP meets all those needs. This allows for an enhanced workflow among all employees. Include your organization's CIO and other leaders during the planning and implementation of ERP software. They can spread a positive outlook toward the new system among the rest of the employees.
Read more: How Fingent Helps CFOs Gain New Insights and Reliably Enable Key Decisions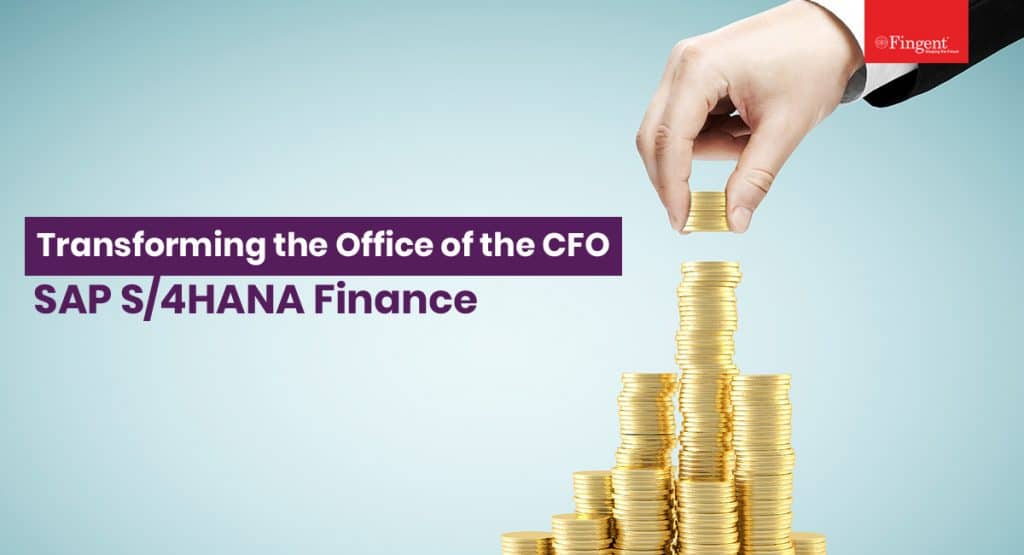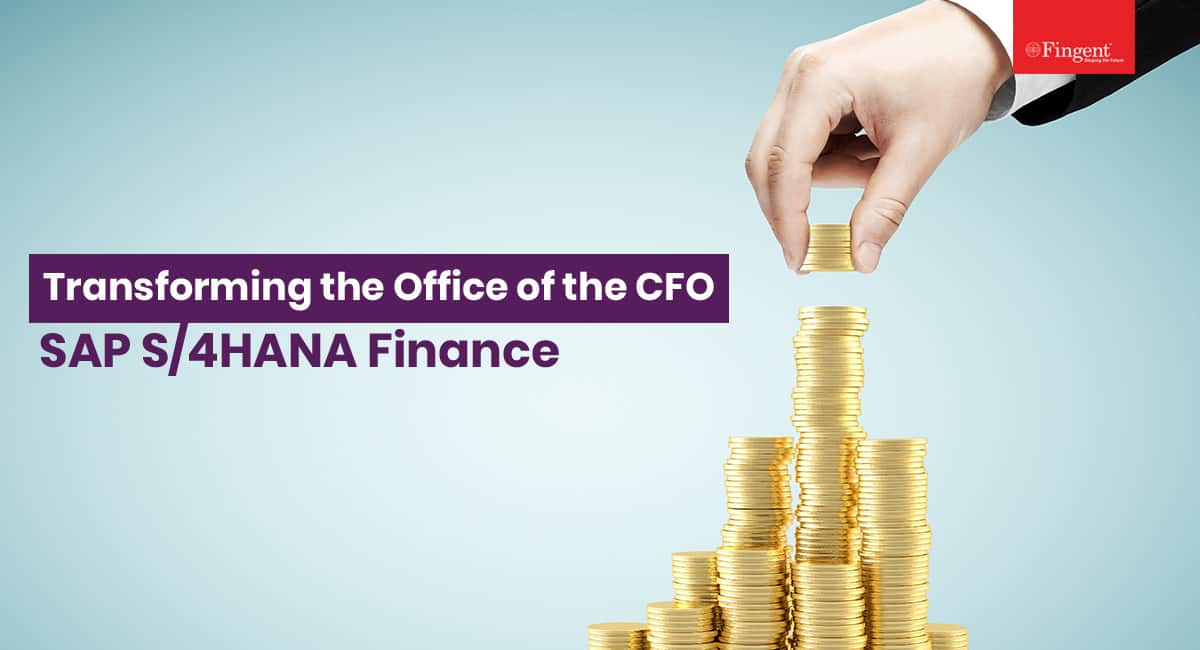 Are you ready to steer your business to success?
Understandably, implementing ERP will take time and effort. Besides, as a CFO, you will have to identify the potential and tangibly justify the cost of ERP. However, choosing the right vendor can make implementation hassle-free and result-oriented. 
It is no surprise that successful implementation and deployment of ERP hinges on the right partnership with the right vendor. 
As an Official Ready Partner for Odoo and SAP Silver partner, Fingent is the right provider to assess and understand your unique business requirements and help you become a cloud-powered enterprise. We offer dramatically shorter implementation timeframes. Our ERP allows for rapid configuration, customization, and deployment, significantly reducing the implementation cost. We provide both cloud and on-premises ERP solutions. So, do you feel ready to steer your business to success? Give us a call!