SAP Business ByDesign: The Path Ahead for Small and Mid-Sized Businesses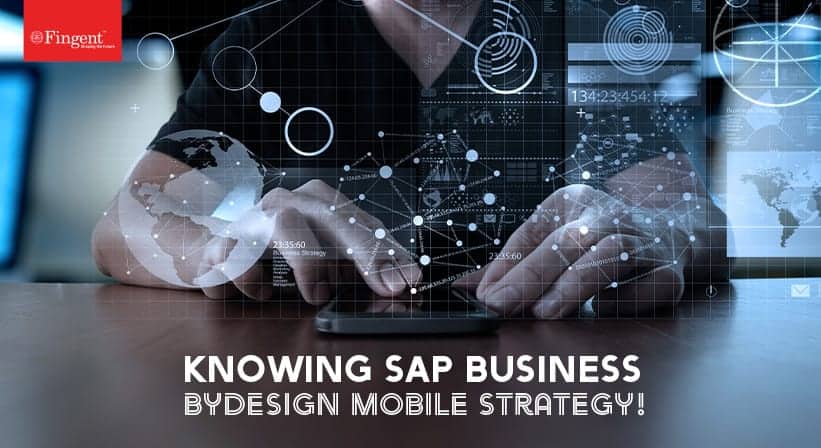 Despite the rampant economic implications of the COVID-19 pandemic, numerous small and mid-market businesses (SMBs) managed to survive the odds by embracing modern technology. With a cloud-first approach and a partnership-driven ecosystem, several SMBs demonstrated tremendous growth in these extraordinarily challenging times. Americas' SAP User Group (ASUG) survey observes that most of their mid-market customers expect to grow at a rate of 56% over the next five years. If you're an ambitious mid-sized business with a large-scale growth plan, it's time to outgrow your accounting software and adopt a modern ERP platform.
Read more: How Organizations Can Gain a Competitive Edge by Implementing Digital Core ERP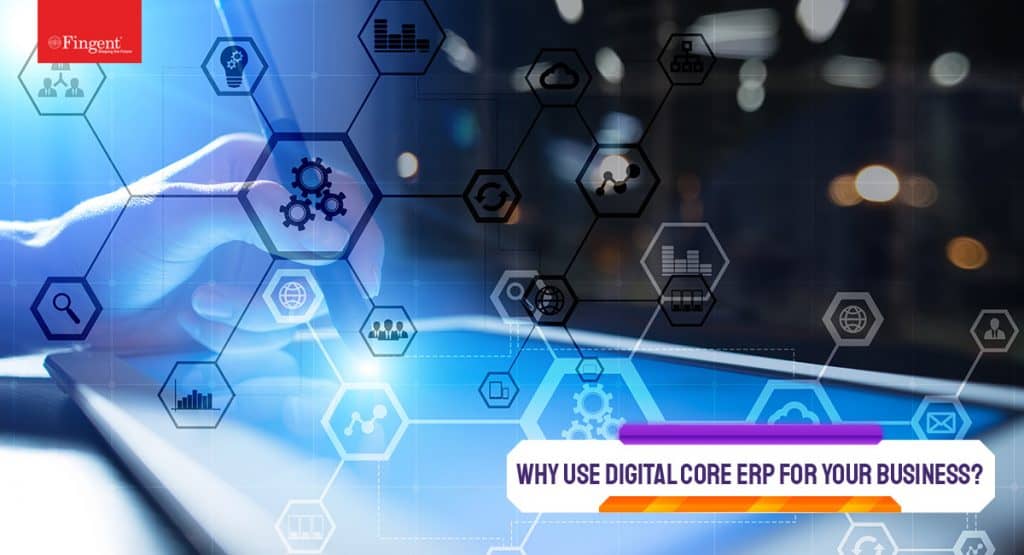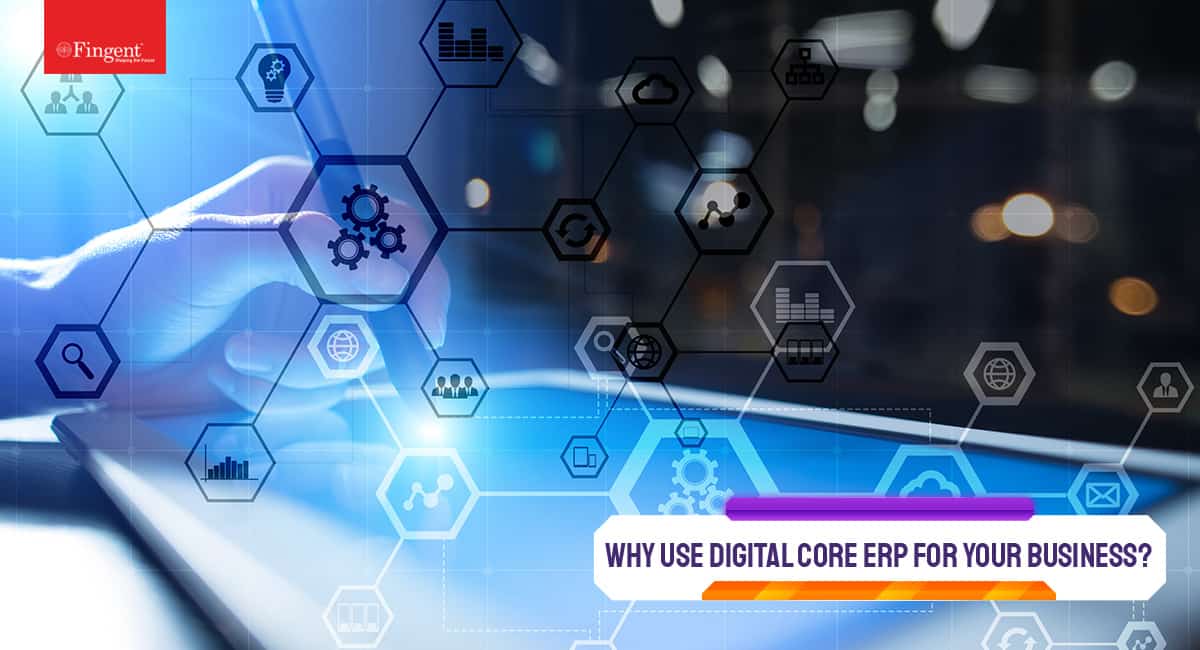 Many small businesses hesitate to invest in intelligent ERPs due to high costs and technical complexities. Platforms like SAP Business ByDesign allow SMBs to oversee their whole business, improve compliance, increase cash flow, and expedite reporting. SAP Business ByDesign is a sophisticated cloud ERP software designed specifically for mid-market users. How does ByD enable your business to build a robust technology foundation and drive growth? Let's explore this in this blog.
What is SAP Business ByDesign?
SAP Business ByDesign (ByD) is an integrated, on-demand, full-featured, cloud ERP solution that can run your entire business operations on a single platform. ByD is sold and operated as software as a service (SaaS) and is designed specifically for small to mid-sized enterprises as well as subsidiaries of large corporations. SAP Business ByDesign can integrate and manage all your core business processes such as financials, project management, human resources, procurement, customer service, sales, integrated business analytics, and supply chain, among others.
SAP Business ByDesign is built on the standards of service-oriented architecture (SOA). The platform attains integration between business capabilities via message exchanges. Multi-tenancy enabled SAP NetWeaver is the underlying technology stack of ByD. The platform leverages HANA, SAP's in-memory database.
Read more: SAP HANA – The Game-Changing Technology 
SAP ByD Unifies Core Business Functions
SAP Business ByDesign works as an end-to-end business suite that unifies the following core business functions:
1. Financial Management 
ByD helps assess your company's financial position in real-time. You can use the software to administer financial and managerial accounting for multiple operating units, currencies, and reporting paradigms. Using ByD, you can analyze your organization's customer and supplier transaction data to better understand your cash position.
2. Customer Relationship Management
SAP Business ByDesign allows your business to efficiently manage your sales, marketing, and service processes. Personalized customer data enables marketers to run successful campaigns, improve lead generation and qualification, and expedite handover to sales. The software improves your account management by automating key sales functions, from contact interactions to billing. ByD equips your employees with the right tools and insights to deliver exceptional customer service.
3. Human Resources Management
SAP Business ByDesign simplifies employee onboarding processes. Employees and managers can use the software to access all the relevant information. ByD streamlines time, attendance, labor, and compensation management by centralizing data and self-service processes. Employees can self-manage their timesheets, personal data, and procurement processes. The software lets your payroll integrate with third-party payroll providers for faster processing. ByD also helps automate policy-compliant requests and approvals.
Read more: Choosing Between SAP Business One and SAP Business ByDesign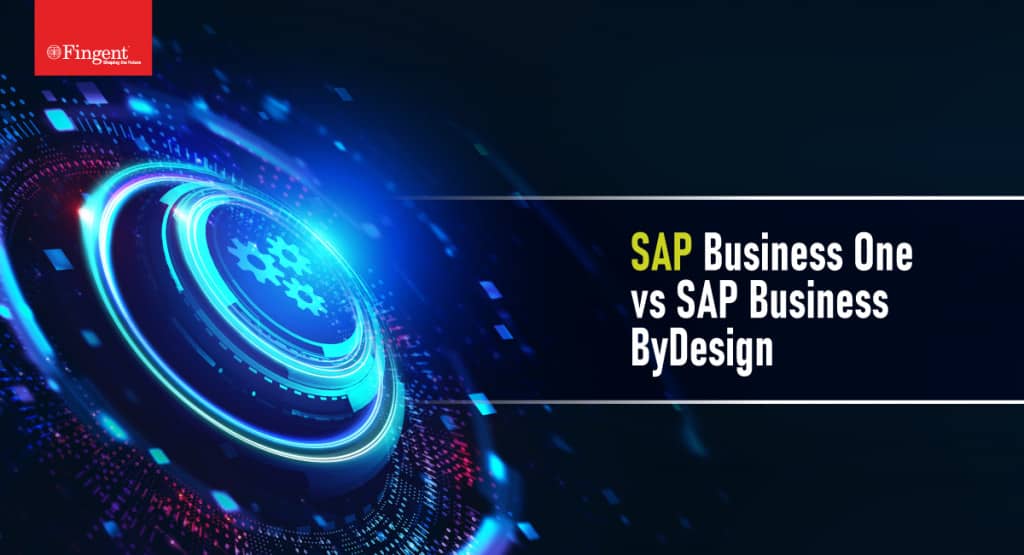 4. Project Management
SAP Business ByDesign helps manage projects of all sizes and complexities through real-time project collaboration and monitoring. If you're using Microsoft Teams, you can directly access your ByD application from Teams.
5. Procurement
ByD helps maintain a centralized database to store supplier and product data. You can seamlessly manage multiple vendor contracts and negotiate better prices with real-time information. This saves your cost and time.
6. Supply Chain Management
SAP Business ByDesign streamlines customer and supplier collaboration with improved supply-demand matching. This ensures that the product design meets customer expectations and shortens the time to market. The software helps control your material flows and automates relevant processes across manufacturing, warehousing, and logistics operations. All these lead to better procurement planning.
Business Benefits of SAP Business ByDesign
Digital transformation is the prerequisite for an intelligent enterprise. With its ease of use, insightfulness, and openness, SAP Business ByDesign enables SMBs to drive digital transformation efforts successfully.
Read more: RISE with SAP – How Fingent Can Help Explore Business Transformation as a Service (BTaaS)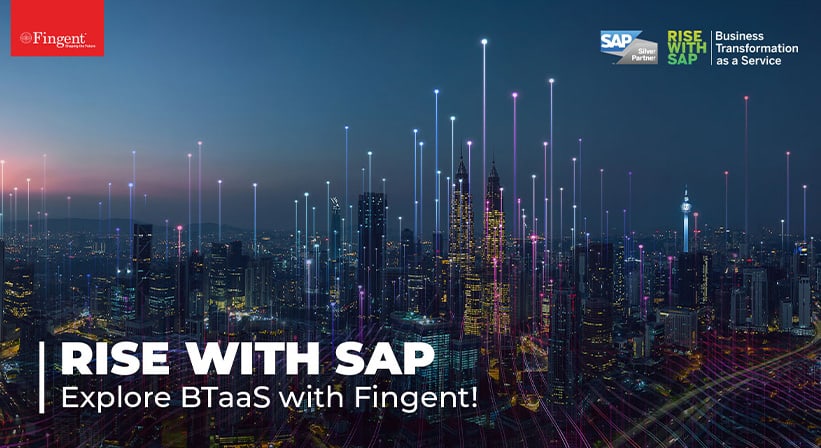 Here's how your business can benefit from SAP ByD:
Offers built-in analytics to leverage real-time data across all operational areas. This supports intelligent decision-making.
Anytime, anywhere access via web and mobile helps build an empowered, mobile-connected workforce.
Scalable technology and quarterly upgrades ensure that your ByD platform is always up-to-date.
Though designed for small and mid-sized companies, the platform comprises all the features and capabilities utilized by large enterprises.
A highly configurable business management solution that requires minimal customization.
One of the most cost-effective ERP solutions that reduces your operational expenses.
Gain 360-degree visibility of your business, with instant access to reports on enterprise-wide operations.
Case Study: Fingent helped a real estate giant reduce manual work, improve TAT, and increase profitability by integrating multiple role-based mobile apps into their SAP ERP system. Download now!
SAP Business ByDesign Mobile Strategy Updates for 2022
The new SAP Business ByDesign mobile strategy 2022 aims to help customers access more preferred features on their smartphones without any complexity. Currently, SAP Business ByDesign supports five mobile apps – SAP Business ByDesign Mobile, SAP Manager Approvals, SAP Time Recording, SAP Project to Go, and SAP Project Cockpit. SAP will now focus on improving the SAP Business ByDesign Mobile App that integrates all these features onto a single platform. Following are the changes to note:
Starting from August 2022, customers will be able to access all the ByD features using a single app, that is, SAP Business ByDesign Mobile App. No app swapping will be required anymore.
From 1st May 2022, users will not be able to download and install SAP Project to Go and SAP Project Cockpit apps from the app stores.
From 1st August 2022, users will not be able to download and install SAP Manager Approvals and SAP Time Recording from the app stores.
By removing existing installations from your devices and switching to the Business ByDesign mobile app, you can access all these features using a single app. It accelerates your time-to-market and helps you benefit from streamlined business processes.
Experience Seamless Business Transformation with Our SAP Services
As more businesses switch to remote operations, there is an increasing dependency on mobile devices to ensure business continuity. It's important for small and mid-sized businesses to focus on building a future-driven business model powered by cloud and connected technology. SAP Business ByDesign enables you to accomplish these goals easily. In SAP's own words, "Business ByDesign connects every function across your company with proven best practices and in-depth analytics."
Read more: How SAP ERP Software Implementation Benefits Your Business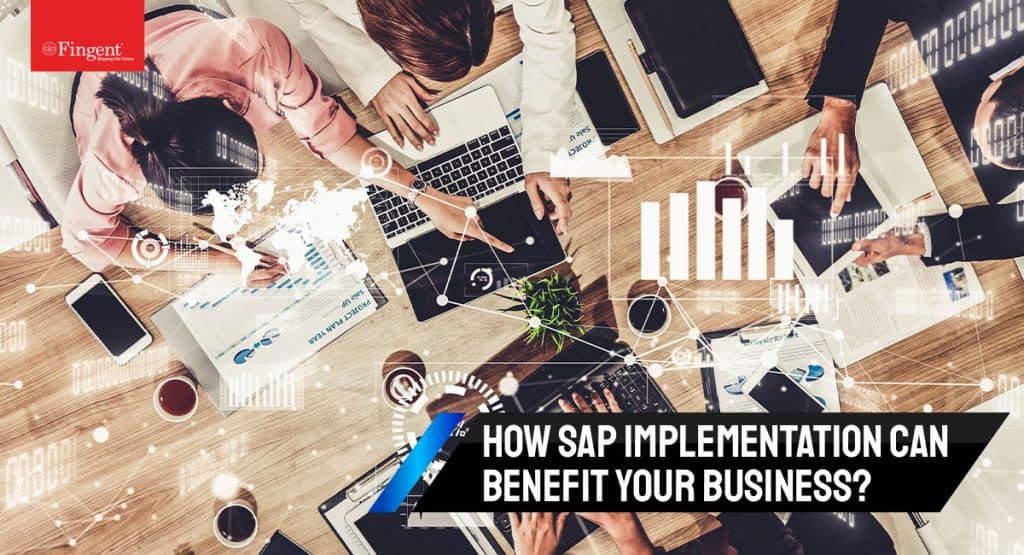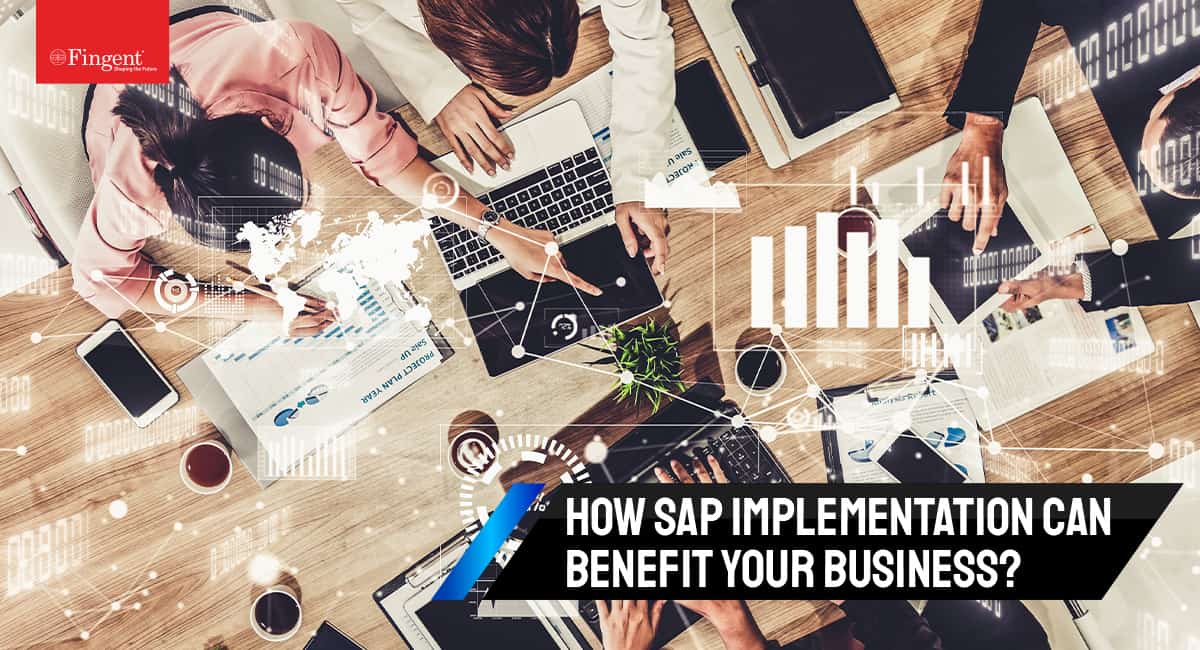 Fingent top software development company has the expertise to customize and implement SAP Business ByDesign for all sizes of businesses, across verticals such as professional services, manufacturing, real estate, retail, logistics, and so on. Our cloud ERP implementation services help transform your organization into an intelligent enterprise. We are a Silver Partner of SAP with 18+ years of experience in implementing SAP services and solutions. Our goal is to help you adopt the right technology that solves your business challenges without any complications. Contact us to understand how your business can benefit from SAP Business ByDesign.
Related Post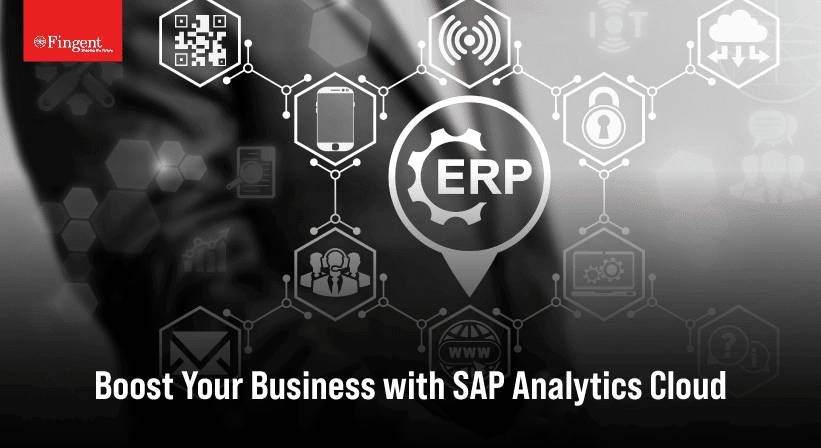 Regardless of its size, every business needs to work seamlessly……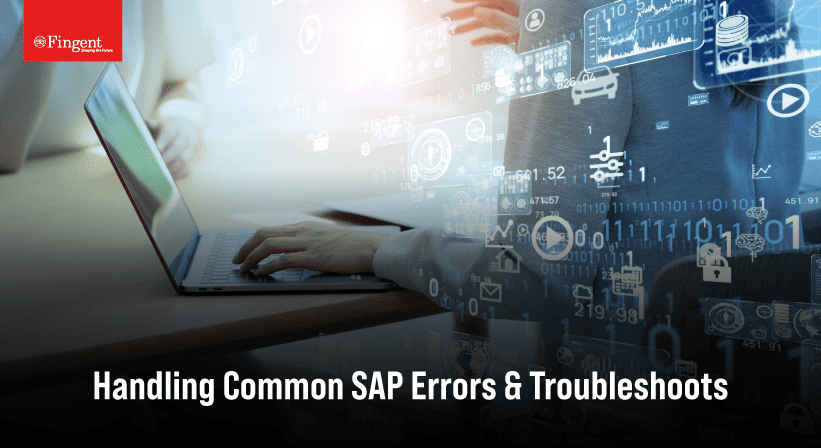 Today, technology unlocks the value of time, allowing us to……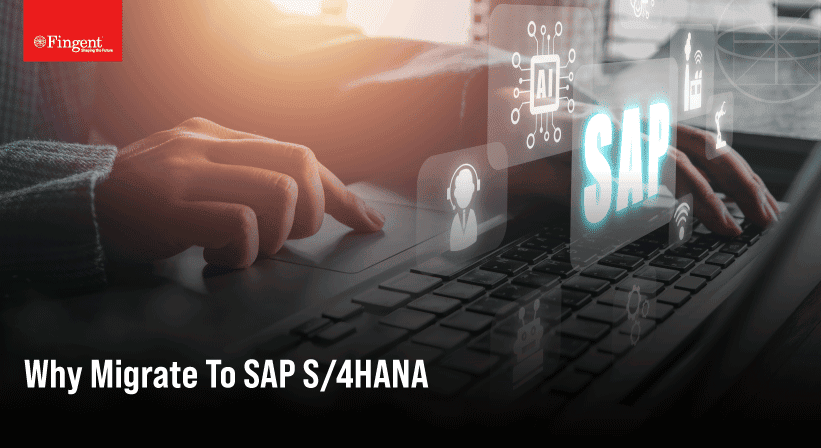 Are you a business owner who is in a quandary……