Tag:
COVID-19 Vaccine Distribution
How to plan a successful COVID-exit strategy and get your business on track?
If the 2008-09 global recession was due to financial meltdown and economic vulnerabilities, the 2020 economic crisis stemmed from the global pandemic and subsequent health emergency. Both incidents hold lessons that business owners and leaders should follow to fast-track their organizations' recovery in 2021. 
Read more: 11 Practices Followed by Leaders to Build Resilience and Ensure Rapid Business Recovery 
Economic growth in 2021 is likely to improve compared to the growth rate in the second half of 2020. However, it will still be uneven. Additionally, the timing and growth will vary for different products and services and geographic markets.
Given the uncertain recovery of the economy, leaders and business owners need to plan a successful strategy to lead their teams and organizations over the year. The focus should be a forecast of their companies' revenue potentially earned in every quarter of the year.
That said, the COVID-exit strategy is not straightforward. Leaders and business owners will have to make a few difficult choices. 
How much should my organization change, and how fast?

How far should I go to change my current strategy and adopt faster and more agile approaches? 
These are some of the questions that you'll probably need to figure out. However, remember that if your organization does not move quickly, it will lose itself in the crowd.
One of the best ways to transform is to apply the "all-in" approach to transformation. It means to go ahead with full speed. Whether your organization's transformation should be about portfolio moves or performance improvements misses the point. If you want to succeed, you must consider both and make your transformation go big. This approach will help your organization emerge stronger and sustain the competitive edge for a long time.
This article discusses how leaders can build a successful COVID-exit strategy and begin a holistic transformation.
Three fundamental steps that organizations can consider
If your organization is successfully managing portfolio and performance moves simultaneously in a transformation, you can invest in three foundational steps:
Getting an honest view of the business's full potential across both portfolio and performance moves.

Understanding the impact of those moves.

Creating a program with a proper structure and sequence to maximize value creation.
While understanding the full business potential, leaders must know the importance of setting a high aspiration. According to McKinsey & Company, companies that put their gross transformation targets at 75% of trailing earnings are more likely to create value sustainably.
Incrementalism may be risky for organizations trying to break out from the COVID-19 crisis. Management teams seek safety to confront the current situation and avoid the discomfort of going in for the big moves. In reality, leaders must use this time and opportunity to challenge assumptions and overcome social barriers that block bold moves. 
Read more: Top 5 Organizational Imperatives for Business Leaders to Become Winners in the New Normal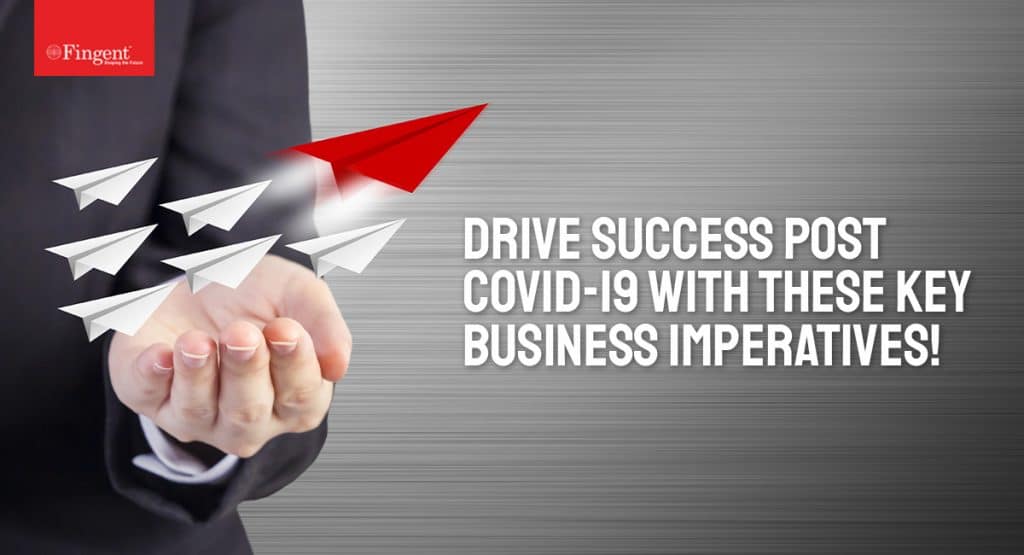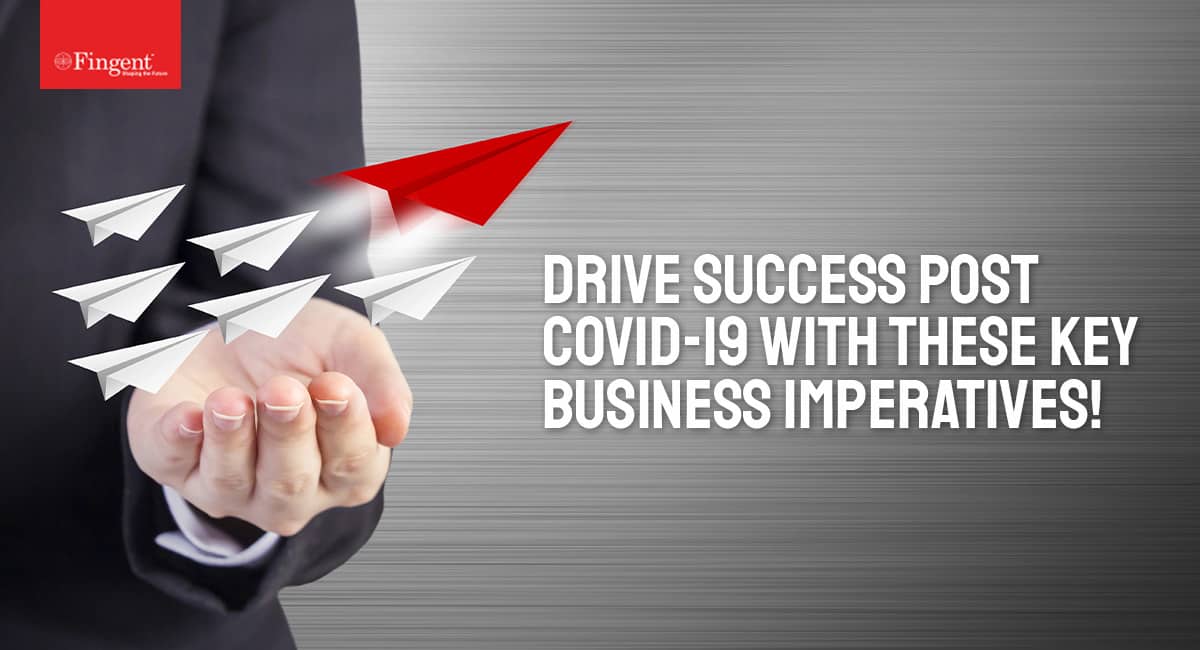 Successful digital transformation requires leaders to answer these questions
Which line(s) of business does my company no longer own naturally?

Which trends accelerated by COVID-19 could transform my business?

What are the new efficiencies and business models developed by my company to meet the COVID-19 necessities?

How can my organization benefit from the advantages of those new efficiencies and business models in the next normal?

How has my organization's health changed, and what elements and capability building will be required to maximize the impact of the COVID-exit?
While you are trying to balance portfolio and performance moves, you will also need to consider the sequencing. Portfolio and performance initiatives must go hand-in-hand. You must consider each move by defining the magnitude, timing, and risk of impact. 
Read more: Fingent Speaks: What it Takes to Build a Successful Digital Transformation Strategy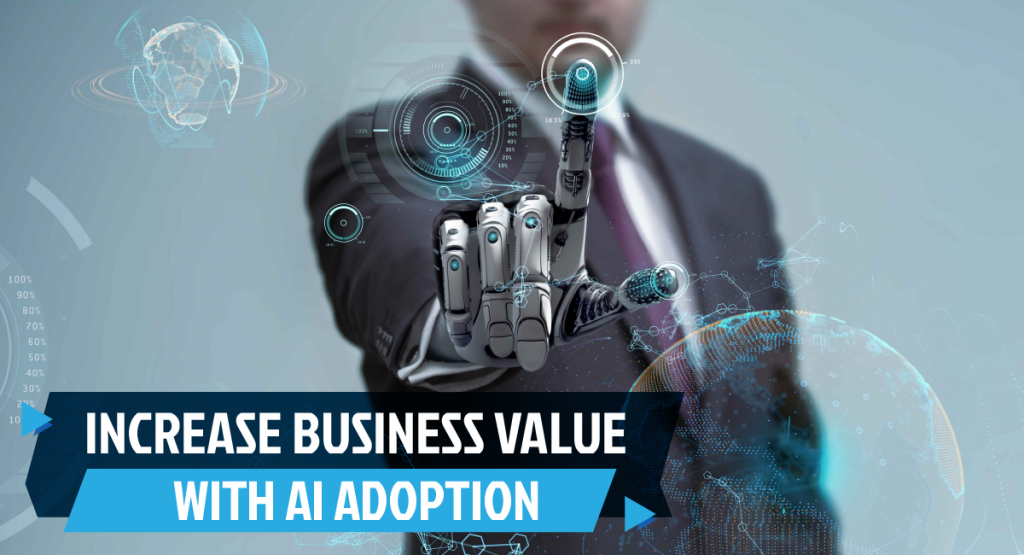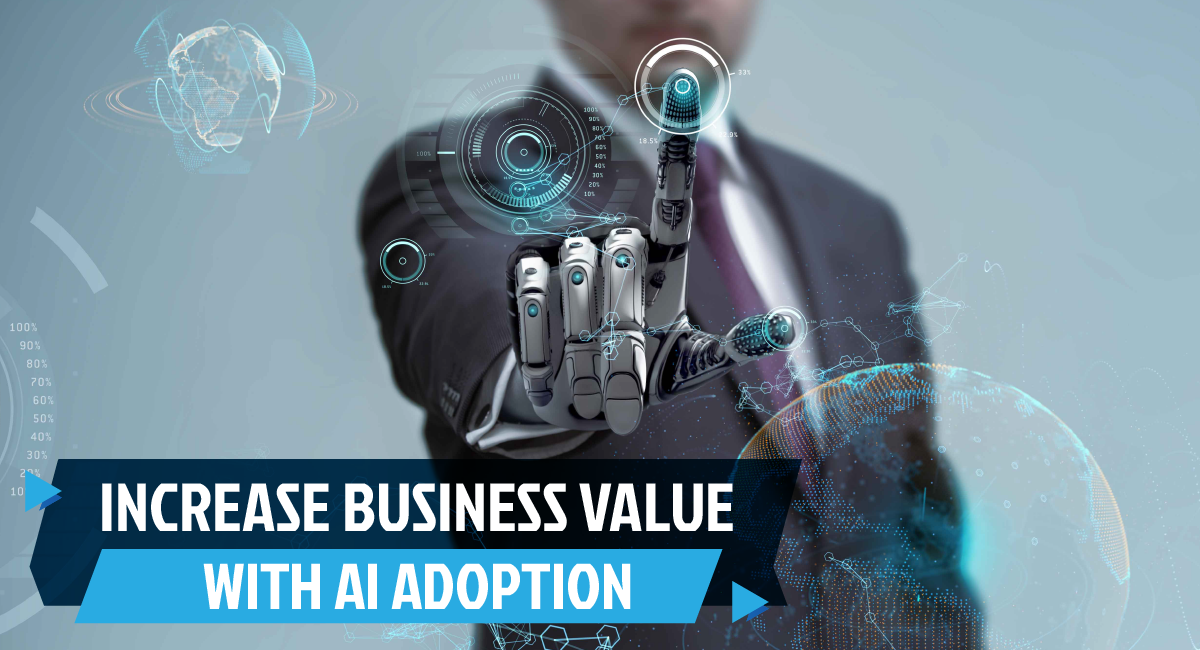 According to McKinsey & Co., stand-alone portfolio moves capture less than half of value creation, especially in areas such as deal premiums, performance upside, or growing new business. However, if your strategy is ill-conceived, even stand-alone performance moves can take time and maybe outweighed by acquiring the wrong business lines.
Two cases of "all-in transformation"
While you must consider both portfolio moves and performance improvements, which of these should you execute first? The answer depends on the organization and context.
How and when you implement your transformation elements must be guided by your organization's various circumstances and potential at any given time.
We're listing two cases of "all-in transformation" here. Both the examples highlight the significance of sequenced transformation in unlocking business value. In both cases, the organizations identified the required potentials, set high aspirations, and deliberately sequenced the portfolio and performance moves to achieve the results. However, the companies differed in how they advanced from there.
First case:
In the first case, the value creation and its sequencing were as follows:
The company streamlined its cost structure, focused on resource allocation, and carved out a few of its competing lines after consolidating business units and simplifying the executive team. This reorganization enabled about 10% of total transformation value creation.

Next, the company improved the effectiveness of its sales force which generated high revenue growth. It also implemented automation and simplifications to reduce overheads and adopted a strategic procurement approach to reduce external expenditure. These operational improvements enabled about 75% of transformation value creation.

Lastly, the company invested in optimizing firms it had acquired and integrated a similar set of core capabilities.
Second case:
The second case, though an all-in transformation program, took a separate route. 
After a significant merger, the company re-evaluated its core business portfolio and divested non-core business. This approach enabled the organization to focus on financial flexibility by using the proceeds to buy back stock. Overall, this performance move allowed the company about 75% of value creation.

By streamlining its operations, focusing on revenue growth and margin improvements, the company's performance transformation enabled about 25% of value creation.
Read more: 7 Ways for Your Business to Overcome the COVID-19 Aftermath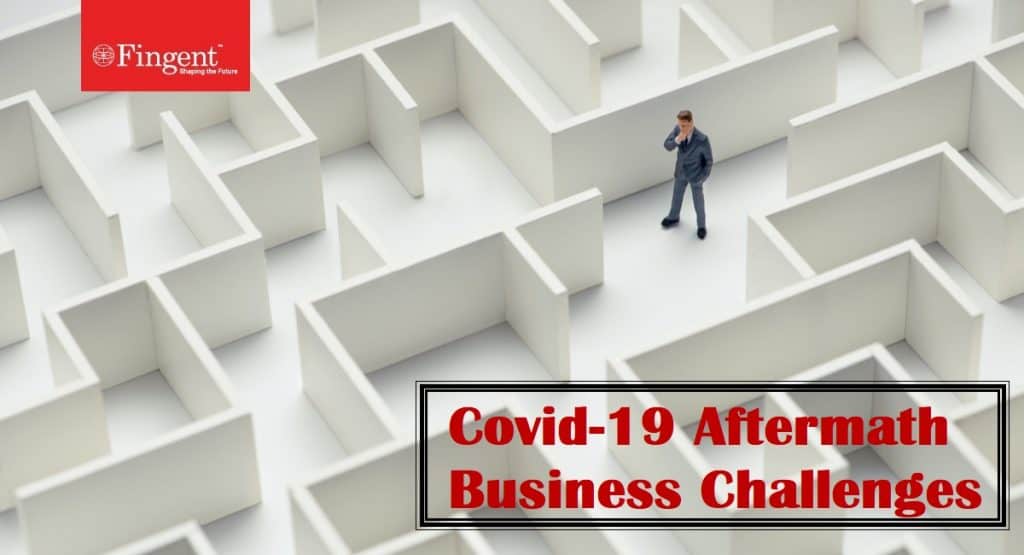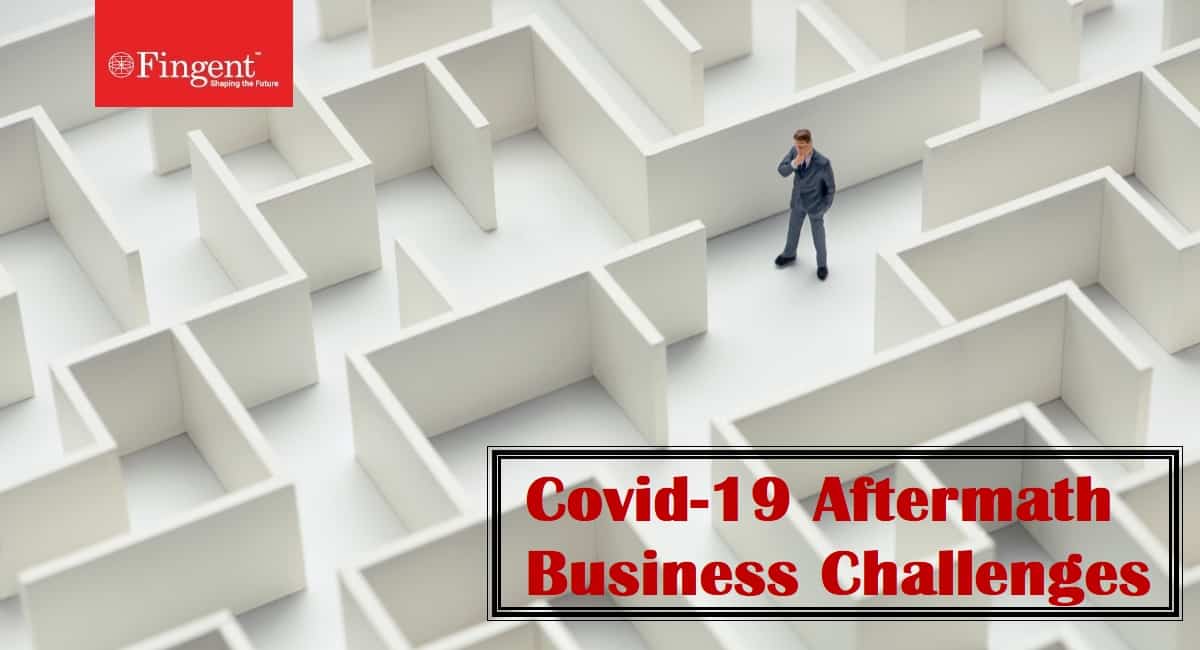 From these examples, leaders need to understand that they cannot choose between a portfolio-first or performance-first approach while planning their exit strategy. The order is not important, but leaders will have to accept that they are going all in, set high aspirations right from the start, and let the realization of full potential determine what happens. Avoiding an ad hoc approach to value creation may have significant implications over the long-term. Research reveals that organizations that go for the "all-in" transformation approach are more likely to show lasting improvements and are nearly three times more likely to be ahead of their competitors.
The takeaway
After a year of uncertainties, CEOs and business leaders are aware that the COVID-exit path will not be easy. However, if companies adopt an all-in transformation approach, they can expect more dynamism and flexibility during the journey.
Read more: 10 Services Offered by Fingent to Prepare Your Business for the Future of Digital Innovation 
At Fingent, we use cutting-edge digital solutions and rapid innovation to help businesses reinvent the future. We're closely monitoring the situation and helping businesses return to work with our technology consulting and innovation capabilities. Feel free to get in touch with us to know how we can transform your business digitally.
How can companies step up their game and deliver the COVID-19 vaccine efficiently?
The COVID-19 vaccines have received Emergency Use Authorization in the United Kingdom, the United States, Canada, the EU, and a few other countries. Many frontline workers and even the priority population have already received their first doses. Vaccines from several major global manufacturers like India are also set to arrive and be distributed for administration globally.
However, in certain places, the vaccine effort has hit a few roadblocks. Deployment to vulnerable countries and the at-risk group is also slow. As the COVID-19 vaccine is being made available, supplying the doses efficiently with utmost care will be the ultimate logistics challenge. Massive volumes have to be handled, stored through cold chains, and distributed. All processes need to comply with safety regulations. In other words, the vaccines should be distributed quickly and safely worldwide.
In the United States, several organizations play a crucial role in vaccine deployment by adapting their operations to meet the demands. Suppliers, manufacturers, and regulators are stepping up the production of vaccines. Additionally, several thousands of medical, pharmacy staff, frontline workers, and vaccine handlers attend training sessions to understand the peculiarities of different manufacturers' specific vaccines. 
Here, we have discussed seven steps that organizations must engage in to ensure the safe delivery of the COVID-19 vaccine. Following these steps can boost the productivity of your logistics business and efficiency on your future orders and deliveries. 
Read more: 6 Tips for Logistics and Supply Chain Leaders to Plan COVID-19 Vaccine Distribution Strategies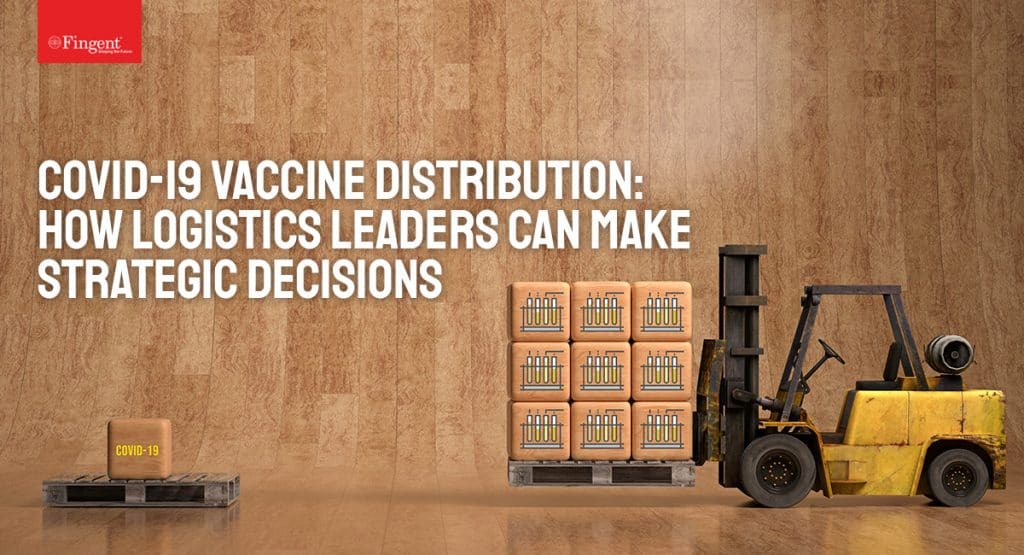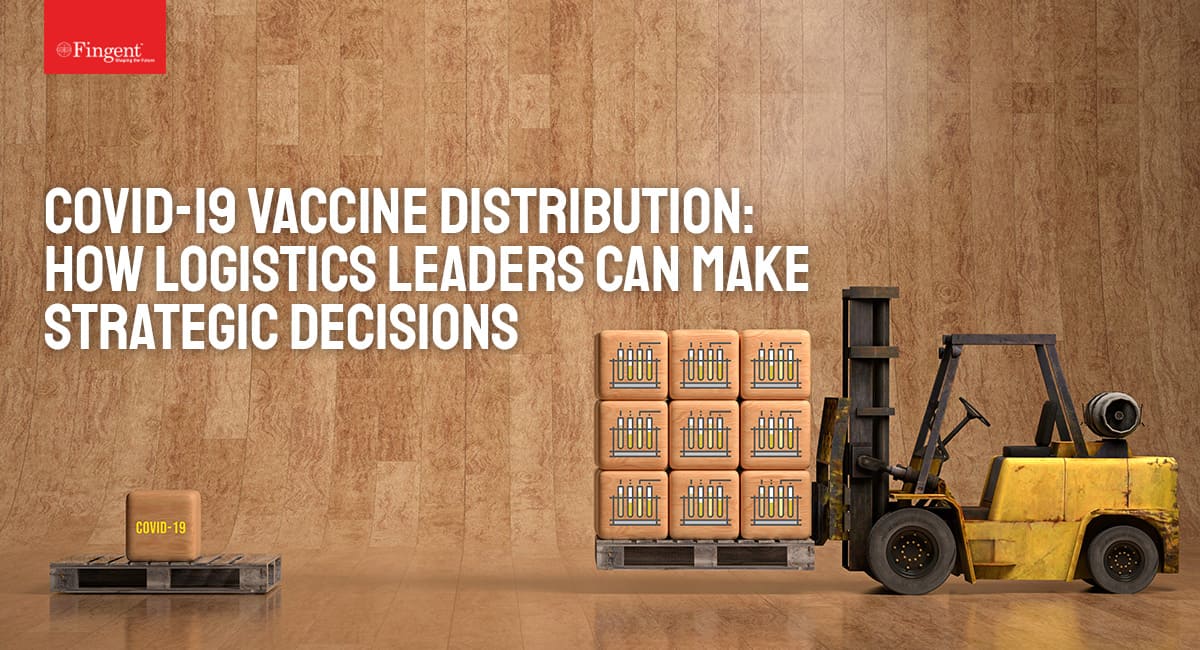 1. Ensure raw-materials supplies
Vaccine producers can partner with global suppliers of raw materials and provide support to create redundancies wherever needed in the supply chain. Last year, many manufacturers established new partnerships. However, a wide diversity of suppliers is necessary to meet the demands of each vaccine seeking approval. Manufacturers can negotiate contracts and offer incentives to suppliers who invest in boosting production and stocking-up the goods. Also, producers can evaluate their inventory management and check for stock-outs of essential raw materials.
2. Collaborate with the government
In addition to the above point, the producers must have sufficient interaction with the government to increase production and maintain it. Many manufacturers and suppliers are working closely with the government to manage natural resource allocation. This collaboration must be continued over the economic and public health implications of outsourcing legacy products and optimize production lines for COVID-19 vaccines. Additionally, producers can collaborate with the government to create technology-transfer timelines and develop innovative ways to push bulk volumes to the market. It also helps improve inventory management and distribution.
3. Boost manufacturing by adhering to quality guidelines
As producers need to ramp-up operations in new or existing manufacturing facilities, they could look for opportunities to accelerate the process. Companies can use several digital and analytics tools to expand capacity and scale faster. Additionally, they can accelerate technology transfer time. For example, companies grow and speed up production by conducting engineering runs, validation runs, and stability studies simultaneously.
By collaborating with regulators and manufacturers, authorities can ensure that they meet the established and newly issued guidelines related to the dosage quality and procedures. With such coordination and understanding, higher throughput can be achieved. Similarly, stakeholders can collaborate and employ novel technology platforms such as mRNA to establish new vaccine production standards. Creating best practices at the facilities and the production can help set a clear road map for new manufacturing facilities. Eventually, this can improve future production capacity and throughput while meeting all the quality standards.
Case Study
A leading third-party administrator for the Logistics industry reported a 60% increase in employee satisfaction with implementing a custom mobile app.
Download Now!
4. Optimize cold chain logistics
To mitigate distribution risks, manufacturers and distributors must identify failure points and create redundancies at each stage. For instance, dry ice can be used in warehouses fitted with freezers to deal with power loss or machine malfunctions. So, sources of dry ice must be identified across the distribution routes to restock coolers as required.
Reporting systems can be set up to identify supply-chain disruption events whenever they occur, using the data for refining best practices and procedures to avoid more losses.
In case there is a drop in the vaccine demand to the point that they are not immediately consumed, vaccine inventories must be redistributed to locations with higher demand. Manufacturers and distributors must avoid too much stockpiling to maintain the cold chain and reduce risks to the receiving administration location. If this is not possible in some areas, long-term storage by replenishing dry ice or increasing freezer capacity can be considered.
5. Address labor shortage
Currently, many locations are relying on hospitals and primary-care sites alongside retail pharmacies for vaccine administration. However, as vaccines will be deployed to the general public, more vaccine administrators will be needed. So, deploying the vaccines to larger and streamlined sites will be more efficient. This will improve patient safety, utilization of labor, and speed of vaccination.
Read more: How SAP Helps Realize Voice-enabled Warehouse Operations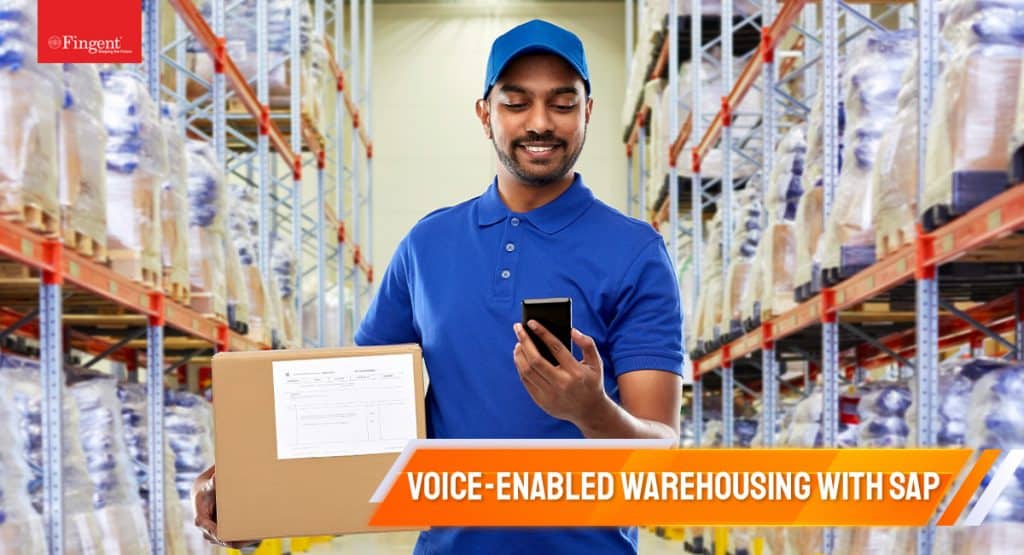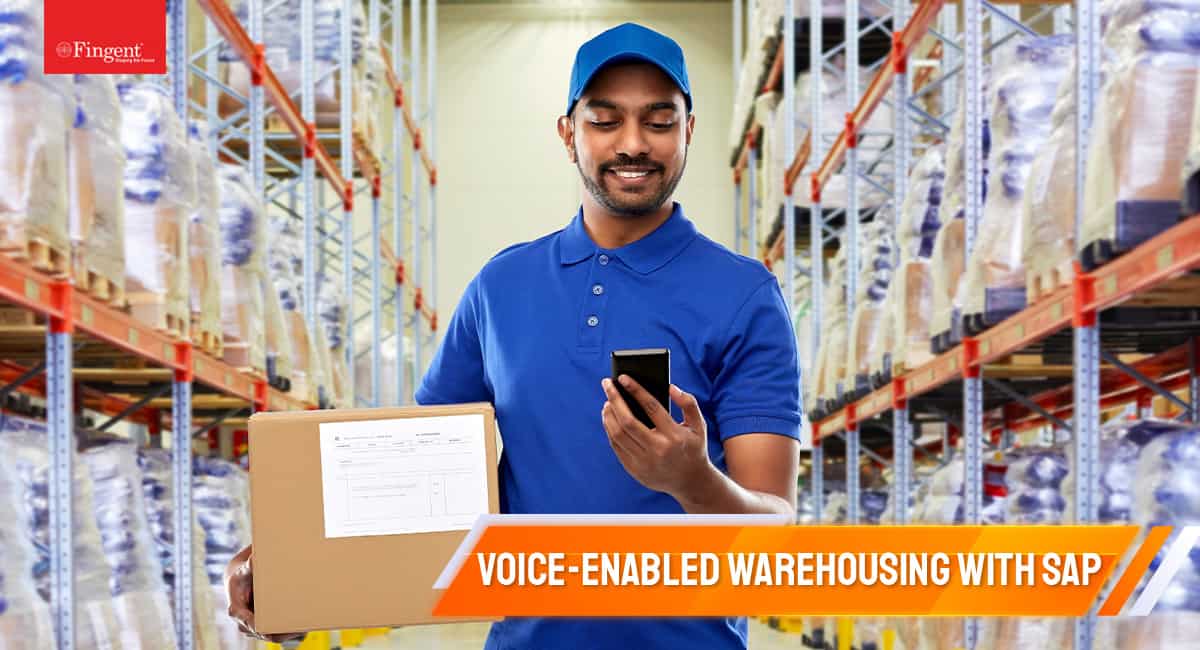 6. Reduce spoilage at "care-points"
Manufacturers, distributors, and companies can collaborate to create ways to identify and track instances of spoilage. They can achieve this with proper guidance, training, certification, and optimization of doses.
As vaccines will be deployed to broader populations, accelerating the first-dose allocation as scheduled will be of paramount importance.
A possible way to prevent second doses from spoiling is to ask the vaccine recipient to commit to a second dose appointment at their point of care before administering the first dose.
7. Plan to overcome IT challenges 
COVID-19 stakeholders must identify IT systems and assess their ability to perform at scale. They must also agree upon standard requirements and processes to generate and share threat intelligence. Awareness of attacks on the vaccines will lower the chances of seizures in number and magnitude.
Additionally, manufacturers and distributors can commission systems to track if the vaccine recipient has demonstrated immunity. This will not only build confidence in immunity but help people have a recognizable and accepted way of certifying that they have been vaccinated. This is true, especially if it will release them from travel limits and other pandemic-related restrictions.
Read more: How to Pick the Right Logistics Management Software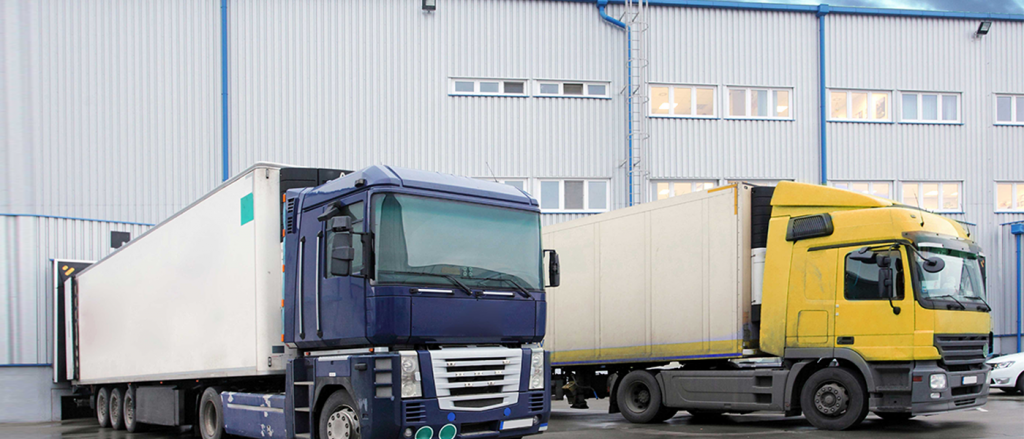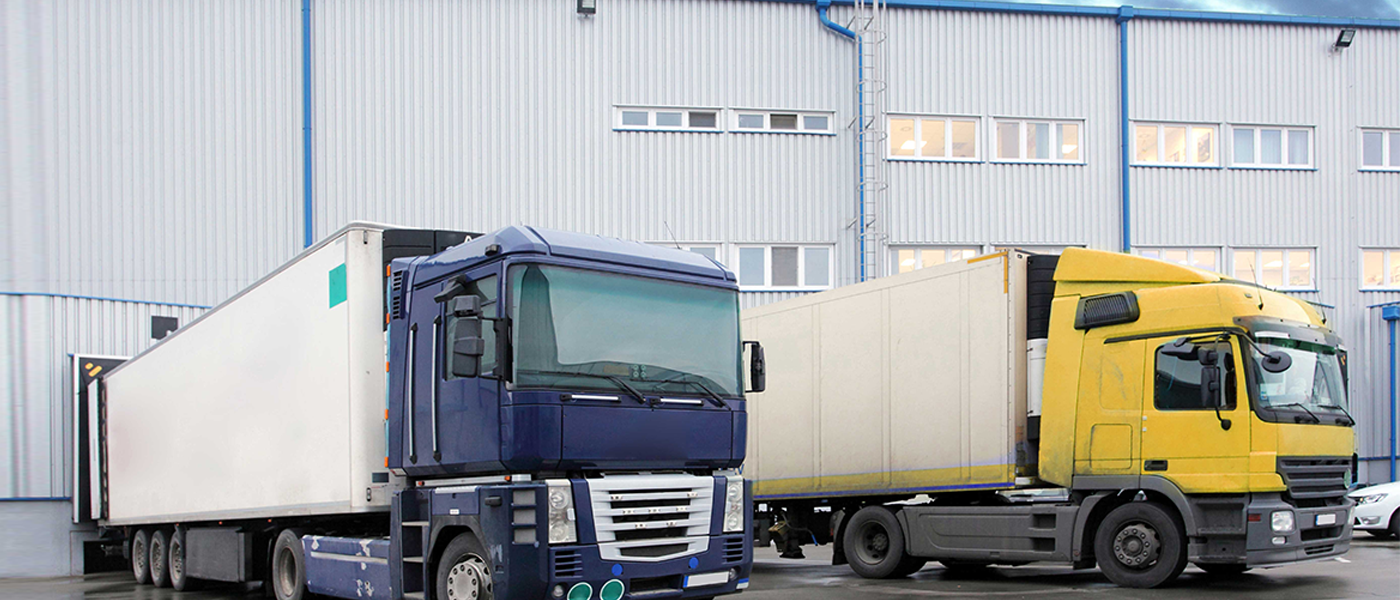 The organizations involved in the deployment of vaccines are not solely responsible for managing it across the common operating model. The risks can be reduced to a great extent with increased cooperation from stakeholders. So, working groups could get together to identify the risks, assess their impact, and determine if certain risks are evolving and how they can be addressed.
Case Study
Optimizing last-mile delivery: Software suite development for an e-commerce locker company helps gain 50% reduction in internal workload.
Download Now!
Building smart and custom logistics software applications can help fulfill the increasing demand for last-mile delivery. Fingent helps build healthy tech partnership ecosystems to ensure uninterrupted supply and distribution of your products and services. It is the right opportunity to look at the future of logistics and decide whether to continue on the pre-COVID trajectory or change course. To see how our custom logistics software solutions can improve your team's productivity, get in touch with us. 
The logistics and supply chain market is predicted to experience most complexities this 2021, especially with the COVID-19 vaccine distribution. Here are ways to enable smooth logistics operations, even amidst the chaos!
COVID-19 Vaccine Distribution: A Guide for Logistics and Supply Chain Leaders to Make Strategic Decisions
Crunch time and performing in a crisis – logistics and supply chain leaders are familiar with these challenges. The pandemic recovery mode has turned out to be a whole different ball game for logistics and supply chain service providers. It has thrown them a new and unique challenge in the distribution of the COVID-19 vaccine. Now, the world is looking to those same industry leaders for more strategic decisions and ways to shock-proof the supply chain.
Thus far, most companies have relied on a strategy of low-cost supplies and minimum inventory. However, given the combination of the pandemic, trade conflicts, and harsher natural disasters, they are rethinking such an approach. 2021 is facing one of the most complex logistics and supply chain challenges that we have never experienced in the past. This article shows how logistics businesses can enable smooth operations, especially with the vaccine distribution throughout 2021. 
How is COVID-19 vaccine distribution affecting the logistics sector?
According to Jabil's report on supply chain resilience in a post-pandemic world, the coronavirus disease impacted 78% of respondent supply chains, more than any other disruption over the last decade. Supply chain disruptions are not new, but they are usually contained and short-lived. However, COVID-19 has brought in extraordinary challenges. Here are a few of them:
1. Speed to market
Swift development of the COVID-19 vaccine has a ripple effect throughout manufacturing and distribution. Unlike other vaccines, COVID-19 vaccines need to be shipped under ideal conditions. Speed to market and the need to maintain cold chain integrity will be a big challenge for the supply chain sector.
2. Global and pervasive
Unlike traditional vaccines, the COVID-19 vaccine is not location-specific. Supply chain leaders may encounter challenges as they ship to new customers through unfamiliar trade lanes, using new transport systems. In other words, the vaccine supply chain has to meet the demand on a global scale. 
3. Full-scale distribution 
The COVID-19 vaccine will have to be distributed full-scale from the start. Given the unfamiliar network, the risk entailed in this process doubles. 
These unique challenges are forcing industry leaders to rethink traditional approaches. Those in the supply chain dedicated to the COVID-19 vaccine distribution will need to act in real-time and guide others downstream proactively.
Six stages to enable smooth logistics operations throughout 2021
Post the COVID-19 vaccine release announcement, the public's attention began to shift from research and development to distribution. And rightly so! Here are six stages that supply chain leaders must focus on while making strategic decisions:
Read more: How to Pick the Right Logistics Management Software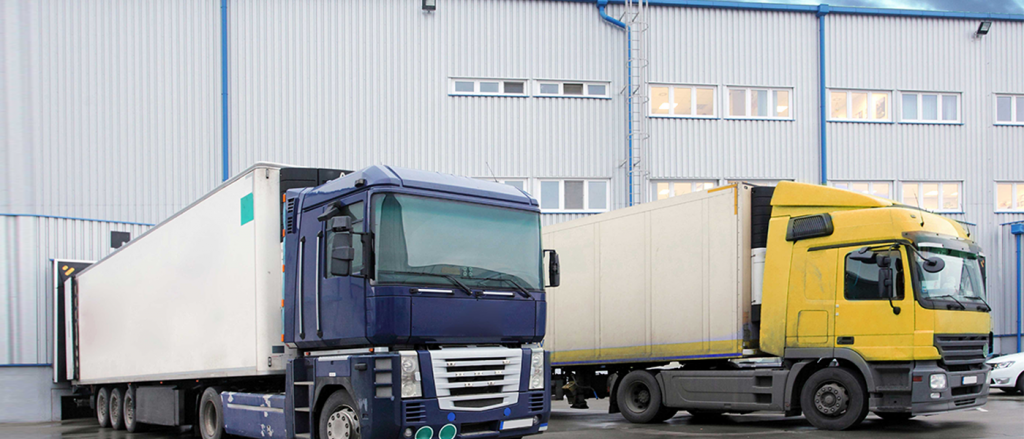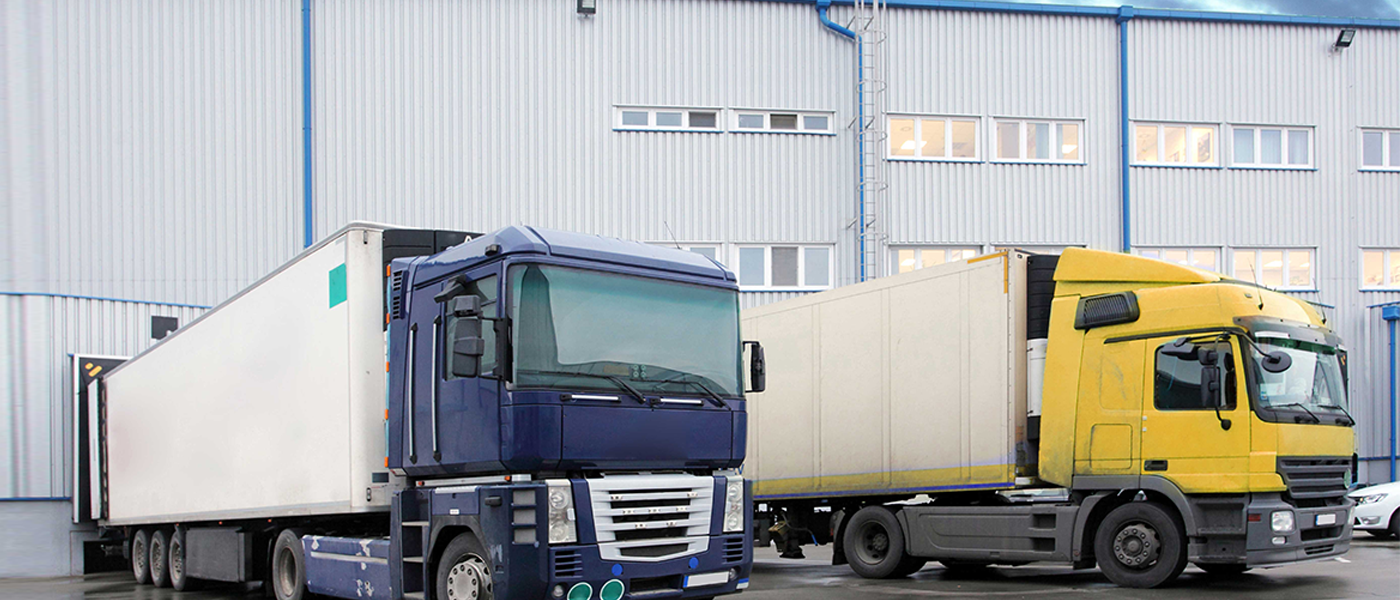 1. Planning is everything
The success of any task starts with proper planning. The supply chain encapsulates the procurement of goods, storage, and delivery to a specific location. With appropriate management of time, transportation, and other parameters, logistics companies can earn maximum profits. Adhering to the schedule helps attain better tracking, quality control, and timely delivery.
Despite good planning, supply chain procedures may encounter some challenges. Supply chain providers need to have a backup emergency plan to manage such unexpected situations.
2. Train for efficiency
The success of the plan is determined by those who execute it. In other words, well-trained staff can have a significant impact on the plan's success. To this end, the team must be well trained in utilizing modern techniques. 
Apart from frequent training sessions, companies can increase their teams' efficiency through brochures and paper notices posted on the workplace walls. Apart from that, make sure that each employee is aware of the new policies. Educate your staff on how to handle the vaccine shipment so that the handler is conscious of packing and labeling.
3. Keep up with the latest technology 
Technology is continuously evolving now more than ever. It is essential to keep up with the latest technology to handle challenges and tackle vaccine distribution demands. 
Artificial Intelligence can assist in providing timely updates regarding the movement of goods.

It helps the client know the details about the supply, warehouse, and delivery. Automation of such information can save a considerable amount of time for the industry and its clients. 

Automation eliminates human error in tracking, which improves overall process management. 

AI can also assist in managing the account details and employee details. 

Automated warehouses can make sorting, packaging, and organizing vaccines much easier. 

Automated voice bots and chatbots can play a significant role in customer services.  
Read more: How SAP Helps Realize Voice-enabled Warehouse Operations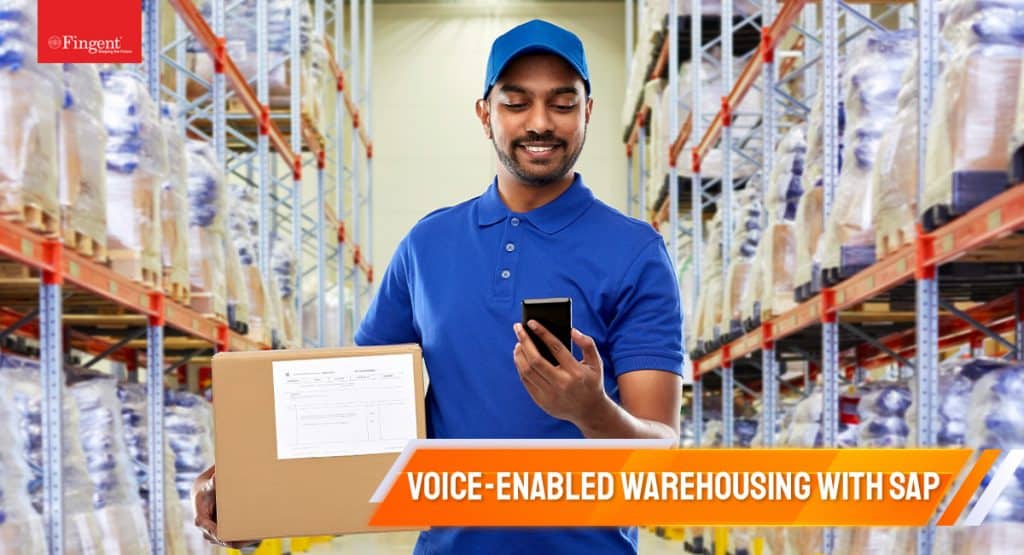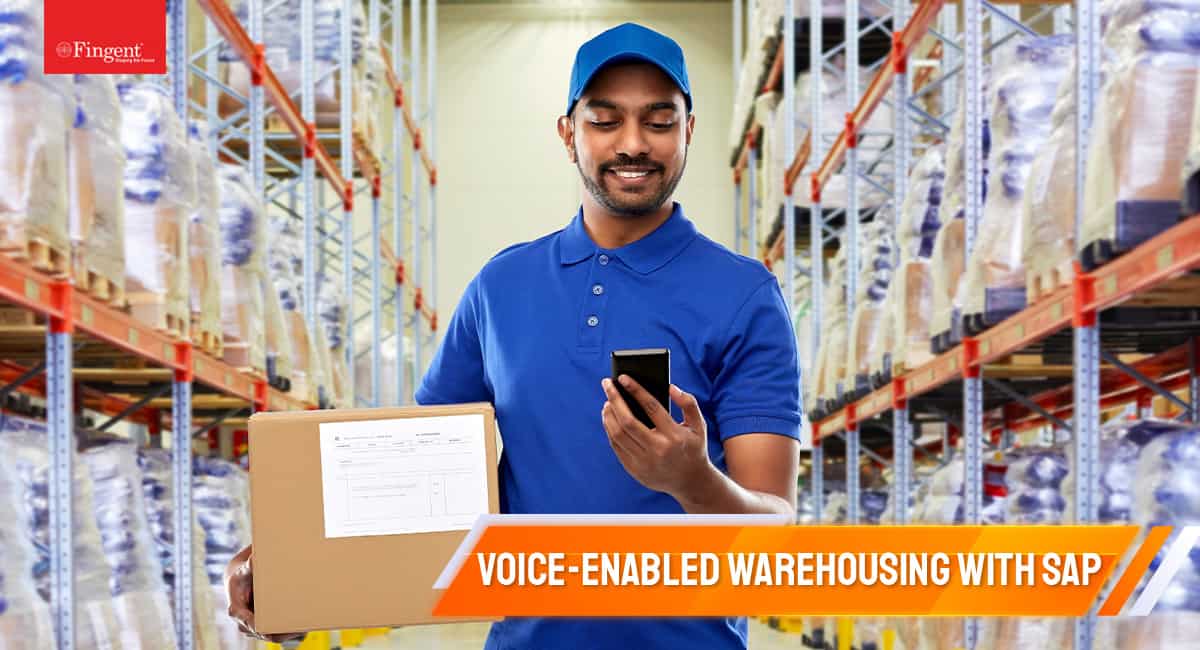 4. Warehouse and inventory management
Effective supply chain management is incomplete without proper warehouse management. Warehouse operations vary according to the product. For example, most vaccines require ultra-low temperatures. Ensure that your current warehouse facility is capable of stocking the vaccine at appropriate temperature levels. Proper warehouse inventory will ensure minimum wastage of goods.
Moreover, using vertical storage columns can maximize storage capacity. Implementing efficient tracking software allows warehouse personnel to locate products quickly.  
Implementing logistics software solutions or applying robotics logistics such as robotic palletizing, packaging, and automated picking can modernize warehouse operations, improve health and occupational safety in the warehouse premises, reduce physical contacts between workers, and increase efficiency fulfillment.   
5. Improved transportation
Efficient transportation can decrease expenses and speed up the delivery of vaccines. Determine the shortest and safest delivery route. Optimize the packaging to reduce the weight of the package and the volume. 
The pandemic has accelerated digital shopping. Last-mile delivery has become more critical than ever before. The use of technology can help logistics managers optimize that last-mile and help them keep their customers updated.
Read more: How Robotics in Logistics Helps Improve Supply Chain Efficiency 
6. Analyze and improvise 
Integration of feedback and analysis makes any logistics network complete and optimal. Predictive data analytics can help industry leaders learn from what happened and improve in the future. You can use it to get a detailed understanding of what caused delays in your supply chain. Once you identify those bottlenecks, you can boost the productivity of your logistics business and efficiency on your future trips. 
Case Study
Optimizing last-mile delivery: Software suite development for an e-commerce locker company helps gain 50% reduction in internal workload.
Click here to download!
Building supply chain resilience
Just as the coronavirus spread from place to place, the vaccine must follow suit to support a global recovery. However, the vaccine's possible routes are determined by the cold chain. Some areas do not have the option of freezer storage. Local logistics and supply chain leaders must ensure that these communities have access to the approved vaccines. 
Location intelligence and technological advantage help leaders determine where vaccines need to go and how to get them there. For most logistics firms, the pandemic seems to be a trial-by-fire. By implementing responsible strategies, you can build resilience in logistics and supply chain practices. 
To fulfill the increasing demand for last-mile delivery, logistics companies must strengthen smart tech investments and build healthy partnership ecosystems. Fingent is closely monitoring the situation and helping businesses return to work with our technology consulting and innovation capabilities. Contact us, and let's get you started.