Tag:
custom software development companies
How CEOs Can Gain Value from Software Development Outsourcing
In-house creation of a complete and sophisticated software application requires large amounts of resources and time. Maintaining an in-house team amid the coronavirus lockdowns has added to this and become increasingly complex. Frankly, in these turbulent economic times, software development outsourcing can prove more profitable to your business than ever before. 
Software development outsourcing offers limitless possibilities to CEOs. As the world is connected by the power of the internet, you can access the talent you would normally be hard-pressed to find. Additionally, finding an expert offshore software development company that meets your fast-approaching deadlines is another benefit. 
As CEO of your company, before you take full advantage of software development outsourcing, you need to know how you can leverage outsourcing effectively. Here is a comprehensive guide that will help you understand various aspects of the offshore software development process and prepare you to face the challenges it can bring your way.
Does Your Business Need Offshore Software Development? 
For most businesses, hiring an offshore development partner's services has helped them breathe easy and take the load off their shoulder. Here are a few scenarios where the offshore software development model will prove to be the best solution for your company.
1. Do you require talent with narrow expertise?
Software development outsourcing improves the quality of your team as it gives you access to a vast talent pool with narrow specialization. Such resources allow you to leverage both international perspectives and onboard the best talent. 
2. Do you need to scale your team?
If you lack an excellent in-house team that can undertake multiple projects simultaneously, it is time to consider offshore software development. This allows you to scale up your team of experts without spending a fortune or risking output quality. 
3. Do you want to concentrate on your product?
Software development outsourcing can help you automate most mundane operations such as payroll and accounting. This will help you concentrate on the growth of your company and innovation.
Read more: Offshoring Software Development: Here's All You Need to Know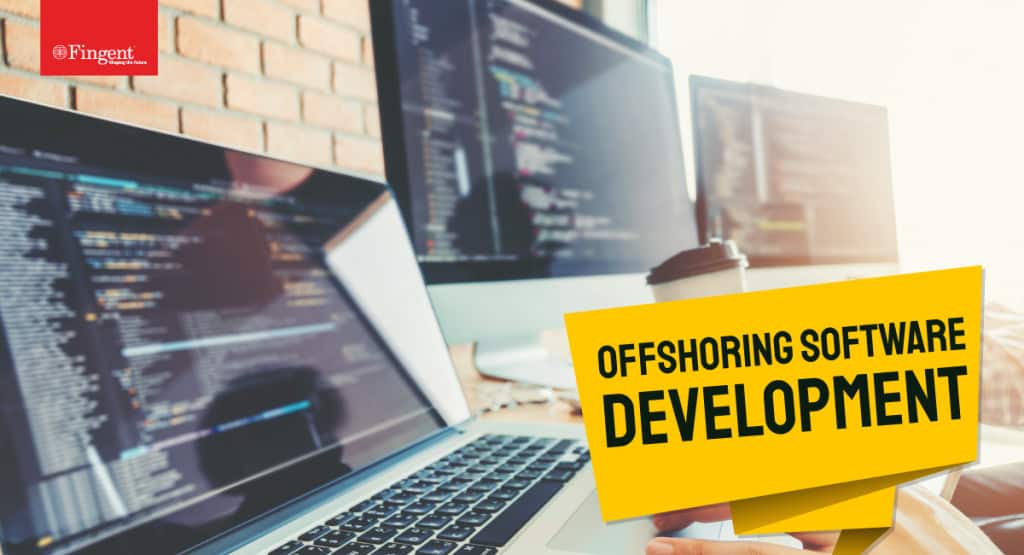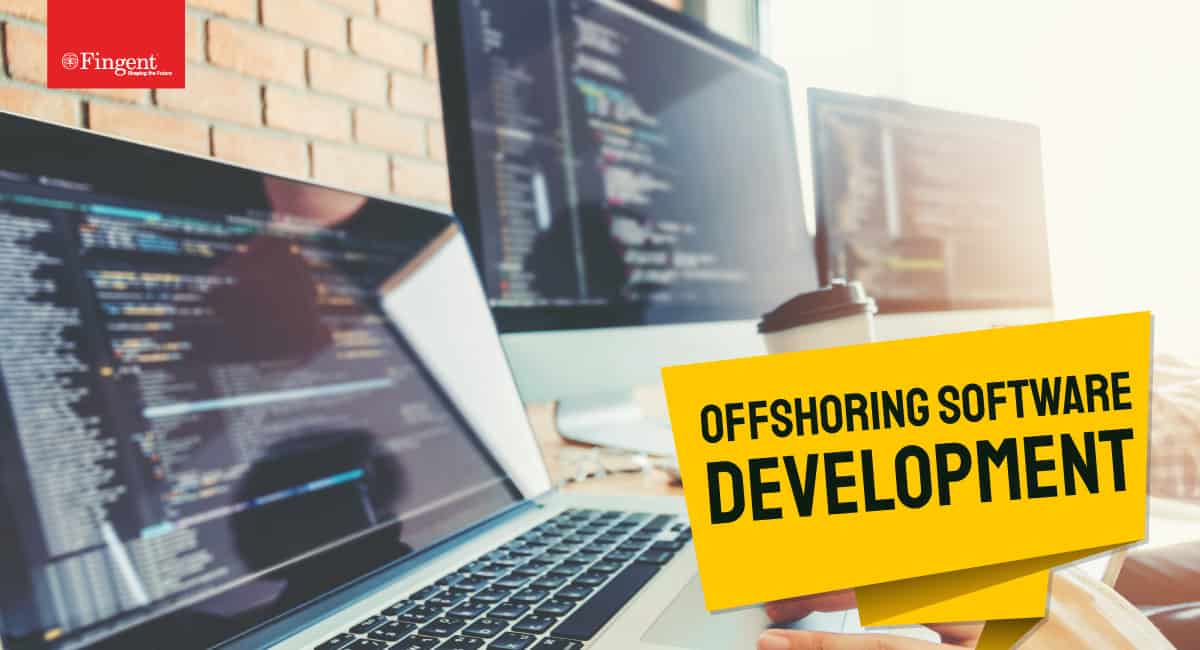 Advantages of Software Development Outsourcing
Software development outsourcing can help your company experience higher production levels without spending too much money or energy. Partnering with the offshore software development team will help you carry out temporary tasks, improve the pace of your growth, and reduce your labor costs. In other words, it gives your company a much-coveted competitive advantage by improving customer service while ensuring limited-budget product quality. Here are some specific benefits of offshore software development.
1. Saves costs
Cost-saving is one of the most significant benefits of software development outsourcing. Whether you want to scale up your employees or scale down, outsourcing a whole project is much cheaper than hiring each developer separately. The difference in salaries across the globe can save you millions of dollars. Offshore development allows you to get the same amount of work done, with the same quality, in the same amount of time at a much lesser cost as different countries have different living costs. For example, the average offshore software development rate in India per hour is $30, whereas, in the USA, the hourly developer rate will cost around $100.  
2. Flexibility  
Once you offshore your development requirements, you do not have to spend time recruiting, training, and housing new employees. Besides, it is impossible and impractical to hire a full-time in-house contractor for your short-term projects. Software development outsourcing gives you the option of choosing developers for a single project. You can find talent that fits perfectly without investing in a permanent position. This will give your core team some relief as they can concentrate on mission-critical activities essential to run the company and focus on the development process. 
3. Saves time
Offshore software development relieves you from searching for new developers and preparing them to suit your needs. It can also improve speed to market as it helps your management and key employees to focus on the core business. Since it can eliminate secondary tasks, you can redistribute your services for more essential aspects of the organization. 
4. Centered approach
One of the most competitive advantages is the ability to have a focused strategy. If the in-house team needs to deal with several projects simultaneously, they may be forced to compromise on quality. However, Software development outsourcing can streamline your business process. This will allow your employees to take a centered approach and produce high-quality output within the set timelines. 
5. Technological advantages
Businesses seeking to gain a competitive advantage will develop cutting-edge innovations using the latest technologies without expending an additional amount of time and resources in learning them themselves. This is possible when they team up with strategic offshore development partners with a proven track record. 
6. Compensate for the lack of in-house experience
Software development outsourcing can bring in additional knowledge and power to reach your business goals. Outsourcing offers the flexibility to use your resources where there is a need as it allows you to scale up or scale down as required. It means that you can either let go of certain talent in one field while allowing you to quickly add specialists to your pool of experts in another field. You can employ a team of varying size, complexity, and cost.  Such a team will be able to find optimal solutions contributing to the growth of your company.
Read more: Why Software Development Outsourcing is a Smart Move Now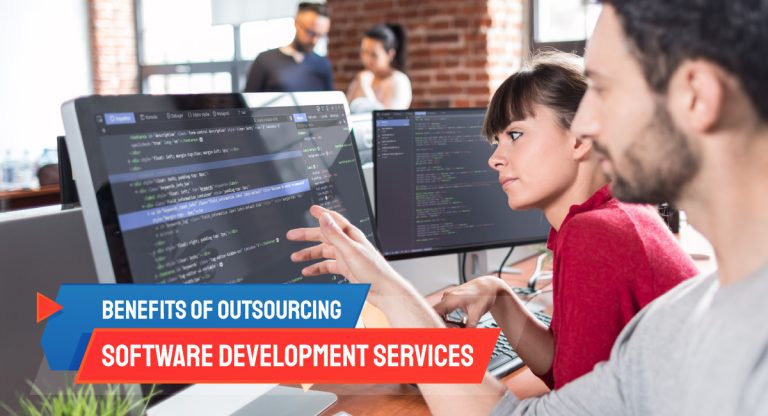 Best practices to follow while offshoring software development
Here are a few points to consider when you decide to outsource your software development project:
Get introduced to all the developers who are supposed to work on your project.

Ensure to have a full-time on-shore lead and an offshore lead to help establish necessary coding standards, solve technical issues, and mentor the offshore team.

Use video conferencing to arrange regular meetings to handle any problems and resolve the same in a timely and efficient manner.

Use appropriate tracking tools (project management tools) to plan tasks efficiently and prioritize work accordingly.
Read more: Selecting the Right Engagement Model for Business Software Development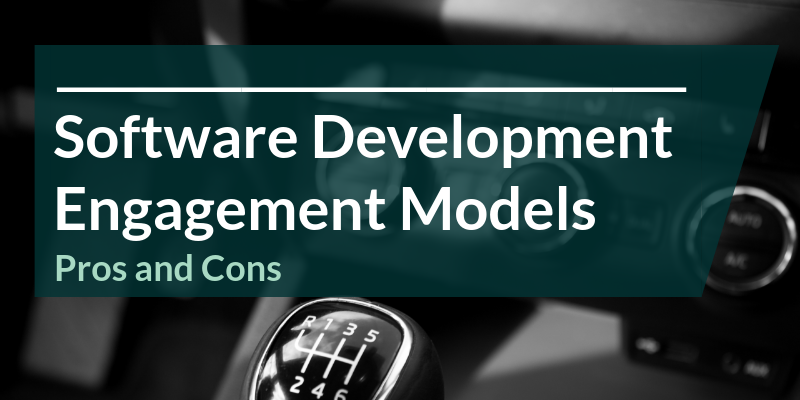 Offshore Software Development with Fingent
Since 2003, Fingent has been a reliable and capable offshore partner for leading global brands, including many Fortune 500 companies. With an impeccable track record as an offshore software development team, Fingent has helped improve cash flow and increase business efficiency for many clients. We help your organization scale up as required without the need to hire or fire any of your team members. 
Our diverse offshore talent pool includes experienced developers and tech professionals who leverage the latest software development trends, such as automation, cloud computing, Artificial Intelligence (AI), Internet of Things (IoT), Augmented Reality (AR), Virtual Reality (VR), 3D Web Configurator, Robotic Process Automation (RPA), Mobile application development (native, hybrid), Microsoft solutions, SAP solutions, and so on. 
Our experts are available to provide you with inputs on your project. Let's get talking and find out which process fits your project.
There is no information that is not available on the internet today. Digitally, the world has grown into one big continent. Digital presence has become vital for every business, small or large. The times that you only depend on an offline marketing campaign or connection is gone. Today, more than 80 % of users go online and search for things. Even if they zero in on a product, they still will research the product or the brand online. In such a situation, a business that doesn't have a strong presence online will suffer. Business growth can be directly related to promotions, public relations, advertising, and sales. Let us see how getting a digital presence will boost your business –
1. Provide information
A business with a decent website offering all necessary information that users seek is a good start. Even if you run an offline business, customers will seek online information to know about you even before walking into your office.
2. Get more customers
The digital world is a great place to find potential customers who might be interested in what you are selling. Social Media is a good place to begin campaigns that are not necessarily direct marketing. Spread the word with hashtags and keywords. Your current customers will share your posts and turn into indirect marketers as well. These platforms provide a boost to your visibility and provide the right traffic your business requires.
3. Be visible
When your business has been tuned with Search Engine Optimization (SEO) elements, you will start getting more and more traction. The right type of optimization will ensure that you end up as a top search whenever a customer is looking for a relevant product or service that you are offering. Also, it helps you get an edge over other competitions, both offline and online since your name will come to the front and grab more eyeballs.
4. Market your business
Advertising your business is the sole way to boost your sales and nothing works as good as digital marketing in this day and age. Apart from having a presence on social media websites, targeted marketing campaigns on these sites will spread awareness about your products and services team with great offers to attract customers.
5. Improve Services
Digital presence of your business provides you with an opportunity to directly interact with your customers. Listen to their grievances, feedbacks, and even offer a solution for their problems. This feedback pattern can help you decide on improving your products or services. Companies can consider some of these points as a part of their marketing strategies to bounce back or to adopt what way to go forward. Such a medium works perfectly well for your business as well as your customers. To increase visibility and drive new business, companies create custom business solutions to advertise online.
6. Global Presence
If your business is local and has an aspiration to go global, the digital world is the right place to put your foot forward. It helps in not just connecting with people worldwide but also getting yourself known to everyone. You can add posts on social media websites regarding your services and add a survey to know if they would like these products or services in their locality. It's a great way to know the potential of a market even before you actually start the ground activity. Businesses that are looking for investments can also leverage on this very presence as one of their key strengths.
A great way to add a digital presence to your business is seeking the help of an experienced digital partner who can provide you with all the necessary tools to get you started and then skyrocket your business ahead.