Tag:
custom software solution
Identifying 7 Common Mistakes in Tech Projects
As a non-tech business, you are an expert on the product or service that you are selling. That is your core competency, not information technology. Still, some businesses feel they can do it themselves. That could cost you a lot more than you think. Technology by nature is like a moving target and pinning the best technology solution requires quite a bit of work. Treating tech projects as an afterthought is a mistake that non-tech businesses make far too often. Worse yet, those mistakes can stall the growth of your business. Avoiding tech mistakes, especially the high impact ones, will be the thing that ensures the success of your business. 
What are the 7 deadly mistakes non-tech businesses make on tech projects and how you can avoid committing those mistakes? This article will help your company navigate the complex and confusing world of technology. 
Mistake #1. Skimping on Security
Most small businesses might conclude that their business isn't that big to become a target for hacks and data theft. Unfortunately, security has become the number one issue even for small businesses with increased online scams, software vulnerabilities, and networks using improper architecture. Can you imagine the impact on your business if your trade secrets, customer information, HR records, and confidential communication fell into the wrong hands!
One of the top security risks most businesses often ignore is the failure to encrypt their emails. Some discard email encryption either because it is costly and complicated, or because they feel that the threat is insignificant. You can prevent much pain and loss by encrypting your emails. Always assume that every email you send could be intercepted by unethical hackers. 
Try this: Set up an email encryption system to protect all your emails and their attachments.
Read more: Emerging Security Technologies To Consider For Your Organization
Mistake #2. Patching New Software On Old Hardware
Most often than not software publishers release new upgrades that require a significant hardware upgrade in order to run the newer version. Many businesses purchase the latest version of the software without considering its hardware requirements. The use of old computers and their hardware can be problematic since these devices generally lack the latest features, hang too often, and are slower at common tasks like launching the application, booting up, printing, and internet search. This can result in a failed upgrade and can bring your business to a screeching halt until new hardware can be put in place or until the old version is reinstalled.
Try this: Before you purchase an upgraded software, check the minimum system requirements needed for the software to run smoothly and ensure that your existing system meets those standards. 
Read more: Tips for choosing the right Business Software – Tools vs. Solutions 
Mistake #3. Skipping The Planning Phase 
Planning for IT may seem tedious and time-consuming especially when you have so many things to get done with the running of your main business. However, it is vital that every business, big or small, must plan out their IT initiatives at least once a year. Failing to map-out your technology path can impact your entire business. You must plan your budget for new software and hardware upgrades while considering the need for additional manpower and/or technical support. Planning ahead will ensure business continuity and will spare you from unanticipated problems and setbacks when something fails.
Try this: Decide on a particular month of the year for taking stock and planning your IT structure and requirements.
Read more: Plan Less and Learn Faster Through Lean Business Planning 
Mistake #4. Inadequately Trained Employees
Some of your employees may understand technology, perhaps because they had some experience with it formerly or just because they are tech geeks. This is by no means enough to put them on the job to handle tech requirements. One of the most common mistakes that many non-tech companies commit is to try to get the job done with employees who are not adequately trained to use the technology they have at work. There is no alternative to training, it is an absolute must for business growth! Forgoing on the training of employees may render well-intentioned purchases useless and result in a massive loss of ROI. By training your employees you can lessen the likelihood of mistakes and improve overall productivity.
Try this: Take the "train the trainer" approach with your software provider. It is cost-effective and helpful.
Mistake #5. Ignoring Reliable Backup And Disaster Recovery
Businesses today are reliant on their records and data, which are almost completely stored electronically. It is extremely dangerous to assume that your backup system is working properly. A sudden power outage or a server crash can delete all your data within seconds increasing your downtime and the expenses that accompany it. It is a good practice to back up a test directory, erase it, and then do a test restore to ensure that your backup device is working. Also, ensure that the proper data is backed up.
Try this: Have a right backup solution and disaster recovery procedure in place.
Read more: COVID-19- Ensuring Continuity and Building Resilience- How business leaders can respond, survive, and thrive in the new normal 
Mistake #6. Not Leveraging Cloud Computing
Most businesses either embrace cloud inconsistently or treat it as an unnecessary expenditure for their tech projects. Cloud computing has emerged as the most efficient platform for businesses than on-premise counterparts. This is because it makes it possible for employees, customers, and other authorized users to access the data at any time from any place. In most cases, cloud-based applications offer greater functionality and are less expensive. Cloud computing is more secure than an in-house computer operation that may lack proper antivirus solutions, firewalls, or backup systems. 
Try this: Prepare a cloud strategy and as soon as possible, consider moving some of your applications and data to the cloud.
Read more: Cloud Migration: Essentials to Know Before You Jump on the Bandwagon
Mistake #7. Ignoring Preventive Maintenance
The most common mistake made by businesses on tech projects is the "repair when it crashes" strategy for IT infrastructure. While it may not hurt too much on some issues, can you imagine your 10-year-old server crashing! Now that could cripple your business. If your mission-critical hardware crosses its shelf life as it were, it is time to consider replacing it well before it actually crashes. Just like your automobile, IT software and hardware require regular maintenance and adjustments. Both the software and servers need continued care to perform at optimal levels. 
Try this: Avoid overextending the life cycle of servers. Start planning to replace it well in advance. Look for the manufacturer's instructions on MTBF (mean time between failures) for your equipment.
Read more: Why Get a Maintenance Contract With Your Software Solution Provider? 
Don't Make a Costly Mistake
As a business, you are constantly juggling multiple roles and duties to ensure that everything runs smoothly. Too often, the panic call comes after a technology mistake has been done already. It is crucial to remember that a single mistake could lead to catastrophic loss of data that your business may never recover from. Don't take chances with your business. Get our experts to help you make those tech decisions and implement them smoothly. Give us a call and let's get talking. 
Is Applicant Tracking System The Future Of Hiring Process?
 "Hiring the right employee has always been the key element for a successful organization. When you choose the best, you automatically get the best results!" _ Deepu Prakash, Senior Vice President, Process and Technology, Fingent
While candidates come aplenty, finding the right talent from the pool has always been an enormous challenge for recruiters and staffing agencies. Thankfully, technologies like AI-powered Applicant Tracking Systems are changing that in a big way.
An Applicant Tracking System (ATS) is a software that automates the recruitment process. It electronically filters, organizes and streamlines job applications according to job postings. ATS simplifies the complex process of recruitment by providing a centralized platform to view applicants. AI-powered Applicant Tracking Systems enable filtering applications based on set criteria and helps recruiters a big way, in tracking the advancement of applicants through the hiring process. In this article, we will consider how ATS can prove beneficial to recruiters and staffing agencies in particular.
How Does ATS Transform Hiring Norms?
ATS collects and maintains a database of candidate resumes and applications within itself. ATS tools help in hiring managers and corporate recruiters track and filter resumes in the hiring funnel. The major difference between traditional hiring and hiring with the help of ATS can be compared to the difference between fishing with a hook and fishing with a net. The benefit of the latter is a much bigger catch! ATS allows recruiters to track hundreds of applicants more efficiently rather than handle each applicant manually.
 Companies that outsource talent can benefit greatly from ATS. Since they are not limited by geography, they can cast their net globally. It is not uncommon for a company to receive thousands of applications for a remote job they have posted. With ATS, they can filter out the right candidates for the job and save time and cost. 
How HR and IT Combine to Deliver Real Value to the Enterprise
How
Does
ATS
Empower Corporate HR?
ATS empowers the recruitment process in the following ways: 
ATS enables recruiters to post jobs online, receive and sort applications, screen out unsuitable candidates, process applications, communicate with candidates quickly, organize interviews and even handle the hiring process online.

The AI integration enables ATS to identify patterns and segregate resumes/candidate profiles according to various departments and customized fields.

One of the most important benefits is that it saves time. It is estimated that resume screening and candidate shortlisting can take 23 hours and making a hire could

take four months

. ATS can make this task easier, faster and automated, thus reducing the cost-per-hire and the time-to-hire.

ATS allows corporate recruiters to be proactive and create jobs on platforms, which can be published on social media networks as well as targeted job boards. 

ATS assists corporate recruiters to screen candidates, to ensure they progress through the workflow process and store all the documentation in one place. It helps them to monitor applications at each stage and identify any issues early on thus reducing the time-to-hire period.

Another important recruiting goal and challenge are accessing the right candidate skills. ATS includes features for customizable interview scorecards and questions. It allows recruiters to customize them based on the most important characteristics. This makes candidate evaluation easier and efficient.

With AI-enabled ATS, recruiters can also set match levels for various job roles under different departments.

An ATS with good reporting functionality will be able to help corporate recruiters measure the effectiveness of marketing. A good reporting engine will help recruiters, quickly pull out reports which show things like diversity statistics and the source of the application.

Online job boards make it quick and convenient for candidates to apply for open positions resulting in a load of unrelated applications. An ATS is capable of quickly weeding out those unqualified candidates even before humans open a resume.
Related Reading: Check out how Odoo can help meet HR requirements.
How Does ATS Empower Staffing Agencies?
 More than 98% of Fortune 500 companies are using ATS. This is a clear indication that ATS is an indispensable software for staffing agencies. Here are a few reasons why:
An ATS helps staffing agencies grow their business. The bigger the staffing agency, the more complex their database. Communication, tracking candidates, and other recruiter activities can become difficult to manage. AI-enabled ATS identify patterns and sorts resumes according to job profiles helping recruiters choose the best candidates among the large pool.

ATS empowers staffing agencies to source candidates more efficiently. The existing candidate pool within an ATS is often a very good resource for finding quality candidates. 

A good ATS has an open ecosystem where you can match solutions to needs effectively. This allows users to customize ATS to meet a client's specific needs by adding partner extensions, integrating third-party vendors, and building new applications on the platform. 

ATS improves the candidate experience. According to key findings in a

Global Recruitment Insights and Data study

, respondents said that

"candidates will matter most in 2019, with sourcing (61 percent) and candidate engagement (36 percent) leading the pack."

 ATS along with its integrations can help in this regard by simplifying and enhancing every step of the candidate experience.  

It helps agencies keep their clients happy by improving client management. ATS can log all of your conversations with a client automatically. 

ATS helps staffing professionals to be more productive because it allows team members to work from anywhere and still collaborate effectively. 

The conventional recruiting process causes a lot of friction between hiring managers, the HR department, and others involved in the process. An effective AI-powered ATS will help smooth things out and reduce disagreements, thus making it easier for all involved to work together. 

A shorter time to hire always works better for the organization. Not only does it save resources, but it also ensures that suitable, qualified candidates are selected and hired quickly before the competition has a chance to snatch them away.
Power Charge Your Hiring Process with ATS
As discussed, a good ATS will illuminate and guide all aspects of the recruitment process. It will help corporate recruiters and staffing agencies better understand their candidate pool and make quicker and more effective hiring decisions. It is reported that 86% of staffing professionals were able to hire faster with the help of ATS. Understanding and using the candidate database to improve hiring performance helps the business act more quickly. Quicker onboarding process results in increased productivity, which translates to more profitability.
At Fingent, we understand the need to keep pace with the requirements of today's market. Bringing together smart AI and recruitment practices, we create purpose-built software to help you reach your ideal candidates faster. So let's get you started with an Application Tracking System that will transform your business and beat the competition.
Watch more about Applicant Tracking System.
How did Nokia – a once leading mobile manufacturer, fall behind in its market and have to struggle from then on, to come up again?
How did the mighty British Petroleum company have to deal with a severe environmental crisis, which went on to become a major PR crisis as well?
The answer to both these questions is "poor communication" or a lack of effective communication. The first silent killer of your business!
According to a detailed analysis of what went wrong with Nokia, and why it is struggling now to convert its many good ideas into successful products, their major problem lies in their habits of communication. They sat through several, pointless strategy discussions over clearly cut out plans about introducing new phone models in the market.
As for British Petroleum, their 2010 Deepwater Horizon Offshore Oil rig disaster, was largely due to "poor communications" and a failure to "share important information", as per a report on the White House Commission.
These examples show just how important having an effective communication system is in any organization, especially in the field service industry.
Lack of Proper Communication affects Employee Morale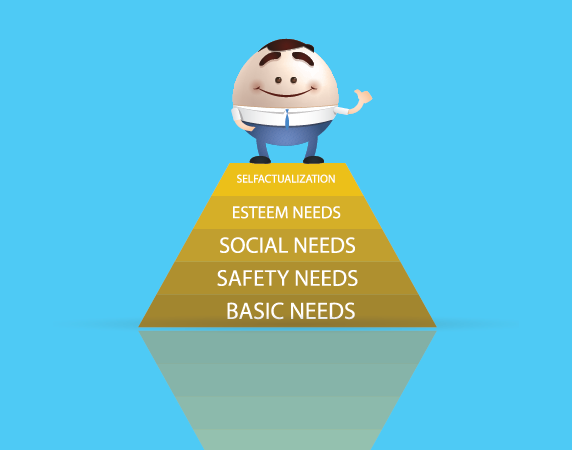 Information has to be conveyed to the right people at the right time, whether it is an email to the manager, or a phone call to postpone the date of an order. Irrespective of the severity of the miscommunication, it will definitely drain the productivity and efficiency of an organization.
Besides that, lack of proper communication can affect employee morale. A collaborative and communicative work environment can boost employee productivity and promote creativity. On the contrary, poor communication can lead to lack of enthusiasm in doing assignments and hinder innovations.
"The effectiveness of communication depends on the relevance of the message, the time it is conveyed in, the person it is conveyed to and the means or method through which it is conveyed."
Managers and leaders who can effectively manage the flow of communication in an organization, know, that they need to follow a certain set of practices and communication methods – ones that enable them to get closer to employees. They engage employees by encouraging them to take active part in the communication process. They also make sure that their communication efforts are in alignment with the organizational strategy.
The Second Silent Killer
The average American office worker is said to be using around 10,000 sheets of paper on an annual basis. That is to say, if your business has around 20 field representatives and 5 back office managers, that's 250,000 per year. That's a rough base for how much your business would be spending on paper every year, not to mention the printing costs as well. The average cost of printing a page comes to over three cents, so you can do the math right?
Apart from these, there are the storage costs. You need to store all of these documents, in an age where filing cabinets are expensive and take up valuable office space too.
Yes! Excessive paperwork could be the second silent killer of your business.
Several surveys have in fact revealed that switching from paper to electronic forms allows business owners to concentrate more on their revenues, as their entire organization spends much less time handling physical documents. On an average, making forms electronic apparently saves about 11 hours of work time per week for employees and about six hours for business owners.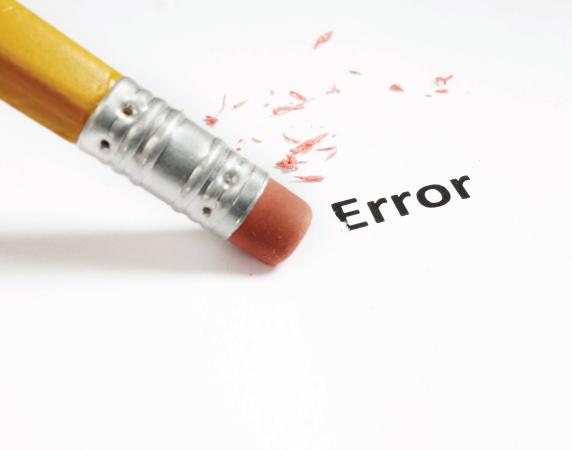 Imagine the time that could be saved and used for doing more important work, that your field agents usually spend doing paperwork?
Apart from consuming time, manual paperwork can lead to errors, misplaced or missing sheets or forms and inaccurate reporting, all causing undue issues in your business. Unsatisfied customers and staff can in turn, affect your profitability and business position.
Go Digital!
If your business relies heavily on paperwork or has issues with poor communication, it's time to change. Go digital. That said, spreadsheets or excel aren't the proper automation tools, not even for small sized businesses most of the time. If your employees spend over 4 hours daily managing excels for multiple processes, it's time for you to move into a software solution to automate those. The solution can either be an advanced free tool or custom software according to your preferences.
Finding the perfect digital automation solution for your business involves a lot of calculations and considerations, for which you might want to seek help from experts. Should you feel the need for the same, our experienced automation professionals can help provide the right advice plus the right solution for your business processes.