Tag:
ERP Systems for Manufacturing
As the world deals with the short and long-term effects of Coronavirus, the manufacturing industry has suffered significant challenges during 2021. This knock-on effect is likely to be felt into 2022 as consumer demand and spending habits have transformed during the pandemic.
The pandemic demonstrated that major events can have a profound impact on manufacturing operations.  Fluctuations between local and national lockdowns have directly impacted the manufacturing industry. Among various other things, it has led to delaying tax bills, postponed mortgage payments.
Knowing what challenges await manufacturing industries will help you and your team come up with the best strategy to achieve success in 2022. So, this article will cover some of the biggest challenges manufacturing industries will face in 2022. We will also look into how these industries can approach the challenges with the help of technologies.
Top challenges prevailing in the manufacturing industry-2022
1. Need to increase sales and revenue
The pandemic made businesses lose several thousands of dollars pushing manufacturing industries to put extra effort into recouping financial losses. Some companies chose to double up on their marketing efforts.
However, the right step would be to create a strategy to start building the business's pricing power. Building a price power is the surest way to enjoy sustainable earnings.
2. Labor retention
The pandemic era has made it challenging to tackle labor retention issues among the workforce. As the pandemic continues, it is become increasingly hard to find experienced and motivated workers.
To complicate matters, with a fair portion of workers are nearing retirement manufacturing industries are facing a looming shortage of skilled labor. The newer technologies require a workforce with top-tech skills.
3. Customer self-service capabilities
Manufacturers are ever concerned about delivering their products to customers on time. Though the technology makes it possible for customer self-service capabilities, it is not commonly used.
Customers find it frustrating to constantly contact manufacturers for updates on their orders, requests for new proposals, and so on. Customers prefer immediate access to information.
You can address this issue by simply keeping the needed data for customers in a self-service portal. This will allow your customers to retrieve a solution. Plus it can enable the sub-contractor to track and accept tasks assigned to him without bothering anyone.
4. Maximizing work with minimum staff
The social distancing protocol due to the pandemic has forced manufacturing companies to run the factories with lesser staff. This is the time to explore the implementation of more automation technologies.
Read more: Top 10 Technologies That Will Transform Manufacturing!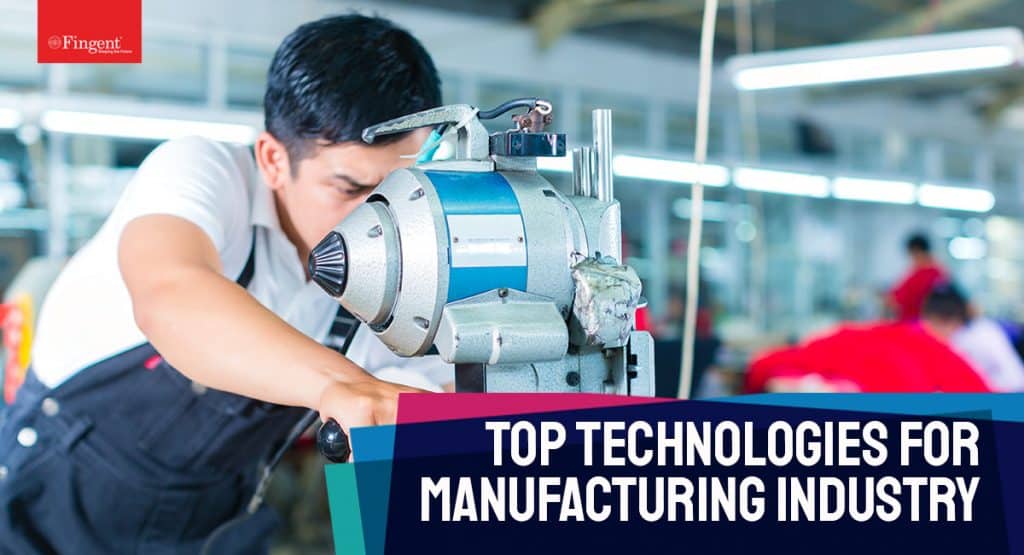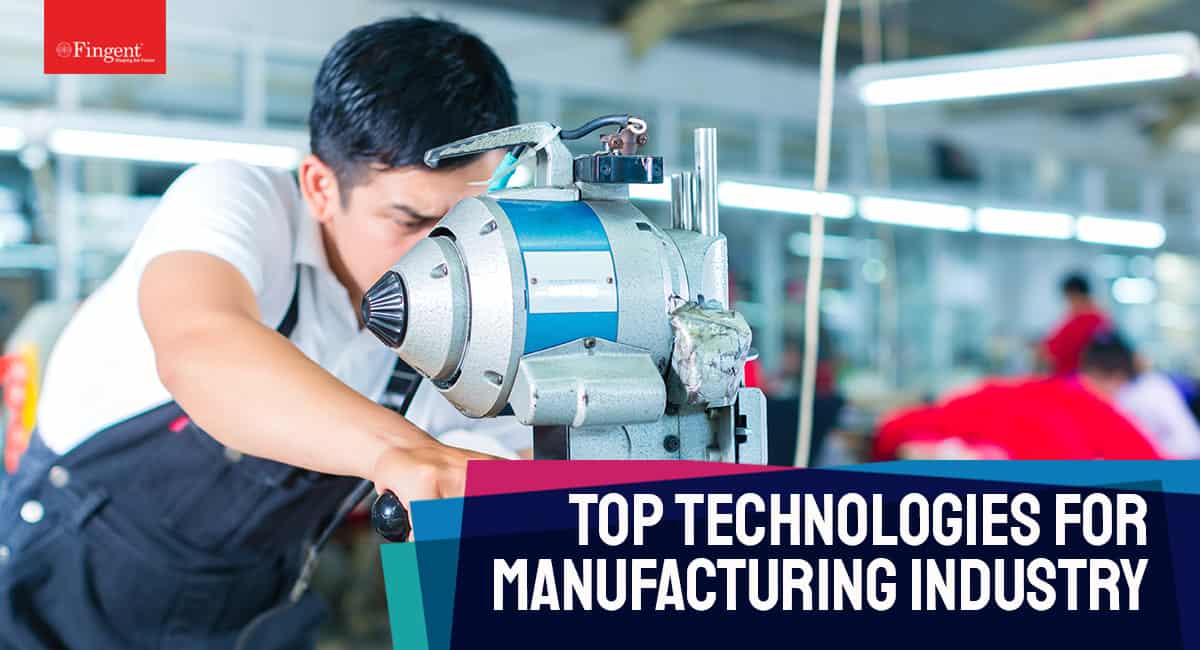 Most-followed technologies that enable manufacturers to stay on top of the challenges
As Industry 4.0 is still in progress, most manufacturing industries are shifting gears in an effort to automate their manual processes. And the challenges are accelerating this shift now more than ever. Take a look at the top opportunities new technologies bring to the manufacturing industry.
1. Machine Learning and Artificial Intelligence capabilities
The biggest asset of any company is its data. It is vital to use algorithms to use this enormous amount of data effectively. Humans cannot do this task as efficiently, quickly, and accurately as by AI-led technologies. This ensures your manufacturing is more productive and less wasteful.
According to a global survey conducted by McKinsey & Company, 44% of respondents report cost saving from AI adoption.
2. 3D printing
Manufacturing companies can greatly benefit from 3D printing technology as it can enable manufacturers to make faster and cheaper prototypes.
It can double the performance while lowering the cost by half. It is a cost-effective way to troubleshoot or test the products. It also enables manufacturers to produce products that are in high demand.
3. Smart factories with 5G
The fourth industrial revolution is ushering in an era of smart manufacturing that is enabled with connected devices over 5G networking.
These can make decentralized decisions as the 5G mobile network is faster and more powerful. It is capable of handling full integration of all the devices in a smart factory making it a default choice of manufacturers.
4. Internet of Things
Industrial IoT makes it possible to interconnect sensors and electronic devices that collect and exchange data.  It drives AI and performs predictive analytics. IoT is changing the way products are made and delivered.
A study conducted by MPI Group revealed that roughly 63% of manufacturers believe that applying the IoT to products will increase profitability over the next five years.
5. Predictive maintenance
The manufacturing industry depends heavily on predictive maintenance technology. In the past, routine maintenance checks were scheduled to detect unnoticed malfunctions. But that would halt the production and cost money.
Today's digital technology has enabled machines to send messages to notify workers if or when maintenance is required. These real-time alerts equip the maintenance team to identify and correct mechanical failures without downtime.
6. Shift in the scope of the job 
As technology takes over repetitive tasks, employees will need new skills. These skills would include data analysis, software engineering, programming, customer service. R&D and product development, and so on.
7. Agility and responsiveness
Changing customer demands and market conditions require manufacturers to focus on improving responsiveness and agility. Responsiveness and agility are achieved when the time to create, receive, schedule, and process a customers' order is reduced.
This will enable manufactures to match production cycles and product demand levels. Matching these two aspects can help manufactures pump their operations with greater agility.
Read more: ERP Systems for Manufacturing: How it Improves Business Process!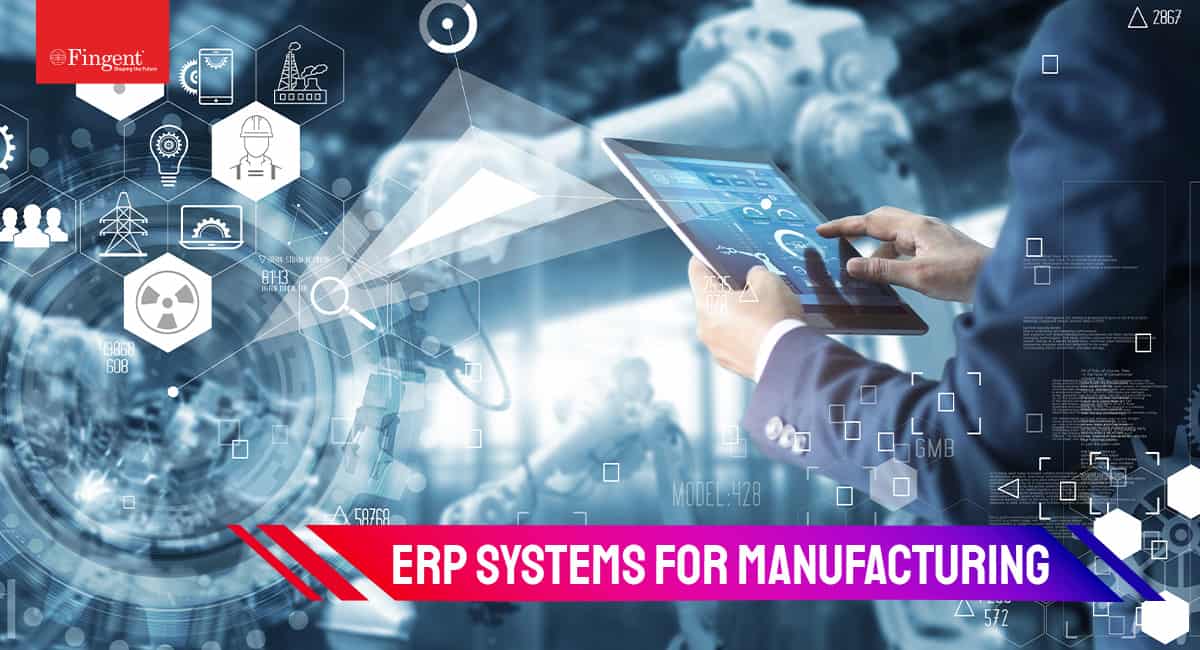 Fingent can help revolutionize your manufacturing company
Identifying improvement opportunities can help your manufacturing industry enjoy significant benefits. Fingent can help you improve your business process and facilitate growth toward building an incredibly smart manufacturing plant.
Fingent is an efficient web and mobile app development company with vast experience in crafting remarkable digital success stories for diverse manufacturing companies across continents.
We will help you to stay abreast with what may affect your business and provide you with potential solutions available. To help plan for 2022 contact Fingent!
Why Should Manufacturing Companies Leverage Odoo ERP?
As the manufacturing industry flourish, the need for a centralized control mechanism to ensure streamlined and effective operations is turning imperative. Processes like material sourcing, inventory, invoicing, purchase, order, accounts, and human resource management needs to be automated to make room for high-level practices and decisions. In such a scenario, how do you think Odoo ERP can help manufacturing companies accelerate efficiency and business success?
Odoo ERP can empower businesses with centralized management! From inventories to work orders, to customers and accounts, Odoo ERP enables streamlined management of the entire business processes, seamlessly. Leveraging Odoo ERP and using its open-source methodologies can enable manufacturing companies to derive the required speed, flexibility, and transparency to drive business growth and success.
Here at Fingent, we provide ERP solutions for various industries challenges including those of the manufacturing industry. But before we dive deeper into how Oddo ERP can simplify management for manufacturing companies, let's take a look into the prevailing challenges of the industry.
Read more: Drive digital transformation in manufacturing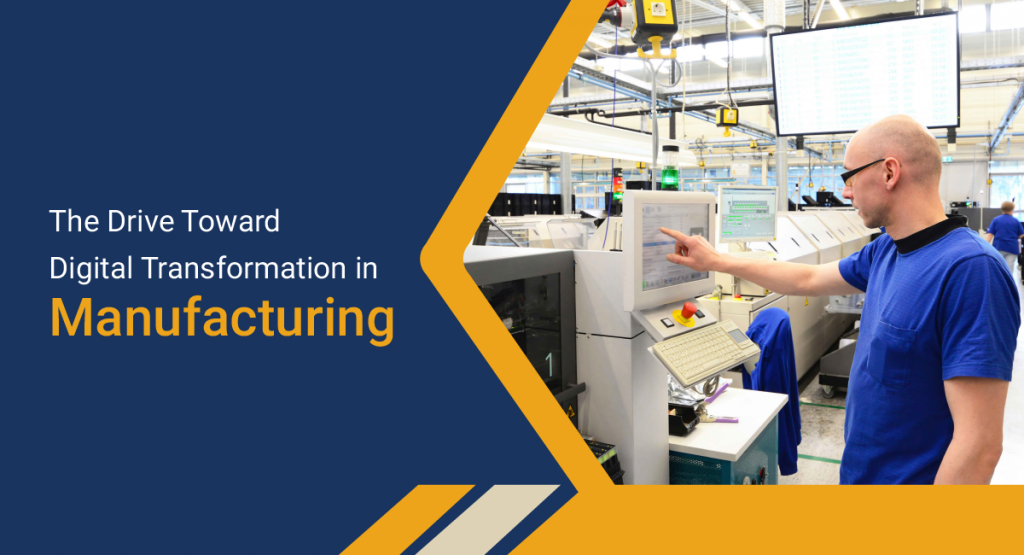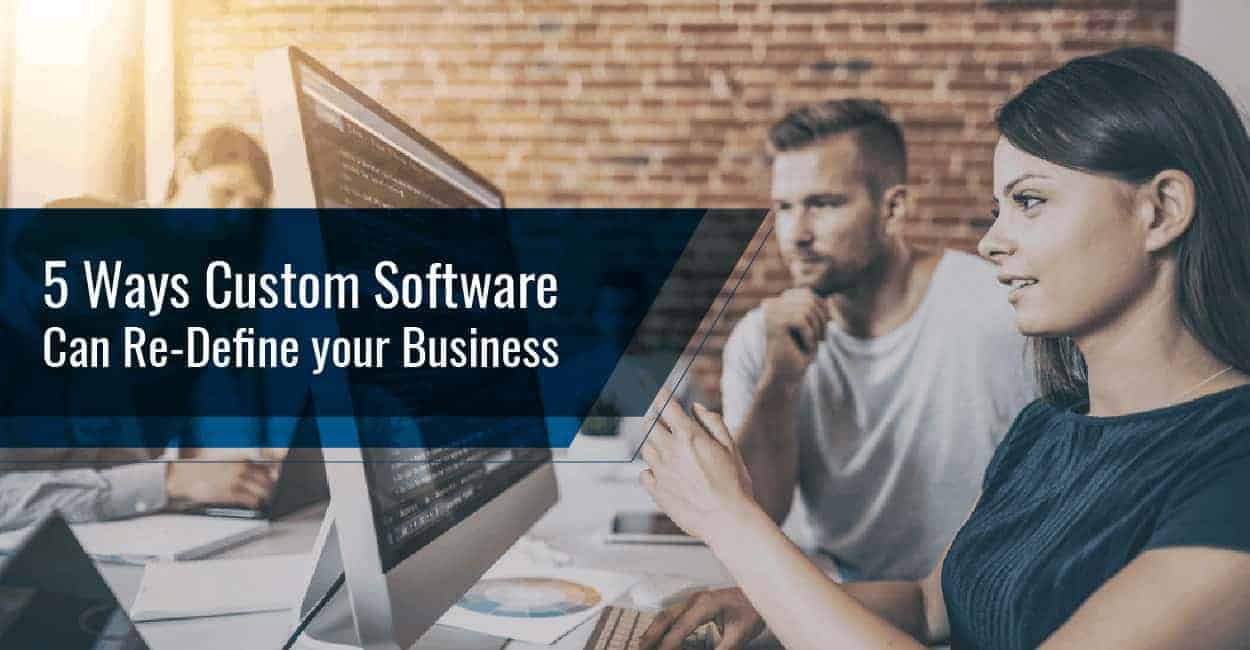 Challenges Faced By The Manufacturing Industry
From inventory to sales to the customer, the manufacturing industry deals with a huge amount of data, on a daily basis. As digitization is taking precedence, enterprises are looking for business models that are supported by intelligent systems. Therefore, companies must use an ERP system to manage their operations. Here are few challenges that organizations face without an ERP system in place.
Forecasting demand – To avoid waste, spoilage or over/under production, businesses must gauge customer behavior and demands. As markets are becoming more volatile and unpredictable, it is becoming increasingly difficult to predict trends and plan production and distribution.
Planning inventory – Inventory, if managed manually is bound to have errors that can cause inaccuracy of data, stock issues, and bad decisions, all of which can hinder returns. For the smooth functioning of a manufacturing company, data accuracy and consistency are important.
Lack of skilled labor – To preserve the quality of services and reputation, manufacturing companies must hire and retain skilled workers. With fairly large applications and without a quick processing tool, HR may find it difficult to select suitable candidates.
Minimizing costs and improving efficiency – One of the best ways to increase returns is to lower production costs while maintaining an efficient supply chain. However, this must not compromise quality. So, manufacturing plants need to automate their operations and management.
Client Relationship Management(CRM) – Customer loyalty, though important does not come easy in today's competitive business landscape. Businesses must invest in resources that help prioritize client data for current and potential customers and manage sales lead. A CRM will take into account the customer preferences and demands along with market trends.
Read more: Odoo Migration: Why Is It Crucial and How to Do It Seamlessly!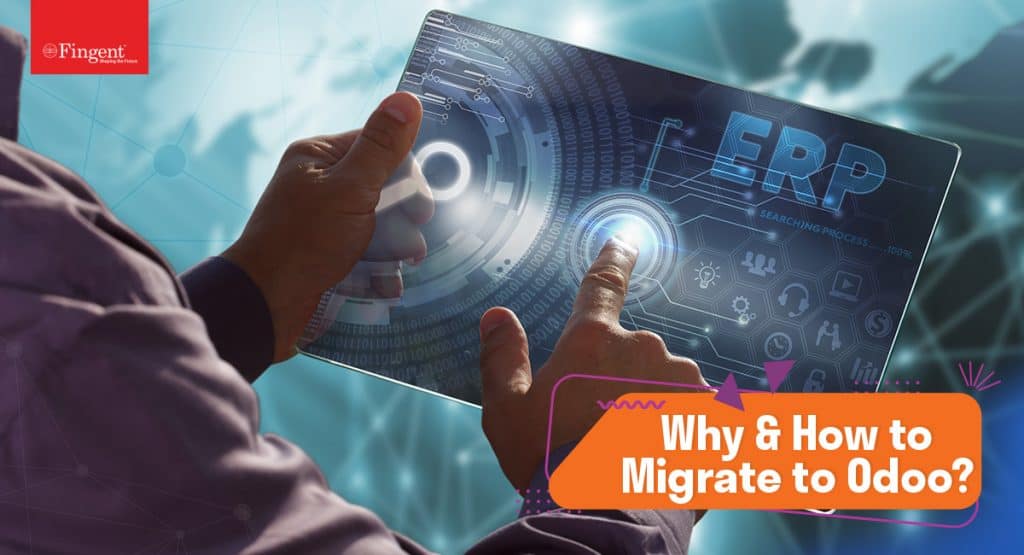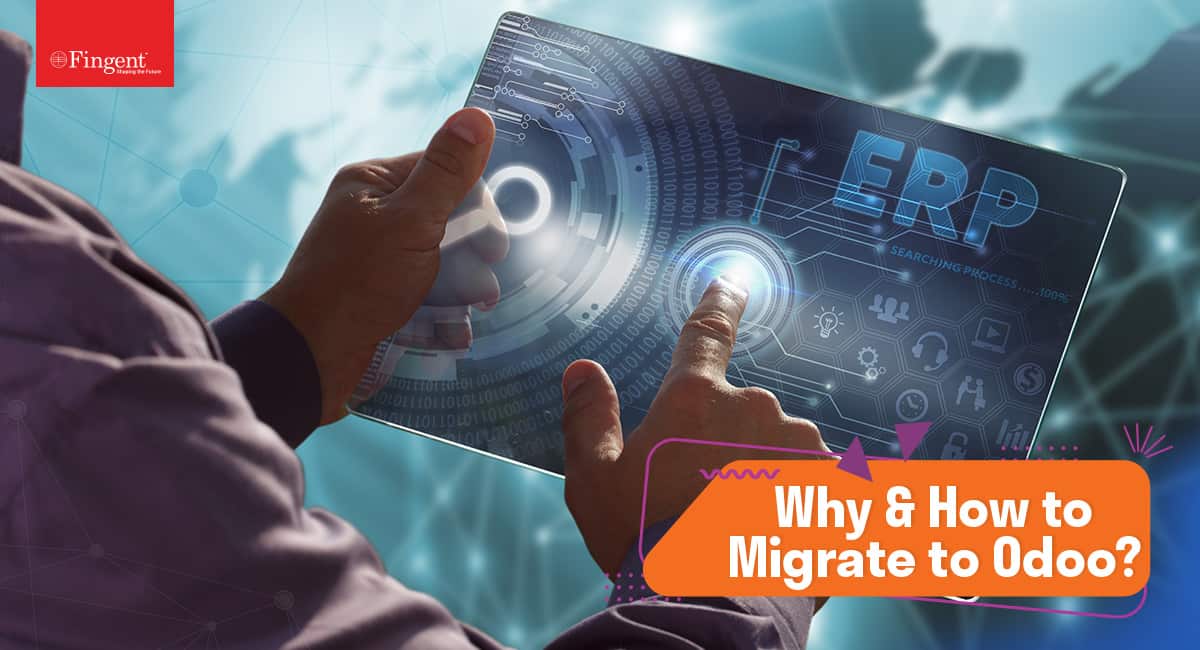 Top Features of Odoo ERP System
Manufacturing firms must implement customized software solutions with multiple functionalities that are tailored to the industry. Odoo is an open-source ERP software that acts as an effective business management tool with its robust functions. Here are a few highlighted features of Odoo ERP for manufacturing:
Inventory Management
Material Management
Purchase Management
Production Management
Sales Management
Quality Assurance
Customer Relationship Management
Accounting and Invoicing
HR and Payroll Management
All these features can be customized based on your business needs.
In addition to the above features, Odoo ERP helps in automating the maintenance order for repairs and other preventive maintenance. It includes a scheduler functionality that uses statistical calculations to alert you in case of any failure.
Read more: 5 Salient Features of Odoo that Make it a Reliable ERP for Enterprises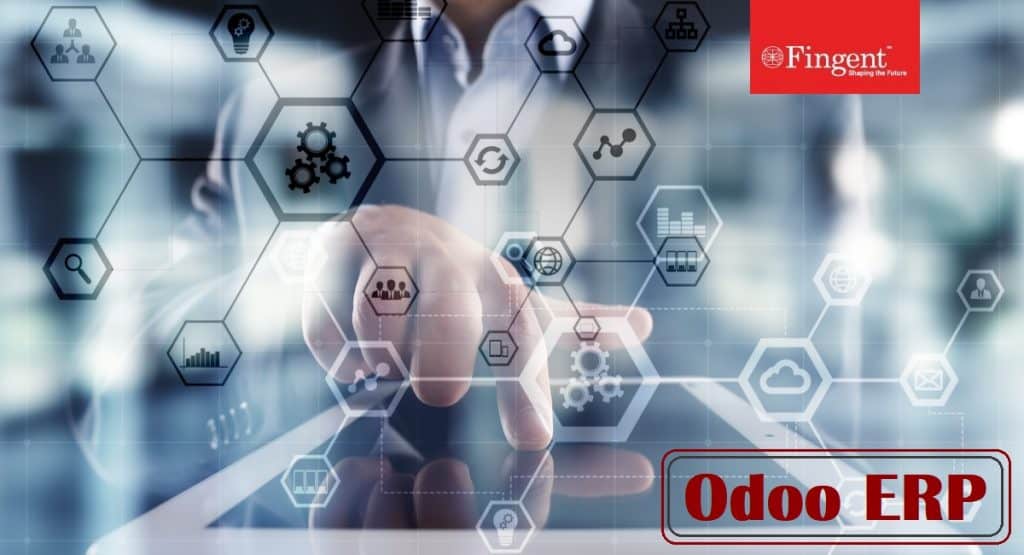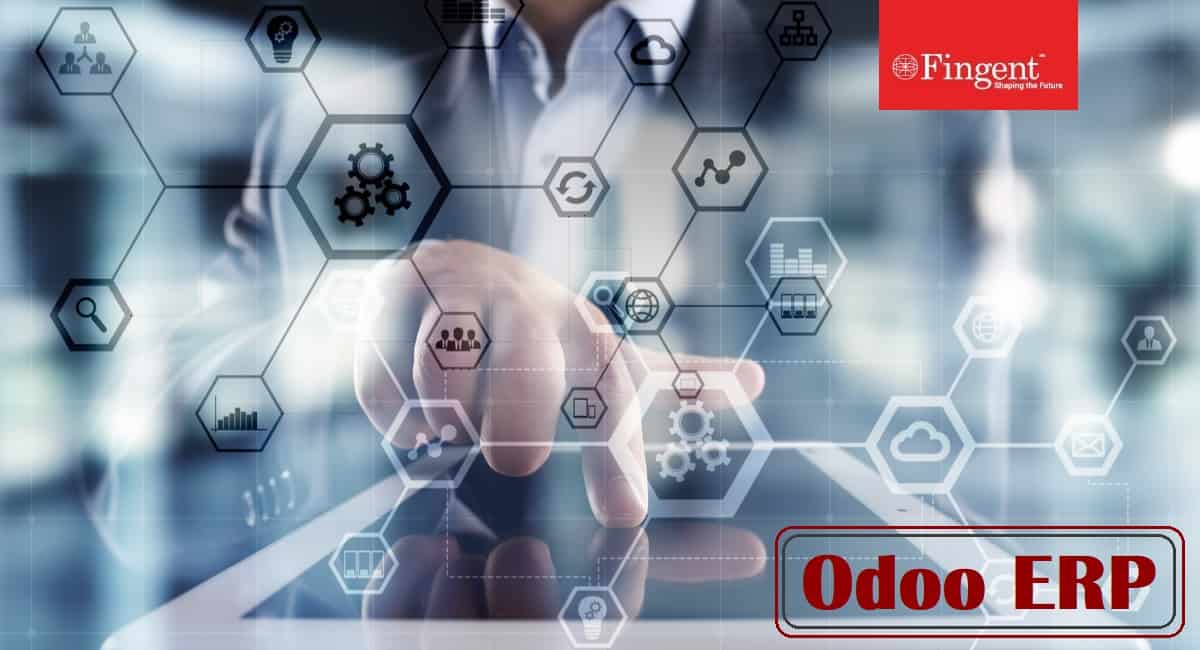 6 Ways Manufacturing Industry Can Benefit From Odoo ERP
1. Automation
As digitization is gaining a lot of importance, companies must optimize workflows in the supply chain through automation. Processes such as inventory updates, payments and invoicing, tracking, distribution, and sales across different channels, even making decisions on high volume orders can be automated using Odoo.
Automation drives efficiency, productivity, accuracy, lowers operational costs, and ensures employee safety. All this helps in meeting the changing supply demands of a changing market.
2. Master Data Management
Odoo ERP comes with master data management capabilities that allow companies to incorporate business processes without duplication of data. The master data management ensures there is a consistent exchange of organizational data, eliminates redundancy, and simplifies business operations.
3.Quality Control
With Odoo ERP, companies can set quality checks for certain triggers. It can help schedule operations and even send maintenance requests automatically whenever needed.
The tool also allows enterprises to track different versions of a product(Product Lifecycle Management) and manage its routing accordingly.
4. Forecasting
Odoo ERP is equipped with analytical tools that locate patterns, observe huge datasets and forecast future trends, and enable manufacturing companies to create business strategies accordingly. These predictive capabilities allow companies to focus on production to meet customer demands and earn their loyalty.
Read more: How Odoo ERP Helps Leverage Business Intelligence and Data Analytics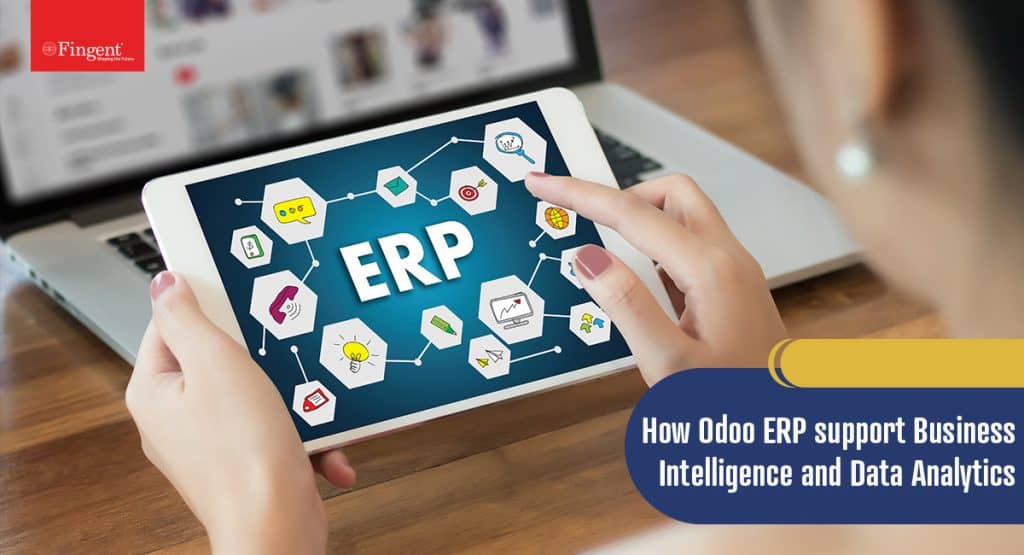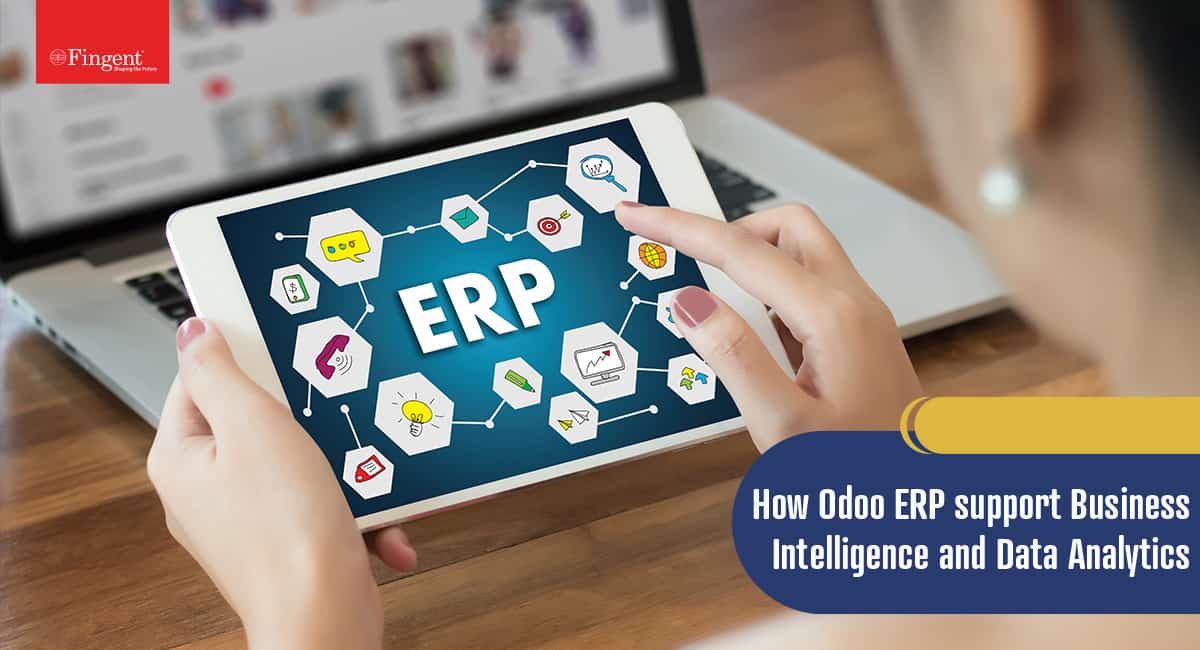 5. Managing the workforce
Odoo's HRM module automates the basic segregation process based on the required attributes for the post and enables better recruitment. It also includes training and development, capabilities and skills management, compensation records, and employee data.
Additionally, Odoo ERP comes with an employee scheduling feature that helps schedule and track tasks.
6. Returns
Odoo ERP helps businesses to maximize returns by improving operational efficiency, boost productivity and enhance customer satisfaction.
Conclusion
At Fingent, we maximize the potential of manufacturing companies with future-proof technologies. We develop ERP systems that integrate WFM, CRM, HRM, and accounting services for businesses of every size. For custom Odoo ERP development, talk to our experts.
How Cloud ERP and ERP Systems Support The Manufacturing Industry?
The manufacturing industry has always been highly dynamic and competitive. However, the COVID-19 pandemic and the extension of lockdown restrictions weigh down on manufacturing companies across the globe, causing many to lose momentum. At the same time, customers who are always on-marketplace are expecting high-quality, individualized products delivered within shorter timeframes. To meet these requirements, manufacturers must synchronize their demand chain with the supply chain. The appeal of ERP systems (enterprise resource planning systems) for manufacturing in this scenario is evident. Here's everything you need to know about ERP systems for manufacturing.
What is the importance of ERP systems for manufacturing?
ERP systems for manufacturing enable manufacturers to compile and maintain their business in an easy-to-scale model. According to G2 (a leading tech marketplace), 47% of ERP users belong to the manufacturing sector, and nearly 50% of companies are keen on acquiring or upgrading their ERP systems.
Fortune Business Insights reports that the global ERP software market size is estimated to reach USD 71.63 billion by 2026, at a CAGR of 8.5% during the forecast period (2019-2026). ERP systems for manufacturing encompass every function and streamline every business operation. 
Though automation is not a new concept, the convergence of the digital world with the physical world has transformed the supply chain. In manufacturing, AI can be used to increase uptime and ensure consistent quality. AI and analytics aid in better forecasting, which in turn means better business and better returns.
Read more: Top 10 Technologies That Will Transform Manufacturing in 2021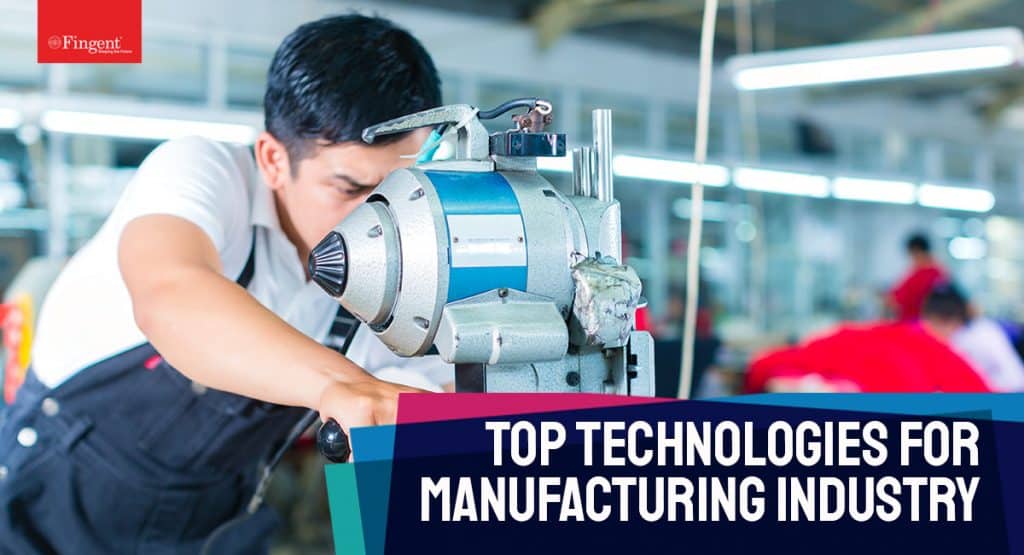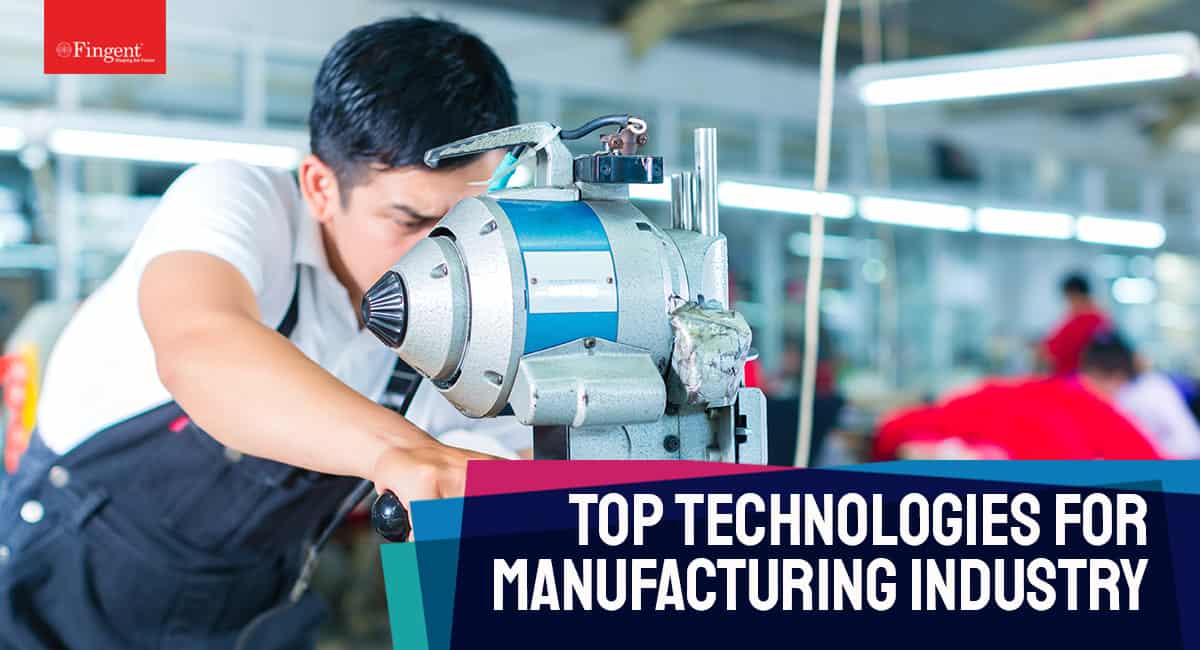 Here are six reasons that emphasize the importance of ERP systems for manufacturing.
1. Reduces forecast anxiety
Most businesses worry about the next quarter. ERP systems for manufacturing help generate forecasts and sales reports based on historical transactions. This increases the accuracy and dependability of production and keeps stock levels in line with the increase and decrease in demand.
ERP systems can combine data, statistical algorithms, and predictive analytics to help businesses identify future outcomes based on the past. Predictive analytics can help you determine customer responses, forecast inventory, and even detect fraud. Improved supply chain visibility will help you set the level of preparedness required on the supply side to match demand. It can help you anticipate customer demand and stock goods to fulfill the orders. 
Read more: 5 Reasons to Integrate Your E-commerce Application with Odoo ERP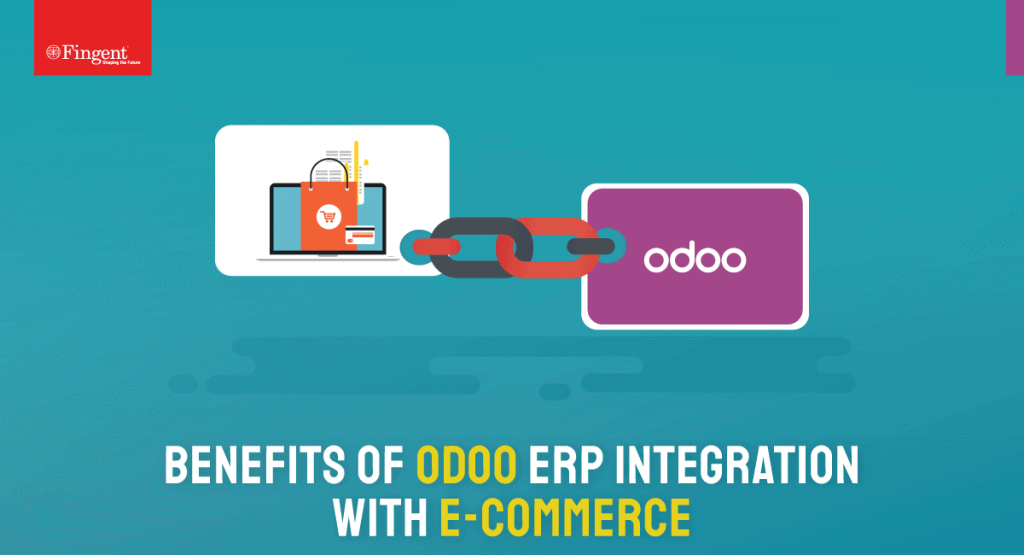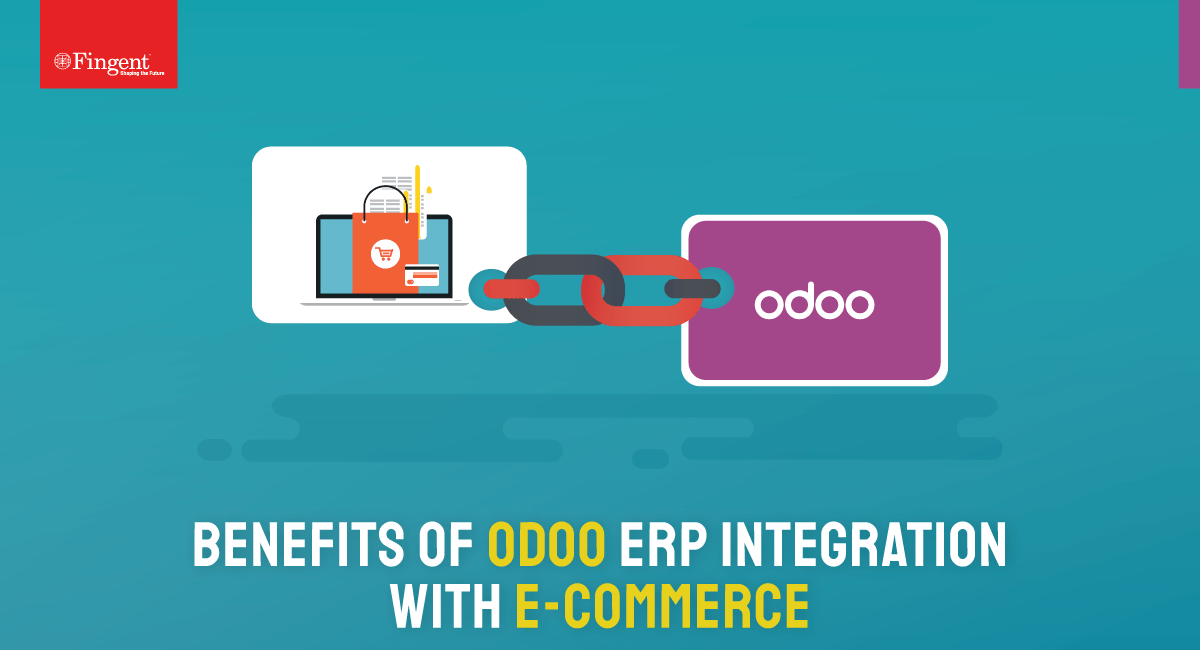 2. Increased mobility and employee efficiency
With the lockdown measures tightening, working from home can be challenging for businesses. When the pandemic threw a curveball at companies, ERP systems for manufacturing have handed them a new strategy by enabling employees to work remotely and access all the relevant information they need from a single portal. They can access data through their laptops and computers and even from their phones and tablets, no matter where they are.
3. Flexibility
As each wave of the pandemic takes the world by surprise, manufacturing industries must ensure they are flexible to respond quickly to changing market trends. Such flexibility enables a business to be collaborative in meeting demands and promoting increased revenue and efficiency. 
4. Increased profitability
Are you focusing on increased revenue in the next few months? As you are already aware, getting more work done at a lower cost automatically improves profits and encourages growth. ERP enables manufacturers to be alert to changes and react quickly to variations in raw material costs and delivery timeframes. 
Cloud-based databases enable business leaders to process information quickly and equip them to make high-quality decisions rapidly. ERP systems for manufacturing increase organizational efficiency, eliminate unprofitable areas and cut down on waste. Moreover, ERP software dramatically reduces control and inventory management expenses. 
Read more: How Organizations can Gain a Competitive Edge by Implementing Digital Core ERP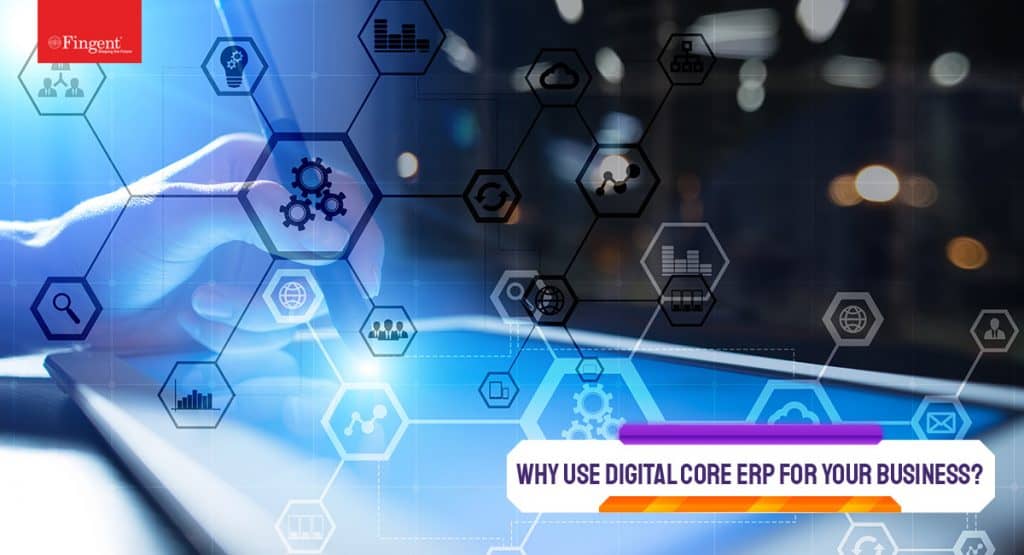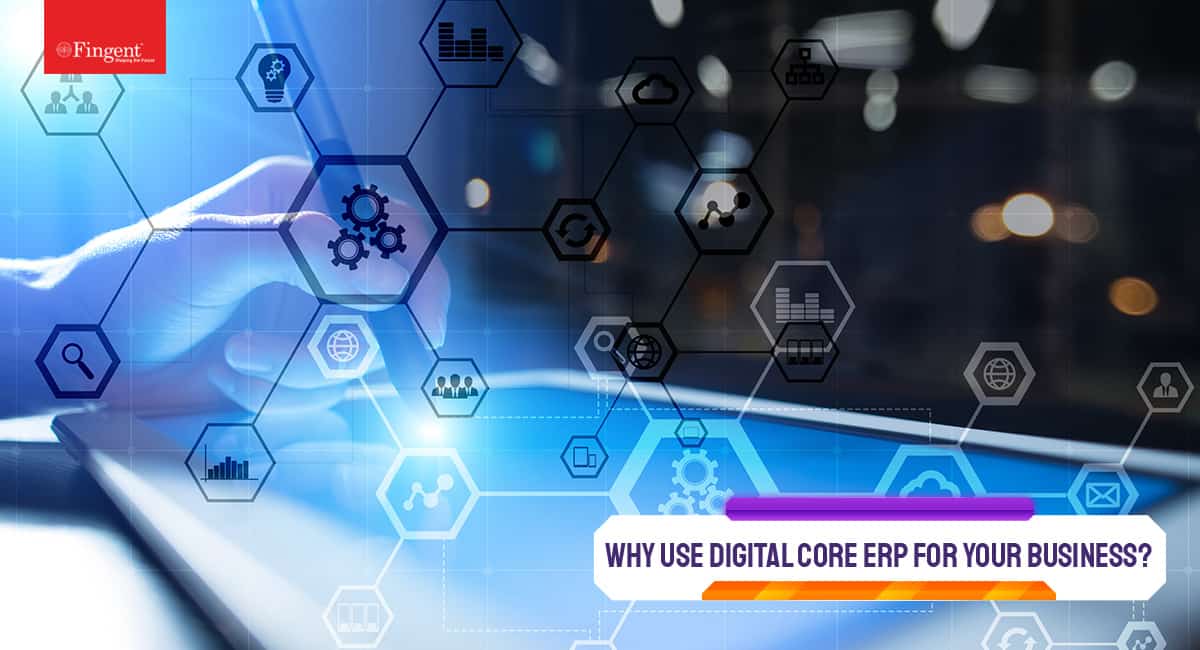 5. Enhanced security
Advancement in technology has made data available at our fingertips. Unfortunately, it has also made it readily available for hackers and criminals. The significance of data privacy and confidentiality has prompted most countries to have data protection laws in place, and compliance with those laws is non-negotiable. ERP systems for manufacturing have various features that enable your business to protect personal information. ERP system allows you to code your data and secure it by restricting the data through identity and access management. 
6. Customer service 
Every business must be concerned about customer acquisition and retention. ERP systems for manufacturing allow you to centralize and streamline your client information. This will help your sales team focus on building and maintaining customer relationships. End-to-end tracking and insights offered by ERP will help you provide better customer interaction. Since ERP supports e-commerce integration, businesses can handle web-based order processing and client interactions. 
Read more: How Odoo ERP Simplifies Sales Management in Your Organization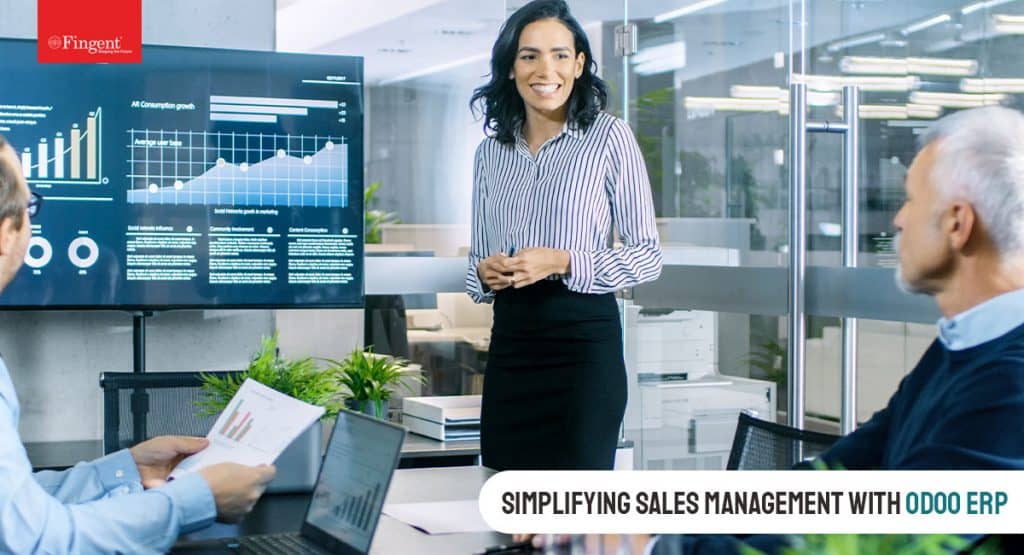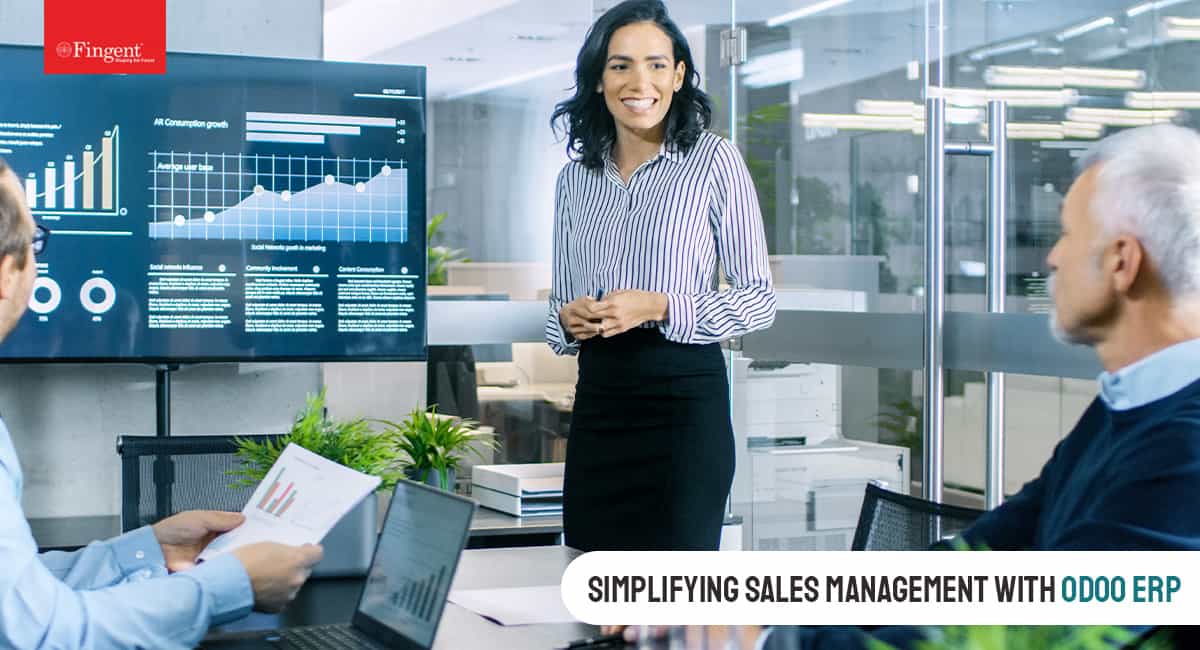 Cloud ERP for manufacturing
Fear of misstep may prevent businesses from moving to the cloud, but outcomes prove that cloud-driven ERP is far more beneficial when compared to manual methods. Here are some benefits of cloud ERP:
As each department has its own requirement, a customized ERP solution caters to operational and departmental needs. 

Cloud ERP allows your employees to access their data on the go. This aspect has been very crucial given the unprecedented circumstances brought in by the pandemic.

Real-time data and reporting help in determining the future of your business and accelerates your decision-making process.
Read more: Top 6 Reasons Why You Should Move to a Cloud-Hosted ERP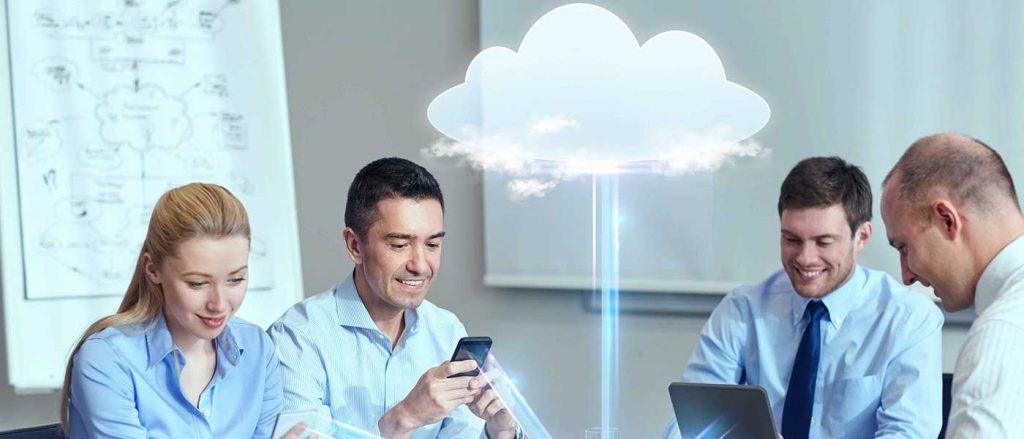 Tried and tested ERP systems for manufacturing in 2021
Functionalities of ERP systems for manufacturing help organizations minimize production lead times and increase automation. Here are three tried and tested top ERP systems for 2021:
1. Odoo ERP system
Odoo manufacturing ERP software allows you to handle complex production workflows, product planning, order and inventory management, schedule management, warehouse management, bills of materials, purchase, PLM, maintenance, and quality. 
Odoo ERP for manufacturing allows you to:
Create a manufacturing order

Configure work center

Configure routing

Configure bill of material

Create scrap

Product life cycle management

Preventive and corrective maintenance management
As an Official Partner of Odoo, Fingent is primed to provide the best Odoo ERP consulting, implementation, and maintenance services for your business. 
Read more: Why Choose Fingent as Your Odoo ERP Partner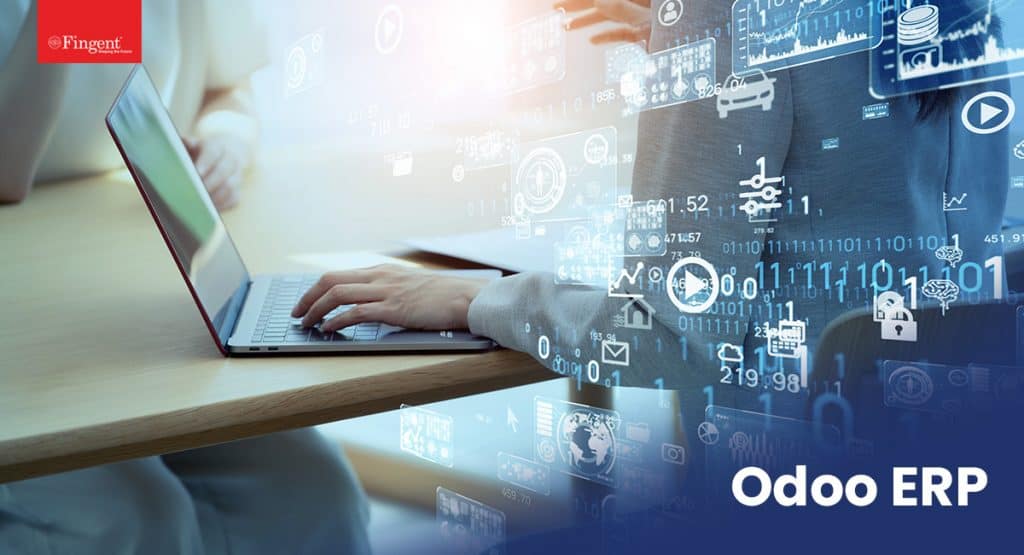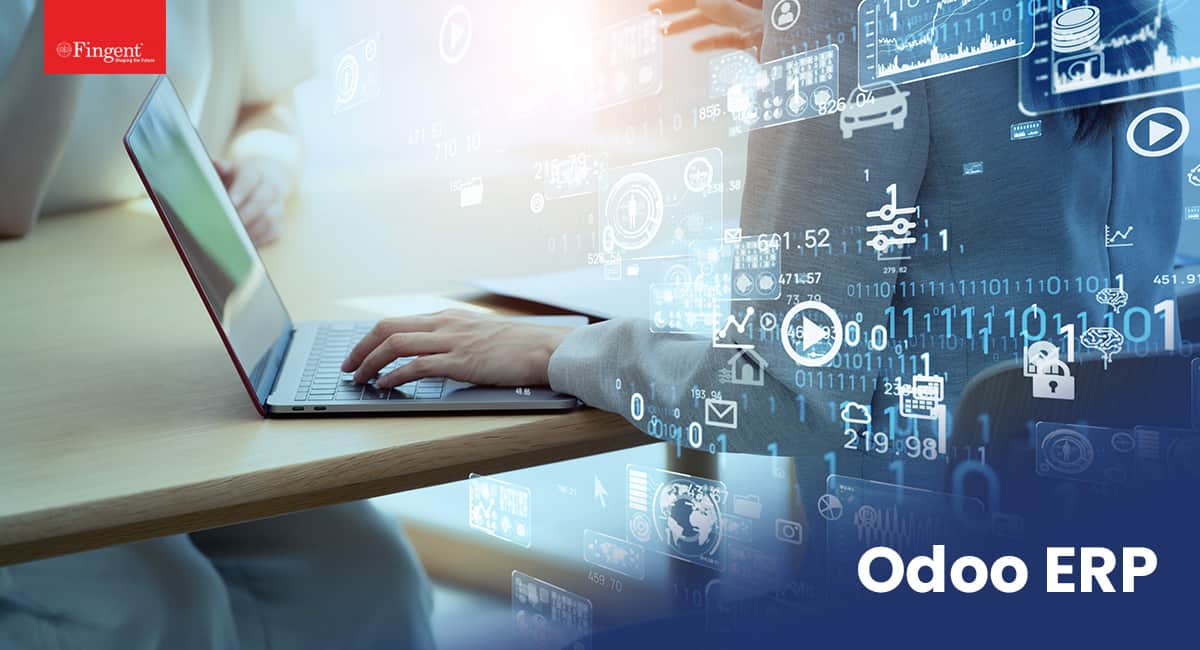 2. SAP ERP system
SAP manufacturing software and Industrial Internet of Things (IIoT) solutions enable manufacturing companies to accelerate time to market, gain new production efficiencies and lower costs.  
SAP offers a wide range of software solutions for manufacturing companies, such as SAP S/4HANA Manufacturing solutions, SAP Manufacturing Execution, SAP Manufacturing Integration and Intelligence, SAP Digital Manufacturing Cloud, SAP Environment, Health and Safety Management, and so on. 
SAP ERP system helps in two specific categories:
Manage inventory and bills of material:
Handle bills of material and multi-level bills of materials

Record, track and produce serial numbers for incoming and outgoing products

Manage multiple units of measure
Manage the production process:
Generate both assembly and disassembly work order

Maintain records

Generate finished goods.
Read more: https://testingweb.fingent.net/sap-erp-central-component-sap-ecc/
SAP ERP software offers digital manufacturing solutions to meet the demands in a challenging market. SAP's solutions for the manufacturing industry include Digital Manufacturing Cloud solutions, Manufacturing Execution System (MES), Production planning & scheduling, and IIoT. Being an SAP Silver Partner, we help businesses leverage the full potential of their SAP ERP software.  
Read more: SAP Business One vs. SAP Business ByDesign: Helping Businesses Pick the Best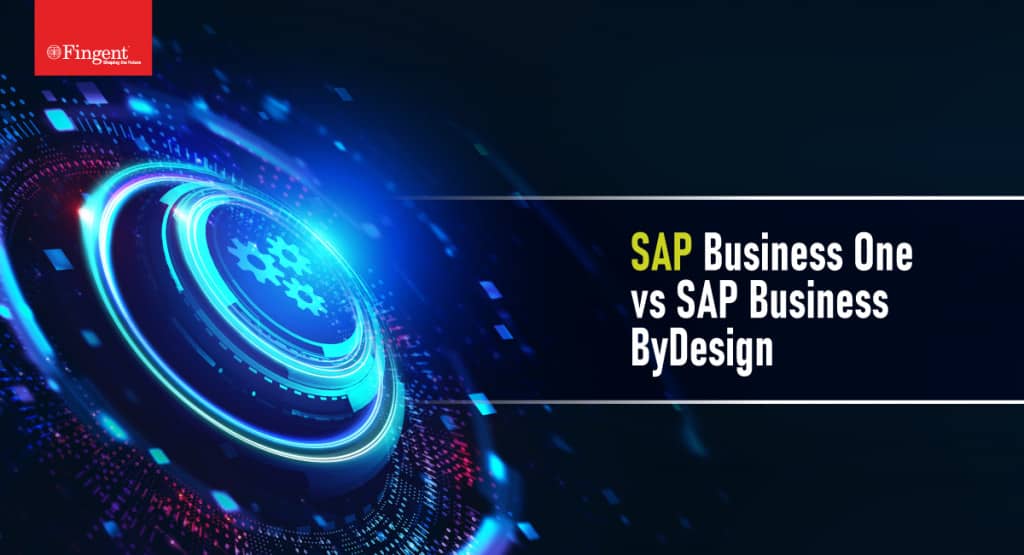 3. MS Dynamics ERP system
Microsoft Dynamics 365 ERP system offers a holistic package of solutions for manufacturing companies that include ERP, CRM, BI, Analytics, and a horde of top-notch applications. You can easily manage your assets, supply chain operations, production and purchase orders, supply chain planning, bills of materials, and a wide variety of applications that enhance your business performance from the shop floor to the last-mile delivery. 
Tools of MS dynamics can help you:
Control financial management

Deliver better customer service

Collaborate across your virtual organization
Read more: ERP Software Selection: 5 Step Checklist for CFOs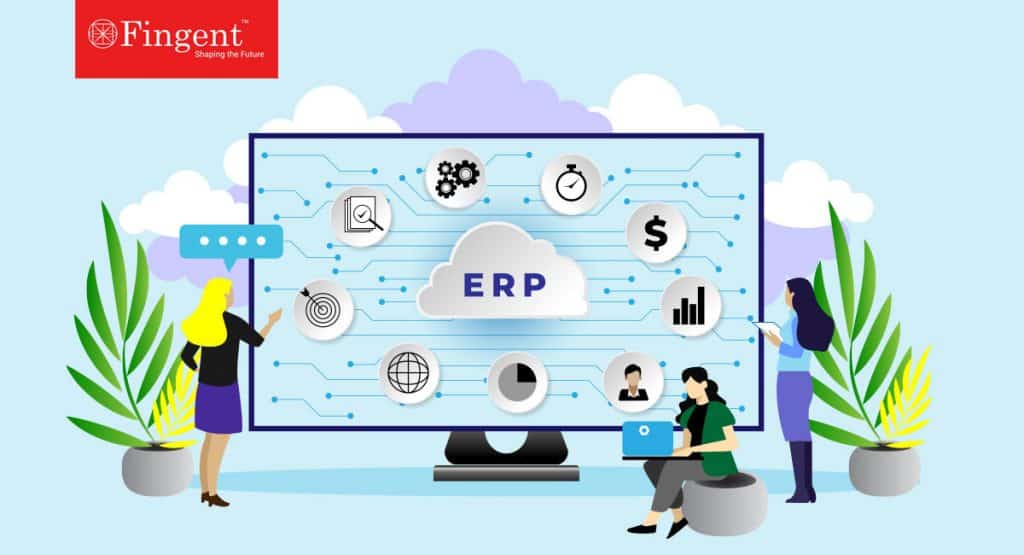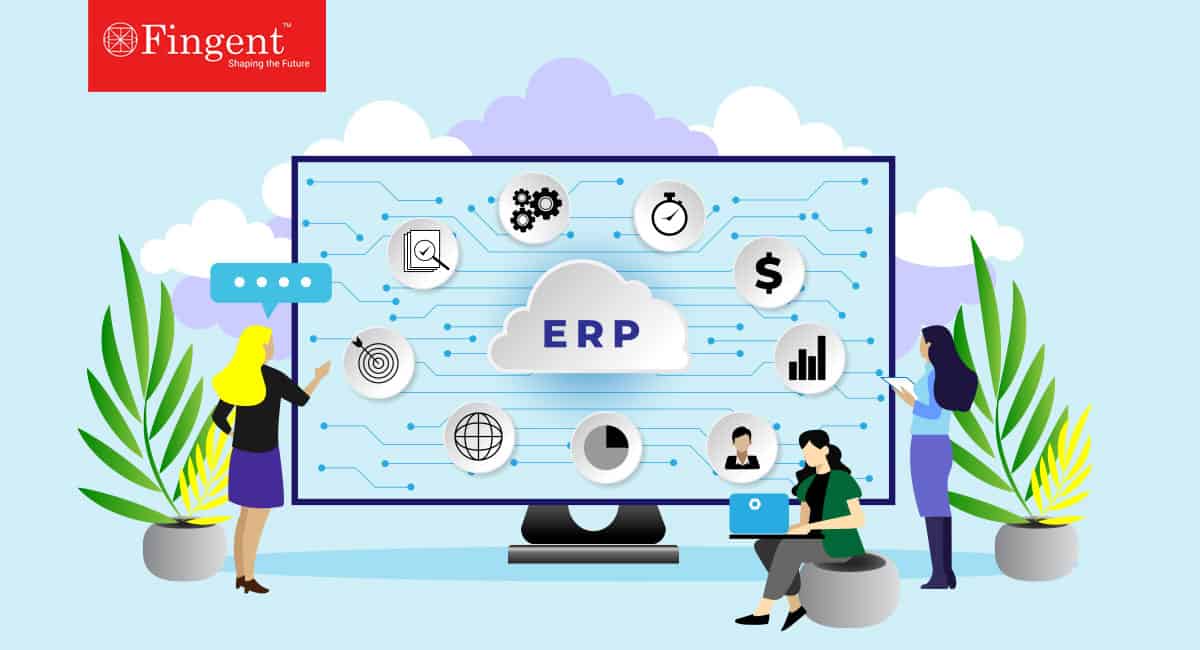 Over to you
Manufacturing is the economy's backbone. ERP is an excellent tool that gathers all information from every corner of the business and translates it into financial data and other valuable insights that help companies make strategic decisions in 2021. The potential of totally streamlined business functions makes the benefits of implementing ERP systems for manufacturing a worthwhile investment.
Over the past 17 years, we have been helping businesses solve challenges through technology. Unlock your business value with custom ERP solutions or ERP implementation, migration, upgrade and support. Give us a call!