Business Intelligence in Finance becomes the most trusted aide of the modern CFO. Here's how BI helps finance teams to leverage insights and drive the business forward.
Business Intelligence In Finance: A CFO's Most Reliable Tool
In 2020 alone, 64.2ZB of data was created or replicated by many industries. However, 73% of the enterprise data is left unused for business analytics and intelligence. Several studies prove that business intelligence in finance enables enterprises to reap ROI and profitability and boost customer retention. In one of its recent reports, Tech Jury reveals that effective utilization of big data allowed Netflix to save $1 billion per year on customer retention.
Is Business Intelligence worth putting time into? If you're a CFO, then it might be a good idea to investigate this further. After all, time is worth money, and BI does come with costs.
In our experience, we know that it is worth it. A CFO can use BI to harvest business-critical insights and drive value through process improvement. This blog presents some key facts that show why Business Intelligence in finance is crucial for CFOs.
Read more: How Odoo ERP Helps Leverage Business Intelligence and Data Analytics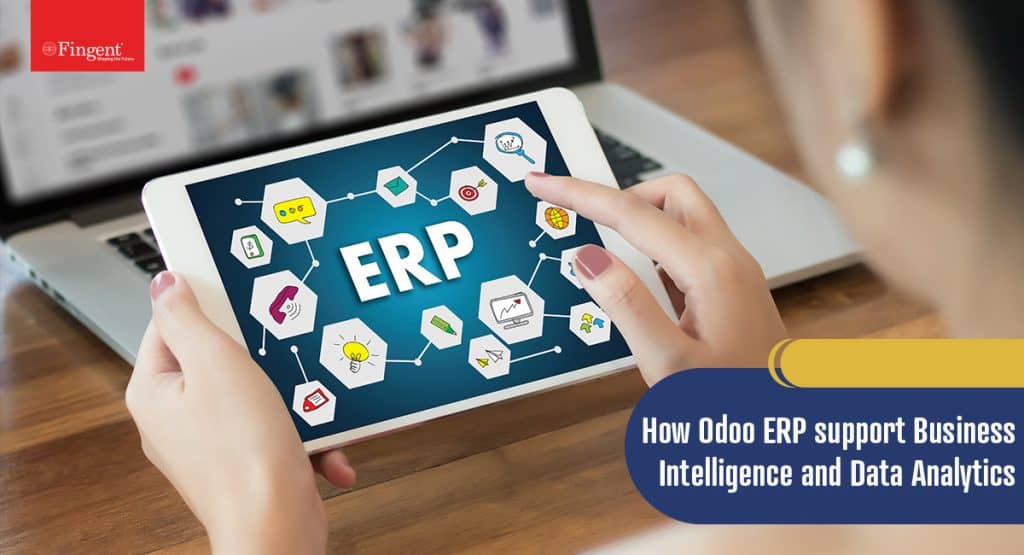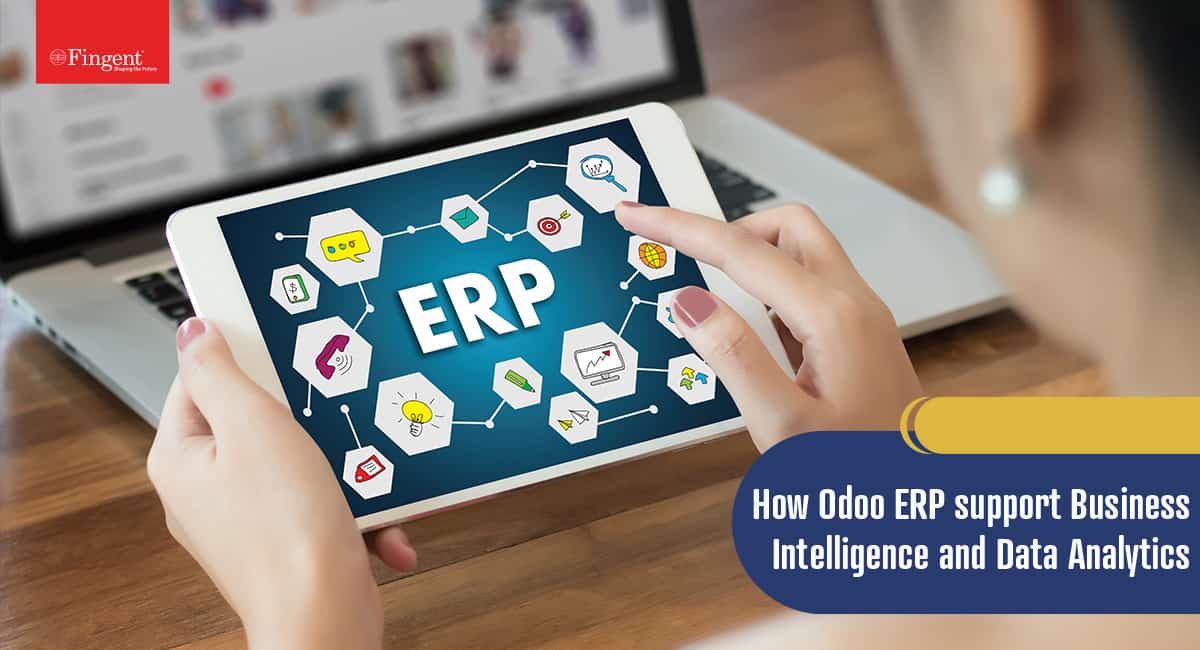 What Is Business Intelligence?
Business Intelligence is a tool that is often misunderstood and usually underutilized by finance organizations. Business Intelligence in banking uses analytics software to create interactive data visualization. BI covers a broader range of functions that include querying, data mining, data preparation, and so on.
Data thus collected is an invaluable asset that allows finance organizations to understand themselves better and make informed decisions.
Read more: Business Intelligence 101
Why Must CFOs Understand The Significance Of BI In Finance?
As financial organizations recover from the devastating blow of COVID-19, CFOs must look beyond managing costs to discovering new opportunities to plan business. CFOs can pursue these opportunities with the help of BI solutions.
Financial services are awash by terabytes of data pouring in each day. To manage a financial organization successfully, CFOs must understand that data quickly and in a targeted manner. Business Intelligence tools can draw data from internal and external sources for centralized and comprehensive data management and analysis.
A Business Intelligence (BI) tool will help CFOs infer the potential market and business opportunities, identify value drivers for growth opportunities, and then track KPIs against those. A well-implemented BI tool can assist CFOs in handling real-time data quickly and precisely. Business intelligence in finance enables CFOs to correlate between investments and profitability across multiple dimensions of your financial organization.
Such analysis will help CFOs further strategize on valuation or growth optimization. As a result of that solid proof, the finance organization can improve overall services and create future go-to-market strategies.
By focusing on strategic value through BI, CFOs can enable their organization to become resilient and agile. These traits are crucial now than ever before, given the need to mitigate risk while navigating potent disruptors like a global pandemic.
Read more: Business Intelligence in SAP: How It Helps You Become a Data-driven Organization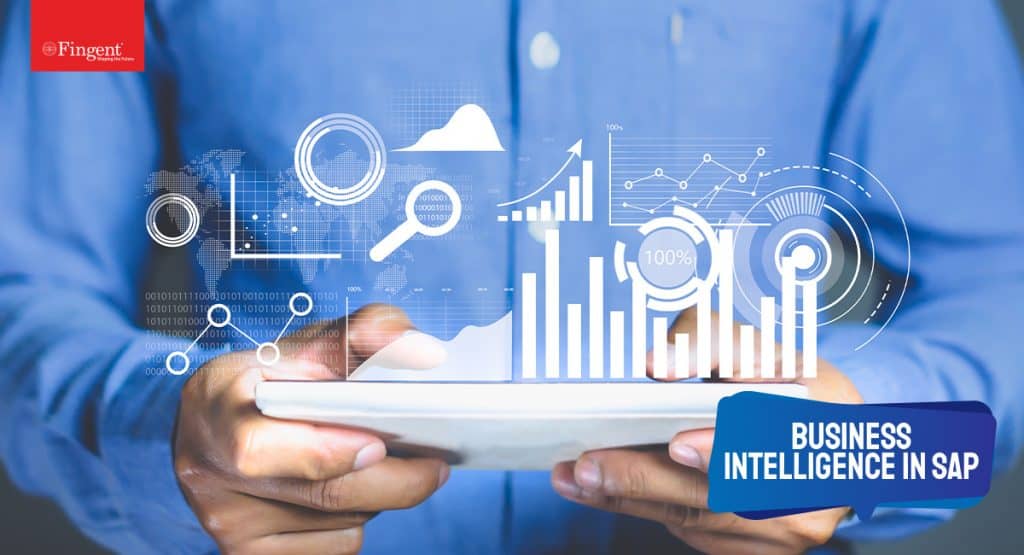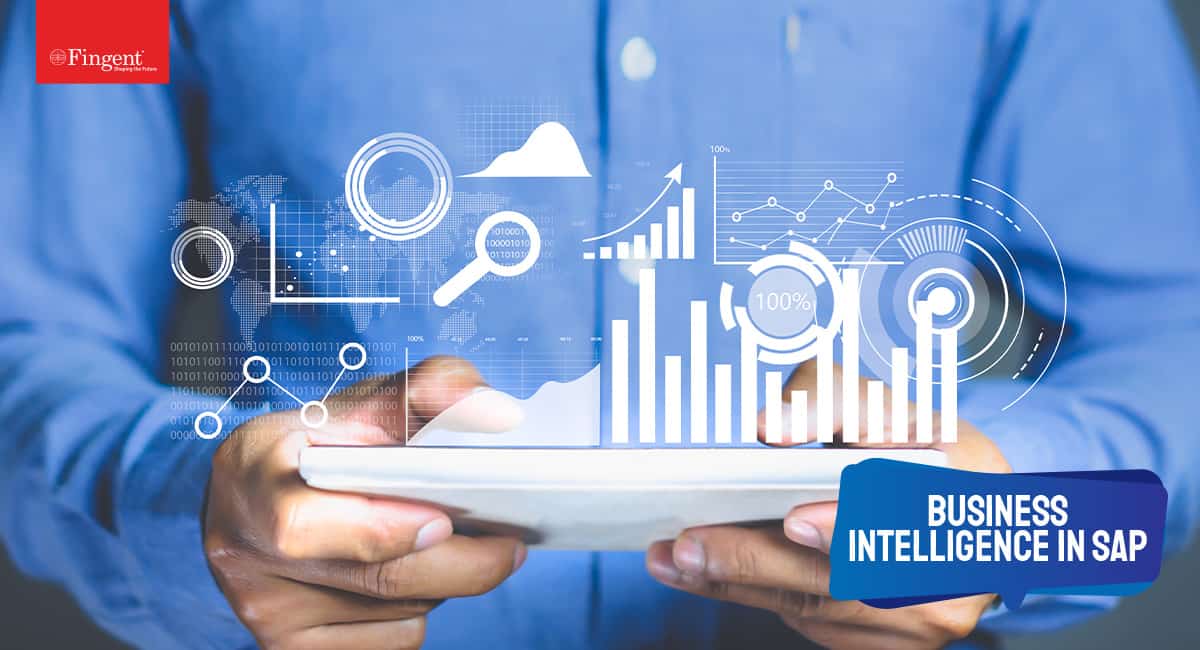 How BI Can Enhance The Role Of The CFO
Business Intelligence combines proactive data management with process automation and business analytics. By using this combination, CFOs can make several critical improvements within their organization, such as:
1. Clear and Complete Data
The CFO needs to know what is happening in the company to help him develop and implement refinements. BI tools can help CFO and his team to:
Integrate and standardize existing software environment
Eliminate human error
Automate key processes that boost speed and accuracy
Eliminate data silos
Perform advanced data analysis tasks
The BI tools use ML to bring data together in a secure, well-managed data warehouse. These tools will clarify and organize your information, assisting CFOs to make the best decision possible. BI can benefit:
Real-time working capital analysis and management
Advanced budgeting and forecasting
Preparation and distribution of critical financial statements
2. Data Visualization
CFOs need to make crucial decisions in real-time. However, looking through pie charts or reams of printouts can be time-consuming and delay the process of decision-making. Finance leaders can tackle this challenge easily with the help of business intelligence tools.
Read more: How Fingent Helps CFOs Gain New Insights and Reliably Enable Key Decisions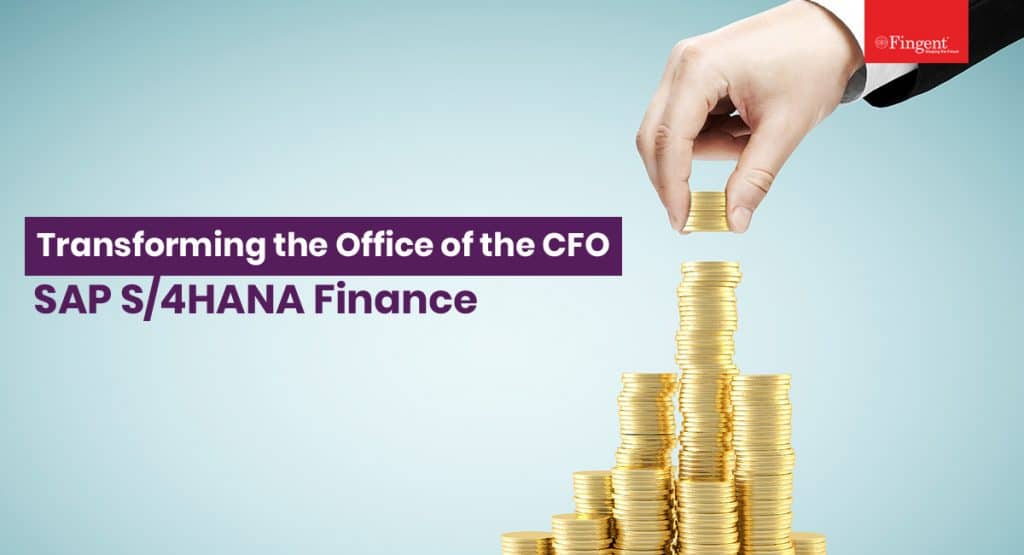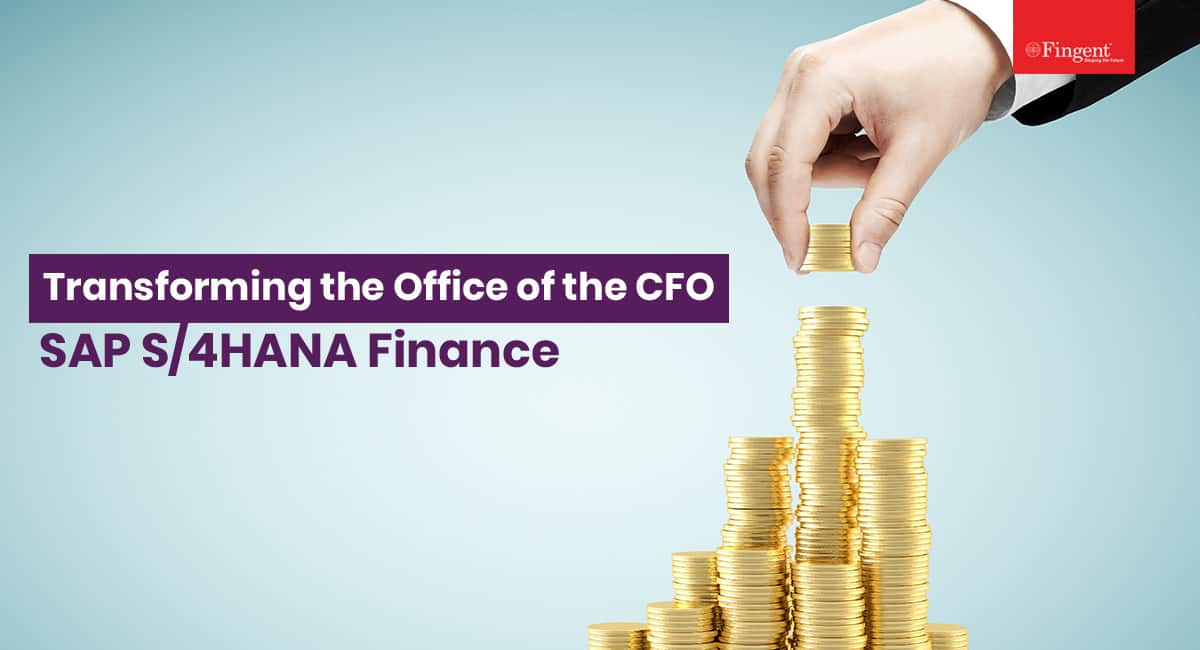 Business Intelligence uses data analytics to make insights available faster and with greater clarity. Hence, it can generate concise visualizations that bring additional value to the process. Such data visualizations help CFOs examine the connection of seemingly disparate data sets.
The CFO can use visualization to develop new products that will attract a key demographic and increase their average spend. Also, it will help them identify saving opportunities in the supply chain. BI uses advanced technologies to create heat maps, interactive augmented reality applications, and data dashboards. These will assist in tracking business performance and strategizing effectively to reduce the risk or increase profitability.
Read more: How Data Warehousing Adds Value To Data Visualization & Reporting
3. Risk Mitigation
The banking and finance sector faces unprecedented business disruptors creating uncertainty in business growth. With the help of BI tools, CFOs and their teams can organize all their data for real-time access and analysis.
Finance professionals can use these metrics to monitor and evaluate internal processes and detect and reduce fraudulent activities to minimize risk. This provides context and clarity and helps companies identify invoice fraud and improve internal compliance.
Business intelligence tools can be integrated with analytics capabilities to measure, identify, track, and analyze operations.
Read more: Transforming The CFO into a Business Value Creator and Role Model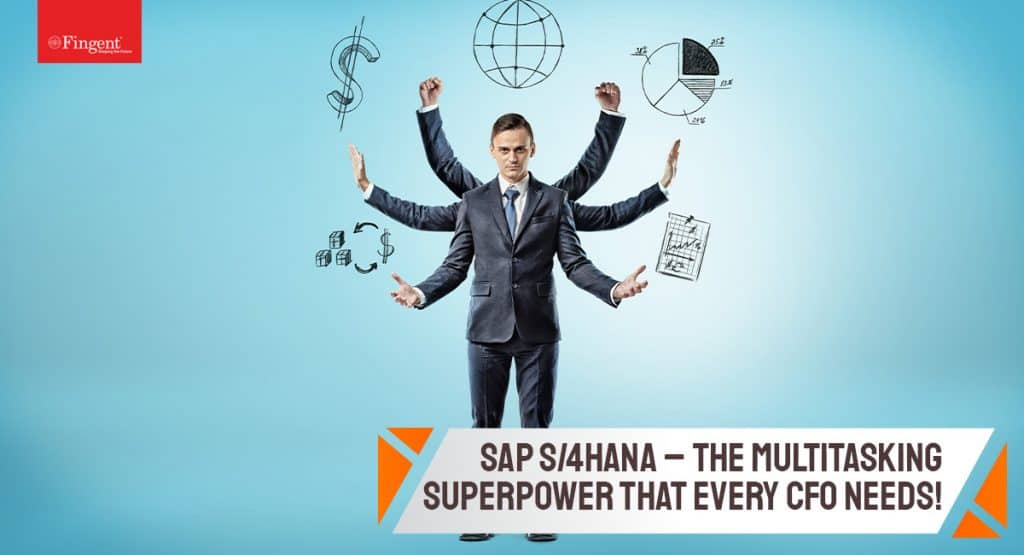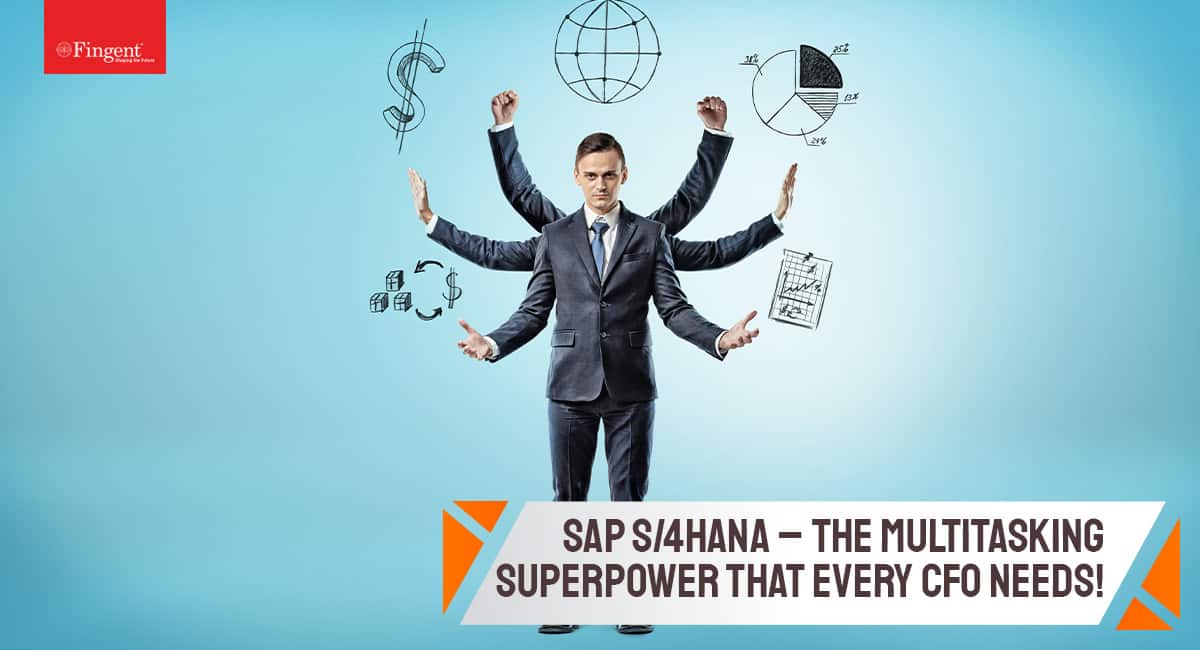 4. Operation and Performance Management
Synchronizing the organization to build resilient operations has never been easy. The efficiency of management alone will not suffice. A well-known business benefit of BI tools is performance management capabilities. This will help you identify your business performance at every level. You can conduct a performance and operational health check regularly.
5. Identify Potential Weaknesses in Business
Growth will suffer if a business's weakness goes undetected. A CFO and their team can identify incomplete or inconsistent data with the help of accurate and comprehensive data. This will reveal potential flaws in specific controls and processes.
6. Improved Customer Service and Retention
Finance organizations must understand why their customers might be inclined to move to the competition to stay ahead of the competition. BI tools reveal customer requirements because they identify the customers spending patterns. This data helps organizations to improvise and provide services that procure customer loyalty.
7. Predict Future Trends
A smart CFO will always have their gaze fixed on the future. Therefore, the CFO will want to explore and make predictions about future trends and prepare their finance organization with the future in mind. Instead of relying on old methods, CFOs can use BI tools to make predictions for the future of their organization and deliver clear plans that find sure success.
Read more: Reimagine Your Business Intelligence With Dynamic Visual Storytelling Using SAP Analytics Cloud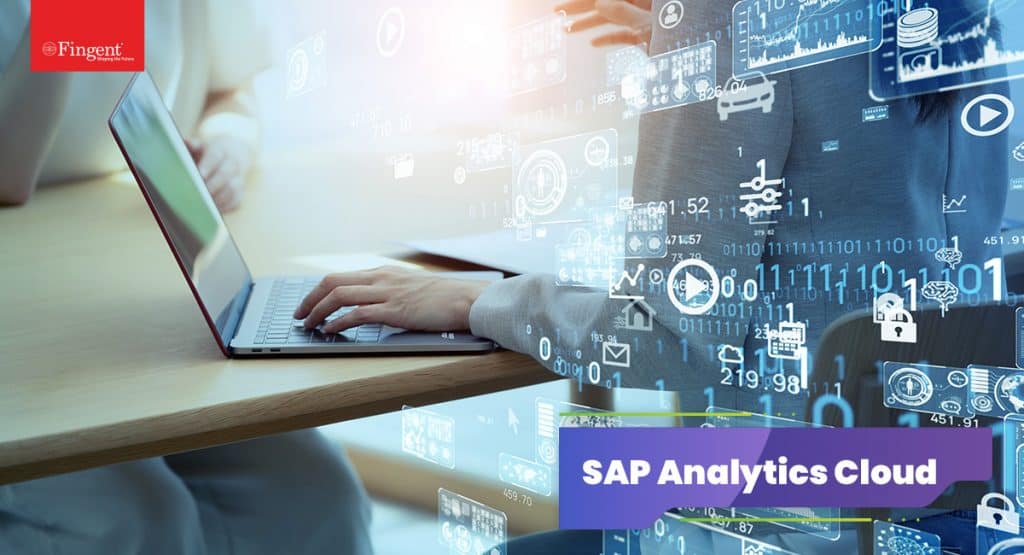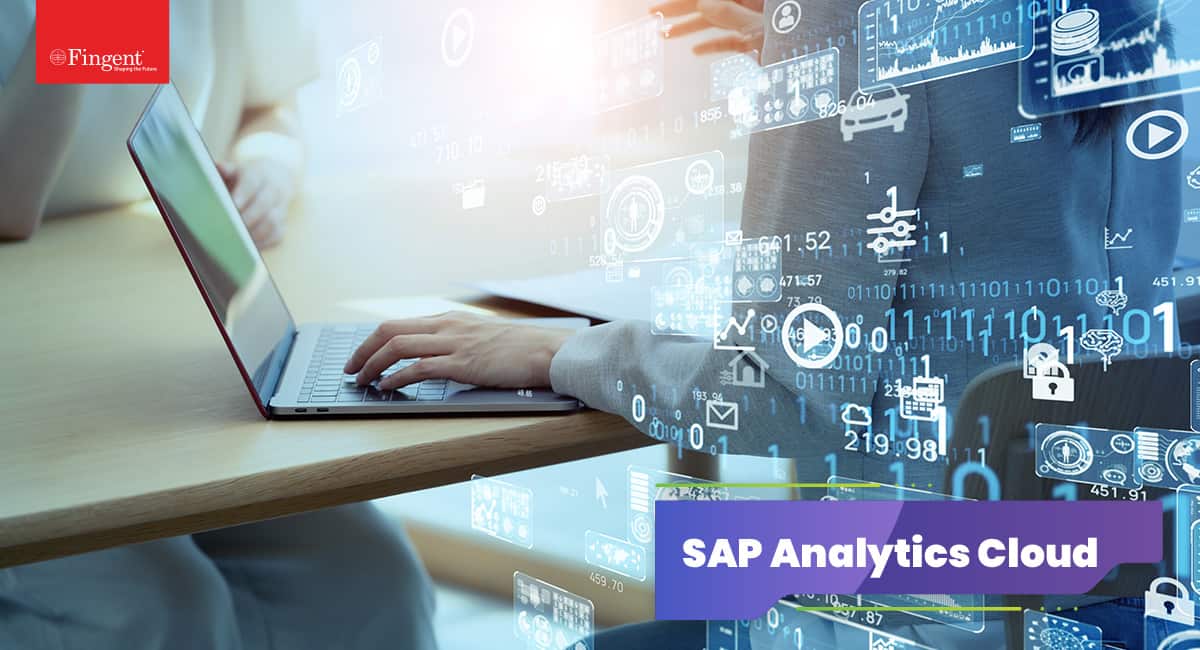 Make Better, Intelligent, Informed Decisions – Starting Now!
Equipped with valuable data, a CFO can make intelligent, informed decisions and help their financial organization stay ahead of the curve. They can also ensure that their organization remains resilient under disruptive circumstances. Thus, they can enable their business to maintain momentum with new developments, detect market changes, and measure the effect of changes on customer requirements. If you are a CFO, you need to get on board with the best way to maximize your Business Intelligence. Experts at Fingent can help you understand how. So give us a call, and let's get talking.
How Can Your Business Gain Value from SAP S/4HANA Implementation?
Companies need a digital core to overcome complexity and drive digital transformation. SAP S/4HANA is a digital core ERP that can help companies overcome complexity and thrive in today's disruptive market.
Businesses are growing by the minute and are moving faster than ever before. Thanks to the innovative developments and improvements of the digital world! 
However, today's unprecedented disruption calls for more. Businesses need unique ways to emerge stronger from intense challenges that they might never have encountered before. C-level leaders and business owners are looking for ways to become more resilient. They understand that to keep up with ever-changing customer needs, they must invest in automation, analytics, and cloud technologies. The key priority has consequently been the move to SAP S/4HANA. 
S/4 HANA is an intelligent ERP software that helps you reinvent your business model by providing easy access to real-time data.
Read more: SAP S/4HANA: Redefining End-To-End Solution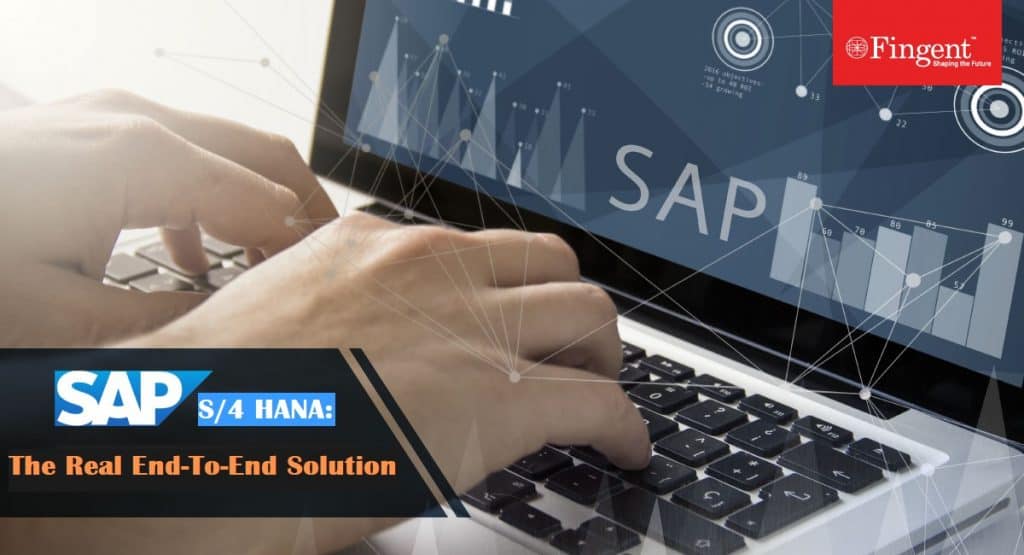 C-level leaders and executives need to understand that the journey to SAP S/4HANA is not just an IT exercise. It is an integral part of their broader digital transformation. Business owners need to review their business processes, end-to-end data, and system integrations. Such a review would assist them in developing an overall business value to guide their journey. This blog explores eight practical ways to raise business performance with your SAP S/4HANA journey. 
What makes your SAP S/4HANA journey complicated? 
Before we get into how to get your business booming with SAP S/4HANA, let's look at why some C-level leaders and executives find this journey challenging. 
Planning and delivering your SAP S/4HANA journey is a once-in-a-generation opportunity for transformation and generates significant investment returns. Today, C-level leaders and executives struggle to answer these three hows:
How to articulate the business value case to generate substantial returns on investment?

How to ensure that the program remains business-led?

How to leverage the power of the cloud?
Leaders and executives must consider creative ways to harness the power of SAP S/4HANA. It includes the design phase, building phase, and running phase. Business value can only rise when new sources are developed that enable the business to react quickly to recover from disruption. 
Read more: 6 Capabilities of SAP S/4HANA That Will Help You Become an Intelligent Enterprise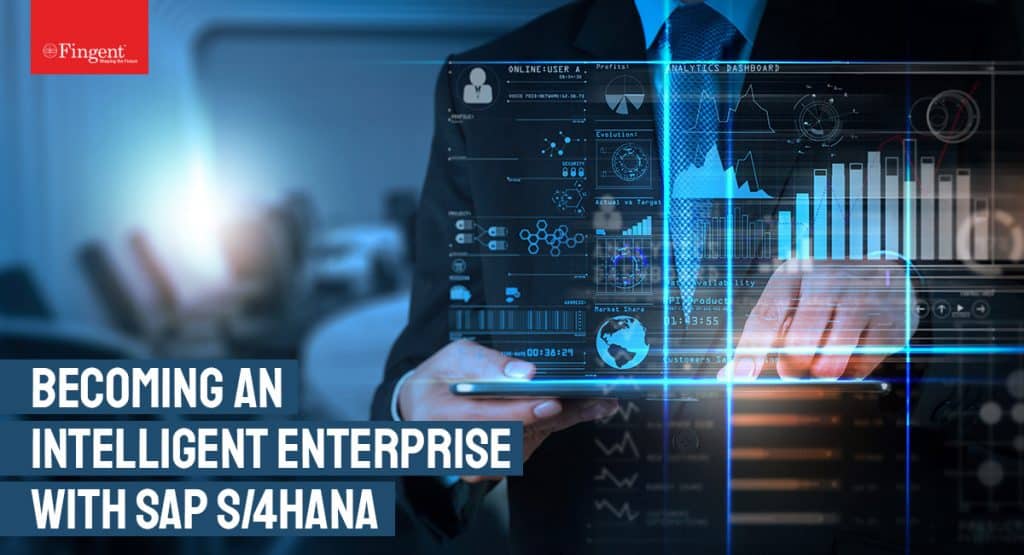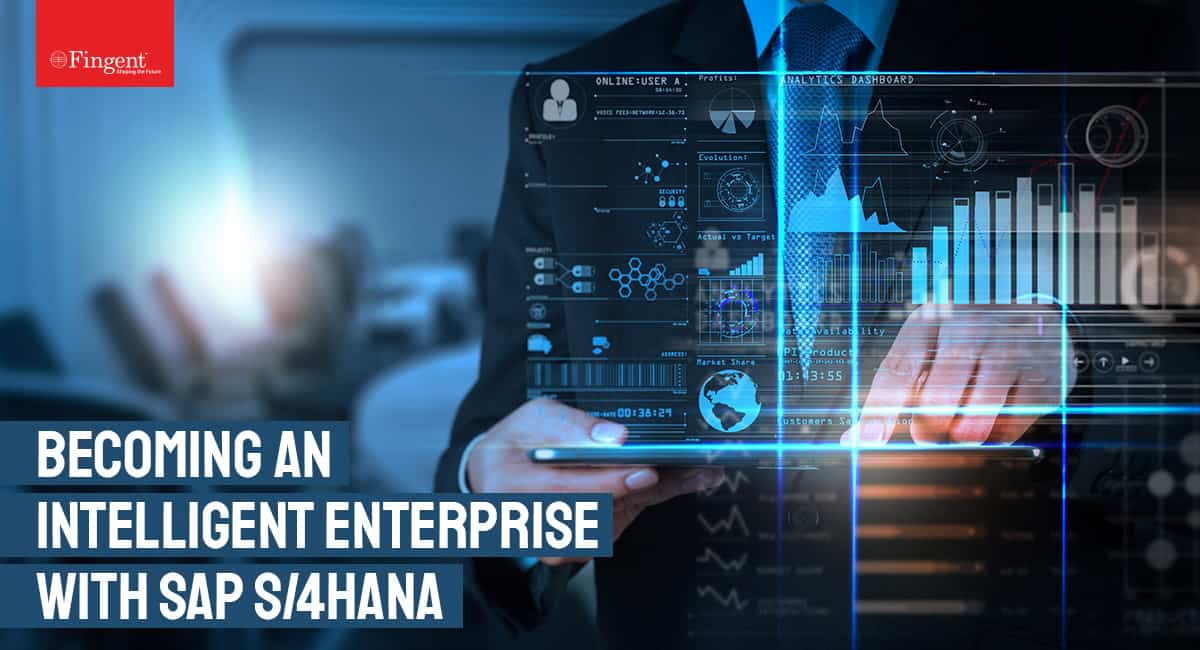 8 practical steps to gain business value from SAP S/4HANA journey
Here are eight practical steps that answer the 'hows' and more:
1. Articulate the business value case
You may have already set aside a significant amount of resources, both in terms of finances and staffing, to embrace the journey to SAP S/4HANA. Beginning this journey with a holistic, business-led value case will help you realize its full potential and make the best of these resources. Thankfully, there is a distinct and compelling business case for every digital function. What does this mean for C-level leaders and executives? 
It would mean that they must take the time to create a fact-based business value case that can be used as an anchor throughout the SAP S/4HANA journey. Why? Because a well-defined business value case will help you fund all digital transformation efforts, including SAP S/4HANA.
Read more: SAP S/4HANA: Transforming The CFO into a Business Value Creator and Role Model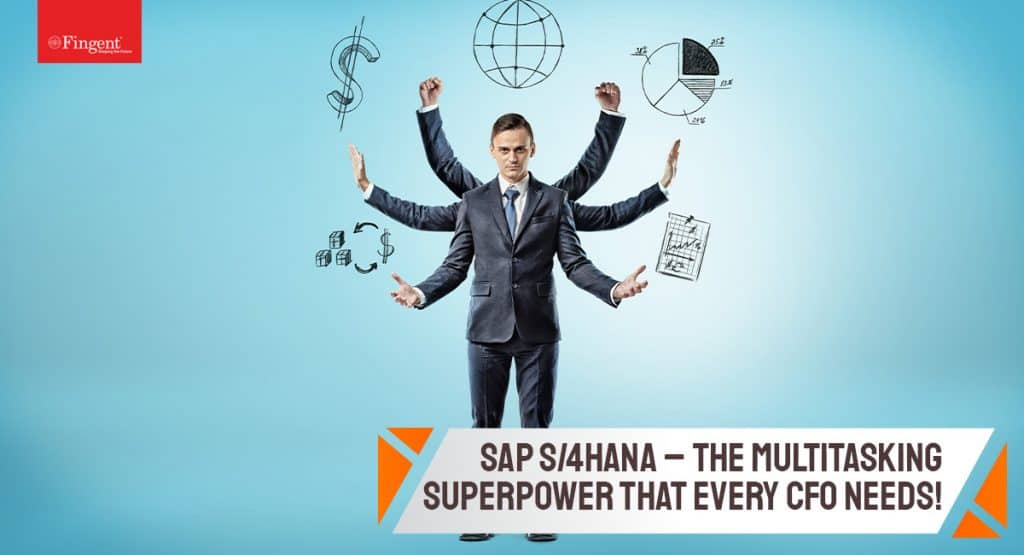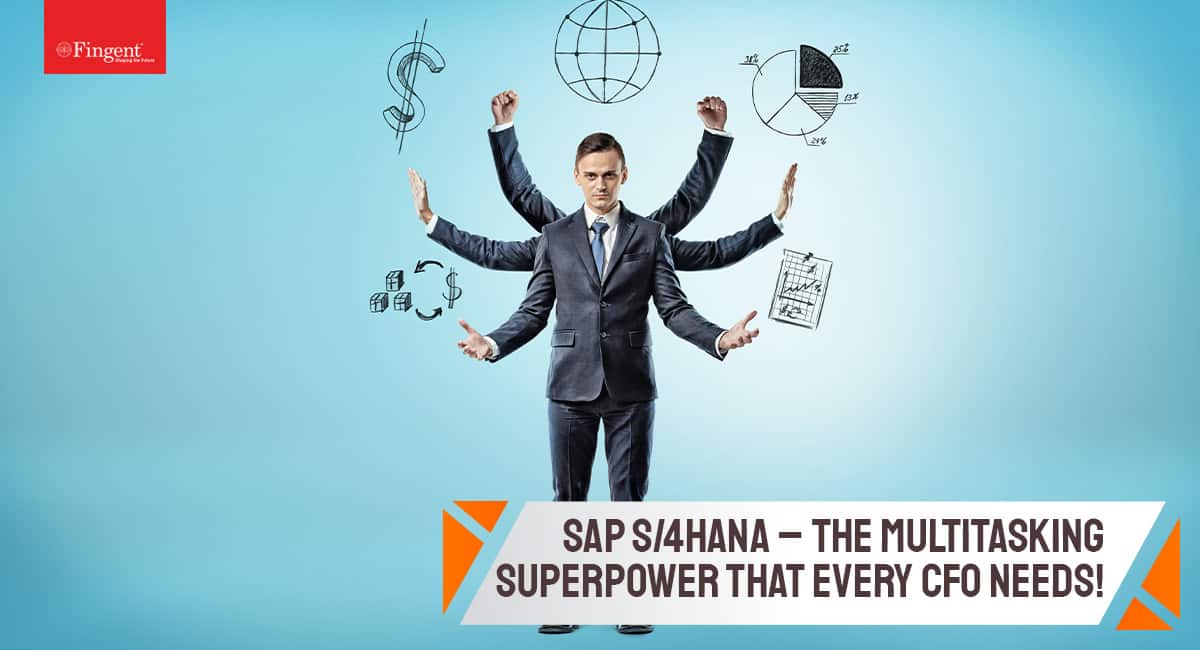 2. Avoid a 'technically configured' approach
A technology-led approach might not deliver the expected results. Why? In most cases, C-level leaders may find it daunting to understand their role in the digital transformation journey. So they prefer to delegate the responsibility to others. Such delegation instantly turns the digital journey into a secondary priority. Since others may not understand the business as you do, it will become challenging to configure the transformation to be truly business-led.
C-level leaders and executives must realize the potential and take an active role in the transformation. You can then think strategically to create a clear path to a more agile and insight-driven business. 
Case Study
Fingent helped a client seamlessly migrate to SAP S/4HANA to smoothen their operation. 
Read It Now!
3. Unleash the power of cloud solutions
To make quick and informed decisions, combine your internal and external data sources. Cloud-based applications and infrastructure will help you create a data strategy to deliver real-time insights. A well-defined cloud strategy will enable you to align the data, identify the best data sources, understand how to measure and maintain quality data, and manage your data. 
Read more: Why It's Time to Embrace Cloud and Mobility Trends To Recession-Proof Your Business?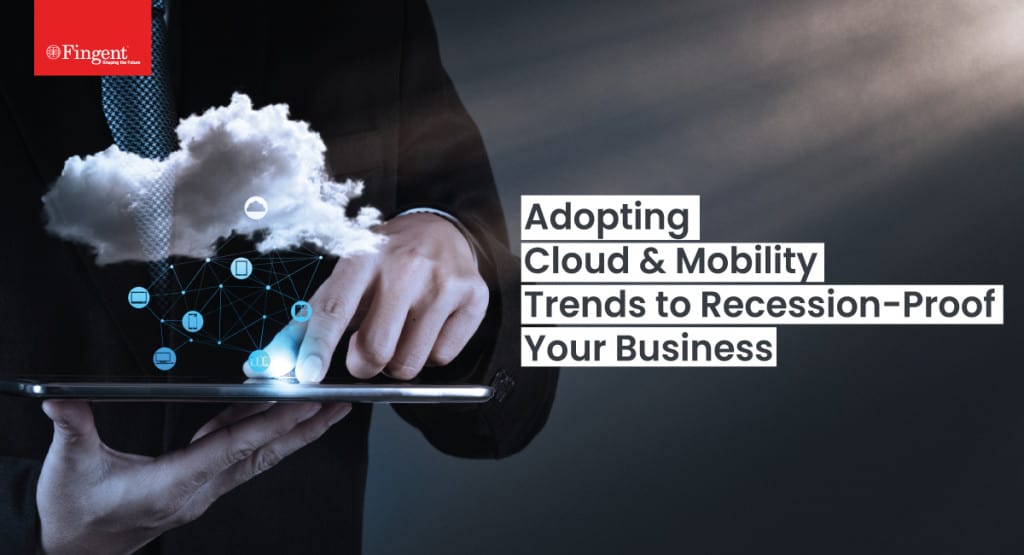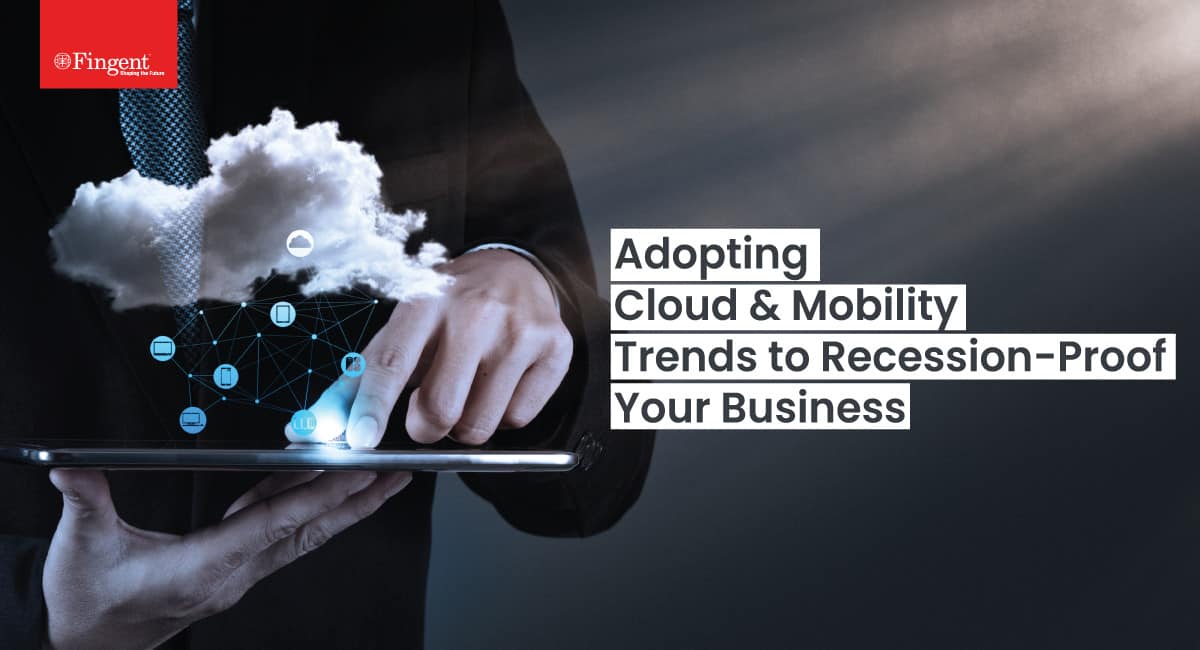 4. Integrate suppliers before it is too late
For specific industries such as automation, supply ecosystems are strategically important. Though it may seem expensive, ensure to integrate your suppliers before SAP S/4HANA is well advanced. Such integration can be less expensive where custom developments are not warranted. 
5. Leverage AI to boost your current and future business models
Businesses worldwide face extraordinary challenges and disruption today. Automation-driven growth will be the only constant during this period of uncertainty. Though SAP may not provide everything you currently need to build your business, it allows you to integrate non-SAP automation for various goods and services. Marrying historically siloed data with AI techniques can thus contribute to demonstrable ROI.
Read more: How SAP Supports Effective Business Continuity Planning 
6. Integrate third-party content into SAP S/4HANA 
SAP S/4HANA has been the backbone of most IT strategies. It provides critical infrastructure to support a variety of use cases. Most organizations know that connecting to third-party content is crucial for their ongoing success and competency. Such integration can help you create unique sector-specific use cases, so do not hesitate to integrate third-party content. 
Read more: Deploying SAP S/4HANA: Methodologies and Tools to Adopt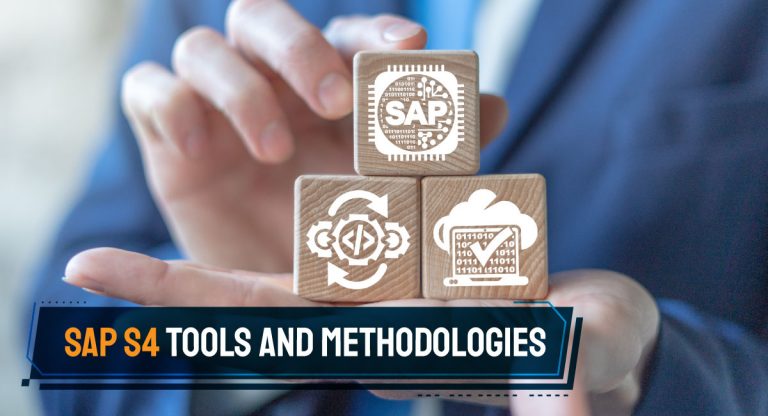 7. Use available data to speed up innovation lead time
Intelligent data management can help you break down information silos and provide you with the insight and control necessary to make tactical business decisions. When organizations collaborate to share and manage data, both parties can create tremendous potential value for their businesses. 
However, tapping into the value of data ecosystems can be a challenge. You can overcome this challenge by starting small and scaling later and involving partners early on. SAP S/4HANA allows you to effortlessly harness their data by breaking down your corporate strategy into different streams. Thus, businesses can dramatically lower risk and accelerate implementation.
8. Leverage SAP Cloud Platform
SAP S/4HANA cloud database allows you to make faster decisions. Since you can integrate data from across your enterprise, you can develop applications and tools required to store volatile data. SAP Cloud Platform allows you to avoid repeating failures and minimize cost. 
Manage the change impact
The SAP S/4HANA journey brings in a significant change. Treating this journey as a minor upgrade can lead to missed opportunities to leverage its full potential. This makes it extremely important to partner with the right service provider to guide you.  
Case Study
Fingent implemented SAP S/4HANA for a client and achieved a process-driven solution to handle day-to-day scenarios with less personnel intervention, minimize paperwork and enhance preventive maintenance. 
Read It Now!
As an SAP Silver Partner, Fingent has the expertise and experience required to help you make your SAP S/4HANA journey a success. Let's talk. 
The COVID-19 pandemic has hit retailers hard. Overnight, malls, boutiques, and shops teeming with customers were evacuated. As the days dragged by and shutters remained close, many retailers had to let go of employees and even shut their shops permanently. We will see how, but this blog aims to show that this does not need to be the case for your retail business. You can still stay afloat, beat the competition, and rise to success with a little help from SAP!
Changing market conditions show no mercy on retailers
With the pandemic raising its ugly head, 2020 seemed to paint a dismal picture for the future of retail. Major retailers have been canceling orders and delaying payments to their suppliers. This forced some brands to store their seasonal articles or move them into distribution centers or outlets. For some retailers, the coronavirus pandemic increased the risk of bankruptcy due to store closures, while others barely made it through. 
For example, Rubana Huq, the president of BGMEA (Bangladesh Garment Manufacturers and Exporters Association), told the press that 3.18 billion orders were suspended. This had an impact on more than half of the 4 million garment workers in Bangladesh. 
At the other end, brick-and-mortar presence is seeing a shift to the online commerce environment, which picked up at an exponential pace. E-commerce proved to be a pivotal moment for retailers, making it necessary for them to invest in digital capabilities. A critical aspect of staying competitive in such unprecedented times is the growth of technology and its importance in operational success.
Read more: How Fingent Helps CFOs Gain New Insights and Reliably Enable Key Decisions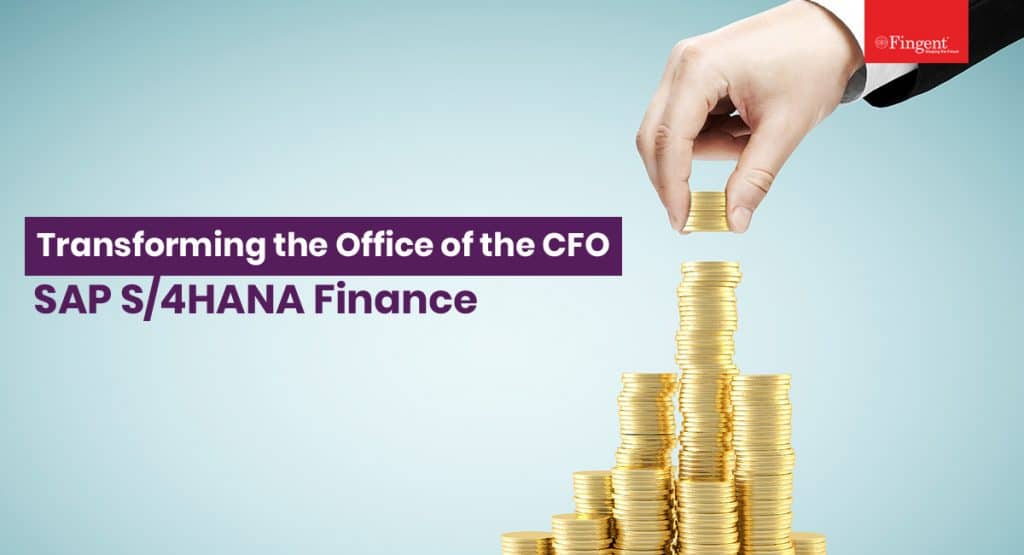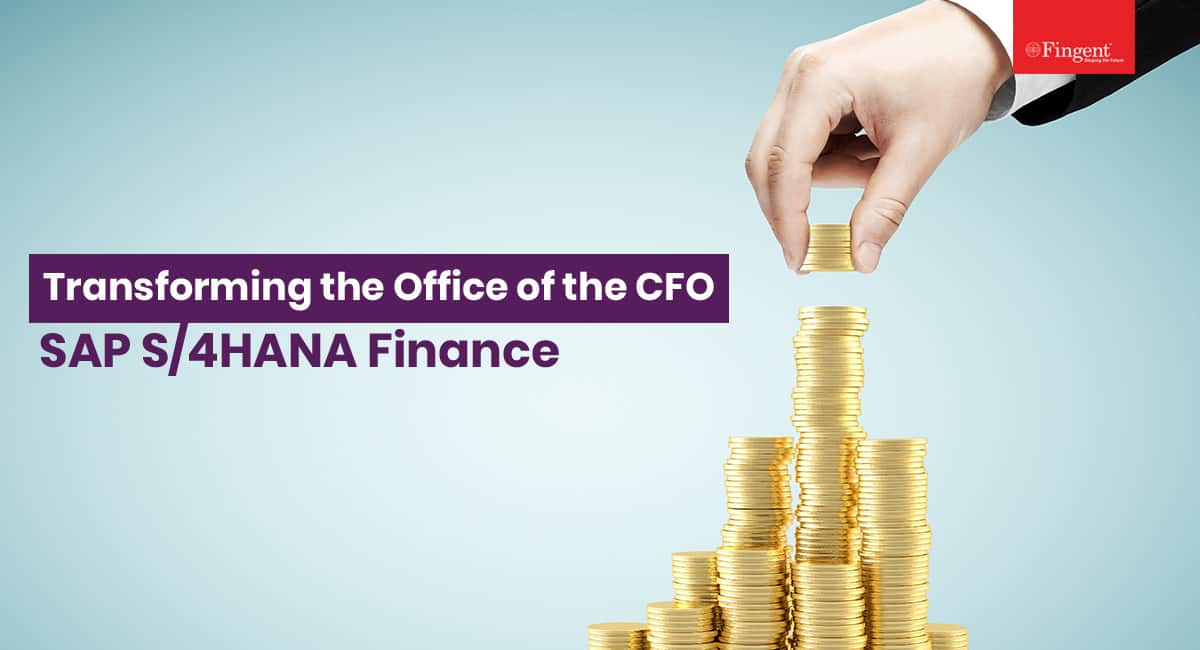 Read on to find out how SAP plays a crucial role in turning things around for the retail industry.
SAP enables a differential strategy in the competitive market
More and more companies are recognizing the advantages of implementing SAP solutions. In the current recessionary and competitive market, delaying digital transition may prove a costly misstep that retail businesses will find hard to retrieve. Solutions offered by SAP can help retailers control various aspects of their business and identify trends in customer behavior and capitalize on opportunities at the right time. 
With ever-changing customer behavior, SAP equips retailers to become customer-centric. It can help retailers analyze buying behavior by providing much-needed consumer insights. These insights will help them offer more personalized and delightful buying choices that attract customers and retain them. 
Here is how SAP equips retailers:
Provides real-time behavioral information, both online and in-store

Reduces cycle time

Helps retailers identify newer ways to find leads and build loyalty

Streamlines operational process
Also, SAP solutions can help retailers offer a real-time personalized buying experience as it influences buyers' behavior at the point of purchase. To create such a customized offering, retailers will need insight into buyers' purchase history, profile, and shopping behavior. That's where SAP solutions come to your rescue. SAP can provide retailers with all the information required to help them stay competitive. 
Case Study
Find out how Fingent automated integration between SAP SuccessFactors and SAP S/4HANA
Download Now!
SAP solutions help deal marketing and merchandise challenges
The retail industry can be volatile, especially during times like these. Retailers who manage seasonal merchandise might find it challenging to maintain multiple products and keep track of all that product data. Any incorrect data can prove costly for the organization. Such inaccurate data can also lead to a mismatch of data across all sales channels, presenting inconsistent product pricing and customers' eventual loss.
Thankfully, SAP is the backbone for merchandise management, nullifying all these challenges. It comes with a simplified data model that offers end-to-end support for all retail functions. This concept works across the product lifecycle, from master data creation to stock management. It allows retailers to create and maintain the data effortlessly while ensuring pricing consistency across all the channels. These features can increase the organizations' revenue, minimize data errors, enhance time to market, facilitate a better customer experience, and increase conversions. 
Here is an example of how SAP solution helps:
Fewer markdowns: Retailers such as consumer electronics and fashion deal with seasonal goods. To stay competitive, retailers must ensure that these products are available in good time. SAP solutions offer more efficient season management and optimized ordering. 
SAP solutions can help manage challenges in the supply chain
Inaccurate data can create challenges in planning, leading to longer response times and increasing the risk of losing the consumer to competitors. Fortunately, SAP solutions come with a single platform for all warehouse and transportation management. Features such as real-time analytics and advanced shipping capabilities can eliminate inventory challenges and enable live inventory management. 
Thus, the supply chain process becomes agile and leads to higher revenue. It can also reduce the operating cost of the warehouse. By simplifying and automating processes, SAP can redefine retail and bring value to any retail business. 
Read more: How SAP Helps Realize Voice-enabled Warehouse Operations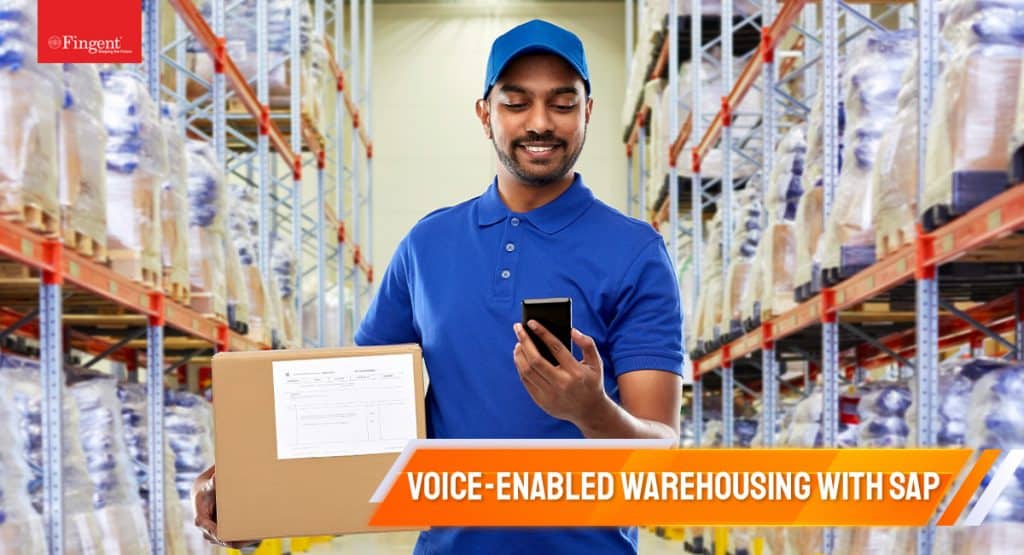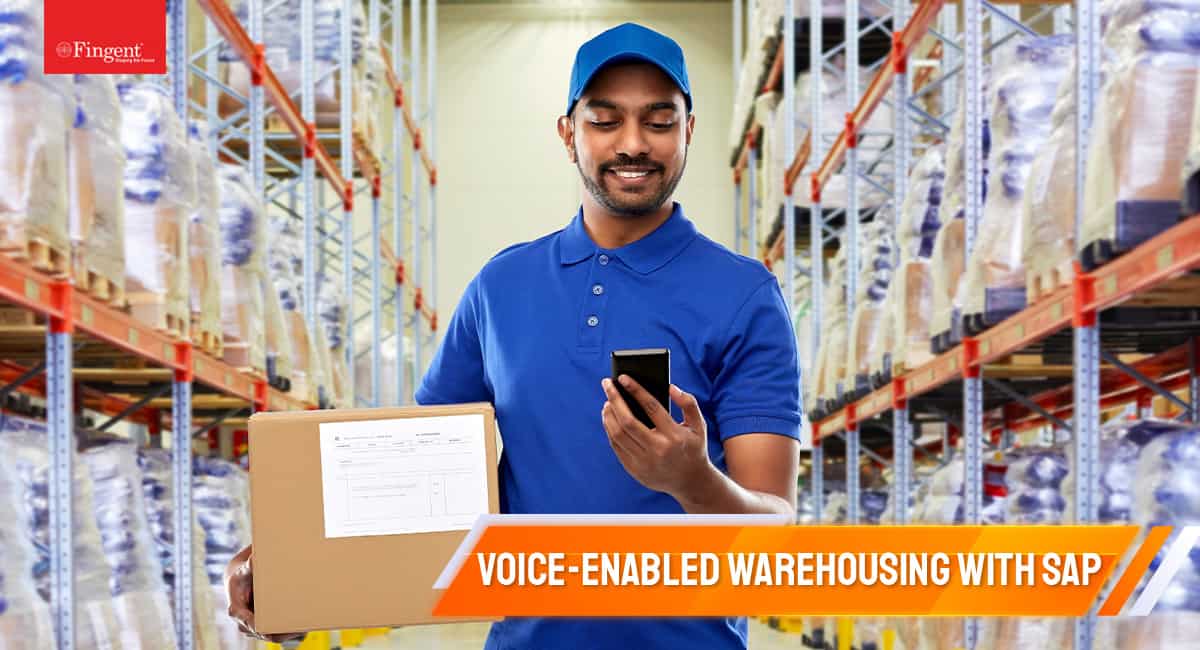 Following examples prove SAP helps with supply chain:
1. Fewer stock-outs
Supply chains are typically complex and need high levels of agility. SAP solution enables retailers to track procurement journeys automatically that helps reduce revenue loss due to the late arrival of seasonal goods. 
2. Lower inventory costs
SAP can harmonize stock information and keep it up to date. At any given point, a retailer can intervene centrally and place a repeat order when necessary. This reduces inventory carrying costs and enables better inventory management which increases revenue. 
3. Create seamless customer experiences
Retailers realize the significance of adopting sensor technology to create seamless and highly personalized business processes across all channels. SAP simplifies logistics and digital channel processes from order to payment, both in-store and online. 
Key solutions from SAP for retailers
Here are some key solutions that SAP has made available, which can help your retail business:
1. SAP S/4HANA Retail solution for merchandise management
With the SAP S/4HANA retail solution for merchandise management, you can perform necessary checks on inventory, offers, availability across stores, and more in a single, unified view. It is instrumental in engaging your customers with cross-channel interactions.
Read more: SAP S/4HANA: Redefining End-To-End Solution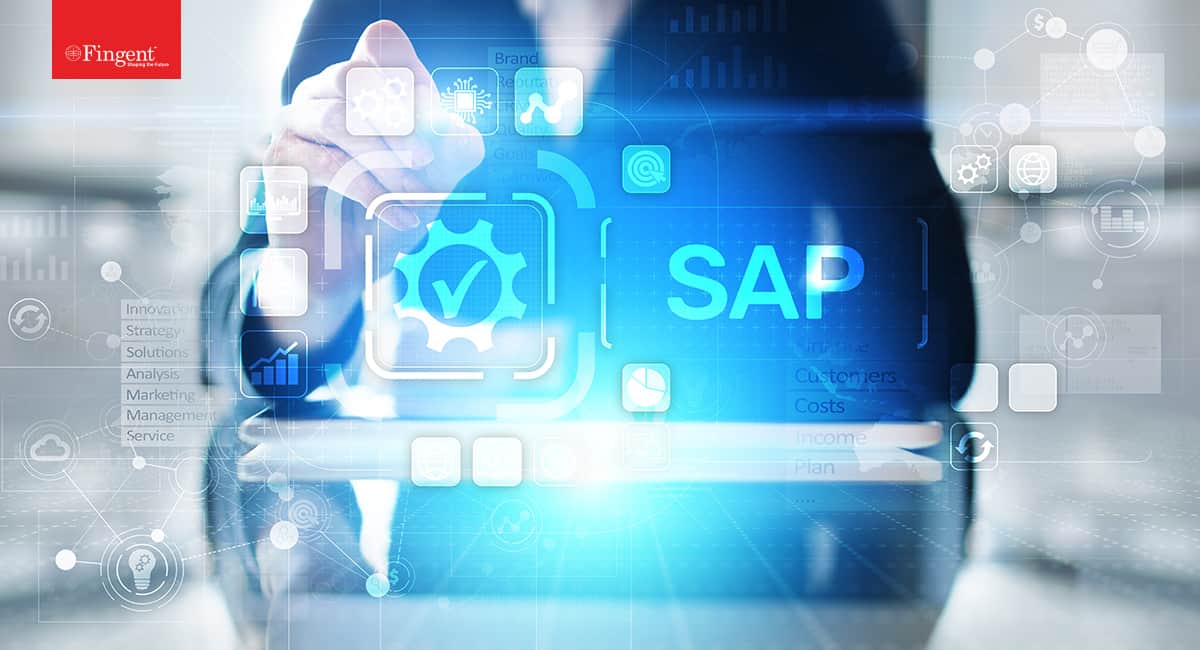 2. SAP Commerce Cloud
Through the SAP Commerce Cloud, retailers gain the ability to "launch new digital experiences with headless e-commerce capabilities." SAP Commerce Cloud empowers your retail business with Web apps, chatbots, messengers, and other capabilities to enhance your customers' digital experience, engagement, and conversions.  
Read more: Why is SAP Commerce Cloud A Complete Digital Business Solution
3. SAP Ariba Strategic Sourcing
The SAP Ariba Strategic Sourcing Suite is "a single, closed-loop, source-to-contract solution bundle for managing sourcing and suppliers across all spend categories." It helps retailers efficiently manage their direct materials sourcing without going through laborious and faulty manual processes.
Read more: SAP Ariba & SAP IBP Integration to enhance supply chain visibility in manufacturing
4. SAP Extended Warehouse Management
The SAP Extended Warehouse Management system is a brilliant solution to managing high-volume warehouse operations. It gives you complete visibility of your supply chain logistics, warehouse operations, and distribution process, giving you seamless control and maximizing the use of your resources.
5. SAP Business One for Retail
SAP Business One for Retail is a comprehensive digital solution that enables retailers to manage all their retail operations, including Point of Sale (POS) insights. It helps retailers with better inventory control, a streamlined ordering process, and seamless multi-channel e-commerce. 
Read more: SAP Business One vs. SAP Business ByDesign: Helping Businesses Pick the Best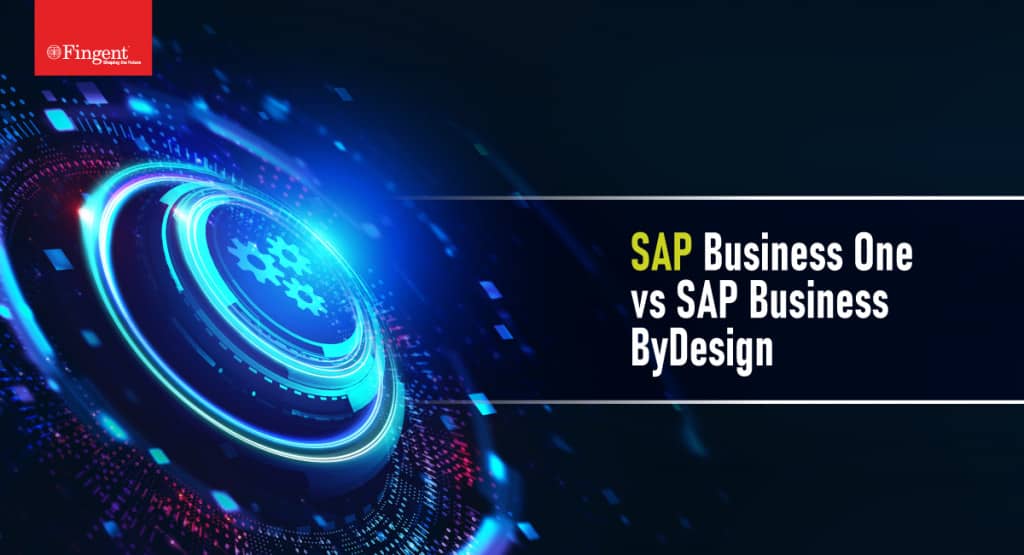 Empower your retail business with SAP
An industry capable of adapting to new and evolving trends will rapidly recover from the pandemic's effect. SAP solutions can help retailers examine those trends in great detail. SAP is a powerful tool that allows you to gather all the essential data needed to improve your business. Powered by insights gathered with the help of SAP solutions, retailers can redefine loyalty programs and stay competitive in the current market space. 
Fingent offers custom implementation and migration services to SAP and can help you move quickly and make the best use of this technology NOW when you need it the most. Leveraging SAP solutions with a Silver Partner of SAP will give your retail business an added advantage. Drop us a message, and let's get you started.