How is AI Transforming Various Industry Sectors?
From Siri to self-driving cars, Artificial Intelligence has been breaking into new realms, including industries that are late to adopt technology or that heavily rely on manual labor. Gartner predicts that by 2020, AI will produce more jobs than it displaces. By 2022, one in five workers engaged in mostly non-routine tasks will rely on AI to do a job.
The future of AI only looks bright! 
According to experts, AI and the future of work will amplify human efficiency and productivity. AI may match or even surpass human intelligence and capabilities on tasks related to pattern recognition, complex decision making, sophisticated analytics, language translation, reasoning and learning, and speech recognition. 
This article discusses how five major industries are benefiting from AI and its innovations.
1. Healthcare
No surprises here. AI in healthcare always comes first on the list. From doctors, surgeons, nurses to desk receptionists at clinics, Artificial Intelligence is enabling process automation across the healthcare community and ecosystem.
AI tools enable medical professionals to diagnose symptoms, identify trends, analyze data or information that would predispose a person to a particular disease.
AI-powered bots assist surgeons with heart, thoracic, and colorectal surgeries. Using bots for surgeries helps lower the risk of infection and blood loss, reduce pain, ensure higher accuracy, shorten hospital stays, and expedite recovery. Digitized health records (EHRs) help patients access their information on a shared online health portal.
Along with other technologies, Artificial Intelligence is being widely used in the ongoing fight against the COVID-19 pandemic. Remote patient monitoring using AI-powered medical equipment or devices help doctors maintain a safe distance from the patients, while offering treatment. The massive amounts of data generated every second in the field of medicine can be utilized effectively to continuously train AI systems through which these systems acquire the capabilities to generate insights that can aid medical researchers.   
Read more: How Emerging Technology is Transforming the Healthcare Industry? 
The future of AI in healthcare could include everything from answering the phone to interpreting radiology images, and designing therapeutic drugs.
2. Manufacturing
AI plays a key role in helping achieve better productivity, efficiency, and visibility across manufacturing operations. AI systems can transform the way organizations run their production lines, enhance human capabilities, garner real-time insights, and facilitate the design and product innovation.
Read more: Digital Transformation in Manufacturing 
Following are some of the ways by which AI impacts the manufacturing sector:
AI systems help monitor every stage of the production cycle and machine learning algorithms can be used to predict the fill rate, thereby optimizing the manufacturing processes and production planning.

Small, lightweight "cobots" help create safer working environments. Manufacturers can adopt robotics to perform dangerous jobs, thus sparing their employees for crucial tasks, thereby avoiding occupational health hazards. Cobots are considerably less expensive and easy to program than the usual industrial robots. Soon, machine learning algorithms can improve their capabilities and help the cobots take instructions from humans and interact with them in a better way.
Read more: What Are Cobots and How Can They Benefit Industries? 
Predictive maintenance helps companies understand when machines need to be attended and serviced. Using machine learning, predictive maintenance can generate valuable data that helps prevent unplanned downtime. Sensors and advanced analytics in manufacturing equipment allow manufacturers to respond to alerts and resolve machine issues on time.

Engineers or designers can input design goals and other parameters into generative design software (a program that generates several outputs to meet specific criteria) to explore better designs. Using machine learning, designers can learn from each iteration and understand what works and what does not.
3. Finance
According to a report by Business Insider Intelligence, about 75% of bank respondents with assets worth over $100 billion said that they are using AI technologies compared to the 46% of banks with assets less than $100 billion. 
As much as $199 bn is saved for the front office and $217 bn for the middle office. AI technologies in banking can help generate over $250 billion in value. Considering the significant savings opportunities, more and more companies are implementing AI. Simply put, AI helps financial services companies mitigate risk, reduce overheads, and generate more revenue.
4. Education
Thanks to the numerous AI applications, the academic world is becoming more personalized. Today, a student can access study materials easily through computers and smart devices. AI helps automate administrative chores and minimizes the time required to complete complex tasks thereby allowing teachers to spend more time with each student. 
Teachers can assess both multiple choice tests as well as written responses easily. Robots are helping create smart content such as video lectures and simulations as well as digitized textbooks that can be customized to the learning requirements. Along with the learning aids, these digitized interfaces help students of all academic ages and grades. 
There is also a rising interest towards smart campus initiatives. A smart campus is a physical or digital set-up in which humans and technology- based systems come together to create and deliver automated experiences across higher education institutions.
AI is eliminating the boundaries of learning regardless of the physical locations. Today, students can learn any course from anywhere across the globe, at any time. AI-powered education helps nurture the fundamental IT skills of students and soon, there will be a wide range of highly interactive and personalized courses available online.
5. Retail
The retail and e-commerce industry has huge volumes of customer information, sales forecasting, stock and inventory to be tracked. Artificial Intelligence helps simplify data management to a large extent. For example, while searching for a product on an e-commerce application, AI recommends similar items according to your budget, color preference, purchase history, browsing data, online behavior, etc. 
Cart abandonment is a common issue in the e-commerce industry which occurs when a customer adds items to their shopping cart but does not purchase them. With the help of chatbots and predictive analysts, the likelihood of cart abandonment can be reduced. Chatbots can remind your customer of the items left in their cart before they choose to navigate away.
Previously, people had to rely on the FAQ section of the website to get their questions answered. However, this included unchangeable questions and static answers and most customers were not satisfied with the answers. Today, however, it is changing. A chatbot agent can respond to questions using Natural Language Processing or NLP in a much better way and ensure that potential customers don't abandon your website. Integrating voice search features into e-commerce applications helps offer a seamless digital customer experience. 
Read more: How Will Artificial Intelligence Transform The World By 2030 
Final Thoughts
Artificial Intelligence and machine learning together are promising to help transform every industry by guiding, organizing, and automating work. AI is definitely here to stay! At Fingent, we have the expertise to help businesses of all sizes including startups as well as established enterprises to gain an edge over competitors. 
From suggesting products or providing basic customer service or running software tests, developing apps, and completing extensive problem-solving procedures for industries, we use AI technologies such as machine learning, natural language processing, and business rules that will provide you with optimal results. Get in touch with us to learn more.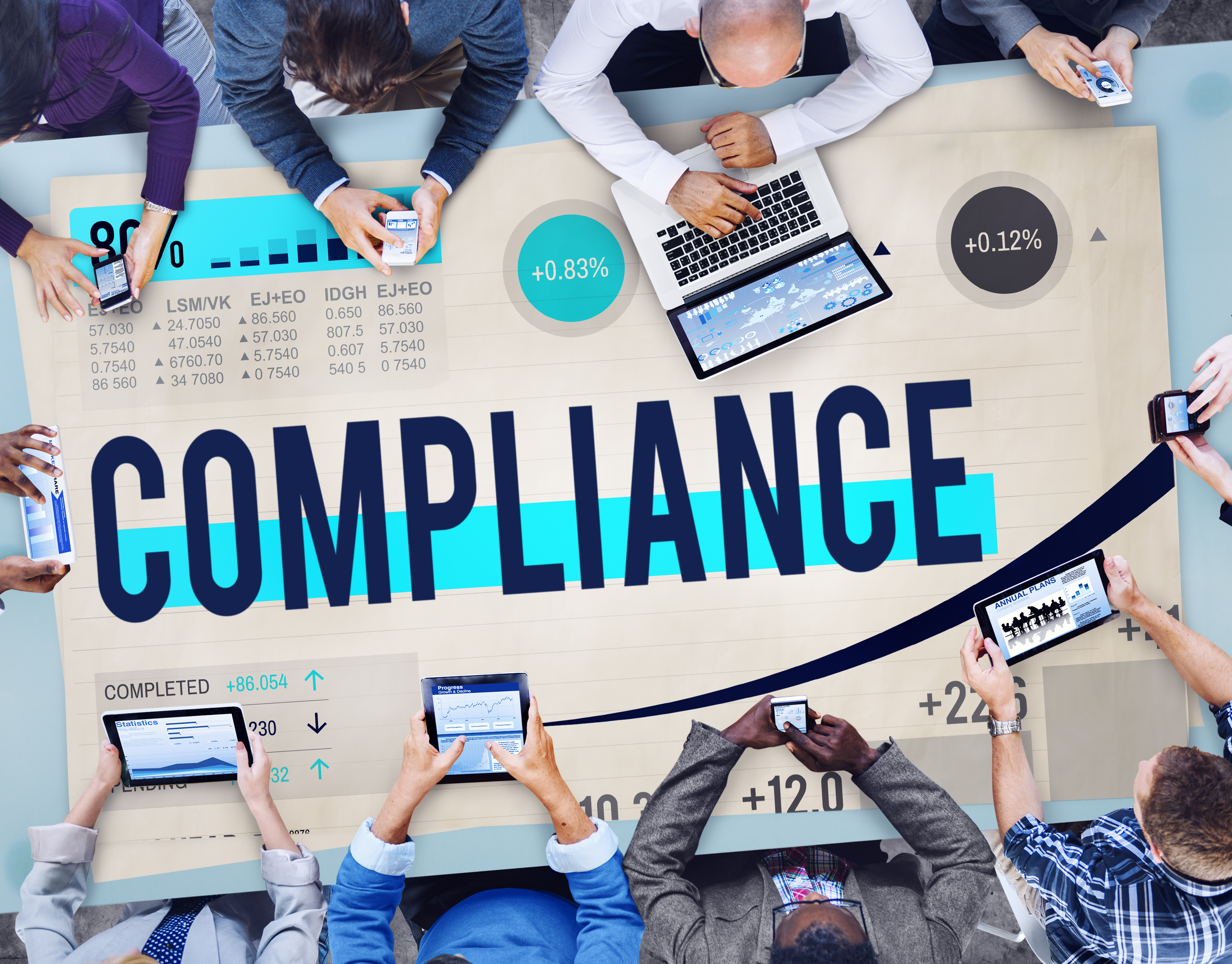 Let's think for a moment, of the technology driven world that we live in now and how much the all pervasive technology has changed the way that we all live our daily lives. From our personal spaces to the biggest businesses and industries, we have come a long way from brick sized cell phones and DVDs to sleek touchscreens and microchips to name a few of the smallest changes. With the advent of the "Internet of Things" and "Industry 4.0" or the Fourth Industrial Revolution, we have been introduced to and have infact been living with a concept called Ubiquitous computing or pervasive computing.
According to Wikipedia, ubiquitous computing in contrast to desktop computing, involves the usage of any device in any location and in any format. It basically enables a user to interact with a computer which may exist in a number of different forms such as the regular laptops, desktop computers and notebooks to sensors and terminals in our everyday objects like the refrigerator, a pair of glasses, the TV and the like. We have all come to embrace these concepts, getting used to the "things that think" around us, and having the ability to get things at our fingertips.
Such ubiquity of software has touched almost all aspects of our lives and all industries in the business landscape as well, including the manufacturing sector and the audit and compliance sector, leaving no stones untouched.
Software in manufacturing and audits
The first ever industrial robot was used in the production line in 1954, and since then, software has always played a huge role in manufacturing and production, not as a core function though, but as a supporting function. But with increasing moves towards digitization and automation of processes and procedures, especially under the Industry 4.0 umbrella, software started to assume bigger, more comprehensive roles and now we find software everywhere, from production lines to control systems. Literally every device or equipment involved in the processes are connected among each other as well as to a central unit, and are also programmable, thus making the already thin line between physical and digital even more blurred.
Considering the industry's general shift towards a more consumer-driven approach, it is indeed necessary to incorporate more flexibility, agility and control across all processes, as the pressure to deliver high quality, configurable products and services is only going to increase down the lane. All this increases the need for manufacturing companies to invest in technology, especially software based technology, so as to generate more speed and flexibility, both of which are critical to be profitable in this environment.
Business Intelligence and Performance management are two other areas in manufacturing which make use of software and data gathering on a large scale according to Gartner. Hence, the manufacturing industry assumes one of the top three positions in the list of industries looking to hire technology and software experts.
Just like manufacturing, the concept of software everywhere also redefines the scope for audits, inspections and compliance, and there are many newer challenges to face. One point of concern though, is that there may be a thousand risks and consequences associated with certain kinds of technologies and their deployments, but only little thought is put into understanding them, and even the manufacturers, lawmakers and compliance bodies know very little about many of these risks. For example, the risk of manipulation is something that most people have often overlooked and the recent scandal of the German automobile giant, Volkswagen proves this point.
The Volkswagen scandal
In September 2015, Volkswagen was issued an EPA notice after it was found by independent NGOs that they had been cheating in emission tests. It was discovered that Volkswagen cars were emitting up to 40 times more toxic fumes than permitted, which included particulates that are really harmful to the lungs especially for those with breathing related issues. They had since then admitted that they sold about 11 million cars over the last 4 years, which implies that this practice or this cheat has been going on for a quite a while.
The British newspaper "The Guardian" estimates an average of 1 million tonnes of air pollution from the Volkswagen cars every year, which is roughly the same as the emissions from all of United Kingdom, from power stations, vehicles and the like. It only means that the pollution caused by this cheat is as bad as the pollution from an entire country.
Now how did Volkswagen manage to get past all the rigorous, stringent and detailed tests conducted by the EPA, that too for a long time?
It was in the tests
All the tests of the EPA, like a cold start test, a hot start test and many others along with a 30 minute rigorous test by the Federal procedure as well, are usually specified in great detail, as are the steps in order to prep the cars for them. And unlike any other compliance tests which may have many grey areas, these tests of the EPA contain specifications, which are very thorough, detailed and extremely clear – everything that you can expect from a good quality specification.
It was this very attention to detail that enabled Volkswagen to cheat. Most mechanical parts of a car these days are managed and controlled by computers and electronic control units. These units have information about almost every single part of the car such as the speed, the angle of steering, the fuel intake etc. and such information is generated almost every instant that the car is switched on. The extremely detailed test specification and the availability of such specific information about the car enabled Volkswagen engineers to program the computers to use this information to recognize when the car was being tested. They were able to program the software to switch the car from a road mode to a calibration mode, when it recognized that the car was being prepared for a test.
Now the one thing that is crystal clear from this whole issue is the fact that it impacts all of us in the business of quality assurance and inspections. Just like cars, almost all equipment used in manufacturing and production rely on some kind of software, and software, as we know it, is a very different beast, considering the traditional equipment that we are used to, when it comes to production, manufacturing, control systems and the like.
This shows that advancements in technology only mean more vulnerabilities and challenges for compliance auditors and inspectors and more alertness from their end. So what exactly are the points that we, as auditors need to keep in mind when it comes to compliance inspections and what are the challenges that we face? Read more on our blog, Challenges For Auditors And Inspectors In The World Of Connected Devices.
Here's a webinar on the ubiquity of software in the compliance industry, by Deepu Prakash, Head of Process and Technology Innovation at Fingent Corp:
The day when you'll see the everyday things- from phones, cars and doors, to lights, refrigerators and washing machines, connected to the internet is not very far. In fact there are over 13.4 billion connected devices already and it is expected that the number of internet-connected devices will reach 50 billion by 2020.
In spite of becoming an integral part of personal lives, the IoT will also bring major paradigm shifts at every phase of businesses. Many companies have already started adopting IoT and to plan their business around it. There are only two options- either get ready to embrace this revolution and stay on top, or face the consequences.
The manufacturing business will have to bring major changes to be in the game, around software, data and connectivity mainly.  According to Gartner's 2015 overview of manufacturing industries, business intelligence and performance management are the top priorities of manufacturing sector and both these areas are heavily dependent on software and data gathering. Hence, Manufacturing is in the top list of industries looking to hire data and software experts.
The software everywhere helps make all devices programmable and narrows the gap between digital and physical.  While software everywhere redefines the manufacturing industry, it also redefines the scope for audits, inspections and compliance because it brings with it new challenges. Let us see some of the challenges the Internet of Things will pose to audit, inspection or compliance sector in detail.
Challenges for auditors dealing with software everywhere
Auditing is not a walk in the park when it comes to organizations adopting new technologies and automating tasks with software everywhere. While the Internet of Things brings many rewards, it also poses serious risks, which if not carefully dealt with, can lead to organizational disasters.
Technologies move very fast and manufacturers are under pressure to keep pace. Each passing day there arise new laws to which the businesses, organizations, industries and agencies should conform. Most often, there might be less thought devoted to the risks associated with certain deployments of technologies in businesses, and the manufacturer, law bodies and compliance bodies may not be aware of all the risks. The IT departments are generally the ones bearing the brunt of the storm, with a variety of auditing issues, which if not managed properly can spoil the compliance and security of even the most ambitious organizations. One of the biggest challenges for them is to make sure that all the technology and software deployed adhere to multiple compliance standards. The internal auditors should stay abreast of the new IoT developments to foresee these risks and controls in their business.
While software everywhere will ensure quick, flexible, easy and smart business processes, such flexibility can also be a loophole to circumvent compliance requirements. For instance, a machine or a device can be programmed to identify that it is being inspected or audited, the software can recognize the test pattern and it can then generate results, which appear to be compliant to the audit. One way to overcome this problem is to adapt smart auditing strategies like those used by quality assurance professionals, who constantly deal with such issues. For instance, auditors could use heuristic based techniques, where audit design and execution are combined and the auditor explores the system to identify non-conformance to high-level heuristics.
Another key aspect to consider in the area of software, is regarding ownership. The Digital Millennium Copyright Act (DMCA) makes it unlawful for independent auditors to look at the code that runs on a machine, thus making it easier to conceal intentional wrongdoings. Unfortunately, this law can punish users and auditors who try to understand whether their software or system are compliant, or can be manipulated in a manner that it will endanger the consumers of the product manufactured by these systems.  Another important challenge for audit regulators is the need for effective reporting to their stakeholders regarding audit performance, and the efficient conduct of audit inspections, which requires coordination among varied regulators and compliance with differing laws and regulations.
However, the good news is that, changes shall happen over the year 2016 that will make it possible for such business to conduct audits much efficiently, to check if they are compliant to legal norms like FDA or EPA norms and other good manufacturing practices.
Challenges for auditors dealing with large amounts of data
Increased use of computerized systems, smart manufacturing and decreased storage costs have led to generation of large amounts of data that are aggregated, coded and classified to enable good decision making. Auditors can derive value from this data and ensure that decisions made are based on solid, quality information that is trustworthy and relevant. This big data enables root cause analysis in cases where noncompliance or failure is detected, and can be used to provide a near complete picture of the system state at the point of failure. The availability of such valuable data can enable quicker corrective actions. Non-compliance issues detected years after the production can be safely traced back with retrospective auditions.
However, the unstructured nature of big data poses big challenge for the auditors. There need to be a good standard of managing the generation, classification and storage of data, for it to prove useful in auditing or inspecting activities. Data processing standards today do not cover the governance processes for management, storage and expiration of data. However, changes are expected in 2016 that will address the present state of big data with respect to the audit environments.
Challenges for auditors dealing with storage and ownership of data
                                                                                     Image courtesy: Cloud Lounge
In production environments, the data produced by the equipment and system used in production line are mostly stored in clouds. In the cloud, these data may be stored on storage devices that may not even be owned by the manufacturers who generate data, but will be owned by third party service providers, like analytic provider or storage service provider (like amazon). In such cases, it is not the manufacturer but the third party, who gets the ownership of these data. In fact, data may not be even stored in the same country.  Such a 3rd party doctrine complicates the issue when confidential transitional data is stored by cloud server providers and this raises more issues like confidentiality and contract, availability of data for audits, and liability issues.
Challenges for auditors dealing with Connectivity
The Internet of Things (IoT) as we have all heard of has been around for quite a while and this year we saw a large number of connected devices flood the market. This is only going to increase and by 2020, we are expected to have over 50 billion connected devices. The Internet of Things is not just connected cars, cameras, and doors. IoT also extends to heavy machinery, to jet engines, oil drills and to connected devices and equipment in manufacturing and production, as well. As smart manufacturing gains momentum, more and more machines on the production lines are connected and online. Machines are connected to each other to exchange data, and to servers in the cloud to enable machine learning, monitoring, forecasting preventive maintenance, etc. This ensures cycle time reductions for corrective and preventive actions post audits. Remote monitoring and diagnostics can ensure that the product complies with the legal requirements. Connectivity can help conduct remote inspections eliminating the need for people to travel to the locations to get the audits done.
While connectivity brings the above advantages, it brings with it, its share of challenges as well. Poor security, for example on connected equipments can make systems vulnerable to hacking and systems can be compromised without the hackers having direct access to the systems. As a matter of fact, vulnerabilities in any connected device can compromise an entire system. The security of connected equipment will soon be an area of compliance for audits and inspections across industry segments. With time, it can even enable production to happen at the supplier's end or the consumer's end, rather than at the factory, which can further increase the risks for auditors and inspectors. They will have to take into consideration the entire chain of equipment that communicate with each other, and modify their audit strategies accordingly.
Everyone, who are in the business of audit and compliance are impacted by the IoT and by the fact that all the equipment we use are connected online, is programmable and is generating enormous amount of data. The auditors, inspectors and all of us in the audit and compliance field need to learn about the new skills and competencies pertaining to the software deployment, vulnerability detection and software compliance. The good news is that there are established practices in the software QA (quality assurance) industry, which can provide good reference points for those who wants to upgrade their skills. However, the hardest part is to change the mindset and culture among auditors and inspectors to adapt to this new paradigm of Software Everywhere. We need to move faster to adopt practices, processes, and new mindset and to learn new skills that will enable us to do a better job in auditing, compliance and inspections for devices that are connected, generate lots of data and are managed by software!
View this webinar on the ubiquity of software in the compliance industry, by Deepu Prakash, Head of Process and Technology Innovation at Fingent Corp: