6 Hot Technologies that Handhold Businesses Amid COVID-19 Impact
The COVID-19 pandemic has had wide-ranging ramifications for several businesses. Forrester predicts that the retail sector will endure a 2.1 trillion-dollar loss in 2020 due to COVID-19. It also said that it will take four years for retailers to experience the growth seen before the pandemic. As COVID-19 continues breathing threats down the neck of businessmen, hot technologies are emerging as a relief to counteract them and lead businesses towards their goals. We will discuss a few of these specific technologies such as cloud, eCommerce, eLearning, automation, virtual collaboration, and contactless services that can help you minimize the effects of COVID-19 on your business. 
Read More: Fingent's Response to COVID-19 Business Implications
1. Cloud Adoption During COVID-19
With physical interaction no longer being an acceptable form of communication, organizations and institutions have had to swiftly shift to digital solutions to retain productivity. The domino effect of COVID-19 was seen in various sectors, accelerating the adoption of facilities for seamless remote work. Cloud computing has emerged as an essential technology for critical application and scalability of infrastructure in this regard. 
Companies from various sectors are now starting to realize the benefits and value of cloud computing as far-reaching beyond the scenario created by the pandemic. As a result, businesses will have to scale up their digital transformation efforts and invest in cloud resources without delay. If anyone had reservations about investing in cloud computing before this, COVID-19 has proved that its necessity is indisputable. 
Read More: 5 Trends That Will Transform Cloud Computing in 2020
2. E-Commerce
CCInsights reported that as of 21 April 2020, US and Canadian e-commerce orders have seen a 129% increase.
With restrictions on the number of people that can be gathered in one place, gone are the glory days of shopping malls and brick and mortar stores. COVID-19 has changed shopping behaviors overnight, necessitating brands to adapt and be flexible to meet changing needs. 
For example, the Buy Online Pick up In Store (BOPIS) capability has become vital to maintaining sales volume with the restrictions in mind. A good example of this is the mobile phone industry. When foot traffic is curbed, then Mobile Point of Sale programs can be set up to take orders and payment at the same time for business continuity. Membership or Loyalty cards can be now digitalized through mobile applications. 
Read More: How a Smart Product Ordering System Helps Retailers and Wholesalers
3. Virtual Collaboration
Many developed nations are now stipulating that employees of non-essential businesses work remotely for an indefinite time, making video conferencing vital.  Schools, colleges, and universities are also leveraging video conferencing platforms through live or recorded lectures. 
This has brought many virtual collaboration solutions to the forefront that facilitate video conferencing, instant messaging, task and calendar management, work collaboration, file sharing, attendance tracking, and so on. A few examples include Zoom, DingTalk, WeChat Work, Zoho Remotely, and so on. 
At Fingent, we use InfinCE, a powerful cloud-based enterprise collaboration software that offers support for remote work. 
Read Our Case Study: How Fingent enabled a smarter digital workplace solution for Sony Mobile
4. E-Learning 
During this time of crisis, the entire education ecosystem is coming together to ensure that students do not suffer. Educational applications, platforms, and resources offer functionalities across multiple categories such as:
Resources to provide psycho-social support

Digital systems designed for use on basic mobile phones

Massive open online course platforms 

Self-directed learning content

Mobile reading applications

Tools for teachers to create digital learning content
Read More: E-Learning Taking A New Front: How Can LMS Technology Help
5. Automation
Automation has been helping businesses mitigate disruption by enabling them to stay connected across teams and systems while maintaining customer support in times of uncertainties such as this pandemic. 
Robotic Process Automation improves the efficiency and reliability of work outcomes and automates the time-consuming, repetitive tasks that weigh down intelligent workers. The benefits are:
Digital workers do not need to have the weekend off. They can work 24 hours a day, 24/7 to respond to spikes in business activity. 

They do not have travel restrictions nor are they at the risk of COVID-19 infection or affected by physical office closure. 
During the pandemic, companies that have already invested in automation technologies are doing exponentially better than those who did not. It is obvious, that automation can pave the way for a better future.
Read More: How Automation Ensures Businesses Stay Afloat During COVID-19 Crisis
6. Contactless Services
The coronavirus pandemic has driven a preference for self-service purchasing, boosting contactless services. Consider a few examples available now and upcoming in the future: 
Dining experience:

Technology can take care of everything: reserving a table at the restaurant, pre-ordering your food, digital valet services, contactless seating, contactless payment, and online feedback.

Contactless payment:

It lets shoppers integrate their payment information to their loyalty account through an app and then use a QR code for payment through self-checkouts. 

Contactless delivery:

This ensures end-to-end hygiene because a customer places an order, makes the payment online, and gets the food delivered without ever coming in contact with the delivery agent. 
Read More: Contactless Services: The New Normal in Retail
Grab a Slice of Hot Technology
While the end of the pandemic remains elusive, capturing even a slice of these hot technologies could make a huge difference to businesses. They can even help smaller businesses gain a stronger foothold during this pandemic and into the future. Get in touch with us and help us guide you through this pandemic by implementing the right technology solutions for your business. 
Five Ways AI Is Accelerating Mobile App Technology
Artificial Intelligence (AI) has permeated the tech world. It is enhancing everything from your car to your toothbrush.  It is influencing the decisions that affect your life. Artificial Intelligence is the term used to define a machine's ability to simulate human intelligence. Actions which were once considered unique to humans are now being stimulated by technology and used in every industry. This includes mobile app technology. 
Mobile phones have been using AI for some time now. The earlier generation of phones was cloud-based and Internet-dependent. The difference today is that the latest smartphones integrate cloud-based AI along with built-in AI. The rate at which AI is expanding is accelerating. 
Let us now discuss how AI is enhancing mobile app technology.
Related Reading: Take a look at the top AI trends of 2019.
AI is the Catalyst in Mobile Apps
As per a study by McKinsey Global Institute, AI expansion brought in an investment of $39 billion back in 2016 which was three times the amount invested in AI three years prior to that. Acting as a catalyst, AI is continuing to enhance mobile apps. It empowers the evolution of mobile apps by making them intelligent pieces of software that can predict user behavior and make decisions. AI allows mobile apps to learn from data generated by the user.
Mobile developers are adapting quickly to changing innovations. There are over 5 million apps in the leading app stores, which stands to show how AI is creating personalized app experiences for users and is adapting to various situations due to automated learning capabilities. Here are five specific real-life benefits of AI on mobile apps. 
1. The Wrapping of Artificial Intelligence with the Internet of Things (IoT)
The combination of AI and IoT is powerful in creating a personalized experience for users. A large amount of varied data is collected from the customer in real-time as he uses the device. Each usage has commands or interactions that are being used with mobile apps. AI can then leverage this real-time data to deliver an enhanced personalized experience.
IoT reduces app development time significantly. In mobile app development, IoT along with Artificial Intelligence can lead to better utilization of resources and higher efficiency. Together they free up a good part of employee bandwidth. It delivers modified and more efficient apps and strengthens data security measures, which is vital because the future of mobile apps will always be revolving around connected devices.
2. Enhances Search Engines
Text and voice have been the traditional search modes. But say, you saw something you would love to buy, but you don't know what it is called or how to find it. Visual search helps you find what you want even when you don't know the words to describe it. The smartphone is the best launchpad for visual search technology. An example of this is Google Lens. 
In some cases, visual search is more accurate and faster than a voice or a text search. Due to integrated AI in mobile applications, android developers are bound to develop an image recognition system and a voice recognition system. To increase conversion rates AI will provide localization of applications.
Related Reading: Learn more on how to build an intelligent app ecosystem with AI.
3. Empowers Real-Time Translation
There are so many translation apps which enable translation. However, most of these apps do not work without the internet. AI could enable your smartphone to translate different languages in real-time without the need for an internet connection.
Much like a digital version of what interpreters do, Artificial Intelligence can provide a simultaneous translation tool which allows sentences to be translated almost instantly without a time lag. AI allows the translation tool to be adjusted for latency. This would mean that a user can set the lag between a spoken word and its translation. This would be especially useful for certain languages which would require a longer time lag for better translation. Example: Baidu.
4. Improved Security with Face Unlock 
Face Unlock was launched in September 2017 by Apple. Combined with Apple's elaborate hardware, Apple iPhone X uses an AI-based algorithm for its face unlocking system. Using AI processing, the phone can easily identify the user's face even with facial changes like specs or beard.
Recently, Google announced radar-based, hands-free gestures to face unlock. With its hands-free system, unlocking the phone would be easier, faster and secure. It claims that it can unlock the phone almost in any orientation.
5. Enhanced Mobile App Authentication
As AI is becoming easily available as a commercial technology, both criminals and organizations are taking full advantage of it. There are predictions by cyber-security experts that the world might witness many AI-powered cyber-attacks in the future. This necessitates the development of more sophisticated cyber defense systems. Also, with the increasing use of smartphones, we all need an advanced level of data security. Security has been one of the biggest concerns for Android developers. 
Thanks to enhanced artificial intelligence with machine learning and deep learning algorithms we can look forward to a time when authentication becomes a smooth experience, which allows users to enjoy security without trading convenience. AI can be enabled to give alerts to users about possible threats. AI can also add a level of augmentation to biometric authentication which makes it almost hack-proof. Another benefit of AI algorithms is that they can find and alert potentially compromised accounts in real-time.
AI With You Now and Into the Future
AI presents numerous possibilities for innovation in the mobile app industry. AI is the future of mobile app development. Artificial Intelligence is changing how users interact with app services and products. Mobile app users will be linked to an ecosystem of intelligent applications and will work together to deliver a personalized user experience. 
Businesses developing AI-enhanced mobile apps will benefit from the predictive analysis these apps can create. According to a study conducted by Callsign, the user preference for authentication is shifting. Such changing preferences would mandate further enhancements in the development of mobile apps.
An intelligent ecosystem will gather a large pool of social data and behavioral interest, which can be used to further increase revenue and improve user experience. It is not an exaggeration to say that the smartphone industry is being revolutionized by AI. This makes it important to enable AI in your business and mobile applications. Give us a call to discuss how this can be done.
Is Applicant Tracking System The Future Of Hiring Process?
 "Hiring the right employee has always been the key element for a successful organization. When you choose the best, you automatically get the best results!" _ Deepu Prakash, Senior Vice President, Process and Technology, Fingent
While candidates come aplenty, finding the right talent from the pool has always been an enormous challenge for recruiters and staffing agencies. Thankfully, technologies like AI-powered Applicant Tracking Systems are changing that in a big way.
An Applicant Tracking System (ATS) is a software that automates the recruitment process. It electronically filters, organizes and streamlines job applications according to job postings. ATS simplifies the complex process of recruitment by providing a centralized platform to view applicants. AI-powered Applicant Tracking Systems enable filtering applications based on set criteria and helps recruiters a big way, in tracking the advancement of applicants through the hiring process. In this article, we will consider how ATS can prove beneficial to recruiters and staffing agencies in particular.
How Does ATS Transform Hiring Norms?
ATS collects and maintains a database of candidate resumes and applications within itself. ATS tools help in hiring managers and corporate recruiters track and filter resumes in the hiring funnel. The major difference between traditional hiring and hiring with the help of ATS can be compared to the difference between fishing with a hook and fishing with a net. The benefit of the latter is a much bigger catch! ATS allows recruiters to track hundreds of applicants more efficiently rather than handle each applicant manually.
 Companies that outsource talent can benefit greatly from ATS. Since they are not limited by geography, they can cast their net globally. It is not uncommon for a company to receive thousands of applications for a remote job they have posted. With ATS, they can filter out the right candidates for the job and save time and cost. 
How HR and IT Combine to Deliver Real Value to the Enterprise
How
Does
ATS
Empower Corporate HR?
ATS empowers the recruitment process in the following ways: 
ATS enables recruiters to post jobs online, receive and sort applications, screen out unsuitable candidates, process applications, communicate with candidates quickly, organize interviews and even handle the hiring process online.

The AI integration enables ATS to identify patterns and segregate resumes/candidate profiles according to various departments and customized fields.

One of the most important benefits is that it saves time. It is estimated that resume screening and candidate shortlisting can take 23 hours and making a hire could

take four months

. ATS can make this task easier, faster and automated, thus reducing the cost-per-hire and the time-to-hire.

ATS allows corporate recruiters to be proactive and create jobs on platforms, which can be published on social media networks as well as targeted job boards. 

ATS assists corporate recruiters to screen candidates, to ensure they progress through the workflow process and store all the documentation in one place. It helps them to monitor applications at each stage and identify any issues early on thus reducing the time-to-hire period.

Another important recruiting goal and challenge are accessing the right candidate skills. ATS includes features for customizable interview scorecards and questions. It allows recruiters to customize them based on the most important characteristics. This makes candidate evaluation easier and efficient.

With AI-enabled ATS, recruiters can also set match levels for various job roles under different departments.

An ATS with good reporting functionality will be able to help corporate recruiters measure the effectiveness of marketing. A good reporting engine will help recruiters, quickly pull out reports which show things like diversity statistics and the source of the application.

Online job boards make it quick and convenient for candidates to apply for open positions resulting in a load of unrelated applications. An ATS is capable of quickly weeding out those unqualified candidates even before humans open a resume.
Related Reading: Check out how Odoo can help meet HR requirements.
How Does ATS Empower Staffing Agencies?
 More than 98% of Fortune 500 companies are using ATS. This is a clear indication that ATS is an indispensable software for staffing agencies. Here are a few reasons why:
An ATS helps staffing agencies grow their business. The bigger the staffing agency, the more complex their database. Communication, tracking candidates, and other recruiter activities can become difficult to manage. AI-enabled ATS identify patterns and sorts resumes according to job profiles helping recruiters choose the best candidates among the large pool.

ATS empowers staffing agencies to source candidates more efficiently. The existing candidate pool within an ATS is often a very good resource for finding quality candidates. 

A good ATS has an open ecosystem where you can match solutions to needs effectively. This allows users to customize ATS to meet a client's specific needs by adding partner extensions, integrating third-party vendors, and building new applications on the platform. 

ATS improves the candidate experience. According to key findings in a

Global Recruitment Insights and Data study

, respondents said that

"candidates will matter most in 2019, with sourcing (61 percent) and candidate engagement (36 percent) leading the pack."

 ATS along with its integrations can help in this regard by simplifying and enhancing every step of the candidate experience.  

It helps agencies keep their clients happy by improving client management. ATS can log all of your conversations with a client automatically. 

ATS helps staffing professionals to be more productive because it allows team members to work from anywhere and still collaborate effectively. 

The conventional recruiting process causes a lot of friction between hiring managers, the HR department, and others involved in the process. An effective AI-powered ATS will help smooth things out and reduce disagreements, thus making it easier for all involved to work together. 

A shorter time to hire always works better for the organization. Not only does it save resources, but it also ensures that suitable, qualified candidates are selected and hired quickly before the competition has a chance to snatch them away.
Power Charge Your Hiring Process with ATS
As discussed, a good ATS will illuminate and guide all aspects of the recruitment process. It will help corporate recruiters and staffing agencies better understand their candidate pool and make quicker and more effective hiring decisions. It is reported that 86% of staffing professionals were able to hire faster with the help of ATS. Understanding and using the candidate database to improve hiring performance helps the business act more quickly. Quicker onboarding process results in increased productivity, which translates to more profitability.
At Fingent, we understand the need to keep pace with the requirements of today's market. Bringing together smart AI and recruitment practices, we create purpose-built software to help you reach your ideal candidates faster. So let's get you started with an Application Tracking System that will transform your business and beat the competition.
Watch more about Applicant Tracking System.
In this era of rapid digital transformation, new technologies have opened up opportunities and created challenges, fundamentally transforming customer experiences, operating models and the work environment.
While the scope, scale, and complexity of business technology has evolved at an exponential rate, sophisticated technology has also become more accessible to a wider audience. Such accessibility enables a thriving digital culture which can be a source of competitive advantages across all business functions – recruiting, training, sales, sourcing, manufacturing, logistics, marketing and more. While in the past, technology providers (like us at Fingent) predominantly worked with IT departments,  today we often work with functions like finance, sourcing, HR, project management and logistics, with minimal or no involvement of the customer's IT team.
More importantly, access to robust technology is also no longer exclusive to large enterprises. Commoditization, outsourcing, and good connectivity have driven down costs, making technology accessible to businesses of all sizes, across the globe.
By providing an attractive basis for innovation, improving cost efficiency and differentiation, the synergy between technology and business processes is no longer optional, but a must-have.
Studies reveal that 55% of startups have already adopted a digital business strategy compared to 38% of traditional enterprises.
While the specific technologies that can be leveraged for business growth, will vary widely across organizations, there are a few common themes that business leaders can consider.
The Cloud democratizes Information Technology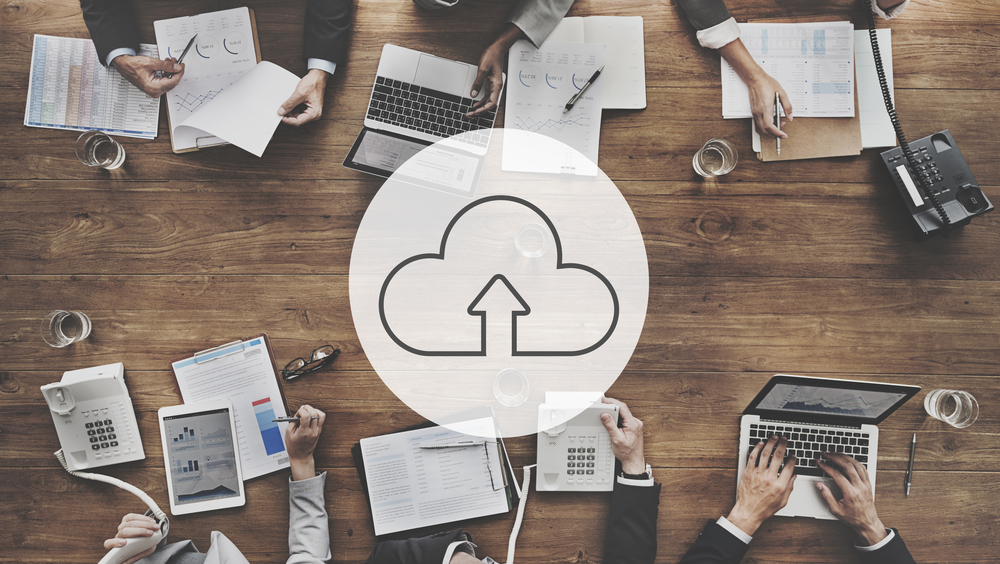 Cloud computing is really the internet as we use it today. Dropbox, One Drive, Facebook, INFINCE, AirBnB, Twitter, Uber…. Are all in the cloud. It is really an umbrella term that covers a variety of on-demand computing and storage services as IaaS (Infrastructure as a Service), PaaS (Platform as a Service) or SaaS (Software as a Service).
Related Reading: Choose the right Cloud service model for your Business
Cloud technologies help discard or avoid the need for physical IT infrastructure, and on-premise support structures for computing capabilities, by virtualizing these across server farms or data centers. Using cloud-based services providers, businesses can leverage IT assets as programmable resources, which are global and scalable on demand. This allows a business to access or lease computing resources and storage power far greater than what it may have been able to access on local infrastructure, while still being able to scale up or down in a cost-efficient manner.
Consider V Locker, an Australian firm providing automated locker solutions for freight deliveries. V Locker manages lockers for B2B customers across the globe from Australia, using IaaS (Infrastructure as a Service) and PaaS (Platform as a Service).
On the cloud, multi-tenancy enables effective resource utilization, reducing costs to make the cloud a cost-efficient option for most organizations. For e.g. SaaS (Software as a Service) Property Management service Simple Rent uses multi-tenancy to provide a low-cost, high quality offering to the commercial and residential rental business.
While the Enterprise IT spend on the cloud is relatively small, it is the fastest growing segment, slowly replacing on-premise systems. At one end of the spectrum, Oracle and Microsoft are slowly shifting legacy products to the cloud, pushing many large enterprises to follow suite. At the other end, solutions like Infince have taken enterprise cloud a step ahead by blending SaaS and IaaS for small/medium sized businesses, providing a cost-efficient, secure cloud-based alternative to expensive alternatives. The cloud makes robust enterprise technology accessible globally to businesses of all sizes without the need to invest in expensive infrastructure or large teams.
Data – Big, Small and everything in between
With the relentless digitization of business and society, we have access to extraordinarily large amounts of data. Transactional data (from digitized business processes via ERP, CRM, HRMS, POS, and similar systems), Social data (Facebook, LinkedIn, YouTube, Twitter and the like) and Operational data (from connected devices and IoT systems) can be leveraged to provide better customer experiences and improve operational efficiency. The key is not just to gather data, but to leverage it with analysis and insight. From an organizational perspective, this can require experts from multiple disciplines to work together to peel back multiple layers of data and insight.
Related Reading: Find out how Big Data is changing the Healthcare sector.
Success depends not on the indiscriminate application of technology to data, but on a coherent approach, of identifying critical data that matter, and using the right technology to generate relevant and actionable insights, delivered to key stakeholders in the value chain, in real time.
In the realm of marketing, successful big data analytics manifest as tracking everything a customer or prospect does and generating real-time alerts to the marketer or a front line executive dealing with the customer. For instance, if the customer walks into a store, the automated analytic solution alerts the sales executive immediately, and everything related to the customer, including their preferences, purchase history, and more, surfaces to the executive's tablet. Likewise, if a prospects click on an ad or downloads an app, the marketer gets an alert immediately, enabling them to engage the customer proactively, to close the deal or move the prospect up the lifecycle.
From Digitization to Digitalization to Digital Transformation
Digitization is the conversion of analog physical objects into digital goods. Paper to PDF or Doc, or physical cash digitized to mobile payments, physical signatures to electronic signatures – these are all digital manifestations of non-digital objects. Digital goods have low marginal costs, are non rival, and can easily be bundled with other digital or non-digital products. Consider online user manuals, learning management systems. Usually the first step in an organization's technology journey, Digitization sets the foundation to enable Digitalization and Digital Transformation.
"Digitization and digitalization are two conceptual terms that are closely associated and often used interchangeably in a broad range of literature. There is analytical value in explicitly making a clear distinction between these two terms." – Scott Brennen and Daniel Kreiss
Digitalization is about leveraging technology to create, enable or transform a business process- usually leading to one or more of- the discovery or new opportunities, reduced risks or efficiency gains. For example, field service management solutions like ReachOutSuite help deploy digital forms to field technicians across various locations.  It reduces the risks of revenue loss due to errors, inefficient scheduling and underprepared staff. This service also increases efficiency by maximizing staff utilization and getting more jobs done pre-staff. It further enables the identification of new opportunities by enabling techs and backend admins to understand customer experience better. Digitalization of business processes is par for the course these days with a plethora of packaged and custom built software available for enterprise planning, managing business finances, training, projects, customer management, and human resources.
Find how ReachOutSuite can make a work order manager's life simpler.
CRM systems coordinate business processes that are key to generating leads, converting them into prospects, and, subsequently, into regular customers. Additionally, CRM software solutions supply business managers with data processing and analytic tools to help refine marketing strategies, improve customer service and track overall organizational performance. Through centralization of business data, CRM software tools streamline the decision-making process and automate repetitive tasks.
Project management software eliminates laborious paperwork and tedious planning processes. With the right tools, businesses can control projects costs and improve the efficiency of related operations. Technology automates most project management processes to make it affordable and practical for any type of business. The main benefits of implementing project management software include – Easier project planning, monitoring and tracking, Improved collaboration, Better organization, and future planning
ERP systems boost productivity and promote business growth in two primary ways. First is automating business processes to improve accuracy and save time for all employees. Second, ERP systems unify data generated by the business and make it available to decision-makers and other managerial parties throughout the firm. It eliminates data sharing problems among departments and makes the information accessible to everyone.
Digital transformation is about leveraging digitization and digitalization to transform a business unit's or an organization's approach to business. This can involve one or more of – new business models, overhauling customer experience, radically different manner of service or product delivery. The transformation is driven by the business, and not by the IT team. For instance,  consider Replika, which connects brick and mortar sales to the digital realm, transforming the way sales is managed for retail. Emerging technologies will create new business models that may be hard to understand or foresee today. For instance, digital securities based on blockchain based technologies can unbundle ownership of analog assets like property or gems, while making it possible to bundle diverse asset classes to create new portfolios for investment. Such digitization of previously illiquid assets creates new customers, new strategies and new business models that may not be possible to fully comprehend today.
Related Reading: Find out how INFINCE is the ultimate digital transformation for small business of today.
In conclusion
Technology is a disruptive force.  In the current ever-changing and multifaceted business environment, technology can not only help improve your businesses' agility but can also provide cost-effective means to innovate your products and services, improving customer experience.  The key is to adopt the right tools and partners, while actively planning the change and deployment. 
Last spring, we found ourselves working with a global media giant,  to understand why their new high tech enterprise information sharing IT system was not being used by employees. As we plowed through the usual rigors of analyzing feedback from front-line staff, department managers and BU heads, we discovered something puzzling. While the new state-of-the-art system was hardly being used by anybody, few departments and teams used alternate custom-built IT systems to automate their processes. Most of these custom-built systems were rudimentary and offered poor user experience, and yet, every team member had adopted and used their system every day! Digging deeper, we discovered something even more surprising – The development and deployment of these systems were managed by the Line Manager (s) of these departments, who had little to no knowledge of IT or Software Development!
Why did an expensive, cutting-edge digital information system fail miserably, where a less sophisticated, custom built software succeeded with aplomb? How did non-technical line managers succeed in deploying technology effectively, where senior IT specialists failed?

Sure, deploying a new, large, complex, and organization-wide system across different locations is fraught with enormous technical challenges, but the real answer to these questions lies elsewhere.

The IT department, was attempting to solve a technology problem. However, none of the users had a technology problem. They had business problems.
Problems about information availability, sharing and communication in the context of how they got work done. Divisional, middle and operational managers, i.e. the Line Manager was in a much better position to understand these problems, since he knows the people in his teams and how they get work done. Direct involvement of the Line Manager enabled the building of IT tools which solved business problems that his/her teams faced.
In hindsight, the centralized top-down approach of IT system deployment was a mistake. The IT department never stood a chance.
Understanding the processes, practices, people and nuances of every team in a 6000 person global organization was an unrealistic expectation, especially under a tight budget and timeline. A decentralized approach to technology development and deployment, where the Line Manager was empowered to take technology decisions for his or her team, would have yielded better results.
Decentralization, as a management concept, has been around for a while. William B. Given Jr.'s book Bottom-Up Management, 1949 was probably the first to talk about Decentralization, while Drucker's works over the last 50 years have often made the case for giving front-line managers greater control. However, it is only in the last decade that we saw an increased devolution of formerly centralized responsibilities (like human resource management, risk management, and strategic planning) to the Line Manager.
In this context, the decentralization of IT decisions is a natural step forward. Looking at our own portfolio of projects at Fingent, we see a steady increase in Line Managers successfully creating, customizing and deploying technology solutions for their departments. I believe that there are three key reasons why the Line Manager is successful in independently managing core information technology needs of his/her teams:
Line Managers, especially those who are hands-on, are able to derive a good understanding of information architecture requirements

A Line Manager understands of how the team gets work done, and

A Line Manager's ability to lead and manage changes to the ways of working.
The right information, at the right time
In relatively flat, multi-functional organizations, workers at every level have decision-making responsibilities. For such a knowledge worker, the ability to assimilate, interpret, arrange, sift and process relevant information is critical for the successful execution of day to day tasks.
Take the case of the failed digital-information IT system; asked to identify the single most important cause of failure, users across departments answered that the information necessary for work was either unavailable in the system, or was not available at the right time or in the right format. Each of the smaller systems that they were using daily was tailored to meet the specific needs of the team, providing different roles in these teams with the information they required to operate efficiently and effectively. Information was shared in the context of the tasks and stage of work, ensuring that it was available to the right person at the right time. These systems thus organized and structured information in a manner best suited to the team's objectives. Or in other words, they had good information architectures.
Different departments/teams adding value to the organization in different ways need radically different information architectures. Information required for software developers to execute their day to day tasks is usually different from information necessary for a hardware engineer, HR personnel or Sales personnel. The IT department, which led the deployment of the failed solution, tried to create a system of compromises, and in doing so, compromised the critical needs of almost every department. This flawed approach resulted in a significant wastage of money and time.
A good information architecture secures that the right information is available to users; enabling a good technology system to use this information architecture for delivering the right information to the employee at the right time.Creating a good information architecture requires: the allocation of the right resources, interfacing with supplier and customer teams ( internal or external), a good understanding of current and desired processes, and a good understanding of the strategic and tactical objectives of the department. The Line Manager for the team/department is in the best position to take ownership of this activity and to use his resources to drive the creation of a good information architecture for his team or department.
There is one specific aspect of the information architecture where the Manager must be hands-on; performance measurement. Early measurement systems were top down, with KPIs being set by Senior Executives cascading down to the teams. However, with the greater empowerment of teams, we now see teams, designing their own measurement systems, in line with corporate strategy and measurement systems, to gauge own progress. The manager of a team is often responsible for the KPIs, its methodology and also the measurement. He should determine the level of access that different roles in his team, have to these measures.
Providing the right information, to the right person at the right time often provides the base for realizing the value added by technology. This "right information" is realized using the Information Architecture used by a team. Technology can then be deployed to use this Information Architecture to deliver information to employees in the context of their day to day work. The Line manager is in the best position to drive the creation of the information architecture for his team, while securing that it is aligned with organizational strategic goals and the team's tactical objectives.
Processes and Practice: A Line Manager knows the difference between theory and application
In addition to a good information architecture, technology must also be aligned to systems used by the department, to add value to the organization. These systems are deployed via processes, and these days almost all self-respecting departments and teams of knowledge workers have documented processes. Whether the documented process meets practice is another story entirely. In the case of knowledge work, especially work that requires moderate to high degree of autonomous and creative thinking, tacit knowledge and improvisation trumps documented processes in practice.
When automating the change management system for the pharma enterprise, we discovered that different project coordinators had different approaches, planning, reporting, risk management and interdepartmental cooperation, which often resulted in significant deviations from the documented processes. For such a department to realize the benefits of automation, documented processes alone are insufficient. It is vital to consider the entire system as practiced and applied by the users, and in doing so, prioritizing the creation of tools to automate the desirable aspects of the system. It is the promise of predictability and stability in the way things get done using a system that often determines the effectiveness of deploying the software application. The Line Manager of the Department has a good view of the overall picture, people and the operational details; all of which are critical inputs to good decisions about balancing process and practice to achieve a stable system.
In the case of the pharma company, the Line/Department Manager was able to obtain the necessary strategic, operational and tactical perspective to determine specific processes and practices which were important to automate. Only he had sufficient authority and responsibility to ratify and take responsibility for these decisions. The IT department, or a 3rd party consultant, or even most people in his team would not be able to provide the unique perspective necessary to take these decisions.
The software solution we deployed for this department not only provides the benefits of automation, but also helps the team identify process deviations, enabling good decisions about the acceptance and mitigation of these deviations in day to day operations.
Often, the development of new tools and technologies is a trigger for teams to introspect and overhaul their existing systems. One of our clients, a property acquisition department at a national property management firm, re-architected their processes to take advantage of the benefits that a custom-built software application could provide. Their old system was built around the tools of pen-paper and a commodity desktop solution available then. During our early stages of pre-development analysis discussions, they realized that a custom software application, could free the department from the constraints of the commodity software, and open the doors to add value in new and innovative ways. Through mobile devices, real-time updates, and improved reporting, they could realize benefits that were not accessible to them before. They reinvented their property acquisition processes, providing significantly greater value and increasing the department's strategic value to the organization. Such successful change was possible because the Line Manager was able to allocate a good team to work with the core process changes and technology upgrade, while he also worked with his peers and governance board, to plan and manage the delivery of business benefits.
 Providing change leadership: Who better than the Line Manager?
Like any other change program, the deployment of new software technology invariably runs into resistance from employees; often the biggest challenge to software deployment.
IT deployment often makes some previously subjective measures objective and visible to all. Employees may be nervous to reveal more information than they used to do before. Then there is inertia, the reluctance to shift from comfortable routines and practices to a different way of working.
Supporting the team to see the change brought about by technology deployment is a leadership challenge. The Line Manager is in the best position to take up this challenge.
Leading such a change requires the active, consistent and continuous engagement of all employees who will ultimately be impacted by the change. It requires the creation of trust, so issues and concerns can be discussed and evaluated freely, together with the perceptions of value and benefits of the new system. This is an undertaking that requires significant effort, often at an interpersonal level. The Line Manager is the ideal candidate to lead such an effort. As organizations become flatter, the manager is a coach and a mentor to the individuals in his/her team. Alongside tactical directives, a Line Manager can use one-to-one meetings, coffee machine conversations and other informal discussions to evangelize the need for the new system and reinforce the benefits: a better work profile, reduced workload, skill upgrades and much more.
Leading such an effort also means assembling the right people, from the very start of the technology development initiative. These are people with the right skill set, organizational credibility and influence. Assembling such a team, and providing them with purpose, while leveraging their strengths and abilities at the right time can make a big difference to the progress and the success of a technology deployment project. Some team members may be good with early phase visioning, while others may be simulated by the challenges of training and change management. Choosing the right people for the right task, and giving them the ownership of creating and deploying the new system can increase interest levels in the entire team. This also leads to  greater participation, and mitigating resistance during deployment. The Line Manager knows the strengths and weaknesses, the goals and aspirations of the individuals in his team. This enables him or her to make good decisions about mobilizing the right people for the project.
Leading this change, requires the management of day to day operations, while resources are devoted to the deployment of the new system, and while the department migrates from the old way of working to the new system. The Line Manager can secure minimal impact on ongoing operations, by allocating the necessary time (and backups) for those involved. And also providing the necessary time and support for the entire team to learn and use the new system. He can use his resources and forums to identify potential deployment blockers and mitigate such risks early. For example, staff meetings provide good opportunities to build cohesion and agreement about the new system and the deployment plan. It is also an effective way to source ideas and motivate volunteers for beta testing.
Conclusion
The choice of tools to execute a task requires combination of strategic, operational and tactical knowledge to make informed choices. The IT department in an organization, which services many lines, sections and departments, cannot be expected to have such an in-depth understanding.
The Line Manager is best positioned to have such an intimate understanding of the business and its operations. The Line Manager understands the formal and the informal processes, which gets the work done within his team. He/She knows the measures and indicators on his department's scorecard, the data required for these and the processes which define these. He/She knows and often owns the processes that detail how his team interacts with other teams, within and outside the organization. The Line Manager understands a team's suppliers and customers. And most importantly, the Line Manager understands the team today – the people who work for him today, their capability, their skillset and he/she understands the team required for business tomorrow – the capabilities and skill set required to keep up with a changing business environment. From an organizational perspective, giving ownership of technology to the people who will use it, empowers them with greater control and responsibility towards the outcomes expected from them.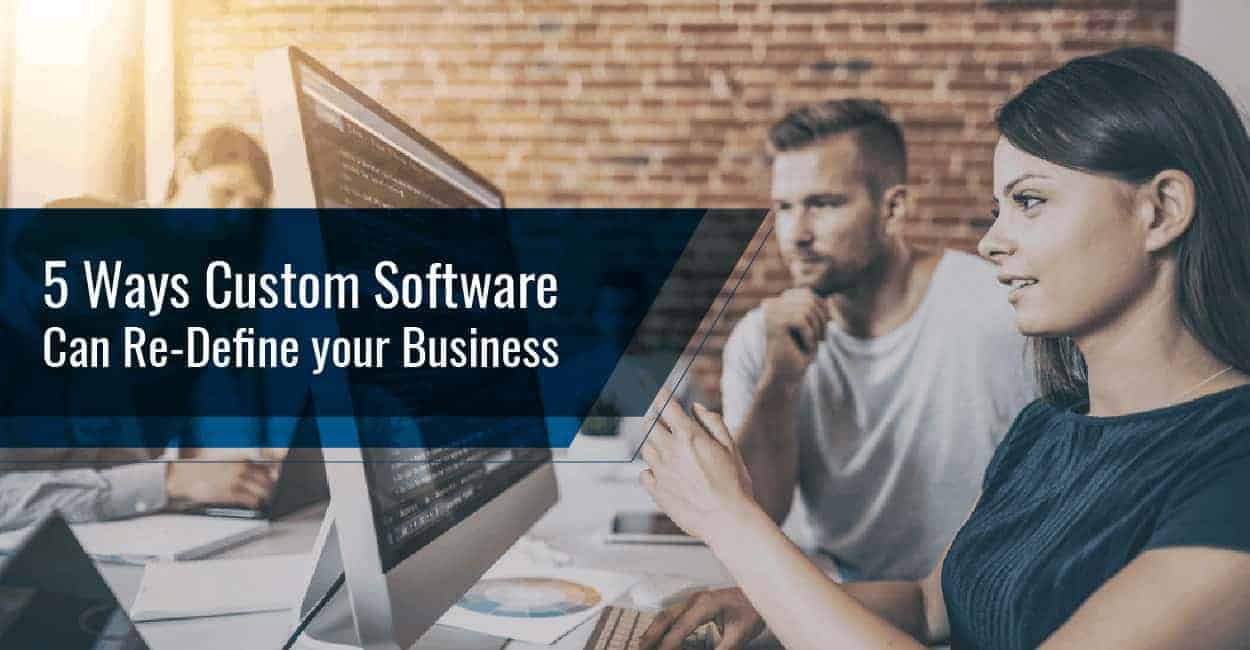 Ok, so we're all very well acquainted with our friend, the web browser. It has helped us with so many things in life, answered so many of our questions (well, technically it is Google, but nevertheless), and kept us entertained. It simply became a huge part of our lives. And how?
Through its well-built web applications. Our web browsing experience is influenced a great deal by these two factors, the web application and the web browser. And over the years, we have seen a hell lot of improvements in our browsing. The kind of browsing experience we have now is not something we imagined a few years back. To explain how it has changed, let's take a quick look at how web apps used to be in the past.
While growing up
Ever since the introduction of the web, browsing worked something like this; when you type in the address for a web page, the browser requests for the page, say for example "Fingent.com", which causes a server somewhere on the internet to find and create an HTML page and send it back to the browser. Back then, browsers weren't all that powerful and HTML pages were basically just static and independent documents, so this set up in the back end worked well. Later on, Javascript (the programming language) came to be used, which allowed web pages to be more dynamic. Even then, web pages used nothing more than image slideshows and date picker widgets.
After several years of technological advancements in computing, the web and the web browser have evolved so much that, it has become a platform for fully featured and rich applications. With the introduction of HTML5 standards, put together with fast JavaScript runtimes, developers have been able to create richer apps that used to be possible only with native platforms.
Single page apps
Much later on, developers started building full-fledged applications on the browser using JavaScript and its advanced capabilities. Single page apps (like Gmail for example), were able to react or respond immediately to user actions without having to go to the server to bring up a new page. Such applications used libraries like Backbone.js, Ember.js, and Angular.js, all of which come under the client-side Model View Controller (MVC) architecture model.
In this case, the mass of the application logic (like views, controllers, templates etc.) lies in the client side and communicates with an API for data. The server, which may be in any language like, Ruby or Python, handles the creation and serving of an initial bleak HTML page. Javascript was the basic and traditional language of the web browser, and computations were directly performed on the user's machine. This was called "client-side processing".
Such apps were actually very good for the user as all they needed was the initial loading time. Once that was done, then navigation between the pages would become pretty easy and smooth without refreshing the page and it even supported offline browsing if everything was done right. Even for the developer, such apps were perfect, as there was a clear cut division between client and the server and there was not much sharing of logic required between the two (which are often in different programming languages), which facilitated the smooth workflow.
However, there were a few flaws in this perfect approach for web applications:
Trouble for the spiders
An application that works only on the client side is not capable of serving the web spiders or web crawlers. Web spiders are automated programs or scripts that run to search the web in an automated and systematic manner. The process is called web spidering. A lot of search engines and even sites use this process as a way to provide up-to-date data. What they basically do is request the server for a page and interpret the results. If however the result is a blank page or an undefined page, then it is of no use. Now, as such apps cannot support web spidering, their SEO (Search Engine Optimization) will be poor or not up to the mark by default.
Slow applications
If the application is requested for by the user, and if the server is unable to provide the full HTML page and hence waits for the JavaScript on the client-side to do so, then it causes a delay in loading the page by a few seconds, which could actually cause huge losses. There are several statistics that prove how drastically sales get affected as a result of a slow web application. Need I say more.
Apart from these, there were several other minor limitations like for example, as there was a clear distinction between the client and server sides, there were chances for duplication of application logic and data, such as formatting of date and the like. Such things were more problematic in case of huge and complex applications.
THE SOLUTION
With all the above-mentioned limitations, there was a need to find a solution that surpassed these issues and yet maintained the efficiency and smoothness of client-side application logic. Thus emerged Isomorphic web applications developed using React.js.
A word about React.js first – It is basically an open source JavaScript library used for creating user interfaces for web applications. It intends to overcome the issues in developing single page applications and is maintained by Facebook, Instagram and similar communities of individual developers.
An Isomorphic application is one that can run on both the client side as well as the server side. The code for an isomorphic application can be used or shared by the front end and the back end. A major difference in such applications that make them much better than other applications is the way they process requests. An initial request made by the web browser is processed by the server and all other subsequent requests are processed by the client side.
Now there are a number of benefits associated with Isomorphic applications due to which they are rising in popularity and becoming a huge hit among developers as well as users. Let's take a look at some of these benefits:
Speedy– Isomorphic apps are faster to provide HTML content, as the request is not always handled by the server-side. Only the initial ones reach the server whereas subsequent requests are handled by the client-side. This makes browsing faster and more efficient. Moreover, as opposed to common Single Page Applications, where the first request is used majorly for loading the application and then further steps to gather the required data, Isomorphic apps have fast first page processing and even faster further processing.
Versatile – New devices, as well as old devices, can browse Isomorphic apps, as they return HTML which is compatible with every device, irrespective of features. Single Page Applications returned tags that contained JavaScript which proved to be a problem with older devices.
SEO Friendly – Isomorphic apps are supportive of web crawling and hence contribute to better SEO. And from 2014, Google can crawl JavaScript applications as well.
Less Code – As the code is shared between the client side and the server side, there is much less code required as against Single Page applications. This makes it a lot easier to develop as well.
Another major factor is the fact that Isomorphic apps can be easily maintained. As there is no need for duplication of application logic between the front end and the back end, it makes handling of even complex applications much easier.
A lot of these benefits make Isomorphic apps very popular among developers, as they all point in one direction – that is, making development easier. They also give the expected results, and that put together with less coding, makes it a favorite among developers.
As for the users, speed and efficiency are the essential drivers. If you have an application that loads fast and gives excellent features, what more do you need?
The future
Node.js seems to be becoming mainstream with most organizations around the globe. This means that it is slowly becoming inevitable that web apps share code between the front end and the back end. Isomorphic JavaScript is essentially an array that may start with simple sharing of templates and then go on to even handle an entire application's logic. Applications that live on the traditional back end can also use Isomorphic JavaScript by creating sensible APIs and making it exist along with Node.js. Thus, "Isomorphism" is slowly but surely taking over browsing and soon, there will be a time when not a single advanced web app exists, that does not make use of some JavaScript running on the server.
Tiny flaws
Just like any application, there happens to be a little flaw with Isomorphic apps as well. It's just that debugging is a bit of a problem for such apps. There is probably a need to use separate debuggers for the server side and client side of the application. Like for example, for the server side, a node.js debugger would be sufficient while for the client side, maybe the web browser's debugger would do. It depends on the kind of application as well.
Another possible difficulty could be in managing the settings on both sides. For example, the setting for the server side such as API keys and for the client side like the hostname of resources used such as CouchDB, could vary according to the production environments and it could be quite a task managing them.
Conclusion
Just like any other application, Isomorphic applications have their own share of advantages and disadvantages. In spite of the minor flaws, these apps are definitely increasing in popularity with each passing year because of its ease in development and speed. It is an exciting technology that comes with the option of various isomorphic libraries available, that can be chosen according to the scenario. What do you think about Isomorphic applications? Share with us in the comments below.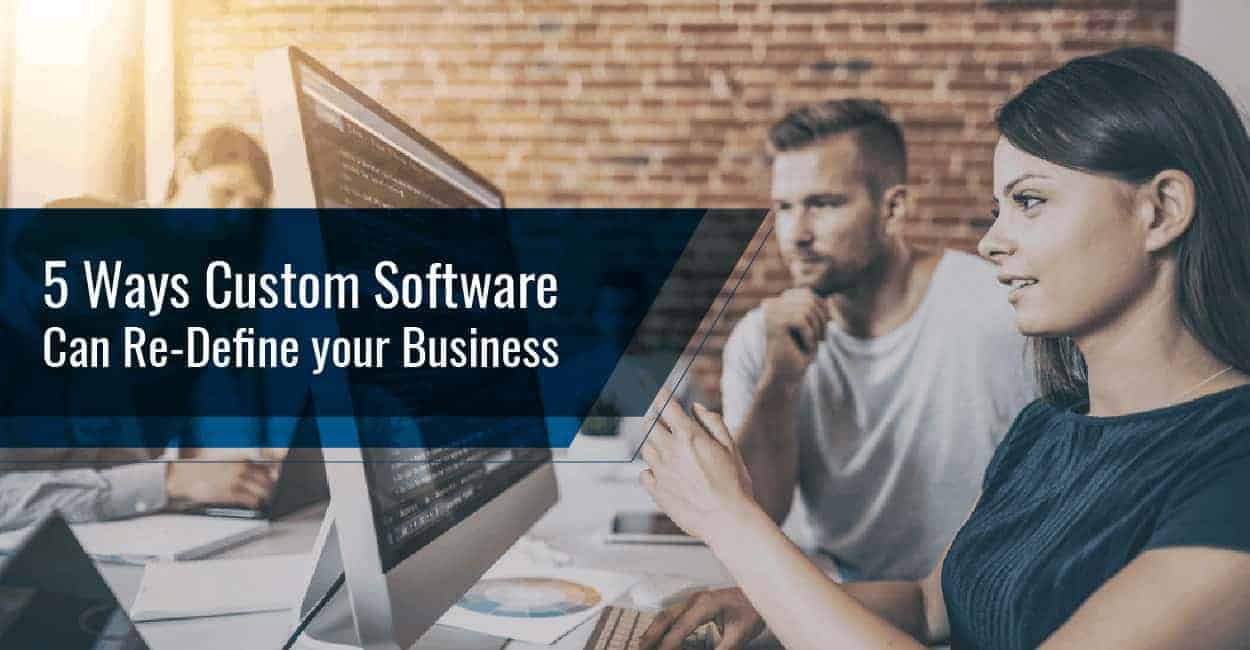 Feeling particularly jubilant today? You think you have an idea that could possibly shake or break and remake a preexisting idea that has been widely accepted as the "norm" or "The current in-thing"? Well, I hope you take that idea of yours and give it a life. I hope even more that your idea becomes accepted as the new norm.
Wait, if that idea of yours has anything to do with Information Technology, let's discuss it a little more…
If you have already tasted success, you must be enjoying your 15 minutes/days/months of fame, but I sincerely hope you are not thinking of riding off into the sunset. Why? You see, by now that idea of yours has had its genes tweaked, dressed up in fancy new attire, given a new name and stands a pretty good chance of being cast in the sequel to your blockbuster movie; only this time it's not you who is in the director's seat. You have got to up your game else you are down and out for the count.
Why Orkut went to the grave and Facebook is still young and dynamic
Let me explain with a few examples. Hi5, Zorpia, Orkut and many more social networking sites once enjoyed a good user base till something else came along, took what was already there, made it better and nuked the competition. Why has Facebook held the pole position among the social networking sites for almost a decade? There may be many reasons for this, but I think it's mainly because Facebook never stopped trying to stay relevant. The Facebook mobile app is updated every 2 weeks for crying out loud! And updates to the website are rolled out daily. What was first a slick new social network, got regular doses of steroids and augmentations. The wall, news feed, privacy settings, etc. are all features that kept it in the game and relevant. It's not like they never got anything wrong, not every new feature was entirely original (for eg. The tagging and tapping as in Twitter), nor did every once-popular feature enjoy a 10 year lifetime. By listening to users and by studying user analytics, Facebook quietly discontinued features that didn't have much activity and introduced new features that were trending or set a new trend.
You may have the next WhatsApp-like app, but there are plenty of other apps that now have the same functionality.
How to make your idea future proof?
If your App was a smash hit in 2012 when iOS 6.x and Jelly Bean was cool, you need to update the look and functionality of your app to better suit iOS 8.x and Lollipop in 2015. That is how you stay relevant. Study the competition, listen to your users and be in sync with the times. So give your tech full body armor, a mini-nuke launcher and wings (or at least a jetpack) because not all tech is as reliable and future-proof as the T-101. We are fresh out of body armor, mini-nukes, wings and jetpacks here at Fingent but sure can help you out with technologies that we constantly attempt to make future proof.
From a recent survey conducted by the National Association of Realtors (NAR), it was found that only 27% of agents and 21% of brokers have invested in technology in the last 12 months to improve their business efficiency. Some of the major areas of investments were for updating existing software systems, databases, CRM solutions or purchasing hardware such as electronic tablets.
So, there is a lack of usage of technology among real estate companies, as is evident. This could be the reason why most companies lack efficiency.
Using appropriate technology for the various activities in your business could make a huge difference. If you still depend on traditional methods of management for your processes, you could be making a big mistake.
Here are some mistakes you might be making in your real estate business:
In Marketing and Sales
Lack of a proper method for management and aggregation of leads – Leads get generated from various directions in a real estate company dealing with sales and marketing of properties. They make use of several listing sites like Trulia and Zillow and other MLS sites. So the leads generated are all over the place. There is no proper method to aggregate these leads. This causes confusion and even loss of opportunity sometimes. This is where technology could be used to manage the leads generated and ensure that the right leads are followed up.
Too much time being taken for conversion of a lead into a sale – There are 2 areas of concern in this regard.
One is the time taken to reach the prospective client after generating a lead. Most companies take too long to contact the lead. You should contact them as quickly as possible or else your competitor is going to get them.
The second concern is the lack of a proper method to show the client all available options of properties to choose from. For most companies, there is no proper database of properties to show the clients, as and when they require. The lack of a proper database causes delays in finding other options for the clients in case they are not satisfied with one.
Again, technology could solve these two issues. There could be a mechanism to automate contacting the lead once generated and there could also be a mechanism by which the prospective clients get to see options at their convenience, preferably on a mobile device or tablet.
After Contacting a Prospective Client
Inefficient handling of initial paperwork – Most companies make the mistake of making it difficult for the customers to fill out the application etc. If the process is complicated, chances are that the customer might ignore it. Technology can help make the whole process faster and easier for the customers. Online information capture can be a quicker way. Of course there are others.
Lack of a proper method for keeping track of leads contacted – As the leads are contacted, there should be a proper way to keep track of the ones engaged with and the ones not contacted at all. Most companies fail to keep track. As a result, they do not know whether they are losing out on contacting any or whether any client should be followed up with. Organizations must utilize advanced technologies to keep this on track. Once the process of paperwork is also made quicker, then the whole process of initial engagement with the clients also becomes faster. There will be lesser chances of losing out on leads.
Collection Of Payment
Lack of a proper method to manage collection – Whether it is leasing out or renting, the collection of the payments from the tenants, when they become due, is something that has to be managed with utmost care. All payments have to be collected on time and if there are defaults, they have to be followed up effectively. Most companies fail to do so. There could be a mechanism to keep track of all this.
Lack of an efficient payment method – The tenants need to make the payments on time and for that, they need to have an easy and efficient method by which they can make the payment from wherever they are, preferably from a mobile device. There could be a mechanism to facilitate that and integrate it with the tracking system for better efficiency.
Maintenance Management
Lack of a proper method for management of maintenance issues – As and when maintenance issues arise, they need to be solved as soon as possible. Otherwise, it will lead to dissatisfaction and complaints on the side of the tenants. Most companies make the mistake of taking too long to address an issue mainly as a result of not notifying the right people on time. Since there are several people involved in the whole process, it can cause further problems. There could be a mechanism to automate the whole process right from the raising of a ticket by a tenant to contacting the relevant vendor to fixing the problem. For this purpose, there should also be a proper database of vendors available to the companies, again something which most companies ignore.
Credit Verification
Inefficient methods of carrying out verification – Before choosing the tenant, the credit verification has to be done for the prospective tenants. Most companies follow the manual method of having the pre-tenancy form filled out by the tenant, then subscribing to a credit checking agency and then requesting for the credit report. If all these processes are automated, it would be much simpler and would save a lot of time.
MIS and Reporting
Inefficient management of various departments – For the management to look into all these aspects in a real estate company, may be a difficult task. Most companies fail to make use of Management Information Systems for this purpose. If the manager has a system to keep a check on the different areas of the company and generate relevant reports on the activities of each department, it can easily be made sure that efficiency is maintained at all times.
Cloud Computing
Not making proper use of the cloud – Cloud computing makes it possible for any concerned person to access their relevant information, from anywhere, at anytime. Most companies do not make use of this facility. All the information is usually stored in several places to make it accessible. As a result, there would be confusions. To avoid this and to cut overall costs of storage, cloud computing is an efficient method.
Technology is slowly, but definitely becoming mainstream. According to surveyed respondents of the PwC, the overall fear factor about technological disruption is easing. Most issues faced by real estate companies can be solved with technology. Life of a real estate professional would be much simpler if technology is used.