Tag:
warehouse automation
How does a Warehousing Management System Simplify Operations and Help Your Business Scale?
A Warehousing Management System is a software application that controls and manages the operations in a warehouse. It can either be a standalone system or part of the Enterprise Resource Planning (ERP) system.
Additionally, most consumers today want to buy anywhere and return anywhere. So, businesses must have the ability to respond quickly with Warehousing Management Software that optimizes the fulfillment capabilities. 
A modern WMS solution:
Guides inventory receiving and put-away,

Optimizes picking and shipping consignments, and 

Advises inventory replenishment. 
Simply put, the solution offers visibility into a business's entire inventory and manages the whole supply chain fulfillment right from the distribution to the store.
While many companies have ERP or Order Management System (OMS) systems that include warehousing functionality, companies can outgrow their warehousing and distribution functionality capabilities by implementing warehousing management software.
In the past, many small and mid-sized companies wanted to increase the functionality of the warehousing management system. However, the entry-level costs were excessive. Today, with cloud-based platforms, the deployment and operational costs have reduced drastically.
Read more: How Transportation Management Systems Benefit Third Party Logistics (3PL) Service Providers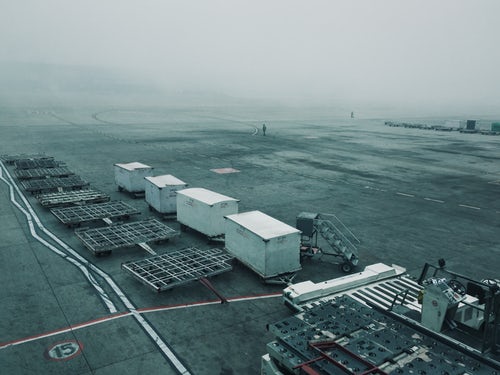 This article discusses the various benefits of a warehousing management system that can support your growing company.
Why is a Warehousing Management System better than a traditional order management system?
There's no denying that both OMS and ERP systems have warehousing and distribution functions. However, they often lack critical functions such as accepting ASNs (Advanced Shipping Notice) or managing the inbound receiving docks.
Additionally, the traditional system can become obsolete if your company runs several distribution centers. It will not be easy to manage multiple warehouse inventories if you don't have a warehousing management system. It is also true when retail companies need small parcel shipping for omnichannel commerce like a "ship from a store" or to "manage inventory in stockrooms" in addition to the central warehouse. In such cases, a warehousing management system is a must as they are built from scratch with multiple distribution centers in mind.
A WMS manages activities and functions across the warehouse and will help give you better control over managing the labor to improve the levels of efficiency. Warehouse management software improves inventory visibility, makes it easy to track shipments, monitors expiration dates, and performs cycle counts.  
Most OMS and ERP systems are not effective in reporting employee productivity and throughput by job function. The most significant benefit of being barcoded throughout the DC processes or using voice technologies is identifying the work performed by an employee by job function. On the other hand, a warehousing management system improves the company's gain as the cost of labor increases.
Additionally, most OMS or ERP systems are selected and implemented to improve other departments such as contact centers, accounting, marketing, etc. Warehousing management software will ensure the distribution center organization grows, controls costs, gains efficiency, improves customer service, and extends the life of the OMS or ERP.
Read more: Logistics Management Software – Everything You Should Know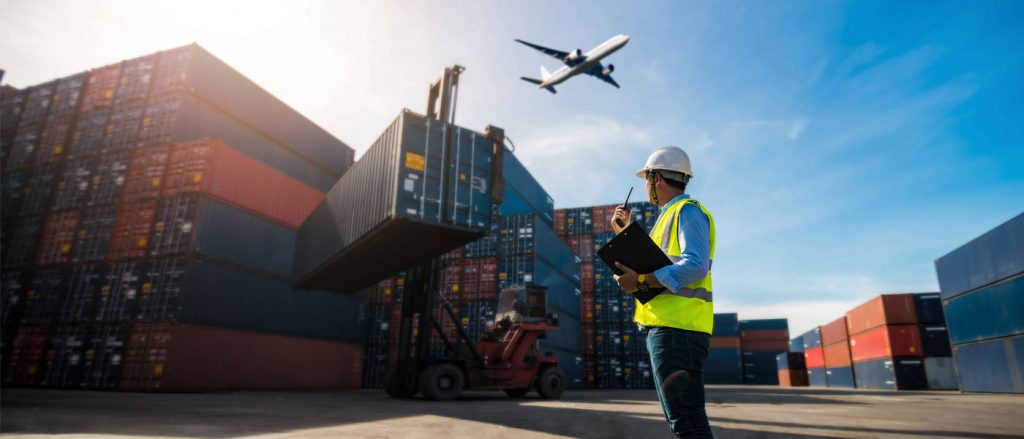 What are the benefits of a Warehousing Management System?
1. Receiving and marking
Typical functions of a WMS include ASN and EDI transactions, carrier scheduling of dock appointments, and receiving and putting-away personnel. Additional functions include:
Identifying forward and bulk locations after receiving the product and quantity on hand

Creating barcodes for pallets and carton labels

Ability to record any vendor or carrier damage claims upon receiving

The capability of both paper and paperless receiving

Identifying special processing of product before put-away process

Eliminating the put-away process by cross-docking from receiving to packing

Resolving any issues through status reporting of incoming receipts to warehousing and merchandising staff
Quality Assurance(QA):
Store product specifications for QA

Support vendor compliance programs and report a vendor scorecard, on-time delivery, errors in shipment and receiving, and more.

Store vendor, product, SKU sample testing criteria

Marking direct, retail, and wholesale customer print and ticket formats
2. Put-away
After receiving the inventory, products have to be either cross-docked to packing stations or shipping to fill backorders or put-away. A warehousing management system can help identify storage type, open bin/slot locations, cubic capacity, and more, along with profile characteristics and cube required. Many warehousing management systems will have "directed put-away" options based on products. Storage parameters, system rules, and velocity functions may be available in a few smaller warehouse management systems.
3. Slotting
Slotting products is one of the most significant benefits of warehousing management software. It assigns SKUs to pick locations based on various factors such as size, sales, velocity, weight, category, and more. Sometimes, slotting functionality is available through add-on modules from some WMS vendors at an additional cost.
The slotting functionality reduces picker travel time and recommends changes in bin or slot size requiring less replenishment, thereby improving productivity.
Velocity reporting enables personnel to re-slot primary locations to get more space or change fast-selling items to the "hot pick" slot locations. Advanced operations can use dynamic slotting functionality.
4. Automates restoring of forward pick
A WMS automates refilling of primary or forward pick storage from bulk before the next set of orders is directed to the floor for picking. It reduces warehouse backorder costs and lost time.
Sales velocity data helps plan the size of the forward pick storage according to the item to reduce the number of replenishment tasks. Also, a product's demand replenishment functions trigger recommended stock movement in an automated way.
Read more: How Robotics in Logistics Helps Improve Supply Chain Efficiency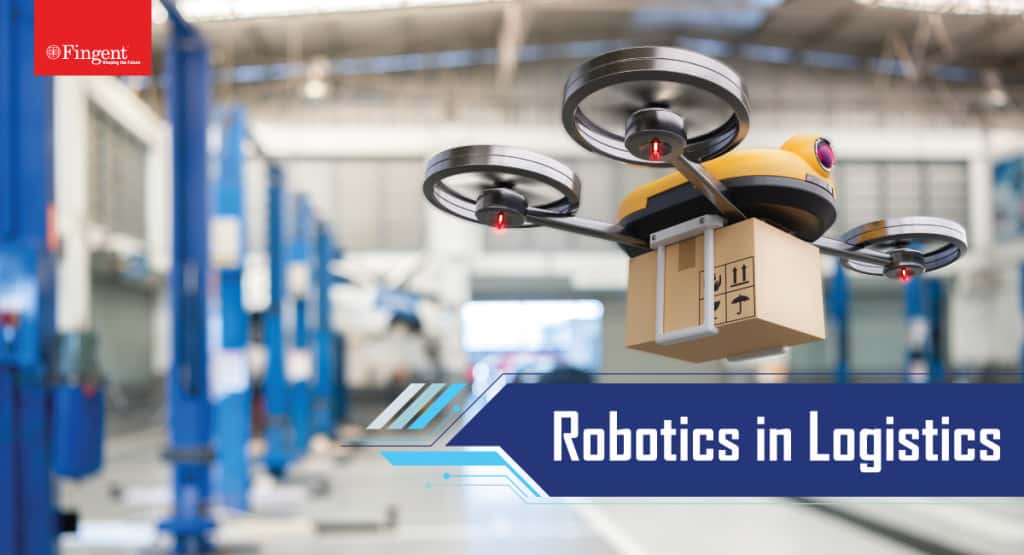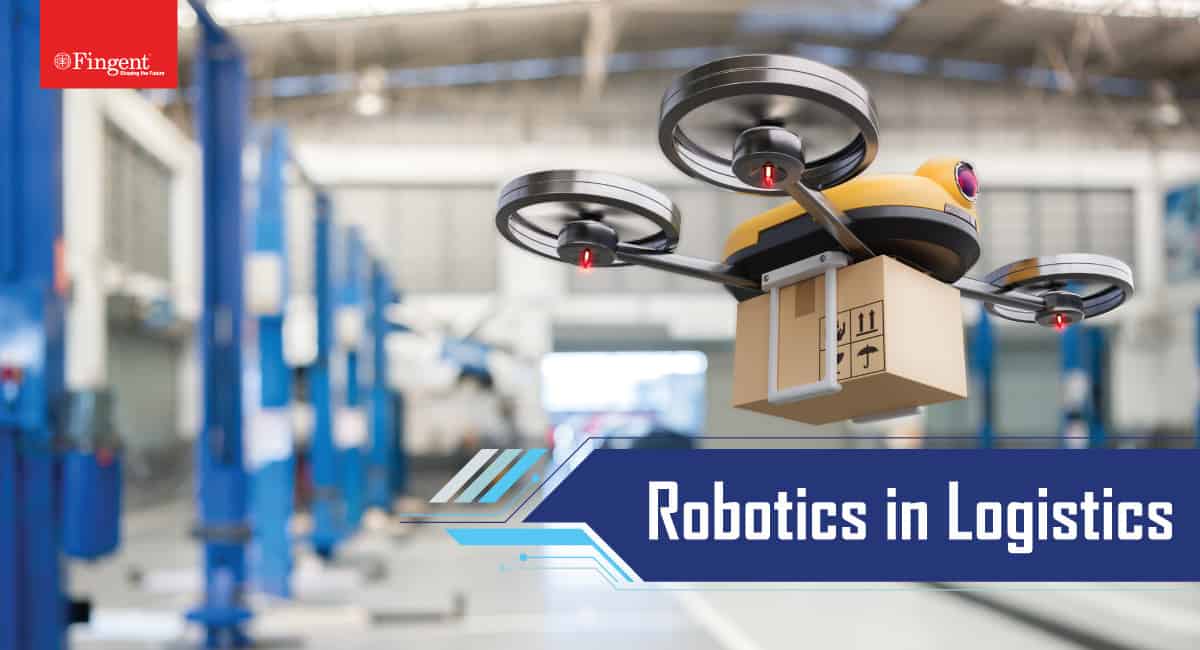 5. Assembly
Most warehousing management software provides several functions such as work orders, kitting, assembly control of labor and material costs, and more. Other functions such as a single-level bill of material (BOM) or a multi-level BOM and managing component inventory assignment through the work order process are also available.
Other options such as tracking inventory usage and sales at the finished kit and component level, tracking labor usage by work order and assembled product, and also about work in progress reports are available. While ERPs may have a comparable function, it is not the case with OMS.
6. Packing
Packing is as crucial as picking in fulfillment of small parcel eCommerce. To gain customer satisfaction, consider the "pack confirm" verification process in your operations. You can pull aside all missed picks, and incorrect order quantities for correction through the "pack confirm" process. Many warehousing management systems can print-on-demand customer documents, assembly directions, and shipping labels and support the insertion of promotional materials.
Case Study
Optimizing last-mile delivery: Software suite development for an e-commerce locker company helps gain 50% reduction in internal workload.
Download Now!
Watch video: How custom-developed web app, enabled smarter locker management.
Today, most businesses struggle to keep pace with customer demands. Thanks to the ongoing COVID-19 pandemic, the demand has only increased. At Fingent, we provide you with custom software solutions that streamline business processes and save time and money. We help you develop custom warehousing management software for businesses that deal in logistics, shipping, transportation, eCommerce, third-party logistics (3PL), and more. If you want to discover our services further, please chat with our consultant. 
SAP helps increase warehouse management productivity with voice picking!
Voice technology has been there for a while and is here to stay. Its increasing adoption among warehouse distribution centers has led to increased accuracy, improved productivity, and training time reduction. Supply chain executives report attaining a 50% decrease in picking errors and a typical ROI in less than one year with voice integration. 
In retail warehouses, complex facilities such as inventory control are vital, with several picks to be performed every hour. The warehouse employees should be an efficient and accurate while 'picking' as wrong picking can lead to incorrect deliveries and affect customer satisfaction.
To improve staff accuracy and speed of pick, warehouses can consider "Voice Picking" technology. Voice picking is an extension of the Warehouse Management System (enhanced by additional software and hardware) that allows transferring instructions to the warehouse operators using earphones and microphones. Voice Picking uses a wearable computer that includes a headset and microphone so that the order pickers can be instructed on what items to pick from where and later confirm their actions verbally into the Warehouse Management System (WMS).
Read more: How Robotics in Logistics Helps Improve Supply Chain Efficiency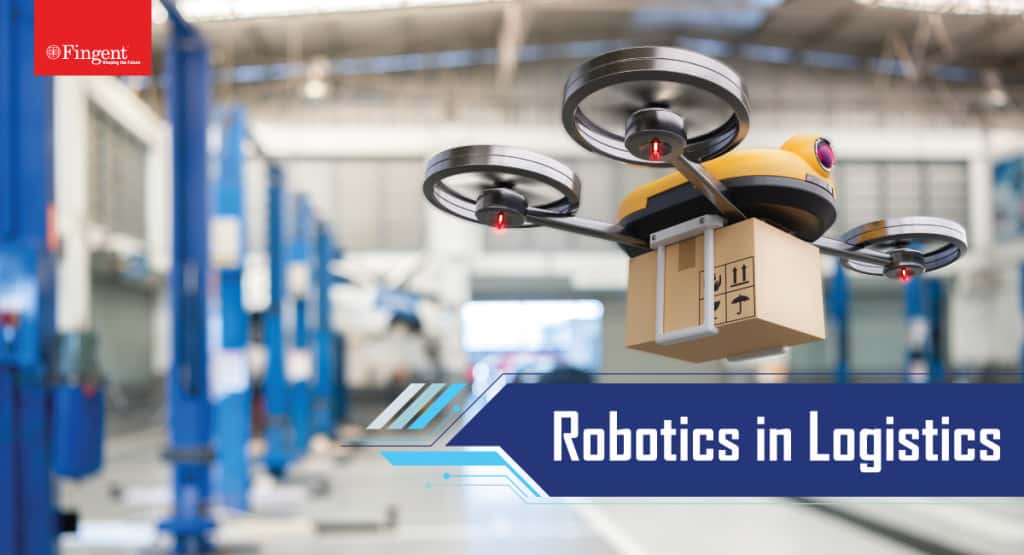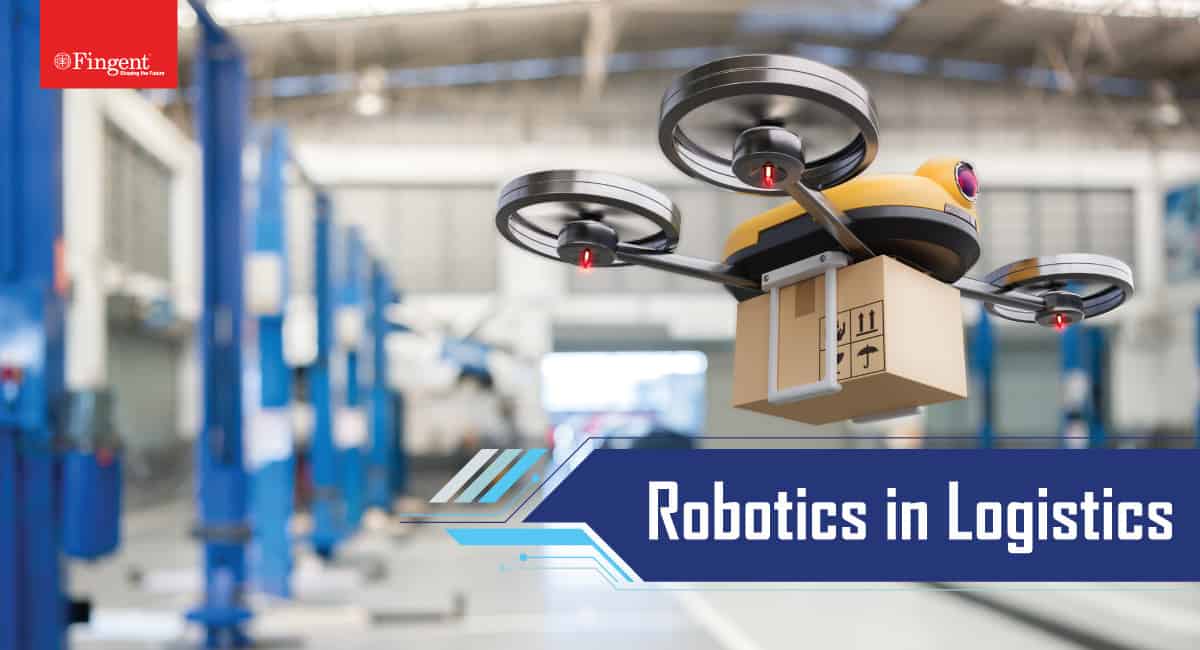 Benefits of Voice-picking
A voice-picking system creates a hands-free, heads-up workflow. Unlike the traditional warehouse order picking, where you need to stop to read, scan, or punch keys, the voice-picking system allows users to listen and speak efficiently. Some of its benefits include:
Productivity improvement

Reduction in errors by 25% or more

Decrease in accidents as operators rely on eyes and hands-free technology and hence are more aware of the surroundings

Cuts training time
How is voice-enabled warehouse operation helping during the COVID-19 pandemic?
In the last few months, warehousing and logistics have been hit hard. While there was enormous pressure on the warehouse to execute deliveries quickly due to increasing customer expectations, COVID-19 has caused further disruption. 
Logistic companies have had to evaluate options and make changes across transportation modes, considering delays, interruptions, and price changes.
According to a survey from August to September 2020, about 32,200 jobs were added to the warehouse and storage sector. Thanks to voice and device technology! Voice integration helped address the labor shortage and equipped new workers. Here are a few benefits of voice-enabled warehouse management. 
1. Efficient onboarding
New workers can pick up their barcode scanner or mobile device and begin their work with minimal onboarding time. Latest device upgrades offer improved designs and user-friendly interfaces. Whether a Windows 10, iOS, or Android device, workers can choose the device they like. This flexibility helps simplify the training and onboarding process of new workers, optimizing workforce management, and making it a more efficient experience.
New workers can get started quickly without the need for lengthy training processes. With voice-enabled applications, you can reduce the training time from several hours to just a few minutes.
2. Increased productivity
Voice capabilities are helping workers to keep pace with the high volume of orders. It helps them cope with the increased pressure to meet soaring demands, reduce training time, and use the hand-held devices of their comfort.  
3. Higher accuracy
With hands-free wearables and voice picking, workers don't need to stop frequently to check their devices. It will reduce errors and allow pickers to complete more orders within the same timeframe with improved speed and accuracy.
4. Improved safety
The coronavirus has made "contactless" mandatory. Voice picking can eliminate many physical touchpoints that can lead to virus exposure. Minimizing surface contact is one of the best ways to protect warehouse workers.
Read more: Contactless services: The new retail norm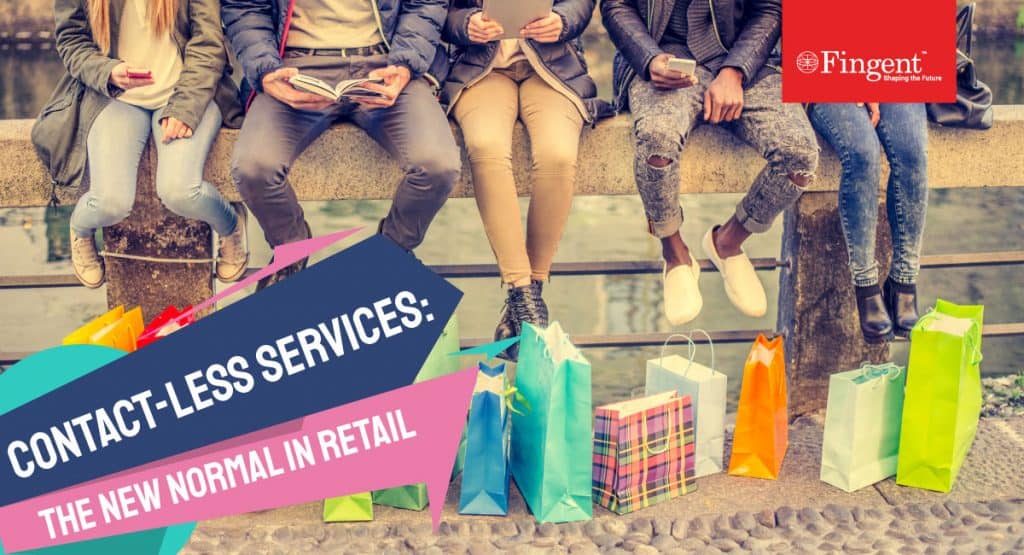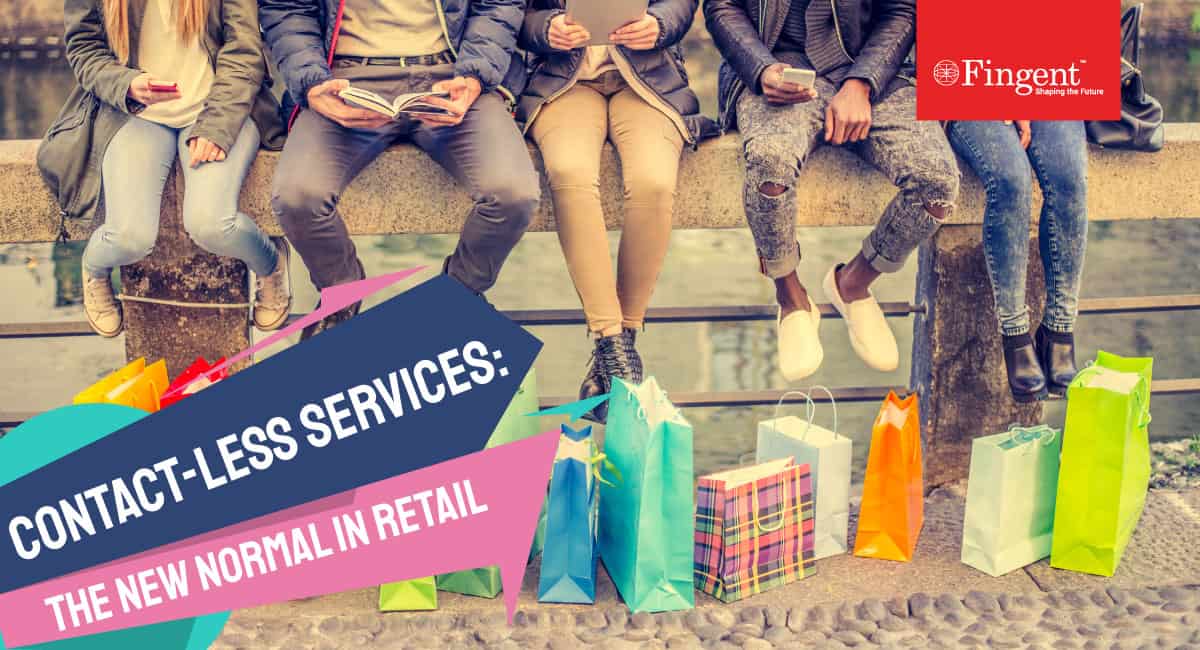 How does SAP help voice-picking?
SAP's open architecture supports several voice integration methods that help users achieve immense productivity and accuracy. If your business is running on SAP's Extended Warehouse Management (EWM) solution or Warehouse Management (WM), voice can be easily integrated. It results in the seamless integration of ERP with your warehouse management solutions and voice. Ultimately, the accuracy, productivity, comfort, and safety of all your warehouse processes will improve. It helps distribution centers deliver on time, achieve deadlines, and scale.
Read more: SAP Preconfigured Solutions Boost Efficiency Among Industries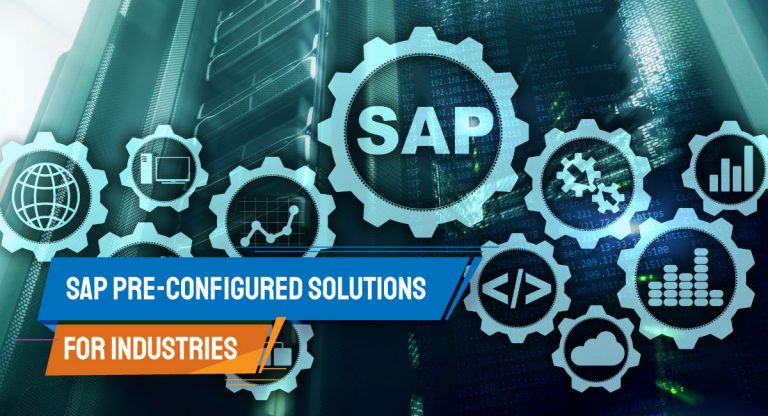 Today, voice integrated into SAP has become an essential tool for many businesses. SAP's voice picking provides superior ergonomics, eliminates distractions, and allows users to focus on the task. The voice technology is specifically designed to provide voice recognition in noisy environments. The noise cancellation ability helps lower warehouse background noise, such as truck horns, pallet drops, and conveyor system mechanism.
Additionally, the technology helps overcome language barriers as most systems come in more than 40 languages allowing users to interact with SAP most naturally and effectively.
Voice with SAP can quickly scale with your business both when your business grows and when you need to accomplish seasonal peaks. With SAP's explicit instructions, you can add new employees' onboarding time and capacity without any complex changes to the given infrastructure.
Download Our Case Study: How Fingent automated integration between SAP SuccessFactors and SAP S/4HANA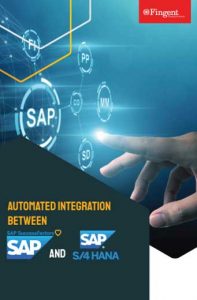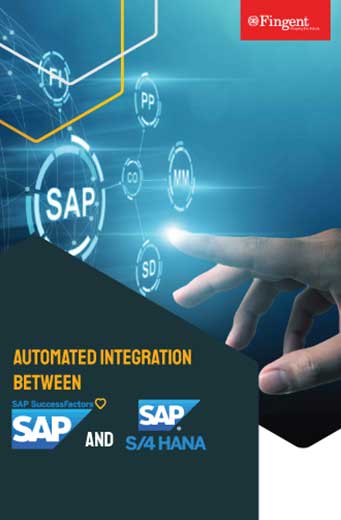 To conclude
As the economy battles to overcome uncertainty, using safe, cost-effective solutions, embracing advanced technologies like voice-enabled applications are imperative to sustain. Additionally, with COVID-19 showing no signs of ending soon and the world shifting to contactless shopping, embracing voice-enabled applications makes sense from an economic and physical safety standpoint.
No other technology has impacted the logistics and shipping industry like voice in the recent past. Extend your logistics and fulfillment processes by making voice technology a vital ingredient of your company's IT strategy. Contact us now to get started. 
Logistics is a precision business, where success depends on making accurate moves at the right time. A high level of contextual awareness, backed up by highly optimized processes are the essential ingredients of success. Efficiency is the end result, which comes as a result of such heightened levels of workflow optimization, allowing companies to streamline their logistical operations right from its core. Here are five trends logistics managers need to co-opt to their business immediately, for success in a highly competitive and challenging business environment.

Related Reading: Having a clear picture of the challenges involved in logistics management will give you an overall insight into the industry. Read on to know more about it here.
1. Warehouse Majors Invest in Automation in a Big Way
Today's business has increasingly become fast-paced. Highly demanding customers seek instant gratification on one side, and businesses, in a quest to do more with the finite resources on hand, try to optimize and accelerate their supply chain, on the other side.
All this means not just larger volumes to process, but also a significant increase in the number of issues warehouse and logistics management needs to deal with in a day. Side-by-side, competitive pressures mean wafer-thin margins, leaving warehouses bereft of the luxury of spending more to cater to the increased workload.
The solution to overcoming such challenges is automation.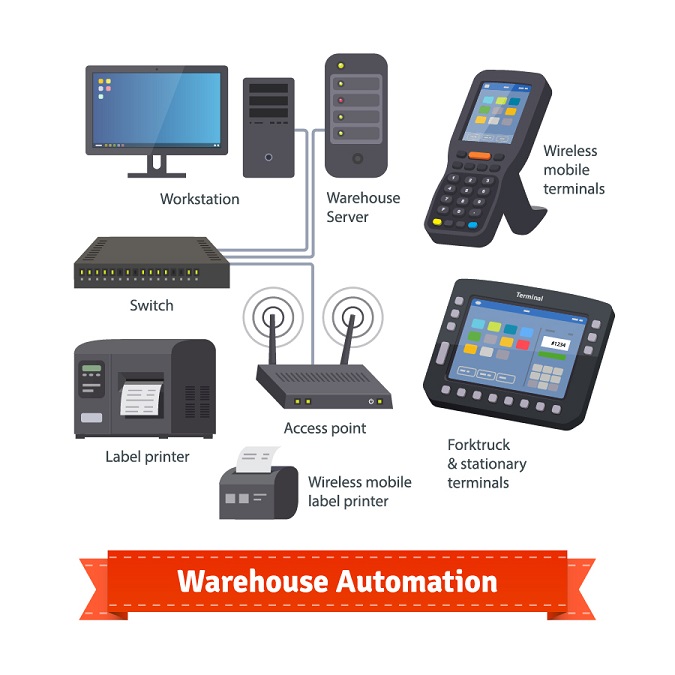 The single biggest task for warehouse executives is determining fleet deployment, matching fleet deployment with cargo based on loading capacities, fuel consumption, and more. Another critical task is monitoring fleet movement.

Automating these functions, by using the latest software to intelligently route different data sets and data streams improve accuracy, leaving the managers free to focus on other things where their core competencies and interventions would be more productive. Such warehouse automation solutions improve the efficiency, accuracy, and velocity of warehouse operations manifold.

Major logistics players are already adopting warehouse automation in a big way to move things. Amazon's KIVA robots grab items from shelves in a highly efficient manner, and its yet to be released automated drones will deliver items to addresses within 30 minutes of an Amazon center.
Uber, Waymo and other companies are already undertaking successful test-runs of self-driving vehicles such as cars and trucks, indicating the shape of things to come.
Related Reading: Understand more about how emerging technologies like AI continues to redefine the logistics and supply chain industry here.
2. Logistics Providers Make Better Decisions with Big Data
Big data analytics unlock a wealth of possibilities for enterprises. For logistics companies, insights from big data are invaluable in optimizing routing, identifying perennial bottlenecks in the supply chain, and streamlining the flow of goods and resources at the warehouse.

Real-time traffic, climate, and other data could identify the best route to a destination, factoring in route congestion, diversions, fuel prices, and much more. Predictive analytics help identifies whether the addressee is likely to be at home to sign for the shipment, avoiding repeat visits, and more.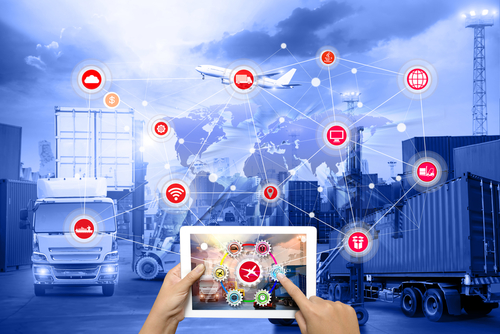 Logistics major UPS saves 10 million gallons of fuel and emits 20,000 tonnes less carbon dioxide, while delivering 350,000 more packages every year, ever since they started to apply big data analytics in their routing.
Several logistics players use big data analytics extensively to improve last mile delivery. The last mile of the supply chain is known for being inefficient, and cost up to 28% of the overall delivery cost of a package. Logistics players may apply big data to unearth patterns at play to optimize delivery routes and strategies and identify the best delivery modes and time for any specific address.
A whopping 98% of 3PLs regard improved data-driven decision making as essential for successful supply chain activities and processes.
Related Case Study: Restructuring of existing processes centered around an enterprise mobility solution has become the need of the hour. Know more about how we helped a logistics company streamline and restructure their processes to facilitate better communication and drastic speed improvements.
3. Omni Channel Logistics Facilitates Smarter Deliveries
Today's consumer journey typically moves across channels, based on their preferences. The various channels operate independently, and even as businesses try to optimize the experience across the various channels, variation in service levels, pricing, and customer experience, are inevitable.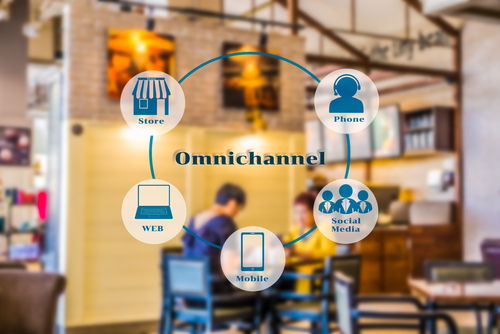 The omnichannel approach entails convergence of the hitherto separate channels into a single seamless channel, using a central hub to route all movements, and using different channels for delivery, as appropriate. The orchestrated product flow delivers a highly personalized shopping experience. However, delivering a consistent customer experience across different channels is challenging, and makes the omnichannel approach more complex than the multi-channel approach.
Effective knowledge sharing on a real-time basis is critical to the success of the omnichannel approach. A critical requirement towards this end is transparency, to make explicit the status of the inventory and shipment in real time. Significant effort and investments to create cross-channel visibility and establish sound business rules are essential prerequisites, as is a warehouse management system (WMS). Different stakeholders in the ecosystem, such as logistics provider's, warehouse, and shipping service usually have their own WMS, accessible by the logistics provider through a portal.
Streamline Your Logistical Operations
Fingent's expertise in crafting innovative software solutions helps measurably enhance the efficiency of your logistical operations. Get in touch with us today to implement the right solutions for optimizing your logistics and supply chain processes.         
Get A Free Quote!
4. Making Collaboration Work
The role of robust collaboration can never be understated, especially in today's supercharged business environment where tasks are complex, speed is of the essence, and any delays can have huge implications, if not lost business. Moreover, the supply chain is now increasingly becoming global, and no single stakeholders can realistically hope to cover all ground. In such a scenario, successful supply chain relationships deliver not just economic conveniences and cost efficiencies, but also the ability to meet customer demands in double-quick time, and realize agility in business operations.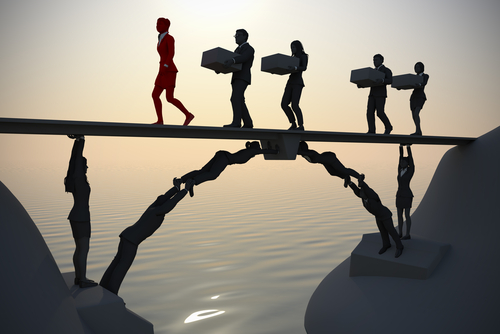 In fact, successful collaboration can make the difference between long-term sustainability of the business and short-run dissolution. As competition increases, supply chain partners are toying with several innovative ways to make collaboration work for mutual benefit. Such innovations may take the form of new products or processes, but needn't always be big breakthroughs. It could also be innovative combinations of existing tactics, relevant for the specific market.
5. Moving to Service Chains
A supply chain is an ecosystem of people, enterprises, activities, information, and resources, working in a coordinated way to move the product from one stage to the other, from supplier to the customer. However, a well-oiled supply chain, though indispensable, is no longer enough in today's highly competitive business environment. Businesses are forced to focus on strategic quality management, aimed at re-engineering inefficient work processes and continuous quality improvement of existing processes.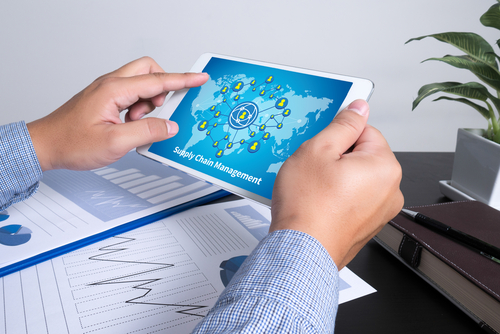 The complexity of the supply chain is in direct proportion to the complexity of the business. The overriding aim of moving to service chains is to reduce such complexities and ensure faster and efficient delivery of services, which would contribute to seamless supply chain operations. Ways to achieve such a state include setting up of a network of strategic centers facilitating same day deliveries, deploying intelligent warehouse automation solutions for forecasting and planning, instituting a comprehensive supply chain technology encompassing all bases, and more.
Doing so requires a sound technical partner to deliver warehouse automation solutions, and other supply chain technology to further supply chain efficiency, crunch big data, and more.
Digital Logistics and Supply Chain Trends [Source:SAP]