Category:
Application Security
How to improve business efficiency with voice app?
Your company's apps are losing attention. It's not 2010 anymore. Simply telling your customers that you have a mobile app doesn't impress anyone. It's become a standard expectation. There are more than 2 million apps available for Android in the Google Play store and nearly the same number in the Apple App Store. As your app gets less and less use, your company is more likely to be ignored and your app uninstalled.
Three Traditional Mobile Best Practices That Dull Your Edge
Let's review what used to work in building engaging mobile apps and why those tactics are no longer enough.
Releasing new features. An app that goes months without updates looks abandoned. So you should push updates for new features and bug fixes regularly. Unfortunately, every mobile app worth its salt is already updating frequently. Simply keeping up is not going to set you apart.
Responding to reviews. Monitoring the reviews end-users leave for your app is a good source of new ideas. Responding directly to end-user feedback by launching fixes is a good idea. It is also a common idea that most other companies have already implemented.
Staying current with security and privacy expectations. Consumer data privacy concerns have never been higher. GDPR (General Data Protection Regulation) in Europe and increasing regulation in the USA (e.g., the California Consumer Privacy Act 2018) means the minimum security standard is going higher. The good news: Apple and Google are doing some of the heavy lifting in mobile app security for you. Fall behind with security and you will lose customers. On the other hand, simply keeping up with security threats and updates will not make you stand out.
If keeping up with those outdated best practices is not enough, what can you do to keep users coming back for more?
Apps That Speak and Listen: Your App Opportunity
Instead of getting lost in the app shuffle, take advantage of the latest developments in voice interaction. Thanks to Apple, Amazon, and Google, we've all become used to interacting with technology by speaking. In fact, there are over 100 million smart speakers currently installed in American homes according to an NPR survey. The true number of voice-enabled devices is much larger than that when you factor in mobile devices. Voice interaction with a mobile app gives a new and more intimate customer experience. That's why you should take advantage of this new capability.
Why does the growth of smart speakers matter for your company's apps? The popularity of these devices means that you do not have to worry about hardware. You just need to deploy your app to one of those platforms. Voice interactive apps are still new but don't worry – your company is not going to be the very first.
Before you speak with other executives about launching a voice interactive app, you should have some live examples in hand. Consider Capital One, the financial services company, which launched an Alexa skill (i.e., a voice interactive app made for Amazon's platform) back in 2016. Other financial companies have since followed their lead. On the Google Home platform, AutoVoice lets you set up tasks and create personalized commands. You can use these apps to control your smart home, order pizza, check your bank balance and more.

How do you jump into the world of voice interaction?
There Are Two Paths To A Talking and Listening App: Which Will You Choose?
There are two ways to join the voice-enabled app revolution. (Hint: One is easier.)
You can either follow the path forged by technology giants like Amazon and Google. Invest heavily in building a top-flight team of developers and launch a testing program. This approach maximizes your control over the app and gives you the most options for integrating it into your systems.
Bear in mind that there are significant downsides to building your app development team internally. Structuring this kind of app development capacity internally takes months if not years and comes at a considerable expense. After all, developers are well paid — PayScale ballparks the median pay for Android developers at $82,000. Quadruple that amount and you will nearly have built your full team.
Working with a custom software development team to build a voice-capable app is a better choice in many cases. Your IT managers set the scope and retain oversight for the project. But there's no need to use resources for recruiting or training since the team is already in place. By working with Fingent, you will benefit from our expertise in enterprise projects. We've collaborated with professional services firms like PwC and technology companies like NEC on development projects. So which path into the voice-enabled app revolution will you choose?
Cloud computing refers to the method of computing in which an interconnected network of remote servers is utilized for the execution of the operations such as storage, management, and processing of information. The business units in the current era are making use of multiple cloud computing services and techniques in an integrated architecture. There are various deployment and delivery models of the cloud which are amalgamated as one unit for the execution of business processes and activities. However, with the expansion of such practices, there are some security issues that have been observed.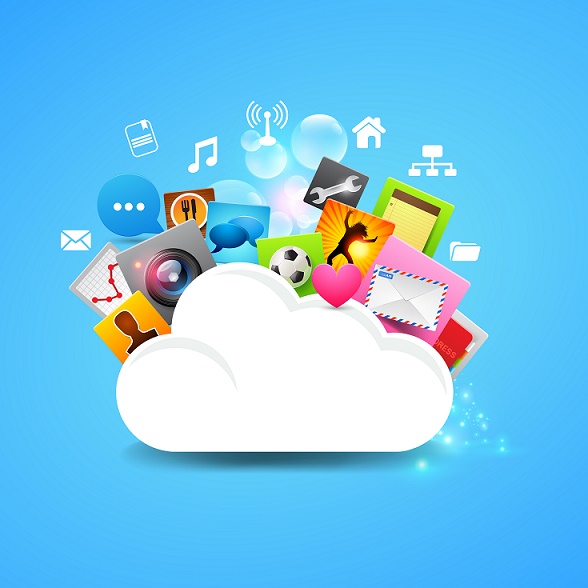 The security issues and occurrences are primarily associated with network-based security risks, availability, confidentiality threats and integrity risks. Events such as Denial of Service (DoS) attacks, malware attacks, message/media alteration attacks, spoofing and phishing attacks, man-in-the-middle attacks, and eavesdropping attacks are common in the multi-cloud environment.
Organizations are required to follow certain steps towards security to make sure that the security risks and occurrences are prevented, detected and controlled. The following security measures and steps shall be included in for achieving a secure multi-cloud environment.
Prioritization of Visibility:

The business organizations in the multi-cloud environment must ensure that they have complete visibility across all the cloud instances. Behavior-based monitoring shall be adopted for enhancing the visibility. Objectionable modifications and malevolent activities will also be highlighted with this process.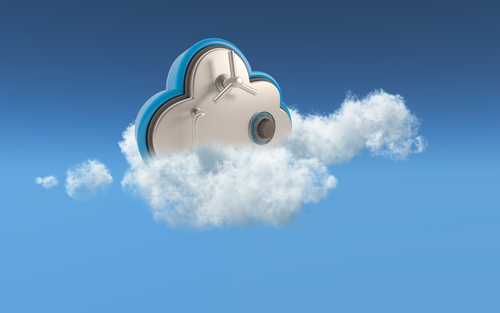 Adherence to the Best Practices:

In the case of the multi-cloud environment, there are various systems, devices, and networks that are involved. Each of these entities has a set of guiding principles and standards. The cloud security team must analyze and understand the best practices that are associated with each entity. For instance, in case of NoSQL databases present in the multi-cloud environment, it would be best to meet the compliance requirements, install advanced access control and authentication measures and promote database security for the overall security of the cloud.
Flexible and Secure Governance:

Governance is a critical element in any of the organizations. It is possible to establish trust and security across the organization only with the aid of well-governed systems. In association with the multi-cloud environment, the processes such as identity management, scheduling activities and resource allocation must be securely governed.
Encryption of the Data at Rest:

It is often witnessed that the business organizations enforce and implement the encryption of the information that is in-transit. However, the encryption of the information at rest is often not paid due attention. Such loopholes in security provide the attackers with an opportunity to get hold of the information at rest and misuse the same. It is, therefore, extremely necessary to encrypt the information at rest using advanced encryption algorithms.
Advanced Shared Responsibility Model:

Sharing of resources is one of the prime features of cloud computing, which gets enhanced in the multi-cloud environment. There are overlapping responsibilities and ideas that are often observed which may lead to the occurrences of loopholes in the security. Every entity that is present in a multi-cloud environment must make sure that complete justice is done to the shared responsibility model of the cloud. The allocation of roles and responsibilities shall be done in such a manner that there are complete transparency and ease of execution that is involved.

Network-based Security Controls:

Most of the security issues that occur in the multi-cloud environment have networks as the prime agents of the threats. It adds to the requirement of implementing automated and advanced network security tools and controls to ensure that such risks are avoided and controlled. Some of these tools include network monitoring tools, intrusion detection systems, intrusion prevention systems, anti-malware tools, and anti-denial tools.
Cloud strategy and planning has provided the organizations with the ability to enhance the performance, speed, and quality of their respective business operations and activities. With the occurrence of the security risks and threats, there is a poor impact on the business continuity and customer engagement. It is, therefore, required to include the basic and advanced steps to security to deal with the security issues and problems. These steps shall combine administrative, physical, logical and technical controls.

The use of security solutions that are available in the market will allow the organizations to achieve and maintain security in the multi-cloud environment. These solutions will provide an integrated security mechanism and will eliminate the need to deploy security measures for each of the cloud model and elements. Security concepts and requirements, such as information security, network security, and database security are now provided in a single package by the leading software solution providers while entrusting them for your digital transformations.
While security remains a pressing concern in the mobility space in continental Europe, UX is now emerging as a bigger investment area, in the English-speaking world of UK and US.
The increasing investment in UX syncs with the preferences of today's highly demanding customers, who value a hassle-free engagement, without having to struggle to consume information. Even users of enterprise apps now expect a visual appeal, or UX similar to what they find with games and other consumer apps.
Traditionally, UX and security have been inversely linked, with improvements in security often getting in the way of UX. For instance, the common requirement of having to reset password once in two weeks makes the account more secure, but impede usability. Similarly, blocking file download from an unknown IP address may prevent a hacker from accessing the data, but also prevents the user from accessing his own data when he needs it, on the move.
The best security is invisible, working away in the background, keeping digital assets safe without the user even noticing the workings. While the ground reality is far from such an ideal state in most enterprises, there is now growing realization that the tendency to push in too many security features, especially in an already stressed mobility space, can drive away users, or worse, prompt them to seek out loopholes.
The solution, however, is not to throw security out with the UX bathwater, but rather deliver a seamless UX yet uncompromising on any security considerations. This requires a change of approach, best exemplified by an allegory of locks. While the existing approach resembles adding more number of locks to a door, which while keeping trespassers away also makes it more difficult for the genuine user to get it, the new approach tries to offer only a single, but an unbreakable lock. Mobility investments are flowing in this direction.
One way to reconcile security with UX is the "security by design" approach, or building in security early in the development process, rather than co-opt it as an awkward extra layer in the end, akin to manufacturing a door with a deadbolt lock built-in rather than affixing locks after installing the door.
But what exactly is the difference, one may be left wondering?
Consider an approach where users need to enter their login credentials every time and access to a specific section or resource depends on the credentials provided and another approach where there is a tight control on what each and every user can see, based on a need-to-see basis incorporated at the design stage itself. A user, rather than being prevented from peeking at data, not for their eyes, may not be served with means to access to such data in the first place. For example, the sales team may be given an app that offers all sales data, but not information that pickers in the warehouse access through their apps, and managers have another set of apps, offering a far wider range of data and information.
Another approach to reconciling the divide between security and UX is through the hardware. A case in point is Apple's Touch ID fingerprint scanner and similar systems on Android smartphones. When hardware becomes the trusted security medium, UX can be spared from having to authenticating users. The assumption, of course, is only the right users will have access to the hardware in the first place.
Yet another approach is not to break it, but explain it. At times, there's no workaround for a security procedure that impedes a smooth UX. In fact, focusing too much on usability may be counter-intuitive, for what is the easiest and most convenient may not be in the best interests of security. A confusing interface may best be solved with a tutorial, a FAQ page, or some help videos, rather than breaking the interface for the sake of UX and impede security in the process. There is also the issue of writing earning message in a way users understand, focusing on the implications of an unsafe action, rather than harping on technical jargon.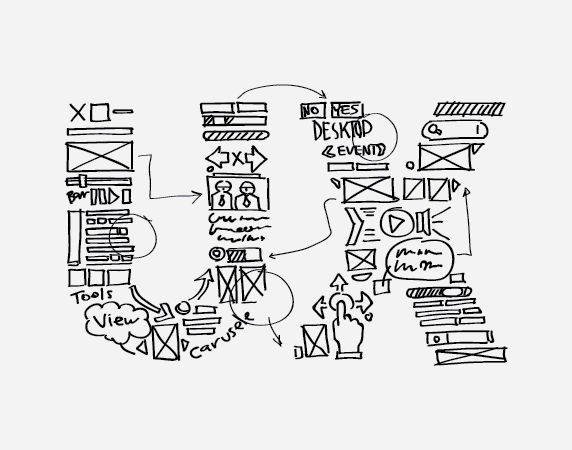 Security is all-important, but only if there are users available in the first place. A poor UX in today's highly demanding and competitive age would simply drive away users, making rigid security protocols self-defeating and redundant. Developers are widening up to this all-important logjam and investing big in UX, but such focus should be with the understanding that UX and security aren't necessarily at odds, and the duo even benefits each other.
Your best bet in developing state of the art mobility software that offers the best of both worlds is partnering with us. Our experienced and versatile team of developers understand both UX issues and security considerations and help you roll out software and apps that fit the bill perfectly.