Tag:
cost of mobile app development
A comprehensive guide to developing mobile apps in 2021 and beyond!
Introduction
Mobile apps – it seems like the world cannot function without them anymore! 2021 has seen a dramatic shift to online shopping. Increased reliance on the digital world pushes businesses to turn to mobile apps to tap a higher customer base. This makes it imperative for businesses to leverage the benefits of mobile application development. Regardless of their size, all businesses can use mobile application development to improve their revenues.
This blog will help you understand all that you must know about mobile application development. We will give you a basic idea of the app development process, different types of mobile apps, and the cost of developing mobile apps.
What is Mobile Application Development?
Mobile application development is the process of creating specific software applications that work on mobile devices. It involves creating installable software bundles, implementing back-end services, and testing the application on target devices. Mobile application development is also about the strategic process of designing, building, and launching a successful mobile app.
Mobile app development is a technique that leverages all the benefits a mobile device has to offer. This process takes into account the limitations of mobile devices and helps businesses to balance cost with functionality.
Types of Mobile Applications
Mobile applications are designed and developed with various frameworks. These include:
1. Native mobile apps
These are developed exclusively for a single platform written on one programming language for a particular operating system, for example, Android mobile apps or iOS mobile apps. As they are built to work on a specific OS or platform, native mobile apps are faster, more reliable, and offer offline capabilities.
2. HTML5 mobile apps
These apps help you enjoy the write-once-run-anywhere approach. Most of the Zoho apps are built using HTML 5. HTML5 mobile apps are compatible with cross-platforms and are cost-effective.
3. Hybrid mobile apps
These apps consist of back-end code and native viewer capabilities. Some of the world's leading apps, like Gmail, Twitter, Amazon, etc., are hybrid apps. Hybrid apps can take advantage of plugins that allow developers to access the native features of platforms. In addition, they are faster to develop and simple to maintain.
Read more: Hybrid Mobile Apps: When and Why to Choose It For Your Business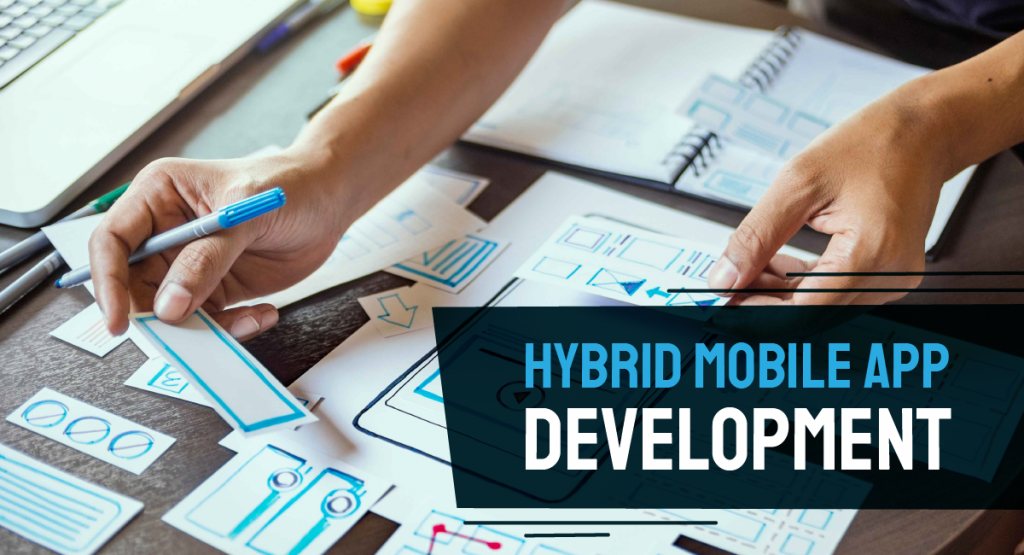 4. Progressive web apps
Progressive web apps operate in a browser but act like native mobile apps. This means that no installation is involved, and PWAs are secure, cheaper, faster, and easier to develop.
Each mobile application development approach has its own advantages and disadvantages. Hence choose a method that matches your strategy. Your choice will help you achieve the desired user experience and build native features needed for your application.
Watch video: How To Choose The Right Mobile App Development Approach 
Mobile Application Development Platforms
Two important mobile application platforms are iOS and Android. iOS is Apple's mobile operating system specifically built for iPhones. Android runs on mobile devices manufactured by Google and various OEMs. Though there are many similarities between the two, each of them uses a different software development kit. For example, some of the top Android programming languages include Java, Kotlin, C++, C#, BASIC, Lua, etc. Examples of leading iOS programming languages include Swift, Objective-C, React Native, Flutter, etc.
Besides Android and iOS mobile application development platforms, there are cross-platform development programs such as Apache Cordova, Xamarin, Ionic, Python, Ruby, etc.
Read more: Top Technologies Used to Develop Mobile Apps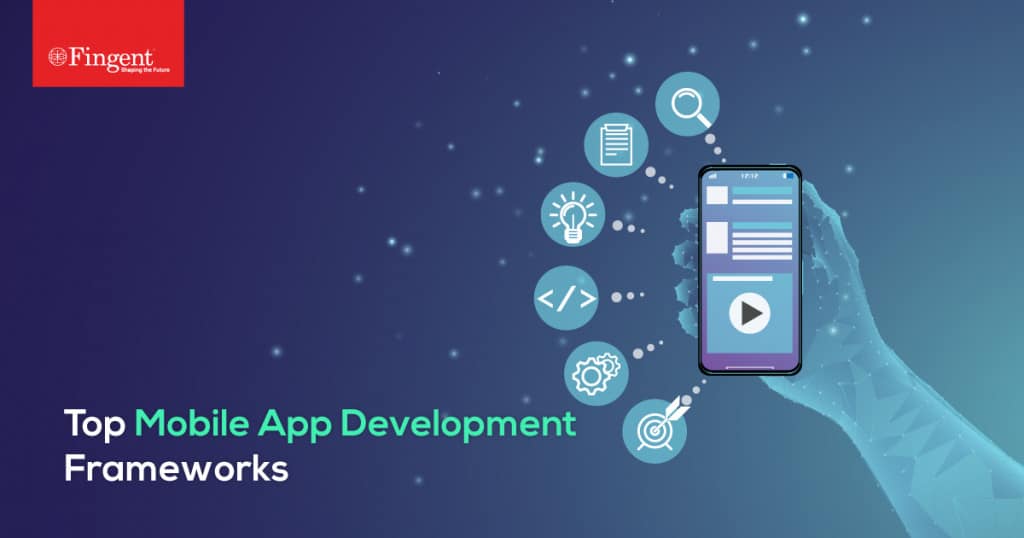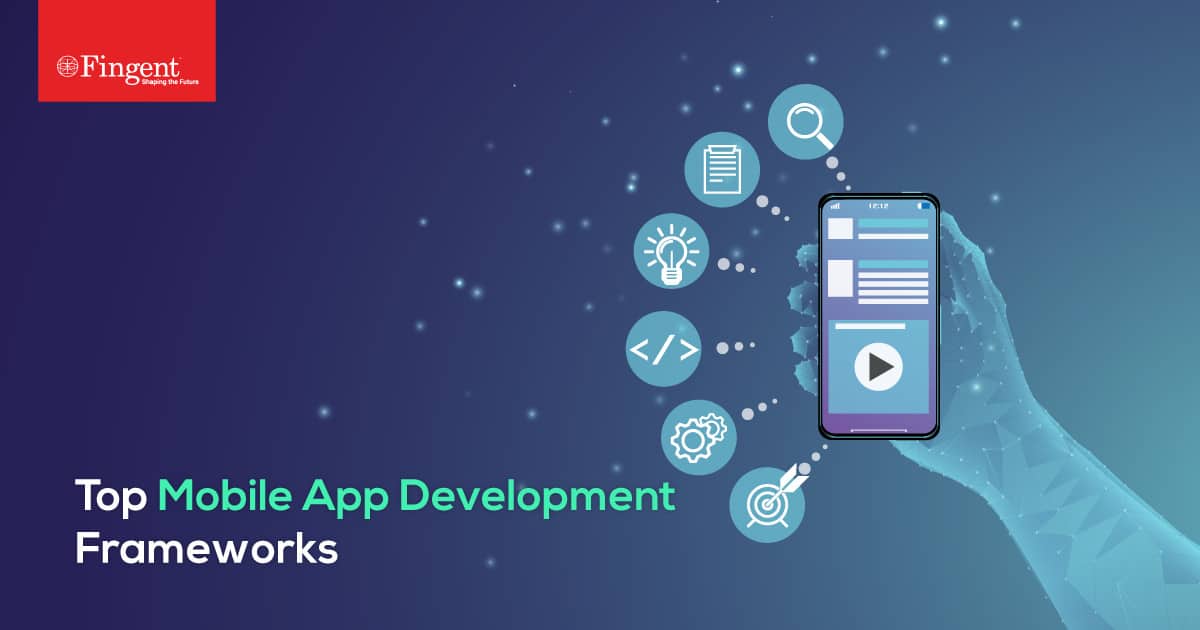 Leading mobile application development companies like Fingent help you choose the right combination of programming languages and SDKs for developing your mobile apps.
Mobile Application Development Process
Even with all the evidence pointing in favor of developing an app, it is important to thoroughly run through the mobile application development process. This will help you understand how your application will fit in with your goals and your market niche. Choose a path that will give shape to your vision.
Here is an overview of the mobile app development lifecycle:
Research: All apps begin with an idea. However, it can be successful only when that idea benefits the customer. Ensure that your analysis includes the demographics, motivations, and behavior patterns of your buyers.
Wireframing: Drawing a detailed sketch of the envisioned product will help you uncover usability issues. After sketching, wireframing will help refine your idea and organize all components.
Assess technical feasibility: Asking questions, brainstorming ideas, and reviewing the status will help your team decide the initial functionality's feasibility.
Prototype: This step will help you see if you are moving in the right direction. It will also allow different stakeholders to have a first look at your app and validate the information you have gathered.
Design: Create multiple variations of the screen. The clear visual direction will help you visualize the final product.
Develop: This is the core phase of the app development process, where you actually develop the mobile app.
Testing: The app is delivered to users to test the user experience. Their feedback and opinions will help you add what your app lacks from their point of view.
Launch: Publish your app to the app store. However, plan regular maintenance to fix bugs and enhance user experience.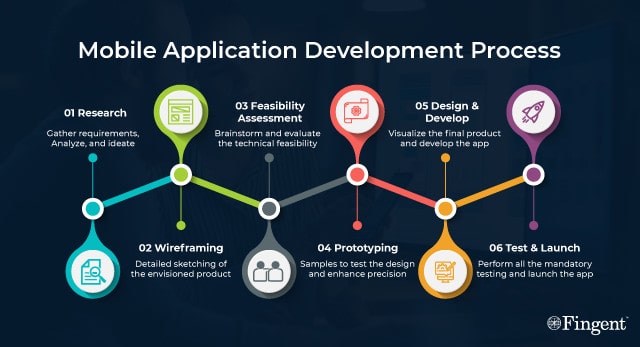 Having understood the lifecycle of mobile app development, it is vital to learn how 'front-end' and 'back-end' fit into mobile application development.
Mobile Application Front-end and Back-end
Mobile application front-end and back-end services are two core components of the mobile application.
The mobile front-end (client-side rendering) is the visual and interactive part of the user's application. In contrast, the back-end (server-side rendering) delivers high-quality mobile applications that delight and retain users. The mobile app's back-end stores, secures, and processes the data.
Some of the key front-end jobs include web designing, UI designing, UX designing, and front-end development. Back-end developers create the services to process the business logic and access the database, cloud services, and file servers to render the app on the server-side.
For applications where there is no interaction with a server, the role of the back-end and front-end developers can be performed by one person. For applications that require internet connection and interaction with a server, you will need two separate developers for each component.
Read more: Everything a CEO Needs to Know About Software Development Outsourcing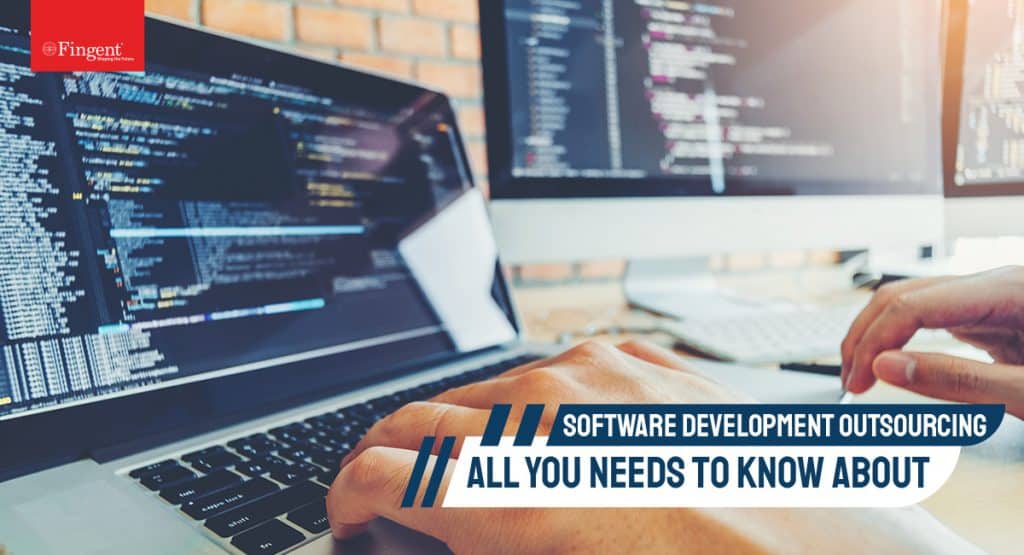 End-to-end Mobile App Testing
To stay on top of the competition in the mobile application market, you must test your application before starting the actual sprint. Here are nine steps to ensure the success of your mobile application:
A developer must outline the list of all the cases and create a test plan.
Decide whether the test will be manual or automated.
Define test cases for different functionalities.
Begin with exploratory manual testing as it does not require the initial investment.
After detecting the patterns of outcomes and the frequency, consider automating the predictable ones.
Start the sprint with usability and beta testing.
Access the performance of the entire system.
Conduct security and compliance tests to deal with exceptions and unpredictable situations.
Launch the application to the app store and fix any issues.
These steps of mobile application testing ensure the efficient and enjoyable performance of the entire system.
Read more: Mobile app development: 4 tips to consider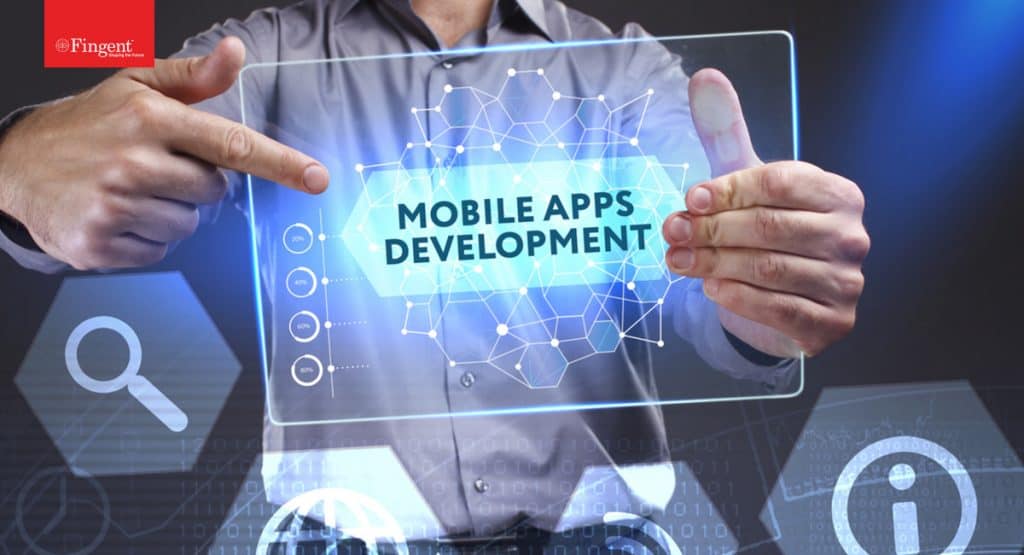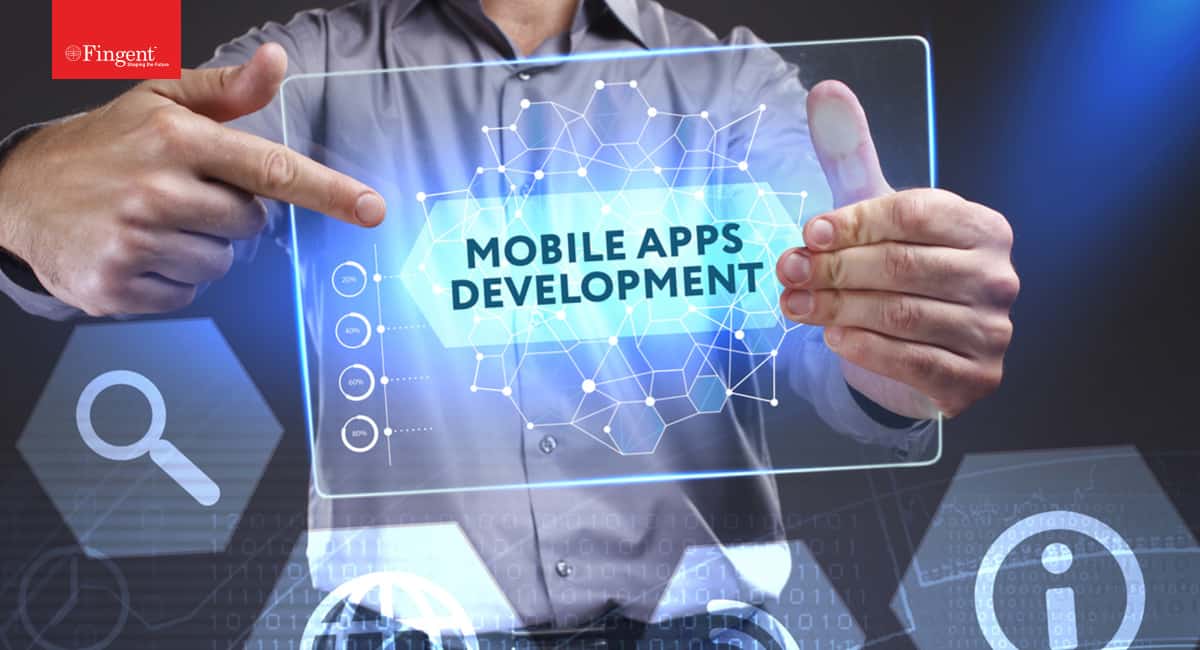 The Cost to Develop a Mobile App
Ballparking the cost of mobile app development is anything but straightforward. Partly, it depends on your choice to develop it in-house or to hire an app development agency. Building an in-house team will incur additional costs such as office space, hardware, and software requirements.
On the other hand, if you choose to hire a mobile app development agency, you can enjoy a cost-efficacy and competitive advantage. These include the agency's location, experience, and size. It also consists of the complexity of your app and back-end scalability.
Read more: Are you planning to develop a mobile application for your business? Then explore our template and share your requirements with us. We will get back to you with a ballpark estimate.
Five Reasons Why Mobile Apps Fail and How to Prevent The Let-down
Though mobile application development technologies advance year over year, the failure of mobile applications has been a concern for entrepreneurs. However, only ill-planned and ill-executed apps are set to fail.
It is critical to identify the pitfall areas and turn them into positives. Here are a few reasons that can lead to poor mobile applications. You will also find a few tips that help you to avoid mobile application failure.
1. Lack of market research
A tiny mistake in mobile app adoption can quickly turn into a major disaster. If your app does not address your target market needs, then it will not get downloaded. Even if it is downloaded, it may not be used after the first try. A great dream can thus quickly turn into a nightmare that leads to disappointment.
What can you do?
First, do not rush into creating a mobile app. Instead, begin your mobile app development by conducting detailed user study /market research. For your research to be effective, ask yourself, 'which solution will my app provide that my target audience needs?'
To answer that question, you must define your target audience and investigate further about them. Understanding your market and your specific users will help you create an app tailored to what they actually need.
Second, know your competition. Do a competitor analysis to improve your mobile strategy. Doing so will help connect your idea with your target audience.
2. Lack of robust mobile app strategy
Without a well-designed strategy, your app will fail. This is especially true if you are new to the industry. A poor move at the strategy level is one of the key reasons for mobile app failure.
What can you do?
Every successful mobile app development is a result of a great strategy. It is a creative effort to incorporate consumers' needs into an app that can accomplish a specific task quickly and effectively. Goal setting is an essential step. Here are some questions you can ask yourself:
What will be my mobile app's selling point?
What features should I incorporate?
What benefits will my app offer the user?
Such clearly defined goals will help you quickly map out your strategy.
3. Lack of good design
Poor app design and development can lead to bad business because users will ditch your app in the first crucial 8 seconds if the design isn't great. Substandard coding and improperly implemented technology will lead to epic failures.
What can you do?
Remember, great design can bring in happy customers. Unfortunately, skipping the testing process is often the reason why some apps fail. Smart mobile app developers take time to conduct several QA tests throughout the creation of your app. This will help you deliver an app that is bug-free and user-friendly.
4. Failure to execute the plan precisely
You may encounter some serious competition in your industry. Or your team may experience some conflicting priorities from some key members. Another possibility is that you may run out of cash.
What can you do?
Your mobile app can succeed if you have an original idea to offer something appealing to your target audience
Ensure to work with people whom you can trust. And cooperate with your mobile app development partner
Have a conservative budget that is well planned and generously funded
Following these steps will ensure that you have the money to build and launch your app successfully.
5. Failure to market your app
After all the hard work, it might still fail if you do not market your app rigorously.
What can you do?
Have a crystal-clear marketing message aimed at your target customers
Focus on the solution
Explain how your target user can benefit from it
If possible, plan to offer discounts and other perks to attract users
Marketing your app clearly and effectively will ensure that your customers do not move on to your competition.
Tips for Building Successful Mobile Apps
Did you know that, on average, a user spends 20 minutes on a mobile app each day? Another incredible fact is, the app installs increased by 31% in 2021. Furthermore, it is expected to surge in the coming years. This means there is hope for your app. Read on to find out how to approach building a successful mobile app that achieves your business goals.
Be Agile but know your limits:  Being agile and quickly reacting to the ever-changing needs of our customers leads to success, but it comes with a price. It is important to know when to be agile.
Be alert to risks: Be enthusiastic and optimistic about your product but be realistic about the risks and problems. Identifying the risks early will help you react faster and more accurately.
Build trust: Make your users feel unique and appreciated. Transparency and trust are the foundation for genuine interactions between the application and its users. To achieve this, you can create a trustworthy rating or review system and a functional service system.
Read More: Building a Business Mobile App in 2021? Here's What You Need to Know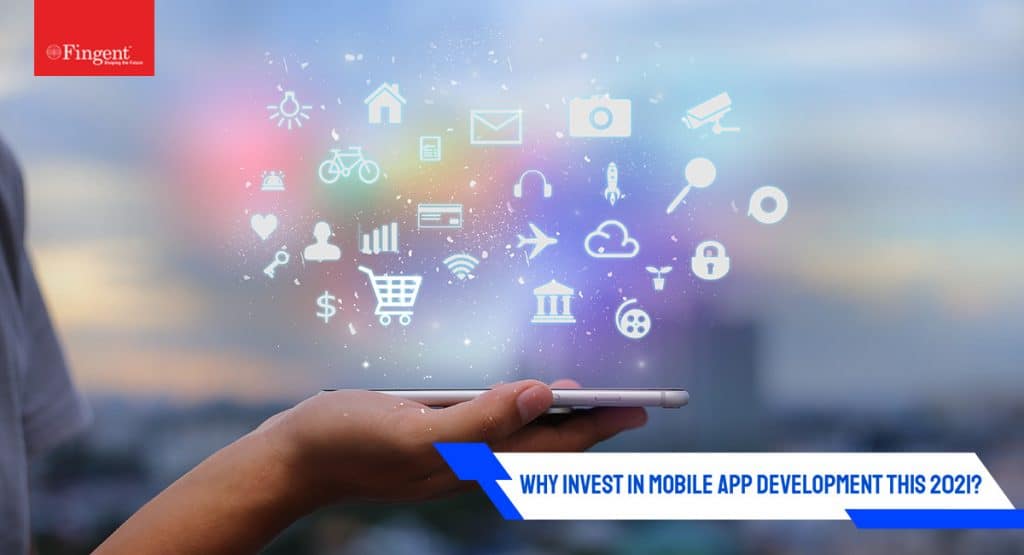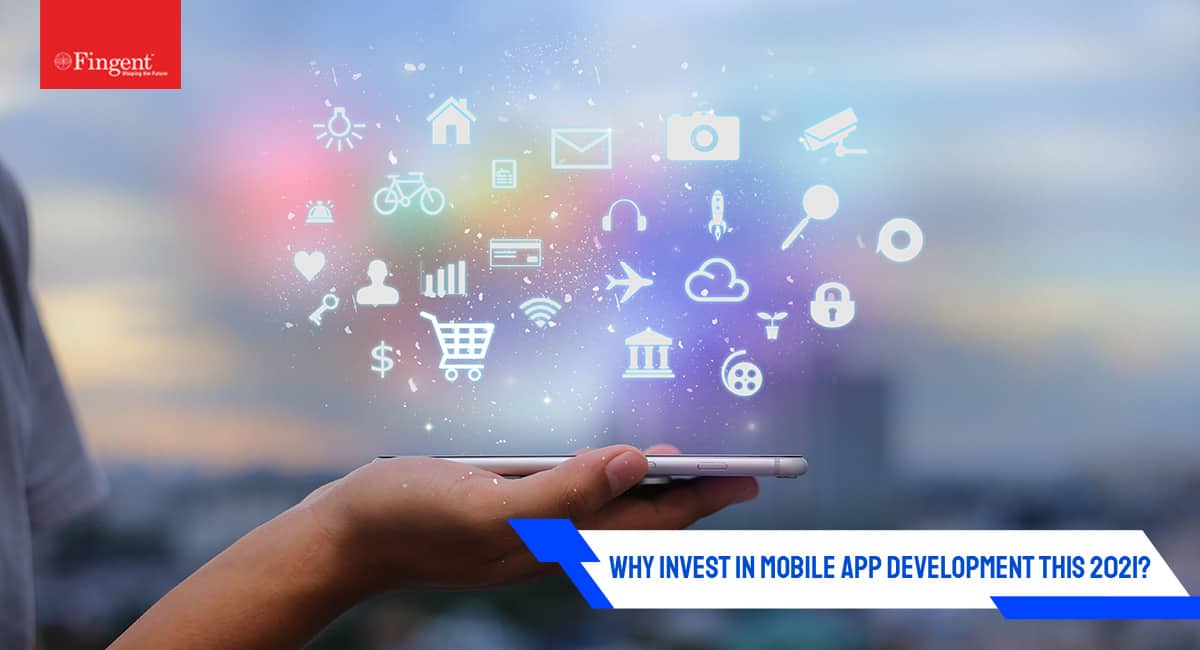 Develop Your Mobile Application with Fingent
The increasing adoption of remote work culture, online shopping, telemedicine, and e-learning has surged the demand for portable devices, particularly smartphones and tablets. This again has increased the need for mobile apps across all lines of business. According to App Annie's forecast, the number of mobile app installs will reach 258 billion by 2022, an incredible 45% rise from 2019.
Fingent specializes in mobile app development, and our experts can help position your app for success right from idea to launch. In addition, leading B2B review firms like Clutch and Business of Apps have recognized our mobile app development expertise. Contact us to know more.
Concerned about app development costs? Here's all you need to know!
There will be more people with access to smartphones in 2021 than with access to running water! Well, then there's no questioning the fact that app development has become the need of the hour to capture the huge rapidly growing market. Investing in app development is valuable to establish yourself as an authority in your industry. As much as you would like to build an app, you might have many queries. One most pertinent question is: How much does it cost to create an app? This will be answered in detail in this blog. 
How much does it cost to create an app?
Some people think that creating an app requires a gigantic investment and that the cost of app development is an expensive affair. The truth is, not all types of apps require a princely budget. There is a lot of thought and work that goes into building an app from scratch, so the cost may vary. But looking into what is involved will help us make a fair estimate.
It is important to understand that the cost to build an app depends on various factors like the type of app, the platform you choose, the design, and the number of pages required. For instance, an app that doesn't require back-end features like an email subscription, calendar, or social login, and API integration will not need a huge budget. On the other hand, multi-lingual support, custom features, and real-time updates will need resources in terms of the development budget. Each app is unique and the cost of making an app is based on the time and effort required to build an app. 
HackerNoon rates Fingent in the Top 20 when it comes to Mobile App Development Services. Our mobile team has years of experience working with a range of cost-effective mobile application projects. We've helped some of the world's biggest companies create applications to enhance user experience and integrate new-age technologies. 
What Are Some Major Factors That Affect the Cost to Build an App?
Let's look at some of the specifics that we need to consider, that may affect the cost of building an app. 
1. Functionalities, Scope, And Features of the App
The cost of building an app is going to depend on what you are trying to accomplish. Determining that will give a measure of clarity to the scope of the project. If the business is looking forward to a broader scope and returns from the app, it will have to be extensively developed with many functionalities. However, if the purpose of an app is to just establish a mobile presence and develop another channel to connect with end-users, then a limited feature app would suffice. When the goal and overall business purpose is clear to the development team, they will be able to accurately estimate the cost of developing an app.
Read more: Mobile App Development: 4 Tips To Consider
2. Number of In-App Pages
Another vital factor that determines the cost of building an app is the number of screens in the app. The more the number of screens, the more extensive the work required from the designers and UX experts. More screens would also mean higher interlinking of pages through the app, which requires adjustment of conditions so that users can easily access any particular in-app page. Such complex apps demand more time and effort from app designers and developers.
3. Platforms and Devices
The complete cost of developing a native app for a specific platform is different from developing a hybrid app that runs on multiple platforms and devices. Further, the app development cost also depends on the type of device the app is developed for. 
Making an app for devices running on Android, iOS, Windows, or Blackberry needs different sets of integration for each type of device. Additionally, supporting different generations of the same device can be another factor that increases the cost of building an app. iOS apps will need to be built to support the latest as well as previous iOS versions. The complexity of the Android market adds to the difficulty in determining a single standard cost of developing an Android app.
Read more: White Paper- Choosing The Right Mobile App Development Approach For Your Business
4. Type of App Development Team
Based on the complexity of the project, the app development team may comprise a project manager, designer(s), developer(s), and quality assurance engineer(s). You also have the choice of opting for a basic team with a backend developer, admin panel designer, Android or iOS developer.
5. Elements of App features
Third-party integrations:

Mobile apps require third-party libraries, frameworks, and services. 

Backend development:

Backend implements the app's business logic enabling the exchange of data between the mobile and database.

Hardware components:

Identifying the right approach for communication between hardware and software components will make a difference in

the cost of building an app

. 
6. Database
Apps that allow end-users to upload videos, photos, and submit comments or reviews take more time in development. This would increase the complexity of an app because the user's information must be stored and made available for future use. Obviously then, the app development cost and time for database-driven apps would be more.
7. Post-launch Expenses
The total cost of creating an app includes the money spent on actual programming as well as post-launch maintenance and updates like cloud hosting, backend server maintenance, and app marketing.
8. App Type
Choosing the right type of application for the project will have a massive impact on the overall cost to create an app. Apps can be categorized as:
Web Apps:

Web apps use a responsive design for smooth user experience across various screen sizes and operating systems.

Native Apps:

Native apps could be more expensive because they are optimized for high performance on a specific platform.

Hybrid/Cross-platform Apps:

This approach is best suited for the needs of a large audience across different platforms. The development and maintenance costs of this approach are lower when compared to the other approaches.
Read more: Hybrid Mobile App Development: When and Why To Choose For Your Business?
9. License and Legalities
Businesses that want to protect app features that could be knocked off by competitors may want to obtain a Patent, Copyright, or Trademark which increases the cost of building an app.
10. Support and Maintenance
Adding new features and refining existing features of the app will cost you. This is unavoidable because technology is constantly changing, and new updates will have to be made for your app to function seamlessly. 
Are you ready?
As of August 2020, there are 3.50 billion smartphone users in the world. As mentioned in the outset, Cisco Visual Networking Index Global Mobile Data Traffic Forecast says that there will be more people with access to smartphones in 2021 than with access to running water. Additionally, App Annie forecasts that consumers will be willing to spend a staggering $157 billion on mobile apps by 2022, an increase of 92% from 2017. Now, these numbers should leave you with no doubt that you must make full advantage of this trend by building an app for your business. 
However, having a great idea for an app is one thing but making it available to end-users is another. This guide detailed the cost of making an app, with varying features, technologies, platforms, and more for you to make an informed decision, but if you have any questions or you want to get started on building that app, give us a call.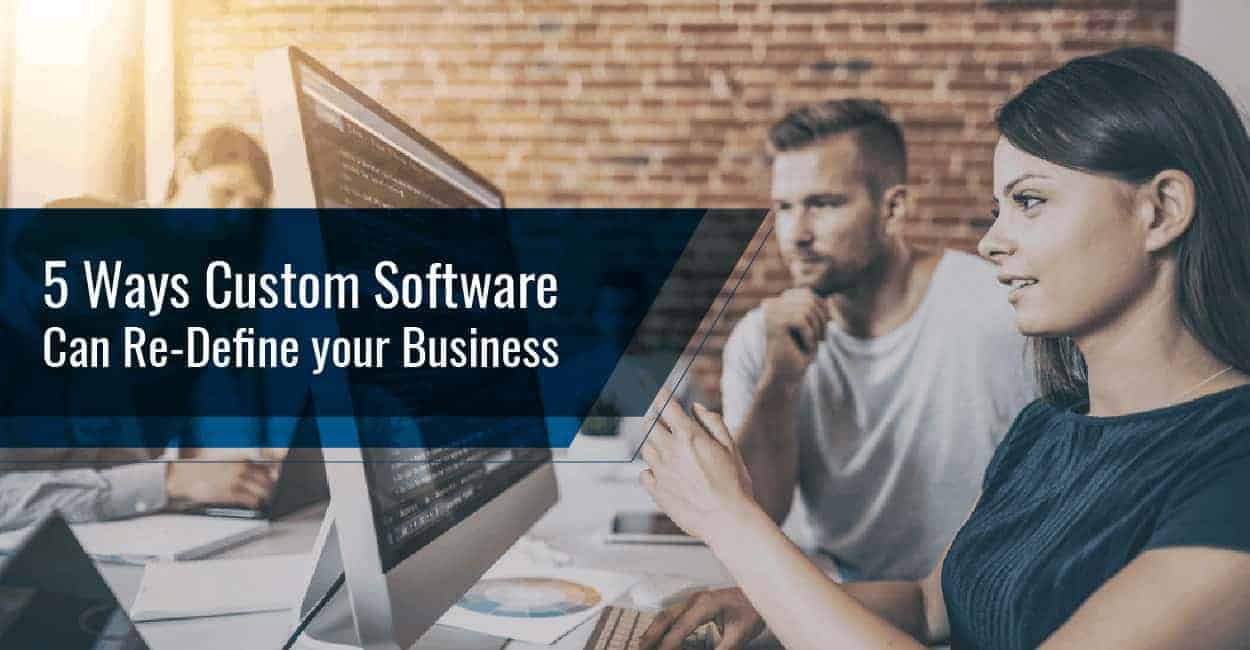 If you are reading this blog article, chances are that you are either contemplating to have a mobile app built for your business or you are a developer wanting to know how much to charge for mobile application development. Either way, you must know the criteria behind the costing of the task.
So what goes into arriving at a cost figure for developing a mobile application? Let us delve a bit into the details and find out.
Project Priorities
Every software has priorities in its objectives– High, Low and Medium. In the same way, you need to consider your priorities for mobile apps in the form of 3 criteria: Quality, Speed, and Budget. Behavior analysis has shown that only two of the three can be chosen to achieve a great result. Software firms or freelance developers claiming to design, develop a great mobile app for you in a very low turnaround time, at a low cost as well as with quality, sound too good to be true and hence, as a client, you need to be careful before accepting a proposal.
Basis of Charging
Mobile apps, just like any other software, need to be estimated in terms of effort required. For this, your requirements must be clearly defined and communicated to the developer. Always document your requirements because the cost of mobile app development depends on the number of requirements. A mobile app requirements doc comes in handy during mobile app development. Have a clear idea about what is required by your company, Before opting out for mobile development solution.
After this, you need to strike an agreement as to the costing of the development effort – whether a fixed cost will be charged by the developer, irrespective of time spent by the developer. As against this, some developers charge on an hourly basis, in which case the final cost is determined by the number of hours spent by the developer on delivering the mobile app.
Agile Development normally involves an hourly charge, whereas Waterfall model follows a Fixed Cost basis.
Platform Specific Development vs. Cross-Platform/Hybrid Development

If you need your mobile app to be specifically developed for platforms, it might prove to be less expensive as compared to developing mobile apps for all platforms. For example, Android-specific development requires expertise in Java, whereas Windows and IoS require expertise in Microsoft Dot Net and Swift programming code respectively. Needless to say, if you need your app to be on all platforms, costs will escalate.
Hybrid apps dramatically reduce development time and cost and combine the best of both worlds, using a common code base to deploy native-like apps to a wide range of platforms. It involves the "coding once and deploying everywhere (all platforms)"– but these still require expertise in the above programming languages in case of issues with deployment.
Complexity in Design


If it is a general mobile app with no back-end server integration, hard-hitting features and has a simplistic design, you might end up getting it developed for a lower price. For example, apps with typical server components and API integration are more challenging and hence would spike up the cost, as against those not involving them.
In short, the more features to be had in the mobile app, the more will it cost and vice-versa.
Engaging the Right Expert
This is necessarily a choice to be made if you do not intend to create the app yourself using popular online mobile app builders or programming it yourself. Services of a software development firm are going to be expensive, but you can assure yourself of an exhaustive app since most of such firms are professional in their development process and consider every nook and cranny for the targeted application.
Getting freelancers to do the job is another option; this will bring down your development cost considerably, albeit with some disadvantages.
To Round up….
Mobile apps are a rage in today's times. People are more inclined to open a website or an app on their mobile devices rather than on laptops or desktops. Over the last decade, we have been one of the pioneers in developing mobile apps which offer a rich user experience and user interface, by way of our high-quality standards in software development. Get in touch with us for a quote, now!