Tag:
cost of mobile app development
Concerned about app development costs? Here's all you need to know!
There will be more people with access to smartphones in 2021 than with access to running water! Well, then there's no questioning the fact that app development has become the need of the hour to capture the huge rapidly growing market. Investing in app development is valuable to establish yourself as an authority in your industry. As much as you would like to build an app, you might have many queries. One most pertinent question is: How much does it cost to create an app? This will be answered in detail in this blog. 
How much does it cost to create an app?
Some people think that creating an app requires a gigantic investment and that the cost of app development is an expensive affair. The truth is, not all types of apps require a princely budget. There is a lot of thought and work that goes into building an app from scratch, so the cost may vary. But looking into what is involved will help us make a fair estimate.
It is important to understand that the cost to build an app depends on various factors like the type of app, the platform you choose, the design, and the number of pages required. For instance, an app that doesn't require back-end features like an email subscription, calendar, or social login, and API integration will not need a huge budget. On the other hand, multi-lingual support, custom features, and real-time updates will need resources in terms of the development budget. Each app is unique and the cost of making an app is based on the time and effort required to build an app. 
HackerNoon rates Fingent in the Top 20 when it comes to Mobile App Development Services. Our mobile team has years of experience working with a range of cost-effective mobile application projects. We've helped some of the world's biggest companies create applications to enhance user experience and integrate new-age technologies. 
What Are Some Major Factors That Affect the Cost to Build an App?
Let's look at some of the specifics that we need to consider, that may affect the cost of building an app. 
1. Functionalities, Scope, And Features of the App
The cost of building an app is going to depend on what you are trying to accomplish. Determining that will give a measure of clarity to the scope of the project. If the business is looking forward to a broader scope and returns from the app, it will have to be extensively developed with many functionalities. However, if the purpose of an app is to just establish a mobile presence and develop another channel to connect with end-users, then a limited feature app would suffice. When the goal and overall business purpose is clear to the development team, they will be able to accurately estimate the cost of developing an app.
Read more: Mobile App Development: 4 Tips To Consider
2. Number of In-App Pages
Another vital factor that determines the cost of building an app is the number of screens in the app. The more the number of screens, the more extensive the work required from the designers and UX experts. More screens would also mean higher interlinking of pages through the app, which requires adjustment of conditions so that users can easily access any particular in-app page. Such complex apps demand more time and effort from app designers and developers.
3. Platforms and Devices
The complete cost of developing a native app for a specific platform is different from developing a hybrid app that runs on multiple platforms and devices. Further, the app development cost also depends on the type of device the app is developed for. 
Making an app for devices running on Android, iOS, Windows, or Blackberry needs different sets of integration for each type of device. Additionally, supporting different generations of the same device can be another factor that increases the cost of building an app. iOS apps will need to be built to support the latest as well as previous iOS versions. The complexity of the Android market adds to the difficulty in determining a single standard cost of developing an Android app.
Read more: White Paper- Choosing The Right Mobile App Development Approach For Your Business
4. Type of App Development Team
Based on the complexity of the project, the app development team may comprise a project manager, designer(s), developer(s), and quality assurance engineer(s). You also have the choice of opting for a basic team with a backend developer, admin panel designer, Android or iOS developer.
5. Elements of App features
Third-party integrations:

Mobile apps require third-party libraries, frameworks, and services. 

Backend development:

Backend implements the app's business logic enabling the exchange of data between the mobile and database.

Hardware components:

Identifying the right approach for communication between hardware and software components will make a difference in

the cost of building an app

. 
6. Database
Apps that allow end-users to upload videos, photos, and submit comments or reviews take more time in development. This would increase the complexity of an app because the user's information must be stored and made available for future use. Obviously then, the app development cost and time for database-driven apps would be more.
7. Post-launch Expenses
The total cost of creating an app includes the money spent on actual programming as well as post-launch maintenance and updates like cloud hosting, backend server maintenance, and app marketing.
8. App Type
Choosing the right type of application for the project will have a massive impact on the overall cost to create an app. Apps can be categorized as:
Web Apps:

Web apps use a responsive design for smooth user experience across various screen sizes and operating systems.

Native Apps:

Native apps could be more expensive because they are optimized for high performance on a specific platform.

Hybrid/Cross-platform Apps:

This approach is best suited for the needs of a large audience across different platforms. The development and maintenance costs of this approach are lower when compared to the other approaches.
Read more: Hybrid Mobile App Development: When and Why To Choose For Your Business?
9. License and Legalities
Businesses that want to protect app features that could be knocked off by competitors may want to obtain a Patent, Copyright, or Trademark which increases the cost of building an app.
10. Support and Maintenance
Adding new features and refining existing features of the app will cost you. This is unavoidable because technology is constantly changing, and new updates will have to be made for your app to function seamlessly. 
Are you ready?
As of August 2020, there are 3.50 billion smartphone users in the world. As mentioned in the outset, Cisco Visual Networking Index Global Mobile Data Traffic Forecast says that there will be more people with access to smartphones in 2021 than with access to running water. Additionally, App Annie forecasts that consumers will be willing to spend a staggering $157 billion on mobile apps by 2022, an increase of 92% from 2017. Now, these numbers should leave you with no doubt that you must make full advantage of this trend by building an app for your business. 
However, having a great idea for an app is one thing but making it available to end-users is another. This guide detailed the cost of making an app, with varying features, technologies, platforms, and more for you to make an informed decision, but if you have any questions or you want to get started on building that app, give us a call.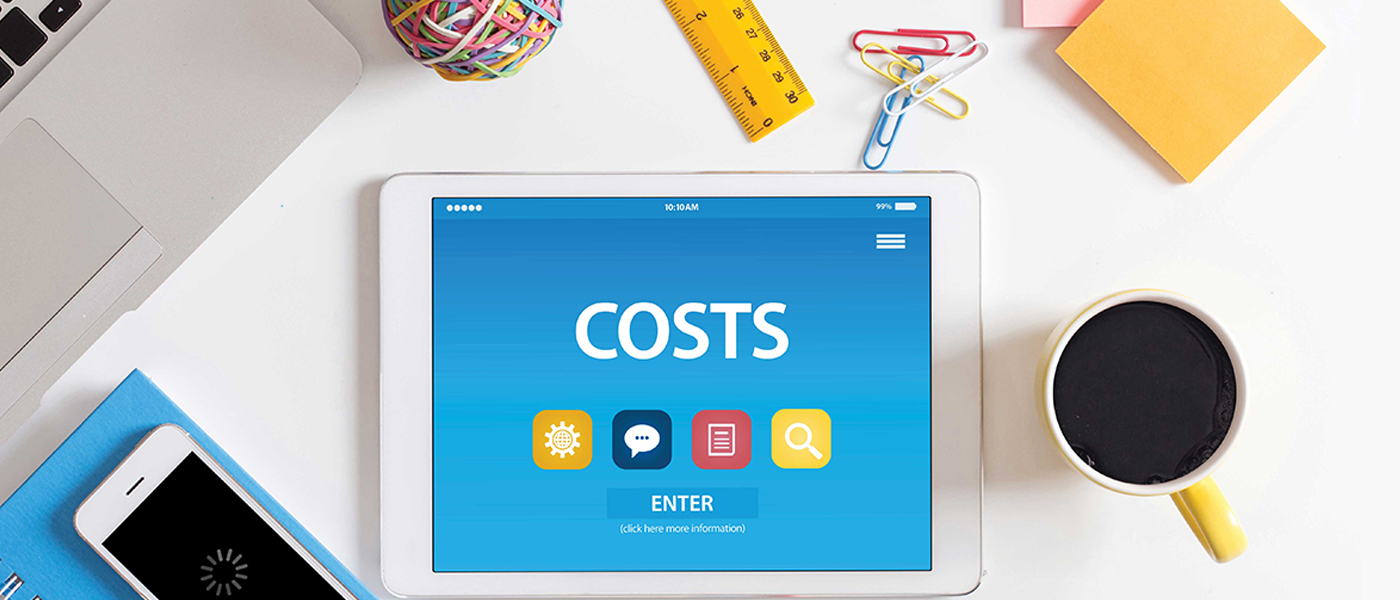 If you are reading this blog article, chances are that you are either contemplating to have a mobile app built for your business or you are a developer wanting to know how much to charge for mobile application development. Either way, you must know the criteria behind the costing of the task.
So what goes into arriving at a cost figure for developing a mobile application? Let us delve a bit into the details and find out.
Project Priorities
Every software has priorities in its objectives– High, Low and Medium. In the same way, you need to consider your priorities for mobile apps in the form of 3 criteria: Quality, Speed, and Budget. Behavior analysis has shown that only two of the three can be chosen to achieve a great result. Software firms or freelance developers claiming to design, develop a great mobile app for you in a very low turnaround time, at a low cost as well as with quality, sound too good to be true and hence, as a client, you need to be careful before accepting a proposal.
Basis of Charging
Mobile apps, just like any other software, need to be estimated in terms of effort required. For this, your requirements must be clearly defined and communicated to the developer. Always document your requirements because the cost of mobile app development depends on the number of requirements. A mobile app requirements doc comes in handy during mobile app development. Have a clear idea about what is required by your company, Before opting out for mobile development solution.
After this, you need to strike an agreement as to the costing of the development effort – whether a fixed cost will be charged by the developer, irrespective of time spent by the developer. As against this, some developers charge on an hourly basis, in which case the final cost is determined by the number of hours spent by the developer on delivering the mobile app.
Agile Development normally involves an hourly charge, whereas Waterfall model follows a Fixed Cost basis.
Platform Specific Development vs. Cross-Platform/Hybrid Development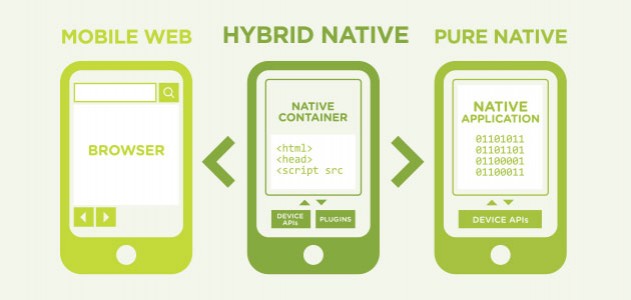 If you need your mobile app to be specifically developed for platforms, it might prove to be less expensive as compared to developing mobile apps for all platforms. For example, Android-specific development requires expertise in Java, whereas Windows and IoS require expertise in Microsoft Dot Net and Swift programming code respectively. Needless to say, if you need your app to be on all platforms, costs will escalate.
Hybrid apps dramatically reduce development time and cost and combine the best of both worlds, using a common code base to deploy native-like apps to a wide range of platforms. It involves the "coding once and deploying everywhere (all platforms)"– but these still require expertise in the above programming languages in case of issues with deployment.
Complexity in Design


If it is a general mobile app with no back-end server integration, hard-hitting features and has a simplistic design, you might end up getting it developed for a lower price. For example, apps with typical server components and API integration are more challenging and hence would spike up the cost, as against those not involving them.
In short, the more features to be had in the mobile app, the more will it cost and vice-versa.
Engaging the Right Expert
This is necessarily a choice to be made if you do not intend to create the app yourself using popular online mobile app builders or programming it yourself. Services of a software development firm are going to be expensive, but you can assure yourself of an exhaustive app since most of such firms are professional in their development process and consider every nook and cranny for the targeted application.
Getting freelancers to do the job is another option; this will bring down your development cost considerably, albeit with some disadvantages.
To Round up….
Mobile apps are a rage in today's times. People are more inclined to open a website or an app on their mobile devices rather than on laptops or desktops. Over the last decade, we have been one of the pioneers in developing mobile apps which offer a rich user experience and user interface, by way of our high-quality standards in software development. Get in touch with us for a quote, now!