Cloud and Mobility: The two pillars to recession-proof your business
Introduction
In just a matter of weeks, the COVID-19 pandemic has chopped off nearly a third of the global market cap triggering panic across the world and shaking the confidence of investors. According to an analysis by the World Bank, the "coronavirus disease pandemic and ensuing lockdowns in several parts of the world have led to a recession unmatched in eight decades."
The coronavirus-inflicted recession which started unfolding itself in February and March of this year has left the macroeconomic landscape in a state of dilemma. For the past six months, business leaders have been trying to navigate shattered expectations and continued uncertainty forcing them to rapidly shift their expectations for the future. During the Great Recession of 2007 to 2009, unemployment soared to almost 10 percent by January 2009. From then on, recession-watchers have been equipped for the reversal of fortunes. 
The economic distress caused by coronavirus may be the trigger that leads to a prolonged slump. If so, it is time for workers, investors, and entrepreneurs to seek refuge in recession-proof business practices. This article explains why it is the perfect time to recession-proof your business through cloud and mobility trends. 
How Does the Recovery Shape of The Coronavirus Recession Look?
Recession is defined as a significant decline in economic activity lasting more than just a few months and is evident in decreased levels of real income, real GDP, industrial production, employment, and wholesale-retail sales. According to the forecast by the World Bank, the global economy will shrink by 5.2% by the end of this year culminating in the deepest recession since the second world war. The World Bank Prospects Group Director Ayhan Kose noted, "the Covid-19 recession is singular in many respects and is likely to be the deepest one in the advanced economies…The current episode has already seen by far the fastest and the steepest downgrades in global growth forecasts on record. If the past is any guide, there may be further growth downgrades in store, implying that policymakers may need to be ready to employ additional measures to support activity."
Thankfully, all recessions including the present recession will not last forever. The economy will reopen at some point and start growing again. Unfortunately, the uncertainty of the times makes recovery shapes more widely dispersed. Recovery shapes are not about speed but more about the eventual return to pre-crisis levels. Therefore, the expectation for the path of recovery is hotly debatable. Perhaps we can confidently say that full return to the pre-crisis stage looks ever more challenging with the passage of time. 
This raises a few pertinent questions: 
Can any business be recession-proofed?

What can business leaders do?

How do enterprise mobility solutions help in the current crisis?

How can they leverage technology to recession-proof their business?
Read more: Navigate Business Impact Of COVID-19 With These Hot Technologies
What is a recession-proof business?
Recession-proof businesses are defined as industries that can stay afloat during terrible economic times or somehow survive unscathed or a business that has a better chance of riding out a recession.
What can business leaders do now?
Debatably, six months into the corona crisis, economic outcomes are not quite certain. Yet, business leaders can take these steps to prepare for the next phase of the corona crisis.
1. Prepare early
A key to surviving any recession is to act as early as possible. The willingness to make strategic and necessary moves decides if a business is weathering the storm of economic downturn or is sinking their ship. 
2. Take stock
As economies reopen with varying degrees of success, now is the right time for business leaders to take stock and to reallocate resources appropriately. Take a realistic look at what is possible for your business and accept what is not possible. This is an important step towards creating goals that fit the new normal.
3. Build resilience
COVID-19 has demonstrated an immense power to surprise and upend well thought out assumptions about how business works and who is likely to win. Businesses should thus actively prepare by creating optionality to maneuver. You may have to shift your mindset from growth to survival. 
4. Capture advantage
Leaders must leverage all technological trends to reinvent their superpower. Explore crisis-specific solutions to adapt to the new normal faster than ever before. 
Read more: Fingent's Response to COVID-19 Business Implications
How Do Enterprise Mobility Solutions Help in The Current Crisis?
Enterprise mobility solution services basically refer to solutions for businesses that enable employees to use their personal mobile devices securely from anywhere to enhance productivity for the company. For example, an employee should be able to access any uploaded data at any given point through any device that's available such as a Smartphone, Laptop, or Tablet, and carry out tasks required by the company and thus increase productivity.
What does it offer?
Enterprise mobility offers employees flexibility, freedom, and choice. It can make a huge positive impact on their job satisfaction while increasing their work hours. Most businesses practice enterprise mobility in some way. Along with work flexibility, it helps businesses to maximize profits and reduce costs.
Five Unique business benefits of enterprise mobility during recession!
During the recession, enterprise mobility offers endless opportunities that help broaden the sphere of your customers and your business. 
1. Improved employee productivity
Mobile applications mechanize paper-driven procedures to streamline work processes. This brilliant approach enhances information exactness and grants clients access to updated and often real-time data. During situations such as a lockdown, it allows companies to build propelled functionalities improving employee productivity.
2. Reduces operational cost
Since the implementation of enterprise mobility enables employees to work from home, it is bound to minimize the cost of your infrastructure drastically. Also, if it becomes necessary for some employees to come to the office, mobility solutions can enable workspace collaboration for your mobile environment across multiple platforms and devices.
3. Efficient collaboration
When many employees work on the same project, they will have to coordinate with each other regularly. With enterprise mobility solutions they can easily share data and important information through mobile devices, update their work progress, and collaborate continuously.
4. Data security
Security is one of the most important requirements of any enterprise. Enterprise mobility management offers businesses the necessary levels of data security and risk management allowing a secure communication medium. 
5. Provides customer satisfaction
Customer service is the top business priority for all enterprises. Enterprise mobility facilitates quicker customer service increasing the customers' trust in your business. 
Read more: Enterprise Mobility Apps for Faster Business Growth
Recession-proof your business by embracing Cloud
Though cloud computing was increasingly adopted by large companies and startups in the last few years, the work-from-home culture during the pandemic has highlighted the critical advantages of using cloud-based solutions. Cloud integration services have open, continuous assistance, and discounts for their customers and prospective clients. 
Internal cloud services can provide resources and orchestrate the entire application stack across different servers. The external cloud services can easily leverage the scale of application and infrastructure while providing an enhanced computing environment. This way, cloud solutions create several opportunities for both service providers and clients. It eliminates unnecessary spending of resources for work, successfully reducing the costs involved.
Read more: Top 6 Reasons Why You Should Move to a Cloud-Hosted ERP
Cloud is not a future aspiration rather an urgent mandate
Though the concept of cloud is not new, most enterprises remain in on-premise data centers. The current pandemic has reinforced the fact that the cloud is an urgent mandate at the heart of all businesses. You need an intelligent cloud journey that balances speed and value. Each migration should be started by mapping out the journey and determining how the cloud will empower the overall business strategy and goal. Once you migrate the majority of your workload to the cloud, you will be able to realize the full business value of the change. You will see how it makes your business resilient, efficient, and customer-focused. 
How can you capture the full value of the Cloud to recession-proof your business?
1. Migrate at scale
The first step would be to align the entire enterprise including strong leadership from the top to provide direction. Second, focus constantly on realizing value throughout the migration process without getting stuck in a pattern of aimless experimentation. Finally, weigh out the cost savings against application complexity, data-location compliance requirements, and legacy needs. Realize the potential value and innovation that can be unlocked through cloud optimization.
2. Modernize
For your business to work with speed and agility, you need to think comprehensively about the data flow across all your systems. Hence, carefully consider your modernizing needs and long-term process that are based on a solid application discovery assessment. While planning a strategy, take into account where the organization is headed and why. Doing this will make you a cloud-first enterprise.
3. Optimize
Constantly monitor and optimize cost and capacity, manage consumption and performance, and leverage the right services from cloud providers to maximize the value/performance ratio and sustainability. 
4. Innovate
Since the cloud enables experimentation at speed, try out several ideas at the same time and point to the right one quickly and securely. Gain access to cutting-edge technologies by collaborating with your partners. 
Read more: Cloud Service Models Saas, IaaS, Paas – Choose the Right One for Your Business
Employees and other key stakeholders of a business now expect seamless, 'always-on' mobile connectivity from the device of their choice. Work processes are now built around mobility, and a throwback to the "stone age" of communications is unthinkable. Enterprises not providing enterprise solutions based on hyper-connectivity not only miss out on seizing the business moment, but also face the risk of top talent leaving to better "digital" pastures.
Most enterprises play to the gallery. The latest smartphones come with several advanced features enabling asset tagging, image building and management, RFID/UID tagging, laser engraving, custom labeling and packaging, knitting or reverse kit solutions, and several other possibilities not easily doable before.
Wearables leverage features such as the accelerometer, barometer, gyro, ambient light, barometer, altimeter and other key features to automate key tasks, issue timely alerts, and more, without any action from the user. Such devices, and mobility solutions leveraging such devices, already play a critical role in inventory planning, field collaboration, strategic analysis, and several other functions of the enterprise. Businesses leveraging such latest technology to offer cutting edge enterprise solutions can expect to ride the digital wave to success.
However, much more is required, to sustain the success. As it is with technology, mobility is in a state of continuous flux. New technologies such as Augmented Reality and Internet of Things promising to take connectivity to whole new levels. Businesses have no option but to keep track of the latest developments, and they also need to take a few other coherent steps to ensure they deliver the goods in today's hyper-connected world.
Pay Attention to All Round Security
Safe and reliable connectivity is the basic objective of any mobility strategy. Enterprises ignore network security at their own peril, but many enterprises also make the mistake of limiting security to protecting the device or strengthening the firewall. Managing access is just as important and many enterprises underestimate the potential vulnerabilities on offer in this front.

Today's users access mobility solutions through wi-fi, Bluetooth, SMS, email, or other options available in the device. The coming Internet of Things will expand such options. With such wide options come wide threats. Each of these connectivity options is a potential threat vector, which an enterprising attacker could leverage to breach the network. Enterprises need to establish policies that cover various aspects and implications of connectivity, as in the security implications when accessing the corporate network from public wi-fi available at Starbucks and other places, data retention when connectivity is disrupted or intermittent, implications of sensitive data being siphoned off by hackers who take advantage of Bluetooth technology, and more. Effective security now requires not just macro level provisioning but also paying attention to details.
Take Stock of BYOD Challenges
Bring-your-own-device (BYOD), a norm in many enterprises, is a double-edged sword. It is a win-win in the sense it spares the enterprise from the investment in procuring handsets, and it offers employees the convenience of carrying around just one device. However, it also poses grave security implications, when employees use their device for personal purposes.


BYOD is sure to subvert the enterprise network unless strong security policies are in place to ensure the employee's personal activities do not encroach on the corporate assets in the phone. Containerization separates personal data from corporate data and is the preferred option in most mobile device management approaches. The "enterprise wipe" removes data from the corporate container, handy when the employee leaves the enterprise or turns rogue. MDM solutions enable effective enforcement of all corporate policies on company and BYOD devices.
There is also the issue of platform fragmentation, with enterprises having to roll out apps for Android, iOS, and Windows, and cater to different device configurations. Even without BYOD, enterprises need to take the decision on which platforms to support upfront.
Deploy the Required Infrastructure
Effective policies require backup in the form of adequate infrastructure. Evaluate the quality of the existing infrastructure by conducting wireless surveys, gap analysis, and other methods, to ascertain the gap between the present and the desired state, and work to provisioning for the ideal state. Some areas where infrastructure usually requires ramp-up for mobility include ingress/egress infrastructure, the number of points on the network, bandwidth capabilities, network segmentation, switching, and routing capabilities. Make sure the provisioned infrastructure is scalable.
Apart from the technical backbone to run mobility solutions seamlessly, there is a need for robust development infrastructure as well. Developing mobility solutions is now a cross-functional team effort, with members from different backgrounds heavily involved in all stages of the development process. It requires a culture of collaboration, backed up by adequate infrastructure such as project wise Git repository, coordinated workflow, development tools such as native SDKs, hybrid Apache Cordova, HTML5, Sencha, Xamarin, Appcelerator, or any other tool, as appropriate. The best practice is to use open and cloud-based technologies, with an emphasis on reusability, collaboration, and scalability, as this perfectly complements sustainable innovation, so essential to keep pace with things.
Enterprises also require flexible and easy-to-deploy solutions to secure apps and deliver data in a secure manner. The best solutions virtualize and pool compute, storage, and network resources, and ensure rapid assignment and deployment, as needed. Enterprise solutions build on hyper-convergence is the way to go in an increasingly connected world.
It requires both skill and experience to deploy an effective mobility strategy that enables the enterprise to leverage the latest mobility must offer. The internal IT team may be handicapped in this regard, and would anyway have their hands full with keeping the system running. Often, roping in a strategic partner works wonders to implement an effective mobility policy. Opt for partners who work with the enterprise, understand the requirement, and offer customized solutions rather than try to push generic solutions they already have.
The need for remote connectivity is growing day by day, as the ranks of the mobile workforce swell.  While enterprises are busy rolling out mobile apps to facilitate the mobile worker, they have not given connectivity the attention it requires. As the number of mobility users increases by the day, connectivity issues are slowly but surely rising to become serious issues that crash mobile apps and sap the vitality of the enterprise.
The State of Mobile Connectivity
About 80% of the mobile workforce on wi-fi, as opposed to 70% on 3G and 4G networks. However, a majority of mobile users deploy their own networks at home, and when on the move, use public wi-fi such as the service available at Starbucks and other places. In fact,  a typical mobile user keeps on hopping networks when on the move.
Many apps crash and lose the work users have been doing if it loses connectivity even for a second. Users would then have to log in again, and the app, far from boosting productivity end up retarding productivity.
Mobile Connectivity Issues
Mobile connectivity issues are today the top reason for internal trouble tickets in an enterprise, and also the fastest growing category of help-desk tickets. About 50% of enterprises are making big investments in mobile, and 40% of enterprises have connectivity issues, leading to dissatisfaction among mobile users.
The reasons for connectivity issues are many. Frequent network hopping is one of the major reasons for trouble in the first place. A lot of apps require persistent connections, and app crashes when people hop mobile. 4G networks present an added issue of lack of reliability. Many 4G networks are still not stable and switch over to 3G often.
The problem is compounded when a majority of users, in fact, do not realize which network they are on at any given time. Users may, in fact, experience an issue on one network, and by the time they get to raise a ticket, they may be on another network, and by the time the ticket is addressed, the user may be in another network altogether.
Mobile connectivity issues are the hardest troubleshooting tickets to close out, making it the top enterprise challenge. When app freezes, the employee, on the move, seldom realize whether the issue is with the app itself, the device, or the connection. The help desk technician, hamstrung by limited visibility, would not be of much help either. The issue challenges the mobile users, help-desk agents, and technicians responsible for troubleshooting alike, spreading negativity and pessimism in the enterprise, besides lost productivity.
The Danger
Businesses who ignore connectivity, or ignore it as an "out of control" variable are shooting themselves in the foot.
Enterprises have so far been successful in relegating mobile connectivity related issues to the backburner, as the benefits of mobility far outweigh such minor stumbling blocks. However, as mobile apps mature, mobile users become increasingly sophisticated, and businesses depend on mobility apps more than ever before, such issues soon flare up and sap the vitality of the enterprise.
Consider the case of an app that scours all information related to a customer, enabling the field executive to engage with a customer on an informed basis. If the app crashes owing to connectivity issues, or worse, the customer cannot access the app due to lack of reliability connectivity, the app essentially becomes useless.
The Solution
The first task on encountering problems with an app is pin-point the source of the problem. While a disruption in network connectivity issues are rife and a prime suspect, connectivity is not the only reason for an app to under-perform or behave abnormally. The issue could very well reside at the cloud provider's end.
Most enterprise is prompt to resolve any glitches and issues that occur within the corporate firewall. However, the bulk of the issues and the most serious issues occur outside the corporate firewall, when employee are on the move, and mobility is needed the most.
Most enterprises fail to invest in tools required to troubleshoot connectivity issues outside the network. Investment in such tools is well worth the while, as it could solve the underlying issues in real-time when the user experiencing the difficulty is still on the same network. The most basic tools undertake deep inspection, which helps pinpoint the problem to the device, network, or to network hopping, enabling technicians to secure the traffic or make any other effective amends.
Enterprises would also do well to apply technology that:
Make the app think it is still connected to the network, to avoid crashes and data loss.

Prioritize connections on strength, cost, or any other set policy.

Allow technicians to monitor the network and deploy solutions that troubleshoot problems as they occur, proactively.
Apart from investing in the right tools, the enterprise also needs to secure and optimize the traffic that goes into the device.
As the adage goes, prevention is better than cure. The design and structure of the app have a big say in the vitality of the app. A well-designed app, built up adopting best practices, works seamlessly across networks is far less likely to develop issues than a poorly designed and hastily conjured app.
The best app developers focus on improving user experience across the converged fabric of networks, enabling users to flit from network to network and glide across black spots without losing out on performance.
Partner with a professional app development company who have access to the latest cutting-edge tools and expertise to deliver high-quality apps.
Above all, businesses need to make connectivity the core of their mobile strategy. Mobile apps offer a world of benefits and improve efficiency and productivity manifold, but to realize such benefits, users should be able to access the apps first.
Mobility is growing at an exponential pace and mobility apps are the flavor of the season. However, it is still important to get the development right, to reap the benefits of mobility. A crucial consideration, to be taken upfront, is whether to opt for native apps or web apps.
A Native App is developed specifically for a particular mobile device, customized for the operating system and other device configuration, and installed directly to the device, usually through app stores. At a basic level, there are separate native apps for Android devices and iPhones. A web app, on the other hand, is Internet-enabled app residing in the cloud, written in web code and accessible through the mobile device's browser. Both native apps and web apps have its pros and cons. Web apps are similar to websites but more interactive.
Web Apps Surge in Popularity
Native mobile architecture is on its way out. Today, about 60% of the mobile architecture is mobile apps or hybrid, and just 26% of apps remain native.
The highly fragmented mobile space, coupled with the popularity of the BYOD environment where employees are free to use the device of their choice, make it commercially and practically unviable to develop native apps for each platform.
Native apps also lose out due to the need for velocity, so essential in today's highly competitive environment. In most of the cases, the best time to roll out an app would be yesterday. Delays in rolling out the app may make the app obsolete, with competitors taking away the business. As such time to develop native apps for each platform is simply not available.
About 43% of companies now place movement as their top business capability, and they are still struggling to stay on par with the speed in which mobile technology advances.
Accessibility
Both web apps and native apps have its pros and cons, making trade-offs imperative.
On the face of it, web apps are accessible on any device, sparing the need for download onto the user's mobile device. Such apps generally require internet connect to operate, though the latest web technologies such as IndexedDb, Web Storage, and AppCache deliver offline capabilities to web apps.
Functionality-Flexibility Trade-Off
Functionality wise, native apps, being optimized for the device, work faster and are more efficient, over web apps. A native app works as a standalone entity and remains totally compatible with the device's hardware and native features, such as the accelerometer, camera and so on. Web apps, on the other hand, being generic, can usually access only a limited amount of a device's native features. The biggest stumbling block is the difficulty of web apps to access the phone's webcam, sensors, and some other hardware components. Web apps may also face difficulty in accessing the file system and local resources, but modern browsers adopt the File API, overcoming this big limitation. Generally, native apps are best suited for complex feature sets, whereas web apps are ideal when the requirement for native gestures is minimal.
While native apps, customized for the device, had a distinct superiority in the user interface, the gap has significantly narrowed in recent times, and there is very little difference in the user interface or usability between today's web apps and native apps.
Moreover, where web apps compromise on functionality, it scores in flexibility. Web apps give developers unbridled freedom as the apps do not require approval from app stores, allowing release in any form and any type. Developers of native apps wanting to upload their app in app stores such as Google Play need to comply with the stipulations laid down by the respective app stores.
Robustness and Safety
Native apps, being leveraged to work seamlessly with the device's built-in features, are efficient and faster. These apps also get the full support of the concerned app stores and marketplaces. Approval from the app marketplace denotes a high level of safety and security as well.
However, keeping native apps safe require the user to keep on updating the app at regular intervals, which is easier said than done. With web apps, the developer makes all the changes at the backend, without user intervention.
Development Approaches
The main difference between web apps and native apps is internal or in the development process.
Each mobile platform has unique features and unique set of platforms and requires compliance with its own unique development process. For instance, iOS uses Objective-C, Android uses Java, and Windows uses C++. Native apps have to comply with such requirements. Web apps, in contrast, are free of such customizations, with the developer free to use JavaScript, CSS3, HTML5, or any other Web application frameworks as per their desires.
However, there is a flip side to the story as well. Each mobile platform offers standardized SDK, development tools, and other user interface elements, using which developers may create native apps with considerable ease. Web apps do not get the convenience of such  SDKs or tools, and the developer has to do the hard grind. This is changing of late, though, with the developer now having access to several tools and frameworks for creating web apps and deploying it to multiple mobile platforms and Web browsers.
Costs
Cost wise, developing a single web app that may be manipulated to suit any device is much more cost-effective that developing native apps for each device. Native apps also cost higher to maintain, considering the need to update many versions of the app.

There is no definite answer on whether native apps or web apps are better. What works best depends on the circumstances. Consider the target audience who are likely to use the app, the required features and functionality, the hardware features required in the app, the timeline, and the budget to decide on whether to opt for web apps or native apps. Either way, it requires expertise to understand the exact requirement and take the crucial decision on whether to go native or web. We have the expertise to help you in this regard, the talent to roll out cutting-edge solutions highly customized to suit your requirements, and the experience to get it right the first time round.
Paperwork is the bane of most enterprises seeking productivity and efficiency improvements, to reduce their operational costs and become more competitive.  While a certain amount of paperwork remains inevitable owing to statutory regulations and the need to preserve important documents in a physical format, the spread of internet gave a big push to electronic records and workflows, reducing paperwork drastically. Now, the advent of mobility has propelled a second wave of the "paperwork revolution," where intuitive mobile apps eliminate the conventional work processes that create paperwork in the first place.
Mobility contributes to a lean and agile enterprise, where wasteful paperwork is eliminated. Manual processes are time-consuming, resource intensive, and error-prone. The digital capture of information, through smartphones, tablets, and other mobile devices generate both direct and spin- off benefits. The elimination of manual processes accelerates the pace of work and improves accuracy. When smartphones capture the information automatically, in audio or video form, perform the required calculations or processing automatically in the backend, and transmits the required information to the relevant stakeholder, in the correct format, there is no scope for errors or even perceptive biases creeping in. The indirect benefit includes better sales and ROI, improved customer satisfaction, and better employee morale.
The effectiveness of mobility in reducing paperwork may be best understood by delving into two key areas where mobility has already succeeded in eliminating paperwork – field based operations and healthcare.
Mobility in Fieldwork
The development of mobile apps have transformed field service operations, be it servicing and repair of machinery, compliance visits, marketing calls, or anything else. Intuitive mobile apps keep track of field employee movements, keep all stakeholders updated in real time, render transparency to each step of the process, auto-generate and auto-populate the required form, transmit the required forms to the relevant authorities, all automatically. The net result is vastly reduced, or even total elimination of manual paperwork.
Process automation and technician self-service eliminate many clerical roles by eliminating the associated paperwork. For instance, when field service staff makes recordings on mobile apps during service calls, the information transmits seamlessly and automatically without the need to decipher handwritten documentation and enter them into appropriate systems manually, at a later stage.
At the ground level, mobility has successfully eliminated paperwork in most field service operations, as evident from the fact only 22% of best-in-class enterprises continue to use paper-based processes in their field service operations.
Mobile Apps for Physicians and Healthcare Operations
The drag paperwork causes are much underestimated. For instance, paperwork takes up as much as a third of a physician's workday, the time can be better spent on treating more patients or indulging in some other professional or creative pursuits. In many places, physicians are required to do daily rounds and note down individual details of patients on paper. Many physicians, hard pressed for time, skip key processes, leading to incomplete billing and the hospital losing millions in revenue, over time.  
Mobility solutions enable physicians and other employees capture information digitally through their smartphones, doing away with record writing and paper-based forms, and thereby eliminating administrative and procedural drags. Mobility solutions auto-populates forms, and does all the calculations and processing in the backend, reducing paperwork drastically.  Healthcare stakeholders gain freedom from the piles of charts, billing forms, and various other procedural rigmaroles multiple health insurance companies impose on a daily basis.
Empirical evidence suggests a big boost for efficiency and hospital revenues increasing by about 20%, on the introduction of mobility apps that aid and automates routine tasks.
Storing customer or patient records electronically in the cloud, accessible through mobile apps on a need basis reduces the cost of maintaining physical records, the cost to store such records, and the hassles involved in safeguarding such records. Such apps communicate with hospital servers, read all relevant information such as patient history, billing, and insurance from the organization's database, and convey such data to caregivers at the time of consultation, all automatically, and without a shred of paper involved in the process.
Mobility solutions also do away with the delay and inconvenience when such records are required at a different location from where it is stored. Reporting and administrative workloads get lighter across the board, allowing employees to spend more time and focus their energies on their core competencies. Improved accuracies lead to better ROI as the revenue related documentation does not slip through the cracks, and improved customer satisfaction as there is no ambiguity and all interaction are recorded accurately.
Mobility in a Run of the Mill Enterprise
Paperwork, combined with manual processes are the number one reason for errors and inefficiencies and contribute to wasteful overheads in a big way. The development of highly intuitive mobile apps eliminates paperwork in a big way. However, success depends on developing apps that serve the purpose well, understand the underlying business process, and developing apps that offer relevant solutions that are an improvement on the present situation.
Very often, paperwork gives rise to more paperwork. The need to buy paper, for instance, to send letters would create a new paper-based requisition form and invoices. When the required information is simply captured digitally and sends an email or text message, it is not just the actual process where the paperwork is eliminated, but the entire work chain is eliminated.
Many businesses start with a good intent but inevitably fall back to manual or paper ridden processes. This is owing to lack of key integrations that facilitate a seamless customer journey through the electronic channel. Effective mapping of the user journey to understand the interactions and touchpoints between users and business process goes a long way in preempting paperwork and manual processes.
Mobility helps to reduce paperwork and bring to the table several benefits, but only if the mobile systems are designed right and implemented well.  For best results, rope in a strategic partner who is strong in delivering cutting edge mobile apps that serve the desired purpose.
There are over two billion smartphone users in the world, and an average US adult spends about 3 hours and 15 minutes a day on mobile apps alone. The spread of the BYOD culture has led to smartphones permeate the enterprise in a big way as well.
The huge surge in adoption and popularity of enterprise mobility is not just owing to the unmatched convenience it offers, but also owing to its potential to unleash innovation that transforms enterprises and enable it to remain competitive in a highly challenging environment.  
Unlocking New Possibilities
The direct impact of mobility is the ability to transform a static enterprise, limited by geography, to a dynamic enterprise transcending geographical limitations. A bigger benefit is, however, the ability to leverage mobility to realize opportunities and satisfy customers. IBM Institute for Business Value reports 84% of CIOs rating mobile solutions as a critical investment to get closer to customers.
Smart enterprises have unleashed several innovations that ushered in new business models, with enterprise mobility apps at its core. Businesses have leveraged mobility to offer new products and business models, ranging from Uber taxi solutions to distance learning courses, and from smart apps that allow customers to order their menu before setting out to the restaurant, to apps that allow passengers to choose their seats, meals, and special preferences at flights, and much more. Such innovation has permeated almost all sectors, freeing up staff, saving the customer's time, improving accuracy, and offering a greater deal of choice and flexibility.
Financial services leverage mobility to deliver new workflows, aimed at improving customer services, while strengthening their compliance practices at the same time. Mobility becomes an effective means to innovative and cope with the increasing pressure to meet continuously changing regulatory requirements and competitive threats while providing enhanced customer service experiences at the same time.

Healthcare companies leverage mobility solutions to push healthcare information to patients and offer innovative options. Smart apps, for instance, allow patients to self-diagnosis and transmit key parameters to the physician.

Retailers embrace mobile technologies to expand their customer base, offer better and innovative options for their customers. E-commerce itself was a path breaking innovation that has been extended to mobility in a big way. This apart, smart-devices offer a platform allowing customers to pay and purchase in many innovative ways.

Manufacturers leverage mobility to forge an effective collaboration among employees, contractors, third parties, and even customers, at a global scale. Many manufacturers have successfully innovated with mobile apps to deliver end user requirements of reliable and fast access to critical design applications.
Centralization of the core end-user activities in the cloud at the backend enables unbridled access to mission critical applications on any device, and anywhere, and is a key enabler of delivering innovative business processes.
Another key area where enterprise mobility apps have a big impact is marketing. Today's customers demand multi-channel engagement, with mobile devices a key element in the mix. Delivering innovative apps to serve the needs to the customer in the simplest way, and also stand out from the competition is the key to retaining customers.
Transforming the Enterprise
Mobile apps have transformed the workings of an enterprise in a big way, unlocking new possibilities, improving productivity manifold, accelerating the velocity of work, and more. The innovations in this space have been continuously on the rise.
The first wave of mobility resulted in apps connecting executives on the move, to facilitate real-time and instant decision making. Several apps also made work seamless. For instance, apps allowed employees to upload a presentation and use it at the client site. As mobile technology advanced, more complex innovations have started to emerge, such as enabling field service executives to connect to experts in the command and control center, to spare the need for revisits or even deploy highly paid technocrats to site visits. Apps powered by Augmented Reality enhance the insights available to a customer-facing employee.
Mobility facilitates a radical redesign of work. Consider the case of a debt collection team, or a machinery service team. The old way of assembling at the office every morning and making a list of site visits is highly inefficient as well as inflexible. Mobile apps automatically assign the next port of call for a debt collector or technician based on distance, expertise, and other factors, improving efficiency manifold, speeding up work, and delivering results in better job satisfaction as well. Mobile apps also keep the team updated on latest knowledge and information. In-built Location tracking capabilities allow team leaders to remain in control of the situation, without having to intrude.
For top management, mobility apps enable the enterprise and its key stakeholders to get access to contextual data in real-time. When routed through powerful analytical engines of today, the raw data is crunched into actionable insights, extremely useful to make high-quality business decisions based on real and emerging trends, and also seize the moment with a customer, improving customer satisfaction manifold.
A Survey by Constellation Research reveals more than 80% of the enterprises are aware of the impact of mobile transformation on internal and external stakeholders and have established dedicated teams to work on solutions
While the potential for mobile apps to transform the workplace and business is unlimited, such benefits do not realize without a nicely designed app that serves its intended purpose. We are experts at building highly intuitive power packed apps, with a veneer of simplicity, as our hundreds of customers, cutting across industries will vouch. With us as your partner, your mission to unleash innovative transformation becomes that much easier. Contact us now.
Mobility is the rage among enterprises, as the benefits of anywhere-anytime connectivity and productivity-efficiency improvements start to sink in. However, amid the hype, the hard reality of user engagement is starting to bite. The challenge is to produce mobile apps that drive user engagement and produce it quickly, to keep pace with the fast-changing business requirements.

Driving user engagement requires offering a compelling experience for the target users. Here are the ways to do so, and thereby meet enterprise mobility demands in a successful way.

Fix the Scope
The very purpose of rolling out apps, as an alternative to the website, is to offer enterprise users the convenience to focus on a specific function or purpose, without being cluttered or distracted by unnecessary features. As such, the scope of any app is all important. A proper definition of the scope of the app, or what the app does, can make or break it.

The apps in highest demand by enterprises, cutting across industries are customer relationship management apps for sales, marketing and services, customer engagement and general employee productivity apps. However, even within such classification, the best apps facilitate only specific tasks.

A key consideration when deciding on the scope is to evaluate the benefits various segments of the workforce expect from the app, and how such benefits sync with the overall objectives of the enterprise.

Although employee job satisfaction is critical, the success of the app ultimately depends on the scope of the app, and deployment decisions having a direct correlation with the overall business objectives, be it improving customer service, increasing productivity, driving costs down, or anything else.

The best mobile apps leverage the power of simplicity. They may have a complex backend, with integration and cross-links to several enterprise function and resources, but still deliver a simple, neat, and clean user interface.  The user gets a clear cut menu, allowing them to do powerful things with amazing simplicity. User experience is ultimate to ensure high adoption

Demolish Data Silos
An app is only as good as the data it handles. Even the most intuitive of apps will not gain sufficient traction if it is unable to access meaningful data. A big bane of enterprises and a key reason why enterprise apps fail is data trapped in inaccessible silos. Demolishing data silos, and centralizing data to an easily accessible location is an important prerequisite before launching enterprise apps.


It is also important to deliver content in a mobile experience that ties into the content management system, to ensure seamless sync. For instance, a mobile app to offer added value to a field marketing executive, he needs to access the latest information regarding the client, when engaging with the client at the client's office. Likewise, the information of such meeting needs to be updated into the CRM in real time, for the enterprise to take action on the latest and updated information.

Need for Proactiveness
No matter how intuitive apps are, users need to be coaxed into using it. The most successful apps are "proactive," leveraging an integrated set of engagement services such as in-app messaging, push notifications, dynamic use of analytics, and more. The best apps keep tracking what the user will most likely do, and issue timely reminders and prompts in this direction.

Method in the Madness
With the craze for apps, an enterprise will invariably find themselves saddled with a plethora of apps, and things can quickly get out of control. An average enterprise in Europe and USA would deploy around 10 or more enterprise mobile apps during the next two years. A good way to manage existing apps is by leveraging the mobile capabilities of Adobe Experience Manager, which helps to centralize all apps in a singular, unified dashboard.

A Hybrid Strategy
Most enterprises have limited capabilities to conjure up intuitive mobile apps on their own. Their in-house IT team in almost all cases is invariably neck-deep in routine tasks without having time to take up the time-consuming app development process.

Enterprises always have the option of promoting a resident mobile app team, by either hiring the right talent or investing in training the right people with the required skill-sets. However app development skills are hard to come by, and technology is any way in a constant state of flux for investment in any specific skill set to deliver long-term ROI. Other limitations such as budget and resourcing limitations, legacy infrastructure, technology fragmentation and immature lifecycle workflows also contribute to making internal development teams a non-starter.

Outsourcing the development task to a contractor is a far more cost-effective, and offers enterprises the best of both worlds – access to talent without the associated overheads of hiring.

Considering such factors. it comes as no surprise Forrester Research estimates enterprises spent $18 billion to contractors in 2016 to build and maintain mobile apps. The global market for enterprise mobility is expected to touch $284 billion by 2019, a four-fold jump from the present levels of $72 billion. Even large companies, with personnel requirements for app development and maintenance, and budget on their hands, adopt a hybrid approach, using outsourced skills to build mobile apps, and side-by-side train employees on building and maintaining mobile apps.

However, unless the enterprise selects the right contractor, the money spent goes down the drain. Ensure the contractor has the right expertise and has a  track record of having implemented successful mobility projects. We tick all boxes, bringing with us our wealth of experience, a pool of highly talented and resourceful development team, and the latest cutting-edge tools to get the job done well in double-quick time. App development is our core competence, and our team comes fully conversant in the latest development styles, user experience best practices, and more.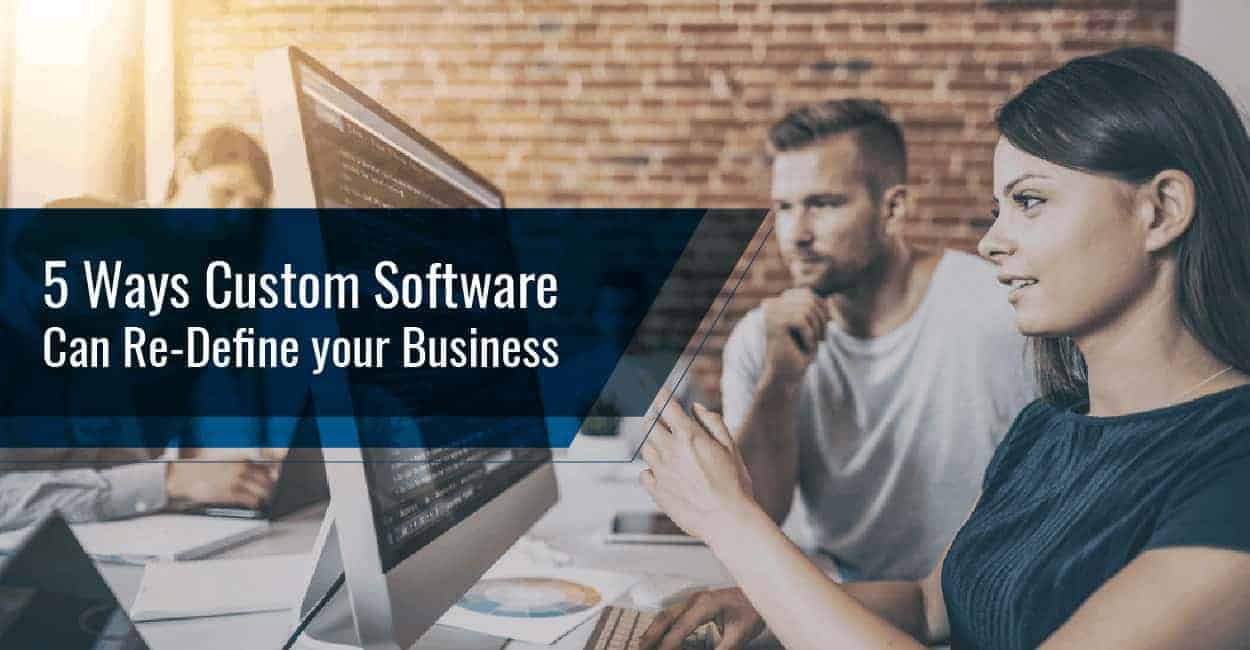 B2B ecosystems constitute the backbone for several critical functions in the enterprise including supply chain optimization, sales, marketing, product development, knowledge management, and even innovation. Such B2B ecosystems thrive on the exchange of information and uninterrupted collaboration.
The growth in popularity of mobile devices is all-pervasive. It is not just retail customers who prefer mobile devices for shopping, but also internal enterprise users, who prefer to get things done through the convenience of their smartphones. The proliferation of the BYOD culture, where employees access the corporate network through apps downloaded on their mobile devices and get the job done even when on the move, has further fueled the growth of mobile services in the enterprise.
In such a state of affairs, the business-to-business (B2B) segment is also seeing a surge in mobile services, side-by-side with the much-publicized business-to-customer (B2C) segment. With mobility now becoming central in the scheme of things for B2B ecosystems, here are key trends in the future of B2B enterprise mobile services.
Mobility Solution Management to Mature from EMM to Seamless Integrated Experience
Enterprises are moving to enterprise mobility management (EMM) solutions to gain control over their ever expanding mobility ecosystem. EMM facilitates laying down policies and structures for mobility management, offering a unified, integrated place for the management of devices, apps, and content, and also to enforce security.
In today's fast paced tech world, organisations have started moving beyond such traditional EMM functionality as well. Enterprise apps, dealing with distinct processes such as procurement, sales, and more, are still independent to one another, existing in silos, without any functional integration between them, and not factoring in conditions relevant to the user. This is changing, with mobile devices now slowly but surely becoming a central node in a connected ecosystem. In such a changed scenario, B2B app users transition from a broken to integrated frictionless experience, with the mobile experiences evolving in terms of channel, context, and construction.
In response to the changing scenario, EMM is evolving from simple device management, to incorporate advanced features such as user credential distribution, single sign-on (SSO), access control, and more, deeply integrating itself into the core IT of the enterprise. Advanced EMM also offers software development kits (SDKs), enabling app developers to offer content control, encryption, data loss prevention policies, and other security-enhancing features.
Artificial Intelligence to Become Well-Entrenched
All the hype surrounding artificial intelligence and automation notwithstanding, most mobile devices still rely on direct user instructions, forcing business users to move in and out of apps to get things done. However, the spread of AI technologies means many tasks now done manually, even with the convenience of apps, will soon be automated, requiring no human intervention, or at best only validation. The proliferation of new AI inspired technology such as Google Glass and more would also decrease the dominance of apps in the scheme of things, offering users more touch points to get things done in a much easier way. The key to such next generation B2B enabling devices is present and upcoming technology innovations.
Rise of Rapid Application Development and Containers
The latest trends in mobile app development, such as the use of low-code and no-code option for rapid application development, the use of containers, and other trends will apply equally in B2B space, just as it shakes up the B2C space. Mobile app development is increasingly becoming agile as well, with greater thrust on design reuse, modular approach, and more.
In the quest for efficiency, the thrust of application development will not just be on creating new apps and solutions, but also on ensuring online workflows work seamlessly with offline mobile contexts. There will be a greater focus on innovation as well, by applying in-vogue and emerging concepts such as mechanisation, machine learning, natural language,  immersive analytics, and more. There will be increased integration of voice, video, and images in B2B apps as well. The application of MVP (model-view-presenter) architecture will improve user experience significantly, and drive the application of new technology to spur innovation.
B2B Enterprise Seek Increasing Value from Mobility
In an interconnected ecosystem, the real value of mobility goes beyond the value of a particular function or app. The true value realizes when the app completes a piece of the jig-saw, or enabling well-timed business moments that enables the continuation of a relationship, and or opens up additional value. In such a scenario, the focus shifts from data models to service models, where customer or client experience is the overriding concern as opposed to the data or asset the enterprise holds. What the enterprise has is no longer relevant. Rather, what they do with the available resources makes all the difference.
Enterprises are now forging a tighter integration, and even merging mobility with IT team, to ensure the agility brought about by mobility rubs off on the rest of the enterprise.
In the quest for operational excellence, improved engagement with customers and clients, and also a competitive advantage in an increasingly tough business environment, B2B enterprise mobile services are embracing big changes. Those who miss out stand to lose out big time. For instance, mobility-lagging organizations face the risk of key employees becoming frustrated with the lack of productivity enhancing apps, and resigning.
In such a scenario, it pays to rope in a strategic partner who is competent in the mobility space and has solid experience helping enterprises roll out highly successful mobility campaigns and implementations. We are the right partners for you, as evident from our list of satisfied customers, cutting across sectors.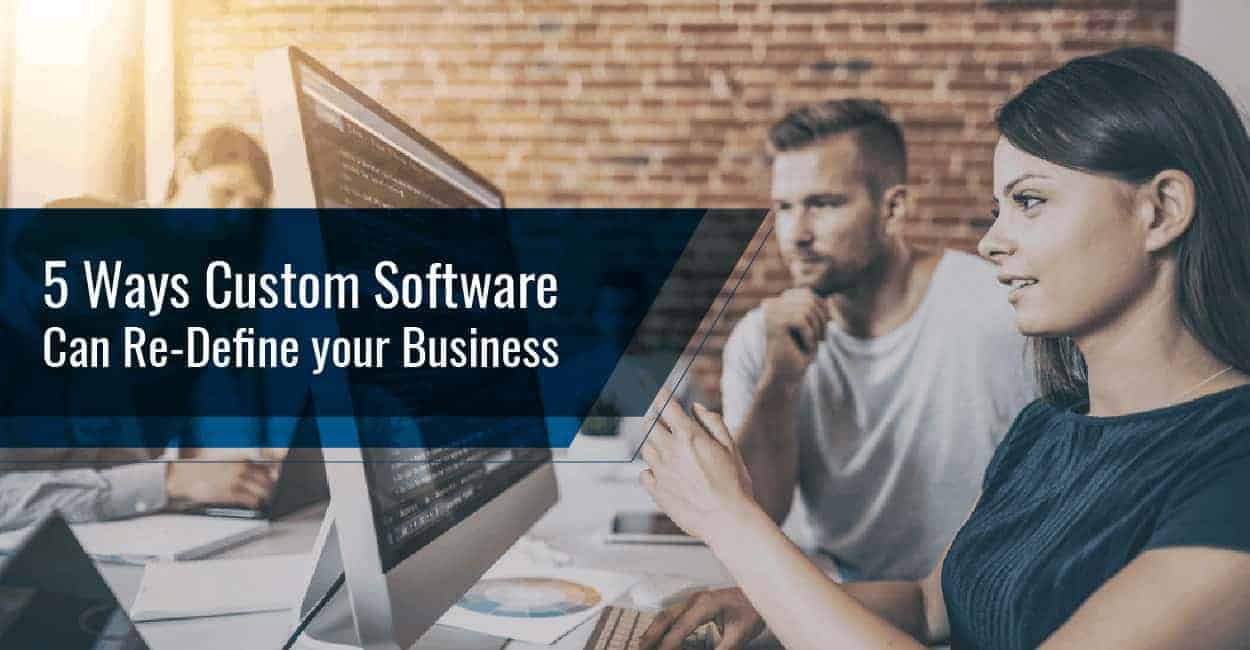 The world of technology is changing by the day, and placing bets on any new technology is risky. A new technology may be hyped up as the bright new hope for mankind, only to be shunned in a few years or less, as realities bite and drawbacks or stumbling blocks start to emerge out of the hype.
In such a state of affairs, it pays to invest in a time-tested technology. Mobility offers a safe bet, having withstood the test of time. Gartner estimates the demand for enterprise mobility apps to outstrip the capability of internal IT in enterprises to deliver such apps, by five times, by the end of 2017. Mobile phone sales are likely to touch 2.1 billion units by 2019, further fueling the demand for mobile apps. Mobile users spend as high as 86% of their time on various apps.
The high demand for enterprise mobile apps is owing to a variety of factors that are not going to go away anytime soon.
Mobile Apps Improves Internal Efficiency and Productivity
Mobility empowers busy on-the-move executives to remain connected always, from the airport, from the client's reception, from the dinner at the hotel, from the swimming pool, and just about anywhere else, when on the move. It enables field service executives to connect to the office in real-time, top management to remain in control of the situation during business trip, the busy executive to start working when commuting to work, the marketing executive to get details of the customer even while meeting her, and a host of other live situations. The real-time decision making, accelerated processes and such anytime connectivity triggers help businesses close more deals, and do much more with available resources.
The investment in enterprise mobile app often pays back for itself just through efficiency improvements. A case in point is the app making data collection related to customer preferences and action automatically, sparing the enterprise from the otherwise slow, tedious and resource intensive process.
Mobile Apps Deliver Unmatched Customer Convenience
Mobile apps are a rage in the customer-facing space as well, where intuitive apps enable customers to engage with the company better. Customers use their smartphones to explore a product, shop, to find a business, initiate an inquiry, and more. Mobile apps offer a one-stop point for the customer to interact with the brand. In fact, a mobile app is one basic expectation from any brand worth its product.
With a customer app, the customer virtually gets all information related to the business in the palm of their hands. It boosts engagement, allowing customers to engage with the business when whiling away time on the train, waiting for the dentist's appointment, and at a host of similar situations. In the absence of a convenient way to initiate interaction, at such convenient time, the customer may not initiate an interaction at all.
Mobile apps cater to a larger, younger audience. About 75% of the millennial generation now own a smartphone, and it is hard to engage with them through technologies that are past their sell-by date.
Mobile Apps are the Marketer's Dream Come True
Mobile apps facilitate on-the-go marketing, allowing new customers to find about the business easily, and existing customers to get in touch for any requirement, equally easily. A user who downloads an app is as good as a loyal customer, for the downloaded app is likely to be the first point to search for a product, and make a purchase. Regular use or even visibility of the app reinforces the brand image in their minds as well. Mobile apps may also leverage location and other personal information from the mobile devices, to tailor customized offers.
Mobile apps also make it easy for regular customers to get in touch with customer support easily, and customer support to address the needs to the customers, in an informed way.
Developing mobile apps offers spill-over benefits as well. Merely creating a mobile app gets the company access to app indexing, making it that much easier to be found in Google search results. Users get the option to download the app when they search for content related to the app.
Businesses that fail to adapt to the mobile will soon go extinct, and there is no better example of this than the fate of Kodak, Yahoo and Nokia, once household names, now no more as they failed to adapt to the mobile.
However, the mere creation of an app is not enough. Only apps developed the right way, incorporating the right features, gain traction. For instance apart from easy features to browse and shop for a product, apps that facilitate social sharing, by integrating options to make comments, likes, and also in-app messaging is likely to be well received. Likewise, while demand is high, competition is equally high, meaning customers would rarely give the app a second chance. Mess it up the first time, and the odds are the storage-space starved customer would straight away delete the app and install a competitor app, thereby losing the customer for life.
A big challenge with regards to rolling out mobile apps is the overburdened internal IT team, and the difficulty in hiring competent developers. However, at the same time, the mobile app development space is not the one for experimentation or trial and error. It pays to partner with an experienced and strategic partner like us, who have a wealth of experience in rolling out highly intuitive and well-accepted apps, cutting across niches, industries and sectors. Partnering with us allows your business to leverage the wealth of knowledge and best practices inculcated by us over time, and also gives you access to an extremely competent talented pool of professionals who are adept in rolling us highly customized and innovative apps that pass the test of high performance and usability, to perfect suit your business requirements.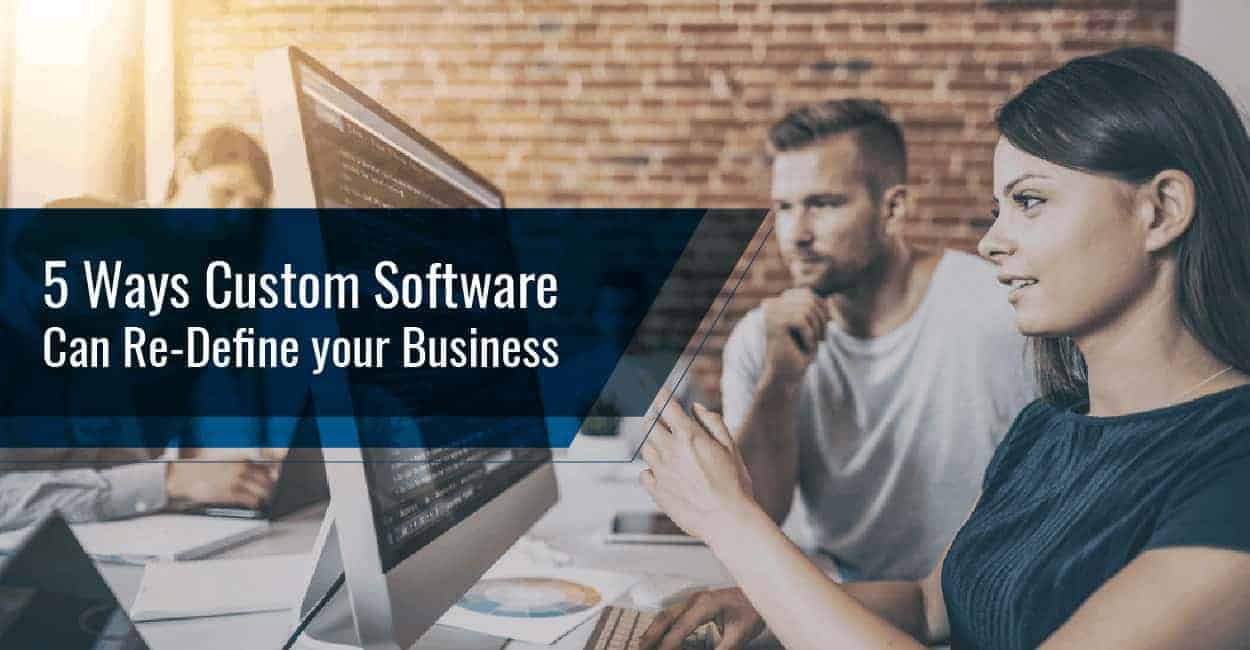 About one in every two enterprise mobile apps essentially become useless within two years of launch, leading one to suspect something ails enterprise mobility. Are the perceived benefits a big hype? Read on to find out the common pitfalls that plague enterprise mobility, and the possible solutions.
Many enterprise decision makers mistake mobile apps as an extension, or another interface for their website, and pack the app with features. Such apps are doomed to fail right from the word go. Others do an improper scope, and pack in features not relevant for the users.
Apps are simple, lean, bite-sized, personalized, and contextual.  By the very nature, apps are meant to fulfil a specific highly focused task, easily and well, with minimal navigation or typing. There is nothing preventing enterprises from launching hundreds of apps to cover the entire gamut of functionality possible through the website, but packing all such features into a single or even a few apps is a sure route to disaster.
An average enterprise has 700+ business applications.  Offering a mobility solution to even 10% of such applications would require 35 years, considering a minimum of six months of development time for each app. Of course, the latest rapid application development techniques, no-code or less-code app development strategies, and the possibilities of developing more than one app simultaneously makes 35 years an exaggeration, but the fact remains trying to offer mobility solution for everything may be too big for the company's boots. A successful mobility strategy requires intelligent prioritization, rolling out mobility solutions for processes and services that need it most, such as field service and marketing work, and then widening the net, one function at a time.
About 78% of enterprise mobile apps are abandoned after the first use. The reasons vary, but single biggest pitfall is failing to cater to the user. No matter how good the features and functionality of the app, it won't succeed unless users actually download and start using it.
A 2014 Forrester study estimates 64% employees rarely using enterprise apps, owing to poor user experience. If the app, instead of making things easier for the end-user, actually makes it harder, or makes no difference, there is no reason why users would change over from something that is already working for them. Many developers replicate the existing business process without considering simplification of complex processes.
Many app developers, having to deal with a number of pressing issues, do not give user experience the importance it deserves. Enterprise app developers need to think like a user, how they would prefer to use the app, and how they would benefit from it. Unless the apps are easy to use and have a user-centric designed, it is sure to fail. The enterprise needs to not just make sure the apps solve a pressing need and is easy to use, but also communicate with the users to drive home the benefits. If required, they need to also train users on how to use the app and derive benefits out of it.
Lack of Adequate Groundwork
Side-by-side with poor UX, obsolete technology may also impede app acceptance. Many enterprises continue to use legacy systems not compatible with mobile services or have their critical data trapped in silos, preventing apps from pulling in the required data. Such roadblocks leave users hamstrung, forcing them to opt for other means to get their crucial tasks done.
Also, unless the app is flexible enough to address device management, app management, content management, mobile device support, mobile collaboration, mobile network security and other crucial technical issues to match the needs and preferences of users, the odds are of the app failing even before it gets started. A good native device experience or catering to device users prefer is another crucial requirement for acceptance.
Lack of Adequate Marketing
Personal apps available in app stores require extensive marketing and promotions to sustain and thrive. It is a misconception to think enterprise mobility apps do not require such marketing or promotion. Very few enterprise users are likely to download an app just because it is there in the recommended play store. What is different is only the nature of marketing or promotion required.
Enterprises would do well to reach out to the key stakeholders, and purchase their buy-in by making explicit the benefits of using the app, and incentivizing its use. There may also be a case to train app users.
Many people are still wary about installing and using mobile apps, for the security challenges it poses. Their fears are not unfounded either. A 2015 IBM study reveals 40% of large corporations, which includes several Fortune 500 companies, not having the necessary precautions to prevent security breaches in customer apps.
Unsecured API access is a big security risk associated with mobile apps. At any point of time when the developer deals with business logic, validations, or access permissions, they add to the risk and multiply the layers of error-laden complexities. App developers would do well to choose role-based access, based on business logic instead.
Risk of Inexperienced or Sleazy Developers
The developer can make or break an app, especially when there is a pressing shortage of talent. Even if the developer is talented, there is a very good chance they would end up underestimating the work and effort required, ending up making shortcuts, compromising on key features, and skipping functionalities, to meet the timeline and budget estimates.
There is also the risk of sleazy developers quoting a low estimate and painting a rosy picture to get the work and undertake shoddy implementation. Ascertain the track record of the app development partner before signing a contract.
There is no shortcut to experience, to avoid the above mentioned pitfalls. Partner with us to leverage our considerable experience, and also the expertise of our talented pool of developers. We have developed cutting edge mobility solutions for enterprises across the spectrum. Our solutions have withstood the test of time, and go a long way in transforming the enterprises in which they are deployed. Hundreds of satisfied clients stand testimony to our expertise in developing enterprise mobility solutions.