Right ERP software helps CFOs contribute to organizational decisions more logically.    
Selecting the Right ERP Solution: Crucial Points a CFO should Keep in Mind 
The CFO is one of the most significant decision-makers in an enterprise today. CFO is the protector of your business's financial records and has an ultimate say while making financial decisions for the company. However, in this digital age, the role of a CFO is evolving. A CFO takes a more holistic approach in the current scenario and guides the organization towards success by leveraging digital intelligence. CFOs must be equipped to keep their company afloat during an unexpected crisis such as the pandemic, identify new investment opportunities and help the business prosper in the face of intense competition. A tall order but not impossible. 
To achieve this, CFOs must look at their existing systems to upgrade or replace those slowing down the organization. CFOs are responsible for ensuring that any new technology they adopt has what it takes to turn the business into an effective market disruptor. 
This article covers a CFO's top 5 considerations when choosing an ERP solution.
Read more: How Organizations can Gain a Competitive Edge by Implementing Digital Core ERP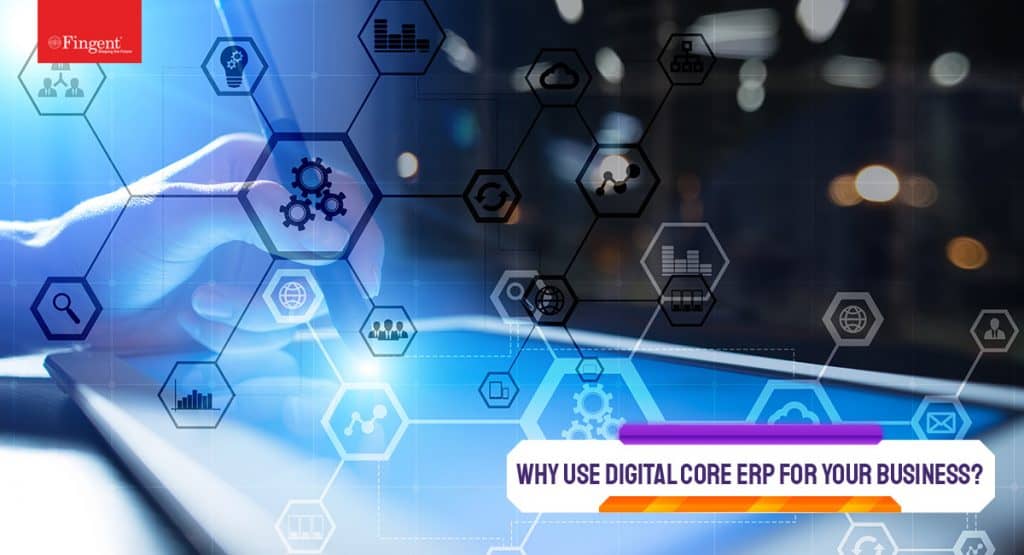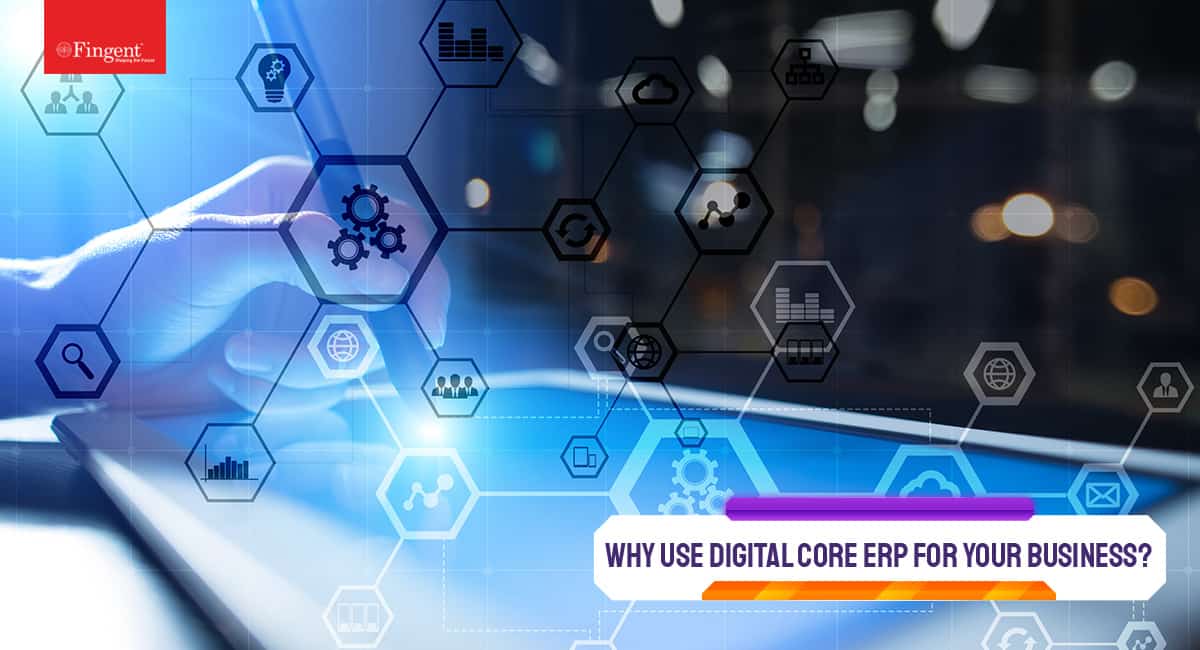 1. Obtain hands-on knowledge on the process
CFOs might find it tempting to leave the ERP process knowledge to technical teams, but this could mean that they miss out on learning the crucial aspects of the ERP that will affect the organizational costs. Technology assists CFOs in controlling accounting and tax standards and in engaging with the business to drive value jointly.
Read more: SAP S/4HANA: Transforming The CFO into a Business Value Creator and Role Model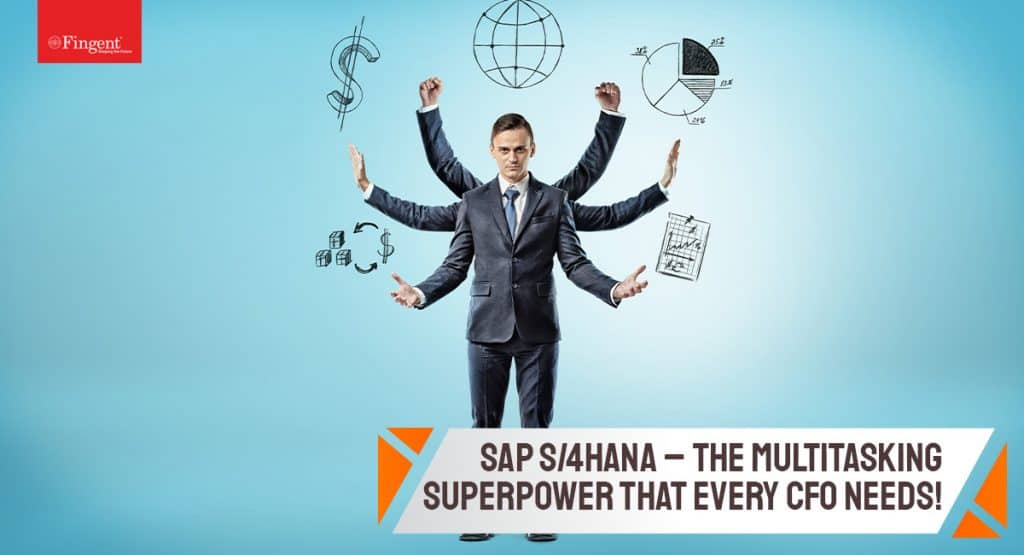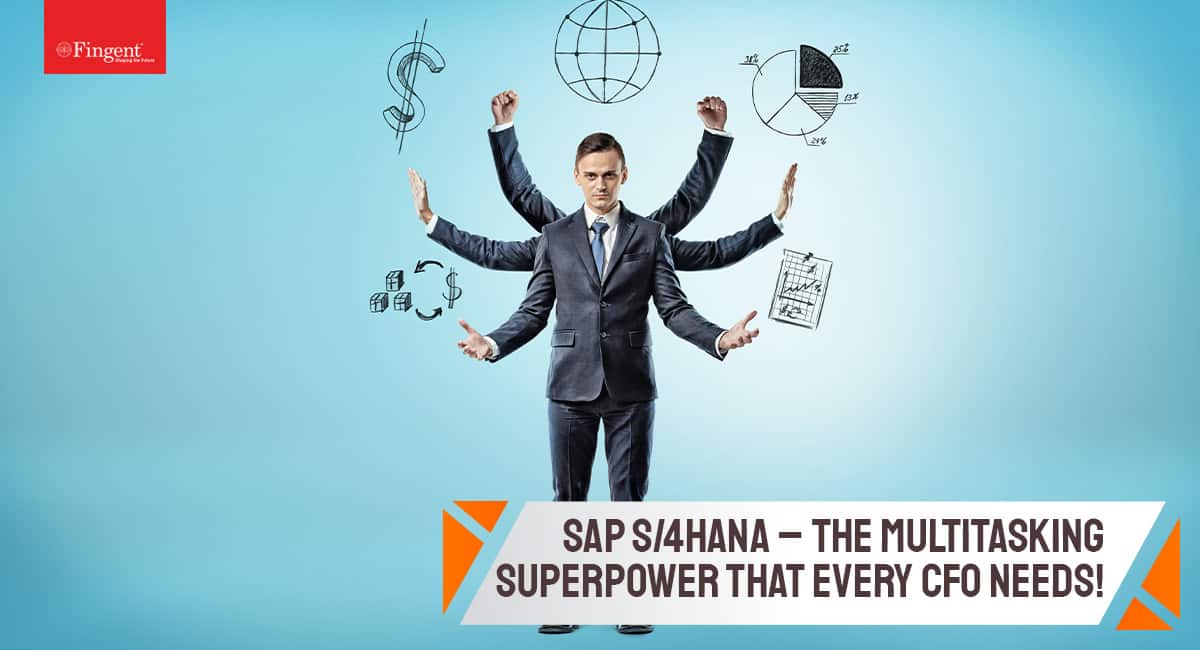 Technical jargon can be overwhelming for CFOs. But they need to clarify their questions with their ERP service provider. 
To get you started, here are some important software concepts related to ERP implementation.
Installation

: Know what is required of your current server.

Customization

: Make sure the ERP software suits your organization's specific requirements. Compared to other ERP systems, SAP requires minimum customization. It has many customizable solutions that are suitable for all types of businesses. 

Configuration

: Ensure your software is in harmony with your workflow. Thankfully, SAP is suitable for any size organization. 
Apart from this, confirm the ERP is hosted on the cloud because it is easier to handle and more secure to manage. Those who have migrated to cloud-hosted ERPs reap the benefits during the pandemic, where remote working is the only option to ensure business continuity. Making sure the solution is rewritten for the cloud will help CFOs keep up with any future changes.
2. Invest in a service provider with vision and efficiency
Your ERP solution's longevity is determined by your service provider's efficiency and capability. Do not hesitate to clarify certain aspects of your service provider and the services they have to offer you. Find out if their financial situation makes it a viable option for a long-term contract. 
You also need to identify if your service provider can give you access to all the information you need for years to come. Additionally, consider if your vendor is relevant to the current market scenario and can stay relevant in the future. To that end, it may be helpful to enquire about their research and development plans to ensure they will provide you with high-end products now and in the future. 
Read more: Why Choose Fingent as Your Odoo ERP Partner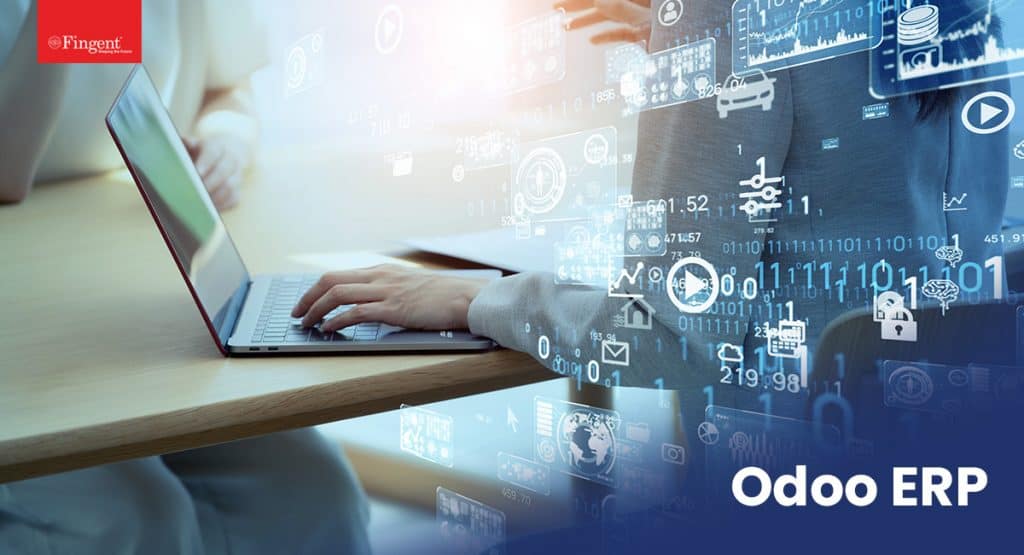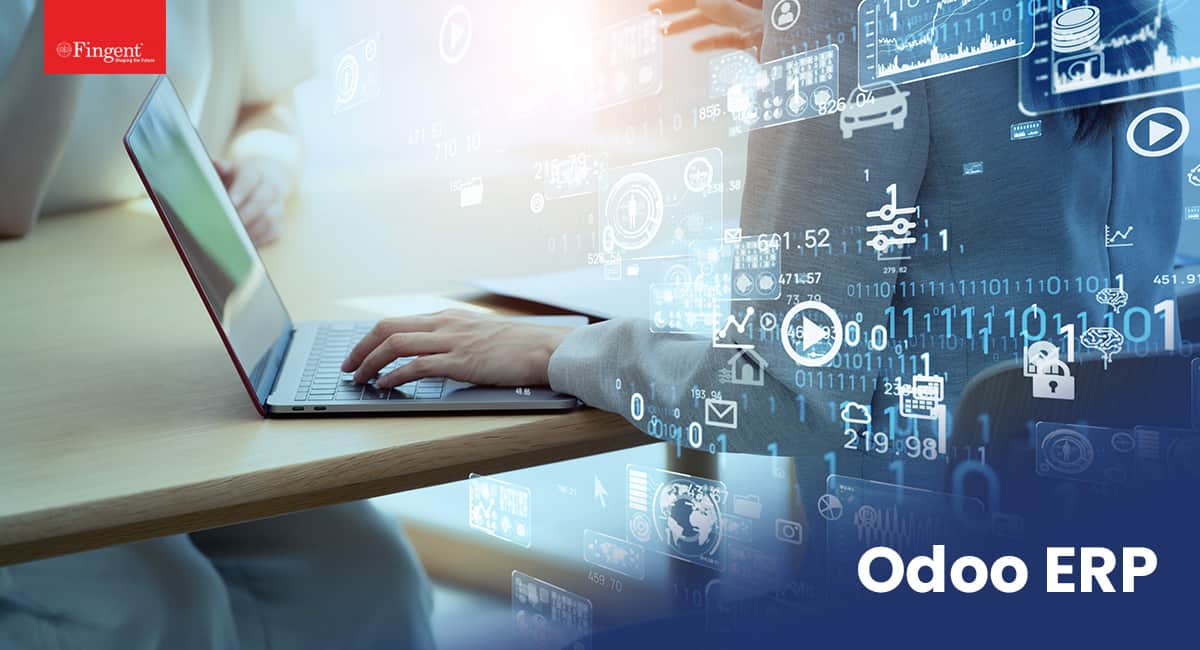 3. What are the aspects of integration?
ERP is one of the multiple systems that determine your organization's performance. To achieve optimum results, you will have to enquire about integration with other aspects such as EPM, SCM, HCM, and CX, to make way for a smoother workflow. How? When you have various platforms working together harmoniously, you can avoid data inconsistency between two systems. 
Read more: 5 Reasons to Integrate Your E-commerce Application with Odoo ERP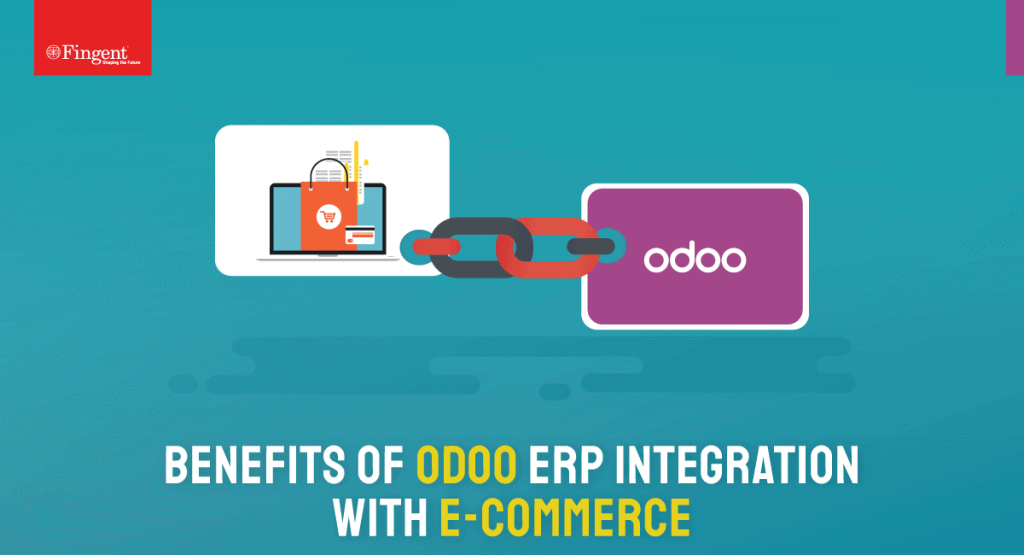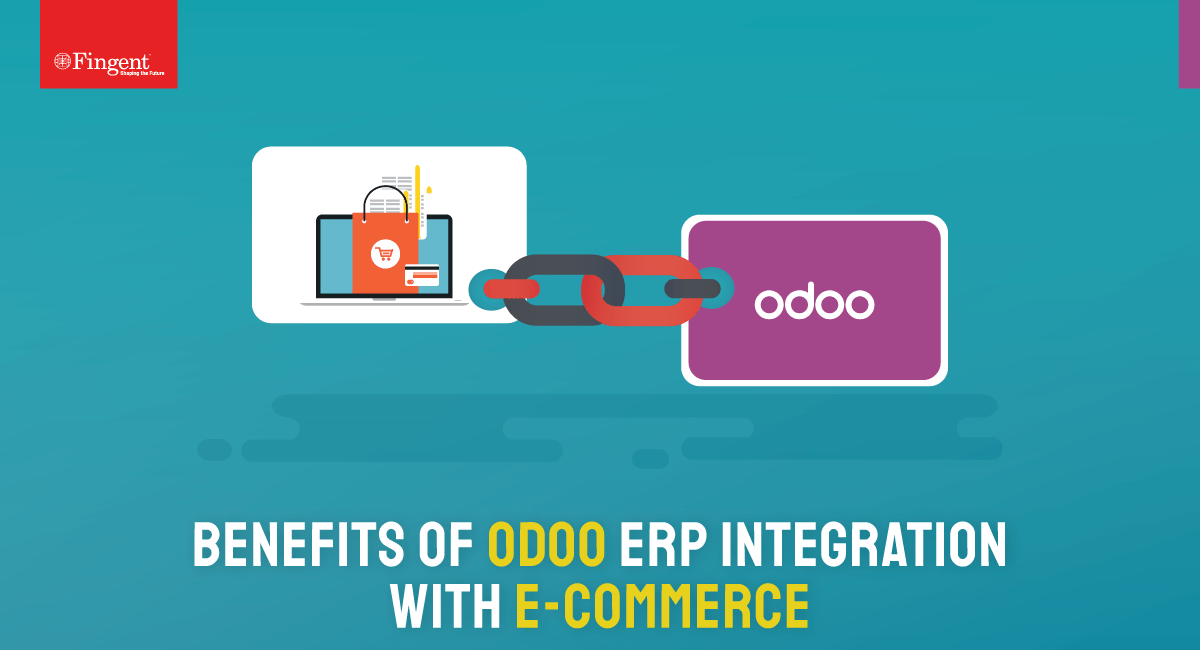 To avoid cumbersome processes after ERP implementation, you must consider if the vendor you are planning to hire can provide you the best support required. Talk to them to ensure that all the different platforms function as one unit. The most relevant integration for a CFO is integrating ERP with EPM (Enterprise Performance Management). Picking the right vendor will help you with such critical integrations.
4. Choose the right ERP                      
ERP that fits one company does not match the other because each company has its own unique needs. Whether a business is small, medium, or large, a CFO must be aware of the need for financial planning tools. Hence, as a CFO, you must confirm your ERP caters to the size of your business. Additionally, your current ERP must be scalable to accommodate employees from various departments. In other words, you will need a scalable ERP system for your entire operation to work smoothly.
Read more: 5 Tips For Getting The Best Out Of Your ERP System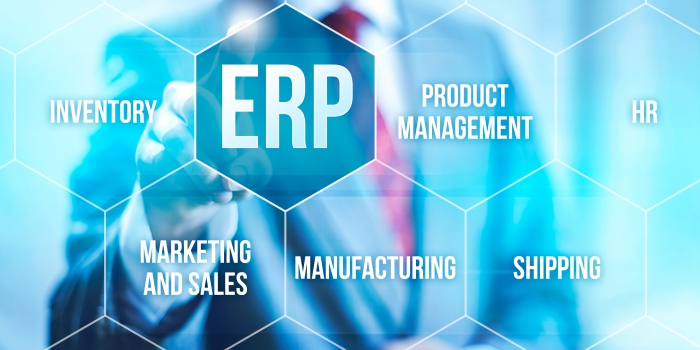 5. Identify the needs of all departments to ensure teamwork
The ultimate aim of a CFO is to ensure that the ERP they select is delivering excellent results. Hence, it is crucial to have all your employees on board and understand the ERP system. 
To achieve that, you need to identify the needs of each department in your organization and make sure that ERP meets all those needs. This allows for an enhanced workflow among all employees. Include your organization's CIO and other leaders during the planning and implementation of ERP software. They can spread a positive outlook toward the new system among the rest of the employees.
Read more: How Fingent Helps CFOs Gain New Insights and Reliably Enable Key Decisions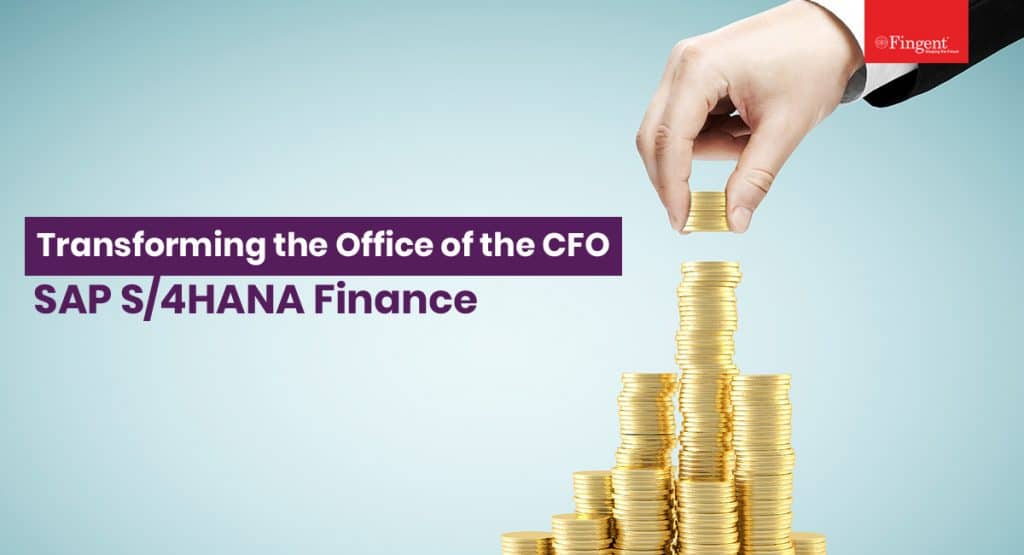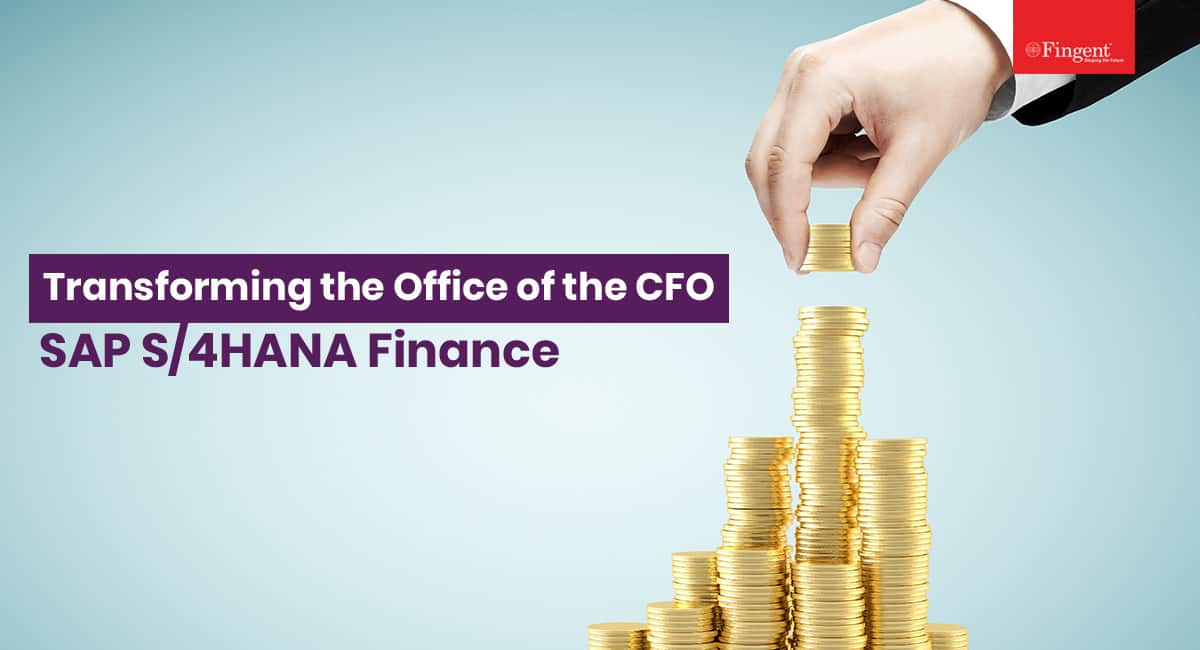 Are you ready to steer your business to success?
Understandably, implementing ERP will take time and effort. Besides, as a CFO, you will have to identify the potential and tangibly justify the cost of ERP. However, choosing the right vendor can make implementation hassle-free and result-oriented. 
It is no surprise that successful implementation and deployment of ERP hinges on the right partnership with the right vendor. 
As an Official Ready Partner for Odoo and SAP Silver partner, Fingent is the right provider to assess and understand your unique business requirements and help you become a cloud-powered enterprise. We offer dramatically shorter implementation timeframes. Our ERP allows for rapid configuration, customization, and deployment, significantly reducing the implementation cost. We provide both cloud and on-premises ERP solutions. So, do you feel ready to steer your business to success? Give us a call!
How your online store can benefit from Odoo ERP integration
The share of global retail sales generated via e-commerce witnesses a steady rise year over year. Thanks to COVID-19! The 2020 digital commerce market saw many new entrants including the brick and mortar purists who were always hostile to investing in modernization. 
Looking at the current scenario, we can rest assured that the surge in online shopping activity will not take a back seat even after the economic crisis settles. The increasing convenience offered by multiple digital channels will lure customers to make more purchases online, be it daily necessities, medical supplies, precious gadgets, or other seasonal goods.
As of 2020, there are around 2 bn digital buyers in the world, which is roughly 25% of the global population. According to a study, 20 years down the line, 95% of all purchases are expected to be via e-commerce. Imagine the vast online buying population demanding access to details such as order histories, past invoices, product comparisons, ratings, reviews, descriptions, warranty, usage, and more such data! Is your e-business equipped to handle this?
Read more: Odoo CRM vs Salesforce CRM: How to make the right choice
Any business- small/ medium/ large– ambitious of growing its online presence should tap the right technology, and any e-commerce business that wants to deliver exceptional customer service requires powerful integration with an ERP system. You can consult with an Odoo ERP software development partner for customized needs. 
In this post, we look at the five advantages of integrating your e-commerce application/business with Odoo, one of the popular open-source ERPs loved by many leading brands. 
Why Odoo, among many?
1. A complete package with multiple functionalities
Odoo ERP is a holistic, full-fledged package that comes with the principal solutions needed for managing a business including sales, CRM, project management, financial management, inventory and warehouse management, manufacturing, logistics, HR, and more. With its 1000+ modules available both on cloud and on-premises, Odoo integration offers a complete software system that allows you to manage your entire e-store from a single location.
Be it your inventories, orders, customers, shipping, tracking, or any other dynamic function, Odoo ERP integration helps manage every task through a single solution, thus eliminating the need for maintaining disparate third-party wares for each module. The integration also supports multiple store management via a single software, maintaining a common inventory for all. 
2. Breaks data silos to improve visibility across your business
Siloed data is one of the major challenges that stand in the way of e-commerce companies. This will prevent you from getting a unified view of your operational and experience data essential to expedite your marketing strategy and growth. Post Odoo ERP integration, neither do you need to look into different departments for data, nor do you require to manually enter data into your system.
You can see in your e-commerce application all the key data like your shipping information, product information, inventory levels, customer feedback, etc. By de-compartmentalizing data from multiple systems, Odoo saves your time and labor considerably.  
Read more: What makes Odoo the best ERP solution for your business?
3. Flexible payment options
When it comes to adopting a digital payment option, the convenience of customers comes first. It's important to adopt the payment type that's both preferable to them as well as compatible with your system. Integrating Odoo ERP into your e-commerce application helps you gain flexibility with the payment method. It allows you to integrate payment gateways such as PayPal, Ogone, Adyen, Buckaroo, Authorize.net, Stipe, etc. You can customize payment through modules suitable for your store. 
4. Shipping integration
Odoo ERP can be integrated seamlessly with popular third-party shipping carriers such as FedEx, UPS, DHL, USPS, ShippingEasy, and more through APIs. Odoo e-commerce module allows you to use add-on connectors to manage your shipping activities and track your orders from the ERP itself. This enables real-time tracking of data and order fulfillment. 
5. Realizes faster ROI and profitability
Getting faster returns is the key pain point of any business. Odoo ERP- eCommerce integration will help you realize faster ROI and profitability by performing a precise analysis of your sales and inventory via reports and automatic stock adjustments. The ERP allows you to stay organized with updated customer information by tracking orders and claims. Besides, your customers can view or download their invoices and track their order status, pending shipments, and deliveries. 
Read more: A 3-day Odoo CRM implementation story! 
Explore unlimited possibilities with Odoo
As technology advances, the need to simplify customer experience also moves to the next level. Implementing a smarter business process management solution while keeping your investments to the bare minimum will require you to bank you on the safe shores of an open-source ERP like Odoo. With its powerful inventory and sales management features and easy-to-integrate modules, Odoo makes the best contender for small and medium businesses to scale up in the e-commerce space.
Fingent is an Official Partner of Odoo with an ace team that offers consulting, development, and implementation services. Whether you want to integrate Odoo ERP with your existing e-commerce store or build an online store from scratch powered by Odoo integration, give us a call right away.       
A Head-to-head Comparison of Odoo CRM vs. Salesforce
The race for business success is tough. Mimicking your competitors in what is working for them might seem like a good idea, but it will get you nowhere in the long run. Success comes only when you find that perfect recipe that is unique to your organization and gets you a notch above everyone else. This is particularly true when it comes to your CRM software. You must choose the right software that fits your sales teams' unique and complex needs perfectly.
The quest for that perfect CRM software requires analyzing various crucial factors. Making the right choice can radically impact the effectiveness of your daily operations and boost the productivity of your sales team. The factors you need to consider are vendor reliability, real total implementation cost, pros and cons, full list of features, and user reviews. In this article, we provide a comparison of Odoo CRM and Salesforce CRM against six key criteria. We hope this helps you in making an informed decision. 
Read more: Odoo CRM Vs SAP CRM: How to Choose Between Them
What is the Difference?
Salesforce is often described as "the world's #1 CRM sales app." It claims to put everything you need at your fingertips – accessible from anywhere.  It makes collaboration across your global organization easier and gets your deals done faster.
Odoo, on the other hand, is often described as "the open-source ERP and CRM." It is a business management software that includes CRM, e-commerce, accounting, billing, warehouse, manufacturing, project management, and inventory management. 
So, here we're comparing these two popular CRMs against these 6 criteria:
1. Marketing automation comparison  
One of the proven strategies to generate sales by any enterprise around the globe is being able to send messages to customers at exactly the right time. In this regard, both Odoo and Salesforce have great marketing automation features. 
Salesforce

allows you to send a customized email to your customer through web personalization. 

Odoo

kicks it up a notch, allowing you to design an entire workflow for your enterprise. You can automate your action depending on the customer's reaction to your email which might include replying to your email or deleting it. 
2. Cost comparison 
The actual cost of CRM software includes the subscription fee, software license, software training, and customization cost, hardware, and the cost of other services such as support and maintenance. It is crucial that you account for all the costs involved to understand the system's "total cost of ownership." 
Salesforce CRM

starts at $25 per user/month. They also offer a yearly plan. Apart from this, you will have to make additional payments for integrations that you will add to your software. 

Odoo CRM

too starts at $25 per user/month but offers a free plan which is helpful for startup companies. Although integrating paid apps incurs charges, the Odoo Community Edition is free. 
3. Integration comparison
Your software serviceability requires powerful integrations.
Salesforce

can integrate with a variety of apps making it suitable for all businesses. 

Being an open-source software

Odoo

provides free apps that can be integrated into any kind of business. 
4. Contact management comparison
One of the key capabilities that businesses require is the ability to view and manage contacts. 
Since

Salesforce

is a cloud-based CRM, it can obtain certain missing details of your contacts from other sources in the cloud. Also, it can analyze the interactions between the contacts over various social media platforms which can be a great help to your business in generating leads. 

Odoo

gives you complete access to the history of business interactions for each customer. This allows you to adjust your business strategies according to the purchasing habits of your customers. You can also synchronize Odoo with your Google Calendar so you can keep track of your meetings and additional follow-ups.
5. Dashboards and reports comparison
While dashboards assist you in presenting and viewing your business performance, reports help you audit sales and gauge work performance. Dashboards and reports help you make smart business decisions.
Salesforce

allows you to build a customized dashboard according to your business requirements. 

Odoo

offers free apps to create customized dashboards allowing you to create a variety of reports, balance sheets, tax reports, and bank reconciliation.
6. Vendor comparison 
Salesforce

is a global software company best known for its cloud-based CRM. In 2012, Fortune ranked Salesforce 27 in its

100 best companies to work for

.  It was also listed in the New York Stock Exchange. 

The

Odoo

community

has 1,500 active members and has contributed over 4,500 modules. It has a network of certified partners established in over 100 countries. Odoo is one of the most frequently installed business suites with more than 1,500 downloads per day. 
Read more: A 3-day Odoo CRM implementation story!
Make An Informed Decision
While taking a decision, remember to compare the features of Salesforce and Odoo through the lens of usability, flexibility, and the unique needs of your employees and business. The highly modular and customizable solution provided by Odoo CRM is designed specifically for cost-effective and high-performance scalability and growth. 
Although Odoo is newer to the market when compared to Salesforce, this open-source CRM is used by certain popular names such as Hyundai, Toyota, and Alta Motors. There is no denying that Odoo has gained the trust of many users and is highly coveted by businesses of all sizes including SMEs/ SMBs. 
Read more: Meeting the HR Requirements With Odoo
Fingent is an Official Partner of Odoo and has hands-on expertise in the consulting, implementation, and customization of Odoo for clients across several industries. If you need further help in making your decision or want to get started with Odoo, give us a call right away. 
Tips To Help You Choose Between ERP & Digital Transformation
If you are a business aiming for delivering value to your customers and willing to accept challenges to integrate technology for a better tomorrow, then Digital Transformation is your Nirvana!
Small to large enterprises, require digital transformation to remain ahead of their competitors. The increasing value offered to your customers and digitally transforming your business goes hand-in-hand. According to IDG, State Of Digital Business Transformation, 89% of businesses have accepted their first business strategy as digital transformation. This includes 95% in Services, 93% in Financial Services, and 92% in Healthcare Services, followed by other industries. 
Related Reading: Here's a guide to help your organization digitize with IoT.
Key Objectives Of Digital Transformation
Digital Transformation is undoubtedly one of the biggest buzzwords of today. Enterprise leaders are looking for strategies to digitally transform their business to leverage the benefits. According to IDC, as per the Worldwide Semiannual Digital Transformation Spending Guide, the worldwide spending on digital transformation, by the year is forecasted to reach $1.97 trillion by the year 2022.
 The major objectives of digitally transforming your business include the following:
Improved Customer Experience

Increased Operational Workflow And Agility

Enhancement Of Workforce

Better Work Culture

Integration Of Digital Technology
Related Reading: Check out how Artificial Intelligence Revolutionizes Small Businesses.
How Is Digital Transformation Different From ERP Implementation?
ERP or Enterprise Resource Planning software is a suite of applications that can be customized to allow businesses and enterprises to manage their processes. 
However, with the Lidl software disaster followed by the National Grid lawsuit, enterprises are skeptical about ERP implementation, to the core. Some people consider ERP implementation as a broader form of Digital Transformation. But, both are different in various ways. Let us walk through the following key differences between the two:
Differences In Technology
Core ERP vendors such as Microsoft, SAP, and Oracle rely on technologies that automate back-office functions. On the other hand, digital transformation makes use of a variety of technologies that include ERP, Artificial Intelligence, Internet Of Things, Industry 4.0, to transform their existing business models. 
ERP is a typical enterprise application that integrates phases of business operations such as product planning, manufacturing, sales, financials, inventory management, marketing, and human resources within a single MVC architecture, that is, in a single user interface, application, and database. 
Differences In Business Process Management
ERP systems approach business processes by incremental steps towards business processes for incremental benefits. On the other hand, digital transformation approaches business process improvement by "quantum leaps". That is, only digital transformation supports a reengineering of business processes. 
Business processes can be processed such as customer onboarding, managing insurance claims, etc. The difference lies in the approaches as well. ERP systems take a holistic approach altogether, whereas, on the other hand, digital transformation requires a strategy. 
Additionally, ERP systems aim at providing data and functions to deliver products and services more efficiently to customers. On the other hand, digital transformation enhances the way products and services are delivered to customers. Digital transformation additionally changes even the products delivered to the customers. 
In a nutshell, ERP implementation is automating the existing business processes, whereas digital transformation involves taking quantum leaps for improving business value. Transforming businesses digitally involves business process re-engineering and optimization. Additionally, digital transformation relies on disruptive changes in existing business processes and are open to new business models and strategies on doing business as well.
Differences In Organizational Change Management
Though there are MNCs are adopting technologies such as SAP HANA, Oracle Cloud ERP, or any other ERP implementation, is likely to witness an organizational change management challenge. Organizational change management associated with ERP implementation aims at training people on how to perform the same processes and transactions in a new system. 
According to its definition, Enterprise Resource Planning Organizational Change Management (ERP OCM), is a framework to manage the impact of new business processes along with the organizational changes in an enterprise. 
However, digital transformations aim at helping the workforce change their job roles to support new business models. Digital transformation makes use of disruptive technology rather than automating the status quo. This is because while ERP systems provide an incremental improvement, digital transformation aims at materially disrupting the existing business model for improvement. This leads to the provision of better products and services to customers. 
In a nutshell, Organizational change management in ERP systems aims at addressing the people side of change management in enterprises. It can be also defined as strategies that help stakeholders and employees migrate from their existing state to a new system altogether. On the other hand, digital transformation changes the existing business model with a disruptive technology mechanism. 
While ERP implementation focuses on achieving greater efficiency with an enterprise's existing business model, digital transformation disrupts or changes the existing business model. 
Differences In Providing Business Value And ROI
A recent HBR survey was conducted for certain companies that invested in digital transformation. This survey that polled 2216 employees illustrated that these companies invested in digital transformation and embraced an annual revenue of $500 million. This figure shows that strategic planning on transforming their businesses digitally resulted in increased revenue and reduced costs. 
ERP implementations can deliver a good ROI for enterprises within a few years with all business processes going well. Whereas on the other hand, digital transformation potentially delivers an exponential increase in revenue and considerably reduced costs. This, in turn, leads to enhancements in business value, significant ROI increase, customer loyalty and satisfaction, improved efficiency and other benefits.
Differences In Employee Strategies
Enterprise Resource Planning systems focus on getting their employees trained on new systems. This transactional training addresses organizational change management concerns. On the other hand, digital transformation aims at employee acceptance strategies of the new systems. Enterprises adopting digital transformation perform so by making use of comprehensive organizational changes and employee transition methodologies.
ERP systems hardly, invest in organizational change management strategies. This, in turn, leads to high failure rates in enterprises adopting ERP implementation. Whereas on the other hand, digital transformation invests largely on organizational change management strategies. This increases the people side support considerably. This largely explains the success rate and improved ROI as well as the increased business value in enterprises adopting digital transformation strategies. 
Related Reading: Check out the Global ERP Technology Trends For 2019.
ERP Implementation or Digital Transformation – Which Is Better For Your Business?
To automate business operations entirely, some enterprises choose a single technology platform. Leveraging on the plethora of technology advancements is the key solution to improving business processes. 
A right Risk Mitigation strategy can work wonders in managing your business processes irrespective of which strategy you choose to implement. To this strategy, it is also required that all employees be equally aligned to this strategy as well.
There is no universal or all-purpose solution as to a perfect business strategy implementation. This is where our experts can provide you with the best roadmap for your business. Our experts can guide you with step-by-step guidance for implementing the best technology that suits your enterprise. Call our strategists right away to learn more about which strategy is best to implement for your business!
What To Watch Out For In 2019 On ERP Market Trends
It's true that we can never bid adieu to last year's trend-setting technologies like blockchain, AI, IoT, and multi-cloud. But, neither can we not talk about the progress where technology is likely to echo around the ERP space.
According to a study by MarketWatch, "The ERP software market is expected to rise globally to $47B by 2022". Let us find out what are the possible market trends in ERP for 2019.
Drastic Rise Of The IoT Market
According to Statista's latest research, "the global IoT market will rise exponentially from $2.9 trillion in 2014 to over $7 trillion in 2020".  This leads to a situation where  ERP systems will need a new level of intelligence and automation to make platforms collect data and insights.
Earlier, only a small percentage of data were created and processed outside a traditional data center. But in the future, there will be a situation where nearly all data will be generated from outside of the data center.
IoT is expected to drive the design and deployment of many operational analytics solutions. Industries such as retail, banking, and telecommunications will also adopt operational analytics to enhance customer experience and quality.
Related Reading: Get answers to where and why should you invest in IoT.
Accelerating Transition To Cloud Computing
According to Statista Reports, "the global market revenue of public cloud services will surpass 278.3 U.S. Dollars in 2021".
The benefits of this would be greater data security, minimal dependency on hardware, speedy results, and high customer satisfaction. As per the research report by IDC, spending on cloud computing is anticipated to rise at a rate of six times the rate of the current IT spending through 2020 which upsurges at 4.5 times the IT spending rate since 2019.
Cloud concepts, Content Delivery Network (CDN), DevOps, Big Data and Artificial Intelligence, are going to be the key players in the future of Cloud Computing.
Contribution Of AI And Emerging Disruptive Technologies
The three main trends behind the huge adoption of ERP services are the integration of artificial intelligence (AI), deployment in the cloud, and improved IoT technology.
Big data analytics and the various kinds of AI, including predictive analytics, machine learning, and deep learning, form the catalysts for industries to improve customer experience.
The third wave of technology evolution is based on systems of intelligence (Cloud, IoT, AI, VR, AR). For instance, Chatbots and messaging apps are examples for a rapid expansion in the implementation and adoption of AI.
By implementing advanced solutions such as AI-based chat-bots, IoT sensors and more, businesses will streamline and thereby accelerate their functions. This can tackle productivity issues and also it is an opportunity for businesses to realize the value and utility of new disruptive technologies.
Related Reading: Watch out for the top AI trends in 2019.
ERP and SaaS – Differences In Overheads
The traditional applications based on ERP were stored on servers. This meant overheads as a result of increased hardware costs as well as costs associated with backup, recovery, and maintenance. The difference between traditional and SaaS applications is that SaaS applications are stored on cloud-based servers.
The benefits of SaaS are that these applications do not demand high maintenance costs, or rather are they expensive. The additional overhead costs that are reduced when it comes to SaaS are that they differ in terms of per-seat licensing costs as well as the total cost of ownership etc.
So, since Saas is a cloud-based model, SaaS-based applications are neither costly, neither are they difficult to maintain.
ERP transition has taken place rapidly. The new SaaS model for ERP is very flexible and useful.
Inclusion Of Social Media Channels
ERP systems in 2019 will need to be able to include direct marketing and data links across multiple social media channels to make their presence felt in the market.
HR managers frequently use social media to search for and hire new employees and also as a background check and even as performance management indicators. These changing trends in business operations are reflected in any competitive ERP platform.
The modules that address are becoming social-media savvy in 2019. This is mainly due to the high use of customer base that accounts for 2.77 billion customers (according to eMarketer research).
The other engaging trends in ERP adoption are as follows:
Focus on Business Intelligence
Organizations are trying to make forecasts with ERP software for business intelligence.
Good Integration architecture
An increasing need for ERP software system has resulted in the act of ERP consultants being shifted towards a better integration architecture for ERP software.
Two-tiered ERP is very useful for enterprises since they run in different processes at different places. These tend to match the needs of all locations with a better cost structure. It best suits when the enterprise is large.
The Personalization Advantages
Today's ERP systems are built for personalization. Some systems offer tools to help make it easy and fast in customizing the application to their needs.
Large Organizations Acquiring Small Startups
Large organizations try acquiring smaller startups in that regards. This increases ERP implementation.
Partnering With Firms That Break The Traditional Rules
With the onset of the cloud, the traditional role of technology partners will no longer be enough. Finding an ERP partner that utilizes the latest technology and analyzing how they deliver service with your needs is required for a successful business.
More focus on profit from ERP
As ERP becomes more and more successful in the market, firms blindly implement them now. They are sensitive to the return of investment.
These above trends in ERP to be witnessed in 2019 are beneficial for an organization as well as provide to business growth. ERP software is used in various fields for work and that is the reason why the demand for an  ERP software system is increasing every day.
Related Reading: Check out these tips to get your business the best out of your ERP system.
Watch out for more market trends and highlights showcased for 2019 in our latest blogs!!
Also, empower your business with trending technologies. Contact our tech-experts today!
From a recent survey conducted by the National Association of Realtors (NAR), it was found that only 27% of agents and 21% of brokers have invested in technology in the last 12 months to improve their business efficiency. Some of the major areas of investments were for updating existing software systems, databases, CRM solutions or purchasing hardware such as electronic tablets.
So, there is a lack of usage of technology among real estate companies, as is evident. This could be the reason why most companies lack efficiency.
Using appropriate technology for the various activities in your business could make a huge difference. If you still depend on traditional methods of management for your processes, you could be making a big mistake.
Here are some mistakes you might be making in your real estate business:
In Marketing and Sales
Lack of a proper method for management and aggregation of leads – Leads get generated from various directions in a real estate company dealing with sales and marketing of properties. They make use of several listing sites like Trulia and Zillow and other MLS sites. So the leads generated are all over the place. There is no proper method to aggregate these leads. This causes confusion and even loss of opportunity sometimes. This is where technology could be used to manage the leads generated and ensure that the right leads are followed up.
Too much time being taken for conversion of a lead into a sale – There are 2 areas of concern in this regard.
One is the time taken to reach the prospective client after generating a lead. Most companies take too long to contact the lead. You should contact them as quickly as possible or else your competitor is going to get them.
The second concern is the lack of a proper method to show the client all available options of properties to choose from. For most companies, there is no proper database of properties to show the clients, as and when they require. The lack of a proper database causes delays in finding other options for the clients in case they are not satisfied with one.
Again, technology could solve these two issues. There could be a mechanism to automate contacting the lead once generated and there could also be a mechanism by which the prospective clients get to see options at their convenience, preferably on a mobile device or tablet.
After Contacting a Prospective Client
Inefficient handling of initial paperwork – Most companies make the mistake of making it difficult for the customers to fill out the application etc. If the process is complicated, chances are that the customer might ignore it. Technology can help make the whole process faster and easier for the customers. Online information capture can be a quicker way. Of course there are others.
Lack of a proper method for keeping track of leads contacted – As the leads are contacted, there should be a proper way to keep track of the ones engaged with and the ones not contacted at all. Most companies fail to keep track. As a result, they do not know whether they are losing out on contacting any or whether any client should be followed up with. Organizations must utilize advanced technologies to keep this on track. Once the process of paperwork is also made quicker, then the whole process of initial engagement with the clients also becomes faster. There will be lesser chances of losing out on leads.
Collection Of Payment
Lack of a proper method to manage collection – Whether it is leasing out or renting, the collection of the payments from the tenants, when they become due, is something that has to be managed with utmost care. All payments have to be collected on time and if there are defaults, they have to be followed up effectively. Most companies fail to do so. There could be a mechanism to keep track of all this.
Lack of an efficient payment method – The tenants need to make the payments on time and for that, they need to have an easy and efficient method by which they can make the payment from wherever they are, preferably from a mobile device. There could be a mechanism to facilitate that and integrate it with the tracking system for better efficiency.
Maintenance Management
Lack of a proper method for management of maintenance issues – As and when maintenance issues arise, they need to be solved as soon as possible. Otherwise, it will lead to dissatisfaction and complaints on the side of the tenants. Most companies make the mistake of taking too long to address an issue mainly as a result of not notifying the right people on time. Since there are several people involved in the whole process, it can cause further problems. There could be a mechanism to automate the whole process right from the raising of a ticket by a tenant to contacting the relevant vendor to fixing the problem. For this purpose, there should also be a proper database of vendors available to the companies, again something which most companies ignore.
Credit Verification
Inefficient methods of carrying out verification – Before choosing the tenant, the credit verification has to be done for the prospective tenants. Most companies follow the manual method of having the pre-tenancy form filled out by the tenant, then subscribing to a credit checking agency and then requesting for the credit report. If all these processes are automated, it would be much simpler and would save a lot of time.
MIS and Reporting
Inefficient management of various departments – For the management to look into all these aspects in a real estate company, may be a difficult task. Most companies fail to make use of Management Information Systems for this purpose. If the manager has a system to keep a check on the different areas of the company and generate relevant reports on the activities of each department, it can easily be made sure that efficiency is maintained at all times.
Cloud Computing
Not making proper use of the cloud – Cloud computing makes it possible for any concerned person to access their relevant information, from anywhere, at anytime. Most companies do not make use of this facility. All the information is usually stored in several places to make it accessible. As a result, there would be confusions. To avoid this and to cut overall costs of storage, cloud computing is an efficient method.
Technology is slowly, but definitely becoming mainstream. According to surveyed respondents of the PwC, the overall fear factor about technological disruption is easing. Most issues faced by real estate companies can be solved with technology. Life of a real estate professional would be much simpler if technology is used.