10 Services Offered by Fingent to Prepare Your Business for the Future of Digital Innovation
Introduction
It's been more than half a year since we started battling the global pandemic COVID-19. While it shows no sign of waning and continues to dwindle economies, business leaders are still exhibiting a streak of optimism. Thanks to digital technology and infrastructure!
The American management consulting firm McKinsey states that business executives expect profits and consumer demands to rise within the next six months. However, households across the globe have reduced their spending due to low income and savings. This poses a challenge for business sectors such as banking, retail, telecom, healthcare, and utilities. The organizations belonging to these sectors have to find new ways to support customers as well as preserve shareholder value in these ambivalent times. 
Read more: Fingent's response to COVID-19 business implications
In spite of several unsuccessful attempts to curb the virus spread, promising vaccine tests give us hope. The good news along with it is that businesses are managing to meet their urgent requirements and are optimistic for a time when all employees can return to work safely. Business leaders need to focus on supporting their employees by building up trust and providing clear communication. 
If not anything, the pandemic has taught us the necessity of digital innovation and management. The business-as-usual approach is bound to fail in these difficult times. Business leaders have to make fast decisions, use technology in new and different ways to improve productivity and accelerate digital innovation. Organizations that embrace technology and new tools to reinvent business processes will see better results. This blog enlists 10 ways by which Fingent can help you re-engineer your business processes and overcome the challenges efficiently.
1. Robotic Process Automation
In light of what's happening, the demand for automation has fundamentally increased simply because the business dynamics have changed in various industries. Since most employees have to work from home, repetitive and data-intensive processes could be handed over to Robotic Process Automation. Once employees are freed up from performing mundane tasks, they can concentrate on other important operations that require cognitive skills. 
The payroll, onboarding and offboarding processes in HR can be automated using RPA technology. In the banking sector too, RPA bots can fasten activities such as loan application processing, account opening and make them error-free. 
Read more: How HR and Banking Sectors can Benefit from RPA
Fingent combines technologies like Machine Learning and AI with RPA to design smarter processes for businesses. Our focus is on utilizing RPA software bots to enhance the cost-effectiveness and efficiency of business processes. We help companies to automate business processes by identifying areas that require automation, deploy the most appropriate tools, and provide the necessary maintenance and support.
2. Business Continuity Planning
A business continuity plan is crucial to ensure the effective recovery of organizations from a disaster. From conducting virtual site inspections to document collaboration to human resources and payroll management, Business Continuity Planning helps keep track of all your crucial tasks.   
Fingent utilizes a wide range of technological frameworks like SAP, AWS, Microsoft technologies, public cloud services, and custom software solutions to help you come up with a strong business continuity plan. Our Business Continuity Planning (BCP) services enable you to make faster decisions, reduce costs, and retain customers. We help you create and implement a sustainable business model that allows you to keep pace with the rising customer demands. 
Read more: How SAP Supports Effective Business Continuity Planning
3. Contactless Services
COVID-19 has changed customer behavior w.r.t what and how they buy. This shift has given rise to a demand for contactless services. The demand for smart deliveries, self-service facilities, and other technologies such as QR codes, mobile payments, tap-and-go are expected to rise. 
Read more: Contactless Services: The New Normal in Retail
Maneuvering these challenging times may seem daunting. But Fingent can help you turn the tables with our innovation capabilities and technology consulting. We guide organizations to expand their existing set of offerings and capture new markets. 
Fingent helps you bring your brick-and-mortar store online by developing highly responsive, secure, and scalable ecommerce CRM solutions, customize your existing application to integrate contactless payment features, configure new offers or discount codes and also helps you leverage AR/VR technologies that allow customers to view your project sites or prototypes.
4. Custom LMS Development | eLearning
According to a recent study, 42% of organizations in the US have increased their ROI through eLearning. Over 90% of students say that they prefer eLearning to classroom training- a trend created by the COVID-19 forced lockdowns. eLearning systems are highly beneficial in times of a global pandemic like COVID-19 to ensure uninterrupted learning.
Fingent helps schools, universities, colleges, educational institutions, NGOs, and training centers to develop customized LMS platforms that come with aptitude-based smart learning tools. 
Read more: E-Learning Taking A New Front: How Can LMS Technology Help
5. Business Process Re-engineering
Business process re-engineering involves the fundamental rethinking and redesigning of processes to achieve significant improvements in performance, efficiency, and alignment of processes with organizational strategy. Fingent's BPR services enable enterprises to revamp existing business processes to improve productivity, quality, and cycle time, especially during a crisis. 
Here's the difference that Fingent's BPR brings to your table:
Re-engineer and optimize your processes from the ground up

Eliminate redundant processes and enhance workflow efficiency

Coordinate and integrate multiple functions/ teams quickly
Business process reengineering offers nearly all benefits- increased revenue, improved customer service, reduced cost, higher employee retention, faster processing time. Though the risks are considerable, the crisis presents an opportunity for your business to build resilience and reshape your future roadmap by leveraging BPR.
Read more: Business Process Re-engineering: Facing Crisis with Confidence
6. Reality Technologies
The latest advancements in Augmented Reality and Virtual Reality technologies are helping businesses explore new ways to reach customers and take their innovation efforts to the next level. Perkins Coie LLP reports healthcare and medical devices as one of the top potential growth areas for AR and VR technologies. Visual-based immersive learning experiences, virtual events and conferences, virtual showings and site tours, etc. ensure sustainability, safety, and remote collaboration. 
Fingent helps accelerate your move to new and emerging technologies such as Augmented Reality, Virtual Reality, and Mixed Reality. 
Read our case study: The Future of Communication and Security Using Augmented Reality
7. Data Analytics
The COVID-19 pandemic has disrupted supply chains and has brought about dramatic changes in customer behavior. Given the current volatility, it is nearly impossible to track real-time changes in consumer mannerisms and aptly respond to them. Fingent offers Predictive Analytics from SAP as well as other data analytics solution providers that can help you detect hidden trends and make quick decisions. 
Sectors such as healthcare, retail, sports, insurance use predictive analysis in various ways. Fingent's data analytics services guide you towards increased ROI by turning data into valuable insights.
8. Internet of Things
Business executives believe that the disruption brought on by COVID-19 will cause an increase in the demand for IoT devices. Robust 5G networks are necessary to realize the power of IoT.  Join forces with Fingent to leverage the benefits of IoT in your business. Gear up for IoT with our vast portfolio of technologies that can help you create new IoT processes and manage your devices. We provide customized IoT services to meet your unique business needs. Our cloud-based IoT data management solutions help you gather insights from your IoT data.
9. Mobile Technologies
As stay-at-home and social distancing are the new norms, mobile technologies can keep business running. At Fingent, we utilize leading mobile technologies to support businesses. Being scalable and secure, our mobile solutions deliver value to your customers. 
So you want to build an app, but don't know how to get on with it? While finding the right mobile app development company may seem an obvious answer, you first need to get your requirements on paper. Fingent offers a mobile app specification template that can help you define the scope and functionalities of your app. This erases ambiguity in the development process and keeps all stakeholders on the same page.   
Click here to download our free mobile app specification template!
10. Cloud Computing
The Cloud has proved to be a lifesaver for businesses whose offices are closed and employees are scattered across various locations. Those who were skeptical of the Cloud are now changing their opinions and have come to benefit from the flexibility that it offers. 
Fingent's expertise in cloud architecture models has helped many organizations realize their goals. With our proficiency in various cloud platforms such as AWS, Microsoft Azure, IBM, and Google we aim to make organizations flexible and agile. We also provide cost-effective cloud application development solutions that can be easily implemented in your current infrastructure and tailored to suit user requirements.
Innovation beyond digital transformation
As the pandemic seems to gather strength, organizations scramble to find ways to keep business running. Business leaders have to prepare for recovery by supporting their staff, establishing effective communication, and balancing costs. If nothing else, these turbulent times have brought to light the significance of digital transformation. By resorting to innovative digital technologies like the ones mentioned above, businesses can reinvent themselves and keep going. 
Read more: 7 Ways for Your Business to Overcome the COVID-19 Aftermath
We at Fingent focus on supporting businesses by equipping them with these smart technologies to ensure business continuity. Leveraging smart technologies, Fingent can help you understand the pulse of your customers and make the necessary changes in your business models. It has become increasingly clear that given the serious health implications on people returning to work, creating a post-pandemic organization would take longer than earlier perceived. Companies have to seize this opportunity to build new capabilities like remote work environments, virtual collaboration, automation, eLearning, eCommerce, and so on. 
Our business solutions have already helped various industrial sectors solve problems and eventually succeed. Fingent can help you capitalize on this opportunity to create a digital innovation strategy. Contact us to know more. 
Top 6 Reasons Why Implementing LMS Is Crucial for Your Business
With the rise of technology implementation in various business processes, the LMS market is forecasted to reach USD 22.4 billion by the year 2023. This figure was estimated to be USD 9.2 billion in the year 2018. With the increasing rates as shown in these figures, it is evident that businesses leverage a multitude of benefits from implementing a Learning Management System. 
The major drivers towards the increased adoption of LMS in businesses include digital learning, enterprise mobility, BYOD (Bring Your Own Device) policy, Artificial Intelligence technology implementation, Machine Learning, and so on.
What Is An LMS?
A Learning Management System is a software application that offers online training, educational content, and several crucial strategies for implementing LMS into a system. A quick example of an LMS is the SaaS (Software as a Service), which is a kind of web-based (internet-based) LMS. 
SCORM (Sharable Content Object Reference Model) and LTI (Learning Tools Interoperability) are two strategies via which content is integrated into an LMS, which is included in the LMS application. Let us walk through the key benefits that drive businesses in adopting a Learning Management System.
Why Do Businesses Require An LMS Implementation
An LMS can help a business, streamline its procedures and improve the overall efficiency of the workforce. To sustain growth in businesses, it is crucial that industries employ an LMS into their processes. Let us walk through the major compelling reasons why it is necessary to implement an LMS for a positive business outcome:
1. Flexibility In Accessing Information
With LMS, employees can access information anytime, anywhere via their desktop, laptop or smartphone. Critical decisions can be made through the instant availability of data. With the advent of modern LMS platforms, centralized information can be easily accessed. The data accessed will be stored digitally, such as user profiles, training progress, and so on. This not only makes the data searchable but also reduces the time spent to retrieve the required information. 
2. Cost-effectiveness
An LMS platform can cut down costs associated with training expenses. Training and onboarding generally involve hiring multiple resources. For instance, a hiring manager has to train every newly joined employee in the company software and other implications. But with an efficient LMS implemented, the training can be customized. 
Additionally, providing online training can significantly reduce time and costs. Implementing a centralized location for training can avoid the need for sending employees to get trained in far off places. Since the data can be reused and accessed whenever required, it eliminates the need for excessive paper documentation.
3. Improved Productivity And Profitability
According to a recent study by ASTD (American Society For Training And Development) that was conducted on 2500 firms, the firms that invested in training had achieved a 24% higher margin than the rest. The study also found out that these firms had a 218% increased income per employee. 
LMS ensures that the employees get a thorough training that can help them perform productively and efficiently. An LMS also ensures that multiple users are trained simultaneously at the same pace. When employees are productive, they become profitable as well.  
An LMS can ensure the quality of the training provided to the employees via its data and analytics tracking. This includes factors such as the time duration of the training provided, how well performed is the training, and so on. The centralized training database of an LMS enhances the quality of training provided as well as significantly improves the productivity and profitability of the business. 
4. Effective Employee Onboarding
Employee orientation or employee onboarding is a tedious process in many companies. When the employee onboarding process has a modern LMS platform implemented, it significantly reduces the employee churn rate. This, in turn, increases the productivity of the employees. 
Third-party content can be easily deployed via an LMS platform. LMS works by enabling businesses to deliver, manage as well as track the hiring and training process of new employees. Being able to create courses, setting tests and assignments, and automating the process of onboarding are some of the major functionalities. 
With an LMS onboarding ecosystem, an effective and efficient training and onboarding process are ensured.
5. Measuring ROI
According to industry analysts, the LMS market is expected to grow from today's figure of $2.06 billion to over $7 billion by the year 2023. A Learning Management System is designed and deployed to deliver increased ROI to businesses in a multitude of ways. 
The major return is in being able to replace traditional one-to-one training. This is a key cost saver. LMS is utilized as a centralized hub for housing large volumes of training as well as other content. LMS improves business outcomes by reducing travel expenses of employees sent for training externally and slashing down employee productivity losses. 
An LMS calculates resources allocated and identifies existing inefficiencies in training. It also lets employees focus on the core parts of their job. This significantly reduces employee turnover as well. 
6. Knowledge Retention With The LMS Centralized Hub
To drive innovation, it is crucial that the employees within an organization are intellectually capable. Technical know-how enhances the productivity of employees. Intellectual capital is thus one of the key benefits leveraged from an LMS. 
LMS ensures that the information does not remain consolidated in a single location and that it is shared with all the resources. With an LMS, employee performance can be tracked easily. The employees who underperform can be provided with additional personalized training and retained.
To become an LMS expert and to identify the current inefficiencies or areas of improvement in your business, talk to our LMS strategists and experts today! 
Businesses increasingly rely on the capabilities of their workforce to gain an edge over the competition in the complex business landscape. Pressure on Internal Learning & Development teams have increased immensely to train under-skilled human resources to make them more competitive and relevant to changing business trends. With rising shortage of talent, hiring processes are failing to meet the talent expectations of an organization.  As per a study conducted by CareerBuilder, 49% of employers have made up their mind to hire people who are underskilled and train them to bring them up to be productive resources who adds significant value to the organization's growth. Even though this is an excellent opportunity for L&D departments, the cost for such training programs are always a matter of concern.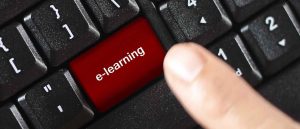 With the growing popularity of eLearning, it has been seen in many cases that shifting to online training makes training very effective.
According to a report by Judith B. Strother that had findings of Hall and LeCavalier, some of the big shots were able to cut their training costs tremendously by switching to blended learning. One of them is Ernst and Young, who cut their training  costs by 35% (

An Assessment of the Effectiveness of e-learning in Corporate Training Programs

)

The same report also described how IBM was able to cut almost $200 million after moving to online corporate training.
So where should we start off?
Assess your Requirement
It's important to understand what your organizational goals are from a training perspective. You can use employee surveys and quizzes to create a training program that can be effective in developing employee capabilities as per their requirement. Furthermore, a retrospective on training feedback will help you fine-tune your training plan.
Using the results from employee surveys and quizzes, you can narrow down those areas where training can bring your organization closer to its strategic goals.
Program Streamlining
As employees are expected to juggle multiple responsibilities, there are many areas where they may need to be trained on. Some programs can be redundant and thus avoided entirely. Categorizing your training modules as per their priority can make your programs more cost-effective. Based on their priority, you can decide on when and how much to invest in them. This is useful, especially where your training costs are charged per training program.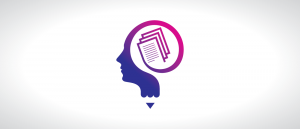 Prioritizing the development areas that will help your organization achieve its vision will not only let you use your resource efficiently but also drastically reduce the risk of investing in the wrong training program.
Choose the Right Trainer
The right trainer can reduce costs while providing the necessary training that your team needs.  Sometimes the top gun in the market may turn out to be the wrong choice for your organization. Each training vendor will have to be carefully assessed to suit your organization's priority and requirement. If you are looking to develop your team's soft skills or a general skill area, you don't really have to invest a premium. However, when it comes to training your team on a specialized skill, you might want to consider vendors who are known for their quality of training in that specific skill set.
Transforming learning and development [Source: Onlignment]
Talent Management Strategy
A general market study shows that over 70% of corporations having over 10,000 employees are focussed on setting up a Learning Management Solution (LMS). And today, almost all LMS vendors have a Talent Management system bundled along. From the market research, it has been noticed that companies having a Talent Management system from the same vendors as their LMS are getting almost four times returns from those who are buying them from a separate vendor.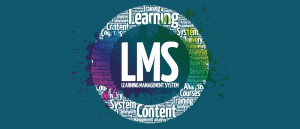 An eLearning software not only saves my time and energy to train someone on a specific skill set but also allows me to reuse a set curriculum/course with multiple candidates. The only effort required is to maintain/update the learning material when required. A good eLearning system will help me track my team's progress with the training and at the same time help the employees map their training with their career path.
Reducing cost in the overall functioning of an organization is a part of everyone's priority list. Developing my team's skill along with cutting cost is a deal I'm willing to take any day!
In today's tech-neutral age, knowledge and skills are the key sources of competitive advantage. Smart enterprises institute Learning Management Systems (LMS) to harness and organize the corpus of knowledge available within its ecosystem.
However, the success of such initiatives depends not merely on setting up a Learning Management System. Success rather depends on ensuring that the system is compatible with the enterprise requirements and scalable to match the ever-changing requirements in an extremely fluid business environment.
Learning Management Systems traces its origin in delivering eLearning courses to the workforce through the internet and company intranets, in compliance with the established eLearning standards such as AICC and SCORM standards. However, the nature and scope of LMS have evolved considerably since then. While the exact nature of the LMS may vary, depending on enterprise requirements, successful LMS of today invariably facilitates seamless integration of the physical and virtual classrooms, promotes social learning, and fills in critical gaps in learning. The best LMS are scalable, portable, promotes gamification, and makes managing talent seamless across the enterprise.
Integrated Virtual Classrooms
An effective Learning management System co-opts virtual classrooms, including "live" classrooms, to deliver the power of training and education to anyone, at any time, and any place.  Today's LMS include multimedia-rich virtual classroom content or have ready-to-use APIs, to co-opt the most popular classrooms into its fold, with just a few simple clicks.
Any good LMS offers APIs to connect with the millions of courses and lectures available in popular online portals such as the eDX, and even YouTube.
Promotion of Social Learning
An effective LMS goes beyond formal training and promotes social learning. The conventional method of imparting learning is storing content in a repository and creating access rules around it. Social learning goes a step ahead, to offer users the power to create content, and thereby exchange anecdotes and real-world experiences. The learners collaborate with each other in real time, creating an interactive and participatory learning experience, replicating the feel and experience of a physical classroom. From the enterprise perspective, such an approach furthers the creation of a sustainable pool of knowledge and makes very effective training.
Truly successful Learning Management Systems also tap into gamification, or staring up a friendly competition among learners, to increase engagement. Some of the most common gamification options to make the course more engaging include badges, leaderboards, levels and more. Another option is a small token prize for the learners who do exceptionally well.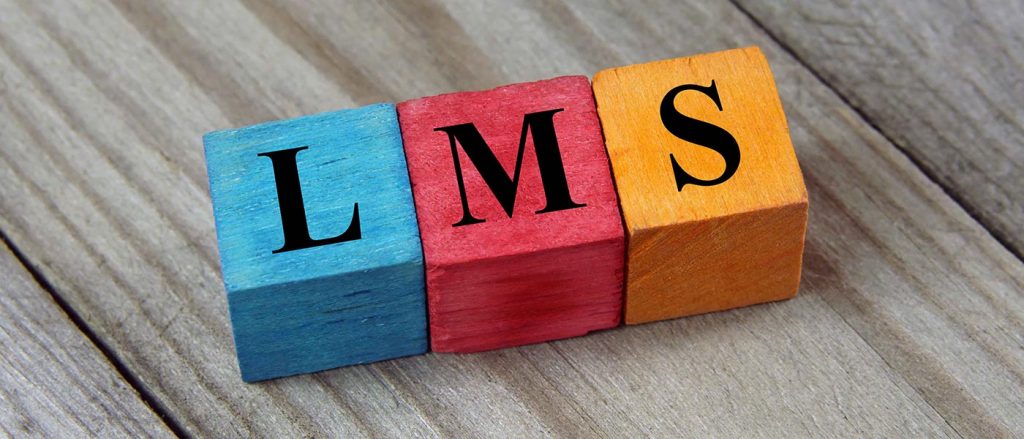 Filling in the Gaps
A robust Learning Content Management System automates the task of curriculum management. It scours the training material, syncs with the curriculum, and fills critical gaps in knowledge or information. It also updates the existing content, removing obsolete or outdated information, and updating the content to reflect real-time information, on the basis of latest research, statistics, and other findings. Of course, the caveat is that any LMS is only as effective and relevant as the content and rules fed into it in the first place.
A Flexible Learning Approach
A Learning Management System empowers learners to structure and assemble their own learning. An effective LMS is flexible and modular to allow learners full of the required learning materials and resources to form a curriculum customized to their learning needs and suited to their learning styles.
A key element of flexibility is portability. In today's extremely fluid business environment, where enterprises have to go where business takes them rather than wait for business o come to their office, a portable cloud-based LMS, accessible through mobile front-end apps is the way forward. For instance, offering training sessions on a tablet with the option to follow us using a desktop computer, with seamless sync between the two, helps the learning progress whenever he is free, such as when commuting to the office.
The best LMS is flexible enough to offer training content at multiple levels, and in multiple formats. Smart LMS also offers the option to support training in multiple languages, a key requirement in today's hyper-globalized world.
Effective Administration of Training Requirements
Today's LMS bridges the gap between the classroom and eLearning environment. It offers an effective medium to sync between the two, enabling trainees to extract the best of both worlds. It facilitates easy management of complex and dynamic resources, including training inventory, trainer and external vendors, training rooms and venues. The LMS takes over and automates the vexatious tasks such as coordinating several training programmes, planning and administering training sessions, tracking pre-training and post-training feedback, and compiling training materials. The LMS also makes effective follow up through email and push notifications, logs attendance, and more. By these processes, the platform reduces the administrative drags characteristically associated with such processes.

Scalability
The best Learning Content Management System platforms are scalable, granular and flexible. A scalable platform enables starting off with a manageable base, fine-tuning the system, and growing it organically.
Starting small has its advantages, in being able to check if the implemented programmes actually benefit or meet the intended outcomes, and if the targeted recipients are indeed receptive to the initiative. Creating pilot programmes to validate the hypothesis and assumption is a fundamental time-tested practice to avoid failure. For instance, once this process is completed it would be ruinous to discover the selected platform crashes under the pressure of 10,000+ learners all over the world.
Starting small, however, should not become a limitation or a stumbling block for future growth. A good LMS platform should be capable of managing a large amount of data easily, accessibility for a large number of users to the system at the same time, and allow them to connect from all over the world without delays.
A sound and robust LMS is a key asset in today's knowledge organizations. By facilitating the learning and training requirements, it equips the workforce to face the emerging challenges, and focus their energies on their core competence.
Learning is highly evolving in all facets of life and so are the systems that provide learning opportunities. The definite way to address the changing and growing requirements of employees in the organization is to provide them a responsive Learning Management System that will offer the right flexibility and accessibility of the learning material on multiple devices without loss of information or tracking. The continuous learning keeps them involved, motivated and helps to retain the employees in the organization. However, before your organization jumps into implementing a responsive LMS, it is important to put some crucial forethought for selecting the right one that suits the preference of your employees.
Understanding devices
You will need to understand and evaluate the various devices that are available and will be used most frequently as a learning source for your employees.There are numerous devices available today with various screen sizes.  Pre-identifying these target devices helps in understanding the compatibility of the software and achieving better productivity. Lock the primary ones that you need to address and check if the responsive LMS works well, and adapts from landscape to portrait mode and back. Also, the user information should be tracked effortlessly so that the data isn't lost when they switch between devices.
Easy Navigation
A responsive LMS should utilize the features that each device offers, such as touch, swipe, and scroll in smartphones. A highly intuitive UI with user-friendly approach will definitely make the learning experience more fun and enjoyable. Along with switching of the device resolution and screens, the content should also be formatted to mold into any device dimensions and screen resolutions.
Better Accessibility
Data packs that connect to the internet vary largely on devices and hence you need to consider your content likewise. Choose an LMS system that utilizes HTML5 that helps learners to download and access the learning material offline. Also, keep the bandwidth that each lesson will need in mind and use a cloud-based system that customizes the resolution and bandwidth as per usage.
Safe and Secure
No matter how good a responsive LMS system is, if it doesn't offer security to user's information, it simply won't work. Select an LMS system that can protect and safeguard the personal data of learners. This may include securing email IDs, passwords, phone numbers, and even course content. This can be identified by checking what level of encrypted coding is used by the system and how secure is its server or cloud data storage.
User Interactivity
Responsive LMS system that allows the user to not just access material, but also lets them upload content in the form of pictures, videos, and more will definitely work well. It should have the ability to convert the content into a compatible format that will be streamlined and functional for all device types. Another feature that can enhance a responsive LMS is the addition of social elements. It is a great strategy to make the learners in the organization interact with each other with the help of discussion forums, chat plugins, ratings, and content sharing. It will not only help learners explore more but also help promote the material via their word of mouth.
Support Services
A more engaging and responsive LMS would always require monitoring and support over a static system. Check if you get the right support from the vendor and figure out their turnaround time. If your organization is huge, check if they can offer a dedicated support team on a contract.
A responsive LMS is a sure-shot way to go ahead if all these factors are kept in mind. If you are reading this to seek a vendor, contact us to learn more about the latest trends and practices in developing learning management systems and how these benefit learners and organizations today.
Mobile technology is being used and applied in every business sector and the use of mobile devices is on an all-time rise. It has become necessary for the organizations to ensure that the applications and systems are compatible with the mobile devices. There are several techniques followed for this purpose and mobile-first is one such approach. Mobile first is a design approach in which the website or an application is designed for the mobile platforms first. It may then be scaled up for desktop and other larger devices.  
Learning Management System (LMS) is defined as a software application used to plan, implement, track, report, assess and deliver a particular learning process. There are several learning management systems that are available in the market. The business units need to enhance and provide the mobile-based learning for their employees and stakeholders. These learning systems are also high on demand in the educational institutions. A "mobile first" design approach should be followed for such LMSs and there are a set of key considerations to be incorporated.
Multi-Device

Mobile devices do not refer to the Smartphones only. There are numerous other mobile devices, such as tablets, Personal Digital Assistants (PDAs) etc. that must be considered while designing the Learning Management Solutions using mobile-first approach.

Responsive Design

The design of the learning management system needs to be responsive to attain maximum user satisfaction. It will allow the system to have excellent performance on a wide range of devices and make the activities associated with maintenance and development easier.

Performance v/s Content

There is a limited screen space on the mobile devices that take away the freedom to put additional content on the screen, unlike desktop applications. The designers must ensure that only the salient information is present on the screens of the LMS. The designer must keep a balance between the content and the performance of the system layout, navigation, scrolling, and usability.

Acceptance & Change Management

The demand of the market and customers is to access the websites and applications on the mobile platforms. The business units must accept this change and make sure that they fulfill the user demands and expectations accordingly. A majority of the users prefer m-learning instead of desktop-based learning systems. It is essential to understand the difference in the design principles and methodologies between the two platforms.

Sequential Screening

There may be scenarios wherein the users may switch between the mobile devices while accessing the same LMS. These devices may vary in terms of screen size and resolution. The LMSs' backend must be capable of adapting to such transitions without any adverse impact on the performance and network connectivity. For instance, an employee may access a particular LMS on an Android-based tablet provided by the organization. The same employee may choose to access the system on the personal iPhone after office hours.

Integration with Latest Technologies

Learning Management Systems need to use data in unified and cohesive manner. There are Big Data applications developed for better organization and management of the data sets. LMS developed with mobile-first approach should have the ability to be integrated with external tools and applications, such as Big Data and Business Intelligence tools. Security is also one of the prime areas of concern for the mobile-based applications. There are security tools, such as anti-malware tools, intrusion detection tools, and anti-denial tools etc. developed for enhancement of security. LMS needs to be capable of being integrated with such tools and applications.
Mobile applications and websites have succeeded in gaining a lot of popularity among the users. The learning management systems developed by the business units and educational institutes must also consider and abide by the shift in the user expectations. There are many differences between the desktop based applications and the ones designed for mobile platforms. These considerations in terms of screen size, layout, design principles, set of priorities, integration, compatibility (with other tools) and security features must reflect in the final design. There are certain system qualities provided with a higher priority in LMSs designed with a mobile-first approach. These qualities include application performance, usability, security, availability, and reliability.
According to a new report by the Global Industry Analysts Inc. the global e-learning market is likely to reach US$107 billion in 2015. Factors driving this growth include increased use of the internet and decreased telecommunication costs.
That is how much technology is influencing the education industry these days. Even in classrooms, the use of technology is on the rise. Another study conducted by Futuresource Consulting, revealed that the global expenditure on technology in classrooms is likely to reach US$19 billion by 2018.
Technology use in classrooms has even led to the evolution of a whole new learning experience knows as flipped learning or blended learning.
That said, here are 3 of the latest technology trends in the education industry this year:
Flipped learning – This is a kind of a blended learning technique in which students learn content online by watching video lectures etc. usually at home and also do work in class with the teachers like discussing and solving questions etc. The basic idea is to engage the learners inside and outside the classroom and thereby provide a dynamic learning atmosphere. This makes learning more effective and fun. For this purpose, video distribution tools and streaming devices will be used widely and more cloud-based learning systems will come into use.
Personalized learning – There is a wide variety of learning tools which can be personalized according to the needs of the learners. Various approaches like project-based learning, game-based learning etc. can be used with the learners depending on their learning styles. Moreover, with technology, teachers are now able to track the progress of their students in individual subjects or even lessons and find out the areas in which they might need help. Hence, they can further personalize their teaching.
Online learning – The online revolution in education was brought about by Massive Open Online Courses (MOOCs). They are free online courses offered by many leading universities across the world. They have been revolutionary in providing students around the world with free and quality education that they can finish anytime and anywhere. They offer courses on a wide range of topics like humanities, business, medicine etc. Usually they let learners take their own time in completing a course, but there are timeframes similar to traditional university courses.
With technology becoming such a huge part of the education industry, more schools have started to adopt the blended learning technique. Classroom technology has almost become inevitable for effective learning. Even mobile based learning techniques are on the rise now. Technology has basically become a necessity as far as the future of education is concerned.