How Logistics Management Software and Technology Will Transform Businesses in 2021
Without logistics software management, Pfizer cannot become one of the world's largest sterile injectables suppliers in 2021. Neither can they store, transport, and distribute the COVID-19 vaccine to multiple countries, maintaining ultra-low temperatures. Monitoring temperatures, optimizing delivery routes, managing cold storage, tracking vaccines in transit, overseeing distribution – all these prove that the logistics and supply chain sector has been at the forefront of tech disruption in 2021. Various governments are taking measures to expedite vaccine distribution to the masses; shoppers have increasingly moved to online shopping – 2021 is set to witness the increasing adoption of logistics management software. 
Read more: 6 Tips for Logistics and Supply Chain Leaders to Plan COVID-19 Vaccine Distribution Strategies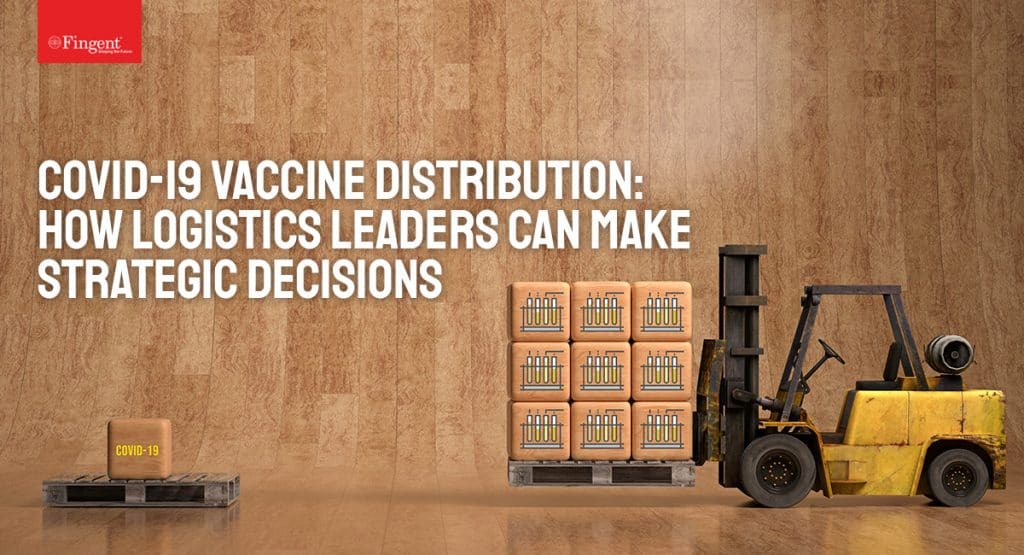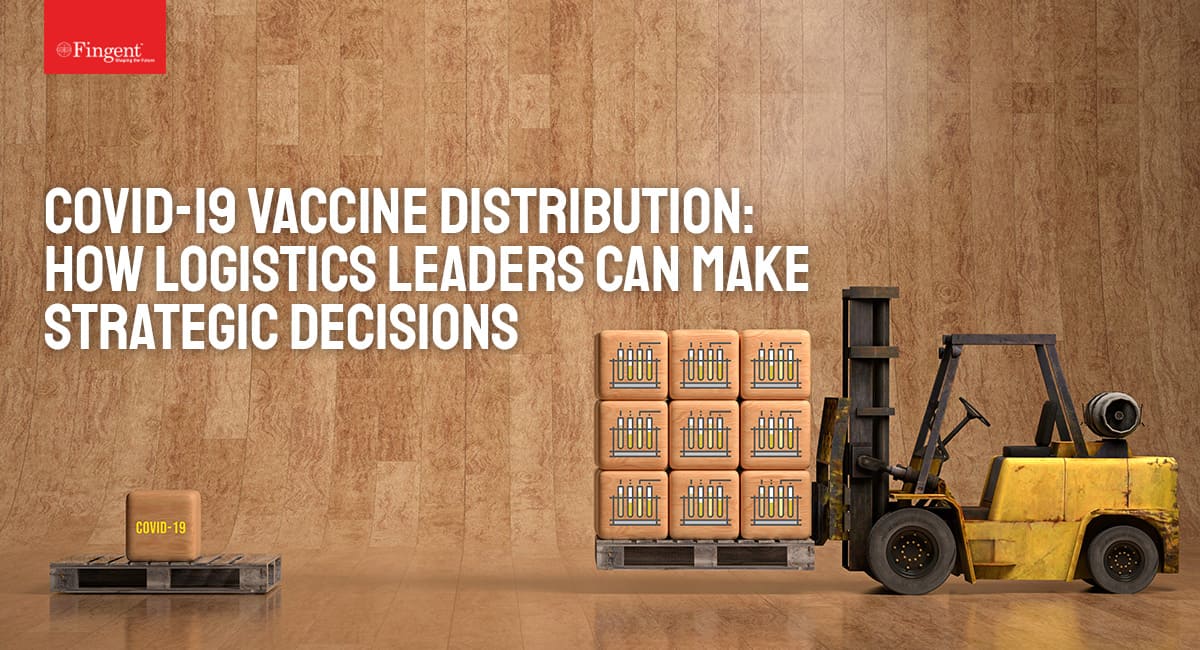 The Impact of Technology in Logistics
Technology continues to disrupt logistics and supply chain processes by changing it altogether from its core. Research and Markets reports that the increasing use of IoT and emerging technologies across industries will accelerate Connected Logistics's adoption. The Global Connected Logistics market is projected to grow at a CAGR of 17.5% during 2021 – 2026. 
Consequently, logistics will become more refined and fast, changing the way materials, goods, freight, sales orders, inventory, and production are managed.
As efficiency and speed become the determining factors, logistics need to adopt a new approach to deal with the rising demand and complexity of processes. The industry needs a viable solution that manages the flow of things so that the right product reaches the customer within the specified time.  
Logistics software adoption streamlines operations and removes process hassles. Organizations that invested in logistics management software have produced good outcomes with noticeable improvements in process, operations, and delivery.
This article attempts to explain all that you need to know about logistics management software, including: 
What is Logistics Management Software?

Challenges in logistics management

Pros of a having a logistics software

2021 trends that reshape logistics management

Choosing the right Logistics Management Software

Checklist of essentials in a Logistics Management Software

How logistics software improves efficiency

The future of supply chain
What is Logistics Management?
Logistics involves the flow of things from their point of origin to the point of consumption, usually general customers or businesses. The selection of vendors, transportation means, routes, and delivery methods constitute an essential part of logistical operations.
Logistics management is a part of the supply chain that uses planning and implementation to store and deliver goods and services to the customer. It coordinates several critical activities of the supply chain that range from product development to commercialization.
Typically a logistics management system includes the following:
Inbound and outbound transportation management

Warehouse management

Fleet management

Processing orders

Inventory control

Managing third-party logistics service providers

Planning supply and demand
Watch Video: Top Challenges Faced by Logistic Management
Logistics management constitutes several functions such as production planning, sourcing, procurement, packaging, and dispatching. It also involves finding the suitable means to deliver goods and services to the end-user. Inbound and outbound traffic is vital in logistics management.
Inbound logistics is a linear flow of raw materials from suppliers into a warehouse and then a production unit.

Shifting the products from the warehouse inventory into the hands of the customers falls under outbound logistics. 
An example of inbound and outbound logistics at play is that of a manufacturer of electronic goods, which requires several raw materials in the form of components, nuts, bolts, cables, casting, packaging cartons, etc., to build products.
Improve logistics to deliver measurable ROI for your business
Our logistics management software is the perfect fit for your logistics requirements. Get in touch with us to garner the advantages of logistics software solutions.  
Get A Free Quote Now!
Challenges in Logistics Management
Logistics is prone to several issues that occur primarily due to simple human errors or other factors. Weak decisions usually result in delays in the transport or delivery of goods, leading to customer dissatisfaction. Besides, another challenge that logistics face generally is in the safe transportation of goods. The goods can become damaged or faulty if not handled accordingly while in transit.
Customer demand has also become higher as they want more transparency in the delivery process. Moreover, logistics and supply chains are facing the still unsolved issue of cost control. The rise of fuel charges combined with a steep increase in energy, freight, and labor rates put further pressure on logistics providers.
Effective risk management and managing the relationship between the suppliers and partners are also vital. A reliable solution that covers all these individual challenges in logistics is thus becoming a necessity. The use of logistics management software (LMS) can streamline logistical operations and guide a logistics provider or business to deal with them appropriately.
What is Logistics Management Software?
Logistics Management Software (LMS) simplifies logistics operations by refining the production cycle and making it easier to access important information quickly. A logistics management software helps businesses manage the various processes that go into the production cycle from the delivery of raw materials to shipping the finished products to the consumers.
Logistics software has become broader in its scope and functionality to deal with a vast array of operations and processes. It shares similarities with supply chain management software (SCMS), which contains tools that help deal with transactions, processes, and suppliers. The functionality of a logistics management software extends to areas such as:
Processing customer requests

Processing purchase orders

Inventory Management

Suppliers Management

Sales and Distribution
A logistics management software gets rid of all the conventional approaches like paperwork and spreadsheets to simplify management. It comes in three variations: warehouse management systems, enterprise resource planning systems, and integrated supply chain management suites.
Companies with an in-house logistics or supply chain division and third-party logistics providers utilize any of these different versions according to their requirements to efficiently manage their logistical and supply chain operations.
The Pros of having a Logistics Software
In logistics, handing over the process to a logistics management software has several advantages. With logistics management software, a company or 3PL (third-party logistics) provider could avail of the following benefits.
Refine Transportation:

Transportation is a crucial area of logistics. It incurs the most charges in the form of fuel, energy, labor, motorway tolls, and shipping fees. Relying on logistics software can help manage the various transportation means and leverage the operational data for process automation. Logistics management software makes it easy to analyze data and make relevant decisions for reducing costs maximizing efficiency.

Faster Delivery:

The logistics and supply chain industry faces several issues that affect delivery and lead to delays. By incorporating logistics software, businesses can rapidly deliver their products to customers. A logistics management software can improve delivery speed by making meaningful interventions in the production cycle and choosing the suitable carrier. It ultimately reduces shipping delays to a great extent.

Minimize Human Errors:

Another notable advantage of having logistics management software is in reducing human error. Manual analysis of vast quantities of transportation data is difficult, time-consuming, and prone to errors. A logistics software can process these data without any mistakes in less time, seamlessly pushing forward the operations with minimal/nil delays.

Automates Functions

: Process Automation is a tremendous boon of logistics software integration. Certain functions like creating shipment routes, load planning, and tendering of load to carriers are easily automated and managed by using logistics software. Moreover, it eliminates paperwork, which helps deal with the processes efficiently and timely.

Reduce Costs:

Logistics software can automatically compare different shipping services, delivery agents, and transportation methods to find the least pricing ones. The other way logistics software reduces costs is by lowering the expedited shipments through improved shipment planning.
Read more: How Transportation Management Systems Benefit Third Party Logistics (3PL) Service Providers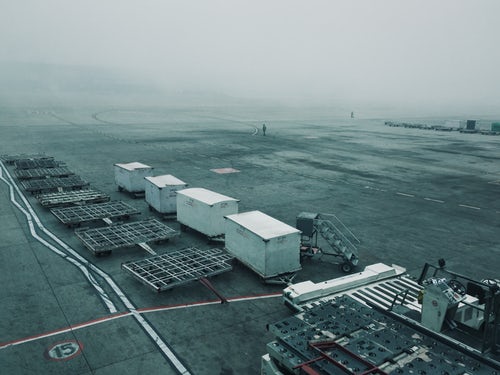 2021 Trends that Reshape Logistics Management
The demand for logistics software management has peaked with the widespread popularity of e-commerce in 2021. The onset of COVID-19 is also a reason behind the peak in demand for logistics technology. As a result, logistics is constantly evolving to accommodate each industry's rising requests that depend on it. One area where logistics has transformed is the digitization of its processes and resources. In 2021, the industry is expected to embrace the cloud, mobile, and emerging tech to transform logistics operations. Here are some of the top tech trends that will influence logistics and supply chain in 2021. 
1. Artificial Intelligence
Logistics companies will use AI to identify patterns in data and churn insights. It will help advance operations such as intelligent transportation, route optimization, demand forecasting, budget planning, etc. McKinsey reports that AI-driven logistics optimization can reduce costs through real-time forecasts and behavioral coaching. The potential incremental value of AI in the logistics and transportation industry (89%) will be more than other analytics techniques.
Read more: How AI is Reshaping the Supply-Chain and Logistics Industry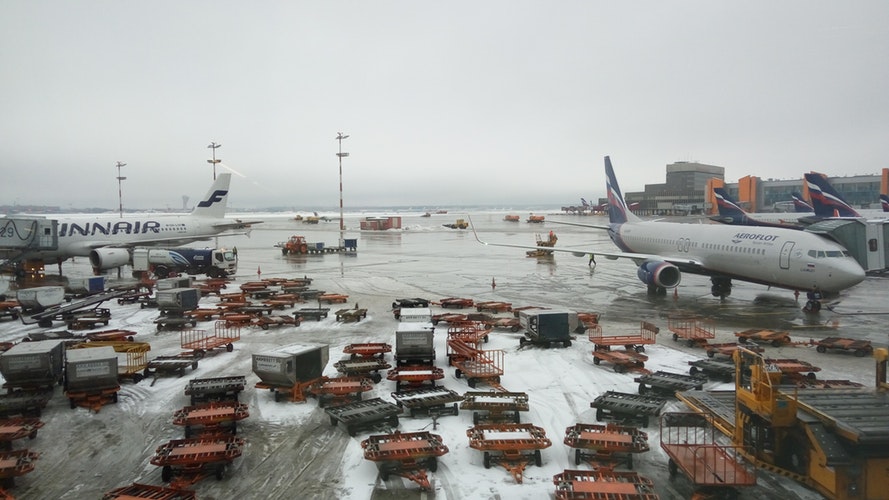 2. Warehouse Robotics
Over the last few decades, innovative logistic robotic companies have worked hard to mesh AI and machine learning, better sensors and response capabilities, warehouse management software, or logistics management software. Recently, warehouse robotics in the supply chain has picked up pace exponentially. There has been colossal funding and investment in the industry. For example, Alibaba invested $15 billion into robotic logistics infrastructure, and Google invested $500 million into automated logistics for JD. It is also estimated that the global market for warehouse robotics in the supply chain will reach a market value of $22.4 billion by the end of 2021.
Read more: How Robotics in Logistics Helps Improve Supply Chain Efficiency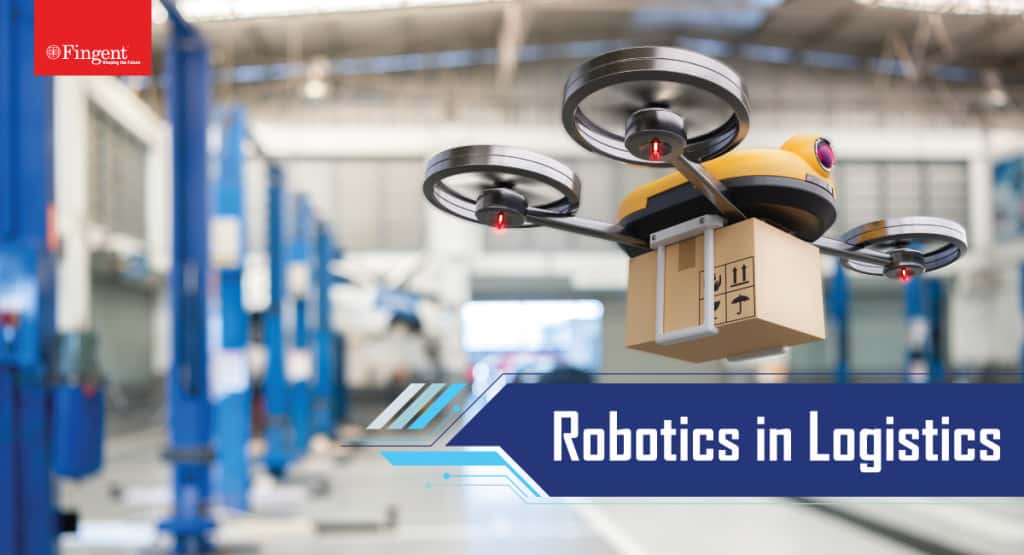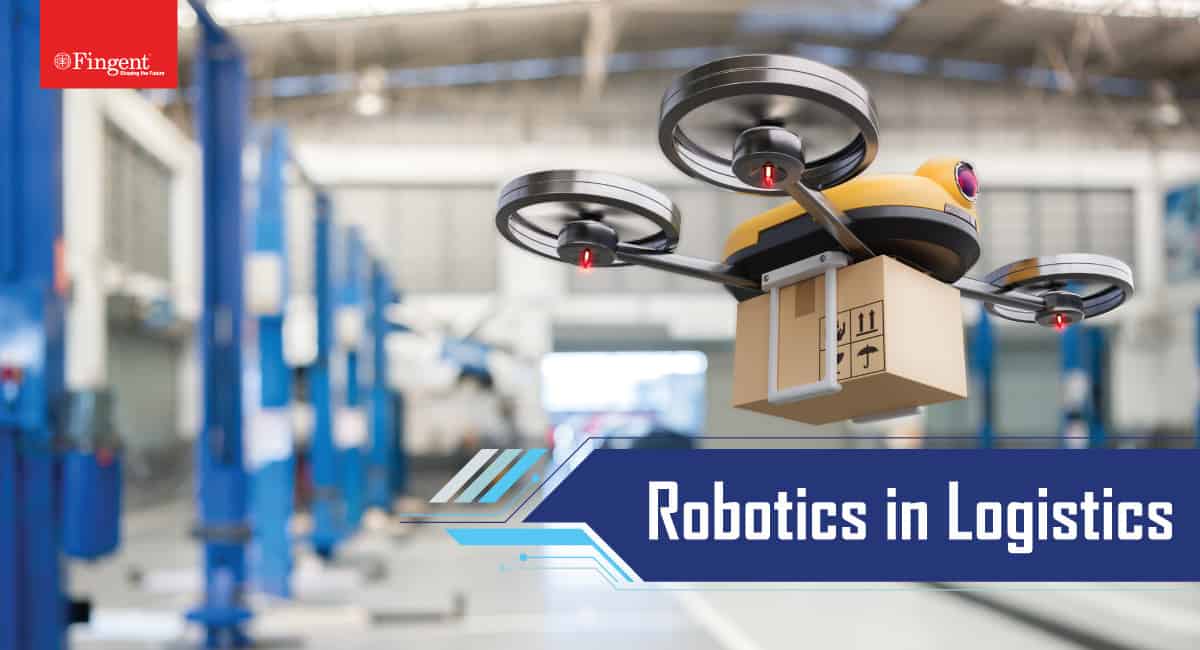 3. Cloud Computing
Cloud integrated logistics management software allows having real-time price updates, inventory, and tracking. Cloud-based logistics software enables real-time accuracy and 360-degree management of processes and systems. You can track a product through its lifecycle, right from ordering to distribution. It allows to significantly cut down the costs of lost products, missing deliveries, locate a shipment at any stage of transport, and reroute a misdirected shipment. Cloud-based logistics software allows everyone in a trade network to communicate and share data in real-time, make decisions quickly, and scale on-demand. 
4. Contactless last-mile delivery
In a pandemic-troubled world, contactless delivery is more critical than ever. eCommerce companies and carriers face increasing pressure due to the surge in online shopping. It's crucial to stay agile by ensuring business continuity. At the same time, it is also vital to remain safe and meet delivery needs. Electronic parcel lockers, contactless parcel delivery and collection, and self-service pick-up automate delivery processes to reduce physical interactions between customers and delivery agents. 
Case Study
Optimizing last-mile delivery: Software suite development for an e-commerce locker company helps gain 50% reduction in internal workload. 
Download Now! 
Watch video: Custom Web Application Developed to Enable Smarter Locker Management
 Custom logistics software applications can help fulfill the increasing demand for last-mile delivery. Fingent helps build healthy tech partnership ecosystems to ensure uninterrupted supply and distribution of your products and services. 
5. Blockchain
Blockchain, also known as the distributed ledger technology, offers the ability to record transactions between parties securely and permanently. The shared and secured databases enabled by blockchain helps in avoiding intermediaries and third parties that verify, record, and coordinate transactions in a supply chain. Blockchain helps increase the traceability of the material supply chain, improve the credibility and trust of shared data, digitize physical assets like contracts and critical documents, streamline administrative processes, reduce costs, and enable effective auditing of supply chain data. 
Example of blockchain application in logistics: The international logistics giant DHL uses blockchain-based serialization of pharmaceutical drugs and products to ensure that:
the products come only from legitimate manufacturers, 

are not counterfeit, and 

are adequately tracked and traced through their journey from origin to consumption. 
6. Predictive Analytics
The emergence of sensor technologies and AI has contributed heavily to the rapid growth of predictive maintenance in the logistics industry. Supply chain leaders want to utilize data effectively to optimize predictive maintenance, forecast demands, adjust inventory levels, improve cold chain transportation, and protect the integrity of the supply chain. Smart and optimized data management through predictive analytics and AI allow logistics providers to refine and transform the supply chain in 2021. 
Opting for the right Logistics Management Software
With the trends shifting logistics management in a progressive direction, the need for software solutions in the field has become indispensable. Businesses, whether focussing on e-commerce or delivering services, can benefit from having logistics management software. However, the real question is finding the right kind of logistics software since the requirements vary for each business.
Read more: How to Pick the Right Logistics Management Software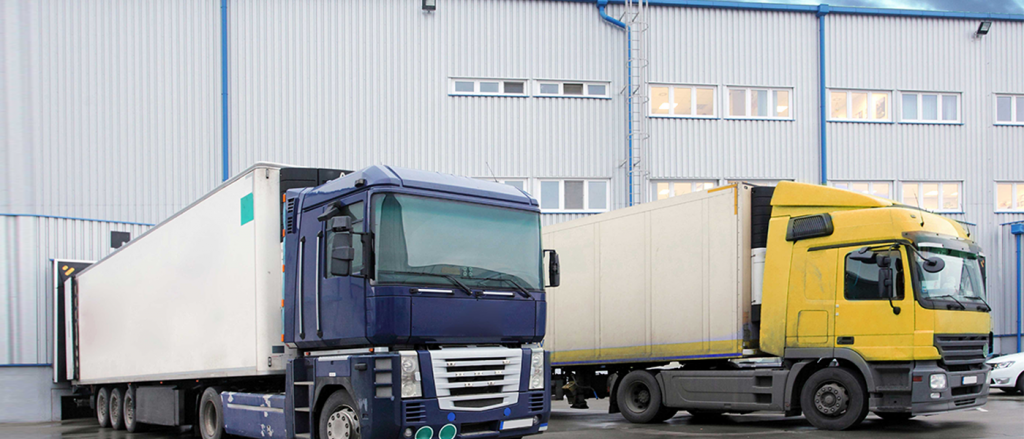 A checklist of essentials in a Logistics Management Software
Before settling on software for logistics management, it is vital to understand the requirements and challenges a business faces daily. Carrying out a detailed analysis can help identify deficiencies in the existing logistical operations of a business. Besides that, it can suggest measures to redeem any discovered shortcomings in the cycle.
When deciding on logistics management software, there are several essential factors to consider. Firstly, it should contain a basic set of functions that can aid in simple logistical management operations.
Besides that, numerous other things should also be present in the software to tackle the wide base of a business's logistical operations and processes. 
Some of the key features to look for in a potential LMS are:
Compatible Multi-Client Architecture:

A logistics software that comes with multi-client architecture support is necessary if a business handles multiple customers. Software with inventory and purchase orders has more emphasis since it deals with several customers simultaneously or in different phases.

Forecasting:

The ability to forecast is a needed trait in logistics and supply chain management software since it can bridge gaps in supply and demand by enhancing the business processes. Demand, supply, and price forecasting can help supply chain management with proper production scheduling, better customer satisfaction, and minimized out-of-stock scenarios.  

Finance Integration:

Having tools that integrate the supply chain's financial side is another critical software requirement. Vital financial aspects like general ledger, account payables, and receivables can help manage the bookkeeping and records of transactions conveniently when included in logistics software.

Inventory Tracking:

Having an inbuilt inventory tracking feature can make logistics management software more dependable. Logistics involves transactions of various kinds. An inventory control feature enables easier processing while ensuring that the customer gets the invoice on time.

Customizable and Streamlined Interface:

A good logistics management software should contain a streamlined interface that allows for effortless navigation across its chief functions. A customizable logistics software can easily accommodate the unique infrastructure and methods implemented by a business.

CRM:

Logistics software should also cover the customer side. A CRM embedded logistics software allows the customers to know the status of their deliveries. For both inbound and outbound logistics, CRM can answer the customers' queries and supply them with relevant information and adjustments to the delivery.  

Bill of Lading Creation:

As a critical document in the shipping and freight chain, looking for a logistics system that can generate the bill of lading is recommended. This can make it easier to create the bill of lading receipts. It facilitates the seamless exchange of goods under the consignee of the shipper and the logistics company.
Refer the chart below to get a grip on the overall profile of any software logistics management: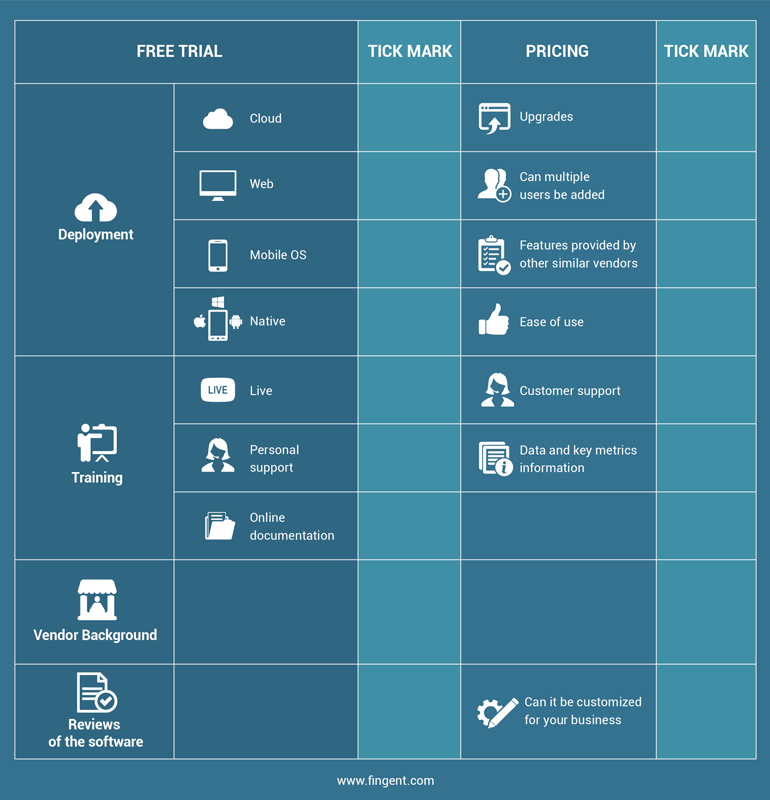 With logistics pushed to the forefront of business operations, leveraging the right technology can make your business compatible with the changing environment.
Outsourcing to a software development vendor will help deploy scalable software for logistics management into your entire supply chain operations. A global software solutions provider like Fingent can give you the advantage of custom logistics solutions built solely based on your requirements.
How logistics software improves efficiency
Logistics management software guarantees more efficiency and control over the logistical and supply chain operations of a business. It means simply substituting the existing manual methods with a software-centric solution. The array of features in a logistics system can refine the entire logistics cycle right from its center. For owners, vendors, and the end customers, using an LSM (Logistics Software management) model opens up improved collaboration, which is the essence of effective logistics management.
Opt for logistics software requires considering all the criteria mentioned above. For a business, it involves addressing their needs and then choosing one that wraps around their existing processes. By integrating an LMS into their operations, companies could reduce their turnaround times and streamline the overall cycle of planning and delivery while keeping up with the customers' requirements.
Read more: Build or Buy Logistics Software – An End To The Prolonged Discussion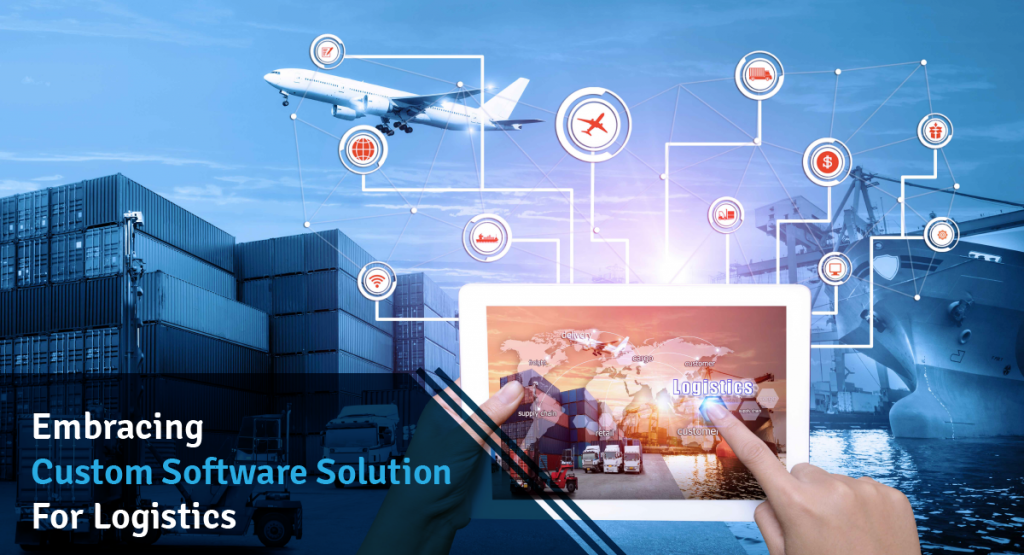 Transitioning into Cloud-Based SaaS: The Future of Supply Chain
With cloud computing gaining momentum in 2021, a whole new way of processing data is unveiled. The tech innovations in 2021 have influenced the supply chain and logistics operations. Increased adoption of supply chain and logistics solutions in 2021 will lead to a shift from the on-premise model to the SaaS model.
Predictions estimate that a subscription-based SaaS model will dominate supply chain management in 2021 and beyond. Adopting a cloud-based supply chain solution offers benefits in the form of flexibility, robustness, and affordability. Free and open-source software adoption has made the Cloud the primary choice for logistics providers and organizations worldwide.
Cloud-based SaaS supply chain solutions offer numerous benefits. It gives a comprehensive outlook on the overall operations in logistics by making processes more transparent and collaborative. Implementing a cloud system reduces the upfront and operating costs. It also offers the ability to scale up with the business needs and enhances supply chain efficiency.
To sum up,
Opting for a logistics solution is one step to simplifying the entire cycle of logistical and supply chain operations. Effective management of each process from procurement to delivery requires a custom logistics management solution that can accommodate each provider's demands. For instance, an organization lacking an in-house logistics department needs a software management tool that can wrap around their existing methodology and improve it.
By partnering with a vendor specializing in software development, businesses can deploy logistics management software tailored to their requirements. Pioneers in custom software development like Fingent can assist companies from wholesalers to distributors to e-commerce with the advantage of custom logistic solutions. Get in touch with us to spearhead your operations swiftly and efficiently.
How can companies step up their game and deliver the COVID-19 vaccine efficiently?
The COVID-19 vaccines have received Emergency Use Authorization in the United Kingdom, the United States, Canada, the EU, and a few other countries. Many frontline workers and even the priority population have already received their first doses. Vaccines from several major global manufacturers like India are also set to arrive and be distributed for administration globally.
However, in certain places, the vaccine effort has hit a few roadblocks. Deployment to vulnerable countries and the at-risk group is also slow. As the COVID-19 vaccine is being made available, supplying the doses efficiently with utmost care will be the ultimate logistics challenge. Massive volumes have to be handled, stored through cold chains, and distributed. All processes need to comply with safety regulations. In other words, the vaccines should be distributed quickly and safely worldwide.
In the United States, several organizations play a crucial role in vaccine deployment by adapting their operations to meet the demands. Suppliers, manufacturers, and regulators are stepping up the production of vaccines. Additionally, several thousands of medical, pharmacy staff, frontline workers, and vaccine handlers attend training sessions to understand the peculiarities of different manufacturers' specific vaccines. 
Here, we have discussed seven steps that organizations must engage in to ensure the safe delivery of the COVID-19 vaccine. Following these steps can boost the productivity of your logistics business and efficiency on your future orders and deliveries. 
Read more: 6 Tips for Logistics and Supply Chain Leaders to Plan COVID-19 Vaccine Distribution Strategies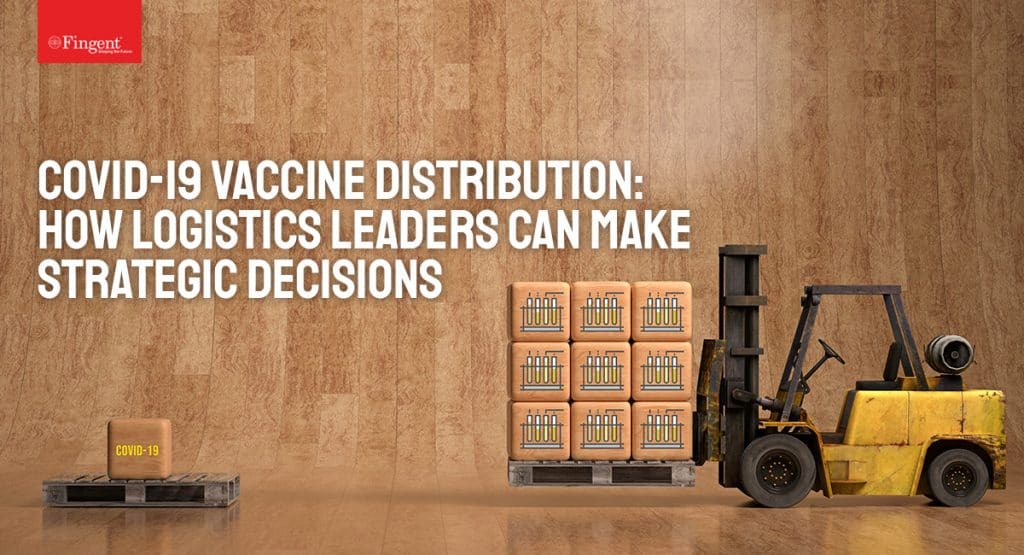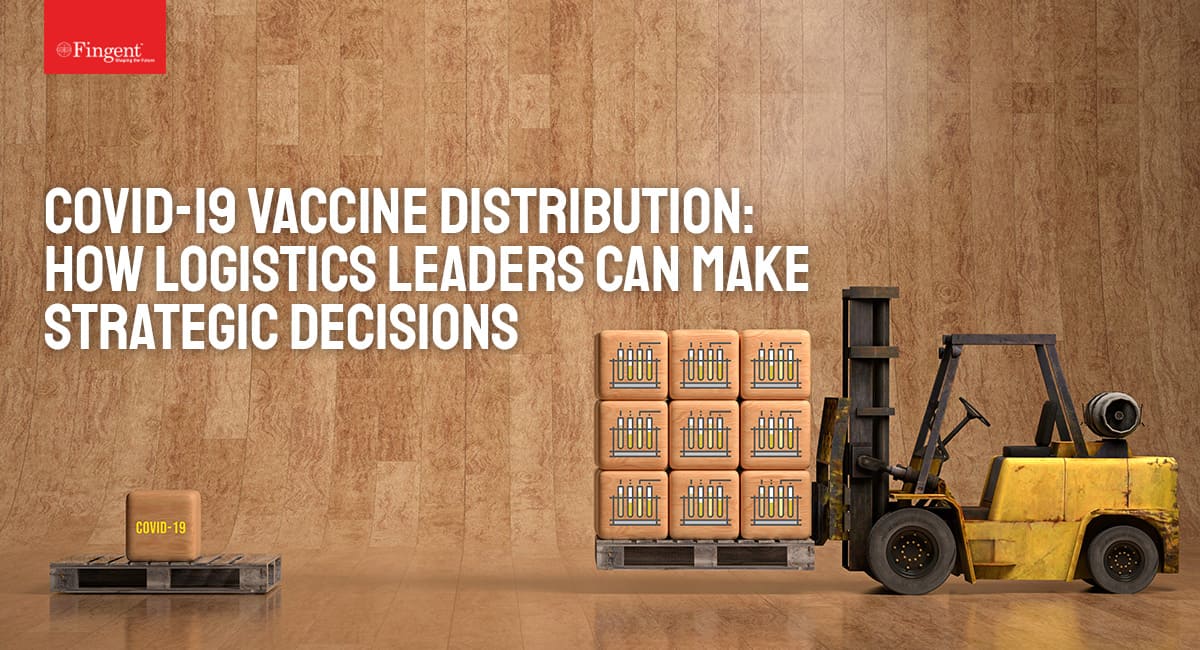 1. Ensure raw-materials supplies
Vaccine producers can partner with global suppliers of raw materials and provide support to create redundancies wherever needed in the supply chain. Last year, many manufacturers established new partnerships. However, a wide diversity of suppliers is necessary to meet the demands of each vaccine seeking approval. Manufacturers can negotiate contracts and offer incentives to suppliers who invest in boosting production and stocking-up the goods. Also, producers can evaluate their inventory management and check for stock-outs of essential raw materials.
2. Collaborate with the government
In addition to the above point, the producers must have sufficient interaction with the government to increase production and maintain it. Many manufacturers and suppliers are working closely with the government to manage natural resource allocation. This collaboration must be continued over the economic and public health implications of outsourcing legacy products and optimize production lines for COVID-19 vaccines. Additionally, producers can collaborate with the government to create technology-transfer timelines and develop innovative ways to push bulk volumes to the market. It also helps improve inventory management and distribution.
3. Boost manufacturing by adhering to quality guidelines
As producers need to ramp-up operations in new or existing manufacturing facilities, they could look for opportunities to accelerate the process. Companies can use several digital and analytics tools to expand capacity and scale faster. Additionally, they can accelerate technology transfer time. For example, companies grow and speed up production by conducting engineering runs, validation runs, and stability studies simultaneously.
By collaborating with regulators and manufacturers, authorities can ensure that they meet the established and newly issued guidelines related to the dosage quality and procedures. With such coordination and understanding, higher throughput can be achieved. Similarly, stakeholders can collaborate and employ novel technology platforms such as mRNA to establish new vaccine production standards. Creating best practices at the facilities and the production can help set a clear road map for new manufacturing facilities. Eventually, this can improve future production capacity and throughput while meeting all the quality standards.
Case Study
A leading third-party administrator for the Logistics industry reported a 60% increase in employee satisfaction with implementing a custom mobile app.
Download Now!
4. Optimize cold chain logistics
To mitigate distribution risks, manufacturers and distributors must identify failure points and create redundancies at each stage. For instance, dry ice can be used in warehouses fitted with freezers to deal with power loss or machine malfunctions. So, sources of dry ice must be identified across the distribution routes to restock coolers as required.
Reporting systems can be set up to identify supply-chain disruption events whenever they occur, using the data for refining best practices and procedures to avoid more losses.
In case there is a drop in the vaccine demand to the point that they are not immediately consumed, vaccine inventories must be redistributed to locations with higher demand. Manufacturers and distributors must avoid too much stockpiling to maintain the cold chain and reduce risks to the receiving administration location. If this is not possible in some areas, long-term storage by replenishing dry ice or increasing freezer capacity can be considered.
5. Address labor shortage
Currently, many locations are relying on hospitals and primary-care sites alongside retail pharmacies for vaccine administration. However, as vaccines will be deployed to the general public, more vaccine administrators will be needed. So, deploying the vaccines to larger and streamlined sites will be more efficient. This will improve patient safety, utilization of labor, and speed of vaccination.
Read more: How SAP Helps Realize Voice-enabled Warehouse Operations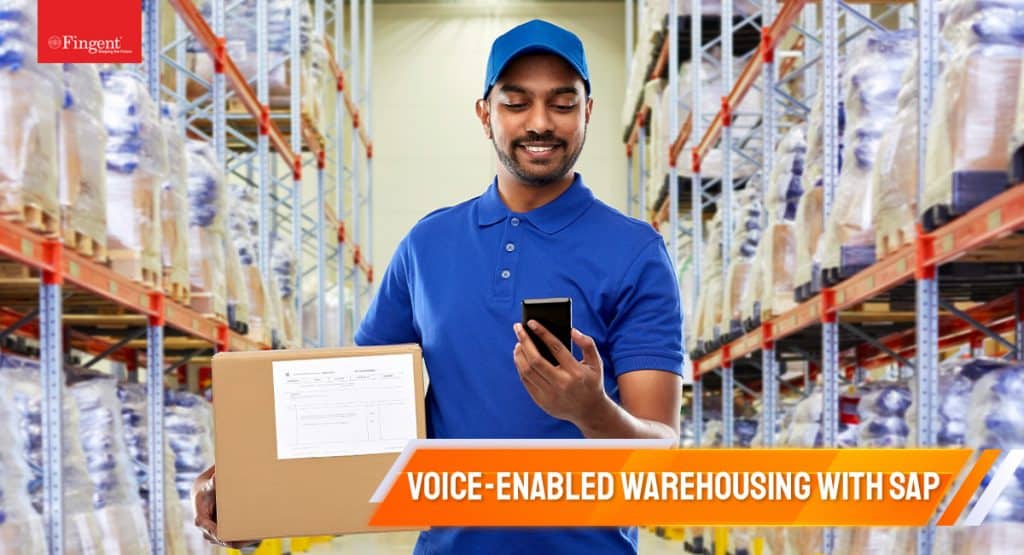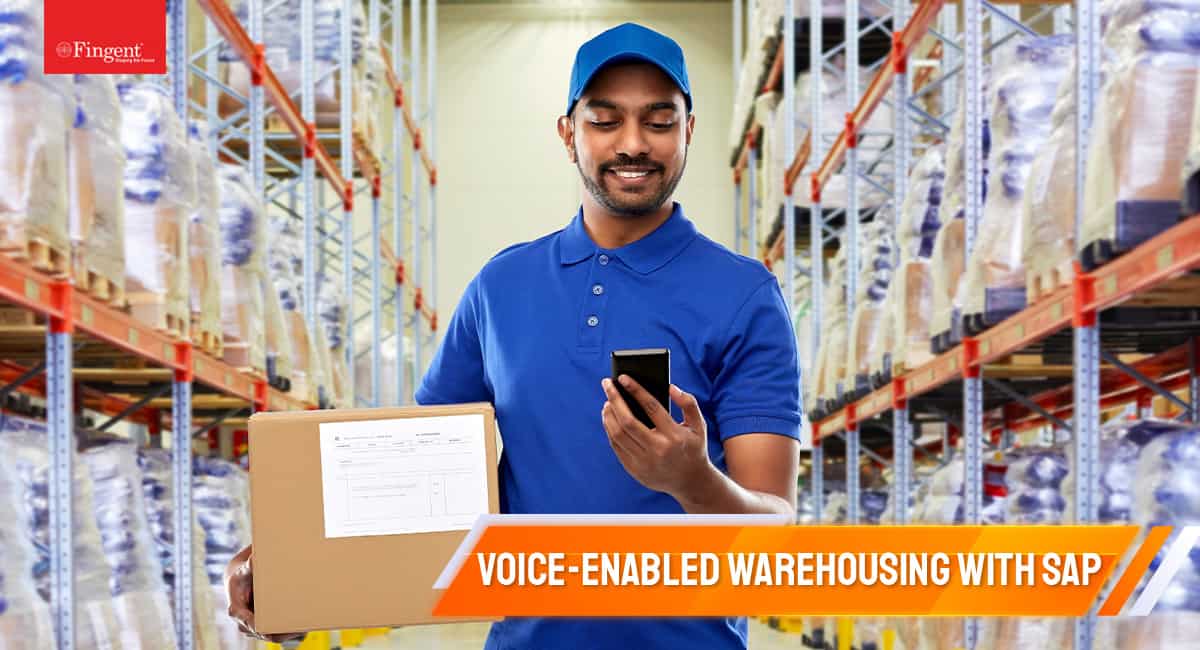 6. Reduce spoilage at "care-points"
Manufacturers, distributors, and companies can collaborate to create ways to identify and track instances of spoilage. They can achieve this with proper guidance, training, certification, and optimization of doses.
As vaccines will be deployed to broader populations, accelerating the first-dose allocation as scheduled will be of paramount importance.
A possible way to prevent second doses from spoiling is to ask the vaccine recipient to commit to a second dose appointment at their point of care before administering the first dose.
7. Plan to overcome IT challenges 
COVID-19 stakeholders must identify IT systems and assess their ability to perform at scale. They must also agree upon standard requirements and processes to generate and share threat intelligence. Awareness of attacks on the vaccines will lower the chances of seizures in number and magnitude.
Additionally, manufacturers and distributors can commission systems to track if the vaccine recipient has demonstrated immunity. This will not only build confidence in immunity but help people have a recognizable and accepted way of certifying that they have been vaccinated. This is true, especially if it will release them from travel limits and other pandemic-related restrictions.
Read more: How to Pick the Right Logistics Management Software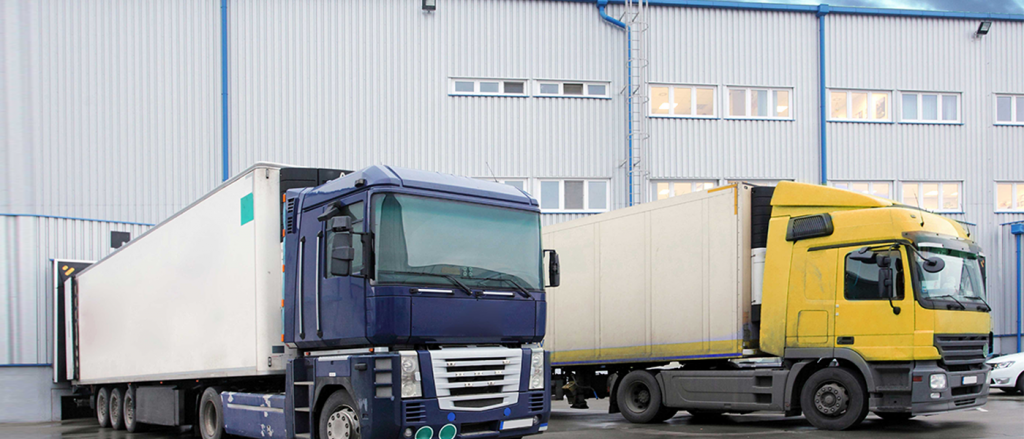 The organizations involved in the deployment of vaccines are not solely responsible for managing it across the common operating model. The risks can be reduced to a great extent with increased cooperation from stakeholders. So, working groups could get together to identify the risks, assess their impact, and determine if certain risks are evolving and how they can be addressed.
Case Study
Optimizing last-mile delivery: Software suite development for an e-commerce locker company helps gain 50% reduction in internal workload.
Download Now!
Building smart and custom logistics software applications can help fulfill the increasing demand for last-mile delivery. Fingent helps build healthy tech partnership ecosystems to ensure uninterrupted supply and distribution of your products and services. It is the right opportunity to look at the future of logistics and decide whether to continue on the pre-COVID trajectory or change course. To see how our custom logistics software solutions can improve your team's productivity, get in touch with us. 
The logistics and supply chain market is predicted to experience most complexities this 2021, especially with the COVID-19 vaccine distribution. Here are ways to enable smooth logistics operations, even amidst the chaos!
COVID-19 Vaccine Distribution: A Guide for Logistics and Supply Chain Leaders to Make Strategic Decisions
Crunch time and performing in a crisis – logistics and supply chain leaders are familiar with these challenges. The pandemic recovery mode has turned out to be a whole different ball game for logistics and supply chain service providers. It has thrown them a new and unique challenge in the distribution of the COVID-19 vaccine. Now, the world is looking to those same industry leaders for more strategic decisions and ways to shock-proof the supply chain.
Thus far, most companies have relied on a strategy of low-cost supplies and minimum inventory. However, given the combination of the pandemic, trade conflicts, and harsher natural disasters, they are rethinking such an approach. 2021 is facing one of the most complex logistics and supply chain challenges that we have never experienced in the past. This article shows how logistics businesses can enable smooth operations, especially with the vaccine distribution throughout 2021. 
How is COVID-19 vaccine distribution affecting the logistics sector?
According to Jabil's report on supply chain resilience in a post-pandemic world, the coronavirus disease impacted 78% of respondent supply chains, more than any other disruption over the last decade. Supply chain disruptions are not new, but they are usually contained and short-lived. However, COVID-19 has brought in extraordinary challenges. Here are a few of them:
1. Speed to market
Swift development of the COVID-19 vaccine has a ripple effect throughout manufacturing and distribution. Unlike other vaccines, COVID-19 vaccines need to be shipped under ideal conditions. Speed to market and the need to maintain cold chain integrity will be a big challenge for the supply chain sector.
2. Global and pervasive
Unlike traditional vaccines, the COVID-19 vaccine is not location-specific. Supply chain leaders may encounter challenges as they ship to new customers through unfamiliar trade lanes, using new transport systems. In other words, the vaccine supply chain has to meet the demand on a global scale. 
3. Full-scale distribution 
The COVID-19 vaccine will have to be distributed full-scale from the start. Given the unfamiliar network, the risk entailed in this process doubles. 
These unique challenges are forcing industry leaders to rethink traditional approaches. Those in the supply chain dedicated to the COVID-19 vaccine distribution will need to act in real-time and guide others downstream proactively.
Six stages to enable smooth logistics operations throughout 2021
Post the COVID-19 vaccine release announcement, the public's attention began to shift from research and development to distribution. And rightly so! Here are six stages that supply chain leaders must focus on while making strategic decisions:
Read more: How to Pick the Right Logistics Management Software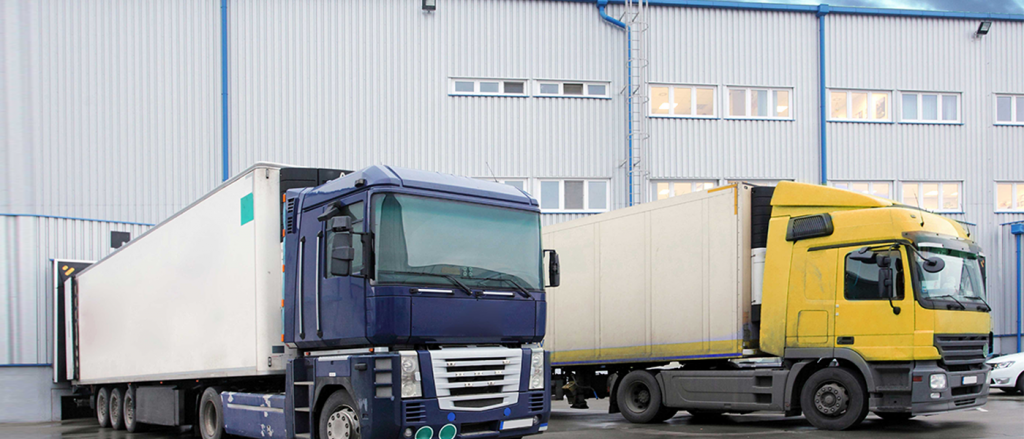 1. Planning is everything
The success of any task starts with proper planning. The supply chain encapsulates the procurement of goods, storage, and delivery to a specific location. With appropriate management of time, transportation, and other parameters, logistics companies can earn maximum profits. Adhering to the schedule helps attain better tracking, quality control, and timely delivery.
Despite good planning, supply chain procedures may encounter some challenges. Supply chain providers need to have a backup emergency plan to manage such unexpected situations.
2. Train for efficiency
The success of the plan is determined by those who execute it. In other words, well-trained staff can have a significant impact on the plan's success. To this end, the team must be well trained in utilizing modern techniques. 
Apart from frequent training sessions, companies can increase their teams' efficiency through brochures and paper notices posted on the workplace walls. Apart from that, make sure that each employee is aware of the new policies. Educate your staff on how to handle the vaccine shipment so that the handler is conscious of packing and labeling.
3. Keep up with the latest technology 
Technology is continuously evolving now more than ever. It is essential to keep up with the latest technology to handle challenges and tackle vaccine distribution demands. 
Artificial Intelligence can assist in providing timely updates regarding the movement of goods.

It helps the client know the details about the supply, warehouse, and delivery. Automation of such information can save a considerable amount of time for the industry and its clients. 

Automation eliminates human error in tracking, which improves overall process management. 

AI can also assist in managing the account details and employee details. 

Automated warehouses can make sorting, packaging, and organizing vaccines much easier. 

Automated voice bots and chatbots can play a significant role in customer services.  
Read more: How SAP Helps Realize Voice-enabled Warehouse Operations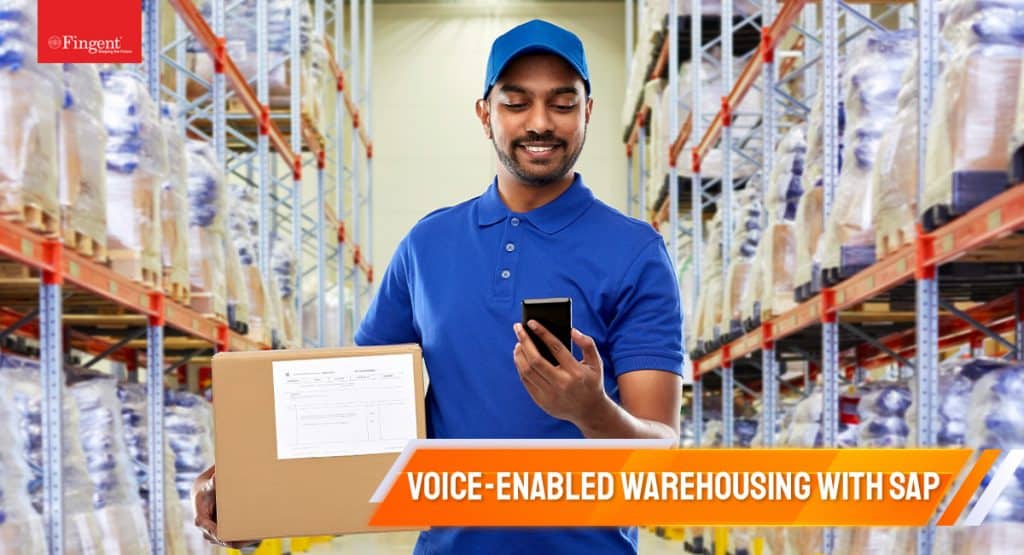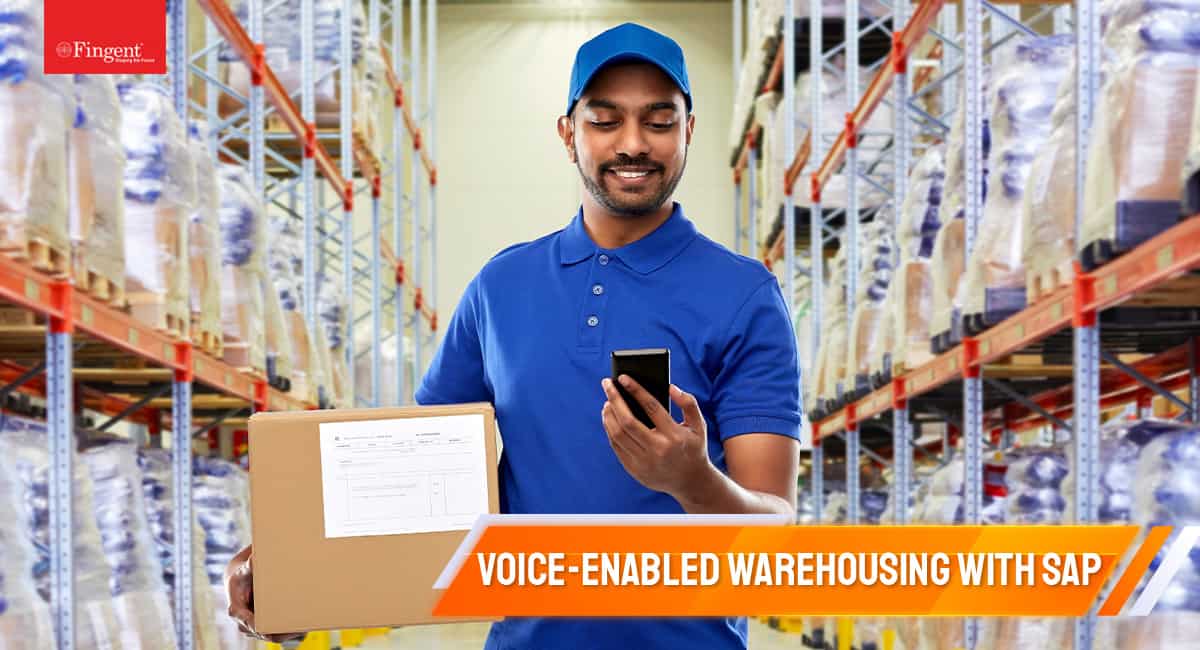 4. Warehouse and inventory management
Effective supply chain management is incomplete without proper warehouse management. Warehouse operations vary according to the product. For example, most vaccines require ultra-low temperatures. Ensure that your current warehouse facility is capable of stocking the vaccine at appropriate temperature levels. Proper warehouse inventory will ensure minimum wastage of goods.
Moreover, using vertical storage columns can maximize storage capacity. Implementing efficient tracking software allows warehouse personnel to locate products quickly.  
Implementing logistics software solutions or applying robotics logistics such as robotic palletizing, packaging, and automated picking can modernize warehouse operations, improve health and occupational safety in the warehouse premises, reduce physical contacts between workers, and increase efficiency fulfillment.   
5. Improved transportation
Efficient transportation can decrease expenses and speed up the delivery of vaccines. Determine the shortest and safest delivery route. Optimize the packaging to reduce the weight of the package and the volume. 
The pandemic has accelerated digital shopping. Last-mile delivery has become more critical than ever before. The use of technology can help logistics managers optimize that last-mile and help them keep their customers updated.
Read more: How Robotics in Logistics Helps Improve Supply Chain Efficiency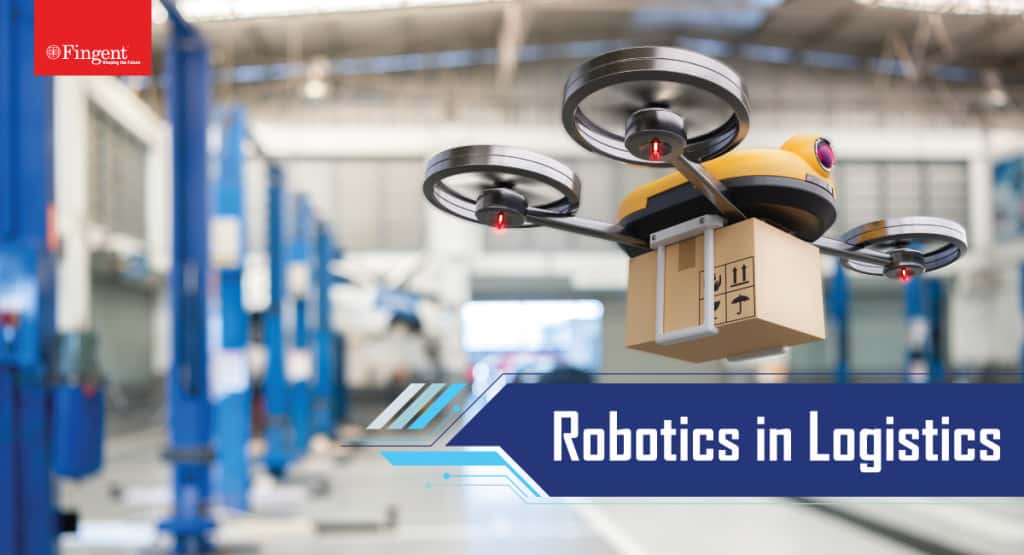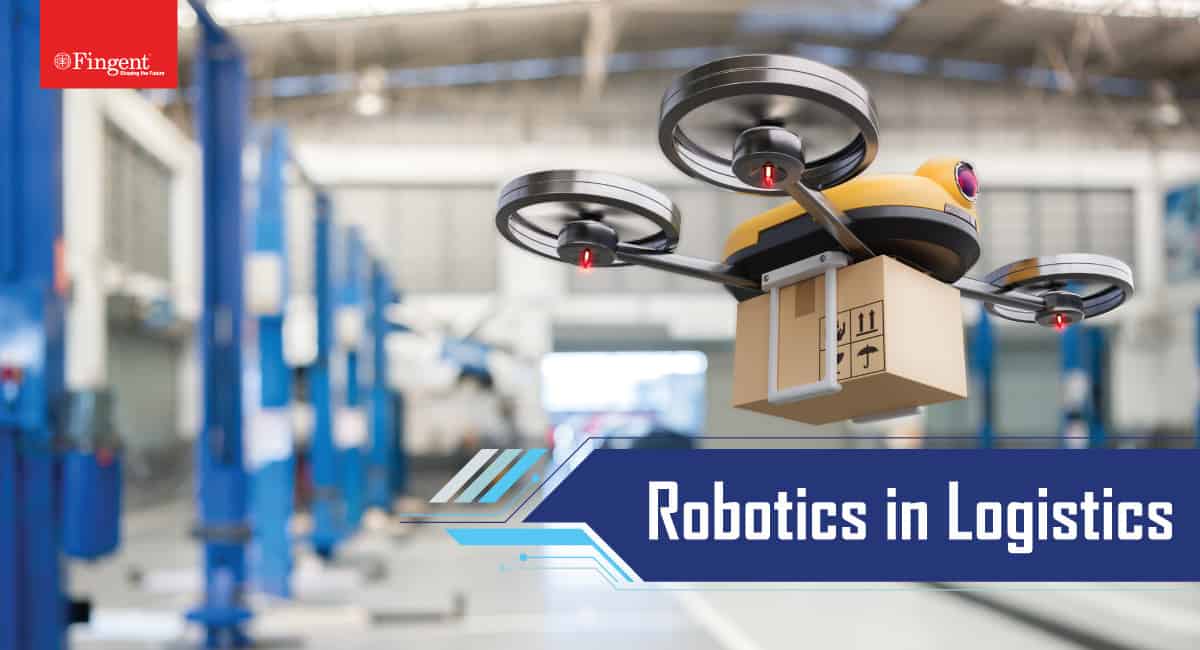 6. Analyze and improvise 
Integration of feedback and analysis makes any logistics network complete and optimal. Predictive data analytics can help industry leaders learn from what happened and improve in the future. You can use it to get a detailed understanding of what caused delays in your supply chain. Once you identify those bottlenecks, you can boost the productivity of your logistics business and efficiency on your future trips. 
Case Study
Optimizing last-mile delivery: Software suite development for an e-commerce locker company helps gain 50% reduction in internal workload.
Click here to download!
Building supply chain resilience
Just as the coronavirus spread from place to place, the vaccine must follow suit to support a global recovery. However, the vaccine's possible routes are determined by the cold chain. Some areas do not have the option of freezer storage. Local logistics and supply chain leaders must ensure that these communities have access to the approved vaccines. 
Location intelligence and technological advantage help leaders determine where vaccines need to go and how to get them there. For most logistics firms, the pandemic seems to be a trial-by-fire. By implementing responsible strategies, you can build resilience in logistics and supply chain practices. 
To fulfill the increasing demand for last-mile delivery, logistics companies must strengthen smart tech investments and build healthy partnership ecosystems. Fingent is closely monitoring the situation and helping businesses return to work with our technology consulting and innovation capabilities. Contact us, and let's get you started. 
SAP helps increase warehouse management productivity with voice picking!
Voice technology has been there for a while and is here to stay. Its increasing adoption among warehouse distribution centers has led to increased accuracy, improved productivity, and training time reduction. Supply chain executives report attaining a 50% decrease in picking errors and a typical ROI in less than one year with voice integration. 
In retail warehouses, complex facilities such as inventory control are vital, with several picks to be performed every hour. The warehouse employees should be an efficient and accurate while 'picking' as wrong picking can lead to incorrect deliveries and affect customer satisfaction.
To improve staff accuracy and speed of pick, warehouses can consider "Voice Picking" technology. Voice picking is an extension of the Warehouse Management System (enhanced by additional software and hardware) that allows transferring instructions to the warehouse operators using earphones and microphones. Voice Picking uses a wearable computer that includes a headset and microphone so that the order pickers can be instructed on what items to pick from where and later confirm their actions verbally into the Warehouse Management System (WMS).
Read more: How Robotics in Logistics Helps Improve Supply Chain Efficiency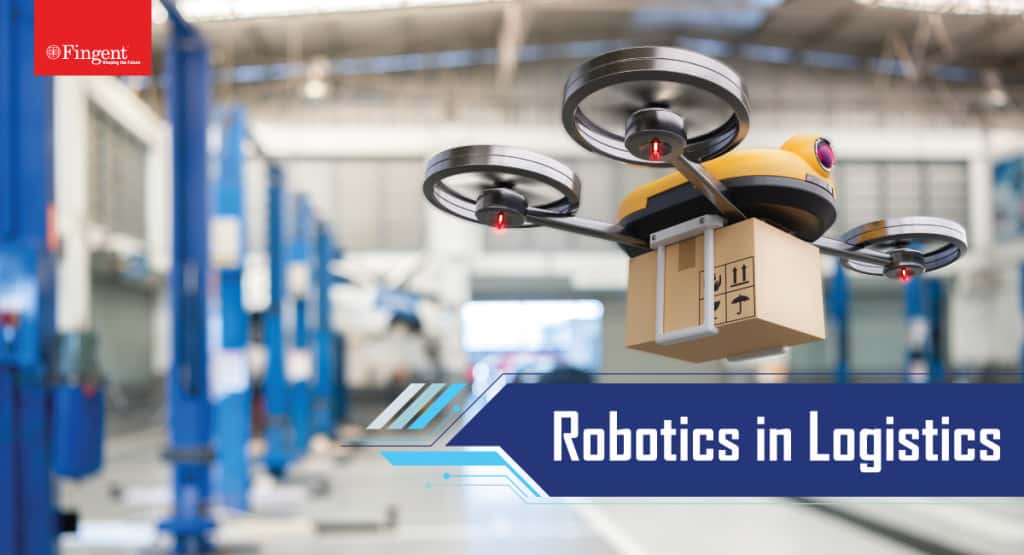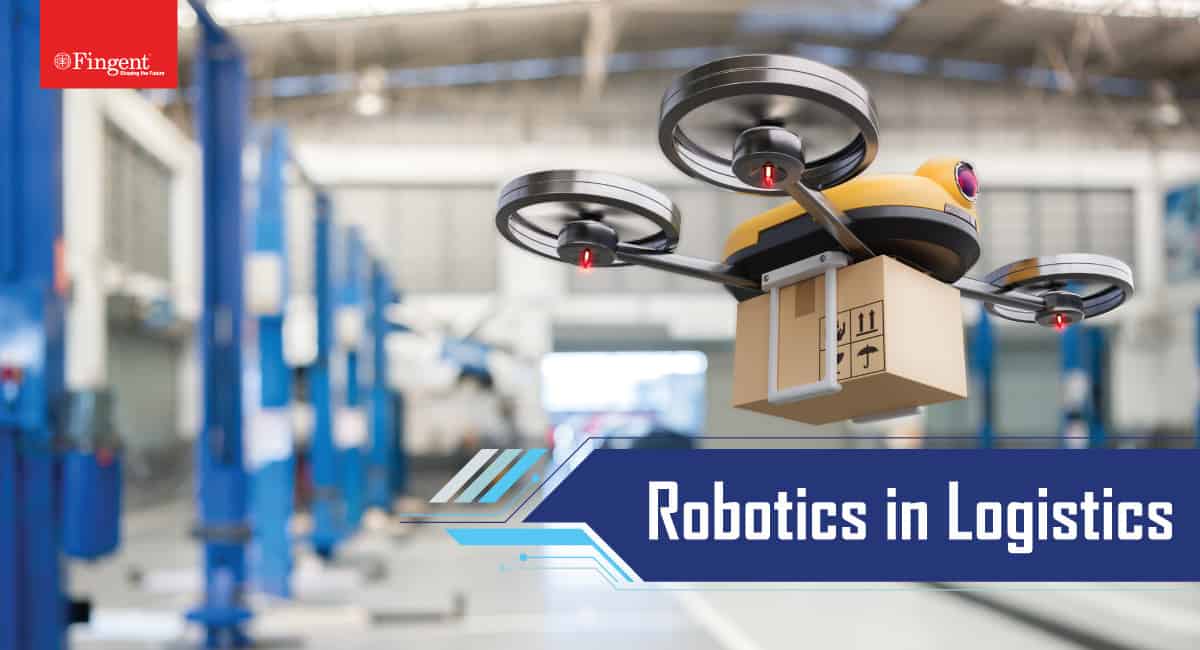 Benefits of Voice-picking
A voice-picking system creates a hands-free, heads-up workflow. Unlike the traditional warehouse order picking, where you need to stop to read, scan, or punch keys, the voice-picking system allows users to listen and speak efficiently. Some of its benefits include:
Productivity improvement

Reduction in errors by 25% or more

Decrease in accidents as operators rely on eyes and hands-free technology and hence are more aware of the surroundings

Cuts training time
How is voice-enabled warehouse operation helping during the COVID-19 pandemic?
In the last few months, warehousing and logistics have been hit hard. While there was enormous pressure on the warehouse to execute deliveries quickly due to increasing customer expectations, COVID-19 has caused further disruption. 
Logistic companies have had to evaluate options and make changes across transportation modes, considering delays, interruptions, and price changes.
According to a survey from August to September 2020, about 32,200 jobs were added to the warehouse and storage sector. Thanks to voice and device technology! Voice integration helped address the labor shortage and equipped new workers. Here are a few benefits of voice-enabled warehouse management. 
1. Efficient onboarding
New workers can pick up their barcode scanner or mobile device and begin their work with minimal onboarding time. Latest device upgrades offer improved designs and user-friendly interfaces. Whether a Windows 10, iOS, or Android device, workers can choose the device they like. This flexibility helps simplify the training and onboarding process of new workers, optimizing workforce management, and making it a more efficient experience.
New workers can get started quickly without the need for lengthy training processes. With voice-enabled applications, you can reduce the training time from several hours to just a few minutes.
2. Increased productivity
Voice capabilities are helping workers to keep pace with the high volume of orders. It helps them cope with the increased pressure to meet soaring demands, reduce training time, and use the hand-held devices of their comfort.  
3. Higher accuracy
With hands-free wearables and voice picking, workers don't need to stop frequently to check their devices. It will reduce errors and allow pickers to complete more orders within the same timeframe with improved speed and accuracy.
4. Improved safety
The coronavirus has made "contactless" mandatory. Voice picking can eliminate many physical touchpoints that can lead to virus exposure. Minimizing surface contact is one of the best ways to protect warehouse workers.
Read more: Contactless services: The new retail norm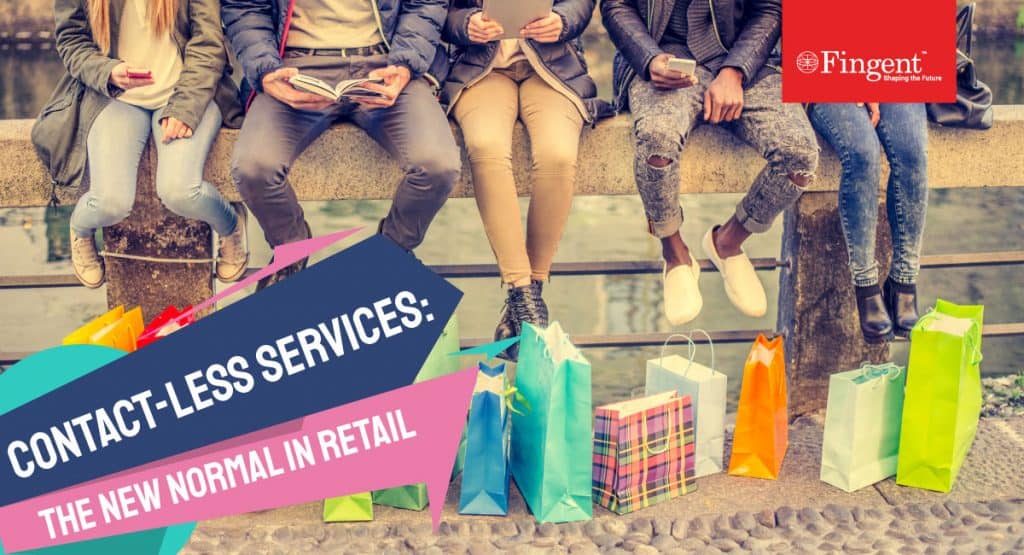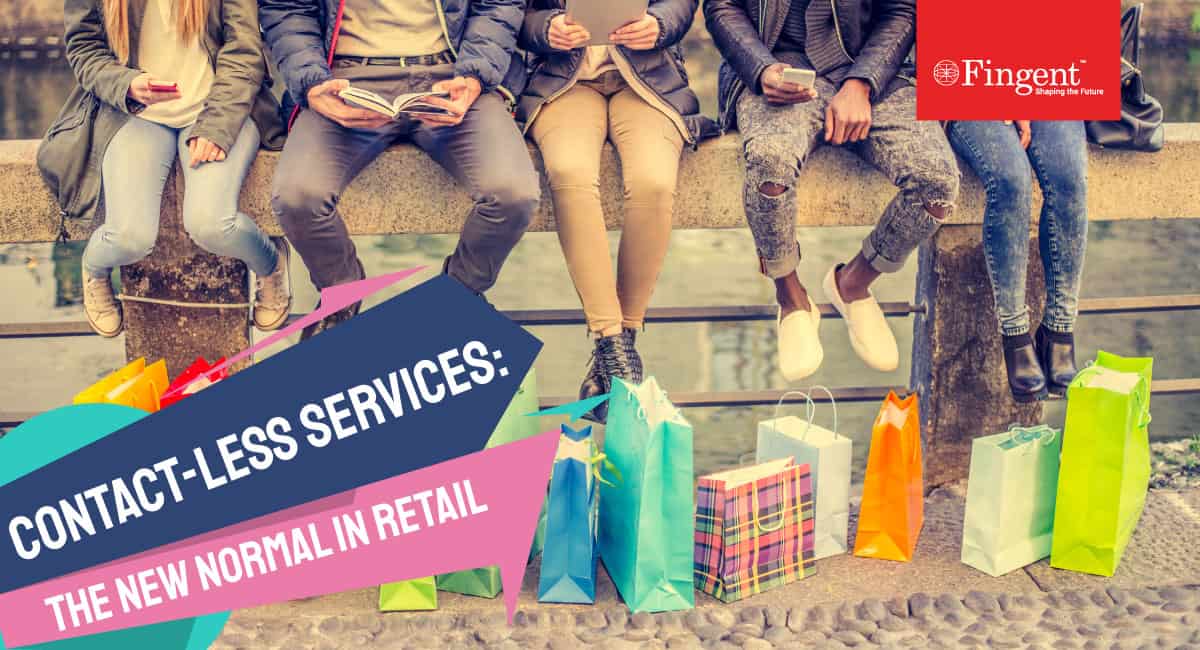 How does SAP help voice-picking?
SAP's open architecture supports several voice integration methods that help users achieve immense productivity and accuracy. If your business is running on SAP's Extended Warehouse Management (EWM) solution or Warehouse Management (WM), voice can be easily integrated. It results in the seamless integration of ERP with your warehouse management solutions and voice. Ultimately, the accuracy, productivity, comfort, and safety of all your warehouse processes will improve. It helps distribution centers deliver on time, achieve deadlines, and scale.
Read more: SAP Preconfigured Solutions Boost Efficiency Among Industries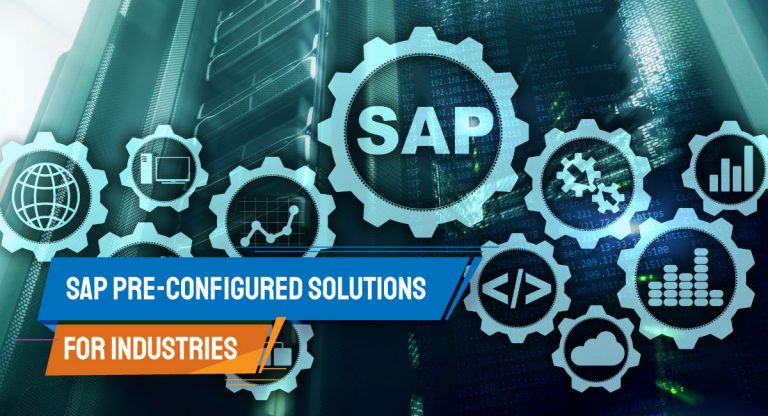 Today, voice integrated into SAP has become an essential tool for many businesses. SAP's voice picking provides superior ergonomics, eliminates distractions, and allows users to focus on the task. The voice technology is specifically designed to provide voice recognition in noisy environments. The noise cancellation ability helps lower warehouse background noise, such as truck horns, pallet drops, and conveyor system mechanism.
Additionally, the technology helps overcome language barriers as most systems come in more than 40 languages allowing users to interact with SAP most naturally and effectively.
Voice with SAP can quickly scale with your business both when your business grows and when you need to accomplish seasonal peaks. With SAP's explicit instructions, you can add new employees' onboarding time and capacity without any complex changes to the given infrastructure.
Download Our Case Study: How Fingent automated integration between SAP SuccessFactors and SAP S/4HANA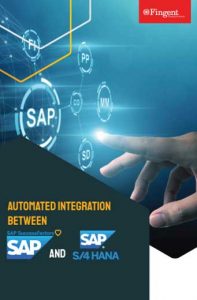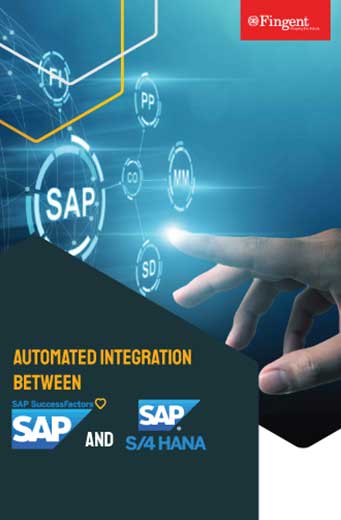 To conclude
As the economy battles to overcome uncertainty, using safe, cost-effective solutions, embracing advanced technologies like voice-enabled applications are imperative to sustain. Additionally, with COVID-19 showing no signs of ending soon and the world shifting to contactless shopping, embracing voice-enabled applications makes sense from an economic and physical safety standpoint.
No other technology has impacted the logistics and shipping industry like voice in the recent past. Extend your logistics and fulfillment processes by making voice technology a vital ingredient of your company's IT strategy. Contact us now to get started. 
Robotics in Logistics: Dawn of a New Era
Since the advent of e-commerce, getting goods to the customer's door or stores from the factories or warehouses has become a mammoth task for logistics companies. Forecasts say that "worldwide warehousing and logistics robot unit shipments will increase to an estimated 620,000 units annually by 2021." The solution for this herculean task of transporting goods far and wide thus becomes apparent: the dawn of robotics in logistics. The use of robotics in logistics offers far greater levels of uptime over manual labor, bolstering productivity in a vast array of professional environments. 
Retail giants like Amazon and Walmart that have already deployed robots in their warehouses and fulfillment centers will only expand their deployments, especially in the wake of current situations. Leveraging robotics in logistics cuts around 70% of warehouse labor costs and helps businesses function day and night with minimal costs. Want to find out how? This post will help you understand the importance of utilizing warehouse robotics in the supply chain.
A Surge in Warehouse Robotics in Supply Chain
The first robot in the supply chain was capable of moving material about a dozen feet. For several years, robots were used only in industrial manufacturing because it was not safe for people to be around them. However, over the last few decades, innovative logistic robotic companies have worked hard to mesh AI and machine learning, better sensors and response capabilities, warehouse management software or logistics management software. 
Recently, warehouse robotics in the supply chain has picked up pace exponentially. There has been huge funding and investment in the industry. For example, Alibaba invested $15 billion into robotic logistics infrastructure and Google invested $500 million into automated logistics for JD. It is also estimated that the global market for warehouse robotics in the supply chain is projected to reach a market value of $22.4 billion by the end of 2021.
Evidently, the dawn of robotic logistics is right here now!
Read More: How Robotic Process Automation Is Revolutionizing Industries?
What is Robotic Logistics?
The logistics industry is what is holding our modern world together. It includes a huge amount of different processes. Ordering, transportation, warehousing, picking, packing, delivery, inventory, and routing are just a few of those processes. 
So, robotic logistics means the application of robotics to one or more of these processes. A few common robotic applications are robotic palletizing, robotic packaging, robotic picking commonly used in warehousing or any other logistics software solutions. 
So, what kind of robots could be useful for your warehouse?
Warehouse Robotics in Supply Chain
1. Autonomous Mobile Robots (AMR)
AMRs use sophisticated sensor technology to deliver inventory all over the warehouse. They do not require a set track between locations. They can understand and interpret their environment through the use of maps, computers, and onboard sensors.
These warehouse robots are small and nimble with the ability to identify the information on each package and sort it with impeccable accuracy. They cut down on the redundant manual process which is prone to human error. 
2. Aerial Drones
Aerial drones aid in optimizing warehouse inventory processes. They can quickly scan locations for automated inventory. They can scan inventory much faster than a human can and send an accurate count immediately to your warehouse inventory management software.  
These drones do not need markers or lasers to guide them. They don't take up valuable space in your warehouse. They can travel quickly and assist in hard-to-reach areas. 
3. Automated Guided Vehicles 
Automated guided vehicles and carts (AGVs and AGCs) transport inventory around your warehouse following a track laid in your warehouse. These warehouse robots are perfect for larger warehouses because it reduces the time spent by workers just moving from one area to the next. 
4. Automated Storage and Retrieval System (AS and RS)
Automated Storage and Retrieval Systems are robot-aided systems that can place or retrieve loads from set storage locations. AS and RS differ depending on the system needed, the type of task, or the goods that they will be working with. They can be programmed to work as a craft that moves and works on a well-defined path or a crane that retrieves goods between aisles. There are also aisle climbing robots that retrieve customer orders. 
These free up the time of workers who can then concentrate on more complicated processes such as packing and posting the goods. 
Read more: What Are Cobots and How Can They Benefit Industries?
What is Driving the Need for Collaborative Robots in Logistics?
Although there has been a boom in logistic robotics, there are two specific factors that are driving the current need for collaborative robots in logistics. 
The growth of e-commerce:

When products are directly shipped to customers, there is a huge variety of different packing requirements. 

The lack of available workforce:

Shortage of skilled workers can affect logistics.
What are the Benefits of Adopting Robotic Logistics? 
The logistics industry can see many tangible and clear benefits of adopting robotic logistics. 
By reducing human errors, robotic logistics can bring in significant profits and can also reduce warehouse costs. 

Robotics can allow for workforce adaptability. 

Robotic logistics improve safety for workers by taking over dangerous jobs such as getting items from high racks or storage spaces.

Reduced human error and increased delivery speed brought about by robotic automation will increase customer satisfaction. 
Read more:  Open source robotics process automation
Enjoy the Freedom To Do More
Robots are being used rather extensively in logistics. Due to the complexity of supply chain processes robots will be increasingly used for dull, dirty, and dangerous tasks freeing your workers for more complex tasks. This means cost-effective, fast, and error-free operations. If you want this for your business, get in touch with us immediately and let us fix your business up with robot power.
Robotic Process Automation Reflecting The Banking, Insurance & Logistics Industries
Robotic Process Automation is the fastest-growing segment of the global software market. Using this technology, companies can fast-track their digital transformation initiatives. Although RPA is useful in all industries, the biggest adopters of this technology are banks, insurance companies, and logistics. These companies traditionally have numerous legacy systems and choose RPA solutions to enhance or replace manual IT processes. This article discusses how Robotic Process Automation is revolutionizing the banking, insurance, and logistics industries. First, let's consider what is Robotic Process Automation.
What is Robotic Process Automation?
Robots have fascinated humans for a very long time. From the futuristic robot Maria from the movie Metropolis in 1927 to this day of AI sci-fi, the possibility with robots is a topic of endless discussion. Interestingly, though, this word "robot" in Robotic Process Automation (RPA) does not involve a physical or mechanical robot. Instead, it is a software running on a virtual or physical machine. Aaron Bultman, director of Product at Nintex simplified the expression saying, "RPA is a form of business process automation that allows anyone to define a set of instructions for a robot or 'bot' to perform." 
How to accelerate your business growth with Robotic Process Automation
According to Gartner, RPA grew by 63% in 2018 and continues to be one of the fast-growing technologies in many industries! RPA lets companies automate current tasks as if a real person was doing them across systems and applications. It interacts with each system just as a human user would interact. This does not require complex system integration. These functional RPAs are virtual workers and execute rule-based information processes, enhancing efficiency and accuracy. Additionally, it is easy to model and deploy. Let us consider the three specific industries where RPA is most beneficial.
RPA in Banking
The banking industry is completely process-oriented. Every activity is done meticulously to avoid errors in processing. The repetitive nature of the job and the high probability of human error could cause mistakes that might prove very costly. Therefore, in the recent past, leading banking institutions have started using RPA to minimize errors. According to a report by KPMG, RPA will perform almost 75% of the existing offshore jobs, which could save operational cost. 
Scalable Benefits of RPA in the Banking Industry
Mortgage Lending.

RPA can enable the banking industry to meet loan quality and cost concerns head-on. Automation of repetitive and time-consuming manual tasks will free up your team to focus on the more important details of loan applications. It speeds up the work, increases revenue. enhances customer experience, reduces operational costs, decreases risk and improves compliance. 
Compliance and Risk Management.

It enables the banking industry to automatically integrate and aggregate compliance information into business processes, streamlining the required work while reducing expenses. RPA eliminates the need for manual regulatory monitoring and data collection. It can empower risk management and compliance teams. It enables banking industries to avoid costly fines and damages to reputation. It provides accurate and complete information.
Customer Service and Support.

RPA ensures the longevity and loyalty of your customer relationship and the future of your bank. It helps you engage customers in real-time. It automates customer service activities so the customer is not waiting endlessly. It increases the productivity and efficiency of the team. 

 
Related Reading: Check out these 5 simple hacks on using banking mobile apps safely. 
RPA in Insurance
An insurance company receives hundreds of claim requests. Validating each request and handling them is not only a herculean task but also a painstakingly slow manual process. The entire process of the claim takes several days. Because this is a costly and time-consuming process, the company risks losing customers. To prevent further damages, insurance companies are now relying on RPA to help them improve operational excellence and reduce costs.
Scalable Benefits of RPA in the Insurance Industry
Improves customer service because RPA effectively reduces the turnaround time in resolving customer issues.

Processes and workflows could be tracked and recorded at each phase. This reduces staff workloads and improves process efficiency.

Reduces the

processing time by 40-80%

.  This frees up the team to focus on more important activities such as acquiring new clients.

Reduces errors made during data entry

significantly.

Speeds up and organizes the processing of claims through a systematic underwriting process.

Based on the demand, intelligent bots can scale up or down, which delivers consistency in service and operational efficiencies.

Improves audibility and operational risk management due to the accuracy level of RPA.

The time for the cancellation process could be reduced by one-third.
Related Reading: Here's how machine learning is accelerating paperless offices for legal firms. 
RPA in Logistics
The logistics industry depends on several processes to facilitate the proper distribution of products, materials, and services from B2B or B2C. The need for an intelligent logistics system increases as the industry along with competition advances every day. Here's how the RPA can contribute to the logistics industry:
Scalable Benefits of RPA in Logistics.
Better data management and customer service.  

Negative experiences and a multitude of errors with logistics providers are causing customers to lose their trust in online shopping. With the benefits of automation and digitalization brought about by RPA, logistics providers no-longer need to rely on huge amounts of paperwork, which was the underlying cause for errors and poor customer service. Logistics companies are enabled to manage real-time monitoring of flow and resources, availability, costs, staffing, transportation, suppliers and so on more efficiently. 

Improved work safety for employees.

Through the use of automated machines in unsafe environments and the reduction of repetitive stress in manual tasks,

work injury

has been dropping steadily with the aid of RPA. This results in savings in terms of injury compensation and loss in reputation. It can also increase productivity, improve employee satisfaction and loyalty, and increase their efficiency.

Improved efficiency and precision.

RPA can help logistics companies easily manage the supply chain processes more efficiently. The anticipatory logistics system helps companies gauge the demand from their customers and adjust their production volume accordingly. It can help in managing and analyzing huge amounts of data within seconds, resulting in fewer human errors, faster deliveries, and fewer errors in delivery.

Cost reduction.

Fewer errors from human decision-making result in cost savings for logistics companies. Also, RPA reduces the need for human workers, which results in fewer paychecks and more profits. Where workers are still needed, it can raise their productivity, margins to a whole new level. It improves customer satisfaction and creates a safer work environment for the workers.
Related Reading: Know more about how AI is reshaping the supply chain and logistics industry.
Empower Your Business With RPA 
According to Global Market Insights Inc., the RPA market is expected to reach $5 billion by 2024. It is increasing capabilities and improving performance while reducing costs in several industries. Fingent Technologies has been one of the top software companies empowering industries globally with robotic process automation capabilities. Give us a call and let us discuss how we can transform your business with RPA.
Digital technologies have permeated and disrupted almost all sectors, and logistics companies are no exception.
Optimization and efficiency, combined with speed and seizing the moment are the keys to success in today's highly competitive advantage. Technology is the key enabler allowing companies to realize these aspects.

Leveraging Technology for Strategic Planning
A report by transport and logistics analysts Oliver Wyman reveals transportation and logistics companies increasing revenue, yet having reduced profits, over a 10-year period, and come with the recommendation to "standardize and streamline structures and processes, developing industry oriented and innovative solutions, thinking and acting in terms of networks." Technology is the key enabler in this regard.
On average, transportation companies invest about 5% of their annual revenues in digital operations, with the main focus on digitizing their customer interface. The thrust these days is especially on mobile apps and solutions, to offer a personalized experience for their customers, and track the movement of vehicles accurately.  However, side-by-side companies are also increasingly using digital technology to unlock new business models, focused on the creation of value-added services and innovative solutions.

The Use of Big Data to Improve Operations
The need to cut cost and take real-time action, in a competitive environment where margins are wafer thin, require logistics companies to take greater control over their supply chain and ensure the processes take place seamlessly, at great speed. Towards such ends, logistics companies are increasingly applying Big Data technology, to capture and analyze data, to streamline their operations and optimize the supply chain.
Computers apply algorithms to crunch Big Data, unlocking insights and opportunities not possible before. Such insights enable streamlining operations and optimization of the supply chain.
Data based automation, especially automated load building and optimizing the inbound and outbound movement of cargo, enable optimal usage of available resources, reduction of waste, and facilitate lean operations.

Effective real-time fleet management solution facilitates "uberization" of trucks and other delivery vehicles, where empty containers may be utilized immediately by matching it to the nearest load. Mobile solutions enable greater transparency into the operations.

A comprehensive data based inventory and supply chain management system unlocks silos, and facilitates end-to-end visibility to inventory, orders and shipments across the supply chain. Such transparency allows improved tracking of inventory movement, facilitates the reduction of network-wide inventory levels, and enable managers to respond dynamically and in real-time to any events or issues that disrupt or hinder the supply chain.

Analytical data makes explicit greenhouse emissions and carbon footprints of truck and machinery operations, allowing companies to take steps to become carbon-neutral, thereby contributing to the cause of "Green logistics."

The combination of machine learning with supply chain management enables turning reams of passive data into actionable business intelligence. Logistics companies apply the wealth of data related to the movement of their goods and trucks to identify patterns related to customer trends, identify what works well, unearth market insights, and gain competitive advantage.
Digital Improves Security
Supply chain disruption is the number one global business risk for logistics companies. Technology enables fortifying the supply chain in many ways.
Digital locks make the inventory more secure, offer a robust layer of security, in addition to physical security.

Optimal route planning, combined with real-time tracking of cargo movement through mobile apps enable routing of cargo by avoiding congestion points and trouble spots, to minimize risks and interruption.
Internet of Things (IoT) Enhances Operations
The earliest applications of RFID and nascent IoT technology have been in asset tracking and warehouse management. For instance, rather than simply tracking inventory of pallets and crates, enterprises use sensors, beacons, RFID and other technology to gather information on the state of the connected item, such as when the "thing" requires maintenance, the expected life of the "thing," and more.
IoT contributes to highly integrated warehouse management solutions, enabling precision movement and accurate tracking of movement of goods.  The applications of IoT instruments in logistics are virtually endless, ranging from tracking transportation goods in a temperature controlled way to ensuring the correct package reaches the correct location at the specified time and more.
The trends in the immediate future include connected and 'autonomous' trucks, warehouse robotics, and smart warehouse solutions, all of which will improve efficiency manifold, speed up operations, and improve accuracy.

Technological Innovations Unlock New Possibilities
Logistics companies use technology not just to improve efficiency of operations, but also transform the way operations take place in itself. The use of robots in large warehouses, and to handle hazardous goods is already widespread, as is the driverless, remote-controlled vehicles.
The next big thing is the use of drones, especially for last mile delivery. The U.S. Government is already piloting a drone-based traffic monitoring system. Countries such as Spain, France, and The Czech Republic and others have several research projects looking into the use of drones for traffic management. The widespread use of drones would speed up things considerably, reduce the hassles, strain and inefficiency associated with maintaining an army of delivery boys, and also reduce costs considerably.
A start has already been made, with Amazon Prime Air already making legit deliveries using drones, in less than 30 minutes from the time customers place an order. When the technology becomes widespread, logistics will change like never before.

Improved Customer Satisfaction
Proactive transportation and logistics companies go beyond improving their operational efficiency and retaining greater control over their operations, to enhance customer satisfaction.
Technology propels a shift to a customer obsessed operating model, enabling the delivery of personalized and customer-focused logistics, with faster cycle times.
Hyper-connectivity facilitates not just big data, but also speed data. Speed and timeliness, manifesting in seizing the moment enable companies to match customer expectations and deliver competitive differentiation over its competitors.
It requires considerable expertise in both business operations and the latest cutting edge technology to roll out successful technological solutions acceptable by the rank and file. By partnering with us, you can piggy-bank on our vast and extensive experience in delivering highly intuitive apps and other solutions for transportation and logistics firms. Our rich talent pool, combined with extensive experience allow us to add value to your strategy, and roll out seamless apps that make your processes highly efficient, allowing you to cut costs, unlock new possibilities, and take customer satisfaction to new levels.
The logistics industry has been undergoing a series of transformations for the past few years. Things that seemed like science fiction in the past, like augmented reality and 3D printing, are actually becoming part of the industry. Technology is being used widely today in order to provide faster and more reliable delivery services. In the future, we can see a lot more technology and innovation shaping the entire concept of logistics.
While we are on the subject of innovations and trends in the logistics industry, let us discuss 3 such smart technology trends in 2015, which are greatly influencing logistics and supply chain management:
Carrier technology – The latest advancement in the area of carrier technology is that smaller trucking companies are being given access to the technology support and operations that bigger companies use to manage. Earlier, small motor carrier companies, especially ones in the truckload segment, were always ignored when it came to the technology provision aspect. It was always the bigger companies, who could spend more on user fees and upgrades, that became the targets of technology providers. Hence, the smaller companies stuck to little or no technology at all and suffered from a lack of efficiency in their operations. It was not until recently, that this trend began to see a change. Companies like 10-4 systems have started developing technology solutions for carrier companies so that they can compete better in the industry. Carrier technology is set to be a turning point in the whole industry as it helps companies manage their demand planning and at the same time reduce wastage in their value chains. It also helps smaller companies grow by enabling them to generate better cash flow.
Web services – One of the biggest factors that was holding back the supply chain industry is its undue reliability on unreliable data, and the lack of efficiency and effectiveness in data transmission. Sharing of important information was always through technologies like EDI, fax and email. This year, we are going to see widespread use of web services and also a set standard for the language used for transmission of data. Several companies like Project44 have already taken the lead in this regard. This is going to have a significant impact on the whole supply chain industry, as it will change the way companies perform complex demand analysis, reduce wastage and shall transform the way that companies charge for their services. Clearly, a much-needed change.
Integrated supply chains – Integration between supply chains world over, not only enables instant online freight booking, but also enables the traders to serve their customers while simultaneously allowing traders to manage their connections with their transportation vendors. Such an integration will reduce the overall cost of logistics because it eliminates the need for intermediaries at various levels of the supply chain in the course of shipping products. This again, will make use of technologies like cloud services and pave the way for a more effective management of operations.
Technologies like these are soon becoming mainstream and are revolutionizing the logistics and supply chain industry. They clearly help overcome the challenges that the industry has been facing till recently. As a matter of fact, in the course of time these are most likely to bring the highest level of sophistication and much-needed efficiency in the industry. They will surely help in building stronger, more effective supply chains as well.