Medical Virtual Reality offers excellent opportunities for healthcare providers, practitioners, researchers, residents, patients, and chemists. Here's a brief overview. 
Virtual Reality: Increasing success rate and establishing trust in medical education
In 2013, the World Health Organization (WHO) estimated a shortage of approximately 7.2 million health care professionals worldwide. The report also stated that this shortage is expected to reach 12.9 million by 2035. Besides the deficiency and disproportionate distribution of healthcare workers, the inadequacy of training programs also affects the delivery of uniform healthcare services worldwide. Leading healthcare organizations have been focusing on developing strategies that can increase the number of healthcare workers and enhance the quality and relevance of medical training.  
In recent years, several modes of eLearning have been used to disseminate information and impart training to medical students, out of which Virtual Reality Applications deserve a special mention. Virtual Reality Environments (VREs) allow users to experience real-life scenarios via simulated counterparts and gain practical knowledge that would otherwise be difficult to comprehend in a real environment. 
Read more: Is Mixed Reality the Future of the Healthcare Industry?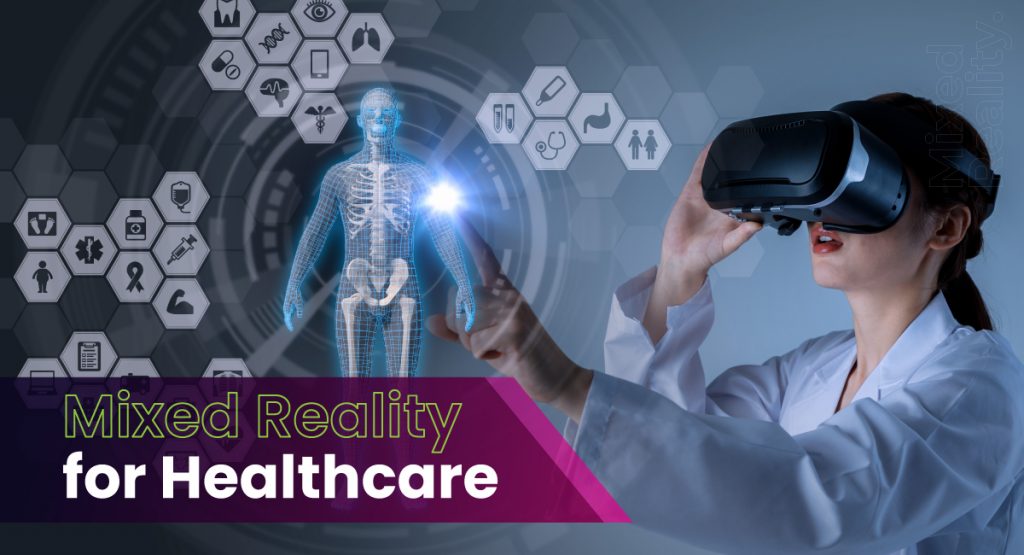 Here are a few examples of how VR improves medical education standards and how it enables novice medical personnel to learn concepts in environments that replicate real-life scenarios.
1. Reduce stress and anxiety among medical students
Medical and traumatic emergencies can be daunting and stressful, especially for the early-career medical personnel. Preparing novice doctors to respond effectively to medical emergencies before being confronted with a real scenario is challenging. Unnatural or high-cost training modalities fail to replicate the stress and gravity of real-world trauma management realistically. Immersive virtual reality (IVR) may provide a unique training solution.
VR-based medical training recipients report better learning of anatomical positions, reduction in surgery time in the real environment, increase in the safety of both physician and patient, positive psychological effects on learners, reduction in training costs and efforts, and overall improvement. 68% of nursing and 58% of medical interns reported that VR-based training has significantly reduced their anxiety about occupational needlestick or sharp injuries (NSI) prevention.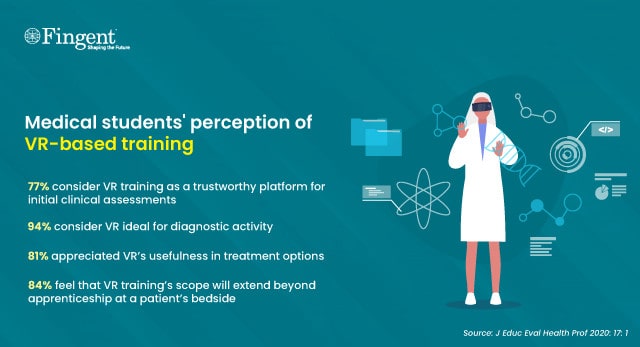 2. Ensure uninterrupted in-hospital training
During April-July 2020, when most countries went to stringent lockdown measures to curb the spread of the coronavirus, several medical colleges and universities adopted virtual reality to supplement the traditional in-hospital medical training. Due to in-hospital access bans, the training providers offered students virtual patient-based training, debriefing, and simulated clinical scenarios on a case-by-case basis, all via virtual reality environments. 
A recent report on students' perception of VR-based medical training found that:
77% of medical students considered VR training to be a trustworthy platform for initial clinical assessments   

94% remarked that VR is ideal for diagnostic activity, and 81% appreciated its usefulness in treatment options

Furthermore, 84% of students felt that the scope of VR training would move beyond apprenticeship at a patient's bedside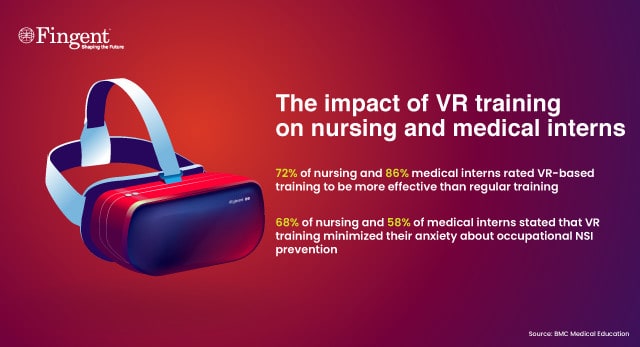 Download Case Study
How did a data analytics solution help NHS gain financial, clinical, and geographical insights plus improve visibility over KPIs?
Download Now!
3. Immersive VR environments help develop empathy
The most significant advantage of virtual reality is that it allows users to experience any situation from any perspective. In that way, it can be called the "ultimate empathy machine." Patients suffering from traumas such as memory loss, physical or mental abuse, age-related health issues, Alzheimer's disease, drug addiction, and other ordeals need a soothing atmosphere and reassuring words to recover quickly. Immersive VR training is an effective teaching method to help medical students develop empathy towards such patients.
An educational project conducted by the University of New England (UNE) successfully used VR to teach empathy to medical and health profession students. The project used a VR tool called "Alfred Lab app" – to teach students about macular degeneration and hearing loss from a 74-year-old African American man's perspective. Realizing an aged and ailing patient's thoughts and concerns enables the residents to develop empathy towards such patients.   
4. Improve practitioners' skills, speed, and mobility in operating rooms
From rote memorization of theories, the modern medical training practice has evolved to imparting skills in life-like environments using virtual reality simulations. Even in the absence of faculty, VR systems enable students to learn practical surgical concepts when faced with a given patient. VR systems make medical training access more broad-based and flexible. Medical professionals can use VR to visualize the human body's interior and learn better about human anatomy.
According to a study published by the Journal of Advances in Medical Education & Professionalism, the American Board of Internal Medicine (ABIM) has proclaimed that residents need to be trained by simulation tools before attempting any patient interventions in real life. The board also finds immersive VR training to be effective in mechanical ventilation and invasive hemodynamic monitoring. 
Dr. Dimitris Stefanidis, professor and research scholar at Indiana University School of Medicine, concluded in a study that surgical residents who underwent training in laparoscopic suture using video simulators had reported improved operative performance, speed, and mobility at the end of the practice. Performing surgeries that require vast experience and sensitivity, such as an osteotomy (bone-cut surgery), can be simplified for surgeons through virtual simulations. Immersive simulations along with tactical feedback are safer and cost-effective than traditional teaching methods. 
Download Case Study
How Fingent partnered with Casenet's Advanced Solutions Group to develop TruCare Insights
Download Now!
5. Impart health education and awareness among patients
In addition to practitioners, patients also can gain awareness of their medical conditions and treatment principles using VR. Clinical professionals can use simulated environments to communicate the impact of unpleasant lifestyle practices such as noxious drug usage, metabolic dysfunctions, obesity, growth of certain tumors, the effect of smoking and drinking on lung and liver functions, etc.  
Chronically ailing and hospitalized patients can use VR goggles or headsets to experience their home in an immersive environment and chat with their family members. By installing a 360-degree camera in their home, the patient's family can make sure that the patient experiences the interaction just like how he/she used to feel it while at home. During the COVID-19 pandemic, VR was highly applied in remote sites to facilitate telemedicine, control the spread of infection, plan, treat, and provide proper awareness to people regarding this disease.  
Read more: The Application and Impact of Information Technology in Healthcare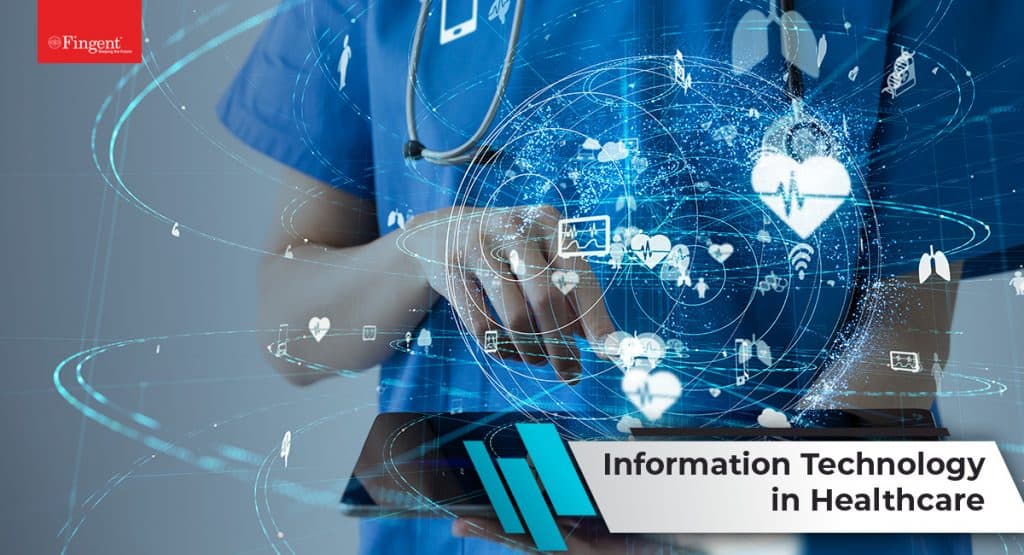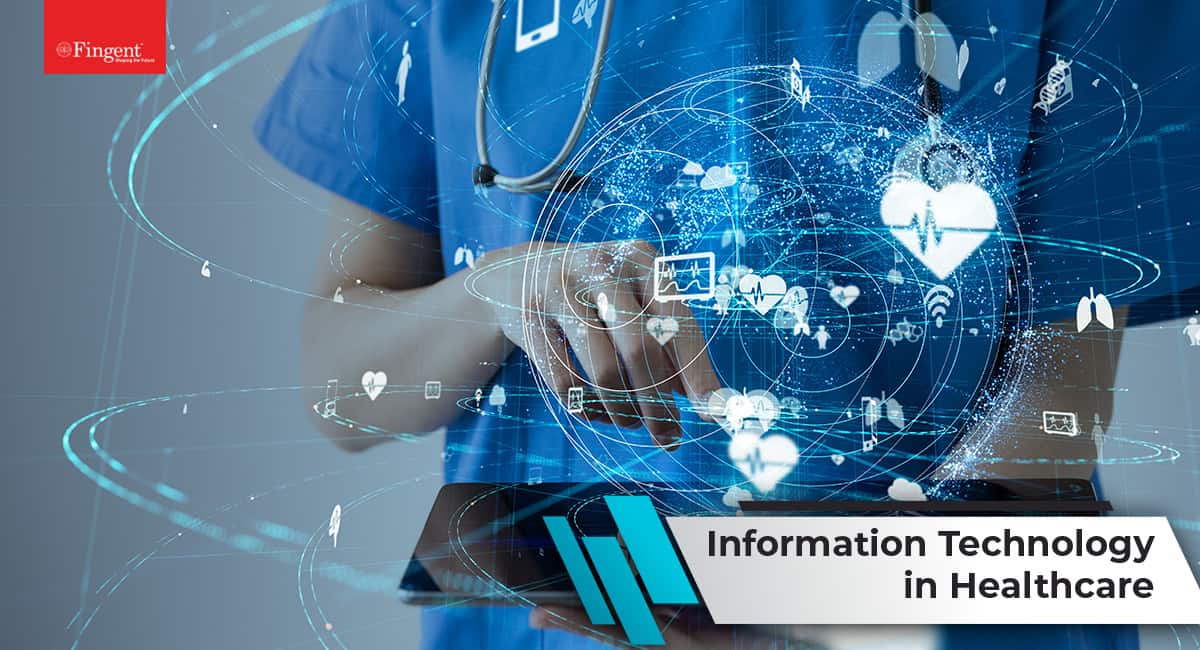 Getting started with VR
Medical VR is no more a sci-fiction. VR-trained surgeons report a 230% boost in their overall performance compared to their traditionally-trained counterparts. 
VR can help you conduct engaging medical conferences, help women get through labor pain, train surgeons and medical residents, reduce pain and anxiety among patients, and expedite recovery in physical therapy by tailoring exercises to patients' therapeutic needs. 
If your next question is how to start with VR, Fingent helps you develop these virtual simulators:
ACLS (Advanced Cardiac Life Support System)

Accident Trauma Care Standard Operating Procedures

Orthopedic or Cardiac surgical procedure that involves using complex tools

Neo-Natal Resuscitation Simulator (GOLDEN MINUTE PROTOCOL)
Would you like to discuss that with our expert? Drop us a line, and a member of our team will get back to you shortly. 
How AR and VR augment employee safety training programs in industries
Employee Safety has taken on a new meaning as the world totters and tries to wrap its head around COVID-19. The pandemic spared no prisoners as it touched every aspect of our life, including our work and our businesses. It has changed the way people work and accomplish their jobs and altered the way employers look at employee safety training.
For starters, traditional employee safety training usually takes one of two forms: on-the-job and classroom learning, which might be a problem at this time. Fortunately, the latest training methods that feature immersive technologies such as Augmented Reality (AR) and Virtual Reality (VR) demonstrate their ability to close the current gaps in employee safety training. This blog discusses the impact AR/VR has on employee safety training. Before we discuss that, it is crucial to understand why businesses require augmented and virtual realities now.
Read more: How Augmented Reality Can Simplify Equipment Maintenance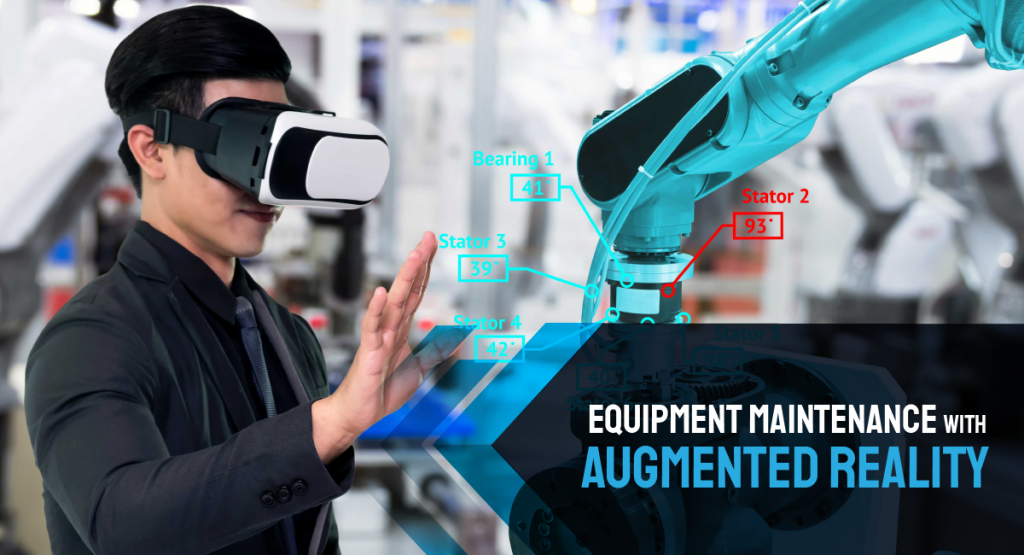 The increasing significance of AR and VR in employee safety training  
Adapting to the new normal, most employees will continue to work from home. Others will face new measures and procedures when they return to workplaces. It can pose a challenge to employers as they struggle to find new methods to train new employees while following physical constraints like social distancing. 
Before we look at the solution, let's have a look at a few drawbacks of the traditional classroom training: 
Drawbacks of the conventional classroom training
– Ineffective training procedures
Usually, safety procedures are taught with a combination of computer testing and classroom exercises. These methods do not allow repetition training. It is good but not good enough because it lacks effectiveness and does not encourage knowledge retention. Besides, social distancing norms make it difficult to arrange for classroom training.
– Doesn't engage employees
As traditional learning techniques are not imparted in a realistic environment, they do not simulate the hands-on experience in scenarios that are tough to be recreated. Classroom learning is often not a useful or engaging teaching style for workers who are in highly mechanical roles. With such training, employers cannot risk a technician to perform their jobs effectively and safely on day one.
– Classroom trainings are expensive
According to the 2019 training industry report, on average, companies spent 1,286 dollars in 2019. The same report also mentions that, on average, employees received 42.1 hours of training. It proves that traditional training methods and materials are a significant expense for financials and lost work time. Employers must look for newer ways to train their employees. Thankfully, AR and VR technologies help support employee safety training. 
Read more: How Augmented Reality Is All Set to Transform the Workplace 


Top 7 ways AR and VR impact employee safety training
Workplace injuries cost businesses more than 59 billion dollars per year. However, companies cannot cut back on employee safety training under any circumstances. In professions where inadequate safety procedures are a huge risk to the employee, employers must ensure that safety training is practical and accessible.
1. No more trial and error
Specific jobs, such as working in power plants or manufacturing units, require that employees be trained before assuming full responsibility. Augmented and virtual reality help make simulations that allow for training that is safe and free of consequences. Employers can create an exact simulation of their operations and enable new employees to practice repeatedly. Such training allows them to see and correct their mistakes before they start using the actual equipment. 
2. Risk-free immersive training
AR and VR technologies allow instructional designers, animation engines, and game designers to combine fun with practical learning. It raises levels of engagement in trainees. Besides attractive and fun components, AR and VR appeal to learners because of the risk-free training element. It eliminates the need for employees and trainees to be in the same location during the training session. 
3. Increased retention and skill acquisition
Practice is the best way employees can sharpen their skills. It is a well-known fact that we retain much more information when we combine learning with "doing." Compared to discussions, reading, lectures, or even audio-visual learning, hands-on-practice is the best way to retain information. AR and VR technologies allow for such training that increases knowledge retention and skill acquisition. These technologies enable employees to practice the concepts they have learned immediately.
4. Allows self-paced learning
Each employee is different with varying levels of learning abilities. AR and VR allow each person to learn at their own pace. It means they can work on the same concept multiple times without the risk of injury to themselves or the machinery. This risk-free approach allows for self-paced learning and the ability to take the training until they master a particular concept. 
5. Enhance the effectiveness of learning
Most employers have deemed it unsafe for their workers to share headsets to receive safety training in the current situation. Augmented and virtual reality allows employers to develop solutions where an employee can point his phone camera to a portion of the training manual that opens up additional materials or resources on his screen. This technique allows companies to train their employees about specific products, solutions, or services. 
Read more: Impact Of Augmented Reality In Education Industry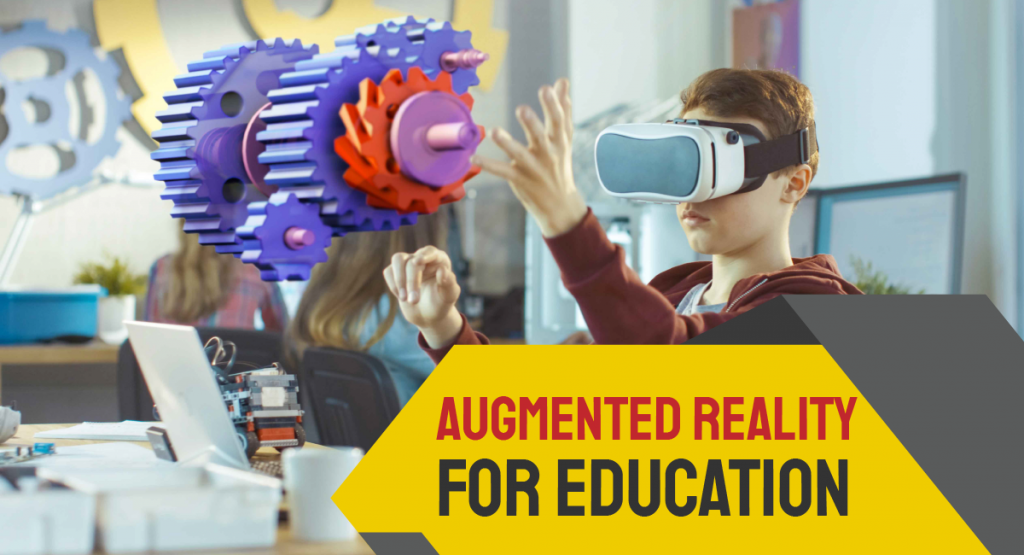 6. Prepare employees for emergencies
Augmented and virtual reality are ideal for training employees to handle real-life situations. This technology is apt for safety training. It can minimize damage to the equipment and the cost of training. AR and VR allow firms to train employees to handle emergencies or real-time threats such as controlling a shooting situation. 
7. Easy to customize training
Each organization and its requirements are different. Employees may encounter unique challenges and problems because of location, weather, or just the project's complexity. AR and VR provide a considerable advantage in terms of flexibility and costs to offer company-specific training. It can accommodate a more tailored training experience. 
The future of AR and VR in employee safety training
The safety risk is a real challenge that all industries face. Whether it is theft or operating potentially dangerous machinery, employees face risks, including physical hazards. Besides, the pandemic has necessitated a transition to a new way of life. There is currently a desperate need for new solutions that allow businesses to continue with some semblance of normalcy. AR and VR technologies provide organizations effective ways to train their employees while still preserving physical distancing norms. The use of augmented and virtual reality in employee safety training will become the new normal! 
Case Study: A unique mixed reality application for a leading university that enables users to identify people using facial recognition
Want to explore how you can start with Augmented Reality and Virtual Reality technologies? Talk to us right away.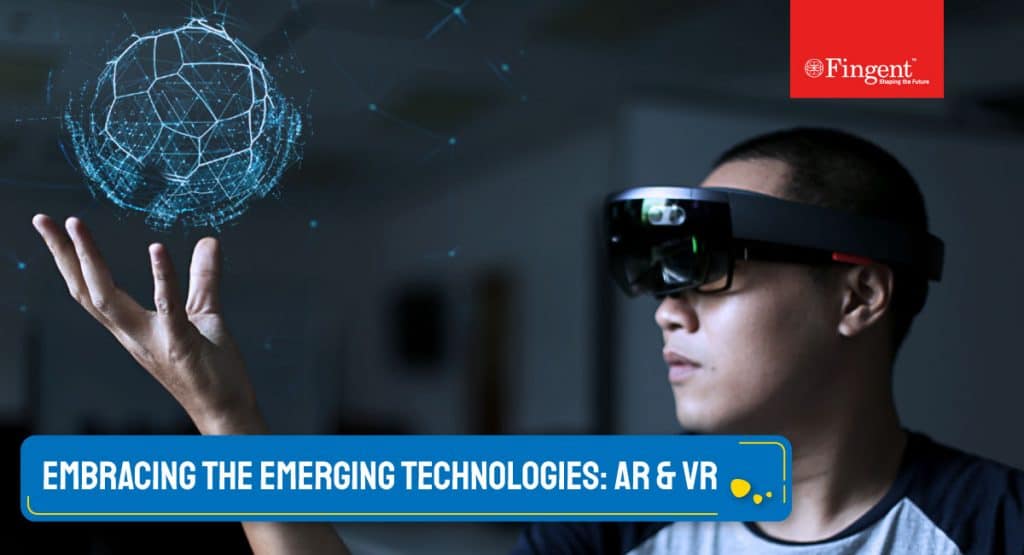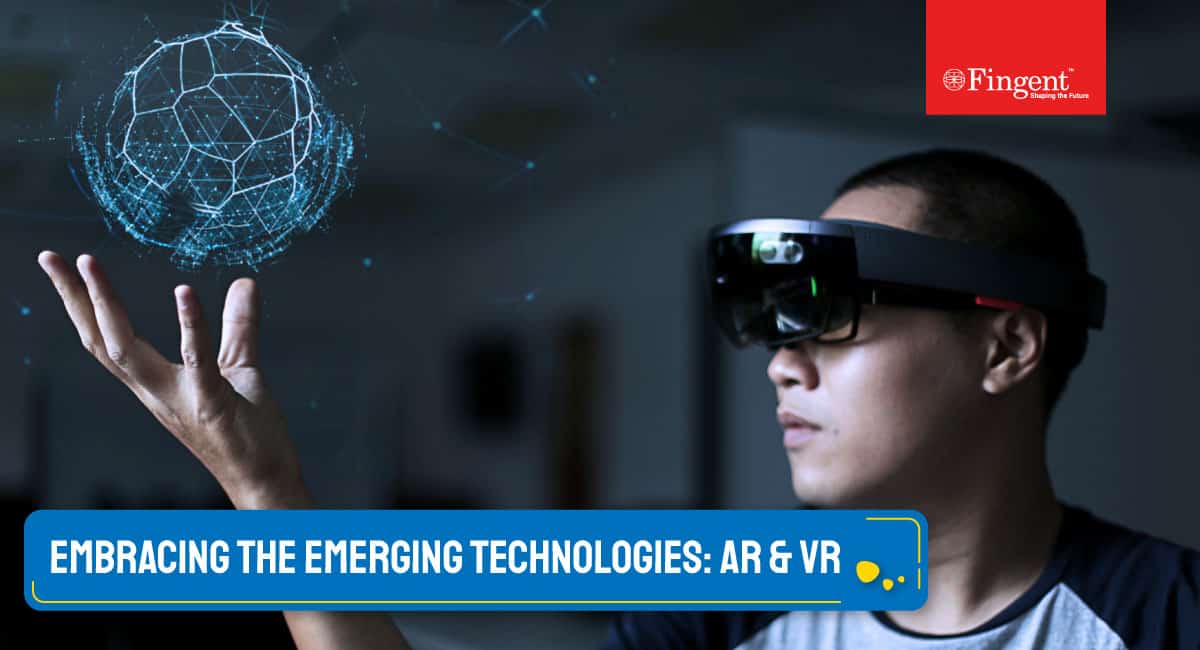 How we can expedite customers' move to emerging tech like AR & VR
Many real-world scenarios have shown us the need to keep up with technology. The COVID-19 pandemic, for example, has proved to be an unanticipated catalyst in accelerating customers' move to the new and emerging technologies and tools. As millions of consumers go into lockdown, they are forced to work from home that impacts their day to day habits of digital connectivity. 
Though COVID-19 has created a major drag on the world economy, it is playing an active role in accelerating the development and commercialization of several emerging technologies such as Augmented Reality (AR) and Virtual Reality (VR). This is especially true for innovations that automate processes, reduce human-to-human contact, and increase productivity during social distancing. This article examines how new technologies such as AR/VR can influence various industries.
Wholehearted Support for Virtual Health Care
In a survey conducted by Perkins Coie LLP, a vast majority of the respondents found healthcare and medical devices as one of the top potential growth areas for AR and VR technologies.
Telemedicine had previously not received enough support from healthcare providers, financers, and patients. But now, the need for virtual healthcare advice is accelerating the adoption of telemedicine. Various countries have authorized their healthcare professionals to expand telehealth consultations to make it easier for patients to speak with their healthcare providers.
This pandemic is also spurring the interest in asynchronous healthcare, a form of telemedicine that eliminates the need for face-to-face appointments in managing and monitoring chronic health conditions. New technologies in AR/VR allows a healthcare provider to remotely assess and diagnose a patient in an ambulance two miles away. 
Related Reading: Is Mixed Reality the Future of the Healthcare Industry?
Promising future for the Real Estate Industry
Though the present scenario has stirred unrest in certain industries, the real estate sector need not come to a standstill at this time. The use of AR/VR technologies can facilitate communication and collaboration within the industry. As a useful tool for design communication, AR/VR has the ability to ensure virtual co-location of the teams making it possible to transfer messages and work cultures.
The new tech line (AR and VR) allows all project stakeholders to take a 'walk' inside the project before it is built. Such an understanding of project data can reduce errors, facilitate faster and better decision-making, and achieve greater business and profitability. In this period when physical mock-ups and on-site prototyping are no longer viable, VR-enabled online libraries can add accuracy to design projects without additional cost.
Related Reading: Augmented Reality & Virtual Reality: Transforming The Real Estate Industry
Use Chatbots Instead of Human Punching Bags
The COVID-19 pandemic has induced changes in customer behavior and business models, which might persist well after the crisis abates. Meanwhile, chatbots can be used to reduce the surge in customer frustration. Various websites are using chatbots to answer general FAQs asked by the customers providing them a better customer experience. 
AI-powered chatbots can communicate with humans in real-time. Such personalized chatbots can be developed for your websites, social media profiles, and SMS services to generate automated responses using pre-defined keywords and categories. COVID-19 has complicated the role of the customer service representative. They have to lead the delicate dance of balancing policy and empathy with frustrated customers. 
Read our case study: Using Chatbots to Create an Enhanced and Engaging Learning Experience
Chatbots provide proactive customer service and help protect the emotional well-being of the agents. Onboarding and training new customer service representatives are not viable options when the work volume increases. Chatbots allow you to scale-up teams and multiply output within seconds. Additionally, now chatbots can be used effectively to sell products directly to users via WhatsApp (WhatsApp for Business). 
Powerful Cutting-Edge Technology: Face-Recognition 
In the span of a few weeks, COVID-19 has reshaped how the world works. This new paradigm has opened the door to the deployment of latest technologies such as facial recognition. During this period of social distancing, business and government agencies are increasingly turning to facial recognition technology. Also, face recognition payments are growing in popularity. 
Read our case study: The Future of Communication and Security Using Augmented Reality
Grand View Research, Inc. forecasts that by 2027, the worldwide facial recognition market will increase at a CAGR of 14.5 percent to reach 9.93 billion dollars.
Face recognition is already getting a lot of momentum since it avoids touching surfaces and potential infection. Another benefit to face recognition is that it can enable thermal scanning to check body temperatures, minimizing the risk of the sick infecting other workers.  
The Race To Keep Pace
Today the globalized economy is in fierce competition. Technology helps increase efficiency across industries especially during this pandemic. That is why AR/VR is emerging as a critical solution. From accelerating user collaboration to streamlining processes, the use cases of AR/VR technologies in business will only get stronger. And as IT infrastructure increases in complexity, these new technologies will deliver multiple benefits to businesses as a whole. 
Fingent helps accelerate your move to new and emerging technologies such as Augmented Reality, Virtual Reality, and Mixed Reality. Get in touch with us to find out how we help our clients deliver a compelling reality experience using these technologies.