Tag:
Banking and financial services
Embedded finance, aka embedded banking, is transforming the financial services distribution model. E-commerce companies, Point-of-Sale systems, ride-sharing apps, food ordering apps, and other digital financial service providers consider it a revenue opportunity. 
Is 2021 the Beginning of the Embedded Finance Era?
With over $7 trillion in revenue, embedded finance has generated a significant buzz in the FinTech market. Sadly, the financial services industry has not upgraded its core business model in years, and the COVID-19 pandemic has made the need even stronger than before.
While banks and insurance companies have spent exorbitant amounts of money digitizing their existing processes, it is high time that they invest fully in creating digital business models to recover the economic crisis.
Read more: The New Untapped Opportunities for FinTech Companies in the Coming Years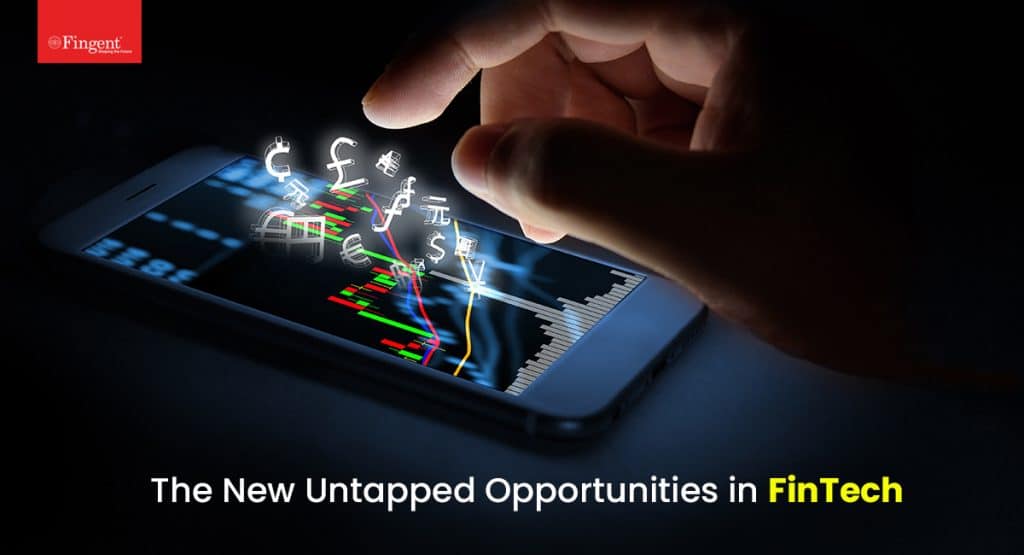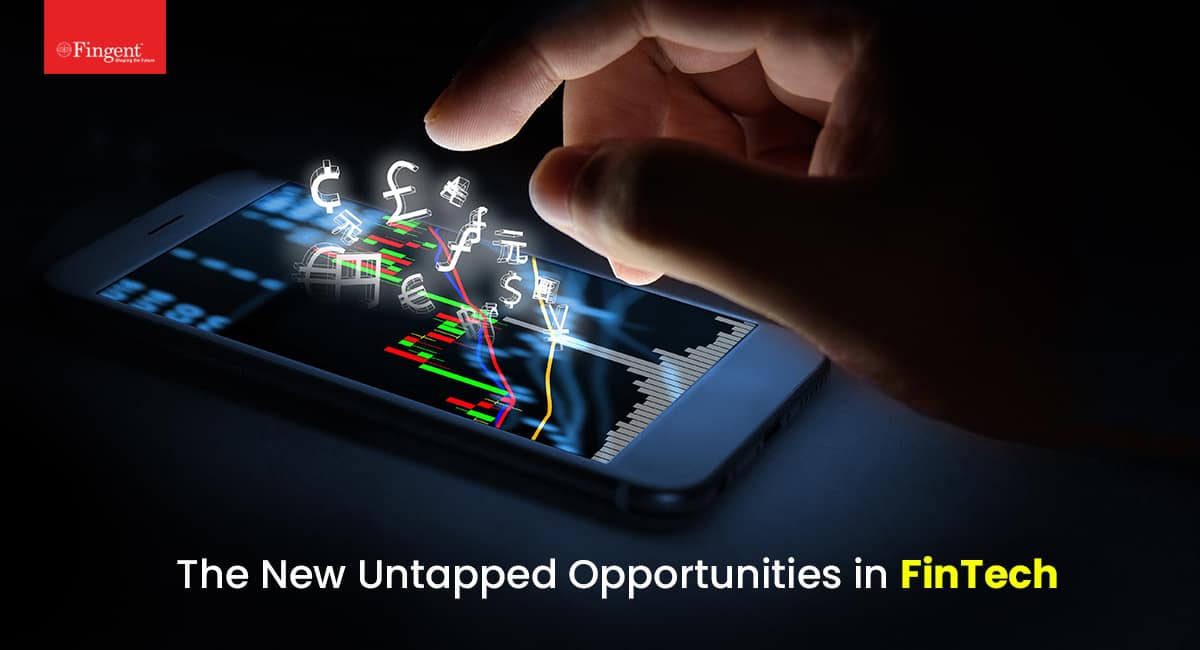 Embedded finance helps businesses overcome digital adoption barriers and offer outstanding financial services to customers. While embedded finance will benefit the economy globally, its potential implication for the FinTech industry is massive.
Fingent's FinTech application development services continuously provide financial service and technology innovations, valued by global financial services institutions. 
What is Embedded Finance?
Embedded finance is the amalgamation of a non-financial service provider with a finance service. It allows enterprises to create new revenue streams and reinvent the services they offer their customers. It is beneficial to both the enterprises as well as users. In most cases, it is easier to buy products from one single source instead of interacting with many other businesses over the day.
FinTech is already growing at a significant rate, and the pandemic has caused more people to use day trading platforms from lending sites to stocks.
As the world will start incorporating FinTech in their lives, embedded finance opportunities will increase in the future.
What are the opportunities for Embedded Finance?
The most significant advantage of embedded finance is that it streamlines financial processes. Previously, there was a gap between a consumer and the service provider or seller. So, the consumer would often approach a lender or a bank to bridge the gap. However, with embedded finance, the need for a third-party bank or lender is eliminated. Here are a few examples to understand how embedded finance can help you.
Read more: FinTech Innovation: What Is In Store?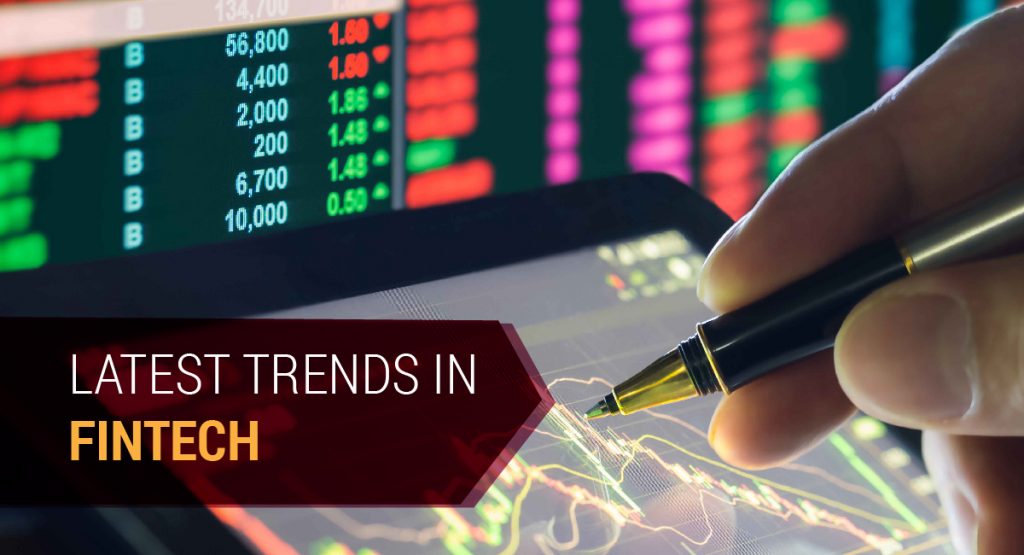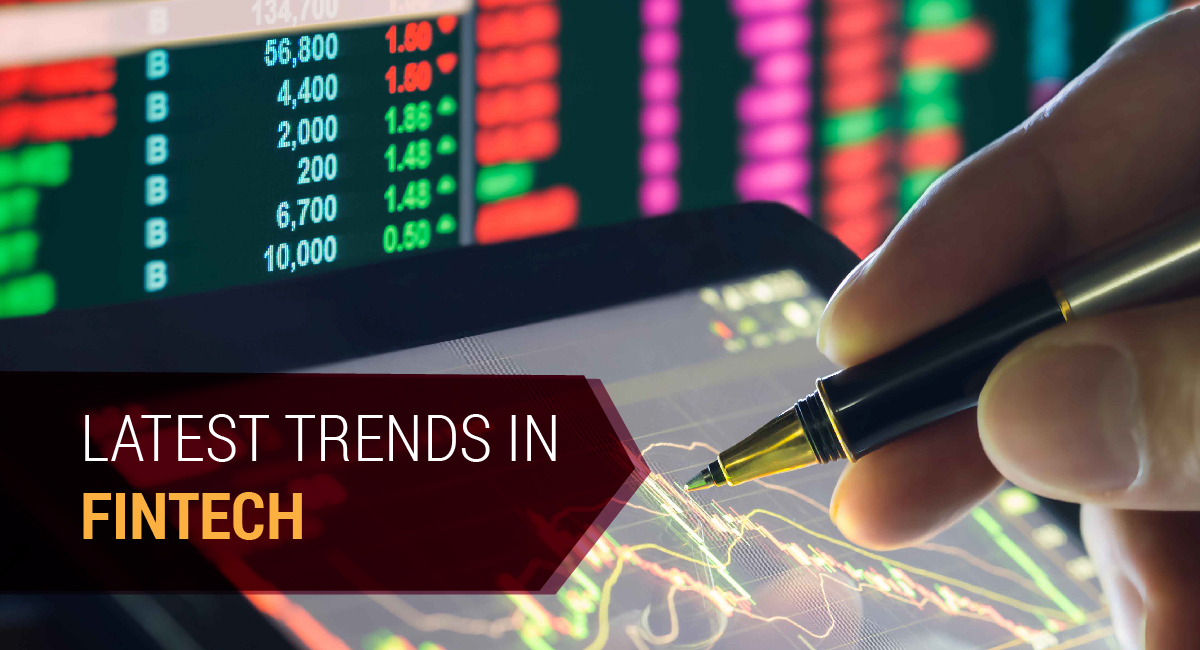 1. To make payments
For some consumers, paying with cash for a purchase hurts, making them reconsider a purchase. Embedded systems help eliminate this pain. A consumer using a mobile app with an embedded payment program can tap a few buttons and make a purchase instead of digging into their wallets for cash – for example, a ride-sharing app like Uber. So, when you book your ride, you don't have to pay the driver cash or pull out your debit or credit card at the end. Instead, you complete the transaction in the app after you reach your destination. You can also use the embedded system to order your favorite cold brew or lip-smacking snack from Starbucks. The mobile app allows users to order and pay for their best-loved delicacies. Starbucks' online ordering system also rewards customers with redeemable points for every purchase.
2. Lending
Before embedded finance, a person had to apply for a bank loan or open a credit card if he/she needed to borrow money. However, with an embedded system, a person can apply for and secure a loan at the time of purchase.
Klarna and AfterPay are examples of embedded lending. These programs split an online purchase into smaller monthly payments. For instance, a payment of $100 can be divided into four installments with $25 each.
Read more: FinTech: Safeguarding customer interest in the post-pandemic world 
3. Insurance
The need to consult an insurance agent or broker for purchasing an insurance policy is eliminated with embedded insurance programs. In the past, buying insurance was needed to buy a car or a house. Also, it was a completely separate part of the process. Some companies have now found ways to speed things up and increase their bottom line by embedding the action of applying for an insurance policy into making a necessary purchase.
For example, Tesla offers an insurance program that allows people to purchase an appropriate amount of coverage almost instantly. Additionally, the insurance available directly from Tesla costs less than a policy from a third-party insurance provider. 
4. Investment
Most people feel investing is a complicated process and prefer to stay out of it. However, embedded banking programs help simplify the investing program. 
For example, Acorns is a program that invests your spare change by rounding up purchases, thus making investing seamless and touch-free. It doesn't require you to manually pay back the money since the app takes care of that. They adjust their portfolio according to the market, and so you don't have to pay attention to the values of mutual funds or stocks.
How can enterprises use embedded finance or banking in their products or services?
Organizations can embed finance or banking in several ways. Even companies that are not in the FinTech industry are seeking ways to offer financial services. For instance, Shopify is offering lending services and bank accounts to companies. Organizations like Udaan and Grab have also started financial services like Udaan Credit and GrabPay.
In some cases, companies can act as connectors between financial services and non-financial businesses. For example, organizations can use a data transfer network by Plaid to offer financial products.
Another option for companies is that they can work with businesses that embed the required infrastructure into their products or services. With an increasing number of transactions and payment processing, the platform ecosystems can expand quickly, giving rise to the need for external financial services.
Read more: Technology in Finance: What to look out for in 2021?  
How is embedded finance beneficial to companies?
1. A new revenue system
Most customers show displeasure when redirected to multiple applications or experience a failed transaction due to timeout. The best resolution to this issue is to have a single unified flow in the customer journey. Customers would stay loyal to a brand if they have an easy-to-use eCommerce website.
Companies can charge a small fee as a commission on such transactions. It helps companies to have a new revenue opportunity without investing in bringing in new customers.
2. Increased hit rate/footfall
Embedded finance products can boost footfall if they can provide an overall improved experience. Given the cut-throat competition, customer loyalty can decline when a better product is launched in the market. Consumers will not hesitate to switch their allegiance to a competitor as long as they get what they need.
Companies can expect an increase in hit rate and better scope of converting users to potential customers with embedded finance products. If the transactions are smooth, the conversion rate will improve.
3. Use existing resources
Organizations need not worry about the expenses and resources needed to acquire new customers or procure high-level infrastructure. By including a financial angle to create an embedded product, you can modify the current systems.  
4. Improved customer experience
Embedded finance helps companies create a unified journey for their customers. Offering more services to the customers will eliminate their need to deal with a third-party vendor for completing their transactions. It will result in higher profits. The direct connection between the customer and the company will help improve the customer experience significantly.
Read more: Digital Transformation in Financial Services: All You Need to Know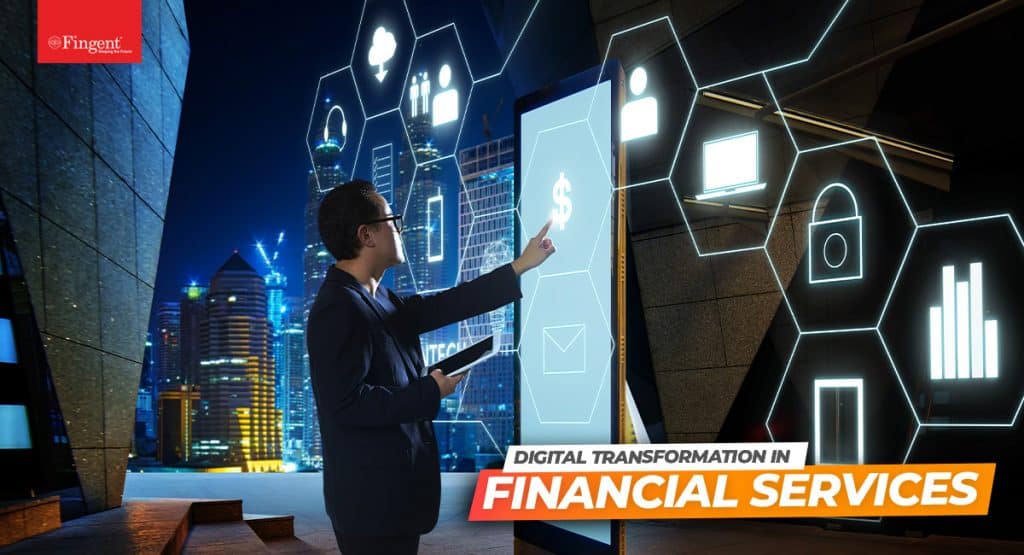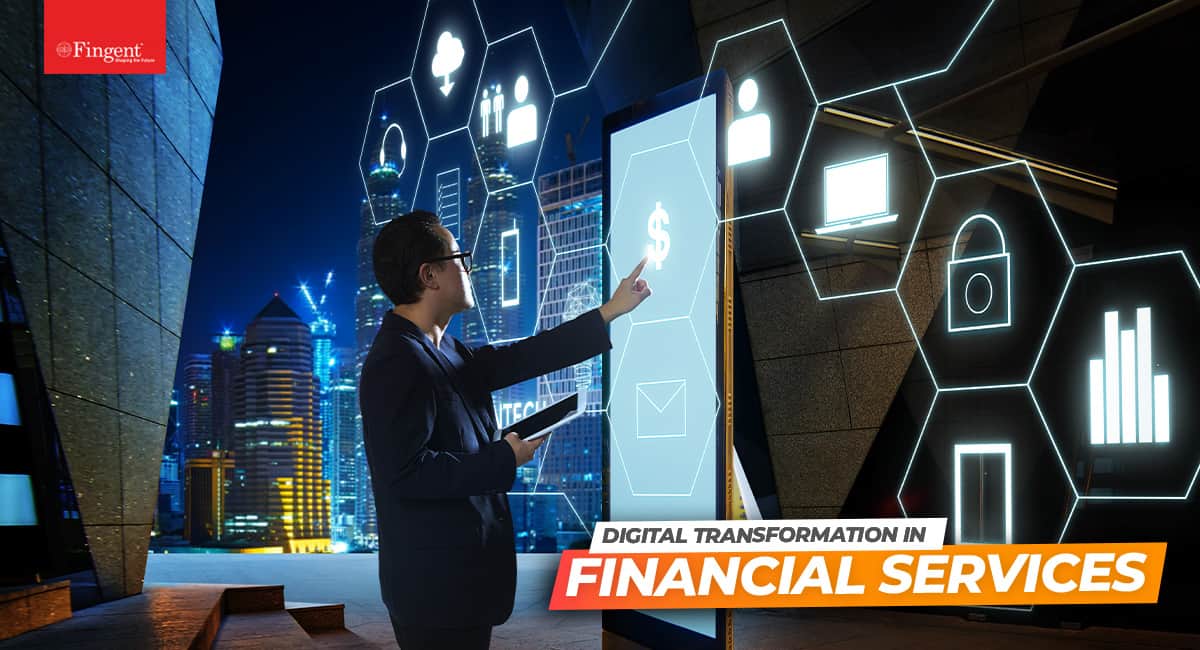 How will embedded finance change the future of the FinTech landscape?
With the evolving nature of technologies, embedded finance will persist due to its customizable nature. It will give rise to new opportunities and reduce the gap between various industries and their interactions. 
Companies must be open to collaborating to build a bigger market, survive, and stay ahead of the competition. Software solutions providers and technology companies like Fingent play a crucial role in boosting the financial services landscape. Contact us to know more about our FinTech software development services and solutions. 
Technology in Finance: An Overview of the 2021 Landscape 
Technology in finance, along with evolving consumer behavior and regulations, are transforming the financial services industry. The COVID-19 pandemic is accelerating the industry's focus on digital offerings. Government payment schemes, emergency loans, and personal finance management are the need of the hour.
With several bank branches shut and long waiting hours for phone assistance, financial institutions are forced to invest in better IT infrastructure, relevant automation, and technology in finance to deal with the growing consumer demands.
Read more: The impact and significance of digital transformation in financial services.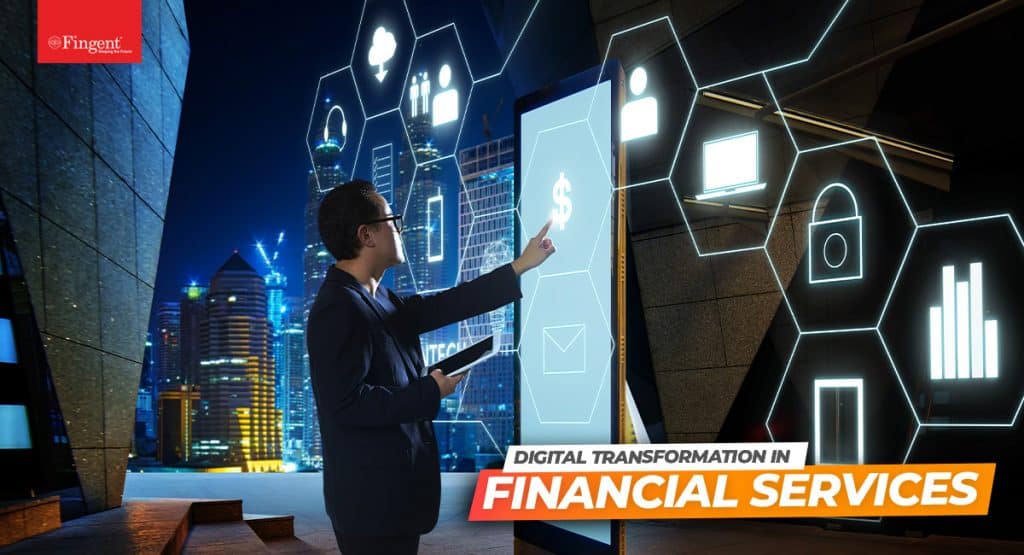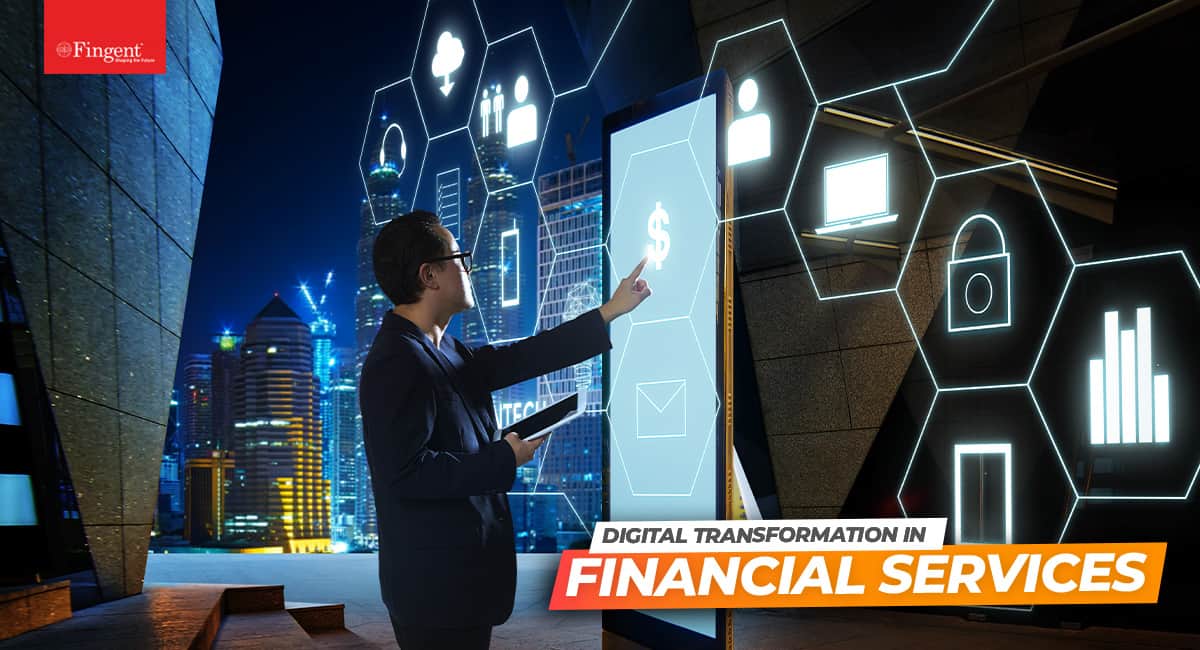 A study of financial institutions (FIs) by ISMG and OneSpan in North America revealed that providing customers with a top-notch experience is their main priority. 49% of the respondents feel that legacy and manual ID verification are the biggest obstacles to digital opening for FIs, while 35% found that knowledge-based authentication tools were obstacles to onboarding. 
Some general FinTech statistics worth knowing are:
By 2022, the global financial sector is expected to be worth USD 26.5 trillion with a CAGR of 6%.

49% of banks and 60% of credit unions in the US believe that FinTech partnerships are worth it.

Digital payment is one of the most significant FinTech products and holds about 25% of the FinTech market.
That said, many banking and financial institutions are adopting the latest technologies such as artificial intelligence, blockchain, etc., into their operations to benefit their customers, stay competitive, and improve business growth.
Read more: FinTech: Safeguarding customer interest in the post-pandemic world 
Here are the top five technologies that transform the financial services industry currently. 
1. Artificial Intelligence
The most crucial advantage of Artificial Intelligence in the finance industry is cost savings, which is anticipated to be worth $447 billion by 2023.
AI systems are a game-changer for the finance industry as they can examine vast amounts of data and find patterns and trends that people may miss, and even predict future trends. AI technology makes it possible to automate processes and manage tasks such as comprehending new rules and regulations or generating personalized financial reports for individuals. For example, IBM's Watson is capable of understanding complex regulations, including reporting of markets' requirements in the Financial Instruments Directive and the Home Mortgage Disclosure Act.
Chatbots in banking are helping automate simple tasks such as opening a new account or transferring money between accounts and are proving to be a great money-saving tool.
Many financial institutions such as Bank of America and JP Morgan Chase use AI to streamline customer service. Additionally, AI facilitates mobile banking that allows 24/7 access to customers to conduct banking operations. AI is also helping financial institutions boost security and detect and prevent fraud. 
2. Blockchain
Blockchain is a promising technology that will impact financial systems significantly. Blockchain technology is inspiring to create several P2P (peer to peer) online financing platforms that help monetary interactions happen in a more decentralized way. Blockchain technology can improve existing systems and processes and create cryptocurrencies.
Five typical applications of blockchain include:
Make cross-border transaction processes faster, more accurate, and less expensive

Banks can leverage trade finance to create smart contracts between participants, increasing transparency and efficiency

Clearing and settlement procedures

Protect against fraud and speed up the verification process with blockchain-enabled IDs

Credit-reporting
3. RegTech
RegTech is a regulatory technology that uses cloud computing technology through SaaS (software-as-a-service) to help businesses comply with regulations efficiently and lower costs.
The various areas of RegTech intervention are:
Data management

Reframing regulations and implementing new governances

Real-time reporting

Data- analytics and decision

Fraud and risk management
Non-compliance with mandatory government rules leads to fines and crisis. So most FIs want to do everything in their power to avoid non-compliance.
The need for RegTech solutions is growing as FIs grapple to stay compliant with new and existing regulations. RegTech solutions will create a layer that companies will rely upon significantly. Its high accuracy, single dashboard, data analytics, alerts, and insights will help companies optimize resources allocated to compliance and achieve better results.
4. Machine learning 
Similar to AI, machine learning helps create a marketing campaign around the consumer. It enables you to understand what kind of services will attract your target market. For example, how people find a financial website, what page they clicked, and what services they need.
Machine learning algorithms and their capability for sentiment analysis will impact trading significantly in the future. It involves using enormous volumes of unstructured data such as photos, video transcriptions, social media posts, presentations, webpages, blogs, articles, and business documents to understand the market sentiment.
Sentiment analysis will transform the future financial markets, and many believe that machine learning will be central to developments.
5. Big Data
According to the IDC Semiannual Big Data and Analytics Spending Guide, currently, banking is one of the top investors in big data and business analytics solutions. Credit card transactions, ATM withdrawals, credit scores, etc., generate massive amounts of data. Deriving actionable insights from this data is crucial to optimize financial processes and make effective business decisions. It will increase the competency of financial institutions in the future. 
Big data can help FIs learn more about customers and make business decisions in real-time. Big data analysis allows FIs to identify market trends and streamline internal processes and reduce risks.
Read more: FinTech Innovation: What Is In Store?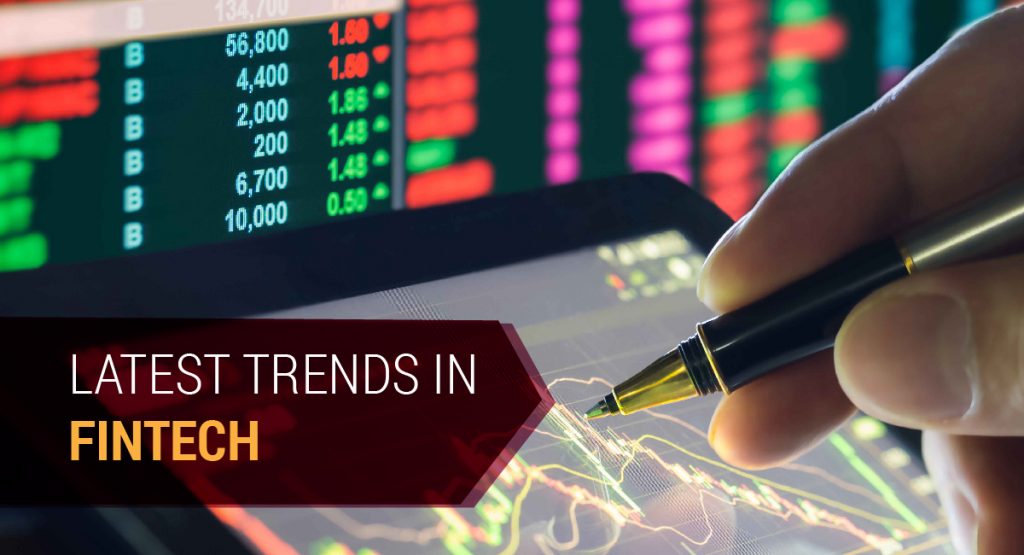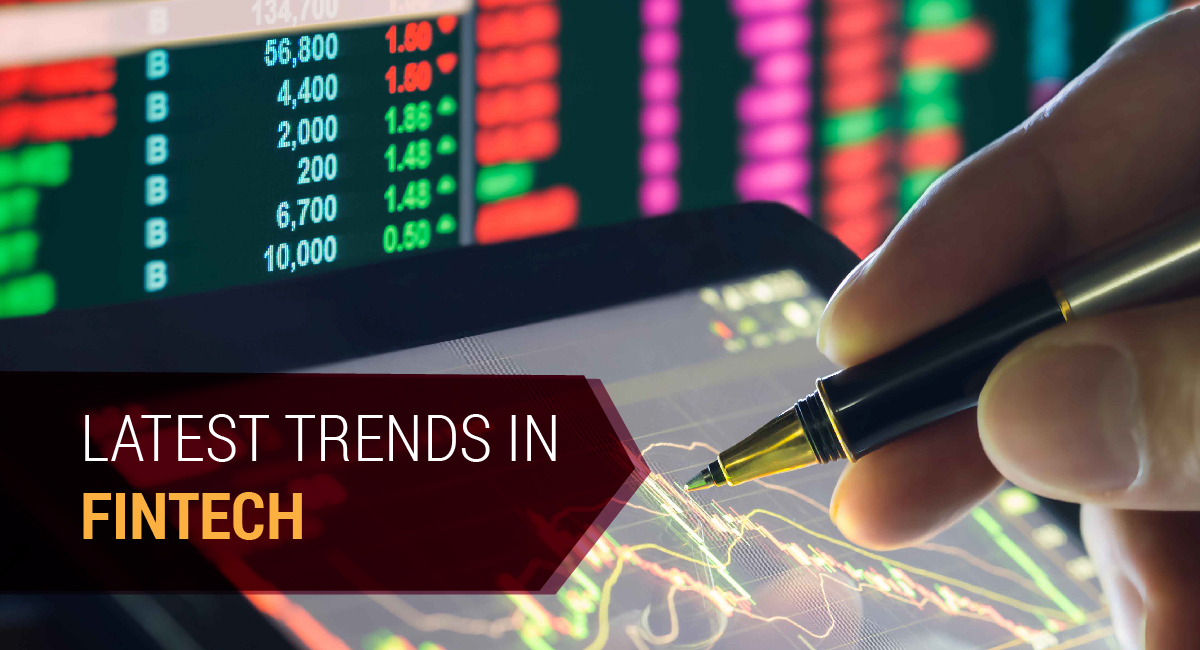 The Future of FinTech Adoption
82% of traditional financial organizations plan to collaborate with FinTech companies in the next five years as they fear losing out. 88% of established FIs believe that they may lose to standalone FinTech companies in the next five years if they fail to adopt FinTech innovation.
Financial companies will have to work towards providing a seamless digital experience for their consumers. To avoid the risk of losing out in the market, many FinTech startups, incumbent financial institutions, and technology companies are entering into new partnerships. 
Read more: The New Untapped Opportunities for FinTech Companies in the Coming Years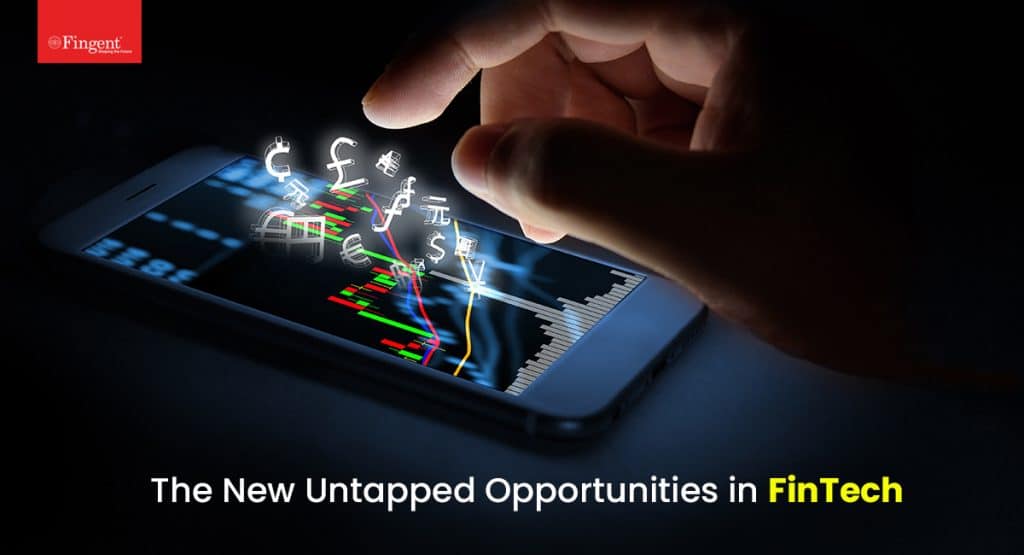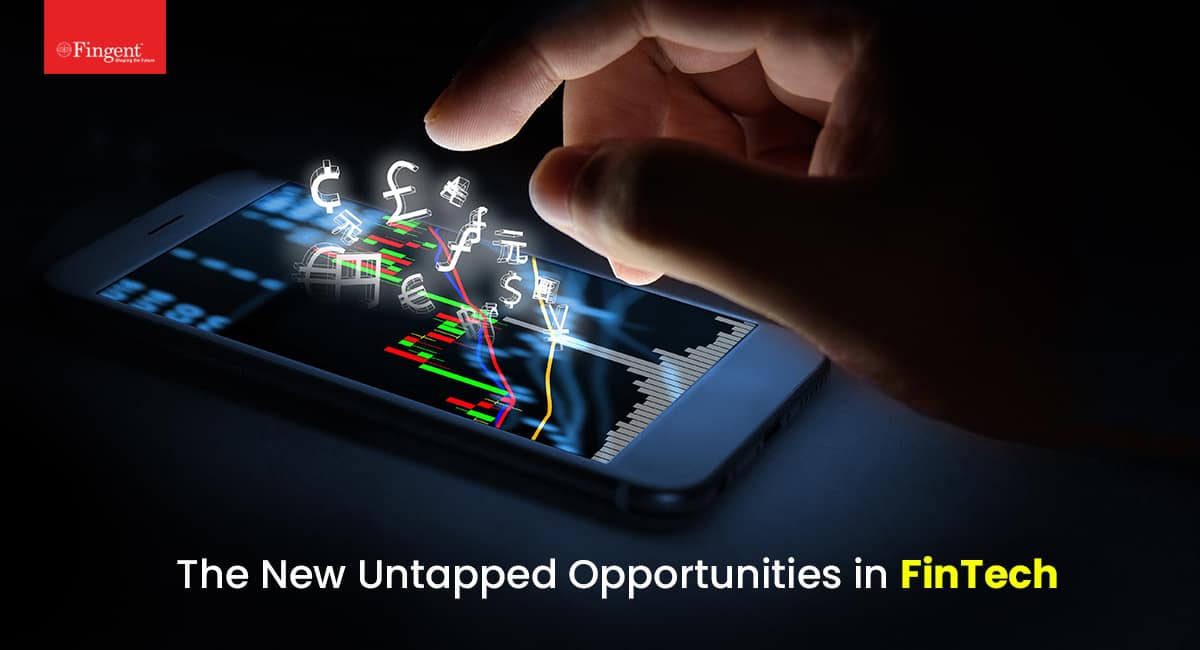 Technology in finance is no different than other disruptive technologies across various industries. It would be wise for even small businesses to consider FinTech as an investment for the future. Fingent has developed end-to-end disruptive technologies and innovative FinTech solutions that will help your business thrive and stay relevant. Contact us for more details.
The Future of FinTech Looks Promising: Here's Why!
The COVID-19 pandemic has caused significant disruption and has also cast doubts on the future and growth of the FinTech industry. Despite the devastating impact of the coronavirus pandemic on the global economy, FinTech leaders remain cautiously optimistic about the industry's growth. They forecast that as people, businesses, and leaders tackle the ongoing outbreak of the pandemic, market fluctuations will experience stability. As soon as the crisis situation is settled, the market is forecasted to start experiencing growth. FinTech solutions are foundational to how we transact in the current scenario and tackle the future market. It is vital for financial institutions to up their game to deliver smarter, quicker, and safer solutions. 
What are the upcoming FinTech opportunities that will impact everything in the financial ecosystem? 
The 'Digital-Only' Era
1. Digital payment services 
The coronavirus crisis has brought the significance of cash management to the forefront. There are massive technical and fundamental shifts taking place that are quickly becoming the new normal. Digital-only banks are one of the many such shifts and they increase efficiency and convenience. Nobody is expected to visit the bank physically, stand in long queues, and go through a lot of paperwork. With digital-only banks, you can create an account or transfer money at a location and time convenient for you. Some of the amazing features of digital-only banks are a quick review of account balance, account transaction history, bill payments, and real-time analytics. They offer P2P payments with no transaction fees. They also offer Ethereum and other cryptocurrency transactions. Digital-only banks have a deep connection with technologies such as blockchain.
Read more: How Digital Finance Could Boost Growth in Emerging Economies 
2. Digital lending 
Digital lending is one of the FinTech opportunities that's prospering while shutdowns and layoffs across the globe resulted in a cash crunch for most individuals and households. Governments have provided some help. However, it is largely left up to financial institutions to provide loans to individuals and businesses. Fintech companies perform better than their traditional counterparts in the lending segment by leveraging AI technology. They can use AI to screen applicants and rate their credit-worthiness. It allows loan applicants to secure loans quickly and conveniently. 
Financial institutions must partner with FinTech application development service providers to leverage self-service, multi-channel digital lending processes. This includes loan processing, screening, collection, and credit scores. As an end-to-end process, it will provide customers with a smooth onboarding and approval lending experience.
3. Digital investing 
Retail investors around the world are more active in the stock market now than ever before. Access to information that was previously restricted to more advanced investors, has fueled an exponential increase in retail investing. This trend will continue.
Read more: FinTech Innovation: What Is In-Store?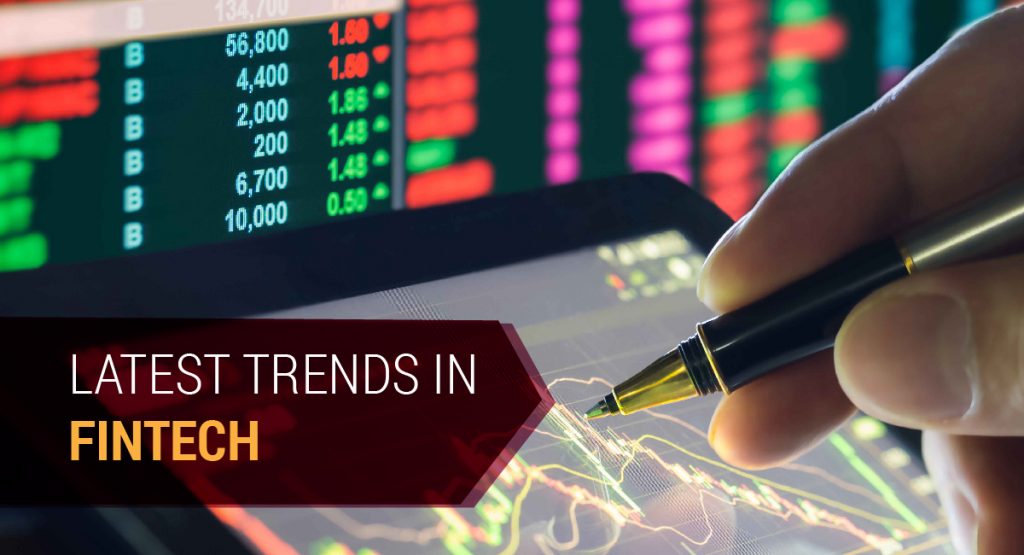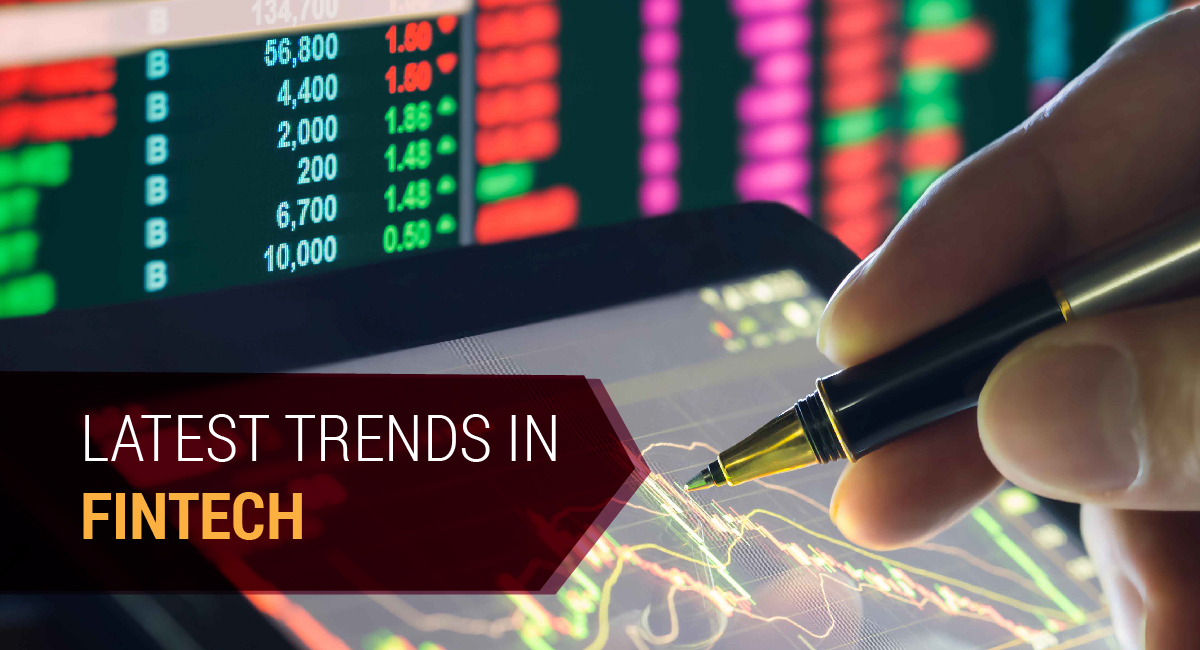 The Era of Blockchain Technology 
Identity theft and fraud have been the bane of financial institutions for many years. Blockchain technology plays a crucial part in saving the industry from these problems. The rapid growth and adoption of blockchain is making it an integral part of financial institutions' operational infrastructure including digital payments, trading shares, smart contracts, and managing identities. Blockchain features such as global reach, speed, and security are motivating its faster adoption among financial institutions. 
Companies must build trust and display transparency in contracts and the supply chain. Using blockchain helps them gain visibility throughout the supply chain. It also takes care of quality control and performance benchmarks. It is crucial that financial services quickly adopt blockchain into their systems and search for opportunities to increase FinTech partnerships. 
Read more: Leveraging Blockchain Technology to Transform Supply Chain Industry 
Impact of Regulation
Regulators are needed to balance innovation with customer interests. Regulators have been proactive in helping businesses deliver greater customer value by defining data privacy rules. This has fueled a massive shift in how people spend, buy, save, borrow, and invest. Given the enormous innovation in this sector, the FinTech arena is divided into five broad categories:
Deposit, lending, and capital raising

Payments, clearing, and settlement

Investment management

Insurance

Market support
We know that compliance with regulations will become mandatory for banks. This makes it important that banks adopt a flexible and robust digital strategy in order to solve regulatory challenges. Leveraging digital transformation and FinTech innovation will help banks to evolve as a modular body that becomes highly responsive to political and social pressures.
Read more: Digital Transformation in Financial Services: All You Need to Know!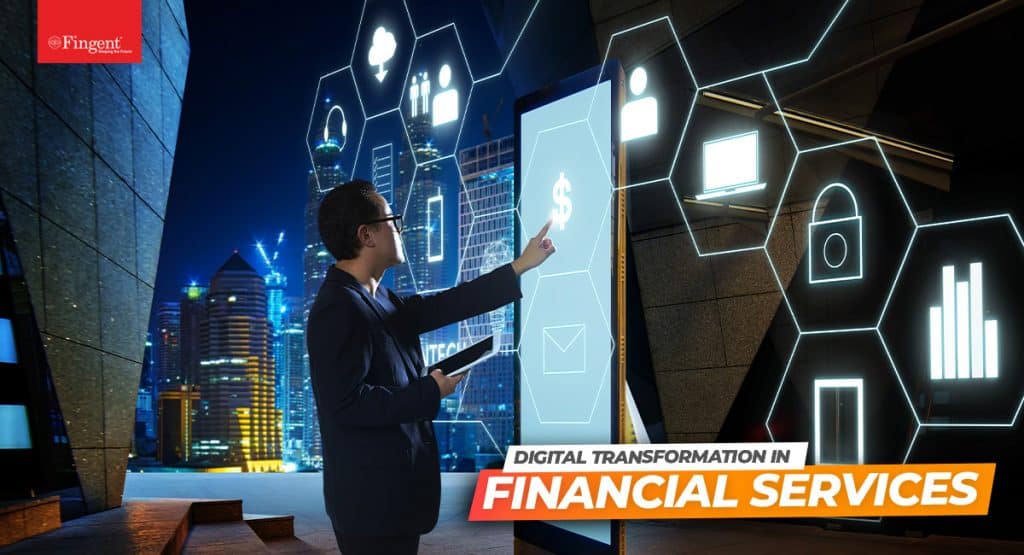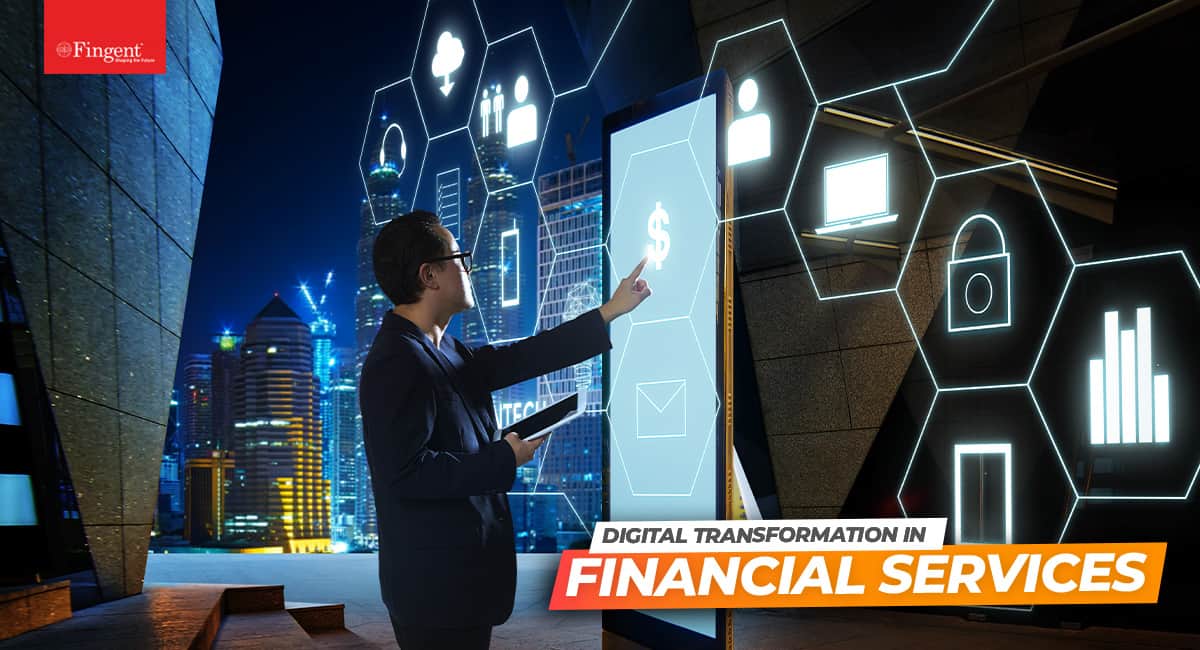 Robotic Process Automation
Robotic Process Automation (RPA) can automate repetitive processes in banking, insurance, and other financial services. This will lower the risk of common errors and inefficiencies while increasing productivity and ROI. RPA does not require programming. Efficiently programmed software robots can automate repetitive processes. Intelligent automation technology goes a step ahead to observe human actions and automate directly, the entire process. IA can be effectively used in the administrative section for the customer onboarding process, risk assessment, data analysis, security checks, and more. 
Read more: How Robotic Process Automation Is Revolutionizing Industries? 
What must you do to take advantage of these opportunities? 
Here are a few things you can do to leverage the massive opportunities made possible by the digital-only era:
1. Infrastructure
Financial institutions must invest in the right technical infrastructure. With multiple technology options available in the market today, it is imperative for financial institutions to make the right decision based on the company's needs and objectives.
2. Market proposition
Develop a clear market proposition. You must partner with FinTech companies to develop robust and scalable apps. Having them as trusted advisors will help you retain your customer base. 
3. Partnership
Before partnering up with FinTech companies, you must examine their needs and plan on how they want to execute them. This will help you derive greater benefits from the partnership.
4. Product hierarchies
Incorrect product or service information can damage the good reputation of your company. Have a clear definition of products and services and outline their use and cost. This will minimize reputational risk and maximize the opportunity to retain and acquire customers. 
5. Switching 
Most bank customers may want to switch their accounts. You must allow switching and help your customers to switch seamlessly between products. 
6. Educate your customers
Your customers may not be aware of the digital services you provide. Hence, it is important that you educate your customers regarding the use, safety, and implications of your digital technology. 
Read more about our Case Study: How Fingent enabled NEC Financial Services to take advantage of the FinTech revolution?
Explore FinTech opportunities
Access to data presents new opportunities for growth. With continuous technology penetration, financial services will see steady growth resulting in the expansion of FinTech. In many ways, FinTech contributes to the revolutionization of the financial sector and the way customers interact with your business. It offers your customers a hassle-free experience and helps your employees to be more productive. 
Read more: FinTech: Safeguarding customer interest in the post-pandemic world 
FinTech will help you keep your focus on customer experience and personalization that can drive user loyalty. For a technology partner who will get you to reach new heights in this new era of Fintech, call us! 
The impact and significance of digital transformation in financial services
Changing customer expectations, increasing regulatory complexity, stiff competition, and other factors are constantly pushing businesses for renovation and innovation. Also, the rising number of FinTech companies and solutions over the last few years have completely transformed the financial services landscape. Rather than just technology, digital transformation in financial services has now become an integral part of a successful business strategy. Digital transformation in the financial industry has improved employee and customer experience by helping meet regulatory deadlines and ensure cost-effective operations while remaining highly competitive.
If you consider how banking has transformed over the years, you will understand how digital transformation in banking and financial services has grown to benefit everyone with convenience. From simple branch offices to ATM and mobile apps, digital transformation has offered greater convenience, choice, and experience. Today, customers are gravitating more towards digital experiences and products.
What is the importance of digital transformation in the financial industry?
According to a recent report by Global Economic Prospects, the global economy will contract by over 5% in 2020 due to the COVID-19 pandemic.
However, the crisis has accelerated economic transformation, leading to an increase in the adoption of digital financial services.
Although the digital transformation was a development priority even before the COVID-19 crisis, it has now become indispensable for both short-term as well as long-term sustainable recovery efforts. 
Here are four fundamental shifts that are forcing financial institutions to accelerate the rate of digital adoption.
1. Forced adoption of online and mobile channels
Social distancing and lockdowns are forcing people to stay indoors or go outdoors only to buy essential items. This has forced the rapid adoption of digital technology across the globe.
Deloitte reports that the United States, which has traditionally lagged in digital adoption is experiencing an all-time high in the number of check deposits and mobile logins. Interestingly, the major contributors to this growth are baby boomers and senior citizens who have been typically slower to adopt the digital channels.
For example, Goldman Sachs reported a 25% increase in the number of active users on the bank's institutional platform. Also, the country has seen a spike in call center interactions as customers seek protection from the financial crisis caused by the pandemic. 
2. Digital and contactless payments
The lockdown has witnessed a race among retailers to set up e-commerce capabilities to capture sales. With consumers shifting to online purchasing, there has been an acceleration towards digital and contact payments. 
While MasterCard reported over 40% growth in contactless payment across the globe, Visa reported a staggering 150% increase in the U.S alone. Hygienic payment modes such as digital wallets, scanning QR codes, click/tap-to-pay, etc. have taken off well to encourage contactless payments during the pandemic.    
Read more: FinTech: Safeguarding customer interest in the post-pandemic world 
3. Virtualization of the workforce and ways of working
Previously, financial institutions hardly imagined their workforce working remotely. But, the COVID-19 pandemic has forced financial services companies to build a remote work model.
Wells Fargo and Bank of America have pushed almost 70% of their employees to work from home and have established contingency locations for those employees who are into trading and operations. Standard Chartered Bank has kept most of its employees working from home, increasing its VPN system capacity to 600% to keep pace.
Bandwidth issues aside, this transition has been largely successful due to digital disruption in financial services. Most financial companies have even committed to making the remote working model permanent. 
4. Evolution of economies and underlying market structure
Even though financial companies have been enjoying stability for years, the COVID-19 pandemic has fuelled margin pressures for companies.
On one hand, insurers are fighting lowered premiums and high claim costs due to the market scenario, while on the other hand, banks are affected by reduced interest rates. Though it is difficult to predict the duration of the economic downturn, it is forcing financial services companies to operate effectively and efficiently to remain competitive in the market. 
Moreover, as the market dynamics continue to evolve, "big tech" is likely to reinforce its foray into financial services leveraging its scale, size, and expanding its role in the consumers' day-to-day activities. Also, smaller FinTechs could be at risk with their funding models. All these evolutions will have a substantial impact on buying, building, and partnering decisions for many incumbents as well as start-up financial companies.
Top 6 digital transformation trends in the financial industry
1. Mobile banking
The digital banking environment allows customers to transfer funds, deposit checks, and apply for loans easily from their mobile devices. Today customers prefer to do online banking at their convenience instead of visiting the brick-and-mortar banks. More and more customers prefer to use mobile banking as it allows 24/7 access, almost negligible waiting time, and ease of use. Mobile banking has changed the functioning of banking and financial institutions to a great extent and is expected to grow further in the coming years.
2. Blockchain
Blockchain is gaining momentum steadily and will play a crucial role in digital payments, loan processing, escrow facilities, etc. Additionally, Blockchain will be used in RegTech (a new technology that uses information technology to streamline regulatory processes) to avoid unnecessary regulation breaches.
3. Big data
Big data is everything. Financial institutions including banks are using machine learning to process data and drive analytical solutions effectively. Big data helps banks and other financial institutions to serve their customers efficiently by tailoring their services based on the insights gathered. Eventually, this can help financial institutions to bring in more investment and create a great work environment for both employees as well as customers. 
4. Mobile apps
While everything in banking and other financial services is going mobile, there are third-party financial service providers who are competing with the banks. They could be financial managers, unconventional leaders, or financial budgeting mobile apps. Banks will have to consider ways to integrate these third-party services- what information to provide, the companies they want to partner with, and which services they are likely to offer to their customers directly without the need of the middle-man.
5. Automated Wealth Managers
Artificial Intelligence (AI) is disrupting several industries with automation and numerous other possibilities. Wealth bots or automated wealth managers use complex algorithms to calculate the best investment opportunities, best loan providing institutions, best interest rate, etc. Automated wealth managers have made financial planning a breeze and are also helping people achieve their business objectives accurately and with great returns.
6. FinTech (Financial Technology)
FinTech is a modern technology adopted by banks and financial companies to deliver financial services efficiently. It has improved drastically since its ATM and credit card days to the latest digital banks and blockchain technology.
FinTech along with automated technology and machine learning algorithms are revolutionizing the world of finance. Digital technologies such as customer service chatbots, expenditure tracking, and online budgeting tools are some examples of how far financial services have come today. 
How Fingent can help you?
As your digital solutions partner, we will help you navigate industry disruption and equip you for future challenges. We apply our extensive experience and deep industry knowledge in fintech to guide you to see digital transformation through fruition. Here, we ensure to maximize value with minimal disruption to your existing infrastructure to help achieve your goals. Get in touch with us to learn more. 
The inevitable role of FinTech in improving your financial systems and outcomes
The COVID-19 outbreak has affected every aspect of the economy including financial technology or FinTech. Postponed events and conferences mark missed opportunities for FinTech companies, which could have been a great time to build relationships and focus on new businesses. As investors and customers retreat to more cautious positions, FinTech companies may find fundraising a challenge. Those who seek consumer investments are hit harder. Consumers may be reluctant to invest during such volatile times. Even those consumers who are relatively insulated from economic fallout may choose to invest in safer options for the present. FinTech innovations can improve the efficiency of the financial system and financial outcomes for their customers. This article will discuss how FinTech can safeguard customers' interest in the post-pandemic world. 
What is FinTech?
FinTech is a combination of Finance and Technology. It is used to describe new technology that can improve and automate the use and delivery of financial services. It also enables people to live upgraded lives through innovation. FinTech includes many sectors such as fundraising, education, retail banking, and more. It plays a major role in the development and usage of cryptocurrencies. FinTech also covers various day-to-day financial activities including money transfers, check deposits, and investment management.
Read more: FinTech Innovation: What Is In Store?    
Why protect customer interest?
Customers are the primary source of growth, so they must be handled with the respect they deserve. Any product or service which is customer-centric offers the potential to attract and retain customers. Since FinTech provides advantages of speed and convenience, customers are looking at FinTech as a viable alternative. People want streamlined services with applications that are easy to adapt to. Hence, FinTech companies are outlining measures to make their services less complex and more transparent. They are focusing on creating better digital processes that their customers can personalize easily.  
Customers' convenience and requirements are paramount for FinTech start-ups. To that end, they are designing products and solutions to ensure customer satisfaction. Delivering a top-notch customer experience is the goal of FinTech companies globally.
Measures to protect customer interest 
Here are some cutting-edge technologies that are protecting customer interest now and into the future:
1. IT foundation for better customer experience
FinTech startups are usually smaller in size and have a technological edge. They have a fresh canvas, allowing them to migrate easily from legacy technologies. The younger digital-first audience is attracted to their services. Larger FinTech enterprises must adopt a new IT foundation with modern technologies. Currently, FinTech customers prefer startups over established brands because they can reap the rewards in the form of better digital experiences. Though startups have a technological advantage, they must continue to focus on their capital reserves to make it through these unprecedented times. 
2. Digital communication tools 
The FinTech sector is based on understanding the needs of their customers. It is crucial for these companies to strategize the manner in which service providers communicate with their customers. This gets customers locked onto their services with relative ease. Communication through online media or through the content on your site can draw in new leads and build customer trust. When customer interest is protected, they will most likely return to you. In turn, they will recommend the service to their relatives and friends. These parameters are crucial if you want to keep your business afloat. 
3. Embrace digital transformation
While your staff may be susceptible to coronavirus, technologies like ML and AI are immune. The financial services system must address customers' demands swiftly and efficiently. Smart devices and the integration of artificial intelligence are a great way to achieve this. Virtual assistants and chatbots can deliver a customized experience to your customers. They perform all the activities that are usually done by customer service personnel and other executives. However, these digital solutions are faster and reflect sophistication. Digital transformation provides holistic 24/7 monitoring and automated remediation. 
Read more: Artificial Intelligence In Investment Management: What To Expect 
4. Digital banking 
Previously, a customer's confidence in a financial company depended mostly on physical infrastructure. However, COVID has changed that momentously! The new generation banking system is going all-digital to reach mobile-first customers. Digital-only banks do not need sophisticated infrastructure or higher human resource management. Digital banks are able to deliver cost-effective, robust services that match the high standards set by traditional banks.
5. P2P Transactions
P2P digital payment is quickly gaining popularity. Customers are adopting such technologies for daily use. P2P eliminates the middle layer and drastically reduces transaction costs. Digital transactions help FinTech enterprises expand their footprints and customer base. 
6. Security and privacy
FinTech is an industry where the risk of financial crime is high. It is vital for FinTech companies to think over customer security while designing their consumer experience. Apparent security measures make customers feel comfortable. Customers expect rigid security from FinTech solutions along with reliability and FinTech is practicing stringent security measures to beat the competition. They are making visible efforts to handle customer data with care. To gain the attention of your customers you can make your privacy policies visible enough on your website or app. Remember, it can reflect on the confidence a company has in its security measures.
Read more: Artificial Intelligence and Machine Learning: The Cyber Security Heroes Of FinTech 
Changing for the better
It may be difficult to predict how the payments landscape will emerge in the next few years and what will be the long-term impacts on the FinTech industry. Nevertheless, it is likely to witness a transformation that can dwarf what has been achieved thus far. At such times, it is important to gain the confidence of your customers to retain them and enjoy their loyalty. 
Thus far, FinTech has only been in the shadows as it were, but now it has found a home in the innovation economy globally. Millennials are more reliant on their smart devices to accomplish their daily tasks. They want the world and its conveniences at their fingertips anywhere and anytime. Given that, perhaps the future might see more interesting innovations in customer experience. 
Let's look at some opportunities for FinTech in the future:
Companies with remote workforces are better positioned to thrive during and after this difficult period.

FinTech gives an impetus for greater adoption of contactless money transactions.

FinTech companies are well-positioned to find new ways to incorporate better digital solutions.
In order to capitalize on all these opportunities, you will need a technology partner to help guide you through the latest innovations. Give us a call and let's discuss how Fingent can help you guide your business and customers to success in the post-pandemic world… 
How AI and Machine Learning are Driving Cyber Security in FinTech?
Being a subset of the financial services domain, FinTech is targeted by hostile cyber villains. Industries thus require secure mechanisms to keep their data safe and secure. Preventing data losses are critical for Fintechs. 
The World Economic Forum states that cyber-security is the Number One risk associated with the financial services industry.   
Cyber Security Risks Associated With FinTech
Cybersecurity has remained a pressing concern for FinTech. Ever since the global financial crisis of 2008 that challenged the traditional financial institutions significantly, technology-driven start-ups have started evolving increasingly to cater to finance, risk management, digital investments, data security, and so on. Presently, we are in the FinTech 4.0 era. 
The major cybersecurity risk that enterprises implementing FinTech face are from integration issues such as data privacy, legacy, compatibility, etc. Hackers target FinTech as they handle large volumes of customer data that include personal, financial, and other critical information.
FinTech offers a multitude of easily accessible services via its APIs. For instance, API banking. Here, the APIs are developed for the banks to access the FinTech platforms. It becomes open, API banking when open APIs enable third-party developers to build banking applications and services. 
Let us walk through the major cybersecurity challenges triggered by FinTech.
Mobile applications deployed for FinTech services play a predominant role in cybersecurity assurance. FinTech services require strong encryption algorithms to avoid integrity issues that can arise while transferring financial data. 
Cloud Environment Security Challenge
Cloud computing services such as Payment Gateways, Digital Wallets including other secure online payment solutions are key enablers of the FinTech ecosystem. Though it is simple to make payments via cloud computing, it is equally crucial to maintain the security of data as far as banks are concerned. Appropriate cloud security measures are thus critical while dealing with sensitive information.
Third-Party Security Challenge
Third-party security challenges include data leakage, service challenges, litigation damages, and so on. Banks should be aware of FinTech service relationships while associating with third-parties. 
Digital Identity Challenges
Major FinTech applications are web apps that have mobile devices working at the front-end. Banks and other financial institutions need to learn about the security architecture of the electronic banking services offered by these applications before implementing the FinTech application.
Money Laundering Challenges
The use of cryptocurrency for financial transactions makes FinTech-drive banks prone to money laundering activities. Thus, the FinTech ecosystem needs to be formally regulated based on global standards.
Private keys can be stolen in case of weak security in blockchain architecture. Cryptographic algorithms need to be strong and transactions need to be confidential.  
The increase in the number of FinTech implementation of interfaces will cause a rise in the number of cybersecurity challenges as well. 
How Artificial Intelligence And Machine Learning Enables Cyber Security For FinTech?
Artificial Intelligence is both reactive as well as proactive or preventative. AI reinvents FinTechs by bringing in behavioral biometrics solutions. These solutions are used to monitor customer and device interactions that take place during transactions that enhance security and authentication. BB or behavioral Biometrics with AI provides problem-solving capabilities for FinTechs. FinTechs utilize Artificial Intelligence is an expert system that enhances decision-making abilities using deductive reasoning. Big Data analytics is used here to focus on quality data. 
The underlying technology in using Artificial Intelligence involves reasoning, learning, perception, problem solving, and linguistic intelligence to provide critical insights. It helps in understanding business in real-time operations. 
In this digital era of increasing cybersecurity attacks and malpractices, AI can be used effectively to prevent risks and attacks. The following are major ways of how AI and ML protect FinTechs:
1. Fraud Detection
AI and machine learning algorithms are used to detect frauds in FinTechs by being able to identify transactions in real-time accurately. The traditional strategy of fraud detection involved analyzing large volumes of data against sets of defined rules using computers. This process was time-consuming and complex. Unlike this traditional method, more intelligent data analytics tools for fraud detection such as KDD (Knowledge Discovery In Databases), Pattern Recognition, Neural Networks, Machine Learning, Statistics, and Data Mining have evolved. 
2. Controlling Access
Access control to critical data is crucial when it comes to security. Machine learning is used to derive critical insights from previous behavioral patterns such as geolocation, log-in time, etc to control access to endpoints. The risk scores are fine-tuned by combining supervised and unsupervised machine learning methods to reduce fraud and thwart breach attempts as well. 
3. Smart Contracts
Smart contracts are coded in a programming language and stored on the blockchain. With blockchain, new contracts can be added to existing ones without having to change the individual contracts, in case of agreement expansion. Artificial Intelligence has become an integral part of FinTech as more traditional banks are teaming up with FinTechs to leverage the benefits of both worlds. For instance, when customers face issues with a poor credit history while applying for loans. 
Artificial Intelligence is yet to be transforming the face of FinTechs in a multitude of ways. Drop-in a call right away and our strategists will guide you on how to leverage the benefits of AI and ML to secure operations and prevent breach attacks.
Evolution Of The Digital Twin Technology
What is a digital twin? Digital Twins can be best defined as digital copies or virtual replicas of physical assets. Data scientists can make use of digital twins to try and run simulations before they build and deploy actual devices. Digital Twin technology transforms the way in which the Internet of Things, Artificial Intelligence, as well as, Data Analytics is optimized.
The concept of 'digital twin' rewinds back to the year 1970 with the launch of Apollo 13. NASA's digital twin model of Apollo 13 was a famous rescue mission to assess space monitoring conditions. The concept of Digital Twins later gained recognition in 2002 at the onset of a presentation by Challenge Advisory at the University of Michigan. According to Gartner, the digital twin is one of the top 10 strategic technology trends since 2017. Gartner estimates 21 billion connected sensors and endpoints by the end of the year 2020! 
Related Reading: Checkout in detail, where and why should you invest in IoT.
Digital Twins: Enhancing IoT Enabled Industries
Data scientists build digital twins that can receive input from sensors that collect data from its real-world counterpart. The twin is then allowed to simulate in real-time. This process provides critical insights and feedback that helps in analyzing the actual system's performance. For instance, a twin car can be built digitally by validating various inputs to check on factors such as safety, mileage, etc. 
Digital Twins impact various IoT-enabled environments such as manufacturing, automotive, healthcare, financial services, urban planning and many more. The major IoT-enabled industries that can leverage the benefits of digital twin technology and how they benefit from it are as follows:
Manufacturing Industry

: The Digital Twin concept with the IIoT (Industrial Internet of Things) is implemented in the manufacturing domain. It can be designed and deployed in numerous ways such as in tracking and monitoring systems, evaluating production, troubleshooting equipment used, etc. As digital twins can predict failure chances, it helps in saving costs, time and in improving customer loyalty.

Automotive Industry:

The future of autonomous vehicles lies on well-connected road systems and vehicles. Critical data gathered from this network. The digital twins then act as simulated models that help engineers analyze the behavior of vehicles before they are used on roads. 

Healthcare:

Medical monitoring technology is used to gather critical data such as heart rate, oxygen levels, etc. This data is used in the creation of digital simulations. Digital twins help the healthcare ecosystem in disease diagnosis, remote monitoring of patients, etc. 

Urban Planning Sectors:

Vital data such as maps, blueprints of buildings, real-time data from sensors, etc are used to create digital twin models to improve urban planning services. These services include waste disposal, mobility services, providing resources like electricity and water, etc.

Asset Management:

Both worksite and remote industrial operations can be managed via digital twins with the help of remote asset monitoring services. Predictive maintenance of assets like machinery improves operational efficiencies and decreases disruption of business operations. Digital twins can also be converged with augmented and virtual reality techniques for better visualization of industrial workflows. 

Financial Services:

Customer behavior can be easily monitored with digital twin technology. It helps in creating personalized profiles for individuals via data analysis of their previous behavior in buying decisions etc. It can also simulate cash flows and balance sheets. Client needs can be analyzed better by insurance firms and asset managers and can thus provide personalized experiences for their customers. 
Digital Twin Technology: Fostering Innovation In IoT-Enabled Environments
According to Gartner digital twin will be used by 50 percent of the industries in 2021. This will result in a 10% improvement in operational efficiency in these IoT-enabled organizations. The digital twin technology is the most important Industry 4.0 technology that is available today. 
It helps in automating decision-making processes, providing critical insights into dynamic recalibration of products and other equipment in the industries, monitoring the manufacturing processes and production lines, etc. 
The digital twin technology helps in monitoring manufacturing components, assets, and critical processes in real-time. Also, it helps in improving OEE (Overall Equipment Effectiveness), increasing product quality, enhancing traceability, reducing wastage and boosting overall efficiency.
Main Data Elements in Digital Twin Technology: Key Benefits For Improved Innovation
There are three main elements in digital twins such as Past, Present and Future Data that improve efficiency in IoT-enabled industries. The past data is the data from the previous performance of individual machines etc. Present data is the real-time data from sensors, whereas the future data is the data received from machine learning algorithms and various inputs from engineers. 
The key benefits of Digital Twin IoT enabled industries are as follows:
It is important for an IoT-enabled environment to understand the relationship between different types of data within its network. This IoT data can be extracted and enhanced in the form of knowledge graphs. This helps in automating processes and improving decision-making. 
A decline in revenue is mainly due to the downtime of machines. The digital twin technology can reduce downtimes, prevent failures, and increase the life-span of machines. This not only improves productivity but also brings down the operational costs significantly and improves revenue generation. 
Digital twins provide a platform that enables IoT-enabled industries to be prompted constantly about production, operation and management activities. The virtual testing platform that it provides, simulate the real-world data into critical and meaningful insights. In addition to being a scalable solution, it also self-diagnoses problems. This makes it easy for industries to make human-machine interaction efficient and productive. 
Digitizing The Whole Industry Ecosystem
There is a rapid adoption rate of digitizing operations by industries day-to-day in order to achieve positive business outcomes. This is made possible with the steady data flow from the environmental and operational sectors of the IoT-enabled industries. 
This up-to-date and personalized data maximize profitability and productivity. In addition to being a high revenue opportunity, the digital twin technology also digitizes the working assets and processes in its entirety. 
In a nutshell, the benefits that can be leveraged from digital twin technology for IoT-enabled industries are as follows:
Reliable operations and management of equipment and production lines

Increased Overall Equipment Effectiveness or OEE achieved via reduced downtime.

Increased ability of customers to remotely configure products.

Significantly reduced maintenance costs due to preventive measures taken that aid in finding out chances of failures or machine breakdown, etc.

Improved production cycles leading to reduced downtimes.

Better productivity

Considerably reduced risks in areas of product availability, product failures, services, maintenance, etc.

Provides critical insights of past, present and future data in real-time environments.
The globe is yet to witness over 50 billion connected devices by the time period of 2020-2030 and over 7 billion customers using the web worldwide. 
For an immersive experience on how to transform your IoT-enabled industry or business with the Digital Twin technology, call us right away. We will help you gather brilliant strategies on fostering innovation with specific digital twin models!
How Machine Learning Systems Detect And Prevent Frauds Without Affecting Your Customers
There is nothing more fearful than imbalanced data, especially when dealing with various payment channels like credit and debit cards in banks and other financial organizations. With the wide increase of different payment mediums, businesses are finding it difficult to authenticate transactions. But Machine Learning has been a viable solution to detect fraudsters.
Machine Learning can be referred to as the ability of machines to learn data with the help of human intelligence as well. According to the latest report by Gartner, by 2022, more than nearly half the data and analytics services/ tasks will be done by machines.
Related Reading: Read on to learn how machine learning can help boost customer experience. 
Machine Learning In Making Real-Time Decisions To Prevent Fraud Activities
If a business is able to predict which transactions can lead to fraudster attacks, then the business can considerably lower costs and make critical decisions. While sending sensitive data to a third-party, it is important that the data is not misused for fraudulent activities. This can be done as follows:
Using Machine Learning Models
Consider a score produced from a number of algorithms that is a combination of all possible features. This set of algorithms can be termed as a machine learning model. This machine learning model constantly queries these algorithms in order to produce an accurate score that can be used to predict frauds.
Machine learning models can be compared to data analysts who run numerous queries on large volumes of data and try finding out the best from the derived outcomes. Machine Learning makes the whole process fast and accurate.
Fraud Scores For Fraud Detection
There always exists large amounts of data. Machines are trained using these data sets that are pre-labeled as frauds. These labels are based on earlier records of confirmed fraudulent activities.
The machines are then trained using this labeled set of data. These data sets are now called as training sets. By a named label, the machine is taught to determine if a new transaction or a particular customer is likely to be a fraudster based on a score of 0 to 100, being the probability.
This score enhances the ability of a business to ensure a considerable reduction in frauds by providing accurate predictions.
Related Reading: Check on to this Infographic to learn more about Machine Learning.
Can Machine Learning Actually Predict And Prevent Fraudsters?
Designing as well as being able to apply algorithms that are on the basis of data sets from the past, enables to analyze frequent patterns in these data sets. These patterns in data via the algorithm are taught to machines and these machines considerably reduce human effort.
These algorithms help businesses boost predictive analysis. Predictive analysis is important for data reduction by using statistical modeling techniques that help in predicting future business outcomes on the basis of past data patterns. In fact, among many businesses, 75 percent of them find growth to be their main source of value, whereas 60 percent of some others believe that it is nothing else but predictive analytics that is the key to deriving value!
Machine learning algorithms are not only used in predictive analytics, but also in image recognition, detecting spam, and so on. Machine Learning can be trained by a 3 phase system.
1. Train
2. Test
3. Predict
So to be able to predict an occurrence of fraud in large volumes of data sets and transactions, cognitive technologies of computing are applied to raw and unprocessed data.
Machine Learning thus facilitates, prediction and prevention of fraudsters for the following key factors:
Scalability: Larger the data sets, increased is the effectiveness of machine learning algorithms. Initially, the machine learns which transaction/data sets are fraudulent and which ones are safe, the machines are well able to predict such cases in future transactions.
Readiness: Manual tasks are time-consuming. These are not preferred by clients. Hence, machine learning strategies are used to acquire faster results. Machine learning algorithms process a large number of data sets in real-time to customers. Machine Learning frequently and periodically analyzes and processes new data sets. Advanced models like neural networks

have provisions for autonomous updations in real-time.

Productivity: The need to perform redundant tasks reduces productivity. The continuous repetitive task of data analysis is performed by Machine Learning algorithms and prompts for human intervention only when required.
Related Reading: Check out how machine learning is revolutionizing software development.
Machine Learning Methods – Using White Boxes And Ongoing Monitoring To Detect Fraudsters
What does a machine learning system do? The methods adopted and the various approaches used for this are termed Whiteboxes, as there is no definite method or model to analyze the score obtained. Similarly, regular and ongoing monitoring is critical for a machine learning system to identify the trends and data statistics on a regular basis.
How Fraudsters Are Detected And Prevented By Using Machine Learning
Data sets are initially collected and partitioned. The machine learning model is taught the sets in order to predict data fraud. The following are the steps in which Machine Learning implements and performs fraud detection:
Data Partitioning: The data is segmented into working in three different phases such as training the machine, testing for data sets and finally, cross-checking of the prediction results.
Obtaining Results of Historical Data: To obtain such data sets, training sets have to be first provided to the machine that includes input values associated with its corresponding output values. This helps in predicting and detecting frauds.
Predicting Anomalies, If Any: Based on the input and output data, predictions are determined by analyzing the anomalies or fraud cases in the data sets. For this, building models are used. This can be done by many techniques such as using

Decision Trees

, Logistic Regression, Neural Networks, and Random Forests, etc.

Out of the techniques, Neural Networks are quick in processing results by analyzing data sets and helps in making decisions in real-time. It does so by observing regular patterns of frauds in earlier cases of data sets given to it for learning.
In a nutshell, Machine Learning is proving to be the right technology in detecting and preventing fraudsters from malicious activities. If banks start using machine learning systems, it could analyze unstructured data and prevent customer's accounts from fraudulent activities. To know more about how you can empower machine learning and other technology trends to secure data, get in touch with our IT experts today!
Artificial Intelligence (AI), the next big thing in the technology space, is all set to unleash big scale disruptions. The potential impact is more profound in the financial sector, which lives and breathes data.
Artificial Intelligence (AI) powered "smart" machines do not just crunch data. It indulges in self-learning to solve cognitive tasks, until now the forte of the human brain. A traditional analytical engine or software robot requires someone to feed in clear set of rules set in advance. AI-endowed self-learning machines create the rules and frame the logic by itself, as it crunches through millions and millions of rows of historic data, identifying. It learns to perform the required task based on the decisions humans have made previously. AI powered algorithms also learn from mistakes, meaning the predictive analytics in spews becomes more and more accurate with every recorded transaction.
In the financial sector, such AI-powered systems delve into many years of banking, insurance, mortgages and financial trading history, apply deep learning principles, and self-construct algorithms to automate routine tasks, unlocks insights, improve decisions, mitigate risk, and prevent frauds. AI's natural language processing system can read through regulations, reassembling words into a set of computer-understandable rules.
The CBInsights Conference on the Future of Fintech predicts a rapid pace of disruption in the financial sector, requiring incumbent stakeholders to adapt or risk being submerged in the coming tidal wave of predictive analytics. Apart from conventional tools, Artificial Intelligence-inspired technologies such as blockchains, insurance tech, robo-advising, and other latest cutting-edge innovative tools promise to take analytics to a whole new level.
The following are the potential applications of Artificial Intelligence, which would take over financial services in the near future:
Improved efficiency through greater automation and better insights

New models for several traditional functions, especially in stock analysis and wealth management advisory services

Customization and personalization of financial products, leveraging the services of analytics-driven recommendation engines;

Improved cyber-security monitoring and responsive systems, and automated fraud detection
Improved Efficiency
AI and robotics powered automated solutions are on the verge of subverting the traditional business models of banks and other financial institutions.
AI-based algorithms automate much of the routine tasks that require extensive workforce now, leading to considerable savings on overheads, accelerated processes, and overall improved efficiency. Being lean and mean is the mantra for success in today's highly competitive environment, and AI will help financial institutions discover new meaning to lean and mean.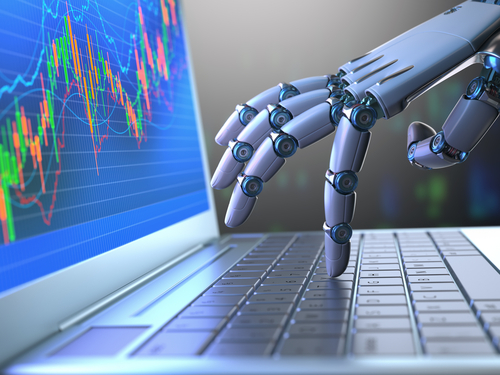 AI-based technology simplifies and automates a host of routine tasks related to money management processes, such as identity authentication, know-your-customer checks, sanctions list monitoring, billing fraud oversight, anti-money laundering monitoring, risk control processes, and more.
AI facilitates several tasks, such as bot messaging, document discovery and more which require extensive manual work now.
Such efficiency improvement interventions have the potential to offer huge ROI for the financial service industry. Banks adopting ROI already report about 40% increase in productivity.
New Trading Models
AI powered predictive analysis has the potential to create entirely new business models in equity, forex and other trades.
Algorithms are already in widespread use to manage risk and exposure. With AI getting better, the scope of intervention will change from refining existing models to becoming the bedrock of newer innovative models. AI-powered algorithms offer brokers and investors access to charts and trends at a much more sophisticated level than before, enabling them to chase short-lived opportunities cutting across venues, asset classes, and geographies. Trading algorithms assess the best liquidity providers during execution. The possibilities are endless.
Thomson Reuters predict algorithmic trading systems to handle 75% of the global trade volumes in the near future. Almost all hedge fund in the world already have a huge data-science team, and deploy sophisticated filters to screen investment ideas.
Tightening regulation mandating extensive record keeping and tracking of all trades, and the need for increased speed in correlating multiple variables, to keep pace with a fast paced and highly competitive environment plays into the eventual dominance of AI.
Deep Personalization and Customization
One of the innovative possibilities with AI in the financial sector is in the realm of marketing. Already, marketers are analyzing behavioral data captured from online activities in a big way, to customize and personalize offerings based on spending habits, social-demographic trends, location, and other preferences.
With AI capable of understanding human language and emotion, marketers of financial products and services would soon take personalization to a whole new level. For instance, AI-powered marketing database could suggest language that elicits certain emotional responses to advertising and email subject lines, and trigger cultural sensitivities to certain words and timing of campaigns. Biggies such as Citi and AmEx already use such tools to good effect, to fine tune their social media and marketing engagement.
Security and Fraud Prevention
Cyber-attacks have brought down many high-profile financial institutions, and continue to be a nightmare for the industry stakeholders. AI promises a fresh breath of hope.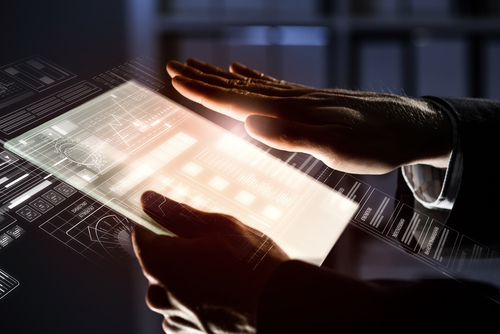 For instance,
AI based analytic engine capture multivariate time series patterns, to predict anomalies.

AI based predictive analytics make explicit customer behavior, to flag potential fraud or breach in real-time

AI can easily correlate and link multivariate transaction data, facilitating easy recovery of layers of bank documentation and data to meet regulatory policies, and establish a money trail to bust financial frauds.

Sophisticated machine learning and algorithm that monitor market movements in real time allow regulators to prevent major accidental market movements.
Regulations influencing financial markets, such as the European Union Markets in Financial Instruments Directive II (MiFID II) push for greater automation of trades, further boost the prospects of AI in the niche.
Experts estimate AI to surpass human intelligence by 2040. However, the financial services sector need not wait that long for predictive analysis to take over and relegate human brains to a role of supporting AI functions. It nevertheless takes great skill in developing actionable apps and products that leverage AI to unlock the many possibilities on offer. Your best bet is to partner with us and leverage our highly talented and experienced skill set for the task. We are in the thick of AI inspired things, having access to the latest technology and developments, and offer you the unique value proposition of technical competency with a considerable track record in every industry to understand your specific needs and develop highly customized products.
Some marketing campaigns are hilarious and others heartbreaking, whatever they are, they are interruptive for sure- because it makes you stop by and notice! To justify the statement, you may think digital marketing campaigns should always be the most attractive and catchy. But that is not often the case. For instance, the banking and finance industry is one of those industries in which you cannot really make use of a lot of creativity and colorful marketing campaigns. Whether it is a social media campaign or any other kind of digital marketing technique, you need to put in a lot of thought, while also keeping in mind the various regulations governing the financial industry. So, how exactly can you go about digital marketing for this industry?
Here are some tips:
Talking to customers about more than just banking – Whether it is through the social media or through any other digital marketing channels like e-mails or websites, it is important to keep your customers engaged. It is true that talking to customers about events and activities in the banking industry can be rather less exciting and it might be difficult to keep the customers engaged. Hence, you need to make an effort to think beyond the financial perspective of what you can do for your customers and get them talking about what they might be interested in or what they can relate to. For example, you could ask questions through your facebook page to get to know your customers' opinions on general matters of interest like events that happened in their city etc.
Adding a little color – When using social platforms for marketing, make sure that you talk in their language. Connect with them and communicate with them like they do. If you make your communication formal, on any social platform, it will turn out to be an extension of your website and people will lose interest. Hence, you can share pictures or videos of events in banks or of new services provided, and engage with customers in a meaningful way. For example, Wells Fargo has posted pictures of the last signs switching over through a social media channel when they transitioned the last of their Wachovia branches over, instead of sharing a press release about the same.
Organizing contests – Contests have always proved to be one of the most effective ways to engage with customers. You can have contests on any digital marketing channel, although it might be most effective on a social networking channel. Contests, again help you connect with and keep regular contact with your customers. For example, HSBC Students had promoted their scholarship contest through social networking channels and it triggered an overwhelming response within their community.
Highlighting success stories – What could be more effective for promotion than a genuine third party endorsement. Rather than having self promotional ads, you can have some of your existing customers share online, their experiences with your bank. You can identify some of your customers whom you've had the longest relationship with, or some with a unique story etc. and share them through your digital marketing channel. If you share these stories in a creative and fun way, you can have your customers interacting and engaging in no time.
These are some things you can do while carrying out your digital marketing campaigns. In order to increase the effectiveness it can be accompanied by other regular marketing campaigns as well like partnering with colleges or universities etc. Marketing for banks and financial institutions, even though is a tough job, if done properly and thoughtfully, can generate best results.