Tag:
cross platform mobile app development
Mobile application development is the #1 priority for businesses and enterprises in 2021. Are you well-equipped to plan your requirements and develop a robust business mobile app? 
Mobile app development in 2021: Practices you should follow 
As consumer behavior continues to evolve, more and more businesses adapt their strategy to earn customer satisfaction. With the increased public usage of smartphones, e-commerce and mobile backing experience a significant boom. A mobile app is essential for running a business successfully, and its significance has been more than ever before.   
A mobile app is not just a mobile version of your website but is a crucial engagement and experience-driven environment needed for a cohesive customer journey. A mobile app can help build a strong mobile presence and attract a large audience towards your services or products.
According to a survey, by 2021, there will be around 7 billion mobile users worldwide, and by 2022, it is estimated that the annual mobile app downloads will reach 258 billion.
According to the ContractIQ survey, roughly 62% of businesses already have an app or are in the process of developing one. 50% of these businesses use their apps for support and engagement, 30% for revenue generation, and 20% for branding. Many companies are investing in mobile apps as they help generate new or expand an existing business.
With many countries still under lockdown and others following social distancing, the demand for apps such as digital payments, groceries, and entertainment has increased tremendously. Many enterprises and businesses have resorted to digital platforms and are reaping their benefits.
Here, we have discussed the importance of investing in mobile apps for your business and how it can boost your business growth even during a pandemic.
Case Study
Explore how a Video Making Mobile App developed by Fingent transformed our customer's experience. 
Download Now!
Why invest in mobile apps?
With more people turning to mobile apps to interact with brands, businesses' mobile presence has become necessary.
In general, mobile apps help boost sales, provide a better customer experience and become more competitive.
According to a research by Clutch, two main reasons by which mobile apps facilitate business growth are:
Improving customer service

Providing a return on investment
Read more: Mobile App Development: 4 Tips To Consider
Five ways mobile apps benefit your business
1. Adds value to your customers
Customer engagement is the most significant aspect of customer relations, interactions, and transactions. When someone looks for your product or service, it's essential to keep the person engaged. 
You will have to increase your interaction with the customers for better promotion of sales.
So how does a mobile app fit in here? Starbucks' mobile app is the best example of successful digital engagement that's both innovative and inviting. Its user-friendly mobile experience, engaging loyalty program, mobile pay and ordering, and integration with other platforms and services make the coffee chain a customer experience leader.  
To put it simply, a mobile app like Starbucks can offer an outstanding and engaging digital experience to customers. 
2. Boosts brand building
In the past, brands used to advertise their services through posters, calendars, refrigerator magnets, billboards, and hoardings. Companies imprint their brand logos on such mementos to increase their visibility. 
Today, a mobile app is capable of replacing all these. A mobile application can promote brand awareness and recognition among customers and be an effective communication channel. By regularly interacting with your target audience through the mobile app, you can earn customer trust. 
Customized mobile apps help educate your customers about your brand and engage them effectively. The more they listen to you and your sales pitches, the more they will commit to your brand.
Read more: Top Technologies Used to Develop Mobile Apps
3. Increases sales
You can incorporate different loyalty programs into your mobile app. It will make your customers revisit your store (digital/ physical) and spend more time. Offering rewards in tiered layers allow customers to earn better incentives as they move from one level to another. It will help boost brand recognition. 
Gamification is another way by which you can reward winning customers and provide discounts and prices to pre-defined activities such as sharing pictures or a notification. Scratch-and-win is another feature that can help raise engagement among users. It can work well for both customers and vendors. 
4. Improves efficiency
Integrated shopping carts with food ordering and scheduling allow the business to house these functionalities like a digital footprint within the app. For instance, if an eatery incorporates an online food ordering system within its app, it will more likely see a significant increase in online and in-app ordering. Similarly, if a retail business collaborates with an e-commerce system, it will see a productivity improvement and eventually overall sales. With mobile apps, companies can enhance user engagement with inbuilt scheduling software that notifies users about the schedule.
5. Build a loyal customer base
Having a loyal customer base is very critical for any business. A mobile app is one of the best ways to engage with customers and create a loyal customer base. An app allows customers to interact with your business at their convenience. With referral programs, you can encourage your clients to refer your products or services to others.
If you are not convinced with the above points, here are a few more reasons to consider incorporating mobile apps into your business strategy.
Notify users about your new offers and products

Reach out to younger audiences

Sync email and social media accounts of users

Stay ahead of the competition

 
View infographic: All you need to know before selecting a mobile app development method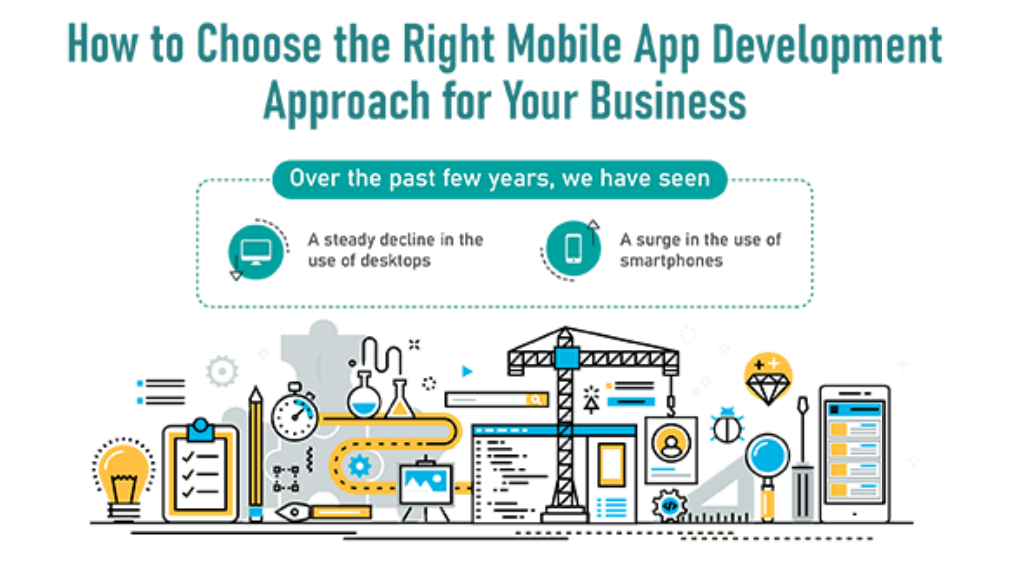 Consider a few things before getting started
Planning your mobile app
Before developing your mobile app, you must plan. You need to outline details like objectives, budget, specifications, and scope. Get a clear picture of your app before sending it to a mobile app developer so that you can be quoted accurately, reasonably, and realistically.
White Paper
Choosing The Right Mobile App Development Approach For Your Business
Download Now!
Choose the right developer
We may sound a little biased here. However, we need to say that we're helping brands worldwide to realize their visions w.r.t. their mobile apps. We provide consistent, high-quality, and cost-effective results with robust, agile teams and dedicated QA practices. Our experts can help you identify your requirements precisely, select the technology and framework needed to build your app, customize the app according to your requirements, and update and maintain it regularly. 
Watch video: Fingent can help you choose the right mobile app development approach by evaluating your requirements.
If you're not sure how or where to start with your enterprise or business mobile app, we're here to help. Fingent's mobile app development team has curated an app specification template that is simple and straightforward. Please fill out this template and share it with us. Our expert will get back to you with the answers.
Alternatively, you can send us your requirements and queries by clicking here. 
With over a billion smartphones and over 179 billion mobile applications downloaded in a year, mobile development has clearly taken center stage in the world of computing.
Enterprises and developers who have developed state-of-the-art cutting edge mobility solutions cannot rest on their laurels though. The world of mobility is ever evolving, with new breakthroughs and refined systems relegating existing technologies and methods to the back burner, at a rapid pace. Here are some of the imminent future trends that are sure to shake up the world of app development and disrupt the ecosystem as we know it today.
The Rise of Internet of Things and Mobile-connected Smart Objects
About 101.9 million wearable devices were shipped in 2016, and these numbers are growing exponentially. Additionally, about 26 billion connected devices, from toys to domestic appliances, from medical devices to controllable power sockets, and much more are expected to be up and running by 2020.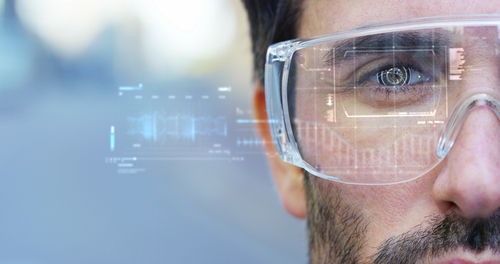 Wearables have been popular for quite some time now, but wearables are evolving, becoming smarter than before, as epitomized by Apple Watch, Microsoft's HoloLens, and other gadgets. Such smart wearables would be deeply integrated with apps, to deliver a well-synchronized and complete experience for users. Apps in the IoT age would evolve to become a personal-area network hub and a central console for hundreds of connected things around users. The connected things, wearables, and other gadgets would deliver relevant real-time information to users, analyzed into actionable information.
Apple's "Homekit" range of products, which enable wireless and electronic control of household appliances through a smart home app is a portent of things to come. Likewise, applications such as self-driving cars, deep freezers that read tweets, and more are all on the verge of becoming mainstream, and apps that power such technologies will become commonplace.
Apps to Facilitate Even Deeper Personalization
Apps have an inherent advantage of being able to leverage the unique capabilities of mobile devices. Many apps already leverage features such as GPS, location based services, voice and facial recognition capabilities and other capabilities. Going on, as the marketplace becomes more competitive and technology unlocks new potentials, leveraging such features would become the norm rather than the exception. The magnitude of the capabilities would also increase.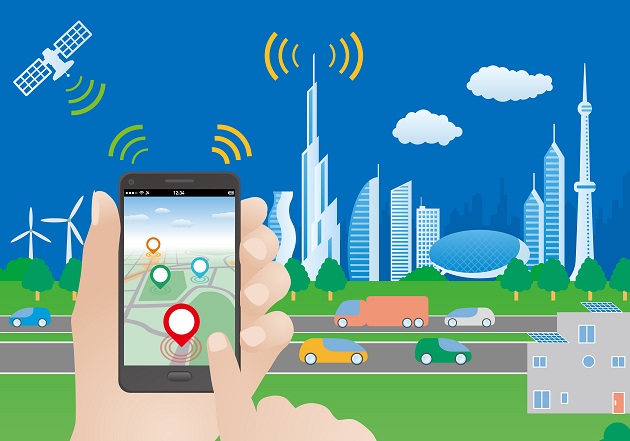 It is going to get better. For instance, modern smartphones have location sensor capabilities that use multiple positioning methods to provide different granularities of location data. Apps would leverage such capabilities to ascertain the user's location to within a few meters and offer highly relevant and extremely personalized contextual information and services. Several day-to-day activities, from ordering groceries to calling an electrician, and several high-end applications related to security, gaming, vehicle navigation and more would become not just possible but also seamless, leveraging such capabilities.
Apps to Become Technologically Richer
As the app marketplace become increasingly crowded and user attention becomes short, app developers would deploy techniques to deal with challenges such as partial user attention and interruption, in a big way. Some of the innovative features tipped to become commonplace soon, includes circular design pattern, interactive content layers, intelligent manipulation of content to allow users interact with the content in further detail, and much more.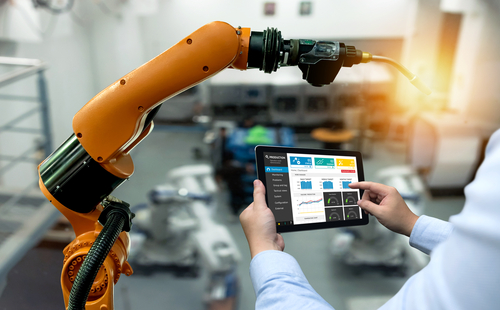 Such innovations would come on top of the widespread adoption of artificial intelligence, augmented reality, and other technologies. Research major, Forrester, estimates more than 300% increase in investment in artificial intelligence in 2017, compared to 2016. App developers are tipped to incorporate advanced analytics, cognitive interfaces, and machine learning techs in a big way, to deliver hyper-powerful apps.
Cross-Platform and Cross-Device Development
The mobile space is highly fragmented with different operating systems, device configurations and screen sizes. This is unlikely to become passe anytime soon, and in fact, the fragmentation may accentuate as new mobility inspired hardware and software hit the market.
The sustenance of such a fragmented ecosystem would mean app developers adapting to roll out cross-platform apps in greater numbers. HTML5 may have been a false flag, but newer solutions are on the anvil to make apps work on all platforms.
Cloud adoption of apps would also rise in a big way compared to the present. A Cisco research estimates cloud apps to drive 90% of total mobile data traffic by 2019, with 11-fold growth, or a CAGR of 60% from present times. Services such as Google Drive, Dropbox, and OneDrive are only the tip of the iceberg, compared to what lies ahead.
There will be a tectonic change in the programming language in use as well. For instance, while Objective C is the incumbent language for developing iOS applications, Swift, the next-gen programming language has already caught the fancy of most developers.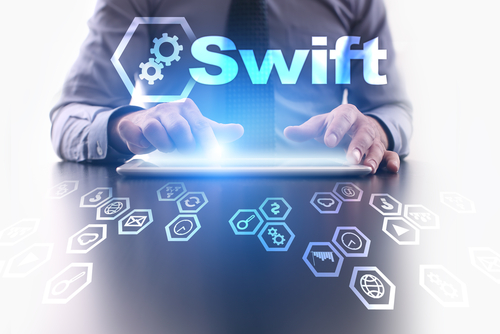 Overall investment in enterprise apps is slated to grow. An Adobe study reveals about 77% business owners finding enterprise apps advantageous to their business, and 66% of them increasing their investments in this front. However, enterprises seeking to get returns on such investment need to go beyond merely adopting the latest technology. They need to ensure the enterprise apps they roll out are robust and customized to their enterprise. A tie up with a sound partner, whose sole focus is app development, and who has a talented team to back up their claims works wonders.
The proliferation of smartphones of various hues has made the mobile ecosystem hopelessly fragmented. Cross platform mobile application development is the in-thing now, as developing a native app for each platform is both time-consuming and resource crunching. At the bare minimum, a new app has to be compatible with and available on Google Play, iTunes and Windows, the three major mobile platforms, and this basically entails reinventing the wheel three times over.
Building a cross platform mobile app, however, is not easy, owing to the differences in the programming language, event model, UI model, and resource models. HTML5 emerged as the bright new hope at the turn of the decade, but flattered to deceive, often creating data integrity, security, and syncing issues.
The following are ten popular cross-platform mobile application development tools that gained centre stage in 2016, not ranked in any particular order.
1. Xamarin
Microsoft's Xamarin is the most powerful and robust among the several cross-platform application development tools in vogue. It enables developers to build applications for different operating systems, using a single programming language, code base, and class library.
With its C# codebase, Xamarin allows developers to roll out Android, iOS and Windows apps without duplicating the effort. Xamarin comes equipped with a rich set of features, such as Lambda Expressions, Dynamic programming, LINQ, and a wide range of new .NET APIs. It has added F# of late, as well. These features allow developers to share a lot of the app logic between platforms, drastically reducing time to market compared to building native UIs for each platform.
Xamarin supports both Model-View-Controller (MVC) and Model View ViewModel (MVVM) patterns. The MVC pattern allows developers to keep application logic and presentation separate, and modify, test, update, and maintain application code easily. The MVVM pattern allows programmers to reuse the code base to create other projects.  Users need to chalk out platform specific code only for the UI, with the option to reuse all other code. The clients get a fluid performance of native apps without maintaining multiple code bases. Xamarin also offers a cloud service, facilitating the testing of any number of devices.
Custom plug-ins that may be compiled easily further promote reuse. Xamarin Forms allow developers to achieve 96% reusability on their projects.
2. Kinvey
Kinvey works on a cloud backed model, with HTML5 as the base. The suite Integration with Gizmox's Visual WebGui HTML5 platform allow developers to roll out the apps developed under HTML5 using  C# or VB.NET, and Visual Studio, thereby offering a solution to the security and other technical challenges that deploying cross-platform HTML5 poses. The app facilitates simple, fast-paced agile app development.
3. Xojo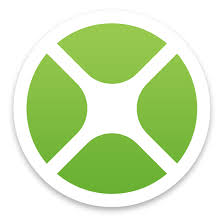 Xojo positions itself on offering a simple way to create cross-platform apps, not just for mobile platforms such as Android and iOS, but also desktop apps for Windows, Linux, and OS X, and for Raspberry Pi as well.
The Xojo development tool allows developers to create a single code base and compiles the developed apps as native executables for the required platform. The powerful code editor and an intuitive drag and drop option make the task of developing apps very easy. The Xojo backend does all the work, and infuse the new apps with controls familiar to the platform, giving it the look and feel of an app developed on the native platform.  
4. Appcelerator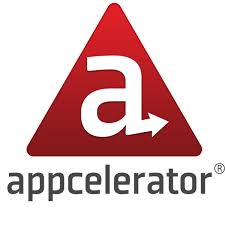 The Appcelerator app development platform facilitates coding in JavaScript, and offer several value-added features such as real-time mobile analytics, and Mobile backend as a service (MbaaS.) It offers a host of high-quality drag-and-drop palette, and achieves 60% to 90% of code reuse when publishing on different platforms.
5. Mag+
The Mag+ app SDK is highly preferred in the print industry, for catalogs, magazines, and other marketing collateral. The app offers core components for each platform, and allow developers to build atop these components. It is even possible to roll out simple cross-platform apps in double quick time, without any coding.
6. Corona Labs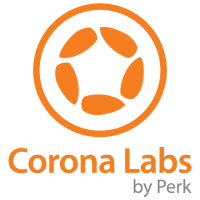 Corona is popular in the gaming industry, to develop cross-platform 2D graphics games app and educational apps. Corona adopts the powerful and flexible Lua programming language, which is written in C. Corona SDK generates instant results, as soon as the developers write the code. The SDK allows setting up prototypes in double quick time, with minimal code, accelerating time to market.
7. Cocos2D
Cocos2D is a set of frameworks that allow publishing to different mobile platforms, and even desktops from a single code base. Additionally, it offers the flexibility to code in C++, JavaScript, C#, objective C, and a few other languages.
Cocos2D is open source and mostly used to develop cross-platform games and animated content.
8. MobinCube
MobinCube offers a series of templates with drag-and-drop functionality, allowing users to roll out apps on the fly. The simple and easy non-code methodology allow even ordinary, non-technical users to develop apps that work across platforms.
9. Dropsource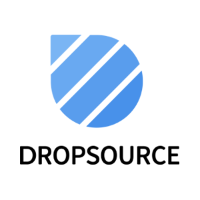 Dropsource is a browser based app builder, offering automated solutions for creating Android and iOS apps. The editor offers easy drag and drop interface, connect apps with any RESTful API, and an integrated development environment to customise the source code.
10. BiznessApps
BiznessApps thrives on offering simple solutions to small businesses who want to get basic apps running without hassles. It facilitates developing cross platform apps and mobile websites, through drag-and-drop development and automated submission to the app store, without the need for coding. There are a host of value added features such as seamless integration with third-party systems, rich analytical insights, and more, on offer.
The many cross-platform application development tools on offer are all easily within reach, and the possibilities endless. However, you still have to develop the apps, and make sure to get the UX, the overriding concept and other crucial ingredients right. When you partner with us for your cross-platform mobile application development, you gain from our vast expertise and our highly skilled talent pool, who are seasoned in developing hundreds of cross-platform apps, for all purposes, and for all sectors.