Tag: custom application development
Testing Types And Strategies: Choosing A Testing Method
Understanding the basics of software testing is crucial for developers and quality assurance specialists equally. To deploy a better software and to find bugs that affect application development, it is important to learn about the different types of software testing. 
Types Of Software Testing 
Testing is a process of executing a software program to find errors in the application being developed. Testing is critical for deploying error-free software programs. Each type of testing has its advantages and benefits. Software testing is broadly categorized into two types; Functional and Non-Functional testing.
Functional Testing Versus Non-Functional Testing
Functional Testing is used to verify the functions of a software application according to the requirements specification. Functional testing mainly involves black box testing and does not depend on the source code of the application. 
Functional Testing involves checking User Interface, Database, APIs, Client/Server applications as well as security and functionality of the software under test. Functional testing can be done either manually or by making use of automation. 
The various types of Functional Testing include the following:
Unit Testing

Integration Testing

System Testing

Sanity Testing

Smoke Testing

Interface Testing

Regression Testing

Beta/Acceptance Testing
Non-Functional Testing is done to check the non-functional aspects such as performance, usability, reliability, and so on of the application under test. 
The various types of Non-Functional Testing include the following:
Performance Testing

Load Testing

Stress Testing

Volume Testing

Security Testing

Compatibility Testing

Install Testing

Recovery Testing

Reliability Testing

Usability Testing

Compliance Testing

Localization Testing
The 7 Most Common Types Of Software Testing
Type 1: Black-box Testing
Black-box testing is applied to verify the functionality of the software by just focusing on the various inputs and outputs of the application rather than going deep into its internal structure, design, or implementation. Black-box testing is performed from the user's perspective.
Type 2: White-Box Testing
The White-Box software testing strategy tests an application with access to the actual source code as well as focusing on the internal structure, design, and implementation. This testing method is known by different names such as Open Box testing, Clear Box Testing, Glass Box Testing, Transparent Box Testing, Code-Based Testing, and Structural Testing. White-box testing offers the advantage of rapid problem and bug spotting.
Type 3: Acceptance Testing
Acceptance Testing is a QA (Quality Assurance) process that determines to what extent a software attains the end user's approval. Also known as UAT (User Acceptance Testing) or system testing, it can be testing the usability or the functionality of the system or even both. Depending on the enterprise, acceptance testing can take the form of either end-user testing, beta testing, application testing, or field testing. The advantage of acceptance testing is that usability issues can be discovered and fixed at an early stage.
Related Reading: Quality Assurance in Software Testing – Past, Present & Future
Type 4: Automated Testing
Automated testing is a method in which specialized tools are utilized to control the execution of various tests and the verification of the results is automated. This type of testing compares the actual results against the expected results. The advantage of automated testing is that it avoids the need for running through test cases manually, which is both tedious and error-prone, especially while working in an agile environment. 
Type 5: Regression Testing
Regression testing is a testing practice that verifies whether the system is still working fine, even after incremental development in the application. Most automated tests performed are regression tests. It ensures that any change in the source code does not have any adverse effects on the application.
Type 6: Functional Testing
Functional Testing tests for the actual functionality of the software. This type of testing focuses on the results of the system processing and not on how the processing takes place. During functional testing, the internal structure of the system is not known to the tester. 
Type 7: Exploratory Testing
As the name indicates, Exploratory testing is all about exploring the application where the tester is constantly on the lookout for what and where to test. This approach is applied in cases where there is no or poor documentation and when there is limited time left for the testing process to be completed. 
Related Reading: A Winning Mobile Testing Strategy: The Way to Go
All the methods mentioned above are only some of the most common options of software testing. The list is huge and specific methods are adopted by development vendors based on the project requirements. Sometimes, the terminologies used by each organization to define a testing method also differ from one another. However, the concept remains the same. Depending on the project requirement and scope variations, the testing type, processes, and implementation strategies keep changing. 
Like to know more about Fingent's expertise in custom software development and testing? Get in touch with our expert. 
A 2017 study on the big data market worldwide showed that by the end of the year, nearly 53% of all companies had adopted big data analytics in some form to optimize business performance. The talent market too witnessed an increased demand for professionals with expertise in big data. We are the crossroads of a huge transformation exercise wherein data is the new oil. From wristbands to connected cars and automated factories, today's enterprises deal with an enormous amount of data that they need to utilize for growth and innovation. This is true for any industry, be it financial, manufacturing, life sciences, or any other field. As the volume of data flow grows, the technology needed to manage and utilize it is in need of an innovative makeover.
The businesses of today need the next generation of custom software tools to harness the power of big data. They need to set up a technology backend that can support and supply data to multiple enterprise applications at different units in their businesses. Custom application development practices need to incorporate the changing philosophy of big data streams into their core operational procedures. Many organizations find it difficult to empower their software or technology team with knowledge on incorporating big data methodologies into their development practices. This is one of the key reasons why only 37% of companies have been successful in transforming into data-driven organizations, even though over 85% are trying to achieve this feat. So how can enterprises of today explore the power of big data using custom software development capabilities?
How to use Big Data to re-define your custom software development landscape
To answer the question, we decided to provide some tips for organizations to create valuable business results by incorporating big data into their custom software development cycle. Here are 5 ways to derive tangible business value from your investments in big data within software development.
1. Prepare for a mobile-first strategy
Over 50% of the US population owns a smartphone, and by 2020 it is expected that over 10 billion smartphones will co-exist with humans worldwide. No matter which industry you operate out of, if your customer-facing points do not have a mobile focus, then you are losing out to competition. By incorporating a big data philosophy, every custom software application that your organization builds will be able to handle data inputs from billions of mobile devices. This data can be analyzed, and insights can be used to direct content to mobile devices. And there is another scenario: if your business wants to be at the forefront of mobility, then tuning your custom software development practice to include big data concepts is a perfect way to get the heads-up on the competition.
2. Respond faster to customers
Your core business systems might already be engineered to provide support to your associates at customer facing avenues. With the velocity of requests coming in from diverse customer channels today– the internet, social media, physical POC's, etc.– it becomes difficult for your employees to provide personalized attention to each customer. However, if your custom software development team is equipped with the skills to incorporate big data management trends within their development model, the resulting customer experience would be seamless. Ready-availability of information would help associates run the gamut of customer queries across channels simultaneously and with personalized attention. A faster response will pave the way for increased customer loyalty and will ultimately reflect positively on your business revenue.
3. Bolster automation efforts
From autonomous production facilities to automated email campaigns, enterprises worldwide are investing heavily in automating business processes. Productivity improvements, elimination of errors and biased decisions, efficiency, etc., are some of the key reasons cited. However, for each process within a business, the saga of automation can do wonders only if they are equipped to explore and manage all possible data points within them. This is where your software engineering teams need to see the bigger picture while building apps for every department. The applications need to be extensible for data flows from various sub-functions and units within teams. Only when processes and teams become data-driven will there be an opportunity to automate the process. Thus, having a big data approach in your custom software development practice will ensure that the future of automation in your business is moving in the right direction.
4. Set the tone for artificial intelligence
Just as in the case of automation, enterprises need to be data-driven if they are to incorporate transformative technology transitions like artificial intelligence. For algorithms to decide the future of customer experience, the first step is for these systems to learn about your customers and your business. This learning is facilitated by data insights that are generated by your custom software applications powering each unit of your business. Hence, by driving a culture of big data thinking within your custom software development team, the foundation for AI-enabled systems is well cemented into your base. Growing this in into future recommendation engines, conversational bots, autonomous business units, etc., will be a seamless activity.
5. Remain competitive in the digital era
This is a culmination of all that we have mentioned in the previous points. In an increasingly digital age, businesses can go down the drain in a very short time if they fail to innovate on the digital front. Data is the basic unit of every digital transformation initiative, and if your business isn't equipped to generate and harness the power of data, then your chances of survival will be slim in the long run. This concept needs to be instilled at the grassroots level of your custom software development practice. Only if your business applications can handle the volume, veracity, and velocity of big data, will your business be able to serve the next generation of digitally savvy consumers.
Now that you know the importance of having a big data methodology in your custom software development practice, what you need to do is to start building awareness about it. Let your teams know the growing needs of the digital age and how data becomes the fundamental DNA of every business process. If your core business operations are not serving the tech industry, then it is best to have a solid technology consulting partner for your custom software development needs. At Fingent, we work with some of the world's best businesses to deliver meaningful customer experiences with big data incorporated custom software development services. Talk to our experts today to learn how we can tap the hidden potential of your enterprise data.
A niche business is no longer a term used often these days due to growing competition in every sector. In the world of startups and well-established enterprises, the companies that stand out clearly in front of their customers will only survive and succeed. Smartphones and fast data packs are beneficial to companies in terms of reaching out to their customers via desktop and mobile websites. But having such a front is a norm today and you will have to think of giving a little more to engage them. According to studies, business mobile apps have a higher rate of conversation when compared to desktop or mobile websites. You must be thinking how will a custom mobile application development help boost your business? Here's how –
1. Better customer relationship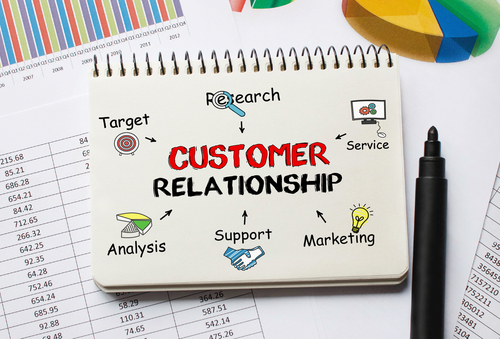 A custom business app offers customers a way to access your services and products directly. Especially, if you are a product-oriented company, you can have your products laid out better over the standard formats of e-retailers. Also, you can send offers, notifications, and even receive feedback from customers in real-time. You can even have a dedicated app team that offers support 24 x 7 and sorts query for customers with in-app emails and chat.
2. Creating and maintaining database
A custom app will give you the opportunity to access existing customer data and acquire new ones. Also, your app will have your own specialized security features that will safeguard your data against potential leaks and threats.
3. Integration with current services
If you are a software provider then a good way to offer more to your clients is by creating a custom app that syncs with your software. There can be reports, updates, and even a way to access information quickly and easily. To further improve client satisfaction, you can even hire a dedicated support team for app management. Such integration will definitely give your software some extra brownie points while marketing it.
4. Generate revenue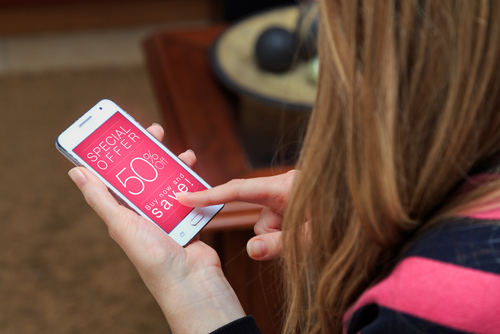 Apps are not just a great way to connect with your customers but can also work as a good revenue source for the business. You can charge customers a little extra for app services or an upgrade. Also, you can have in-app advertisements that add income to your kitty whenever your app is accessed by the customers.
5. Increase customer base
An app ensures that a customer is in your space and the only things they can surf around are your products and services. Having a custom app gives you a chance to put your case forward to new customers and even attract them with in-app offers. You can start giving them free trials and additional discounts via app downloads to add to your revenue. A custom app will define your uniqueness as it adds up to a brand identity for your business.
6. Project Management
Apart from seeking and retaining customers, your entire team can benefit from having an app that works for internal purposes only. Custom logins at each hierarchy can give them access to groups, documents, tasks, calendars, and more to run your business smoothly no matter where they are working from. This is beneficial especially if you have several teams working from different locations. Each team can receive updates regarding the project. Also, it helps in sending critical issues to all the personnel quickly.
Building a custom mobile app for your business is vital in this day and age of competition. Once you are clear about what you want, it's a good idea to approach companies such as ours that build custom apps from the ground up.