Tag:
Customer Experience Management
Building Ground-breaking Customer Experiences With Augmented Reality
For the unversed, experiential marketing is a unique and effective way to build brand awareness through face-to-face connections with consumers. Unlike traditional or online marketing efforts, experiential marketing engages all the five senses that bring about emotions to form lasting memories and drive brand loyalty. It allows you to connect with your customers in the most relatable way while building brand awareness and loyalty.
So, how can companies effectively incorporate experiential marketing to make their products stand out? The answer is quite simple: by embracing Virtual Reality and Augmented Reality.
Augmented Reality technology boosts experiential marketing by allowing consumers to interact with products or services with improved personalization.
Read more: Augmented Reality, Virtual Reality, and Mixed Reality Detailed With Real-life Examples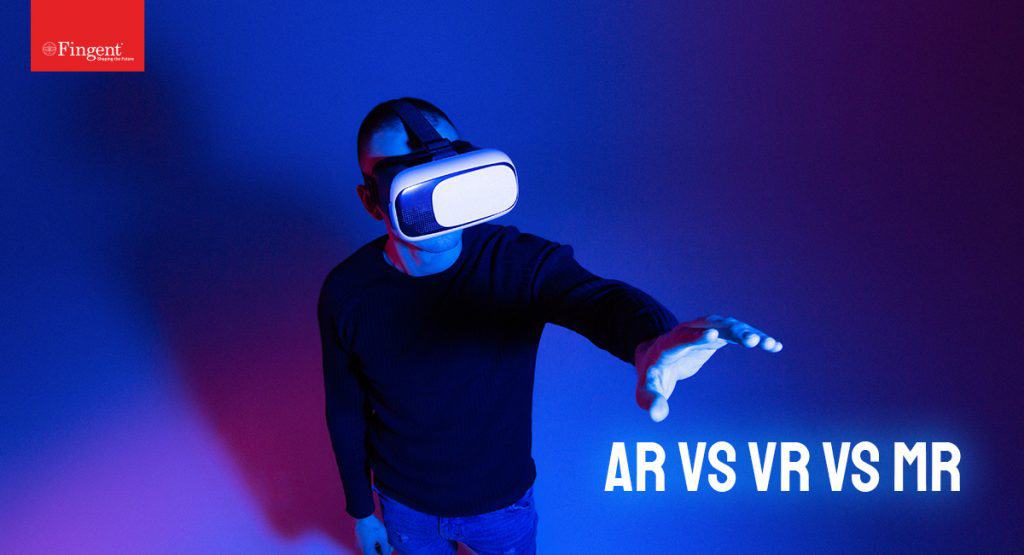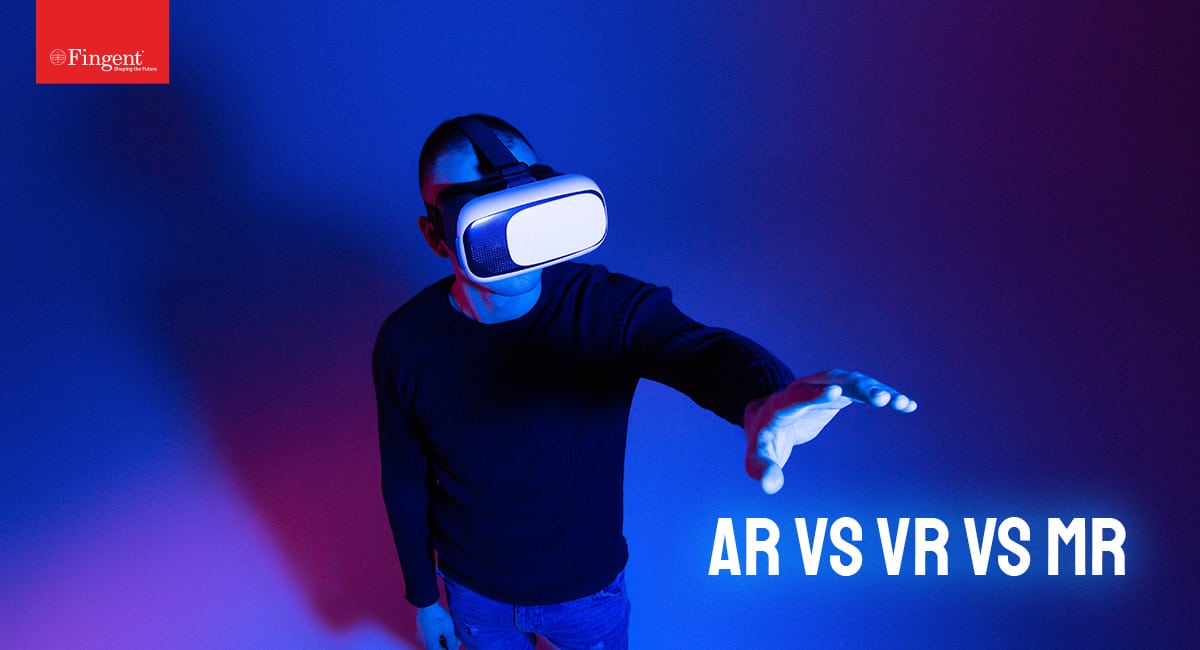 Benefits Of Using AR In Marketing
As stores closed their doors and people remained indoors, Augmented Reality has received a lot of attention over the last year and will become essential for retailers as stores reopen worldwide.
AR is bringing the in-store buying experience into consumers' homes. Consumers can now virtually experience how a cute summer dress, a pair of sunglasses, or sneakers will look on them. As a result, AR boosts the customer's confidence when buying online. AR is also an excellent solution for people who are worried about trying products such as garments or footwear that numerous other hands have touched before them. The technology allows consumers to make decisions safely, without physically touching sample products kept in the shops' display racks.
Read more: How Top Brands Embrace Augmented Reality For Immersive Customer Experiences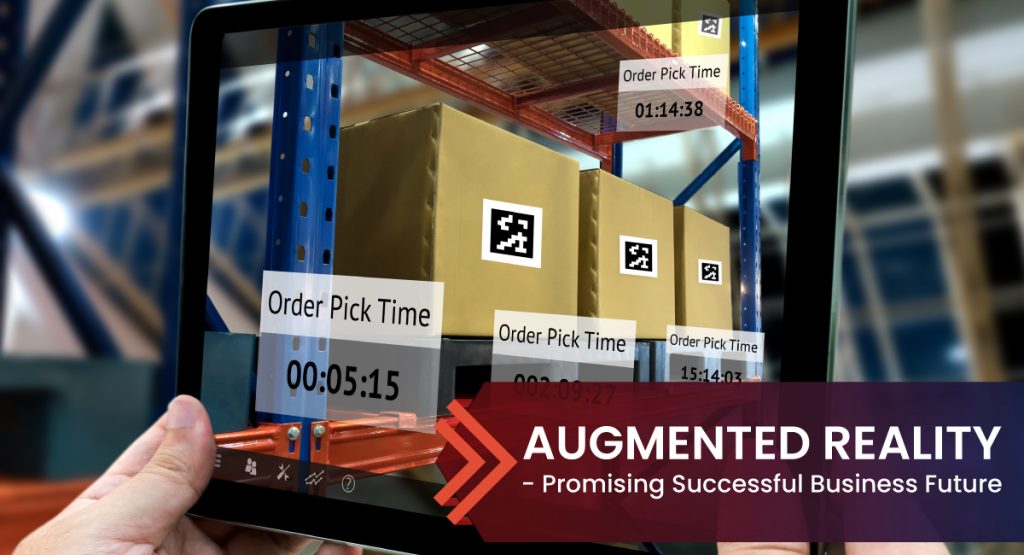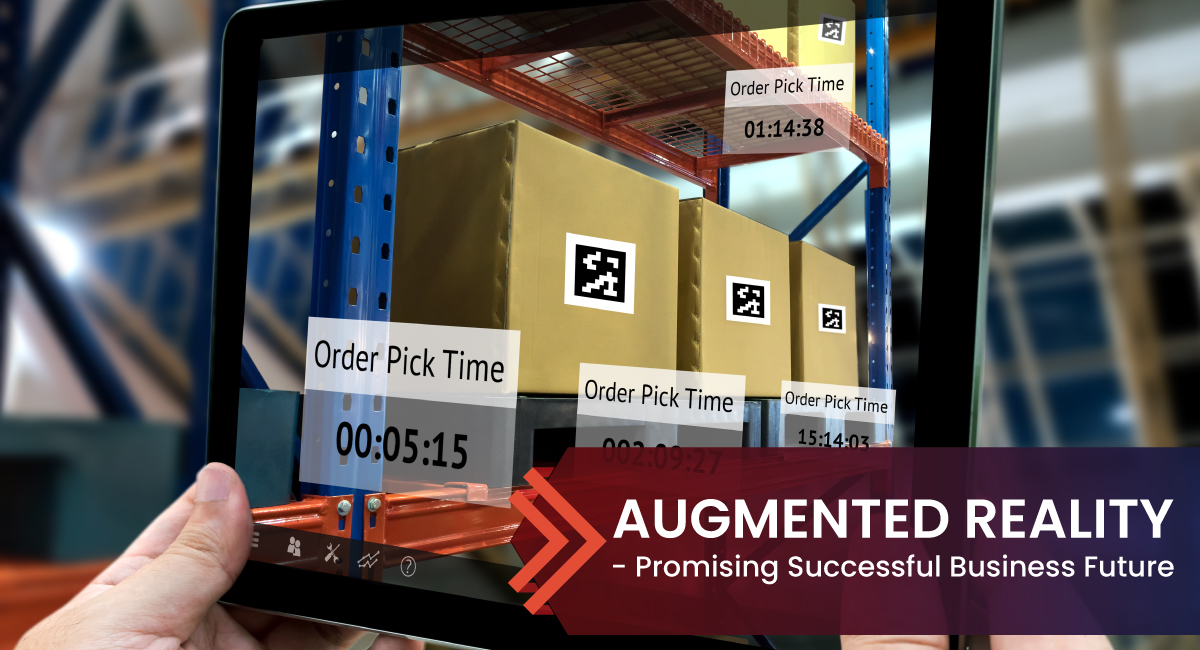 Sephora, a well-known cosmetic brand, has experienced great success with its Augmented Reality marketing strategy. The brand uses face recognition to help customers try makeup products before buying them in-store with their Virtual Artist app. Another example, Snapchat, which uses AR ads via snap filters.
Augmented Reality enables brands to show their customers what makes their products or services great instead of simply sending out marketing literature and thus allows them to connect with their customers better. This helps brands deliver memorable customer experiences and reduce costly returns.
Benefits Of Using AR In Experiential Marketing
1. Boost Sales
Let's assume that you decide to re-decor your room. You will probably go through magazines and even visualize the furniture in the desired spaces. However, most often, you end up achieving a completely different outcome than what was intended.
So, that's where AR comes into the picture. All you need to do is point your smartphone in the desired space, and you will be able to view (virtually) how your room would appear with all the desired items in place. This eliminates all the tedious trials and errors that can often lead to disappointing results. So, isn't this unique and immersive approach a great way to attract your customers?
Read more: What are 3D Web Configurators? How do they Boost E-Commerce Sales and Drive Customer Satisfaction?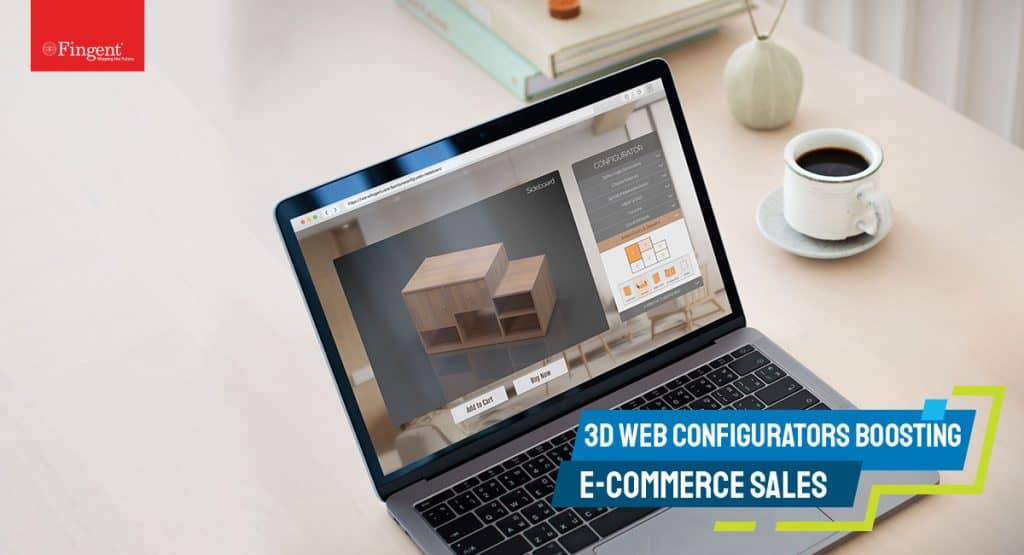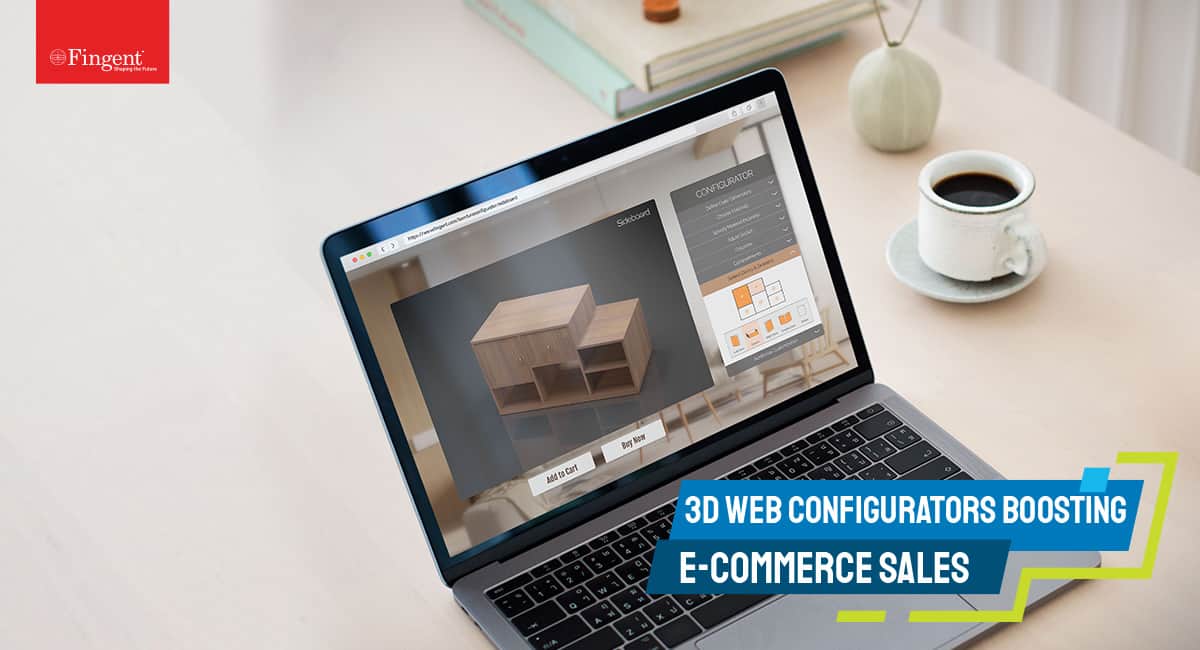 2. Save Unnecessary Marketing Costs
If you think that the new-age technology of AR and VR would cost you a fortune, you're wrong. With advances in technology, gadgets and other technology components are becoming cheaper. For instance, AR ads are more affordable than traditional mediums.
AR's targeted and personalized approach helps save up a lot from your budget compared to the conventional ways of communication. Additionally, it can be used for marketing campaigns as it is a highly efficient tool for advertisers.
3. Overcome Language Barrier
There's no denying that people are more attracted to visuals than texts. As a result, visual images seem to have a language of their own. Both AR and VR use visualization to their advantage and excel in the process of communicating through moving images. While you may need a language to operate at the base level, users can easily find what they are looking for using the multiple options available.
4. Make Content That Goes Viral In The Social Space
Given the situation we are living in, social media has never been more relevant. It has changed the rules of advertising, and everybody is adapting to it. Advertisers are leaving no stone unturned to ensure their content reaches every potential customer of their brand.
Both Virtual and Augmented Reality technologies have the potential to make your content go viral. It is not only engaging and entertaining but also fascinating. The content is compelling enough to attract people of targeted age groups and helps communicate the brand's message correctly.
For example, recently, Inphantry, a Boston-based digital ad agency, orchestrated an immersive AR pop-up exhibition in a Houston shopping mall. This was done to promote Nike's AJXX8 sneaker, its latest addition to the Air Jordan line. Customers were given challenges such as dribbling, jumping, etc., wearing the sneakers and the Jordan branded bracelet with an RFID chip to track their scores.
On completion of the challenge, the high-scorers could experience the Air Jordan pop-up museum and lounge. Additionally, the participants were encouraged to share their pictures (of their experience) on social media. This strategy attracted over 2500 users and created the much-needed buzz around the newly launched sneakers.
5. Conduct Virtual Events
The pandemic has wreaked havoc in our lives both physically as well as emotionally. Most people are still not open to the idea of going out in a crowd, even at the cost of missing something important. In such cases, AR and VR technology comes to the rescue. The immersive technology allows the audience to access desired events virtually. Considering the times we live, immersive technologies are indeed a boon!
AR and VR platforms enable brands to engage and launch their offerings by organizing virtual corporate events, expos, and conferences.
6. Fulfill Training Needs
If any of your products or services requires technical training to understand its aspects, VR technology is what you need. It provides a personalized and interactive experience where the user can understand the product/service virtually. Moreover, this approach is highly effective as it can be re-run multiple times.
Additionally, the user can practice using the VR headset for as long as desired. This reduces any operational risks that the user could experience while using the actual product and helps educate them about it skillfully. That said, using AR/VR technology for training your users is more fun than traditional training sessions.
Read more: How Virtual Reality Improves The Standard of Medical Education and Training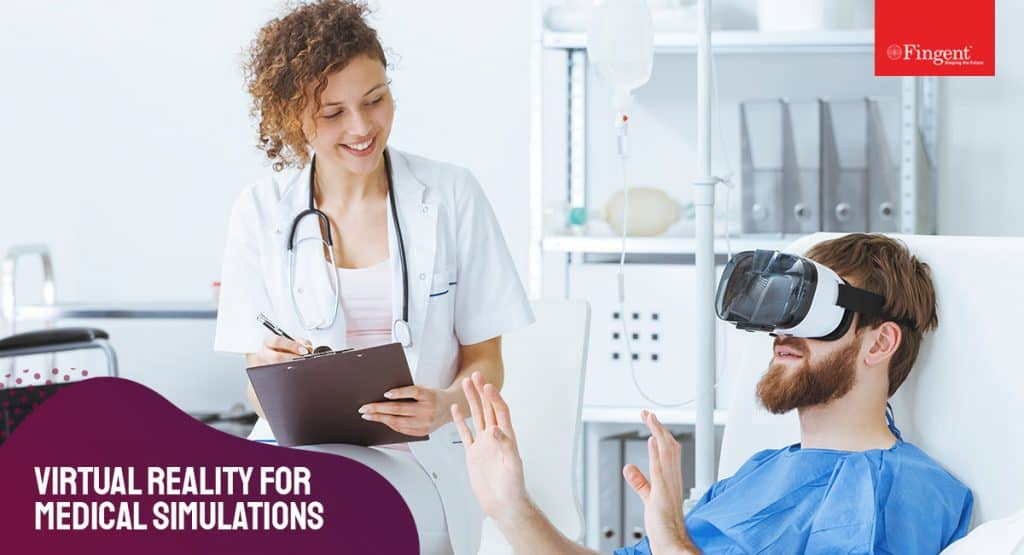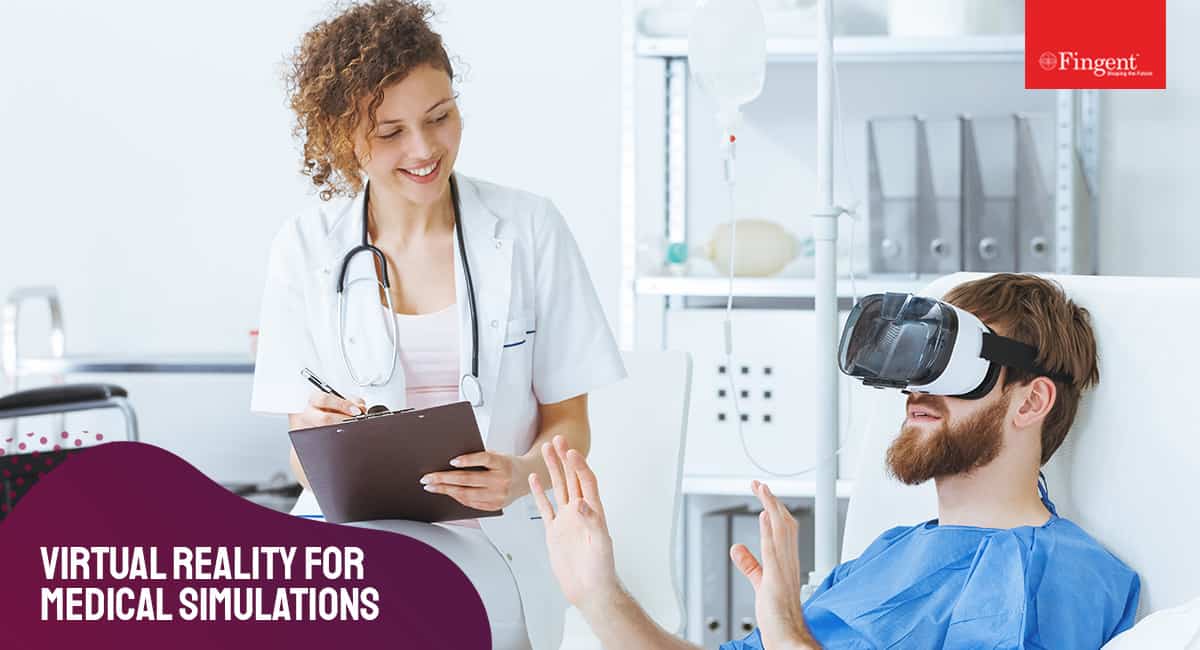 7. Enhance Customer Service
The main goal of any business is to ensure that their customers are satisfied and thus increase sales. AR and VR technology can help educate customers in a fun way and help them make informed decisions. This prevents any conflict of ideas that may arise in the consumer's mind. Thus, Augmented Reality and Virtual Reality help in increasing customer satisfaction and sales.
Scale Your Marketing Efforts With AR
Summing up, it can be said that businesses must earnestly consider using Augmented Reality to boost experiential marketing and create ground-breaking experiences that will set them apart from others.
If you're looking for a unique and one-of-kind opportunity for marketing and advertising, you can collaborate with Fingent. We offer immersive and interactive experiential marketing solutions using AR and VR. Explore our offerings by simply giving us a call, and we will be delighted to help.
Before I give a definite yes or no to this question, let's understand the concept of User Interface or UI.
Remember back in the days when owning a Gameboy was as good as an Xbox now, when 30 minutes of Super Mario Land was as intense as a game of graphically dense Far Cry 5 today? Or how uber cool it was to hit your favorite music on a Sony Walkman while you browsed through your myspace account?
Fast forward to 2019, where software is more intelligent and much better looking, even the older millennials cannot ditch their Xboxes to go back to the Nintendo DS nor can they return to myspace from Instagram. Did they love their Nintendos? Yes. Did they enjoy using it even though it wasn't as graphically demanding? Yes. Then what changed?

All thanks to better UI designers.
Related Read: The Power of UX and UI in Delivering Successful Digital Assets
What Is UI?
UI or User Interface is simply the link between your customer and your product. Whatever elements your customer can see, touch or feel to navigate through your product can contribute to the User Interface. Be it the mobile phone we use, the smartwatch we wear, the car we ride or the websites we use. Everything has a User Interface.
Talking about software, do customers really care what your software looks like or do they just want any platform to get their work done quickly?
The answer is Yes. Customers do care about the interface you provide. Are they aware of it? Probably not.
Psychologically, most users aren't consciously aware of the interface they use to navigate through the software. It is through their experience on your website that they decide whether to stay or leave. This is where the importance of User Experience or UX comes to play. A well thought of User Interface can subsequently lead to good user experience and can undoubtedly help you retain your users.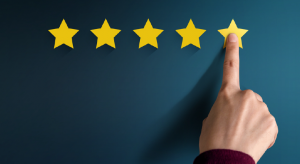 Here are a few points that you need to keep in mind when you design your next product to help you retain your customers/users.
1. Take Time to Research
This is one of the most underrated steps in the software design process. Many product teams focus on having the requirements in place and getting work started without "wasting" time. Little do we realize that spending those extra hours in user research and understanding the end user, can do wonders for your product.
Nowadays companies even consult with independent UX research companies that conduct user interviews, focus groups, personas, etc. for them. According to Forrester Research, a good user-centric design has proven to boost ROI and bring up conversion rates by up to 400%.
Moreover, in a study by the Design Management Institute, "design-centric" companies outperformed the S&P 500 by 211%.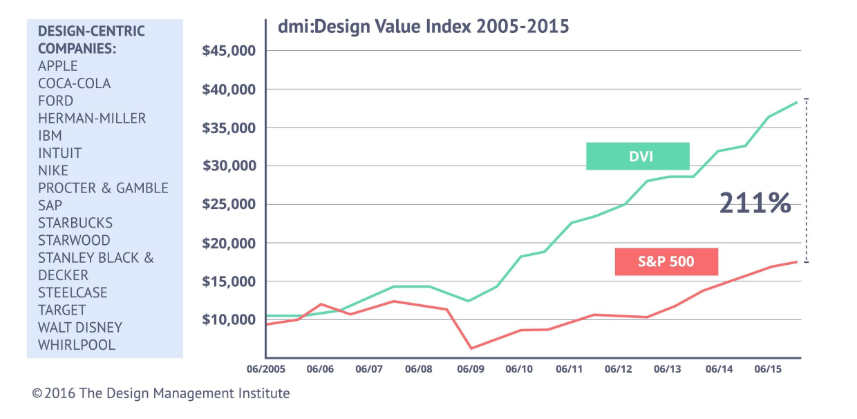 Source – The Design Management Institute
It is imperative that the product that is being delivered to users cater to their needs, accommodate their goals and reflect their behavior in order to make them use your product. A design that does not take into account what the customer wants will only prompt them to move away from your product.
2. Make Educated Decisions
Needless to say, it is absolutely crucial that design teams are aware of the latest trends in software design and are up to date with the current design principles. As a designer, you simply cannot afford to offer a dated solution to your user. So make sure your product team takes that extra step to study what solution your competitors are offering for the same problem and try to come up with a better solution.
This does not mean you need to go over the top with new ideas and designs. For example, a trash can icon is synonymous to "Delete" in the digital world and replacing that with any other fancy icon would only confuse your user.  
Some very well thought UI creations that come to my mind are
Charlie AI

Samsung SDS Flow

Airbnb

Bellroy

ESPN Sports Programming
3. Use a Style of Communication that Suits Your Audience
Understand your user base and use a communication style that best suits their age and interests. Say for a children's website or a fashion e-commerce application, a dull downbeat communication style might not sit well with your younger audience and could force your customers to move on to an application they can relate to emotionally.
On the other hand, a professional network like LinkedIn will require a precise and formal tone as the larger audience on it are strictly there for professional reasons.
Using a tone that makes sense to your audience is very important to capture their attention and build trust with them. Users like to know the "people" behind the software and the tone of your website does just that.
4. Consistency is Key
Like we talked about setting a communication style for your website, it is just as important that this style is maintained throughout the website. The importance of being consistent cannot be stressed enough when it comes to optimal user experience. Users tend to use applications that are consistent in their elements, color scheme, typefaces, and interactions.
Say, if your application displays notifications on a side panel, maintain all notifications on the side panel throughout the site. Believe it or not "Your users don't like surprises".
5. Include a Knowledge Base
Let's explain this with an example. Patrick wants to use your application. He loves the concept and the UI design. He can't wait to start using your app as he has heard it is perfect for his needs. But Patrick has no idea HOW to use your product. He searches for a guide to help him, but found none. Disappointed, he had to move to another application that had a detailed manual.
Now, losing a customer like Patrick is such a shame. Had you spent that extra effort to create a beautifully crafted knowledge base that explains every functionality and feature of your app, you would have retained millions of users like Patrick.
Understand what your users are looking for. If you don't want to maintain a separate knowledge pile for this, you can add all the information you want to show the user in the UI, by making it seem less like a knowledge base but more like an intuitive design. You could even integrate an AI bot to answer popular queries for you instantly.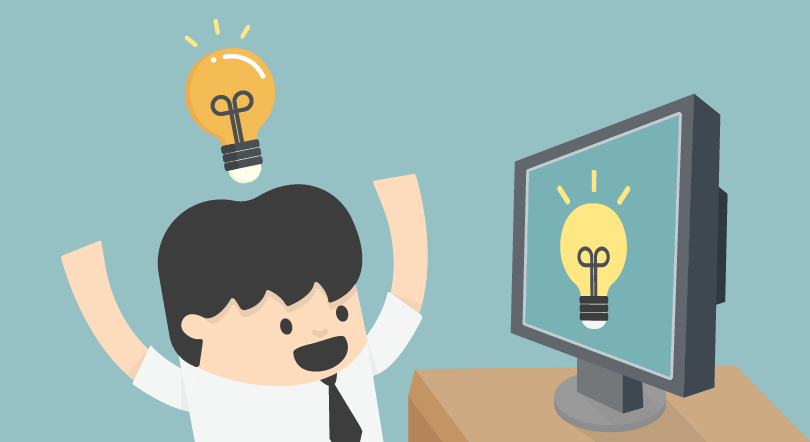 When customers are able to find answers to their questions easily and without having to Google/Quora for answers, the overall customer satisfaction increases and also increases user engagement on your website.
Related Read: CTOs Guide – How Robotics and AI Can Improve Customer Experience
6. Less is More Vs More is More
Minimalism isn't just a fancy word for lazy design. A minimalist design is a visual concept that seeks to embrace simplicity in design, in order to rope in users only towards what is most important.
When catering to a mature target audience, minimalism can be more attractive than a page full of creative design elements, sliding panels, glittering headlines, and modish popups. If your aim is to urge your customers to focus on a particular set of products, minimalist design is the path to choose.
However, it is crucial to understand your customers here. A minimalist design may not work as well for software designed for children, like an educational game. Younger audiences probably would not understand the aesthetic that you are trying to create and may move away to a more attractive website.
7. Improvise and Adapt – The Secret Sauce of Software Design
This is probably THE most important point that businesses need to keep in mind in order to retain their user base for years.
According to a survey by Skype, Adobe, Norton, and TomTom, less than half of the technology users do not like to upgrade software when they should. The simple reason is that people are comfortable with the way things work and do not want to risk getting an update until it's proven to work for someone else.
On the contrary, users are attracted to new features and functionality as well.
So how do we ensure our software stays on top of its game to an audience that are hesitant to upgrade but wants new stuff too?
Let's look at the case study of a simple messaging software.
Starting with a messaging platform to simply connect with friends and family via text messages, the team introduced push notifications on mobiles to ensure messages are received even when the application is not running in the foreground. Once the application garnered a few users, more features like photo and video sharing were added and while they were at it, some edit and filter features were included too. Once the application turned out to be an indispensable communication tool for its users, they added voice and video call features.
At this point, users were receptive to all these subtle changes because they hadn't realized that the application as it was in the beginning, had completely transformed into something much bigger. As far as the customers knew, their experience on the application was flawless. Once the users were comfortable with the current working, the team added group conferencing and even payment integration. Finally, what started as a simple one-on-one messaging app had the potential to replace at least 4-5 apps that were needed every day.
This is the story of how the messaging giant "WhatsApp" increased its user base from a humble 250,000 users to more than 1.5 billion active users standing right next to Facebook and YouTube.  
Takeaway – Start by building trust with your customers. Be attentive to your customer's needs and incorporate improvements without overwhelming the users.
Some popular applications that have evolved into tech giants over time are
Google Suite

Adobe Photoshop

Amazon

Windows

Android

SAP

iOS
Knowing how to improvise and adapt is the reason these intelligent businesses remain relevant in the market for years.
Related Read: How AI is Redefining the Future of Customer Service
Summing Up
Coming back to the beginning of this article, we asked you why millennials are unable to switch back to older technologies even though they enjoyed the UI at that time. Gameboys for one, were well researched, were consistent, came with a detailed manual and had a great design given the technological limitations of that age. Where they failed to deliver was improvisation. Users are always looking for the next big technological breakthrough.
To stay on top of your game, you must be open to enhance your product for improvements and cater to the continuous cycle of changing customer demands. Product teams should focus on providing users with a flawless experience, be it through the user interface, functionality or customer service. A user-friendly UI is a catalyst for building good relationships with your customers. Retaining your users become easy when you have earned their trust by consistently meeting your customer's expectations.
By building sustainable software that sees well into the future, we at Fingent, believe our partners deserve the best that technology can offer. Feel free to contact our consultants to get an insight into how we work to deliver your dreams.
Customer Experience or CX may be the single most important factor that could make or break a business in today's customer-centric market. A good product, a great marketing team, and competitive pricing can all amount to nothing if the customer experience isn't up to the mark. As more and more businesses head towards brand transformation, it is vital that they keep the customer experience at the center of things.
In this blog, we will discuss why a memorable Customer Experience is key for brand transformation and how you can achieve it for your business.
How Important is Customer Experience?
Before we get into the importance of customer experience, let's have a look at what that term really means.
Gartner defines customer experience as "the customer's perceptions and related feelings caused by the one-off and cumulative effect of interactions with a supplier's employees, systems, channels or products."
A take on the definition of what a customer has come to mean today was brought out in this interesting article: "In a connected business reality, everyone in the ecosystem of your business is a customer: from employees and investors to partners, buyers and their networks, including the various players in the value chain from manufacturer to end consumer and back. In other words: all stakeholders."
Customer Experience then is much more than achieving customer satisfaction. Everything a brand does play a part in forming the customer experience. A study by the Temkin group brought out that CX is made up of three components – success, effort, and emotion. The study showed that out of all the three, emotion played the most significant part. Affecting the emotions of customers through a concerted effort by the brand is what customer experience management is all about. Does it pay off? Definitely. As the study goes on to show, "companies that earn $1 billion annually can expect to earn, on average, an additional $700 million within 3 years of investing in customer experience."
The benefits of Customer Experience extend to much more than revenue, though that is a pretty great factor in itself! A Walker study found that customer experience will overtake price and product as the key brand differentiator by the year 2020. This is of prime importance in brand transformation as the key goal of this transformation is to differentiate a business from its competitors and get ahead of them.
Related Reading: Find how Robotics and AI can help improve the customer experience
Ways to Enhance the Customer Experience
Ensuring that Customer Experience is the best it can get is a complete discipline in itself. Customer experience management (CEM or CXM) is the function that works towards streamlining every interaction between an organization and its customers. The goal is to foster brand loyalty in customers by ensuring that every touch point in the customer's journey with the brand is satisfactory. The Customer Experience must be memorable and for the right reasons.
The most important factor in creating a good CX is to have a 360-degree view of customers.  Starting from there, the customer's journey is optimized at every point to ensure a consistently positive experience. Consumer research, a thorough knowledge of market conditions, and an organization's culture, vision and mission are some factors to keep in mind when designing a customer experience strategy for your business. This will ensure that the strategy takes into account all departments in the organization and not just those in customer-facing roles.
Customer Strategist Journal lists six key areas of the digital customer experience:
Reachability

Service convenience

Purchase convenience

Personalization

Simplicity and ease of use

Channel flexibility
If you notice, many of these key areas are linked to the channels used by customers. The Genesys State of Customer Experience research brings out that 83% of consumers say the ability to move from one assisted channel to another, such as moving from web chat to a live conversation, is desirable. However, only 50% of businesses support such cross-channel interactions. This is definitely something to be considered. Let's look into this in detail.
Unlike a few years ago where customers would communicate with brands either through email, telephone or directly visiting the company, today's connected customer has various channels at their disposal. Websites, Facebook, Twitter, Whatsapp, and public forums are being used to contact and interact with brands. They expect customer service to be available and top notch in all these channels. This makes the brand transformation complicated, as delivering flawless customer service through every one of these platforms is challenging to say the least. If you fail, you know they are going to switch brands, which are available at the next click.
Channel Switching is another related challenge. For example, a customer could raise an issue through email and then request for escalation through a call and leave negative feedback on social media. The customer would expect the brand to be aware of his/her different interactions, respond and resolve the issue satisfactorily.
This challenge can be addressed with a few measures:
Centralization of interactions and data

This gives all customer-facing executives the necessary information to deal with issue no matter which platform is used.

A unified stand

The goal is to make the customer feel that it is one conversation, even if they are talking to different teams. This requires all teams to be equipped with the resources, information, and vision to show a unified stand and represent the brand consistently.

Engage with customers on their terms

Customers prefer using different channels according to their convenience. They will not appreciate being directed to the channel that is convenient for the brand. This makes it important to identify and respond to them in their own terms.
Related Reading: Check out other blogs to know how a streamlined workflow can improve customer service.
Apart from addressing Channel Switching, there are a few important measures that brands need to keep in mind if they want to deliver a seamless and satisfactory Customer Experience. Here's listing a few of them.
Go Mobile

The Genesys report showed that "when interacting with a business for service and support, 78% of consumers surveyed use a mobile device. And that number jumps to 90% when working with millennials." This makes it extremely important for brands to provide mobile-optimized solutions including apps, which focus on ease of access and interaction with the brand.

Weave CX into your entire structure

The goal of Customer Experience must be all pervasive throughout the organization. A customer experience strategy must be designed and weaved into the core of your business. Your vision and mission must include this commitment. An example is Dell Computer. Their mission is "to be the most successful computer company in the world at delivering the best customer experience in the markets we serve." Employees have this on their ID cards and every bulletin board in every office has a sign that reads "The Customer Experience: Own It." 

Know your customers

Understand your customer completely. Use technology to its fullest to derive insights into customer behavior and demographics. Getting detailed and actionable insights will help you plan your customer experience strategy effectively.   
Personalize! Personalize!
The most important aspect of getting your Customer Experience strategy right is personalization. Hyper-personalization is what the customer demands, and it is vital for brands to adopt measures to ensure this. At Fingent, we help brands build custom applications and solutions to achieve this for their customers. Let's talk.