Tag:
small business finance platforms
The Future of FinTech Looks Promising: Here's Why!
The COVID-19 pandemic has caused significant disruption and has also cast doubts on the future and growth of the FinTech industry. Despite the devastating impact of the coronavirus pandemic on the global economy, FinTech leaders remain cautiously optimistic about the industry's growth. They forecast that as people, businesses, and leaders tackle the ongoing outbreak of the pandemic, market fluctuations will experience stability. As soon as the crisis situation is settled, the market is forecasted to start experiencing growth. FinTech solutions are foundational to how we transact in the current scenario and tackle the future market. It is vital for financial institutions to up their game to deliver smarter, quicker, and safer solutions. 
What are the upcoming FinTech opportunities that will impact everything in the financial ecosystem? 
The 'Digital-Only' Era
1. Digital payment services 
The coronavirus crisis has brought the significance of cash management to the forefront. There are massive technical and fundamental shifts taking place that are quickly becoming the new normal. Digital-only banks are one of the many such shifts and they increase efficiency and convenience. Nobody is expected to visit the bank physically, stand in long queues, and go through a lot of paperwork. With digital-only banks, you can create an account or transfer money at a location and time convenient for you. Some of the amazing features of digital-only banks are a quick review of account balance, account transaction history, bill payments, and real-time analytics. They offer P2P payments with no transaction fees. They also offer Ethereum and other cryptocurrency transactions. Digital-only banks have a deep connection with technologies such as blockchain.
Read more: How Digital Finance Could Boost Growth in Emerging Economies 
2. Digital lending 
Digital lending is one of the FinTech opportunities that's prospering while shutdowns and layoffs across the globe resulted in a cash crunch for most individuals and households. Governments have provided some help. However, it is largely left up to financial institutions to provide loans to individuals and businesses. Fintech companies perform better than their traditional counterparts in the lending segment by leveraging AI technology. They can use AI to screen applicants and rate their credit-worthiness. It allows loan applicants to secure loans quickly and conveniently. 
Financial institutions must partner with FinTech application development service providers to leverage self-service, multi-channel digital lending processes. This includes loan processing, screening, collection, and credit scores. As an end-to-end process, it will provide customers with a smooth onboarding and approval lending experience.
3. Digital investing 
Retail investors around the world are more active in the stock market now than ever before. Access to information that was previously restricted to more advanced investors, has fueled an exponential increase in retail investing. This trend will continue.
Read more: FinTech Innovation: What Is In-Store?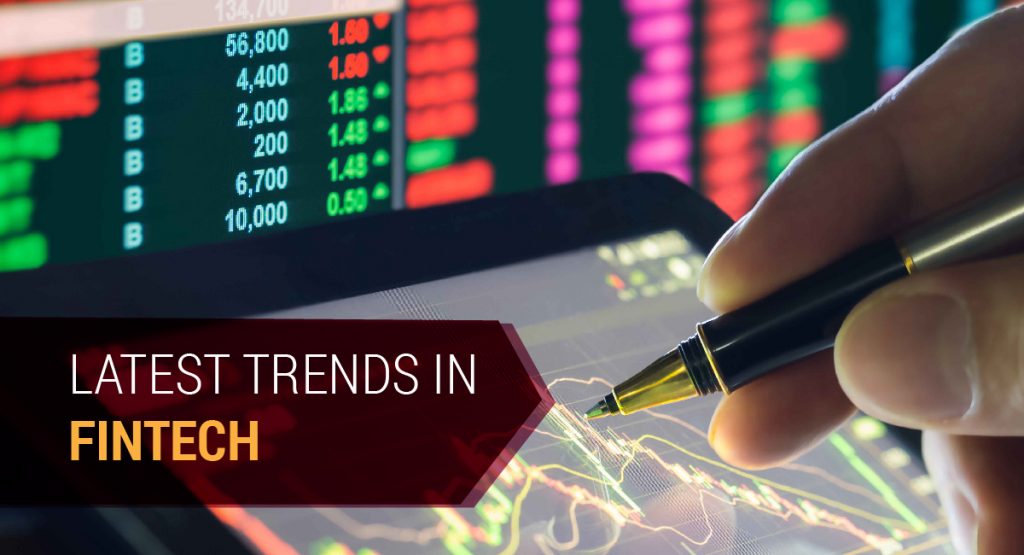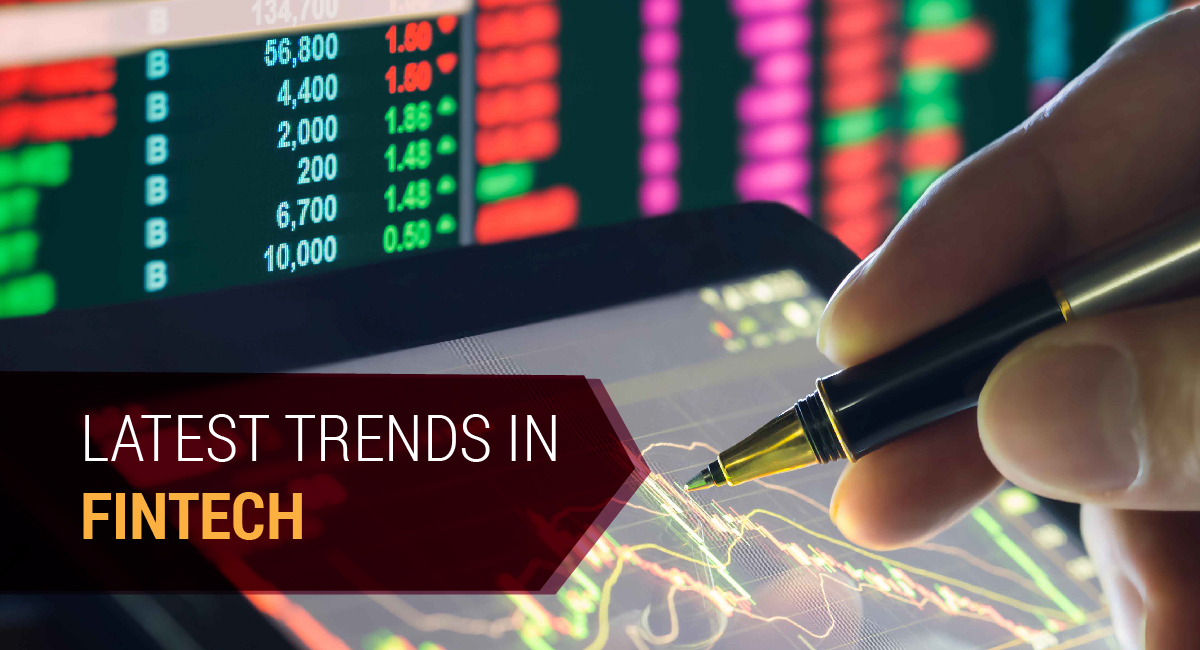 The Era of Blockchain Technology 
Identity theft and fraud have been the bane of financial institutions for many years. Blockchain technology plays a crucial part in saving the industry from these problems. The rapid growth and adoption of blockchain is making it an integral part of financial institutions' operational infrastructure including digital payments, trading shares, smart contracts, and managing identities. Blockchain features such as global reach, speed, and security are motivating its faster adoption among financial institutions. 
Companies must build trust and display transparency in contracts and the supply chain. Using blockchain helps them gain visibility throughout the supply chain. It also takes care of quality control and performance benchmarks. It is crucial that financial services quickly adopt blockchain into their systems and search for opportunities to increase FinTech partnerships. 
Read more: Leveraging Blockchain Technology to Transform Supply Chain Industry 
Impact of Regulation
Regulators are needed to balance innovation with customer interests. Regulators have been proactive in helping businesses deliver greater customer value by defining data privacy rules. This has fueled a massive shift in how people spend, buy, save, borrow, and invest. Given the enormous innovation in this sector, the FinTech arena is divided into five broad categories:
Deposit, lending, and capital raising

Payments, clearing, and settlement

Investment management

Insurance

Market support
We know that compliance with regulations will become mandatory for banks. This makes it important that banks adopt a flexible and robust digital strategy in order to solve regulatory challenges. Leveraging digital transformation and FinTech innovation will help banks to evolve as a modular body that becomes highly responsive to political and social pressures.
Read more: Digital Transformation in Financial Services: All You Need to Know!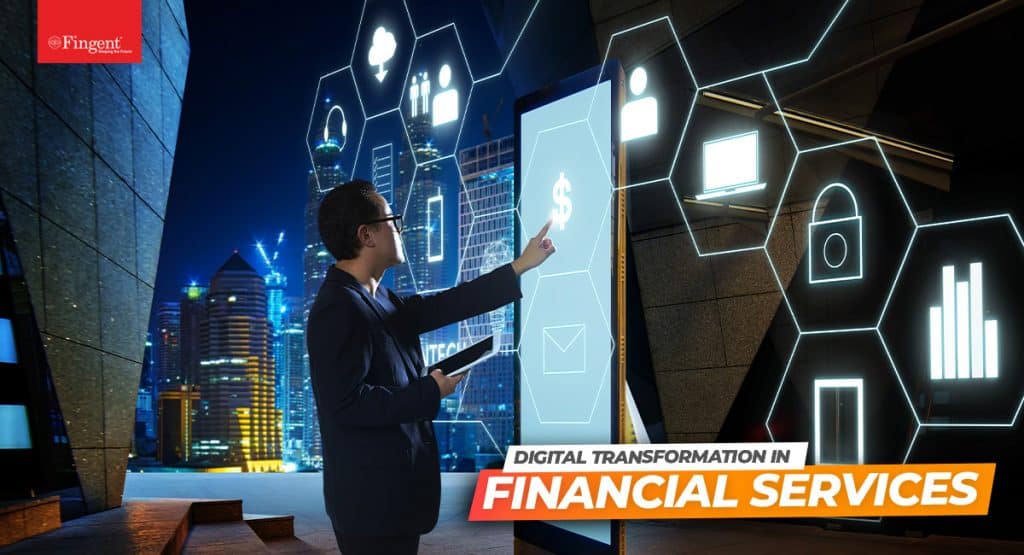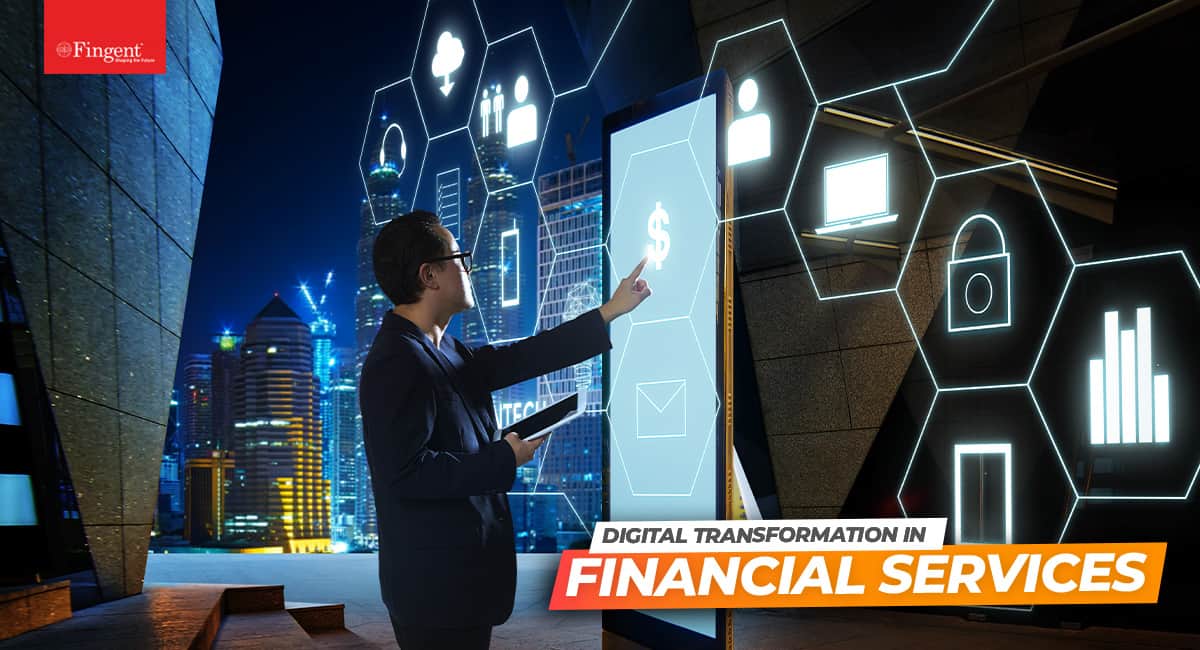 Robotic Process Automation
Robotic Process Automation (RPA) can automate repetitive processes in banking, insurance, and other financial services. This will lower the risk of common errors and inefficiencies while increasing productivity and ROI. RPA does not require programming. Efficiently programmed software robots can automate repetitive processes. Intelligent automation technology goes a step ahead to observe human actions and automate directly, the entire process. IA can be effectively used in the administrative section for the customer onboarding process, risk assessment, data analysis, security checks, and more. 
Read more: How Robotic Process Automation Is Revolutionizing Industries? 
What must you do to take advantage of these opportunities? 
Here are a few things you can do to leverage the massive opportunities made possible by the digital-only era:
1. Infrastructure
Financial institutions must invest in the right technical infrastructure. With multiple technology options available in the market today, it is imperative for financial institutions to make the right decision based on the company's needs and objectives.
2. Market proposition
Develop a clear market proposition. You must partner with FinTech companies to develop robust and scalable apps. Having them as trusted advisors will help you retain your customer base. 
3. Partnership
Before partnering up with FinTech companies, you must examine their needs and plan on how they want to execute them. This will help you derive greater benefits from the partnership.
4. Product hierarchies
Incorrect product or service information can damage the good reputation of your company. Have a clear definition of products and services and outline their use and cost. This will minimize reputational risk and maximize the opportunity to retain and acquire customers. 
5. Switching 
Most bank customers may want to switch their accounts. You must allow switching and help your customers to switch seamlessly between products. 
6. Educate your customers
Your customers may not be aware of the digital services you provide. Hence, it is important that you educate your customers regarding the use, safety, and implications of your digital technology. 
Read more about our Case Study: How Fingent enabled NEC Financial Services to take advantage of the FinTech revolution?
Explore FinTech opportunities
Access to data presents new opportunities for growth. With continuous technology penetration, financial services will see steady growth resulting in the expansion of FinTech. In many ways, FinTech contributes to the revolutionization of the financial sector and the way customers interact with your business. It offers your customers a hassle-free experience and helps your employees to be more productive. 
Read more: FinTech: Safeguarding customer interest in the post-pandemic world 
FinTech will help you keep your focus on customer experience and personalization that can drive user loyalty. For a technology partner who will get you to reach new heights in this new era of Fintech, call us!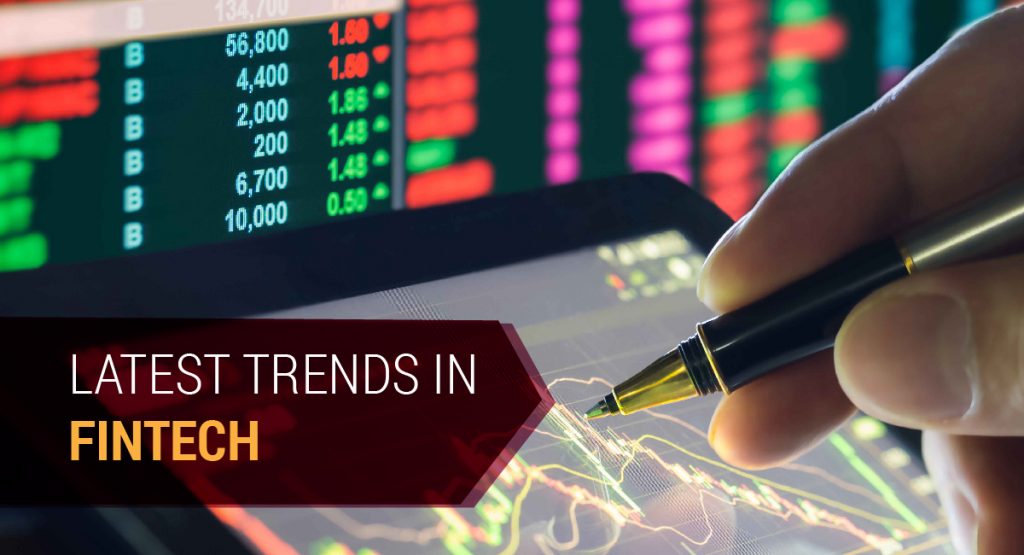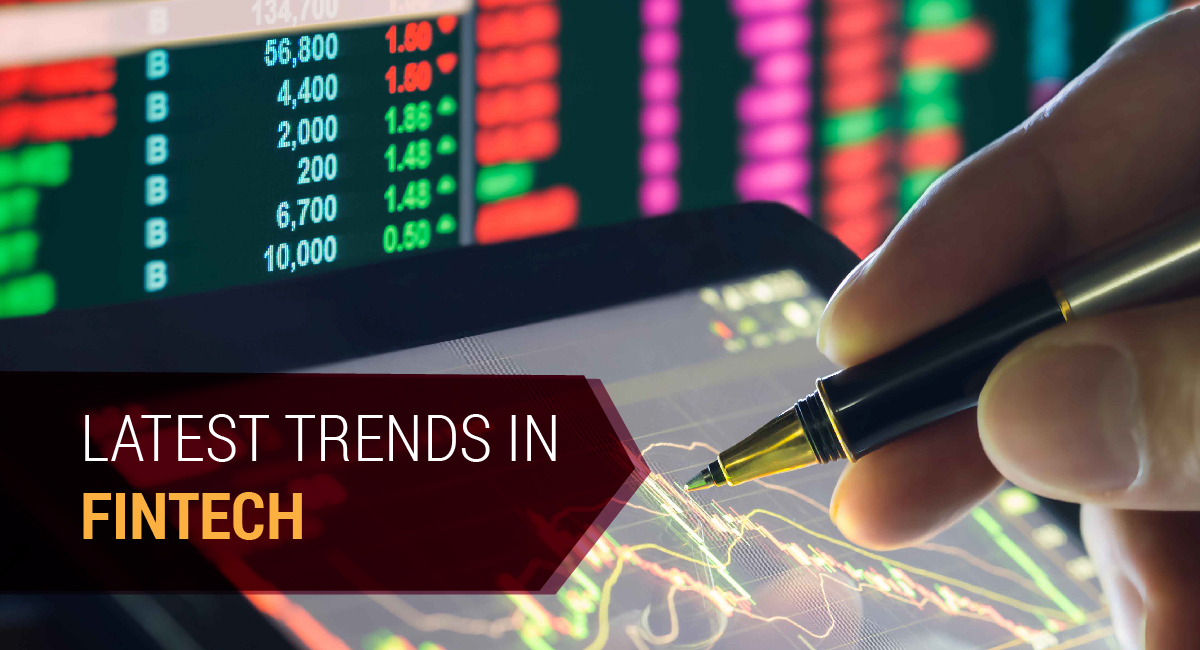 What Is Next For Financial Technology Innovation?
User Experience is the King. The more demanding UX gets, the higher is the rate of fintech innovation. Until recent years, the FinTech industries had seen growth in mobile banking and increased technology investments. For instance, Mastercard is a rapidly evolving FinTech innovation, and its overall investment is estimated to be $16.6 billion. 
In this regard, it is required that Governments take up a holistic approach to create business environments to enhance FinTechs. FinTech firms not only provide new market solutions but also increase the efficiency of the banking and financial industry verticals.
Regulatory Barriers For FinTech Innovation
Hedge funds, personal loan providers, and many other firms in the financial sector can be developed by preventing regulatory barriers that slow down FinTech innovation. In the recent past, the following were some of the potential barriers to the growth of FinTech innovation:
Technology – For a company to be successful, it needs to know which technology would be beneficial for them. For instance, online trading provides people with access to their profile from their smartphones or computer systems. This is an example of a trial and error method in technology solutions that can be a potential barrier to some industries.
Capital – Emerging markets need good investors. Top investors hesitate to invest in new markets. The market in which you operate is another key factor. There must be a streamlined system of funding to disrupt this barrier.
Degree of Market Play – It is important to get a significant level of trust in the market in order to get close enough to banking institutions. Such high entry pressure is another potential barrier.
Numerous Mobile Banking Services – There are multiple mobile banking applications on the rise that allow account management and other financial transactions online. This becomes difficult to choose between the lot.
Increased Technology Investments – According to recent research on 

FinTech Global

, the investments have doubled from $19.9 billion to $39.9 billion. FinTech attracts numerous investors who are interested to invest in the latest technology trends.
Related Reading: Check out the future of Artificial Intelligence in Investment Management. 
FinTech Innovation: What's In Store For The Future?
The future of FinTechs largely relies on technology breakthrough ideas. Let us look at the major drivers for FinTech Innovation:
'Regulatory Sandboxes' To Understand Regulatory Boundaries
The idea of a 'Regulatory sandbox' was initiated back in 2015 in the UK. The purpose was to speed up the product development of FinTechs. The purpose also included establishing quick launch cycles. Companies allow testing of their solutions in a controlled environment. These regulatory sandboxes allow testing for a specific duration, say 6 months and is performed without the regular imposing of regulatory costs and difficult procedures immediately. 
With this, the innovators can test their solutions and see the possible regulatory boundaries that evolve. This can also help firms make critical decisions on regulating new solutions and services in the future. 
Some countries like the UK promote additional environments for sandboxes such as tax policies for creating business solutions, tax deductions, training, regulation, protection of rights to do business, etc. 
Right Solution: Enabling FinTech innovations, need the solving of numerous challenges by market governments. FinTech can be supported directly. Early adoption of FinTech and incorporating policies, improving digital connectivity, implementing payment channels, etc., can be done to create a FinTech enhanced environment. 
Customer Service With Better Technology For Increased Value
Firms that provide global services require the help of technology to increase their efficiency and largely reach their customers. Financial establishments require a medium for easy communication with their customers to provide a better user experience. 
Different industry verticals can look up to technology for operating with reduced costs and better business processes. This brings upon good prospects for FinTech innovations. 
Right Solution: Providing good customer experience requires technology implementation. It can help streamline various business workflows and also increase business value. 
The best solutions that can be leveraged from technology is as follows:
1. Artificial Intelligence: Customers need better UX. Businesses have realized that chatbots and other AI integration in their services increase value. In addition to reducing the workload of employees, optimizing expenses, managing resources, and many other huge benefits, it also gathers large volumes of data to provide critical insights for businesses to make important decisions.
2. Blockchain: To be able to record transactions without the intervention of a central authority is the power of most of the cryptocurrencies. FinTechs on Blockchain has been the most disruptive technologies in the financial industry verticals. Blockchain is the most suitable medium in which (AML) Anti-Money Laundering can be applied. Blockchain technology offers faster transactions, greater anonymity, and better data management.
3. BigData: There is no bigger tool than BigData that banks can leverage to provide a better service to customers. There is approx. 2.5 quintillion bytes of data being generated across the globe. FinTech companies can leverage BigData for use in customer segmentation, managing risks, detecting fraudsters, better compliance and by offering personalized services. 
Digitizing Industries For Increased Value
FinTech Digital Revolution provides new innovations with the digital offering for financial services. Current technologies have proven to be very effective and powerful to safeguard transactions. Another benefit is that the transaction costs are considerably lower with the decentralization of blockchain which has made FinTechs reasonable. 
Cryptocurrency along with the evolving FinTechs shape the whole economy by building layers of new business models.
According to the latest Statista reports, FinTech adoption rates were as huge as 69 percent back in 2017 which is 2018, the total investments touched $111.8 billion. 
Sharing Of Technical Know-How Among Various Industry Verticals 
Financial Institutions and FinTechs can both benefit from sharing of technical knowledge. Financial service companies can scale and traditional banks can improve innovation and also reduce costs out of leveraging technology trends. 
Related Reading: Increase efficiency and streamline workflow to improved customer service.
Traditional banks can leverage their huge data assets which in many cases remain unutilized. Data sharing can be performed with transparent terms that can help manage risks, provide enhanced customer service and provide cost-effectiveness. Banks thus obtain the chance of increasing revenue and FinTechs get access to a huge customer base. 
There are many more strategies that FinTechs have to improve their customer base and operating efficiencies. To find out how many more aces FinTechs have up their sleeves, drop a call to our IT experts and strategists right away!
Whatever the kind of business you run, the one thing that you need to take care of, no matter what industry you are in, or what kind of customers you have, is the numbers. I'm talking about the revenue, expenses, overheads, purchases, sales figures, inventory and profits. All of these numbers are equally important for your business and you need to pay equal attention to them. Having proper resources to obtain the detailed and accurate financial data anytime you require is critical for the CEOs, managers and other high-level authorities in any business.
Such accurate data is extremely essential for the smooth running of your business as well as for planning its growth. But sometimes, it can be a hard task to achieve, considering the amount of work that managers and CEOs like you, deal with nowadays. And while this holds good in case of any size of business, small business owners especially, often need to focus on the day-to-day affairs and activities of their business, making it harder for them to see the bigger picture. At the end of the day, if you don't keep a close eye on your business, things will go haywire and slowly you will find your business slipping away from you.
Now, if you are thinking of diversifying your business, or moving into a new market or even selling your business, then you might need a lot more than those daily figures I mentioned above. As a matter of fact, it is when your business is ready for the next phase or stage of growth that the bigger numbers come in handy.
So what can you do to crack this situation and take steps to ensure a successful future?
The answer is Financial Management software. Let's see how it can help your business.
The numbers that matter
When your business is at the turning point to a new direction, like for example, when you are raising equity for a new venture, there are some numbers that are more important.
The basic point here is that anyone who is looking to invest in your business will obviously want to ensure that their money is in safe hands. And for the same reason they will want to know information related to your company's finances like:
History of financial statements
Personal financial statements
Business plan
FICO (Fair Issac Corporation) score
Tax returns
Commercial collateral
Business forecast for the next 4 to 5 years
Guarantor details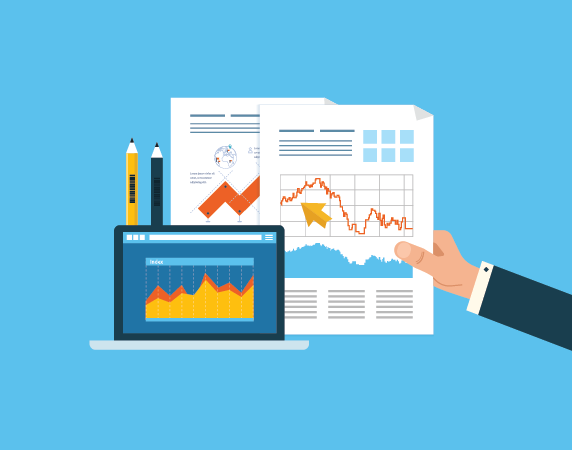 Putting together this kind of information can be a pretty time-consuming task, that can take weeks or maybe even months. And at the end of it, you need to present it all in the right manner. So, manually doing all these might not be quite feasible for a busy small business. This is where Financial Management software comes in handy. It can help you keep track of all finance related information over several years. It can give you all the required information easily with the help of insightful reports that can be generated, and can be presented perfectly as well.
That said, here are some other benefits of financial application platforms for small businesses:
Turns your numbers into useful insights – The right financial management software will help you visualize your business, as it is, and also what it used to be and what it could be in future. This helps you analyze and monitor your business, to ensure that it is on the right track. Hence, numbers this way actually make more sense to you, than when put in the form of endless tables and figures. It also helps you identify the strong points and weak points of the business clearly.
Cheaper than a CFO – Small business owners often consider hiring a Chief Financial Officer (CFO) for their diversification or fundraising purposes. Although this may seem like the easier way to go about it, the fact is that CFOs don't come cheap. Most of the time, the cost of their knowledge, skills and expertise might be way more than what your business can afford. Financial software, on the other hand, cost way less and yet have all kinds of benefits.
Take it home – OK let's face it. Reviewing finances is not so much of a fun task. You may want to cut yourself some slack and take your time for it. But, ordinary finances have to be taken care of from the office front as that's where everything is stored, right? Cloud-connected software on the other hand, allows you to take your finance documents home with you or anywhere else you want. You can do the work at your convenience, that too, without having to stay overtime.
Accumulated business knowledge – While hiring a CFO, you get the knowledge and skills of just that one person. A financial software solution can provide you with the value of accumulated business knowledge of many such CFOs. It's basically a knowledge chest, which gives you all the information and insights relevant for analysis, over a period of time. And you know what that kind of analysis is worth for your business.
Save time – When it's time for you to gather all the financial information required for your fundraising, or for turning your venture into a new market, or even something as simple as your annual tax filing, think of the stress that you face. You will be spending days and nights in your office, because it requires a lot of time. With a financial application platform, you can do the same job in much less time and with much less effort, not to mention stress. It is all already there in the cloud, all you need to do is generate a few reports with a few clicks. That way you get way more time to concentrate on more important activities of your business.
Learning in the process – Financial analysis is a tough job to do and you can't pick up the details in a few hours or minutes. A good financial application platform can help you learn in the process of managing your finances, by explaining everything, from the output to the process to the terms, in a clear cut manner. It also keeps everything transparent, which helps you understand things better.
Now, it's not enough to just get a financial management software deployed, import all your accounting data and see the results. You also need to act on them. Meaning, you need to take appropriate decisions based on those results. A good software system, will provide you with all the necessary information and will give you an overview of your business. It will help you make better, more informed strategic decisions. Take a look at, guidelines for choosing the right financial software for your business.
Most small businesses lack the understanding and knowledge that is very essential for their business to grow. But it's something that comes as a consequence of running a small business with all its pressures and hassles. Hence, it is a huge issue that stops many small businesses from growing. The right financial software can give you all the relevant insights and show you the bigger picture. It allows you to plan the growth of your business, almost like a virtual CFO.
Talk to our experts to set up the perfect financial management software for your business.