Business Intelligence in Finance becomes the most trusted aide of the modern CFO. Here's how BI helps finance teams to leverage insights and drive the business forward.
Business Intelligence In Finance: A CFO's Most Reliable Tool
In 2020 alone, 64.2ZB of data was created or replicated by many industries. However, 73% of the enterprise data is left unused for business analytics and intelligence. Several studies prove that business intelligence in finance enables enterprises to reap ROI and profitability and boost customer retention. In one of its recent reports, Tech Jury reveals that effective utilization of big data allowed Netflix to save $1 billion per year on customer retention.
Is Business Intelligence worth putting time into? If you're a CFO, then it might be a good idea to investigate this further. After all, time is worth money, and BI does come with costs.
In our experience, we know that it is worth it. A CFO can use BI to harvest business-critical insights and drive value through process improvement. This blog presents some key facts that show why Business Intelligence in finance is crucial for CFOs.
Read more: How Odoo ERP Helps Leverage Business Intelligence and Data Analytics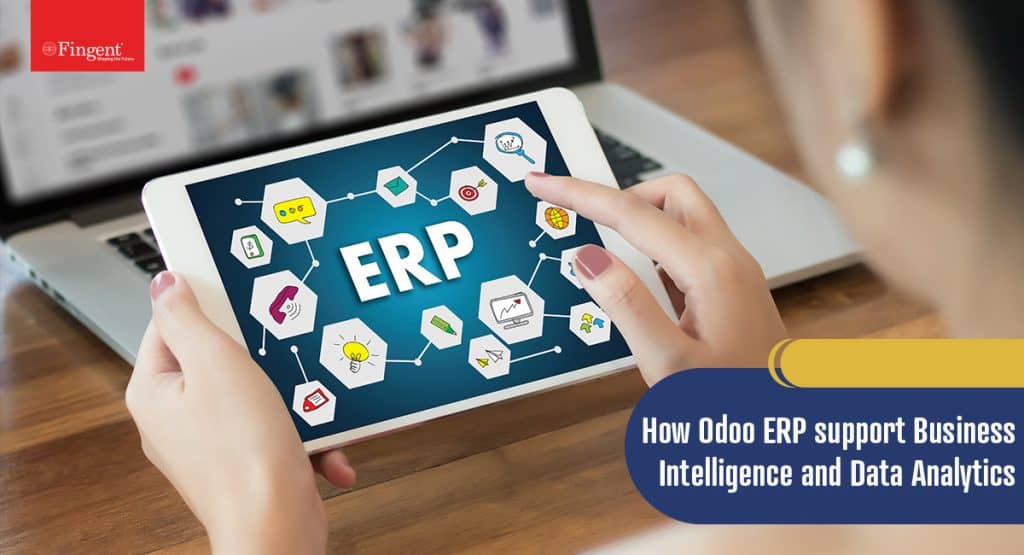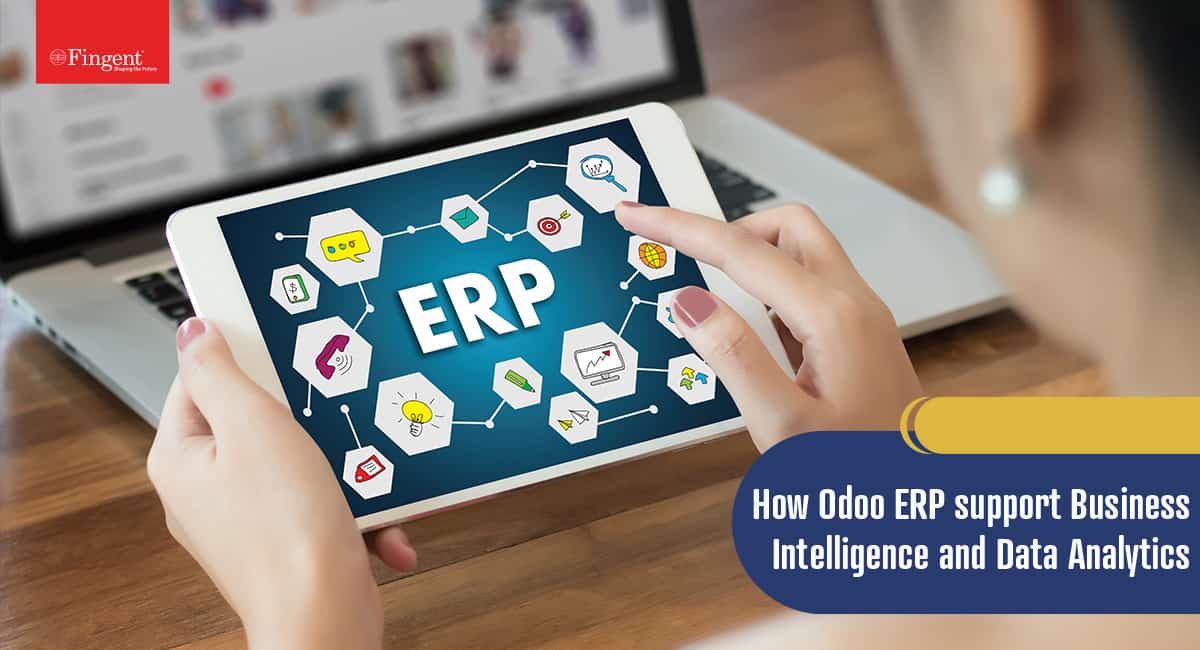 What Is Business Intelligence?
Business Intelligence is a tool that is often misunderstood and usually underutilized by finance organizations. Business Intelligence in banking uses analytics software to create interactive data visualization. BI covers a broader range of functions that include querying, data mining, data preparation, and so on.
Data thus collected is an invaluable asset that allows finance organizations to understand themselves better and make informed decisions.
Read more: Business Intelligence 101
Why Must CFOs Understand The Significance Of BI In Finance?
As financial organizations recover from the devastating blow of COVID-19, CFOs must look beyond managing costs to discovering new opportunities to plan business. CFOs can pursue these opportunities with the help of BI solutions.
Financial services are awash by terabytes of data pouring in each day. To manage a financial organization successfully, CFOs must understand that data quickly and in a targeted manner. Business Intelligence tools can draw data from internal and external sources for centralized and comprehensive data management and analysis.
A Business Intelligence (BI) tool will help CFOs infer the potential market and business opportunities, identify value drivers for growth opportunities, and then track KPIs against those. A well-implemented BI tool can assist CFOs in handling real-time data quickly and precisely. Business intelligence in finance enables CFOs to correlate between investments and profitability across multiple dimensions of your financial organization.
Such analysis will help CFOs further strategize on valuation or growth optimization. As a result of that solid proof, the finance organization can improve overall services and create future go-to-market strategies.
By focusing on strategic value through BI, CFOs can enable their organization to become resilient and agile. These traits are crucial now than ever before, given the need to mitigate risk while navigating potent disruptors like a global pandemic.
Read more: Business Intelligence in SAP: How It Helps You Become a Data-driven Organization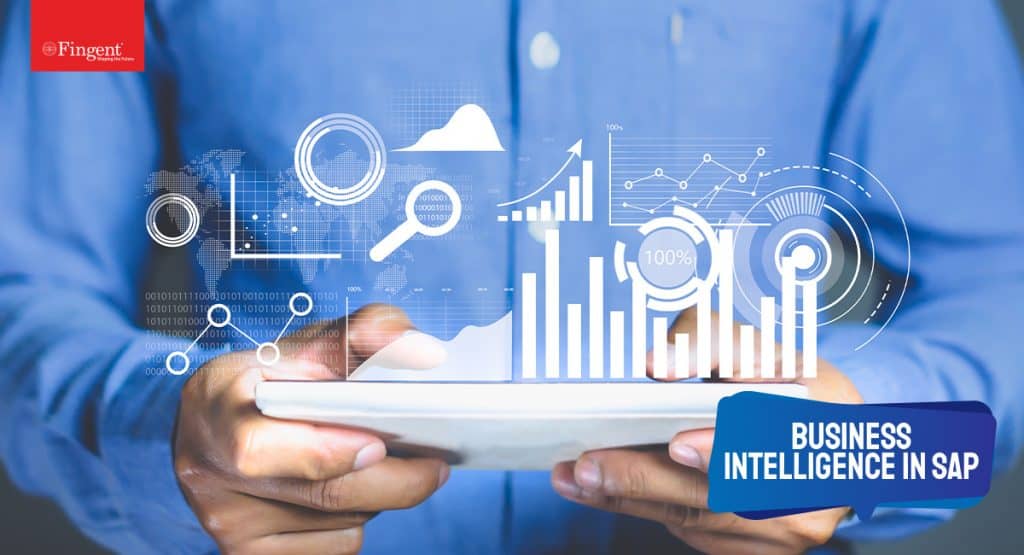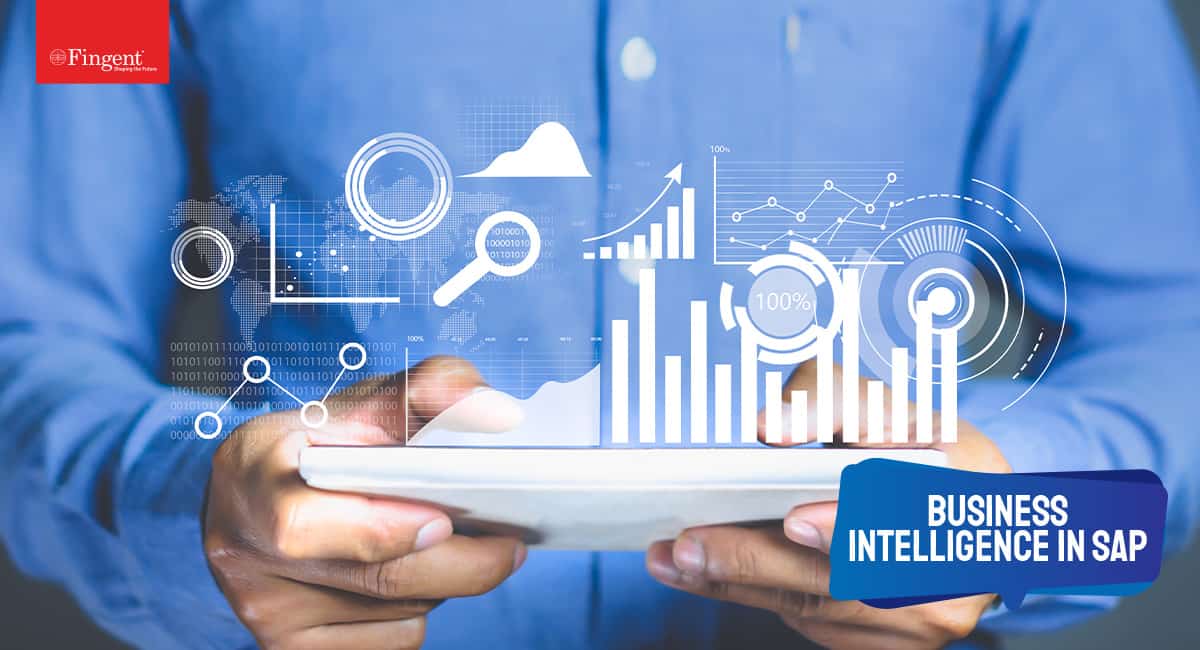 How BI Can Enhance The Role Of The CFO
Business Intelligence combines proactive data management with process automation and business analytics. By using this combination, CFOs can make several critical improvements within their organization, such as:
1. Clear and Complete Data
The CFO needs to know what is happening in the company to help him develop and implement refinements. BI tools can help CFO and his team to:
Integrate and standardize existing software environment
Eliminate human error
Automate key processes that boost speed and accuracy
Eliminate data silos
Perform advanced data analysis tasks
The BI tools use ML to bring data together in a secure, well-managed data warehouse. These tools will clarify and organize your information, assisting CFOs to make the best decision possible. BI can benefit:
Real-time working capital analysis and management
Advanced budgeting and forecasting
Preparation and distribution of critical financial statements
2. Data Visualization
CFOs need to make crucial decisions in real-time. However, looking through pie charts or reams of printouts can be time-consuming and delay the process of decision-making. Finance leaders can tackle this challenge easily with the help of business intelligence tools.
Read more: How Fingent Helps CFOs Gain New Insights and Reliably Enable Key Decisions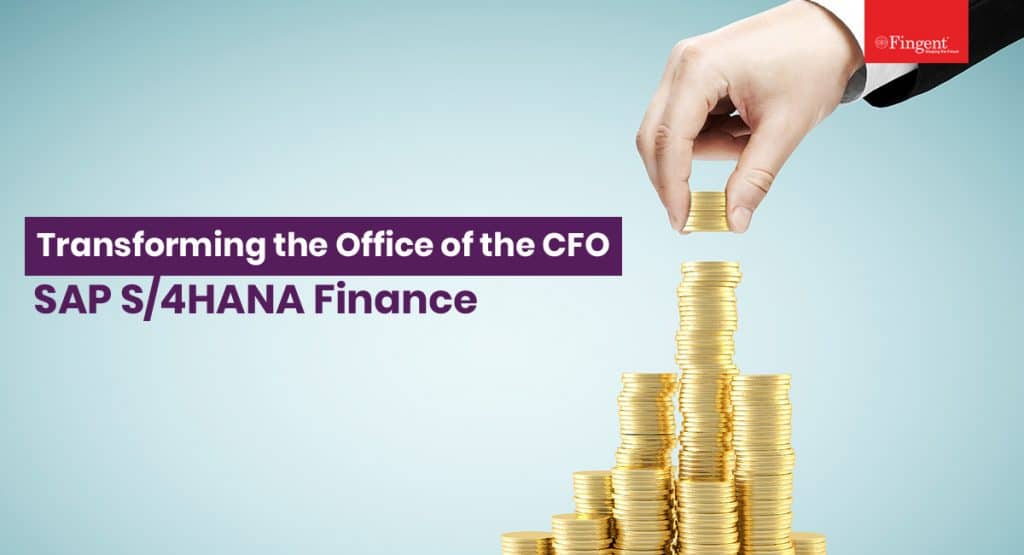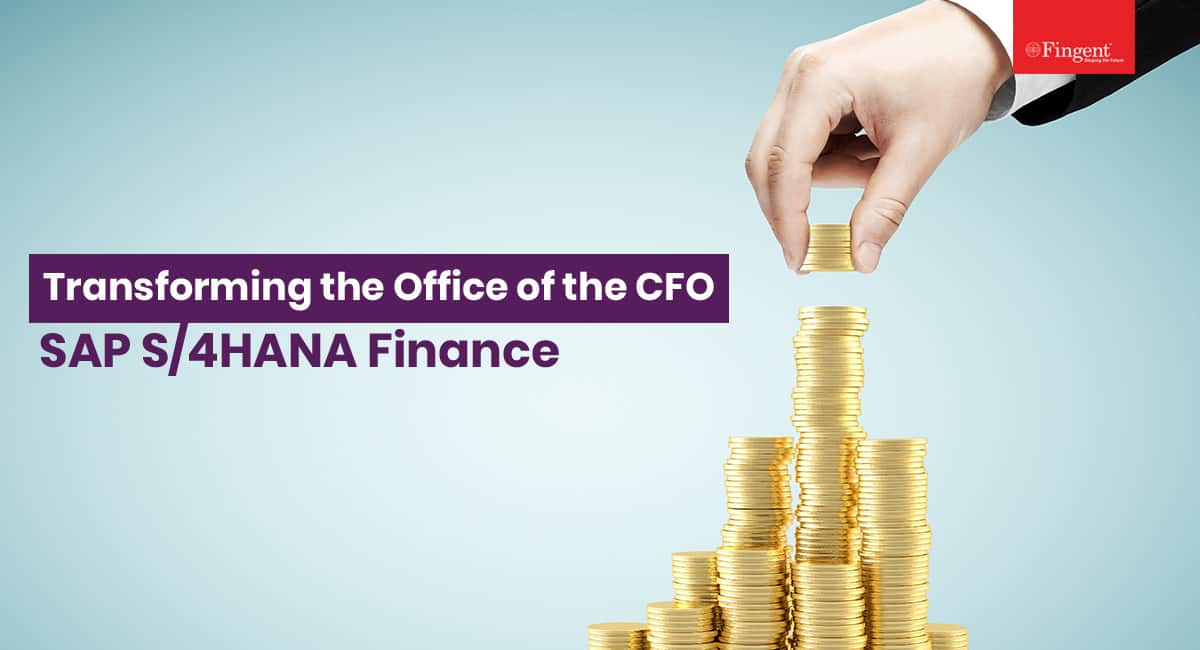 Business Intelligence uses data analytics to make insights available faster and with greater clarity. Hence, it can generate concise visualizations that bring additional value to the process. Such data visualizations help CFOs examine the connection of seemingly disparate data sets.
The CFO can use visualization to develop new products that will attract a key demographic and increase their average spend. Also, it will help them identify saving opportunities in the supply chain. BI uses advanced technologies to create heat maps, interactive augmented reality applications, and data dashboards. These will assist in tracking business performance and strategizing effectively to reduce the risk or increase profitability.
Read more: How Data Warehousing Adds Value To Data Visualization & Reporting
3. Risk Mitigation
The banking and finance sector faces unprecedented business disruptors creating uncertainty in business growth. With the help of BI tools, CFOs and their teams can organize all their data for real-time access and analysis.
Finance professionals can use these metrics to monitor and evaluate internal processes and detect and reduce fraudulent activities to minimize risk. This provides context and clarity and helps companies identify invoice fraud and improve internal compliance.
Business intelligence tools can be integrated with analytics capabilities to measure, identify, track, and analyze operations.
Read more: Transforming The CFO into a Business Value Creator and Role Model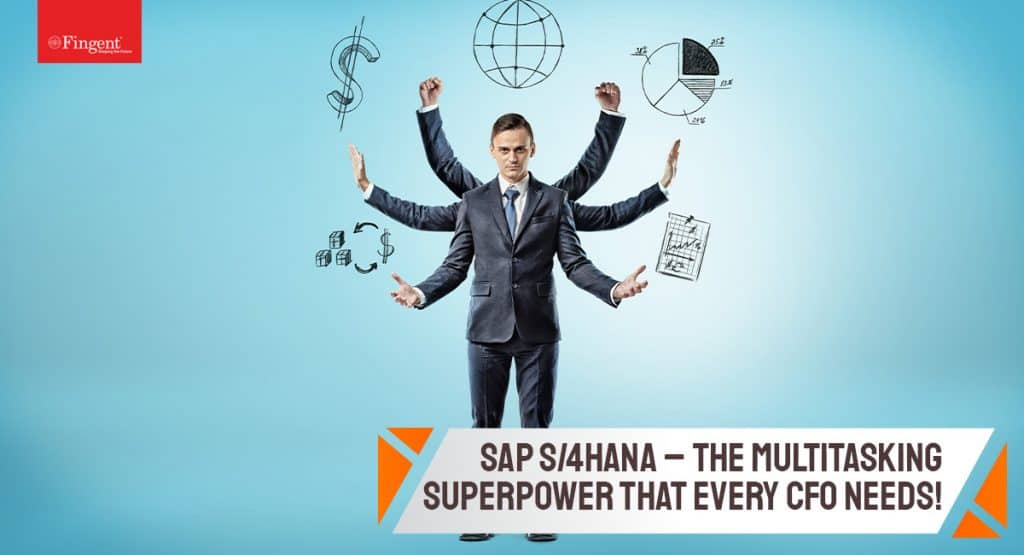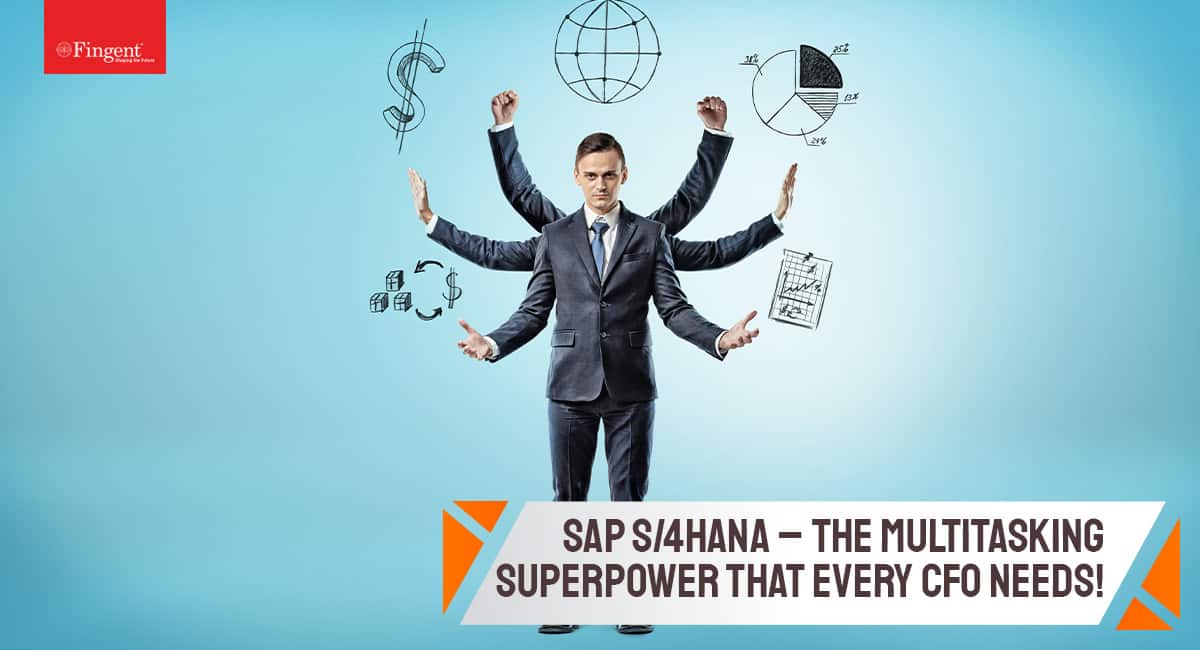 4. Operation and Performance Management
Synchronizing the organization to build resilient operations has never been easy. The efficiency of management alone will not suffice. A well-known business benefit of BI tools is performance management capabilities. This will help you identify your business performance at every level. You can conduct a performance and operational health check regularly.
5. Identify Potential Weaknesses in Business
Growth will suffer if a business's weakness goes undetected. A CFO and their team can identify incomplete or inconsistent data with the help of accurate and comprehensive data. This will reveal potential flaws in specific controls and processes.
6. Improved Customer Service and Retention
Finance organizations must understand why their customers might be inclined to move to the competition to stay ahead of the competition. BI tools reveal customer requirements because they identify the customers spending patterns. This data helps organizations to improvise and provide services that procure customer loyalty.
7. Predict Future Trends
A smart CFO will always have their gaze fixed on the future. Therefore, the CFO will want to explore and make predictions about future trends and prepare their finance organization with the future in mind. Instead of relying on old methods, CFOs can use BI tools to make predictions for the future of their organization and deliver clear plans that find sure success.
Read more: Reimagine Your Business Intelligence With Dynamic Visual Storytelling Using SAP Analytics Cloud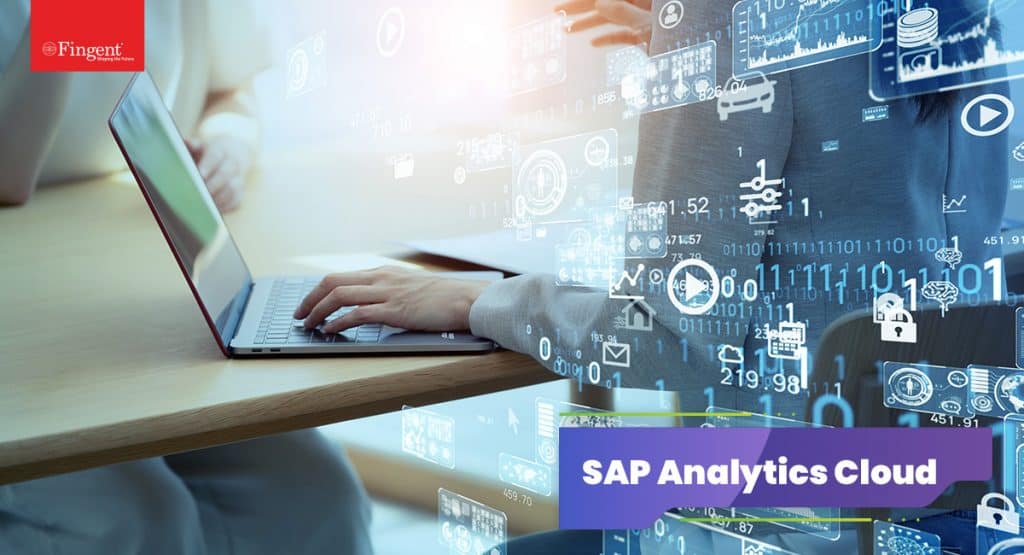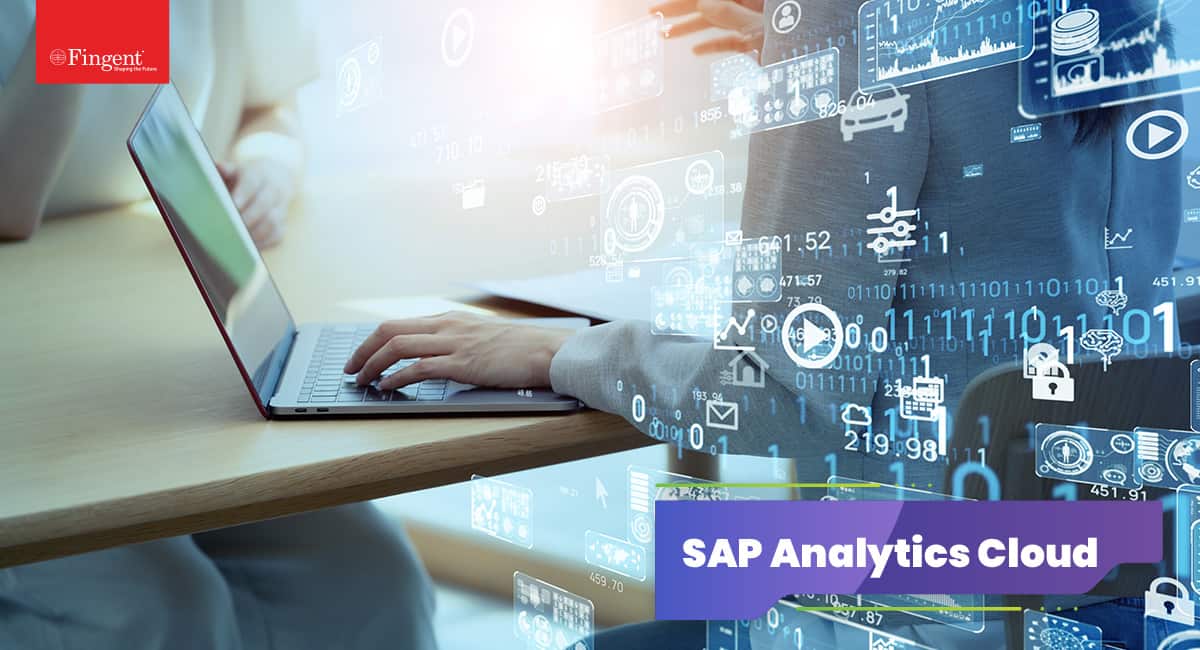 Make Better, Intelligent, Informed Decisions – Starting Now!
Equipped with valuable data, a CFO can make intelligent, informed decisions and help their financial organization stay ahead of the curve. They can also ensure that their organization remains resilient under disruptive circumstances. Thus, they can enable their business to maintain momentum with new developments, detect market changes, and measure the effect of changes on customer requirements. If you are a CFO, you need to get on board with the best way to maximize your Business Intelligence. Experts at Fingent can help you understand how. So give us a call, and let's get talking.
Smart Contracts to Streamline KYC: A Big Leap in FinTech 
The advent of online transactions has brought in improved convenience, speed, and cost advantages across various aspects of our lives. KYC processes, online shopping, insurance premium payments, internet banking, and a host of financial functions have witnessed a drastic transformation with the adoption of FinTech solutions. 
Read more: Technology in Finance: What to look out for in 2021?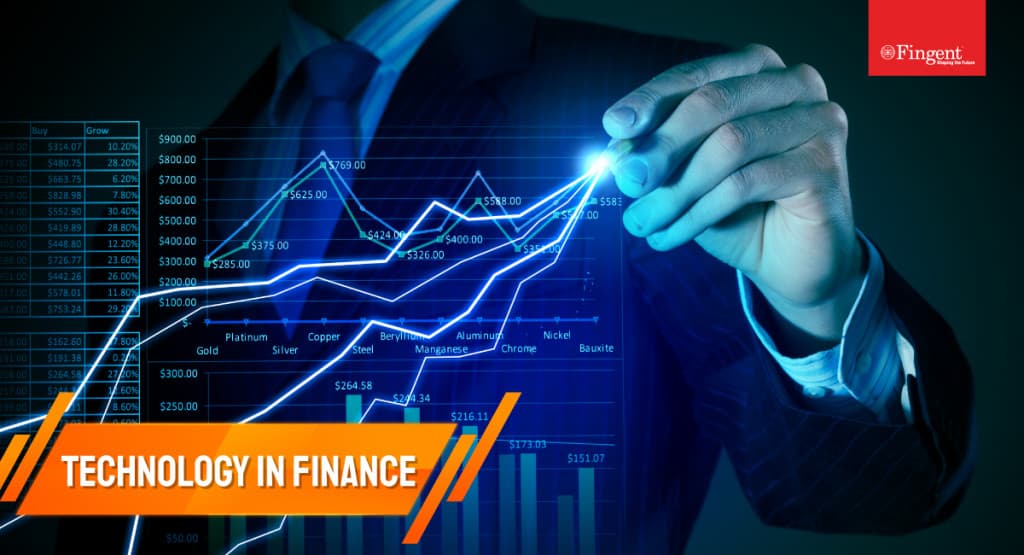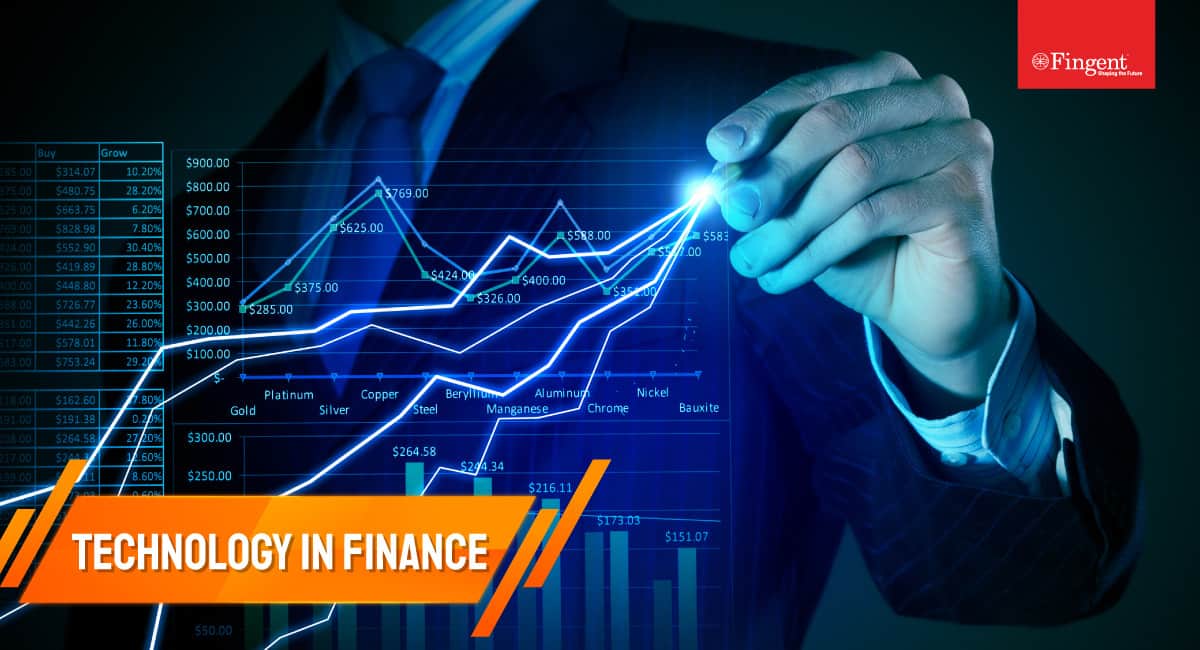 However, these digital advancements have also taught us that a person's online identity is not always what it appears to be. Identity theft, phishing schemes, and money laundering are just a few examples of digital scams that have wreaked havoc in the finance sector. Shockingly, a report by PwC stated that "in 2020, the average US organization experienced six incidents of fraud in the last 24 months and customer fraud ranks first among them." The total loss suffered by the US companies from the frauds is close to $6.5B (over the past two years). 
As many of us know, the KYC (know-your-customer) process was designed to eliminate the risk of customer fraud. Various companies use KYC to verify their customers' credentials with the ultimate aim to confirm that they are not fraudulent or engaged in any criminal activity. However, KYC is a labor-intensive, repetitive process that is prone to human error. This blog explains how smart contracts for KYC can solve problems related to customer fraud and identity theft. Before that, let's consider what smart contracts are and how they work.
What are smart contracts?
Most industries are eagerly adopting blockchain technology for smart contracts. According to Statista, "in 2021, global spending on blockchain solutions is projected to reach 6.6 billion dollars and is expected to reach 19 billion US dollars by 2024." 
Investopedia defines a smart contract as a self-executing contract that entails an agreement between the buyer and the seller. A smart contract encodes the agreement/ transaction between two parties and exists across a distributed, decentralized blockchain network. Smart contracts eliminate the need for an external party or an intermediary to enforce the contract as defined. The decentralized blockchain network controls the execution of trusted transactions and agreements. All the transactions are trackable, irreversible, and impossible to manipulate because of the immutable audit trails created by blockchain.       
In simple words, smart contracts are programs that run based on predetermined conditions. Participants engaged in a smart contract are sure about the outcome. The unique digital structure of a smart contract makes it super secure and resilient to any kind of data modification. What problems do smart contracts solve, though? Here are a few examples of real-world problems solved by smart contracts.
Read more: Leveraging Blockchain Technology to Transform Supply Chain Industry
How does a smart contract work? 
A smart contract is a blockchain application. Just as a standard legal contract, a smart contract outlines the terms and conditions between two organizations. It works on a condition-based principle, that is: 'if-when-then.' Smart contracts allow you to define as many conditions or terms as you would require. Moreover, a smart contract enables both parties to interact in real-time, saving enormous time and resources. Additionally, it allows for anonymity, if needed. 
How smart contracts assist banks and financial institutions to solve KYC-related problems?
1. Identity theft
Clients' identity includes data on where they live, their passport number, driving license, security number, and so on. These data points are stored in centralized databases. If a criminal gets hold of one of these documents, they can exploit certain security flaws and steal your client's identity. Cybercriminals can use your customer's identity to gain some financial advantage or steal money. There have been occasions when a criminal successfully stole a deceased person's identity to commit crimes. 
Smart contracts on blockchain offer a novel solution that may include a comprehensive electronic signature service. It allows access to a private key and a public key. While a public key provides access to your public records, it offers concrete security as no one has access to change or edit your data. However, a private key allows you to give access to those required. This simple method helps prevent and restrict identity theft. Best-in-class data encryption technology ensures the highest levels of safety standards.
Read more: How Blockchain Enables the Insurance Industry to Tackle Data Challenges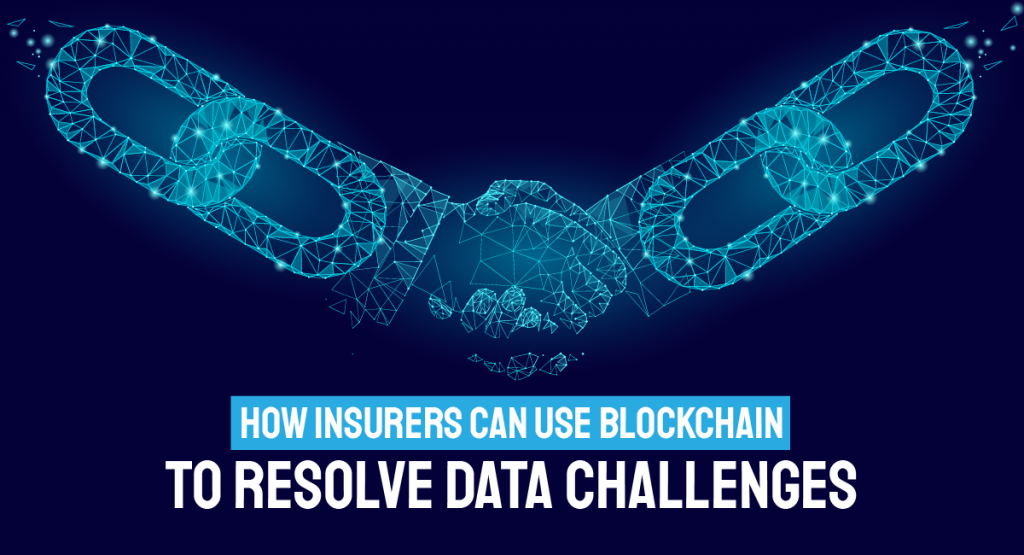 2. Distributed user data collection
Smart contracts enable finance companies to uncomplicate the process of identity verification. It can make data available on a decentralized network. For example, claiming, verifying, and processing insurance has always been a labor-intensive task that frustrates your customers. Smart contracts offer a single source of truth, drastically reducing friction in the business process. 
Here is how smart contracts simplify the process:
Make data reconciliation easy

Improve accuracy

Minimize time spent in uncovering information

Enhance improvements in speed and accuracy

Improve customer experience
3. Automation and standardization of operations
Client data is collected daily. Name, address, and social security number are required for almost all transactions. Considering the recent progress achieved on KYC policy standardization, it is now possible to use smart contracts to control operations and execute agreements or transactions. 
You can streamline the procedure across the industry by coding and standardizing the KYC workflow. It will minimize manual oversight and increase the effectiveness of the KYC system. It even allows you to implement multilingual solutions with the help of translation tools and smart contracts. Since smart contracts remove the need for a manual process for each document, decisions can be made quicker.
4. Comprehensive authentication process
It is crucial to verify the identity of individuals for data protection compliance and the prevention of fraud. A cryptographic verification solution is vital here. On the other hand, industries face another major challenge – allowing users to conduct online banking through apps. The glitch is that if a person loses her smart device, she exposes herself and the bank to a greater security risk. 
Fortunately, the blockchain's decentralized model almost eliminates the security risk by not allowing any edits on the data accessed by the thief or the fraudster. Once a smart contract on blockchain is formed, it remains immutable. 
5. Communication and transparency
The smart contract will allow you to monitor everything from account openings to day-to-day transactions actively. Since the terms and conditions are pre-defined, it is recorded immediately, and remittance is raised automatically. This process avoids laborious approval workflows. 
Since it allows for trust data to be stored on the KYC smart contract platform, banks or financial service providers can eliminate the secondary validation processes and cross-checking. Apart from this, when mistakes occur, they are quickly identified, reported, and solved. While transparency has to be dictated by the parties involved in traditional contracts, smart contracts always remain transparent. Such openness makes tracing transactions less cumbersome and could be traced right from the point of origin. Additionally, it automatically creates fully accessible history. 
Read more: How AI and Machine Learning are Driving Cyber Security in FinTech?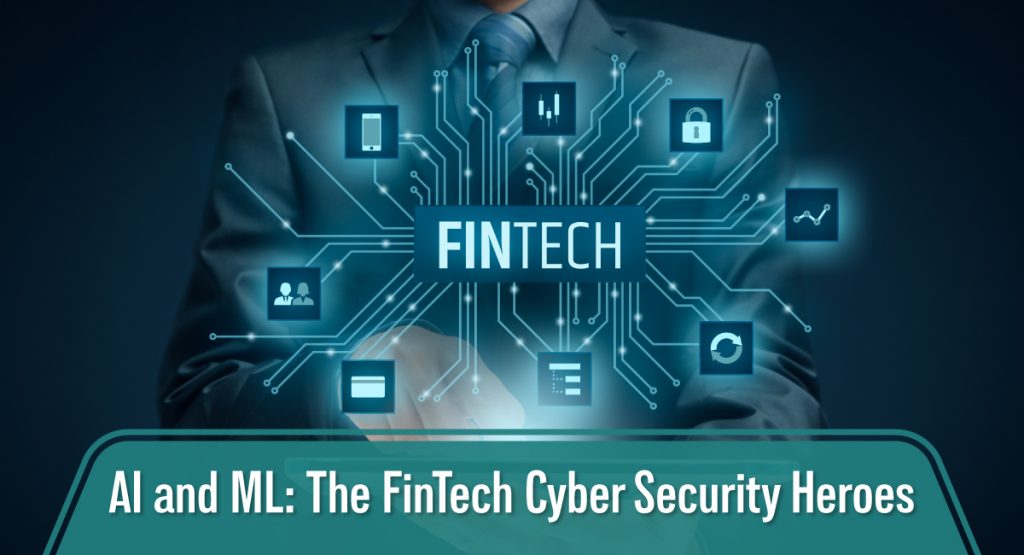 6. Heightened security 
KYC banking processes can go on for weeks, highly increasing the maintenance of regulatory compliance as the industry struggles to dodge financial fraudsters and terrorists. Fortunately, a shared ledger will help adjust and monitor the KYC process for all those involved. This would allow all parties to view any changes or updates made to the clients' data. Such direct access would save on the time-intensive process of identifying suspicious activity and reporting it.
Read more: The New Untapped Opportunities for FinTech Companies in the Coming Years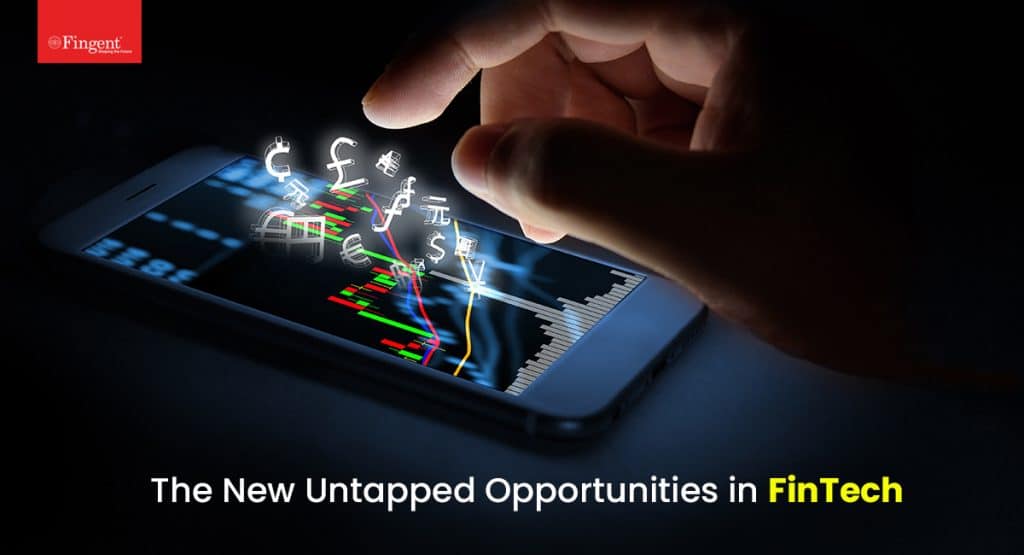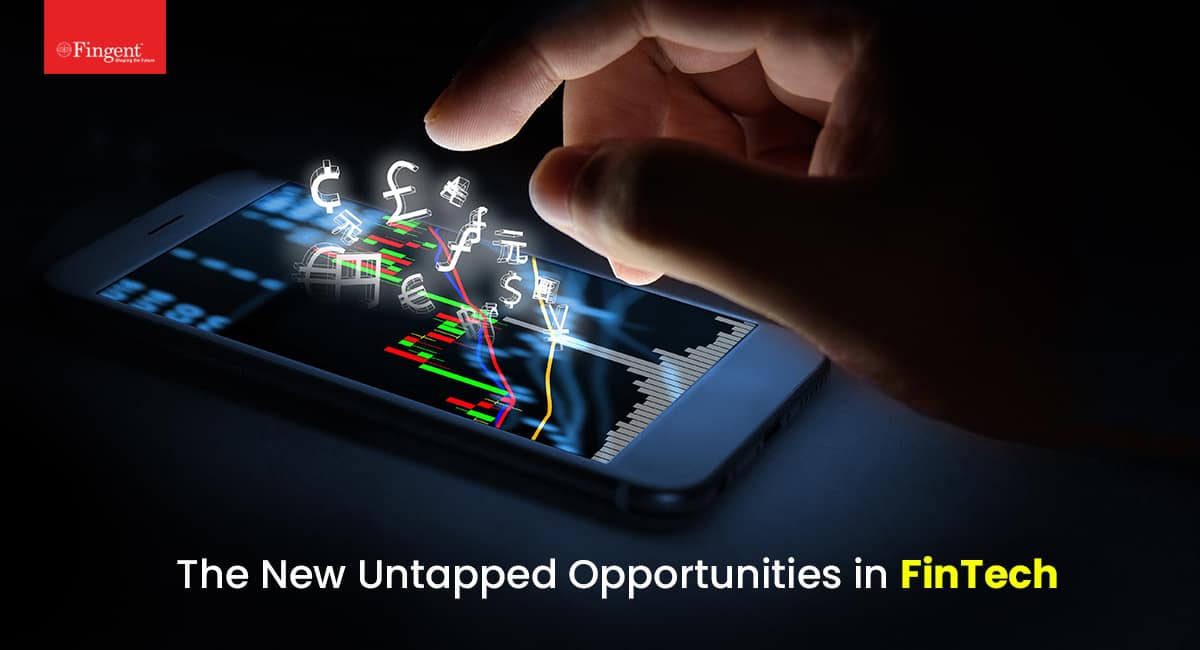 Get smart with smart contracts!
As you can see, Smart Contracts are so much more than just an intelligent way of handling contracts. They are going to become the only way, and it's time you get ahead of the competition by leveraging this technology. Talk to us and allow us to guide you through any questions you might have. 
Embedded finance, aka embedded banking, is transforming the financial services distribution model. E-commerce companies, Point-of-Sale systems, ride-sharing apps, food ordering apps, and other digital financial service providers consider it a revenue opportunity. 
Is 2021 the Beginning of the Embedded Finance Era?
With over $7 trillion in revenue, embedded finance has generated a significant buzz in the FinTech market. Sadly, the financial services industry has not upgraded its core business model in years, and the COVID-19 pandemic has made the need even stronger than before.
While banks and insurance companies have spent exorbitant amounts of money digitizing their existing processes, it is high time that they invest fully in creating digital business models to recover the economic crisis.
Read more: The New Untapped Opportunities for FinTech Companies in the Coming Years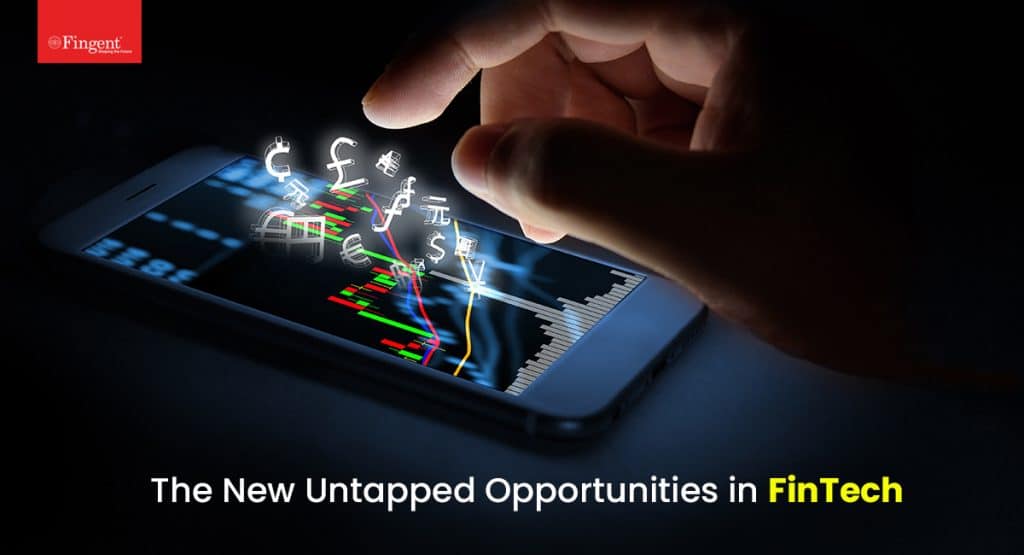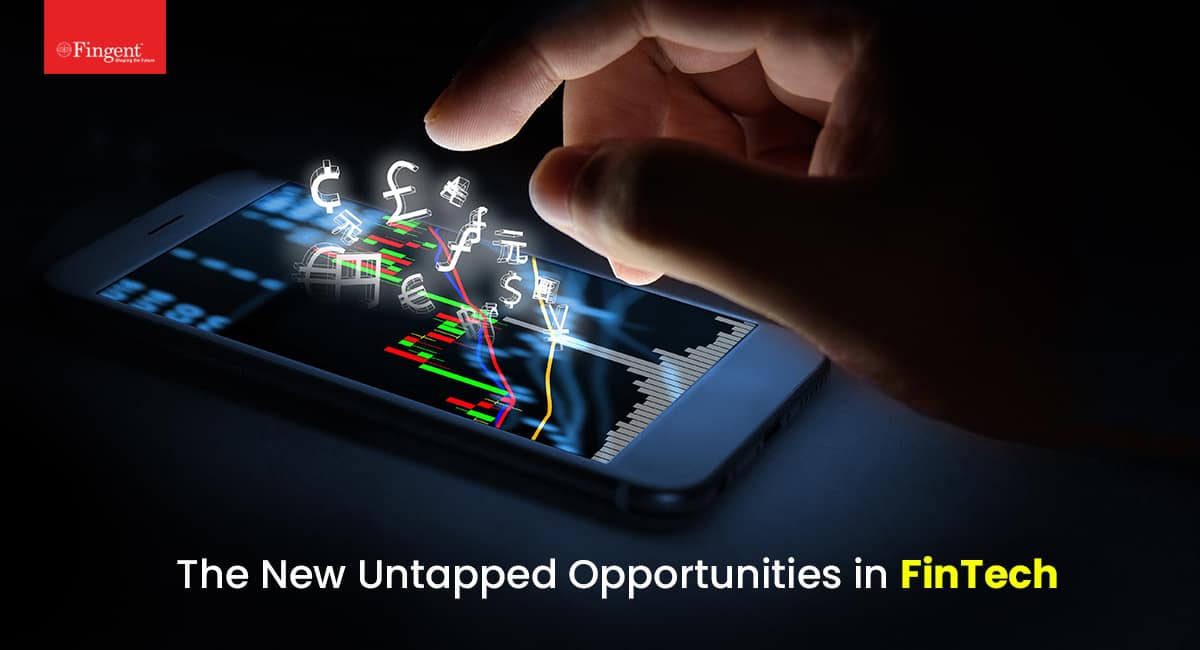 Embedded finance helps businesses overcome digital adoption barriers and offer outstanding financial services to customers. While embedded finance will benefit the economy globally, its potential implication for the FinTech industry is massive.
Fingent's FinTech application development services continuously provide financial service and technology innovations, valued by global financial services institutions. 
What is Embedded Finance?
Embedded finance is the amalgamation of a non-financial service provider with a finance service. It allows enterprises to create new revenue streams and reinvent the services they offer their customers. It is beneficial to both the enterprises as well as users. In most cases, it is easier to buy products from one single source instead of interacting with many other businesses over the day.
FinTech is already growing at a significant rate, and the pandemic has caused more people to use day trading platforms from lending sites to stocks.
As the world will start incorporating FinTech in their lives, embedded finance opportunities will increase in the future.
What are the opportunities for Embedded Finance?
The most significant advantage of embedded finance is that it streamlines financial processes. Previously, there was a gap between a consumer and the service provider or seller. So, the consumer would often approach a lender or a bank to bridge the gap. However, with embedded finance, the need for a third-party bank or lender is eliminated. Here are a few examples to understand how embedded finance can help you.
Read more: FinTech Innovation: What Is In Store?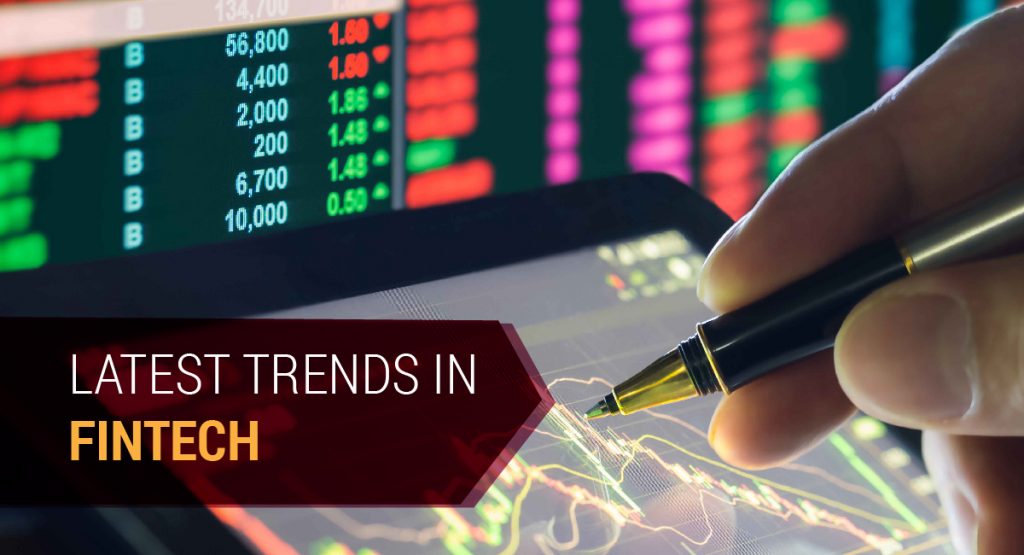 1. To make payments
For some consumers, paying with cash for a purchase hurts, making them reconsider a purchase. Embedded systems help eliminate this pain. A consumer using a mobile app with an embedded payment program can tap a few buttons and make a purchase instead of digging into their wallets for cash – for example, a ride-sharing app like Uber. So, when you book your ride, you don't have to pay the driver cash or pull out your debit or credit card at the end. Instead, you complete the transaction in the app after you reach your destination. You can also use the embedded system to order your favorite cold brew or lip-smacking snack from Starbucks. The mobile app allows users to order and pay for their best-loved delicacies. Starbucks' online ordering system also rewards customers with redeemable points for every purchase.
2. Lending
Before embedded finance, a person had to apply for a bank loan or open a credit card if he/she needed to borrow money. However, with an embedded system, a person can apply for and secure a loan at the time of purchase.
Klarna and AfterPay are examples of embedded lending. These programs split an online purchase into smaller monthly payments. For instance, a payment of $100 can be divided into four installments with $25 each.
Read more: FinTech: Safeguarding customer interest in the post-pandemic world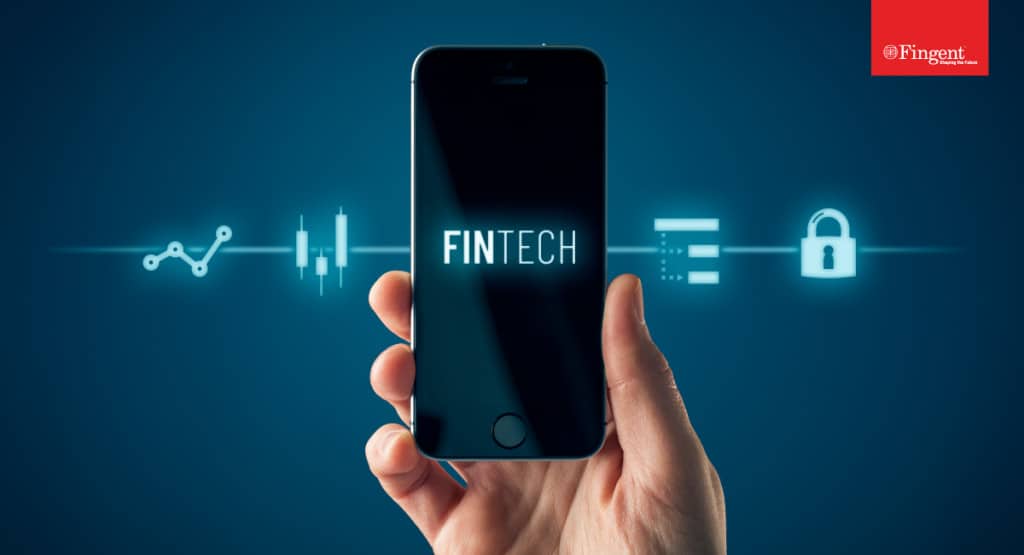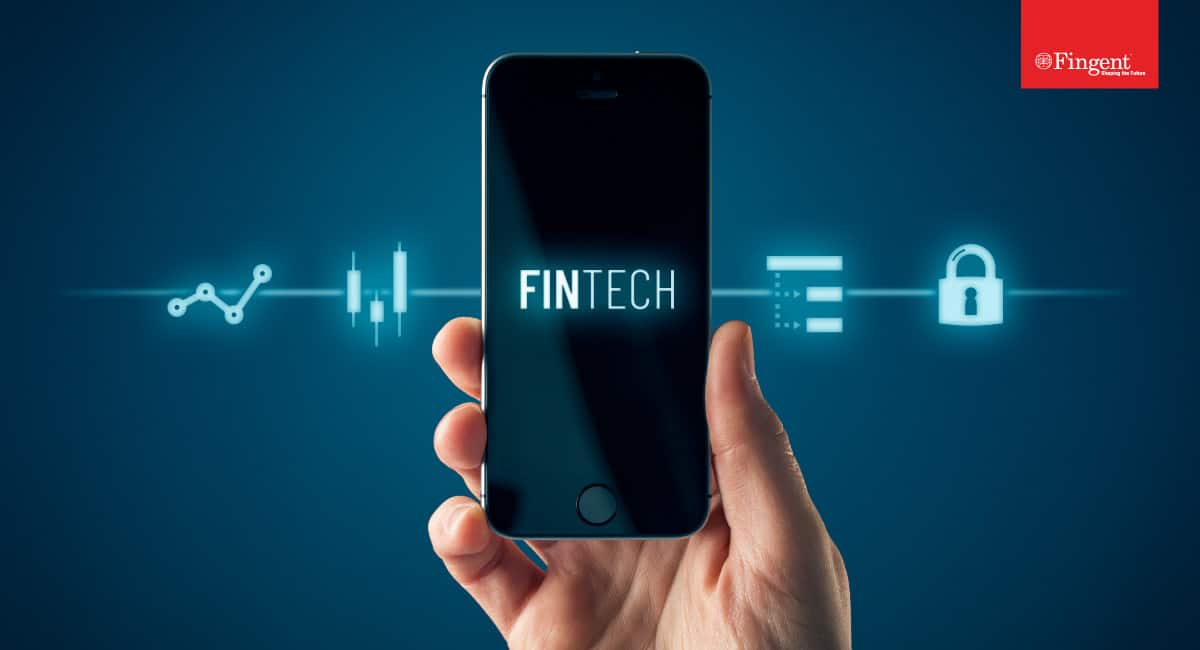 3. Insurance
The need to consult an insurance agent or broker for purchasing an insurance policy is eliminated with embedded insurance programs. In the past, buying insurance was needed to buy a car or a house. Also, it was a completely separate part of the process. Some companies have now found ways to speed things up and increase their bottom line by embedding the action of applying for an insurance policy into making a necessary purchase.
For example, Tesla offers an insurance program that allows people to purchase an appropriate amount of coverage almost instantly. Additionally, the insurance available directly from Tesla costs less than a policy from a third-party insurance provider. 
4. Investment
Most people feel investing is a complicated process and prefer to stay out of it. However, embedded banking programs help simplify the investing program. 
For example, Acorns is a program that invests your spare change by rounding up purchases, thus making investing seamless and touch-free. It doesn't require you to manually pay back the money since the app takes care of that. They adjust their portfolio according to the market, and so you don't have to pay attention to the values of mutual funds or stocks.
How can enterprises use embedded finance or banking in their products or services?
Organizations can embed finance or banking in several ways. Even companies that are not in the FinTech industry are seeking ways to offer financial services. For instance, Shopify is offering lending services and bank accounts to companies. Organizations like Udaan and Grab have also started financial services like Udaan Credit and GrabPay.
In some cases, companies can act as connectors between financial services and non-financial businesses. For example, organizations can use a data transfer network by Plaid to offer financial products.
Another option for companies is that they can work with businesses that embed the required infrastructure into their products or services. With an increasing number of transactions and payment processing, the platform ecosystems can expand quickly, giving rise to the need for external financial services.
Read more: Technology in Finance: What to look out for in 2021?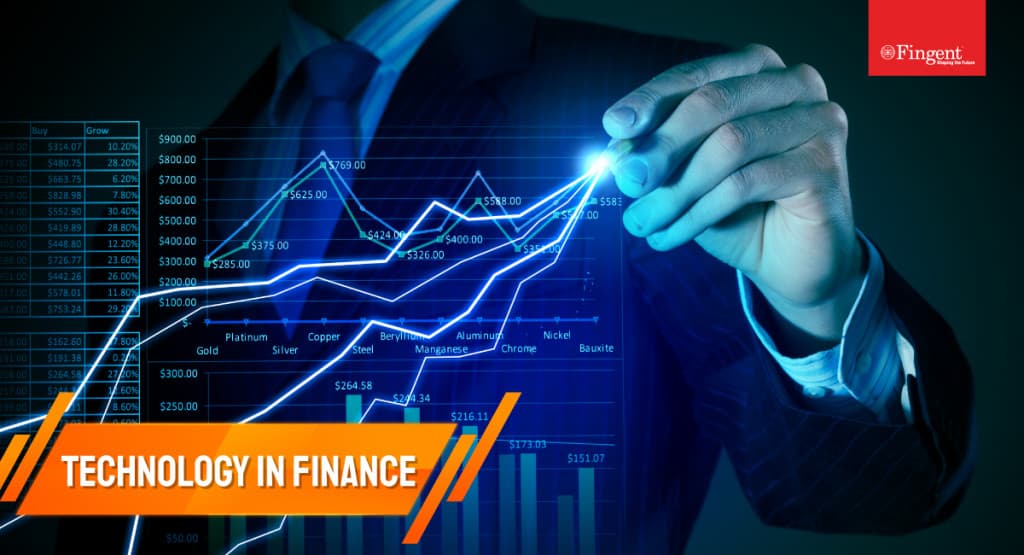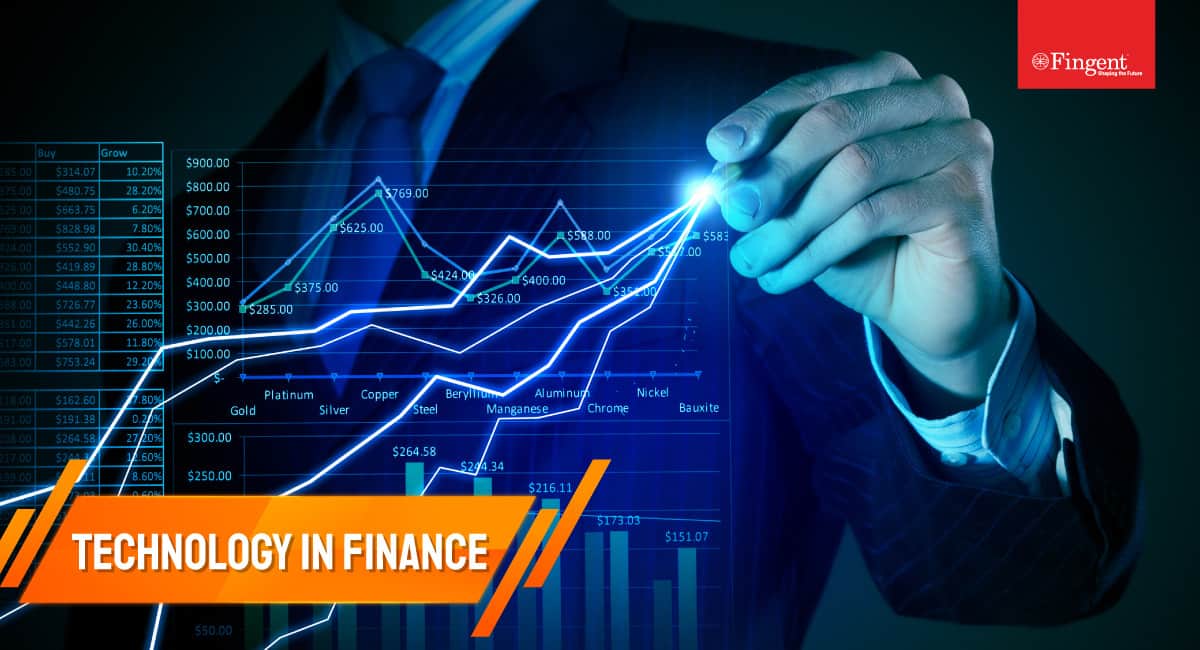 How is embedded finance beneficial to companies?
1. A new revenue system
Most customers show displeasure when redirected to multiple applications or experience a failed transaction due to timeout. The best resolution to this issue is to have a single unified flow in the customer journey. Customers would stay loyal to a brand if they have an easy-to-use eCommerce website.
Companies can charge a small fee as a commission on such transactions. It helps companies to have a new revenue opportunity without investing in bringing in new customers.
2. Increased hit rate/footfall
Embedded finance products can boost footfall if they can provide an overall improved experience. Given the cut-throat competition, customer loyalty can decline when a better product is launched in the market. Consumers will not hesitate to switch their allegiance to a competitor as long as they get what they need.
Companies can expect an increase in hit rate and better scope of converting users to potential customers with embedded finance products. If the transactions are smooth, the conversion rate will improve.
3. Use existing resources
Organizations need not worry about the expenses and resources needed to acquire new customers or procure high-level infrastructure. By including a financial angle to create an embedded product, you can modify the current systems.  
4. Improved customer experience
Embedded finance helps companies create a unified journey for their customers. Offering more services to the customers will eliminate their need to deal with a third-party vendor for completing their transactions. It will result in higher profits. The direct connection between the customer and the company will help improve the customer experience significantly.
Read more: Digital Transformation in Financial Services: All You Need to Know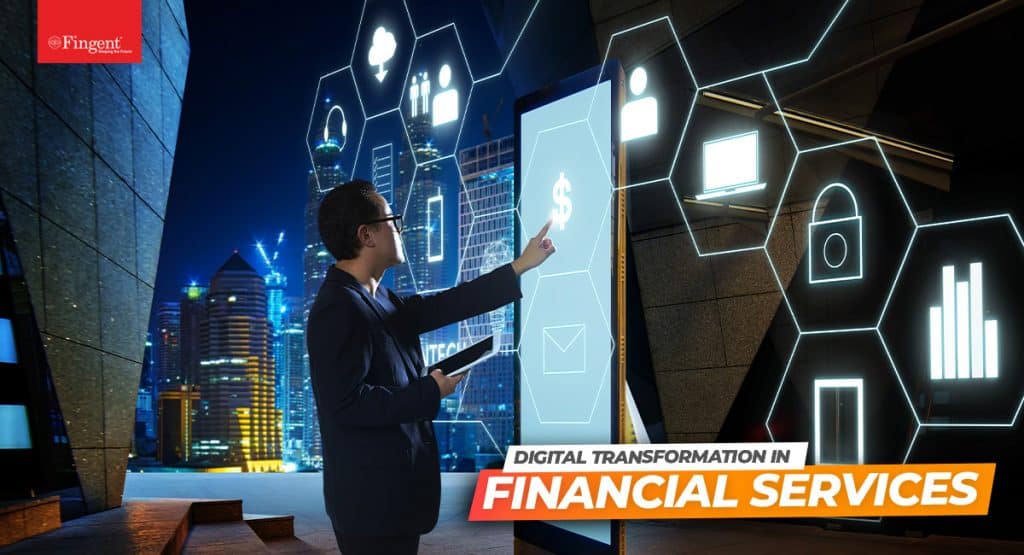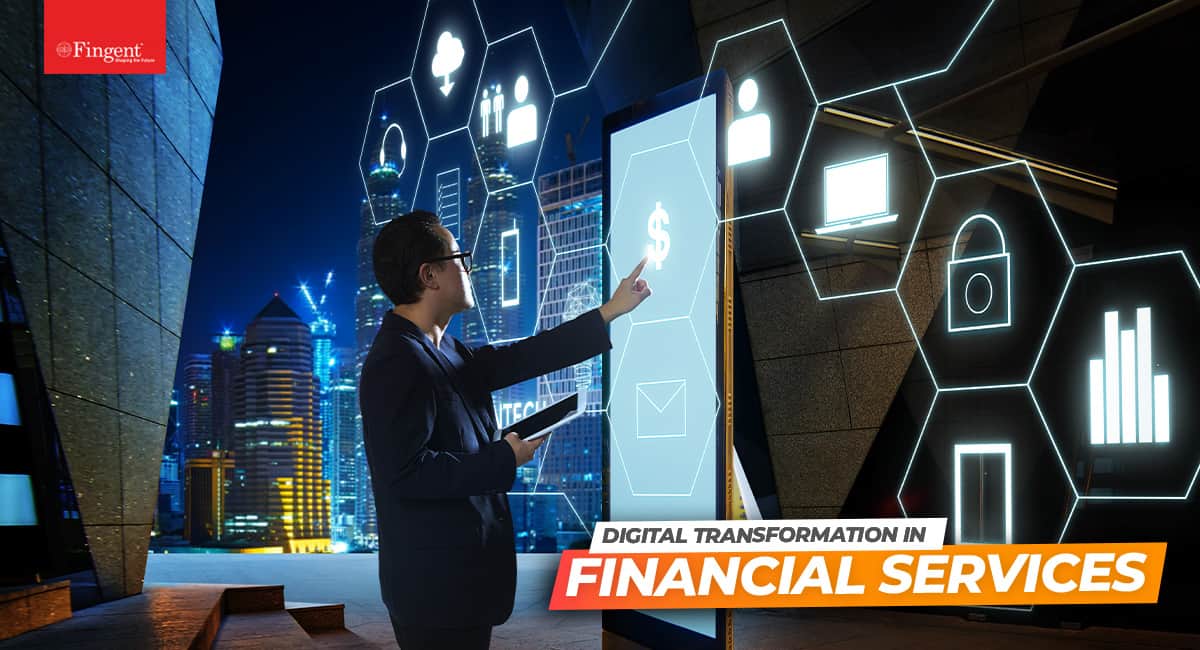 How will embedded finance change the future of the FinTech landscape?
With the evolving nature of technologies, embedded finance will persist due to its customizable nature. It will give rise to new opportunities and reduce the gap between various industries and their interactions. 
Companies must be open to collaborating to build a bigger market, survive, and stay ahead of the competition. Software solutions providers and technology companies like Fingent play a crucial role in boosting the financial services landscape. Contact us to know more about our FinTech software development services and solutions. 
Technology in Finance: An Overview of the 2021 Landscape 
Technology in finance, along with evolving consumer behavior and regulations, are transforming the financial services industry. The COVID-19 pandemic is accelerating the industry's focus on digital offerings. Government payment schemes, emergency loans, and personal finance management are the need of the hour.
With several bank branches shut and long waiting hours for phone assistance, financial institutions are forced to invest in better IT infrastructure, relevant automation, and technology in finance to deal with the growing consumer demands.
Read more: The impact and significance of digital transformation in financial services.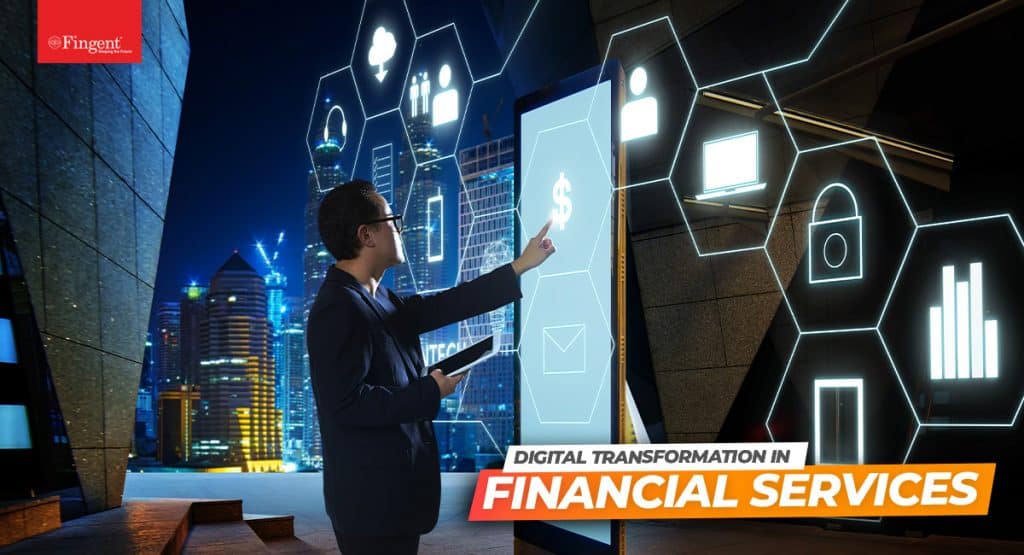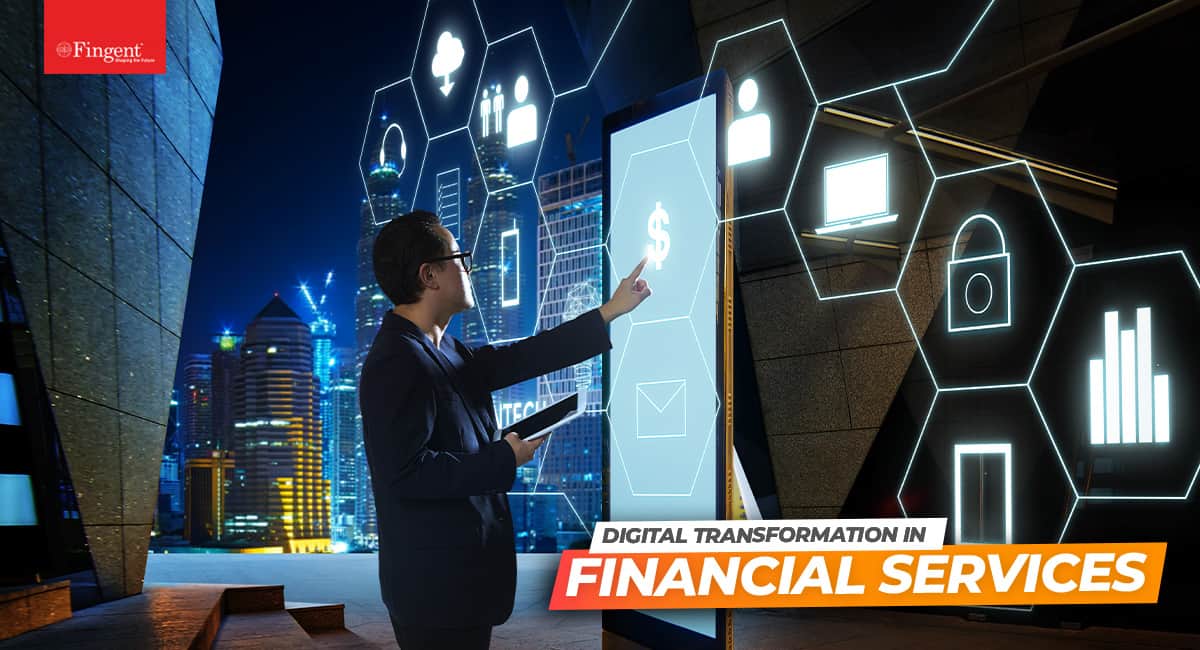 A study of financial institutions (FIs) by ISMG and OneSpan in North America revealed that providing customers with a top-notch experience is their main priority. 49% of the respondents feel that legacy and manual ID verification are the biggest obstacles to digital opening for FIs, while 35% found that knowledge-based authentication tools were obstacles to onboarding. 
Some general FinTech statistics worth knowing are:
By 2022, the global financial sector is expected to be worth USD 26.5 trillion with a CAGR of 6%.

49% of banks and 60% of credit unions in the US believe that FinTech partnerships are worth it.

Digital payment is one of the most significant FinTech products and holds about 25% of the FinTech market.
That said, many banking and financial institutions are adopting the latest technologies such as artificial intelligence, blockchain, etc., into their operations to benefit their customers, stay competitive, and improve business growth.
Read more: FinTech: Safeguarding customer interest in the post-pandemic world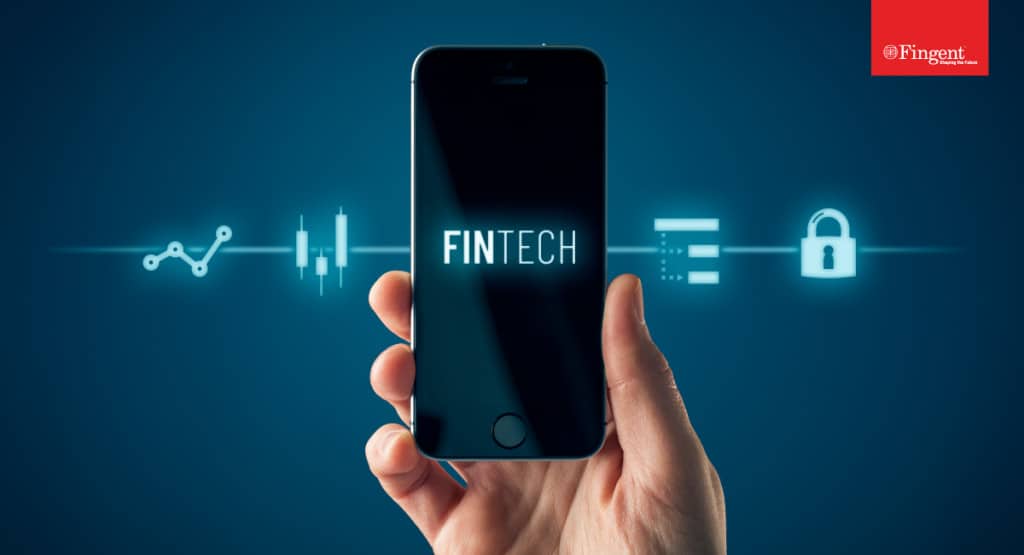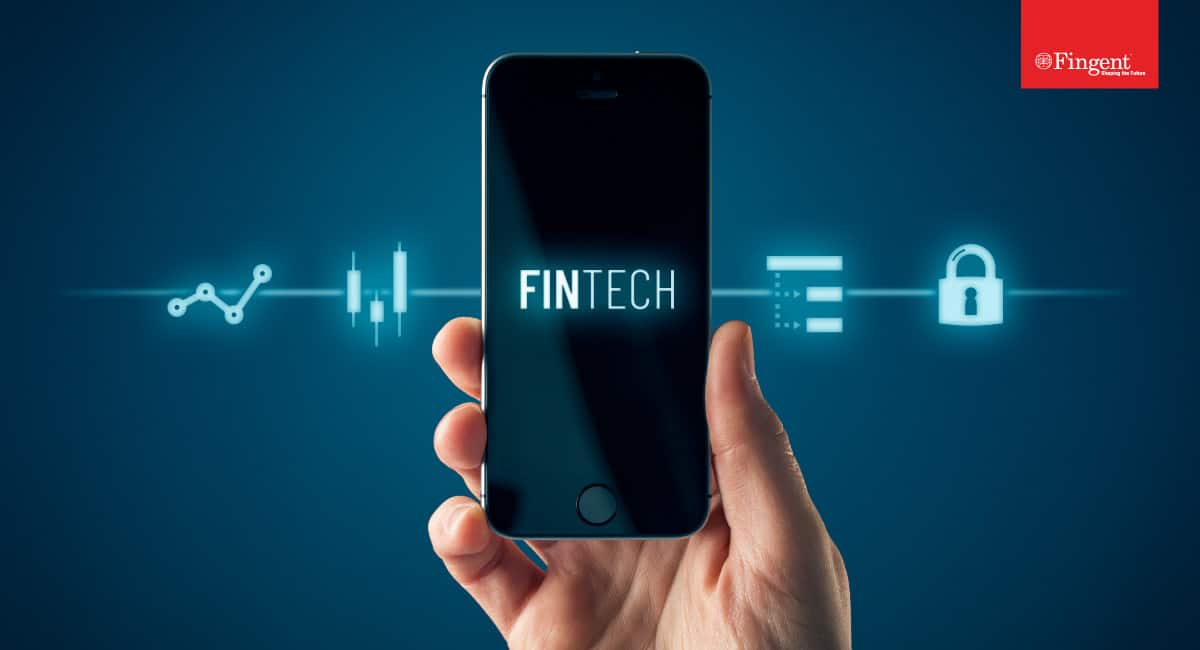 Here are the top five technologies that transform the financial services industry currently. 
1. Artificial Intelligence
The most crucial advantage of Artificial Intelligence in the finance industry is cost savings, which is anticipated to be worth $447 billion by 2023.
AI systems are a game-changer for the finance industry as they can examine vast amounts of data and find patterns and trends that people may miss, and even predict future trends. AI technology makes it possible to automate processes and manage tasks such as comprehending new rules and regulations or generating personalized financial reports for individuals. For example, IBM's Watson is capable of understanding complex regulations, including reporting of markets' requirements in the Financial Instruments Directive and the Home Mortgage Disclosure Act.
Chatbots in banking are helping automate simple tasks such as opening a new account or transferring money between accounts and are proving to be a great money-saving tool.
Many financial institutions such as Bank of America and JP Morgan Chase use AI to streamline customer service. Additionally, AI facilitates mobile banking that allows 24/7 access to customers to conduct banking operations. AI is also helping financial institutions boost security and detect and prevent fraud. 
2. Blockchain
Blockchain is a promising technology that will impact financial systems significantly. Blockchain technology is inspiring to create several P2P (peer to peer) online financing platforms that help monetary interactions happen in a more decentralized way. Blockchain technology can improve existing systems and processes and create cryptocurrencies.
Five typical applications of blockchain include:
Make cross-border transaction processes faster, more accurate, and less expensive

Banks can leverage trade finance to create smart contracts between participants, increasing transparency and efficiency

Clearing and settlement procedures

Protect against fraud and speed up the verification process with blockchain-enabled IDs

Credit-reporting
3. RegTech
RegTech is a regulatory technology that uses cloud computing technology through SaaS (software-as-a-service) to help businesses comply with regulations efficiently and lower costs.
The various areas of RegTech intervention are:
Data management

Reframing regulations and implementing new governances

Real-time reporting

Data- analytics and decision

Fraud and risk management
Non-compliance with mandatory government rules leads to fines and crisis. So most FIs want to do everything in their power to avoid non-compliance.
The need for RegTech solutions is growing as FIs grapple to stay compliant with new and existing regulations. RegTech solutions will create a layer that companies will rely upon significantly. Its high accuracy, single dashboard, data analytics, alerts, and insights will help companies optimize resources allocated to compliance and achieve better results.
4. Machine learning 
Similar to AI, machine learning helps create a marketing campaign around the consumer. It enables you to understand what kind of services will attract your target market. For example, how people find a financial website, what page they clicked, and what services they need.
Machine learning algorithms and their capability for sentiment analysis will impact trading significantly in the future. It involves using enormous volumes of unstructured data such as photos, video transcriptions, social media posts, presentations, webpages, blogs, articles, and business documents to understand the market sentiment.
Sentiment analysis will transform the future financial markets, and many believe that machine learning will be central to developments.
5. Big Data
According to the IDC Semiannual Big Data and Analytics Spending Guide, currently, banking is one of the top investors in big data and business analytics solutions. Credit card transactions, ATM withdrawals, credit scores, etc., generate massive amounts of data. Deriving actionable insights from this data is crucial to optimize financial processes and make effective business decisions. It will increase the competency of financial institutions in the future. 
Big data can help FIs learn more about customers and make business decisions in real-time. Big data analysis allows FIs to identify market trends and streamline internal processes and reduce risks.
Read more: FinTech Innovation: What Is In Store?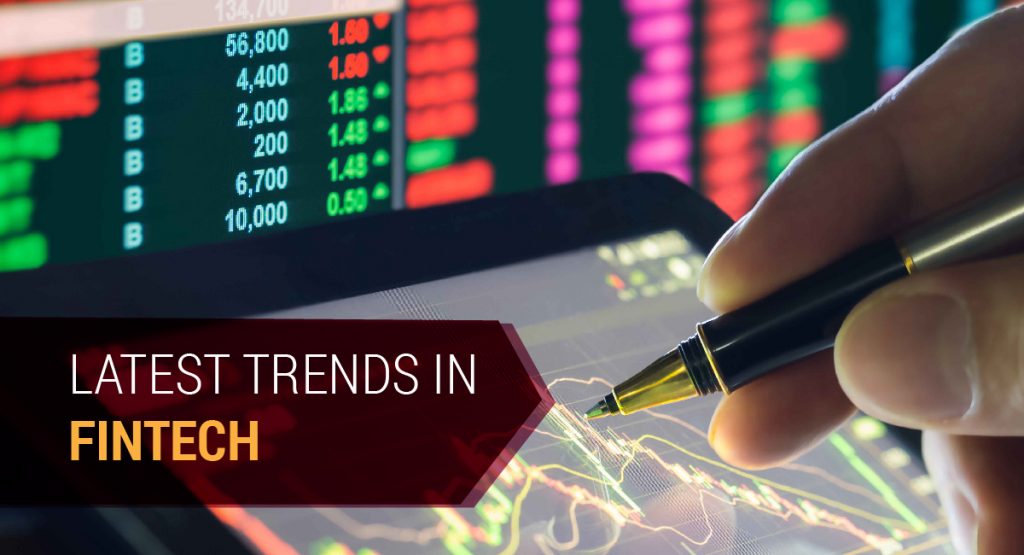 The Future of FinTech Adoption
82% of traditional financial organizations plan to collaborate with FinTech companies in the next five years as they fear losing out. 88% of established FIs believe that they may lose to standalone FinTech companies in the next five years if they fail to adopt FinTech innovation.
Financial companies will have to work towards providing a seamless digital experience for their consumers. To avoid the risk of losing out in the market, many FinTech startups, incumbent financial institutions, and technology companies are entering into new partnerships. 
Read more: The New Untapped Opportunities for FinTech Companies in the Coming Years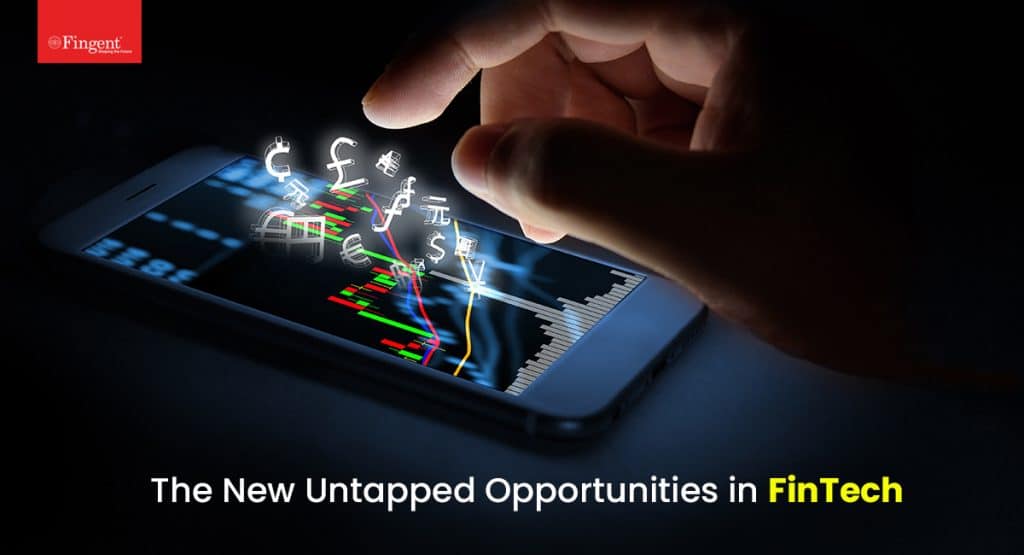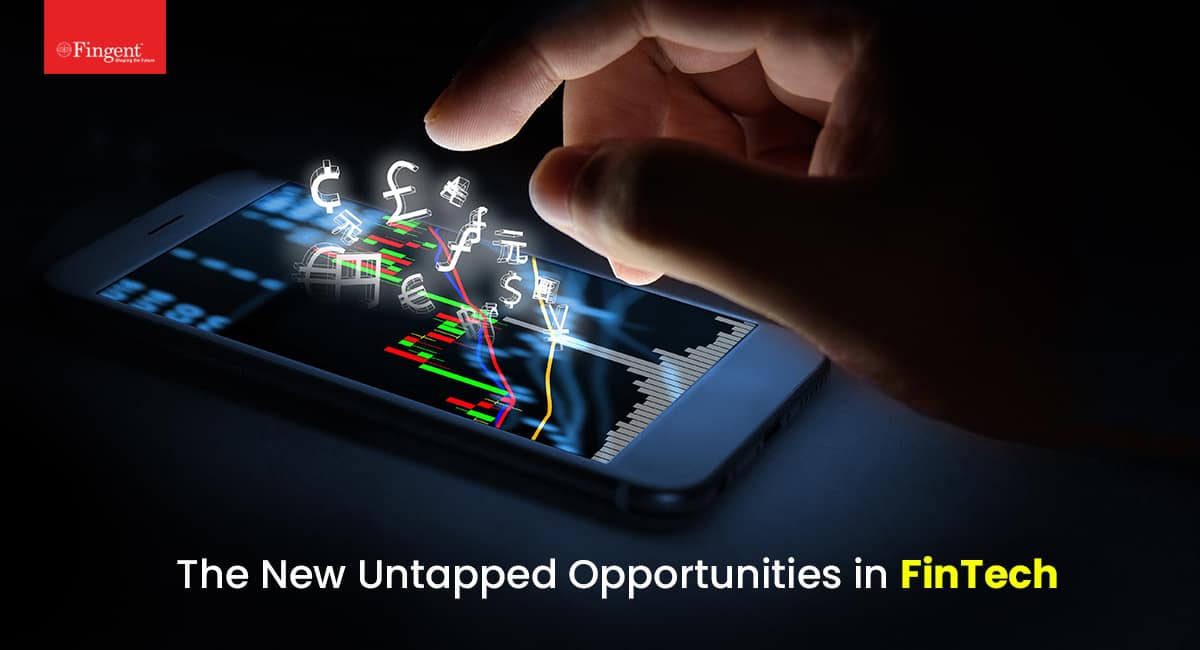 Technology in finance is no different than other disruptive technologies across various industries. It would be wise for even small businesses to consider FinTech as an investment for the future. Fingent has developed end-to-end disruptive technologies and innovative FinTech solutions that will help your business thrive and stay relevant. Contact us for more details.
How Machine Learning Systems Detect And Prevent Frauds Without Affecting Your Customers
There is nothing more fearful than imbalanced data, especially when dealing with various payment channels like credit and debit cards in banks and other financial organizations. With the wide increase of different payment mediums, businesses are finding it difficult to authenticate transactions. But Machine Learning has been a viable solution to detect fraudsters.
Machine Learning can be referred to as the ability of machines to learn data with the help of human intelligence as well. According to the latest report by Gartner, by 2022, more than nearly half the data and analytics services/ tasks will be done by machines.
Related Reading: Read on to learn how machine learning can help boost customer experience. 
Machine Learning In Making Real-Time Decisions To Prevent Fraud Activities
If a business is able to predict which transactions can lead to fraudster attacks, then the business can considerably lower costs and make critical decisions. While sending sensitive data to a third-party, it is important that the data is not misused for fraudulent activities. This can be done as follows:
Using Machine Learning Models
Consider a score produced from a number of algorithms that is a combination of all possible features. This set of algorithms can be termed as a machine learning model. This machine learning model constantly queries these algorithms in order to produce an accurate score that can be used to predict frauds.
Machine learning models can be compared to data analysts who run numerous queries on large volumes of data and try finding out the best from the derived outcomes. Machine Learning makes the whole process fast and accurate.
Fraud Scores For Fraud Detection
There always exists large amounts of data. Machines are trained using these data sets that are pre-labeled as frauds. These labels are based on earlier records of confirmed fraudulent activities.
The machines are then trained using this labeled set of data. These data sets are now called as training sets. By a named label, the machine is taught to determine if a new transaction or a particular customer is likely to be a fraudster based on a score of 0 to 100, being the probability.
This score enhances the ability of a business to ensure a considerable reduction in frauds by providing accurate predictions.
Related Reading: Check on to this Infographic to learn more about Machine Learning.
Can Machine Learning Actually Predict And Prevent Fraudsters?
Designing as well as being able to apply algorithms that are on the basis of data sets from the past, enables to analyze frequent patterns in these data sets. These patterns in data via the algorithm are taught to machines and these machines considerably reduce human effort.
These algorithms help businesses boost predictive analysis. Predictive analysis is important for data reduction by using statistical modeling techniques that help in predicting future business outcomes on the basis of past data patterns. In fact, among many businesses, 75 percent of them find growth to be their main source of value, whereas 60 percent of some others believe that it is nothing else but predictive analytics that is the key to deriving value!
Machine learning algorithms are not only used in predictive analytics, but also in image recognition, detecting spam, and so on. Machine Learning can be trained by a 3 phase system.
1. Train
2. Test
3. Predict
So to be able to predict an occurrence of fraud in large volumes of data sets and transactions, cognitive technologies of computing are applied to raw and unprocessed data.
Machine Learning thus facilitates, prediction and prevention of fraudsters for the following key factors:
Scalability: Larger the data sets, increased is the effectiveness of machine learning algorithms. Initially, the machine learns which transaction/data sets are fraudulent and which ones are safe, the machines are well able to predict such cases in future transactions.
Readiness: Manual tasks are time-consuming. These are not preferred by clients. Hence, machine learning strategies are used to acquire faster results. Machine learning algorithms process a large number of data sets in real-time to customers. Machine Learning frequently and periodically analyzes and processes new data sets. Advanced models like neural networks

have provisions for autonomous updations in real-time.

Productivity: The need to perform redundant tasks reduces productivity. The continuous repetitive task of data analysis is performed by Machine Learning algorithms and prompts for human intervention only when required.
Related Reading: Check out how machine learning is revolutionizing software development.
Machine Learning Methods – Using White Boxes And Ongoing Monitoring To Detect Fraudsters
What does a machine learning system do? The methods adopted and the various approaches used for this are termed Whiteboxes, as there is no definite method or model to analyze the score obtained. Similarly, regular and ongoing monitoring is critical for a machine learning system to identify the trends and data statistics on a regular basis.
How Fraudsters Are Detected And Prevented By Using Machine Learning
Data sets are initially collected and partitioned. The machine learning model is taught the sets in order to predict data fraud. The following are the steps in which Machine Learning implements and performs fraud detection:
Data Partitioning: The data is segmented into working in three different phases such as training the machine, testing for data sets and finally, cross-checking of the prediction results.
Obtaining Results of Historical Data: To obtain such data sets, training sets have to be first provided to the machine that includes input values associated with its corresponding output values. This helps in predicting and detecting frauds.
Predicting Anomalies, If Any: Based on the input and output data, predictions are determined by analyzing the anomalies or fraud cases in the data sets. For this, building models are used. This can be done by many techniques such as using

Decision Trees

, Logistic Regression, Neural Networks, and Random Forests, etc.

Out of the techniques, Neural Networks are quick in processing results by analyzing data sets and helps in making decisions in real-time. It does so by observing regular patterns of frauds in earlier cases of data sets given to it for learning.
In a nutshell, Machine Learning is proving to be the right technology in detecting and preventing fraudsters from malicious activities. If banks start using machine learning systems, it could analyze unstructured data and prevent customer's accounts from fraudulent activities. To know more about how you can empower machine learning and other technology trends to secure data, get in touch with our IT experts today!
Some marketing campaigns are hilarious and others heartbreaking, whatever they are, they are interruptive for sure- because it makes you stop by and notice! To justify the statement, you may think digital marketing campaigns should always be the most attractive and catchy. But that is not often the case. For instance, the banking and finance industry is one of those industries in which you cannot really make use of a lot of creativity and colorful marketing campaigns. Whether it is a social media campaign or any other kind of digital marketing technique, you need to put in a lot of thought, while also keeping in mind the various regulations governing the financial industry. So, how exactly can you go about digital marketing for this industry?
Here are some tips:
Talking to customers about more than just banking – Whether it is through the social media or through any other digital marketing channels like e-mails or websites, it is important to keep your customers engaged. It is true that talking to customers about events and activities in the banking industry can be rather less exciting and it might be difficult to keep the customers engaged. Hence, you need to make an effort to think beyond the financial perspective of what you can do for your customers and get them talking about what they might be interested in or what they can relate to. For example, you could ask questions through your facebook page to get to know your customers' opinions on general matters of interest like events that happened in their city etc.
Adding a little color – When using social platforms for marketing, make sure that you talk in their language. Connect with them and communicate with them like they do. If you make your communication formal, on any social platform, it will turn out to be an extension of your website and people will lose interest. Hence, you can share pictures or videos of events in banks or of new services provided, and engage with customers in a meaningful way. For example, Wells Fargo has posted pictures of the last signs switching over through a social media channel when they transitioned the last of their Wachovia branches over, instead of sharing a press release about the same.
Organizing contests – Contests have always proved to be one of the most effective ways to engage with customers. You can have contests on any digital marketing channel, although it might be most effective on a social networking channel. Contests, again help you connect with and keep regular contact with your customers. For example, HSBC Students had promoted their scholarship contest through social networking channels and it triggered an overwhelming response within their community.
Highlighting success stories – What could be more effective for promotion than a genuine third party endorsement. Rather than having self promotional ads, you can have some of your existing customers share online, their experiences with your bank. You can identify some of your customers whom you've had the longest relationship with, or some with a unique story etc. and share them through your digital marketing channel. If you share these stories in a creative and fun way, you can have your customers interacting and engaging in no time.
These are some things you can do while carrying out your digital marketing campaigns. In order to increase the effectiveness it can be accompanied by other regular marketing campaigns as well like partnering with colleges or universities etc. Marketing for banks and financial institutions, even though is a tough job, if done properly and thoughtfully, can generate best results.
In 2014, we saw the banking and financial services industry in the midst of a compliance crisis. Therefore, Most banking institutions pursued a shift in focus from defensive compliance remediation to revenue growth and cost reduction. Some banks had to settle some of their mortgage-related cases, the fines for which were quite huge. Further, the banks sought to increase operational efficiency and thereby enhance their financial performance. For this, they simplified their operations and went on to even cut down on their branch network. According to a research conducted by Deloitte, the industry closed down 1614 branches over 12 months ending in June 2014, which was the biggest downturn in over 2 decades.
Now, the US economy is in a much better form compared to 2014.  However, statics show a slight slow down in 2019-20, which is again forecasted to have a steady growth in the coming years. 
The financial services sector has entered a new phase with a stronger focus on increasing profitability. In this post-crisis phase of improvement, banks and financial institutions are likely to focus on 7 areas in order to enhance growth and profitability. These are:
1. Achieving balance sheet efficiencies
Banks will have to revamp their deposits and assets mixes this year, so that they are in conformity with compliance regulations and at the same time do not compromise on increasing profitability. In order to retain deposits, banks will have to boost their customer relationship programs and increase cross-selling efforts. New rules regarding the Liquidity Coverage Ratio (LCR) and the Supplementary Leverage Ratio (SLR) which were finalized in 2015, will have to be complied with in this regard.                                                                                               Find more on Basel III Leverage Ratio Rules in this video. 
All financial institutions having more than $250 billion in total consolidated assets or more than $10 billion in on-balance sheet foreign exposure are required to have a 100% LCR. In the case of assets, investments will have to be made keeping in mind the new rules of the Net Stable funding ratio.
2. Driving Mergers and Acquisitions 
Since 2000, more than 790'000 transactions have been announced worldwide with a known value of over 57 trillion USD. In 2018, the number of deals has decreased by 8% to about 49'000 transactions, while their value has increased by 4% to 3.8 trillion USD. 
Although 2016 witnessed a dropdown, Mergers and acquisitions (M&A) are likely to continue growing in 2019, the main driving factors being efficient and strong balance sheets, challenges to the growth of revenue, limitations to achieving cost efficiencies etc. Banks, however will have to focus more on adhering to the compliance regulations concerning M&A, especially in cases where the amount exceeds $10 million or $50 million, wherein the scrutiny will be stricter.
3. Pursuing growth
Since 2014, there have been many obstacles to growth like low demand for loan, especially mortgages. The competition has also been quite heavy especially for fee-based services like wealth management. This year, there will a stronger focus on growth. Banks will have to invest in customer analytics as well as digital technology in order to develop better cross-selling strategies and also generate more interest of the customers. But, underwriting standards should be complied with strictly. With regard to competitive advantage, establishing partnerships with non-banking technology firms could be beneficial.
4. Transforming payments
Banks have replaced their traditional cards with the EMV standard of chip and PIN cards. A Statista survey carried out in June 2018 revealed that 83 percent of Americans between 30 and 49 years owned a credit card. The total credit card debt in the United States amounted to approximately 0.83 trillion U.S. dollars in the second quarter of 2018. With the introduction of Apple Pay, contactless payments are also becoming quite popular. And as contactless payments become more accepted, banks will have to look for ways to distinguish their way of delivering customer experience.                                                 
Fun Facts: In April 2018, the four major U.S. credit card issuers — Visa, Mastercard, American Express, and Discover — decided that they'll no longer require signatures as a verification method for purchases. Retailers may still require signatures to verify cardholder identities, however, but only if they choose to do so. This will help streamline the checkout process without compromising card security — signatures aren't a very good security measure, and cashiers never check them anyway.
5. Strengthening compliance management
In 2014, as mentioned before, banks and financial institutions had resorted to dealing with compliance pressure by strengthening internal control and resolving existing legal and regulatory issues. Further, as the compliance regulations have been bolstered, banks need to integrate compliance and risk management fully into the culture of the banks rather than concentrating on specific processes. It should be enforced in the performance management systems as well, through employee training. New regulations like heightened risk governance expectations and the enhanced prudential supervision rule specifically require the banks to improve their risk capabilities.
According to Statista reports, payment card losses due to counterfeit amounted to three billion U.S. Dollars in 2014 which declined to 1.8 billion U.S. Dollars in 2018.  
6. Managing data and analytics
Since 2014, the efficiency of the data management processes followed in most of the banks had been found to be just about average. From a recent survey conducted by the Risk Management Association and Automated Financial Systems Inc., it was found that only 40% out of the 37 global financial institutions surveyed, felt the quality of their data to be above average or excellent. Banks now need to move toward a central Regulatory Management Office (RMO) in order to monitor the data management processes. Besides that, the Chief Data Officers should also extend their responsibilities and help in collaborating with new business lines and functional groups, which will help in value creation.
7. Enhancing cybersecurity
In 2014, there was a huge rise in the number and severity of cyber attacks. The 2018 Identity Fraud Study revealed that the number of identity fraud victims increased by eight percent (rising to 16.7 million U.S. consumers) in 2017, a record high since Javelin Strategy & Research began tracking identity fraud in 2003. The study found that despite industry efforts to prevent identity fraud, fraudsters successfully adapted to net 1.3 million more victims in 2017, with the amount stolen rising to $16.8 billion.
To improve cybersecurity efforts, banks are likely to add advanced features to their existing systems. New methods like Wargaming, attracting specialized talent etc. will prove to be quite helpful. Enhancing the existing intelligence systems to detect new threats or attacks on a regular basis could also be very helpful.
As the economy improves, banks need to invest more into technology for most of their concerns whether it is compliance or customer relations or cybersecurity. Improving data analytical capabilities will ensure that the ultimate goal of growth and profitability is achieved. Moreover, with ethics and risk management embedded into the organizational culture, it further assures improved profitability.
Fingent works with a number of financial institutions to help them be ahead in the market. Along with advanced technology practices, Fingent helps financial institutions implement industry proven practices to help their clients overcome challenges for growth.