Why and when does an enterprise require hyperconverged infrastructure?
Enterprises and businesses in all sectors strive for the most efficient infrastructure. The explosion of business data poses additional challenges to IT decision-makers. Weak storage solutions could be disastrous for a business. Organizations need to invest in a reliable IT solution that will bring together all IT infrastructure components. They need a solution that will increase overall workplace productivity and reduce cost.
Hyperconverged infrastructure can be the perfect solution for enterprises. It provides uniform scaling along with the simplicity of deployment and ease of management. These features of HCI translate into operational efficiency and reduced costs. As businesses slowly emerge from the fragile economy caused by the coronavirus impact, hyperconverged infrastructure can help them come back strongly.   
Let's have a look at what hyperconverged infrastructure is and how you can benefit from it.
What is hyperconverged infrastructure?
Hyperconverged infrastructure (HCI) is an IT framework. It combines computing, networking, and storage into a single turnkey platform to increase scalability and reduce data center complexity. Hyperconverged platforms usually run on standard, off-the-shelf servers and include a hypervisor for virtualized computing and networking and software-defined storage. Hyperconverged platforms are designed for scalability. For example, it allows you to cluster multiple nodes for creating pools of shared storage and compute resources.
Compared to traditional enterprise storage infrastructure, you can customize hyperconverged infrastructure to make it flexible and easy to manage. It can provide the agility of infrastructure without relinquishing control of your hardware. 
Why and when does an enterprise need hyperconverged infrastructure?
Hyperconverged infrastructure offers scalability, reliability, data protection, and more. However, it does not mean HCI is for everyone. It is not recommended for applications that need low latency and contend with high I/O rates. For applications with the right workload, it proves useful in addition to the data center reducing costs and simplifying IT.
Initially, Virtual Desktop Infrastructure and other general-purpose workloads with fairly predictable resource requirements started using hyperconverged infrastructure systems. However, it has become a suitable platform for enterprise applications, private cloud, edge computing deployments, and databases. In other words, a hyperconverged infrastructure system can be used by smaller enterprises that need faster and more reliable storage solutions.
With the landscape of technology evolving faster than ever before, enterprises are increasingly moving to the cloud. As workload requirements grow, organizations realize the need to add nodes to their system. To achieve this, they need a 100% software-defined storage solution that aggregates the storage and compute performance between servers and nodes. 
That is why enterprises need a hyperconverged infrastructure system. It can provide such necessary solutions, replace silos of servers, storage, and virtualization, and avoid the need for separate management tools and processes. 
As technology begins to settle down, the rate of HCI adoption is expected to increase soon. So, it is crucial to know its benefits and make an informed decision.
Read more: 11 Tech Trends That Will Disrupt Businesses in The Next 2 Years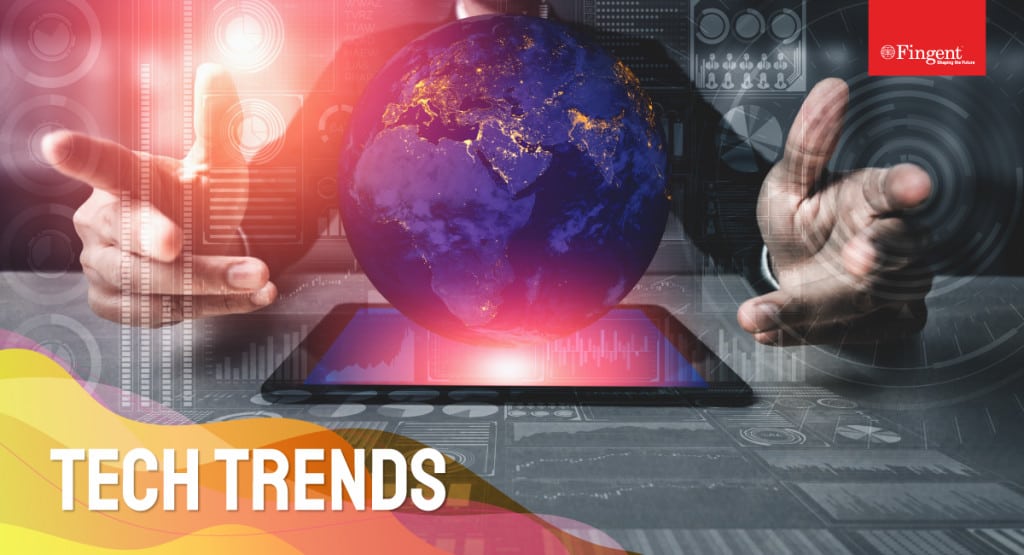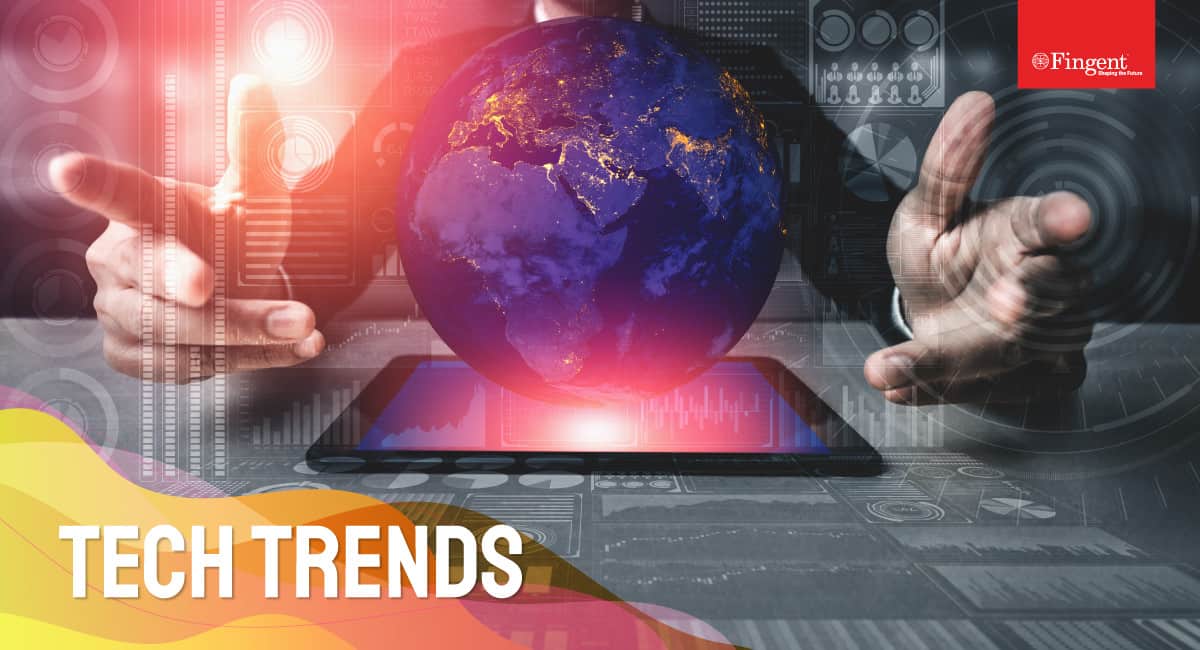 12 benefits of hyperconverged infrastructure
1. Simpler design
Though hyperconverged infrastructure is not cloud-based, it is ideal for the cloud era. It comes with a framework that has a flexible and simple design. Hyperconverged infrastructure eliminates silos and other barriers that slow down development. In this way, it helps the organization to accomplish most tasks more swiftly. In the current fast-paced world, having the ability to act quickly is vital. 
2. Scalability
Scalability has been the top reason for many enterprises to choose HCI. Each hyperconverged infrastructure appliance is a self-contained unit that is designed from the ground up that maximizes compatibility. It allows expansion of data center capacity by simply attaching an additional unit. 
An HCI cluster is made up of preconfigured, and self-contained building blocks called nodes. Since nodes can be pre-optimized, admins can easily add them without having to contend with integration issues. 
3. Ease of implementing hybrid systems
Hyperconverged infrastructure combines virtualized computing and networking with software-defined storage. This facilitates identical software deployment, whether hosted on the cloud or at the data center, meaning that a team can quickly deploy applications on-premise and combine them with a public cloud. That makes it perfect for any enterprise that plans to build a hybrid infrastructure. 
Read more: Hybrid Cloud Infrastructure: How It Benefits Your Business 
4. Simplified management
With a traditional system, an organization would require specialists to manage each of the different elements: storage, compute, and networking. Thankfully, a hyperconverged infrastructure simplifies this management issue. It allows consultants or even general tech staff to oversee the entire setup.
Administrators can work from a single management platform that consolidates administrative tasks. It helps them eliminate management silos that come with traditional infrastructure. Additionally, it frees up IT personnel for other critical tasks such as focusing on new initiatives.
5. Reliability  
The inbuilt multi-node architecture of hyperconverged infrastructure offers a highly reliable system. Since fault tolerance and disaster recovery are built into an HCI platform, other nodes can compensate for one node's failure. This aspect also includes self-healing capabilities that automatically identify and address issues. Admins can add or replace nodes without workload disruptions. 
Read more: How Kubernetes benefits your IT infrastructure?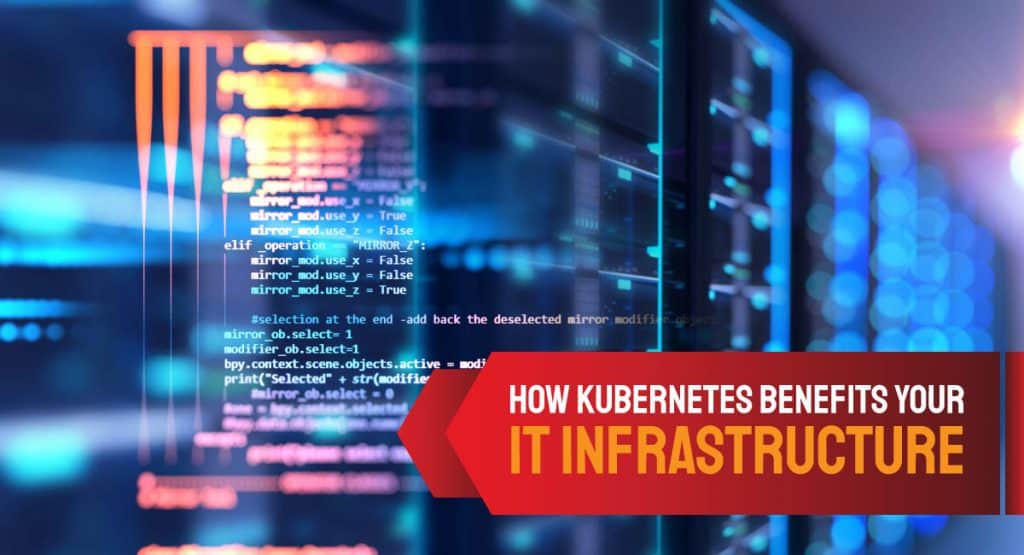 6. Improved performance
Hyperconverged infrastructure is capable of improving workload performance, even when running multiple application types. It can meet the performance demand of varying workloads, including virtual desktop infrastructure. It can also accommodate changing performance requirements without the need to reconfigure the entire hardware.
7. Efficient data storage and protection
Since data storage and protection are a part of its infrastructure, hyperconverged infrastructure can make these processes more straightforward and efficient. It can provide data protection functionalities such as data duplication or snapshots. Disaster recovery and prevention is also made easy with hyperconverged infrastructure.
Being software-centered, HCI gives an enterprise the opportunity for regular backups using public cloud storage. Scattering data across multiple nodes, HCI ensures that the entire business is not affected when just one piece of hardware goes down. 
8. Automated infrastructure 
Automation has been impossible for most complex IT infrastructures. However, in HCI storage, servers and infrastructure support services are virtualized, making automation of routine operations achievable when centralized management tools are implemented. It enables administrators to quickly deploy cloud infrastructure, automate complex processes, and eliminate time-consuming manual tasks. 
9. Workload consolidation
Over the years, HCI products have been supporting workloads beyond back-office applications and virtualized desktop infrastructure. Hyperconverged infrastructure's ability to consolidate multiple IT functions into the same platform is most beneficial for an organization. It makes it easier to migrate virtual machines between different appliances or even between data centers. 
10. Easy upgrades 
Hyperconverged infrastructure provides a unified environment that makes upgrading hardware and software much faster and easier. It can streamline and simplify upgrades, eliminating the need to balance independent systems. It provides a flexible and adaptable environment for restructuring systems or hardware. Besides, it does not have risks that come with other systems. Hyperconverged infrastructure offers a unified platform that uses integrated technologies and standard protocols. It makes it easier to implement performance upgrades. 
11. Software-defined infrastructure 
Software-defined capabilities help in driving operations and maintaining the overall health of the environment. These capabilities make automation more comfortable to implement than with legacy systems. Software-defined infrastructure can quickly and easily accommodate upgrades, multi-storage types, and new components. It can thus simplify IT, handle diverse and changing workloads while improving overall efficiency. 
12. Lower costs 
Most enterprises adopt hyperconverged infrastructure because it reduces the running cost of workloads throughout their life cycles. It can consolidate hardware resources and maximize their use. Moreover, it will tremendously reduce the need for more servers and minimize power and cooling requirements. 
Since you can build hyperconverged infrastructure with commodity hardware, organizations can avoid expenses that come with deploying specialized servers, storage, or network components. 
Hyperconverged infrastructure uses direct-attached storage. It helps enterprises avoid the high cost that comes with deploying and managing a SAN. With the help of a reference architecture, they can buy HCI software and build their HCI platforms. 
How can organizations adopt hyperconverged infrastructure?
Organizations must adopt hyperconverged infrastructure to reduce the complexity associated with network management across servers and storage. The best approach is to make a trial with a small project and then scale up as the need arises. 
If you want to adopt HCI, you can start by surveying your existing infrastructure and figure out what you want to achieve by moving to HCI. It will help you refine your needs and identify what features you will require so that you get to focus on the right vendor offerings. 
To tackle the toughest challenges, organizations need to adopt solutions that deliver. Consider these factors when adopting a hyperconverged infrastructure:
Adequate support:

The right HCI solution must support a broad set of application deployment models. It needs to be fast and consistent to run your mission-critical apps.

Scalability:

The right solution should complement your current IT needs and adapt as those needs evolve. 

Seamless integration:

The HCI solution should be flexible enough to support multiple hypervisors, whichever cloud environment most appropriate for them.
Learn more: Take a look at how InfinCE, an infinite cloud platform, ensures secured work-collaboration within an organization and helps enhance company efficiency & growth!
Over to you
Organizations need reliable and faster storage performance now more than ever before. Hyperconverged infrastructure provides a path to secure and modern infrastructure. Most organizations consider the solution critical to their strategic IT priorities. What about you? 
Chat with us and get the answers to all your questions on hyperconverged infrastructure. 
Why IT is the guardian angel of businesses during a recession?
Introduction
Decreased revenue churn and the uncertainty in the global economy is making it difficult for many businesses to keep their financial wheels turning during the COVID-19 slouch. They are forced to revisit their strategies w.r.t. how they manage and operate their business, and vital to this is re-visiting their use of technology. 
IT solutions lead to new ways of innovation and this can help organizations make lasting improvements to recession-proof their business. IT solutions allow leaders to redesign processes from the ground up. IT automates processes, with data captured at the right moment to deliver insights on processes and how to streamline them. IT innovative solutions rewire organizations to perform better through a fundamental reboot of how work gets done.
This article presents 
How businesses are adopting IT solutions to improve productivity and cut costs, while they recession-proof their business.

9 practical examples of IT solutions.
Advantages of cutting-edge IT solutions
– Improve productivity
Lack of technology has been one of the reasons why employees are unable to reach their productivity targets. According to a recent Workers' Experience Survey, 85% of employees said they would prefer their organizations to provide them with the entire IT ecosystem (including tested and supported devices, accessories, and so on) that will help them to be more productive in their work. 
– Cut costs
Most businesses are understandably reluctant to loosen the strings of their purse in the current situation of uncertainty. However, done in the right way, IT innovative solutions can be self-sustaining, and each of the incremental improvements will pay for the next leg of the journey. Take cloud computing for example. Cloud computing allows you to get rid of the hardware cost. Instead of purchasing your own equipment, the provider can offer you all that you need to keep your business running. Since it works on a per-per-use pricing model, it saves you from paying for any unused software/ hardware. 47% of IT executives report that their IT costs have dropped by 30-50% after they started using cloud infrastructure and apps. 
– Recession-proof business
Technology will help you ensure that your business not only survives the imminent recession but also thrives. Among the many things, IT solutions will help you gauge customer engagement in real-time, keep your data clean to maximize new business growth potential, free up more time for employees to sell, and manage client experience. 
Read more: Recession-proof Your Business with Digital Alternatives, Go Paperless! 
9 practical examples of how IT solutions recession-proof your business
1. Cybersecurity
Data privacy continues to be a major cause of concern as incidents of phishing and other threats are on the rise. Businesses must rely on new and innovative IT technologies to help them differentiate and ensure growth in the evolving marketplace. Businesses that lack effective security measures face the ever-looming risk of exposing themselves to data theft that would result in breaking the trust of their stakeholders, customers, and the marketplace. Now is the time for a new take on protecting your organization.
Read more: Safeguarding IT Infrastructure From Cyber Attacks – Best Practices 
2. Contactless shopping 
The COVID-19 led safety norms such as social distancing have pushed businesses to use technology to lower interaction between people, products, and infrastructure. Contactless shopping allows your customers to conduct entire transactions on their mobile devices without touching anything else. For those who prefer stepping out to shop, technology solutions can be integrated and implemented for contactless shopping.
Read more: How Retailers Can Revive Sales While Adhering To Social Distancing Norms 
3. Omnichannel for retailers
Innovative technology ensures that retailers have an omnichannel presence across all touchpoints. This means that they can go beyond brick-and-mortar locations to mobile browsing, social media, online marketplaces, and every online channel where the customer is inclined to browse. It helps retailers manage their tasks effortlessly while allowing customer engagement through a common quality service across various sales channels.
Read more: 6 Hot Technologies that Handhold Businesses Amid COVID-19 Impact 
4. E-commerce
E-commerce solutions enable centralized management of all the orders as well as the inventory of both the digital and brick-and-mortar stores. This technology can direct the order placed online to the nearest store for faster delivery providing enhanced customer satisfaction. Automatic updates of the inventory ensure better stock management across all the stores. It further assists in automatic stock replenishment.
View Infographic: The Truth About E-Commerce, 2017-2020 
5. Self-checkout systems
Secure cash handling machines and automated self-service checkouts are a huge success for retailers. Though initially it was used to reduce cost and for security reasons, now it has proved helpful in limiting staff contact with cash that is touched by other people, an essential technology in the current scenario.
6. Digital payments 
For businesses that do not have access to expensive, automated machines, contact with cash can be limited by digital payments for in-store transactions. Low-value payments can be made contactless with just a 'tap.'
Read more: Trends Shaping Mobile Payments Market Worldwide 
7. Virtual trial rooms
Retailers can use several options available for customers who would like to see and experience the product before they make a purchase. Magic Mirror is one of those trends. it helps customers see what they would look like in different clothing styles by responding to their hand gestures and voice commands.
8. Chatbots
Based on machine learning, chatbots copy human conversations and react to written or spoken requests to deliver a service. Chatbots provide extensive customer assistance while your customers are shopping online. It allows you to provide customer support 24/7 leading to greater customer satisfaction. It keeps your customers engaged with interactive communication. Chatbots ensure that the buyer's journey continues uninterrupted in the right direction. Since they are automated IT solutions, they allow your organization to handle several customers at the same time.
Read more: Capitalizing on AI Chatbots Will Redefine Your Business: Here's How 
9. Robotics in logistics
Use of Robotics in your logistics will ensure that you accomplish the same amount of work with improved efficiency and less cost. Businesses need workforce capability while they adapt to changing environments. COVID-19 has forced a large number of the world's working population to go on extended periods of sick leave which has resulted in an increased need for workers. However, robotics could eliminate such concerns as these technologies become more widely used, becoming increasingly affordable and available. It has the potential to create a limitless workforce that does not claim retirement benefits, paid time-off, and other additional aspects of costs associated with human workers.
International Finance Corporation reports that logistics companies (including 3PL players) have increasingly turned towards robotics and automation for surviving the coronavirus crisis. 
Read more: How Robotics in Logistics Helps Improve Supply Chain Efficiency 
Use the present crisis as an unprecedented opportunity to lead
As the world is increasingly moving toward newer technologies, the expectations of consumers are also rapidly changing. The present scenario with the pandemic is further accelerating existing trends that push products and services towards emerging technologies. Organizations must be led by this change in behavior and meet their customers where they are. The current pandemic is a serious wake-up call for all businesses to recession-proof their business and mitigate the risk from such adverse conditions. Pick the right technology to propel your business growth. Partner with us and allow us to get you there!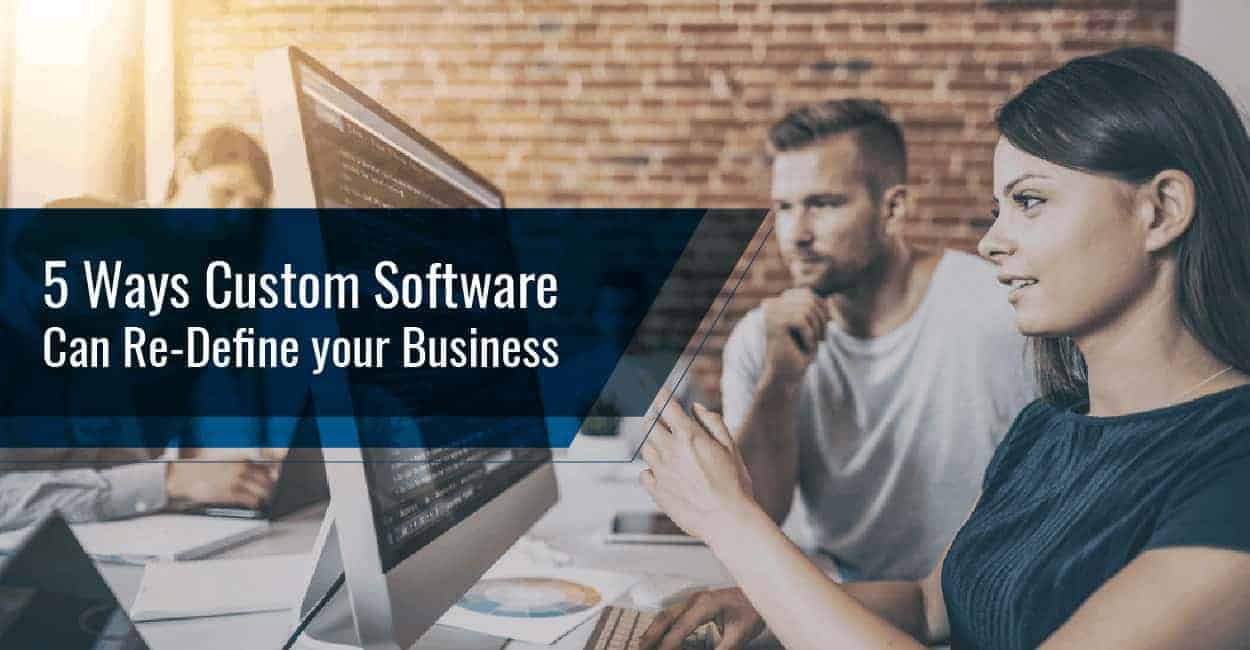 Information Technology (IT) industry is composed of innovations, growth, and a lot many transformations. There are many uncertainties that are associated with the IT industry due to the rapid changes in the technological trends. The preferred skill sets by the employers also change as per the trends and demands of the industry and the IT professionals face the burden of the same. In 2017 the technologies, such as cloud computing, mobility, Big Data, Business Intelligence, and networking were on a rise.
The IT industry surpassed $3.4 trillion-mark in 2016 and is set to cross $3.5 trillion milestones by the end of this year. There are three primary components that are associated with this industry viz. hardware, software, and services. These three components make up for 59% of the global total and the rest 41% is covered by the fourth component, that is, telecom services.
The following list covers the most in-demand IT jobs and skills in 2017.
Data Analysts: There are massive clusters of information that an organization processes and manages on a daily basis. The role of a Data Analyst includes the identification of relevant patterns and trends from these data sets to assist the organization in strategic planning and decision-making. There are various automated analytical tools that have also been developed for this purpose. With the increase in the need for data and information, the role of a Data Analyst is high on demand. It is expected to grow by another 25% in the next five years.

Security Analysts: With the increase in the usage of data and information by the organizations, the likelihood of the security threats and attacks have also gone up. It has led to the increase in demand of Security Analysts, Security Administrators, and Data Security Managers. The year has witnessed some gruesome information security attacks, such as

WannaCry ransomware attack

. The attack had an adverse impact on the computer systems and network in over 150 countries. The need for a highly efficient data security team has become prominent as a result.

Health IT: The use of

IT in the healthcare sector

has increased in the recent years. With the growth of remote health monitoring and telehealth tools, the demand for health IT skills has also enhanced. The much in demand roles in this area include Clinical Informaticist, Clinical Systems Analyst and Revenue Cycle Analyst.

Web Development & Programming: The involvement of web has become an integral part of the business all across the globe. The latest web development and programming skills, such as the use of lightweight programming and responsive web design & development are being looked upon by the employers. Also, the skills of mobile application development have also grown due to the rise in the usage of mobile applications.

UI/UX Designers: The primary motive of any web application or a service is to attain maximum customer base and higher levels of customer engagement. One of the most significant aspects to achieve the same is a rich and visually appealing User Interface (UI). The customers are attracted towards the applications that offer them higher usability and good user experience. The demand for this role has therefore increased with the increase in the use of web and mobile applications.

IT Project Management: One of the most significant resources in any of the IT projects is the Project Manager. There is a lot of responsibility that is put on the shoulders of this resource during the project life cycle. It is, therefore, anticipated that the IT project management skills will continue to remain in demand in the years to come.
With the change in technology, there are also some of the skills that are no longer demanded in the IT industry. There was a time when Mainframe computing was considered as a top skill for an IT professional.  However, the latest technological advancements have eliminated the demand for the same. The use of manual testing processes has been replaced by the automated testing practices which have kept the skills of manual testing on low priority. With the advent of social media, the requirement of SEO specialists has also diminished.
The face of IT is changing at a rapid pace. It has become necessary for the IT professionals to maintain the pace with the changing nature of IT. They should always look for the mechanisms and methods to enhance their skillsets to maintain their value in the market.