Tag:
future healthcare systems
With the ongoing COVID-19 pandemic, the healthcare industry is spiraling at an unexpected speed and is continuously inventing healthcare solutions to drive streamlined operations. Medical organizations are now largely depending on custom healthcare software solutions to maintain medical history, electronic health records, patient's personal information, and other medical data to provide better patient care and health services. This blog will take you through why your healthcare organization needs to invest in custom healthcare software development, and how it's beneficial to outsource it!
What is custom healthcare software development?
Today, healthcare is driven by technological innovations such as big data, electronic patient record systems, interoperability, and machine learning. The need for this is to provide better patient experiences and improve health outcomes. To achieve this, there is a need for professionally designed tools and solutions that can help healthcare providers to deliver patient-first and cost-effective care.
Custom healthcare software development is the process of creating web or mobile apps for medical professionals so they can interact with patients better, use medical data analytics, and access patient health records.
Examples of how custom software development has transformed the healthcare industry include;
Tools such as Hospital Management Systems (HMS) or Hospital Information System (HIS) are comprehensive integrated solutions that handle different aspects of hospital or clinic's workflow efficiently.
An Electronic Health Record (EHR) system collects a patient's data and history and stores it in a digital format that makes sharing across different healthcare systems easy.
Mobile apps and wearable devices are serving several health aspects.
Read more: Augmented Reality in Healthcare: The Industry Future!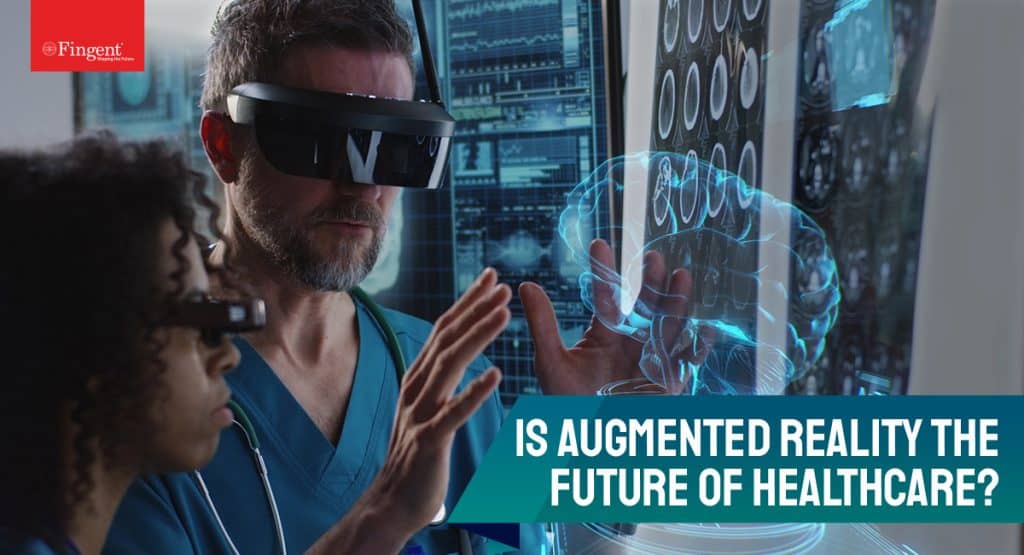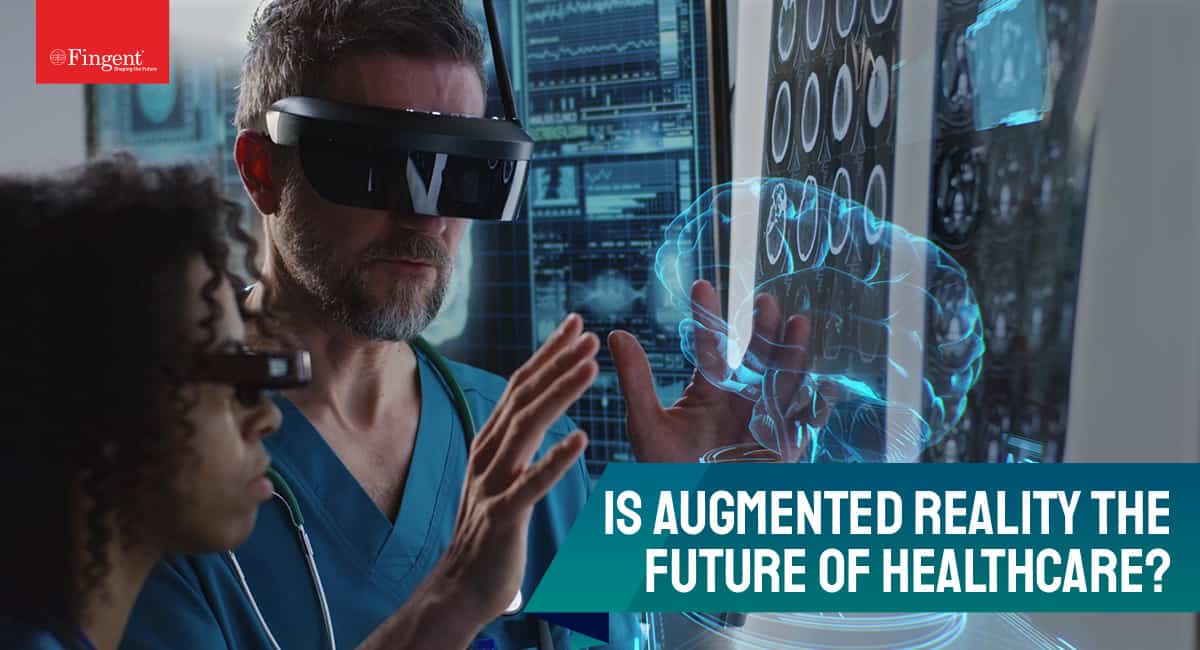 Key benefits of custom healthcare software
1. Tailor-made solution
Software solutions built specifically catering to your organizational needs help deliver better customer services. Especially when it concerns providing patient-care services, it is always recommended to invest in custom or tailormade solutions. An off-the-shelf or packaged solution, in comparison to a custom software solution, may or may not be able to meet your organization's requirements or even work well within a specific type of facility. A custom software solution will help solve your business-specific complexes and will help meet your business goals.
2. Streamline processes
Undoubtedly, technology enables us to get our work done efficiently and more accurately. A custom software solution can have a far-reaching impact. It frees your staff to allow them to focus on patient care.
3. Personalized care
Today, patients want to understand their health on their own and expect personalized services from their healthcare provider. This is why there is an increasing demand for telemedicine, at-home testing kits, and health apps.
4. Enhanced security
Custom healthcare software solutions are built in compliance with the industry standards and guarantee that personal data stays secure and confidential. An app must comply with Open Web Application Security Project standards and other certifications, to be approved.
When it comes to creating custom healthcare software, organizations can;
Leverage any open-source platform to create a customizable solution without the need for coding
Outsource the entire custom software development process to a reliable development agency.
Read more: Why Healthcare Prefers Prescriptive Analytics Over Predictive Analytics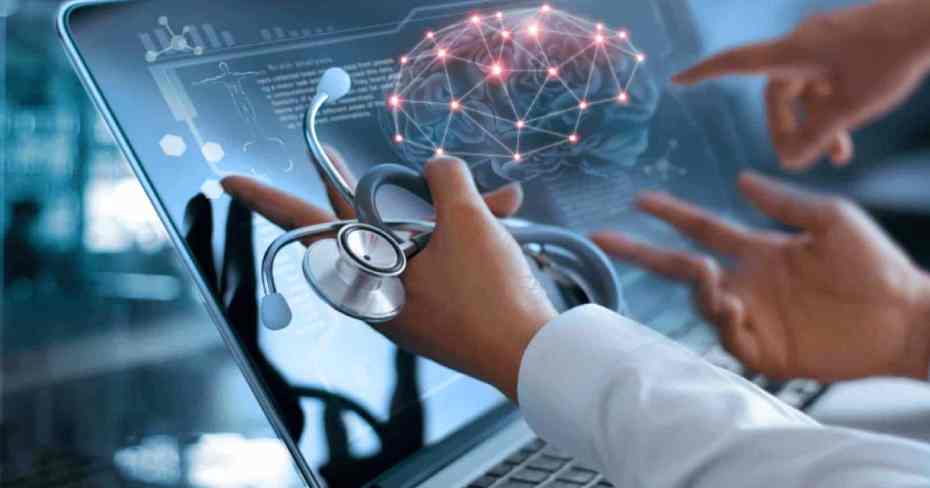 Advantages of outsourcing healthcare software development
1. Economical and effective
By outsourcing to a third-party offshore company, you can save a lot of costs. It helps save largely on the cost of developing application infrastructure, recruiting professionals, training the recruits, and deployment and pre-installation set-up costs. Most service providers use advanced technology that would fit your budget.
2. Experienced team
While some projects require a large pool of software developers others may not. In such cases, it may be difficult to hire software developers and then relieve them after completing the work as it involves a huge cost to hire, set up infrastructure, and team. Therefore, outsourcing custom healthcare software development gives you the leeway to scale up or down resources as per your project requirements.
3. Agile and scalable solutions
In-house healthcare developers are usually burdened with several other tasks which cause them to lose focus and compromise on the delivery of the app. Collaborating with a third-party agency will provide you with the flexibility of managing the resources and whenever you need them. This will also help you include scalable software developers to build an app that is more agile and consistent.
4. Quick time to market
Outsourcing the custom development task will give you access to experts from healthcare domains to develop your applications. This will ensure your app be superior,well-grained, and reach the market faster so patients can be treated faster.
5. Increased productivity
As offshore developers are qualified and talented enough to develop your app, you won't have to burden them with briefings and preparations. This will allow you to focus on improving the critical and core healthcare services of your organization thus improving the results significantly.
Read more: Healthcare Analytics Reaches New Heights with SAP HANA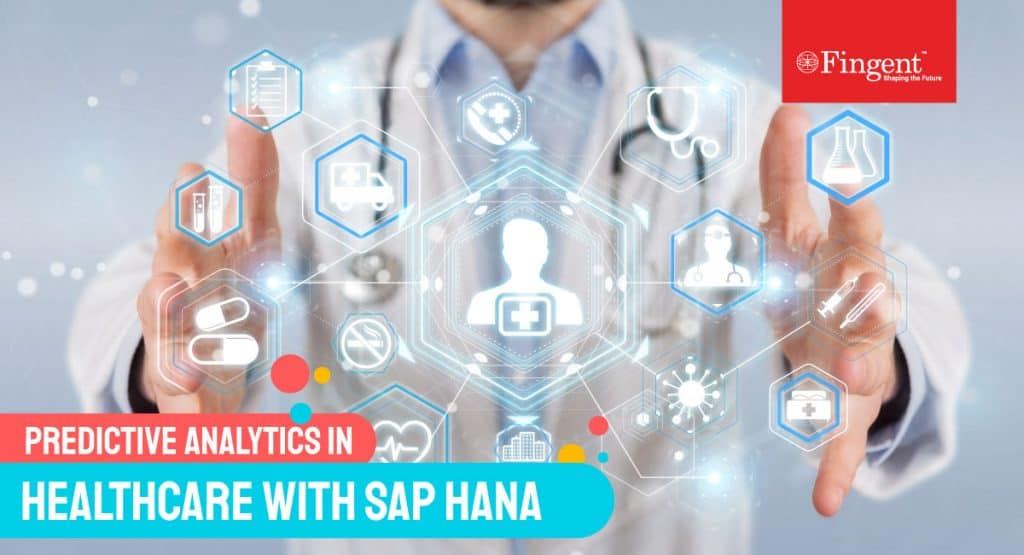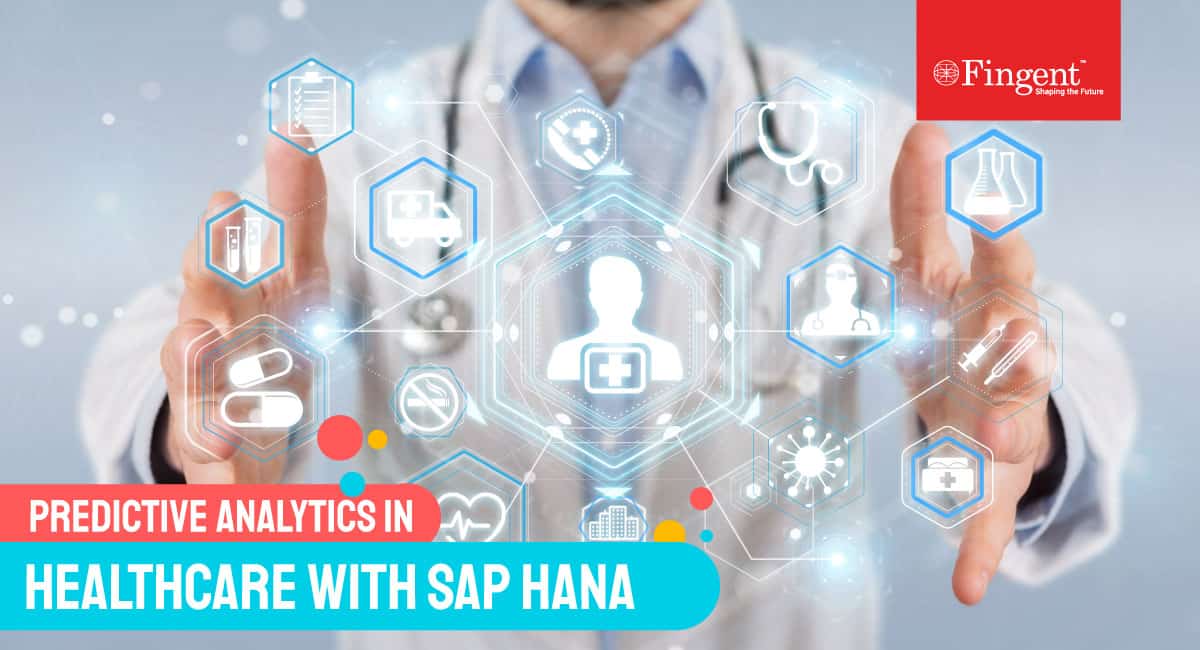 Cost of outsourcing custom healthcare software development
When it comes to the healthcare industry, the average cost of an experienced developer is not cheap. That is why 59% of global companies outsource software development. While the costs vary from country to country, you will still save about 40-70% of the total costs. For example, the average hourly cost for a software developer in the US is $65–$130 per hour while the hourly cost of offshore developers in Asia and Africa is $20–45.
Why choose Fingent?
If you need custom healthcare software for your organization, Fingent is your trusted partner.
We have a pool of experienced and skilled developers who can help you identify the right solution for your business complexities.
Our agile methodology of development ensures client involvement at every stage so that the solution is scalable, cost-effective, as well as caters to specific client requirements.
We offer transparent offshore development services in terms of overhead costs and recruitment fees.
In the wake of the COVID-19 pandemic, the need for custom healthcare software development cannot be denied. Our developers are not only affordable but can add much value in terms of talent and skill to your organization. Connect with our experts today!
How is AI Facilitating Healthcare Innovation Over Years
Today Artificial Intelligence (AI) is being used to enhance and improve all spheres of our lives. Artificial Intelligence in medicine is truly life-altering. The technology is used to solve complex healthcare challenges today. AI in medicine helps interpret the data obtained by diagnosing several chronic diseases such as diabetes, cardiovascular diseases, Alzheimer's, and cancer. Automated systems, tools, and algorithms allow healthcare professionals to minimize errors and control disease progression. 
Artificial Intelligence in medicine has considerably advanced two fields: diagnosis and clinical decision-making. The implementation of AI in medicine enables physicians to minimize intra-observer variability and inter-observer variability. It facilitates the interpretation of diagnostic results with high accuracy and speed. 
A real-life example: Chest X-rays are among the most common imaging modalities read and interpreted by radiologists in hospitals today. Despite their widespread use, the modalities are difficult to interpret due to their low resolution. The AI models developed by IBM Research Center in California can read X-rays, and their performance is at par with the resident radiologists. 
This blog explains how Artificial Intelligence in medicine has been transforming healthcare in the past and present and how it can benefit us in the future.
Read more: Innovative Ways To Leverage Patient-Generated Health Data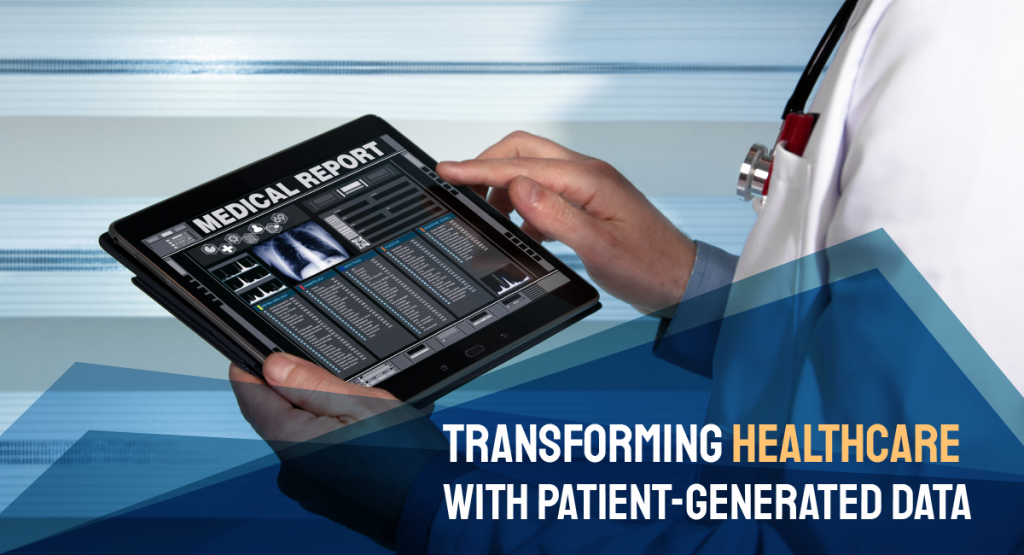 How AI has transformed healthcare in the past
In the past, Artificial Intelligence focused primarily on the development of computerized machines that were capable of making inferences or decisions that only humans can make. In 1966, Shakey- "the first electronic person" was developed. It was a mobile robot capable of interpreting instructions. Unfortunately, reduced funding and lack of interest pushed Artificial Intelligence in the medical industry into a phase popularly referred to as "AI winter." Thankfully, that was not the end. 
How is AI transforming the present
Artificial Intelligence in medicine has crossed numerous milestones after the bleak "AI winter." The present generation has witnessed a paradigm shift across patient treatment, clinical diagnosis, and decision-making. Armed with large amounts of data, doctors are now more capable of providing effective treatment to their patients. AI has revamped analytic methods and changed clinical decision-making techniques. 
Read more: 7 Major Impacts of Technology in Healthcare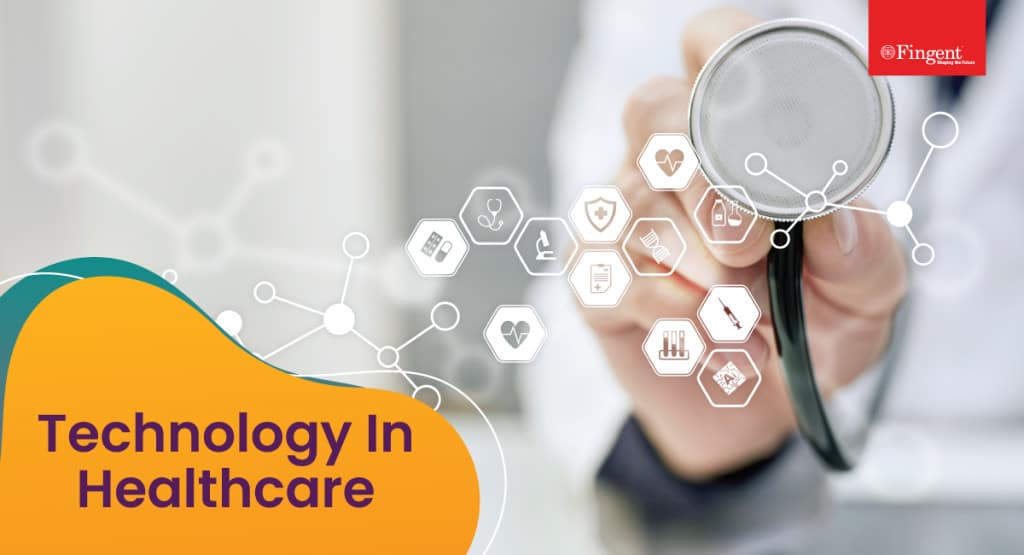 Increased data volumes enable decision-makers to gain unparalleled insights in all stages of treatment, such as diagnosis, treatment variability, care process, and patient outcomes. According to an analysis by Accenture, Artificial Intelligence in medicine can save 150 billion dollars for the US economy by 2026! 
Here's how AI is transforming medicine and improving patient outcomes.
1. Electronic health records
A CDC survey revealed that nearly 75% of healthcare providers trusted their EHR to improve patient care. AI can make the existing EHR system more intelligent and flexible. AI can improve data discovery and personalize treatment recommendations. 
When used with virtual medical assistants, a practitioner can retrieve information from EHRs without becoming a victim of clinical burnout. Thus, AI in EHR can improve both clinical outcomes and clinicians' quality of life. 
2. Medical imaging diagnostics
Medical imaging developers have discovered numerous ways to use Artificial Intelligence in medicine to detect and diagnose a wide range of diseases. These developments range from automating workflows to improving processing speed. 
While AI imaging may seem expensive, it saves a vast amount of capital spent on invasive disease treatment and prolonged hospital stays by detecting the disease at an early stage. Ai also improves the accuracy of screenings for conditions by helping doctors in early diagnosis. The advent of molecular imaging allows doctors to diagnose an ailment at the cellular level leading to accurate treatment, better patient outcomes, and decreased mortality and morbidity. 
3. Virtual health assistance
Virtual health assistance enhances outcomes by cutting short hospital stays, reducing readmission rates, and improving the patient experience, especially among chronically ill patients. Combining AI with healthcare wearables helps streamline telemedicine and improve patient outcomes. 
A Virtual Health Assistant is developed to manage chronic diseases. It collects information about a patient every time he/she visits a doctor. It can be programmed to perform health screenings and send the results to the doctor. Each healthcare facility may choose to have a tailored virtual health strategy. This will help integrate appropriate healthcare platforms and technologies into the delivery model. 
4. Proactive medical care
Conventional medical treatment involved treating the patient after detecting the disease. This was called 'reactive medical care.' Thankfully, AI brought in a significant shift turning reactive medical care into 'proactive medical care.' AI-enabled proactive medical care includes studying patients' medical history to locate high-risk markets for various diseases. Then they are monitored for any changes. Once an alarming change is detected, the application suggests medical intervention.
These apps encourage the patient to be an active participant in their personal healthcare. These can be extremely helpful or even life-saving in conditions such as palliative care, congenital heart disease, and diabetes management. Such proactive medical care enables the patient to take care of oneself's daily routine, including emergencies.
Read more: The Application and Impact of Information Technology in Healthcare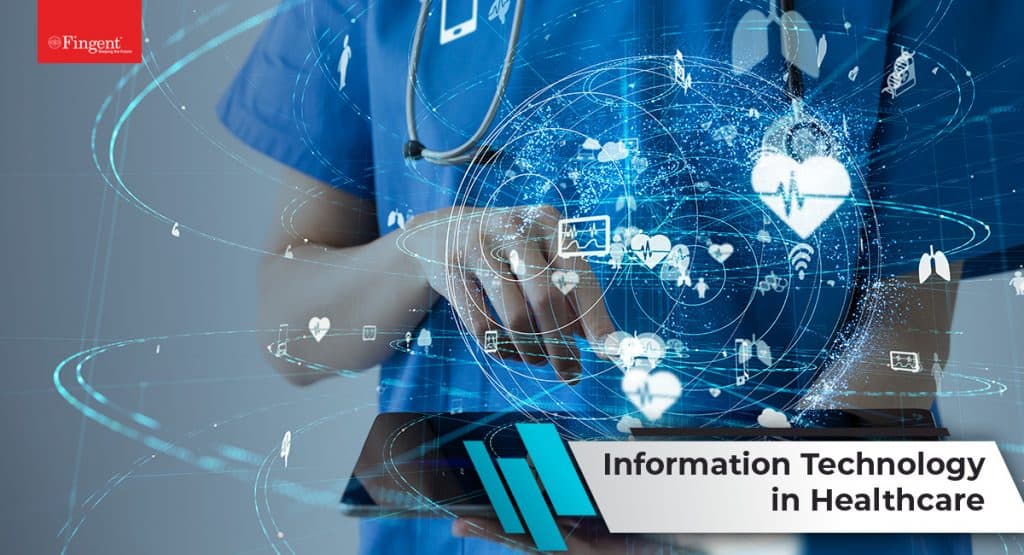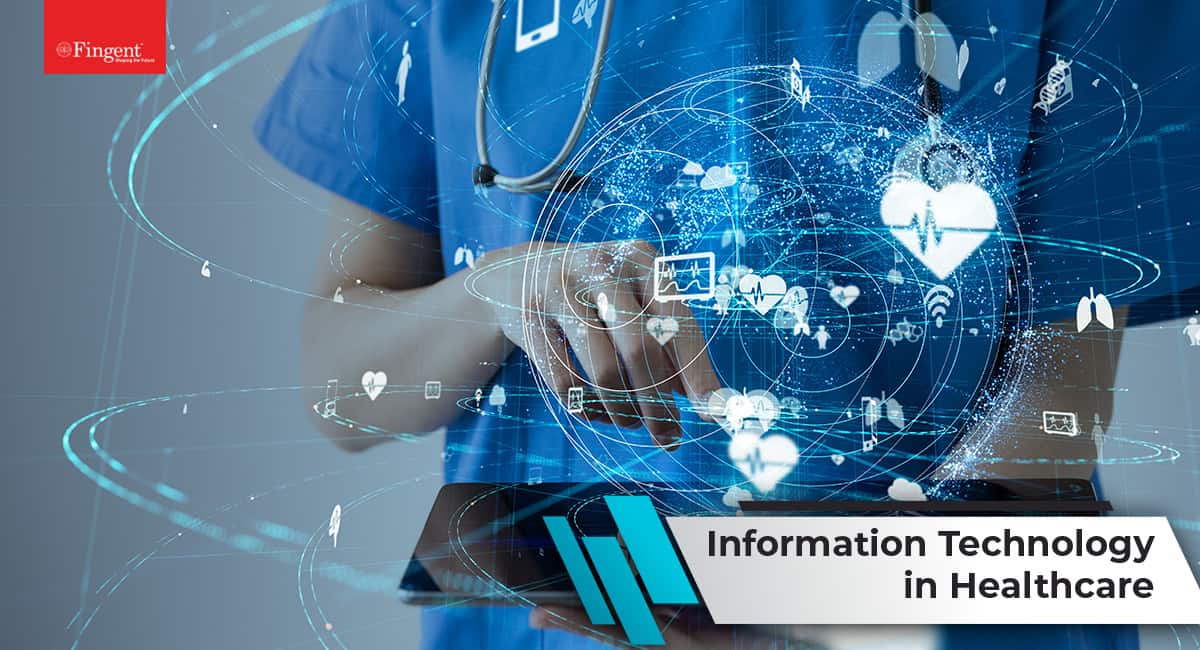 Future of AI in medical industry
The journey of Artificial Intelligence in the medical industry has just begun. It has significantly changed patient experience, clinicians' practice, and pharmaceuticals. AI has found its way from our smartwatches to the supply chain. The future of AI in medicine includes everything from answering the phone to therapeutic drug and device design, making clinical diagnoses and treatment plans, and even conversing with patients. Here are two examples:
1. Drug discovery
AI solutions for the medical industry can identify new potential therapies from vast information available on existing medicines. These will help healthcare providers in redesigning treatments that target new threats such as the Coronavirus. AI can improve the efficiency and success rate of drug development. It can also accelerate the process in response to deadly disease threats. 
A report by PwC states that the healthcare and pharma sectors are experiencing 67% improvement in clinical trials and drug discovery with the help of AI. 
Listed below are a few examples of how AI handholds frontline workers in the battle against Coronavirus pandemic:
AI-enabled contactless and wireless thermal scanning devices designed to collect and store precise temperature data of individuals. Care providers can integrate this data into healthcare platforms for further analysis. 

AI-based computer vision programs that can be integrated into drones and CCTV cameras installed in public places to monitor the adherence of the public to COVID safety protocols. It can send real-time alerts to police and public health departments in case of safety violations.

AI-based robots that help physicians and healthcare workers with patient screening to avoid the risk of virus exposure. It can also enable video conversations with medical experts to procure prescriptions.

Customized AI applications that help predict COVID-19 symptoms through sample screening. AI also helps in predicting COVID risk scores.  
2. Primary care
Multiple organizations are working on 'direct to patient solutions' offering advice through voice or chat-based interaction. This can enable patients to receive quick, scalable access for their medical issues minimizing unnecessary trips to the healthcare facility. Healthcare providers should use AI-based direct-to-patient solutions to provide essential guidance for patients in remote geographies of the world. 
Case Study
Find how Fingent's healthcare technology solution helped improve collaboration between doctors, patients, and patient caregivers.
Download Now!
Artificial Intelligence is revolutionizing the medical industry
Artificial intelligence in medicine is changing the role of doctors and medical professionals. It is also helping patients improve personal health management. AI is here to grow and transform numerous aspects like diagnosis, decision-making, treatment plan, drug development, etc. AI can play a leading role in how the future medical industry operates, ensuring optimal patient outcomes. 
Fingent keeps a close eye on the happenings in the medical industry and has developed the necessary capabilities to enable a connected healthcare ecosystem for our clients by developing advanced, end-to-end digital solutions. 
Case Study
Fingent partnered with Casenet's Advanced Solutions Group to develop TruCare Insights as a reliable population health management platform.
Download Now!
Give us a call, and let's discuss your digital needs.
Technologies that help optimize revenue and performance of your medical practice
There's no denying that revenue is essential for any business. Sustained revenue flow keeps the employees paid, leaves the doors open, and the patrons happy. It is the same for medical practice as well. However, it can be challenging to optimize medical practice revenue and increase avenues to bring in more money. It is crucial to find strategies that the medical practice can maintain over time to ensure a steady cash inflow. 
Additionally, as the COVID-19 pandemic continues to influence patient behaviors, it is pushing healthcare practices across the globe to re-evaluate their business operations and look for solutions that emphasize clinical efficiencies, improve patient revenue cycle management along with enhanced reporting and analytics tools.
Apart from the challenges related to the patient intake process during the pandemic, healthcare providers also have had to meet the sudden demand for virtual care by embracing digital healthcare technologies. Advanced technology in healthcare helps automate major processes, facilitate patient engagement efforts, and improve financial stability.
Case Study
Find how Fingent's healthcare technology solution helped improve collaboration between doctors, patients, and patient caregivers.
Download Now!
In this article, we share tips to optimize the revenue of your medical practice.
1. Robust financial management
Strong finance is the foundation of every business. You must consider what money is going out in the form of overhead costs, payroll, and miscellaneous expenses. Look for ways to cut unnecessary expenditures and save your practice some money.
There are chances that you are spending on something unnecessary at your practice or experiencing a small ROI due to a huge yet incompetent investment. If a service is not bringing you a good ROI, you should remove it. To overcome these issues, ensure you have a robust revenue cycle management system in place.
Custom RCM systems help improve the administrative and clinical functions associated with claims processing payments and revenue generation. The RCM system also facilitates the financial processes of identification, management, and collection between patients and providers. RCM helps you optimize your revenue cycle at all the points of the financial process. This enables you to collect and increase revenue whenever and wherever you should.
2. Leverage healthcare information technology
While the initial cost and ongoing investment may vary based on your practice, most of the following technological investments will help you save money and increase your revenue over time.
Read more: 7 Major Impacts of Technology in Healthcare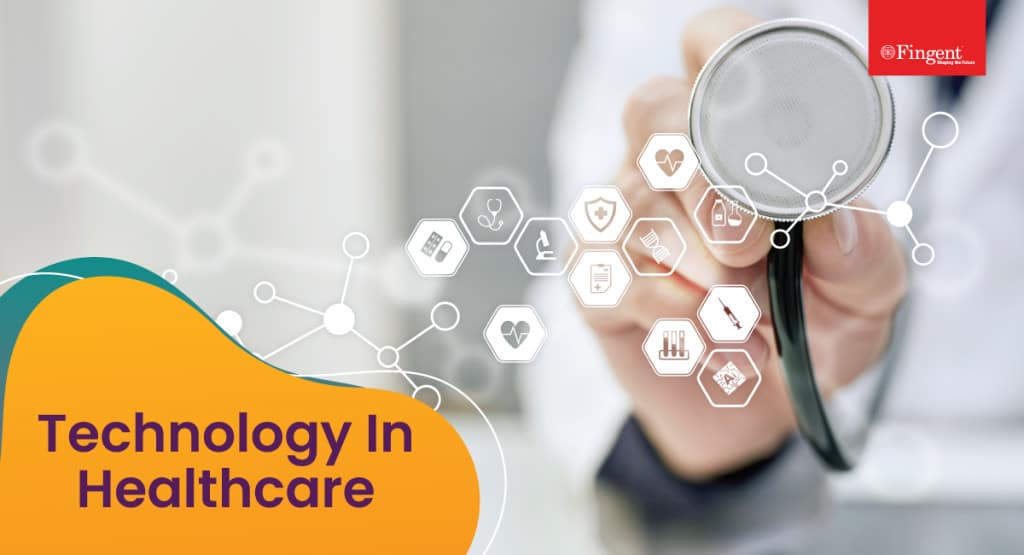 Example 1: Telehealth
Technologies like telehealth offer safer alternatives to in-person visits. With the ongoing pandemic, this technology helps provide safe care by connecting via virtual video visits. If your practice can allot for more appointments, then telehealth allows for more visits throughout your day.
Additionally, patient portals, self-check kiosks, and QR codes help reduce the risks of exposure and increase scheduling flexibility and clinical availability. Remote patient monitoring (RPM) helps bring about organizational resilience and stabilizes patient outcomes with better and safer alternatives to in-person visits.
Example 2: Appointment Management Systems
Most medical practices lose revenue due to no-shows, missed appointments, or late cancellations. Appointment management systems ensure that patients are notified well ahead of their appointment times. This will eventually provide your practice with a better chance of fulfilling appointment times and retaining revenue. It will also improve patient trust and credibility and allow your medical staff to stay organized at work. 
Example 3: Practice Management System
This system includes all your appointment scheduling, billing, patient registration, claims processing, clearinghouse integration, and more. So, investing in an intelligent practice management system can bring billing in-house and retain previously claimed revenue from outsourcing.
Read more: Digital Tools For The Future Of Healthcare Providers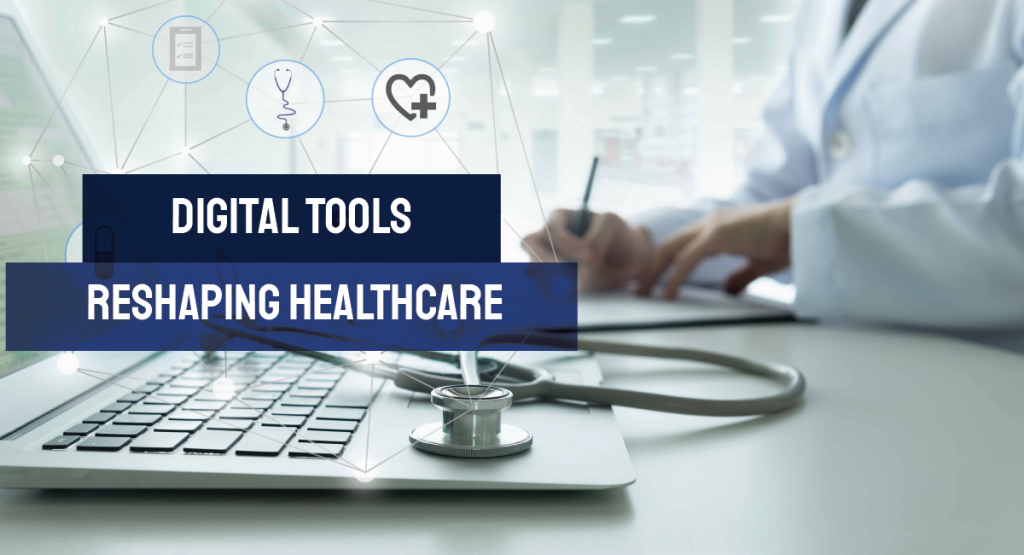 3. Intuitive reporting and automation
An Electronic Health Record(EHR) system includes an array of innovative tools that can significantly impact your practice's productivity and profitability. The EHR technology should also have tools that offer flexible functionality and interactive engagement in addition to simple record keeping so that you can focus more on patient care and waste less time on troubleshooting staff errors or reconfiguring documentation notes.
Additionally, automated workflows, comprehensive reporting features, and insightful productivity metrics help simplify your practice's workload and streamline task management. Picklists allow you to create templates, line-item defaults and define column choices so that information is readily available and easily accessible.
Case Study
Fingent partnered with Casenet's Advanced Solutions Group to develop TruCare Insights as a reliable population health management platform.
Download Now!
4. Optimize your medical billing
To maximize your medical practice's revenue, you must include efficient and personalized medical billing software.  It allows you to optimize the bills according to the prevalent industry standards. Most practices bill patients at allowable lower levels to avoid being audited. While you may not get audited, the practice leaves behind a lot of money. So, when you provide clinical service, make sure to document it properly and bill customers appropriately. Medical billing software makes auditing easy and relieves your admins from revenue management challenges. The software also ensures that your billing and coding staff are not making mistakes, leading to significant claims denial.
If claims denials, coding errors, or any other billing issues keep your practice from optimizing the income, you may consider building customized software to handle your organization's specific challenges. Fingent specializes in developing customized medical billing software and healthcare application platforms by working closely with your medical practice. It allows you to lower denial rates, reduce errors, and streamline your revenue cycle.
5. Security and compliance
When it comes to healthcare, efficiency matters not just at the surface level but in every single aspect of treatment, including financing, scheduling, and reporting. To ensure your EHR can keep up with the regular system, it should include an educational database that allows providers to quickly train their staff and give the patient access to explanatory articles and videos. Keeping these resources available will help bring about positive outcomes and hassle-free software maintenance. Fingent offers custom software development, testing, implementation, maintenance, and support services for healthcare service providers. We've partnered with organizations like NHS to help them improve clinical process management using technology. 
Case Study
How did a data analytics solution help NHS gain financial, clinical, and geographical insights plus improve visibility over KPIs?
Download Now!
While compliance laws ensure patient health information (PHI) and overall safety of practice operations, you must make cybersecurity a top priority. This is especially true now with the shift to working remotely. Employees are more prone to hacker's attempts to cease connectivity and steal confidential data. To overcome this, you must use virtual private networks (VPN) and reliable firewall software to safeguard vital business information. Our network security and IT infrastructure management services ensure that your business-critical assets are protected from cyber threats, and your proprietary information is protected 24/7. 
Read more: The Application and Impact of Information Technology in Healthcare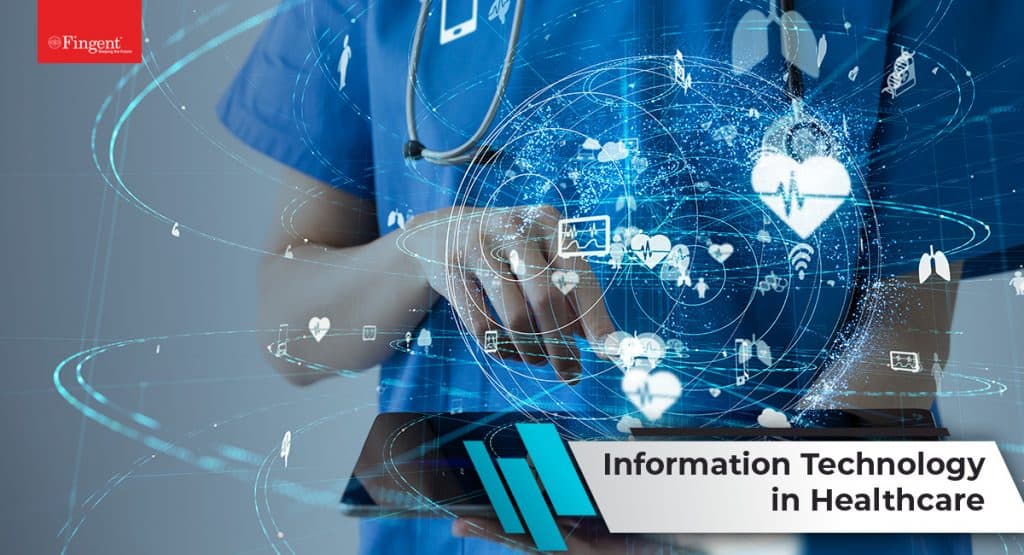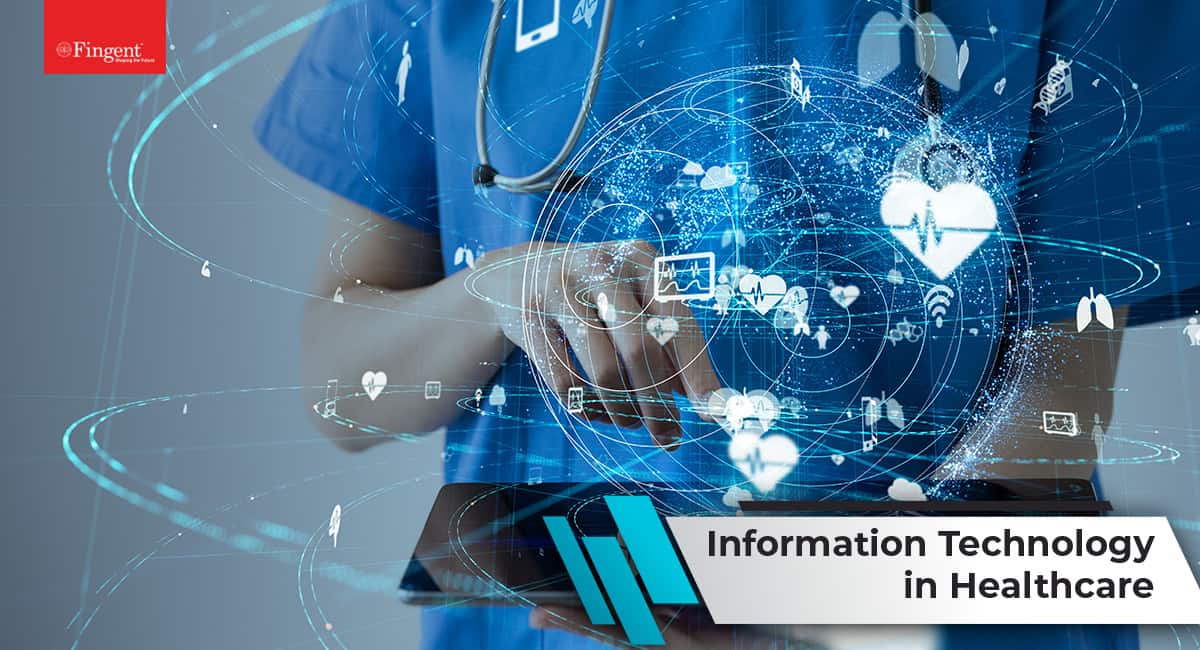 Advanced technology in healthcare has helped providers choose and select a system that benefits their business. For example, medical billing software, revenue cycle management, appointment management, and patient engagement systems are a few solutions that providers should consider when employing an EHR solution. Healthcare technology improves patient resolutions, avoids preventable errors, and expands clinical availability. 
Practice is a step ahead of theory. Our healthcare IT system developers follow this rule of thumb. Connect with our team to learn more about the technologies you can adopt to gain business benefits and significant cost savings. 
A list of 5 popular open-source ERPs that support healthcare equipment suppliers
The global healthcare expenditure is anticipated to rise at a CAGR of 5% till 2023. The healthcare industry can, therefore, look at a bright future. Medical equipment suppliers have to deal with various challenges. They have to ensure that all products comply with the regulatory guidelines, are of high quality, and are entirely traceable. Robust ERP systems can help medical equipment suppliers to gather insights from data to make quick decisions. Let's take a look at some of the open-source ERP systems out there that are suitable for SMEs.
1. Odoo ERP
Odoo is an open-source ERP platform that allows ease of deployment. This is specifically helpful for SMEs that do not have dedicated IT infrastructure. The flexibility helps integration of different business processes and systems. Odoo for medical equipment suppliers is a comprehensive ERP solution that helps manage financials and operations with ease. 
The core modules of Odoo like Accounting, Project Management, and Inventory Management make it suitable for medical equipment suppliers. Developers can create custom third-party apps to meet the specific needs of a medical equipment supplier. Odoo offers more than 10,000 apps to meet most business needs. Fingent is an official partner of Odoo with years of experience in implementing, customizing, and providing consultation for clients. As an Odoo development company, Fingent has catered to the needs of various customers and streamlined their operations. Our motto of increasing efficiency and ease-of-use has made us a popular choice among various organizations for Odoo implementation requirements. 
Read more: 5 Salient Features of Odoo that Make it a Reliable ERP for Enterprises
2. ERPNext 
ERPNext is a contemporary ERP solution that allows you to focus on delivering medical equipment of high-quality by effortlessly managing your supply chains. It enables you to intelligently track orders, monitor stock levels, implement promotions, and minimize errors in inventory sourcing. You can leverage the numerous built-in integrations offered by ERPNext and start supplying in no time. With ERPNext, you can have real-time updates on the movement of equipment, control equipment transfers within different warehouses, and generate required reports quickly and easily. You can also create your customized software on-the-fly without any code. 
3. Epicor 
Medical equipment suppliers have to deal with difficult delivery timelines, complicated pricing arrangements, unique inventory, oversee seller agreements, and concessions. Epicor ERP solution enables you to carry out all your operations with ease. The Epicor Prophet 21 ERP is specifically designed for supply and distribution. This user-friendly ERP system can help suppliers maximize profits and scale without limits. Epicor allows you to integrate all your business applications with RESTful API. You can also automatically manage your warehouses with Epicor Prophet 21. This helps in the smooth running of all processes in your warehouse. This, in turn, improves precision enabling you to provide better services to your customers.   
Epicor Commerce Connect helps you to create and maintain an online presence which is the need of the hour. The increased visibility across the supply chain helps medical equipment suppliers even forecast demand. 
Read more: ERP or Digital Transformation: The Best Technology Solution For Your Enterprise
4. Microsoft Dynamics 365
Microsoft Dynamics 365 combines the best practices of Microsoft's ERP, CRM, and BI solutions into a single product that is cloud-based. These features enable the system to scale and grow along with your business. Capabilities like Material Resource Planning and Vendor Self-Service Help minimize vendor lead times and inventory carrying costs. The fully automated warehouse management system (WMS) helps optimize your warehouse space, labor, and resources. 
Microsoft Dynamics 365 gives medical device suppliers full visibility across the entire supply chain and the ability to track information and job at all touchpoints. This helps improve efficiency, reduce expenses, and promote smooth communication within different segments of the medical device industry supply chain. As a medical device supplier, you need to understand who has purchased the device from you and whether it has come back for service. You have to take information from different systems and combine those to give meaningful reporting. You also may have to rework your inventory according to changes in regulations. Microsoft Dynamics 365 allows you to be unique in the medical device industry because that's what gives you the edge.
Read more: ERP E-commerce
5. Oracle NetSuite 
Oracle Netsuite is proven to be a very mature SaaS solution that brings in next-level integration and seamless nature to the table. Though NetSuite is ideal for SMEs who can leverage the relatively low-cost entry point, many enterprise-level companies are also considering Netsuite due to the scalability that it provides. Oracle NetSuite helps medical device suppliers to react to the diverse market and deal with different customer bases and different routes-to-market. NetSuite helps you reduce indirect costs and get through the maze of the regulatory framework by allowing modifications and customizations. You get one central source of information that helps simplify the complexities of the medical device business. The flexibility that Oracle NetSuite offers, helps the medical equipment industry to adapt to the changes in customer demand and provide them with what they want and when they want. 
Read more: 5 Reasons to Integrate Your E-commerce Application with Odoo ERP
Conclusion
Analyses of the medical equipment supplies and distribution industry show that companies that have demonstrated the ability to leverage cloud computing and ERP have increased their profitability and revenue. This was achieved as a result of seamless integration of all business processes which enabled real-time financial and operational visibility, better cost management structures, improved forecasting and revenue tracking, and the ability to access data from anywhere. 
A large number of medical equipment suppliers usually are small to medium-sized businesses, where the one-off system automation model proves to be inefficient. Cloud-based ERP systems eliminates the old standalone computer systems and replaces them with a single, unified software program. Thus, someone in Finance can easily look into the Warehouse software to check if an order is shipped. ERP cloud computing can help you see exactly where your business is, at any second of the day. You can see how much revenue you've earned for the day, how much inventory you have, how you are trending over previous days, months, and years. 
Read more: A 3 day Odoo CRM implementation story!
Cloud-based ERP systems becoming the rage for medical equipment suppliers, it's high time that you too invest in one, if not done already. Fingent helps you leverage the benefits of the open-source ERP systems mentioned above by understanding your unique business requirements. Because we know that this uniqueness is what gives you that competitive edge. Contact us to know more about how your business can benefit from ERP integration. 
Smart healthcare has been an emerging trend in the world of healthcare for quite some time now. It focuses on providing the knowledge and service capabilities of the best clinicians to patients irrespective of their geographic location.
Recently, the US Food and Drug Administration (FDA) approved a mobile health application for the diagnosis of melanoma. And it was found to be more accurate than an average clinician. Melanoma is found to be the fifth most common type of cancer in the United States and hence the application is significant for timely diagnosis and treatment. Especially in rural areas where specialized healthcare services are few and far.
Just like the melanoma app, there are many other mobile health applications which can influence human lives in a huge way. They are especially useful in cases of chronic diseases where continuous treatment is essential. They can provide patients with constant expert advice and support when most needed.
Some of the major reasons why mobile healthcare is so effective are:
An Intelligent System: It uses specific algorithms and/or artificial intelligence to simulate the guidance and care of a clinician. It also makes use of data it captures to understand the health conditions of a patient. Thus, it is capable of providing corrective pieces of advice for a healthier lifestyle.
With you always: According to several studies, most heart patients, after discharge made errors while using their prescribed drugs. Mobile healthcare solves such problems, as it constantly guides the patient.
Convenience: It is available at the convenience of the patient. It eliminates the need for them to go visit their doctors often.
Cost: It lowers the cost of overall healthcare as it helps to save on manpower costs.
Control: It empowers the patients by allowing them to participate in their own treatment and fitness regimen and thereby gives them control over their own health.
Another major reason for mobile health's popularity is a concern for the future of all healthcare systems in the US. From another survey conducted by the PwC, it was assessed that in 1980, there was an average of 10 patients for every healthcare worker and only around 8% of the GDP was spent on healthcare. But by 2020, the US will be spending over 20% of the GDP on healthcare and will have a shortage of 800,000 persons in doctors and nurses. This will bring the productivity of the entire healthcare system down to unimaginable low. However, the use of smart healthcare tools and applications, through mobile healthcare, will provide the necessary support and bring up the efficiency levels even in such a state.
Smart healthcare is expected to grow further in the future globally. To facilitate smart healthcare, providers need to ensure that the adoption of mobile technology is possible. With the growth of the healthcare industry as a whole, it would become almost inevitable to use mobile technology to cater to the needs of every patient.
Sources: PwC, FDA