What Is Augmented Reality?
Do you fancy playing Nintendo's game Pokemon Go? Or used the IKEA mobile application? These are 2 examples of how Augmented Reality technology has taken over the digital world to heights. 
The much-hyped AR technology has had a technological breakthrough in recent years and has witnessed many innovations. Snapchat Lenses are yet another example of AR technology implementation. AR keeps the real-world focus. It adds virtual elements to improve the user's experience. 
The AR technology superimposes a CG (Computer Generated) image of the real world for the user. For instance, the Pokemon Go game provided its users with superimposed images, allowing the users to catch Pokemon simply by looking at their smartphones. The game had 65 million users as it gained popularity. 
What Is Virtual Reality?
If you have used VR devices such as Play Station VR (PSVR), you would understand how Virtual Reality technology completely provides an immersive experience by completely shutting you off from the rest of the world. 
VR technology is a display technology to create a simulated environment for the user. The key players in VR technology include Oculus Rift, HTC Vive, and so on. 
Augmented Reality And Virtual Reality: Game-Changer For The Real Estate Industries
AR and VR technology has seen immense growth in recent years and is continuing to grow rapidly. According to recent Statista reports, by the year 2025, the total revenue in the VR/AR industry is estimated to be $2.6 billion. 
Initially, the real estate sector has been using 3D Video and 3D Photography for creative interactions with their clients. They used to portray this technology for showing their clients the interiors of the buildings etc. Virtual reality, thus enhanced the viewing experience for the clients of real estate builders and agents, without the viewers having to visit the premises physically.
From helping the construction industry to market, improve and maintain sites to train the workforce on security, Virtual Reality is a game-changer for the real estate industry! Let us see how:
Why The Real Estate Sector Needs AR And VR Technology Implementation
Virtual and Augmented Realities are Immersive Technologies that can create a new reality altogether by leveraging the 360 space. These technologies save time and expenditure significantly for buyers, sellers, agents, etc. Technological advancements have contributed to the increased use of immersive UX (User Experiences), thus easing the process of selling and/ or buying residential and commercial real estates. Implementing these advanced technologies in Real Estate will ease both buying and selling of properties.
Related Reading: Check out how real estate technology helps predict property prices
AR And VR Technologies: Benefits In The Real Estate Industry
A recent survey by the National Association Of Realtors stated that 95% of users search the Internet before buying a property. The major benefits that can be leveraged out of AR technology are as follows:
Better Clarity Over Properties
Augmented Reality technology makes everything real and interactive with its ability to carry blueprints and images in real-time. AR mobile applications offer users a visual walk through the properties.
AR replaces traditional marketing techniques offered by realtors to reach out to potential buyers. In addition to saving cost overheads, AR technology improves brand loyalty as well.
A Better Reach-Out Platform
An AR mobile application on your smartphone offers a better reach-out than having to physically be present in worksites.
With VR, arranging virtual visits, showing users the properties virtually, and negotiating costs with the users are made easy, even to long distance buyers.
Related Reading: Check out how smart home technology is creating an impact on real estate.
AR/VR technologies allow users to refine searches and avoid unproductive visits to any property. Let us walk through the key benefits that the technology of Virtual Reality has to offer:
VR technology allows people to visit properties virtually which not only saves cost but time as well. Putting on a VR headset, users get an immersive experience by having 3D walk-throughs of properties. There are 2 types of 3D virtual tours. They are as follows:
Guided Visits

– These are for existing properties that lets you capture a 360-degree video. Users can wear a VR headset or a gadget such as

Google Cardboard

to view the properties. This does not require any programming or complex rendering. 

Interactive Visits

– Users can decide where to move within the property, by choosing specific hotspots in their field of view. 
According to the statistical report by the National Association Of Realtors, 77% of real estate agents prefer to use virtual staging to help potential buyers to associate with a property they intend to buy. VR technology helps realtors to market-specific staged properties with minimal investment. 
With the advent of technology, 3D tools are used to create a virtual representation of spaces with required furnishings. For this, the 3D photographs are taken and further staged with the help of a 3D scanner. 
Architectural Visualization has become immersive with the advent of VR technology. Potential buyers can imagine how their future properties will look like. The 3-dimensional computer-generated environment helps realtors create full-scale models of buildings and properties. VR technology thus helps in pushing thresholds without the risks associated with time and costs.
Efficient Communication With Tenants 
3-dimensional tours in real-time with tenants can help landlords and real estate agents communicate with their tenants effectively. The VR technology is found to be more efficient and productive in case of vacation rentals especially. This is because businesses that offer short vacation rentals have high turnover rates associated with it, compared to others.
According to a recent eCommerce statistic report, 77.24% of potential buyers who intend to buy online, abandon their idea of purchasing. This shows a lack of convincing customers to go ahead with their initial choices. Virtual Reality technology finds use in these situations with its immersive capability.
With the mobility element of the VR technology, around 24 million VR devices were estimated to be sold globally, according to insights from CSS. 
With VR technology, after taking a virtual tour of the property, users can order from the virtual store as well.
Related Reading: Read on to know What Not To Do In Real Estate Business.
AR And VR Technologies – Future Game-Changer For The Real Estate Industry?
Immersive AR and VR technologies provide users the benefit of Analytics. This feature allows realtors to now derive critical insights and enhance the buying decisions of potential customers.
Providers of Analytics can offer web-page related KPIs (Key Performance Indicators). This includes page views and web sessions. Nuanced buyer behaviors can be better judged with data analytics. 
To conclude, AR and VR technologies reduce unnecessary expenditures associated with staging and scheduling visits. It helps users visualize properties and reduces the overall costs. 
Use of VR to support USA smart cities are forecasted to reach $330 million by the year 2024. 
AR and VR technology is surely the next big technological breakthrough in the real estate industries. For more insights on how to transform your real estate business digitally with immersive technologies, call our strategists right away!
Can Smart Home Technologies Reshape The Real Estate Industry?
"Mid pleasures and palaces though we may roam, be it ever so humble, there's no place like home,' sang American actor and poet Howard Payne back in 1822. He never could have imagined back then what a home, more specifically, a smart home could be 200 years later. From smartphones to smart homes, smart is the buzzword. Automation, ease, and freedom – that is what a smart home provides and that is what people are looking for today.  In this article, we will consider how smart home technology is creating an impact on real estate now and will continue to do so into the future
What is Smart Home Technology?
Automation is a major factor in smart home technology. When your coffee pot goes off at a pre-set time or a sprinkler system goes on and off when you're out of town, you are using automation. But "smart home automation" goes a step further in that it includes remote monitoring and programming. They become "smart" when you can control and communicate with several devices from great distances. With the rise of tablets and smartphones, you can now connect everything from phones, TVs, lights and much more. These are invented with the intent to make the home comfortable and safe. The question is, are common people interested in smart homes?
The Merger of Real Estate and Lifestyle
In this day and age, owning a home defines your way of life. When people invest in real estate, they look for comfort and security. Somehow real estate and lifestyle have always been intertwined with each other. And just as technology has had a positive and powerful impact in improving lifestyles, it has also had an impact on the housing sector. Now real estate is not only about owning a patch of land, but it is also no more about where you are located. Rather, it is more about what you can do within the given area on a more digital level. Would this have an impact on real estate?
According to the forecast by the International Data Corporation's (IDC) Worldwide Quarterly Smart Home Device Tracker, the global market for smart home devices is expected to grow by 26.9% year over year in 2019 to 832.7 million shipments. As consumers adopt multiple devices within their homes, we can expect this sustained growth to continue with a compound annual growth rate (CAGR) of 16.9% over the 2019-2023 forecast period. And they expect double-digit growth in the market of smart homes.
Talking about Canada, for instance, IDC estimates that half of the Canadian population will be 55 and older in just one generation from now. And most of these potential buyers would prefer an age-in-place or an independent or assisted living environments, which would invariably lead them and their families to invest in smart homes.
Smart home services provide a whole range of benefits. Some are related to monetary benefits while others are related to comfort, all factors that would greatly impact real estate. This has bought some great benefits to real estate firms in closing deals and generating more revenue.
https://www.fingent.com/blog/how-realtors-are-winning-tenants-with-innovative-mobile-apps
It is Easier to Resell a Smart Home
A vital consideration for an investor is the resale value of the property. The greatest impact home automation systems and devices have on real estate are that they increase the resale value. They usually raise the home value in terms of curb appeal. As smart home technology becomes more prevalent, home-buyers will see the benefits of investing in a smart home.
Adding home automation features and amenities can only do good. Along with location, market, condition, neighborhood, and age of the home, technology is also factored in when determining the market value of that property. Surely a home with smart home devices will have a greater value than a home that doesn't.
Quicker Selling Time
The formula for selling your house fast is figuring out how to appeal to home-buyers. Multiple factors such as the location of your house, the condition it is in, the price and the features of the property can determine how quickly it will sell.
Marketing your home effectively, featuring smart home technology is another critical step in selling your home fast.  A home buyer would be more inclined to buy a ready to move-in home than having to install smart home features after purchasing the property. Real estate listings with smart home technology upgrades sell faster than homes of a similar price per square foot.
Attract a Variety of Potential Buyers
Smart homes were believed to fit the lifestyles of the rich and famous or technologically gifted few. But now smart home products and systems are adopted by consumers across generations and communities. 
According to statistics, the largest home buyers are millennials. Many of them are attracted to homes that have smart home technology features.  Installing smart home products in a house can provide a millennial home buyer with a "wow" moment when they enter the home and thus improve the chances of attracting them.
The same research also says that single women are also investing in real estate. Installing a smart home security feature in a house can be attractive to a single parent who might be especially interested in security for their home and themselves. 
Related Reading: Check out how Fingent can enable property managers, streamline their operations with PropTech.
Getting Smarter
Smart homes are now the norm. Home automation elevates the wow-factor of a real estate listing. The addition of smart home technology is very attractive to a potential buyer. And we can be sure that as technology continues to evolve, home buyers will continue to be attracted more towards smart homes because of the conveniences it offers.
Along with equipping homes with smart home technology, real estate firms can benefit from other technologies specifically designed to streamline the way they work and bring in business. Contact us for more information on that.  
Adoption of Predictive Analytics
The Commercial Real Estate (CRE) industry is growing. New business models and competition, extensive use of technology, and changing tenant and investor expectations are redefining the face of this industry. Each year brings new technologies that alter the way agents approach their work. As investors are ready to change their business models with a tech-enabled ecosystem, CRE companies and agents will have to adapt to the new demands and technology trends. The market will remain wide open only for those who are ready to accept the change and adapt to new technologies.
Get to know how smart home technology impacts real estate.
This video is made using InVideo.io
Based on the industry market research report on the state of the commercial real estate industry in the US, there are almost 1.3 million properties with an average sales volume of $55 billion. Over the past five years, the commercial real estate industry in the US has grown by 2.6% to reach revenue of $1 trillion in 2019. Moreover, it is estimated that the CRE industry expansion is expected to continue over the next five years.
"The CRE property values (specifically NNN properties) are unique in that the pricing is not driven strictly by the underlying real estate, but also by the lease terms and a single tenant's credit rating", says Camille Renshaw, co-founder, and CEO, B+E. This shows the relevance of analytics in tenant/property data.
Related Read: How Real Estate Technology Helps Predict Property Prices
Predictive Analytics Occupy a Pivotal Role in CRE
No investor cares about what the property meant in the past. They are keen to know about the future of the property or how its potential value will escalate in times to come. Here comes the significance of PREDICTIVE ANALYTICS, which uses past and present big data to make reliable, proof-based predictions about the future development of a property.
CRE is an industry sector that contains an abundance of data. Over the past years, analytics are slowly taking up its role among numerous listing sites. Its chief role is to provide both buyers and sellers more context about the property and its qualities. However, analytics that really benefits CRE agents is still a rare thing to find. This is where predictive analytics comes into place.
Predictive analytics tracks consumer (basically buyer/seller) behavior to understand the conditions in which they are most likely to buy or sell. This helps an agent to better utilize their time and resources, which in turn maximize the overall sales. It is expected that over the next few years the adoption of predictive analytics in the real estate industry will accelerate. Besides, studies also show that predictive analytics is one among the many real estate technology trends to follow in 2019.
CRE companies/agents can achieve clear and practical insights for different strategic actions that they must adopt by combining data from different sources and advanced analytics technologies. This includes predictions like analyzing the tenant's benefits due to flexible leases, customer and traffic information for a retail center or staff usage information for office space, etc.
Features like heatmap analysis, property rental calculators, projected revenue charts, return during lease analysis are a few examples of predictive analytics that agents generally use to showcase how a property will perform in the future and its possible return on investment.
Related Reading: Check out how Fingent provided integrated Prop-Tech Solution for real estate brokers.
How Predictive Analytics Benefits the CRE Industry
Predictive analysis allows an agent to suggest the perfect property that matches their investor preferences, expectations, and goals. This saves time and risk by providing the investor with a reliable return on investment metrics based on past and present data as well as the future expected trends of their investment.
It also allows the agent not to have any specific financial background, as the analytics platform does its job to suggest a property that guarantees to provide its investors with positive cash flow and high return on investment.
It is possible to carve analytics, which can even identify the ability and education levels of possible agents from a list and suggest it to a CRE company based on use cases.
Many AI-based applications help its agents or even investors to get a detailed and personalized report by simply providing basic information like area, the fund available, risk level, expected CAP rate, etc.
In addition, such tools can even be customized for agents that will give them answers to queries like:
Is this the right time to invest?

What would be my ROI – maybe in the next five years?

Neighborhood status and track record?

How much is my existing portfolio worth?
Such predictive recommendation engines have proven to foster deeper engagement and increase ROI. For instance, Amazon's predictive recommendations had a success rate as high as 60% in some cases.
Related Reading: The Impact Of Big Data Analytics and How it is Changing the Real Estate Industry
As a CRE Company, What Must We Do?
Developing an enterprise-wide strategy and supporting it with a sound technology core has turned out to be important for a commercial real estate company. This must be supported by data gathering and analytical techniques. According to the CIO surveys performed by different agencies, only one-fourth of organizations globally across industries have currently in place an enterprise-wide digital vision and strategy.
A solid technology strategy that is spread across the industry stands as the first step towards effective technology deployment and integration. More efficient utilization of IT budgets and resources also needs to be considered. This will include evaluation of how data capturing is performed, use of predictive analytics, advanced tracking and reporting management AI tools. A well planned and phased deployment of technology will likely yield amazing results than waiting for your turn and jumping into the development and implementation process.
However, there are a few things that require consideration before starting to work with a PropTech company. A CRE company must admit the fact that, when starting off working with a PropTech firm, they must not consider them just as vendors of a product or service, as this can very well limit the range of benefits that the company can achieve.
Instead, try partnering with them on potential innovations. Identifying a single point of contact to take up conversations with PropTech and a coordinated approach supported by guidelines to evaluate the features developed must also be taken into consideration. In addition, make sure that the size, scale, maturity, level of innovation, and relevance to existing business is conveyed properly to the PropTech company.
Commercial real estate technologies are relatively new and most of the PropTech companies are only beginners in the CRE Industry. They tend to make decisions quickly compared to CRE companies, which can end up delivering wrong results or create anomalies in the process flow. A shared understanding must be developed by the partnering company to allow successful coexistence. 
Related Read: Top Technology Aids To Accelerate Real Estate Growth
While delving into commercial real estate, having a solid technology roadmap in place is downright necessary. As a technology solutions provider and consultant, we can help find what's right for you by outlining technology assets that uplift your business.
How to improve real estate sales with chatbots?
One of the biggest technology disruptions that have occurred in the world of marketing over the past couple of years has been Artificial Intelligence powered chatbots. The growth of machine learning and natural language processing capabilities have made chatbots more human than ever in terms of engaging with prospects.  Studies have shown that by 2020 it is expected that 85% of all engagements that a customer has with a business will be through self-service options and chatbots and not a human point of contact. Just like with other business sectors, the real estate industry also needs to make note of this rising trend of AI conversational tools that are gaining affection from consumers worldwide. If you are part of the real estate sector and wondering how to drive more results with chatbots, then here are 5 ways to try:
Related Reading: Read on to find trending technologies that can accelerate your real estate business.
Automate your first point of contact
If you deal with rentals or sale of property or homes as a business, then a conversational chatbot can be deployed on your website to serve as the first point of contact for a prospective buyer who visits your site. No longer do you have to hire dedicated customer service representatives exclusively in shifts if you want to have a 24X7 live chat support on your website to help buyers make choices faster.
A conversational chatbot can easily handle multiple visitors simultaneously without forcing them to wait for a live agent to connect and handle their queries. This automation combined with instantaneous response will definitely reflect as lowered operational costs for your business as well as increased customer satisfaction via quicker responses.
Effective lead qualifying
Reports show that 63% of customers are likely to return to a website if it offers live chat support. So you definitely need to have an extensive chat support system for your internet presence. But then comes the downside. Not all who chat with your agents will be a prospective lead. Some people may just chat for information that necessarily doesn't transform into a business deal. So is it worth investing a human agent to qualify all incoming chat queries?
It would be a big no! Your human agents need to be assigned to handle only important leads that have the potential to transform into a direct deal. The lead qualifying part can now be handled by conversational bots that can use a series of questions autonomously to gauge the interest level of a visitor. It can then qualify the visitor as a valuable lead or not by comparing their behavior to previous cases of lead interactions and thereby assign scores of lead maturity.
Leads with a higher score will have more chances of being converted into a deal and can be passed on to human agents for further communication. Those with lower scores can be continuously nurtured by the chatbot themselves by supplying them with more information about the property they required assistance. Thus, your human agents can be utilized for better high-level sales while an AI-powered chatbot can handle repetitive questionnaire and lead qualifying rounds efficiently.
Personalized selling
AI-powered Chatbots can be trained on a number of behavioral patterns of typical real estate customers to facilitate a more personalized and insightful conversation. By carefully asking a sequence of questions, the chatbot can drive potential buyers into booking a deal for a property without even the need for a human agent to take over.
The bot can study individual preferences of all visitors and offer personalized recommendations that are bound to strike a chord with their interests. For example, if a prospective buyer with an interest in shopping wants to rent or buy a house through a real estate portal, then a conversational bot can seek their preferences through smart questions and recommend them properties near to shopping destinations. Same goes for recommendations based on interests such as budget, number of rooms or bathrooms required, car parking facilities and much more.
Efficient follow-up
It may take more than a couple of engaging conversations to lure a prospective buyer into making a decision to invest in a property. Conversational chatbots can interview visitors, collect their contact information and offer them time to think about the prospects that were showcased. They could then automatically follow up with them by triggering emails requesting an appointment to view the property directly or take it to the next step which may involve a direct discussion with a human agent.
Either way, the chatbot can facilitate follow-ups much more efficiently and in a timely manner based on visitor preferences. It can also send email alerts to agents regarding upcoming visits by a prospective customer with their detailed history of conversation to help them convert the lead into a deal faster and with more profit. If the entire process of chat support and subsequent email follow-up was to be handled by human agents, then their chances of missing out on follow-up schedules and also higher chances of errors in data collection and information exchange.
Faster information discovery
If a human agent is deployed for chat support on your website, then he or she may need time to scour through the vast scathe of data available in your property database to recommend suggestions to a prospective customer. Add to this, the complexity of applying filters manually to find properties that suit the buyer's interest will only make information discovery a lagging and slow experience for a visitor.
This time loss is a blow to engagement levels for a potential buyer and they could leave your website if there is too much delay in getting the information, they sought from a human chat support agent. A chatbot, on the other hand, is connected to your property database and can instantly extract all valid property features based on customer interests. They can provide information on the chat window or upon instructions from visitors, can email it to them and can even book an appointment with a local agent to arrange a visit to selected properties physically for the buyer.
Digital innovations such as an AI-powered chatbot has the potential to transform engagements between buyers and real estate businesses considerably. As you have witnessed the top 5 scenarios where chatbots can turn out to be more efficient representatives of your property business, the remaining aspect is selecting the most efficient technology to build your own custom real estate chatbot.
Machine learning and artificial intelligence are highly complex in terms of technology development and would require advanced levels of technical advisory and development support to enable the best for your business. This is where a technology partner like Fingent can be your saving grace.
Related Reading: Check out how Fingent created an integrated software solution to tackle multiple real estate challenges.
Our consultants can help you build the most intelligent AI-powered chatbot to help improve your online property sales efficiencies. Get in touch with us to explore world-class digital solutions that the best players in the real estate sector are continuously investing to grow their business.
5 Technology Trends Real Estate Players Should Watch Out For
Digital transformation is today the hottest area of interest in almost every business sector. With the huge growth in a digital savvy user base, enterprises big or small are continuously investing in new age digital technologies and tools to help them serve customers better and survive the tough market competition. The real estate sector is no different in this regard as digital technologies have reshaped both the customer and property landscape over the past couple of years. From facilities such as a simple listing of properties online to AI enabled best property matching based on preferences, the list of digital innovations in the real estate sector is huge. If your primary business is centered around real estate, then the following 5 technology innovations should certainly be on your watch list for 2019.
Augmented and Virtual Reality Applications
Today, real estate is a globally accessible commodity and not restrictive to localized demand. A property may attract interest from buyers across the world and not just in the vicinity or city that it is located. The challenge then lies in providing a holistic experience for the interested buyer to have a good look and feel of the property before investing. It may not always be possible to bring them physically to the place due to cost or other travel related concerns. This is where technology such as AR and VR can make a difference. With hardware devices, making AR/VR capabilities, inexpensive and accessible, property managers can easily facilitate an AR/VR demo for buyers to make faster and better decisions from anywhere. Another useful application would be for homeowners to use AR/VR to decide their home décor or construction techniques. For example, the positioning of furniture, temporary or permanent interior fixtures, etc., can be decided way before the actual construction begins. This allows more planning and elimination of cost overheads wherein both buyer and builder would have a clear understanding of how the building is to be constructed.
Check out how AR and VR are revolutionizing the real estate industry.
This video is made using InVideo.io
Big Data Analytics
Real estate is one sector where pricing is a highly dynamic constituent. There are a number of factors influencing property or land prices and very often owners or enterprises that manage properties find it hard to offer competitive or profitable pricing to prospective buyers. However, several forward-thinking players have now started to utilize the power of big data analytics to get the most preferential pricing schemes that bolster both interests from buyers as well as maintain a competitive profit margin for sellers or property owners. Historical rental or property cost data along with trends such as demographic changes, population density, preferential behavior, amenity choices, spending patterns, etc., are supplied as data insights into powerful analytical systems. These in turn offer insights or in other words recommendations for property owners to price their offerings competitively and enhance the overall buying or rental experience for a consumer.
Innovative Property Management
The rise of start-up culture and the global workforce paradigm has impacted the real estate sector considerably. Today, it is not just one major tenant that leases an entire building or space within a building to set up its office, but several players invest to take up co-working spaces. In fact, studies have shown that shared workspaces have grown at an incredible rate of 200% over 5 years from 2013 to 2018. Co-working spaces facilitate companies to set up a presence where their best employees prefer to work thereby helping in boosting retention levels. For the real estate sector, this change in occupancy trend has called for the rise of innovative property management software that incorporates several new technology offerings. For example, power and other utility services have to be shared among multiple tenants in a co-working space and this requires the property management tool to be integrated with an IoT powered building management system that can monitor occupancy levels, adjust power and other environmental support features like lighting, temperature control, etc. Doing these tasks manually would require considerable overhead and hiring of a large workforce. Autonomous IoT integrated property management solutions can easily facilitate multiple tenants to collaborate in a workspace saving them the hassle of worrying about unwanted costs and the owners can have peace of mind without having to deal with manual supply and maintenance of essential support services.
Related Reading: Check out tips to select the right software for property management. 
Blockchain Powered Smart Contracts
While some of the technology advancements we mentioned before require autonomous property management, blockchain is the key ingredient that can help make it possible in real time. The decentralized and highly immutable features of blockchain can help transform real estate management and property leasing considerably. An owner or landlord can easily rent out or sell portions of his property with agreed terms and conditions all recorded on smart contracts. The contract makes the details of the sale or rental highly encrypted and complies with all local laws and regulations. Besides, several government agencies are increasingly investing in blockchain to set up regulatory repositories that can autonomously validate land records, property and tax implications and much more. So, if real estate buyers can bump up their investments in blockchain, they can turn to become more compliant and legitimate in the market. This would increase affection for their offerings for prospective customers.
Digital Advertising and Sales
Today, a large portion of prospective buyers or leasing clients are hooked to social media and other digital channels to gain information. As a real estate dealer, you need to ensure that your properties are marketed in the right digital channel and reach the right audience within such channels. There are tons of social media advertising platforms that help you filter your target audience to the finest level. If you do not want to spend time on the filtering part, there are AI-powered tools that help do the job even better than humans. AI is not just limited to ad filtering for the real estate sector. There are intelligent chatbot applications available today for deployment in your website. These bots can converse with potential buyers when they inquire on your website, collect their information, suggest them the best choices based on their preferences, pass the right information to sales agents to take the lead further and ultimately help them close it quickly. From marketing automation to intelligent sales conversations, there is a host of digital solutions that the real estate players, can utilize to win customer hearts with personalization in highly competitive markets.
Related Reading: Watch out for the emerging technology trends of 2019.
No longer can the real estate sector be labeled as a laggard in terms of technology innovations. There are plenty of digital avenues where smart players can invest and stand out from the competition. We have showcased 5 of these avenues that are increasingly driving more value for adopters and we believe that these should be on the watchlist of any real estate player in 2019. Going digital friendly is no easy task, especially if you do not have a sizeable technology team in-house who is well versed in all these innovations. But that is where a technology partner like Fingent can prove to be the decisive factor in on-boarding the best technology innovations in your real estate business. If you are aspiring to be a leader in the real estate space through technology, talk to our experts today to explore the vast opportunities in digital transformation for your business.
The real estate industry has traditionally been a technology laggard, with antiquated systems, ad-hoc processes and manual documentation ruling the roost. However, things are changing, with innovation and tech disruption set to change the fundamental paradigms of the real estate sector.
Can real estate technology advances actually predict property prices?
Leveraging Machine Learning Algorithms to Predict Real Estate Property Prices
Smart purchasers and investors look at the value of the property rather than the price. Just as the price of a stock denotes nothing about its inherent value, and one needs to delve into the PE and other ratios to estimate the value of the stock, the price of a property says little about its actual worth, and one has to dig into the underlying data to get to the true worth of a property.
The opacity and lack of access to underlying information surrounding property hitherto inhibited a proper and objective analysis of the true worth of property. Often, the only information available to the stakeholders is the prices at which previous properties of a similar nature, in the same locality were sold. As such, the asking price for properties has always been subjective, depending on what the seller thinks the property is worth, with a loose estimate of the prices other properties have sold in the locality and other subjective insights constituting the basis for asking price.
However, things are changing, and changing fast. Real estate data sets are growing larger and larger with every passing day, every single day, thanks to the ever-improving computing power and cloud storage capabilities.  Smart retailers and other stakeholders have already deployed several new tools and services that leverage such data, and many more tools and services are in the offing.
The National Association of Realtors estimates about 42% of buyers looking at property online as the first step in their home buying process. Most of them now delve into further details, such as the crime rates in the neighborhood, availability of public transit, the profile of local businesses such as gyms, groceries, restaurants, and several other factors.
It gets better. Machine learning now infuses objectivity and transparency in property pricing, besides promising a scientific basis into price fixation of property.
Machine learning models, comprising of hundreds of explanatory variables, offer insights into almost every aspect of a specific property, to a very a high level of accuracy and objectivity. Such models scour through piles of data and are capable of not just identifying an accurate price for the property, but also identifying hidden gems among the swathes of properties available for sale. Buyers and may use such insights to quote a fair and accurate price for the property, Sellers may likewise quote a fair price and sell their property faster, without the risk of under-selling themselves. Banks and financial institutions may use the insights to offer loans based on the predicted future value.
Related Reading: How Top Real Estate Companies Leverage Technology to Soar New Heights.
Identifying Correlated Variables
Home buyers and investors often end up making unscientific comparison among two properties and are often deluded by a lesser price for a property, oblivious to the far inferior value on offer.
While the obvious variables such as the number of bedrooms and square foot area may be obvious and explicit, some variables remain hidden or not too obvious.
Some variables are also closely correlated with others. Some pairs, correlated by nature, such as "Basement finished area" and "Basement unfinished Area," and other pairs, correlated by deduction, such as "Overall condition" and "Year built" help to identify the true worth of a property relative to the asking price.
Machine learning models not only factor in such variables but also give proper weight to each variable. For instance, two homes may seem similar while considering the obvious variables, but property A may offer far better value owing to the superior quality of plumbing materials used in construction and availability of groundwater compared to property B.
Related Reading: Find how Fingent developed a customized solution to streamline all the processes in a property management life cycle. Check out the case study – Rentmoji: All-In-One Property Management Platform.
Unearthing Seasonal factors
Seasonality has an impact on property prices, but the impact may be subtle or hidden. Crunching historical data makes explicit trends in sales prices associated with seasons. For instance, sales may be more surfing summer months, when the new school year starts, leading to a spike in prices. Such seasonal prices help property investors leverage their buys, property sellers price their property more accurately, or postpone their sell for a few months to get a better price, and more.
Related Infographic: Major Challenges of Big Data in The Real Estate Industry
Identifying the True Value of Extraneous Factors
Buyers always consider the neighborhood of the property, in terms of crime rates, the quality of grocery shops in the vicinity, the proximity of schools, and other factors. However, such analysis is often done ad-hoc, and on a generic basis. The "devil" in the detail may often be overlooked. Machine learning models factor in the extraneous factors at a much deeper level, correlating factors such as frequency of power cuts in the locality, unemployment in the locality, frequency of transportation links, school ratings and more, all of which not only offer an objective and scientific basis on the true worth of the property, but also have an immediate bearing on the property prices.
However, the true value of machine learning is the ability to derive valuable trends and insights from the data. For instance, analysis of police arrests and the chemical compounds in sewers indicate the use of crack cocaine, indicating that gentrification could soon arrive. When the crack is replaced by cocaine, it may indicate that gentrification may already be complete. Such insights may not be available at plain sight and may be impossible to decipher without the analysis of such underlying data.
While real estate technology now makes it easy to predict property prices with a high level of accuracy and objectivity, the challenge is creating the underlying data models in a robust way. The machine learning system is only as good as the algorithm which powers it. Success depends on creating linear models, co-opting all possible categorical variables and historical data associated with each variable.
Related Reading: Read through to find how trending technology is disrupting the real estate industry.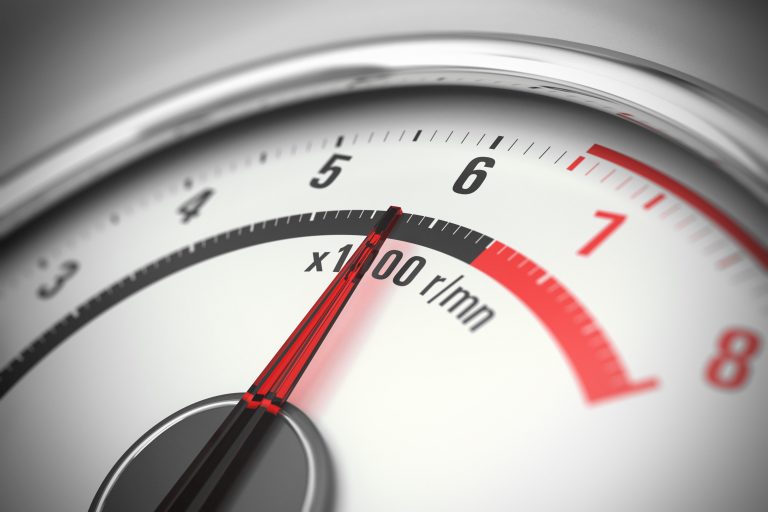 What would it be like if you looked like one of the early men, wearing animal skins for clothes and using flint stones for a fire to cook food over, in the 21st century? Not quite a scenario that you can imagine yourself in, right?
Let me take you to a similar scenario. Several recent surveys* have proved that almost 53% of property managers relied on manual methods to manage all their property. This included paper records or spreadsheet software. Another 9% of property managers did not even have any method at all. Now, why is this not a good thing?
When you know you have a million things to do and you don't follow any method to organize them in any way, there is every chance that you may mess up the whole thing. In the same way, property managers may have a million things to do and there has to be some method that they can use to organize their activities. They also need to be able to do it in the most efficient way possible. In other words, they need to manage all their property in an efficient way.
Property management involves a range of functions from the time a property is lease-ready. Eg. rental or lease management, listing management, tracking prospects etc. It is important to integrate all these functions into a single solution. Using different methods to manage each of these functions would only lead to further confusion.
The solution!
A single property management system that has specific features to integrate all the functions related to property management would be the most appropriate solution. One that is cloud based and that can be accessed through a browser or a smartphone.
If you look at the advantages of having such a property management system you will wonder why anyone would consider doing things otherwise.
Ease of access

– when all verticals of property management such as leasing and rental management, lead management, maintenance etc. are handled from a single solution through separate modules, it makes it easy for the managers to access information easily.

Better integration and transparency

– when all the processes related to marketing, sales, accounting etc. are handled in one platform there would be better integration and transparency between the departments.

Aid to on-the-go managers

– integrating with mobile platforms as well, it enables on-the-go managers to access information, make or accept payments etc.

Cloud features

– being cloud based, it has advantages like real-time availability of information & communication, lesser chances of loss of data, reduced time & effort in managing properties on the whole, all contributing to effectiveness and efficiency.

Wider reach to your property

– syndication with listing partners and other third party engines makes the processes of listing and accounting etc. much easier and gives your property a much wider reach.

Provision of useful insights

– easy generation of reports provides necessary insights for management.

Reduction in expenditure

– minimizing the use of manpower and/or deployment of separate management systems for each vertical, the overall expenditure is reduced.
Customization is the key
These advantages or features may be customized further to suit the different requirements of businesses. As a matter of fact, customization is the key to any management system becoming successful. Eg. the different modules may be customized to have extensive features depending on the workflow.
Thus, I would say, a good property management system will have the above mentioned general qualities plus the necessary customizations. A regular Property Management System is something that is available easily, but the best one would be, one that can be aligned with the business structure of an organization or property manager and not one that would necessitate the alignment of the business structure, with the system.
* Source – Apartment Management Software BuyerView 2014 from Software Advice
From a recent survey conducted by the National Association of Realtors (NAR), it was found that only 27% of agents and 21% of brokers have invested in technology in the last 12 months to improve their business efficiency. Some of the major areas of investments were for updating existing software systems, databases, CRM solutions or purchasing hardware such as electronic tablets.
So, there is a lack of usage of technology among real estate companies, as is evident. This could be the reason why most companies lack efficiency.
Using appropriate technology for the various activities in your business could make a huge difference. If you still depend on traditional methods of management for your processes, you could be making a big mistake.
Here are some mistakes you might be making in your real estate business:
In Marketing and Sales
Lack of a proper method for management and aggregation of leads – Leads get generated from various directions in a real estate company dealing with sales and marketing of properties. They make use of several listing sites like Trulia and Zillow and other MLS sites. So the leads generated are all over the place. There is no proper method to aggregate these leads. This causes confusion and even loss of opportunity sometimes. This is where technology could be used to manage the leads generated and ensure that the right leads are followed up.
Too much time being taken for conversion of a lead into a sale – There are 2 areas of concern in this regard.
One is the time taken to reach the prospective client after generating a lead. Most companies take too long to contact the lead. You should contact them as quickly as possible or else your competitor is going to get them.
The second concern is the lack of a proper method to show the client all available options of properties to choose from. For most companies, there is no proper database of properties to show the clients, as and when they require. The lack of a proper database causes delays in finding other options for the clients in case they are not satisfied with one.
Again, technology could solve these two issues. There could be a mechanism to automate contacting the lead once generated and there could also be a mechanism by which the prospective clients get to see options at their convenience, preferably on a mobile device or tablet.
After Contacting a Prospective Client
Inefficient handling of initial paperwork – Most companies make the mistake of making it difficult for the customers to fill out the application etc. If the process is complicated, chances are that the customer might ignore it. Technology can help make the whole process faster and easier for the customers. Online information capture can be a quicker way. Of course there are others.
Lack of a proper method for keeping track of leads contacted – As the leads are contacted, there should be a proper way to keep track of the ones engaged with and the ones not contacted at all. Most companies fail to keep track. As a result, they do not know whether they are losing out on contacting any or whether any client should be followed up with. Organizations must utilize advanced technologies to keep this on track. Once the process of paperwork is also made quicker, then the whole process of initial engagement with the clients also becomes faster. There will be lesser chances of losing out on leads.
Collection Of Payment
Lack of a proper method to manage collection – Whether it is leasing out or renting, the collection of the payments from the tenants, when they become due, is something that has to be managed with utmost care. All payments have to be collected on time and if there are defaults, they have to be followed up effectively. Most companies fail to do so. There could be a mechanism to keep track of all this.
Lack of an efficient payment method – The tenants need to make the payments on time and for that, they need to have an easy and efficient method by which they can make the payment from wherever they are, preferably from a mobile device. There could be a mechanism to facilitate that and integrate it with the tracking system for better efficiency.
Maintenance Management
Lack of a proper method for management of maintenance issues – As and when maintenance issues arise, they need to be solved as soon as possible. Otherwise, it will lead to dissatisfaction and complaints on the side of the tenants. Most companies make the mistake of taking too long to address an issue mainly as a result of not notifying the right people on time. Since there are several people involved in the whole process, it can cause further problems. There could be a mechanism to automate the whole process right from the raising of a ticket by a tenant to contacting the relevant vendor to fixing the problem. For this purpose, there should also be a proper database of vendors available to the companies, again something which most companies ignore.
Credit Verification
Inefficient methods of carrying out verification – Before choosing the tenant, the credit verification has to be done for the prospective tenants. Most companies follow the manual method of having the pre-tenancy form filled out by the tenant, then subscribing to a credit checking agency and then requesting for the credit report. If all these processes are automated, it would be much simpler and would save a lot of time.
MIS and Reporting
Inefficient management of various departments – For the management to look into all these aspects in a real estate company, may be a difficult task. Most companies fail to make use of Management Information Systems for this purpose. If the manager has a system to keep a check on the different areas of the company and generate relevant reports on the activities of each department, it can easily be made sure that efficiency is maintained at all times.
Cloud Computing
Not making proper use of the cloud – Cloud computing makes it possible for any concerned person to access their relevant information, from anywhere, at anytime. Most companies do not make use of this facility. All the information is usually stored in several places to make it accessible. As a result, there would be confusions. To avoid this and to cut overall costs of storage, cloud computing is an efficient method.
Technology is slowly, but definitely becoming mainstream. According to surveyed respondents of the PwC, the overall fear factor about technological disruption is easing. Most issues faced by real estate companies can be solved with technology. Life of a real estate professional would be much simpler if technology is used.