SAP helps increase warehouse management productivity with voice picking!
Voice technology has been there for a while and is here to stay. Its increasing adoption among warehouse distribution centers has led to increased accuracy, improved productivity, and training time reduction. Supply chain executives report attaining a 50% decrease in picking errors and a typical ROI in less than one year with voice integration. 
In retail warehouses, complex facilities such as inventory control are vital, with several picks to be performed every hour. The warehouse employees should be an efficient and accurate while 'picking' as wrong picking can lead to incorrect deliveries and affect customer satisfaction.
To improve staff accuracy and speed of pick, warehouses can consider "Voice Picking" technology. Voice picking is an extension of the Warehouse Management System (enhanced by additional software and hardware) that allows transferring instructions to the warehouse operators using earphones and microphones. Voice Picking uses a wearable computer that includes a headset and microphone so that the order pickers can be instructed on what items to pick from where and later confirm their actions verbally into the Warehouse Management System (WMS).
Read more: How Robotics in Logistics Helps Improve Supply Chain Efficiency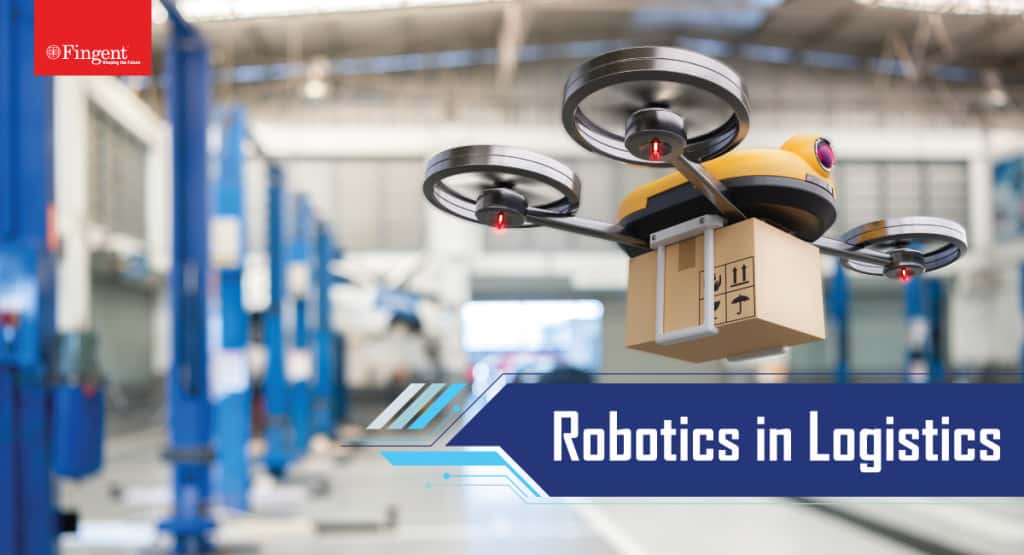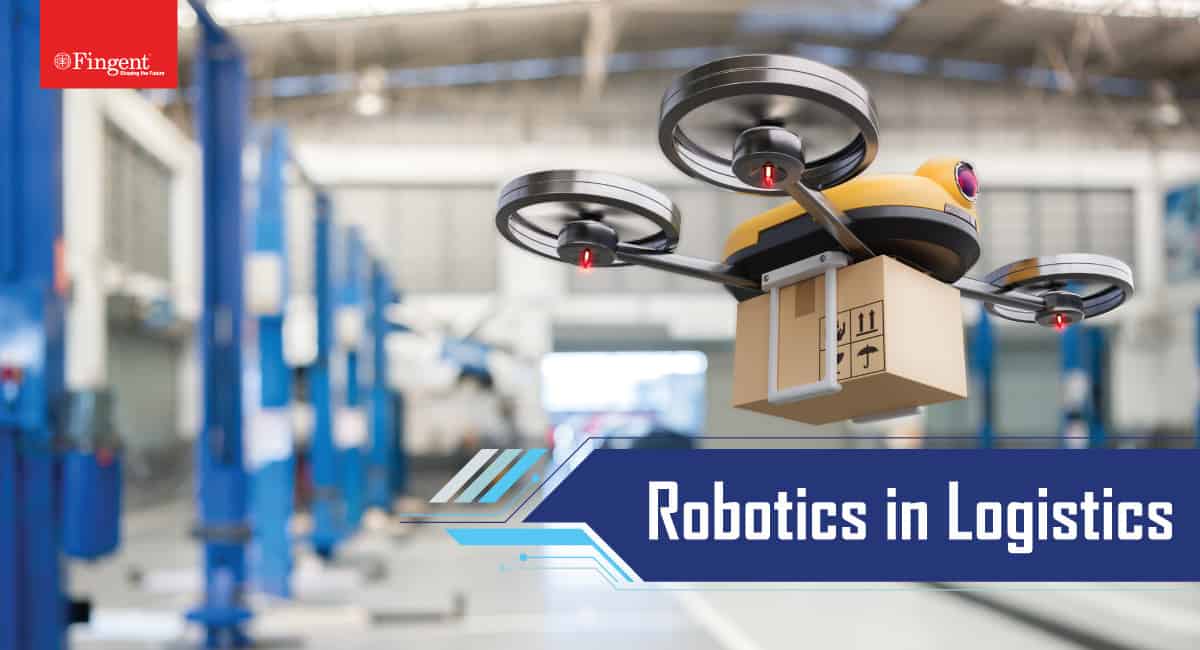 Benefits of Voice-picking
A voice-picking system creates a hands-free, heads-up workflow. Unlike the traditional warehouse order picking, where you need to stop to read, scan, or punch keys, the voice-picking system allows users to listen and speak efficiently. Some of its benefits include:
Productivity improvement

Reduction in errors by 25% or more

Decrease in accidents as operators rely on eyes and hands-free technology and hence are more aware of the surroundings

Cuts training time
How is voice-enabled warehouse operation helping during the COVID-19 pandemic?
In the last few months, warehousing and logistics have been hit hard. While there was enormous pressure on the warehouse to execute deliveries quickly due to increasing customer expectations, COVID-19 has caused further disruption. 
Logistic companies have had to evaluate options and make changes across transportation modes, considering delays, interruptions, and price changes.
According to a survey from August to September 2020, about 32,200 jobs were added to the warehouse and storage sector. Thanks to voice and device technology! Voice integration helped address the labor shortage and equipped new workers. Here are a few benefits of voice-enabled warehouse management. 
1. Efficient onboarding
New workers can pick up their barcode scanner or mobile device and begin their work with minimal onboarding time. Latest device upgrades offer improved designs and user-friendly interfaces. Whether a Windows 10, iOS, or Android device, workers can choose the device they like. This flexibility helps simplify the training and onboarding process of new workers, optimizing workforce management, and making it a more efficient experience.
New workers can get started quickly without the need for lengthy training processes. With voice-enabled applications, you can reduce the training time from several hours to just a few minutes.
2. Increased productivity
Voice capabilities are helping workers to keep pace with the high volume of orders. It helps them cope with the increased pressure to meet soaring demands, reduce training time, and use the hand-held devices of their comfort.  
3. Higher accuracy
With hands-free wearables and voice picking, workers don't need to stop frequently to check their devices. It will reduce errors and allow pickers to complete more orders within the same timeframe with improved speed and accuracy.
4. Improved safety
The coronavirus has made "contactless" mandatory. Voice picking can eliminate many physical touchpoints that can lead to virus exposure. Minimizing surface contact is one of the best ways to protect warehouse workers.
Read more: Contactless services: The new retail norm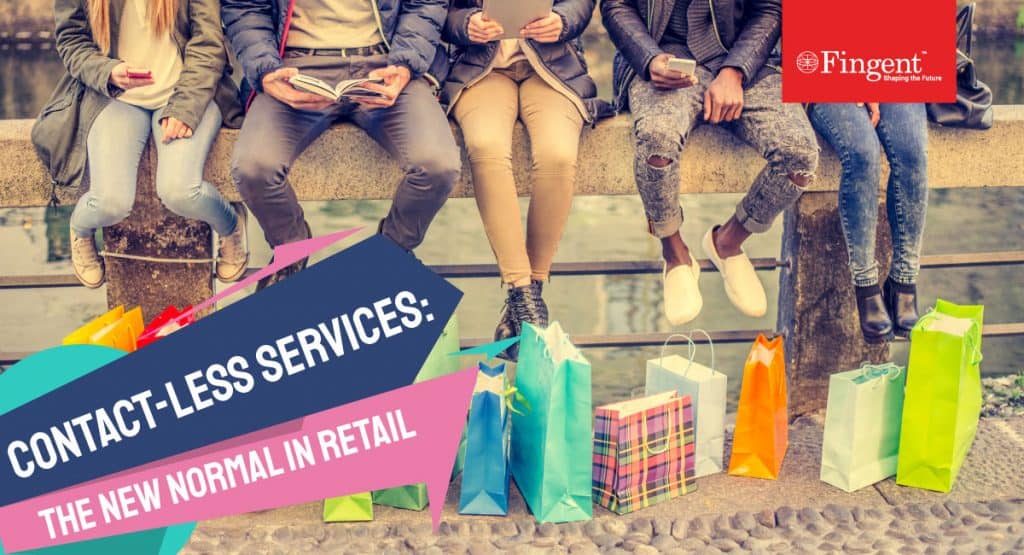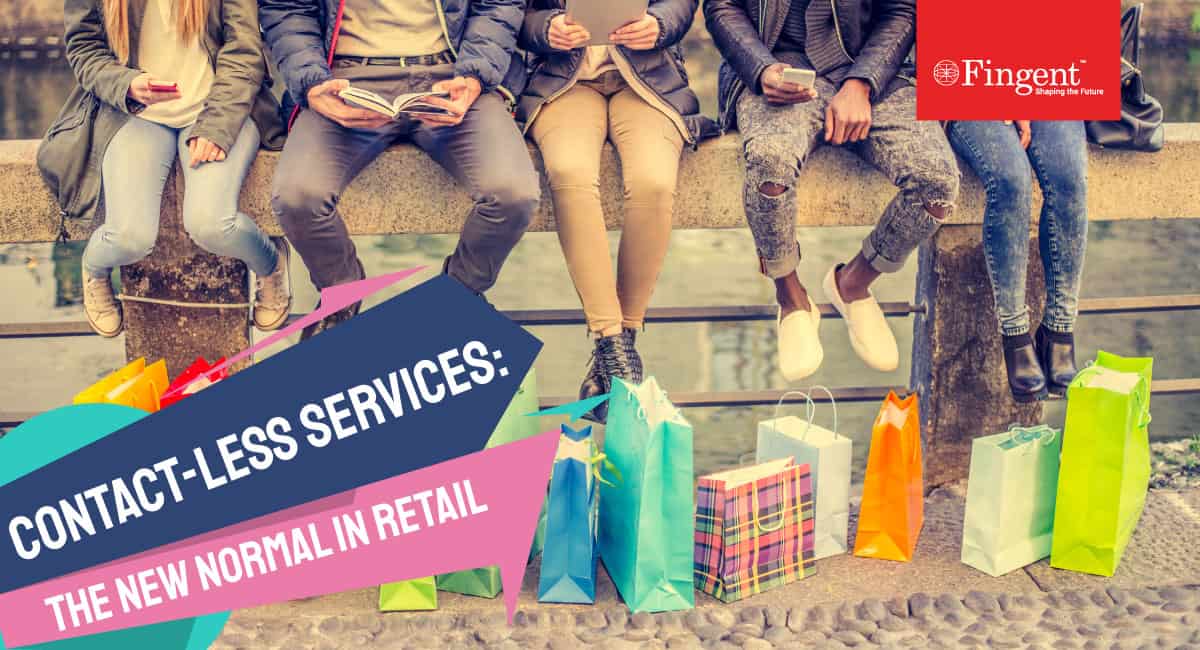 How does SAP help voice-picking?
SAP's open architecture supports several voice integration methods that help users achieve immense productivity and accuracy. If your business is running on SAP's Extended Warehouse Management (EWM) solution or Warehouse Management (WM), voice can be easily integrated. It results in the seamless integration of ERP with your warehouse management solutions and voice. Ultimately, the accuracy, productivity, comfort, and safety of all your warehouse processes will improve. It helps distribution centers deliver on time, achieve deadlines, and scale.
Read more: SAP Preconfigured Solutions Boost Efficiency Among Industries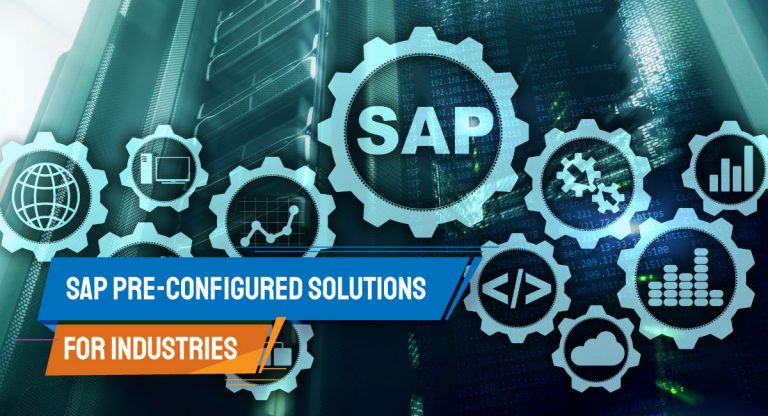 Today, voice integrated into SAP has become an essential tool for many businesses. SAP's voice picking provides superior ergonomics, eliminates distractions, and allows users to focus on the task. The voice technology is specifically designed to provide voice recognition in noisy environments. The noise cancellation ability helps lower warehouse background noise, such as truck horns, pallet drops, and conveyor system mechanism.
Additionally, the technology helps overcome language barriers as most systems come in more than 40 languages allowing users to interact with SAP most naturally and effectively.
Voice with SAP can quickly scale with your business both when your business grows and when you need to accomplish seasonal peaks. With SAP's explicit instructions, you can add new employees' onboarding time and capacity without any complex changes to the given infrastructure.
Download Our Case Study: How Fingent automated integration between SAP SuccessFactors and SAP S/4HANA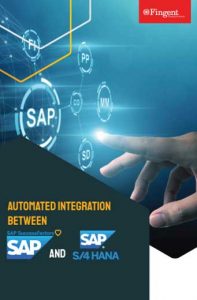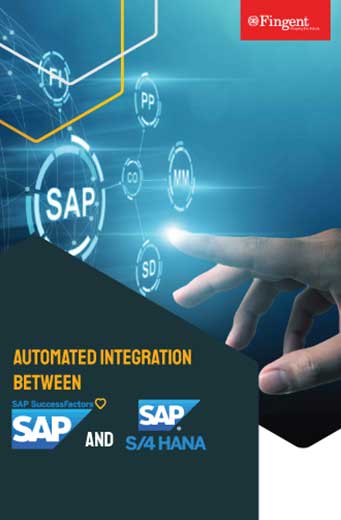 To conclude
As the economy battles to overcome uncertainty, using safe, cost-effective solutions, embracing advanced technologies like voice-enabled applications are imperative to sustain. Additionally, with COVID-19 showing no signs of ending soon and the world shifting to contactless shopping, embracing voice-enabled applications makes sense from an economic and physical safety standpoint.
No other technology has impacted the logistics and shipping industry like voice in the recent past. Extend your logistics and fulfillment processes by making voice technology a vital ingredient of your company's IT strategy. Contact us now to get started. 
Robotics in Logistics: Dawn of a New Era
Since the advent of e-commerce, getting goods to the customer's door or stores from the factories or warehouses has become a mammoth task for logistics companies. Forecasts say that "worldwide warehousing and logistics robot unit shipments will increase to an estimated 620,000 units annually by 2021." The solution for this herculean task of transporting goods far and wide thus becomes apparent: the dawn of robotics in logistics. The use of robotics in logistics offers far greater levels of uptime over manual labor, bolstering productivity in a vast array of professional environments. 
Retail giants like Amazon and Walmart that have already deployed robots in their warehouses and fulfillment centers will only expand their deployments, especially in the wake of current situations. Leveraging robotics in logistics cuts around 70% of warehouse labor costs and helps businesses function day and night with minimal costs. Want to find out how? This post will help you understand the importance of utilizing warehouse robotics in the supply chain.
A Surge in Warehouse Robotics in Supply Chain
The first robot in the supply chain was capable of moving material about a dozen feet. For several years, robots were used only in industrial manufacturing because it was not safe for people to be around them. However, over the last few decades, innovative logistic robotic companies have worked hard to mesh AI and machine learning, better sensors and response capabilities, warehouse management software or logistics management software. 
Recently, warehouse robotics in the supply chain has picked up pace exponentially. There has been huge funding and investment in the industry. For example, Alibaba invested $15 billion into robotic logistics infrastructure and Google invested $500 million into automated logistics for JD. It is also estimated that the global market for warehouse robotics in the supply chain is projected to reach a market value of $22.4 billion by the end of 2021.
Evidently, the dawn of robotic logistics is right here now!
Read More: How Robotic Process Automation Is Revolutionizing Industries?
What is Robotic Logistics?
The logistics industry is what is holding our modern world together. It includes a huge amount of different processes. Ordering, transportation, warehousing, picking, packing, delivery, inventory, and routing are just a few of those processes. 
So, robotic logistics means the application of robotics to one or more of these processes. A few common robotic applications are robotic palletizing, robotic packaging, robotic picking commonly used in warehousing or any other logistics software solutions. 
So, what kind of robots could be useful for your warehouse?
Warehouse Robotics in Supply Chain
1. Autonomous Mobile Robots (AMR)
AMRs use sophisticated sensor technology to deliver inventory all over the warehouse. They do not require a set track between locations. They can understand and interpret their environment through the use of maps, computers, and onboard sensors.
These warehouse robots are small and nimble with the ability to identify the information on each package and sort it with impeccable accuracy. They cut down on the redundant manual process which is prone to human error. 
2. Aerial Drones
Aerial drones aid in optimizing warehouse inventory processes. They can quickly scan locations for automated inventory. They can scan inventory much faster than a human can and send an accurate count immediately to your warehouse inventory management software.  
These drones do not need markers or lasers to guide them. They don't take up valuable space in your warehouse. They can travel quickly and assist in hard-to-reach areas. 
3. Automated Guided Vehicles 
Automated guided vehicles and carts (AGVs and AGCs) transport inventory around your warehouse following a track laid in your warehouse. These warehouse robots are perfect for larger warehouses because it reduces the time spent by workers just moving from one area to the next. 
4. Automated Storage and Retrieval System (AS and RS)
Automated Storage and Retrieval Systems are robot-aided systems that can place or retrieve loads from set storage locations. AS and RS differ depending on the system needed, the type of task, or the goods that they will be working with. They can be programmed to work as a craft that moves and works on a well-defined path or a crane that retrieves goods between aisles. There are also aisle climbing robots that retrieve customer orders. 
These free up the time of workers who can then concentrate on more complicated processes such as packing and posting the goods. 
Read more: What Are Cobots and How Can They Benefit Industries?
What is Driving the Need for Collaborative Robots in Logistics?
Although there has been a boom in logistic robotics, there are two specific factors that are driving the current need for collaborative robots in logistics. 
The growth of e-commerce:

When products are directly shipped to customers, there is a huge variety of different packing requirements. 

The lack of available workforce:

Shortage of skilled workers can affect logistics.
What are the Benefits of Adopting Robotic Logistics? 
The logistics industry can see many tangible and clear benefits of adopting robotic logistics. 
By reducing human errors, robotic logistics can bring in significant profits and can also reduce warehouse costs. 

Robotics can allow for workforce adaptability. 

Robotic logistics improve safety for workers by taking over dangerous jobs such as getting items from high racks or storage spaces.

Reduced human error and increased delivery speed brought about by robotic automation will increase customer satisfaction. 
Read more:  Open source robotics process automation
Enjoy the Freedom To Do More
Robots are being used rather extensively in logistics. Due to the complexity of supply chain processes robots will be increasingly used for dull, dirty, and dangerous tasks freeing your workers for more complex tasks. This means cost-effective, fast, and error-free operations. If you want this for your business, get in touch with us immediately and let us fix your business up with robot power.
Can Empowering AI and IoT Bring In Competitive Advantage To Industries?
It takes more than forward-thinking employees to gather customer purchasing trends and improve the customer experience. International companies depend on Artificial Intelligence (AI) and the Internet of Things (IoT) to drive data and forecast the next big wave of trends.
Studies predict Asia and North America to lead in the innovation of AI and IoT. Also, embedded AI in support of IoT smart objects will reach $4.6B globally by 2024.
Major vendors of IoT platforms such as IBM, Amazon, and Microsoft have started offering integrated AI capabilities like ML-based analytics. Scalable digital platforms are designed daily to understand the way customers think while using predictive maintenance in real estate, eCommerce, healthcare, and other industries.
It's time for us to share the leading examples of how businesses use AI and IoT, and how these technologies benefit them.
AI and IoT: Leading Use Cases
Smart Cities: Making Life Easier
What happens when AI and IoT run a city? It turns into a smart city. Smart city technology can solve an energy crisis, help manage traffic, or improve the healthcare experience. 
One example of a smart city is the use of Advanced Transportation Controller technology linked to a 5G network in Los Angeles. There are road-surface sensors throughout the city, and cameras that monitor traffic, sending information to traffic management systems. Municipal employees can now analyze the data of traffic congestion and issues with traffic lights in high traffic areas. Overall, this improves the quality of living in Los Angeles and helps a business run smoothly without delays.
Convenience in Property Management
One of Fingent's clients WRI Property Management, a US-based single-family rental provider with 10,000+ leased properties and 20,000+ managed houses experienced many challenges. Here are a few of the issues WRI Property Management faced:
Tenant eviction

Rent collection/accounting

Scheduling property inspections

Leasing properties

Screening tenants
What happened next? Fingent introduced an advanced software platform, Honey Badger. The AI and IoT technology-supported WRI managers to conveniently communicate with multiple parties, renovating properties, view lives auction feed, track the construction of new properties, etc.
5G Network Vehicle Safety and Security
Machine Learning technology is improving the autonomous vehicle experience. How does it work? An automobile can stop when a driver is in dangerous tragic weather or unexpected situation. 
The 5G network can cause the brakes of a car to operate by tracking vehicle sensors of other drivers near prevent or relieve car crashes. 
The network can also send drivers a traffic update to use detours and avoid certain roads that are under construction or is unsafe.
AI and IoT Business Benefits 
1. Guaranteed Security and Safety
A company's highest priority is protecting data in the workplace. As Artificial Intelligence scans security footage, IoT can close gates or doors if an intruder attempts to enter the premises of a head office. 
Organizations are now using machine-to-machine communication to determine potential security threats with an automated response to hackers or intruders. 
An example of AI and IoT in banking security is the detection of fraudulent activity in ATMs to communicate updates to law enforcement to protect customers.
The unexpected workplace accidents can be prevented by using sensors that monitor safety hazards as employees work. Employees at some organizations now wear wearable devices that alert the management of undetected dangers such as carbon monoxide released into the air on a work site. 
2. Convenient Shopping Automated Experience
Online shopping is more convenient than ever as websites personalize real-time suggestions to consumers based on a customer's shopping history. As a result of this investment, Kinsta predicts that by 2021, Artificial Intelligence in e-commerce will increase sales to $4.5 billion from $2.3 billion in 2017.
3. Enhanced Healthcare Experience
NovitaCare, a Netherlands based healthcare company that treats patients with chronic and multiple disorders, wanted to improve the caregiver experience using an effective online platform. 
With Fingent's help, NovitaCare now can communicate with non-profit organizations, patients, providers and researchers with an online platform that is HIPPA compliant.  
4. Simplified Management Of Supply Chain
The supply chain industry has experienced challenges in managing unexpected events that happen due to inaccurate forecasting. A solution to the problem is implementing AI and IoT. 
Supply Chain Digital recently stated the following about these technologies:
"Intel highlights that the world of IoT is growing rapidly, from 2 billion objects in 2006 to a projected 200 billion by 2020." 
"AI is on most companies' radars, with 78% of organizations implementing it to enhance operational efficiency by at least 10%."
The use of real-time devices will feed data to executives to help create contingency plans for preventing unexpected challenges in the industry. As a result, the supply chain and a company's reputation can experience fewer impacts.
How Fingent Helps Businesses Achieve Success With AI and IoT?
Fingent has mastered the art of technology infrastructure to help companies resolve AI and IoT processes. As a result, it creates efficiencies in managing smart devices.
Implementing these technologies are small changes that can have a huge impact on your business. The ability to use raw data to understand customer behavior and forecast trends in the market can improve customer loyalty. Also, companies can track employees working in multiple departments and locations across the globe by partnering with Fingent.
Fingent is confident that AI and IoT work in your business context by delivering technologies to enable solutions in the cloud, networks and gateways, heterogeneous device support, systems capabilities, and data analytics. 
To Conclude 
Business Insider predicts that there "will be more than 64 billion IoT devices by 2025, up from about 10 billion in 2018." 
Gartner observes that in three years (by 2020), more than 80 percent of enterprise IoT projects will incorporate at least one AI component. Artificial Intelligence and the Internet of Things is used to improve the safety of drivers on the road, enhance healthcare experiences, automate and streamline enterprise processes, stop intruders from hacking into IT systems or large organizations, and in numerous other ways. 
The combination of these technologies not only delivers a superior customer experience, but also forecasts what customers want in real-time, improves their experience of living in smart cities, maintains a high safety rating in challenging workplaces, and reinforces physical and cybersecurity. AI-IoT duo also avoids any unplanned downtime, increases operating efficiency, helps develop new products and services, and improves your risk management. 
Are you looking for an AI and IoT partner? Get in touch with Fingent experts today for a streamlined and error-free IoT implementation for your business.
Artificial Intelligence (AI) is considered to be one of the most significant disruptive technologies today. More and more businesses are already realizing its benefits. Gartner's 2019 CIO survey revealed that the percentage of companies implementing AI increased by about 270 percent over the last four years, and 37 percent in 2018 alone.
Leveraging the power of AI to enhance your existing business applications isn't nearly as complicated as you might think. You don't need a billion-dollar budget to implement AI-powered applications. In fact, small and midsize businesses (SMBs) today are cutting costs and delivering great customer experiences with AI-powered applications—and they are competing with giant companies at scale.
Here's a look at how you can enhance your existing business applications with AI:
Enhance CRM Apps with AI
Incorporating AI into your current Customer Relationship Management (CRM) system, for instance by using chatbot or automated live chat support, will allow your company's helpdesk to provide better, faster and more dynamic responses. It will also help you reduce the man-hours needed to resolve queries and help you build better engagement and customer trust. And because the AI-powered CRM system provides predictive insights, you can automatically recommend similar products or services a customer may be interested in.
Related Reading: Unconventional Ways Artificial Intelligence Drives Business Value
Streamline Supply Chain with Machine Learning
Machine learning (ML) allows your system to discover patterns in the supply chain data using algorithms that automatically identify the factors that contribute to the success of your supply networks, while constantly learning in the process. ML algorithms and the applications running them can analyze large, varied data sets in no time, improving accuracy in forecasting supply and demand. If applied correctly within your SCM work tools, ML could revolutionize the agility and optimization of your supply chain planning.
AI-Powered Recruitment Apps
Artificial Intelligence is expected to replace 16 percent of Human Resource (HR) jobs within the next 10 years, according to Undercover Recruiter. Integrating AI into your existing recruitment processes or tools could help your company's HR department find the right candidate or the best fit faster and easier, thereby saving you time and money. AI-powered video interview tools, for instance, can utilize biometric and psychometric analysis to evaluate your applicants' tone of voice, micro-expressions, and body language.
Related Reading: AI To Solve Today's Retail Profit Problems
Improving Cybersecurity System with AI
Given the data breaches and cyber-attacks that have hit headlines in recent years, integrating AI into your current security system is vital to protect consumer data, improve trust and deliver true business value. About 71 percent of companies in the US plan to spend more budget on AI and machine learning in their cybersecurity software this year.
AI not only improves your company's existing detection and response capabilities but also allows new abilities in preventive defense. It enhances and streamlines your security operating model by reducing complex, laborious and time-consuming manual inspection and intervention processes. Because the AI-powered cybersecurity system can self-adjust and learn data over time, you can automatically detect and block cyber-attacks and fraud.
Enhancing Space Exploration with AI
Another area where the application of AI has great potential is exploring outer space. NASA has plans to look for life on other planets, such as Mars, in the very near future. In their Mars 2020 initiative, they will use AI to explore Mars in greater depth, which includes looking for alien lifeforms. Most of us are at least slightly familiar with or aware of NASA's Opportunity rover, which wrapped up a 14-year Mars mission when it quietly went dark in February 2019. Opportunity, also known as "Oppy," found evidence that Mars at some point was home to water — a huge discovery.
Going forward with Mars 2020, NASA's Mars Exploration Program will continue its use of AI for space exploration. In ongoing efforts to evaluate whether Mars is (or was at some point) habitable for humans and other animals, the Mars 2020 rover is equipped with a drill it will use to collect samples of rock and soil. It will store these samples in special tubes that will be collected by a later NASA mission. Read more about the artificially-intelligent robotic arm that will make it all happen.
Related Reading: Industry experts weigh in on the adoption of AI and ML in software development
Taking Your Existing Business Applications to the Next Level with AI
New AI frameworks and tools make provisioning AI capabilities more feasible than ever before. Working with a development partner who has the data science and AI technology experience, creating or updating a business application with AI can be started rapidly, take less time to code, and the resulting application placed into service sooner. Nor would it be necessary to staff for these hard-to-find resources for the long term.
Related Video: Artificial Intelligence – How to navigate AI
The logistics industry has been undergoing a series of transformations for the past few years. Things that seemed like science fiction in the past, like augmented reality and 3D printing, are actually becoming part of the industry. Technology is being used widely today in order to provide faster and more reliable delivery services. In the future, we can see a lot more technology and innovation shaping the entire concept of logistics.
While we are on the subject of innovations and trends in the logistics industry, let us discuss 3 such smart technology trends in 2015, which are greatly influencing logistics and supply chain management:
Carrier technology – The latest advancement in the area of carrier technology is that smaller trucking companies are being given access to the technology support and operations that bigger companies use to manage. Earlier, small motor carrier companies, especially ones in the truckload segment, were always ignored when it came to the technology provision aspect. It was always the bigger companies, who could spend more on user fees and upgrades, that became the targets of technology providers. Hence, the smaller companies stuck to little or no technology at all and suffered from a lack of efficiency in their operations. It was not until recently, that this trend began to see a change. Companies like 10-4 systems have started developing technology solutions for carrier companies so that they can compete better in the industry. Carrier technology is set to be a turning point in the whole industry as it helps companies manage their demand planning and at the same time reduce wastage in their value chains. It also helps smaller companies grow by enabling them to generate better cash flow.
Web services – One of the biggest factors that was holding back the supply chain industry is its undue reliability on unreliable data, and the lack of efficiency and effectiveness in data transmission. Sharing of important information was always through technologies like EDI, fax and email. This year, we are going to see widespread use of web services and also a set standard for the language used for transmission of data. Several companies like Project44 have already taken the lead in this regard. This is going to have a significant impact on the whole supply chain industry, as it will change the way companies perform complex demand analysis, reduce wastage and shall transform the way that companies charge for their services. Clearly, a much-needed change.
Integrated supply chains – Integration between supply chains world over, not only enables instant online freight booking, but also enables the traders to serve their customers while simultaneously allowing traders to manage their connections with their transportation vendors. Such an integration will reduce the overall cost of logistics because it eliminates the need for intermediaries at various levels of the supply chain in the course of shipping products. This again, will make use of technologies like cloud services and pave the way for a more effective management of operations.
Technologies like these are soon becoming mainstream and are revolutionizing the logistics and supply chain industry. They clearly help overcome the challenges that the industry has been facing till recently. As a matter of fact, in the course of time these are most likely to bring the highest level of sophistication and much-needed efficiency in the industry. They will surely help in building stronger, more effective supply chains as well.