Tag:
Technology in Manufacturing
Why Should Manufacturing Companies Leverage Odoo ERP?
As the manufacturing industry flourish, the need for a centralized control mechanism to ensure streamlined and effective operations is turning imperative. Processes like material sourcing, inventory, invoicing, purchase, order, accounts, and human resource management needs to be automated to make room for high-level practices and decisions. In such a scenario, how do you think Odoo ERP can help manufacturing companies accelerate efficiency and business success?
Odoo ERP can empower businesses with centralized management! From inventories to work orders, to customers and accounts, Odoo ERP enables streamlined management of the entire business processes, seamlessly. Leveraging Odoo ERP and using its open-source methodologies can enable manufacturing companies to derive the required speed, flexibility, and transparency to drive business growth and success.
Here at Fingent, we provide ERP solutions for various industries challenges including those of the manufacturing industry. But before we dive deeper into how Oddo ERP can simplify management for manufacturing companies, let's take a look into the prevailing challenges of the industry.
Read more: Drive digital transformation in manufacturing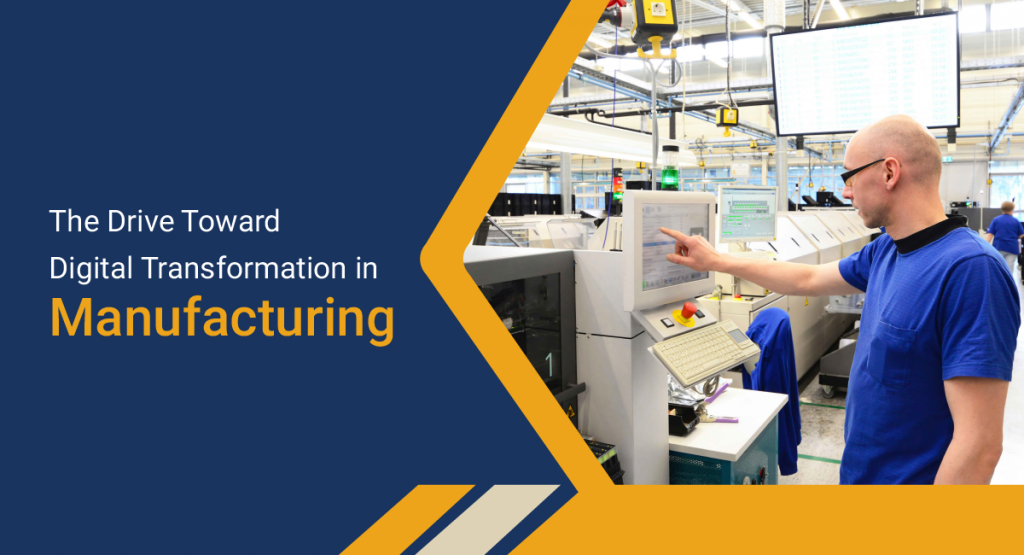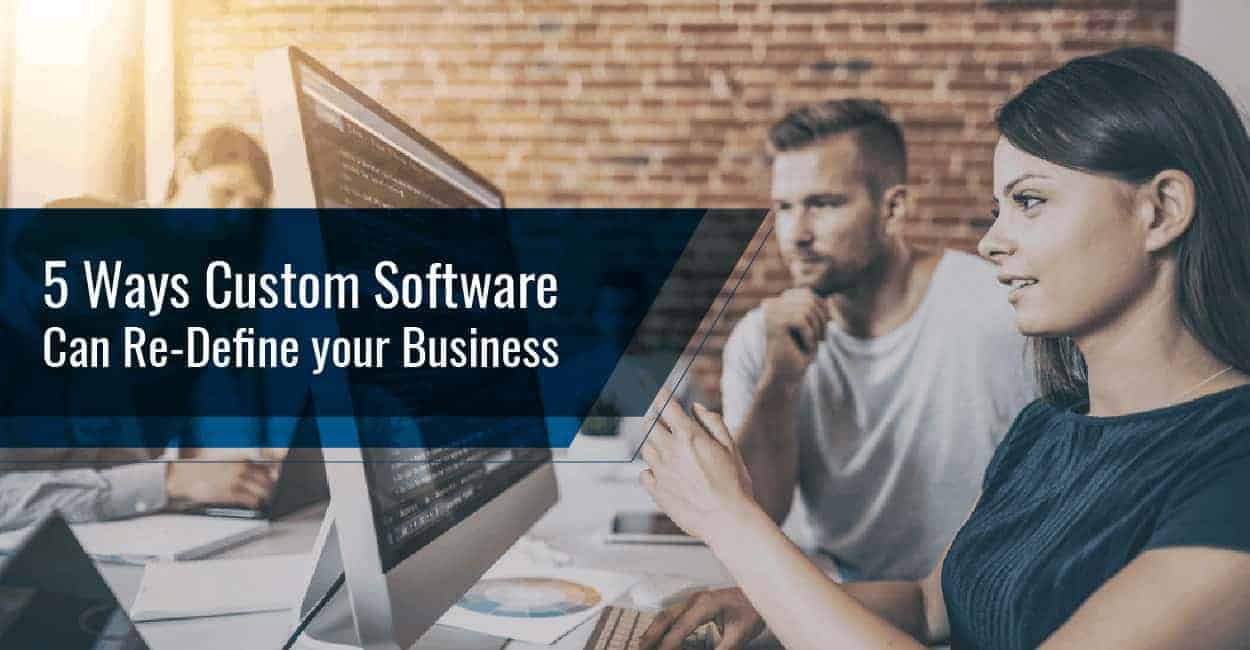 Challenges Faced By The Manufacturing Industry
From inventory to sales to the customer, the manufacturing industry deals with a huge amount of data, on a daily basis. As digitization is taking precedence, enterprises are looking for business models that are supported by intelligent systems. Therefore, companies must use an ERP system to manage their operations. Here are few challenges that organizations face without an ERP system in place.
Forecasting demand – To avoid waste, spoilage or over/under production, businesses must gauge customer behavior and demands. As markets are becoming more volatile and unpredictable, it is becoming increasingly difficult to predict trends and plan production and distribution.
Planning inventory – Inventory, if managed manually is bound to have errors that can cause inaccuracy of data, stock issues, and bad decisions, all of which can hinder returns. For the smooth functioning of a manufacturing company, data accuracy and consistency are important.
Lack of skilled labor – To preserve the quality of services and reputation, manufacturing companies must hire and retain skilled workers. With fairly large applications and without a quick processing tool, HR may find it difficult to select suitable candidates.
Minimizing costs and improving efficiency – One of the best ways to increase returns is to lower production costs while maintaining an efficient supply chain. However, this must not compromise quality. So, manufacturing plants need to automate their operations and management.
Client Relationship Management(CRM) – Customer loyalty, though important does not come easy in today's competitive business landscape. Businesses must invest in resources that help prioritize client data for current and potential customers and manage sales lead. A CRM will take into account the customer preferences and demands along with market trends.
Read more: Odoo Migration: Why Is It Crucial and How to Do It Seamlessly!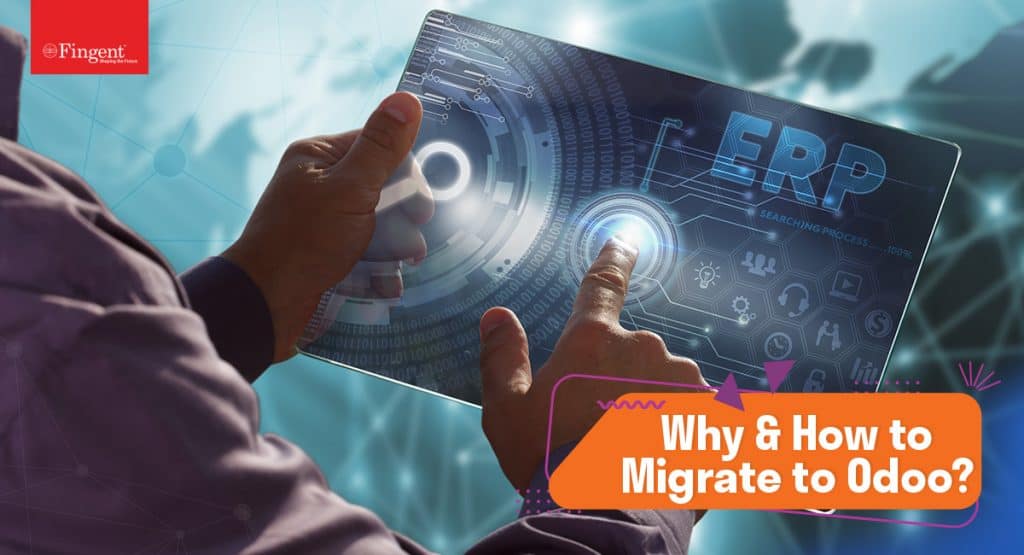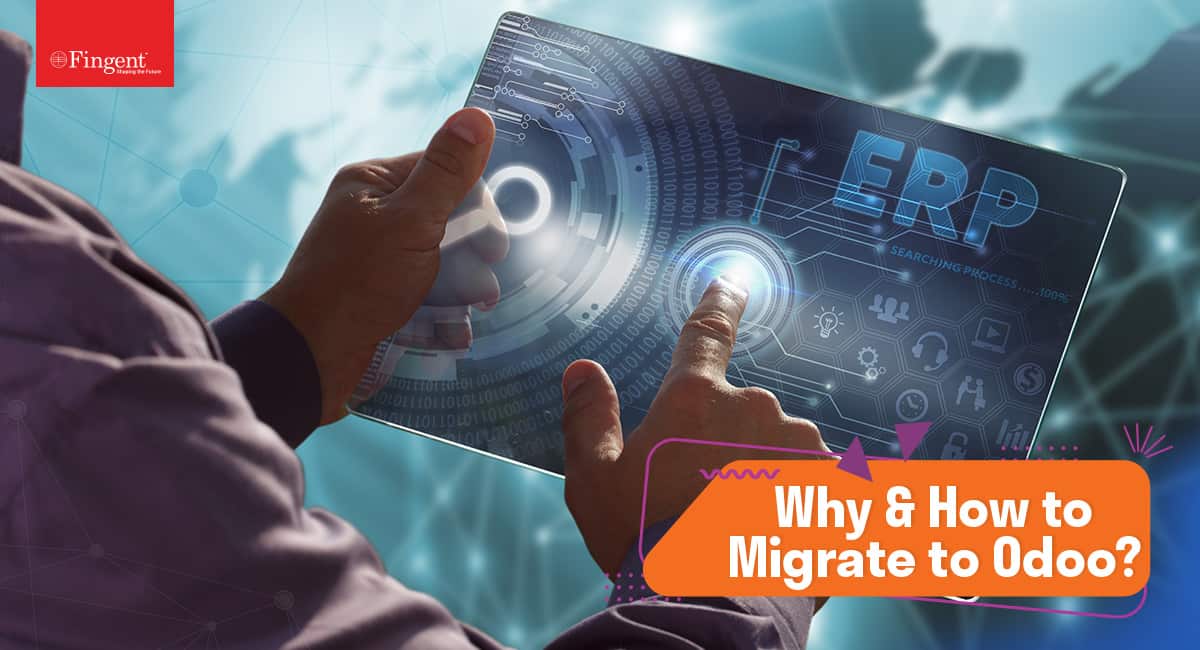 Top Features of Odoo ERP System
Manufacturing firms must implement customized software solutions with multiple functionalities that are tailored to the industry. Odoo is an open-source ERP software that acts as an effective business management tool with its robust functions. Here are a few highlighted features of Odoo ERP for manufacturing:
Inventory Management
Material Management
Purchase Management
Production Management
Sales Management
Quality Assurance
Customer Relationship Management
Accounting and Invoicing
HR and Payroll Management
All these features can be customized based on your business needs.
In addition to the above features, Odoo ERP helps in automating the maintenance order for repairs and other preventive maintenance. It includes a scheduler functionality that uses statistical calculations to alert you in case of any failure.
Read more: 5 Salient Features of Odoo that Make it a Reliable ERP for Enterprises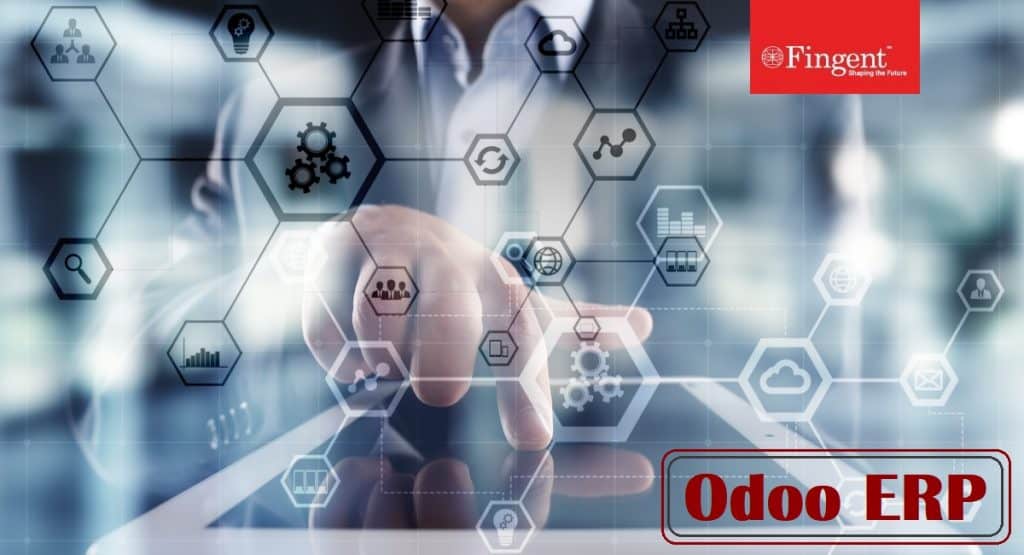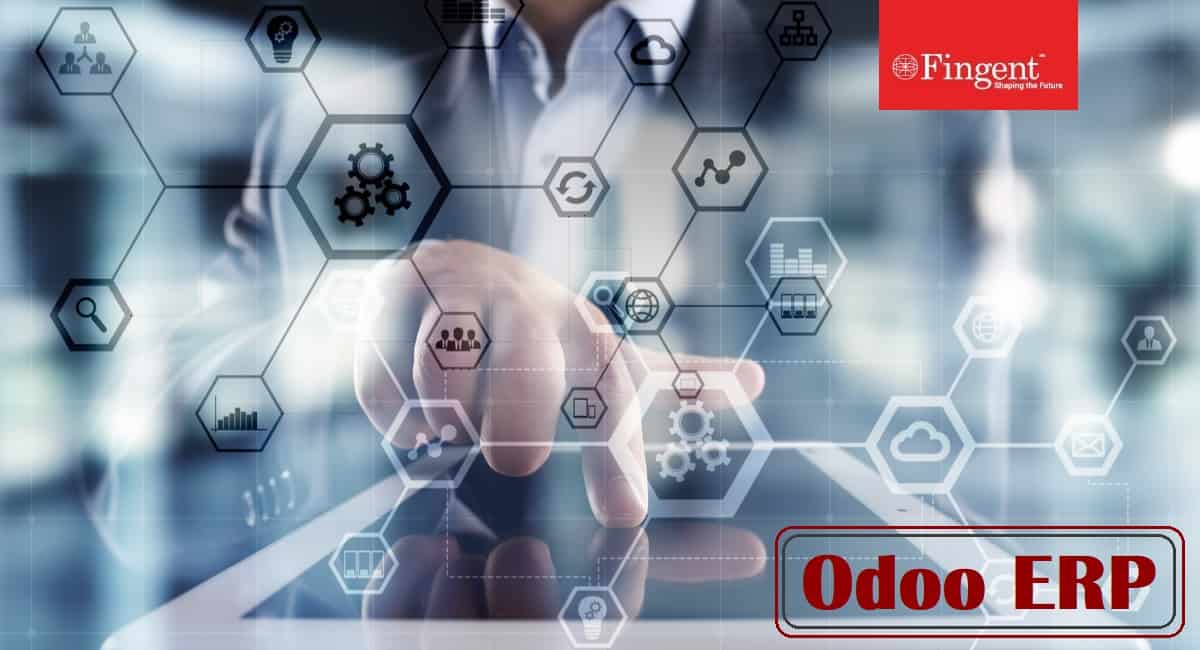 6 Ways Manufacturing Industry Can Benefit From Odoo ERP
1. Automation
As digitization is gaining a lot of importance, companies must optimize workflows in the supply chain through automation. Processes such as inventory updates, payments and invoicing, tracking, distribution, and sales across different channels, even making decisions on high volume orders can be automated using Odoo.
Automation drives efficiency, productivity, accuracy, lowers operational costs, and ensures employee safety. All this helps in meeting the changing supply demands of a changing market.
2. Master Data Management
Odoo ERP comes with master data management capabilities that allow companies to incorporate business processes without duplication of data. The master data management ensures there is a consistent exchange of organizational data, eliminates redundancy, and simplifies business operations.
3.Quality Control
With Odoo ERP, companies can set quality checks for certain triggers. It can help schedule operations and even send maintenance requests automatically whenever needed.
The tool also allows enterprises to track different versions of a product(Product Lifecycle Management) and manage its routing accordingly.
4. Forecasting
Odoo ERP is equipped with analytical tools that locate patterns, observe huge datasets and forecast future trends, and enable manufacturing companies to create business strategies accordingly. These predictive capabilities allow companies to focus on production to meet customer demands and earn their loyalty.
Read more: How Odoo ERP Helps Leverage Business Intelligence and Data Analytics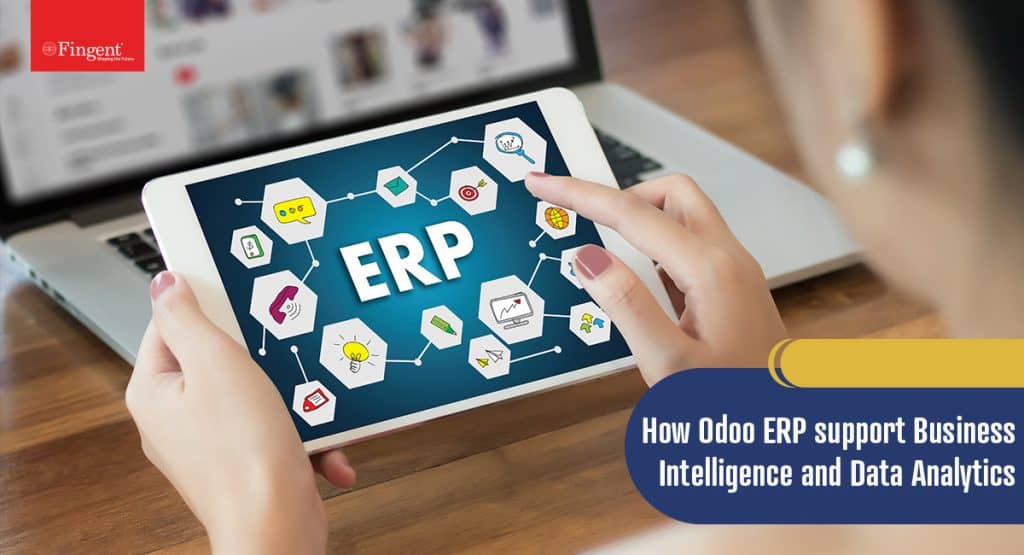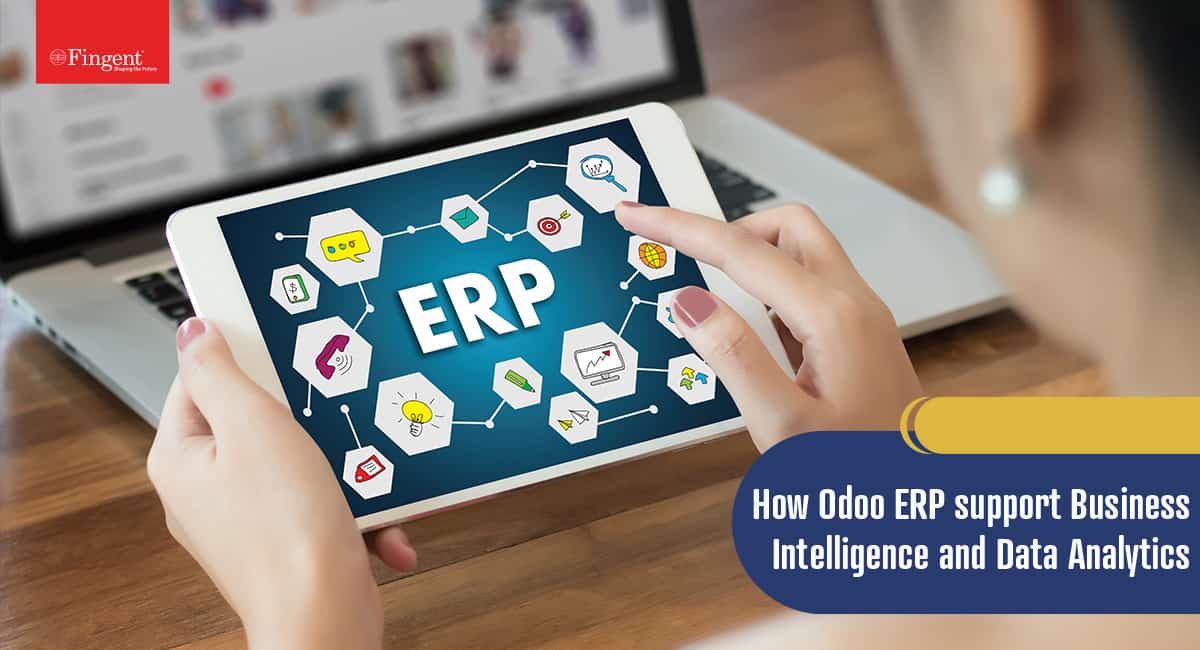 5. Managing the workforce
Odoo's HRM module automates the basic segregation process based on the required attributes for the post and enables better recruitment. It also includes training and development, capabilities and skills management, compensation records, and employee data.
Additionally, Odoo ERP comes with an employee scheduling feature that helps schedule and track tasks.
6. Returns
Odoo ERP helps businesses to maximize returns by improving operational efficiency, boost productivity and enhance customer satisfaction.
Conclusion
At Fingent, we maximize the potential of manufacturing companies with future-proof technologies. We develop ERP systems that integrate WFM, CRM, HRM, and accounting services for businesses of every size. For custom Odoo ERP development, talk to our experts.
Manufacturing technologies set to hold the reins in 2021
From big data analytics to advanced robotics to computer vision in warehouses, manufacturing technologies bring unprecedented transformation. Many manufacturers are already leveraging sophisticated technologies for manufacturing such as the internet of things(IoT), 3D printing, Artificial Intelligence, etc., to improve operations' speed, reduce human intervention, and minimize errors.
As 2021 rapidly approaches, manufacturers will have to move away from Industry 4.0 and embrace Industry 5.0. The latter is all about connecting humans and machines (smart systems). Interestingly, Industry 5.0 may already be here. The ongoing COVID-19 pandemic only accelerates its arrival.
Read more: Digital Transformation in Manufacturing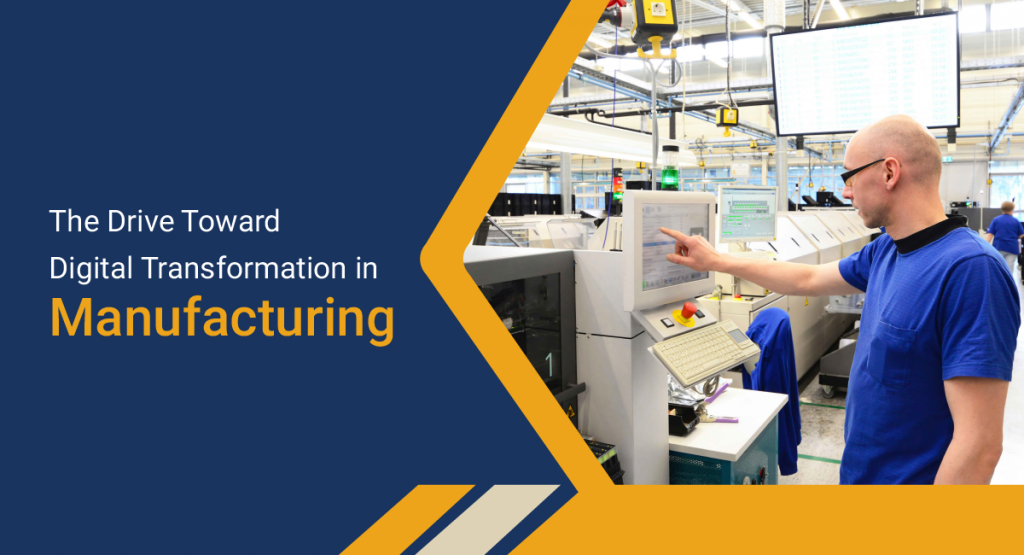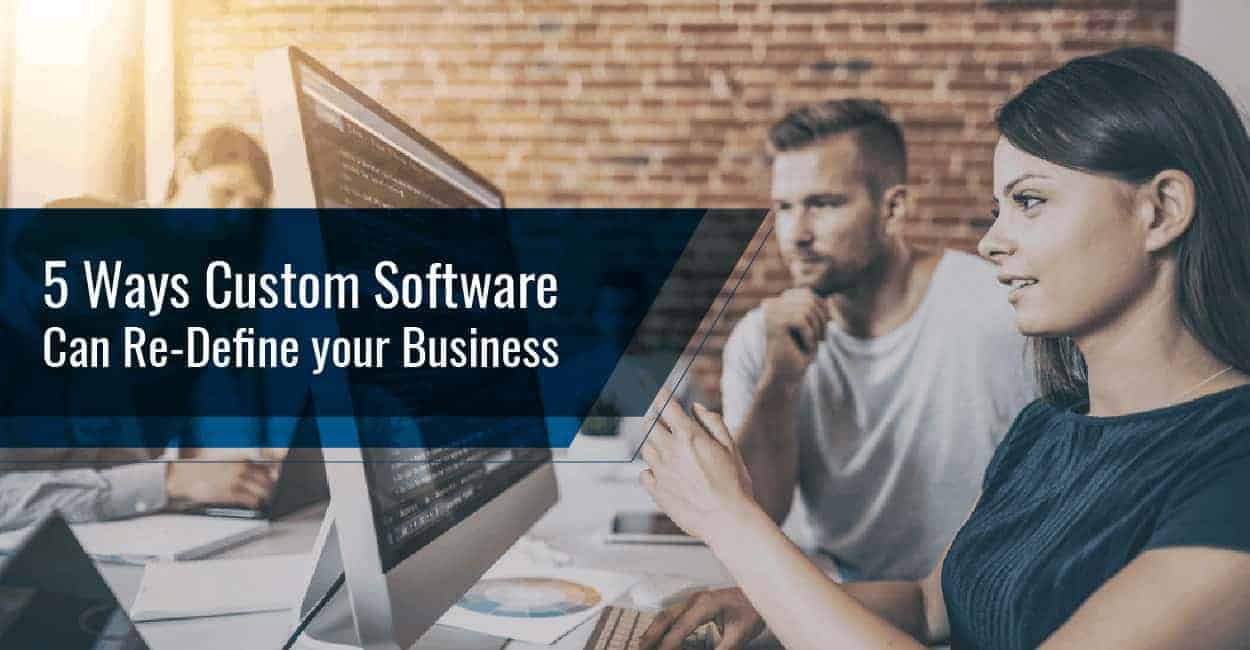 Here are the top 10 technologies that positively impact the manufacturing industry.
1. Robotics
With advances in robotics technology, robots are more likely to become cheaper, smarter, and more efficient. Robots can be used for numerous manufacturing roles and can help automate repetitive tasks, enhance accuracy, reduce errors, and help manufacturers focus on more productive areas.
Benefits of Using Robotics in Manufacturing:
They improve efficiency right from handling raw material to finished product packing

You can program robots to work 24/7, which is excellent for continuous production

Robots and their equipment are highly flexible and can be customized to perform complex jobs

They are highly cost-effective even for small manufacturing units
Collaborative assembly, painting, and sealing, inspection, welding, drilling, and fastening are a few examples of the jobs done by robots. Today, robots work in several industries, including rubber and plastic processing, semiconductor manufacturing, and research. While they are mainly used in high-volume production, robots make their presence felt in small to medium-sized organizations.
Read more: What Are Cobots and How Can They Benefit Industries? 
2. Nanotechnology
Nanotechnology has grown to a great extent in the last few years. It involves the manipulation of nanoscopic materials and technology. Though its widespread use is relatively new, it will be indispensable to every manufacturing industry soon. Further research and experimental designs suggest that nanotechnology can be highly effective in the manufacturing industry.
Applications of Nanotechnology in Manufacturing: 
Create stable and effective lubricants that are useful in many industrial applications

Car manufacturing

Tire manufacturers are using polymer nanocomposites in high-end tires to improve their durability and make them wear resistance

Nanomachines, though not used widely in manufacturing now, are, for the most part, future-tech
3. 3D Printing
Post its tremendous success in the product design field, 3D printing is set to take the manufacturing world by storm. The 3D printing industry was worth USD 13.7 billion in 2019 and is projected to reach USD 63.46 billion by 2025. Also known as additive manufacturing, 3D Printing is a production technology that is innovative, faster, and agile.
Benefits of Using 3D Printing in Manufacturing:
Reduces design to production times significantly

Offers greater flexibility in production

Reduces manufacturing lead times drastically

Simplifies production of individual and small-lot products from machine parts to prototypes

Minimizes waste

Highly cost-effective
Major car manufacturers use 3D printing to produce gear sticks and safety gloves.
Read more: 3D Printing: Fueling the Next Industrial Revolution 
4. The Internet of Things (IoT)
IoT in manufacturing employs a network of sensors to collect essential production data and turn it into valuable insights that throw light into manufacturing operational efficiency using cloud software. This connectivity had brought machines and humans closer together than ever before and led to better communication, faster response times, and greater efficiency.
Benefits of Using IoT in Manufacturing
Internet of Things (IoT)

reduces operational costs and creates new sources of revenue

Faster and more efficient manufacturing and supply chain operations ensure a shorter time-to-market. For instance, Harley- Davidson leveraged IoT in its manufacturing facility and managed to reduce the time taken to produce a motorbike from 21 hours to six hours.

IoT facilitates mass customization by providing real-time data essential for forecasting, shop floor scheduling, and routing.

When paired with wearable devices, IoT allows monitoring workers' health and risky activities and making workplaces safer.
The ongoing pandemic has expanded the focus on IoT due to its predictive maintenance and remote monitoring capabilities. Social distancing makes it difficult for field service technicians to show up on short notices. IoT-enabled devices allow manufacturers to monitor equipment's performance from a distance and identify any potential risks even before a malfunction occurs. Additionally, IoT has enabled technicians to understand a problem at hand and come up with solutions even before arriving at the job site so that they can get in and get out faster.   
Read more: Upcoming IoT trends that can shape the business landscape
5. Cloud Computing
After making its presence felt in other industries, cloud computing is now causing ripples in manufacturing. From how a plant operates, integrating to supply chains, designing and making products to how your customers use the products, cloud computing is transforming virtually every facet of manufacturing. It is helping manufacturers reduce costs, innovate, and increase competitiveness.
IoT helps improve connectivity within a single plant, while cloud computing improves connectivity across various plants. It allows organizations across the globe to share data within seconds and reduce both costs and production times. The shared data also helps improve the product quality and reliability between plants.
Read more: Why It's Time to Embrace Cloud and Mobility Trends To Recession-Proof Your Business? 
6. Big Data
The manufacturing industry is complicated in terms of the variety and depth of the product. As far as opening new factories in new locations and transferring production to other countries is concerned, companies can leverage big data to tackle it. 
As the process of capturing and storing data is changing, new standards in sharing, updating, transferring, searching, querying, visualizing, and information privacy are arising. Think of manufacturing software like MES, ERP, CMMS, manufacturing analytics, etc. When integrated with big data, these can help find patterns and solve any problems. 
Benefits of Using Big Data:
Improve manufacturing

Ensure better quality assurance

Customize product design

Manage supply chain

Identify any potential risk
Explore our use case: Adding New Dimensions to Equipment Maintenance with IIoT, AR, and Big Data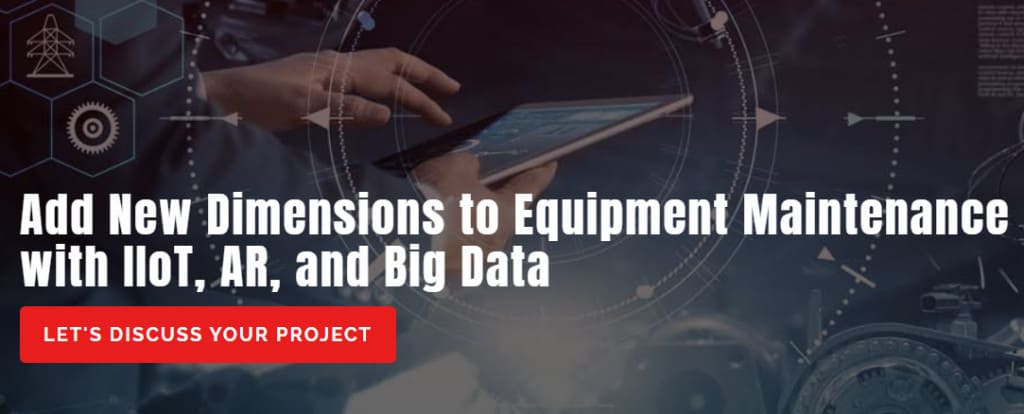 7. Augmented Reality
In manufacturing, we can use AR to identify unsafe working conditions, measure various changes, and even envision a finished product. Augmented Reality can help a worker view a piece of equipment and see its running temperature, revealing that it is hot and unsafe to touch with bare hands. An employee can know what's happening around them, like what machinery is breaking down, a co-worker's location, or even a factory's restricted sites. Simply put, AR applications can help inexperienced employees to be informed, trained, and protected at all times without wasting significant resources.
AR has made it possible for technicians to provide remote assistance by sending customers AR and VR enabled devices and helping them with basic troubleshooting and repairs during the COVID-19 crisis. Also, more and more customers are open to allowing manufacturers to implement AR with the long-term goal of creating permanent solutions. After all, it helps both the customers and field technicians by reducing the risk of exposure. 
Read more: How Augmented Reality Can Simplify Equipment Maintenance 
8. 5G 
5G will have a tremendous impact on the manufacturing industry. It will be more transformational for devices that drive automated industrial processes.
The amazing low-latency and connectivity of 5G will power sensors on industrial machines. It will help generate a lot of data that will open new avenues of cost savings and efficiency when combined with machine learning. Currently, China and South Korea are leveraging 5G this way. Soon the US and the UK are expected to compete with them.
Read more: From Remote Work to Virtual Work, 5G is Reinventing the Way We Work 
9. Artificial Intelligence(AI)
Manufacturers are already employing automation on the plant floor and in the front office. In the future, AI-powered demand planning and forecasting will continue to develop that will help manufacturers align their supply chain with demand projections to get data that were not possible previously.
A study from IFS shows that 40% of manufacturers plan to implement AI for inventory planning and logistics and 36% for production scheduling and customer relationship management. 60% of the respondents are said to focus on productivity improvements with these investments.
Read more: The Future of Artificial Intelligence – A Game Changer for Industries
10. Cybersecurity
Moving manufacturing operations to the cloud and building and integrating systems using IoT will equally create opportunities and challenges. In an increasingly insecure digital era, there is a pressing need for heightened security. 
Manufacturing experts are investing in secure cloud-based ERP like SAP and Odoo to resolve the security challenges. Enterprises-big or small- will soon increase their dependence on cloud-based ERP systems to address security glitches and save costs by paying for usage. 
Read more: Top 6 Reasons Why You Should Move to a Cloud-Hosted ERP 
White Paper: What difference does RPA bring to your business? How can you embrace this disruptive technology to remain competitive? Download to learn more!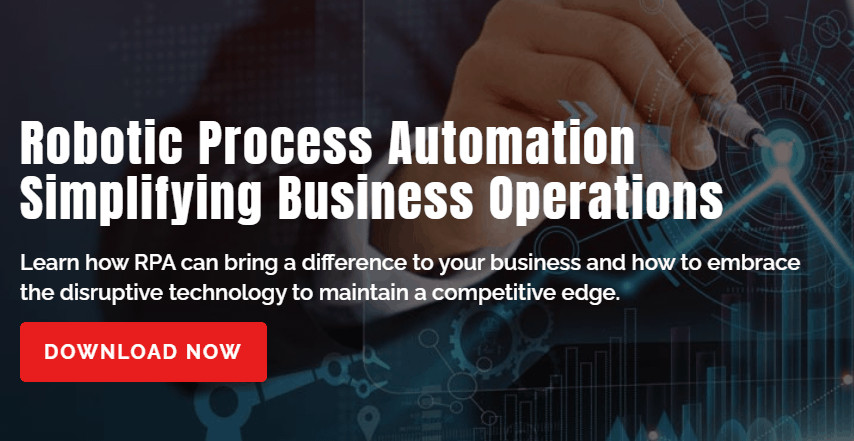 Conclusion
Technologies for manufacturing will decrease labor costs, improve efficiency, and reduce waste, making future factories cheaper and more environment-friendly. Additionally, improved quality control will ensure superior products that will benefit both the consumers and the manufacturers.
COVID-19 has changed the way the manufacturing industry operates. If your business wants to remain competitive, you will have to embrace manufacturing technologies to shape your company's future. To know more about the forward-thinking strategies that integrate the latest trends and technologies, please connect with us today.
Do manufacturers need custom software solutions?
When Fingent started operations nearly two decades ago, we had the vision of helping organizations solve business challenges using technology. As we have helped numerous clients in the manufacturing as well as other industries, we have seen one thing – there isn't a one-solution-fits-all software in the world that fits the needs of every organization. Each organization is unique.
While this is the most obvious benefit of custom software development, there are many other benefits that it brings to your organization. Let's have a look at them in this blog.
How Custom Software Helps Manufacturers
Technology and software have become integral to the manufacturing industry. Irrespective of what the product is, manufacturers have recognized the role of good software in every aspect of their business. Right from design to implementation, production to shipping, employee management, to invoicing, and client relationship management (CRM) to predicting customer demand – there is no function that can run effectively without the help of good software. This makes software perhaps the most important element in your business. It stands to reason therefore that we consider in detail on which software suits your business best.
In that vein, let's discuss the 5 benefits of custom software in manufacturing:
1. Better Production Planning and Control (or PPC)
In today's competitive environment, lead times are getting shorter and price pressure is getting tougher. In addition, today's consumers demand make-to-order manufacturing and hyper-personalized products. This is a tall order and requires highly optimized production processes, which focus on effectively allocating the internal resources of the company. This includes manpower, materials, and machines. Custom software will help you optimize processes more effectively than out-of-the-box software. This is because the software will be customized to include the right mix of resources and production needs, which are unique to your business.
2. Effective Monitoring of Machinery and Processes
Each manufacturer and product require precise process workflows and specifically calibrated machinery. Any change, however small, in the process or machinery can cause huge setbacks in production and eat away at your profits. A good custom software, which is specifically designed for your process flow and machinery, will help you track and monitor even slight changes. This will help you detect and rectify issues before they snowball into a major problem.  
3. Insightful Business Intelligence
With AI, IoT and machine learning adding exceptional capabilities to software, it has become possible to collect and process data to derive precise actionable insights. Business intelligence software helps managers have their finger on the pulse of every function in the organization and obtain an insight into the workings of the organization as a whole. These insights can be used to fine-tune inventory management, employee management, and other functions. Unique organization-specific data can be analyzed in real-time, allowing business leaders to make sound decisions without having to pour through lengthy and complex reports. Data mining, automated reporting, benchmarking and predictive analytics capabilities are features of Business Intelligence software, which are invaluable to manufacturers in achieving cost and time efficiencies as well as meet customer demand effectively.
4. Customer Relationship Management and Customer Service
With a custom CRM software for your manufacturing business, you can achieve better client relationship handling, faster responsiveness to customer demand and queries, and reduced customer dissatisfaction. Accurate Demand Forecasting helps manufacturers detect trends and cut the time from the concept phase to market delivery. This will ensure that you are keeping up with the competition and giving your customers exactly what they need. A custom CRM solution also helps figure process errors in real-time and ensure that the products are high-quality. It helps in creating an intelligent supply chain through insights into operations, order processing, inventory management, warehousing, and distribution chains. A CRM will also keep track of warranties, scheduled service calls, etc. to help serve customers better and maintain good customer relationships.
Related Reading: Find how custom software can benefit your business more.
Why Custom Software Is Better Than Off-The-Shelf Software
Although "custom" is often synonymous with "expensive," this isn't the case when it comes to custom software for your manufacturing business. The scalability, ease of integration and other benefits that come with custom software far outweigh the costs of initial investment. Some of the pros of custom software are:
1. Competitive Advantage
In today's age when technology can be one of the most important competitive advantages, it is important to stand out from the crowd in this area. Using a mass-produced software gives you the same or lesser functionalities as your competitors.
2. Scalability
While off-the-shelf software might work for your start-up phase, these aren't easily scalable, and the technology used could become obsolete with time. Custom software, on the other hand, can be designed to provide the scalability required for your individual business. This will help you have a solution that is perfect for your business while avoiding costs associated with major software overhauls every time a technology becomes obsolete.
3. Performance
Since off-the-shelf software aren't customized for your business, they have many redundant features that you may never use for your business. This unnecessarily increases the amount of space required and load times, thereby decreasing performance. Custom software is sleek and only has the functionalities that your business requires. This makes it faster with improved performance.
Related Reading: Find how to make the right choice between off-shelf and custom software development.
Get Custom Software for Your Manufacturing Business
Despite knowing the benefits of custom software development, many manufacturers shy away from investing time and resources on this. They feel it is a daunting task considering the effort and resources needed to implement a custom solution. It need not be a difficult task at all however if you have the right help.
With decades of experience in custom software development, Fingent can help dismiss these fears. We help simplify the process for you, giving you the peace of mind to concentrate on your core business while we take care of the complete development and implementation. Get in touch with us to discuss more.
Video:  Custom Software Vs Off The Shelf – Dileep Jacob (Head of Operations, Fingent Corporation)