Tag:
Business Intelligence in SAP
Dynamic visual storytelling using SAP Analytics Cloud can reimagine your business intelligence, analytics, and reporting with real-time data. Here's how. 
"Storytelling is our obligation to the next generation. If all we are doing is marketing, we are doing a disservice, not only to our profession but also to our children and their children. Give something of meaning to your audience by inspiring, engaging, and educating them with story. Stop marketing. Start storytelling." These impactful words from Laura Holloway, Founder & Chief of The Storyteller Agency, sets the tone for this article.
Business storytelling is a powerful communication tool. It is a process and approach that helps establish a brand's identity by making its message meaningful and memorable.
SAP Analytics Cloud helps you create this impact by creating visual stories with your brand or product in the spotlight. Moreover, it can help your product or brand stand apart in its essence and what it stands for. Visual storytelling contributes to your brand's alignment with customers who ascribe to the same beliefs.
This blog discusses how SAP Analytics Cloud helps analysts create dynamic visual stories and how businesses can benefit from the same.
What is SAP Analytics Cloud?
SAP Analytics Cloud is a solution in the SAP portfolio to meet the needs of data visualization in the cloud. It enables analytics (analysts) to create storyboards about your products and services faster. SAP Analytics Cloud empowers all businesses to shape their ideas in the form of fun-filled, illustrative stories.
Interestingly, studies have revealed that the human brain processes visual information 60,000 times faster than text. Defining products and services has always involved long functional specifications. As a result, they are easily misinterpreted and cannot be validated by the users. On the other hand, SAP Analytics Cloud can help analytics create dynamic visual stories that show the value of your ideas and product vision making messages more memorable and understandable.
SAP Analytics Cloud is delivered as an all-in-one, SaaS-based product. Its primary function is to create data reports that originate from various sources such as real-time data, budget forecast data, or data formatted as an MS Excel table. This solution is intuitive and user-friendly, allowing users to produce reports of varying complexity with complete autonomy.
Analysts understand that data can be a powerful influence only when it is presented in the right way. Mind-numbing spreadsheets or uninteresting charts can be turned into powerful and appealing stories with the help of SAP Analytics Cloud. Undeniably, data has a lot of potential. With an expressive storyline, you can unleash the potential of the data making it convincing and remarkable.
Read more: 8 ways business intelligence in SAP serves as your centralized suite for data reporting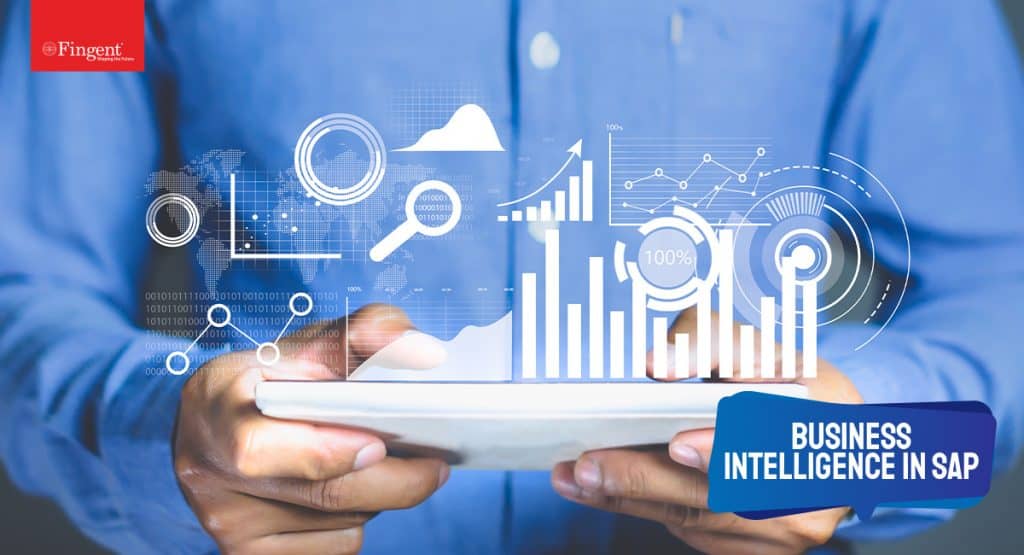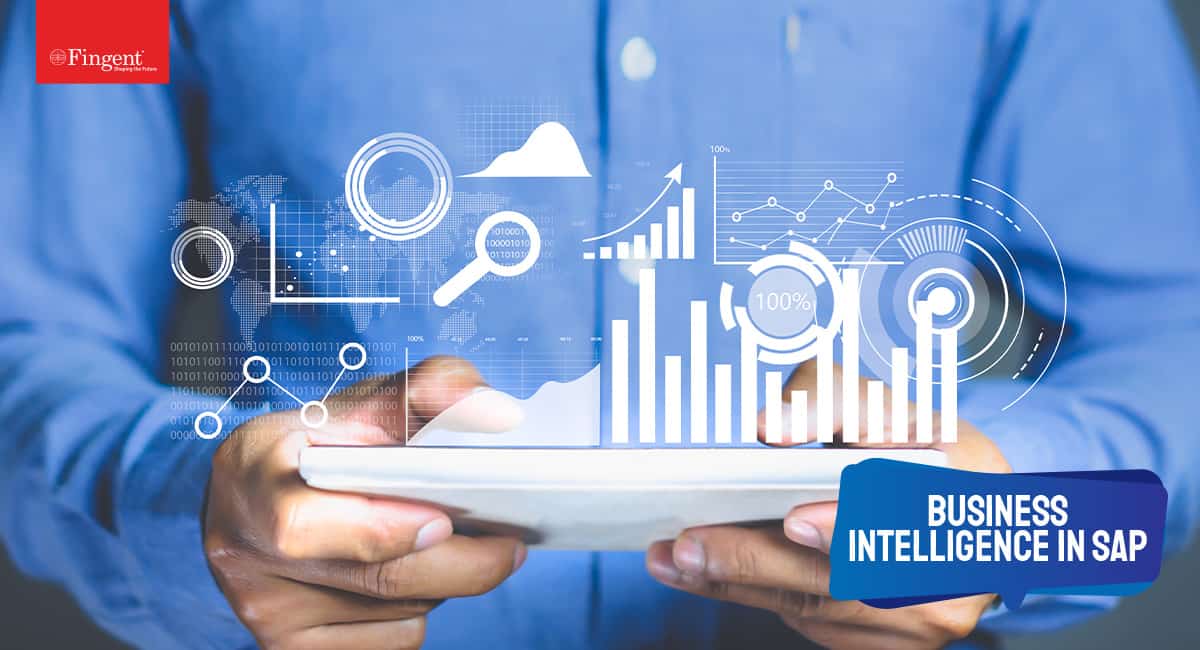 Top 5 benefits of SAP Analytics Cloud
SAP Analytics Cloud is a pre-configured ready to deploy true cloud solution. It is convenient, secure, and can scale with a business of any size. Consider 5 top benefits of SAP Analytics Cloud.
1. Gain insight into what drives your business
SAP Analytics Cloud is powered by augmented analytics features driven by AI and ML technologies. So, you can automatically gain insight from any level of detail and use those key influencers of past results to predict future scenarios and outcomes.
2. Create dynamic visual stories for better decision making
Hasty decisions made on assumptions can have disastrous consequences for your business. Conversely, you can make informed decisions by interacting with visualization as you can create dynamic visual stories based on your critical business areas with trusted data. Furthermore, this solution allows you to investigate thoroughly and answer essential questions of business on the fly.
3. Simplify analytics landscape
As SAP Analytics Cloud seamlessly integrates with your data and planning solutions, you can connect to data from multiple sources. This simplifies your analytics landscape, enabling you to get the complete picture and make better decisions.
4. Drive better business outcomes
Your organization can gain complete alignment across all business aspects by aligning financial, strategic, and operations planning in SAP Analytics Cloud. Subsequently, you can now predict future scenarios and outcomes with collaborative enterprise planning in one simple cloud solution.
5. Strategize with business growth in view
Strategic planning ensures business growth and helps businesses to remain resilient despite challenges. Collaborative enterprise planning empowers you to create a fact-based plan for your business's success. Moreover, it allows you to modify your planning data when required to drive better budgeting, forecasting, and analysis for your business growth.
Read more: 7 crucial business challenges solved by SAP Analytics Cloud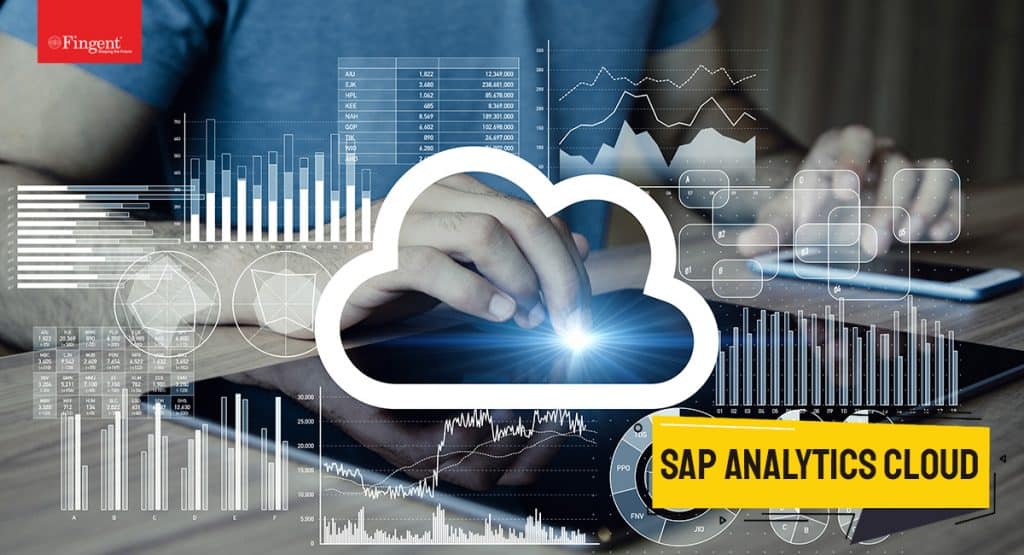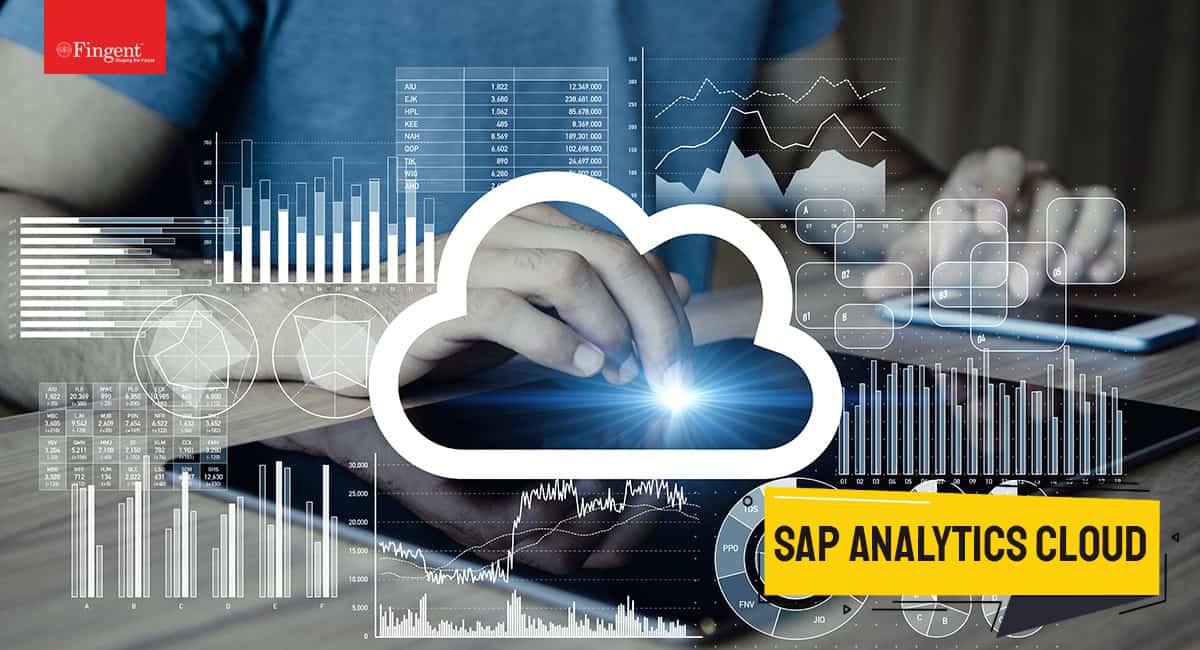 SAP Analytics Cloud help analysts tell a story with your data
Just as in writing or speaking, analytics must keep their data design simple, crisp, and to the point. Telling a compelling, dynamic visual story requires both common sense and imagination. Here are some best practices to follow:
Consider your target audience and identify what they already know about the subject.
Ensure the colors and style are unique to your story to avoid confusion.
The arrangement of the dashboard must be self-explanatory and user-friendly.
Use symbols, icons, and pictures to help your audience understand the story at a single glance.
Do not just beautify the visuals. Instead, explain the data.
Read more: Healthcare analytics reaches new heights with SAP HANA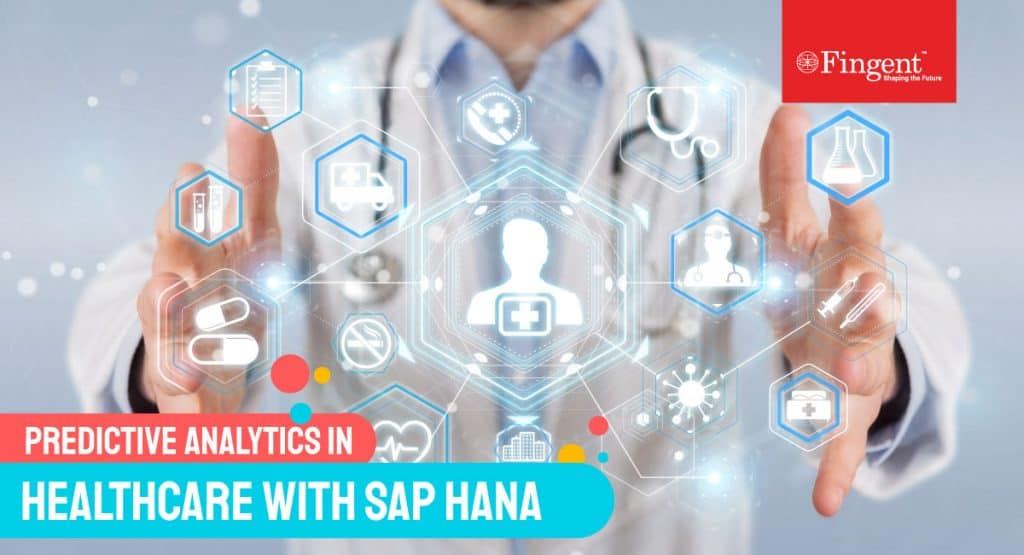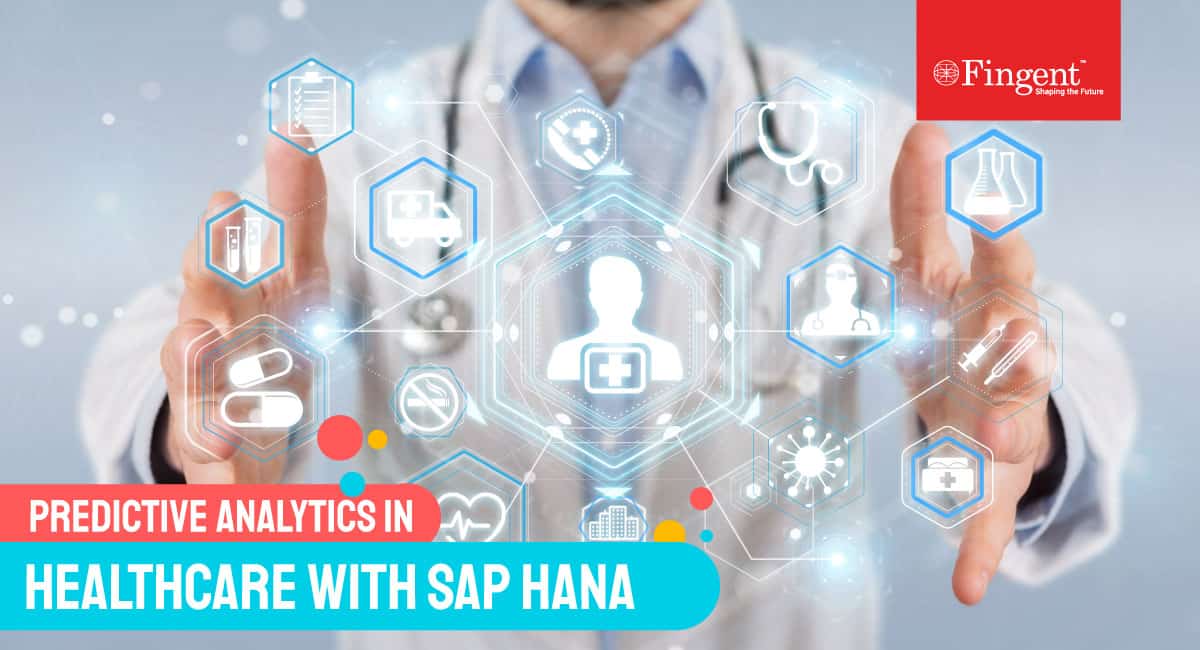 Use cases of how SAP Analytics Cloud helped create dynamic visual stories
Use case 1: A conservation society in Australia improves its operations with data-driven decisions
Taronga is a non-profitable organization that works to create the next generation of conservation champions. With the help of cutting-edge technology by SAP Analytics Cloud, Taronga is leveraging its data to improve operations and expand its impact. It is experiencing transparency, flexibility, and scalability while streamlining and digitizing all its business processes.
SAP Analytics Cloud provided Taronga access to real-time reporting that enabled the organization to make data-driven decisions which in turn contributed to a positive impact on wildlife conservation and enhanced visitor experience.
Use case 2: A dairy cooperative in Belgium makes informed decisions with real-time financial reporting
Milcobel is the largest dairy cooperative based in Belgium. It is a vast company that processes and commercializes 1.8 billion liters of milk from 2,400 dairy farms. The larger the organization, the greater the volume of data. So, Milcobel chose to implement SAP Analytics Cloud along with other SAP solutions. This implementation resulted in the reduction of time-consuming manual processes.
Moreover, it provided real-time data to the financial team to better understand the product margins and profitability of each of its dairy plants. Thus, the leaders can now trust that they are confidently making informed decisions based on up-to-date data. In addition, SAP Analytics Cloud ensures that all users have access to real-time data. Consequently, Milcobel has control and flexibility over their data quality and can benefit from an end-to-end strategy that combines data volume, quality, and usage to create data value.
Read more: SAP S/4HANA journey: 8 ways C-level leaders and executives can derive business value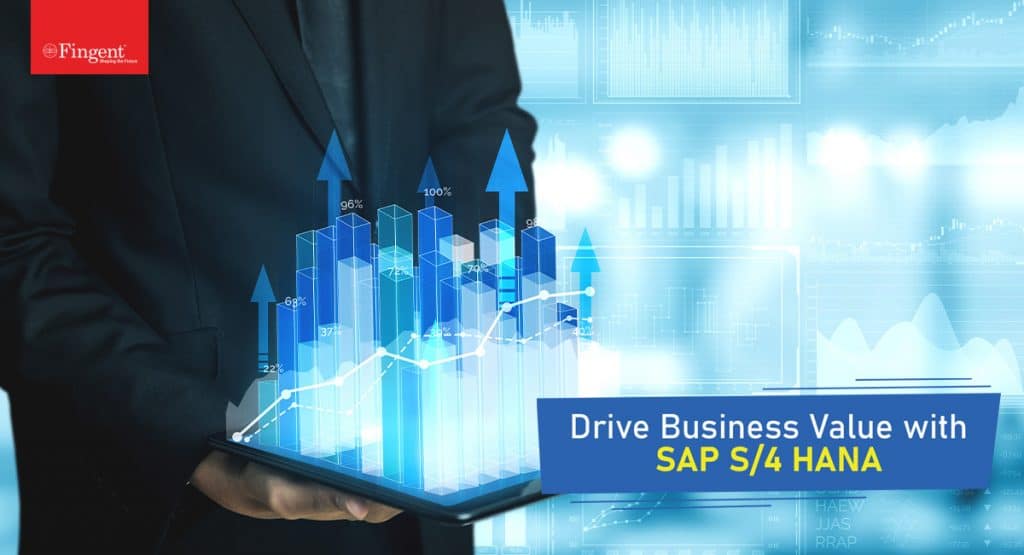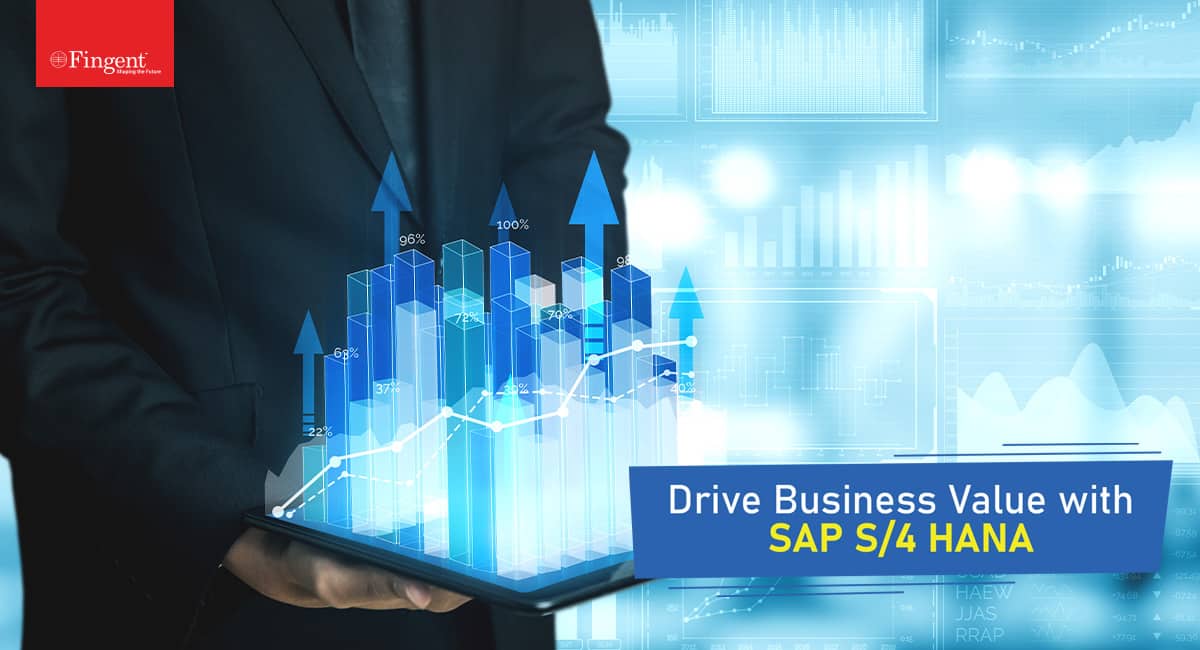 Beyond visual storytelling
The capabilities of SAP Analytics Cloud go far beyond just visual storytelling. As an SAP Silver Partner, Fingent has worked with many clients globally and helped them bring out the best from their business using the SAP Analytics Cloud landscape.
Read more: How Fingent helps CFOs gain new insights and reliably enable key decisions   
Fingent will help you create a cloud-first business environment, provide data visualization and reporting solutions, and empower your company with unparalleled business intelligence while leveraging your existing cloud and on-premise data solutions. What more could you ask for? Well, there is a lot more, and Fingent can help you tap into it all. So give us a call, and let's get talking.
SAP ATTP Enables COVID Vaccine Manufacturers to Overcome Supply Chain Vulnerabilities. Find How!
Vaccinating the whole world and making everyone resistant to COVID-19 is a daunting task. From managing product life cycles to supply chain tracking, and massive distribution, SAP Advanced Track and Trace for Pharmaceuticals (SAP ATTP) is helping the world's leading vaccine manufacturers. 
With regulatory requirements looming, meeting the target of delivering COVID vaccines to millions will require an efficient system that will eliminate any hiccups in the supply chain. Pharmaceutical companies must examine serialization and track and trace solutions to control the chain of custody to prevent tampering, counterfeiting, theft, and diversion. 
Read more: 7 Practical Steps to be Implemented by Organizations that Engage in COVID-19 Vaccine Delivery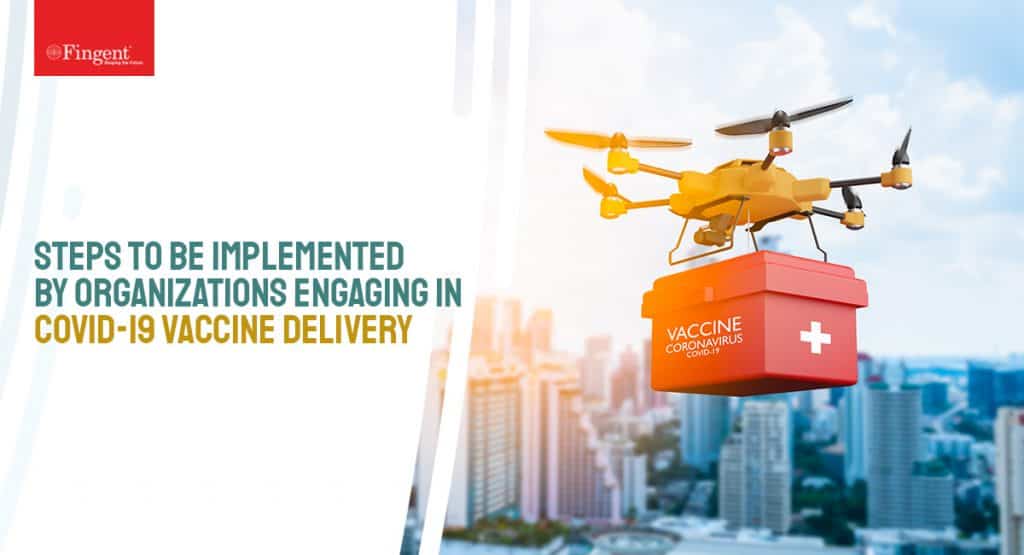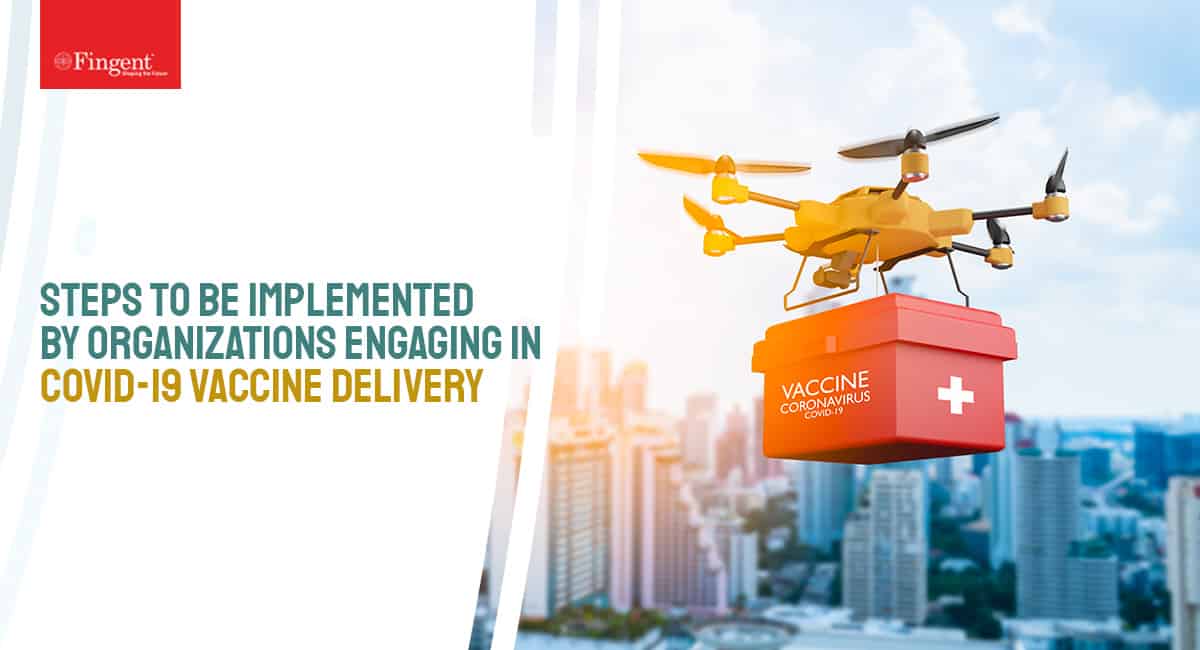 Thankfully, SAP ATTP (SAP Advanced Track and Trace for Pharmaceuticals) has emerged as a solution. It can enable your company to comply with serialization and associate reporting requirements. As SAP ATTP was co-developed with the leading pharmaceutical companies, it can be tailored to address the specific needs of your pharma company and your stakeholders. This blog will explain how SAP ATTP can quicken and smoothen the race to vaccinate the world. Let us begin by understanding what SAP ATTP is.
What is SAP ATTP?
As the name SAP Advanced Track and Trace for Pharmaceuticals suggests, SAP ATTP involves the journey of the vaccine from its source (the pharmaceutical company) to the destination (the end-user) within the supply chain. SAP ATTP enables companies to enforce specific measures to identify the product and view its journey to reduce counterfeit and stolen vaccines.
It addresses the regulatory requirements for serialization, tracking, and tracing of all pharmaceutical products, including COVID-19 vaccines. It is specifically designed to solve the issues with expected data volumes, queries, and reporting as per the guidelines. SAP ATTP is now playing a critical role in major pharmaceutical companies across the globe. 
Leading COVID vaccine producers like Moderna, German vaccine manufacturer CureVac, AstraZeneca, and others are relying on SAP to manufacture and distribute vaccines on a global scale. According to SAP's report, 18 of the world's top 20 COVID vaccine producers run their entire product lifecycle and supply chain processes on SAP for better traceability, tracking, and serialization. 
Read more: SAP for Business: 9 Ways to Maximize Business Performance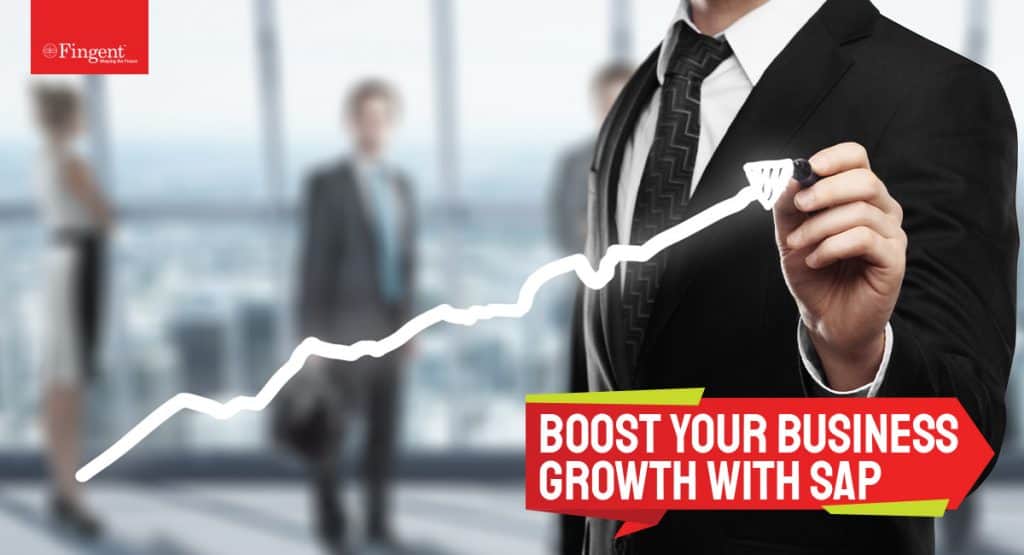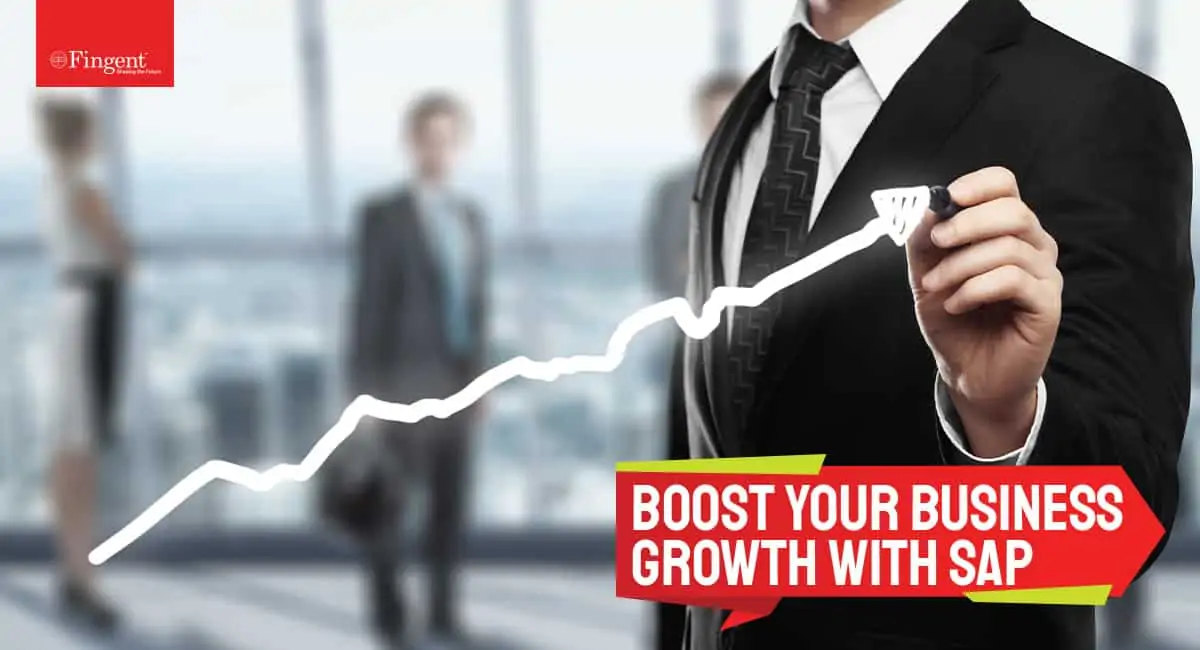 What is the significance of SAP ATTP?
If you have experienced a delay in delivering an urgently needed pharmaceutical product, you can understand the potential impact it can have on people and society. If the first challenge was to create and test vaccines at record speed, the next challenge is to vaccinate people across the globe before the virus mutates and becomes more virulent. This demand is stretching the supply chain to its limits. Digitizing their production to achieve production scale and flexibility is critical as most vaccine producers are data-heavy industries.
What are the advantages of using SAP ATTP software?
SAP ATTP is a solution that facilitates data exchange with packaging lines, supply chain partners and contract manufacturing organizations, and warehouse applications. Here are a few benefits of this software:
Integrates serialization with business processes

Enables compliance with directives across markets

Reduces compliance costs for all serialization requirements

Streamlines and manages a secure pharmaceutical supply chain

Packaging line integration

Boosts efficiency of your supply chain

Enables simple reporting processes
How can SAP help win the race to vaccinate the world?
For perhaps the first time in history, pharmaceutical companies were pushed to focus all their resources on the development of vaccines in record time. And for the first time in history, they are expected to win the race to vaccinate the global population. This is an opportunity for intelligent enterprises to make a difference. SAP rose to assist by providing various solutions to address this pressing need.
1. Enables collaboration with supply chain partners
SAP helps pharmaceutical companies comply with international legislation, which focuses on ensuring genuine medicines reach patients and product authentication. SAP applications enable serial number management and regulatory reporting capabilities. Companies can use SAP to facilitate collaboration with supply chain partners, such as contract manufacturers and wholesalers. SAP cloud platform enables trading partners to exchange large amounts of serialization and associated data.  
Pharmaceutical companies must guard against product counterfeiting, reimbursement fraud, diversion, and medication errors. 

A company must include verification in case of the return of vaccine packs or an apparent tampering of the products. 

SAP's digital network consists of a blockchain-based verification repository to eliminate such counterfeit products along the supply chain. 

Once manufacturers push data into the blockchain, wholesale distributors can execute verification requests. Since these solutions can be integrated into a pharmaceutical company's backbone, your company enjoys a holistic view of its end-end processes. 
Read more: 6 Tips for Logistics and Supply Chain Leaders to Plan COVID-19 Vaccine Distribution Strategies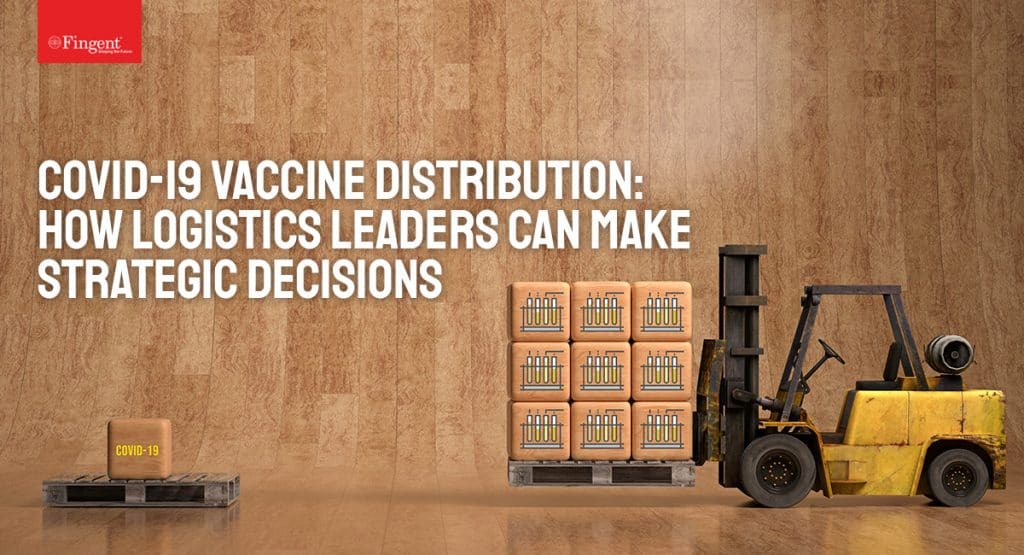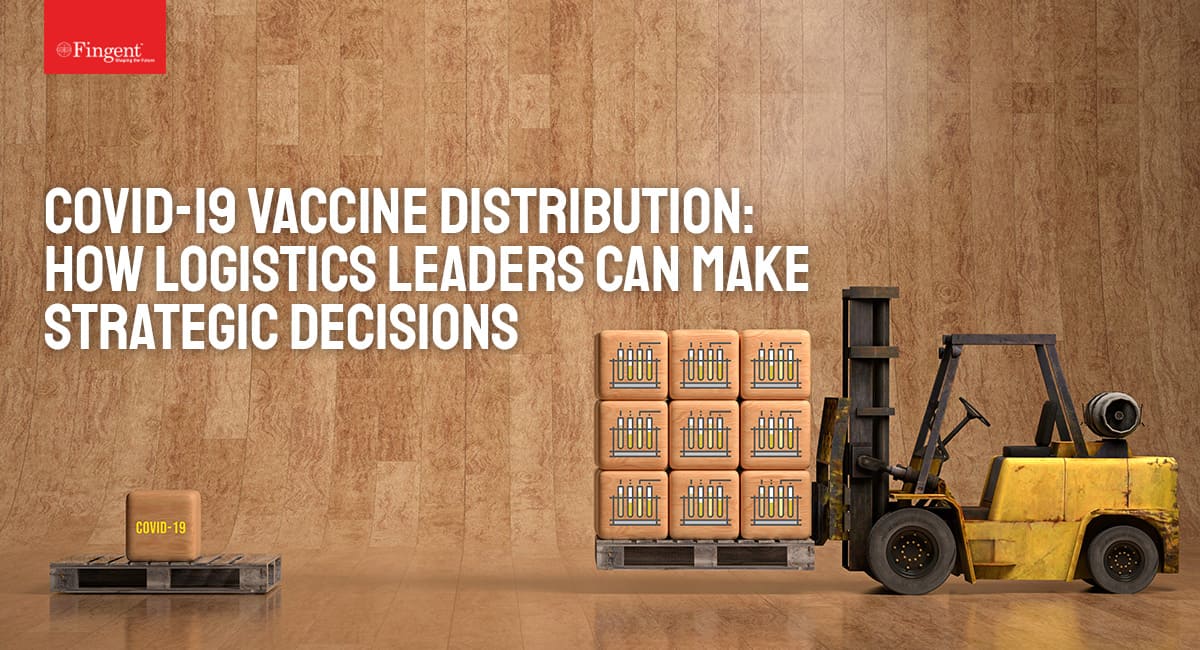 2. Ensures patient safety and eliminates the risk of fake vaccines
Pharmaceutical thefts have cost billions of dollars worth of losses annually. One measure taken to overcome this challenge was to implement serialization. Serialization of pharmaceuticals protects the end-user and prevents manufacturers from producing fake goods. 
SAP serialization allows you to provide a unique identifier (UID). It enables manufacturers to define regulations based on the laws of each country. For example, certain countries may require the entire product dose to be serialized, while others may require each unit to be serialized. SAP allows you to comply according to your country's regulations. However, serialization is just the first step.
Case Study
Fingent simplified E-Way Bill Generation through Automation for Dabur, a leading Ayurvedic medicine and natural consumer products company in India. 
Explore Now!
3. Helps you gain visibility of the vaccine from its source to destination
SAP ATTP allows for a transparent journey of vaccine from its source to the destination. Tracking involves knowing the current status, such as the current location of the shipment, in whose possession it is, and the condition of the vaccine, while Tracing involves knowing the past, such as where the vaccine has been, who had it, and was it handled appropriately.
SAP ATTP is beneficial to companies since the early stages of production and distribution. As it allows you to enter all the product details into the system, it is easy to locate where the product is at any given point in the supply chain. Furthermore, SAP can enable withdrawing a specific compromised batch instead of an entire shipment saving a considerable amount of money.
Pharmaceutical regulations vary from country to country. Nevertheless, all pharmaceutical products must be serialized for easy identification within the supply chain. Apart from this, certain governments may require companies to report data to regulatory bodies or authorities. They may also require verification of the products to ensure it is an authentic product. SAP can make these tasks more efficient as it allows you to:
Generate and format serialized numbers

Aggregate goods for quick and easy scanning of the vaccine units
Read more: How SAP Helps Realize Voice-enabled Warehouse Operations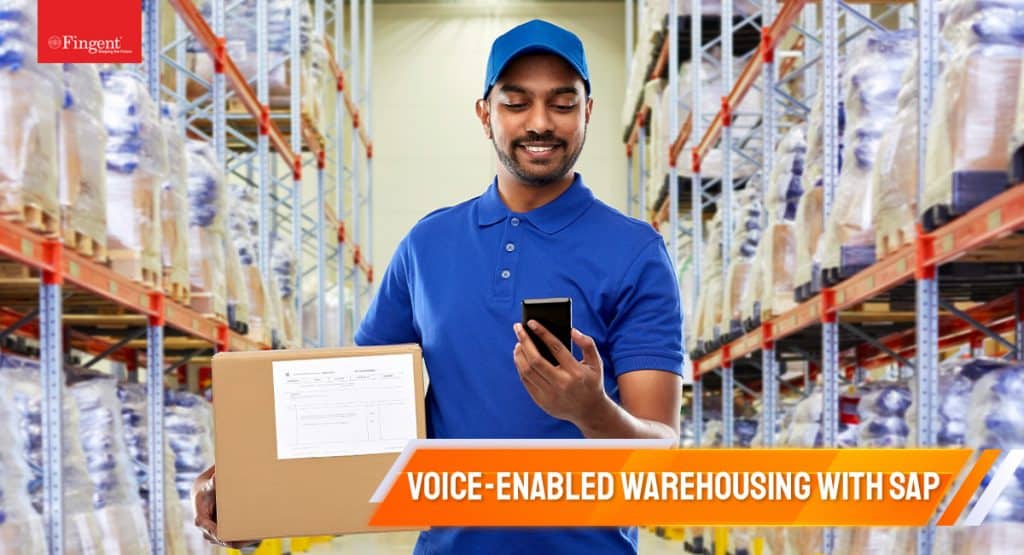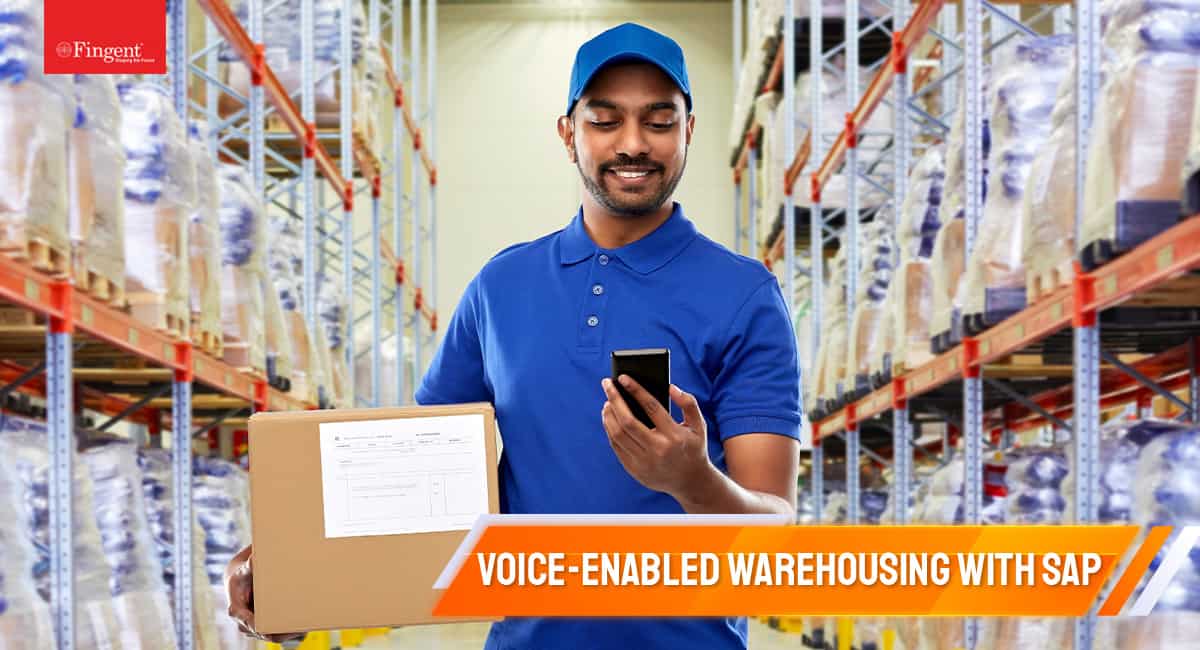 Leave no loopholes in the vaccine supply chain
SAP ATTP helps pharmaceutical industries to gain real-time visibility into the location and condition of their product along the entire supply chain. In addition, it helps them perform better management by allowing real-time reporting and analysis to turn insights into actions fueling the mission to vaccinate the world.
As an SAP Silver Partner, Fingent can help you implement SAP ATTP seamlessly and cost-effectively. Time is of the essence right now, and vaccine producers need to get the vaccine out faster while ensuring safety and compliance. So let's save lives together. Connect with our SAP expert to see how you can benefit from implementing Advanced Track and Trace for pharmaceuticals. 
How Business Intelligence in SAP Helps You Become a Data-driven Organization
Business Intelligence is the data powerhouse essential for the survival of your business. BI can help organizations evaluate and transform complex data into meaningful, actionable information. This information allows organizations to generate operational insights and supports effective, strategic, and tactical decision-making. Business Intelligence in SAP makes data-driven decision-making better, faster, and more effective. This article helps you understand all you need to know about Business Intelligence in SAP.
Read more: SAP for Business: 9 Ways to Maximize Business Performance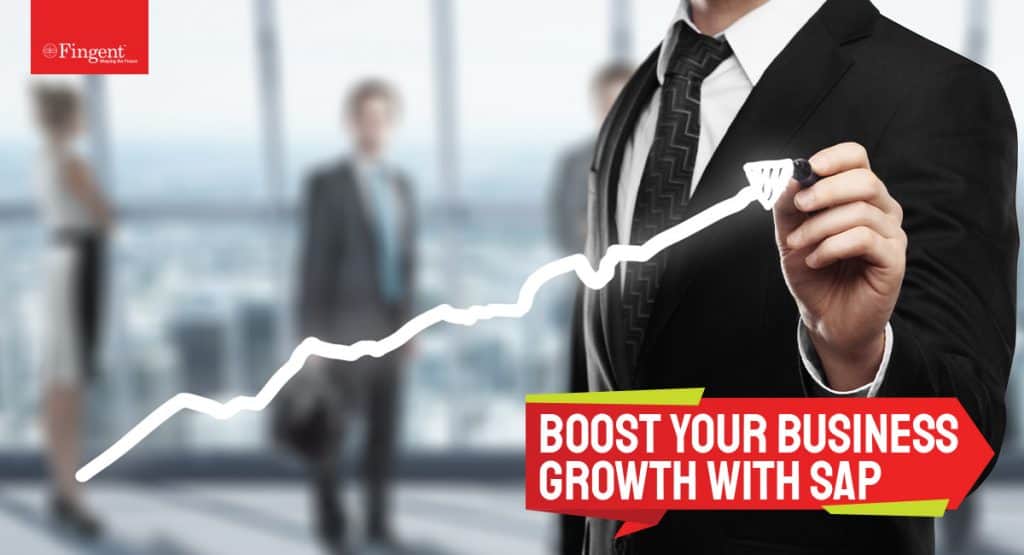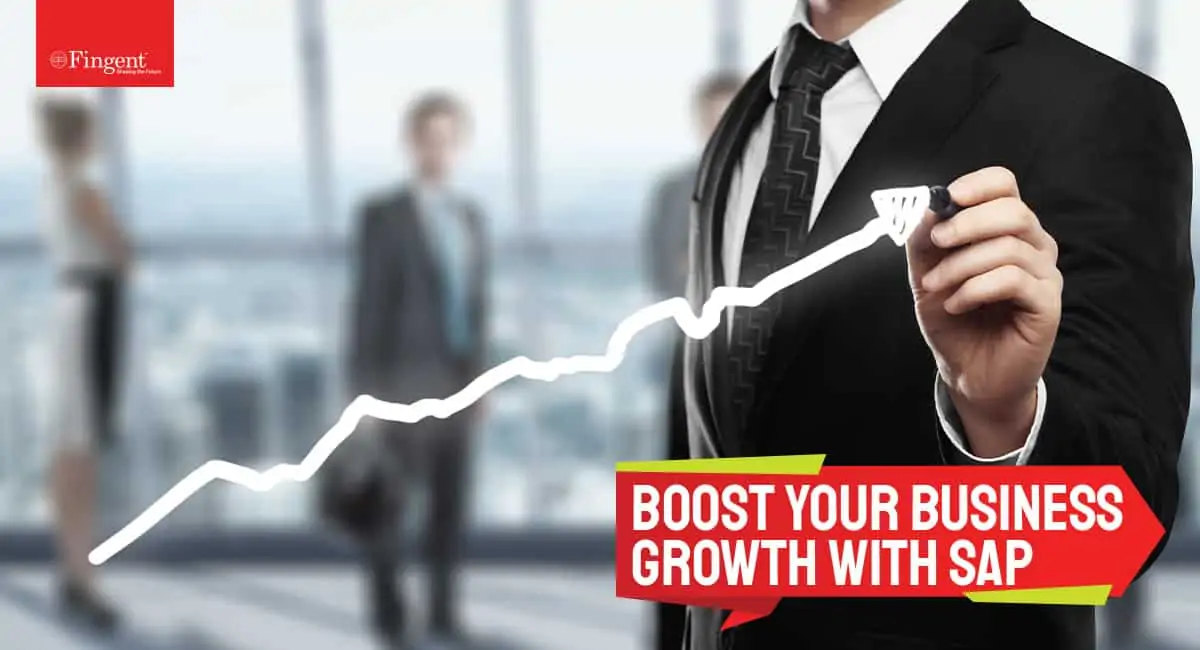 Business Intelligence in SAP
Business Intelligence in SAP is a centralized suite for data analysis and reporting. It allows you to gain data from multiple data sources and distribute it to different Business Intelligent systems. In essence, Business Intelligence in SAP can work as a target system for data transfer or a source system for data distribution.
Business Intelligence in SAP allows an organization to share information in real-time with all involved, from the CEO to lower-level employees. It offers a panoramic view of data to all those with appropriate credentials. Business Intelligence in SAP can be customized easily to your specific needs. This would also mean that you can access the information much faster. 
Read more: How SAP Supports Effective Business Continuity Planning 
Advantages of Business Intelligence in SAP
According to Statista, the global market size for business intelligence (BI) and analytics software applications is forecast to touch USD 17.6 billion by 2024. Such an increase is a clear indication of the wide range of benefits Business Intelligence in SAP can offer organizations. 
Here are a few advantages of Business Intelligence in SAP:
1. An entire range of BI-related products
SAP offers all the BI tools necessary for your company to leverage a data platform. Business Intelligence in SAP allows you to deploy these tools according to your requirement. The BI tools can be used for querying, analyzing, and reporting. You can also use them to identify trends in the data and discover any underlying issue that adversely affects the business. 
SAP Analytics Cloud allows you to centralize your BI tools. From this central point, you can provide permission-based data access to the employees according to their job requirements. Additionally, ad hoc reporting tools enable you to formulate questions and find instant answers. You can gather these answers and data into valuable insight, which can be shared with the rest of the relevant employees.
Read more: 7 Crucial Business Challenges Solved by SAP Analytics Cloud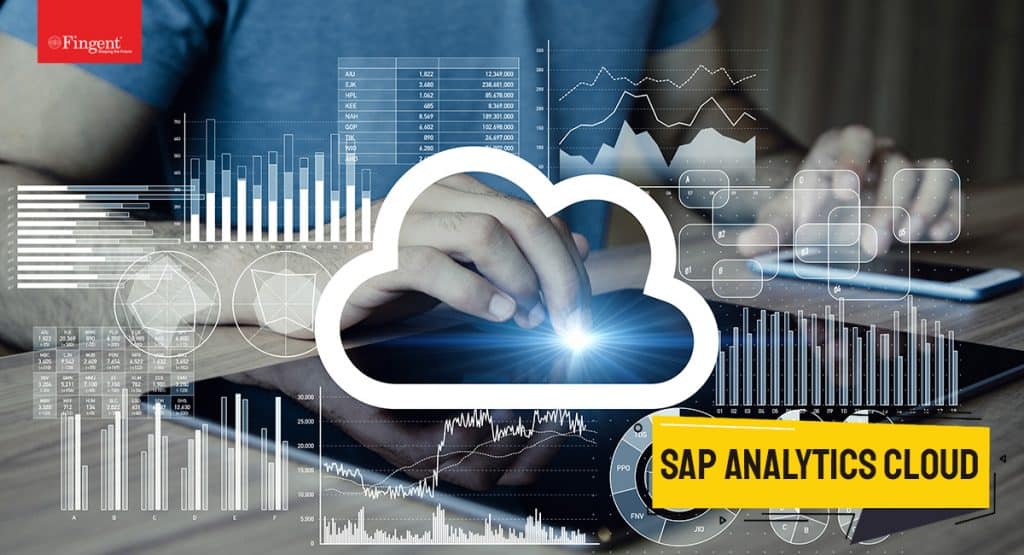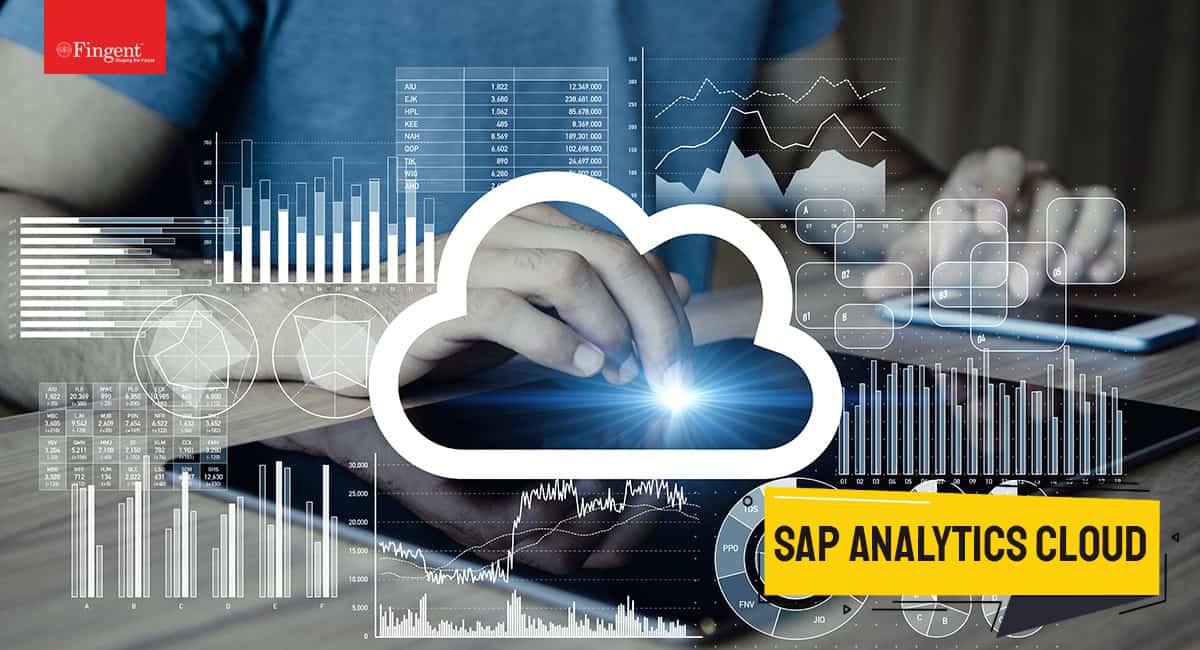 2. Information at your fingertips
Business Intelligence in SAP comes with an enterprise-wide sharing functionality. It simplifies the data to be understood easily in common business terms rather than complex semantic language. Simplifying data makes it easy to search for critical information and gain valuable insights. 
Moreover, data simplification and insights generation allow you to share your findings and insights with other users across your organization. For good decision-making, businesses need valuable insights into various business modules such as finance, sales, operations, and human resources. Business intelligence combines all the views from these modules to provide more accurate information. Now, each decision-maker is armed with relevant information to make critical decisions that affect your organization.
3. Self-service visualization capabilities
Dragging data from vast storage and introducing it to a user is a gigantic task that requires data-specific knowledge and engineering skills. SAP offers several self-service tools for BI users. The self-service visualization capabilities of Business Intelligence in SAP allow its users to view and analyze data more efficiently. With this capability, you can aggregate data, conduct trend analysis, and uncover valuable insights. This can reduce maintenance costs while considerably shrinking the time spent on reporting-related tasks.
Read more: How Fingent Helps CFOs Gain New Insights and Reliably Enable Key Decisions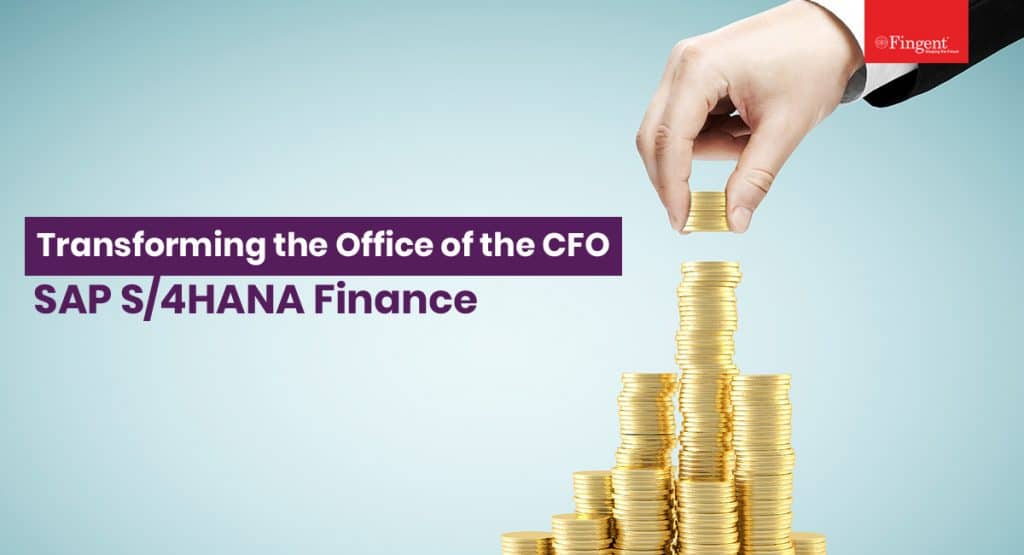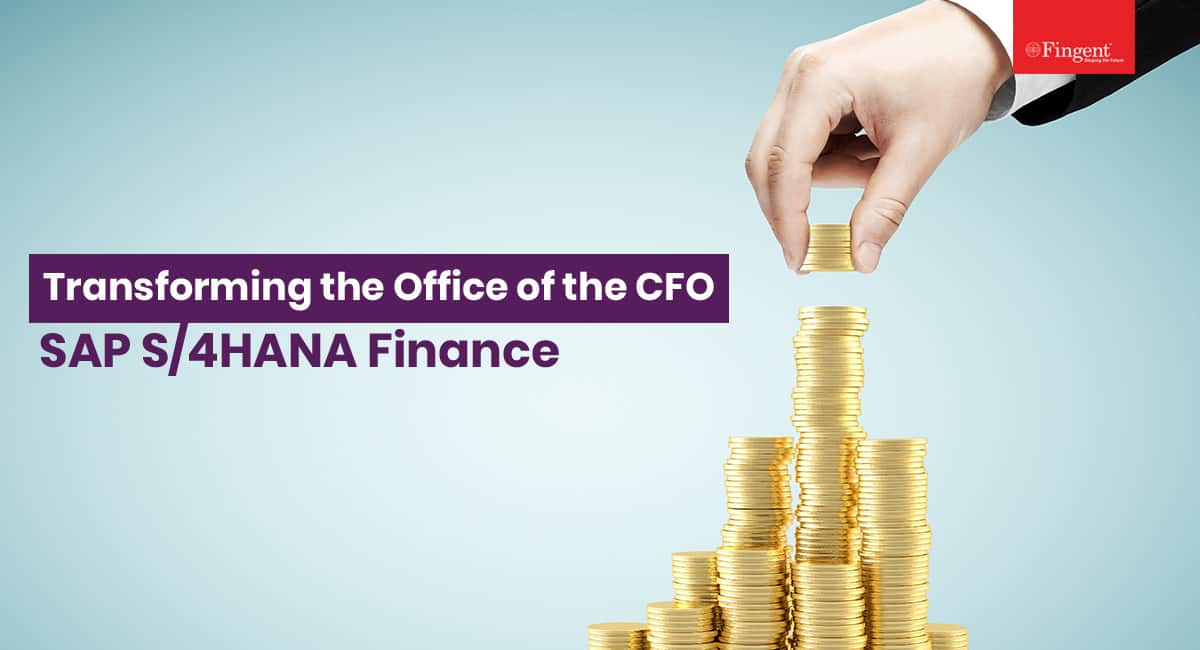 4. Ability to create interactive BI dashboards 
Business Intelligence in SAP enables you to create interactive BI dashboards that can be customized for each user. Additionally, decision-makers can access and view these dashboards from anywhere and at any given time. 
You can access the dashboards via smartphones. The dashboards are also accessible through browsers, applications, or desktop widgets, even when you are offline. It means that all users can remain connected to the company's server at all times. 
5. Integration with MS Office application
You can realize the true value of the data you possess if only you share those insights and reports with other users. Since most reporting and dashboard modules are integrated with sharing capabilities, your employees can easily share valuable insights. Integration with the MS Office application allows users to perform data analysis in multiple dimensions. It enables them to manipulate and filter data dynamically. 
Business Intelligence in SAP allows you to import large amounts of data to MS Excel, enabling you to analyze and forecast effectively. You can also embed information into MS PowerPoint. This feature is helpful when you need to present business insights to stakeholders and colleagues. 
6. Easy to use interface
Business Intelligence tools can be very complicated, with a complex interface designed mainly for skilled programmers or data analysts. However, Business Intelligence in SAP comes with a good instrument that allows for an intuitive user interface. With a bit of time and skill, it is easy to master the interface. Onboarding a new business user becomes more convenient as they can access all the instruments from a single web-based interface.
Case Study
Fingent helped a real estate giant reduce manual work, improve TAT, and increase profitability by integrating multiple role-based mobile apps into their SAP ERP system. 
Download Now!
7. Greater flexibility and scalability
Business Intelligence in SAP is easy to integrate as it offers deployment options for most of its products. As Business Intelligence in SAP is service-oriented, it is easily scalable. Based on the need of the hour, businesses can either increase or decrease. Though you begin using business intelligence for a single project, later, you can expand to the rest of the organization. It means that both large enterprises and small businesses can benefit from Business Intelligence in SAP.
8. Allows your IT department to engage in more meaningful work 
Business Intelligence in SAP can automate mundane and time-consuming tasks. It also ensures that the employees in your organization have all the resources they need to perform their tasks. It reduces the dependency on your IT department and helps your IT professionals focus their time on more productive and relevant jobs. 
Read more: Top 7 Business Benefits of Adopting SAP Intelligent Robotic Process Automation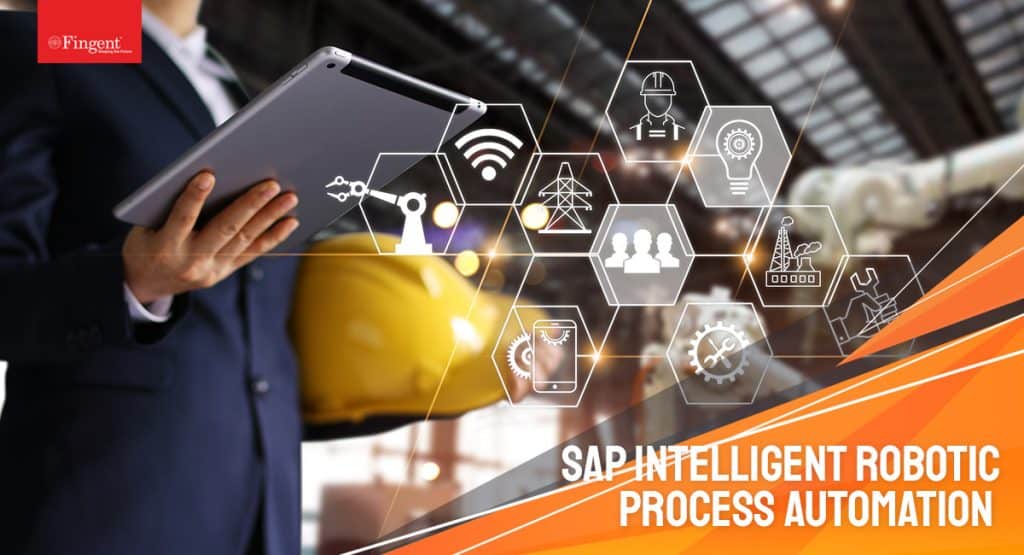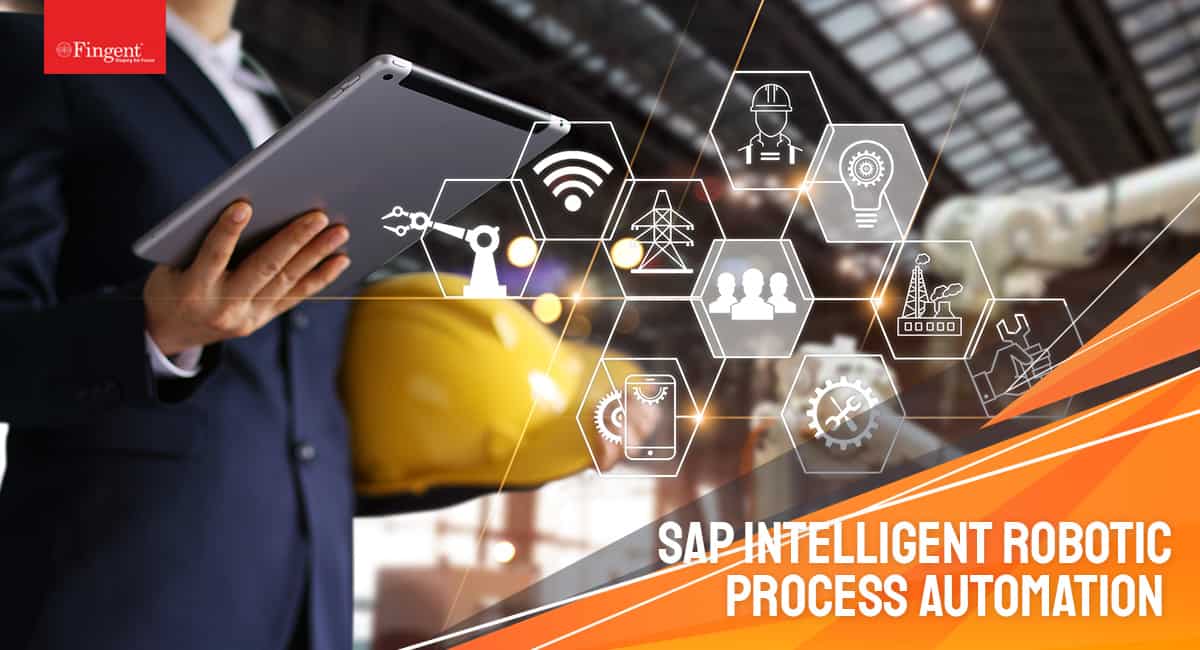 Bottom line
Easier access to data, smarter insights, better business – you can't go wrong with Business Intelligence in SAP. It helps you run complex queries and provides you with a highly scalable solution. What more can you ask for? 
Fingent is an SAP Silver Partner and is well-placed to help you get started with your BI journey. Get in touch with us and transform your business into a data-driven organization.