Category:
IT Infrastructure
What are preconfigured solutions?
SAP Preconfigured solutions are implementations featuring standard functionality or common patterns. Since they include common enterprise features such as supply chain, finance, and inventory management, preconfigured solutions can be deployed rapidly. In simple terms, SAP preconfigured solutions are simple, ready-to-consume solutions that adapt to your business needs.
SAP Rapid Deployment Solutions allows the development of preconfigured solutions for specific functional areas, complete with pre-built reports, preconfigured content, and predefined best practices. Such suites enable enterprises to deploy software easily, with accelerated implementation times, and predictability in cost and scope.
Each preconfigured solution is a complete, end-to-end implementation. Enterprises may adopt it as such, or use it as a base for developing a full-blown customized solution. Open source solutions allow enterprises to download the source code and customize the solution.
Traditional preconfigured solutions came on-premise. The SAP HANA Enterprise Cloud heralds the cloud version of preconfigured solutions.
Related Reading: What is Business Process Expertise in SAP and Why You Need it
How preconfigured solutions enhance industry operations?
Preconfigured solutions spare enterprises from "rediscovering the wheel." When solutions exist for standard requirements, it avoids the wastage in development efforts. Preconfigured solutions save time, trial-and-error, and labor. The in-built accelerators allow rapid implementation and configuration. The shortened time to market delivers a competitive advantage to firms.
A preconfigured solution offers a working model with glitches removed. These solutions connect key functional areas, to streamline operations and improve communication flow across departments. It automates routine and repetitive functions and offers well-structured content that improves visibility into key fields.
SAP offers built-in support for industry best practices. Solutions developed using SAP combines the latest technology, industry best practices, and processes in a single package.
Developers using SAP to build preconfigured solutions can adopt a modular and scalable approach. They mix modules to create targeted solutions such as CRM, field management suite, ERP and more. Clients may choose the most relevant reporting tools for their reports using SAP Business Intelligence Adoption rapid-deployment solution. SAP Predictive Analytics Content Adoption rapid-deployment solution helps to implement a predefined predictive analysis use case.
Transforming various industry verticals
Preconfigured solutions deliver efficiency improvements in several industries and verticals. Five of them are mentioned below:
1. Real Estate
Unstandardized information, inefficient processes, and weak communications often affect the real estate industry. Preconfigured solutions enable enterprises to streamline data and workflows. 
Developing preconfigured solutions for key functional areas of the real estate industry allows business owners to access information in real-time, prevent opportunities from slipping through the cracks, and remain in control of the business. Here are a few key functional areas where pre-configured solutions can come to the rescue of real estate enterprises:
Document management with powerful search and sort functionality.
Process automation functions to streamline operations.
Contact maintenance to keep track of customers and upcoming tasks.
Reporting and analytics to generate and share data and other critical information.
2. Supply Chain and Logistics
Preconfigured solutions make the complex supply chain relationships simple and easy to handle. SAP's Model Company for supply chain planning offers a ready-to-run, comprehensive solution, complete with relevant business content, accelerators, and enablement services.
The suite co-opts:
Demand planning to manage demand streams and increase productivity.
Response and supply planning.
Supply and allocation planning.
Deployment planning.
Sales and Operations planning.
The inbound and outbound integrations with SAP S/4HANA ensures seamless integration with other functional areas, such as sales. Businesses gain improved visibility to the upstream and downstream business value chains and can visualize the entire supply chain network. The preconfigured solution aligns demand and supply plans with financial targets and key performance indicators.
Related Reading: Seamlessly migrate to S/4HANA with these tools and methodologies
3. Healthcare
The healthcare industry is under pressure to innovate while keeping up with regulations. Preconfigured solutions automate regulatory concerns and compliance. Ready-to-run process models and scenarios enforce standardization with tight quality controls. It improves efficiency in research and development. Accelerators support rapid design and implementation.
The most popular modules of SAP's preconfigured solutions in healthcare are meant for:
Research and development

Production

Regulation

Quality and traceability

Logistics and transport

Purchases and provisioning

Marketing and commercial
4. Sales and Marketing
SAP preconfigured solutions infuse efficiency to customer-facing functions and increase customer satisfaction. Its most popular implementations in the sales and marketing domain include:
Predicting customer demand based on real-time data.

Tracking sales history.

Automating sales operations. The solution tracks all processes, from ordering of raw materials till the delivery, and takes care of auditing, notifications, and reporting.
5. Financial Services
The SAP Model Company solution for Financial Services offers a ready-to-run, comprehensive solution to support the core financial processes, including:
General accounting

Cash and treasury functions

Planning and forecasting
These preconfigured solutions come with relevant business content for a specific use-case, accelerator, and enablement service. These solutions enable gap analysis, address resource bottlenecks, and support lean implementations.
Today's enterprises seek efficiency improvements and cost savings without compromising quality. Fingent uses SAP to build pre-configured solutions that enable enterprises to realize such goals. Implementing these custom-built pre-configured solutions helps you transform your processes across various business areas and improve your customer relationships. 
Contact us to get a free consultation with our SAP Experts. 
Top 5 benefits of outsourcing software development services
Software development outsourcing is empowering companies worldwide, including the most successful ones across their journeys. Leading players like Google, WhatsApp, Slack, and Microsoft have ample stories to share on their victorious feats with outsourcing development.
A study by Technavio reveals that the global IT outsourcing market will flourish at a CAGR of 5% during the period 2020-2024. The demand for outsourcing software development services keeps surging as organizations want to optimize their business processes and align their strategic planning with their operational strategies.
Outsourcing your IT necessities can be a boon in times of financial and natural adversities because outsourcing companies like Fingent implement business continuity planning and disaster recovery plans to fulfill obligations and deliver services without interruption.
If your company's growth is dependent on software, and if you cannot afford your in-house IT team to divert from their core operations, it's high time to outsource your software development needs. 
Why software outsourcing is good for your business?
Facts and testimonies speak the truth!
More and more businesses today are relying on software outsourcing companies to develop their projects. Working with an outsourcing company will help you mitigate the risks of running a project internally. Outsourcing can compensate for a lack of in-house skills and ensures that your product is delivered on time. 
At Fingent, we specialize as an offshore software development company. Many of our customers have shared their outsourcing success stories with us. A .NET based SaaS platform developed by Fingent has played a great role in the growth of the property management undertaking – SimpleRent. Here's what SimpleRent's founder told us.
PwC, one of our prominent customers, reports an 80% increase in productivity and a 67% faster ticket resolution rate after Fingent helped them implement a smart ticketing system. Thanks to outsourcing!
As an outsourcing development company, here are a few reasons why we think outsourcing makes your business more efficient and smarter.
Related Reading: Points to Consider Before Choosing the Best Software Development Company
1. Access to the finest talent and latest technology
Software development outsourcing helps in finding the right talents and minimizing your human-resource problems. If your country has a limited talent pool, outsourcing gives you access to a wider talent pool available anywhere on the globe.
Technology keeps evolving every day and your business needs to take advantage of its benefits. With outsourcing, you will gain access to new and innovative perspectives and an opportunity to utilize strong and diverse technology expertise.
2. Outsourcing cuts down your costs
The biggest benefit of offshore software development undoubtedly is the cost savings. Outsourcing software development companies do not necessarily demand you to make any upfront investments. By contracting work to other companies, you can cut down 70-90% of your labor costs, all while paying your outsourced workforce at competent rates. The cost advantages make your development project more attractive and reduce your overall workload. 
Adopting a cost-effective engagement model is crucial to the success of outsourcing. We help you choose the right engagement model essential for the creation of your state-of-the-art product. 
3. Improved flexibility and time management
When you outsource your work, you don't have to spend time hiring and training resources. At Fingent, we take care of all the change requirements even when the project sizes vary or resource-related demands scale up. 
Outsourcing software development services accelerate your time-to-market. With people working around the clock, your competitiveness improves greatly and gives you an edge over your competitors.  
4. Take your business to the next level with a focused strategy
To win the technological race, you need to have a focused strategy. Every business needs to align its operational strategy with the changing people, process, and technology. When your software is developed by an outsourcing company, your business processes will be highly streamlined and optimized, allowing you to focus on the core activities that will take your business to the next level.
5. Managing risks and compliance
Partnering with a software outsourcing company like Fingent enables you to mitigate the risks associated with handling your project. We follow a high-quality project management system that has been tried, tested and proven across our past as well as ongoing projects. 
While outsourcing your software development needs, you are setting out to work with a global talent pool. We take care of all the legal compliance-related matters that have to be fulfilled while onboarding offshore resources as well as forging contracts with our clients. This lets you focus on other things that matter. 
Related Reading: The Pros and Cons of Outsourcing Mobile App Development
Ready to outsource your software development needs?
From resource hiring and onboarding to management training and payroll software, several functions can be outsourced by a company. In the age of globalization and technological competition, software development outsourcing is the key to your success. Share your queries and concerns about outsourcing with us. Our consultants can walk you through the best and most affordable solution that works for you. 
Re-Engineer your Business Processes with Superior Solutions Now!
SAP Model Company: Understanding the Significance and More!
With changing business requirements, you need IT systems that support rapid business transformation. Your company needs to focus on innovation that is result-driven. Traditionally you had an on-premise style of implementation where you spent around 6-18 months implementing a solution. But this approach is not feasible in today's ever-changing environment. If only you could find tried and tested solutions that could speed up your digital transformation. Here's where SAP Model Company comes in.
What is SAP Model Company?
The SAP Model company is a set of pre-configured, ready-to-use, end-to-end business solutions that focus on ramping up the company's digital transformation process. These solutions are customized for a particular industry or line of business. There are many teams working to outline the core processes of an industry or LOB. They combine the best practices of various successful business transformation projects which are powered by the most modern applications. In other words, you get prepackaged reference solutions that are based on what other companies have done successfully. Thus, the SAP Model Company is so much more than the older typical environments like IDES. 
SAP Model Company is an industry solution that helps companies in their move to SAP S/4 HANA. Apart from S/4 HANA, the SAP Model Company also contains SAP C/4HANA, SAP SuccessFactors and many other SAP solutions. It can be used in both Greenfield and Brownfield applications. 
Why you need SAP Model Company?
The complexity of SAP solutions overwhelmed users and hence they demanded guidance.  

SAP users had little or no knowledge of how to use or implement industry and LOB-specific processes using standard practices.

Changing times demanded rapid innovation. Companies required accelerators that helped to reduce the time of implementation and also reduced the risks of failure.

Enterprises spent a considerable amount of time on the blueprint phase just to find out that their concept could not be implemented using current technologies.  
Significance of SAP Model Company
The SAP Model Company is a true reference solution. In other words, you are to use the Model Company as a dictionary. You look into it for the terms and definitions and choose what you would like to take into your landscape. If you find a 100% fit, you can directly import the processes from the Model Company into your development environment. 
However, the Model Company focuses only on really important processes. For instance, a Model company in oil and gas has a very limited scope on how to manage a pipeline, whereas in a real-life scenario you have more than hundreds and thousands of pipelines. You can refer to the configuration guides in the Model Company and then scale out as required. 
SAP Model Company is Future-proof!
In the words of Stephan Klein, SVP and SAP Model Company Lead, the Model company is set to become the baseline for the entire SAP product portfolio. It spans across all SAP solutions for on-premise, single-tenant, multi-tenant cloud and hybrid platforms in industries and LOBs and is completely interoperable. 
The planned portfolio for 2020 constitutes more than 30 model companies for industries and LOBs. The industry model companies include Consumer Industries, Service Industries, Discrete Industries, Public Services, Energy and Natural Resources. These industry model companies are structured on top of the LOB model companies such as Digital Supply chain, CRM and Customer Experience, Financial Services, HR and People Engagement. The very baseline of the portfolio is built on S/4 HANA Best Practices or on SAP S/4 HANA Multinational Corporation. 
Download Our Case Study
Check out how Fingent automated integration between SAP SuccessFactors and SAP S/4HANA.
Download Now!
Accelerate your business growth and intelligence with SAP Model Company
The SAP Model company contains market standard business processes together with their configurations. It aims to transform business processes by enabling enterprises to adopt industry best practices and incorporate innovative technologies wherever possible. 
Here are a few benefits of SAP Model Company:
Faster time-to-value, freeing up your resources for further innovation.

Accelerate your digital transformation by reducing costs and risks of implementation.

Choose the right solution based on the industry reference architecture.

Lower ratio of service costs compared to software costs. 
In the case of a cloud environment, Model Company services can be accessed immediately, within hours. If you want to use the Model Company on-premise, then you can start with your business users, fit-gap analysis or even your business blueprint design right away. You thus accomplish value-based outcomes in weeks rather than in months. Along with greenfield implementations, you can also use the Model Company as a sandbox system to facilitate back to standard discussions with your business. The end-to-end LOB-proven processes allow you to minimize customizations and benefit from the latest innovations with proven standard practices. 
Need help with your SAP Model Company implementation? Why not ask the pros? Contact us now!
Transform Your Business IT Infrastructure With Kubernetes
Today's competitive world requires businesses to come out with applications that offer unified customer experience along with premium quality. In this scenario, every enterprise CIO is concerned about their IT infrastructure that needs to support such high-quality applications that are sophisticated in terms of capacity, customization, scalability, security, and cost factors. This is where Kubernetes, the open-source container orchestration platform has evolved as a de facto standard in enhancing the IT infrastructure of enterprises to achieve their business goals with positive outcomes. 
What Is Kubernetes?
Kubernetes can be explained as a workload distribution and orchestration method for servers that are clustered in a data center. It ensures the availability and accessibility of resources as well as offers a balanced execution for multiple servers involved simultaneously. 
Being a mechanism of distributed data processing, Kubernetes can enable any number of servers of various kinds at the same time, which can be located at any distance, to share workloads for a common client. These workloads are then presented to clients as services. Through this mechanism, Kubernetes enables the client system to access services via the network, pass data, and collect responses from the network as well.
Why Use Kubernetes?
Many data points reveal rapid Kubernetes adoption for their IT infrastructure benefits. Google-created Kubernetes is now part of the CNCF (Cloud Native Computing Foundation) and can be run on-premises or within the public cloud. 
Kubernetes deploys applications cost-effectively as it consumes less IT manpower for application management. Additionally, Kubernetes makes applications more portable so that they can be moved easily between various clouds as well as internal environments.
Related Reading: Cloud Service Models Saas, IaaS, Paas – Choose the Right One for Your Business
How Kubernetes Can Benefit Your IT Infrastructure
Kubernetes is a system that can be used to deploy applications efficiently. As a result, it can help enterprises save money by using less manpower to manage their IT infrastructure. 
Kubernetes effectively automates the management of containers. As containers allow pieces of code to be assembled into smaller and easily portable pieces, and larger applications involve a bundle of several containers, Kubernetes can organize multiple containers into units. Thus containerized applications can be scaled in an automated manner, making it more feasible with only lesser resources required to manage multiple containers. 
Kubernetes offers these capabilities to your business:
Multi-cloud flexibility

–  As

more enterprises are running on multi-cloud platforms

, they benefit from Kubernetes as it easily runs any application on any public cloud service or a combination of public and private clouds.  It is a great way to avoid vendor lock-in and allows you to assign the right workloads to the right cloud. 

Faster time to market

– As Kubernetes can help your development team to break down into smaller units to focus on single, specific, and smaller

microservices

, these smaller teams tend to be more agile. Additionally, APIs between these microservices can be a huge benefit to your IT infrastructure by significantly reducing the amount of cross-communication between the teams. Thus, Kubernetes manages large applications across multiple containers efficiently and also handles service discovery by allowing containers to communicate with each other. It also provides access to storage from different vendors such as Azure and AWS.

IT cost optimization

– Kubernetes provides a feasible container-based architecture which makes scaling of applications much simpler, using the cloud and hardware investments of your enterprise. This automated scaling of applications to meet business needs without over-provisioning your infrastructure will free up your resources and lead to the optimization of IT costs. 

Improved scalability and availability

– Performance and scalability are two critical factors that make an application successful. Kubernetes serves as a critical management system that can scale up the application as well as its infrastructure whenever the workload increases, and scale it down as the load subsides. This auto-scaling capability of Kubernetes can handle any kind of metrics, be it resource utilization metrics or custom metrics. 

Effective migration to the cloud

– Kubernetes can handle rehosting, re-platforming, as well as refactoring. It offers a seamless path to port your application from on-premise to cloud effectively. 
Related Reading: 5 Trends That Will Transform Cloud Computing in 2020
 Kubernetes offers a simpler way of managing containers effectively. It not only reduces your business cost but also provides value to your customers. 
Drop a call to us right away if you are looking out for options to reduce complexity and costs related to your IT infrastructure. Our experts will guide you on a feasible and agile way to structure your IT infrastructure for positive outcomes. 
Overcoming Data Challenges in Insurance: How Blockchain Helps
We live at a time when the global data regulators are increasing their data security requirements across businesses and industry verticals. Data being the most powerful asset of insurance providers, insurance companies worldwide have started implementing steps to secure confidential and sensitive information with the help of advanced technologies like blockchain. The vast growing data holds an immense potential to transform insurance companies, but managing the data coming from multiple sources throws up a lot of challenges. Here's how blockchain helps in overcoming the data challenges in the insurance industry.
Data Challenges in Insurance Vertical
As you know, insurance is a data-centric service. Let it be life and annuity, property and casualty, risk, loss, or claims, insurers are dependent on large volumes of data for various workflows and operations. With increased data flow comes high risks associated with data storage. A wide range of mobile-friendly options is now made available for consumers by the insurance providers to share their personal data. When insurers request access to customer-specific information, they must ensure the authenticity and security of the data collected. The rapid adoption of digital transactions has left insurers in a complex situation to identify new ways to streamline processes and secure sensitive information.     
A recent report from McKinsey states that an estimated 5 to 10 percent of all claims are fraudulent, which costs the US-based non-health insurers more than USD 40 billion per year. Besides handling huge amounts of data, the insurance industry struggles with complex compliance issues, third-party payment transaction challenges, slow growth in matured markets, and fraudulent claims activity. Insurers can overcome these obstacles by gaining more accountability, transparency and superior security provided by the blockchain tech.
Related Reading: Top Five Barriers To Growth and Adoption Of Virtual Customers
How Blockchain Rescues Insurance Companies
For an insurance provider to capitalize on the large volumes of data generated, the data must be analyzed in depth to derive useful insights. This process first requires the data to be stored in a trusted manner. Blockchain allows an action to be performed using a predetermined set of rules that are based on threshold triggers in the data. This huge potential of blockchain plays a major role in saving cost and time as well as increasing your business value.
Blockchain makes use of advanced cryptographic techniques, also known as distributed ledgers, to store data. A secure ledger of data is created which cannot be modified, added, or removed without proper authorization. The advantage of Blockchain that is leveraged by the insurance industry over other technologies is the data security it offers along with clear audit trails. The data stored in a blockchain is immutable as it resides in a distributed ledger that executes transactions using a consensus-based mechanism. Each action is recorded permanently with a time and date stamp, such as titles or document histories, which improves the storage's credibility.
Securing Insurance Data
Blockchain offers the following capabilities to handle data challenges in the insurance industry:
1. Distributed Network – Every participant in the blockchain network has a full copy of the ledger. This ensures transparency among all those who're part of the insurance workflow.
2. Programmable Network – Blockchain is programmable with the use of smart contracts, also known as crypto contracts. These are programs that control the transfer of digital currencies and assets between parties directly. They also execute transactions and simplify repetitive processes with real-time auditing and assessment of risks.
3. Time-stamped Transactions – Transaction timestamps are recorded in a block which ensures no data is corrupted/ tampered.
4. Secure – Records are individually encrypted and cannot be manipulated.
5. Irreversible – Validated records are immutable, that is, they cannot be changed.
6. Anonymous/ Pseudonymous Identity – The identity of participants is either anonymous or pseudonymous, which ensures the confidentiality of customer data.
Related Reading: How AI and Machine Learning are Driving Cyber Security in FinTech?
The Upcoming Trends
Decentralized validation, redundancy (continuous replication of data), immutable storage, and encryption are the most important characteristics of blockchain that make it a viable option for insurance companies. Through decentralization, it enables faster and cost-effective peer-to-peer transactions, compared to the traditional methods.
Blockchain is expected to open new channels into different market segments and geographies. The Insurance industry is taking leaps and bounds to explore the many advantages of blockchain technology. An industry-wide collaboration among market players, technology evangelists, start-ups, and regulators can help create more potential use cases of blockchain in insurance, leading to operational transformations in a better regulatory environment. Just as the early bird catches the worm, getting involved in partnerships and industry changes at the earliest is key to shaping the future of the blockchain-insurance ecosystem.
Whether you need a detailed/crisp briefing on Blockchain and how the technology can add value to your insurance business, give us a call asap. Our expert will guide you on how to take advantage of blockchain in your business.
Can Empowering AI and IoT Bring In Competitive Advantage To Industries?
It takes more than forward-thinking employees to gather customer purchasing trends and improve the customer experience. International companies depend on Artificial Intelligence (AI) and the Internet of Things (IoT) to drive data and forecast the next big wave of trends.
Studies predict Asia and North America to lead in the innovation of AI and IoT. Also, embedded AI in support of IoT smart objects will reach $4.6B globally by 2024.
Major vendors of IoT platforms such as IBM, Amazon, and Microsoft have started offering integrated AI capabilities like ML-based analytics. Scalable digital platforms are designed daily to understand the way customers think while using predictive maintenance in real estate, eCommerce, healthcare, and other industries.
It's time for us to share the leading examples of how businesses use AI and IoT, and how these technologies benefit them.
AI and IoT: Leading Use Cases
Smart Cities: Making Life Easier
What happens when AI and IoT run a city? It turns into a smart city. Smart city technology can solve an energy crisis, help manage traffic, or improve the healthcare experience. 
One example of a smart city is the use of Advanced Transportation Controller technology linked to a 5G network in Los Angeles. There are road-surface sensors throughout the city, and cameras that monitor traffic, sending information to traffic management systems. Municipal employees can now analyze the data of traffic congestion and issues with traffic lights in high traffic areas. Overall, this improves the quality of living in Los Angeles and helps a business run smoothly without delays.
Convenience in Property Management
One of Fingent's clients WRI Property Management, a US-based single-family rental provider with 10,000+ leased properties and 20,000+ managed houses experienced many challenges. Here are a few of the issues WRI Property Management faced:
Tenant eviction

Rent collection/accounting

Scheduling property inspections

Leasing properties

Screening tenants
What happened next? Fingent introduced an advanced software platform, Honey Badger. The AI and IoT technology-supported WRI managers to conveniently communicate with multiple parties, renovating properties, view lives auction feed, track the construction of new properties, etc.
5G Network Vehicle Safety and Security
Machine Learning technology is improving the autonomous vehicle experience. How does it work? An automobile can stop when a driver is in dangerous tragic weather or unexpected situation. 
The 5G network can cause the brakes of a car to operate by tracking vehicle sensors of other drivers near prevent or relieve car crashes. 
The network can also send drivers a traffic update to use detours and avoid certain roads that are under construction or is unsafe.
AI and IoT Business Benefits 
1. Guaranteed Security and Safety
A company's highest priority is protecting data in the workplace. As Artificial Intelligence scans security footage, IoT can close gates or doors if an intruder attempts to enter the premises of a head office. 
Organizations are now using machine-to-machine communication to determine potential security threats with an automated response to hackers or intruders. 
An example of AI and IoT in banking security is the detection of fraudulent activity in ATMs to communicate updates to law enforcement to protect customers.
The unexpected workplace accidents can be prevented by using sensors that monitor safety hazards as employees work. Employees at some organizations now wear wearable devices that alert the management of undetected dangers such as carbon monoxide released into the air on a work site. 
2. Convenient Shopping Automated Experience
Online shopping is more convenient than ever as websites personalize real-time suggestions to consumers based on a customer's shopping history. As a result of this investment, Kinsta predicts that by 2021, Artificial Intelligence in e-commerce will increase sales to $4.5 billion from $2.3 billion in 2017.
3. Enhanced Healthcare Experience
NovitaCare, a Netherlands based healthcare company that treats patients with chronic and multiple disorders, wanted to improve the caregiver experience using an effective online platform. 
With Fingent's help, NovitaCare now can communicate with non-profit organizations, patients, providers and researchers with an online platform that is HIPPA compliant.  
4. Simplified Management Of Supply Chain
The supply chain industry has experienced challenges in managing unexpected events that happen due to inaccurate forecasting. A solution to the problem is implementing AI and IoT. 
Supply Chain Digital recently stated the following about these technologies:
"Intel highlights that the world of IoT is growing rapidly, from 2 billion objects in 2006 to a projected 200 billion by 2020." 
"AI is on most companies' radars, with 78% of organizations implementing it to enhance operational efficiency by at least 10%."
The use of real-time devices will feed data to executives to help create contingency plans for preventing unexpected challenges in the industry. As a result, the supply chain and a company's reputation can experience fewer impacts.
How Fingent Helps Businesses Achieve Success With AI and IoT?
Fingent has mastered the art of technology infrastructure to help companies resolve AI and IoT processes. As a result, it creates efficiencies in managing smart devices.
Implementing these technologies are small changes that can have a huge impact on your business. The ability to use raw data to understand customer behavior and forecast trends in the market can improve customer loyalty. Also, companies can track employees working in multiple departments and locations across the globe by partnering with Fingent.
Fingent is confident that AI and IoT work in your business context by delivering technologies to enable solutions in the cloud, networks and gateways, heterogeneous device support, systems capabilities, and data analytics. 
To Conclude 
Business Insider predicts that there "will be more than 64 billion IoT devices by 2025, up from about 10 billion in 2018." 
Gartner observes that in three years (by 2020), more than 80 percent of enterprise IoT projects will incorporate at least one AI component. Artificial Intelligence and the Internet of Things is used to improve the safety of drivers on the road, enhance healthcare experiences, automate and streamline enterprise processes, stop intruders from hacking into IT systems or large organizations, and in numerous other ways. 
The combination of these technologies not only delivers a superior customer experience, but also forecasts what customers want in real-time, improves their experience of living in smart cities, maintains a high safety rating in challenging workplaces, and reinforces physical and cybersecurity. AI-IoT duo also avoids any unplanned downtime, increases operating efficiency, helps develop new products and services, and improves your risk management. 
Are you looking for an AI and IoT partner? Get in touch with Fingent experts today for a streamlined and error-free IoT implementation for your business.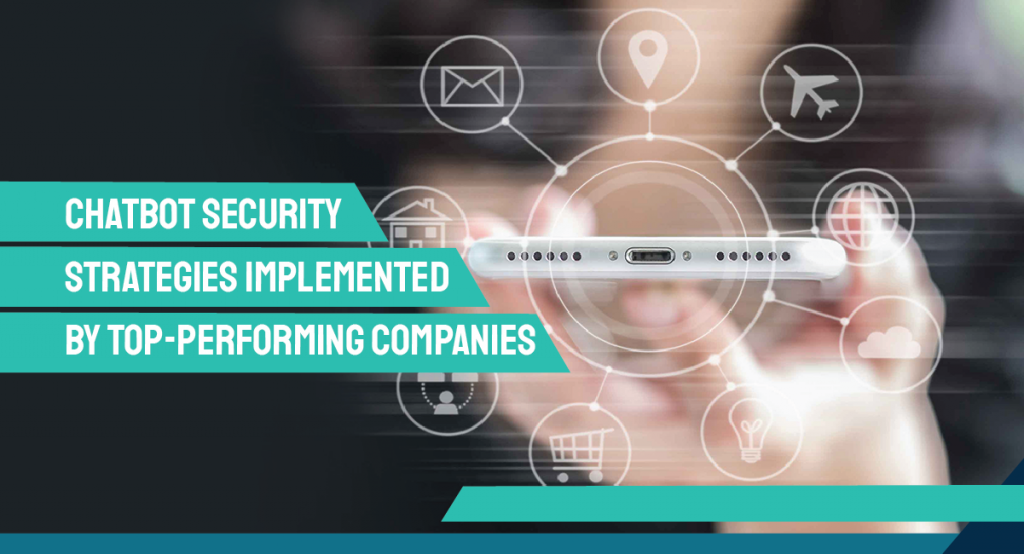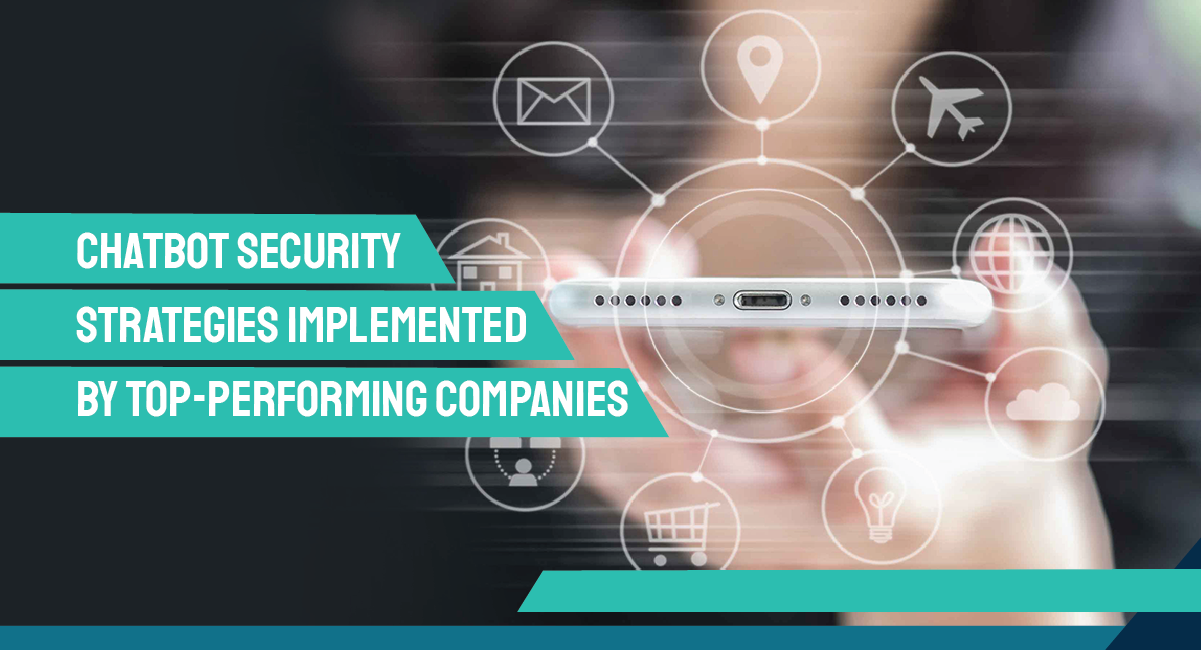 6 Chatbot Security Practices You Need To Implement
According to a survey by Oracle, regarding the benefits of using chatbots for their consumer-facing products, which included responses from 800 decision-makers, including chief marketing officers, chief strategy officers, senior marketers, and senior sales executives from France, the Netherlands, South Africa, and the UK, it was found out that "80 percent of companies wanted to have some type of chatbots implemented by 2020!
It is also forecasted that 90% of bank-related interactions will be automated by 2022.  Moreover, 80% of businesses will have chatbot automation implemented by 2020. Also, 47% of consumers would buy items from a chatbot when 28% of top-performing companies are already using AI for marketing! With chatbots turning into the trend, it is vital to implement chatbot security measures. 
A Back Door Open To Hackers
Chatbots are nowadays mostly used in industries such as retail, banking, financial services, and travel that handles very crucial data such as credit/debit cards, SSN, bank accounts, and other Sensitive PII (Personally identifiable information).
The aggregation of such data is crucial for the chatbot to perform. Thus, it is required that chatbots are not vulnerable to be exploited by any hackers.
A recently released report from MIT Technology Review and Genesys showed that 90% of companies are already using AI strategies to increase revenue. The research also found that on average, between 25% and 50% of all customer queries can be solved through automated techniques. This has made it easier than before to handle complex tasks.
Related Reading: Read on to know more about the top AI trends of 2019.
The HTTPS Protocol For Security Of Chatbots
HTTPS protocol is the basic and default setting required for a good security system. The data that is being transferred over the HTTP via encrypted connections are secured by Transport Layer Security (TLS) or Secure Sockets Layer (SSL).
Related Reading: Check out how Fingent helped create an enhanced and engaging learning experience through chatbots.
Types of Security Issues
Security Issues fall into two main categories:
Threats are usually defined as different methods by which a system can be negotiated or compromised. Threats can include incidents such as Spoofing, Tampering, Repudiation, Information Disclosure, Denial of Service, Elevation of Privileges, and many other threats.
Vulnerabilities are defined as methods that a system is compromised and cannot be identified and solved correctly and on time. A system becomes open to attack when it has poor coding, lax security, or because of human errors. The most effective way to solve the issues of a possible vulnerability is to implement SDL (Security Development Lifecycle) activities into the development and deployment methods.
As per the study by the Ponemon Institute, In 2017, the average total cost of a successful cyber-attack was over $5 million, or $301 per employee!
Here are 6 chatbot security issues that you need to consider right away:
1. Encryption
Data while transit can also be misused.  There exist different protocols that provide encryption, while addressing these problems of misuse and tampering.
According to article 32 (a) of the General Data Protection Regulation (GDPR), "it is specifically required that companies take measures to de-identify and encrypt personal data. So, chatbots have access only to encrypted channels and communicate through those".
For instance, Facebook Messenger introduced the new feature called "Secret Conversations" that enabled end-to-end encryption based on Signal Protocol.
2. Authentication and Authorization
Authentication is performed when the user needs to verify their identity. This is often used for bank chatbots.
Generated authentication tokens verify data that are requested through a chatbot. On completing the verification of the user's identity, the Application produces a secure authentication token, along with the request.
Another step of security measures is an authentication timeout. The token generated is used for only a certain amount of time, after which the application has to process a new one.
Two-way verification is another process where the user is asked to authorize their email address or to receive a code via SMS. This is a crucial process which is necessary to verify that the user of that account is the real user that is using the chatbot.
3. Self-destructing Messages
When Sensitive PII (Personally identifiable information) is being transferred, the message with this data is deleted after a definite period of time.  
Personally identifiable information (PII) is any data which can be used to identify a particular person. It includes records such as a person's medical, educational, financial and employment information. Examples of data elements that can identify and locate an individual include their name, fingerprints or other biometric (including genetic) data, email address, telephone number or even their social security number.
This kind of security measure is crucial when working with banking and other financial chatbots.
4. Personal Scan
When working with personal data, it is necessary to take security precautions and measures.
Apple was the first company that added finger authentication to their iPhones. This technology is now being used widely to verify an individual's identity. This is performed when initiating a transaction or when you want to access your bank account using a chatbot that a personal scan is required.
5. Data Storage
Chatbots are effective because they retrieve and store information from users.
For instance, if you have a chatbot that performs online payments, this can mean that your clients are providing their financial information to a chatbot.
The best solution in this situation is to store such information in a secure state for a required amount of time and to discard these data later on.
Some other concerns are the following:
Biometric authentication:

Iris scans and fingerprint scans are popular and robust.

User ID:

User IDs involve processing secure login credentials.

Authentication Timeouts:

A 'ticking clock' for correct authentication input. This prevents giving hackers an opportunity to guess more passwords.

Other strategies could include 2FA, behavior analytics, and kudos to the ever-evolving AI trends.
6. Tackling Human Causes
The one and only other factor or cause that cannot be altered is the human factor. With commercial applications in specific, that chatbot security and end-user technique have to be resolved. This will ensure the chatbots from being vulnerable to threats.
Related Reading: Find how artificial intelligence can drive business value.
To know more about secure bot building, get in touch with our IT consultants today!
Cybersecurity statistics reveal that cybercrime is one of the greatest threats to any business. Not accounting for it can result in a loss of crucial and sensitive data and large recovery costs. With increasing attacks on critical infrastructure, stringent security requirements must be in place to protect businesses from threats. Today, hackers have become more formidable thus being informed about cybercrime will prevent a loss of data and profits later down the road.
This infographic will cover the scope of vulnerabilities that could be present in your company and ways to safeguard the IT Infrastructure:

Investing in cybersecurity is essential for protecting your business. Contact us today to plan a cybersecurity strategy especially for your business.
Infince to Exhibit at The Small Business Expo, New York and Boston
WHITE PLAINS –April 17, 2018– Infince will be exhibiting during The Small Business Expo ( America's biggest event for entrepreneurs and business owners ), in New York on Thursday, May 3, 2018, and in Boston on Thursday, May 17, 2018. Infince will be located at Exhibitor Booth 521 in New York's Javits Center and Booth 420 in Boston's Hynes Convention Center.
Infince delivers the three IT-essentials for business:  run-your-business software, secure cloud hosting, and concierge IT services, on a single tightly integrated platform. Created by Fingent, a leading developer of cloud-based technologies, Infince gives a business instant access to a complete, reliable, fully supported, and secure IT infrastructure, even if they don't have any in-house IT expertise. Perfect for today's "deskless" worker and employees who BYOD.
Software: Infince offers a turnkey library of free, open source, enterprise software, including customizable CMS, ERP, CRM, and marketing automation software; and enables unified access to popular SaaS services, all of which can be activated or deactivated on demand. This integration greatly facilitates onboarding and offboarding of employees. A business' internet domain, email server, and website can be set up with a few clicks. Out of the box, each user gets a suite of business office software, email, chat, secure file sharing, and productivity tools, including video meetings.
Cloud: Unlike other cloud providers who have complex configuration options primarily catering to software developers, provisioning cloud resources on Infince is easy-to-do and easy-to-understand. Infince lets a business owner grow and manage their IT infrastructure themselves, in economical bite-sized increments. All employee files and communications are secured and inaccessible to search engine companies.
Services: Infince offers a variety of service options including online help desk and expert application technical support, self-help support, configuration assistance, server management, and affordable custom programming services.
Cost and Pre-requisites: An introductory starter package supporting up to 10 users is offered at $50 per month, and it requires no annual commitment. As a "thin client," virtual desktop, Infince can be run from anywhere there is available internet service and on any device with supported browsers: from Chromebooks, tablets, and smartphones, to PC's and Macs.
"Infince is a complete and worry-free cloud offering that lets a business adopt technology quickly, with integrated support, and lets owners stay focused on achieving their core business goals." said Stephen Cummings, SVP.
Easy to use and simple to deploy, Infince makes it economical for a small business to get big business technology. For more info, see infince.com.
About Fingent:   Fingent, the creator of Infince, develops software that equips businesses to operate more effectively, more efficiently, and with more resiliency. Since 2003, Fingent has developed sophisticated web and mobile software solutions that have been key to our clients' business success — rapidly, on schedule, and on budget. Fingent has offices in White Plains, NY, and Cambridge, MA. For us, it is not just about delivering software, but also about partnering in business efforts to shape a brighter and smarter future.
White Plains, New York – April 23, 2018
Fingent Corp, a New York based technology solution and consultant organization, today introduced business-ready infrastructure services for SMB's. Fingent aims to empower SMBs with world-class infrastructure capabilities at an affordable cost.
Click here to know more about our affordable IT infrastructure management plans. Alternatively, you can also visit – https://goo.gl/kkgCpD
According to a study by Intuit, over 80% of small businesses aim to embrace the cloud by 2020. Here, businesses can enjoy the flexibility, security, and scalability of the cloud, but at a fraction of the cost of maintaining on-prem servers. Therefore, leveraging the advantages of cloud technologies, small and medium-sized businesses can also compete at scale with larger enterprises.
However, making infrastructure decisions are difficult. As Stephen Cummings, Sr. VP, puts it "Small and Medium businesses invest in infrastructure without understanding its full potential, leading to an increase in overhead costs and resource wastage. Therefore, organizations must realize the advantages cloud technologies offer and build infrastructure and server strategies that align with their business needs and their long-term objectives."
Fingent's dedicated team of infrastructure experts have understood this growing and dynamic need for infrastructure guidance among SMBs. So, it is only through an informed approach can an organization build sustainable server and infrastructure practices that can help run the business smoothly. Furthermore, having the right tools and processes gives organizations far greater flexibility to respond to changing markets and consumer needs. Not to mention lower costs, increased security and better efficiency.
"As the leading innovators in cloud technologies, we believe managed infrastructure support will give business owners the ability to focus more on their core business." said Tony Joseph, Client Partner, and a Cloud Technology Enthusiast. "Organizations need a well-structured and an easy way to adopt the latest in cloud technologies and server management. Our aim is to augment organizations with the right set of capabilities. And as a result, be a catalyst for rapid business growth."
Known for its server and infrastructure reliability and comprehensive customer support, Fingent aims to be the go-to technology partner for upcoming SMBs. Added to this, Fingent's expertise with Azure, Rackspace, AWS and other cloud providers, has enabled Fingent to power numerous web and mobile applications, used by millions of customers across the globe.
About Fingent
Fingent develops and maintains custom software that equips businesses to operate more effectively, more efficiently, and with more resiliency. Since 2003, Fingent has developed sophisticated web and mobile software solutions that have been key to our clients' business success — rapidly, on schedule, and on budget. Fingent has offices in White Plains, NY, and Cambridge, MA.
Media inquiries
Paul James
White Plains, NY 10605
Telephone: +1 347 467 1098
Email: paul.james@fingent.com
Website: www.fingent.com