Right ERP software helps CFOs contribute to organizational decisions more logically.    
Selecting the Right ERP Solution: Crucial Points a CFO should Keep in Mind 
The CFO is one of the most significant decision-makers in an enterprise today. CFO is the protector of your business's financial records and has an ultimate say while making financial decisions for the company. However, in this digital age, the role of a CFO is evolving. A CFO takes a more holistic approach in the current scenario and guides the organization towards success by leveraging digital intelligence. CFOs must be equipped to keep their company afloat during an unexpected crisis such as the pandemic, identify new investment opportunities and help the business prosper in the face of intense competition. A tall order but not impossible. 
To achieve this, CFOs must look at their existing systems to upgrade or replace those slowing down the organization. CFOs are responsible for ensuring that any new technology they adopt has what it takes to turn the business into an effective market disruptor. 
This article covers a CFO's top 5 considerations when choosing an ERP solution.
Read more: How Organizations can Gain a Competitive Edge by Implementing Digital Core ERP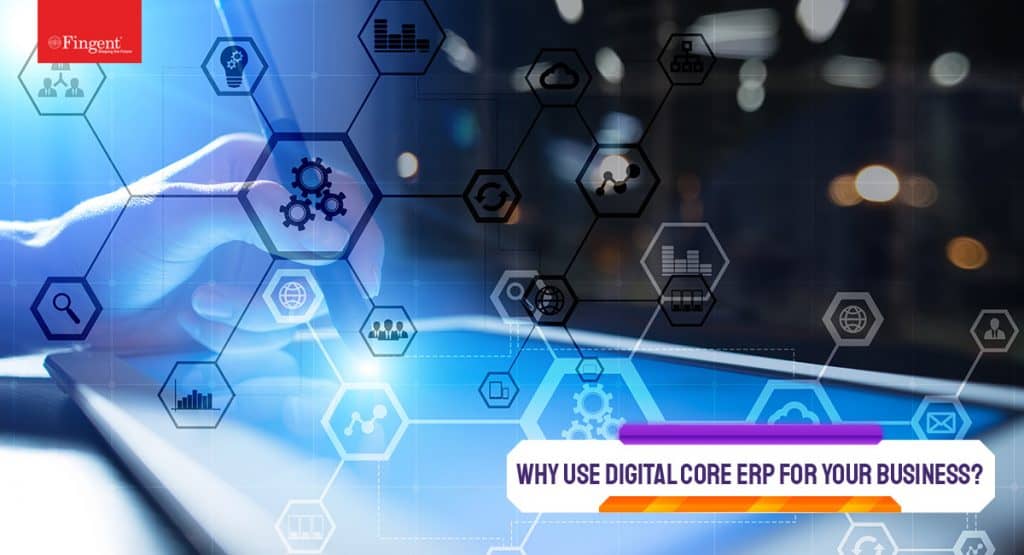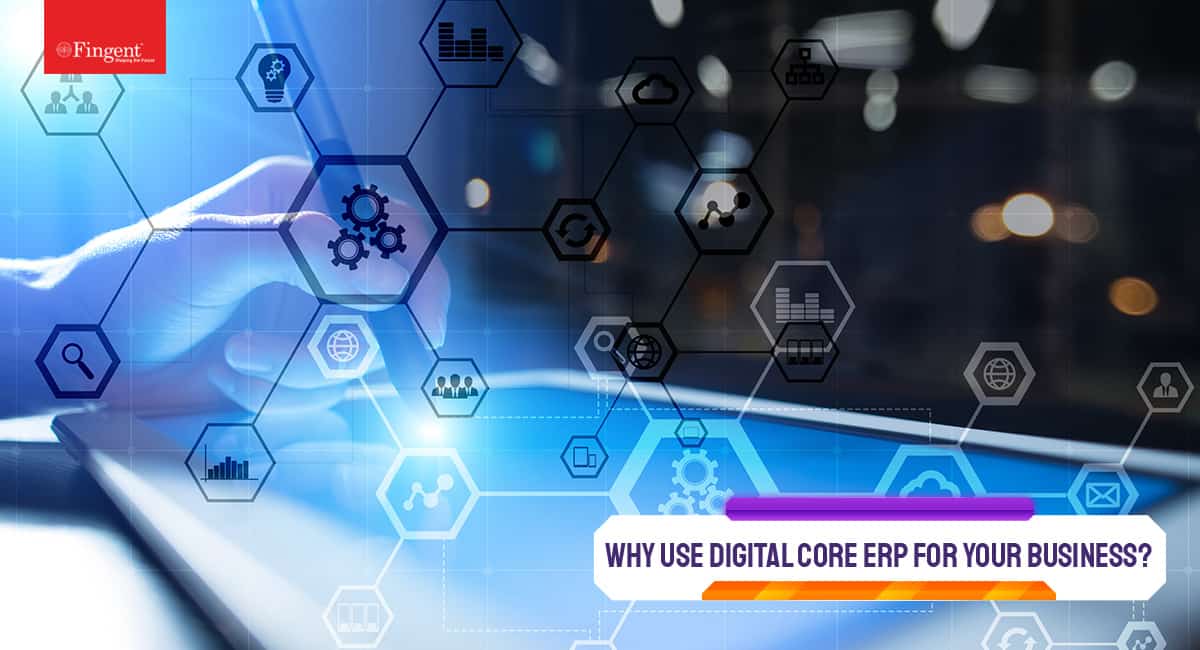 1. Obtain hands-on knowledge on the process
CFOs might find it tempting to leave the ERP process knowledge to technical teams, but this could mean that they miss out on learning the crucial aspects of the ERP that will affect the organizational costs. Technology assists CFOs in controlling accounting and tax standards and in engaging with the business to drive value jointly.
Read more: SAP S/4HANA: Transforming The CFO into a Business Value Creator and Role Model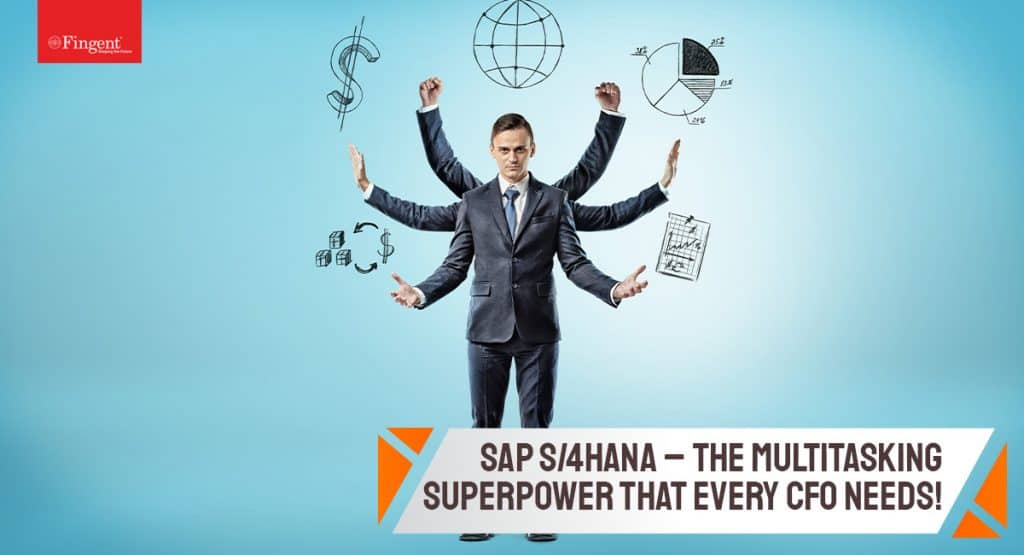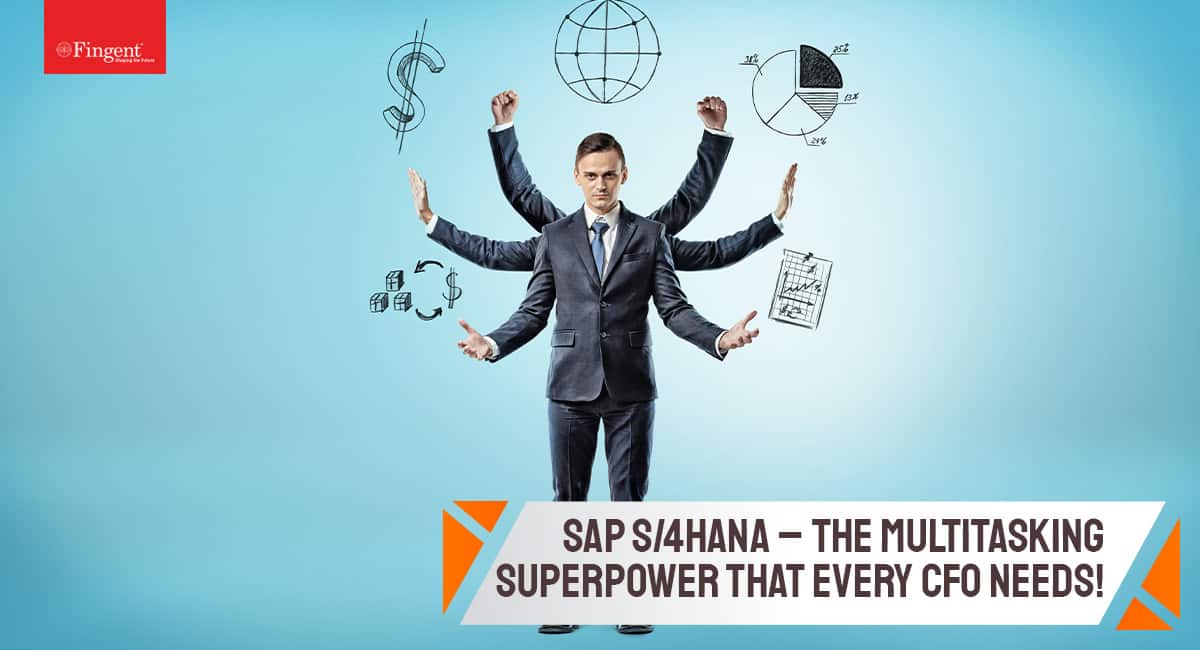 Technical jargon can be overwhelming for CFOs. But they need to clarify their questions with their ERP service provider. 
To get you started, here are some important software concepts related to ERP implementation.
Installation

: Know what is required of your current server.

Customization

: Make sure the ERP software suits your organization's specific requirements. Compared to other ERP systems, SAP requires minimum customization. It has many customizable solutions that are suitable for all types of businesses. 

Configuration

: Ensure your software is in harmony with your workflow. Thankfully, SAP is suitable for any size organization. 
Apart from this, confirm the ERP is hosted on the cloud because it is easier to handle and more secure to manage. Those who have migrated to cloud-hosted ERPs reap the benefits during the pandemic, where remote working is the only option to ensure business continuity. Making sure the solution is rewritten for the cloud will help CFOs keep up with any future changes.
2. Invest in a service provider with vision and efficiency
Your ERP solution's longevity is determined by your service provider's efficiency and capability. Do not hesitate to clarify certain aspects of your service provider and the services they have to offer you. Find out if their financial situation makes it a viable option for a long-term contract. 
You also need to identify if your service provider can give you access to all the information you need for years to come. Additionally, consider if your vendor is relevant to the current market scenario and can stay relevant in the future. To that end, it may be helpful to enquire about their research and development plans to ensure they will provide you with high-end products now and in the future. 
Read more: Why Choose Fingent as Your Odoo ERP Partner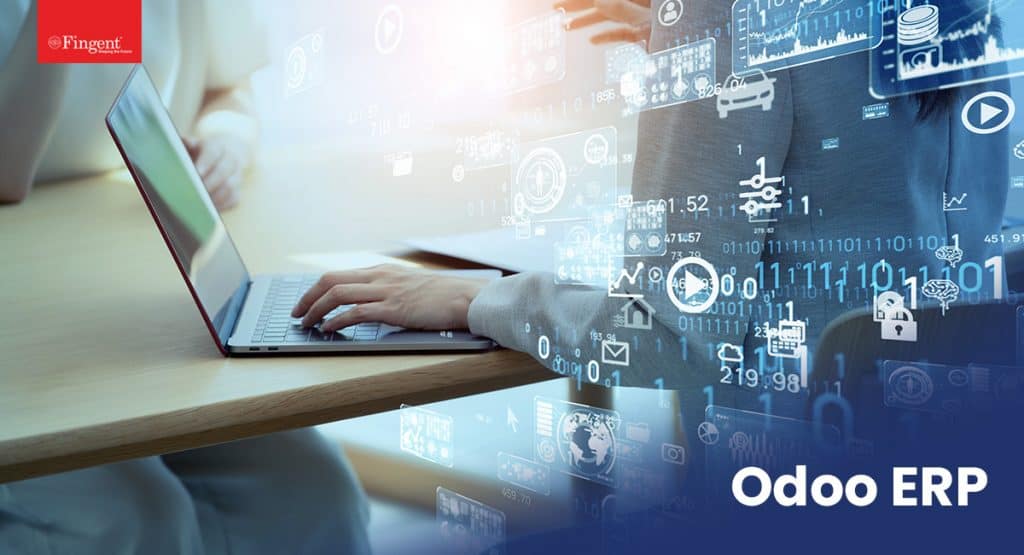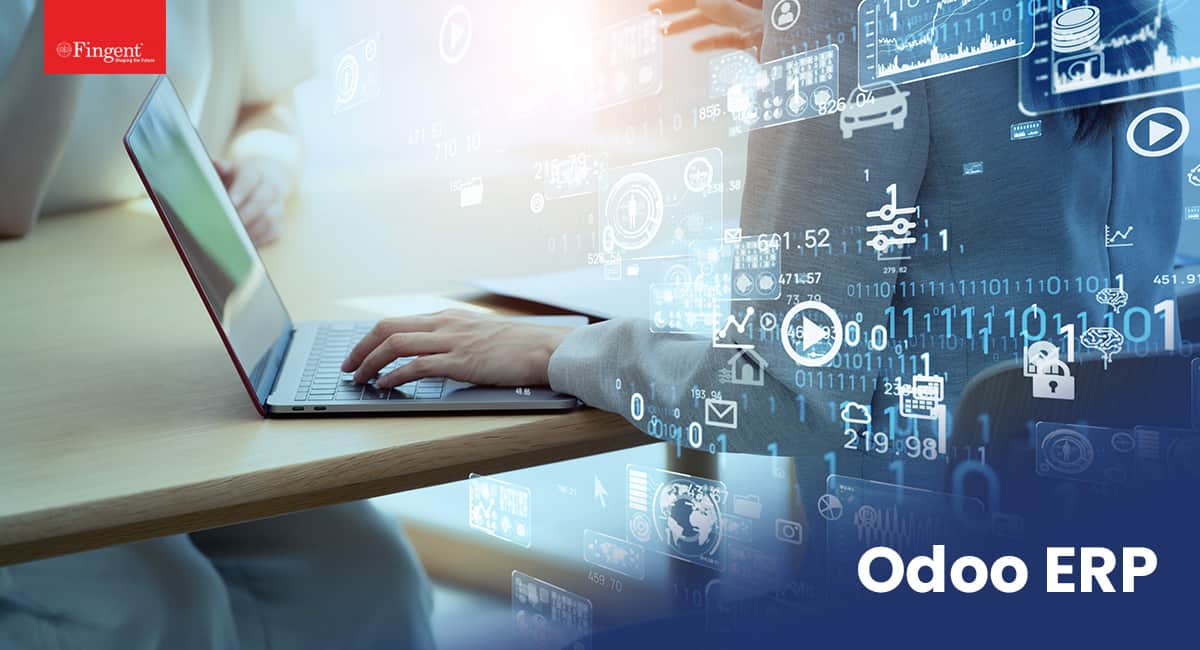 3. What are the aspects of integration?
ERP is one of the multiple systems that determine your organization's performance. To achieve optimum results, you will have to enquire about integration with other aspects such as EPM, SCM, HCM, and CX, to make way for a smoother workflow. How? When you have various platforms working together harmoniously, you can avoid data inconsistency between two systems. 
Read more: 5 Reasons to Integrate Your E-commerce Application with Odoo ERP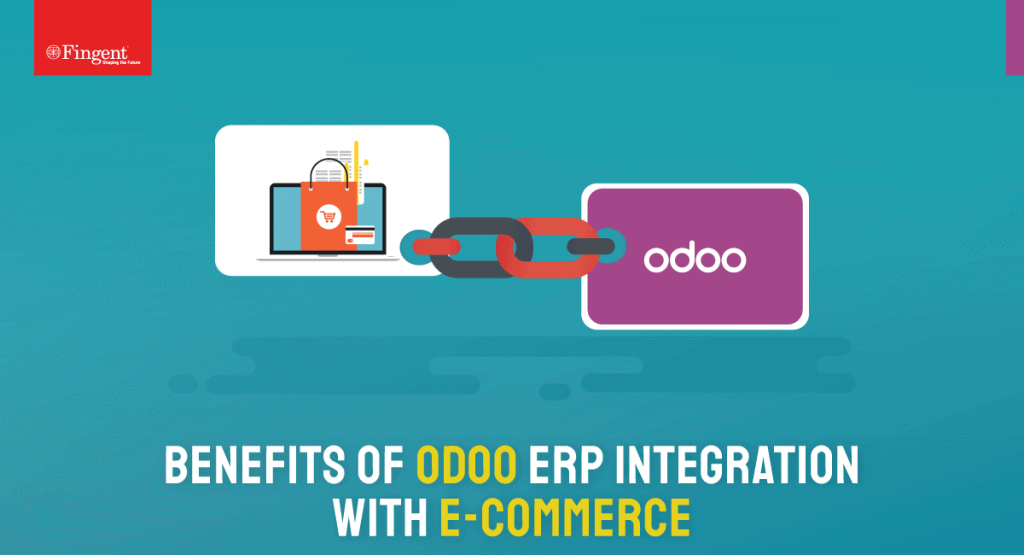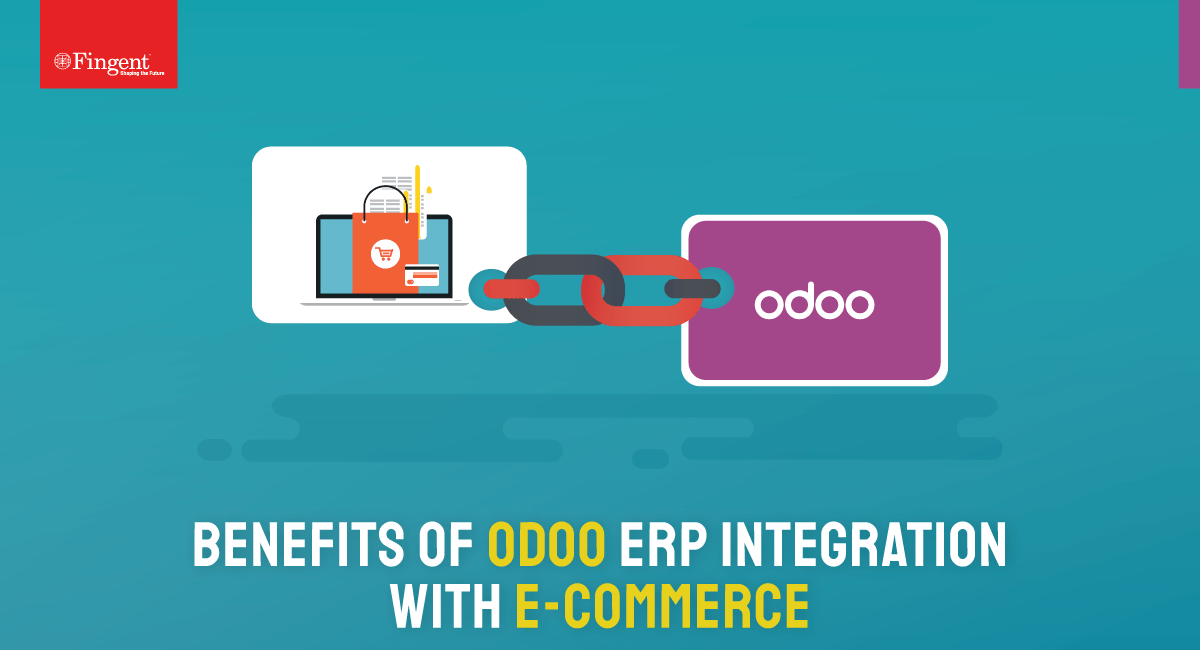 To avoid cumbersome processes after ERP implementation, you must consider if the vendor you are planning to hire can provide you the best support required. Talk to them to ensure that all the different platforms function as one unit. The most relevant integration for a CFO is integrating ERP with EPM (Enterprise Performance Management). Picking the right vendor will help you with such critical integrations.
4. Choose the right ERP                      
ERP that fits one company does not match the other because each company has its own unique needs. Whether a business is small, medium, or large, a CFO must be aware of the need for financial planning tools. Hence, as a CFO, you must confirm your ERP caters to the size of your business. Additionally, your current ERP must be scalable to accommodate employees from various departments. In other words, you will need a scalable ERP system for your entire operation to work smoothly.
Read more: 5 Tips For Getting The Best Out Of Your ERP System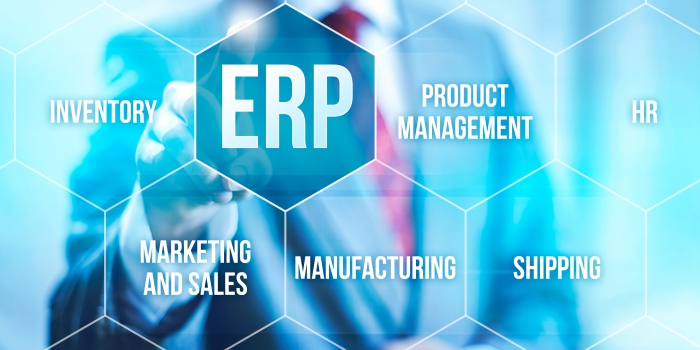 5. Identify the needs of all departments to ensure teamwork
The ultimate aim of a CFO is to ensure that the ERP they select is delivering excellent results. Hence, it is crucial to have all your employees on board and understand the ERP system. 
To achieve that, you need to identify the needs of each department in your organization and make sure that ERP meets all those needs. This allows for an enhanced workflow among all employees. Include your organization's CIO and other leaders during the planning and implementation of ERP software. They can spread a positive outlook toward the new system among the rest of the employees.
Read more: How Fingent Helps CFOs Gain New Insights and Reliably Enable Key Decisions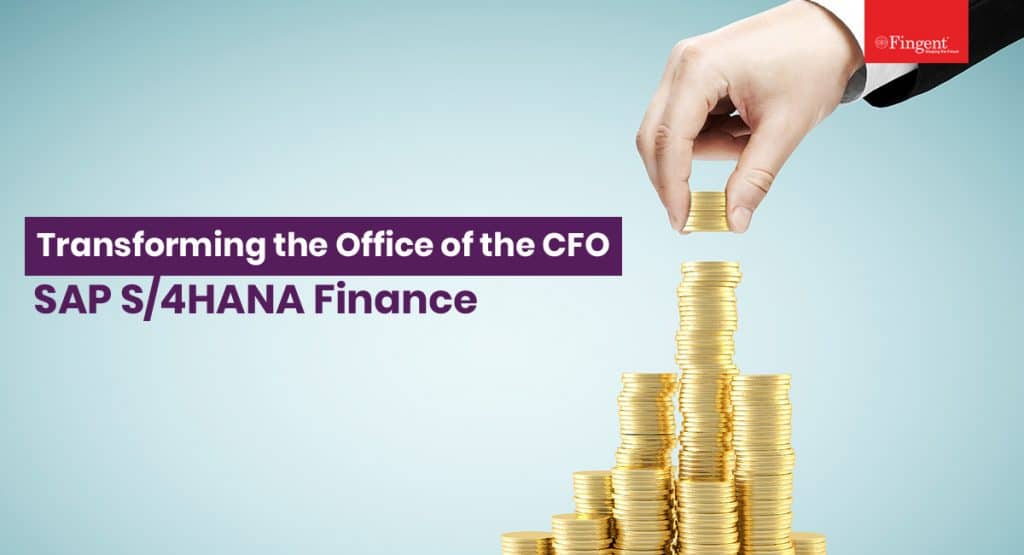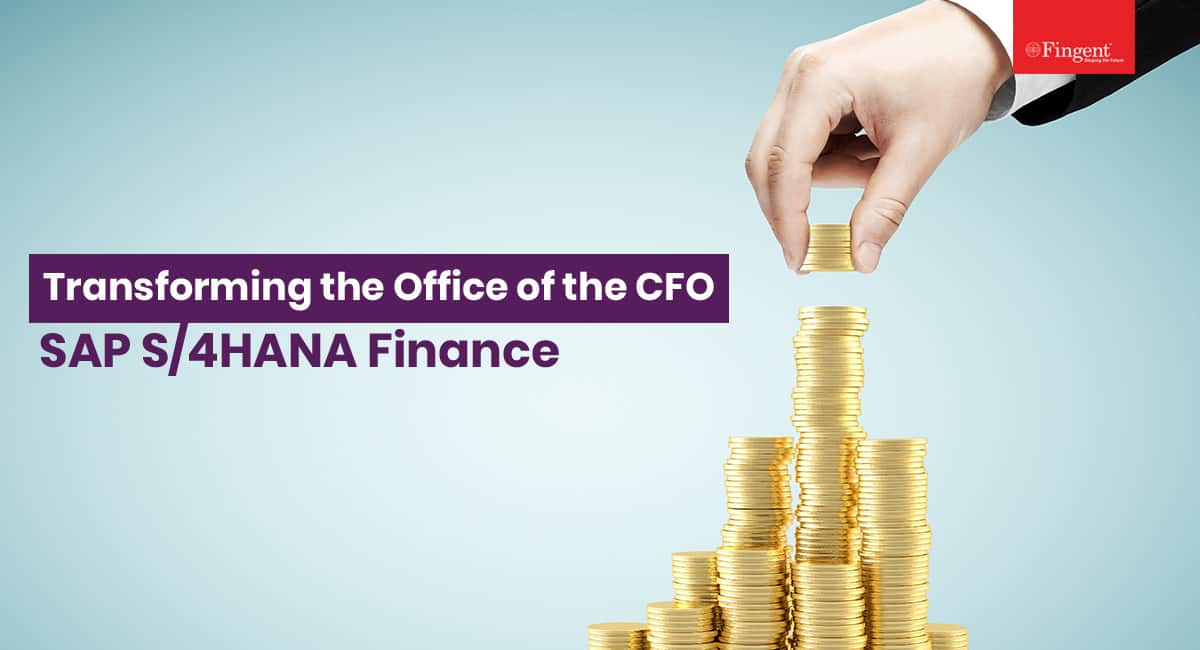 Are you ready to steer your business to success?
Understandably, implementing ERP will take time and effort. Besides, as a CFO, you will have to identify the potential and tangibly justify the cost of ERP. However, choosing the right vendor can make implementation hassle-free and result-oriented. 
It is no surprise that successful implementation and deployment of ERP hinges on the right partnership with the right vendor. 
As an Official Ready Partner for Odoo and SAP Silver partner, Fingent is the right provider to assess and understand your unique business requirements and help you become a cloud-powered enterprise. We offer dramatically shorter implementation timeframes. Our ERP allows for rapid configuration, customization, and deployment, significantly reducing the implementation cost. We provide both cloud and on-premises ERP solutions. So, do you feel ready to steer your business to success? Give us a call!
A list of 5 popular open-source ERPs that support healthcare equipment suppliers
The global healthcare expenditure is anticipated to rise at a CAGR of 5% till 2023. The healthcare industry can, therefore, look at a bright future. Medical equipment suppliers have to deal with various challenges. They have to ensure that all products comply with the regulatory guidelines, are of high quality, and are entirely traceable. Robust ERP systems can help medical equipment suppliers to gather insights from data to make quick decisions. Let's take a look at some of the open-source ERP systems out there that are suitable for SMEs.
1. Odoo ERP
Odoo is an open-source ERP platform that allows ease of deployment. This is specifically helpful for SMEs that do not have dedicated IT infrastructure. The flexibility helps integration of different business processes and systems. Odoo for medical equipment suppliers is a comprehensive ERP solution that helps manage financials and operations with ease. 
The core modules of Odoo like Accounting, Project Management, and Inventory Management make it suitable for medical equipment suppliers. Developers can create custom third-party apps to meet the specific needs of a medical equipment supplier. Odoo offers more than 10,000 apps to meet most business needs. Fingent is an official partner of Odoo with years of experience in implementing, customizing, and providing consultation for clients. As an Odoo development company, Fingent has catered to the needs of various customers and streamlined their operations. Our motto of increasing efficiency and ease-of-use has made us a popular choice among various organizations for Odoo implementation requirements. 
Read more: 5 Salient Features of Odoo that Make it a Reliable ERP for Enterprises
2. ERPNext 
ERPNext is a contemporary ERP solution that allows you to focus on delivering medical equipment of high-quality by effortlessly managing your supply chains. It enables you to intelligently track orders, monitor stock levels, implement promotions, and minimize errors in inventory sourcing. You can leverage the numerous built-in integrations offered by ERPNext and start supplying in no time. With ERPNext, you can have real-time updates on the movement of equipment, control equipment transfers within different warehouses, and generate required reports quickly and easily. You can also create your customized software on-the-fly without any code. 
3. Epicor 
Medical equipment suppliers have to deal with difficult delivery timelines, complicated pricing arrangements, unique inventory, oversee seller agreements, and concessions. Epicor ERP solution enables you to carry out all your operations with ease. The Epicor Prophet 21 ERP is specifically designed for supply and distribution. This user-friendly ERP system can help suppliers maximize profits and scale without limits. Epicor allows you to integrate all your business applications with RESTful API. You can also automatically manage your warehouses with Epicor Prophet 21. This helps in the smooth running of all processes in your warehouse. This, in turn, improves precision enabling you to provide better services to your customers.   
Epicor Commerce Connect helps you to create and maintain an online presence which is the need of the hour. The increased visibility across the supply chain helps medical equipment suppliers even forecast demand. 
Read more: ERP or Digital Transformation: The Best Technology Solution For Your Enterprise
4. Microsoft Dynamics 365
Microsoft Dynamics 365 combines the best practices of Microsoft's ERP, CRM, and BI solutions into a single product that is cloud-based. These features enable the system to scale and grow along with your business. Capabilities like Material Resource Planning and Vendor Self-Service Help minimize vendor lead times and inventory carrying costs. The fully automated warehouse management system (WMS) helps optimize your warehouse space, labor, and resources. 
Microsoft Dynamics 365 gives medical device suppliers full visibility across the entire supply chain and the ability to track information and job at all touchpoints. This helps improve efficiency, reduce expenses, and promote smooth communication within different segments of the medical device industry supply chain. As a medical device supplier, you need to understand who has purchased the device from you and whether it has come back for service. You have to take information from different systems and combine those to give meaningful reporting. You also may have to rework your inventory according to changes in regulations. Microsoft Dynamics 365 allows you to be unique in the medical device industry because that's what gives you the edge.
Read more: ERP E-commerce
5. Oracle NetSuite 
Oracle Netsuite is proven to be a very mature SaaS solution that brings in next-level integration and seamless nature to the table. Though NetSuite is ideal for SMEs who can leverage the relatively low-cost entry point, many enterprise-level companies are also considering Netsuite due to the scalability that it provides. Oracle NetSuite helps medical device suppliers to react to the diverse market and deal with different customer bases and different routes-to-market. NetSuite helps you reduce indirect costs and get through the maze of the regulatory framework by allowing modifications and customizations. You get one central source of information that helps simplify the complexities of the medical device business. The flexibility that Oracle NetSuite offers, helps the medical equipment industry to adapt to the changes in customer demand and provide them with what they want and when they want. 
Read more: 5 Reasons to Integrate Your E-commerce Application with Odoo ERP
Conclusion
Analyses of the medical equipment supplies and distribution industry show that companies that have demonstrated the ability to leverage cloud computing and ERP have increased their profitability and revenue. This was achieved as a result of seamless integration of all business processes which enabled real-time financial and operational visibility, better cost management structures, improved forecasting and revenue tracking, and the ability to access data from anywhere. 
A large number of medical equipment suppliers usually are small to medium-sized businesses, where the one-off system automation model proves to be inefficient. Cloud-based ERP systems eliminates the old standalone computer systems and replaces them with a single, unified software program. Thus, someone in Finance can easily look into the Warehouse software to check if an order is shipped. ERP cloud computing can help you see exactly where your business is, at any second of the day. You can see how much revenue you've earned for the day, how much inventory you have, how you are trending over previous days, months, and years. 
Read more: A 3 day Odoo CRM implementation story!
Cloud-based ERP systems becoming the rage for medical equipment suppliers, it's high time that you too invest in one, if not done already. Fingent helps you leverage the benefits of the open-source ERP systems mentioned above by understanding your unique business requirements. Because we know that this uniqueness is what gives you that competitive edge. Contact us to know more about how your business can benefit from ERP integration. 
What makes Odoo the best ERP solution for your business?
As business leaders, you may find that you're spending too much time running your company rather than growing it. You may easily get bogged down due to exhaustive paperwork, long spreadsheets, or have to assemble discrete software to actually work together. This is where the open-source Odoo ERP comes to your rescue. With its vast suite comprising over 40 business productivity applications, Odoo provides a smoother and simpler way to run your business. The range of business apps offered by Odoo is highly comprehensive, fully-integrated, easy to use, and supports numerous different industries. Fingent, utilizing its partnership with Odoo ensures their clients are leveraging one or more apps from Odoo to boost their business efficiencies. 
With Odoo, you can easily create your professional website, manage your relationship with customers, design and launch your own marketing strategies, and manage online payments through e-commerce. You also have Odoo apps to manage your warehouse, accounts, and invoicing behind the scenes. 
Whatever be your business needs, Odoo provides apps that work together seamlessly. Though a relatively young contender, Odoo comes packed with powerful ERP features and a user-friendly interface like any other market leaders such as SAP, Oracle, MS Dynamics, and so on. 
Read more: Odoo CRM Vs SAP CRM: How to Choose Between Them
Here are 5 distinguishing features of Odoo that make it a reliable ERP for any business.
1. Easy to set up and use
Odoo has a very clean, consistent, easy-to-use interface. It is also easy to set up and configure. You can effortlessly carry out an entire transaction all the way from a quotation to the sales order, invoice, and payment due to the consistency between the various applications within Odoo. It helps you to get started within no time.
2. Powerful communication tools
Odoo has powerful inbuilt communication tools. They use messaging systems to keep track of internal communications on either your sales orders, invoices, or purchasing. So if you have a question on your sales order, you can write a message to all the followers of the sales order at the bottom of the documents. Thus, you can attach notes and messages and communicate directly from within the document giving you a great audit trail. All the team members stay on the same page both literally and figuratively!
Read more: Meeting Your HR Requirements with Odoo
3. Integrated front-end and back-end tools
You can have a full-blown website builder with a single click. So, once you install the web platform, you can use it integrated with all the other Odoo applications. Odoo provides powerful e-commerce tools that integrate with your website and are completely tied-in to the web framework. Moreover, the shopping cart looks clean, is built-in to the e-commerce app, and is ready-to-go. Another interesting feature of Odoo is that even if a customer didn't make it to checkout and has just added items to his cart, you can view it as a draft in Quotations instead of a full Sales Order.
4. Great mobile support
Though Odoo is completely web-based, it looks pretty good on mobile phones and tablets. You even get a mobile preview to check how your website is going to look like. So, unlike a lot of legacy accounting systems that are still trying to catch up, Odoo was founded as a three-tier mobile application platform and it has continued to improve.
5. Powerful enterprise and cloud solutions
Odoo has very powerful enterprise and cloud solutions. You can host it yourself or on Amazon, or on digital cloud. You can also use Odoo.com or Odoo's own hosted solution. Thus, there are a lot of different ways to host it as Odoo is very cloud friendly. Fingent extends support for deploying Odoo on web servers like AWS and other secure environments.    
Other factors that make Odoo unique
Odoo is highly customizable, completely open-source, utilizes Industry Standard Libraries, and is written in Python. The backend database is PostgreSQL which is also open source. Another important aspect is that you can build custom Odoo Applications without modifying the source code. You can easily upgrade or extend without breaking things.
Read more: A 3-day Odoo CRM implementation story!
Conclusion
The COVID-19 pandemic has taught us that going digital is no longer an option, but a necessity. Choosing the right ERP that suits your business requirements and unlocks the returns on your investment can help you get there. The modular framework has given Odoo a wide functional scope. While using Odoo, enterprises do not need to resort to 3rd party platforms or use additional bridging software to build fully integrated websites. Thus, Odoo supports the uniqueness of each business. This ability to customize every aspect of your system gives you a competitive advantage. And all this can be done at minimal cost, compared to the other ERP systems available in the market. As enterprises have to look at the eventual ROI before implementing an ERP system, Odoo shines because of its functionality, scalability, and affordability. Fingent's partnership with Odoo ensures your projects are tailored for easy adaptability. Get in touch with us to plan the next dependable Odoo application that will assist in your daily business operations.