Digital core ERP can help bring about innovations across the value chain. Companies have to get ready to compete by leveraging the digital core or be left behind. 
Take your business to the next level using digital core ERP!
Organizations commonly use Enterprise Resource Planning or ERP software to streamline their back-office functions, logistics, customer service operations, and inventory management. However, it is not agile enough to match the ever-changing requirements of a digital customer.
To establish agility within the foundation of ERP, providers worldwide are repositioning themselves to adapt to the new shift of digital core. Digital core ERPs such as SAP S/4HANA can help companies to stay relevant in today's digital economy. Odoo ERP and SAP are two of the leading core ERP vendors that help automate back-office functions and accelerate your journey to the intelligent enterprise.
Read more: Unlock the Potential of Intelligent Enterprise with SAP Leonardo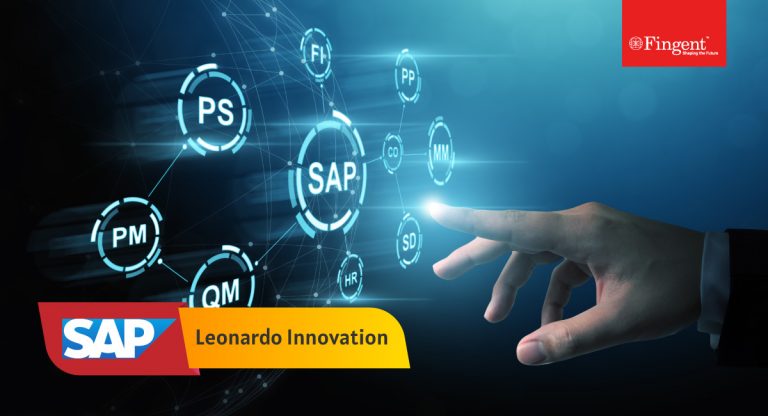 What is meant by digital core?
Simply put, the digital core includes technology platforms and applications that enable organizations to transform into digital businesses and meet the changing customer needs. Digital core ERP allows companies to overcome complexity in enterprise and resource management and drive business innovation.
It includes emerging technologies such as IoT, AI, machine learning, and advanced analytics that require businesses to adopt flexible, scalable, and cloud-based platforms. Digital core prepares data for machine learning systems, text to speech, neural networks, decision making, and other advanced applications and creates algorithms for business and IT.
The digital core will allow organizations to improve their existing business processes or develop new business models using digital transformation initiatives.
This new integrated system allows business leaders to predict, simulate, plan, and predict future business outcomes in the digital economy.
Read more: SAP S/4HANA: Transforming The CFO into a Business Value Creator and Role Model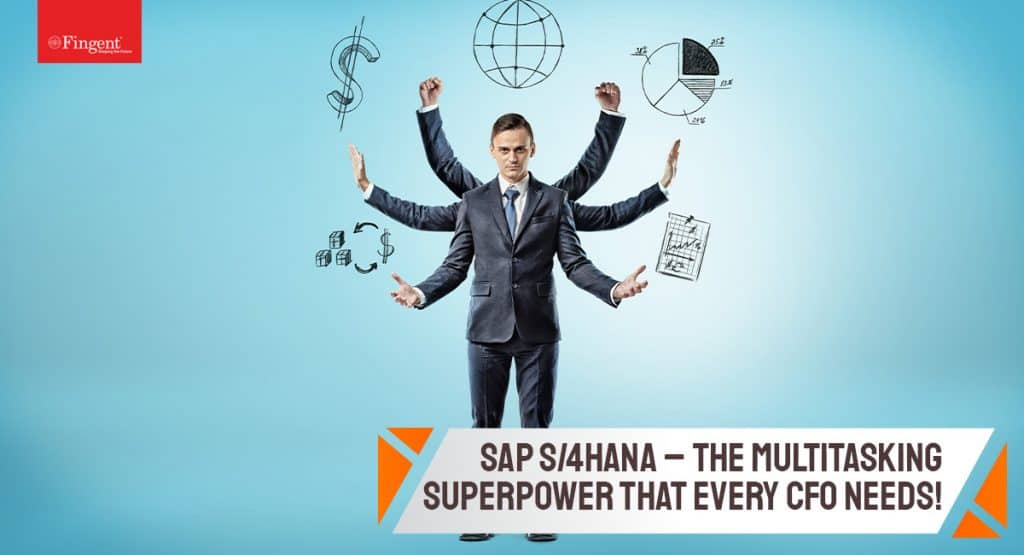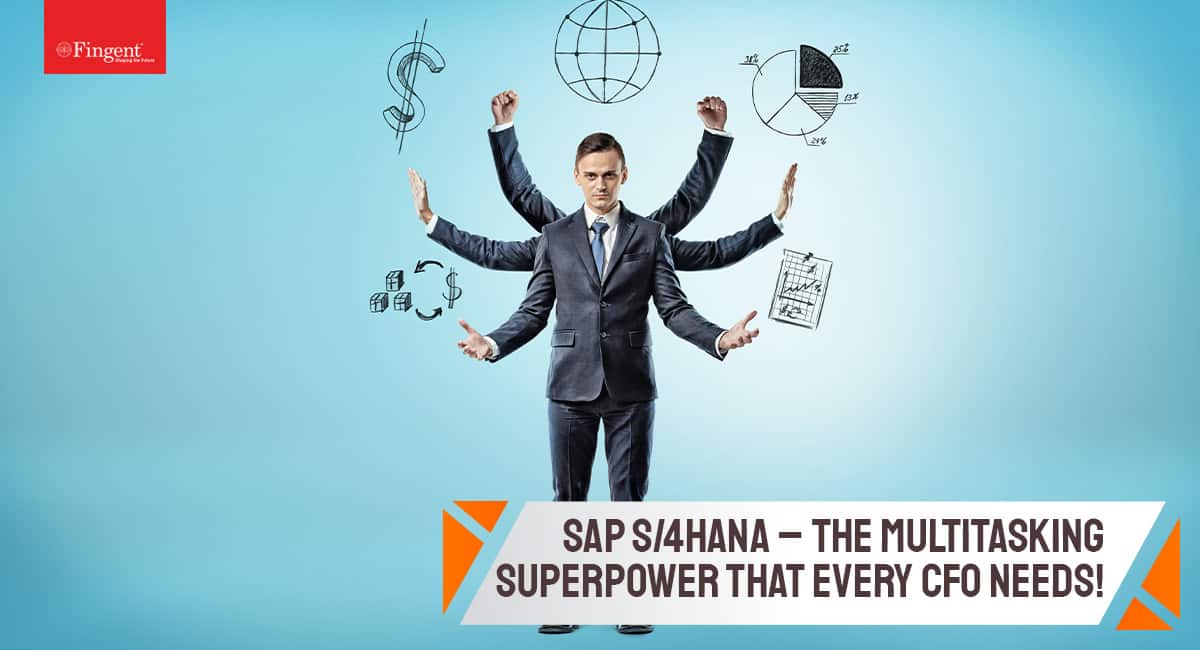 Why is digital core significant for your business?
Businesses that fail to address the changing enterprise and consumer demands due to their rigid core systems face the risk of losing the competition to their more agile counterparts.
To prevent losing business and reputation, enterprises must leverage digital core in the right way and integrate it seamlessly with their internal and external partners. In other words, enterprises must look beyond digitizing peripheral processes and align their core to meet the changing demands. It will not just eliminate manual steps and deliver agility but also provide a seamless user experience.
Examples of digital core
Finance
Finance professionals can leverage the digital core to obtain a single source of truth for finance. Finance departments have to handle reconciliations between internal and external reporting and multiple sources of truth stored in different ledgers. While traditional applications can help optimize and control functions, they cannot create a single source of truth, resulting in data accumulation by reconciling ledgers and valuations. With the digital core, businesses can eliminate reconciliation and execute seamless closing from unified data models. It also improves the allocation and closure of processes by ten times. The digital core's main advantage is that it helps simulate financials in real-time with many 'what-if' possibilities.
Read more: How Fingent Helps CFOs Gain New Insights and Reliably Enable Key Decisions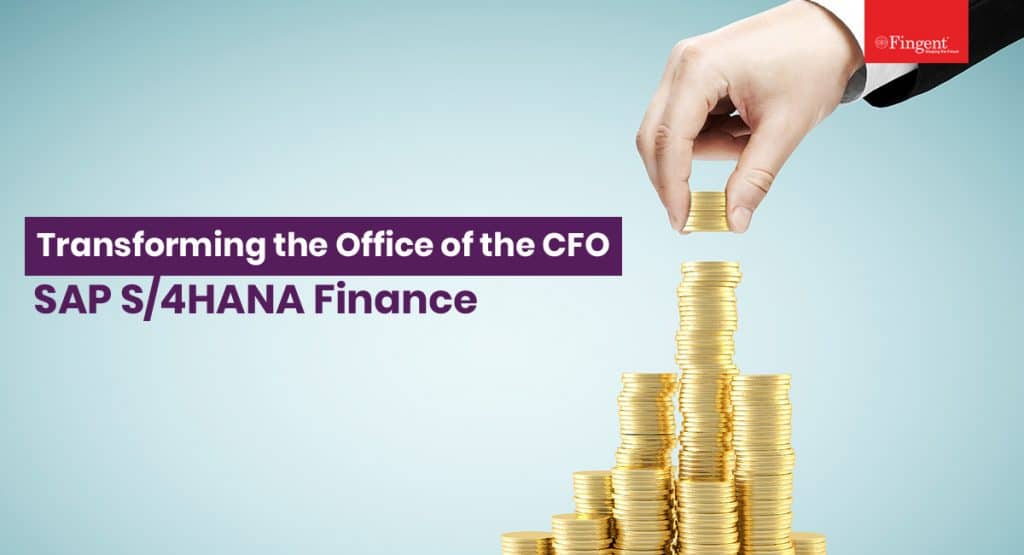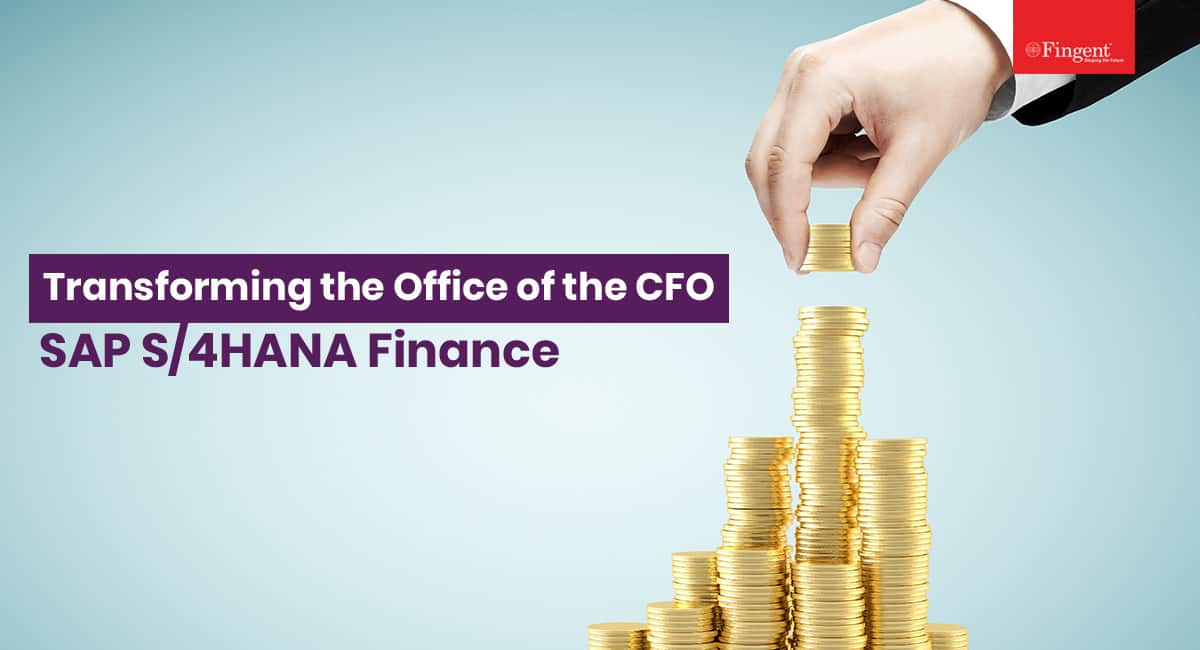 Automotive manufacturing
The digital core can provide a digital experience along the automotive manufacturing value chain. The digital core can power a connected car to offer a personalized driving experience to drivers, including services like parking and fuelling options based on real-time information. The connected vehicle captures data that can be used for predictive analysis to gain insights into driver behavior and preferences. The digital core also helps enhance manufacturing by moving from batch orders to real-time manufacturing resource planning to meet the growing demand.
What are the benefits of the digital core?
Digital core allows enterprises to integrate business process and transactional data from back-office ERP systems with a large amount of data (structured and unstructured) from different sources. Advanced analytics can be embedded in the digital core data to produce new insights, such as proposing further actions and predicting outcomes. Interestingly, many of these processes can operate automatically in near real-time.
How to prepare for digital core transformation?
Firstly, it is essential to have an all-inclusive digital strategy along with effective executive leadership. Additionally, enterprises can focus on three critical tasks:
Restructuring the organization

Transforming the organization's culture

Re-platforming their technologies
As digital core transformation will have an impact on both the core and the peripheral assets as well as technologies, the new strategy must allow them to: 
1. Push tailor-made solutions
Companies that use SAP products can move to SAP HANA products such as SAP S/4HANA and opt for the right cloud-based products to allow better agility during deployment. 
2. Establish strong collaboration with partners
Collaboration with partners will help you achieve faster time-to-market for innovations. Also, you can leverage partner innovations along with data integration to deliver value to your customers continually.
3. Enhance the business
Use business process management tools to optimize your business processes and meet customer expectations. Technologies like cognitive analytics allow businesses to identify strategies that lower their value.    
Advanced skill sets and enterprise-wide scale are required for digital core transformation, which may be challenging for most businesses. Therefore, it becomes imperative that you find an experienced and trusted partner who can support your digital core journey.
Here are a few tips for choosing the right implementation partner:
Evaluate their investments

Understand their willingness to collaborate

Gauge their implementation expertise

Look for SAP or Odoo ERP partners

Gauge their desire to embrace new products and platforms
Read more: 5 Salient Features of Odoo that Make it a Reliable ERP for Enterprises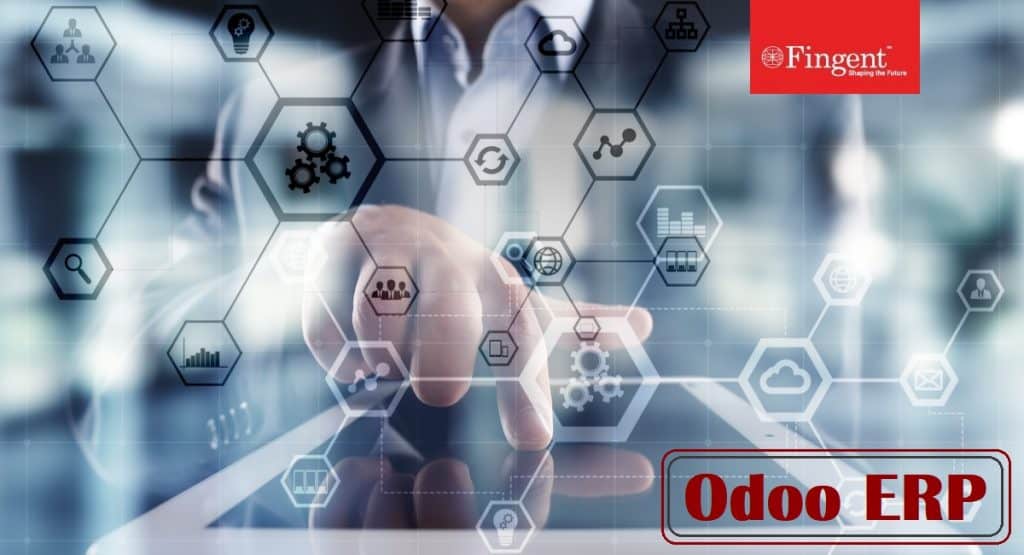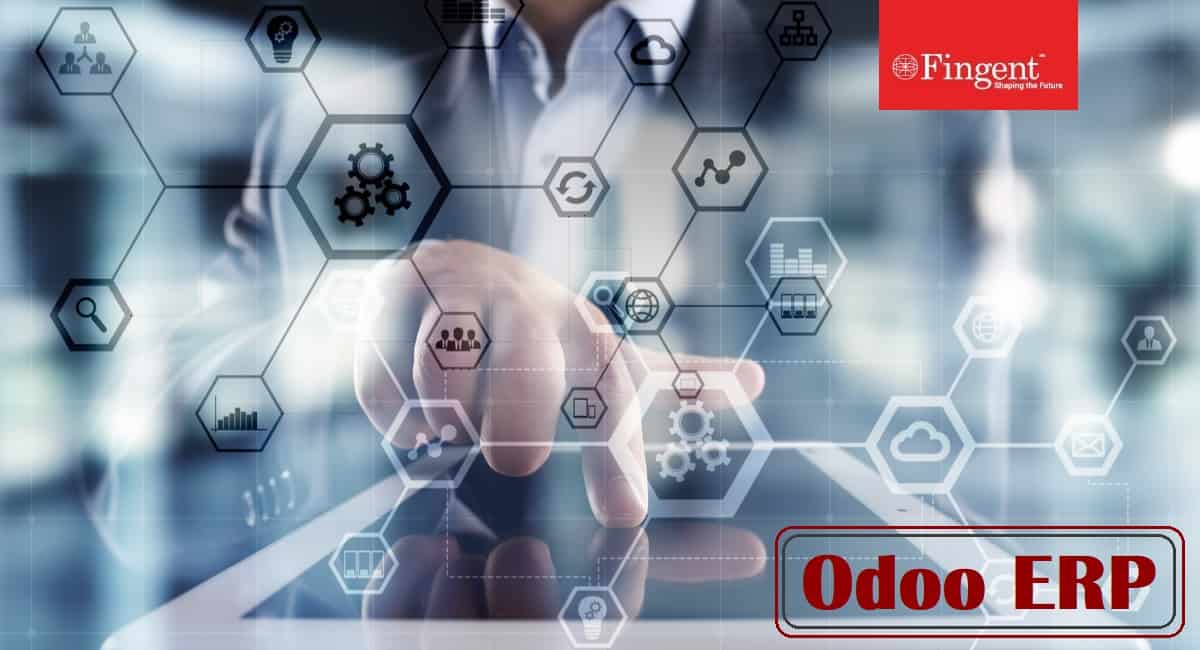 Why choose Fingent as your digital core ERP implementation partner?
Fingent offers ERP implementation and consulting services to businesses worldwide. We are an Official Partner of Odoo. Our Odoo ERP implementation and customization projects are tailored for easy adaptability. Fingent is also an SAP Silver Partner. With our expertise in cloud computing and custom ERP development and implementation, we can support you through this critical time and help stabilize your business operations and strategize for the future. Get in touch with our expert to discuss your requirements. 
How does Odoo ERP Customization Help Businesses?
In the current age of empowered consumerism, businesses should never underestimate the importance of customization in their strategy. Each company has its specific requirements, so customization has become increasingly significant to business growth in the past few years. As businesses wade through unprecedented times, customization emerges highly relevant in 2021. Enterprise systems like custom Odoo ERP solutions, in particular, witness an increasing market adoption. 
Undeniably, customized ERP software can unlock tremendous opportunities for businesses to grow and expand. However, do you feel that committing to a software vendor could mean you are relinquishing control of your business or that it might not be financially viable? If yes, we invite you to read this article and put your fears to rest as you discover the importance of Odoo ERP, especially as we approach 2021.
Read more: How Odoo ERP Simplifies Sales Management in Your Organization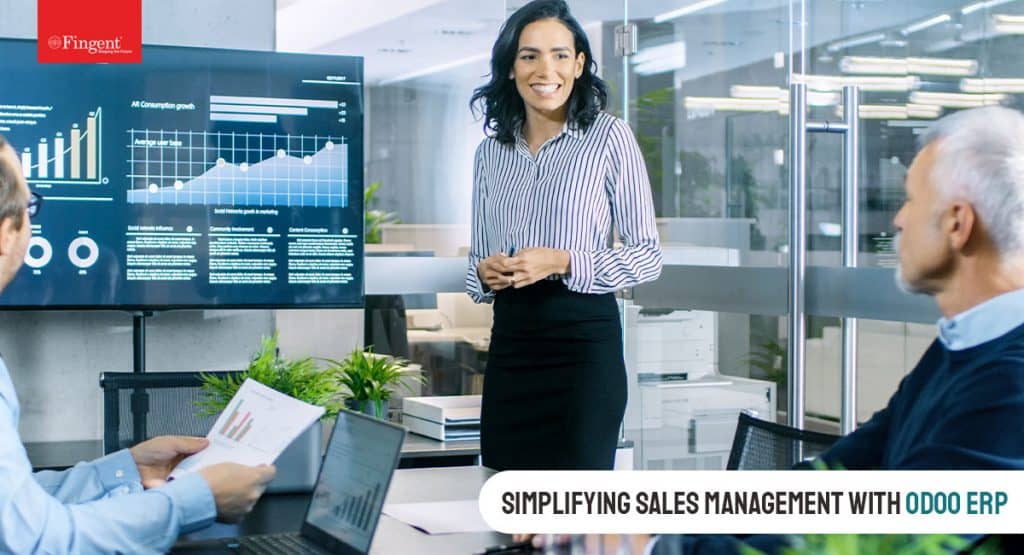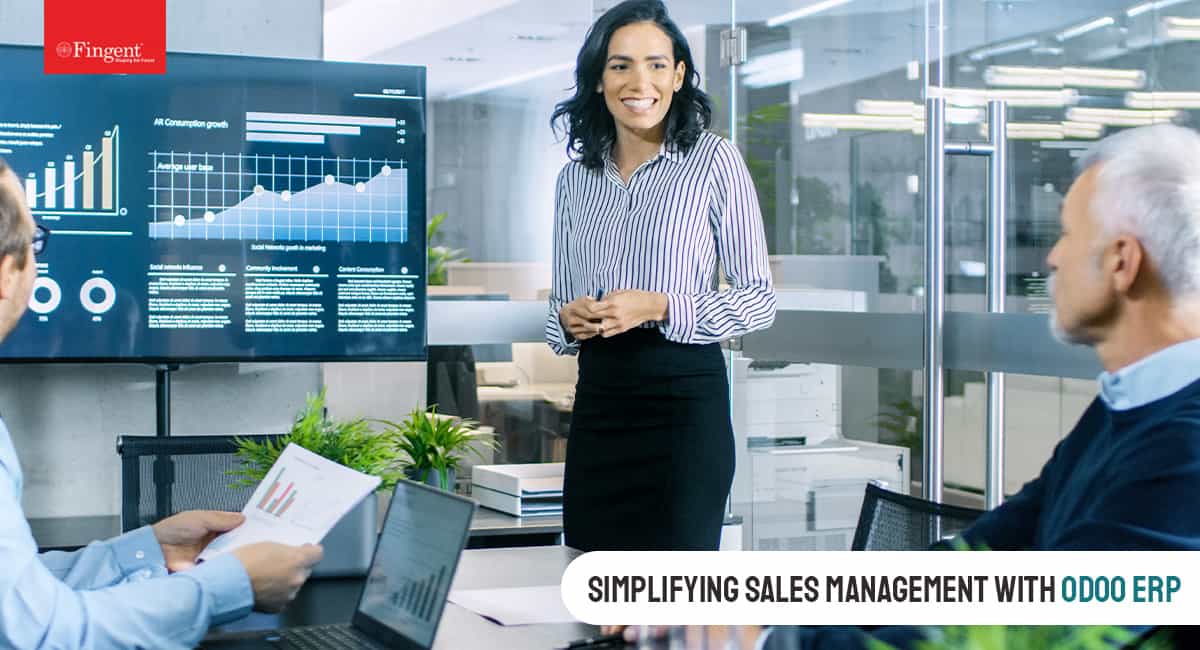 Does Your Business Need Odoo ERP Customization?
Every business has its requirements, and just because one methodology worked for a particular company, it cannot be a yardstick for all enterprises. Hence, it's crucial to customize your business software to address your specific needs. The foremost reason for having customized Odoo ERP software is that it can address your specific business requirements. It is essential for businesses to wisely use this capability and customize their Odoo ERP software for an organized workforce and a highly streamlined workflow. 
Read more: 5 Salient Features of Odoo that Make it a Reliable ERP for Enterprises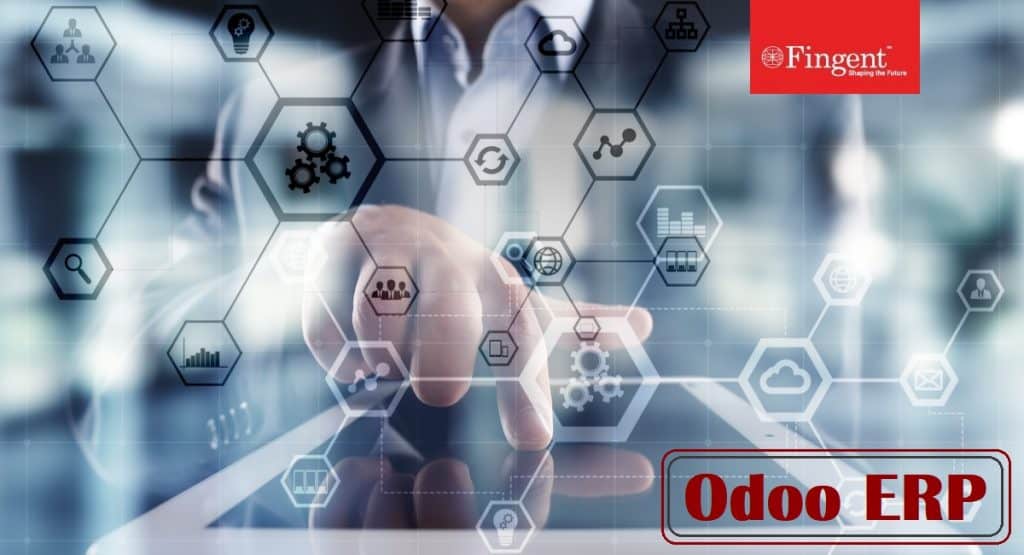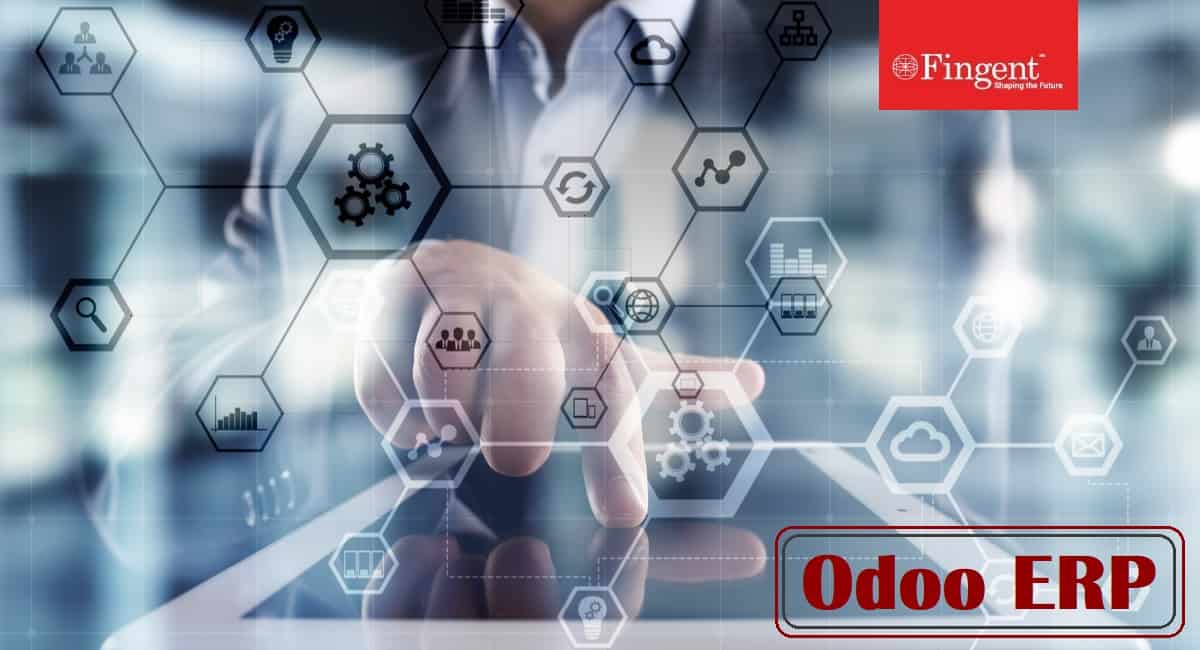 Consider a few reasons:
1. Process Extension
The productivity of any business depends on its work process and business forms. Each association has an alternative work process that may require customization to be more effective. To that end, business leaders may have to stretch out procedures to build new functionalities. In such situations, customizing Odoo ERP can improve collaborations within the work process. 
2. Increase application lifespan 
Applications are building blocks of any business process because they provide vital features and functionality while simplifying the business process. Given that, businesses cannot afford to lose applications at a critical moment. Companies thus need customized ERP solutions to increase the lifespan of business applications. 
3. Establish Unique Identity
Every business has specific objectives to accomplish, which sets them apart in the market. Online marketing activities and data reports of a business mirror its unique identity. Customization of Odoo ERP software can empower businesses to establish their unique identity despite challenging situations.
4. Mobility
With the changes brought about by the pandemic, the need for mobile ERP solutions has taken precedence. Odoo ERP customization can help organizations achieve the desired mobility.
5. Additional features
COVID-19 has redefined the way businesses function that necessitates improvements and upgrades in the business process for 2021. However, it would help if you streamlined each upgrade with the existing process. You can achieve this by incorporating additional features to improve the performance of the whole organization. Odoo ERP customization will help you include other features tailored for your specific business needs.
Read more: Fingent's new plugin facilitates the scheduling of Zoom meetings from Odoo! 
6. Increased adaptation 
The pandemic has made it evident that an unprecedented event can take you completely by surprise and change the face of your business. Quick adaptation is necessary for businesses if they are to survive and thrive. However, it can be challenging to find new ways that align with your existing business process. Business systems that are not flexible to adaption can collapse, bringing a thriving business to a grinding halt. Odoo ERP customization enables companies to achieve flexibility, empowering them to adapt quickly as the need arises.
Benefits of Odoo ERP Customization
Odoo ERP customization offers businesses increased flexibility and better control resulting in increased sales and improved customer relations. Here are four main benefits of customized Odoo ERP software:
1. Flexible
Flexibility and better control over mission-critical business functions are two of the main benefits of Odoo ERP customization. The extent of that flexibility depends on the type of customization done by the ERP development company. Since Fingent is an official partner of Odoo, our team is fully trained in Odoo ERP development. Our projects are tailored for easy adaptability. 
2. Comprehensive
Odoo ERP covers a wide range of business needs, such as financial management, warehouse management, CRM, and human resource management. It can integrate almost all aspects of a business to improve overall efficiency. 
Read more: 5 Reasons to Integrate Your E-commerce Application with Odoo ERP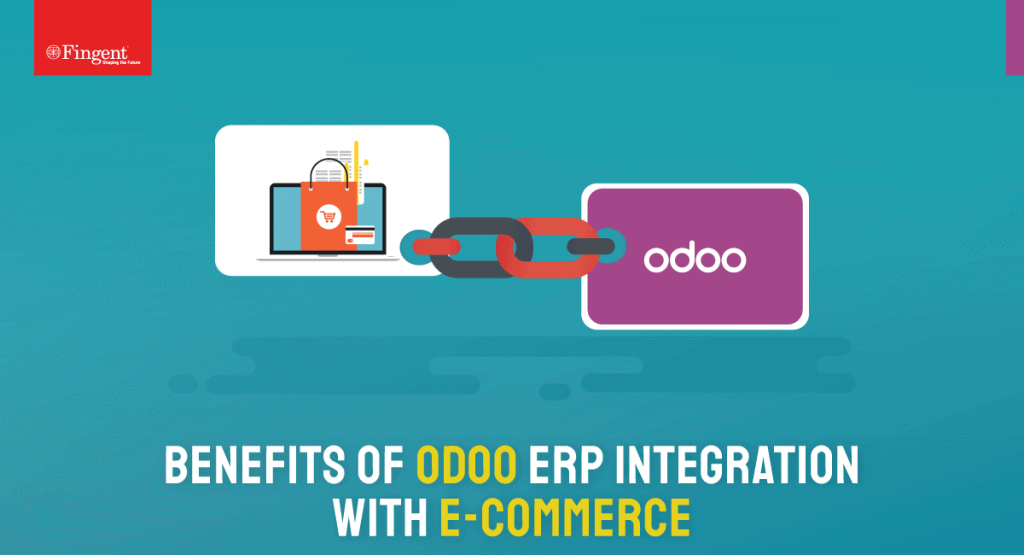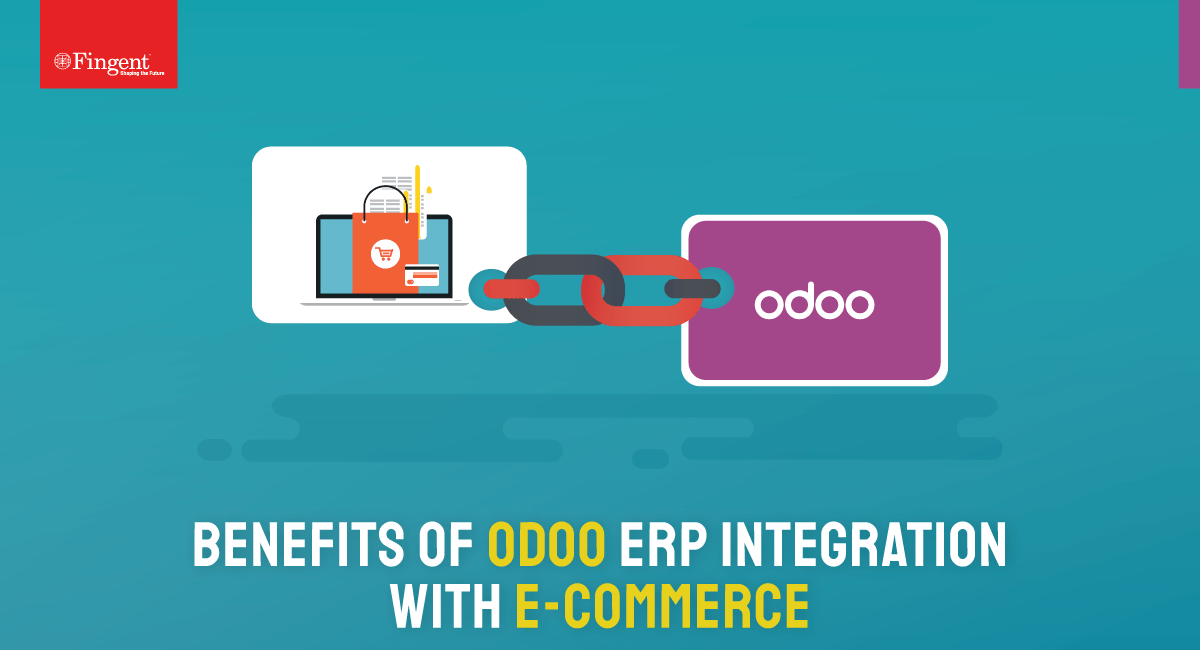 3. Offers support and allows upgrades
Customized ERP applications give you complete control over their features. It also allows you to upgrade the applications when required. At Fingent, we offer user-friendly applications that help businesses achieve their daily organization and management goals. 
4. Development time
Development time might concern enterprises that need to deploy a customized ERP solution within a given time frame. The development timeline varies from project to project, depending on the requirements and expectations of an organization. However, it is a profitable investment considering the long-term benefits.
5. Cost-effective 
There is a misunderstanding that customization of the Odoo ERP system costs a fortune or might complicate the software system's entire delivery. This has held back some businesses from investing in it. While it is true that customized ERP solutions require to be developed from scratch and tend to be more expensive than off-the-shelf systems, you must consider that the benefits and long-term savings far outweigh the cost.  
The development cost of customization depends on various factors such as the type of application, the number of features, and the time required for the development. However, Odoo offers a basic ERP system with a low-cost license fee. Hence, developing a simple enterprise application with basic features can be cost-effective in the long run. Organizations can maximize the budget on the customization of the platform. 
6. Security 
Odoo ERP is known to be secure by design. Being an open-source platform, Odoo is under constant scrutiny by its users. This ensures that it continually improves on bugs as soon as users report them. 
Easy Adaptability with Complete Control – Grab It Now 
Customization of the Odoo ERP system provides you with the functionality that your business requires. It eliminates any unnecessary features that could confuse a customer and allows you to customize the source code to suit your business needs and features. Customization can also reduce entry duplication and removes redundant fields, which enhances the efficiency of your employees. It can address your current business requirements while providing you with the opportunity to continually improve and refine your business processes as 2021 approaches with new challenges.
If you are worried that the implementation might be difficult, we want to assure you that it isn't. Fingent's Odoo implementation projects are tailored for easy adaptability and user-friendliness while ensuring that you have complete control over your processes. Give us a call, and let's get talking. 
What To Watch Out For In 2019 On ERP Market Trends
It's true that we can never bid adieu to last year's trend-setting technologies like blockchain, AI, IoT, and multi-cloud. But, neither can we not talk about the progress where technology is likely to echo around the ERP space.
According to a study by MarketWatch, "The ERP software market is expected to rise globally to $47B by 2022". Let us find out what are the possible market trends in ERP for 2019.
Drastic Rise Of The IoT Market
According to Statista's latest research, "the global IoT market will rise exponentially from $2.9 trillion in 2014 to over $7 trillion in 2020".  This leads to a situation where  ERP systems will need a new level of intelligence and automation to make platforms collect data and insights.
Earlier, only a small percentage of data were created and processed outside a traditional data center. But in the future, there will be a situation where nearly all data will be generated from outside of the data center.
IoT is expected to drive the design and deployment of many operational analytics solutions. Industries such as retail, banking, and telecommunications will also adopt operational analytics to enhance customer experience and quality.
Related Reading: Get answers to where and why should you invest in IoT.
Accelerating Transition To Cloud Computing
According to Statista Reports, "the global market revenue of public cloud services will surpass 278.3 U.S. Dollars in 2021".
The benefits of this would be greater data security, minimal dependency on hardware, speedy results, and high customer satisfaction. As per the research report by IDC, spending on cloud computing is anticipated to rise at a rate of six times the rate of the current IT spending through 2020 which upsurges at 4.5 times the IT spending rate since 2019.
Cloud concepts, Content Delivery Network (CDN), DevOps, Big Data and Artificial Intelligence, are going to be the key players in the future of Cloud Computing.
Contribution Of AI And Emerging Disruptive Technologies
The three main trends behind the huge adoption of ERP services are the integration of artificial intelligence (AI), deployment in the cloud, and improved IoT technology.
Big data analytics and the various kinds of AI, including predictive analytics, machine learning, and deep learning, form the catalysts for industries to improve customer experience.
The third wave of technology evolution is based on systems of intelligence (Cloud, IoT, AI, VR, AR). For instance, Chatbots and messaging apps are examples for a rapid expansion in the implementation and adoption of AI.
By implementing advanced solutions such as AI-based chat-bots, IoT sensors and more, businesses will streamline and thereby accelerate their functions. This can tackle productivity issues and also it is an opportunity for businesses to realize the value and utility of new disruptive technologies.
Related Reading: Watch out for the top AI trends in 2019.
ERP and SaaS – Differences In Overheads
The traditional applications based on ERP were stored on servers. This meant overheads as a result of increased hardware costs as well as costs associated with backup, recovery, and maintenance. The difference between traditional and SaaS applications is that SaaS applications are stored on cloud-based servers.
The benefits of SaaS are that these applications do not demand high maintenance costs, or rather are they expensive. The additional overhead costs that are reduced when it comes to SaaS are that they differ in terms of per-seat licensing costs as well as the total cost of ownership etc.
So, since Saas is a cloud-based model, SaaS-based applications are neither costly, neither are they difficult to maintain.
ERP transition has taken place rapidly. The new SaaS model for ERP is very flexible and useful.
Inclusion Of Social Media Channels
ERP systems in 2019 will need to be able to include direct marketing and data links across multiple social media channels to make their presence felt in the market.
HR managers frequently use social media to search for and hire new employees and also as a background check and even as performance management indicators. These changing trends in business operations are reflected in any competitive ERP platform.
The modules that address are becoming social-media savvy in 2019. This is mainly due to the high use of customer base that accounts for 2.77 billion customers (according to eMarketer research).
The other engaging trends in ERP adoption are as follows:
Focus on Business Intelligence
Organizations are trying to make forecasts with ERP software for business intelligence.
Good Integration architecture
An increasing need for ERP software system has resulted in the act of ERP consultants being shifted towards a better integration architecture for ERP software.
Two-tiered ERP is very useful for enterprises since they run in different processes at different places. These tend to match the needs of all locations with a better cost structure. It best suits when the enterprise is large.
The Personalization Advantages
Today's ERP systems are built for personalization. Some systems offer tools to help make it easy and fast in customizing the application to their needs.
Large Organizations Acquiring Small Startups
Large organizations try acquiring smaller startups in that regards. This increases ERP implementation.
Partnering With Firms That Break The Traditional Rules
With the onset of the cloud, the traditional role of technology partners will no longer be enough. Finding an ERP partner that utilizes the latest technology and analyzing how they deliver service with your needs is required for a successful business.
More focus on profit from ERP
As ERP becomes more and more successful in the market, firms blindly implement them now. They are sensitive to the return of investment.
These above trends in ERP to be witnessed in 2019 are beneficial for an organization as well as provide to business growth. ERP software is used in various fields for work and that is the reason why the demand for an  ERP software system is increasing every day.
Related Reading: Check out these tips to get your business the best out of your ERP system.
Watch out for more market trends and highlights showcased for 2019 in our latest blogs!!
Also, empower your business with trending technologies. Contact our tech-experts today!