Streamline And Enhance Your Warehouse Management Operations With SAP EWM
Worldwide, companies spend an average of €300 billion a year on warehousing, either in-house or through third-party logistics. The rise of eCommerce and the growth of global supply chains increase warehousing operations costs for enterprises. In addition, with the pandemic heightening consumers' interest in eCommerce, they expect instant delivery of products. To cater to this dynamic demand, some logistic companies increased the number of their seasonal employees. With this demand continuing to rise, it becomes imperative that warehouse management processes be optimized.
Read more: Warehousing Management System: Simplify Operations & Scale Your Business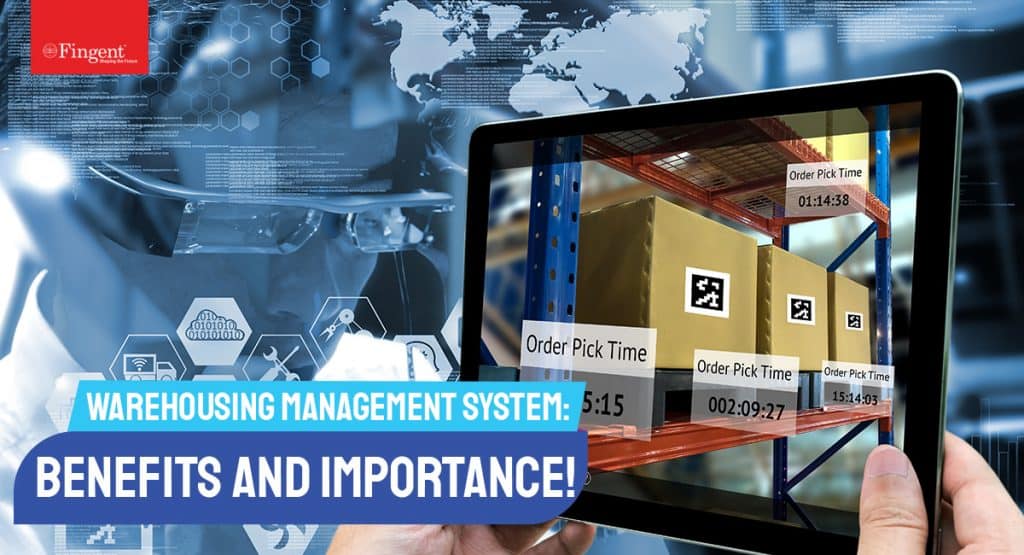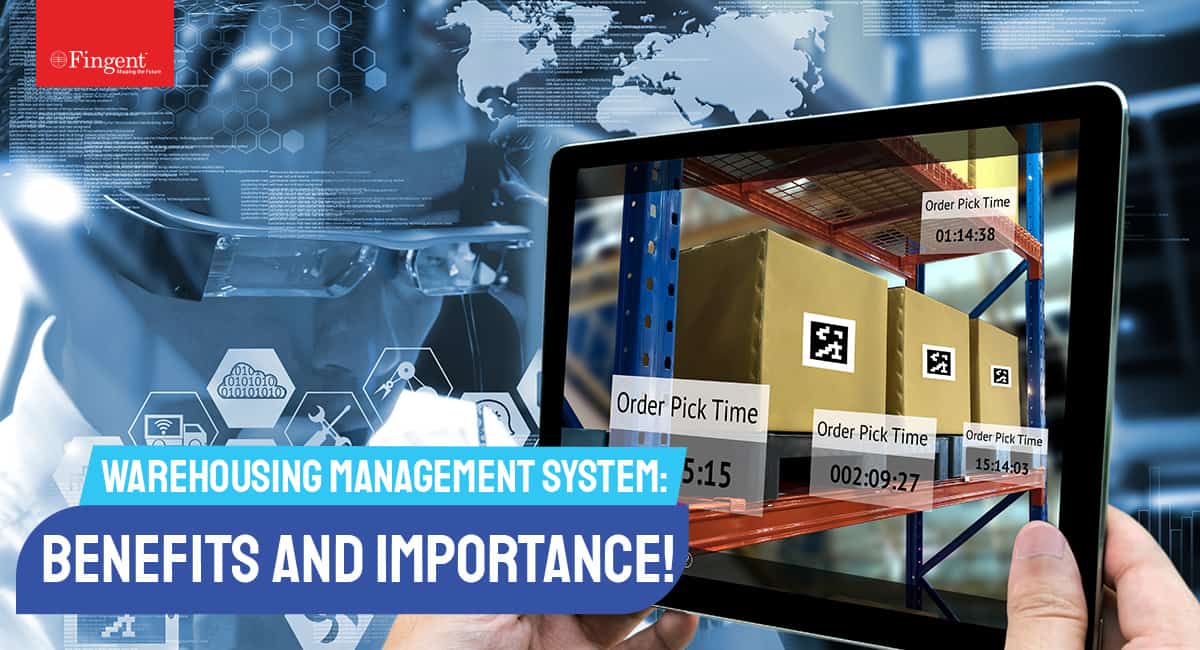 Warehouse management is currently undergoing a modern-day makeover to meet growing demands. Therefore, industry leaders must take steps to optimize warehouse management to keep pace with faster requirements and ever-increasing volumes. SAP Extended Warehouse Management (SAP EWM) streamlines, simplifies and optimizes your warehouse operations. This blog considers how SAP EWM can benefit your business.
Challenges In Supply Chain Management Today
Supply chains are at the core of business operations. Therefore, supply chain management needs to overcome several challenges that impact the bottom line of their business.
Read more: Top Challenges Faced By Logistics Management Today
Here are some challenges companies should be aware of:
1. Identifying Bottlenecks In Customer Service
Customers' demands have become extremely specific. Plus, they expect to be notified about any possible delays. Therefore, supply chain management can benefit from advanced planning and scheduling systems that can help them identify bottlenecks. This can help them prevent delays or notify the customer of a possible delay.
2. Gaining High Supply Chain Visibility
Overall production cost is affected by several factors that go unnoticed. High supply chain visibility will help the management increase the system's efficiency and eliminate wasteful steps. Such visibility can contribute to cost control.
3. Finding The Right Talent
Hiring and retaining the right talent has become increasingly difficult. Hence, it is beneficial to have a performance tracking system that allows you to gauge employee productivity and spot the right talent that could be trained effectively.
4. Ensuring On-time Delivery
Delivering goods on time is another challenge that can make you lose your customers to your competition. You can resolve these challenges with planning and scheduling software. It can help you receive and deliver the material on time.
5. Maintaining An Agile Production Plan
Lack of an agile production plan that does not reflect market changes can lead to inefficiency of production. You can remain agile by having a planning and scheduling system. This system helps you keep a tab on the effect of market changes without disrupting your current schedule. Those insights equip you to make the best decisions in response to those changes.
How SAP EWM Can Benefit Your Business
Statista forecasts the global warehouse automation market to surpass 30 billion U.S. dollars. And, Zebra warehousing vision study shows that 80% of organizations plan to invest in new technologies to be competitive. And 27% plan to utilize full automation by 2024. SAP EWM helps you capitalize on this.
Read more: How Robotics In Logistics Helps Improve Supply Chain Efficiency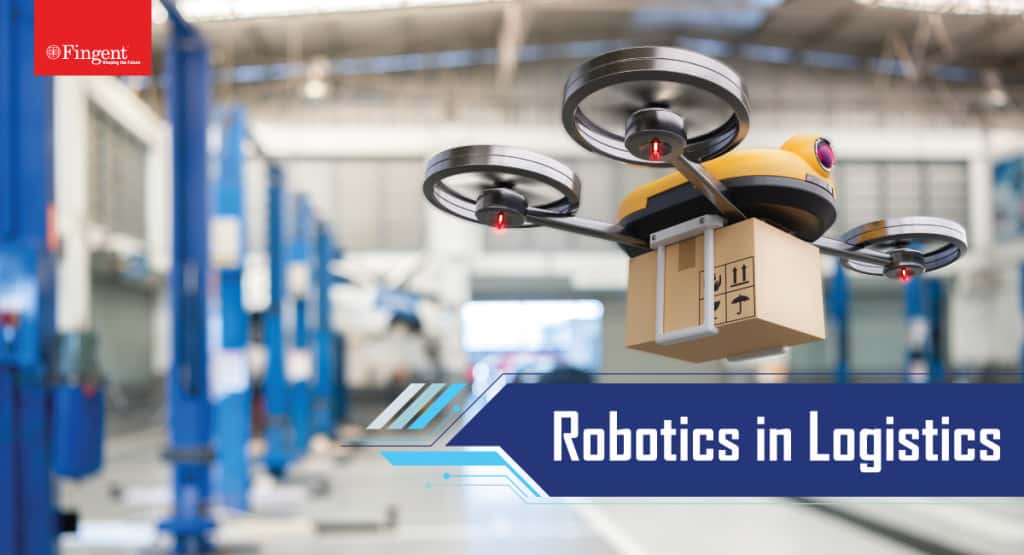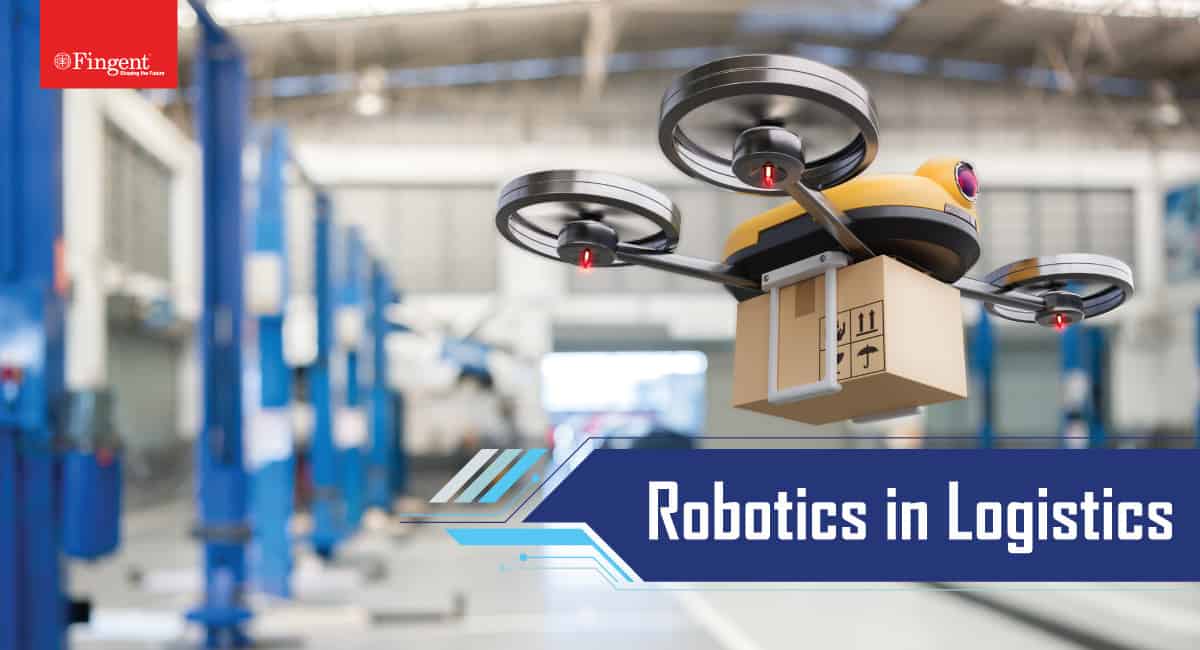 SAP Extended Warehouse Management (EWM) is fast, agile, and powerful. It is designed to future-proof current supply chain technology and help your business grow.
SAP EWM can be deployed into many business environments. It can support both simple and complex warehouse processes at the granular level. It is a high-speed system that makes supply chain management more accessible and more efficient. SAP EWM can be configured to the organization's specific needs and can be streamlined over different locations.
Here are some other ways your business can benefit from SAP EWM:
1. Optimize Task Management
In a standard warehouse, one person can be seen going to the same stock bin several times during the day. This happens when all orders that need to be picked for a day appear together, making it difficult to break them down.
You can optimize the picking process with SAP EWM. The platform uses various algorithms to employ the most efficient way to complete as many tasks as possible. This prevents pickers from wasting their time as they have to tread the same path constantly. Plus, SAP EWM's voice picking functionality enables shorter search time and minimizes errors.
Read more: How SAP Helps Realize Voice-enabled Warehouse Operations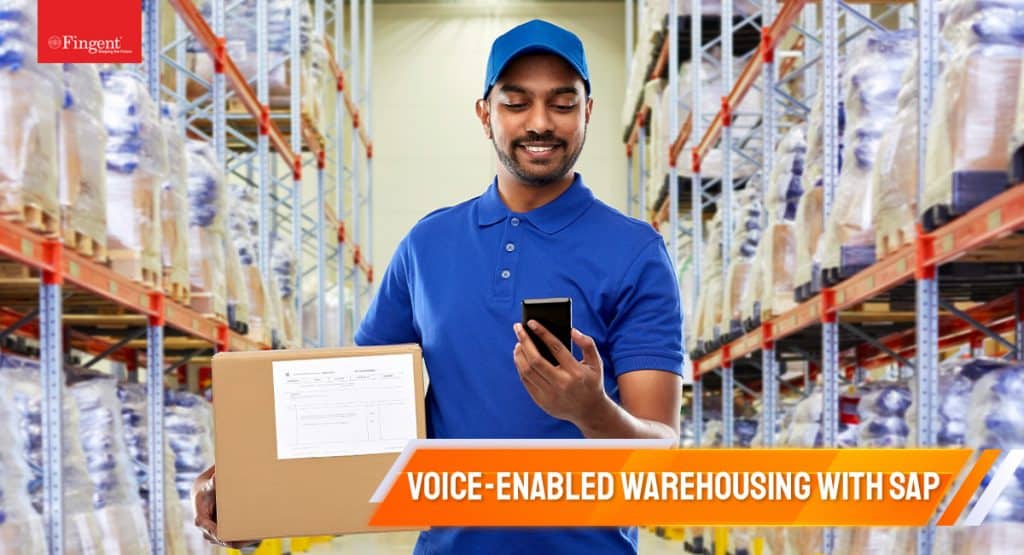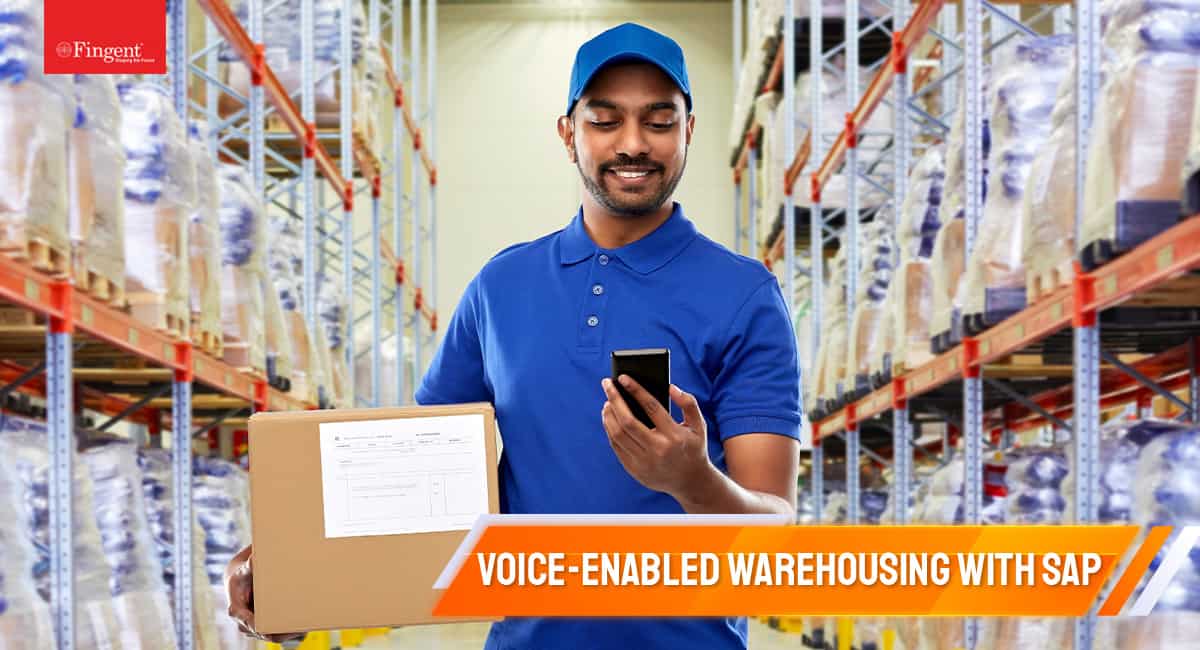 SAP EWM can easily integrate all processes to provide easy end-to-end operations management. It can take the burden off your team for outgoing shipments allowing them to tackle inevitable snags that need to be addressed.
You can link SAP EWM with your transportation management system for greater accuracy for delivery targets. It provides your company a holistic outlook alerting your team when to expect delays and other time-sensitive information.
2. Streamline Labor Management
Efficient use of time, effort, and resources can contribute to business growth. This is another point where SAP EWM can integrate with your WMS. The platform can provide structure in the workplace. With a good framework, each worker knows their location and responsibilities. Such an organized structure will help your employees enjoy more efficient task allocation.
SAP EWM generates real-time insights on workers' performance, enabling managers to offer more constructive suggestions to improve efficiency. Subsequently, your employees develop more efficient and consistent work habits.
3. Control Costs
Not following the first-in, first-out method for perishables and inefficient use of space and labor can increase wastage. SAP EWM can help reduce wastage of perishables by identifying which units need to be picked first.
SAP EWM can maximize the use of the warehouse space by optimizing the location for each pickup time. It optimizes your space and the travel path of the pickers. All this will reduce your on-hand inventory and reduce your space costs without compromising on quality.
4. Boost Customer Relationship
SAP EWM can reduce delivery lead times and order accuracy errors. This increases customer satisfaction and results in more sales. Thus, SAP EWM elevates and improves relationships with your suppliers and end customers.
Read more: Logistics Management Software – Everything You Should Know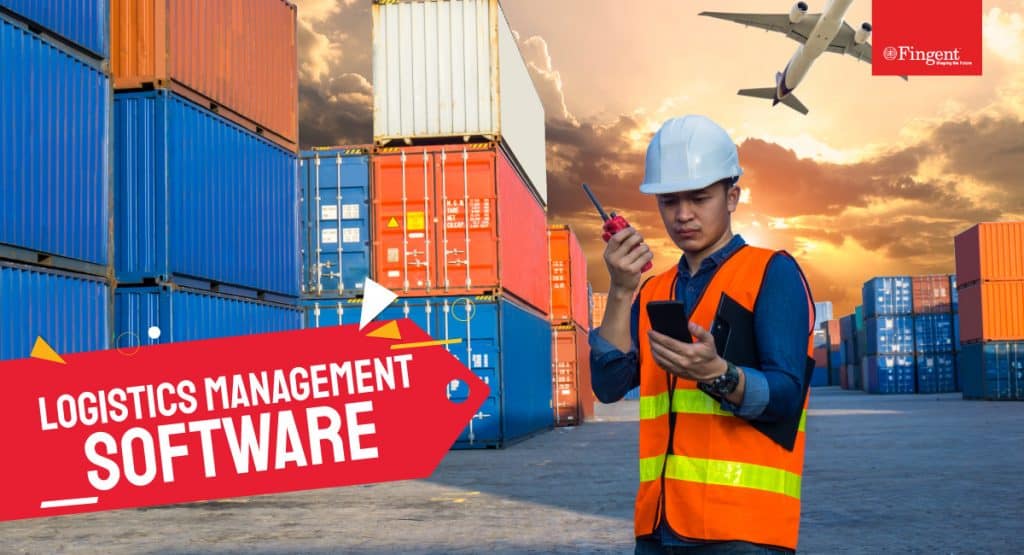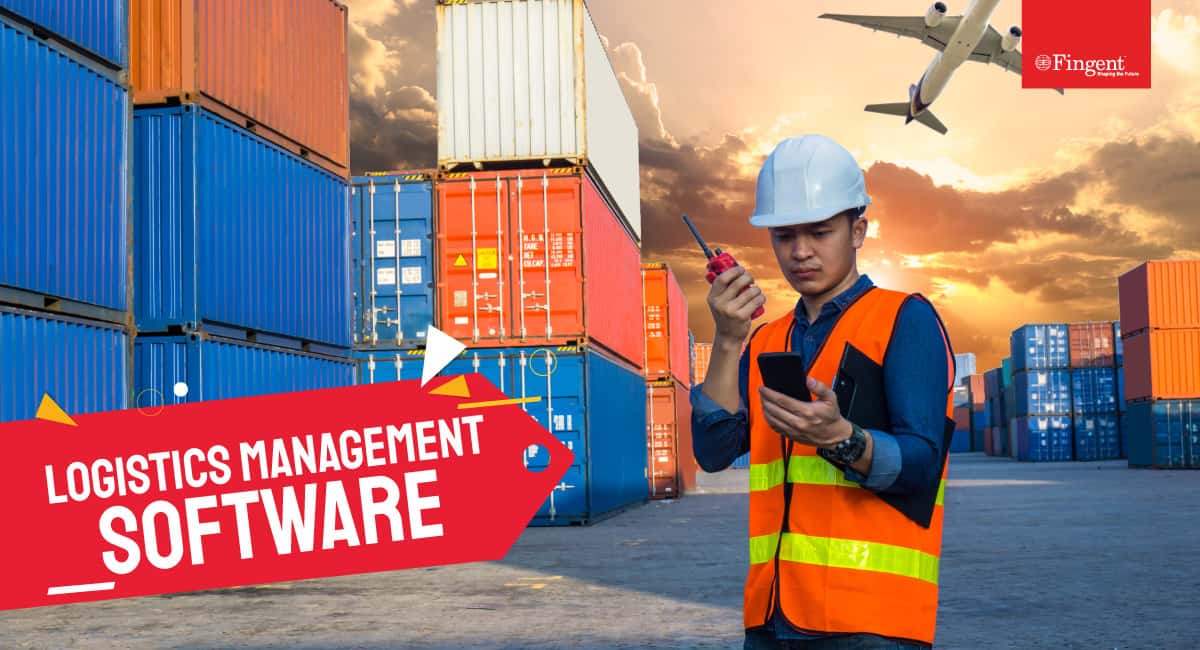 Leverage SAP EWM Capabilities With Fingent
Logistics providers must evaluate the best warehousing management solution for their specific needs. If your business is at a crossroads in choosing the best option for your warehouse operations, Fingent is here to help. Feel free to contact us to learn more about how SAP EWM can transform your business.
Fingent is a certified SAP silver partner and has assisted global businesses in successfully implementing SAP EWM. Our experts can guide and help you explore the flexibility in deploying SAP EWM and ensure it is the best fit for your specific business requirements.
Why is SAP the Go-to Solution for Managing Your Complex Business Functions
SAP is a powerful ERP solution for all kinds of enterprises and their subsidiaries. From streamlining and automating to standardizing your business, SAP for business performs numerous functions and accelerates business growth.
Systems, Applications & Products in Data Processing or SAP is one of the world's leading ERP (Enterprise Resource Planning ) software. The software consists of several integrated modules that cover virtually every aspect of modern business management. Fingent, being an SAP Silver Partner, helps you realize the full potential of the wide-ranging SAP solutions that can maximize your business performance and boost profitability.
How does SAP help businesses?
Most of the traditional business models have decentralized data management, with each department storing its operational data in the individual database(s). Decentralized data storage makes it difficult for employees from different departments to access each other's information needed to complete their tasks. Moreover, duplication of data across the departments leads to data errors and increases IT storage costs.
SAP software centralizes data management and provides multiple business functions with a single source of the truth. This enables companies to manage complex business processes efficiently, allow easy access to employees of different departments, and gain real-time insights across the organization. It helps businesses improve operational efficiency, increase productivity, boost customer experience, and eventually increase profits.
SAP for business
SAP for business offers solutions across different areas such as:
ERP and Finance

CRM and Customer Experience

Network and Spend Management

Supply Chain Management

HR and People Engagement

Business Technology Platform

Digital Transformation

Digital Supply Chain

Small and Midsize Enterprises

Experience Management

Industry Solutions

Industry 4.0

Intelligent Enterprise Solutions

Cloud solutions
SAP for business maximizes business performance by giving companies step-by-step guidance to set up their tech infrastructure. 
Here's how.
1. Wide-ranging experience
From government financial institutions to small businesses, SAP provides tech solutions to everyone. We extend our support, right from identifying your requirements to implementing and testing your SAP solutions to maintaining them once they are in place.
Read more: Why partner with an SAP AMS provider like Fingent
2. Efficiency improvement
In the past, companies were forced to repeat tasks day in and day out. Thanks to technology! The situation has changed today. Technology has provided companies with more innovative ways of doing repetitive manual tasks. From collecting large amounts of data to filling the databases, SAP offers an efficient and faster way of doing things. 
Enter SAP IRPA. This Intelligent Robotic Process Automation suite accelerates your move towards Intelligent Enterprise. With SAP IRPA, you can redirect your resources to high-value functions.
Read more: Top 7 Business Benefits of Adopting SAP Intelligent Robotic Process Automation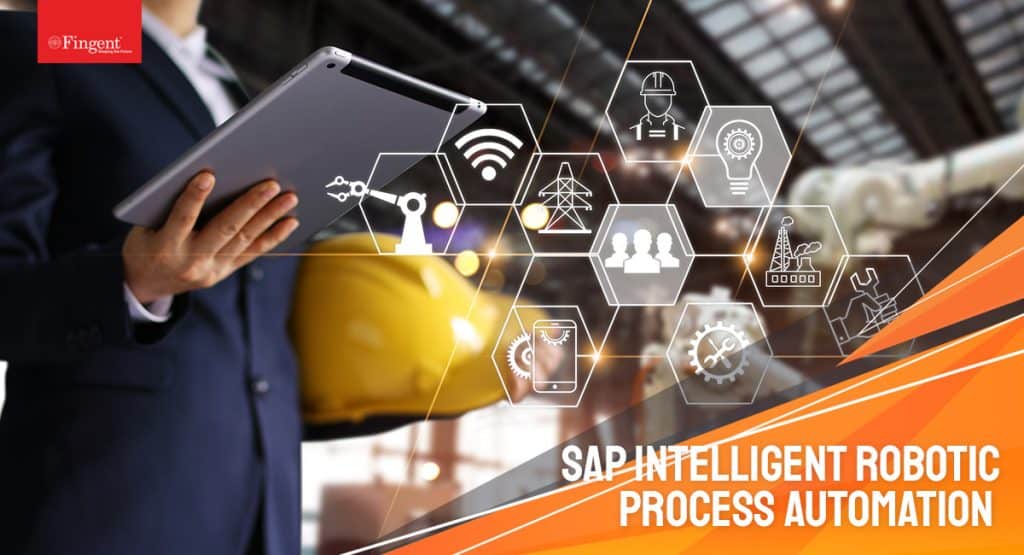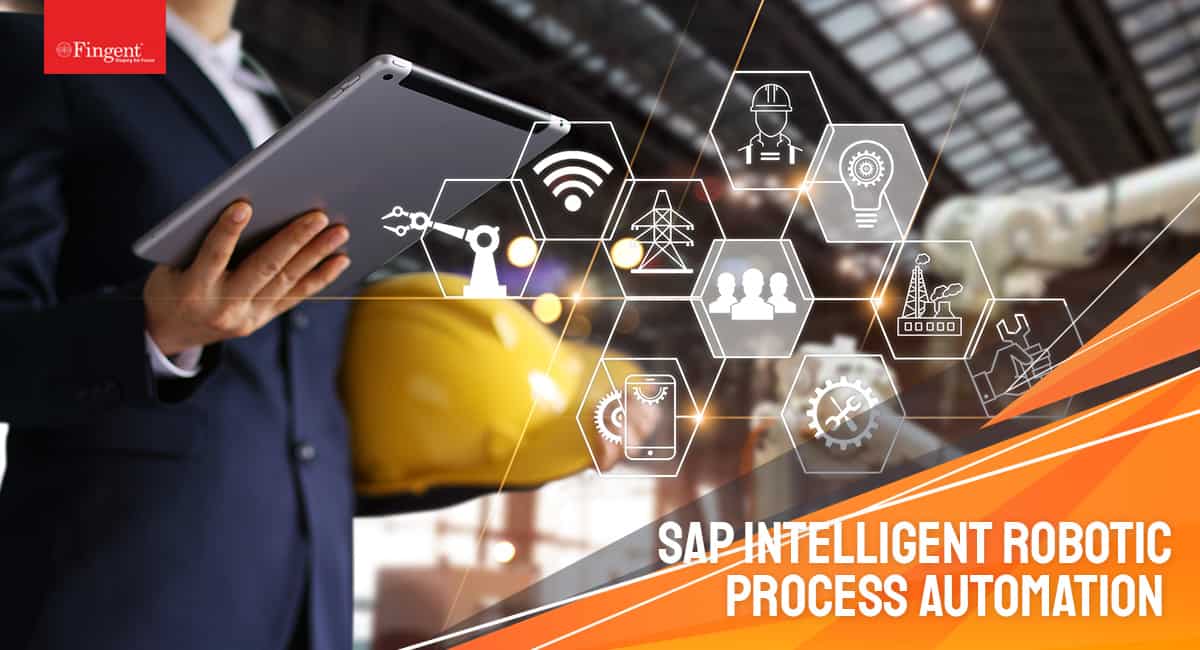 Additionally, SAP provides several options to streamline different business processes and improve efficiency throughout your organization, such as SAP S/4HANA, SAP Analytics Cloud, SAP Fiori, etc.
3. Affordability and scalability
Small businesses and start-ups face the challenge of ensuring that their technology infrastructure is scalable. It means you will have to accommodate the growth in every aspect of your business. You will have to consider fitting more data, equipment, and employees. For this, you will need a system that can accommodate growth easily without the need to make changes from the grassroots level. That is where the SAP system comes into the picture. It is designed to scale up smoothly according to your business requirements post the initial implementation.
SAP for business ensures that you never invest in resources that you don't need and instead try to derive the most out of your IT budget. 
Read more: SAP Preconfigured Solutions Boost Efficiency Among Industries
4. Enhanced predictability
As a business leader or owner, you must have access to the most accurate information related to your business so that you can plan well for your business. As SAP ERP solutions are designed to provide you with options in generating company forecasts, you can easily access the real-time facts and figures stored in the SAP system.
You can use the data, facts, and figures saved in the SAP system to prepare realistic forecasts of your business and make informed decisions.
Read more: Empowering CFOs to Derive Crucial Insights and Implement Strategic Decisions with Confidence  
5. Flexible solutions
SAP helps you achieve significant flexibility in adapting to changes in the market dynamics. Your business must adapt its functions to the changes in the market dynamics if you want your company to grow and expand.
It is well-known that user perspectives change over time, regardless of the industry. Hence, it is crucial to attain enough flexibility and provide what your target audience demands. SAP-enabled company structure will help you adapt to the changing market dynamics and cater to the industry demands.
Read more: How Organizations can Gain a Competitive Edge by Implementing Digital Core ERP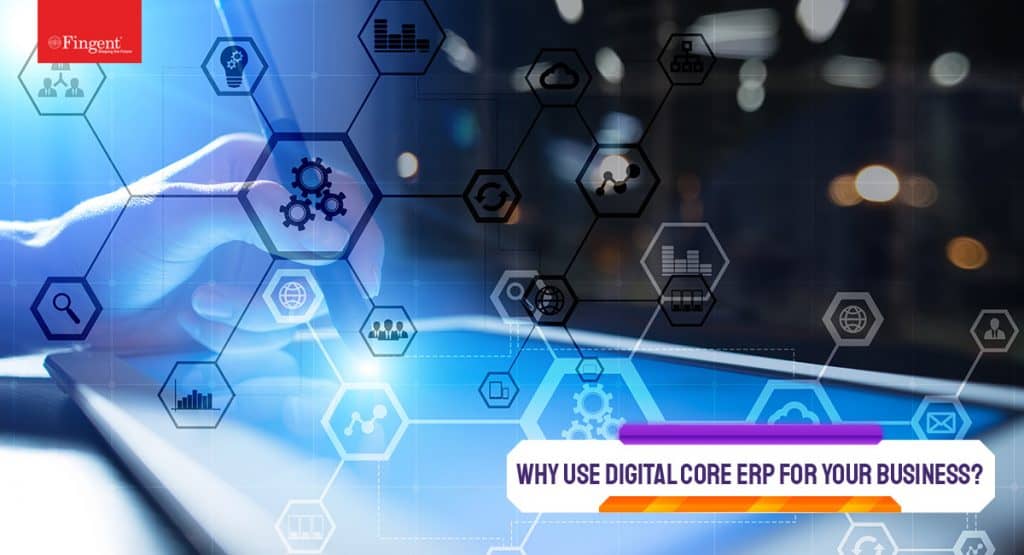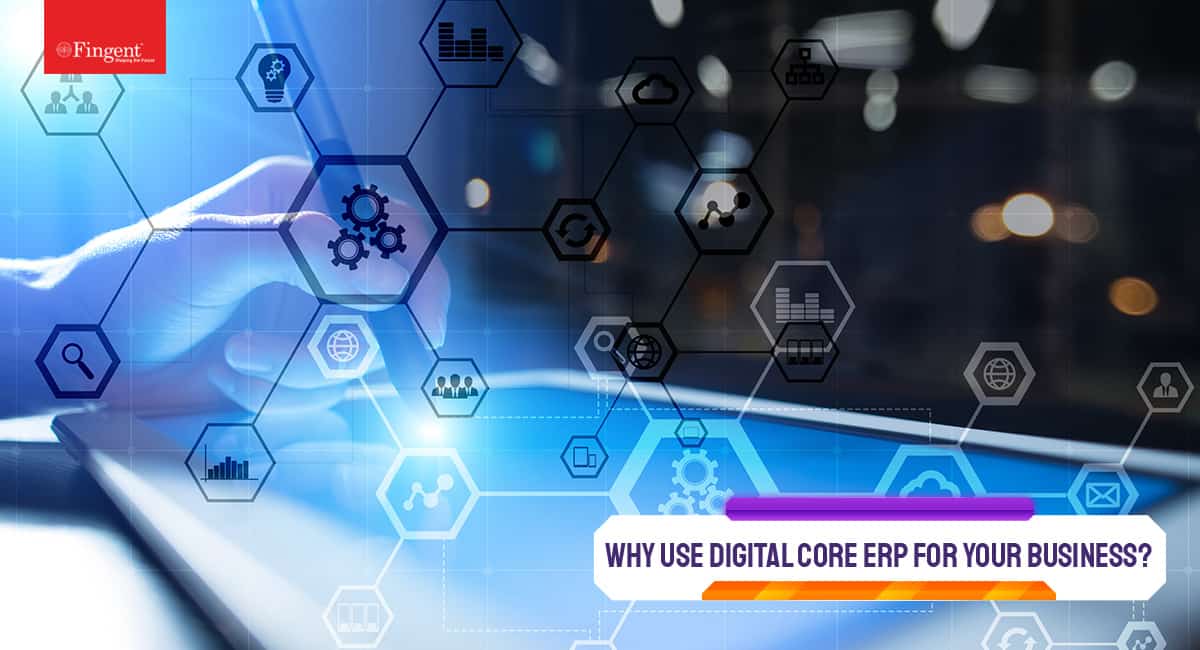 6. Smarter data management
Organizing data is one of the most crucial features of the SAP ERP system. Businesses need to store data in such a way that it could be accessed quickly and securely when required.
If you have multiple sources to feed information to your company, SAP helps you gather all the distributed data in one place and keep it organized.
With SAP, you can collect all the information in one place and keep it organized. For example, you can integrate your CRM with the SAP framework and keep all your customer-related information centralized. Fingent offers SAP HCI (HANA Cloud Integration) and PI (Process Integration) capabilities to integrate multiple independent systems/ applications required to run your business processes.
Read more: Create Intelligent Organizations with SAP Model Company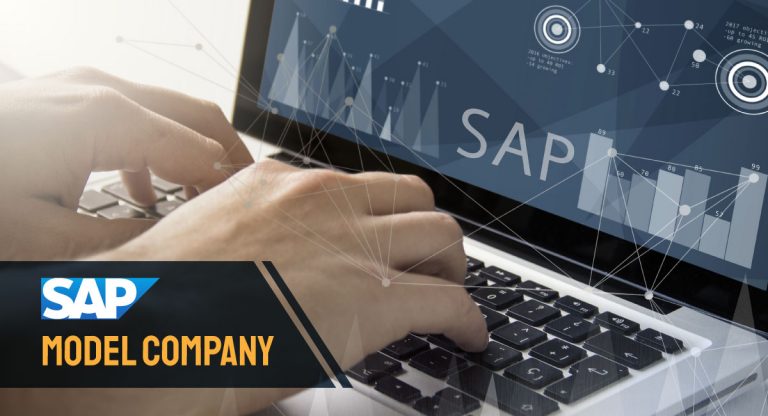 7. Improved compliance
SAP ERP offers the unique ability to track company regulations. Using SAP for business ensures that all operations comply with your company policies and the geographical regulations in the regions where you trade. The system will reject any exceptions automatically or set off an alert to notify you on time.
SAP helps you implement active cooperation among all your company departments and employees.
Enable e-Invoicing Integration
We enable e-invoicing integration for SAP users to stay compliant with GST India regulations.   
Click here to explore!
8. Cost and time savings
SAP will serve as the single source of data for all your company needs. When your employees access more accurate and up-to-date information from a single location, it will automatically reduce your organization's operational complexities and expenses. Also, regardless of where your employees are working from, connecting to your company's network will give them access to the centralized SAP system for trusted information, thereby saving a lot of time.
9. Streamlined communication
Whether it is marketing communication or company-specific communication, you can integrate SAP ERP to create compelling modes of communication. For example, you can create a more robust reputation management structure and focus on marketing strategies that help generate higher ROI.
Additionally, you can use flip books or online catalogs to create content that drives traction. If you are looking for business presentations for marketing or a professional portfolio, SAP can help you achieve a great level of finesse.
Read more: SAP Focused Industry Templates & Automation Solutions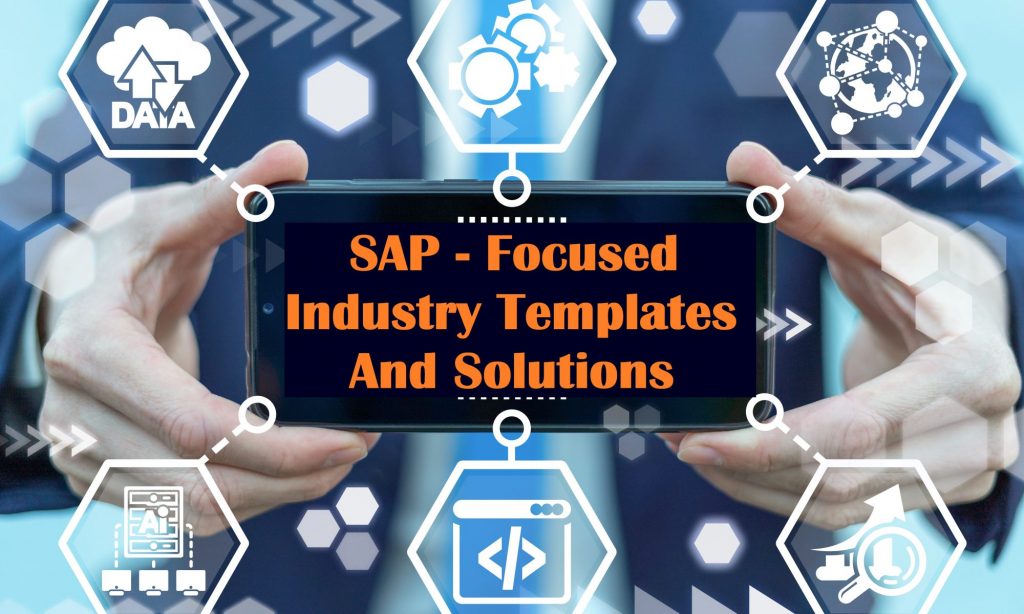 To sum up,
Apart from the benefits mentioned earlier, there are many more ways that SAP for business can add a touch of sheer magic to your business endeavors and maximize your business performance to a significant level.
At Fingent, we provide SAP implementation and customization services that will help businesses phase out old infrastructure, upgrade to the new systems efficiently, and save money. If you are ready to get your business on to this revolutionary business suite, get in touch with us. 
Choosing between SAP Business One and SAP Business ByDesign
Technology is constantly evolving to introduce better and more efficient ways of doing business. Manual and traditional spreadsheets are no longer the best way to do things. Most businesses are recognizing that technologies like ERP software are more robust when deployed over the cloud. This has got them looking for digital solutions to automate their processes. This is where SAP comes into the picture. 
Growing businesses looking to streamline their business process are turning to SAP, which offers several solutions including SAP Business One and SAP Business ByDesign. With an ever-increasing choice in the ERP market, you might wonder how you can choose from all the different offerings and what is the difference between SAP Business One and SAP Business ByDesign. This article will walk you through the differences between these solutions. It will also help business users and decision-makers choose the perfect ERP solution that fits their business needs. 
Read more: What is Business Process Expertise in SAP and Why You Need it 
Let us begin with an overview of both platforms.
Overview of SAP Business All-in-One Solution (B1)
SAP Business One has been around for many years and has been the go-to product for small businesses. It is an on-premise system built on SAP ERP application. It addresses the fundamental business software requirements of all types of industries. These solutions provide support for your business. With it, you can win a new customer, make innovative products, and reconcile your accounts. SAP Business One is proven and comprehensive with built-in industry best practices. 
Starting from production to distribution, SAP Business One (B1) promotes transparency at every step of the business. SAP B1 powers business growth by tapping into your personalized data to offer actionable insights. SAP Business One solution focuses on streamlining workflows and reducing costs. 
It helps integrate a spectrum of business processes into a single solution to optimize your business performance. SAP B1 offers modules for financial management, reporting, accounting, analytics, customer management, purchasing, inventory management, and industry-specific versioning. 
Overview of SAP Business ByDesign (ByD)
SAP Business ByDesign is cloud-based. It is designed for mid-market businesses and subsidiaries. It is perfect for those who wish to leverage the benefits of large-scale business management applications without the need for maintaining a larger IT infrastructure. SAP Business ByDesign unifies multiple business operations. It enables companies to incorporate business processes that can solve immediate problems and then add processes as required. 
SAP Business ByDesign (ByD) is delivered through a single user interface. It can deliver pre-configured software for business processes. Additionally, it can support best practices for managing customer relationships, human resources, financials, projects, procurements, and the supply chain. This cloud-based ERP solution is delivered on-demand. It is monitored, managed, and maintained by SAP experts in cloud-hosted data centers. As a result, businesses need not worry about the upgrade and maintenance of the solution. Also, this does not require an up-front capital cost. 
Read more: SAP Preconfigured Solutions Boost Efficiency Among Industries 
SAP Business One (B1) vs. SAP Business ByDesign (ByD)
While these two might seem like twin solutions, they have some important differentiating factors. Let us look at these factors so that you can determine which fits better for your business.
1. Customers 
SAP B1 typical customers include businesses that are from the manufacturing, distribution, basic retail, eCommerce, and service industries. 
SAP ByD customers range from manufacturers who create products or processes to professional service firms who are looking to automate their business processes in real-time. Other sectors include life sciences, financial services, and fintech. 
2. Size of the organization
SAP B1 is basically designed for small businesses. It has a minimum user limit. This solution is ideal for small to mid-sized organizations that need a step-up from a basic accounting solution. The sweet spot for SAP Business One is 5-50 users.
SAP ByD is best for upper mid-sized companies with a minimum number of 5 users. It suits businesses that are looking to scale as well as the enterprise subsidiaries. The sweet spot for SAP ByD is 20-1500 users or more. 
3. Features 
SAP B1 offers a lean set of modules that make up the core of ERP. It streamlines business processes end-to-end and is deployed on-site and runs on Windows OS. SAP B1 allows companies to add custom functionality. Users can manage sales, inventory, finances, production, and services. Companies can also use it for procurement, CRM, basic project systems, dashboards, embedded analytics, and basic multi-company functionality. 
Read more: Tackling healthcare data challenges with SAP Analytics
In addition to all the features of SAP B1, SAP ByD offers multi-level bills of material, which makes it easy to manage project systems and allows you to incorporate multiple companies under a single instance. SAP ByD also offers a mobile app, travel expense fields, timesheet integration, and a built-in workflow to assist your employees to stay on task.  SAP ByD streamlines business operations such as transactions, ordering, and logistics from end to end in real-time. It facilitates interactions between various departments and between enterprise branches. 
SAP ByD enables you to customize your package to include the features your company needs. It facilitates real-time interactions. That means you can check your inventory and orders whenever you need it. This solution can be implemented in a matter of a few weeks.
4. Budget
The implementation target budget of SAP B1 ranges between $40k (simple) to $200k (complex) with the total package costing up to $1,700 for limited users and $3,700 for professional users. Apart from the cost of implementation, companies will have to spend money on the software license, hardware, IT support, security, and infrastructure. A company's deployment options determine if their hardware and support requirements should be assigned to a cloud solution provider. 
The implementation target budget of SAP ByD ranges between $50k (simple) to $200k (complex) with the average user cost at $80/mth/user. Apart from the implementation cost, clients are expected to pay for an annual subscription fee and any other optional technical support. 
5. Deployment 
SAP B1 is an on-premise application that is also available in the intranet cloud. However, it is not a complete SaaS application. Certain features such as Microsoft Outlook will work only through the Microsoft Outlook Integration add-On for SAP Business One. 
SAP ByD is completely cloud-based and so it can help companies connect every function across their business. 
6. Security 
Since SAP B1 is hosted on-premise data center, the client is responsible for security. Because the data does not have to travel via cloud, it may be less vulnerable to remote hacking. However, it is more susceptible to a physical attack or espionage on your premises. It is not as safe and secure as SAP's data centers.
Since it is a Saas system, the responsibility of security rests on the vendor. SAP ByD is hosted in a highly secured data center. It has the best data security centers with excellent security measures including advanced encryption standards and bulletproofing. 
7. Implementation 
SAP B1 does not support multi-company implementation. It is not possible to have an entity-specific data or entity-specific chart of accounts. 
Whereas SAP ByD can maintain organizational structure, run subsidiaries and overseas branches with a single system. It is possible to have entity-specific charts of accounts. 
8. Integrations
SAP B1 can be integrated with anything. However, it requires expertise and additional cost to do so. For an intercompany functionality, you will need an add-on. This means users will have to switch databases when they access information from another legal entity. 
SAP ByD is a unique solution that offers over 200 pre-built integrations. It is a real multi-company solution. With intercompany capability built-in, SAP ByD can facilitate single-sign-on to offer visibility across various legal entities. 
9. Industries
Manufacturing, trading, retail, distribution, eCommerce, and service industries are best suited for SAP B1.
SAP ByD fits companies that are involved in distribution, manufacturing, construction, software, IT, consulting, pharmaceuticals, chemical, medical and service industries. 
Read more: SAP Focused Industry Templates & Automation Solutions 
10. Financials 
SAP B1 does not allow multiple account charts for one company and neither does it allow linking them with accounting charts. This solution lets you create just one posting period for one company. It does not offer different methods of revenue recognition. Though this version has built-in analytics, not all options are available. In purchasing, SAP B1 provides a direct invoice after receiving goods from the vendor. However, since it does not save the information of that invoice, there is no way you can resolve any discrepancies that occur at a later period. 
SAP ByD allows multiple accounting charts for one company and you can link them with financial books and transactions. This solution lets you have different financial periods for different financial books. Additionally, you can generate financial reports based on these periods. SAP ByD supports different accrual methods for different sales documents. This version offers built-in analytics such as margin information from sales. In purchasing, SAP ByD provides an invoice receipt concept to confirm the invoice from the vendor. That invoice is then saved in the system before booking the final voice. This allows companies to resolve any discrepancies that arise at a later point. 
Read more: Business Continuity Planning with SAP 
What is the verdict?
SAP B1 and SAP ByD are two excellent and well thought out solutions. As discussed, they have a few differentiating factors that can help you choose between them. The best solution for you depends on the size, structure, and growth potential of your organization. A business with a simplified management structure and a more limited growth plan is better suited for the SAP B1 platform. However, a business that is on an accelerated growth plan with multiple operating subsidiaries would better suit SAP ByD. This is because it has the ability to expand quickly with greater functionality and capability. 
We enable e-invoicing integration for SAP users to stay compliant with GST India regulations. Click here to explore
Regardless of whichever solution you chose, ensure to test your ERP system before you go live. Even after you go live, you can continue to optimize the technology's features. We offer customized SAP solutions ranging from core ERP to innovative and intelligent solutions such as SAP S/4 HANA, SAP Leonardo, SAP Analytics Cloud, SAP Customer Experience, and more. 
Fingent can help you make the right choice as well as implement it seamlessly for your business. Get in touch with us and let's get the conversation started.