How can companies ensure cloud security amid cyber threats and malicious online activities?  
The explosion of the cloud has changed the face of the business process as we know it. Nearly 90% of companies rely on the cloud. And yet, there has been some skepticism around cloud security. With recent breaches and technological attacks, maintaining cloud security has become the foremost concern for businesses worldwide. 
Security experts at Fingent understand your concern, and so we have put together this blog about the importance of cloud security and the best practices which will ensure that you are secure on the cloud. 
Why is cloud security important?
According to a report by Cisco, cloud data centers process 94% of all workloads. Despite the popularity attained by cloud technology, most of these companies are skeptical about cloud security. There is a reason for this. Statista reports the number of data breaches in the U.S alone increased to 156 million in 2020. It has also been reported that hackers attack every 39 seconds. This can be fatal to businesses in the following ways:
1. Managing remote work
Remote work lets you hire talent from across the globe. However, this arrangement entails inherent security risks. Using personal devices may expose your data to malware and phishing attacks. If a malicious virus enters through them into your cloud system, the damage done could cut your company off at its knees.
Read more: Why It's Time to Embrace Cloud and Mobility Trends To Recession-Proof Your Business?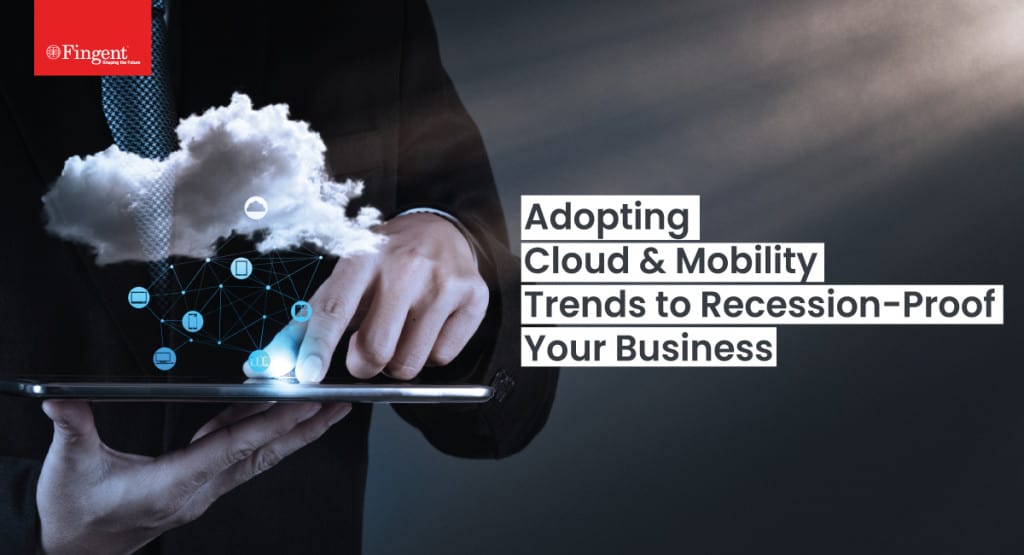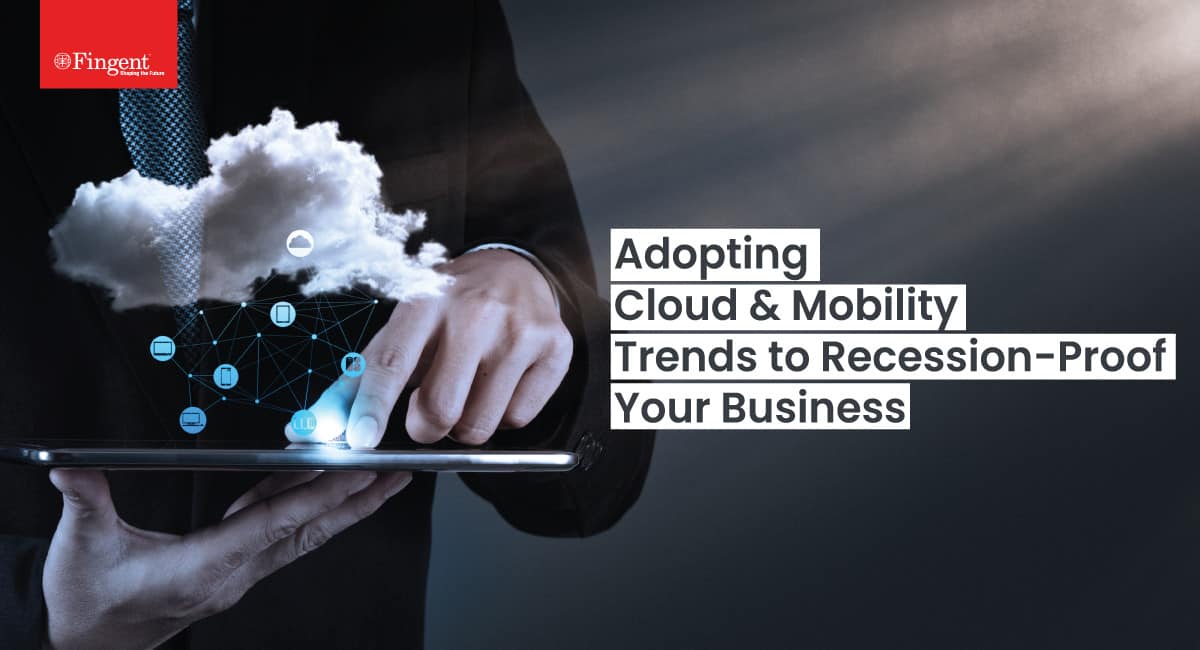 2. Security breaches 
If your company chooses to run your application on a public or hybrid cloud, you are entrusting a third-party to take care of your data. This means you no longer have any control over data security. So it is critical to stay on top of things and ensure that your cloud computing provider is serious about this responsibility. Even when you know your provider will ensure top-tier security, it is your responsibility to verify that your data is secure as a client.
3. Comply with regulations
Data protection standards were put together to ensure the integrity and security of customer data. When you store your customer data on the cloud, it is your responsibility to keep it secure, especially if your organization belongs to a highly regulated industry like finance, insurance, banking, or legal. A data breach will destroy your reputation and brand because external parties will hold you accountable.
4. Build access levels
Unintentional leaks of data will compromise your business integrity and give your competition a leg up. Limiting data access only to those employees who need it can prevent errors that lead to data leaks.
5. Disaster recovery
Disasters such as flooding or fire can strike without warning. Unless your data is secured and protected, you could lose all your data. This may undermine customers' confidence in your organization, delivering a death blow to your otherwise successful business. 
Read more: How Secure is Your Business in a Multi-Cloud Environment

Best practices to ensure cloud security
Carefully choose a trusted provider
Review your cloud security contracts and SLAs
Understand your partnership of shared responsibility
Control employee access
Secure user endpoints
Maintain visibility of your cloud services
Implement a strong password security policy
Highest levels of encryption
"Cloud computing is a challenge to security, but one that can be overcome" – Whitfield Diffie, an American cryptographer.
True to Whitfield Diffie's words, cloud security measures can be taken to encrypt the system that will help achieve adequate cloud security.
1. Carefully choose a trusted provider
Partnering with a trusted provider is the foundation for cloud security. Choose a partner who delivers the best in-built security protocols and follows industry best practices' highest levels. You need to ensure that you confirm their security compliance and certifications. 
Learn more: Take a look at how InfinCE, an infinite cloud platform, ensures secured work-collaboration within an organization and helps enhance company efficiency & growth!
2. Review your cloud security contracts and SLAs
In an event, SLAs and contracts are the only guarantees of service and course of assistance. 62.7% of cloud providers do not specify that customer data is owned by the customer, creating a legal grey area. Read through the terms and conditions, annexes, and appendices to ensure who owns the data and what happens if you terminate the services. Also, seek clarity on visibility into any security events and responses.
3. Understand your partnership of shared responsibility 
When you tie-up with a cloud service provider, you enter into a partnership of shared responsibility for security implementation. Understanding the shared responsibility involves discovering which security tasks you will handle and which your provider will handle. It is important to ensure transparency and clarity in your partnership of shared responsibility.
4. Control employee access
Implementing strict control of user access through policies will help you manage employees who attempt to access your Cloud services. Cloud security best practice starts from a place of zero trust. Afford user access to data and systems only to those who require it. To avoid confusion and complexity, create well-defined groups with assigned roles. This will allow you to add users directly to the group rather than customizing access for each employee.
5. Secure user endpoints
Since most of your users access your cloud services through web browsers, it is crucial to introduce advanced client-side security to keep it protected from exploits. Implementing endpoint security solutions that include firewalls, antivirus, intrusion detection tools, and more will help to protect your end-user devices. 
6. Maintain visibility of your cloud services
Remember, you cannot secure something that you cannot see. Using multiple cloud services across various providers and geographies can create blind spots in your cloud environment. Make sure you implement a cloud security solution that provides visibility of your entire ecosystem. You can then implement granular security policies to mitigate a wide range of security risks. 
7. Implement a strong password security policy
Strong password security may sound basic, but it is an important element in preventing unauthorized access. Have a strong and strict password policy. To defend against most brute force attacks, enforce a rule that users update their password every three months. You may also implement multi-factor authentication. This would require a user to add two or more pieces of evidence to authenticate his/her identity allowing you to trust your users while ensuring that they are authorized users. 
8. Highest levels of encryption 
Your data may get exposed to increased risk while sending it back and forth between your network and the cloud service. You must consider using your own encryption solutions for data, both in transit and at rest. Encryption keys will help you maintain complete control over your data. 
Read more: 6 Proven Ways for Businesses to Combat Cloud Security Risks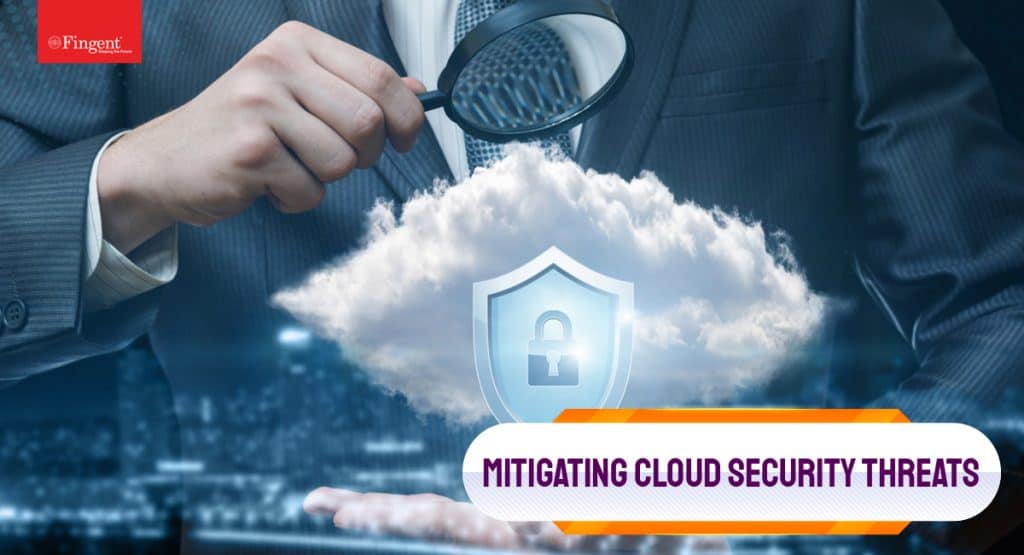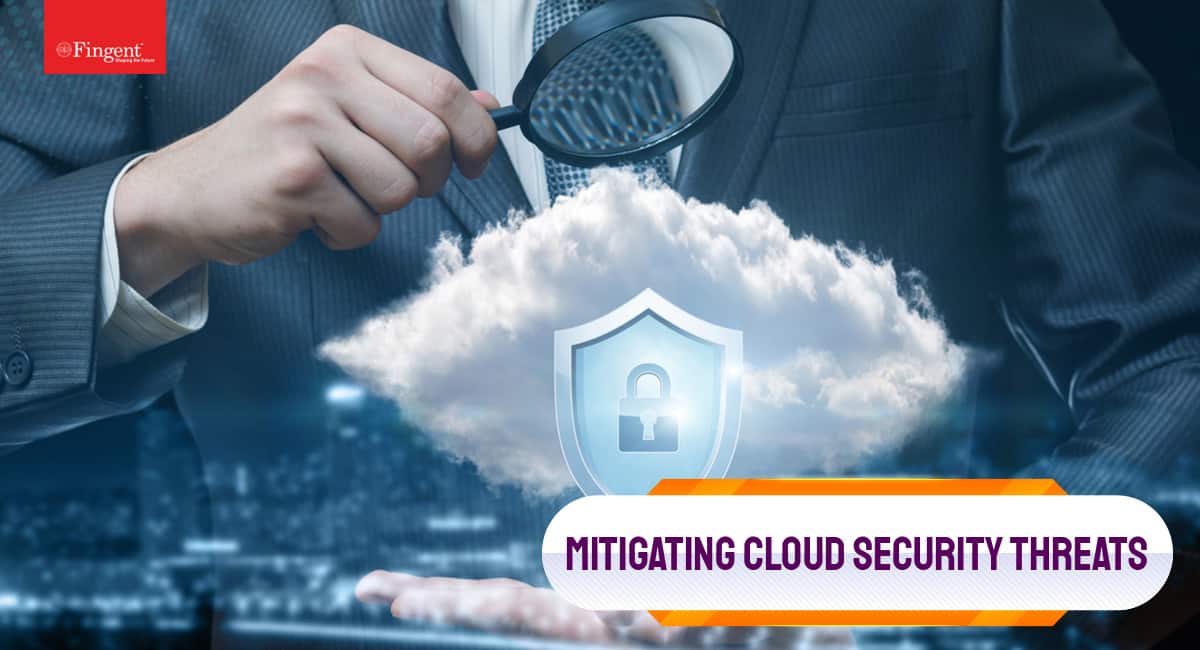 Don't wait till it's too late!
You never know when a stealthy hacker could attack your business and make you go under. All organizations, independent of their size, can benefit from these best practices and improve their cloud usage security. 
At Fingent, our experts go above and beyond to ensure that your business is hacker-proof and secure. If you need to discuss cloud security options, do not put it on the back burner! It could creep up on you and set your whole business afire, ruining your competitive edge and spelling doom for the future. Call our experts and discuss your options today. 
Stay up to date
on whats new
How AI is transforming businesses worldwide
Post the PC and the dot-com revolution, the world is witnessing another significant disruption- Artificial Intelligence.
Businesses that implement AI applications will have better access to data across multiple functionalities such as customer relationship management, enterprise resource management, fraud detection, finance, people operations, IT management, and other crucial segments. AI helps businesses find solutions to complex problems in a more human-like way and automate processes. Organizations can redirect their resources towards more creative aspects such as brainstorming, innovating, and researching.
The COVID-19 pandemic required solutions in days, not weeks or months, and business leaders needed to act quickly. AI-based techniques and advanced analytics are helping organizations augment decision making during crises like the coronavirus. While machine learning models were a great choice, developing machine learning models or advanced analytical models would take around four-eight weeks. So, the pandemic accelerated the demand for developing minimum viable AI models quickly.
Despite the many naysayers who believe robots will take over human jobs in the future, AI is already revealing itself as more of an enabler than a disruptor. Here are nine examples of artificial intelligence transforming business.
Read more: How Will Artificial Intelligence Transform The World By 2030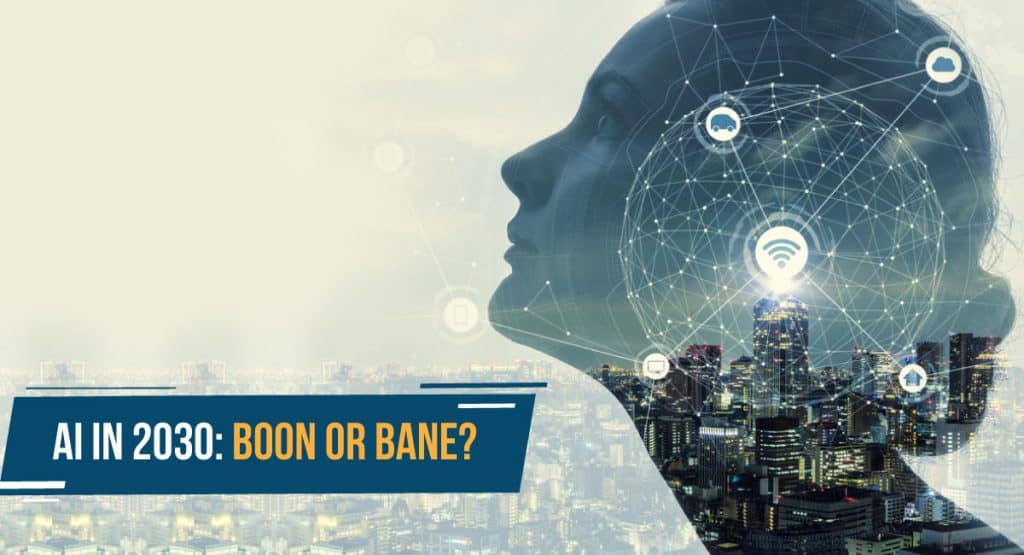 1. Sales and business development
As lockdowns and stay at home orders continue, people are now moving from personal interactions to digital interactions such as online shopping and mobile banking. This shift has created many new and unstructured data that is hard to interpret. That's where AI comes into the picture and helps understand what consumers feel and need.
AI-powered sales performance solutions can identify which customers are most likely to buy a company's product or service. This model will help people in sales prioritize their customers and improve their productivity and effectiveness.
2. Demand and Supply
Most companies are interested in matching demand and supply. For instance, a steel company may have information about various factors that may influence steel demand. Typically, these demand measures depend on external data to match up with what the company's supply chains can generate.
AI solutions help analyze these external data and ensure that the company is not producing more than you need to satisfy the demand and not leaving any request unfulfilled.
COVID-19 crisis is unprecedented, and companies have to make sure that they use data that is representative. Historical data allows you to gain insights into upcoming demand patterns and predict possible outcomes. 
3. Back-office tasks
Companies can leverage AI-powered cognitive assistants to perform their back-office tasks such as ordering new credit cards, canceling orders, or issuing refunds. If these assistants cannot handle complex tasks, human assistants can perform those tasks. It will ensure that the team members spend their time solving challenging problems and focus on productive activities.
As long as there are structured tasks, Robotic Process Automation can take care of back-office service operations. RPA is particularly useful for automating the claims processes of banks or insurance companies. Enterprise platforms like SAP offer Intelligent RPA that combines automation and artificial intelligence to augment business process automation. 
4. Cash-flow forecasting
As revenue systems dry up, cash flow is likely to be a severe concern for smaller businesses. However, several AI solutions can analyze data (only if representative) for cash-flow forecasting. 
Read more: 6 Ways Artificial Intelligence Is Driving Decision Making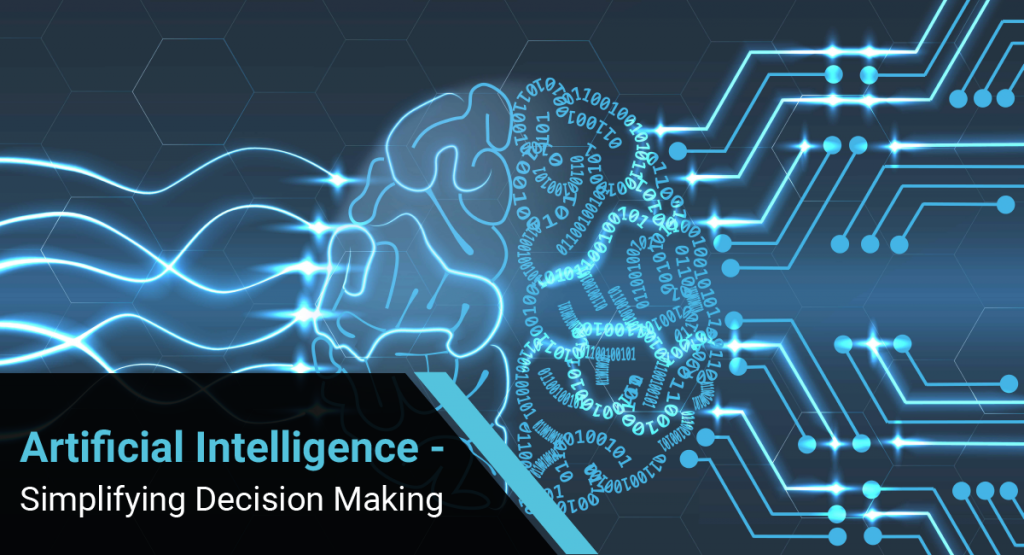 5. Document and identity verification
AI can identify and verify documents easily. For example, think of a bank that needs to verify customer data for onboarding and compliance. Human agents manually verify documents such as driving licenses or payslips and other relevant records. It is a costly and inefficient process.
AI is used to identify the type of ID document captured, perform face-matching, determine if the ID's security features are present, and even determine if the person is physically present.
6. Travel and transportation
The transportation industry forms an integral part of a country's infrastructure. As many employees may have to self-isolate during the COVID-19 crisis, AI solutions can analyze the number of staff needed by a travel company to run its business in these unprecedented times. For example, a company can request AI to provide information on whether they have enough workers to staff a railroad. Here, AI can help identify demand and supply from the laborers' standpoint. 
AI is already being used in the transportation industry to reduce traffic congestion, avoid accidents, improve passenger safety, lower carbon emissions, and reduce overall financial expenses. 
7. Healthcare
From robot-assisted surgeries to safeguarding personal records against cybercrime, Artificial Intelligence is transforming the healthcare industry like never before. The healthcare industry has suffered in terms of medical costs and inefficient processes. 
AI-enabled workflow assistants are helping doctors free up 17% of their schedule. Virtual assistants are reducing redundant hospital visits, thereby giving nurses almost 20% of their time back. Also, AI helps pharmaceutical companies research life-saving medicines in a shorter time frame and reduce costs. More importantly, AI is being used to help improve healthcare in underdeveloped nations.
Read more: 7 Major Impacts of Technology in Healthcare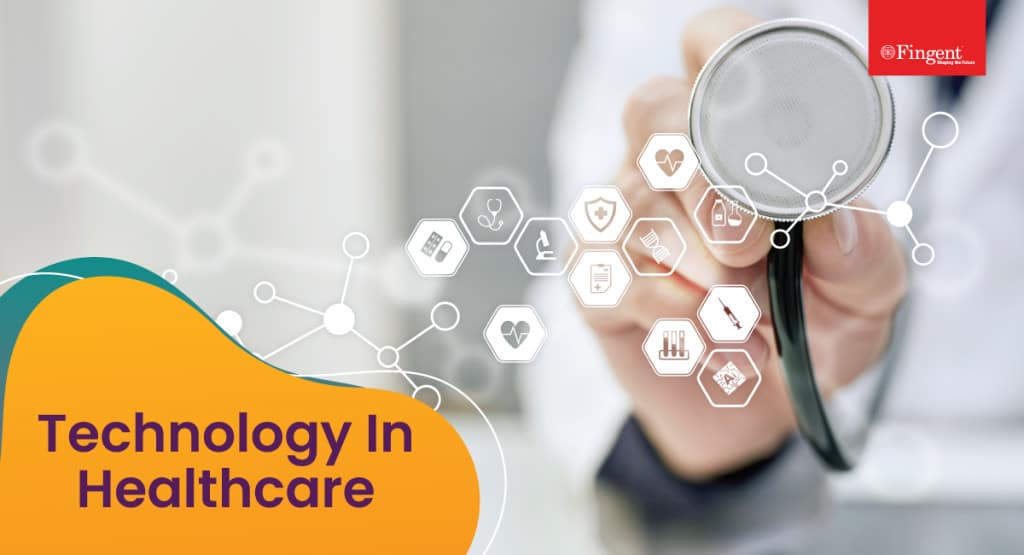 Examples of AI in healthcare:
PathAI

creates AI-powered technology for pathologists to help them analyze tissue samples and diagnose them more accurately.

Atomwise

uses AI and deep learning to improve drug discovery and to speed up the work of chemists.

Pager

is using artificial intelligence to help patients with minor pains, aches, and illnesses.
8. Finance
The financial sector relies on real-time reporting, accuracy, and processing of high volumes of quantitative data, where AI can enhance the processes. The finance industry is rapidly implementing chatbots, automation, algorithmic trading, adaptive intelligence, and machine learning into financial operations. For instance, Robo-advisor, an automated portfolio manager, was one of the biggest financial trends of 2018.
A few examples of how artificial intelligence transforms the financial industry:
Betterment

uses AI to learn about an investor and create a personalized investor profile based on their financial plans.

Numerai

is an AI-powered hedge fund that uses crowdsourced machine learning from many data scientists worldwide.
Read more: Artificial Intelligence and Machine Learning: The Cyber Security Heroes Of FinTech 
9. Social Media
With over 3.6 billion active profiles and about $45 billion in annual revenue, social media is invariably in the battle to personalize and provide a better experience for users. 
AI can organize massive amounts of data, recognize images, predict shifts in culture, and introduce chatbots. The technology has the potential to make or break the future of the social media industry.
Similarly, machine learning enables social media to identify fake news, hate speeches, and other anti-social activities in real-time.
Final thoughts
With the advancement in technologies, AI is improving possibilities taking businesses to the next level. These examples of artificial intelligence prove that artificial intelligence can transform business models if deployed correctly. 
Case Study: Development of AI-enabled chatbots and teaching assistants – How Fingent helped a leading university to create an Automated Intelligence-driven ecosystem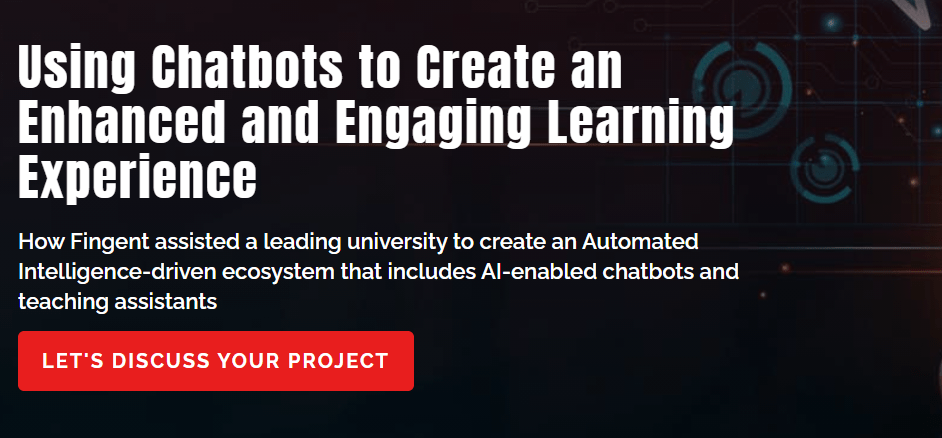 Fingent helps you leverage AI to drive the smart reinvention of your business workflows, processes, and technology. If you are looking to develop an intelligent infrastructure for your business or improve the security process or enhance the customer experience, contact us today! 
Stay up to date
on whats new
How successful leaders are responding to COVID-19 business implications 
As the world is wrestling with the unforeseeable implications of the coronavirus pandemic, our social and economic fabric is under severe stress. For most businesses, COVID-19 is unlike any crisis that they might have faced in the past. The urgency to respond has forced every business to rethink how they operate if they are to obtain any chance in navigating these new challenges. Times like these need leaders who must act quickly to minimize the risk to their employees and business operations while looking forward to creating a promising future. Beyond the crisis, they must ensure that their organization has invested in the right capabilities to adapt to the "new normal." 
Read more: Navigate Business Impact Of COVID-19 With These Hot Technologies 
A resilient leader is a person who sees the most challenging crisis as a hurdle that you can hop over, not as an impregnable wall. That has been a hallmark of successful leaders. It is a remarkable ability that will help their companies recover quickly from a crisis and transform it into an opportunity to grow their business. Resilience is a learned ability, and it must be acquired, built, and developed by all business leaders. 
This article will present a detailed guide on leadership practices that will help business leaders respond effectively to the present crisis. 
1. Do not narrow your focus 
When faced with severe stress, the human mind tends to narrow its focus. Perhaps it is a survival mechanism, but it restricts your field of vision to the immediate foreground. Leaders must intentionally pull back to take a broad and holistic view of both the challenges and opportunities. Remember a bend in the road is not always the end of the road. Well-focused focused leadership fosters well-directed management. 
2. Do not panic
People do not follow leaders. They follow models of behavior. They look to their leaders for courage and strength when faced with challenging situations. Remember, your fear is contagious. Even if you do not say it out loud, people can understand and sense your fear. You cannot expect people to pivot if the leader is not positive. Aim to stir up energy in others, not fear. Empower your people with courage so that they can help in business recovery. 
3. Turn the crisis into a stepping stone not a tombstone
Do not allow the present crisis to paralyze you. Resilient leaders get ahead of challenging situations when they welcome inputs from others, admit their own mistakes, and stay open to suggestions. They take steps to adapt courageously. Resilient leaders must be willing to take risks confidently and experiment new ideas. It is easy to be stuck in the same routine until situations like this pandemic require organizations to change or die. Leaders who are not afraid to make bold decisions are the need of the hour.
Perhaps you must put a hold on large initiatives and expenses. Just do it. Do not depend on your past strategy. Those strategies may not be relevant now. Assess the ground situation often. Extend your antennae across the entire operative ecosystem. The best way to accomplish this is to create a network of local leaders and influencers. They can assist you by giving you updated information about the sentiments of employees, suppliers, customers, and other stakeholders.
Read more: 7 Ways for Your Business to Overcome the COVID-19 Aftermath 
4. Do not fixate on what is closed
Managing a crisis like COVID-19 can be thrilling for some leaders. However, that can be a trap where you might feel the urge to micro-manage the present. Resist the temptation to take over. Instead, use your experience to provide necessary guidance and support. A leader fixated on micro-managing will disrupt the rhythm of employees. Though managing the present is important, fixating only on one aspect hampers the growth of your business. It is like being bent on opening a closed-door when your house is on fire instead of running out via any other open door or window. Similarly, instead of micro-managing, a leader must take advantage of other employees by delegating responsibilities and trusting people while making tough decisions. 
Such trust starts with transparency: a willingness to admit your ignorance, and the track record you have built over years. Building such trust helps you develop positive relationships with your employees and customers. The fact is, a leader may be willing to make a dramatic change, but they aren't going to make much headway without positive relationships to support that change. 
5. Rest, refuel and recover to rediscover the new win
One common mistake most leaders make is determining what to do without considering all the facts. The only thing that is certain about today's crisis is uncertainty. All the facts may not be available or clear within the expected time frame. However, leaders must refrain from depending on their intuition or previous experience to make decisions. Resilient leaders better cope with uncertainty by continually collecting information and observing how well their response is working. 
Read More: Fingent's Response to COVID-19 Business Implications  
Think of it as a long drive where a vehicle needs rest, refueling, and recovery before it continues onwards. In practice, it means that leaders must pause from time to time, assess the situation from multiple vantage points, and anticipate the possible outcome before they act. This prevents leaders from overreacting to new information as it comes in. True, there might be times when leaders will have to act quickly and decisively. However, leaders must take time to stop, assess, and anticipate before making further moves. 
Two behaviors that help leaders in this regard are updating and doubting. Updating involves considering the fresh perspective of the team. Doubting involves critically considering if their decisions require modifications, adaptations, or the possibility of discarding. This will help leaders develop new workable solutions. 
6. Avoid over-centralization
Situations like this pandemic increase risk, ambiguity, and uncertainty. This may scare leaders into becoming controlling and overbearing. They might create new layers of approval even for minor decisions. This might result in everyone involved becoming less responsive and frustrated with each new constraint. Instead, organize and determine which decision you will make and which you can delegate. Have clear guiding principles and guidelines. 
7. Anticipate and welcome structural changes
The current pandemic has accelerated structural changes at a quicker pace. For example, the possibility of remote work was slowly evolving before this. Today though, worldwide, most businesses have learned and understood the increased efficiency of communicating and coordinating over the virtual platform. Keep pace with the changes.
Case study: How Fingent created an inspiring and collaborative digital workplace for Sony Mobiles? Click here to download
8. Do not disregard the human element
The present crisis is so intense because it is affecting people. A leader may forget that the coordinated efforts of their people go into the daily metrics of share price, revenue, and cost. Create an environment where people are collectively motivated to contribute to their shared success. 
A crisis such as COVID-19 forces people to think of their own survival first. They might be bombarded with many anxieties concerning themselves, their work, and their families. A resilient leader will ensure a hands-on approach to this instead of assigning such as communications to legal staff. One of the most vital aspects of a leader's role is to make a positive difference in people's lives. Leaders must pay careful attention to the struggles people are facing and take measures to support them.  
9. Communicate effectively and powerfully
Communication during a crisis is either overdone or underdone. George Bernard Shaw once said, "the single biggest problem in communication is the illusion that it has taken place."  An overconfident talk may raise suspicions about what a leader knows and how well they are handling the crisis. Distance working can create communication barriers as well and a team will look to their leaders for emotional reassurance and practical direction. This makes it important that leaders communicate frequently and thoughtfully. This will assure stakeholders that they are coping well with the crisis. Ensure to make your why's clearly known to all involved. Let others know about what you are trying to do. Keep communication open and transparent. Communication also means that leaders listen and pay attention to differing opinions. They allow other team members to express their views firsthand. 
10. Keep up the routine
Whatever happens, good leaders ensure that their teams are always active, working, thinking, learning, socializing, and innovating. Even if it is virtual, their teams are on the move. When working at a physical location, work involves chatting, socializing, laughing, and making friends. Leaders do well to find ways to do these things even remotely.
11. Welcome feedback 
The most resilient leaders are concerned not only about their personal development but are more interested in the development of others. They recognize that everyone can contribute better if they learn from their strengths and weaknesses. Sharing constructive criticism plays a major part in this as well. The leader who welcomes feedback, negative or positive, is most likely to coach others well. 
Leaders, you are models
Across the world, COVID-19 is testing business leaders in every aspect of their role. The consequences of the present pandemic could last for a long time. It could present greater difficulties than anyone could ever anticipate. Resilient leaders focus their attention on leading beyond the crisis toward a more promising future as they manage the present well. The prolonged uncertainty and ambiguity are added reasons for leaders to embrace the best practices discussed in this post. The best leaders establish and reinforce behaviors that can support their organization during this crisis and after.
Read more: Business Process Re-engineering: Facing Crisis with Confidence 
Contact us to know more about how Fingent's leadership supports customers to ensure business continuity and enables employees to engage effectively during the current pandemic. 
Stay up to date
on whats new
Why your business needs to adopt headless CMS architecture
70% of companies are actively investing in content marketing and almost 60% of marketers rate content marketing as extremely important or very important to their marketing strategy, states HubSpot. Modern customer behavior is driving up the demand for a more flexible, customizable, and scalable CMS that is adept to deliver the experience your customers expect. When compared to traditional CMS, Headless CMS enables organizations to speed up delivery times while iterating quicker. This blog walks you through seven specific business benefits of headless CMS. Let's begin by understanding what headless CMS is.
What is meant by Headless CMS?
A headless CMS allows us to edit CMS and database without an integrated presentation layer. The integrated presentation layer, which is referred to as a 'head', restricts the use of content only to one particular channel such as a website. Once CMS is severed from the head, it could be used across various other platforms such as a mobile, tablet, and smart devices, making it ideal for the current business scenario.
Read more: 5 Convincing Reasons To Adopt The Headless CMS Sanity.io
7 Business Benefits of Adopting a Headless CMS
1. More flexible
Since headless CMS is API driven, it allows you to build your own head or a presentation layer/ frontend. Besides enjoying the ability to pick your programming language, your developers can develop the website without having to conform to any proprietary development constraints. A single piece of content can be reused or combined with various other presentation outputs enabling faster project completions. 
A headless CMS allows secure and easy integration with any of your existing business systems. Additionally, since it does not have a fixed structure to code, your developers are at liberty to code for any type of integration. This gives them the flexibility to integrate with more complex systems. 
For example, Sanity.io is a popular headless CMS that allows you to embed editable data in running text and cache multiple queries on a single request. It also provides real-time collaboration, content versioning, and live previewing.
2. Supports Omnichannel Selling
For marketers to provide a customer-pleasing experience, each channel used by the business would require access to the current product information and availability. It can be quite a challenge to create iconic content that shines across all touchpoints. Instead, a headless CMS provides the capability to orchestrate a seamless experience across all touchpoints while maintaining consistency and relevance. For instance, Sitefinity empowers brands to deliver a personalized experience across channels.
3. Headless CMS is Future-Proof
A headless CMS enables businesses to future-proof their applications by separating the presentation layer from the data and logic layer. You can structure your content to facilitate future-proofing for new projects. Also, you would not be required to make any technical changes when re-branding one or more channels. Sitecore is a leading headless CMS that offers enterprise-class search and content targeting to boost personalization efforts, among other things.
4. Cost-Effective
It is a lot cheaper for your business team to create a new functionality because headless CMS requires little technical involvement. For example, if your marketing department chooses to create a new series of product mini-sites, they do not have to depend on developers to build CMS-based templates. Instead, the marketing team can directly go to the CMS and start creating the mini-sites as and when required, reducing your up-front costs. Kentico CMS, for instance, comes with tailored custom pricing. Websites of popular brands like Sony and Starbucks are powered by Kentico. 
Read more: Top 6 Tech Stacks That Reign Software Development in 2020
5. Offers Better Software Architecture
A headless CMS is architected to decouple CMS platforms and published content. This strengthens security because access to the CMS is restructured internally within the organization. It increases scalability simply by spinning up a new app server and pointing it to the content. It remains available against all odds because even when the CMS application goes offline, web applications will not have an impact. Episerver, the leading WCM platform supports editors to drag-and-drop content to create new digital experiences quickly.
6. Allows you to do more with less
Organizations will no longer need large teams of specialists with particular CMS knowledge, unlike the requirements for a traditional CMS.
7. Lets You Focus on Your Business
Worrying about your CMS can be time-consuming and distracting. A traditional CMS structure can take your attention away from growing your business. Whereas Headless CMS allows you to use your precious time and resources to grow your business.  Being a multi-tenant system, it is fully managed and upgraded for you. 
Read more: Top 5 benefits of outsourcing software development services
A Step Forward 
Apart from these, there are several other reasons why businesses must consider a headless CMS. The important aspect to consider is how you want to manage and store content for products and articles. This can have an impact on websites, application performance, and conversions. Hence, as marketers, it's time to take a step beyond traditional CMS.
If you're considering a headless CMS to improve your digital content experience, send us a message immediately. 
Stay up to date
on whats new
SAP Commerce Cloud: The Path to Delivering an Omnichannel Experience
The accessibility of the internet and various commerce solutions have broken boundaries to open up a global market. As a result, many businesses are looking for e-commerce solutions that are flexible, scalable, and provide highly targeted customer experiences across multiple touchpoints. Enter- SAP Commerce Cloud (formerly known as SAP Hybris Commerce).
What is SAP Commerce Cloud
SAP Commerce Cloud connects the dots in a comprehensive commerce portfolio integrating all digital and physical activities of the customer, creating a smoother and more personalized shopping experience. SAP Commerce Cloud is one of the five key components of the SAP C/4 HANA suite. SAP Commerce Cloud, together with SAP Marketing Cloud, SAP Sales Cloud, SAP Service Cloud, and SAP Customer Data Cloud form the entire CRM environment. 
SAP Hybris Commerce was renamed to SAP Commerce Cloud since SAP shifted their technology from proprietary infrastructure to the cloud. SAP Commerce Cloud uses an open-source Kubernetes technology and runs on the Microsoft Azure Hyperscale platform.
Features of SAP Commerce Cloud
Omni-channel Storefront –

gives your customers a consistent view of your contents or end-products across all their devices – PC, smartphones, or tablets. Today, customers interact with a brand both online and offline before considering to purchase an item. 

Personalization – 

You can improve the average order value and augment gains by providing tailored content, based on the shopper's behavior and buying history. SAP Commerce Cloud allows you to segment customers and provides relevant product recommendations based on preferences. 

Order Management

– Managing global market channels lead to complexities, data fragmentation, and high costs, making order management a challenge for companies. SAP Commerce Cloud solutions can support any B2B, B2C, or B2B2C go-to-market strategy through a single commerce platform and simplify the process. You can have a single view of inventory, shipping, and returns throughout the organization thus streamlining order management. Customers can have complete flexibility without cluttering stock levels.

Real-time Customer Support

– The Assisted Service mode in Cloud Commerce helps you offer real-time sales support from your business website directly. If the customer gets stuck during an online purchase or needs help at a retail store, the Assisted Service mode immediately connects them to customer support to help them complete their purchase or answer questions. The customer service representatives get a complete view of the profile of the customer complete with their purchase history, preferences, and so on.

Accelerators

– The SAP Commerce Cloud provides industry accelerators that can address the unique requirements of your industry. SAP Commerce Cloud offers cross-industry accelerators for B2C and B2B sectors, accelerators that are specific to the Chinese market, and several specific accelerators for Telco and media, financial services, travel, and citizen engagement. 
Related Reading: SAP Preconfigured Solutions Boost Efficiency Among Industries
Integrations offered by SAP Commerce Cloud
In order to ensure the best customer experience, your commerce solution needs to be integrated with the other solutions in your ecosystem. While this can be complex and time-consuming, the prebuilt integrations offered by SAP Commerce Cloud help simplify and unlock efficiencies of this process. SAP Cloud Platform Integration service eases integration by using publicly available APIs and by using industry-standard protocols for managing data transfer. 
Related Reading: SAP Focused Industry Templates & Automation Solutions
SAP Commerce Cloud offers pre-built integrations with SAP S/4 HANA, SAP Marketing Cloud, SAP Service Cloud, SAP Customer Data Cloud, and SAP Sales Cloud portfolios, services from third-party providers, and various other solutions. These pre-built integrations permit end-to-end process management with the SAP Cloud Platform. SAP Cloud Platform integrates the master data with business processes to create a single source of truth. It thus prevents the complexities arising due to siloed data. What's more, the intuitive user interface gives control to your system administrators to manage data with transparency.
Related Reading: SAP S/4HANA: Redefining End-To-End Solution
Benefits of SAP Commerce Cloud
Rapid onboarding by providing quick access to development, staging, and production environments 

Many self-service features that give you the power to control the working of your commerce solutions in the cloud.

With the cloud-native capabilities, you also gain access to the latest releases and upgrade packages, code checks, and quality gates.

The SAP Cloud Platform Extension Factory allows extension and integration of microservices without affecting the core application

You can augment your market reach and organize data through marketplaces, search, social, and marketing channels.

The platform is highly scalable and can easily handle your traffic peaks. In other words, it grows with your business. 

You get automatic weekly full database backups and hourly incremental backups.
The SAP Commerce Cloud is a hyper scalable, flexible, and high-speed omnichannel commerce solution that is delivered through a SaaS model. You can exploit the efficiency and speed of the cloud by using SAP's shared cloud infrastructure. You end up having nominal IT costs, you don't have to maintain servers, and to top it all you have the world-class data security that SAP provides. So why not make the move (if not already done)? Fingent can help streamline last-mile delivery and improve a number of business processes. Our team of specialists can help you successfully deploy SAP Commerce Cloud and become a truly global digital business. Contact us today.
Stay up to date
on whats new
Industry 5.0 Is All Set to Highlight the Significance of Humanity at Workplace******
"The industrial revolution was another of those extraordinary jumps forward in the story of civilization."

                                 – Stephen Gardiner, English bishop, and statesman.
Standing at the threshold of the 5th industrial revolution (also known as Industry 5.0 or 5IR), we are poised for another jump forward.  And yet, we have seen in the past that the march of these successive industrial revolutions has left an element of dehumanization in their wake. Will that be true of the 5th industrial revolution as well? Experts disagree, which is good news indeed. 
This blog takes a look at how the 5th industrial revolution is bringing the focus back to humanity.
A Phenomenal Journey Towards the 5th Industrial Revolution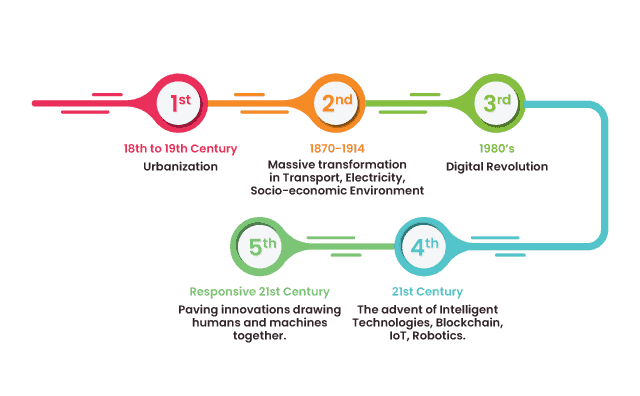 The journey started in 1760 when the first industrial revolution ushered in urbanization, providing work for people at factories. 
The second industrial revolution changed the socio-economic situation of the world, improving transport and communication. Also, better automation provided better employment opportunities.
The third industrial revolution saw the invention of the computer, enabling automation in both the office and production lines.
The fourth industrial revolution brought in better communication and connectivity across the globe. It saw the advent of intelligent technologies like robotics, blockchain, IoT, and more.
Artificial Intelligence, Robotics, Augmented Reality and more such technologies have changed the technological landscape like never before. Let's not forget how Artificial Intelligence has tremendously transformed, customer experience, in recent years. Here's a look!
That leads us to the question: What can we expect from the 5th industrial revolution and will it help improve humanity? 
Before that, let us find out what the 5th industrial revolution is exactly.
The 5th Industrial Revolution
Though different experts have different explanations about what the 5th industrial revolution is, most of them agree that the 5th would be based on the 4th. 
Why?
A look at history shows that each revolution became the foundation for the next revolution. We can thus expect the 5th revolution to be built over the 4th revolution, but it will go one step further. 
An article developed in collaboration with the World Economic Forum puts it this way: "In contrast to trends in the Fourth Revolution toward dehumanization, technology and innovation best practices are being bent back toward the service of humanity by the champions of the Fifth … In the Fifth Industrial Revolution, humans and machines will dance together, metaphorically."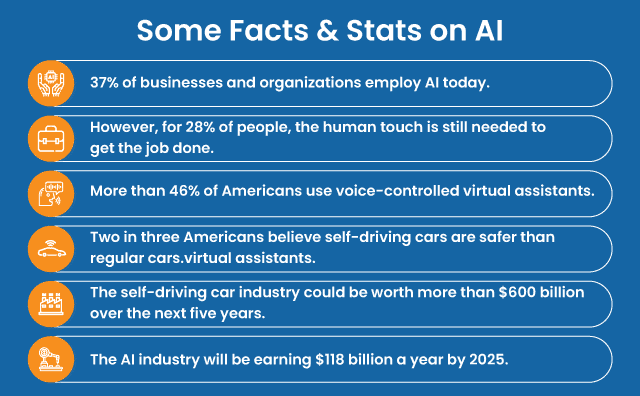 (Sorce: DataProt)
With this in mind, we can foresee the 5th industrial revolution to be an AI (artificial intelligence) revolution with the potential of quantum computing which will draw humans and machines together at the workplace. It is about harnessing the unique attributes of AI by recruiters and employers who in effect will be more equipped to make even better and more informed decisions.
"AI is becoming more prominent with 50 percent of workers currently using some form of AI at work. However, 76 percent of workers (and 81 percent of HR leaders) find it challenging to keep up with the pace of technological changes in the workplace."
How Industry 5.0 Brings Back the Focus to Humanity
1. Uncaging recruiters
The 5th industrial revolution (5IR or Industry 5.0) places greater importance on human intelligence than ever before. Even today in the war on talent, AI enables recruiters to capture better profile matches. 5IR brings huge benefits in providing the candidates with a more personalized experience in their job search. 
"According to an article in Forbes: 34% of HR leaders are investing in workforce learning and reskilling as part of their strategy to prepare for the future of work!"
5IR will also uncage human resource teams from the major part of daily administration. This will give them time to fine-tune and meet talent requirements, allowing them to focus on the growth and productivity of their organization.
Read more:  Learn why you need to develop a custom platform for remote employee hiring and onboarding.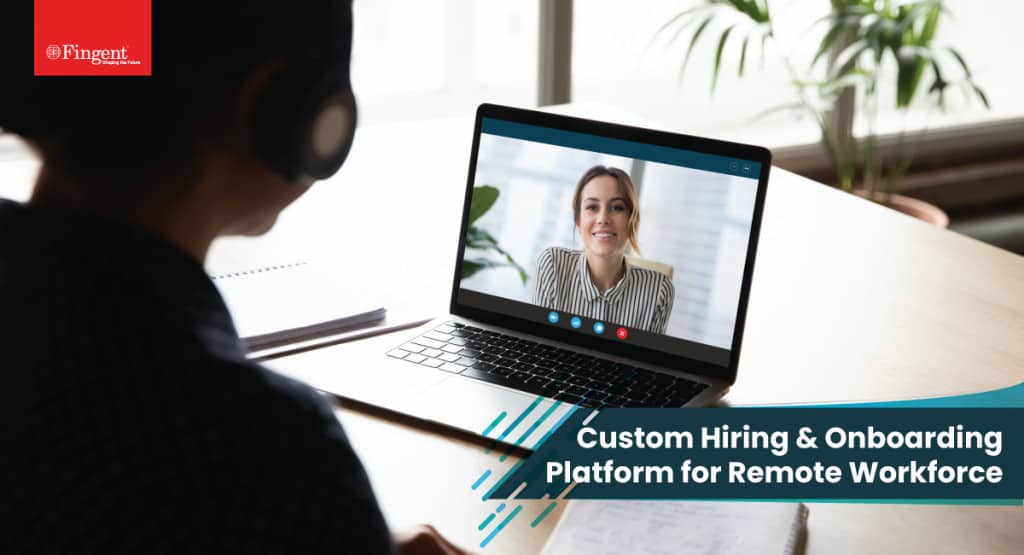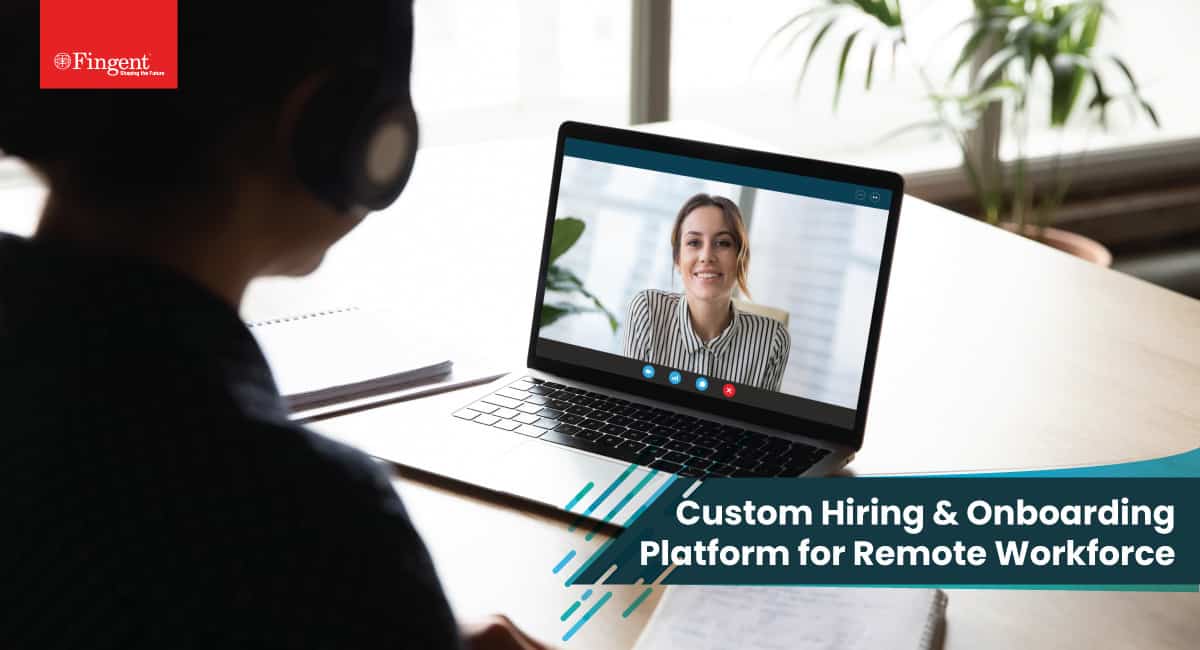 2. Puts women at the forefront
Martha Plimpton said, "Women have always been at the forefront of progressive movements." This is true even with regard to 5IR. It will play a critical part in shaping the role of women. As businesses hire unbiasedly, women and girls worldwide will be empowered. 
3. Prevents the repetition of Engels' pause
During the first industrial revolution, though per worker output expanded, real wages stagnated for about 50 years. This stagnation was called Engels' pause. It is estimated that 5IR has the potential to prevent such stagnation. Though 5IR will take away mundane and repetitive tasks, it opens the way to curiosity, creativity, empathy, and judgment ensuring a balance between people and technology. 
4. Changes the way we work
Most of us no longer want to work at 9-5 jobs. The way we work is dramatically changing. As our preferences in job and timings change, companies are forced to change too. Surely 5IR will change this even further. 
New employees will no longer have to read a pile of documents or sit through meetings to get all the current and accurate information. This would mean that you can onboard them very easily without having to invest a great deal in training. 5IR will help companies make the most of existing resources helping management teams to focus on more strategic tasks.
The recent pandemic situation has also paved the way for remote working culture, which is now gaining fast popularity. Innovative cloud platforms, such as InfinCE, are supporting this rapidly evolving work culture with streamlined collaboration and smooth communication solutions. Enabling enhanced communication channels, video conferences, and a secured environment for task sharing, monitoring, and collaboration; InfinCE and such other integrated cloud platforms are revolutionizing the work culture of the future. Let's not forget that with the revolutionary 5G technology, remote collaboration is expected to take new heights with virtual meetings and augmented solutions. Here's a deeper look into how 5G is reinventing the way we work.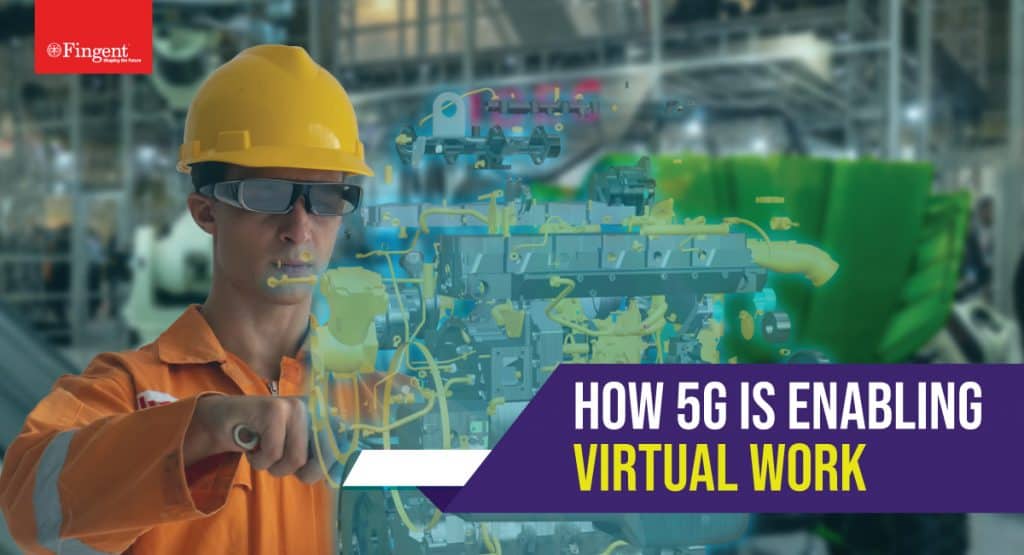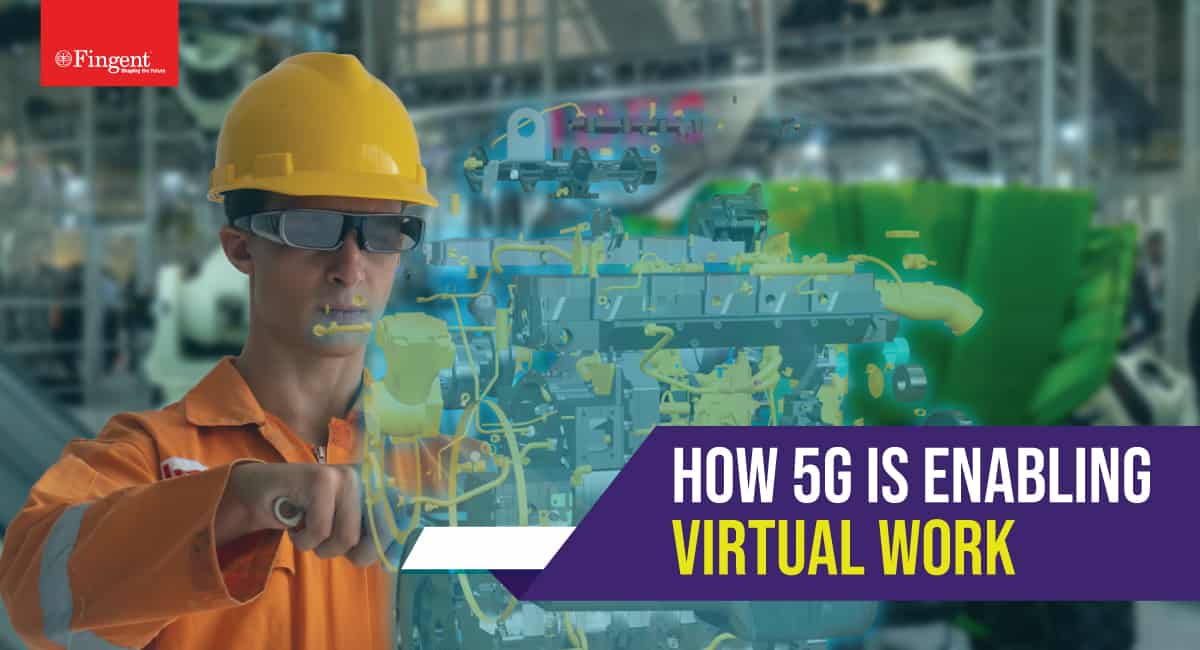 Although the advanced communication channels and collaboration apps, along with 5G technology is creating an impact on work culture, experts call AI and Remote Work, a match made in the future. Why? Here are a few reasons!
Monitoring the outputs of the remote workforce has always been a concern. But with machine learning and artificial intelligence, tracking remote tasks in real-time is not just possible but also effective and seamless.

The HR management has to comply with company policies and other legal requirements before recruiting, and these tasks prove quite tedious. Utilizing intelligent technologies to create remote positions can streamline these procedures and turn down the load of the people management department.

Implementing survey-based tools can simplify collecting reviews and reports on employee performance which in turn can help strengthen the workforce of a company.
Intelligent technologies are sure to take a lead when it comes to human resource management, and 5IR is sure to embrace this change!
5. Paperless technology
As mentioned earlier in this blog, 5IR is all about embracing digitization and intelligent technologies to enhance human efficiency. And paperless technology is doing just that! 
Simplifying strenuous paperwork across industries, paperless technology is turning to become the future! Reducing excessive manual effort, to reducing duplication of work and errors, paperless technology is already highly streamlining complex work processes in Banking, Finance, and Law sectors. 
Another industry that has hugely benefited from this technology is the field service industry. Going paperless on the field is not just enhancing field service management efficiency but is also enabling field technicians to leverage complete digitization. Mobile field service apps like ReachOut Suite are utilizing these evolving capabilities of mobility and digital forms to empower field workers with streamlined collaboration, easy management, and instant report generation solutions to deliver enhanced customer experiences.
When talking about paperless technology and the future, let's not forget how machine learning is impacting and shaping this new paperless era. With advanced tools to print, scan, and sign digitally, ML is taking the paperless revolution to the next level, providing a wider scope for paperless offices and digital environments. Here's a deeper look into how Machine Learning edges us closer to paperless offices!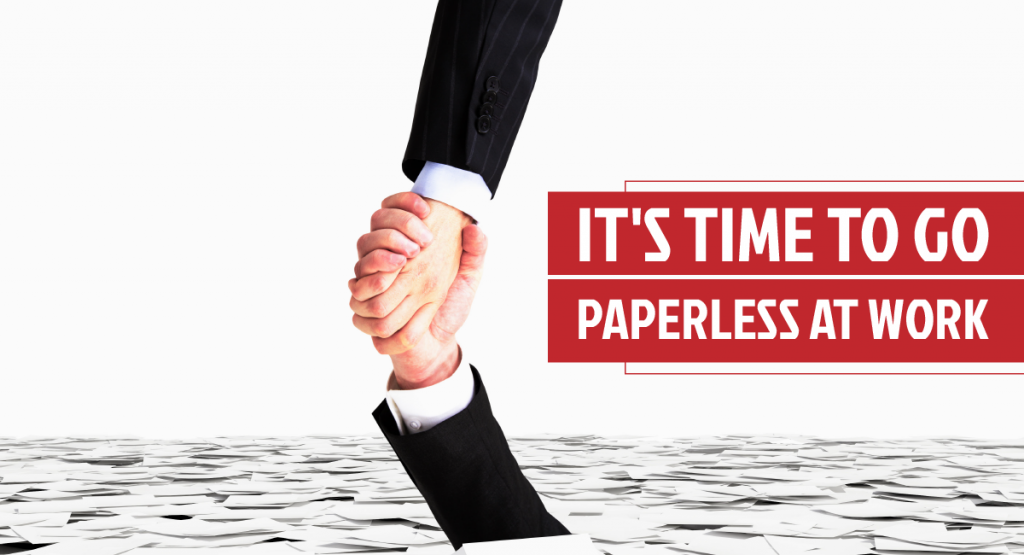 The 5th Industrial Revolution is Just What We Need
In 5IR, technology will bend back towards the service of humanity, marked by creativity and a common purpose. 5IR will empower us to close the historic gap and create a new socio-economic era. Isn't that exactly what the world needs?
Fingent offers custom software solutions to address your unique business needs. If there is anything that we could help you with, please connect with us. 
Stay up to date
on whats new
Why Businesses With Matured Cloud Footprints Should Move To The Hyper Hybrid Cloud?
The Cloud is no longer an option. It is the revolution that has become inevitable for businesses and more and more businesses are recognizing this and moving their data into the cloud. They are implementing mature cloud strategies that call for comprehensive cloud management solutions. They need a solution, which can handle the scale and complexity involved in advanced integration and orchestration. The hyper-hybrid cloud becomes extremely important here and is paving new operational avenues for all businesses.
This blog explains the reasons why and how your business can benefit from moving on to the hyper-hybrid cloud.
Understanding What Hyper-Hybrid Cloud Is
The hyper-hybrid cloud is the best of two cloud services, private and public. Let's break it up to get the complete sense of the term.
In business terms, the word 'hyper' means greater, or more than usual, and 'hybrid' means mixed. As the name suggests, hyper-hybrid makes use of both on-premises private cloud, as well as third party public cloud resources but with increased diversity, and complexity.
The hyper-hybrid cloud forms an inter-routed plumbing system, as it were, between private and public clouds with greater flexibility according to the businesses demand, needs, and cost changes. It also provides virtualization and virtualization software management so that businesses can easily visualize hardware assets and move them to a private or public cloud as the need may be. This is the reason why many industries are moving towards the hyper-hybrid cloud instead of getting locked in with only a private or public provider.
Related Reading: Core Challenges While Enterprises Move to Hybrid Cloud and DevOps
Should Your Business Move to the Hyper-hybrid Cloud?
With the massive array of options available at hand, businesses are adopting a "multi-cloud" strategy as opposed to the cloud strategy. This means that they are adopting a hybrid cloud with at least one public cloud and one private cloud. What they need is a system with multiple applications and infrastructure services on both the cloud platforms with flexibility and maneuverability. That is what 'the hyper-hybrid cloud' is.
Although some businesses are successful with public cloud providers, a few others have found it necessary to keep some resources private due to cost, performance, and compliance considerations. Consider these questions to check if your business is suitable for a hyper-hybrid cloud model:
Is your business serving a number of verticals, each with a different IT security and performance requirement?

Do you want to optimize cloud investment without compromising the value proposition of private or public cloud technologies?

Do you want to improve security on existing cloud solutions?

Do you want a cloud solution where you can conveniently switch between public and private clouds depending on your needs and what the market offers?
If your answer is yes, then moving on to the hyper-hybrid cloud is your best option.
Related Reading: How Secure is Your Business in a Multi-Cloud Environment
Five Incredible Benefits of the Hyper-hybrid Cloud
Flexibility:

Varying IT demands can be managed with greater flexibility. The distribution of workloads across private and public infrastructure based on performance, cost and security can be easily handled in line with your business policies.
Increased automation and consistency:

As your business grows, you cannot afford to spend too much time on your resource utilization projects which must remain accurate, nonetheless. The hyper-hybrid cloud helps your business automate processes by implementing rules which allow you to access the resources according to your business requirements. This way, it ensures that the process is consistent even if it must be repeated over multiple environments.
Scalability:

When it comes to managing intensive workloads, the hyper-hybrid cloud is highly scalable. It can scale down to utilize the private cloud or scale up to utilize the public cloud according to the need of the hour.
Enhanced security:

Since the hyper-hybrid cloud integrates the public cloud model with on-premises cloud hardware, it provides your business total control over systems, security, and policies. Similar to a private cloud model, the hyper-hybrid operates behind a firewall. The security of sensitive information is guaranteed as it operates from a private cloud. At the same time, this allows your business to manage the day to day enterprise operations on a public cloud that can easily be scaled according to your needs.
Well balanced:

The hyper-hybrid cloud structure makes it easy to divide the workload between both the cloud computing models and provide the maximum capacity to accommodate the demands of your business. It enables your business to stay competitive with the aid of such a versatile platform.
Related Reading: Hybrid Cloud Infrastructure: How It Benefits Your Business
Experiencing Success With Hyper-hybrid Cloud
The hyper-hybrid cloud plays a crucial role in helping your business respond to the changing market needs and demands. It is both beneficial and critical for a business that wants to enhance productivity and security, and improve scalability and consistency. Fingent can help you successfully meet the challenges of implementing a hyper-hybrid cloud solution. Talk to us to understand how we can solve your dilemmas related to cloud platforms.
Stay up to date
on whats new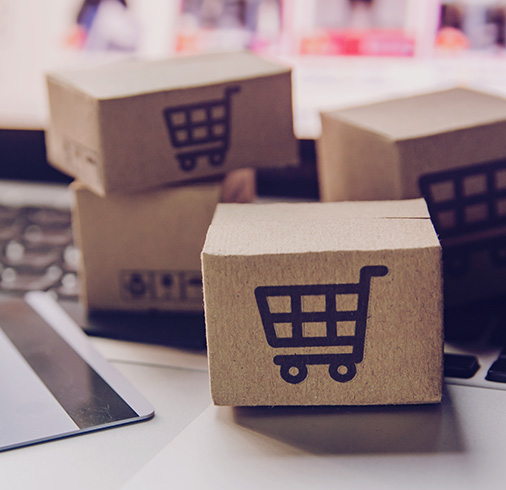 How To Use Mobile App Data For Optimized Business Processes
In this era of technology evolution, each company pays rapt attention to understand mobile data leverage, or in other words, how mobile app data can be used for business growth and to generate revenue from it. This data gives insights on mobile app user buying decisions and other behaviors. This data is vital for marketing, sales, and management services in organizations to understand and learn what to engage users or rather, their audience with.
With more than 6.5 million apps in the major app stores, and consumers spending 70 percent of media usage and other screen time on their mobile phones, more and more businesses are trying to make use of mobile app data to compete for customers.
This crucial mobile app data are used as a learning tool to deploy various estimation models which let us accurately estimate performance for apps in iTunes and Google Play.
Related Reading: Check out the top technologies used to develop Mobile App.
What Is First Party Or Mobile app data?
Mobile app data or in other words, the data you collect from your mobile app is termed as first-party data. This data is derived from mobile applications to analyze and identify unique users, record their behavior online and real-time, and then leverage this data into the existing workflow, CRM, dashboards, communication platforms and many more.
The first party data could be user-centric information wherein each data point can be user profiles, upgrades, installs, processes, location tracking data and even push notifications.
Related Reading: Basic steps of writing a mobile application requirements document.
How And Why Use Mobile App Data?
Mobile App Data track unique users to record their statistics real-time. The tracking strategy can vary from different websites, which could be using JavaScript technology or cookies and apps, which then, will need a software development kit (SDK) as the most critical requisite.
A lot of pressing concerns stem from the thought of how mobile app data are recorded. This takes place when the app triggers data at the action of a user while visiting a web page. This data is then recorded in the mobile analytics platform which is then used to derive insights and so on.
What Does The Mobile App Data Track?
Page views

Number of Visits and Time Of Every Visit

Visitor Information

Resource Of Data

The course of activities in real-time

The behavior of User Online

Location

Device Information

Login/logout Activities and Time Schedules

Custom Event/ Activity Information
Organizations will now leverage this data to figure out the user activity path in its entirety to understand and learn what users require or demand. This gives them insights to prepare to deliver an improved customer experience.
The following are some key insights derived from mobile application data:
Reasons behind visits on a specific page or application.

Issues related to customer interaction.

Buying decision outcomes.

Analysis of reasons for app data usage and retention of existing customers.
Related Reading: Find the top security issues in Mobile App development.
Leveraging Mobile Apps To Make Complete Use Of Data
The following are the major ways in which you can leverage from mobile app data:
1. Use Mobile App Data To Gain Insights
As market insights are valuable, these can be obtained from downloading applications, financial information and many more. This is important because it shows whether your client base is growing and where your users are coming from.
Also known as Acquisition Metrics, it gives an idea about the cost per acquisition thus help in identifying the ROI. It also helps in giving insights on the conversion rate of app traffic to download from the store. Thus, depending on this data, you can decide on whether to optimize the descriptions of your mobile app to push more conversions.  
2. Devise Strategies With Behavior Patterns From Mobile App Data
It is crucial to understand how users or rather visitors flow through your mobile app. Also known as Behavior Metrics, it is a major requisite to learn the steps that you expect your target audience to move through.
For instance, the 'Trip Advisor' mobile app recently witnessed an increase of 27% more conversions that had more than doubled their acquisition of new users. This was performed by allowing users to quickly log in using Facebook across multiple devices.
3. Boosting Ads Based On User Responses
Mobile advertising now accounts for nearly 70 percent of all digital advertising, according to eMarketer—some $135 billion.
Boost organic and paid mobile user Ads by streamlining your mobile app store optimization and maximizing advertising costs. For instance, an in-app referral program can provide an insight as to how many users will decide on buying and also refer a friend to the same.
The volume of ads/share of a particular network also matters, such as ad type, size, orientation, etc. The marketing teams can create positive feedbacks based on audience responses and can lead to more testing. A/B test, as it is commonly known, is used by teams to serve the user's needs on mobile apps to yield more data.
4. As an Engagement Tool
According to Localytics research and study, 58% of users who download your app won't use it after 30 days. The mobile app data can thus be used to enhance targeted audience engagement for improved customer retention by paying rapt attention to the targeted crowd by better understanding their behavior online, interests and their rapidly changing buying decisions, etc. Segment users by emails, push notifications, and other advertising strategies. 
To unlock greater revenue potential, the mobile app data will provide you with insights such as average session time, sessions by key demographics, and frequency of mobile app launches and intervals between each launch. It helps to identify the characteristics of engaging users who open a specific mobile app frequently and stay in the app for long intervals.
It helps to understand how to engage a user and drive higher levels of customer engagement.
5. Use Data To Derive Analytics
Use your data to test cost-effectiveness, retention, and other analytics. It is important to find out an average customer lifetime, differences in retention rates based on devices and variant segments and also optimize the onboarding process for new customers along with retaining the existing ones.
Also known as Retention metrics, the strategies can be categorized by device, channel configures or the installation dates. It is one of the key players in identifying and measuring the mobile app release updates.
6. Use Data For Mobile Monetization
The mobile app data can also be used to monetize by collecting, segmenting and processing user data. This includes device type, version, screen size, country, IP Address, mobile operator, RAM/ROM, and many more.
It is thus crucial to understand how to leverage mobile app data and streamline businesses. To know more about how to leverage mobile data for your business growth, contact our IT experts today!
Related Reading: How much will your Business App cost? Read along to know it all!
Read More: Mobile App Development : 4 Tips To Consider
Stay up to date
on whats new
In this era of rapid digital transformation, new technologies have opened up opportunities and created challenges, fundamentally transforming customer experiences, operating models and the work environment.
While the scope, scale, and complexity of business technology has evolved at an exponential rate, sophisticated technology has also become more accessible to a wider audience. Such accessibility enables a thriving digital culture which can be a source of competitive advantages across all business functions – recruiting, training, sales, sourcing, manufacturing, logistics, marketing and more. While in the past, technology providers (like us at Fingent) predominantly worked with IT departments,  today we often work with functions like finance, sourcing, HR, project management and logistics, with minimal or no involvement of the customer's IT team.
More importantly, access to robust technology is also no longer exclusive to large enterprises. Commoditization, outsourcing, and good connectivity have driven down costs, making technology accessible to businesses of all sizes, across the globe.
By providing an attractive basis for innovation, improving cost efficiency and differentiation, the synergy between technology and business processes is no longer optional, but a must-have.
Studies reveal that 55% of startups have already adopted a digital business strategy compared to 38% of traditional enterprises.
While the specific technologies that can be leveraged for business growth, will vary widely across organizations, there are a few common themes that business leaders can consider.
The Cloud democratizes Information Technology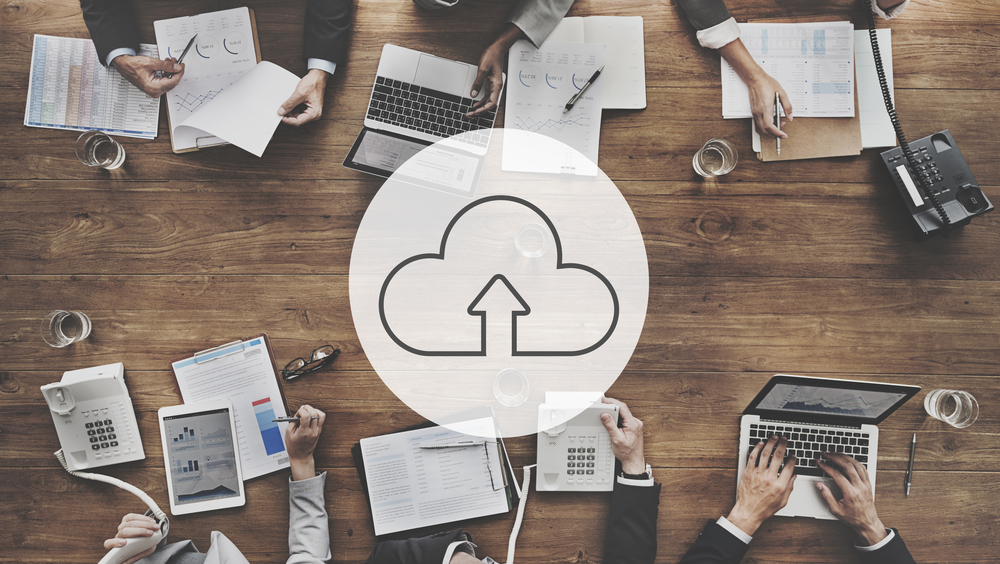 Cloud computing is really the internet as we use it today. Dropbox, One Drive, Facebook, INFINCE, AirBnB, Twitter, Uber…. Are all in the cloud. It is really an umbrella term that covers a variety of on-demand computing and storage services as IaaS (Infrastructure as a Service), PaaS (Platform as a Service) or SaaS (Software as a Service).
Related Reading: Choose the right Cloud service model for your Business
Cloud technologies help discard or avoid the need for physical IT infrastructure, and on-premise support structures for computing capabilities, by virtualizing these across server farms or data centers. Using cloud-based services providers, businesses can leverage IT assets as programmable resources, which are global and scalable on demand. This allows a business to access or lease computing resources and storage power far greater than what it may have been able to access on local infrastructure, while still being able to scale up or down in a cost-efficient manner.
Consider V Locker, an Australian firm providing automated locker solutions for freight deliveries. V Locker manages lockers for B2B customers across the globe from Australia, using IaaS (Infrastructure as a Service) and PaaS (Platform as a Service).
On the cloud, multi-tenancy enables effective resource utilization, reducing costs to make the cloud a cost-efficient option for most organizations. For e.g. SaaS (Software as a Service) Property Management service Simple Rent uses multi-tenancy to provide a low-cost, high quality offering to the commercial and residential rental business.
While the Enterprise IT spend on the cloud is relatively small, it is the fastest growing segment, slowly replacing on-premise systems. At one end of the spectrum, Oracle and Microsoft are slowly shifting legacy products to the cloud, pushing many large enterprises to follow suite. At the other end, solutions like Infince have taken enterprise cloud a step ahead by blending SaaS and IaaS for small/medium sized businesses, providing a cost-efficient, secure cloud-based alternative to expensive alternatives. The cloud makes robust enterprise technology accessible globally to businesses of all sizes without the need to invest in expensive infrastructure or large teams.
Data – Big, Small and everything in between
With the relentless digitization of business and society, we have access to extraordinarily large amounts of data. Transactional data (from digitized business processes via ERP, CRM, HRMS, POS, and similar systems), Social data (Facebook, LinkedIn, YouTube, Twitter and the like) and Operational data (from connected devices and IoT systems) can be leveraged to provide better customer experiences and improve operational efficiency. The key is not just to gather data, but to leverage it with analysis and insight. From an organizational perspective, this can require experts from multiple disciplines to work together to peel back multiple layers of data and insight.
Related Reading: Find out how Big Data is changing the Healthcare sector.
Success depends not on the indiscriminate application of technology to data, but on a coherent approach, of identifying critical data that matter, and using the right technology to generate relevant and actionable insights, delivered to key stakeholders in the value chain, in real time.
In the realm of marketing, successful big data analytics manifest as tracking everything a customer or prospect does and generating real-time alerts to the marketer or a front line executive dealing with the customer. For instance, if the customer walks into a store, the automated analytic solution alerts the sales executive immediately, and everything related to the customer, including their preferences, purchase history, and more, surfaces to the executive's tablet. Likewise, if a prospects click on an ad or downloads an app, the marketer gets an alert immediately, enabling them to engage the customer proactively, to close the deal or move the prospect up the lifecycle.
From Digitization to Digitalization to Digital Transformation
Digitization is the conversion of analog physical objects into digital goods. Paper to PDF or Doc, or physical cash digitized to mobile payments, physical signatures to electronic signatures – these are all digital manifestations of non-digital objects. Digital goods have low marginal costs, are non rival, and can easily be bundled with other digital or non-digital products. Consider online user manuals, learning management systems. Usually the first step in an organization's technology journey, Digitization sets the foundation to enable Digitalization and Digital Transformation.
"Digitization and digitalization are two conceptual terms that are closely associated and often used interchangeably in a broad range of literature. There is analytical value in explicitly making a clear distinction between these two terms." – Scott Brennen and Daniel Kreiss
Digitalization is about leveraging technology to create, enable or transform a business process- usually leading to one or more of- the discovery or new opportunities, reduced risks or efficiency gains. For example, field service management solutions like ReachOutSuite help deploy digital forms to field technicians across various locations.  It reduces the risks of revenue loss due to errors, inefficient scheduling and underprepared staff. This service also increases efficiency by maximizing staff utilization and getting more jobs done pre-staff. It further enables the identification of new opportunities by enabling techs and backend admins to understand customer experience better. Digitalization of business processes is par for the course these days with a plethora of packaged and custom built software available for enterprise planning, managing business finances, training, projects, customer management, and human resources.
Find how ReachOutSuite can make a work order manager's life simpler.
CRM systems coordinate business processes that are key to generating leads, converting them into prospects, and, subsequently, into regular customers. Additionally, CRM software solutions supply business managers with data processing and analytic tools to help refine marketing strategies, improve customer service and track overall organizational performance. Through centralization of business data, CRM software tools streamline the decision-making process and automate repetitive tasks.
Project management software eliminates laborious paperwork and tedious planning processes. With the right tools, businesses can control projects costs and improve the efficiency of related operations. Technology automates most project management processes to make it affordable and practical for any type of business. The main benefits of implementing project management software include – Easier project planning, monitoring and tracking, Improved collaboration, Better organization, and future planning
ERP systems boost productivity and promote business growth in two primary ways. First is automating business processes to improve accuracy and save time for all employees. Second, ERP systems unify data generated by the business and make it available to decision-makers and other managerial parties throughout the firm. It eliminates data sharing problems among departments and makes the information accessible to everyone.
Digital transformation is about leveraging digitization and digitalization to transform a business unit's or an organization's approach to business. This can involve one or more of – new business models, overhauling customer experience, radically different manner of service or product delivery. The transformation is driven by the business, and not by the IT team. For instance,  consider Replika, which connects brick and mortar sales to the digital realm, transforming the way sales is managed for retail. Emerging technologies will create new business models that may be hard to understand or foresee today. For instance, digital securities based on blockchain based technologies can unbundle ownership of analog assets like property or gems, while making it possible to bundle diverse asset classes to create new portfolios for investment. Such digitization of previously illiquid assets creates new customers, new strategies and new business models that may not be possible to fully comprehend today.
Related Reading: Find out how INFINCE is the ultimate digital transformation for small business of today.
In conclusion
Technology is a disruptive force.  In the current ever-changing and multifaceted business environment, technology can not only help improve your businesses' agility but can also provide cost-effective means to innovate your products and services, improving customer experience.  The key is to adopt the right tools and partners, while actively planning the change and deployment. 
Stay up to date
on whats new
Gone are the days when people used to be tied to their work desks for long hours through the week and be stuck at specific places for meetings and discussions. Corporates have moved away from traditional ways of communication, both formal and informal, towards a more dynamic and versatile approach. Thanks to the concept of enterprise mobility, people can work as well as communicate with each other sitting anywhere in the world.
For a long time though, mobility has always been a part of businesses, as earlier, there were IP (Initiation Protocol) and SIP (Session Initiation Protocol) for use in office and hence were limited in scope. For advanced needs and requirements in an enterprise, mobility needs to grow and it is already starting to take new forms in the process. With the increased use of smartphones and tablets in business, enterprises are now able to increase their productivity as well as efficiency. Now, let's take a look at the main areas where mobility is being extensively used these days:
Sales – Whether it is an FMCG manufacturer or a financial services company, the sales team is something that is invariably always on the move. The sales representatives who work in their respective fields may face several challenges like:
– High costs of paperwork, unnecessary phone calls and visits
– Manual paper-based recording of sales order entries, which is time-consuming and error-prone
– Inability to provide demo on site to clients
– Lack of easy access to customer information
Hence, they need mobile apps that can make their work easier by improving communication access and increasing employee productivity.
Services – In services, enterprise mobility helps to reduce the cycle time, which can be a key differentiator for service providers. Cycle time refers to the time from the service request initiation to service request closure. In other words, the time starting from the beginning of your process to the end, as decided by you and your customers. For example, the time from when a customer places a phone call to the electrician, to the time he fixes the fault and closes the service request. With enterprise mobility, such phone calls and placing of service requests can be made much easier and faster.
Opportunities
The business opportunities that ensue from enterprise mobility are manifold. As mentioned earlier, it can improve the productivity of an enterprise by a large margin if implemented properly. Some of them are:
Mobility first business processes – Enterprise mobility helps to promote competitive differentiation by providing value using a mobile first strategy to business processes creation and management. It thus adds to the efficiency of each process and in turn the efficiency of the organization as a whole.
Knowledge management – It helps to capture explicit and tacit knowledge through the analysis of data generated from mobile devices. It also helps to provide context-based knowledge solutions.
CYOD – Mobility promotes the latest business trend of Choose Your Own Device (CYOD) which improves employee satisfaction and that too at a reasonable IT spend.
Productivity improvements in niche areas too – Custom-built apps hosted on the enterprise app store can support business teams working on non-commoditized processes to improve productivity and add more value.
Even though enterprise mobility is a rapidly growing phenomenon among business enterprises these days, there are certain challenges that hinder its full-fledged adoption sometimes.
Challenges to Enterprise mobility
Due to several reasons, enterprise mobility is not acceptable by some business officials and enterprises. They are:
Connectivity – The concept of enterprise mobility revolves around the ability for employees and the management to stay connected at all times. It is all about making information available to the right people at the right time. Without connectivity, the whole concept becomes ineffective and useless.
Devices – Devices that are being used in offices need to have the capability to deliver (and hence enable consumption) of complex information, in other words, rich media content. Rich media is a web-based terminology used in internet advertizing to describe web advertisements that utilize advanced technology like video streaming, and are also able to interact with the user immediately. For example, ads that change or react as the user's mouse hovers over it.
User experience – For the employees, who are used to and are experienced in traditional methods of communication, such a drastic change might not be such a welcome one. Besides, they might find it difficult to adapt themselves to the new concept, which could affect productivity.
Security – Since with mobility, everything from backups to encryption is "on the go", it also is quite vulnerable to loss of information. And since employees carry around their entire office in their mobile devices, losing their device means losing their office.
Environmental sustainability – Most telecom companies use diesel to fuel their base stations and data centres. As a matter of fact, the telecom industry is one of the largest consumers of diesel. Hence, it is not quite environmentally sustainable.
However, in this fast-paced business environment, mobility is starting to be an inevitable factor for the success of businesses, whether it is accepted by employees or not. The disadvantages are often out ruled by its pros and conveniences. From the way things are, it doesn't seem too long before it becomes a way of life.
Stay up to date
on whats new